Belmont/12 South, Nashville, TN Homes for Sale
Belmont/12 South, Nashville, TN Homes for Sale
September 27, 2023
$1,062,500
Med. List Price
Belmont/12 South Homes
Nestled in the heart of Nashville, Belmont/12 South has a housing character that is emblematic of its vibrant community spirit and historic roots. Homes in this area possess an eclectic blend of architectural styles, weaving together the neighborhood's rich past with its modern-day resurgence.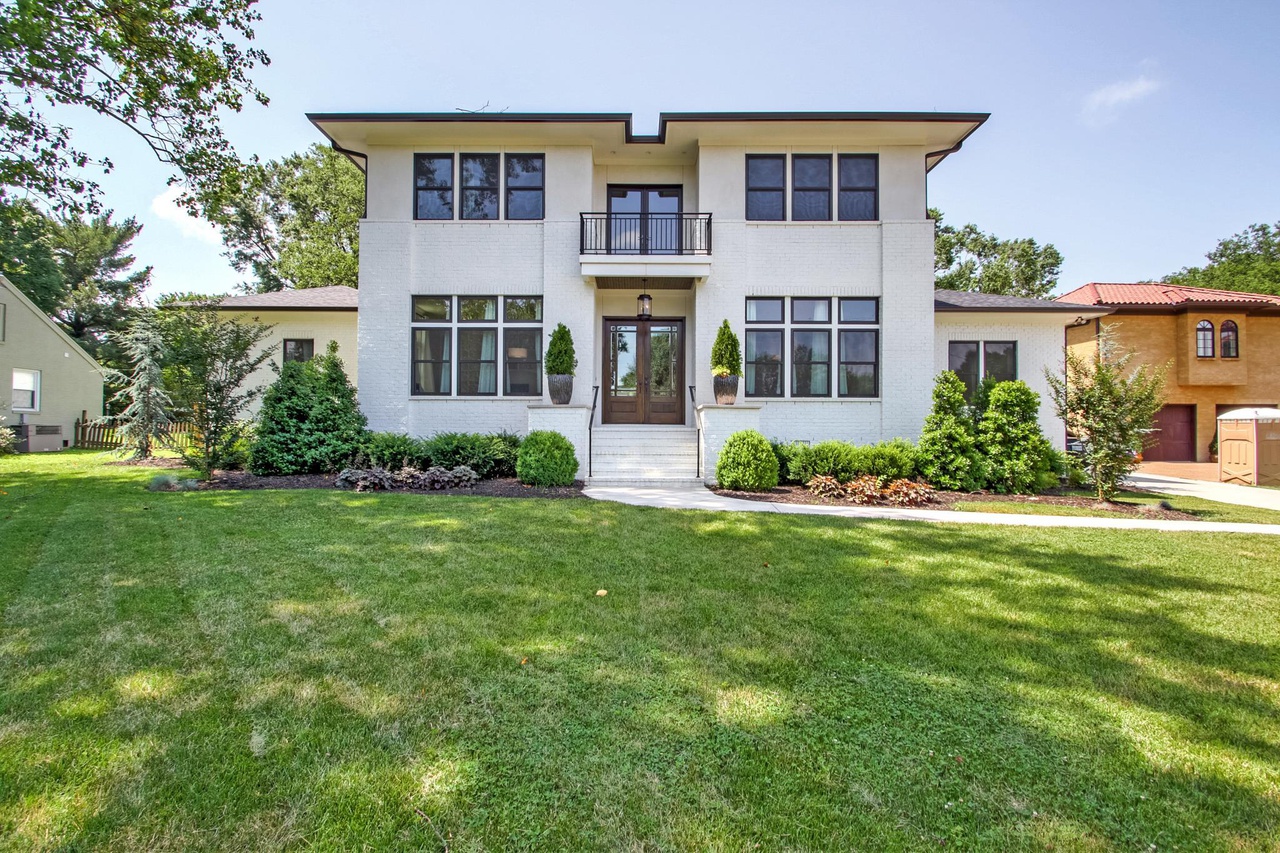 One of the standout features of Belmont/12 South homes is their historic charm. Many of the houses date back to the early 20th century, exuding classic architectural styles such as Victorian, Craftsman, and Tudor. Their detailed woodwork, large front porches, and vibrant color palettes make them instantly recognizable. These homes, with their tall ceilings, intricate moldings, and hardwood floors, evoke an era of old-world craftsmanship and attention to detail, giving residents a sense of living amidst history.
Yet, alongside these historical gems, Belmont/12 South also showcases more contemporary designs. As the area has grown in popularity, newer constructions, inspired by modern architectural trends, have seamlessly integrated with the existing homes. These properties often feature open floor plans, expansive windows, and sustainable building materials, catering to the tastes of the newer generation of homeowners while respecting the neighborhood's historic charm.
The sense of community in Belmont/12 South is palpable. Tree-lined streets, lush front lawns, and well-maintained gardens make for delightful strolls or relaxed porch gatherings with neighbors. The residents take immense pride in their homes, evident in the meticulous care with which they maintain their properties, be it a century-old manor or a newly constructed townhouse.
Complementing the residential allure of the area is the bustling commercial scene of 12 South. Quaint boutiques, artisanal coffee shops, local eateries, and vibrant murals add to the neighborhood's dynamism. Homeowners enjoy the convenience of having these amenities right at their doorstep, blending the best of urban living with a close-knit community feel.
Further enriching the community are the local schools, parks, and cultural events. With several top-rated educational institutions in proximity, families in Belmont/12 South enjoy a nurturing environment for their children's growth. Meanwhile, the abundance of green spaces and community events ensures there's always an avenue for relaxation, recreation, and socializing.
In essence, Belmont/12 South offers a living experience that combines the nostalgia of historic architecture with the conveniences of modern urban living, all set within a community that's as warm and welcoming as it is dynamic.
Similar Communities
When considering neighborhoods in Nashville that echo the charm of Belmont/12 South in terms of price point, construction, and lifestyle, several areas come to mind.
Firstly, there's East Nashville, an area known for its artistic flair and historic homes. Just like Belmont/12 South, East Nashville is brimming with beautifully renovated Victorian homes and bungalows, many of which showcase the city's architectural legacy. The streets are lined with mature trees, giving the area a serene ambiance. This neighborhood too, like Belmont/12 South, is favored by creatives, musicians, and young professionals. Its eclectic blend of indie coffee shops, boutique stores, and vibrant music venues closely mirrors the vibe of Belmont/12 South.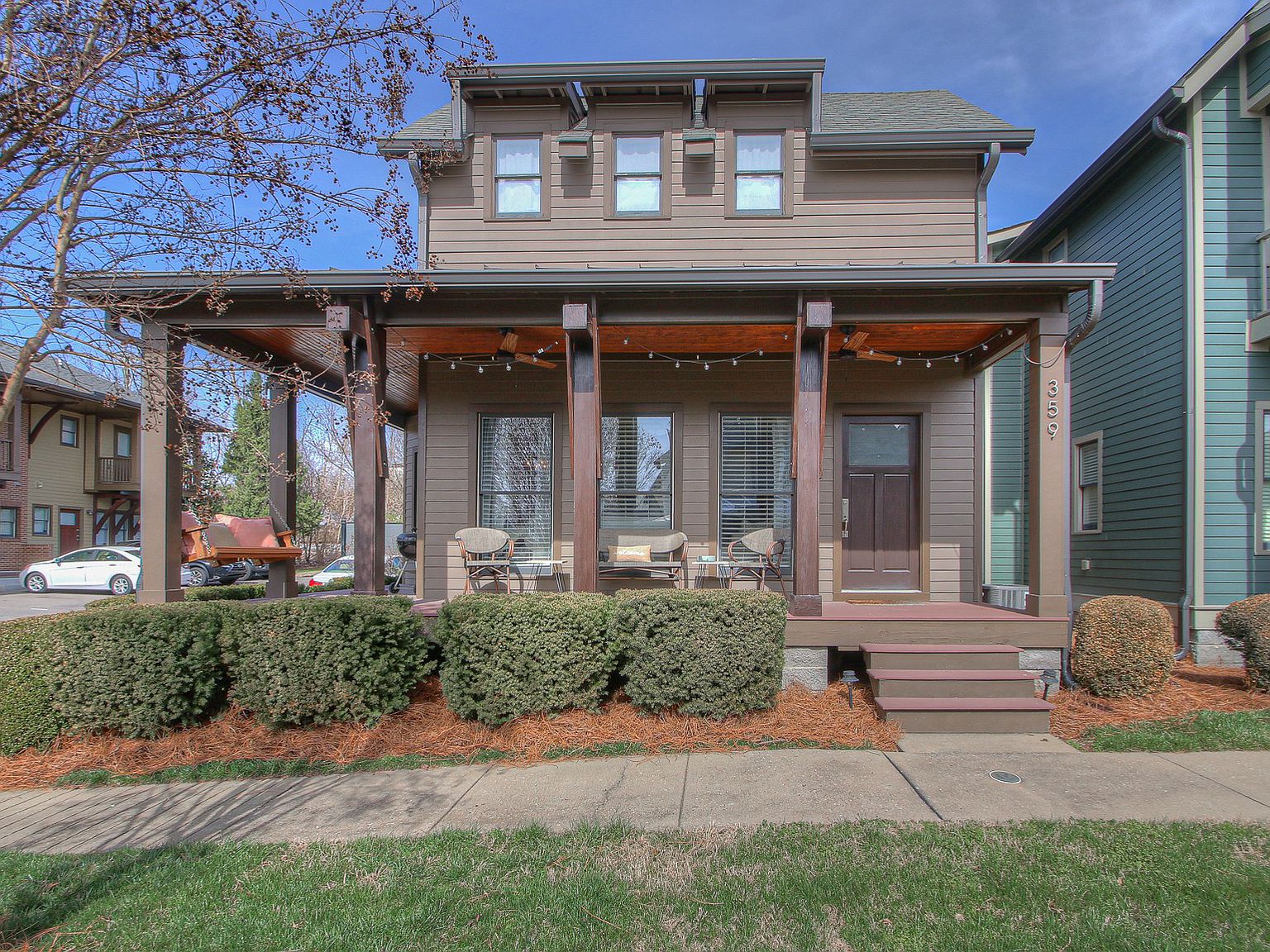 Hillsboro Village is another neighborhood that shares similarities. Nestled between Belmont University and Vanderbilt University, it boasts a mixture of historic homes and new constructions, reminiscent of Belmont/12 South's architectural tapestry. The locale is always bustling, with students, locals, and tourists thronging its array of boutiques, eateries, and the iconic Belcourt Theatre. The blend of academia and arts in Hillsboro Village often draws comparisons with the energy of Belmont/12 South.
Germantown, Nashville's oldest suburb, also parallels Belmont/12 South in many aspects. Its cobblestone sidewalks are lined with historic homes, many of which have been meticulously preserved or restored. These structures, some dating back to the 19th century, exude an old-world charm, much like the homes in Belmont/12 South. Germantown's rich cultural tapestry, with its art galleries, upscale restaurants, and artisanal shops, resonates with the lifestyle found in Belmont/12 South. Additionally, the presence of green spaces like Morgan Park provides residents with pockets of serenity amidst urban life.
Lastly, Sylvan Park stands out with its cozy and close-knit community vibe. The neighborhood boasts a mix of charming cottages and modern constructions. Its main drag, Murphy Road, is dotted with local eateries, cafes, and shops, reminiscent of the boutique-driven commerce of Belmont/12 South. The community-centric spirit here, with its local farmer's markets and neighborhood events, is evocative of the lifestyle cherished by Belmont/12 South residents.
All in all, while Belmont/12 South holds its unique charm, Nashville is home to several neighborhoods that, in their own right, offer a blend of history, culture, and modernity, drawing parallels with the beloved Belmont/12 South ethos.
Food Scene
Belmont/12 South in Nashville is quite the culinary gem, with its streets offering a delectable array of dining experiences, ranging from cozy local haunts to upscale establishments. A foray into this neighborhood promises not just a feast for the palate, but a rich tapestry of stories and histories that have shaped its culinary landscape.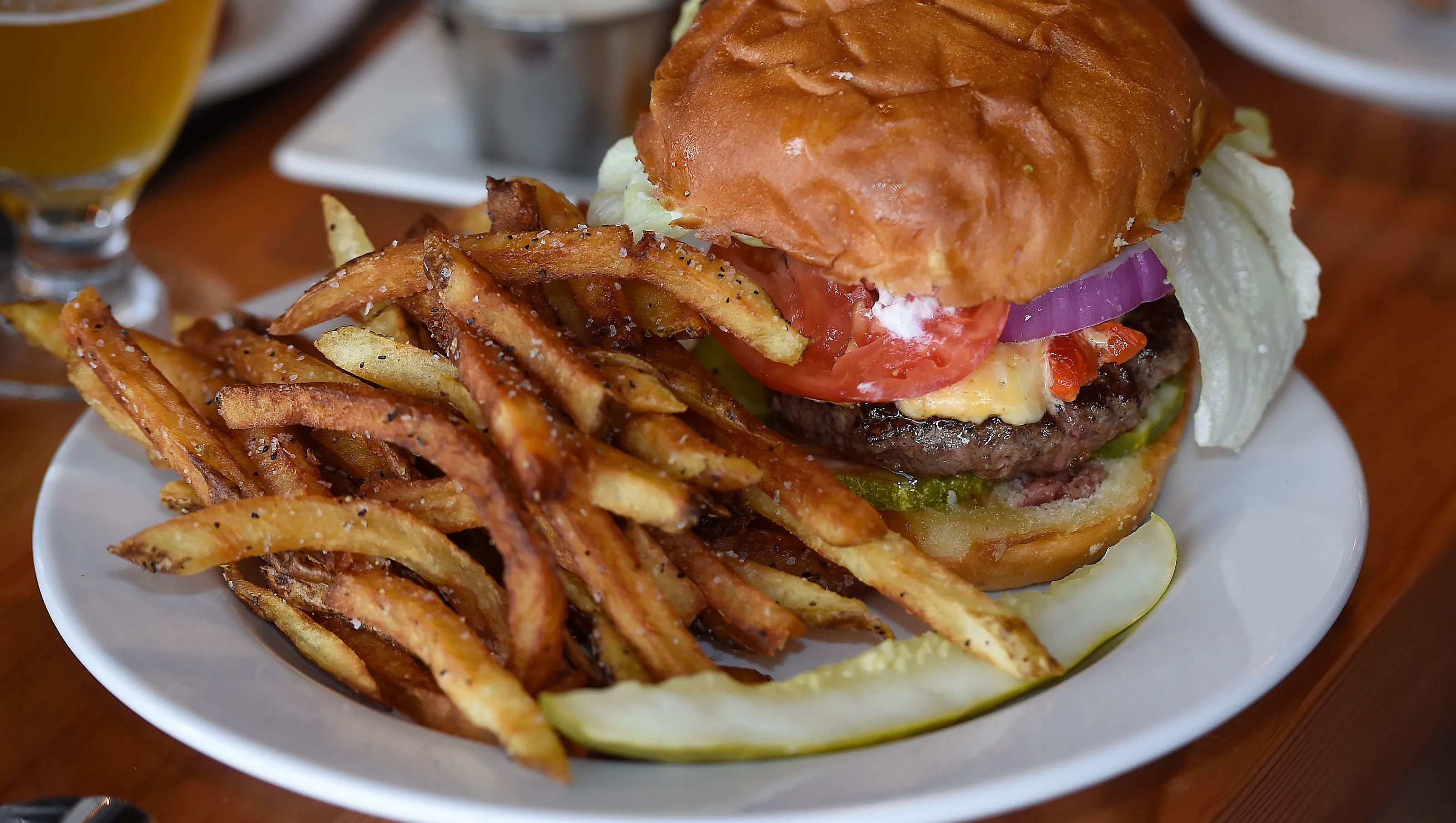 As you wander along 12th Avenue South, it's hard to miss the wafting aroma from the many cafes and bistros. One such spot is Frothy Monkey, a beloved local coffeehouse. But it isn't just about coffee here; their breakfast and brunch menus have residents and visitors alike flocking in for a taste. Whether you're craving a classic avocado toast or a more indulgent French toast, Frothy Monkey has got you covered.
Further down the road, you'll stumble upon Bartaco, which offers a breezy, beachy atmosphere, almost making you forget you're in the heart of Tennessee. With their assortment of tacos – from duck to cauliflower – and a margarita in hand, it's a little slice of coastal paradise right in the middle of Nashville.
For those in search of a fine-dining experience, Josephine's on 12th is a must-visit. With its modern American dishes that have a subtle nod to Pennsylvania Dutch-inspired flavors, dining here is an exquisite experience. Their curated wine list and ambient setting make it perfect for romantic evenings or celebratory dinners.
Then there's Burger Up, a spot that turns the simple act of burger-eating into a gourmet experience. Locally-sourced ingredients and creative combinations, like the Woodstock with Tennessee Sweetwater White Cheddar or the Marathon with pimento cheese, make this place a favorite among locals.
Lastly, no visit to Belmont/12 South would be complete without indulging in some sweet treats. Jeni's Splendid Ice Creams, with its quirky flavors and creamy textures, offers the perfect finale to a food-filled day in the neighborhood.
Each eatery in Belmont/12 South isn't just about the food; it's about the atmosphere, the people, and the stories that come together to create a memorable dining experience. Every bite taken here is a nod to Nashville's rich and evolving culinary tapestry.
Entertainment
Belmont/12 South, aside from its culinary delights, is an epicenter for culture and entertainment. The neighborhood pulsates with energy, driven by a harmonious blend of its historic roots and a vibrant contemporary scene. When it comes to entertainment, the rhythm of Nashville's iconic music scene can be felt deeply here.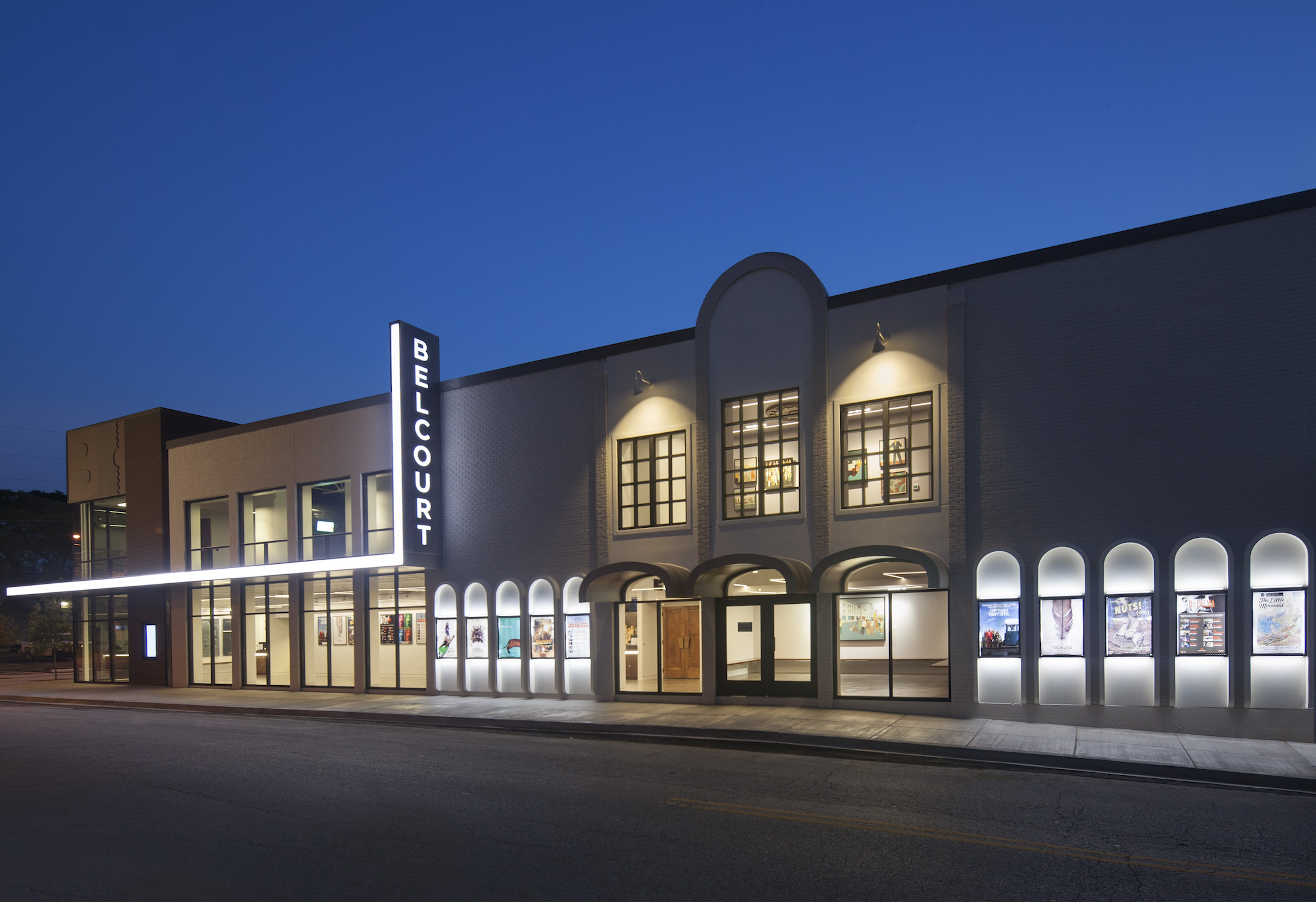 For live music enthusiasts, the intimate listening rooms and venues around Belmont/12 South offer an unparalleled experience. Places like the Basement, not too far from the neighborhood's heart, regularly hosts emerging artists across genres, allowing you to catch a potential next big thing before they hit the global stage. These venues have an ambiance where every note feels personal, making it a cherished spot for both artists and audiences.
Close by, the Belcourt Theatre stands as a testament to the neighborhood's diverse entertainment offerings. This historic movie theater, which began its journey in the 1920s, has transformed over the decades. Today, it screens an eclectic mix of independent films, documentaries, and classics, offering cinephiles an experience that mainstream cinemas might not provide.
Sporting events, while not as central to Belmont/12 South as its music and arts, are still within easy reach. The neighborhood's location ensures that the major stadiums and arenas of Nashville are just a short drive away. Whether you're eager to catch a Nashville Predators hockey game or experience the electric atmosphere of a Tennessee Titans football match, the city's sports hubs are conveniently accessible.
And if college sports are more your speed, Belmont University, anchoring one end of the neighborhood, has its own array of athletic events. From basketball to baseball, the Belmont Bruins bring their A-game, creating an atmosphere of collegiate sports enthusiasm that's infectious.
All in all, Belmont/12 South ensures that its residents and visitors are never short of entertainment options. Whether you're swaying to soulful tunes in a dimly lit venue or cheering for your favorite team amidst roaring crowds, the neighborhood places the best of Nashville's entertainment at your doorstep.
Health and Wellness
Nestled in the heart of Nashville, Belmont/12 South isn't just a hub for music, arts, and culinary adventures; it's also a neighborhood that deeply values health and wellness. The area exudes a sense of community, and this sentiment extends to the way residents prioritize and care for their well-being.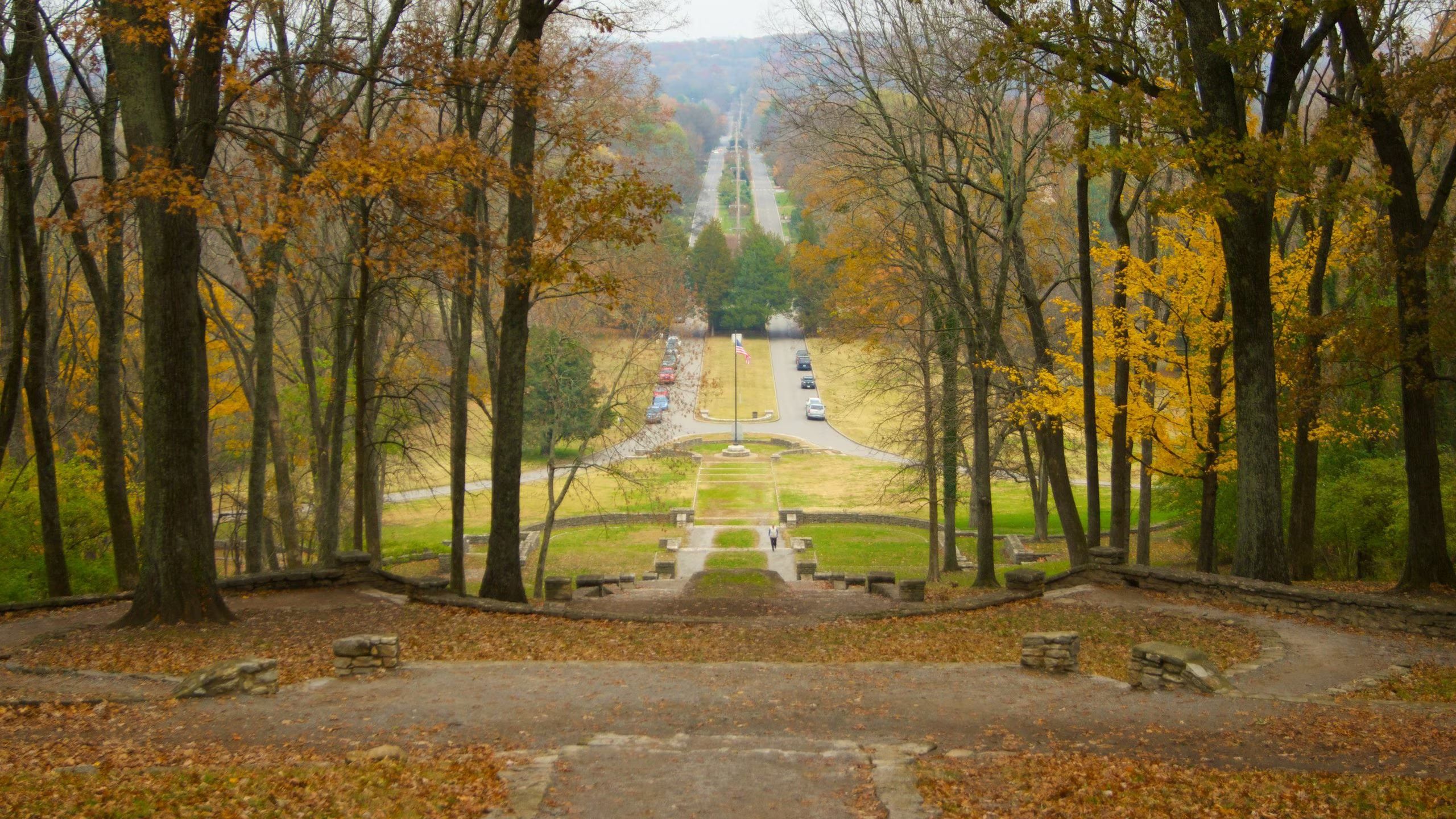 One of the first things you'll notice is the abundance of green spaces. Parks like Sevier Park act as the neighborhood's lungs, offering ample space for jogging, yoga, or simply lounging with a book. On any given day, you'll spot locals taking a break from their routines, whether they're engaging in a group fitness class under the shade of mature trees or having a leisurely walk with their pets.
Fitness studios pepper the area, each with its unique ethos and specialty. From pilates and spinning to high-intensity interval training, there's something for every fitness enthusiast. Yoga studios, in particular, have found a special place in the hearts of the Belmont/12 South community. The calming ambiance of the neighborhood, combined with its historic charm, provides a perfect backdrop for mindfulness and meditation practices.
Beyond physical fitness, Belmont/12 South recognizes the importance of holistic wellness. A plethora of wellness centers and spas offer services ranging from therapeutic massages to specialized treatments that help rejuvenate both the body and the mind. For those seeking alternative therapies, the neighborhood doesn't disappoint. Acupuncture clinics, chiropractic centers, and holistic healing spaces weave seamlessly into the community tapestry.
Nourishing the body with the right nutrients is also a priority here. The local farmer's market is a testament to this commitment. Held regularly, it's a vibrant space where residents can source organic, locally-grown produce, artisanal cheeses, and homemade delicacies. Health food stores and cafes, with their emphasis on organic and sustainable ingredients, further echo the neighborhood's health-conscious spirit.
In Belmont/12 South, the approach to health and wellness goes beyond mere routines. It's a lifestyle, deeply ingrained in the community's fabric. Every park, studio, and wellness center stands as a testament to the neighborhood's collective pursuit of a balanced and wholesome life.
Outdoor Lifestyle
Belmont/12 South in Nashville, with its urban charm, might initially come across as a bustling neighborhood of arts, music, and culinary delights. But it's also a space that deeply cherishes its green pockets, ensuring that nature finds its place amidst the urban rhythm.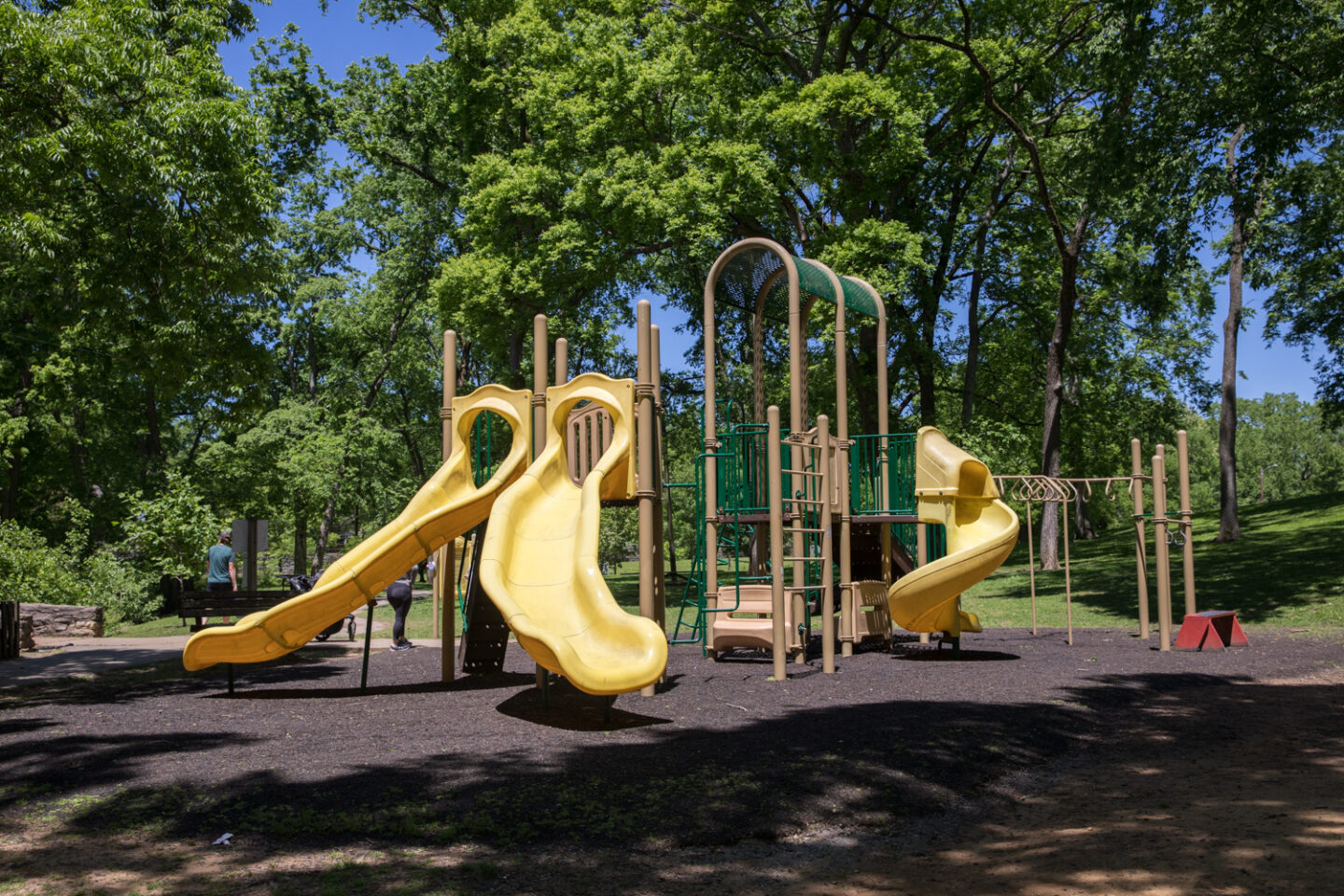 Sevier Park is often seen as the heart of outdoor activities in the area. Spanning 20 acres, this verdant oasis offers a delightful respite for locals and visitors alike. Here, the winding trails beckon joggers and walkers at all hours of the day. Parents can often be seen cheering on their kids at the playgrounds, while others sprawl out on the grass for a laid-back picnic. The park is also home to special events throughout the year, making it a hub of community gatherings.
While Sevier Park holds its charm, it isn't the only green space in the vicinity. The smaller pocket parks and community gardens dotting the Belmont/12 South landscape create niches of serenity, perfect for those seeking a quiet moment or a quick nature break.
For those inclined towards a more active outdoor lifestyle, the neighborhood offers a plethora of options. Cycling enthusiasts often take to the streets, making the most of the bike-friendly roads and paths. The local bike shops, with their community rides and workshops, further encourage this culture, ensuring that both seasoned cyclists and beginners find their groove.
The Belmont/12 South area is also a stone's throw away from some of Nashville's iconic green spaces, like Centennial Park with its replica of the Parthenon, or the serene Radnor Lake State Park. These areas, while not within the immediate neighborhood, are easily accessible and offer extended nature trails, bird-watching opportunities, and tranquil lakesides.
Lastly, the neighborhood's appreciation for the outdoors isn't restricted to daylight hours. As the sun sets, patios of local cafes and eateries fill up, letting diners indulge in their meals under the starlit sky. These alfresco dining options capture the essence of Belmont/12 South - a blend of urban and natural, where the concrete of the city cozily coexists with the charms of nature.
Education
Belmont/12 South, while known for its vibrant arts scene and culinary treasures, is also a community deeply invested in education. The neighborhood boasts a rich tapestry of both public and private educational institutions, catering to the diverse needs of its residents.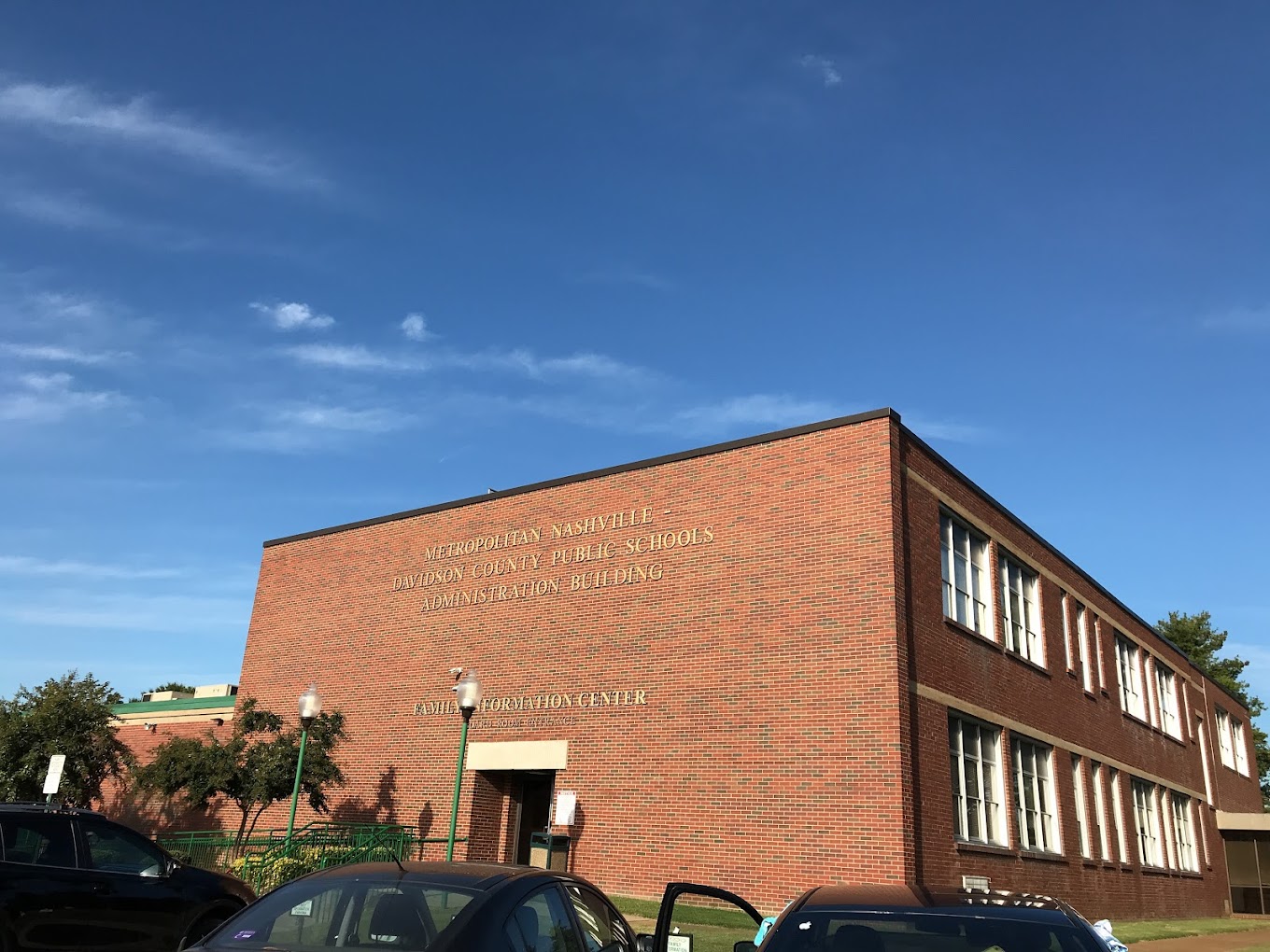 On the public education front, Metro Nashville Public Schools serves the Belmont/12 South area, ensuring students have access to quality education right from their formative years. Waverly-Belmont Elementary School, nestled within the neighborhood, offers an enriching academic environment for its young scholars. With its commitment to fostering creativity and critical thinking, the school has become a cornerstone of elementary education in the area. Beyond elementary, families can also find excellent middle and high school options within close proximity, like John T. Moore Middle School and Hillsboro High School, which have strong reputations for their holistic educational approaches.
The area's private education landscape is equally impressive. Many parents opt for institutions like Christ the King School, a parochial establishment known for its emphasis on academic excellence, spiritual growth, and community involvement. The school's close-knit environment ensures that students not only excel academically but also imbibe values that stay with them for life.
For families seeking an alternative educational approach, Montessori schools in and around Belmont/12 South offer curricula centered on self-directed learning and hands-on experiences. These institutions, such as the Montessori School of Nashville, emphasize nurturing the whole child, encouraging students to explore their interests and grow at their own pace.
Of course, one cannot speak of education in Belmont/12 South without mentioning Belmont University. This private Christian university, anchoring the neighborhood, offers a wide array of undergraduate and graduate programs. With its lush campus and a commitment to fostering both intellectual and spiritual growth, Belmont University is a beacon of higher education in the region.
In essence, Belmont/12 South provides its residents with a spectrum of educational choices. From public schools with dedicated staff to private institutions with specialized curricula, the neighborhood ensures that every child and young adult finds the right environment to thrive and flourish.
Shopping and Retail
The Belmont/12 South neighborhood in Nashville isn't just a residential and cultural enclave; it's also a shopper's delight. Wandering through its streets, you're greeted with an eclectic mix of boutique stores, artisanal shops, and retail establishments that mirror the neighborhood's vibrant personality.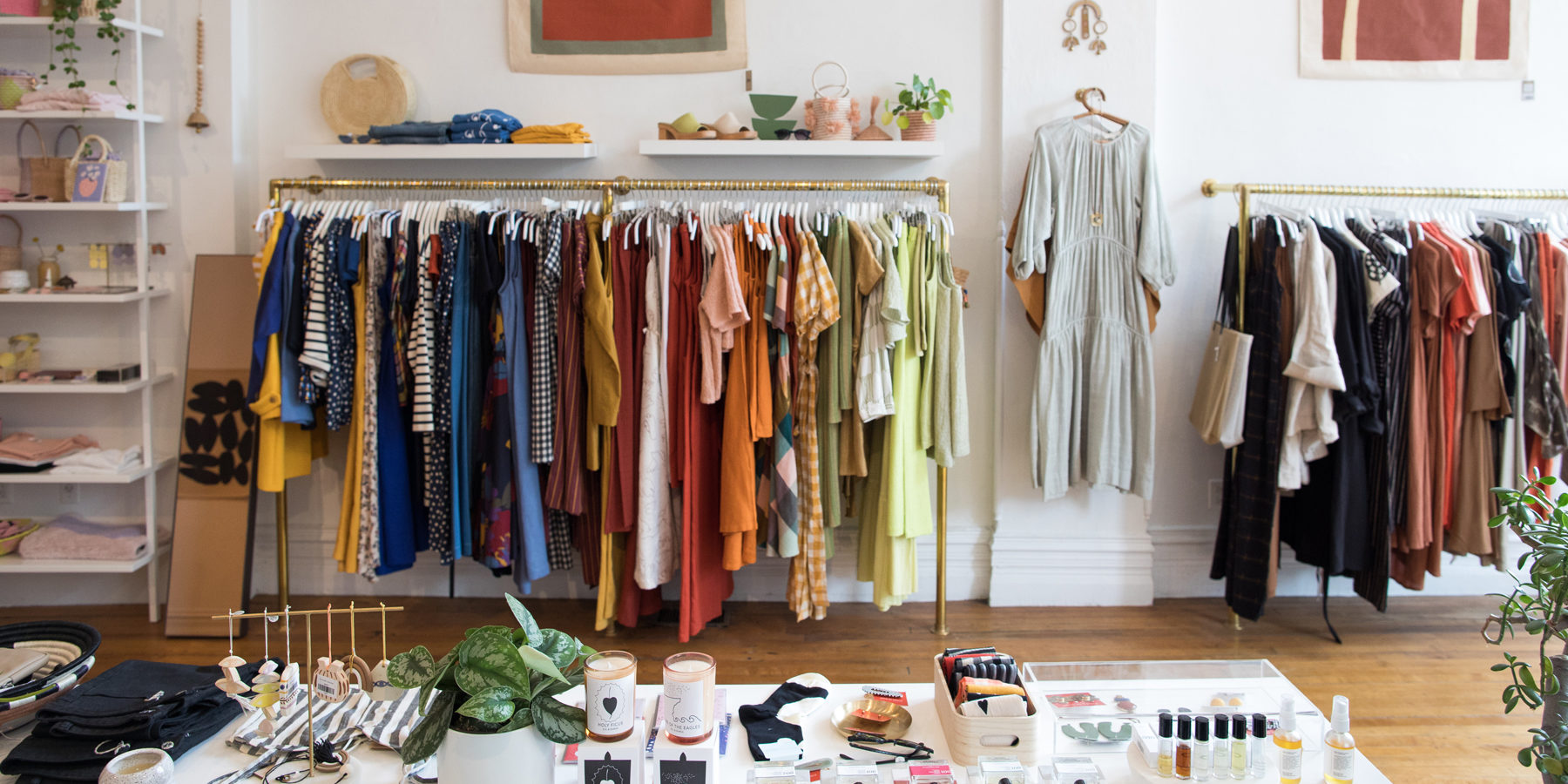 12 South, in particular, is often buzzing with activity. This stretch invites shoppers with its unique boutiques, each offering curated selections that can't be found in your typical mall. For the fashion-forward, there are chic boutiques that showcase both local designers and renowned brands, ensuring you find that perfect outfit or accessory. From hand-stitched leather goods to boutique jewelry, the diversity in offerings is nothing short of impressive.
Beyond fashion, Belmont/12 South celebrates the artisanal spirit of Nashville. Independent bookstores, such as the famous Parnassus Books, stand as a testament to the neighborhood's love for literature and art. These spaces often go beyond being mere shops, hosting author events, book signings, and intimate readings, making them community hubs in their own right.
If you're looking to spruce up your living space, the area doesn't disappoint. Home decor and specialty stores dot the neighborhood, offering everything from vintage furniture to contemporary home accessories. Whether you're seeking a classic Southern piece or something more avant-garde, there's a store catering to your aesthetic taste.
And no shopping spree is complete without some gourmet indulgence. The local markets and specialty food stores in Belmont/12 South allow you to take a piece of Nashville's culinary scene home. From artisanal chocolates and cheeses to freshly roasted coffee beans, the flavors of the region are well-represented.
Of course, amidst all these unique offerings, one can also find well-established retail brands, ensuring that residents have access to everyday essentials just a stone's throw away.
In essence, shopping in Belmont/12 South is an experience in itself. Each store, with its individual charm and offerings, tells a story, making every shopping trip feel like a delightful exploration. Whether you're a seasoned shopper or just looking for some window shopping inspiration, the neighborhood welcomes you with open arms and endless possibilities.
Business and Economy
Belmont/12 South, set against the rich tapestry of Nashville's urban charm, is more than just a neighborhood of quaint boutiques and eateries. It's an economic hub, shaped by a myriad of businesses and industries that lay the foundation for its vibrant community.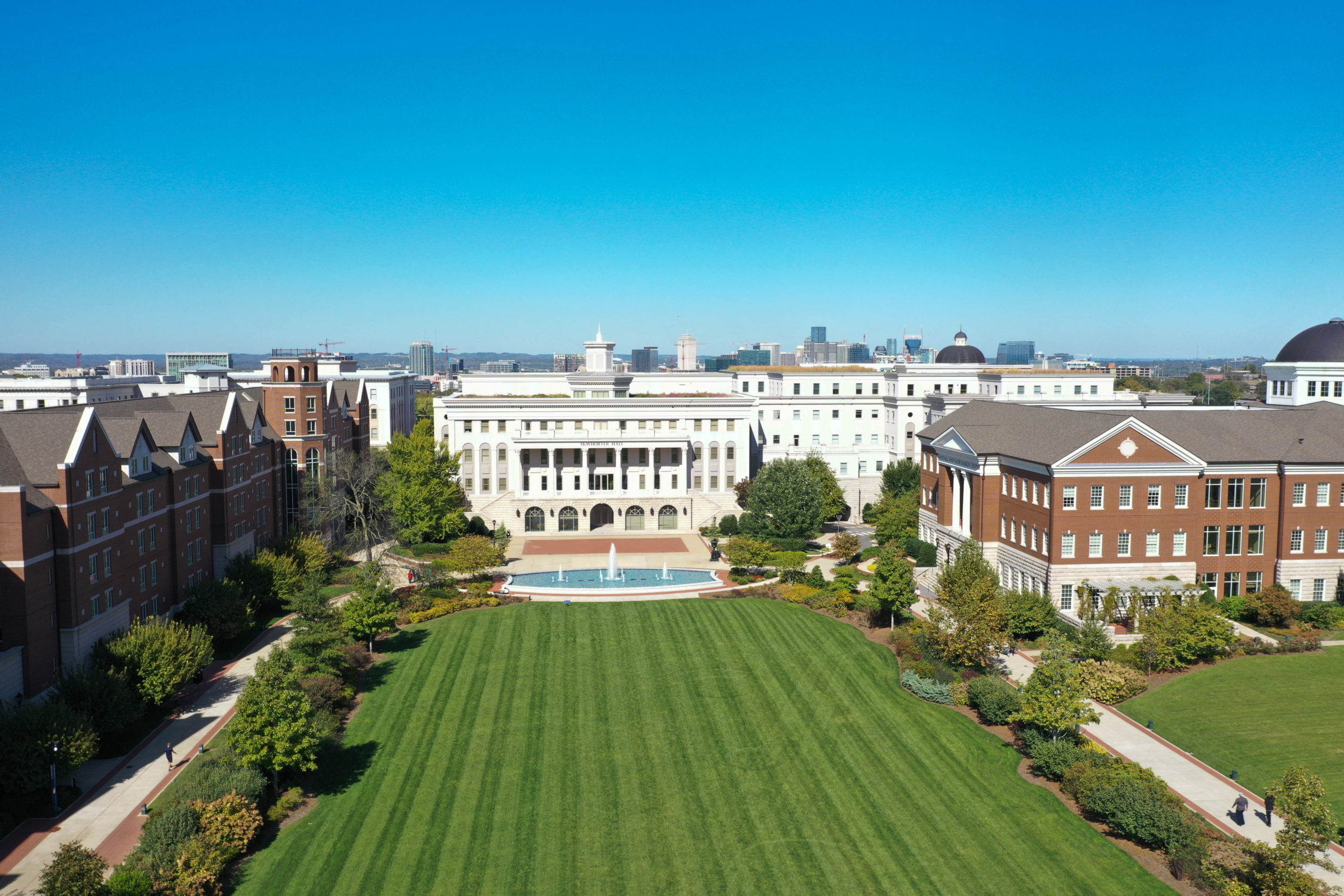 At the forefront of this economic landscape is the music industry. Given Nashville's title as the "Music City," it's no surprise that Belmont/12 South echoes with melodies. Numerous recording studios, music publishing houses, and management agencies have found their home here. These institutions not only support emerging and established artists but also provide employment opportunities for countless locals, from sound engineers to talent scouts.
In close tandem with the music scene is the entertainment industry. Several independent production houses and film agencies operate in the vicinity, capitalizing on the neighborhood's artistic ethos. With its blend of historic charm and modern amenities, Belmont/12 South has also become a sought-after location for film shoots, further bolstering its significance in the entertainment sector.
Another cornerstone of the area's economy is education. Anchored by Belmont University, the neighborhood thrives on the influx of students, educators, and administrative staff. The university, with its range of undergraduate and graduate programs, not only brings in a diverse student population but also partners with local businesses for internships, research, and community initiatives, fostering a symbiotic relationship.
Additionally, the tourism and hospitality sectors play a significant role. Given Belmont/12 South's reputation as a cultural hotspot, it sees a steady stream of tourists year-round. This influx supports local cafes, boutiques, hotels, and B&Bs, ensuring a buoyant local economy.
The health and wellness industry, too, has a pronounced presence. From yoga studios and wellness centers to specialty clinics, these establishments cater to the holistic well-being of residents, while also creating employment avenues.
Lastly, the thriving real estate market, driven by the neighborhood's allure, sees various realty firms, construction businesses, and design studios operating in the area, contributing significantly to the local economy.
In essence, Belmont/12 South is a mosaic of diverse businesses and industries. From the reverberating chords of a guitar to the silent corridors of academia, each facet of this economy paints a picture of a neighborhood that's as dynamic in its business ventures as it is in its cultural endeavors.
Hotels and Lodging
Belmont/12 South in Nashville, with its vibrant culture and magnetic charm, has always been a draw for visitors, whether they're passing through for business or soaking in the neighborhood's eclectic atmosphere. Naturally, the area boasts a diverse range of accommodations, ensuring travelers find the perfect spot to rest and rejuvenate.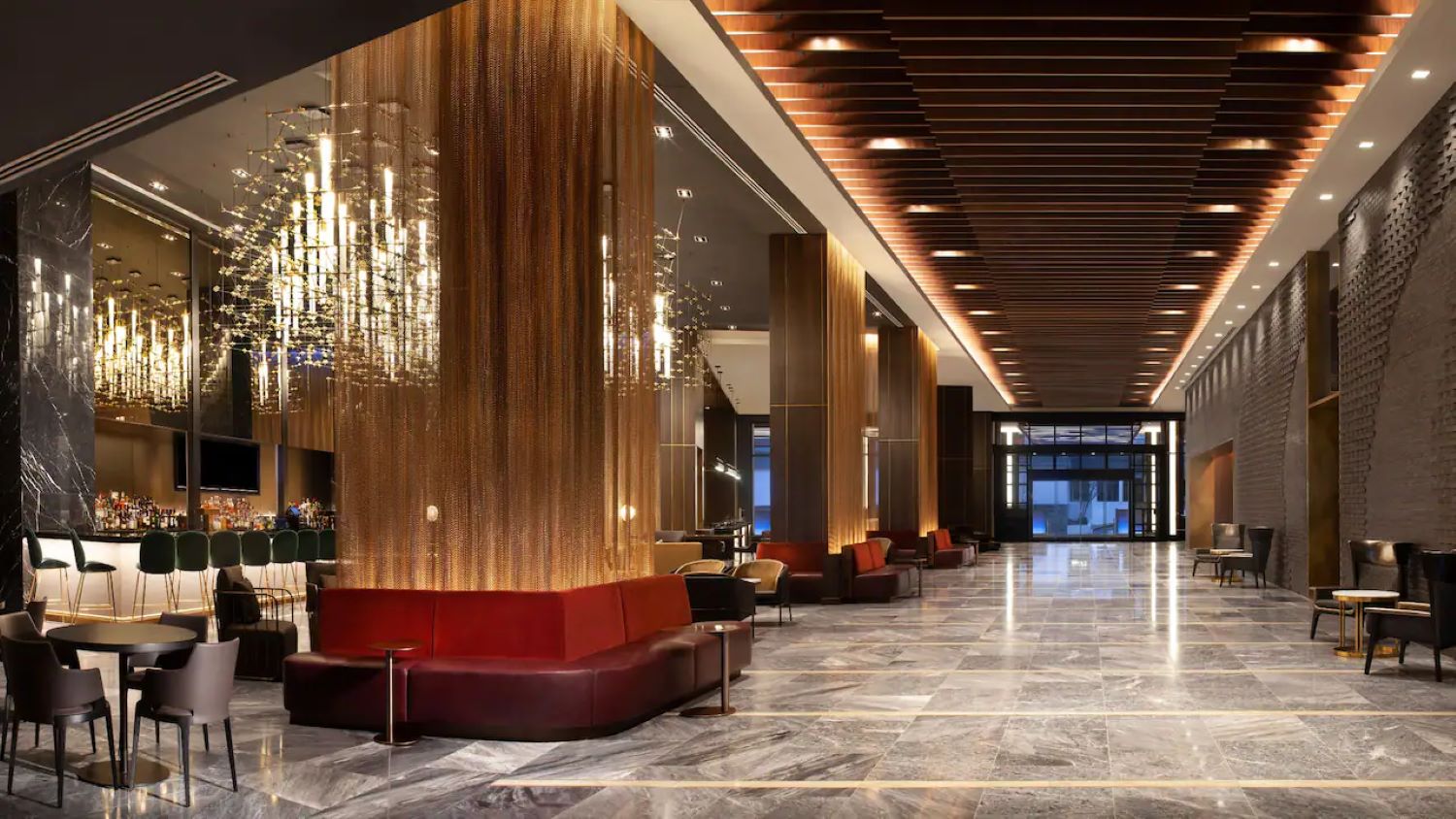 Hotels in the vicinity mirror the essence of Belmont/12 South — a blend of the historic and the contemporary. Some establishments offer a modern, upscale vibe, replete with rooftop bars boasting city views and rooms decked out with the latest amenities. They provide not just a place to sleep, but an experience, often hosting live music events or featuring in-house restaurants that offer a taste of Nashville's renowned culinary scene.
But for those seeking a more intimate, personalized experience, the bed and breakfast options are hard to beat. These charming establishments, often set in historic homes, give visitors a true feel of Southern hospitality. With their ornate wooden staircases, verandas perfect for sipping a morning coffee, and rooms that often tell a story, B&Bs in Belmont/12 South provide a homely warmth that's quintessentially Nashville. The hosts, with their wealth of local knowledge, become your personal guides, recommending hidden gems and local favorites that you might not find in any travel guide.
Beyond traditional hotels and B&Bs, the area also caters to the new age traveler. With the rise of platforms like Airbnb, many local residents have opened up their homes, offering unique stays ranging from cozy apartments to grand historic houses. These options allow visitors to immerse themselves fully in the neighborhood's life, living like a local, if only for a few days.
No matter your preference, Belmont/12 South ensures that your stay, whether luxurious, quirky, or somewhere in between, is as memorable as the neighborhood itself. Each lodging option, in its unique way, serves as a gateway to the heart of Nashville, making every visitor's experience truly special.
Travel and Transportation
Belmont/12 South, with its effervescent charm, is conveniently located in the heart of Nashville, making it easily accessible for both locals and visitors. When it comes to air travel, its proximity to Nashville International Airport is a boon for travelers. Just a short drive away, typically around 20 minutes under usual traffic conditions, the airport acts as a gateway to and from the neighborhood for residents, business travelers, and tourists alike.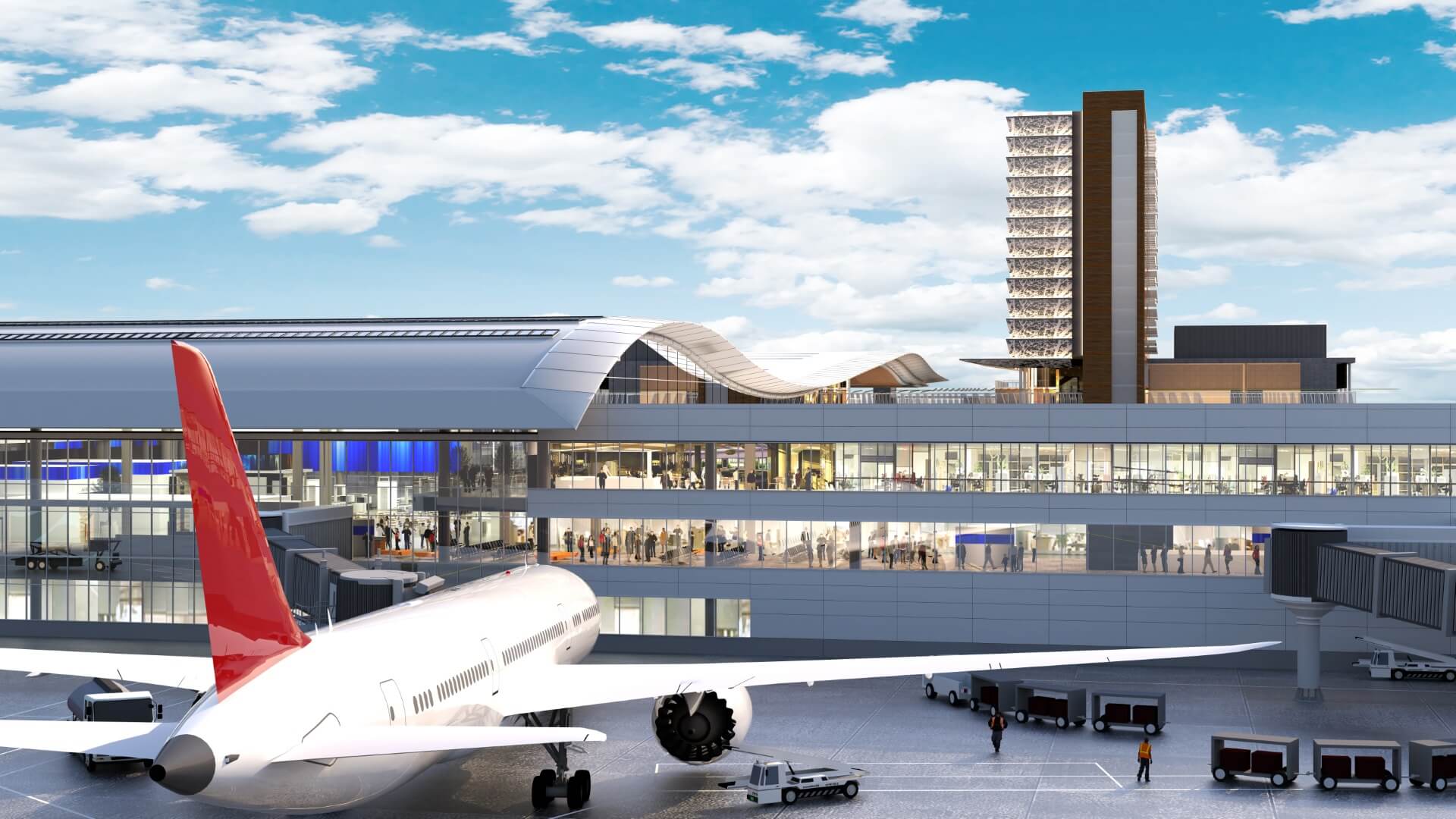 The airport offers an array of domestic and international flights, making it incredibly convenient for Belmont/12 South residents who love to travel or those who often fly in for business. Whether you're jetting off to New York City, hopping over to LA, or making your way across the pond, the Nashville International Airport ensures the world is at your fingertips.
But if air travel isn't on the agenda and you're looking to navigate the city, Belmont/12 South has you covered on the ground as well. Public transportation options are readily available, allowing residents and visitors to traverse the city with ease. The Metropolitan Transit Authority (MTA) offers a network of buses that run through the neighborhood, connecting it to various parts of the city. The routes are not only frequent but also affordable, making daily commutes or spontaneous city adventures a breeze.
For those who prefer a more personalized mode of transport, ride-sharing platforms like Uber and Lyft operate extensively in the area. Whether you're heading downtown for a night out or traveling further afield, these services ensure a ride is just a tap away.
Additionally, Belmont/12 South's walkability is another feature that residents cherish. With sidewalks, pedestrian crossings, and an overall pedestrian-friendly design, it's not uncommon to see locals strolling to their favorite coffee shop, cycling to the nearby park, or simply enjoying a leisurely walk.
In essence, whether you're touching down from a long flight, hopping on a bus to explore the city, or simply taking a walk in the neighborhood, Belmont/12 South's strategic location and transport options ensure you're always on the move with ease and convenience.