Belmont Terrace, Nashville, TN Homes for Sale
Belmont Terrace, Nashville, TN Homes for Sale
October 3, 2023
$1,205,000
Med. List Price
Belmont Terrace Homes
Belmont Terrace in Nashville, TN, is a picturesque neighborhood characterized by its blend of historic charm and modern amenities. Homes in this area often showcase a beautiful fusion of architectural styles that range from traditional Southern designs to more contemporary aesthetics. Many of these residences boast expansive front porches, meticulously landscaped gardens, and timeless brick or wooden facades. The care and attention to detail that homeowners place in maintaining their properties are evident, lending the streets a feeling of warmth and inviting charm.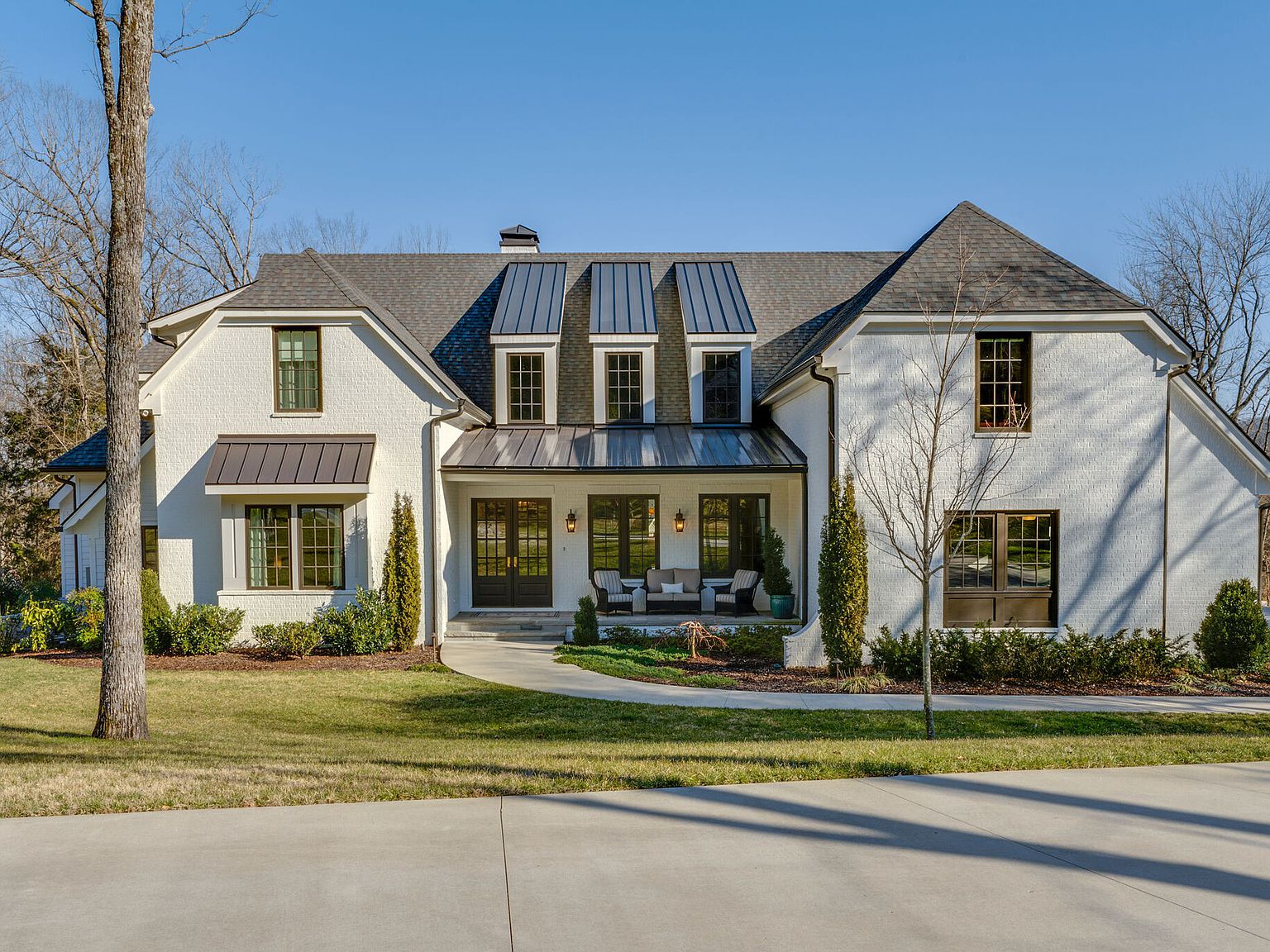 In addition to the architectural allure, Belmont Terrace boasts a strong sense of community. The residents of this neighborhood are known for their friendliness and willingness to engage in community-oriented activities. Local events, block parties, and community clean-up days are not uncommon, fostering connections among neighbors and creating a tight-knit environment. This community-centric attitude enhances the feeling of safety and belonging for everyone who calls Belmont Terrace home.
The surrounding community is as vibrant and diverse as the homes themselves. Belmont Terrace is conveniently located near an array of shopping districts, cafes, and restaurants that cater to a wide range of tastes and preferences. Whether one is looking for a cozy coffee shop, a boutique store, or a fine dining establishment, Belmont Terrace and its surrounding areas have something to offer. Moreover, its proximity to parks and recreational areas makes it an ideal location for families and outdoor enthusiasts.
Moreover, the educational institutions near Belmont Terrace are top-notch. Several renowned schools, both public and private, cater to the educational needs of the children in this neighborhood. These schools are known not just for their academic excellence but also for their extracurricular activities and community involvement programs, ensuring a holistic development of their students.
Finally, the rich cultural fabric of Belmont Terrace is complemented by its accessibility to Nashville's musical and artistic scenes. Residents can easily find themselves immersed in a local music festival, an art gallery opening, or a theatre production, celebrating the creativity that Nashville is famously known for. This juxtaposition of the serenity of Belmont Terrace with the dynamic arts scene of Nashville provides residents with a unique living experience, where tranquility and excitement coalesce.
Similar Communities
In the heart of Nashville, neighborhoods reminiscent of Belmont Terrace in terms of price point, construction, and lifestyle are not uncommon. One such area is Hillsboro Village, a quaint and vibrant community known for its historic homes and bustling commercial district. Much like Belmont Terrace, homes in Hillsboro Village reflect a range of architectural styles, from classic bungalows to the occasional modern design. The homes often radiate charm, with lush gardens and expansive porches that invite friendly gatherings and lazy afternoons.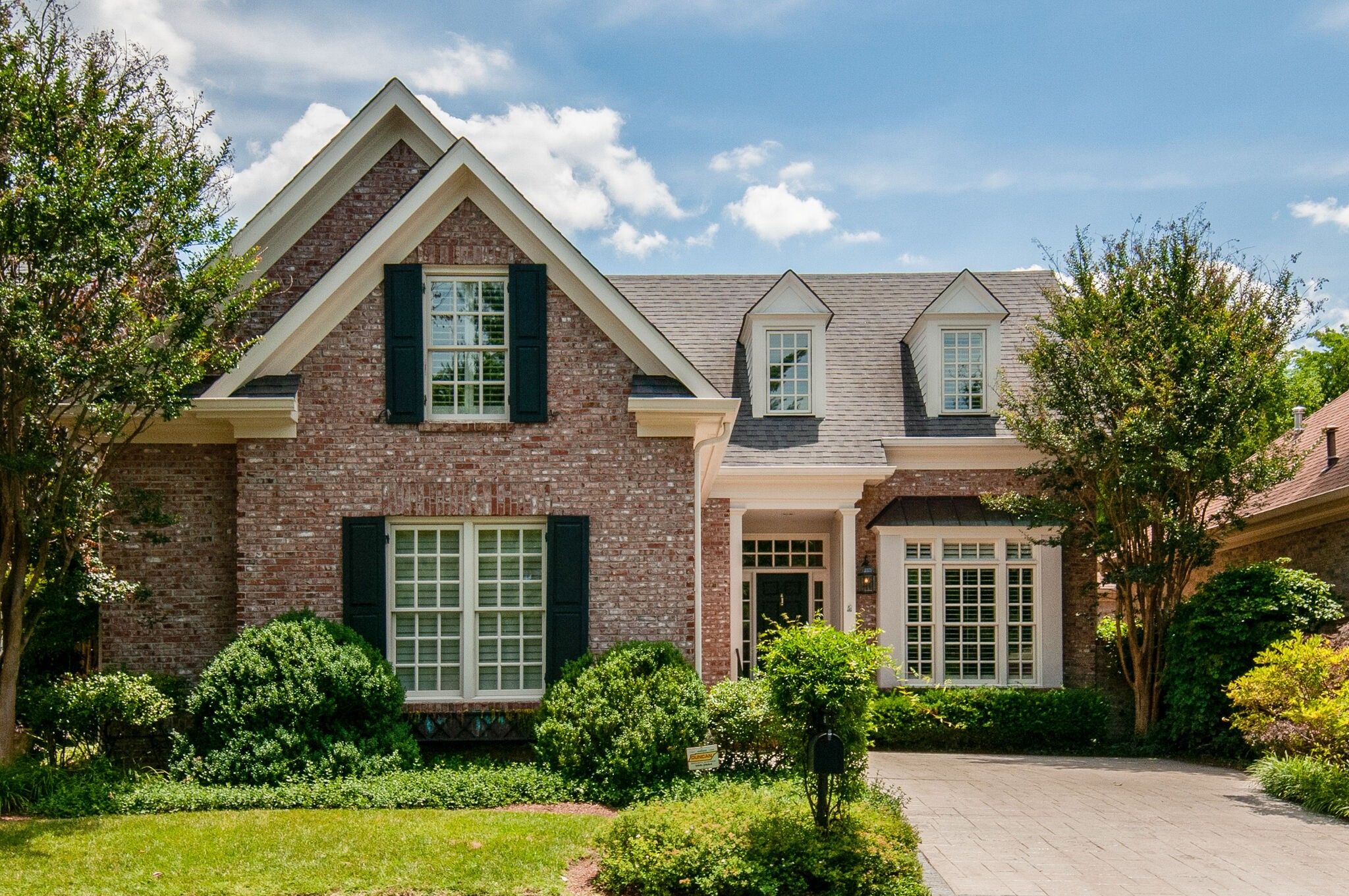 Green Hills, located just a few minutes away from Belmont Terrace, is another neighborhood that shares similar characteristics. Green Hills is particularly esteemed for its upscale homes that merge classic Southern architecture with the conveniences of modern living. These homes, often set on spacious lots, are meticulously designed to offer both beauty and function. The community vibe is one of understated elegance, where residents enjoy a comfortable lifestyle, punctuated by visits to high-end boutiques, gourmet restaurants, and the famous Bluebird Cafe.
Another neighborhood worthy of mention is 12 South. Much like Belmont Terrace, 12 South offers a blend of historic charm and modern living. The homes in this area, while varied in design, maintain a cohesive feel that reflects the neighborhood's rich history and its contemporary resurgence. Brick facades, ornate detailing, and beautifully landscaped gardens are common features. Lifestyle-wise, 12 South offers a delightful mix of cozy coffee shops, artisanal boutiques, and local eateries. The community is lively, with local festivals and events frequently bringing residents together in celebration.
Belle Meade, though slightly more upscale, resonates with the elegance and lifestyle of Belmont Terrace. Known for its sprawling estates and stately homes, Belle Meade is a testament to timeless elegance and Southern sophistication. The homes, often set behind majestic gates, are a mix of historic mansions and newer constructions, all adhering to an ethos of grace and grandeur. The community is tight-knit, valuing both privacy and communal activities. The nearby Belle Meade Country Club and the lush parks make it an ideal location for those seeking an active yet refined lifestyle.
In all, neighborhoods like Belmont Terrace, with their balanced mix of history, charm, and modern amenities, showcase the very essence of Nashville living. Each community, while distinct in its own right, offers residents a unique blend of Southern hospitality, architectural beauty, and a lifestyle that is both relaxed and vibrant.
Food Scene
The dining scene near Belmont Terrace in Nashville is truly something to talk about. One of the first spots that comes to mind is the array of cafes and eateries that line the streets of nearby Hillsboro Village. It's the kind of place where you can grab a hand-crafted latte in the morning and return in the evening for an artisanal pizza or sushi roll. The village ambiance coupled with the diversity of culinary options makes it a favorite spot for many Belmont Terrace residents.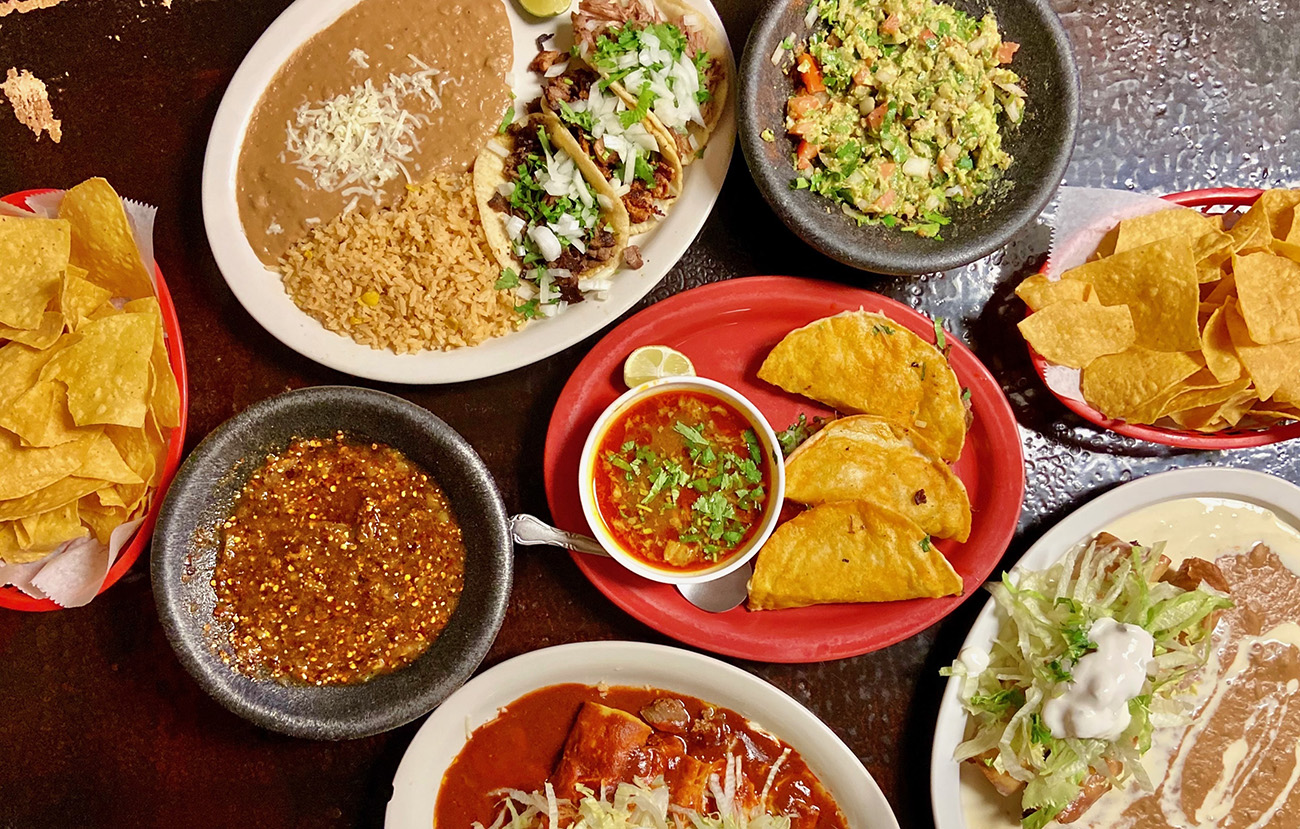 If you venture a bit further to 12 South, you'll stumble upon a delightful mix of casual and upscale dining venues. There's a taco joint that serves some of the most authentic flavors you'll ever taste, right next to a fine-dining establishment that boasts a curated menu with farm-to-table offerings. The food scene here is reflective of Nashville's diverse culture – a melting pot of traditional Southern fare mixed with global influences.
Speaking of global influences, Green Hills offers a range of international cuisine. Whether you're in the mood for spicy Thai, comforting Italian, or even gourmet French dishes, this neighborhood has got you covered. It's also home to some of Nashville's most elegant dining spots, making it a go-to for special occasions or simply a lavish night out.
Of course, no mention of Nashville's dining scene would be complete without a nod to its iconic barbecue joints. Close to Belmont Terrace, you can find smoky, flavorful barbecue that's been slow-cooked to perfection. Whether you're a fan of tangy pulled pork, succulent ribs, or spicy chicken, there's a place nearby that's bound to become your favorite.
Lastly, if you're in the mood for a night of music with your meal, several spots around Belmont Terrace marry the city's rich musical heritage with its culinary prowess. Live music, paired with a plate of Southern comfort food, is the quintessential Nashville experience, and luckily for Belmont Terrace residents, they don't have to venture far to enjoy it.
Entertainment
Nashville, often referred to as "Music City," boasts a plethora of entertainment options, and the areas around Belmont Terrace are no exception. Close by, the historic Belcourt Theatre in Hillsboro Village is a beloved spot, known for its eclectic mix of indie films, documentaries, and foreign films. It's more than just a movie theater; it's an experience where one can immerse themselves in stories from around the world, often followed by lively discussions at the local cafes afterward.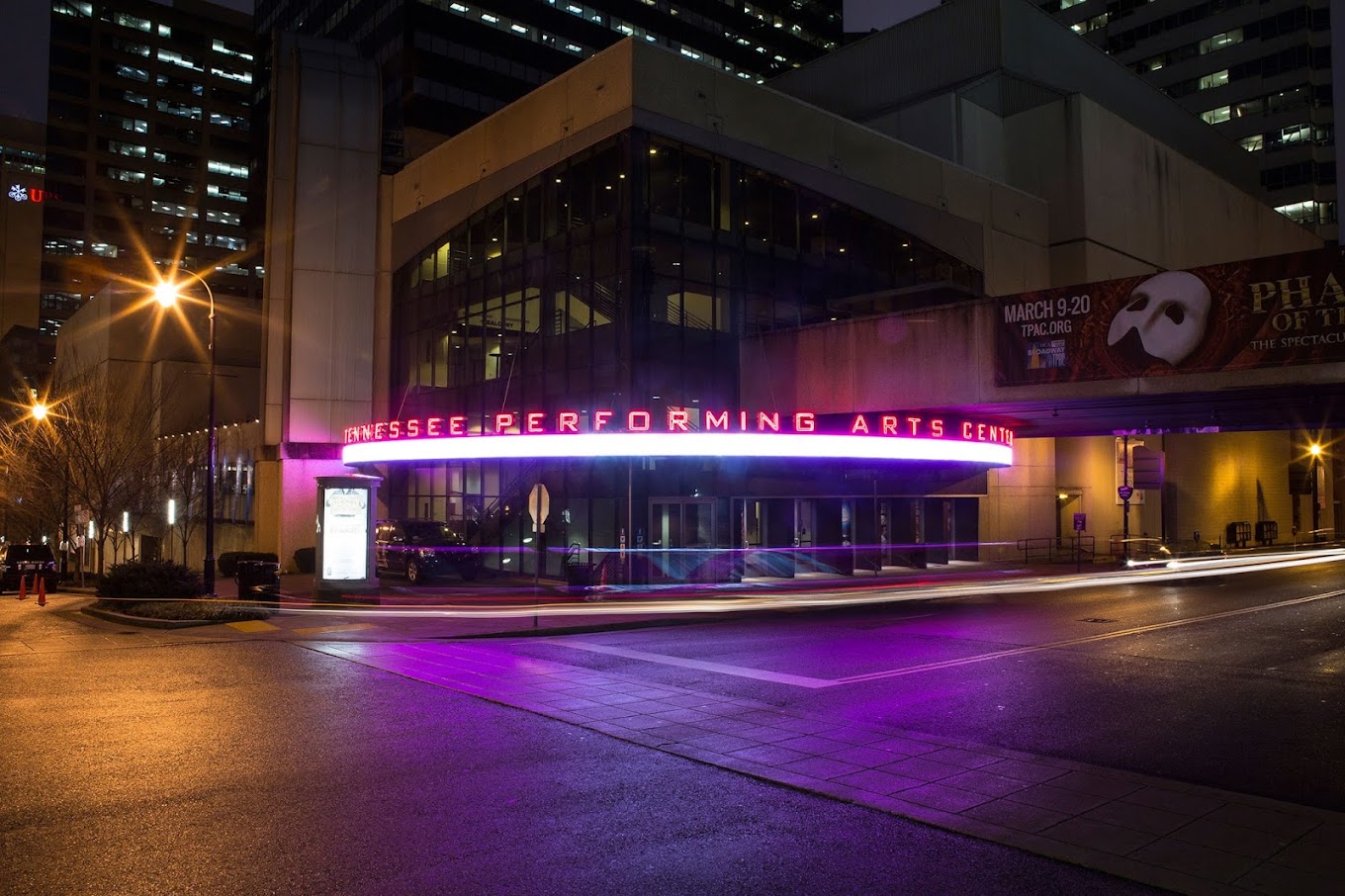 When it comes to live music, the vicinity offers an array of choices. You might stumble upon a new, up-and-coming band at a local dive bar or get the chance to enjoy a more established act at some of the renowned venues nearby. It's not just country music, though Nashville is famed for it. Jazz, blues, rock, and a plethora of other genres reverberate through the air, ensuring there's something for every musical palate.
For those more inclined towards the arts, performance theaters around Belmont Terrace offer a range of shows, from contemporary dance to classical theatre. The local community often comes together for open-air performances, art gallery openings, and cultural festivals, adding vibrancy and dynamism to the neighborhood's entertainment scene.
On the sporting front, Nashville's love for hockey and football is palpable. While the major stadiums are a short drive away, the energy and excitement around game days are infectious even in the areas close to Belmont Terrace. Local bars and pubs turn into hubs for fans, with big screens, cheering crowds, and an electric atmosphere. And for those who prefer participation over spectating, nearby parks and recreational centers offer facilities for baseball, basketball, and other sports, fostering a spirit of camaraderie among residents.
In essence, the Belmont Terrace vicinity is a microcosm of Nashville's broader entertainment and sporting landscape, offering residents and visitors an abundance of options to choose from, ensuring there's never a dull moment.
Health and Wellness
Belmont Terrace and its surrounding areas in Nashville truly cater to those who prioritize health and wellness. The community's commitment to promoting a balanced lifestyle is evident in the multitude of offerings available for residents and visitors alike.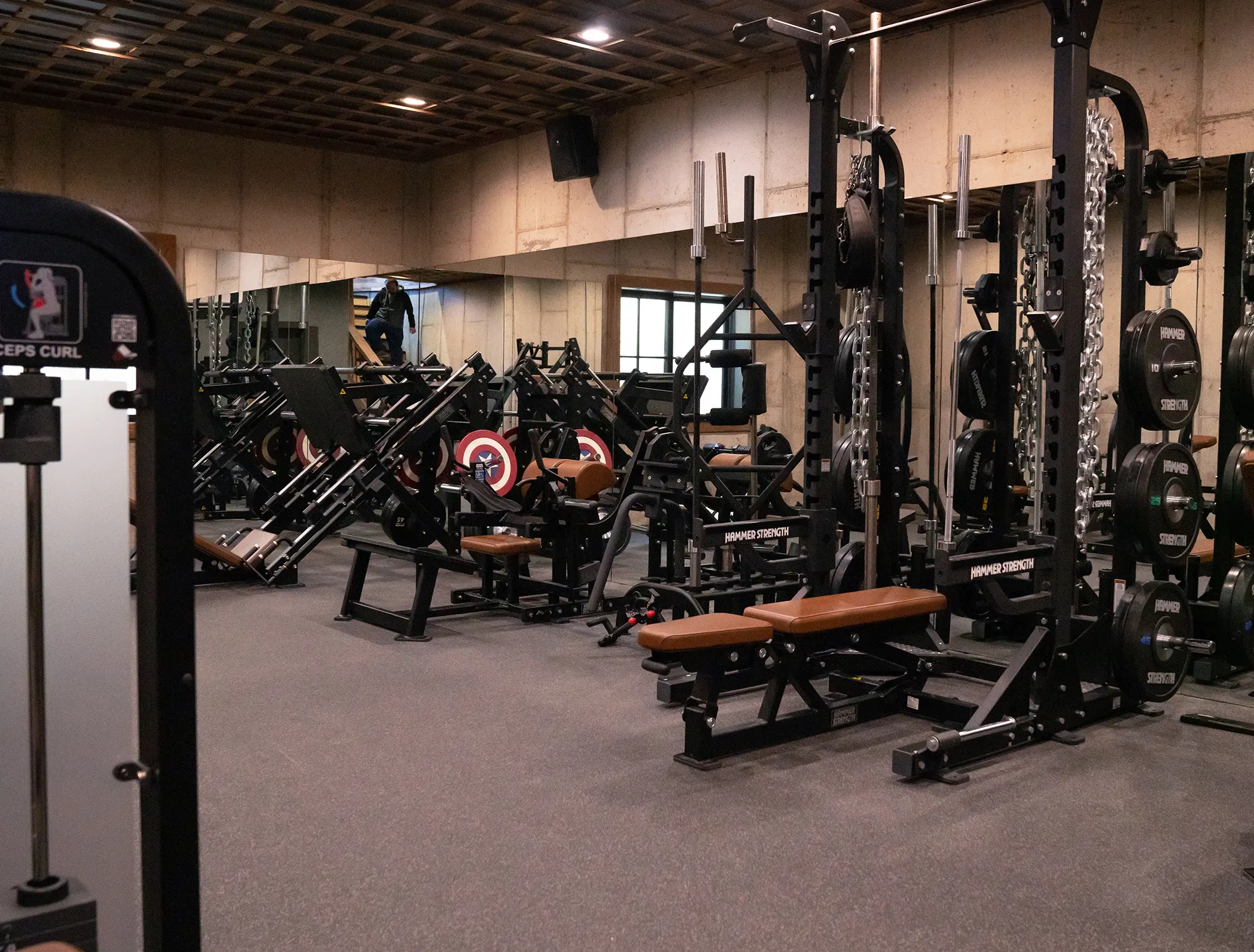 For starters, the yoga scene in the vicinity is thriving. Whether you're a seasoned yogi or someone just looking to start their journey, there are several studios around, each with its own unique vibe. Some focus on the meditative and spiritual aspects of the practice, while others lean more into power and flexibility. And with many of these studios offering workshops and community events, it's not just about the physical practice but also about building connections and holistic well-being.
The parks and green spaces around Belmont Terrace are a testament to Nashville's emphasis on outdoor activities. You'll often find local residents jogging, cycling, or simply taking a leisurely stroll, soaking in the beauty of nature. These green oases, dotted with benches and playgrounds, are perfect for families to spend quality time, play sports, or even indulge in a weekend picnic.
For those who are keen on a more structured workout regime, there's no shortage of gyms and fitness centers around. From high-intensity interval training (HIIT) sessions to spin classes and even dance-based workouts, there's something for everyone. And it's not just about breaking a sweat; many of these centers also provide nutritional advice and holistic health coaching, ensuring that members get a well-rounded approach to fitness.
Nutrition and diet are pivotal to health and wellness, and the Belmont Terrace area doesn't disappoint in this regard. Health food stores stocked with organic produce, superfoods, and dietary supplements are easily accessible. Additionally, several cafes and eateries prioritize clean eating, offering vegan, vegetarian, and gluten-free options, making it convenient for those with specific dietary needs or preferences.
Lastly, mental well-being is as crucial as physical health. The presence of meditation centers, wellness retreats, and therapeutic massage clinics in the vicinity indicates a profound understanding of this balance. Residents can take advantage of these facilities to ensure they're not just in peak physical shape, but are also mentally rejuvenated and refreshed.
In essence, the Belmont Terrace area in Nashville is a haven for those who prioritize health and wellness. The community's dedication to fostering a balanced lifestyle shines through in the myriad of options available, making it a desirable location for those who want to be in tune with their well-being.
Outdoor Lifestyle
Belmont Terrace in Nashville is genuinely blessed when it comes to outdoor spaces and natural attractions. The proximity to lush parks and green spaces ensures that residents have ample opportunities to engage with nature and indulge in an outdoor lifestyle.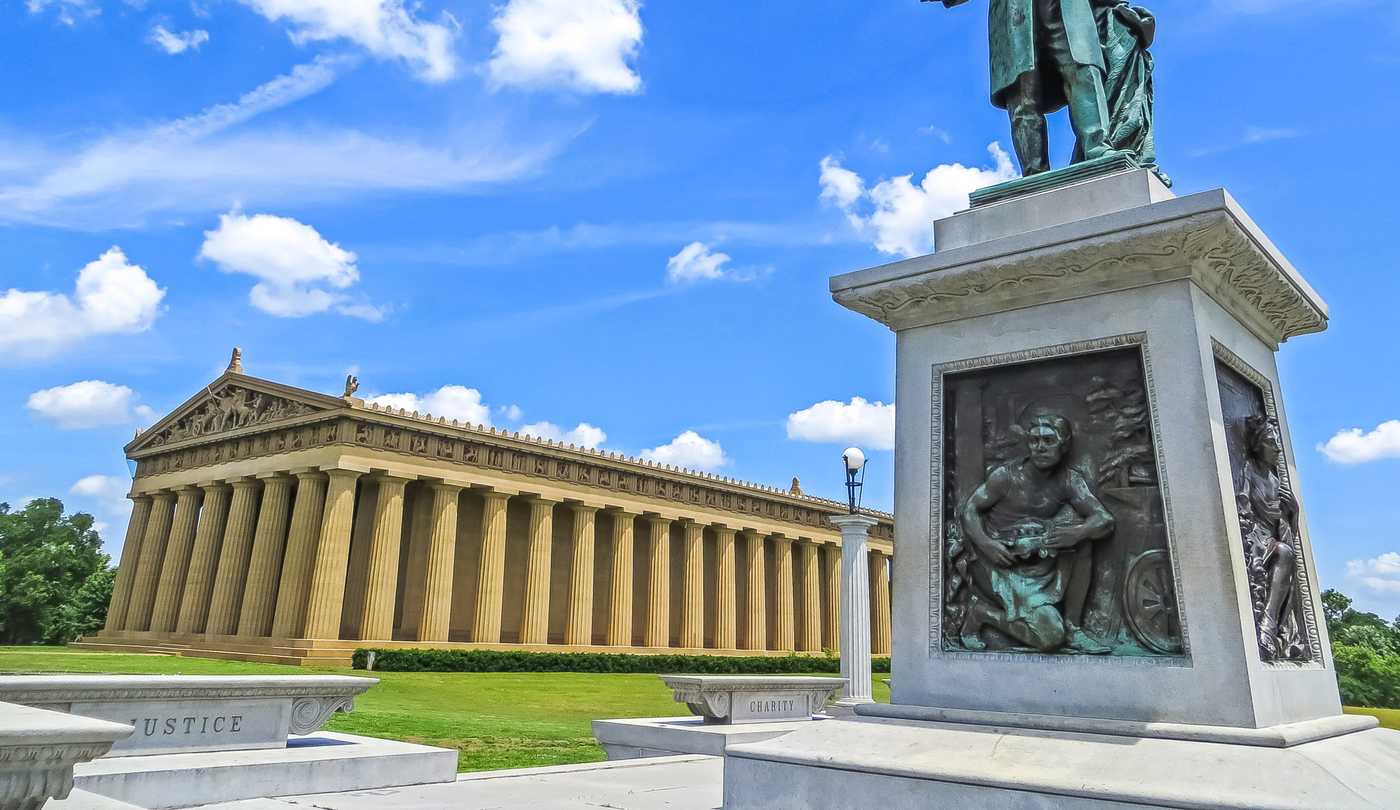 Centennial Park, not too far from Belmont Terrace, is a prime example. Often referred to as Nashville's premier park, it spans over 132 acres and offers a myriad of amenities. Whether you're looking to jog along its scenic trails, paddleboat across the tranquil lake, or simply sprawl out for an afternoon picnic, Centennial Park provides a serene backdrop. And of course, it's hard to miss the park's centerpiece – a full-scale replica of the Parthenon, which lends a touch of historic grandeur to the park's natural beauty.
Just a stone's throw away, the Warner Parks are another outdoor gem. Comprising Edwin and Percy Warner Parks, this expansive area is a haven for hiking, horseback riding, and even golfing. The nature center located within offers educational programs and interactive exhibits, making it a great spot for families looking to learn more about the local flora and fauna. Plus, the stunning overlooks provide panoramic views of the city and are favorite spots for both sunrise and sunset enthusiasts.
The local community around Belmont Terrace truly embraces an active lifestyle, and this is evident in the numerous outdoor activities organized throughout the year. Whether it's yoga sessions at dawn, community gardening projects, or open-air concerts in the park, there's always something happening to bring nature enthusiasts together.
For those with a penchant for cycling, the area boasts several bike-friendly trails. These paths meander through scenic landscapes, across gentle streams, and past historic sites, offering cyclists a beautiful tapestry of sights as they pedal along.
Additionally, community gardens are sprouting up around the vicinity, reflecting a growing interest in sustainable living. Not only do these spaces offer residents a chance to cultivate their own produce, but they also foster a sense of community as neighbors bond over planting sessions and harvest celebrations.
In all, Belmont Terrace and its surrounding areas offer an enriching outdoor lifestyle. Whether you're an avid hiker, a budding gardener, or someone who just likes to bask in the sun with a good book, the parks and nature spots around ensure that you're always connected to the great outdoors.
Education
Education is a cornerstone for any community, and Belmont Terrace in Nashville certainly stands tall in this regard, offering residents a rich tapestry of both public and private educational options.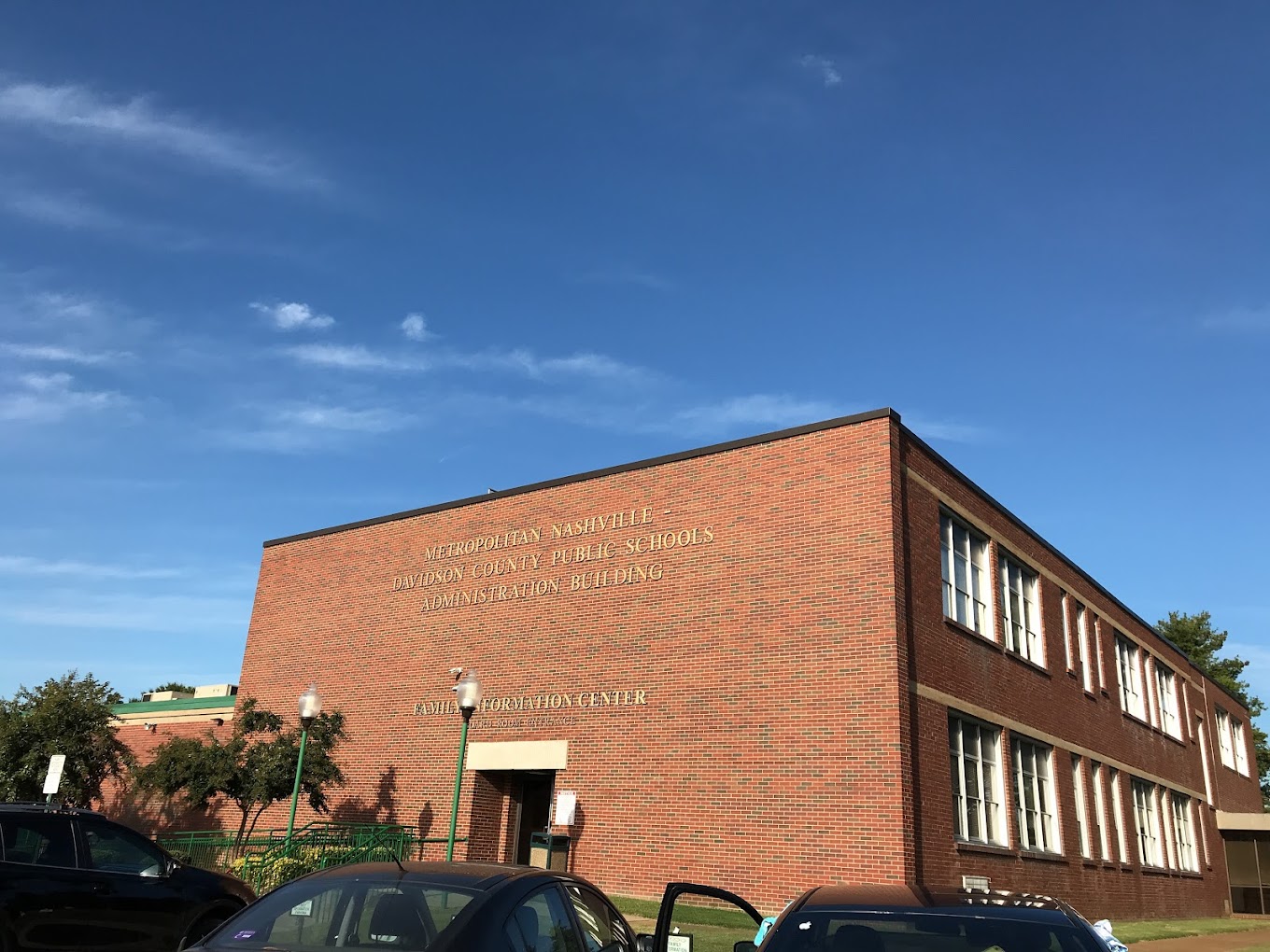 Public schools around Belmont Terrace are part of the Metropolitan Nashville Public Schools system, which is dedicated to providing quality education for students of all backgrounds. Several of these schools have been recognized for their academic excellence, innovative teaching methods, and comprehensive extracurricular programs. Teachers and staff work diligently to create an inclusive environment, nurturing not only academic growth but also personal and social development.
Beyond the traditional public school system, there are also magnet and charter schools in the vicinity. These institutions often focus on specialized curricula, from STEM to arts, offering students unique educational pathways. They provide an alternative for families looking for a more tailored educational experience while still benefiting from the public school system's resources.
On the private education front, Belmont Terrace boasts a selection of esteemed institutions. These schools often emphasize smaller class sizes, personalized attention, and a holistic approach to education. From faith-based institutions that integrate religious teachings into their curriculum to progressive schools that prioritize experiential learning, parents have a diverse array of options to choose from. Many of these private schools have storied histories and traditions, making them integral parts of the community fabric.
Furthermore, proximity to higher education institutions, like Belmont University, is a notable advantage for Belmont Terrace residents. Such institutions don't just cater to college students but often open their doors for community events, workshops, and lectures, turning them into hubs of continuous learning for residents of all ages.
In essence, Belmont Terrace is a vibrant educational hub. Whether families are seeking the wide-reaching resources of public education or the bespoke offerings of private institutions, they're sure to find a school that aligns with their values and aspirations in or around this Nashville neighborhood.
Shopping and Retail
The areas surrounding Belmont Terrace in Nashville offer a delightful mix of shopping and retail experiences, catering to both the casual shopper and the discerning aficionado. You'll find a blend of the traditional, the trendy, and everything in between.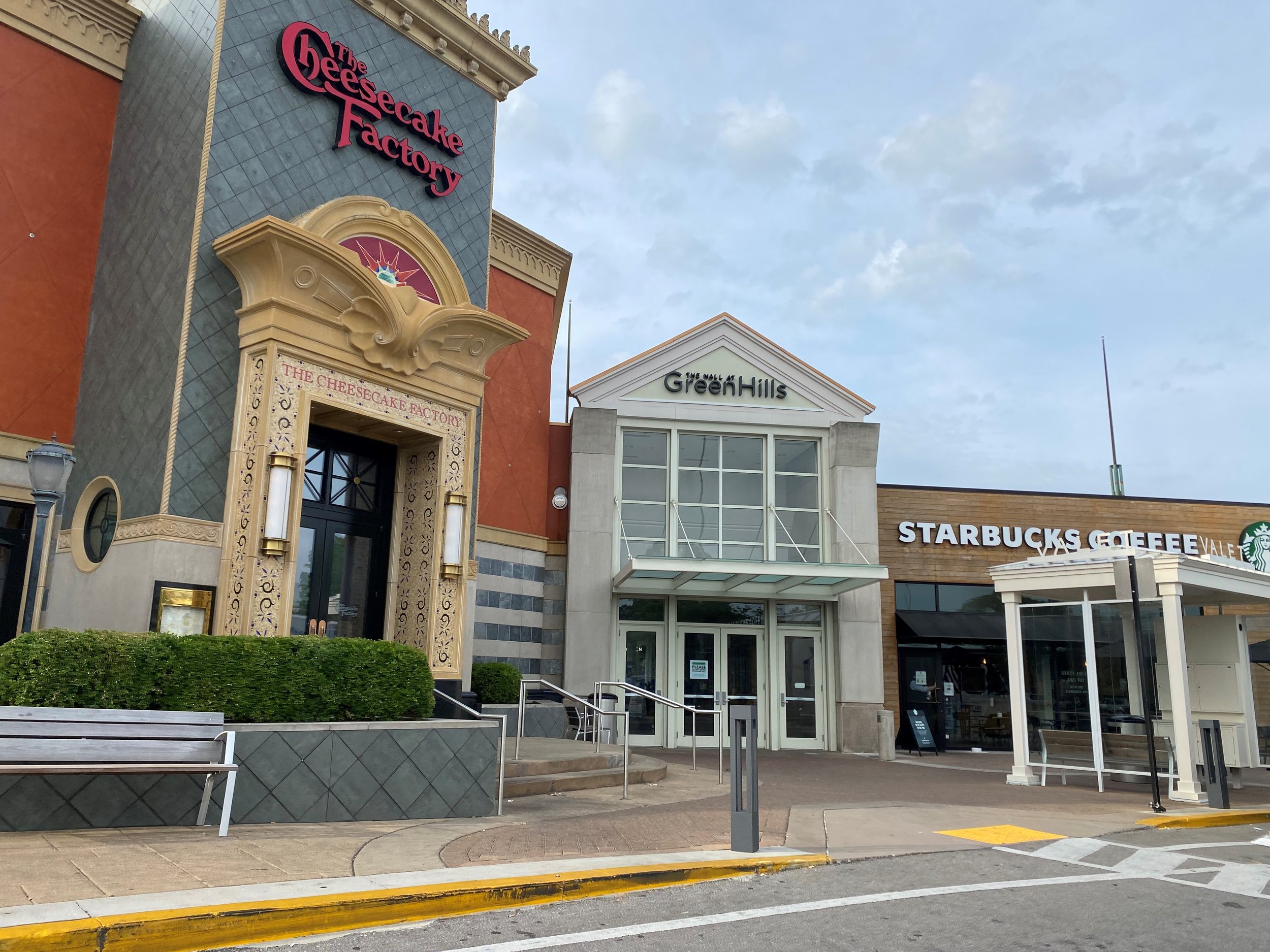 Hillsboro Village, just a short distance away, is a shopping enthusiast's dream. This bustling district, with its tree-lined streets, is home to an eclectic mix of boutiques, bookstores, and specialty shops. If you're on the hunt for unique gifts, vintage finds, or artisanal crafts, this is the place to be. The local shop owners bring a personal touch, often guiding customers through curated selections, sharing stories behind products, or simply offering recommendations.
For those in search of more upscale options, Green Hills beckons. The Mall at Green Hills is the crown jewel, boasting a range of high-end brands and designer stores. From the latest in fashion to luxury accessories, it's a hub for those who appreciate the finer things in life. Yet, even amidst its opulence, the mall offers a variety of shops catering to all tastes and budgets.
In addition to these commercial hubs, several independent stores dot the areas around Belmont Terrace. From charming antique shops brimming with history to modern home decor stores showcasing contemporary designs, there's a retail space for every interest. And let's not forget the pop-up markets and seasonal fairs that make their appearance, transforming streets and parks into vibrant shopping arenas.
Of course, shopping isn't complete without a break to refuel. Thankfully, many of these retail districts are peppered with cozy cafes, gourmet eateries, and quick snack stops. Whether it's a cappuccino to sip on as you continue your shopping spree, a hearty meal to end the day, or a sweet treat to indulge in, the options are plentiful.
In a nutshell, Belmont Terrace's proximity to such varied shopping and retail scenes ensures that residents and visitors have access to a comprehensive shopping experience. Whether it's a leisurely weekend spree, a quick errand run, or a special shopping expedition, everything you need is just around the corner.
Business and Economy
Belmont Terrace, nestled in the vibrant city of Nashville, finds itself in close proximity to a dynamic mix of businesses and industries that fuel the local economy. Nashville, fondly known as the "Music City," has a deep-rooted association with the music industry. It's not just country music that calls the city home; all genres, from rock to blues to pop, have a significant presence here. Around Belmont Terrace, you'll often encounter music studios, talent agencies, and record labels, both major players and indie startups. The pulsating beats of music venues and the hum of recording studios reflect this industry's integral role in the area's economic landscape.
Apart from music, healthcare is a major driving force in Nashville's economy. The city is often dubbed as the healthcare capital of the U.S., and its influence extends to areas around Belmont Terrace. Several renowned hospitals, clinics, and research institutions are situated nearby, providing both employment opportunities and cutting-edge medical services. The ripple effects of this industry are profound, with numerous ancillary businesses, such as pharmaceutical companies and medical equipment providers, also flourishing.
Education, too, has a significant imprint on the area's economic fabric. With institutions like Belmont University and Vanderbilt University in the vicinity, there's a continual influx of students, faculty, and administrative staff. These establishments not only contribute directly to the economy through employment but also indirectly by fostering a vibrant student community, driving demand in housing, retail, and entertainment sectors.
The tourism and hospitality industry, boosted by Nashville's growing reputation as a must-visit destination, also plays a pivotal role. Hotels, restaurants, tour operators, and entertainment venues around Belmont Terrace often cater to the steady stream of tourists eager to experience the city's unique culture and charm.
Furthermore, with the evolution of the digital age, there's a burgeoning tech and startup scene in Nashville. Co-working spaces, innovation hubs, and tech incubators are becoming increasingly common, indicating a shift towards a more diversified economy.
In essence, the areas around Belmont Terrace are supported by a robust blend of traditional and emerging industries. From the soulful strains of the music industry to the innovative spirit of startups, it's a locale that represents the economic vitality of Nashville.
Hotels and Lodging
Belmont Terrace, with its prime location in Nashville, is surrounded by a diverse range of accommodation options that cater to travelers with varying preferences and budgets. Whether you're a tourist drawn to the city's rich musical history or a business traveler in for a brief stint, you're bound to find a place that feels just right.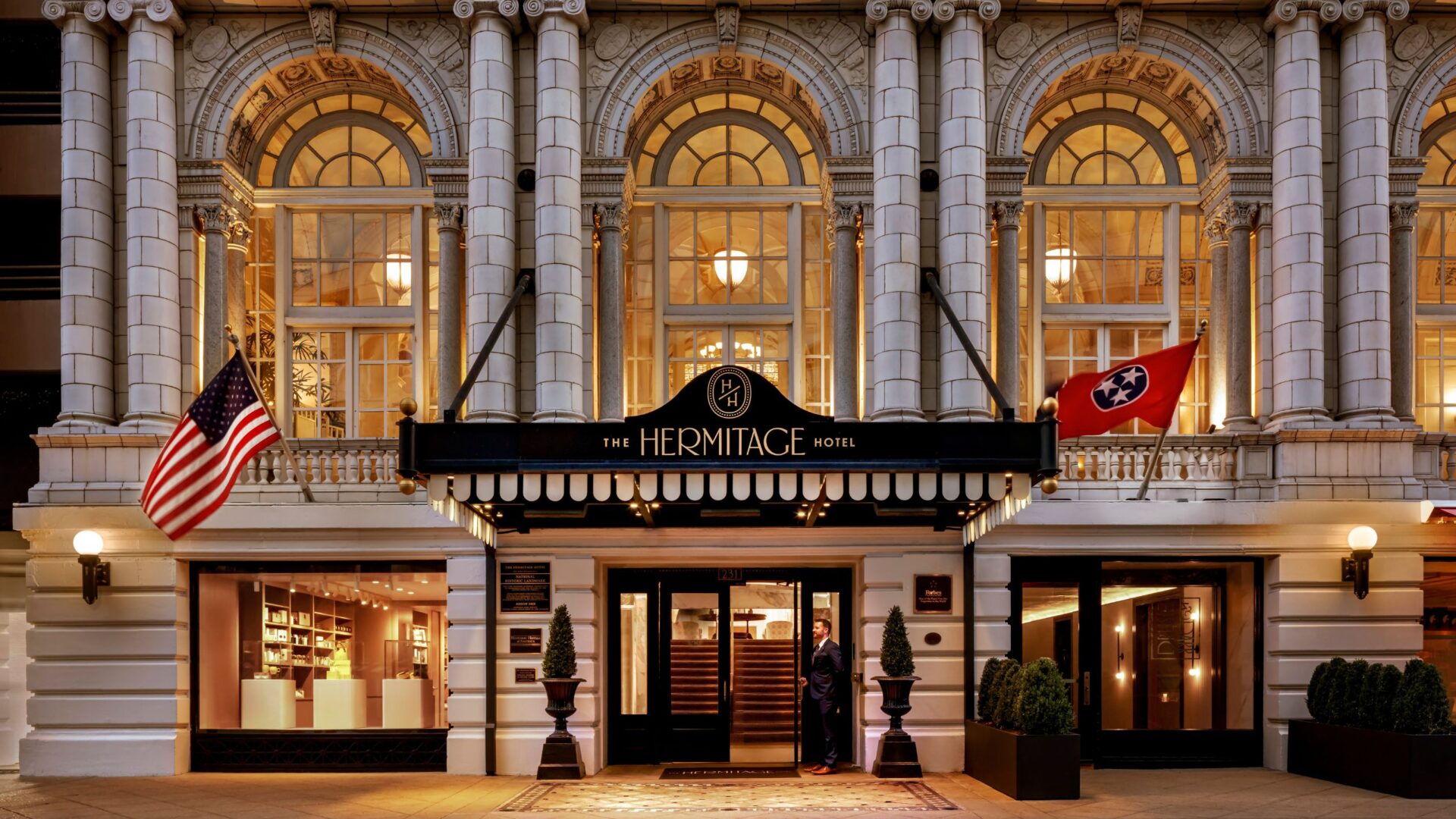 A mere stone's throw away from Belmont Terrace, the historic Music Row houses not only the heartbeats of the city's music industry but also a smattering of boutique hotels. These establishments often weave in Nashville's rich musical heritage into their decor and ambiance, offering guests a unique and immersive experience. Some even have their own live music venues, ensuring guests don't have to wander far to catch a taste of the city's renowned sounds.
For those looking for a more intimate experience, the bed and breakfast options around the area are charmingly delightful. These B&Bs, often set in beautifully restored historic homes, offer a blend of Southern hospitality and modern comforts. Mornings here start with hearty homemade breakfasts, and it's not uncommon for hosts to share fascinating stories of the city or offer tailored recommendations for sightseeing.
Of course, for travelers who prefer the reliability and amenities of larger establishments, several renowned hotel chains have a presence near Belmont Terrace. From luxury suites with panoramic city views to more budget-friendly rooms, these hotels cater to a wide range of travelers. They often come equipped with facilities like fitness centers, business hubs, and gourmet restaurants, ensuring a comfortable stay for their guests.
Furthermore, the rise of vacation rentals has added another layer to the accommodation scene. From chic downtown apartments perfect for solo travelers to spacious homes fit for family getaways, there's a vast selection available, often providing guests with a more 'local' feel during their stay.
In a nutshell, the Belmont Terrace vicinity ensures that visitors to Nashville have a plethora of accommodation choices. Whether one is inclined towards the personalized touch of a B&B, the opulence of a luxury hotel, or the homeliness of a vacation rental, there's something in the area to suit every traveler's whim.
Travel and Transportation
Belmont Terrace's advantageous location in Nashville ensures that residents and visitors alike enjoy relatively seamless connectivity to various parts of the city and beyond. When it comes to air travel, Nashville International Airport is the primary gateway serving the area. Conveniently located just a short drive away from Belmont Terrace, it makes catching early morning flights or picking up guests a fairly hassle-free experience. The airport is a bustling hub, with numerous airlines operating daily flights to destinations across the country and even some international locales.

Now, while the drive to the airport is pretty straightforward, for those who prefer public transportation, there are options available. The Metropolitan Transit Authority (MTA) operates several bus routes that pass through or near Belmont Terrace, connecting residents to key points across the city, including the airport. These buses are a reliable choice for those who prefer to sit back and let someone else navigate the city's streets, all while enjoying Nashville's scenic views through the window.
In addition to the regular bus services, Nashville is looking towards expanding its public transportation options. Discussions and plans around light rail and other modes of transit promise a future where Belmont Terrace will be even more interconnected with the broader cityscape.
Furthermore, ridesharing services like Uber and Lyft are prevalent in Nashville, offering another mode of transportation for Belmont Terrace residents. These apps provide quick and efficient rides to the airport, downtown, or any other location in the city, often at the tap of a button.
For those who are environmentally conscious or just enjoy a bit of exercise, bike-sharing programs have been gaining traction in the city. Various stations are strategically placed around the neighborhood, providing a fun, eco-friendly way to navigate Nashville's streets.
All in all, Belmont Terrace boasts a location that is conveniently connected. Whether one's journey is by air or land, be it through traditional means or more contemporary modes of transportation, residents and visitors are well-covered when it comes to getting from point A to point B.