Belmont Terrace Annex, Nashville, TN Homes for Sale
Belmont Terrace Annex, Nashville, TN Homes for Sale
October 3, 2023
Belmont Terrace Annex Homes
In the heart of Nashville, TN lies the charming neighborhood of Belmont Terrace Annex. This community boasts a unique blend of architectural styles, reflecting a rich history and the dynamic growth of the region. Homes in Belmont Terrace Annex exhibit an eclectic mix of historic and contemporary designs. Many homes, dating back to the early 20th century, possess distinct features such as hardwood floors, detailed molding, and spacious porches, reminiscent of a bygone era. These vintage homes, often renovated and refurbished, seamlessly blend with the newer constructions which incorporate modern amenities and energy-efficient designs. This melange of old and new gives the neighborhood its characteristic aesthetic appeal.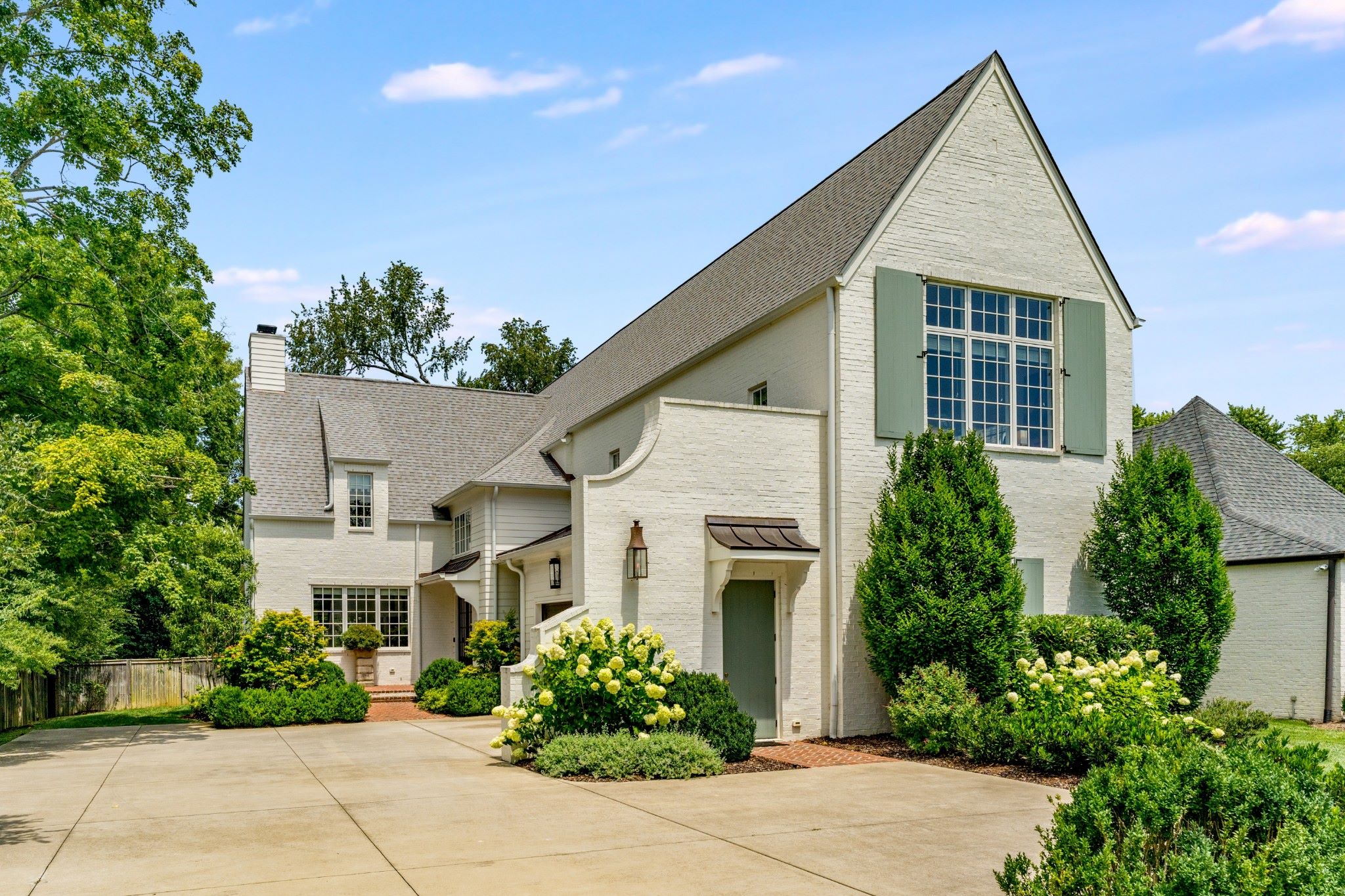 The surrounding community of Belmont Terrace Annex complements the architectural beauty of the homes. Green spaces are plentiful, with many residents taking advantage of nearby parks and recreational areas for morning jogs, weekend picnics, or leisurely walks. These spaces not only offer a refreshing break from urban life but also facilitate community interaction and foster a strong neighborhood spirit. The area's tree-lined streets further enhance the serene, suburban feel while being just a stone's throw away from the bustling heart of Nashville.
Local amenities and businesses in and around Belmont Terrace Annex cater to the diverse needs of its residents. The neighborhood is dotted with cafes, boutiques, and specialty shops that echo Nashville's thriving arts and music scene. Residents don't have to travel far for a taste of local culture or to run errands, making the area both convenient and lively. Moreover, educational institutions in proximity add to the community's vibrancy. Schools and colleges nearby uphold high educational standards, attracting families who prioritize quality education for their children.
Connectivity is another highlight of Belmont Terrace Annex. The neighborhood's strategic location ensures that residents can easily access key parts of Nashville, whether they're commuting for work, heading to a renowned music venue, or exploring the city's myriad cultural attractions. Public transportation options, combined with well-maintained roads, make both daily commutes and weekend excursions hassle-free.
The residents of Belmont Terrace Annex are the heart of its charm. The close-knit community spirit is palpable, with neighbors often engaging in local events, community projects, and volunteer initiatives. This camaraderie not only reinforces the area's appeal to potential homeowners but also ensures that those who settle here enjoy a supportive, engaged, and dynamic community experience.
Similar Communities
Just a short distance from Belmont Terrace Annex is the picturesque neighborhood of Green Hills. Like Belmont Terrace, Green Hills is a harmonious fusion of historic charm and modern living. The homes here are constructed with a keen attention to architectural detail, mirroring the elegance found in Belmont Terrace. From stately mansions to quaint cottages, the range of homes available cater to both families and professionals alike. Green Hills is particularly renowned for its upscale shopping district, which includes a mix of high-end boutiques, local artisan shops, and well-known retailers, making it a prime destination for those who appreciate both luxury and locality.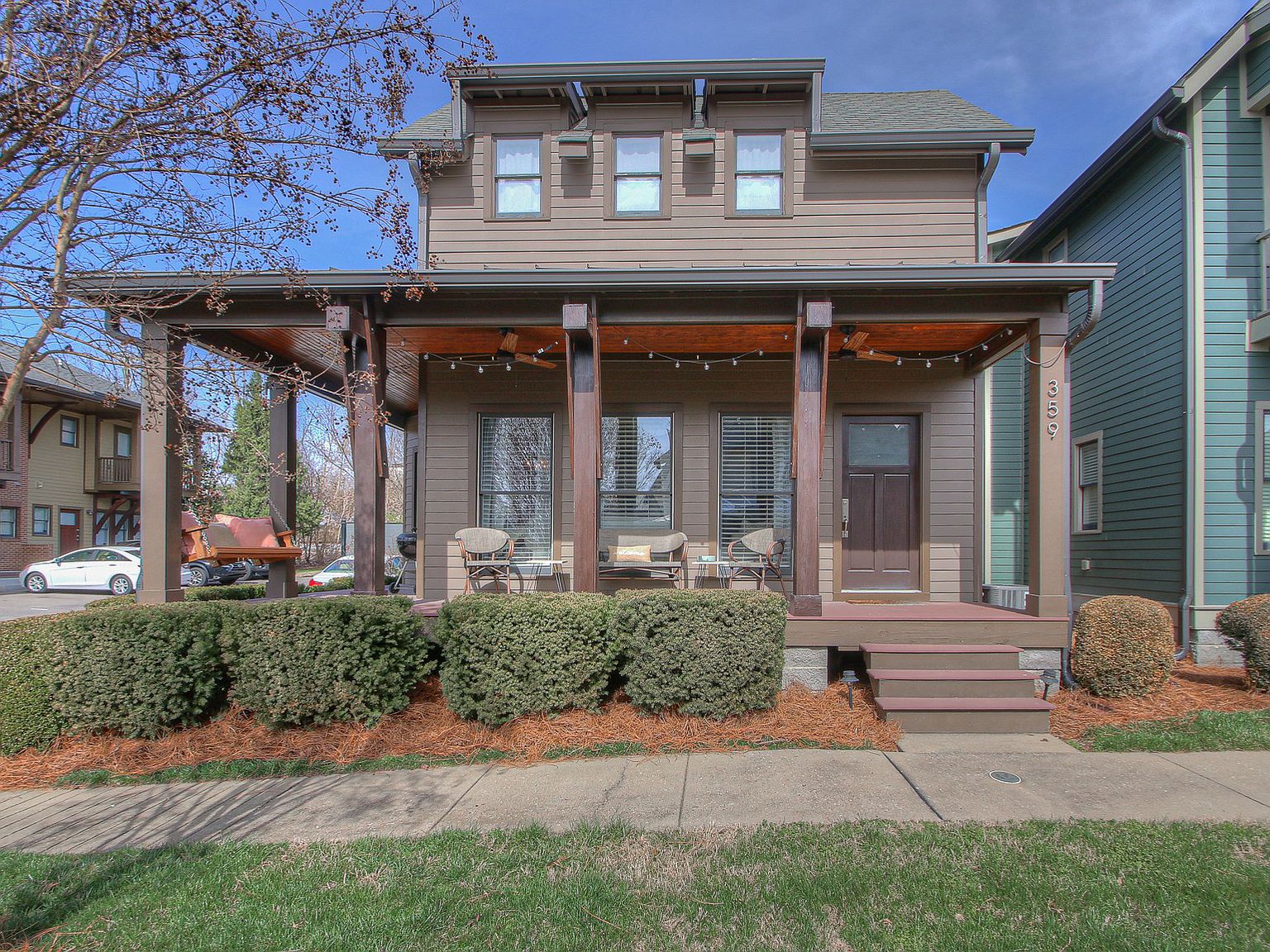 Adjacent to Green Hills is the vibrant community of Hillsboro Village. Often frequented by students and faculty from the nearby university, this neighborhood exudes a youthful, energetic vibe, while still retaining a touch of classic Nashville elegance. Homes here, much like in Belmont Terrace Annex, range from historic bungalows to more contemporary townhouses. One of the standout features of Hillsboro Village is its rich arts scene. The area boasts independent cinemas, theaters, and galleries, providing a cultural haven for residents. This emphasis on arts and education, combined with a robust café culture, gives Hillsboro Village a unique, intellectual charm.
Not too far off is Sylvan Park, another neighborhood that parallels Belmont Terrace Annex in both architectural style and community spirit. The homes in Sylvan Park are characterized by their large front porches, detailed woodwork, and sizable yards — traits reminiscent of Belmont Terrace's homes. Additionally, Sylvan Park is home to a tight-knit community, where neighborhood gatherings and events are common occurrences. An array of local diners, cafes, and boutique stores ensures that residents have everything they need within arm's reach, emphasizing the community's emphasis on local support and connection.
Lastly, there's 12 South, an area that's undergone significant transformation over the years to become one of Nashville's most sought-after neighborhoods. Like Belmont Terrace Annex, 12 South presents a beautiful array of housing, from renovated early-20th-century homes to chic new apartments. The district is lined with coffeehouses, eateries, and specialty shops, with an ambiance that blends bohemian vibes with Southern hospitality. The emphasis on locally-made goods and the presence of numerous murals and art installations give 12 South an artisanal atmosphere, resonating with those who appreciate creativity and community.
Food Scene
Nashville's dining scene is a delectable blend of traditional Southern flavors and modern culinary innovations, and the areas surrounding Belmont Terrace Annex are no exception. When wandering nearby, one can't help but be enticed by the aromatic wafts emanating from a variety of eateries, each promising a unique gastronomic adventure.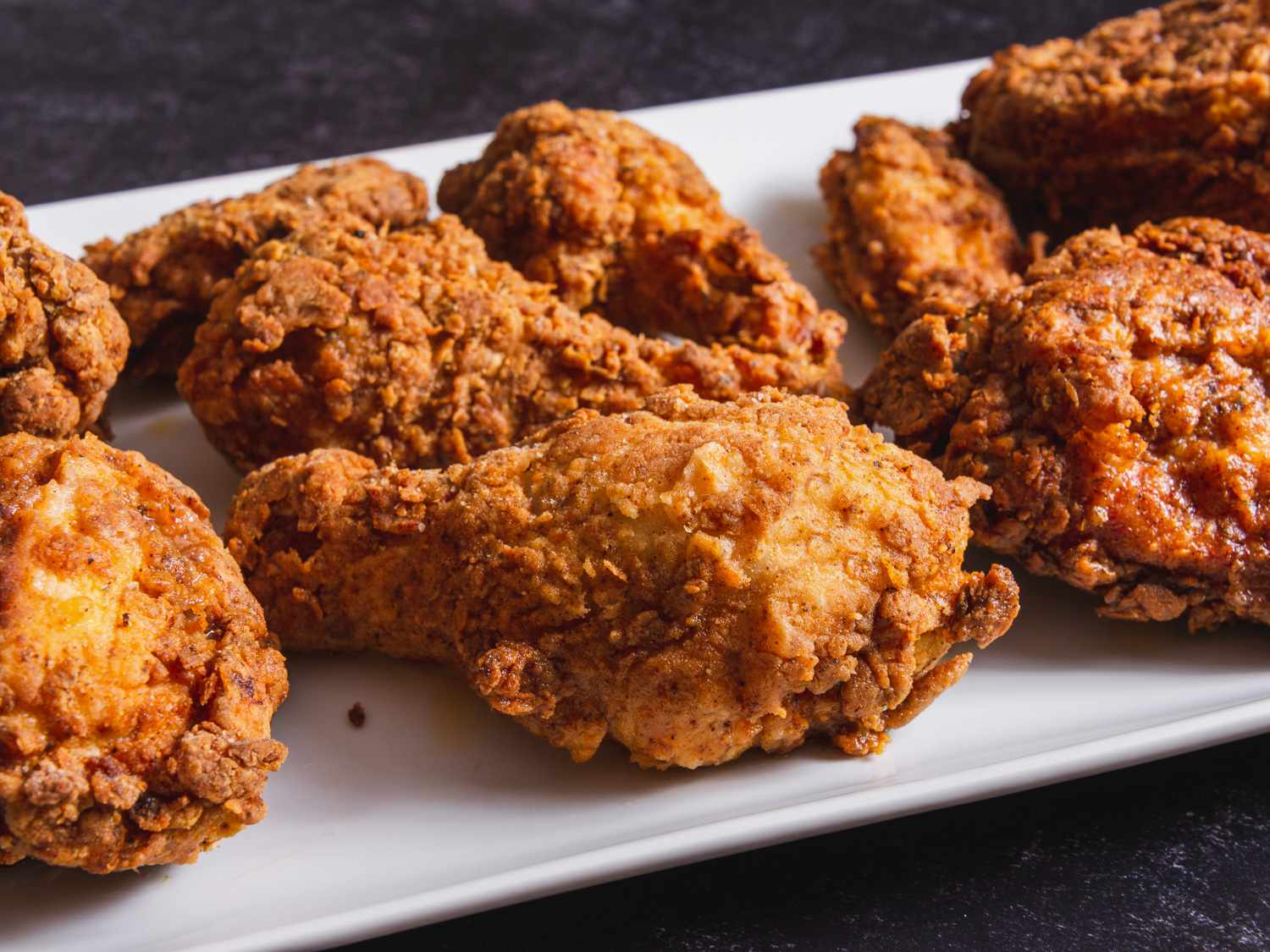 Just a stone's throw away from Belmont Terrace Annex, you'll find cozy bistros that offer a fusion of Southern classics with international flavors. Imagine savoring a plate of shrimp and grits that's been given a zesty twist with hints of Thai spices, or sinking your teeth into a buttermilk biscuit that cradles a delicious filling reminiscent of a Mediterranean feast. These establishments pride themselves on surprising and delighting their patrons with unexpected pairings, making every meal an experience in itself.
If you're in the mood for something more upscale, there are several fine-dining options that beckon. With interiors that boast of elegance and sophistication, these restaurants offer meticulously crafted dishes, where every ingredient is handpicked and every plating is a work of art. Paired with wines from across the globe and served with impeccable grace, dining here is not just a meal, but a memory in the making.
Of course, for those days when comfort food calls, there are numerous diners and cafes that serve hearty portions of Nashville's best-loved dishes. Be it fried chicken that's golden and crispy on the outside and tender and juicy within, or a bowl of rich and creamy mac 'n' cheese, these eateries remind you of the warmth of home-cooked meals. And if you're looking to start your day with a hearty breakfast, the pancake houses and brunch spots nearby are bound to leave you spoilt for choice, from fluffy pancakes drizzled with maple syrup to savory omelets filled with fresh vegetables and cheeses.
For lovers of global cuisine, the proximity of Belmont Terrace Annex to a diverse array of restaurants is a dream come true. From sushi bars with the freshest catches to Italian trattorias that transport you straight to the heart of Tuscany, there's a world of flavors waiting to be explored. Each establishment, whether it's a family-run eatery or a chic urban cafe, carries with it stories and traditions from far and wide, inviting diners to embark on a culinary journey like no other.
Entertainment
Ah, the energy and vibe of Nashville! Especially around Belmont Terrace Annex, there's never a shortage of things to do when it comes to entertainment and sports. This region, known as the heartland of music, pulsates with rhythms and melodies, and its proximity to Belmont Terrace Annex means residents are often just moments away from a live performance. Whether it's an intimate acoustic set at a nearby café, a spirited country gig, or an evening of blues and jazz, music lovers are constantly treated to a feast for the ears.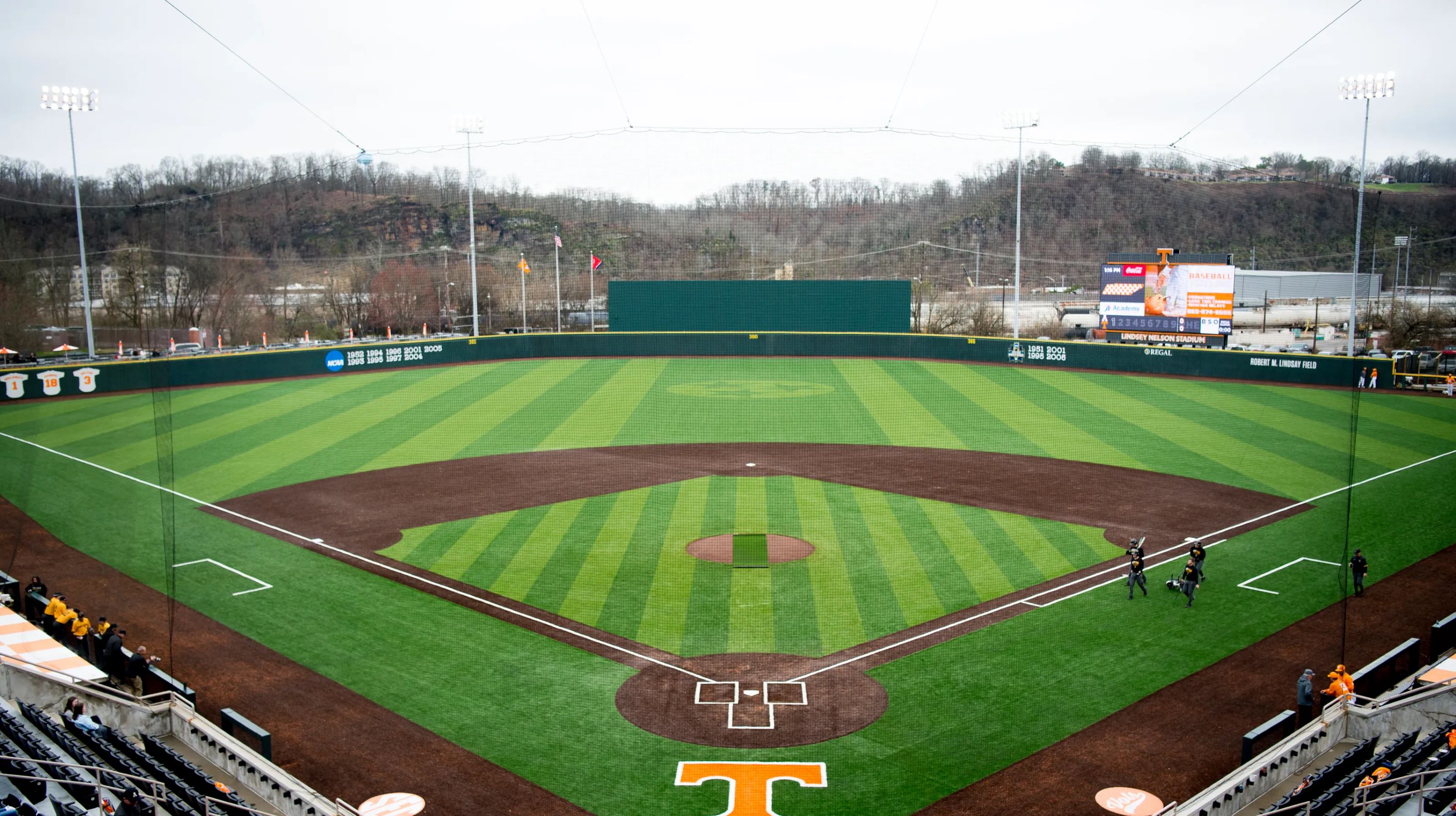 Speaking of live performances, Nashville's theater scene is also something to rave about. Close to Belmont Terrace Annex, there are theaters that regularly host a mix of classic plays, contemporary dramas, and vibrant musicals. For those inclined towards the silver screen, the local cinemas, some of which are housed in beautifully restored buildings, showcase a mix of blockbuster hits, indie gems, and film festivals that celebrate both local and international talent.
Now, on the sporting front, the areas surrounding Belmont Terrace Annex are just as exciting. Football enthusiasts can often be found cheering for their favorite teams, clad in jerseys and painted faces, making game days a community event. Whether it's college football or the major leagues, the passion is palpable. Not to mention the basketball games and hockey matches that draw in crowds from all over the city. The arenas and stadiums near Belmont Terrace are modern marvels, ensuring that spectators enjoy not just the game, but the entire experience - from the food stalls to the halftime shows.
For those who prefer being active participants rather than spectators, there are also several recreational leagues and clubs close to Belmont Terrace Annex. From soccer to baseball, residents have ample opportunities to indulge in their favorite sports, fostering both fitness and community spirit. All in all, whether you're a sports fanatic, a theater lover, or a music enthusiast, the areas near Belmont Terrace Annex ensure that there's never a dull moment.
Health and Wellness
In the neighborhoods surrounding Belmont Terrace Annex in Nashville, the emphasis on health and wellness is evident in the multitude of offerings that cater to both the body and mind. As one navigates the streets, it's hard to miss the boutique fitness studios that offer a diverse range of workout regimes. From high-intensity interval training sessions that promise to get your heart racing, to calming yoga classes that focus on alignment and breath, residents have a plethora of options to choose from based on their fitness levels and preferences.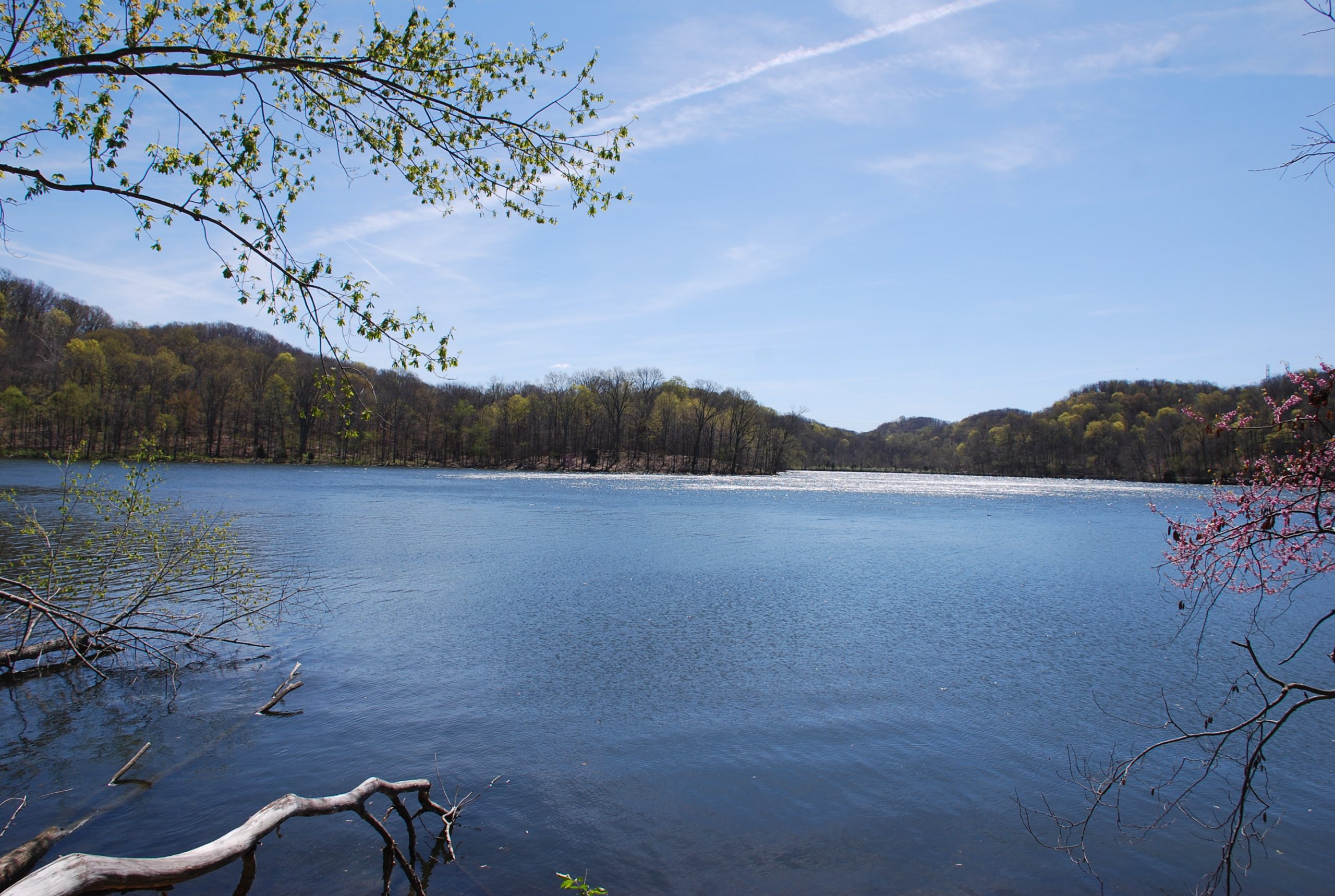 For those who prefer a more holistic approach, several wellness centers in the vicinity provide a tranquil oasis amidst the urban hustle. These centers often incorporate a blend of traditional practices and modern therapies. It's not uncommon to find a center offering acupuncture sessions, massage therapies, and mindfulness meditation classes all under one roof. Such spaces become sanctuaries for residents, places where they can detach, recalibrate, and rejuvenate.
Diet and nutrition play a pivotal role in maintaining a balanced lifestyle, and Belmont Terrace Annex doesn't disappoint in this realm either. Health-conscious individuals can easily find a range of organic grocery stores and farmers' markets that pride themselves on offering fresh, locally-sourced produce. These establishments often become more than just places to shop; they transform into hubs of education where shoppers can learn about the benefits of various foods, pick up new recipes, or even attend workshops on sustainable living.
Additionally, the rise of health-focused cafes and juice bars near Belmont Terrace Annex is hard to overlook. Whether one is craving a nutrient-packed smoothie, a hearty salad, or a vegan treat, these eateries ensure that wholesome food can be both delicious and accessible. Many of these places emphasize sustainability, opting for eco-friendly packaging and practices that resonate with the health-conscious and environmentally-aware residents.
Lastly, the abundance of parks and green spaces in and around Belmont Terrace Annex provides an open invitation to reconnect with nature. Be it a morning jog, an evening stroll, or a weekend hike, these verdant oases offer a respite from screen time and indoor living, nudging residents to breathe in fresh air and soak up some sunshine. They serve as reminders that sometimes, the simplest activities can be the most beneficial for our well-being.
Outdoor Lifestyle
Nestled in the vibrant heart of Nashville, the Belmont Terrace Annex area is truly a haven for those who cherish the outdoors. The green spaces and parks in and around this neighborhood are lush, offering a refreshing contrast to the urban surroundings.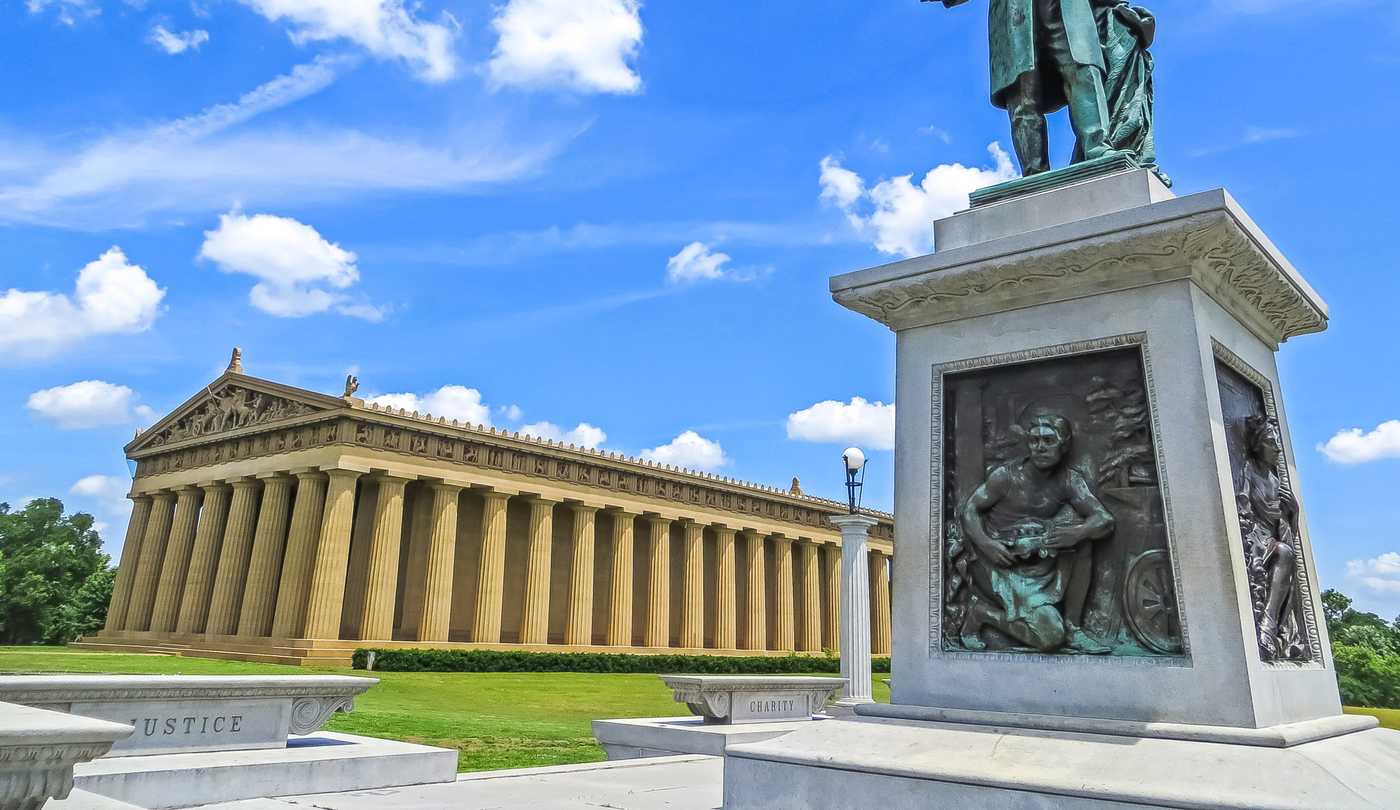 Centennial Park, not far from Belmont Terrace Annex, is one of Nashville's crown jewels. With its expansive green fields, serene lake, and the iconic Parthenon replica, it's an ideal spot for picnics, leisurely strolls, or even a quiet afternoon with a book. The park also serves as a cultural hub, hosting various music events, arts and crafts fairs, and even Shakespeare in the Park during the warmer months. It's a living testament to how nature and culture can harmoniously coexist.
Beyond traditional parks, the vicinity around Belmont Terrace Annex boasts some beautiful walking and biking trails. These pathways meander through scenic spots, occasionally revealing breathtaking views of the cityscape or guiding one towards quieter, wooded areas. They're perfect for those early morning runs, sunset bike rides, or even bird-watching excursions.
For the water enthusiasts, the nearby Cumberland River provides an array of aquatic activities. Kayaking or paddle-boarding on the river on a sunny day offers not just exercise, but also a unique perspective of the city's skyline. The calm waters and the gentle hum of the city in the background create a mesmerizing experience.
Moreover, the community gardens and green initiatives near Belmont Terrace Annex are noteworthy. These spaces not only promote sustainable living but also provide residents with the opportunity to cultivate their own little patches of green, grow organic produce, and connect with neighbors over shared gardening tips and experiences.
With such diverse options, it's clear that the areas around Belmont Terrace Annex cater to a broad spectrum of outdoor enthusiasts. Whether you're a fitness fanatic, a nature lover, or someone who simply enjoys soaking in the sun, the neighborhood ensures that you're always just a few steps away from your next outdoor adventure.
Education
Living in Belmont Terrace Annex, Nashville, presents residents with a rich tapestry of educational opportunities, both within the public and private sectors. It's no secret that Nashville places a strong emphasis on fostering academic growth, and this is clearly evident in the quality of schools and educational establishments near Belmont Terrace Annex.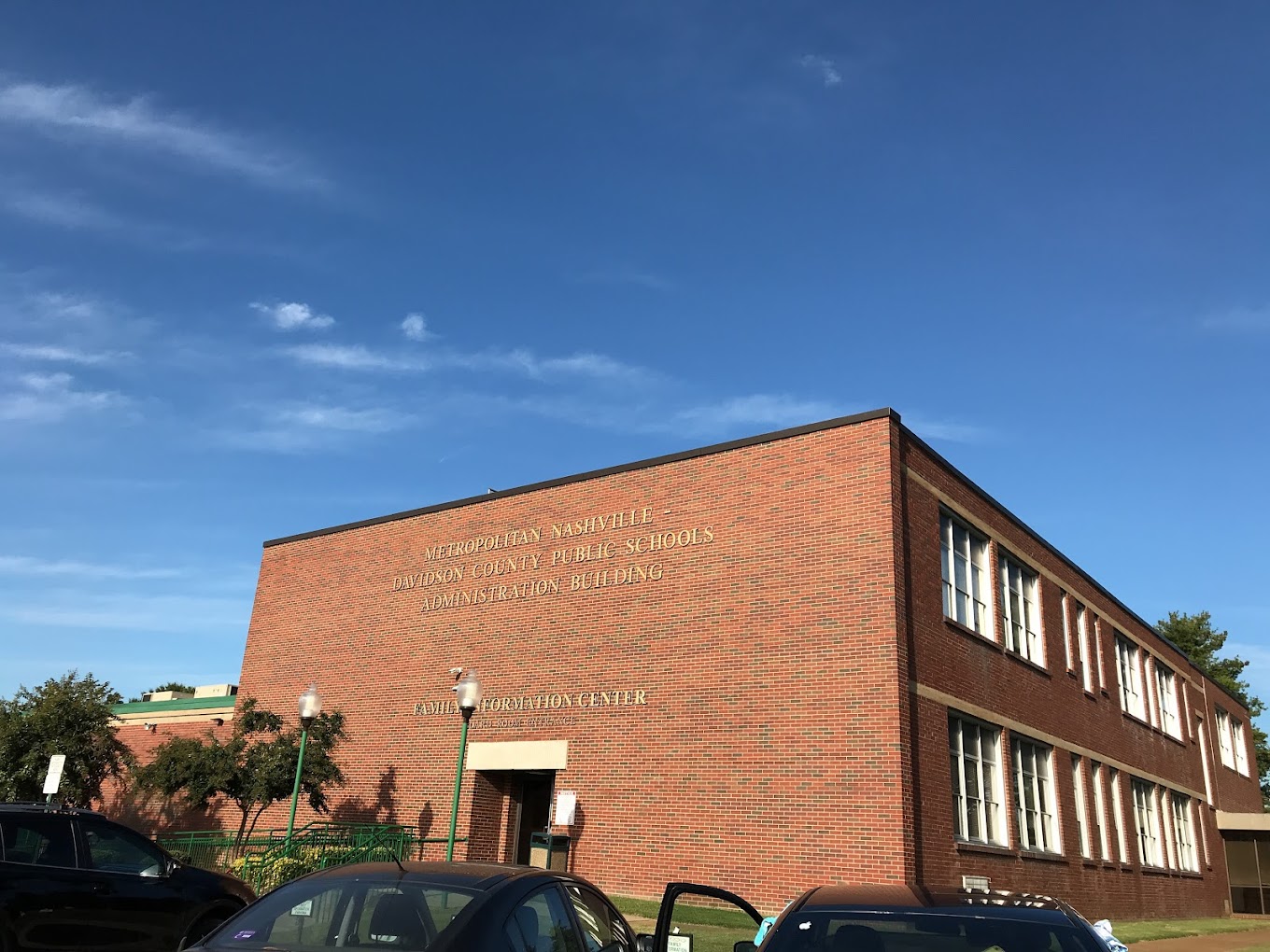 Public schools in the vicinity are part of the Metropolitan Nashville Public Schools system, known for its commitment to innovation and excellence. Several of these institutions boast accolades in academics, arts, and sports, reflecting the district's balanced approach to holistic education. The schools regularly engage with the community, inviting parents and guardians to be active participants in their child's educational journey. With various programs tailored to different learning styles and needs, these public schools ensure that every student has the tools and support to thrive.
On the other hand, for those considering private education, Belmont Terrace Annex's proximity to some of Nashville's renowned private institutions is certainly a boon. These schools, each with its distinct ethos and teaching philosophy, offer a more personalized learning environment. Often smaller in size, they can afford to focus on individual student growth, and many specialize in particular areas, be it arts, sciences, or languages. Their campuses often exude a blend of historic charm and state-of-the-art facilities, reflecting their reverence for tradition while embracing modern educational methodologies.
Furthermore, Belmont Terrace Annex benefits from being close to several higher education institutions, making it a desirable location for families with college-bound students. The famed Vanderbilt University, Belmont University, and Lipscomb University, among others, are just a short drive away. These institutions not only provide world-class education but also enrich the community with their cultural events, research initiatives, and public lectures.
All in all, the education landscape around Belmont Terrace Annex is diverse and robust, ensuring that families have ample choices to find the perfect fit for their children's academic journey. Whether one opts for public or private, the emphasis on nurturing inquisitive minds and responsible citizens remains unwavering.
Shopping and Retail
Belmont Terrace Annex in Nashville is perfectly poised amidst a delightful assortment of shopping and retail outlets that cater to every whim and fancy. One can't help but admire the eclectic blend of stores that seem to seamlessly marry Nashville's rich history with its pulsating modernity.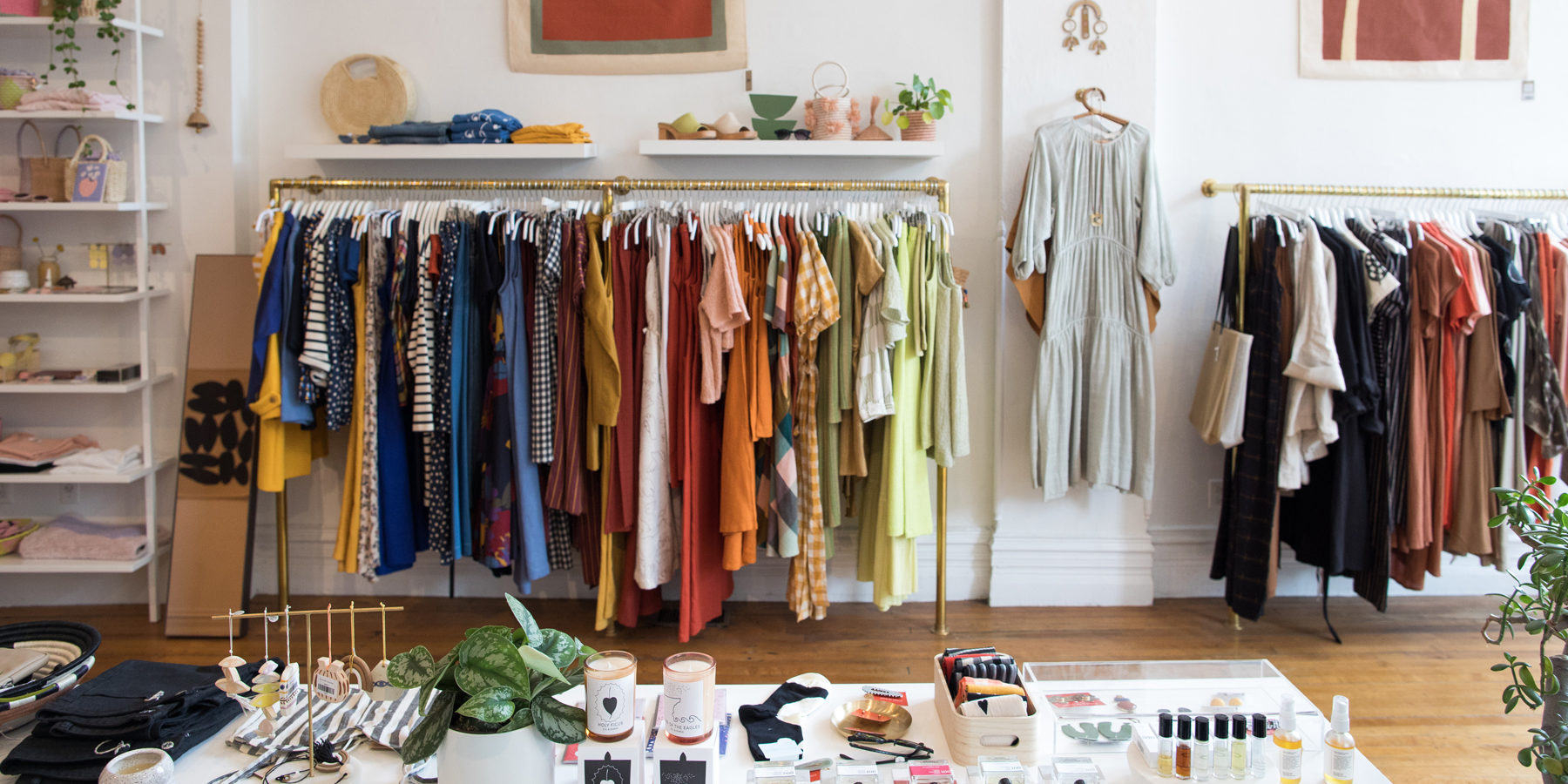 Just around the corner, there's an array of boutique stores that exude charm and elegance. These establishments are treasure troves, boasting everything from handcrafted jewelry, unique fashion pieces, to artisanal home decor. Shopping here feels like a journey of discovery, as every item tells a story and every store owner has an anecdote to share. It's not just about purchasing; it's about experiencing the heart and soul behind each product.
For those who lean towards more contemporary shopping experiences, there are several modern retail hubs close to Belmont Terrace Annex. These malls and shopping centers house an array of well-known brands, ensuring that residents have access to the latest trends and products. Whether it's a day of retail therapy with friends or a quick dash to pick up essentials, these hubs are equipped to cater to every need.
Nashville, known for its rich musical heritage, also ensures that music lovers around Belmont Terrace Annex are in for a treat. There are several record stores and musical instrument shops in the vicinity, each echoing with melodies of the past and present. Whether you're an aspiring musician looking for that perfect guitar or a vinyl collector hunting for a rare find, these stores promise an immersive experience.
And let's not forget the local markets! Periodically, areas around Belmont Terrace Annex come alive with farmer's markets and pop-up stalls. These are places where one can find fresh produce, artisanal cheeses, hand-poured candles, and an array of handcrafted goods. Shopping at these markets feels like a celebration of the community's talent and produce, making it a must-visit for residents and visitors alike.
All in all, the shopping and retail landscape around Belmont Terrace Annex offers a delightful mix of the old and the new, ensuring that every shopping spree is tinged with a touch of nostalgia and a dash of modern flair.
Business and Economy
Nashville, with Belmont Terrace Annex nestled comfortably within its vibrant bounds, isn't just the country music capital of the world; it's a pulsating economic hub. The local economy thrives on a diversified mixture of businesses and industries that beautifully intertwine with the city's cultural fabric.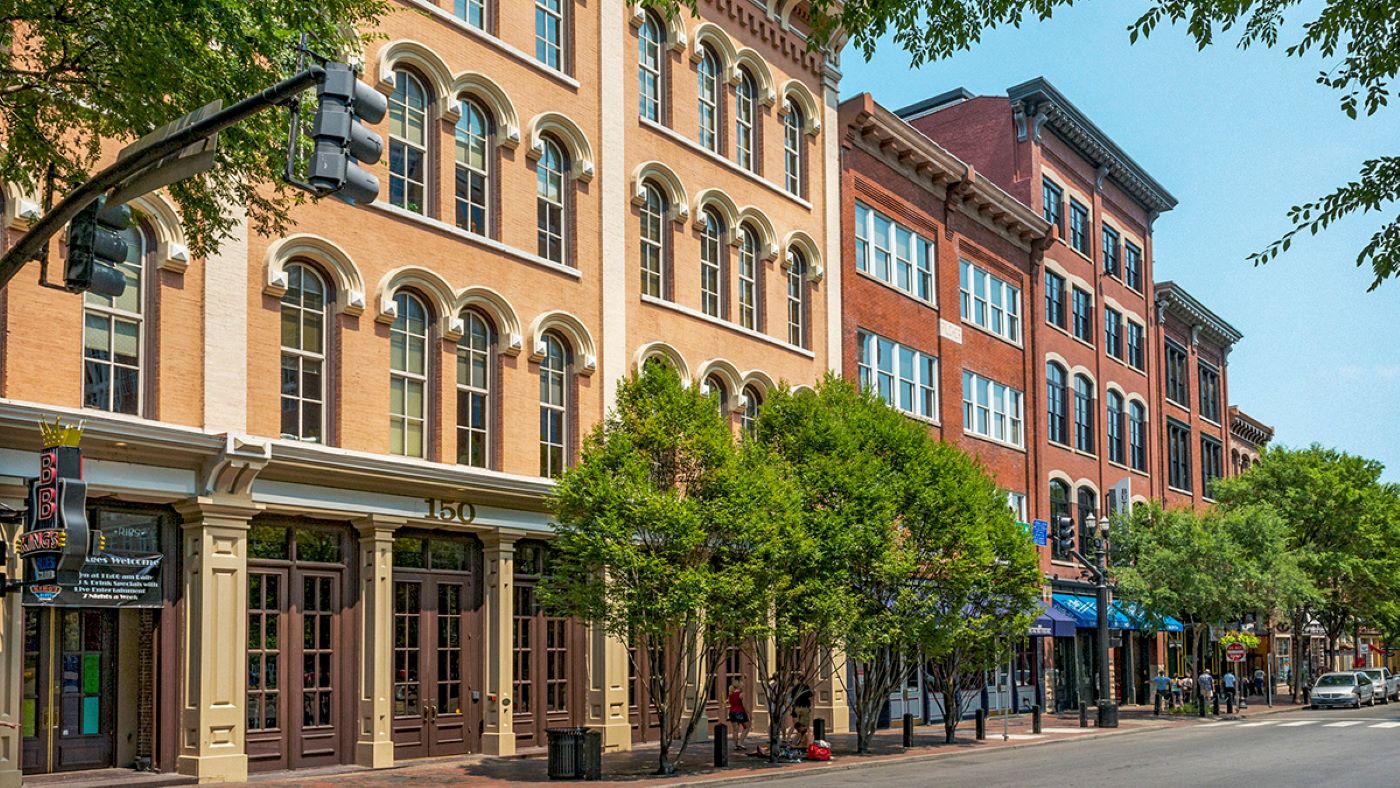 Foremost, music undeniably runs through Nashville's veins. Beyond the spotlight of glitzy stages and grand concerts, the music industry here is a colossal economic engine. Around Belmont Terrace Annex and its neighboring areas, recording studios, music labels, and talent agencies proliferate. They're not just creating chart-topping hits; they're also providing stable employment to thousands, from sound engineers to marketing professionals.
Healthcare is another dominant player in the region's economy. Nashville is home to a dense cluster of hospitals, medical research institutions, and healthcare companies. Close to Belmont Terrace Annex, these establishments not only provide top-notch medical services but also drive significant employment and innovation. Many renowned healthcare corporations have their headquarters or significant operations in the vicinity, contributing extensively to the local job market and advancements in medical technologies.
Education, given the proximity to esteemed institutions like Vanderbilt University and Belmont University, is also a formidable economic pillar. These institutions, along with other schools and colleges in the area, not only nurture minds but also significantly contribute to local businesses, from bookstores to cafes, and generate substantial employment opportunities.
Nashville's hospitality and tourism sector, too, cannot be overlooked. The city's allure, from its rich musical history to its southern charm, draws tourists in droves. The areas around Belmont Terrace Annex benefit from this influx. Hotels, restaurants, tour operators, and souvenir shops are ubiquitous, each weaving its own narrative into Nashville's broader story.
In recent years, there's been a noticeable uptick in tech startups and creative agencies making Nashville, and areas close to Belmont Terrace Annex, their home. Lured by the city's dynamic energy, these businesses bring with them innovation, fresh perspectives, and a modern zest.
Collectively, these industries and businesses, in and around Belmont Terrace Annex, create a harmonious symphony that drives Nashville's economic rhythm, ensuring that the city isn't just known for its melodies but also its robust economic narrative.
Hotels and Lodging
Belmont Terrace Annex, given its prime location in Nashville, has quite the array of accommodations for travelers, each with its own distinct flavor and charm. Whether you're a solo traveler in search of a cozy nook, a family looking for spacious suites, or a couple on a romantic getaway, the neighborhood has got you covered.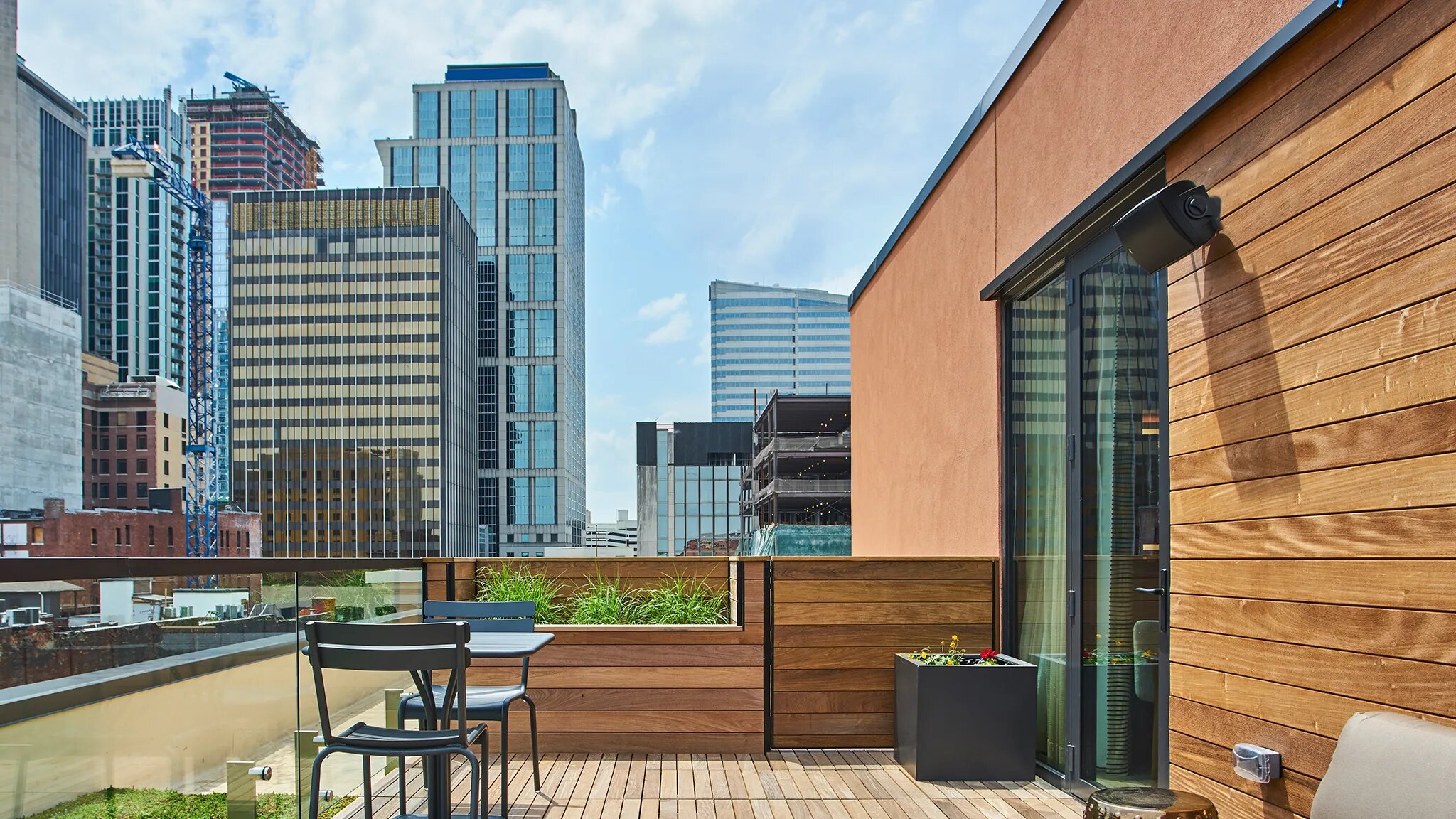 Nashville, fondly termed 'Music City', has a plethora of high-end hotels close to Belmont Terrace Annex. These establishments seamlessly blend luxury with Southern hospitality. Spacious rooms with modern amenities, rooftop bars with panoramic views of the city, and often live music in the lobby – they offer a complete Nashville experience. And if you're lucky, you might even spot a famous musician or two during your stay.
But if you're seeking a more intimate experience, the bed and breakfast options around Belmont Terrace Annex can't be missed. These charming establishments, often set in historic homes, exude warmth and character. Each room is typically distinct, decorated with antiques or personal touches that tell a unique story. Mornings here start with homemade breakfasts – think fluffy pancakes, fresh fruit compotes, and the rich aroma of brewed coffee. The hosts often have a wealth of local knowledge, eager to share their favorite spots and hidden gems in the city.
For the modern traveler who desires a blend of privacy and community, boutique hotels and guesthouses are becoming increasingly popular around Belmont Terrace Annex. They often have a more contemporary design, with chic lounges and social spaces where guests can mingle, work, or relax. These spaces cater to digital nomads, families, and younger travelers, ensuring they're always connected, both online and offline.
Additionally, the rise of vacation rental platforms has given tourists an array of choices when it comes to lodging. From swanky downtown apartments to quaint suburban homes, visitors can now truly 'live' in Nashville, even if it's just for a few days.
In essence, the lodging options near Belmont Terrace Annex are as diverse and harmonious as Nashville's own musical legacy. Each place offers its own rendition of the city's tune, ensuring that every traveler finds their perfect pitch.
Travel and Transportation
Belmont Terrace Annex's strategic location in Nashville ensures that residents and visitors are well-connected, not just within the city, but also to destinations beyond.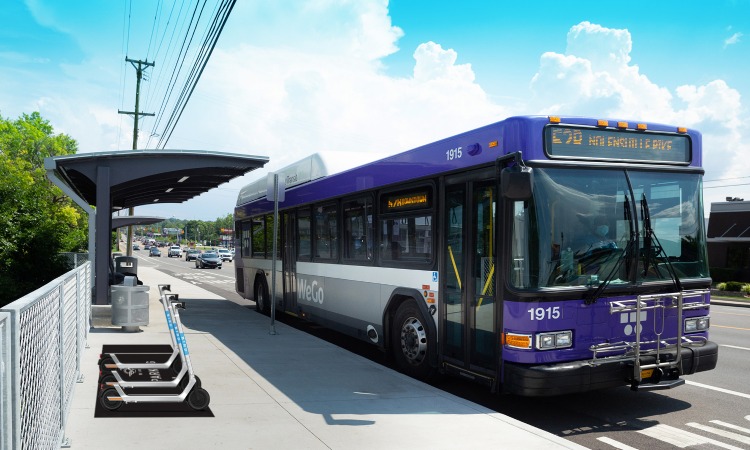 One of the most significant conveniences for those in Belmont Terrace Annex is its proximity to Nashville International Airport (BNA). Just a short drive away, BNA serves as the city's primary gateway to the world. Whether you're planning a business trip, a vacation, or expecting guests from out of town, the airport's closeness is undeniably a boon. Moreover, with its assortment of domestic and international flights, it's no wonder that BNA is often the first choice for those in and around Belmont Terrace Annex.
Within the city, public transportation offers a reliable way to navigate Nashville's vibrant streets. The Metropolitan Transit Authority (MTA) provides an extensive network of bus routes, ensuring that most neighborhoods, including Belmont Terrace Annex, are well-serviced. The buses are modern and efficient, often fitted with amenities like free Wi-Fi, making daily commutes or casual city explorations quite pleasant. The bus stops and shelters are typically well-marked, and with user-friendly apps and online resources, figuring out routes and schedules has become a breeze.
For those looking to avoid road traffic or seeking a more scenic route, the Music City Star commuter rail is worth noting. Though it might require a short drive or bus ride from Belmont Terrace Annex to one of its stations, it offers a quick and picturesque journey to various parts of the city and neighboring towns.
Additionally, Nashville has seen a rise in shared mobility options in recent years. Bike-sharing stations, scooter rentals, and rideshare services are commonly spotted around Belmont Terrace Annex, perfect for short trips or last-mile connections.
In essence, whether by air or on the ground, Belmont Terrace Annex's connectivity ensures that the world is just a hop, skip, or a train ride away. It's this ease of movement that adds another layer to the neighborhood's appeal, making it both a local and global hub.