Belmont, Nashville, TN Homes for Sale
Belmont, Nashville, TN Homes for Sale
September 27, 2023
$1,062,500
Med. List Price
Belmont Homes
The homes in Belmont, Nashville, TN, exhibit a unique blend of historic charm and contemporary elegance. Nestled in a neighborhood with deep-rooted Southern history, many of these residences are historic houses that have been meticulously preserved or thoughtfully renovated to retain their original architectural features. From grand Victorian mansions with wrap-around porches to classic brick bungalows, the architectural diversity of Belmont offers a visual treat to its residents and visitors alike. These homes often feature intricate woodwork, stained glass windows, and spacious interiors that reflect the opulence of bygone eras.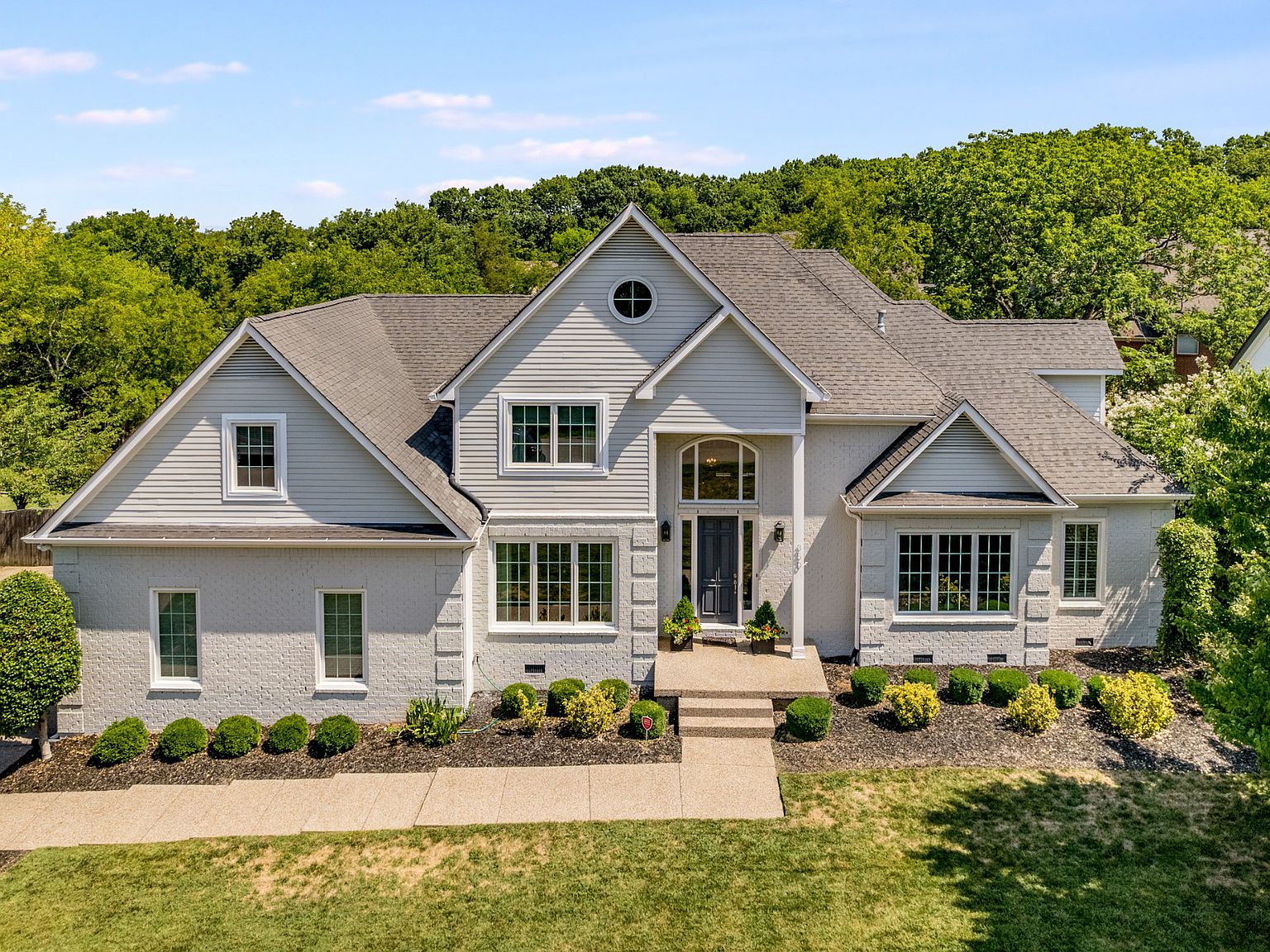 Beyond the individual characteristics of the homes themselves, the streets of Belmont are adorned with mature trees that provide a lush canopy, creating a serene and picturesque environment for daily strolls or leisurely evening walks. These tree-lined streets serve as a testament to the neighborhood's longstanding commitment to preserving its natural beauty. The verdant ambiance is complemented by well-maintained gardens that residents take pride in, adding to the community's allure.
The surrounding community of Belmont is as vibrant and diverse as the homes themselves. Known for its rich cultural tapestry, the area is home to the famous Belmont University, lending an academic vibrancy to the neighborhood. This influence of the educational institution ensures a dynamic mix of students, professionals, and families coexisting harmoniously. Moreover, this academic presence brings with it a range of cultural events, concerts, and art exhibits, ensuring there's always something happening in the vicinity.
Local businesses and eateries further enhance the Belmont experience. From quaint coffee shops and boutique stores to some of Nashville's finest dining establishments, residents never have to venture far to find what they need. These local establishments, often housed in renovated historic buildings, add a unique flavor to the community, making Belmont not just a residential area but a destination in its own right.
Furthermore, the community spirit in Belmont is palpable. The neighborhood boasts a tight-knit community where neighbors not only know each other but also actively participate in local events, block parties, and volunteer activities. This strong sense of community, combined with the area's rich history, architectural beauty, and cultural offerings, makes Belmont one of Nashville's most cherished neighborhoods.
Similar Communities
Just a stone's throw away from Belmont, Nashville, TN, the neighborhood of 12 South stands as a shining example of a community that mirrors Belmont's price point, construction style, and lifestyle. Like Belmont, 12 South is home to a multitude of historic properties that exude a mix of traditional Southern charm and modern finesse. The renovated bungalows and charming row houses of 12 South are often reminiscent of the architectural styles found in Belmont. Their expansive front porches and intricate detailing reflect a similar sense of pride in preservation.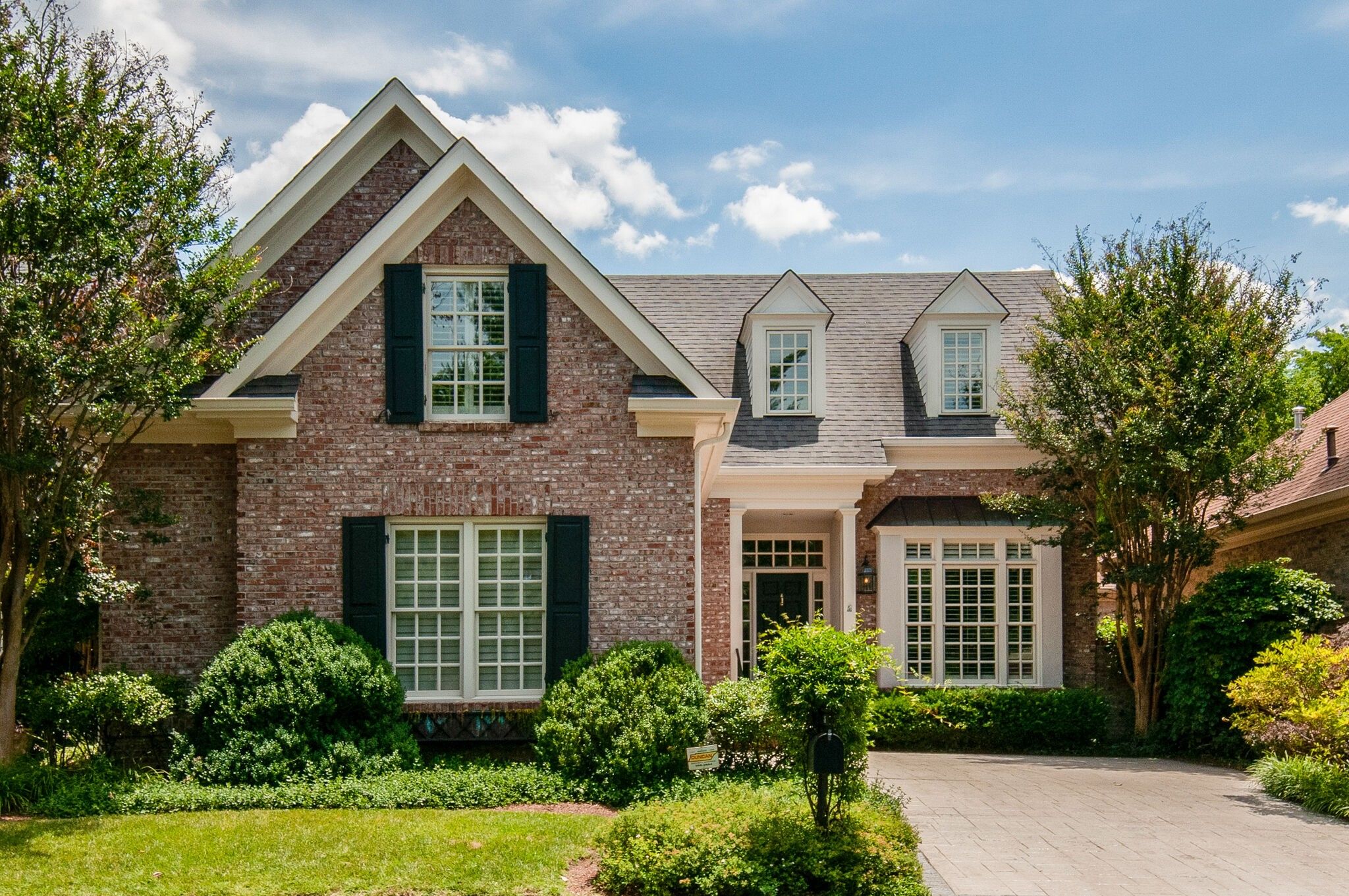 In another adjacent neighborhood, Hillsboro Village, there's a striking resemblance in terms of housing style and price point. This compact urban area, nestled between Belmont and Vanderbilt University, is characterized by its early 20th-century homes. These structures, often built with brick or stone, stand as a testament to the architectural elegance of the past while offering the conveniences of modern living. Much like Belmont, Hillsboro Village manages to perfectly juxtapose the old with the new, creating a harmonious living experience.
Green Hills, though slightly more upscale in some parts, has pockets that align with Belmont's price point and lifestyle. It's a place where stately homes and upscale condos are intertwined with a landscape of boutique shopping centers and sophisticated eateries. The residential architecture, especially in areas closer to Belmont, showcases a blend of traditional Southern homes with the occasional contemporary dwelling, making it a fitting counterpart in terms of construction aesthetics.
Richland-West End is another neighborhood that shares the architectural splendor and price point typical of Belmont. It is replete with early 1900s homes, where Craftsman, Tudor, and Colonial Revival styles dominate. Much like Belmont, Richland-West End's streets are a panorama of mature trees, ornate facades, and meticulously manicured gardens. The lifestyle here is quiet yet enriched with a deep sense of community, reflecting a rhythm quite akin to that of Belmont.
The vibe in these neighboring communities is unmistakably similar to Belmont. Each offers a blend of historic charm, urban convenience, and a lively cultural scene. Residents, whether in Belmont, 12 South, Hillsboro Village, Green Hills, or Richland-West End, enjoy an environment that seamlessly melds the traditions of the past with the vibrant energy of the present. The communal events, local shops, and eateries in each of these neighborhoods add layers of depth to the shared lifestyle, ensuring that residents never feel far from the heart of Nashville's dynamic pulse.
Food Scene
Ah, the dining scene near Belmont, Nashville, TN! It's such a delightful blend of classic Southern hospitality and innovative culinary flair. One can't help but get excited at the thought of the myriad of flavors waiting to be explored in this food-loving neighborhood. For instance, when you stroll through the area, it's hard to resist the mouthwatering aroma emanating from local barbecue joints that have mastered the art of slow-cooked meats, dishing out some of the city's juiciest pulled pork and ribs.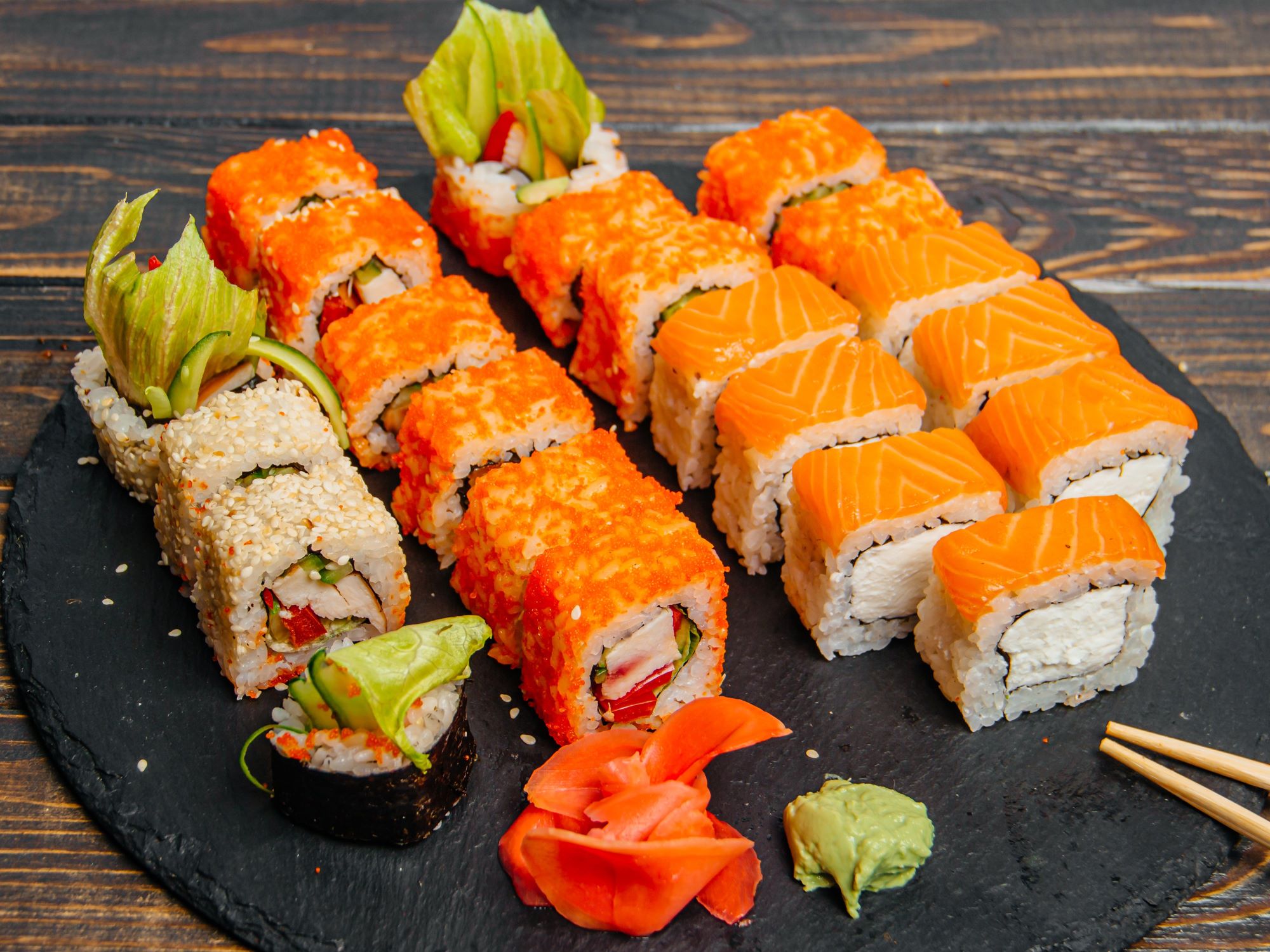 And then there's the charm of the quaint cafes and bistros scattered around. Perfect for those lazy Sunday brunches or afternoon coffee breaks. These establishments, often run by local families, serve up everything from fluffy pancakes drizzled with maple syrup to artisanal sandwiches loaded with fresh ingredients. It's this mix of hearty comfort food and gourmet treats that keeps the local crowd coming back for more.
Of course, for those seeking international flavors, Belmont's proximity does not disappoint. There are pockets of culinary diversity where you can savor authentic sushi rolls, indulge in spicy Thai curries, or delve into the rich textures and flavors of Mediterranean cuisine. It's like taking a gastronomic world tour without ever leaving the confines of Nashville.
If you're in the mood for a more upscale dining experience, there are a few gems that stand out. Eateries that have embraced the farm-to-table concept, ensuring that every dish is not only scrumptious but also prepared using the freshest of local produce. Here, the ambiance is a bit more refined, making it perfect for those special date nights or celebratory dinners.
And let's not forget the vibrant bar and pub scene near Belmont. Whether you're in the mood for a handcrafted cocktail, a locally brewed pint, or just a glass of fine wine, there are cozy nooks where you can relax, enjoy live music, and soak in the ambiance. All in all, the dining options near Belmont are a reflection of Nashville's broader culinary evolution, where tradition meets innovation in the most delicious ways possible.
Entertainment
Oh, when it comes to entertainment and sporting events near Belmont in Nashville, there's never a dull moment! Just a quick jaunt away, Music City's heart beats loudly, and Belmont's location ensures you're always close to the action. For music lovers, there's a plethora of live music venues ranging from intimate settings to grand stages, and while Belmont itself is a quieter residential haven, its neighbors are always buzzing with the sound of melodies. From the soulful tunes of blues to the rhythmic beats of country and rock, there's a genre for every musical palate.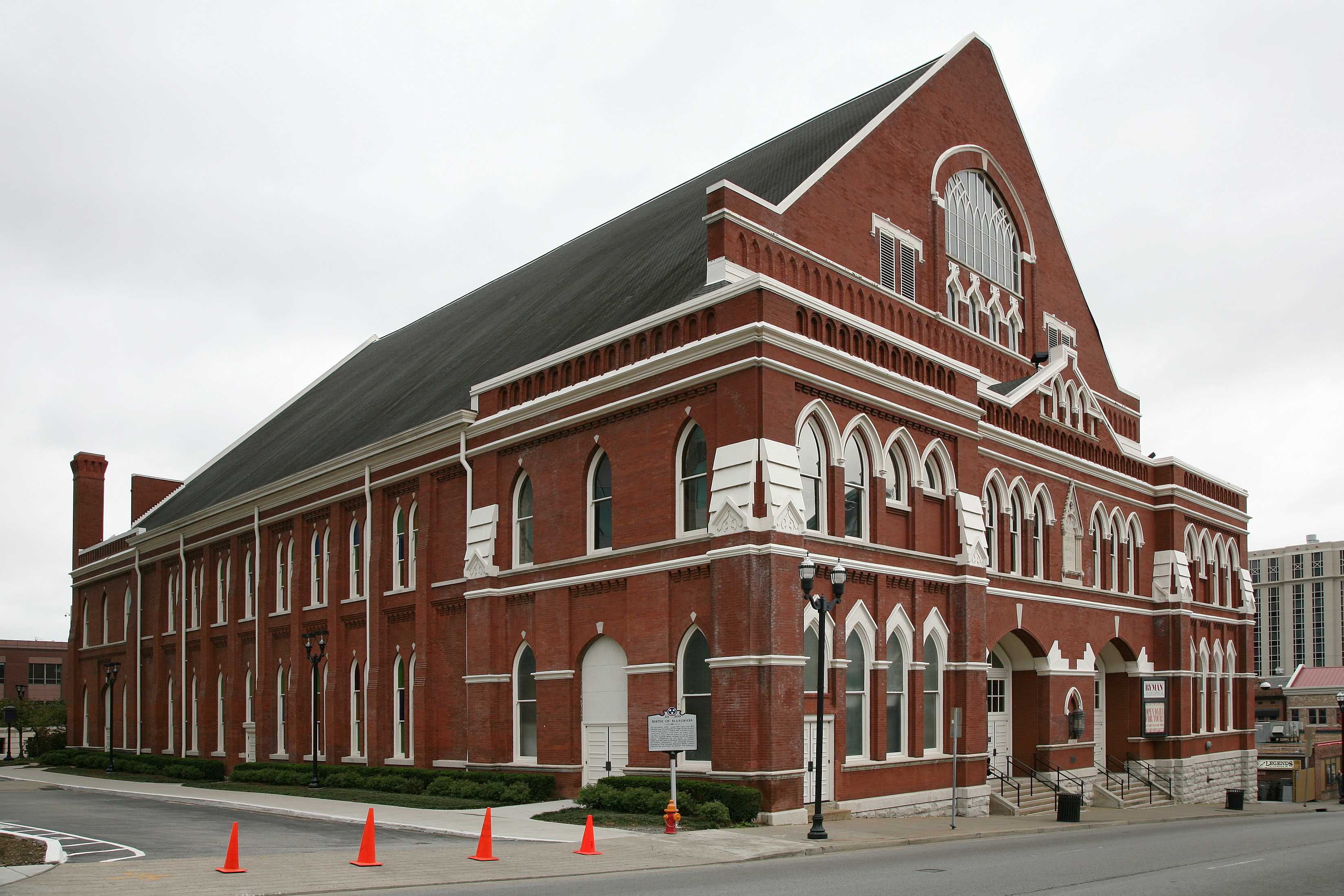 The famous Ryman Auditorium, often dubbed the "Mother Church of Country Music," is a must-visit. Its storied history and impeccable acoustics make it a favorite among both artists and fans. And if you're keen on catching a Broadway show or a play, the Tennessee Performing Arts Center offers a rich calendar of events that cater to theater enthusiasts. You never know, one day you might be grooving to a local band's performance, and the next, you're awed by a world-class theater production!
On the sporting front, the action is just as electrifying. While Belmont itself is more known for its academic and residential ambiance, nearby, you can feel the adrenaline rush of a thrilling hockey game featuring the Nashville Predators or enjoy a good old football game with the Tennessee Titans taking the field. The Bridgestone Arena, apart from hosting these heart-pounding matches, also doubles up as a venue for some of the biggest concerts and shows in the city.
For those more inclined towards baseball, the Nashville Sounds offer a delightful evening at the ballpark. Watching a game under the stars, with the energy of fans cheering on, brings its own kind of magic. And let's not forget the numerous festivals, art exhibitions, and pop-up events that regularly grace the city's landscape.
All in all, living near Belmont means you're not just surrounded by the serenity of tree-lined streets and historical homes, but you're also just a stone's throw away from the lively pulse of Nashville's entertainment and sporting universe. It's truly the best of both worlds!
Health and Wellness
When it comes to nurturing a healthy and balanced lifestyle, the area around Belmont in Nashville, TN has plenty to offer. Living in this area feels like you're always surrounded by opportunities to take care of both the body and soul.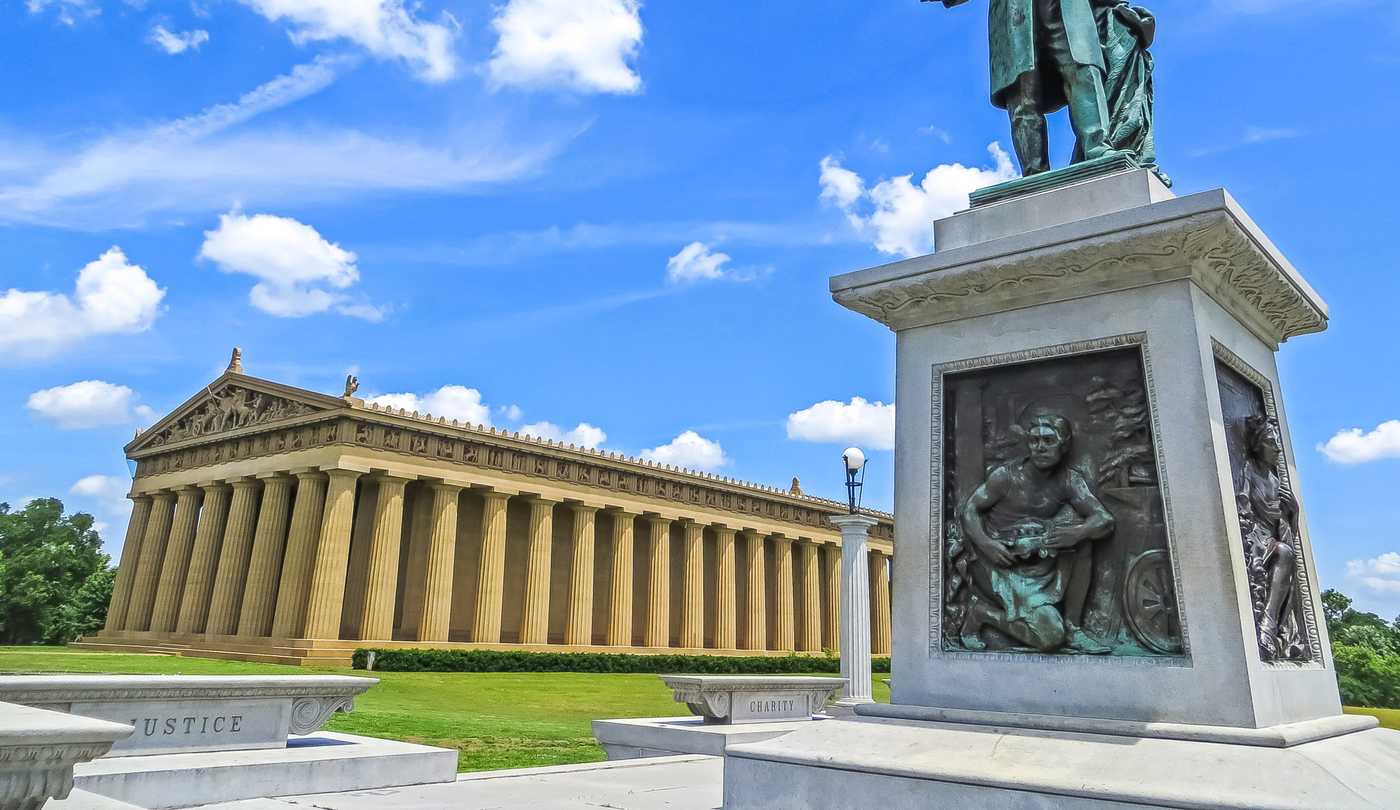 First off, there are the lush green spaces. Centennial Park, just a short distance away, is a favorite for many. Whether you're someone who loves jogging by the serene lake, practicing yoga amidst nature, or simply enjoying a leisurely walk, this park provides the perfect backdrop. Its expansive lawns and winding pathways are a haven for fitness enthusiasts, offering a peaceful environment to breathe in some fresh air and stay active.
Speaking of yoga, the Belmont vicinity boasts several top-notch studios. These sanctuaries, each with its unique approach, offer classes that range from calming Yin sessions to more vigorous Vinyasa flows. It's not just about the physical benefits, either. Many residents find solace in these studios, taking a moment to meditate, rejuvenate, and find inner peace.
For those who prefer a more structured workout, there are numerous fitness centers and gyms nearby. These facilities cater to diverse interests, from traditional weightlifting and cardio sessions to more specialized classes like spinning, Pilates, and even dance-based workouts. What's great is the sense of community these centers foster. It's not uncommon to see fitness enthusiasts bonding over shared goals, cheering each other on, and even forming lasting friendships.
But health and wellness aren't just about exercise. Belmont's surroundings are dotted with holistic health centers, offering services like acupuncture, massage therapy, and naturopathy. For many, these centers provide a holistic approach to wellness, addressing both physical ailments and promoting overall well-being.
And, of course, let's not forget about nutrition. The local farmers' markets are a real treat. Here, you can find fresh, organic produce, artisanal products, and even attend workshops on healthy cooking. Having access to such high-quality, fresh ingredients encourages home-cooked meals, making it easier for residents to make nutritious choices daily.
All in all, the Belmont area in Nashville is so much more than just its academic and historic charm. It's a community that truly embraces health and wellness, offering its residents a multitude of options to lead a wholesome, balanced life. Whether you're stretching out under a tree in the park, breaking a sweat at a nearby gym, or indulging in a therapeutic massage, wellness is always just around the corner.
Outdoor Lifestyle
Ah, the great outdoors near Belmont, Nashville, TN! It's like a green oasis right in the heart of the city. When the hustle and bustle get a bit overwhelming, the abundance of parks and outdoor spaces offers residents an instant escape, a chance to reconnect with nature, right at their doorstep.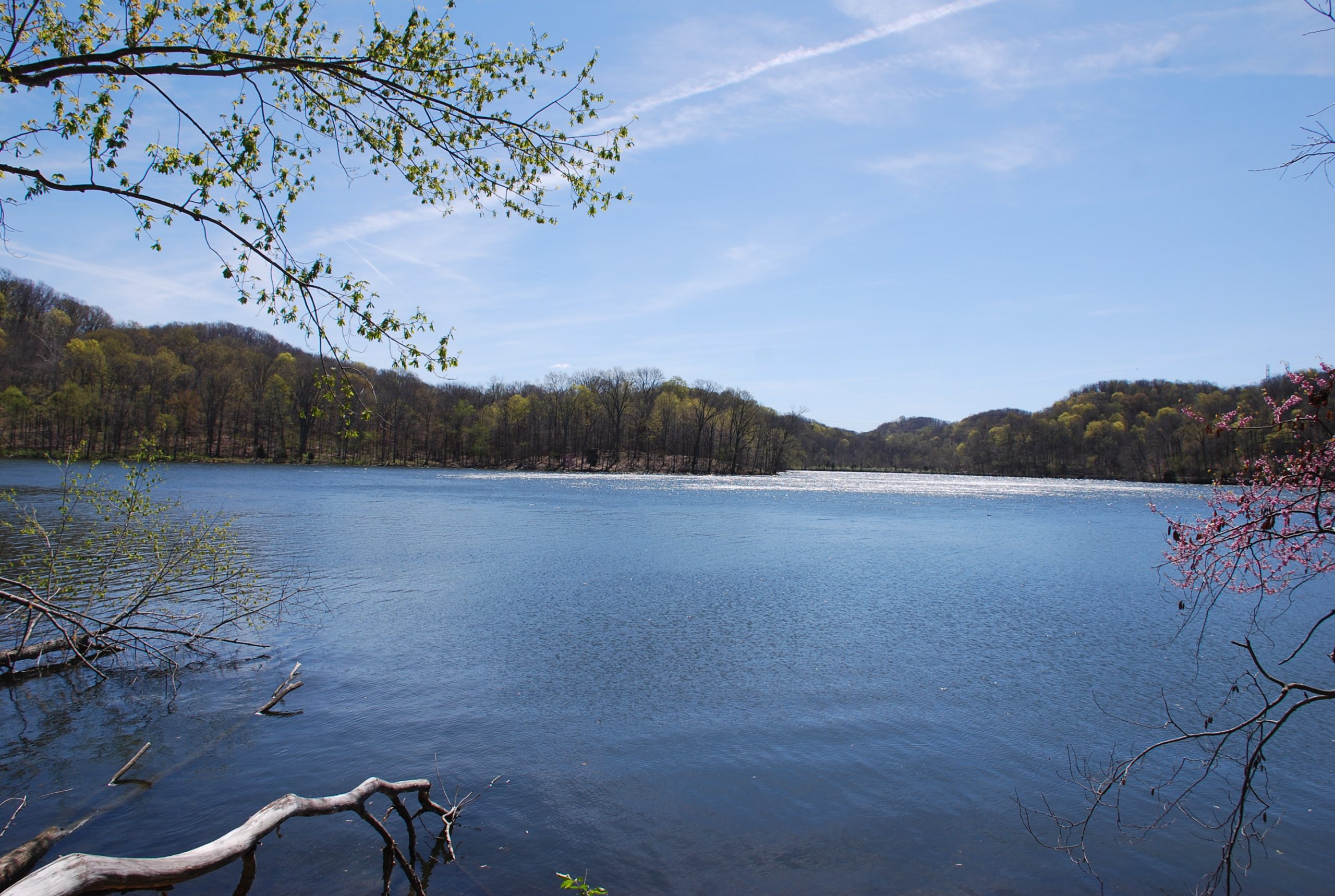 Centennial Park, as many locals would gush, is probably one of the most iconic spots around. This expansive green space, dotted with picturesque ponds and art installations, is more than just a park – it's Nashville's very own backyard. The centerpiece, a full-scale replica of the Parthenon, often steals the limelight, but it's the winding trails, the lush foliage, and the tranquil water features that truly make it a favorite among those looking for a dose of nature. Whether you're a jogger greeting the morning sun, a family on a lazy Sunday picnic, or a student from nearby Belmont University seeking a quiet spot to read, Centennial Park is a haven.
A stone's throw away is the Fannie Mae Dees Park, lovingly nicknamed 'Dragon Park' because of its magnificent mosaic dragon sculpture. Children adore this spot, not just for its imaginative play spaces, but also for the art and community spirit it embodies. It's common to see families spending entire afternoons here, playing, picnicking, and just soaking in the sun.
For those who love a mix of woodland and water, the nearby Radnor Lake State Park is a treat. A bit more secluded and wild, this natural area boasts pristine trails, a serene lake, and an abundance of wildlife. Birdwatchers, in particular, are in for a treat, as the park is home to a variety of feathered residents.
Of course, the outdoor lifestyle near Belmont isn't just about parks. The community is bicycle-friendly, encouraging residents to pedal their way around, whether for errands, leisure, or as a daily commute. Local biking trails and paths intertwine with the natural landscapes, making every ride a scenic adventure.
In essence, while Belmont might be right in the midst of Nashville's urban setting, the abundance of green spaces, parks, and nature trails make it feel like you're always just a step away from nature. It's this harmonious blend of city life and outdoor charm that makes the Belmont vicinity such a unique and cherished spot.
Education
The Belmont area in Nashville, TN, boasts a rich tapestry of educational options, a testament to the community's commitment to fostering lifelong learning. From early childhood education to higher academic pursuits, Belmont's residents are truly spoilt for choice.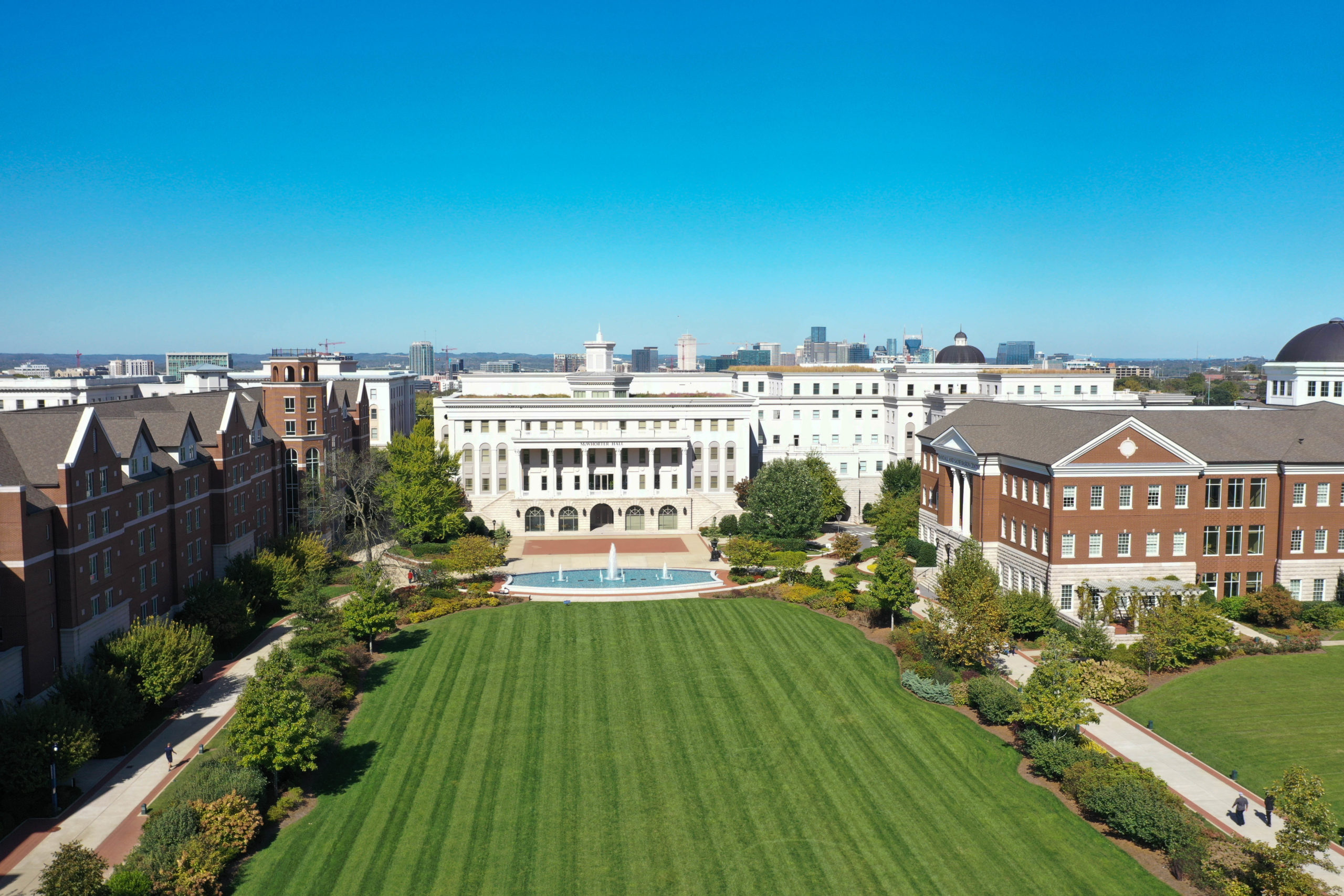 On the private education front, the neighborhood is home to several prestigious institutions that have long-standing traditions of academic excellence. These schools not only offer a rigorous curriculum but also emphasize holistic development, be it in the arts, sports, or community engagement. Small class sizes, personalized attention, and a strong focus on values and character development are some of the hallmarks of the private schools around Belmont. Additionally, many of these institutions embrace diverse teaching philosophies, catering to a range of learning styles and preferences.
Public education in and around Belmont is equally commendable. Nashville's public schools have made significant strides in recent years, with numerous initiatives aimed at enhancing student experience and outcomes. Belmont's proximity to some of the city's top-rated public schools means residents have access to quality education without venturing too far from home. These schools benefit from dedicated educators, advanced facilities, and a wide range of extracurricular programs. And it's heartening to see the community's involvement in these institutions, with parents, local businesses, and organizations often collaborating to support and enrich the educational environment.
Then, of course, there's Belmont University itself, a private Christian liberal arts institution that is a cornerstone of higher education in the area. With its picturesque campus, dynamic faculty, and a plethora of undergraduate and graduate programs, Belmont University is a beacon of academic excellence. Its influence on the neighborhood is palpable, not just as an educational institution, but as a hub for cultural and community events.
Moreover, Belmont's location in Nashville, often referred to as the 'Athens of the South' because of its plethora of higher education institutions, means residents are close to other renowned universities like Vanderbilt and Tennessee State University. The cross-cultural and academic exchanges that happen in this educational hotspot make the Belmont area a vibrant and intellectually stimulating place to live.
In a nutshell, whether you're a family seeking the best foundation for your young ones or a scholar looking to delve deeper into academia, the Belmont area in Nashville, TN, offers a diverse and enriching educational landscape.
Shopping and Retail
When you think of the Belmont area in Nashville, TN, its rich history and academic vibes might come to mind first. But, delve a bit deeper and you'll discover that it's also a delightful haven for shopping enthusiasts. From chic boutiques to eclectic thrift stores, Belmont and its surrounding neighborhoods offer a shopping experience that's as varied as it is enjoyable.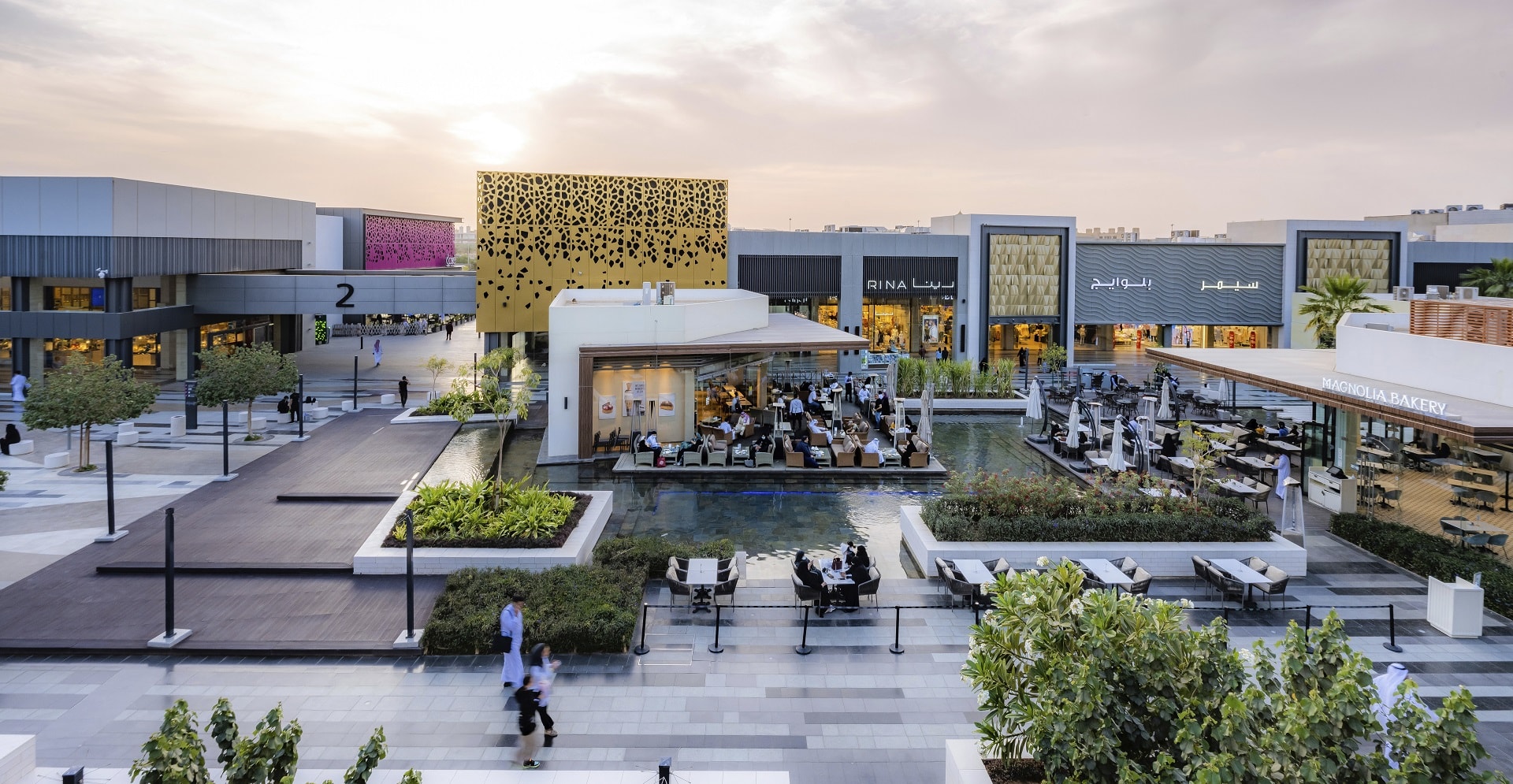 One of the standout features of the Belmont shopping scene is its array of independent boutiques. These quaint stores, often tucked away in charming historic buildings, are a treasure trove for those seeking unique fashion pieces, handcrafted jewelry, or even artisanal home decor. The owners, usually local Nashvillians, bring a personal touch to the shopping experience, often regaling customers with stories behind the items they sell. It's this intimate, personalized vibe that makes boutique shopping in Belmont so special.
But if vintage is more your style, then you're in luck. Belmont is dotted with thrift shops and second-hand stores where you can hunt for retro fashion finds, antique furniture, or quirky collectibles. Each visit feels like a new adventure, never knowing what gem you might stumble upon. And for the environmentally conscious shopper, these places offer a sustainable way to update one's wardrobe or home.
Of course, no shopping spree would be complete without a foray into the local bookstores. Given Belmont's academic backdrop, it's no surprise that the area boasts some stellar bookshops, each with its own character. Whether you're a student in search of academic material, a bibliophile looking for the latest bestseller, or someone seeking a rare edition, these stores have got you covered. Plus, there's always that comforting smell of books and the welcoming atmosphere, making it easy to spend hours browsing the shelves.
And let's not forget the smattering of specialty stores. From gourmet food shops offering the finest local produce to music stores echoing Nashville's rich musical heritage, Belmont's retail landscape caters to a myriad of interests and passions.
So, while Belmont might be best known for its academic institutions and historic charm, its shopping and retail offerings add another layer to the neighborhood's allure. Whether you're a discerning shopper with a keen eye for detail or someone simply looking to while away a Saturday afternoon, Belmont's retail scene has a little something for everyone.
Business and Economy
Nestled in the heart of Nashville, the Belmont area is surrounded by a lively blend of businesses and industries that drive Music City's vibrant economy. Delving into the core sectors, it's evident how this mosaic of businesses creates a unique economic backdrop for Belmont residents and beyond.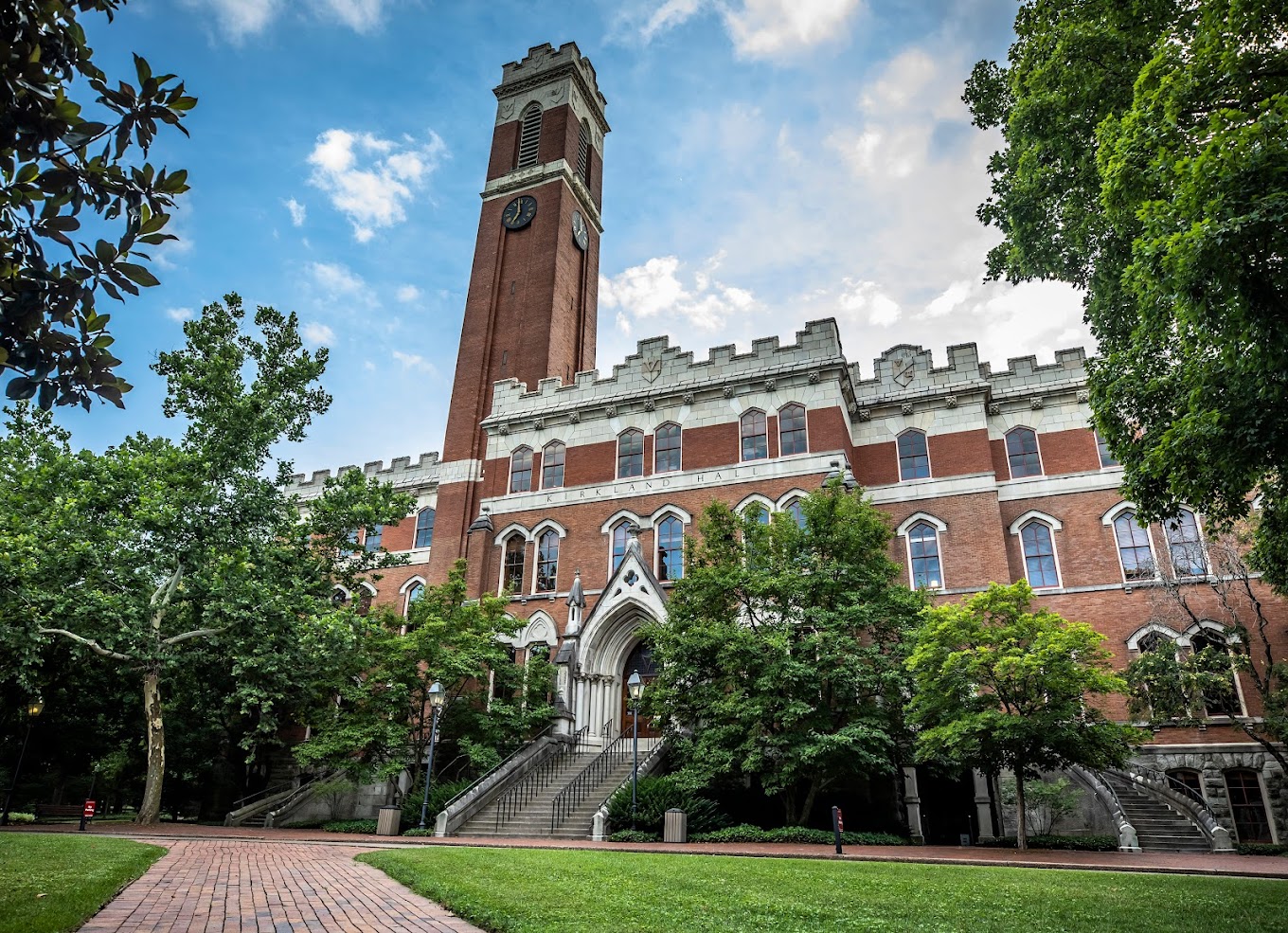 It's hard to talk about Nashville without mentioning its most iconic industry: music. The area around Belmont is replete with recording studios, record label offices, and talent management agencies. These hubs of creativity are where many chart-topping hits are birthed, and where budding artists find their footing in the industry. The ripple effect of the music sector extends to local businesses too — from instrument shops to venues that host live performances.
Healthcare is another powerhouse in the Nashville economy, and its influence is palpable around Belmont. The city is often dubbed the healthcare capital of the U.S., housing the headquarters of several major hospital chains, health tech startups, and research institutions. These entities not only offer a myriad of employment opportunities but also position Nashville, and by extension Belmont, at the forefront of medical advancements.
The education sector, anchored by institutions like Belmont University, Vanderbilt, and several other colleges, plays a pivotal role in the local economy. The influx of students every year means a boost for local businesses, from housing rentals to eateries and shops. The academic institutions themselves are significant employers, adding a robust educational flavor to the area's economic profile.
Tourism and hospitality also have a solid foothold in the vicinity of Belmont. With Nashville's rich history, musical heritage, and vibrant arts scene, the city attracts visitors from across the globe. This influx supports a slew of local businesses, from boutique hotels and bed-and-breakfast establishments to tours focused on music, history, and even culinary delights.
Finally, Nashville's burgeoning tech scene shouldn't be overlooked. Over recent years, the city has seen an uptick in tech startups and companies setting up shop, buoyed by a supportive local government and a growing pool of talent. Belmont's proximity to this tech evolution makes it an exciting place for innovation and collaboration.
In essence, the area around Belmont in Nashville, TN, stands at the crossroads of tradition and innovation. From the soulful strains of its music industry to the cutting-edge advances in healthcare and tech, the local economy is a symphony of diverse sectors working in harmony.
Hotels and Lodging
When it comes to hospitality near Belmont, Nashville, TN, there's a delightful mix of options that cater to all sorts of travelers, whether you're a touring musician, a family on vacation, or a couple on a romantic getaway. The offerings seamlessly blend the city's rich musical heritage, southern charm, and modern luxury.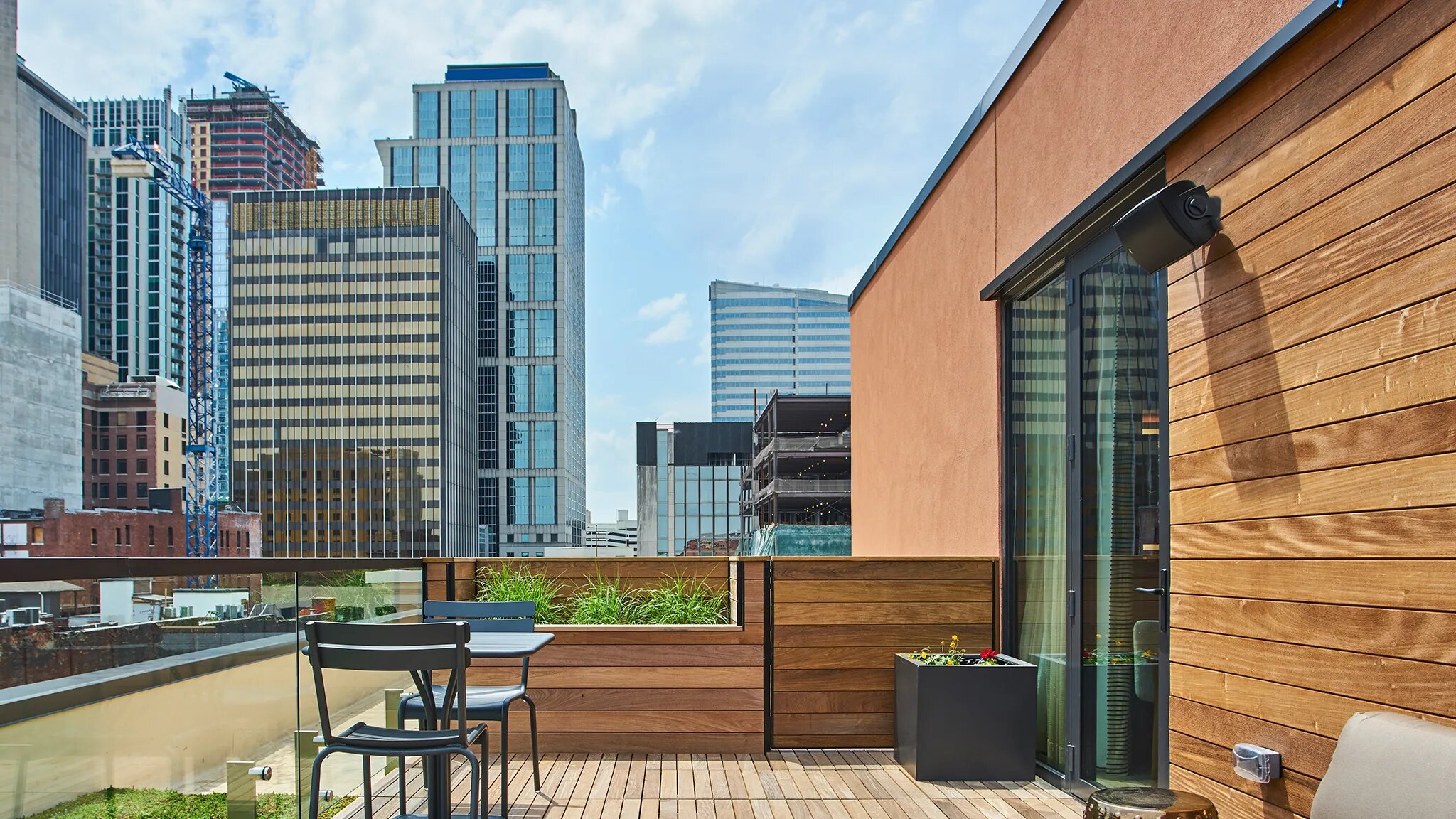 First and foremost, the boutique hotels in the vicinity truly offer a distinctive Nashville experience. These establishments, often housed in beautifully restored historic buildings, pay homage to the city's rich past while ensuring modern amenities for their guests. Their intimate size often allows for personalized service, ensuring each guest feels right at home. And many of these boutique hotels are known to host live music sessions, offering guests a taste of Nashville's famed musical vibe right in the comfort of their lodging.
But if you're looking for a more immersive and homely experience, then the bed and breakfasts near Belmont are the way to go. These establishments, often run by locals, exude warmth and personal touch. Waking up to a hearty Southern breakfast, while perhaps chatting with the hosts about the city's best-kept secrets, can be a highlight for many. The B&Bs, with their cozy rooms and often verdant gardens, offer an oasis of tranquility in the midst of the city. They truly capture the essence of Southern hospitality.
Of course, for those who prefer the familiarity and range of amenities that come with larger hotels, Belmont's proximity to downtown Nashville means easy access to some of the city's top-rated establishments. From luxury suites with sweeping views of the Nashville skyline to hotels that boast top-tier restaurants, rooftop bars, and expansive pools, there's no shortage of options for those seeking a more opulent stay.
Last but not least, for the more budget-conscious traveler or those looking for longer stays, there are also a good number of guesthouses, motels, and serviced apartments around Belmont. These options ensure that visitors can find a comfortable base without breaking the bank.
All in all, the Belmont area and its surroundings encapsulate Nashville's hospitality spirit perfectly. Whether you're nestled in a historic boutique hotel, enjoying the homey comforts of a B&B, or basking in the luxury of a grand establishment, you're bound to find a piece of Nashville's heart in its myriad lodging options.
Travel and Transportation
When you're in Belmont, Nashville, TN, the wider world isn't far away, especially when it comes to transportation. One of the notable perks of being in this area is its proximity to Nashville International Airport (BNA). Typically, it's just a short drive away, roughly 20 to 30 minutes depending on traffic. This makes Belmont a prime spot for frequent fliers, business travelers, or even visitors who want to maximize their time exploring Nashville and its myriad attractions without being too far from their outbound flight.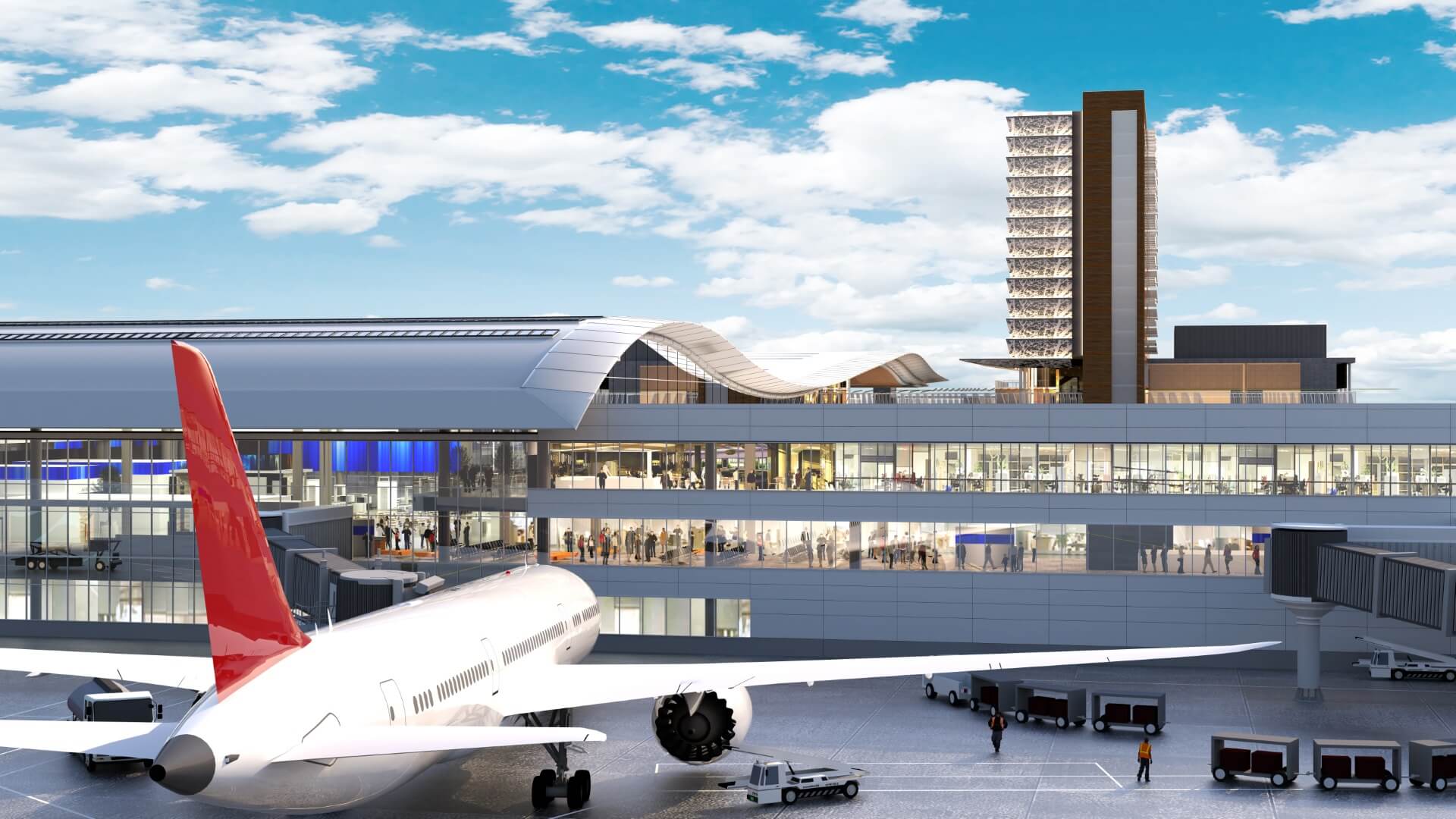 But, of course, not everyone's looking to take to the skies. If you're staying grounded, Belmont is also well-served by public transportation. The Metropolitan Transit Authority (MTA) operates a range of bus services that wind their way through the neighborhood, connecting Belmont to various parts of Nashville. Whether you're headed downtown to catch a live performance, or making your way to another neighborhood for a day out, these buses are a reliable and convenient option. Plus, they offer a more sustainable way to travel, aligning with the eco-friendly sensibilities of many Nashville residents.
Additionally, as Nashville continues to grow and evolve, there are always murmurs about expanding its public transportation network. Light rail, enhanced bus corridors, and other potential developments are often topics of conversation among city planners. So, in the near future, Belmont might even see further connectivity enhancements.
And for those who prefer more on-demand options, the usual suspects like Uber and Lyft are readily available in Belmont. Just a few taps on your phone, and a ride is on its way, be it for a quick hop to a local cafe or a longer jaunt across town.
In essence, while Belmont boasts a serene, almost collegiate atmosphere, it's by no means isolated. Whether by air or on Nashville's roads, the neighborhood is well-connected, making travel a breeze for its residents and visitors alike.