Belmont Land, Nashville, TN Homes for Sale
Belmont Land, Nashville, TN Homes for Sale
September 27, 2023
$1,325,000
Med. List Price
Belmont Land Homes
Homes in Belmont Land, Nashville, TN, are reflective of a blend of historical charm and modern conveniences. One of the first things one notices when exploring this area is the architectural diversity. Many homes retain their early 20th-century aesthetic, with large front porches, intricate woodwork, and brick facades. Yet, interspersed among these historical beauties, newer constructions showcase contemporary designs and amenities. This mix ensures that Belmont Land has something for every homeowner, from those who appreciate vintage character to those who prioritize modern fixtures and designs.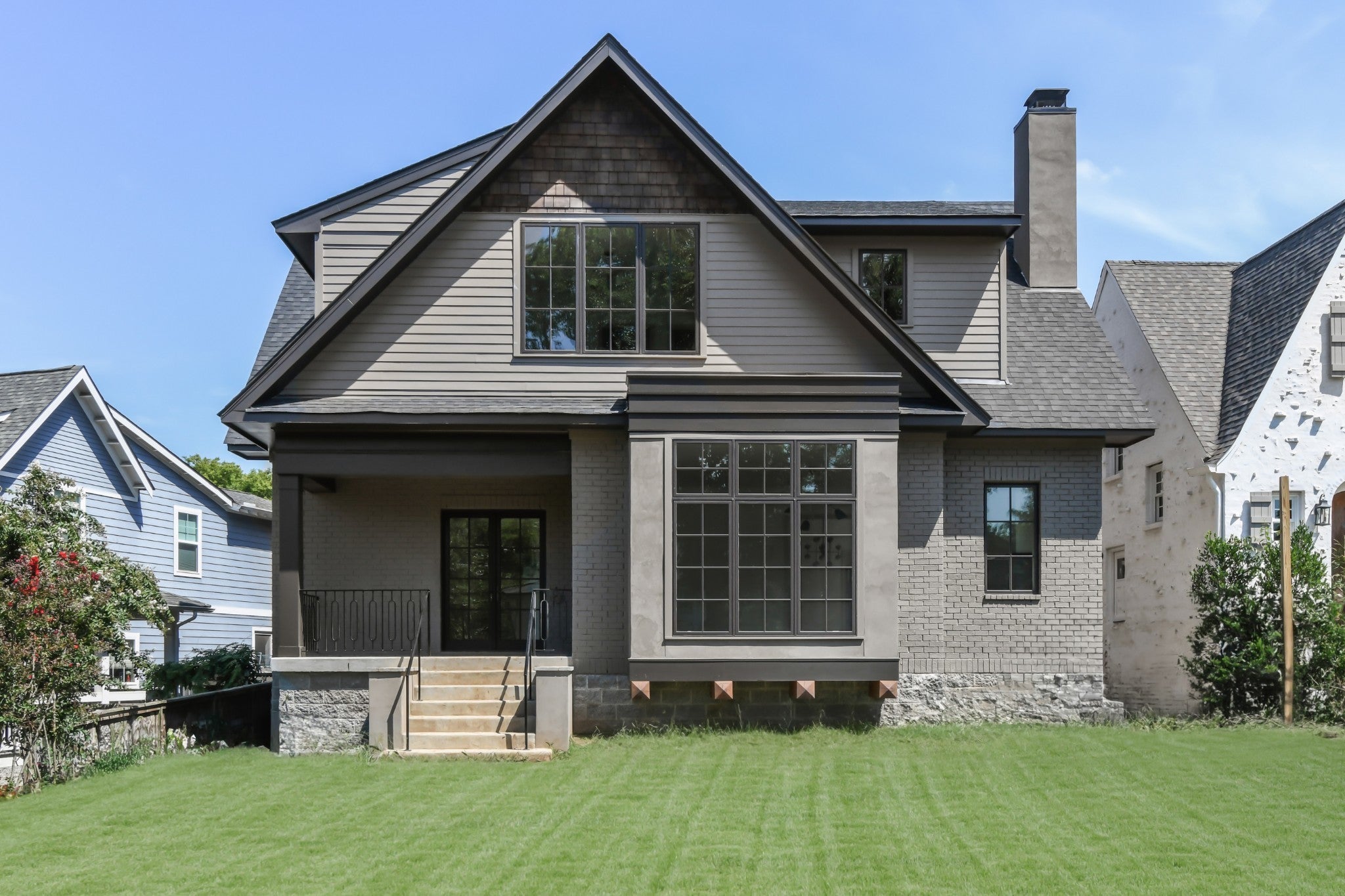 The sense of community in Belmont Land is palpable. As you walk the tree-lined streets, it's not uncommon to see neighbors chatting, children playing, or local residents taking leisurely strolls. The area promotes an inclusive atmosphere, where events and gatherings frequently occur, encouraging residents to connect and foster a tight-knit community spirit. The prevalence of local businesses, ranging from quaint coffee shops to boutique stores, furthers this community-centric vibe. Patrons are often greeted by name, and businesses are eager to support and collaborate with each other, reinforcing the neighborhood's interconnectedness.
Proximity to educational institutions, notably Belmont University, infuses the Belmont Land area with a dynamic energy. The presence of students and academic professionals brings in a variety of cultures, ideas, and activities, enriching the community fabric. Moreover, with the university close by, residents enjoy access to various cultural and athletic events. Public lectures, concerts, and sporting events offer diverse entertainment options, making the neighborhood appealing to both families and young professionals.
Nature enthusiasts would be pleased to find that Belmont Land is not all urban hustle. Green spaces are plentiful, providing residents with parks and trails to explore, relax, and play. These natural refuges, amidst the urban setting, offer opportunities for picnicking, jogging, or simply enjoying a sunny afternoon. The integration of nature within the residential spaces showcases Belmont Land's commitment to holistic living.
Around Belmont Land, safety and infrastructure have been significant priorities. The local authorities have invested in well-lit streets, pedestrian-friendly pathways, and efficient public transport options. The area is also known for its active neighborhood association, which collaborates with the city to ensure that residents' needs and concerns are promptly addressed. This proactive approach towards community welfare underscores Belmont Land's reputation as a welcoming and safe haven in the heart of Nashville, TN.
Similar Communities
In Nashville, TN, beyond Belmont Land, several neighborhoods mirror the price point, construction, and lifestyle, each bringing its own unique flavor while sharing common threads of urban charm and community ethos.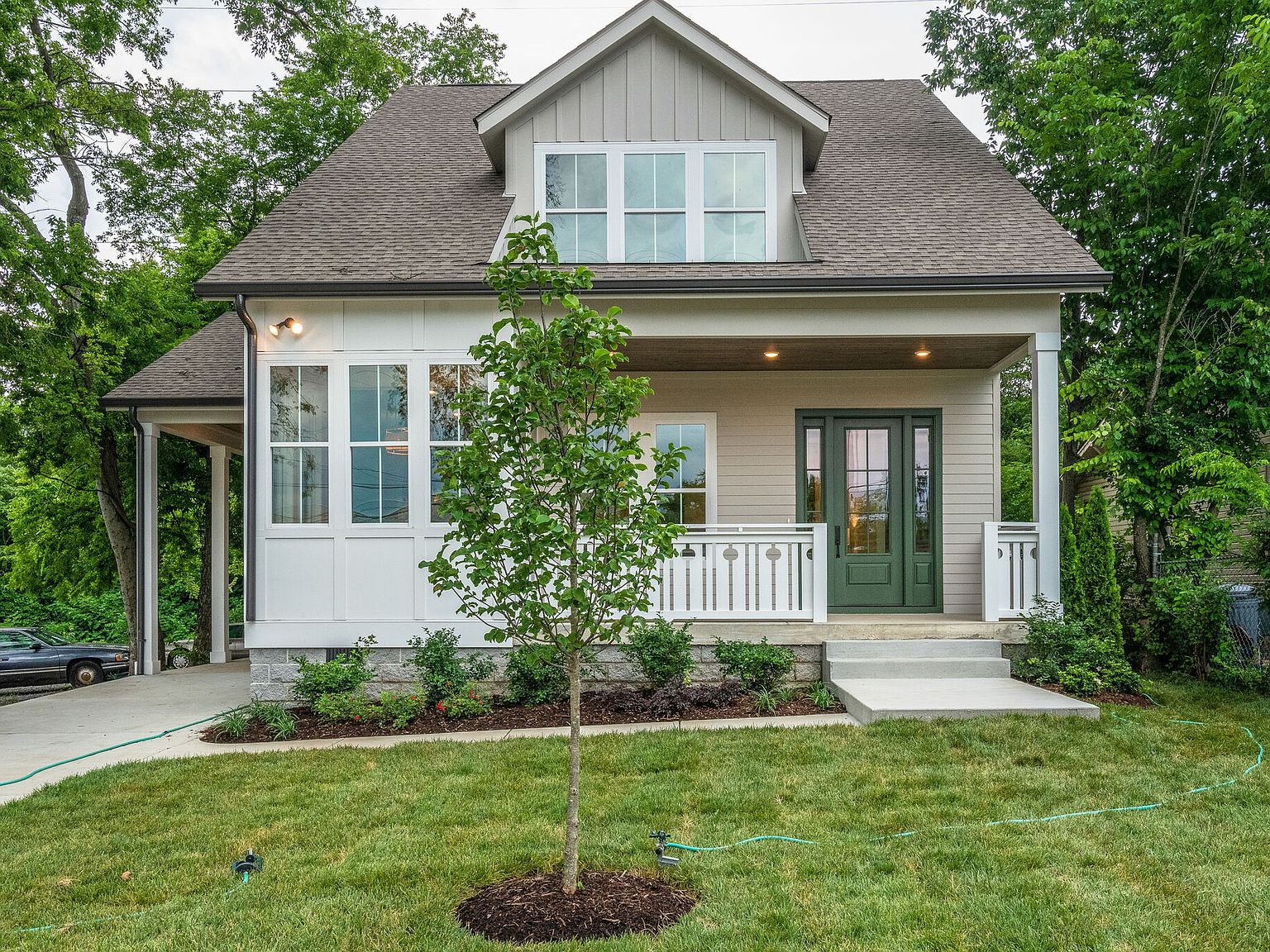 The Hillsboro Village neighborhood, for instance, is akin to Belmont Land in both its architectural styles and vibrant community life. Like Belmont, Hillsboro Village is a harmonious mix of historic homes and contemporary constructions. The neighborhood is peppered with craftsman-style homes, colonial revivals, and modern apartments, catering to a wide demographic. Additionally, its close proximity to both Belmont University and Vanderbilt University instills an academic and youthful vigor in the area, reminiscent of Belmont Land's energetic pulse.
East Nashville is another neighborhood that parallels the features of Belmont Land in many ways. It's a community marked by its rich history, as reflected in its carefully preserved Victorian and Tudor style homes. Just like Belmont Land, East Nashville has witnessed an influx of modern housing, which tastefully coexists with the classic constructions. The neighborhood is celebrated for its artistic flair, with an abundance of local galleries, music venues, and craft eateries, mirroring the eclectic lifestyle found in Belmont Land.
Green Hills, a short distance from Belmont Land, is also comparable in terms of its residential makeup and lifestyle offerings. Known for its upscale shopping destinations, Green Hills presents a blend of stately older homes with modern condominiums and townhouses. The tree-lined streets echo Belmont Land's affinity for nature, and the neighborhood is equally dedicated to fostering community spirit. The local library, community center, and schools serve as hubs for residents to connect, learn, and engage.
12 South, yet another adjacent neighborhood, beautifully complements Belmont Land's characteristics. Its residential stretch boasts both charming bungalows of yesteryears and sleek new homes, drawing in a diverse group of residents. 12 South is particularly known for its bustling retail and dining strip, where locally-owned boutiques, cafes, and restaurants thrive. The vibe is distinctly bohemian, and residents are passionate about supporting local businesses and initiatives, a sentiment that aligns closely with the ethos of Belmont Land's community.
Each of these neighborhoods, while offering their unique flair and attractions, undoubtedly shares a lot in common with Belmont Land, providing residents and potential homeowners a range of choices to experience the best of Nashville's urban life.
Food Scene
When it comes to dining near Belmont Land in Nashville, TN, there's truly a culinary adventure awaiting at every corner. This area boasts a rich tapestry of flavors, influenced both by its Southern roots and the global diaspora that has found a home in Nashville.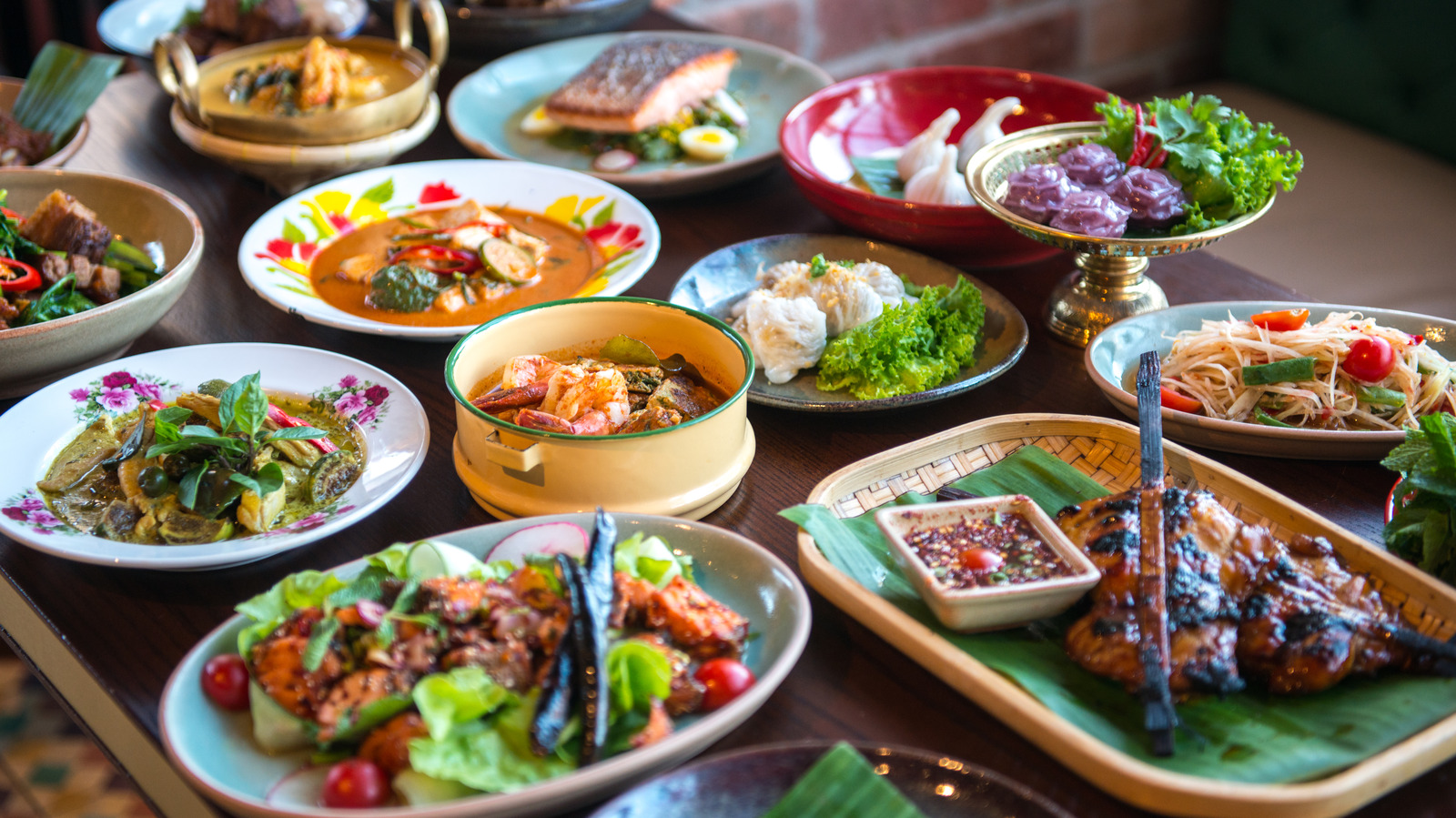 One of the standout features of dining in and around Belmont Land is the eclectic mix of eateries that reflect the area's vibrant history and its modern, cosmopolitan spirit. Picture walking down a bustling street and stumbling upon a quaint bistro that has been serving traditional Southern comfort food for decades. Their fried chicken, creamy mashed potatoes, and biscuits have become the stuff of local legend. A few steps further, and you might find a trendy vegan cafe offering everything from smoothie bowls to jackfruit tacos. Their fresh, organic produce and innovative recipes are a testament to Nashville's evolving palate.
The international cuisine options near Belmont Land are also not to be overlooked. Authentic Italian pizzerias, where the air is fragrant with the scent of wood-fired ovens and fresh basil, sit alongside Thai establishments serving up spicy curries and fragrant rice dishes. Sushi bars, Mediterranean tapas places, and even Ethiopian restaurants contribute to the area's diverse gastronomic landscape.
Coffee culture thrives in the Belmont Land vicinity. There's a plethora of artisanal coffee shops, each with its own distinct ambiance and brew. Whether you're a lover of robust espressos, frothy lattes, or just a simple cup of black coffee, there's a corner cafe waiting to be your next favorite spot. These cafes often double up as social hubs, with local artists displaying their work, musicians strumming away on lazy afternoons, and writers hunched over their laptops.
And let's not forget about the desserts! Bakeries and dessert parlors near Belmont Land offer a range of sweet treats from classic Southern pies to gelato and gourmet donuts. It's the perfect way to round off a meal or to satisfy that mid-afternoon sugar craving.
Dining near Belmont Land is more than just a meal; it's an experience, a journey through flavors, and a glimpse into the heart of Nashville's diverse and dynamic food scene.
Entertainment
When it comes to entertainment and sporting events around Belmont Land, Nashville, TN, there's never a dull moment. The area is a hotbed for music, arts, and sports, capturing the essence of what makes Nashville such an invigorating city to explore.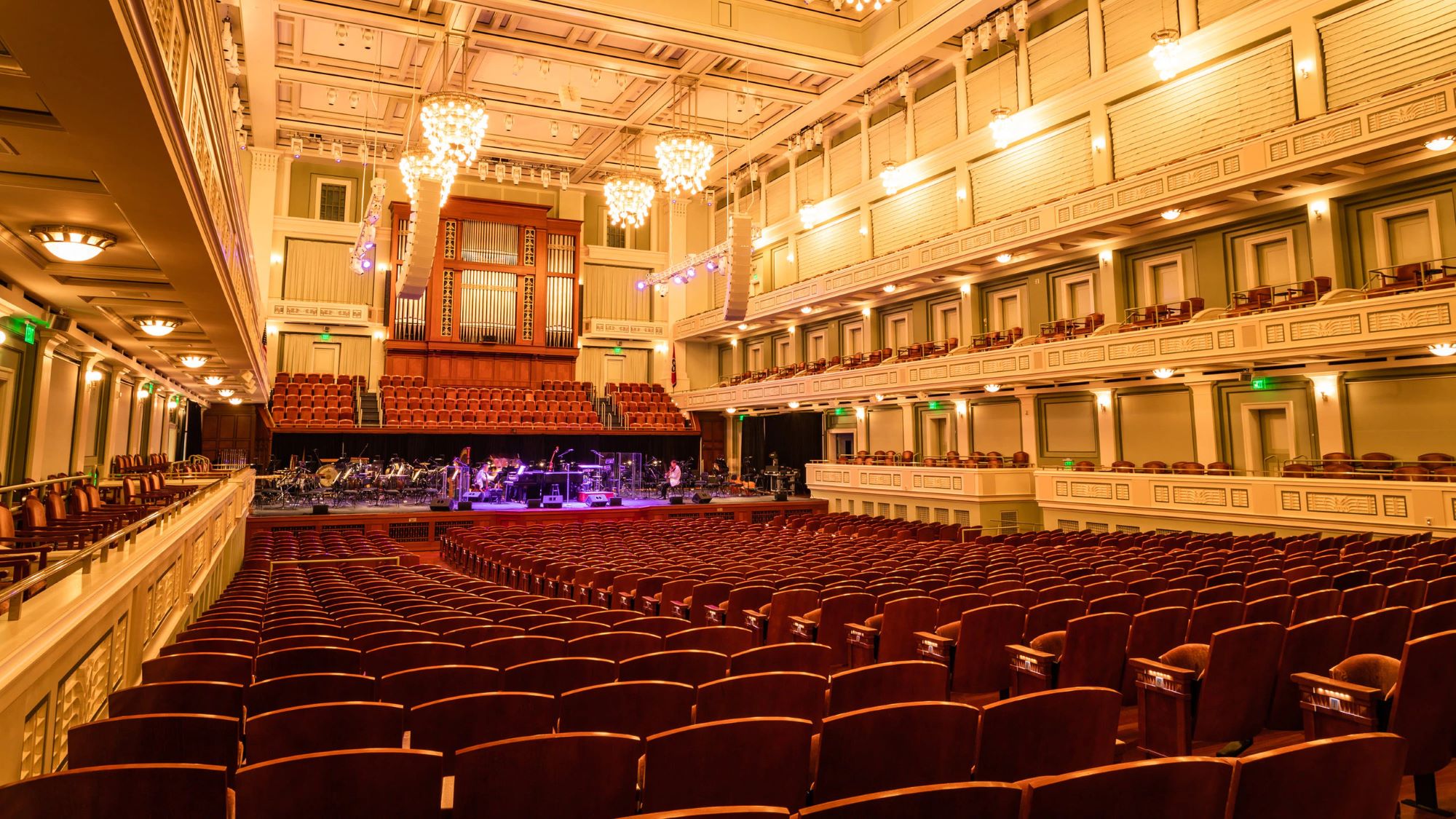 It's hard to talk about Nashville without mentioning its iconic music scene, and Belmont Land is no exception. There are numerous venues in the vicinity that offer live music nightly, from emerging artists trying to make their mark to established musicians who call Nashville home. Whether you're into blues, jazz, rock, or of course, country, there's a bar or lounge nearby pulsating with melodies that draw both locals and tourists. Some venues even host open mic nights, giving you a front-row seat to discover the next big thing in music.
Theater enthusiasts also find a haven around Belmont Land. There are theaters and performance spaces that put up everything from contemporary plays and classic Shakespearean dramas to avant-garde experimental productions. It's not just about the big stages either; smaller, more intimate settings allow for unique theatrical experiences where the audience can truly connect with the performers.
On the sporting front, the buzz is palpable. Nashville's passionate about its sports, and Belmont Land is strategically positioned to offer the best of it. Whether it's a college football game that has everyone decked out in their team colors or a professional hockey match that brings the city to a standstill, the energy is contagious. And for those who are more into participating than watching, the nearby parks and recreational centers provide facilities for basketball, tennis, and even skateboarding. Plus, with the Cumberland River close by, water sports enthusiasts have opportunities for kayaking or paddleboarding on sunny days.
Film festivals, art exhibitions, comedy nights - the list of entertainment options around Belmont Land is extensive. And the best part? Most of these experiences come with that signature Nashville warmth, making every event feel like a gathering of friends rather than just a crowd. So, whether you're a lifelong resident or just passing through, the area around Belmont Land ensures you're always in for a good time.
Health and Wellness
Belmont Land in Nashville, TN, is not just a nexus for culture and entertainment; it's also a haven for those seeking a balanced, health-conscious lifestyle. The area is a beautiful tapestry of options catering to both the body and the mind.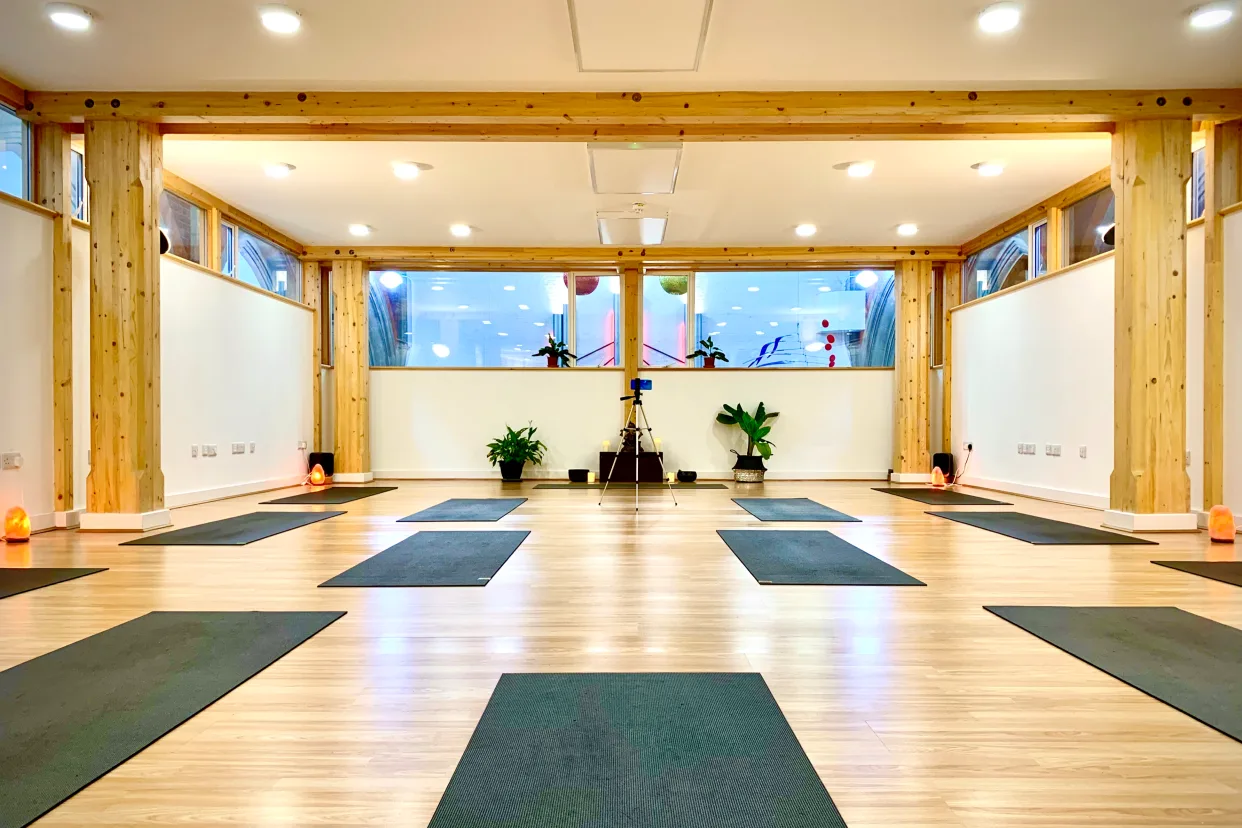 Let's start with the fitness scene. Around Belmont Land, there are fitness centers and boutique gyms designed to cater to every fitness passion, be it high-intensity interval training, pilates, or classic weightlifting. For yoga enthusiasts, serene studios dot the landscape, offering a plethora of classes that range from calming Yin sessions to more rigorous Vinyasa flows. The instructors bring not just expertise but a deep passion for holistic health, ensuring every class is a journey of both physical and mental well-being.
If you're someone who prefers the great outdoors to a gym, Belmont Land won't disappoint. The neighborhood boasts lush parks and green spaces, perfect for morning jogs, evening strolls, or even meditation sessions under the shade of mature trees. These open areas become especially lively during weekends, with community-led group workouts, tai chi sessions, and even dance classes taking over the scene.
Nutrition, a key pillar of wellness, is given its due reverence here. Health-focused cafes and eateries offer a tantalizing array of organic, plant-based, and nutrient-rich options. From smoothie bowls bursting with antioxidants to salads sourced from local farms, it's a gastronomic delight for the health-conscious foodie. And if you're on the lookout for organic produce to whip up your own culinary creations, local farmers' markets are a frequent occurrence, providing the freshest of ingredients right at your doorstep.
Beyond physical health, Belmont Land understands the importance of mental well-being. The community supports numerous wellness retreats, therapy centers, and meditation spaces. Workshops on mindfulness, stress management, and holistic living are regular events, providing residents with tools and techniques to navigate the hustle and bustle of modern life.
Lastly, for those seeking alternative therapies, the area is rich with options. Acupuncture clinics, chiropractic centers, and naturopathy practices provide holistic health services. Whether it's a niggling backache or a quest for overall balance, there's a practitioner nearby ready to guide.
All in all, Belmont Land's approach to health and wellness is comprehensive, ensuring that residents have access to resources that nurture not just their bodies but their souls as well.
Outdoor Lifestyle
Belmont Land in Nashville, TN, is more than just an urban oasis; it's a gateway to a myriad of green spaces, outdoor adventures, and nature-loving activities that beckon residents and visitors alike to embrace the great outdoors.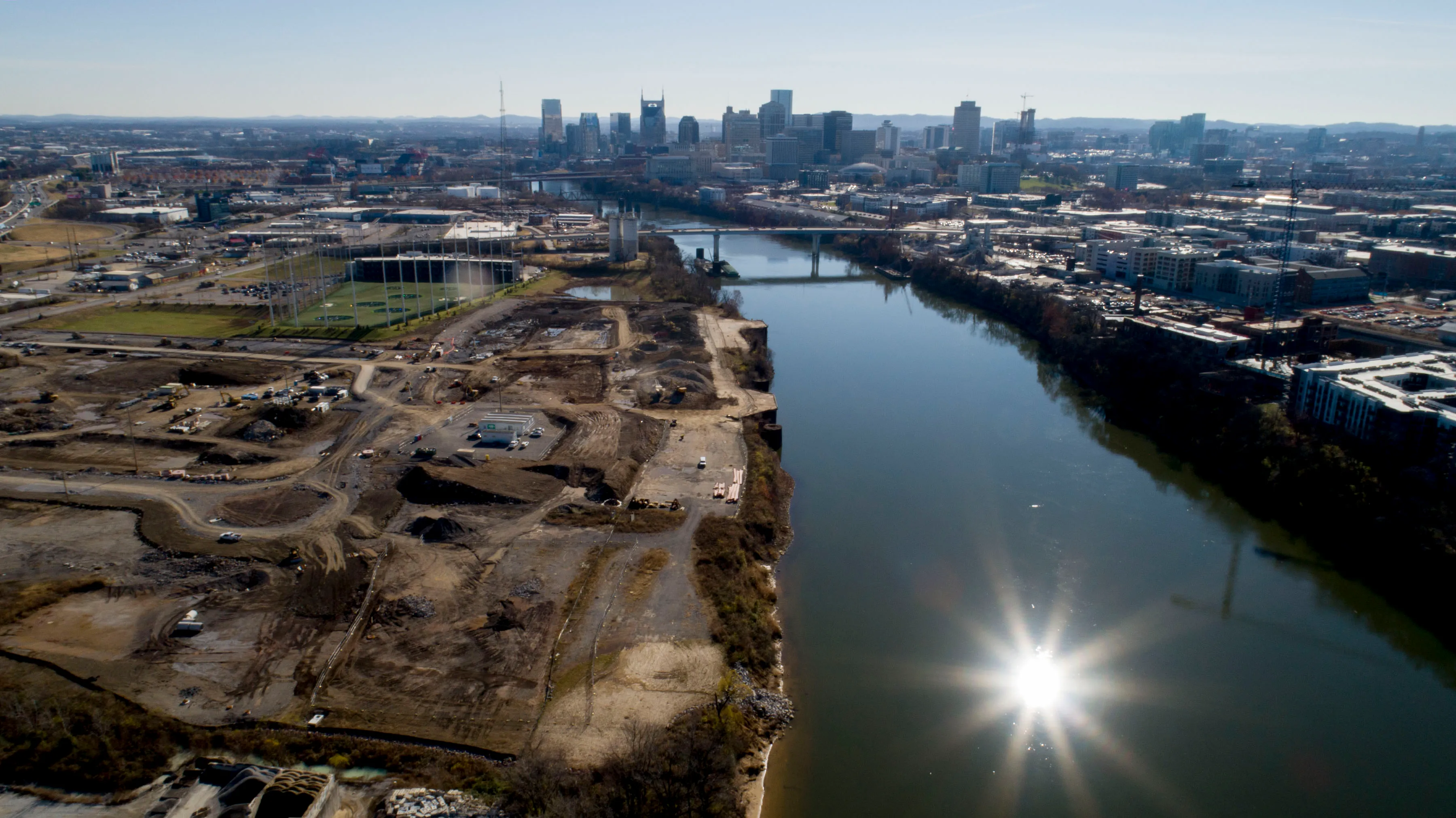 When it comes to parks near Belmont Land, there's an abundance of options that cater to both the leisure seeker and the active adventurer. You can easily find sprawling green areas, ideal for picnicking, reading under a tree, or simply soaking up the sun. These parks, often punctuated by serene ponds or playful fountains, are the perfect refuge from the urban hustle, providing a moment of tranquility amidst the city's energy.
For those who prefer a more active engagement with nature, jogging and biking trails wind their way through many of these green spaces. These paths, flanked by mature trees and lush underbrush, offer a refreshing backdrop for morning runs or leisurely evening strolls. And if you're a cycling enthusiast, the trails often stretch for miles, offering both challenging terrains and scenic views.
Families, in particular, find these parks to be a weekend treasure trove. Playgrounds, equipped with swings, slides, and climbing apparatus, echo with the laughter of children. Many parks also feature open spaces perfect for a game of catch, frisbee, or even a friendly match of soccer. And let's not forget the occasional community-organized events, from outdoor movie nights to farmers' markets, that bring residents together under the open sky.
Beyond the conventional park offerings, Belmont Land's proximity to the Cumberland River adds a splash of aquatic fun to the mix. Kayaking, paddleboarding, and even casual riverside fishing become accessible pastimes. The riverbanks, with their picturesque views, also make for delightful picnic spots or places to simply watch the world go by.
Belmont Land's commitment to maintaining its natural treasures is evident in the well-kept green spaces and the community's active engagement with nature. Whether it's a group yoga session at dawn, bird-watching meetups, or community-led tree planting events, the area is continually buzzing with activities that champion an outdoor lifestyle.
In essence, Belmont Land is not just about brick and mortar; it's about the rustle of leaves, the chirping of birds, and the invigorating feeling of fresh air filling your lungs as you immerse yourself in nature's embrace.
Education
Belmont Land, situated in the heart of Nashville, TN, offers its residents a diverse array of educational opportunities, with both private and public options designed to cater to various needs and preferences.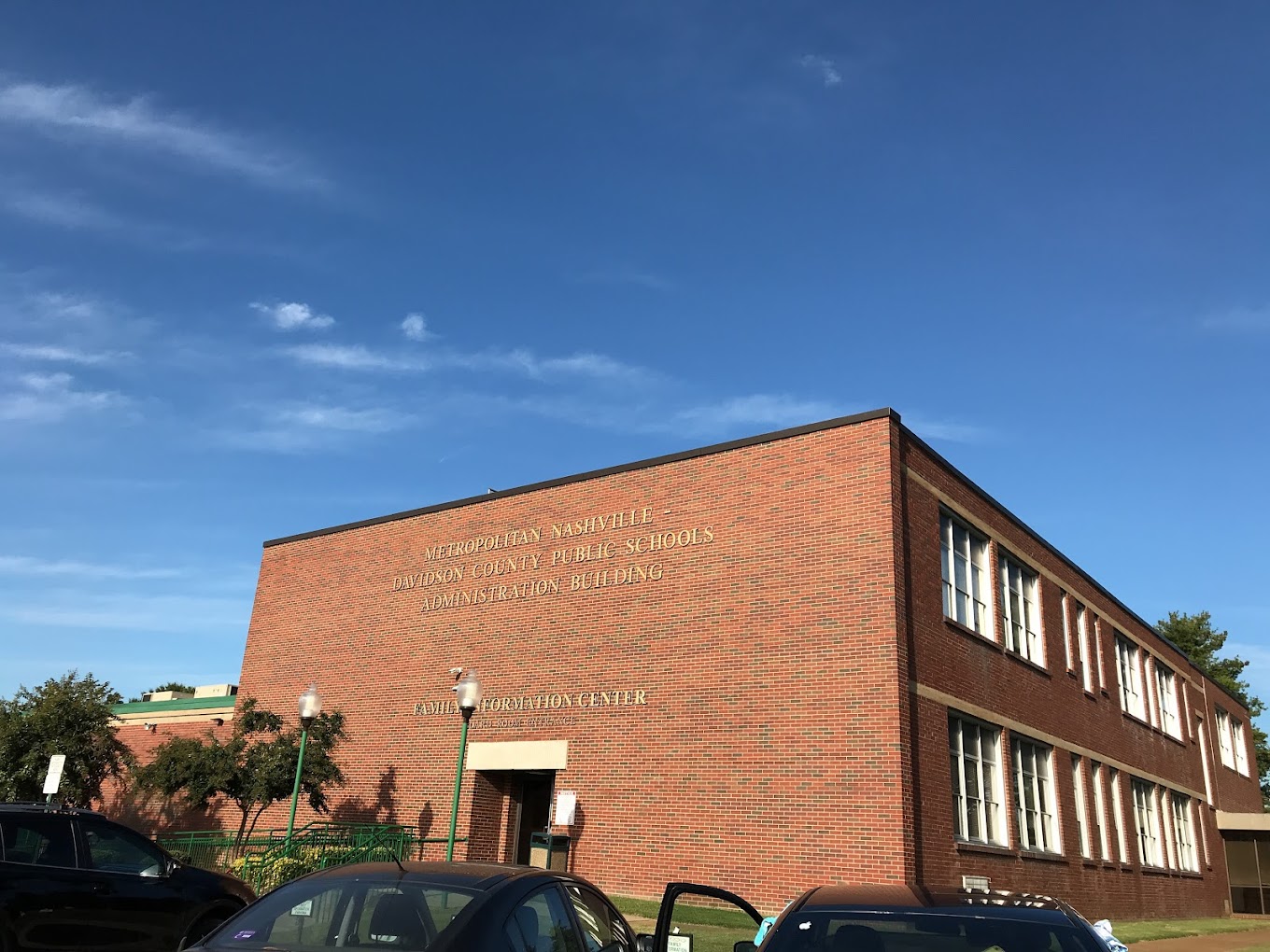 When discussing public education near Belmont Land, it's hard to overlook the commitment of the Metro Nashville Public Schools. Serving the area, these institutions provide a comprehensive K-12 education, with a keen focus on both academic rigor and extracurricular engagement. The schools are deeply integrated with the community, often hosting events, workshops, and activities that not only enhance student learning but also foster community ties. Additionally, many of these public schools are embracing progressive teaching methodologies, ensuring that students are well-prepared for the challenges of the 21st century.
On the private education front, Belmont Land is surrounded by a number of esteemed institutions that offer tailored educational experiences. Many of these private schools have deep-rooted histories in Nashville, carrying with them traditions of excellence in both academic and personal development. The smaller class sizes typically found in these institutions often allow for a more personalized learning environment, where educators can cater to the unique needs of each student. From religious-affiliated institutions to schools emphasizing alternative education methodologies, there's a rich tapestry of choices for parents and guardians.
Belmont Land's proximity to higher education cannot be overstated. Belmont University, from which the area derives its name, is a prominent fixture of the community. This private institution offers a diverse range of undergraduate and graduate programs, drawing students from all over the country. Its presence not only adds an academic vibrancy to the area but also provides numerous cultural and community engagement opportunities, from music performances to lectures and seminars.
In essence, residents of Belmont Land are presented with a wealth of educational avenues. The blend of public and private institutions ensures that every child and young adult has the opportunity to thrive academically, personally, and socially, setting the foundation for a bright future in a rapidly changing world.
Shopping and Retail
Belmont Land in Nashville, TN, is truly a shopper's delight. Nestled within this vibrant community is a mix of retail experiences that cater to both the discerning buyer and the casual window shopper, reflecting the area's unique blend of tradition and modernity.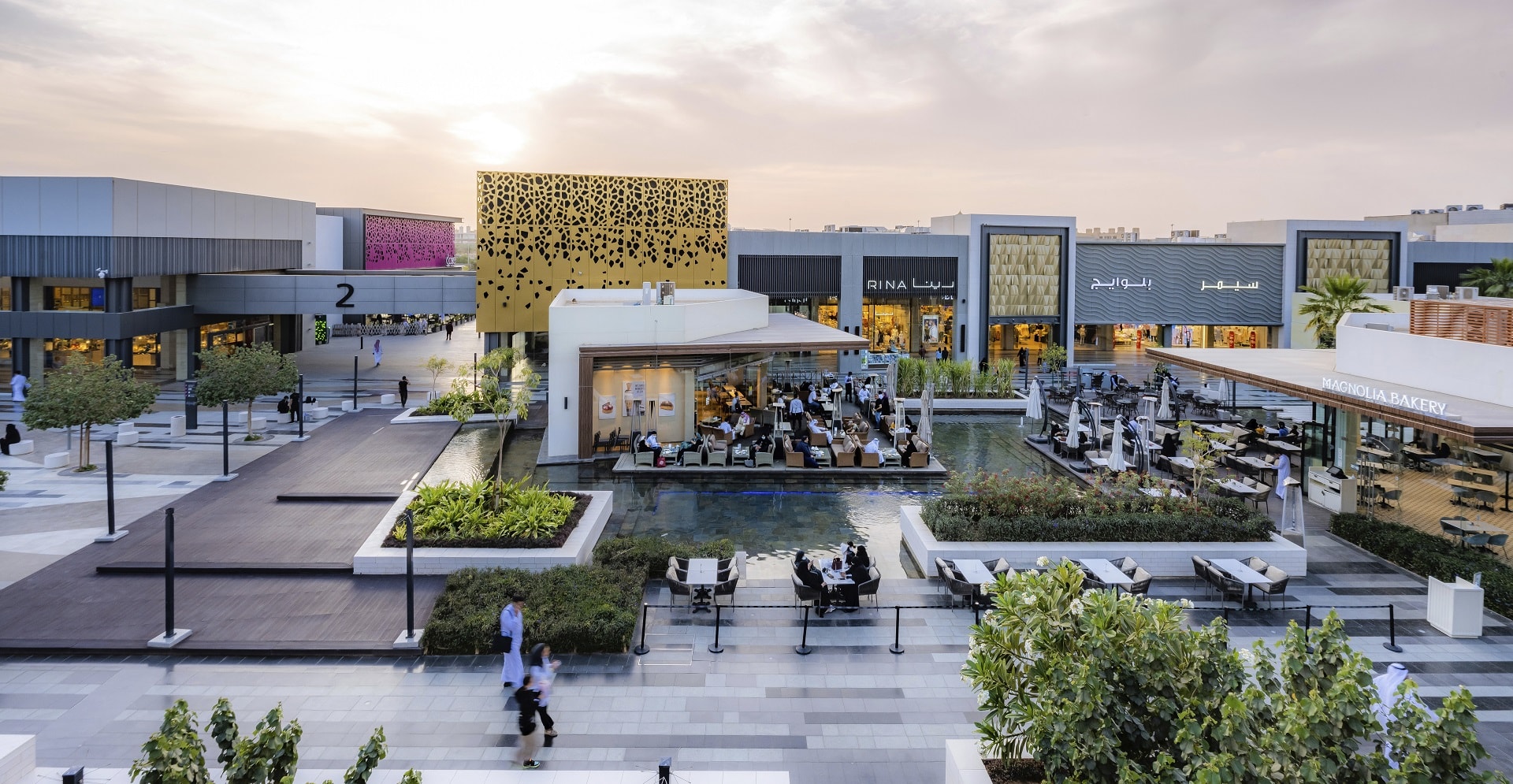 Walking through the streets near Belmont Land, it's hard not to be charmed by the numerous boutique stores that dot the landscape. These quaint shops, often locally-owned, offer a curated selection of goods, from artisanal crafts and vintage finds to high-end fashion and unique home decor. The personal touch is evident — store owners often strike up conversations, sharing the stories behind their wares or offering recommendations tailored to individual tastes.
For those who love a more mainstream shopping experience, Belmont Land doesn't disappoint. Several retail complexes and shopping centers in the vicinity house popular national and international brands. Whether you're on the hunt for the latest tech gadget, updating your seasonal wardrobe, or just indulging in a bit of retail therapy, these malls offer a wide array of options. And of course, after a bout of shopping, there's always a cafe or an eatery nearby to refuel and relax.
Belmont Land also celebrates the ethos of sustainability and conscious consumption. Monthly pop-up markets and regular farmers' markets are a testament to this. Locals and visitors throng to these events, eager to purchase fresh produce, handmade jewelry, or even organic skincare products directly from the makers. These markets not only offer quality products but also provide a sense of community, as people come together to support local artisans and farmers.
Antique lovers are in for a treat too. The area boasts several antique shops, each filled with treasures from bygone eras. From vintage furniture and classic vinyl records to rare books and timeless fashion pieces, browsing through these stores is like taking a walk down memory lane.
In a nutshell, the shopping landscape near Belmont Land mirrors the area's diverse character. Whether you're a passionate collector, a fashion-forward individual, or someone just looking for a special gift, the retail options here ensure you're always in for a unique shopping experience.
Business and Economy
Belmont Land in Nashville, TN, finds itself amidst a dynamic economic landscape, reflecting both the historic roots and the modern aspirations of the city. The businesses and industries surrounding this area contribute significantly to the local economy, offering a mix of tradition and innovation.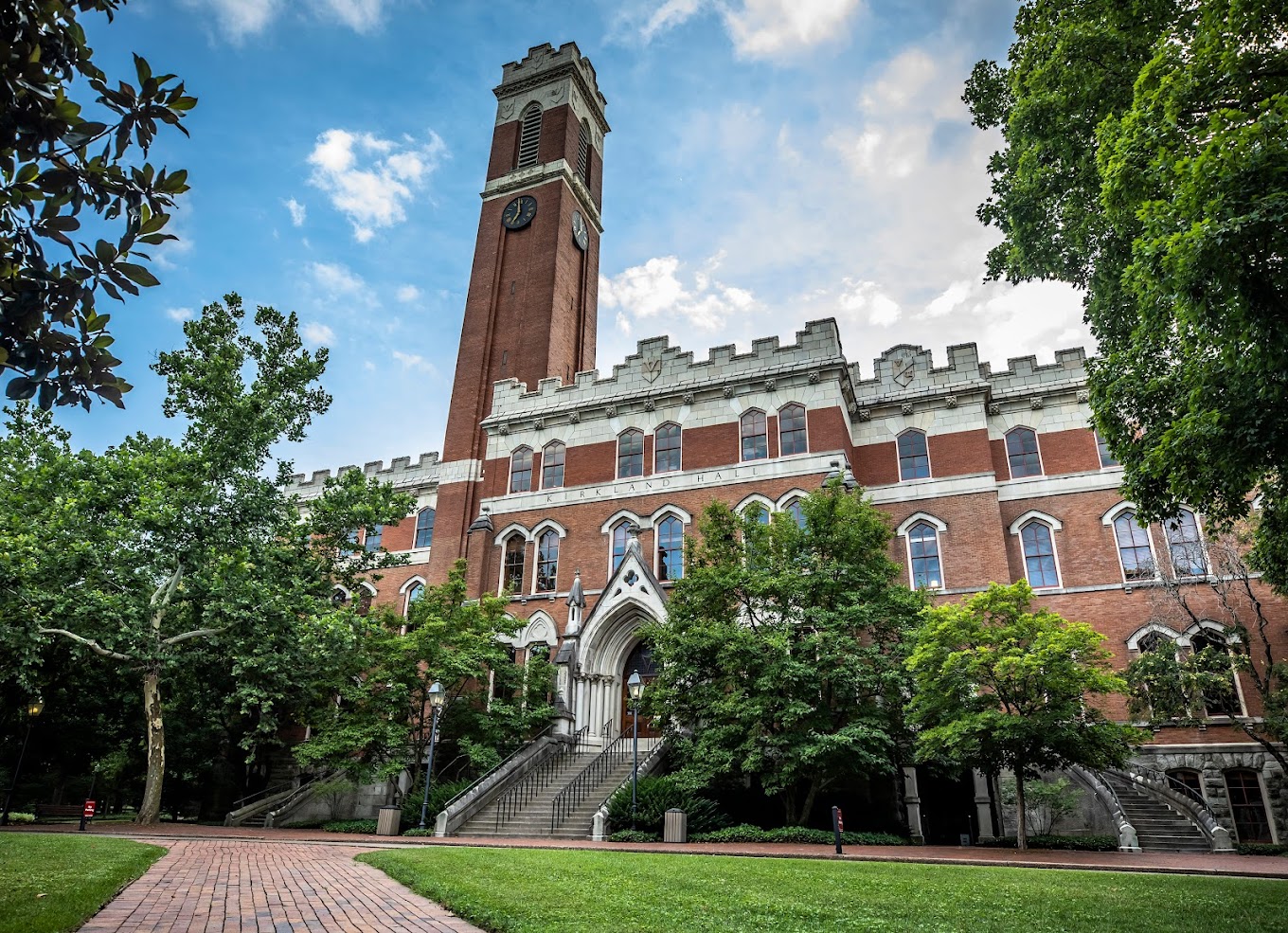 Undoubtedly, one of the most iconic industries that come to mind when thinking of Nashville is music. Around Belmont Land, this is palpable. From independent recording studios to music management agencies, the business of melodies and rhythms thrives here. These establishments not only support local artists but also attract talent from across the globe, further cementing Nashville's reputation as Music City, USA.
Healthcare is another sector that plays a pivotal role in the area's economic makeup. Renowned hospitals, clinics, and research institutions are found in and around Belmont Land. These establishments not only offer top-tier medical services to the residents but also provide employment to thousands. Moreover, the proximity of several medical research institutions ensures that the region remains at the forefront of medical advancements and innovations.
Higher education, given the presence of institutions like Belmont University, contributes significantly to the local economy. Beyond the direct employment opportunities in academic roles, universities also foster a range of auxiliary businesses, from bookstores to cafes and private housing options catering to the student population.
Then there's the burgeoning tech scene. While not traditionally associated with Nashville, in recent years, the city has seen a surge in tech startups and digital agencies. Co-working spaces, incubators, and tech hubs around Belmont Land serve as evidence of this growing industry, attracting young entrepreneurs and tech professionals to the area.
The hospitality sector, driven by Nashville's ever-growing popularity as a tourist destination, is also a noteworthy contributor. Boutique hotels, bed-and-breakfast establishments, and a plethora of dining options cater to the influx of visitors, ensuring their stay is memorable.
Of course, local businesses, ranging from artisanal crafts to boutique consultancies, add a unique flavor to Belmont Land's economic tapestry. These establishments, often family-owned, have deep-rooted ties to the community and play an essential role in shaping the area's distinct character.
In essence, Belmont Land stands as a testament to Nashville's diverse economic landscape. It's a place where the twang of a guitar seamlessly blends with the buzz of a startup, where tradition and innovation coalesce, driving the region's economic vitality.
Hotels and Lodging
Belmont Land, nestled in the heart of Nashville, TN, isn't just a residential and commercial hub. It's also a hotspot for travelers, musicians on tour, and even business professionals. As such, the area boasts a plethora of lodging options, each offering its own distinct charm and character.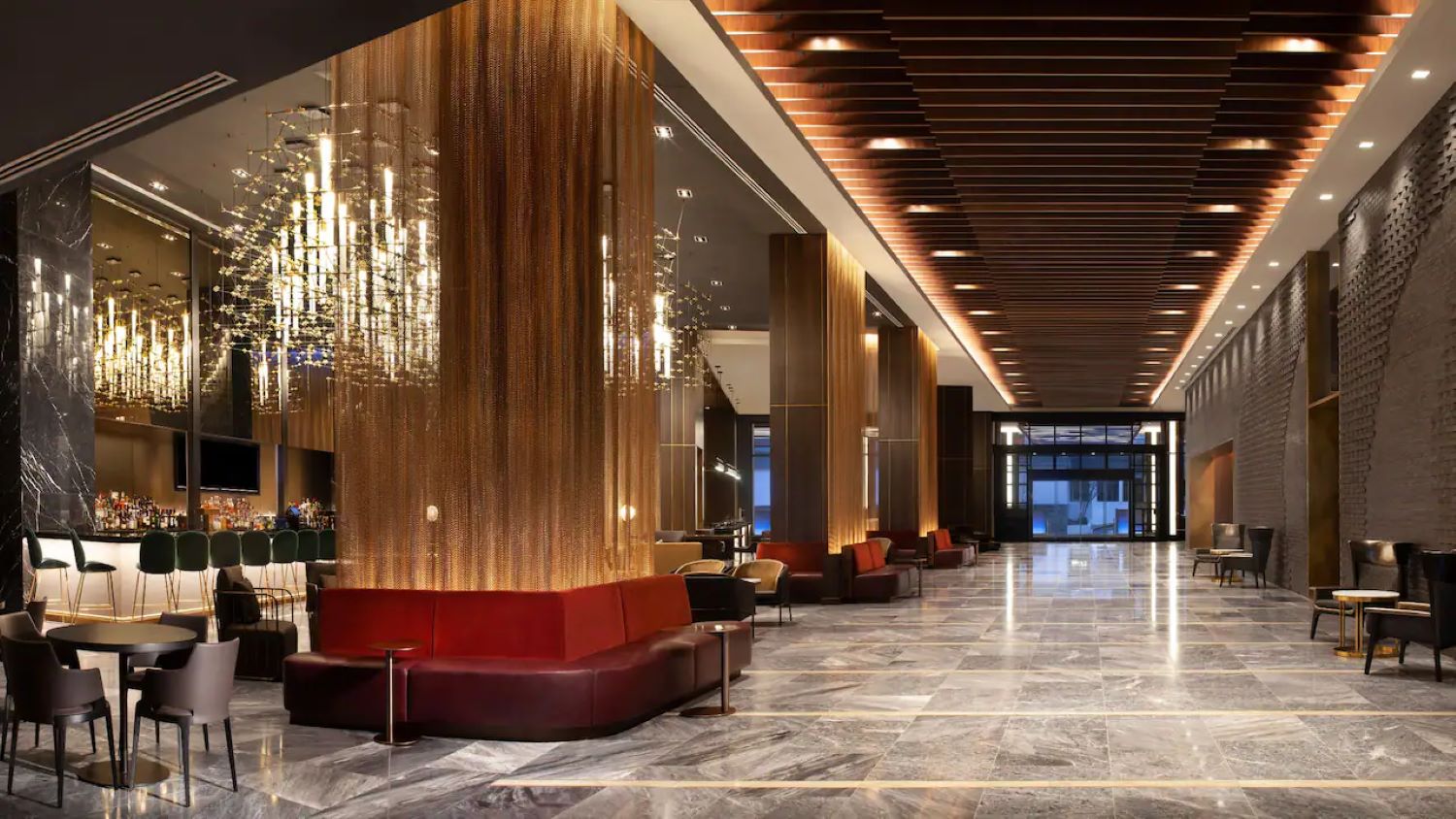 Starting with hotels, the vicinity around Belmont Land proudly showcases a variety of establishments. There are upscale hotels that cater to the luxury-seeking traveler, complete with rooftop lounges, world-class spas, and even music-themed suites, a nod to Nashville's rich musical heritage. These establishments often play host to international travelers, business tycoons, and sometimes even celebrities seeking the finest accommodations.
Yet, it's not all about luxury. Belmont Land's location ensures that there are several mid-range hotels perfect for families on vacation, couples on a weekend getaway, or solo travelers on a budget. Many of these hotels infuse a bit of Nashville's spirit into their decor and services, providing guests with an authentic experience of the city.
But perhaps the true gems in the area's lodging options are the bed and breakfasts. Often set in historic homes, these establishments offer an intimate experience that larger hotels might miss. Staying in a bed and breakfast near Belmont Land is like being welcomed into someone's home. The decor is often charmingly vintage, the breakfasts home-cooked, and the hosts brimming with stories and local insights that you won't find in any travel guide. It's no surprise that many guests leave these places with the feeling of having made a new friend.
Additionally, for those seeking a more modern twist on the traditional B&B experience, several boutique guesthouses and lodges have sprung up. These places combine the warmth of a bed and breakfast with contemporary amenities, ensuring guests have the best of both worlds.
In summary, Belmont Land's proximity to the pulse of Nashville ensures that visitors have a plethora of choices when it comes to accommodations. Whether it's the opulence of a five-star hotel, the warmth of a traditional bed and breakfast, or the chic ambiance of a boutique lodge, there's a perfect spot for every traveler's taste and budget.
Travel and Transportation
Belmont Land, positioned comfortably in Nashville, boasts a location that's both convenient and well-connected. When you think about its proximity to transportation hubs, especially for those always on the move or hosting out-of-town guests, it certainly holds a strategic advantage.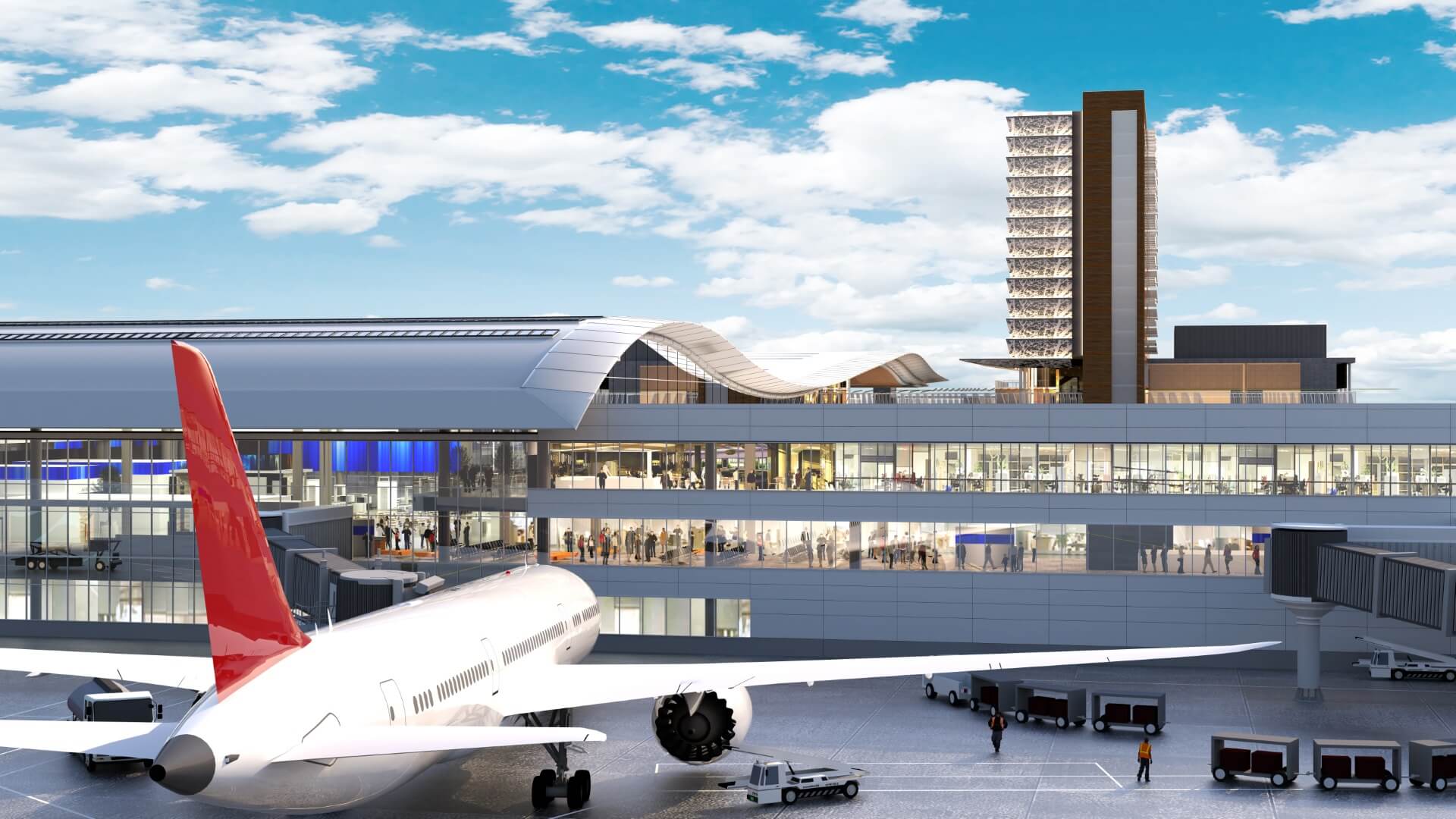 Nashville International Airport (BNA) is the city's primary gateway to the skies, welcoming millions of passengers each year. For residents and businesses in Belmont Land, this bustling airport isn't a far-off destination. A straightforward drive, typically spanning less than a half-hour, connects Belmont Land to BNA. Whether it's an early morning flight, a business trip, or just picking up a visiting friend, having such a major airport within a short distance is undeniably a perk.
But it's not just about air travel. The ground transportation scene around Belmont Land is equally commendable. Nashville's public transportation system, operated by WeGo Public Transit, serves the community diligently. Frequent bus routes crisscross the area, making daily commutes or city explorations a breeze. The central bus station, WeGo Central, acts as a nexus for many of these routes, and given its proximity to Belmont Land, residents can easily hop on a bus to various parts of the city or even the surrounding suburbs.
For those who prefer a more flexible mode of transport, ride-sharing platforms like Uber and Lyft have a strong presence in the area. Whether it's a quick ride downtown for a concert or a trip to a local eatery, a vehicle is usually just a few minutes away. Plus, with Nashville's push towards sustainable mobility, bike-sharing programs and electric scooter rentals have started making waves, offering a fun and eco-friendly way to navigate the city.
In essence, Belmont Land's strategic location ensures that whether you're soaring through the skies or cruising on the ground, the journey is always smooth and swift. The area's connectivity, both by air and land, certainly adds another layer of convenience to its already vibrant tapestry.