Belmont - Hillsboro, Nashville, TN Homes for Sale
Belmont - Hillsboro, Nashville, TN Homes for Sale
October 3, 2023
$1,250,000
Med. List Price
Belmont - Hillsboro Homes
Nestled in the heart of Nashville, TN, Belmont - Hillsboro stands as a testament to early 20th-century architectural splendor. The homes in this historic neighborhood showcase an array of styles that include Tudor Revival, Colonial Revival, and Craftsman, capturing the essence of the era in which they were built. Many of these homes have been meticulously preserved or restored, ensuring that the original architectural details, like clawfoot tubs, hardwood floors, and intricate woodwork, remain intact. They often feature spacious front porches that not only offer residents a space for relaxation but also play a role in fostering the sense of community, as neighbors often gather to chat and enjoy the tranquility.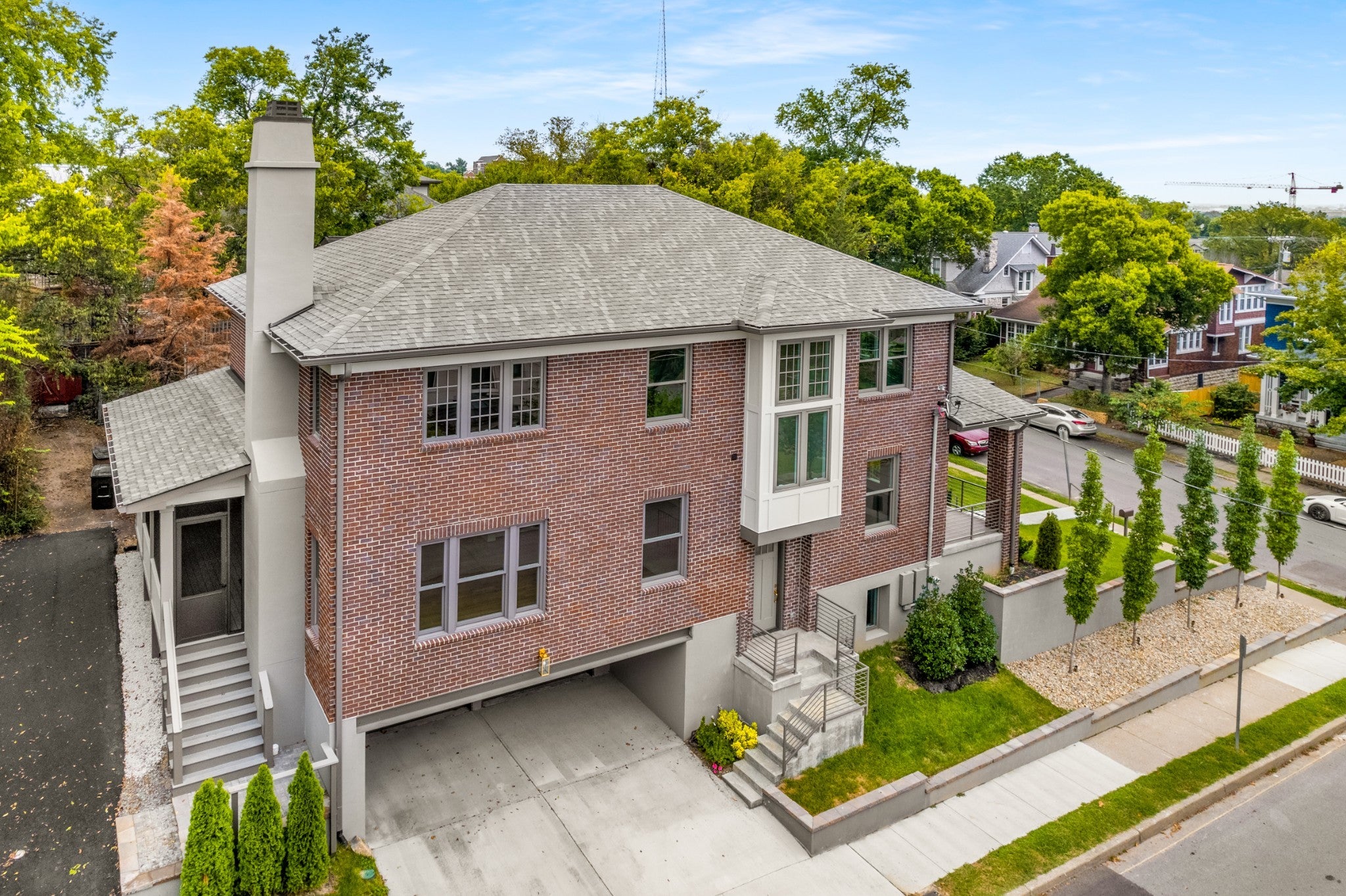 The community surrounding these homes complements the historical charm. Canopying the streets are mature trees, providing shade during the hot Tennessee summers and adding to the picturesque nature of Belmont - Hillsboro. The verdant lawns and well-maintained gardens add a splash of color to the neighborhood, with many homes boasting flower beds and ornamental shrubs that signify the pride homeowners take in their residences.
Beyond the confines of individual homes, Belmont - Hillsboro's community vibe is palpable. It's a stone's throw away from both Belmont University and Vanderbilt University, infusing the area with youthful energy and a zest for life. The influence of these educational institutions cannot be understated, as they bring in a diverse population of students, faculty, and staff, contributing to the area's vibrant cultural fabric. Small cafes, boutique shops, and eateries dot the area, offering residents a variety of dining and shopping options without the need to venture far from home.
Accessibility is another hallmark of the Belmont - Hillsboro neighborhood. With its proximity to major Nashville thoroughfares, residents can easily navigate to other parts of the city for work or leisure. However, many find themselves staying local, taking advantage of the parks and recreational spaces the community offers. Whether it's a family picnic, a weekend jog, or a leisurely stroll with pets, these green spaces provide a perfect backdrop for outdoor activities.
In essence, Belmont - Hillsboro is not just a cluster of beautiful, historic homes, but a thriving, cohesive community that balances the allure of its rich past with the dynamism of present-day Nashville.
Similar Communities
Just a few miles away from Belmont - Hillsboro lies the vibrant neighborhood of 12 South. Like Belmont - Hillsboro, 12 South boasts a collection of early 20th-century homes, each bearing unique architectural signatures from Tudor to Craftsman styles. While the homes themselves exude historical charm, the neighborhood is anything but stuck in the past. The 12 South shopping district serves as the pulsating heart of the community, filled with an array of boutiques, eateries, and music venues. These elements, combined with its tree-lined avenues and close-knit community, make 12 South an attractive option for those seeking a lifestyle akin to that of Belmont - Hillsboro.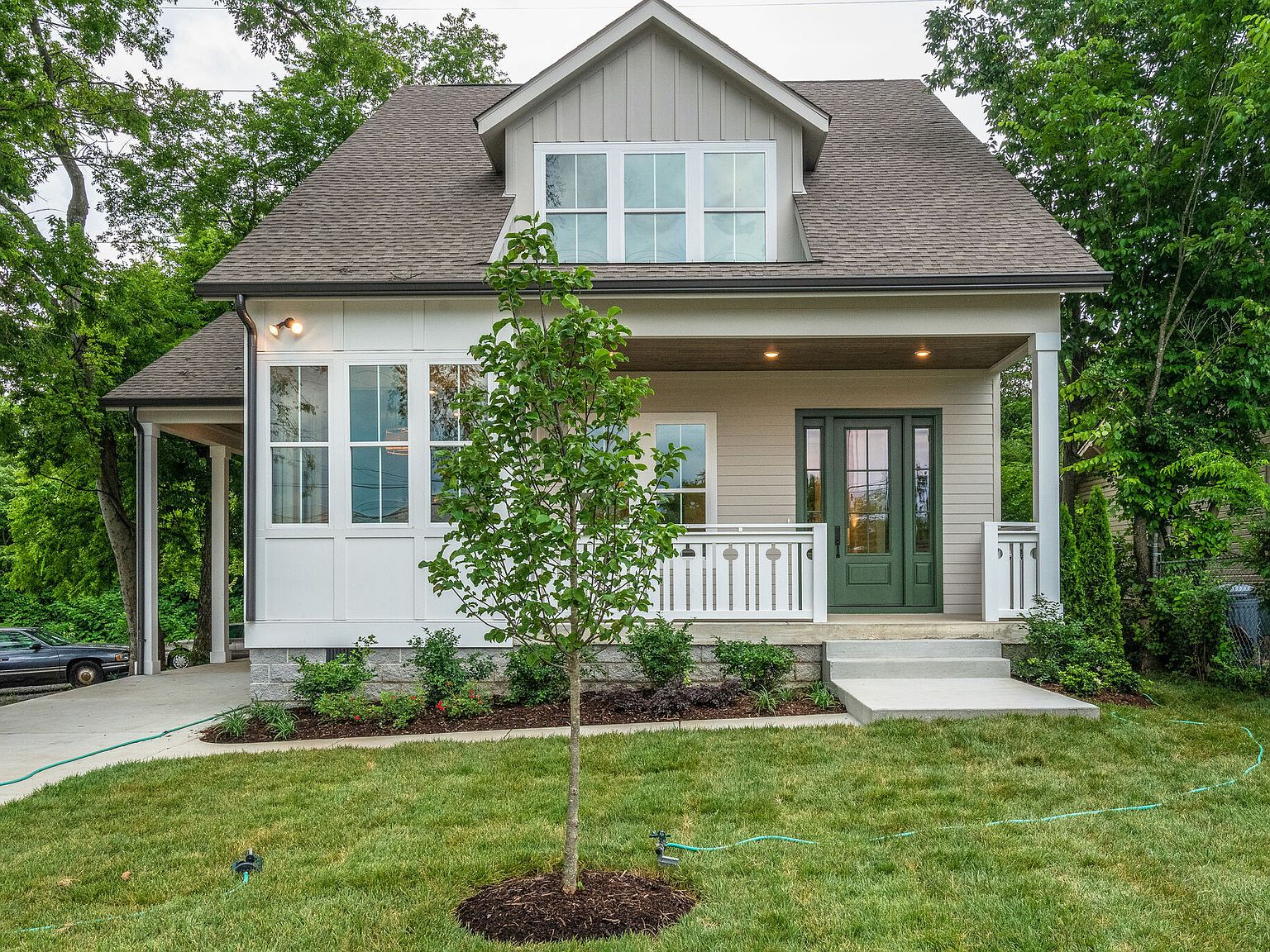 East Nashville, separated from the city's downtown by the Cumberland River, is another enclave that parallels Belmont - Hillsboro in terms of price point and architectural style. Its historic districts, like Lockeland Springs and East End, are adorned with Victorian and Craftsman homes that have been restored or revamped to meet modern needs. The essence of East Nashville, however, lies in its artistic spirit. Galleries, live-music venues, and indie shops provide an eclectic mix of cultural experiences, reminiscent of Belmont - Hillsboro's vibrant blend of history and modernity.
Green Hills, situated to the southwest of Belmont - Hillsboro, is another contender in Nashville's lineup of prestigious neighborhoods. While it might have a slightly higher price point in certain areas, the similarity in construction, especially in its older sections, is undeniable. Homes here also pay homage to early 20th-century designs, showcasing colonial and craftsman styles. What sets Green Hills apart is its commercial district, notably The Mall at Green Hills, which attracts both locals and visitors. Despite its upscale shopping options, Green Hills retains a relaxed, residential feel, making it a perfect blend of convenience and tranquility.
Richland - West End, bordering Belmont - Hillsboro, is almost its mirror image in many ways. Homes in this area reflect the historic charm of the early 1900s, with many structures registered on the National Register of Historic Places. The neighborhood is characterized by wide sidewalks and tree-shaded avenues, reminiscent of a bygone era. Yet, the vibrancy of the community is tangible, with residents frequently hosting block parties, porch concerts, and garden tours, reinforcing the sense of camaraderie and shared lifestyle values akin to those in Belmont - Hillsboro.
Food Scene
Belmont - Hillsboro, with its historical charm and tight-knit community, is beautifully complemented by its vibrant dining scene. Just around the corner from those picturesque homes, locals and visitors alike are presented with an array of eateries that reflect both Nashville's rich culinary heritage and its innovative spirit.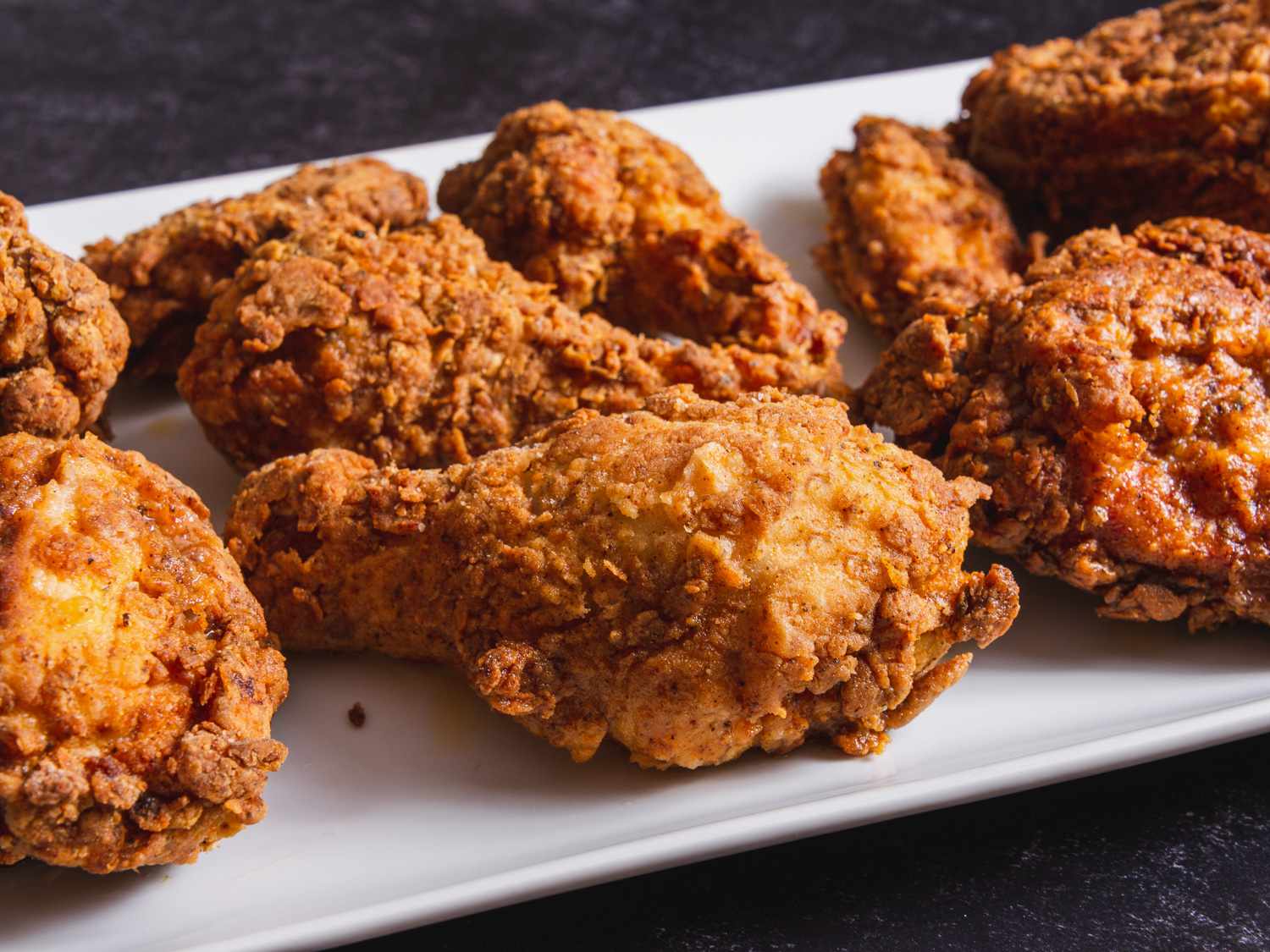 One cannot talk about the Nashville dining scene without mentioning its classic Southern fare. Near Belmont - Hillsboro, there are places where you can dig into comforting plates of biscuits and gravy, fried chicken, and collard greens. These dishes, passed down through generations, tell stories of family gatherings, Sunday brunches, and traditions that have become the fabric of the community. It's the kind of food that's perfect for a lazy weekend brunch or a hearty mid-week dinner.
Yet, Belmont - Hillsboro's dining options are far from being pigeonholed into one genre. Reflecting the neighborhood's proximity to two universities, the area offers a plethora of international cuisines, from authentic Mexican tacos to spicy Thai curries and savory Mediterranean dishes. These establishments, often run by local families with ties to their native lands, offer patrons a passport to global flavors, all within a short walk or drive from home.
Adding to this culinary tapestry is a new generation of chefs and restaurateurs who are pushing the boundaries, offering fusion cuisines and experimenting with new techniques. It's not unusual to find a classic Southern dish reimagined with a twist, combining traditional ingredients with flavors from other parts of the world. This innovative spirit makes the dining scene near Belmont - Hillsboro a dynamic one, ensuring that residents and visitors are always in for a delightful surprise.
But beyond the food, what truly stands out in this area is the ambiance. Many of the restaurants and cafes exude a cozy, intimate feel, whether it's through their rustic decor, live music nights, or the friendly staff who often remember your name and favorite dish. It's this combination of delicious food and warm hospitality that makes dining near Belmont - Hillsboro a truly memorable experience.
Entertainment
Belmont - Hillsboro, nestled in the heart of Nashville, is not only rich in architectural beauty but also sits at the nexus of the city's lively entertainment and sporting scene. When it comes to entertainment, Nashville's moniker, "Music City," offers a hint of what's in store. Just a short jaunt from Belmont - Hillsboro, one can immerse themselves in the melodious echoes of live music venues. Whether it's the soulful strumming of a guitar in a dimly-lit blues bar or the energetic vibe of an indie rock concert, the neighborhood's proximity to such a vast musical landscape is undeniably one of its most endearing qualities.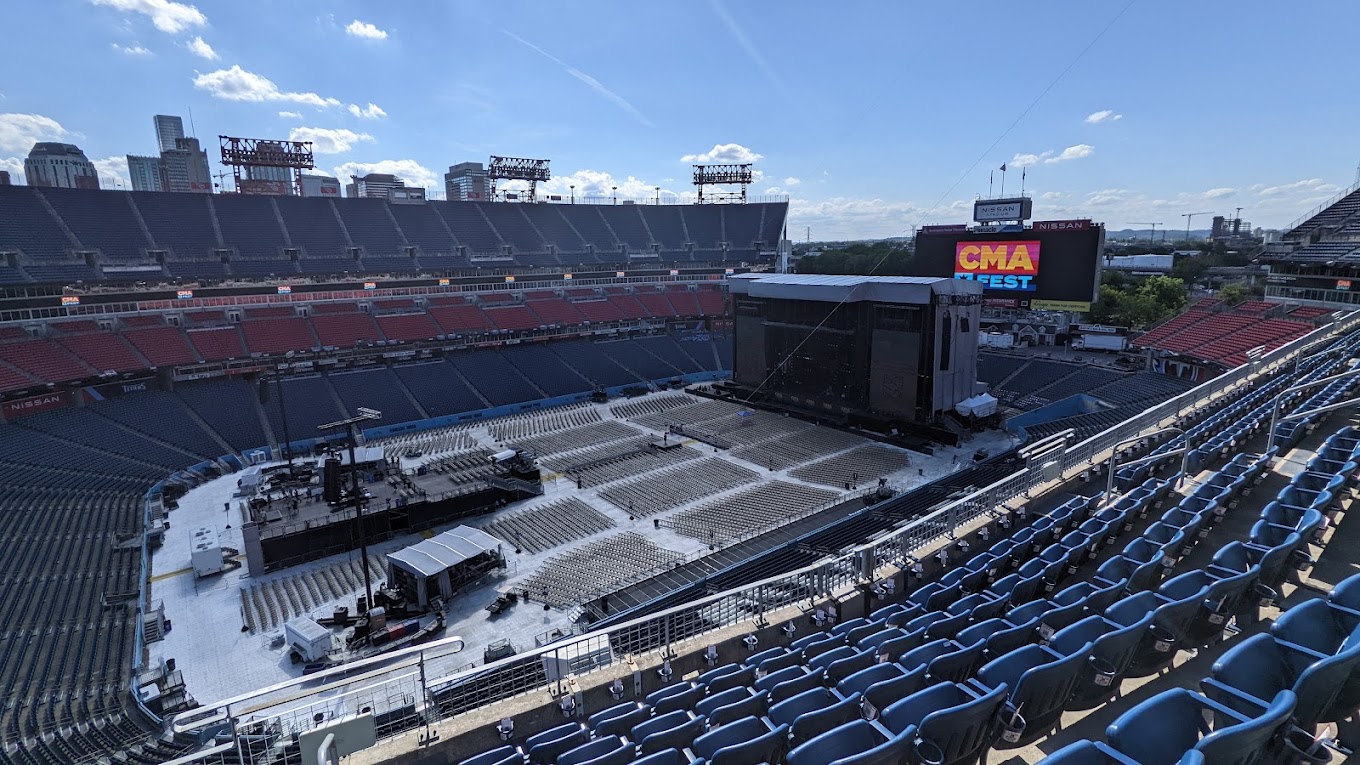 But music isn't the only form of entertainment that residents have at their fingertips. The area is dotted with theaters and performance spaces showcasing everything from Broadway-style productions to avant-garde plays and dance performances. Local artists often find platforms here, giving performances a personal, intimate touch that larger venues might lack. The essence of Nashville's artistic spirit, its penchant for storytelling through various art forms, is palpable in these spaces.
Switching gears to sports, Belmont - Hillsboro is fortunate to be near some of Nashville's most iconic sporting arenas. While the neighborhood itself might exude a serene ambiance, a few minutes away, the roar of crowds at a football or hockey game can be heard. The Nashville Predators, the city's beloved NHL team, draw fans from all over, and their games are a thrilling blend of athleticism and entertainment. Meanwhile, Nissan Stadium, home to the Tennessee Titans, stands as a testament to the city's passion for NFL football. For those who prefer their sports to be accompanied by a melody, there's even the occasional concert held at these venues, blending Nashville's two loves: music and sports.
Whether you're a die-hard sports enthusiast or a lover of the arts, Belmont - Hillsboro's strategic location ensures that there's always something happening nearby to keep you entertained and engaged.
Health and Wellness
Belmont - Hillsboro, known for its historic charm and lively community vibe, offers more than just scenic beauty and cultural attractions. For residents and visitors who prioritize health and wellness, the neighborhood and its surrounding areas present a diverse array of options that support a balanced lifestyle.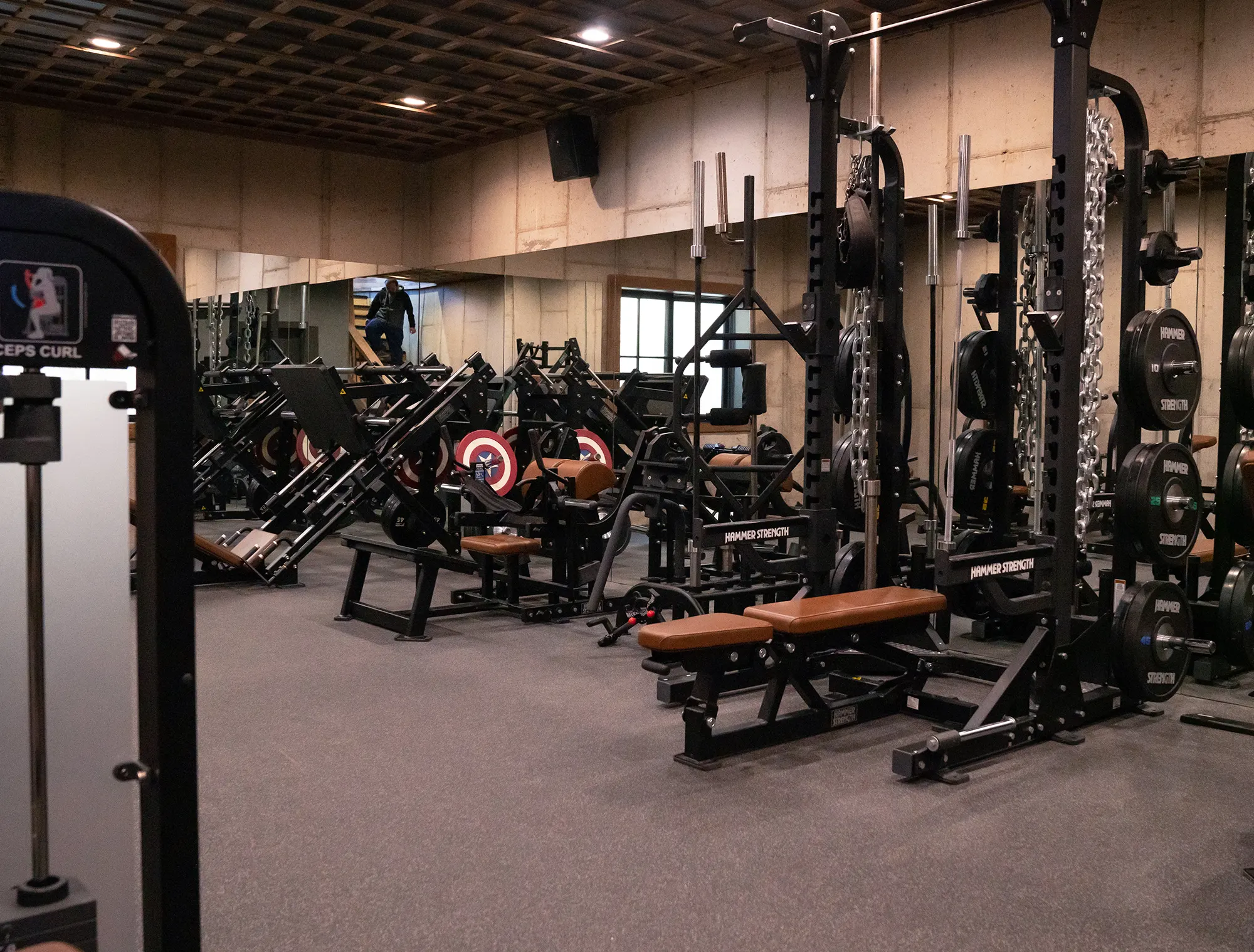 One of the most delightful facets of Belmont - Hillsboro is its walkability. Tree-lined streets and well-maintained sidewalks beckon residents to step outside for a refreshing morning jog or an evening stroll. These paths not only provide a cardiovascular workout but also act as a peaceful escape from the hustle and bustle of daily life. The serene ambiance, coupled with the beauty of the historic homes, makes every walk or run a visually and mentally rejuvenating experience.
For those looking for a more structured workout, the vicinity boasts a range of fitness centers and yoga studios. Whether you're an ardent yogi seeking a deep stretch and meditative session, a fitness enthusiast looking for high-intensity interval training, or someone just beginning their wellness journey, there's a place that caters to every need. These establishments often emphasize community, hosting group classes and workshops that allow participants to connect with like-minded individuals while working towards their health goals.
Beyond physical fitness, the area around Belmont - Hillsboro offers holistic health and wellness options. Several spa and massage therapy centers dot the landscape, providing residents with opportunities for relaxation and rejuvenation. These spaces, with their calming ambiance and expert therapists, offer a range of treatments designed to alleviate stress and promote overall well-being.
Nutrition, a cornerstone of a balanced lifestyle, is well catered to in the Belmont - Hillsboro vicinity. With numerous farmers' markets, organic stores, and health-focused cafes, sourcing nutritious and wholesome foods becomes a delightful experience. Many of these places prioritize locally-sourced, farm-fresh produce, ensuring that meals are not only delicious but also packed with vital nutrients.
In essence, Belmont - Hillsboro, while rooted in history, is forward-thinking in its approach to health and wellness. The array of options available, combined with the community's emphasis on well-being, makes it an ideal place for those striving for a balanced and healthy life.
Outdoor Lifestyle
Belmont - Hillsboro, with its quaint streets and historic charm, is not just an urban retreat; it's a gateway to Nashville's vibrant outdoor life. The neighborhood and its surrounding areas beautifully cater to those who have an affinity for nature and a penchant for outdoor activities.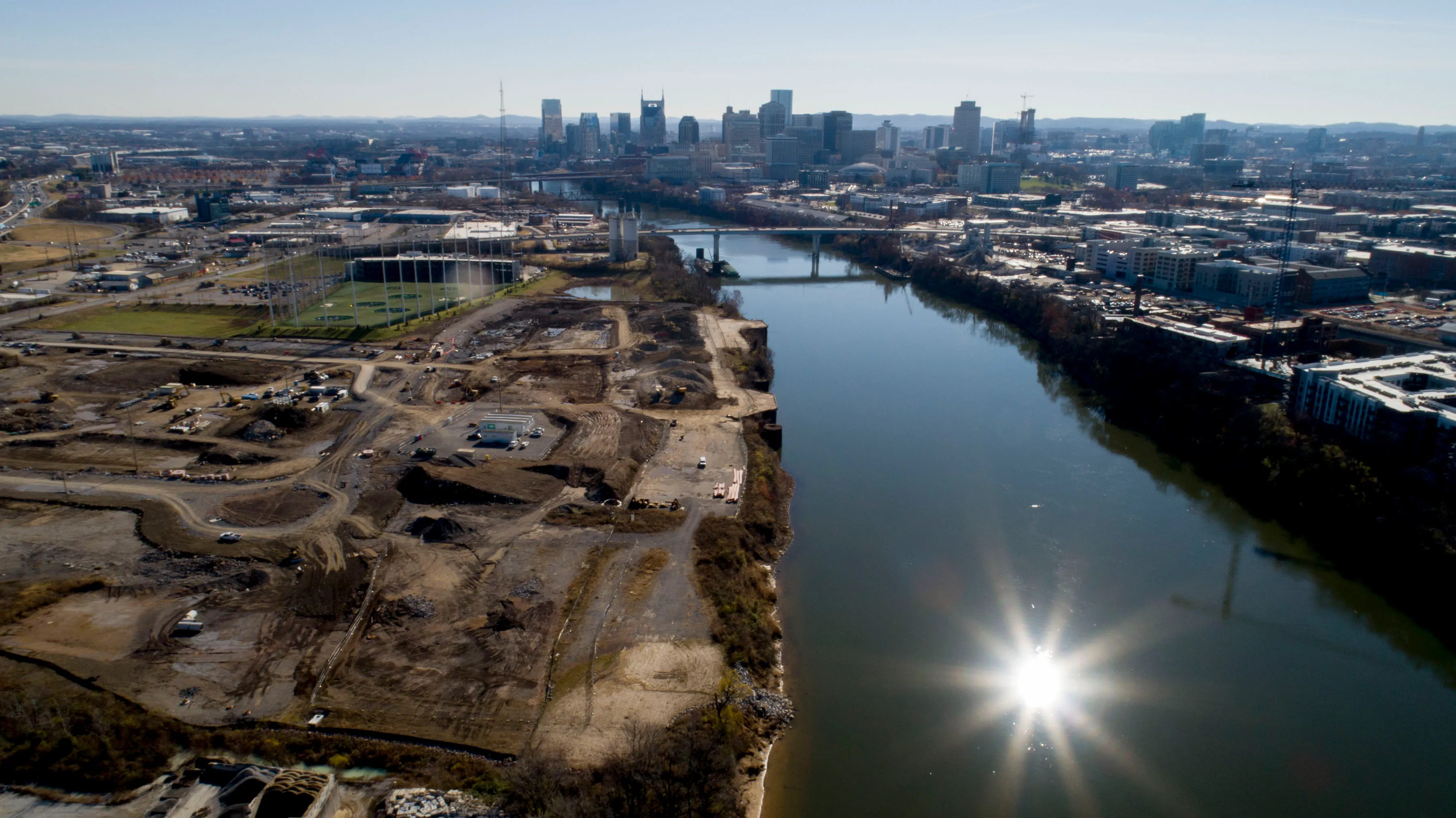 Sevier Park stands as one of the most notable green spaces in the vicinity of Belmont - Hillsboro. It's not just a park; it's a communal haven. With expansive green lawns, children's play areas, and meandering pathways, it's a favorite among families, joggers, and those looking for a quiet spot to relax with a book. The park's landscape changes with the seasons, offering a kaleidoscope of colors – from the pink blossoms of spring to the russet hues of fall.
Adjacent to the neighborhood is the Belmont University campus, which offers its own slice of green serenity. Though it's an educational institution, its well-maintained grounds, featuring lush lawns and mature trees, provide an additional recreational space for locals. On any given day, one might find students and residents alike enjoying a picnic, playing a casual game of frisbee, or simply soaking in the sun.
For the more adventurous souls, the nearby greenways and trails offer a deeper connection with nature. These trails, which snake through woodlands and run alongside serene waterways, are perfect for hiking, biking, or even horseback riding. They provide a fantastic opportunity to observe local wildlife, from chirping birds to the occasional deer, making each outing a unique experience.
Water enthusiasts aren't left out either. The Cumberland River, just a short drive from Belmont - Hillsboro, beckons kayakers and paddleboarders to its flowing expanse. The river, with its gentle currents and scenic banks, offers an ideal backdrop for aquatic adventures. Moreover, numerous local outfitters offer rentals and guided tours, ensuring even beginners can partake in the fun.
In many ways, Belmont - Hillsboro serves as an urban oasis, providing its residents with the best of both worlds. The neighborhood seamlessly marries the comforts of city living with the rejuvenating touch of nature, creating a perfect blend for those who cherish an outdoor lifestyle.
Education
Belmont - Hillsboro, in the heart of Nashville, is an area that's not just replete with historical charm and cultural offerings, but also boasts a robust educational landscape. For families residing in this neighborhood, the options available for both private and public education are both varied and commendable.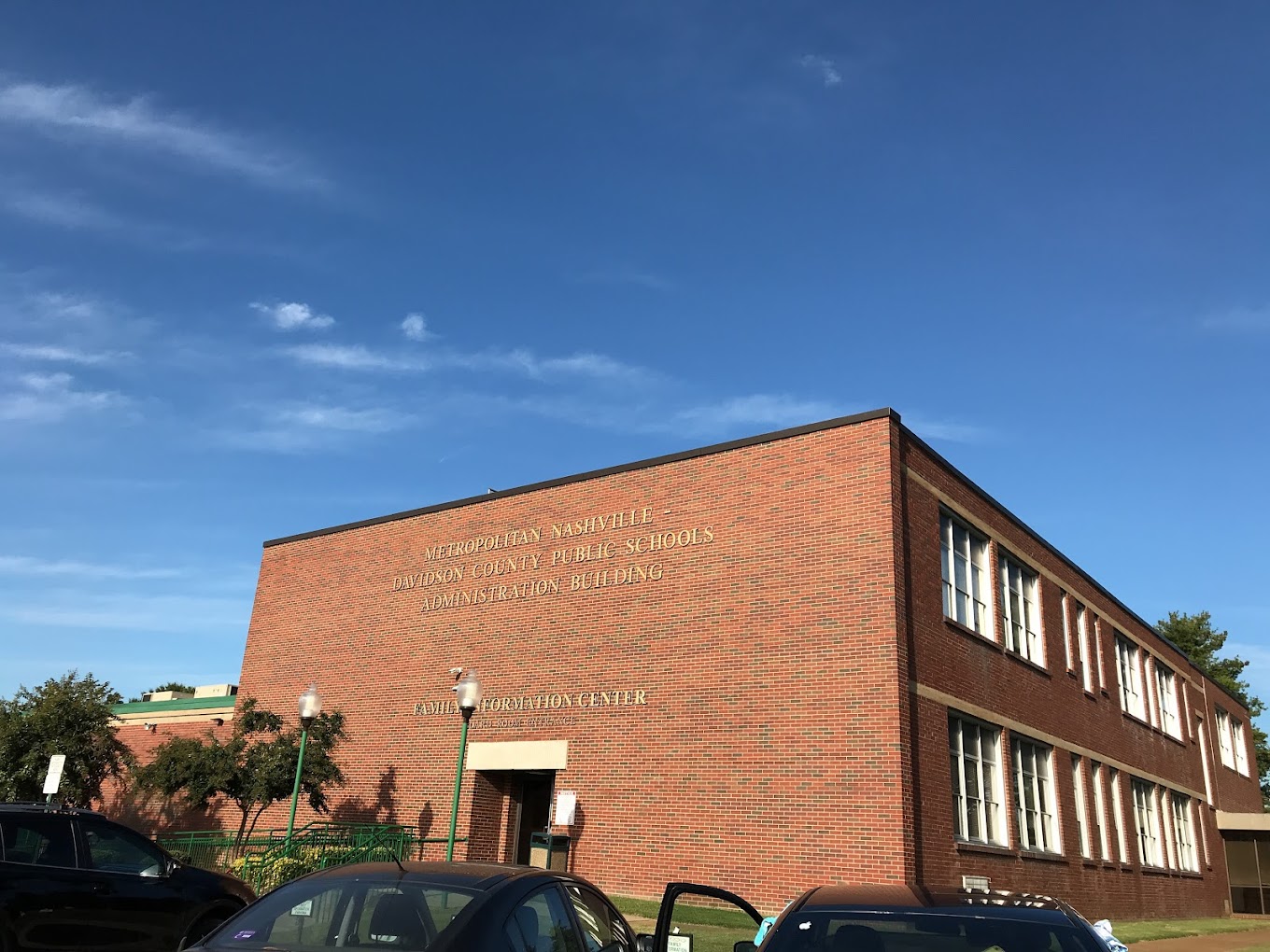 The public schools in and around Belmont - Hillsboro are under the jurisdiction of Metro Nashville Public Schools, a district recognized for its commitment to academic excellence and holistic child development. Schools in the area have been known to foster a nurturing environment, emphasizing not just scholastics but also extracurricular activities. Music, arts, and sports programs thrive, reflecting the city's own cultural and athletic pulse. Teachers and staff in these institutions are often praised for their dedication, making sure students are equipped with the tools and knowledge to navigate the world confidently.
For those seeking private education, Belmont - Hillsboro is in close proximity to some of Nashville's most esteemed institutions. These schools often blend rigorous academic curricula with faith-based or alternative pedagogical approaches. Small class sizes, personalized attention, and expansive extracurricular offerings are some hallmarks of these private establishments. Parents often appreciate the close-knit community vibe of these schools, where educators and families collaborate to ensure each child's success.
In addition to primary and secondary education, Belmont - Hillsboro is uniquely situated near two renowned higher education institutions: Belmont University and Vanderbilt University. Belmont University, with its picturesque campus, is celebrated for its programs in music and the arts, echoing Nashville's deep-rooted musical heritage. On the other hand, Vanderbilt University, a globally recognized research institution, offers a diverse range of undergraduate and graduate programs. Its presence in the area not only enhances the academic atmosphere but also brings a youthful, vibrant energy.
In essence, Belmont - Hillsboro is more than just a neighborhood of beautiful homes and lively streets. It's a hub of learning, where residents have a plethora of choices to ensure their children's educational journeys are both enriching and empowering.
Shopping and Retail
Belmont - Hillsboro, nestled comfortably in Nashville's dynamic tapestry, offers residents and visitors an intriguing mix of shopping and retail experiences. While the neighborhood itself exudes an old-world charm, its shopping scene reflects a delightful juxtaposition of the vintage and the contemporary.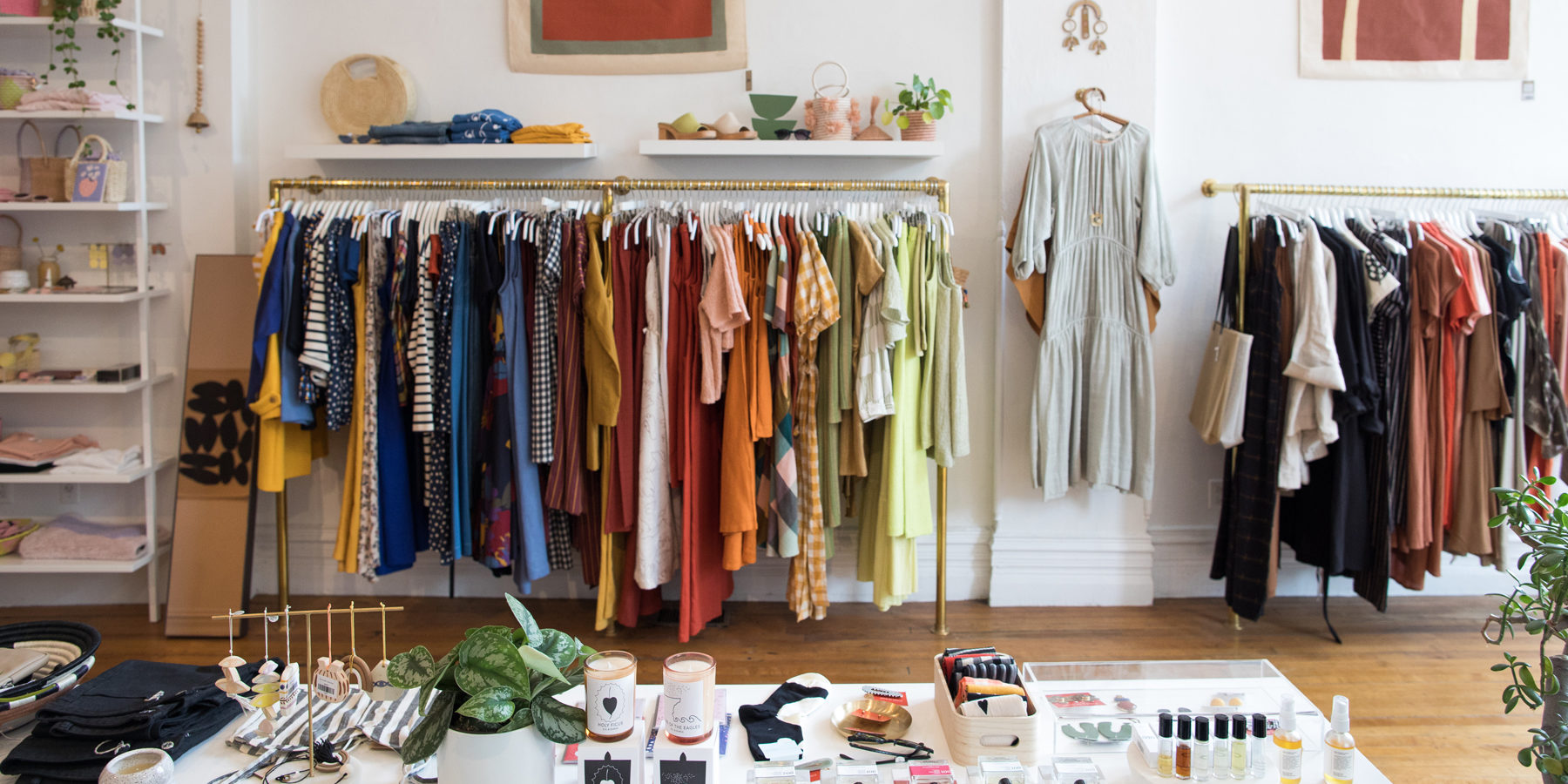 A stroll through the streets near Belmont - Hillsboro often leads one to discover a myriad of boutique shops. These locally-owned establishments give the area its unique character. From handcrafted jewelry to vintage clothing finds, there's a certain magic in browsing items that have stories to tell. The shop owners, many of whom have been part of the community for years, infuse their passion and personal touch into their offerings. It's not uncommon to strike up a conversation with them and learn the tales behind their wares.
But it's not all vintage and artisanal. Belmont - Hillsboro's proximity to the city center ensures that those seeking more contemporary shopping experiences aren't left wanting. Sleek retail spaces offer the latest in fashion, tech, and home decor. Brand-conscious shoppers will find familiar names, ensuring that they have access to the latest trends and products.
Of course, no shopping experience is complete without a little gastronomic indulgence. And the neighborhood doesn't disappoint in this regard. Interspersed between the retail spaces are cozy cafes and eateries, perfect for taking a shopping break. Whether it's a quick espresso shot to rejuvenate or a leisurely lunch, these culinary spots add another layer to the shopping experience.
Additionally, the frequent events and pop-up markets in the area add a dynamic touch to the retail scene. These events often showcase local artisans and crafters, turning a regular shopping spree into a delightful treasure hunt. Whether you're searching for unique hand-made gifts, artisanal food products, or just soaking in the vibrant atmosphere, there's always something new to explore.
In essence, Belmont - Hillsboro offers a shopping landscape that's as varied and vibrant as its community. It's a place where the old coexists harmoniously with the new, providing shoppers with an experience that's both nostalgic and refreshingly modern.
Business and Economy
The economic landscape near Belmont - Hillsboro in Nashville is as diverse and dynamic as the community itself. The neighborhood, with its blend of historic charm and modern amenities, finds itself surrounded by a variety of businesses and industries that contribute significantly to the local economy.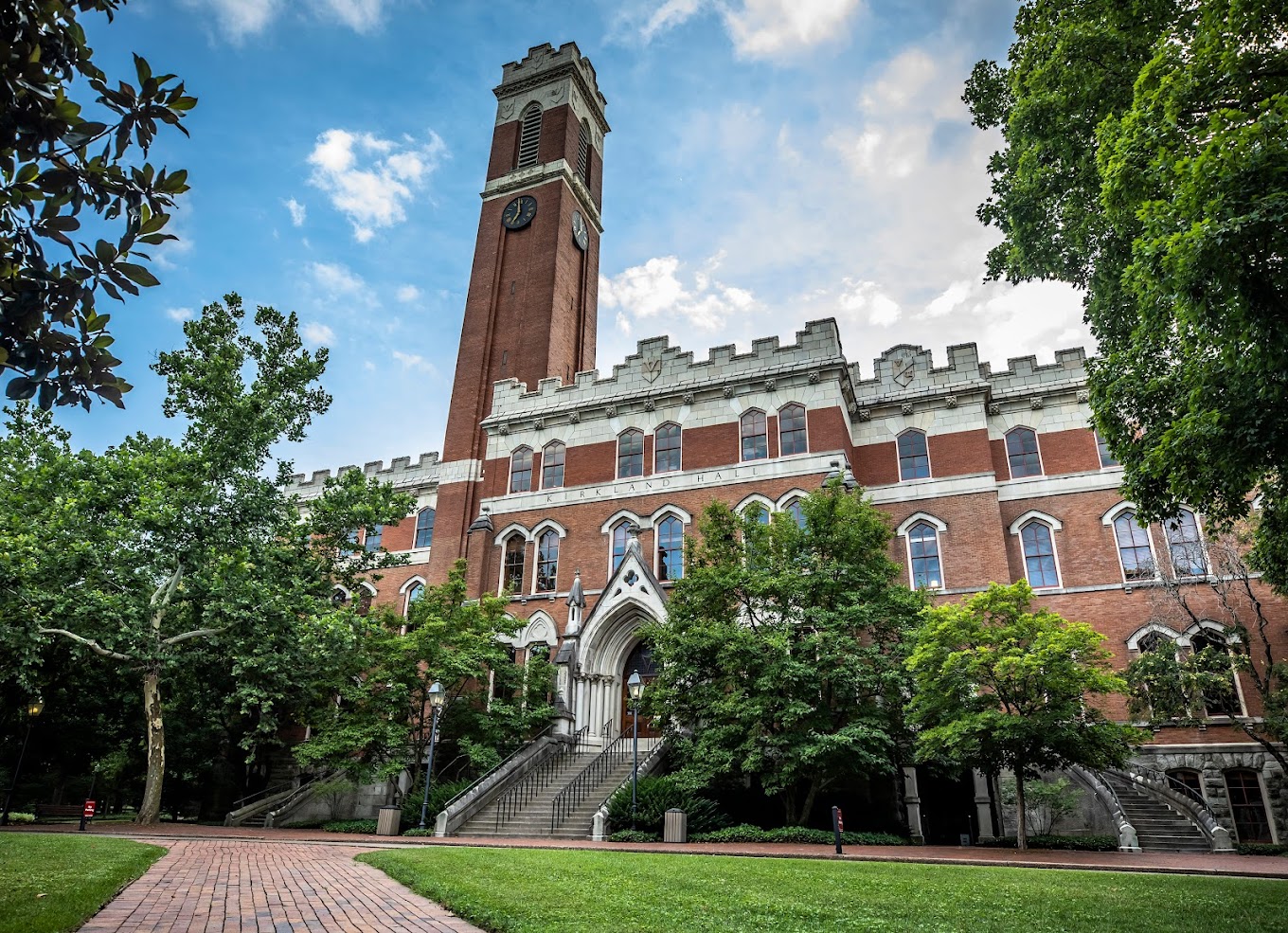 Nashville, fondly dubbed the "Music City," naturally sees the music industry as one of its major economic pillars. The proximity of Belmont - Hillsboro to the heart of the city means that many of its residents and local establishments are intertwined with this industry. Recording studios, talent agencies, music venues, and even instrument shops play a crucial role in upholding Nashville's musical legacy. From emerging artists cutting their first tracks to established stars producing chart-toppers, the reverberations of the music industry are felt strongly in and around Belmont - Hillsboro.
Another significant contributor to the local economy is the healthcare sector. With renowned institutions like Vanderbilt University Medical Center not too far away, there's a considerable influx of healthcare professionals residing in or commuting through Belmont - Hillsboro. This sector not only offers employment but also ensures top-tier medical facilities for residents.
Higher education, too, plays a pivotal role in the area's economic tapestry. Institutions like Belmont University and Vanderbilt University not only bring in students from across the globe but also contribute through research, events, and employment opportunities. The presence of these educational powerhouses supports a plethora of auxiliary businesses, including bookstores, cafes, housing, and more.
Tourism and hospitality, given the neighborhood's character and Nashville's allure, are also vibrant sectors. Boutique hotels, bed and breakfast establishments, and an array of eateries cater to the steady stream of visitors drawn to the city's musical heritage, cultural events, and southern charm.
Lastly, the rise of tech startups and creative agencies has added a fresh pulse to Nashville's economic heartbeat. Co-working spaces, tech hubs, and innovative startups have found a home in and around Belmont - Hillsboro, signaling a contemporary shift in the city's business landscape.
In a nutshell, the area around Belmont - Hillsboro stands as a testament to Nashville's multifaceted economic prowess. It's a place where tradition meets innovation, creating a thriving environment that supports both the community and the broader city's growth.
Hotels and Lodging
When it comes to hospitality near Belmont - Hillsboro in Nashville, there's a delightful array of choices that cater to every traveler's desire. The neighborhood, with its blend of history, culture, and modern flair, has accommodations that reflect its diverse character.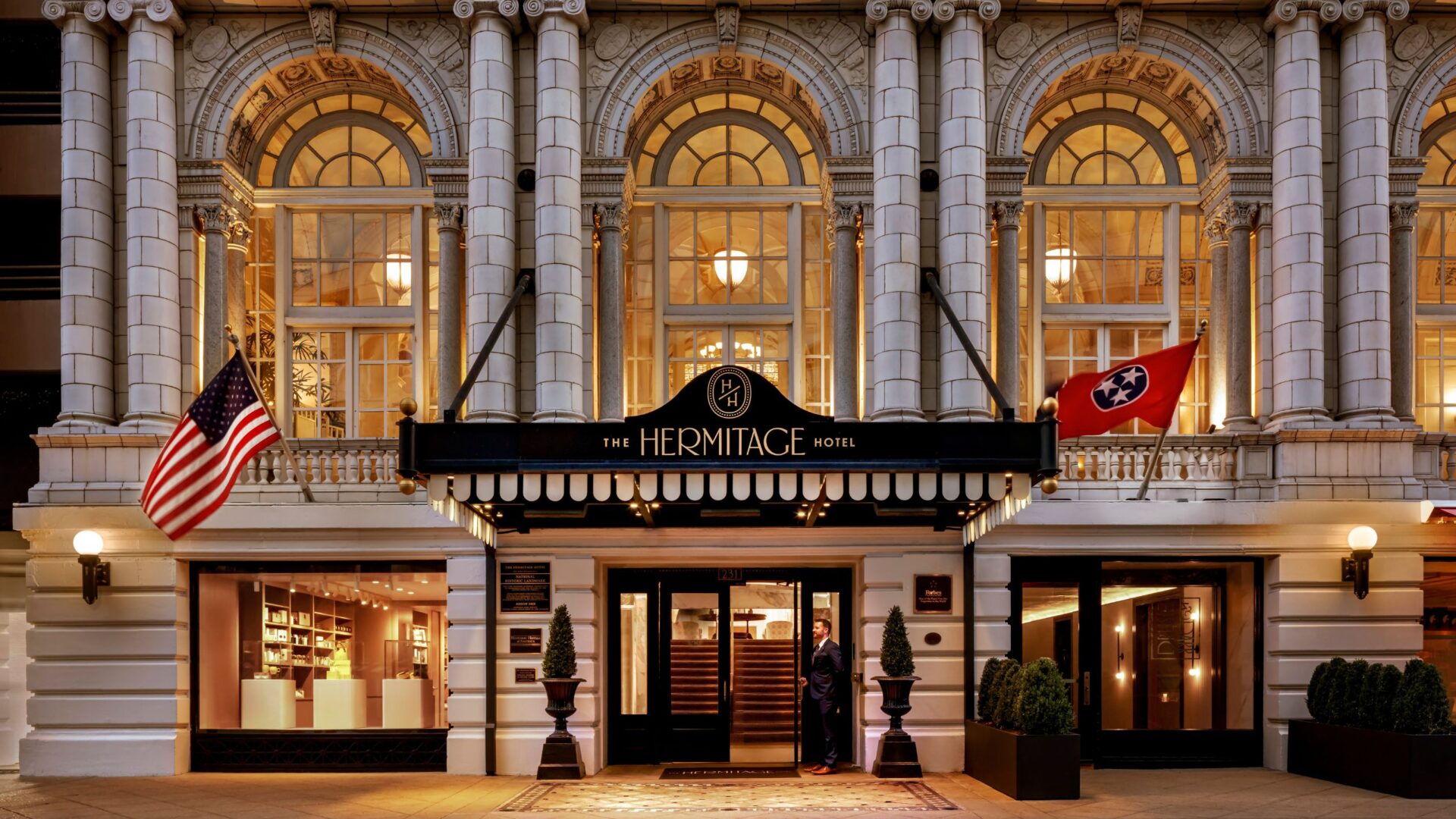 Among the charming streets and historic homes of Belmont - Hillsboro, one can find several bed and breakfast establishments. These cozy accommodations often reside in beautifully preserved historic homes, offering guests a taste of Nashville's rich past. Staying in one of these B&Bs is like taking a step back in time, all while enjoying modern amenities. Morning meals are often a lavish affair, with innkeepers serving up delicious southern breakfasts and, at times, sharing tales of the city's musical legends or historic events.
If more contemporary accommodations are on one's radar, several boutique hotels have popped up in and around the area. These establishments often marry modern design with nods to Nashville's heritage. Art installations inspired by music, luxurious rooms equipped with the latest tech, and rooftop bars with views of the city skyline – these boutique hotels offer a stylish stay that resonates with the cosmopolitan spirit of modern Nashville.
For those seeking the tried and true, there are also several well-known hotel chains in the vicinity. These establishments offer the familiar comforts many travelers seek, from spacious suites to fitness centers. Their locations, often strategically placed, provide easy access to Belmont - Hillsboro's attractions as well as the broader highlights of Nashville.
Beyond the traditional hotel and B&B offerings, the rise of short-term rental platforms has introduced a range of unique lodging options. From quaint cottages to modern apartments, these rentals allow visitors to experience the neighborhood like a local. They're especially popular among those looking for longer stays or seeking a more home-like environment during their Nashville adventure.
In essence, Belmont - Hillsboro and its surrounding areas cater to a spectrum of lodging preferences. Whether it's the personal touch of a B&B, the chic vibe of a boutique hotel, or the comfort of a familiar chain, visitors are bound to find a place that feels just right as they explore the heart and soul of Nashville.
Travel and Transportation
Belmont - Hillsboro's prime location in Nashville ensures that residents and visitors are well-connected, whether they're hopping on a local bus or catching an international flight. The neighborhood's accessibility is truly one of its many appealing traits.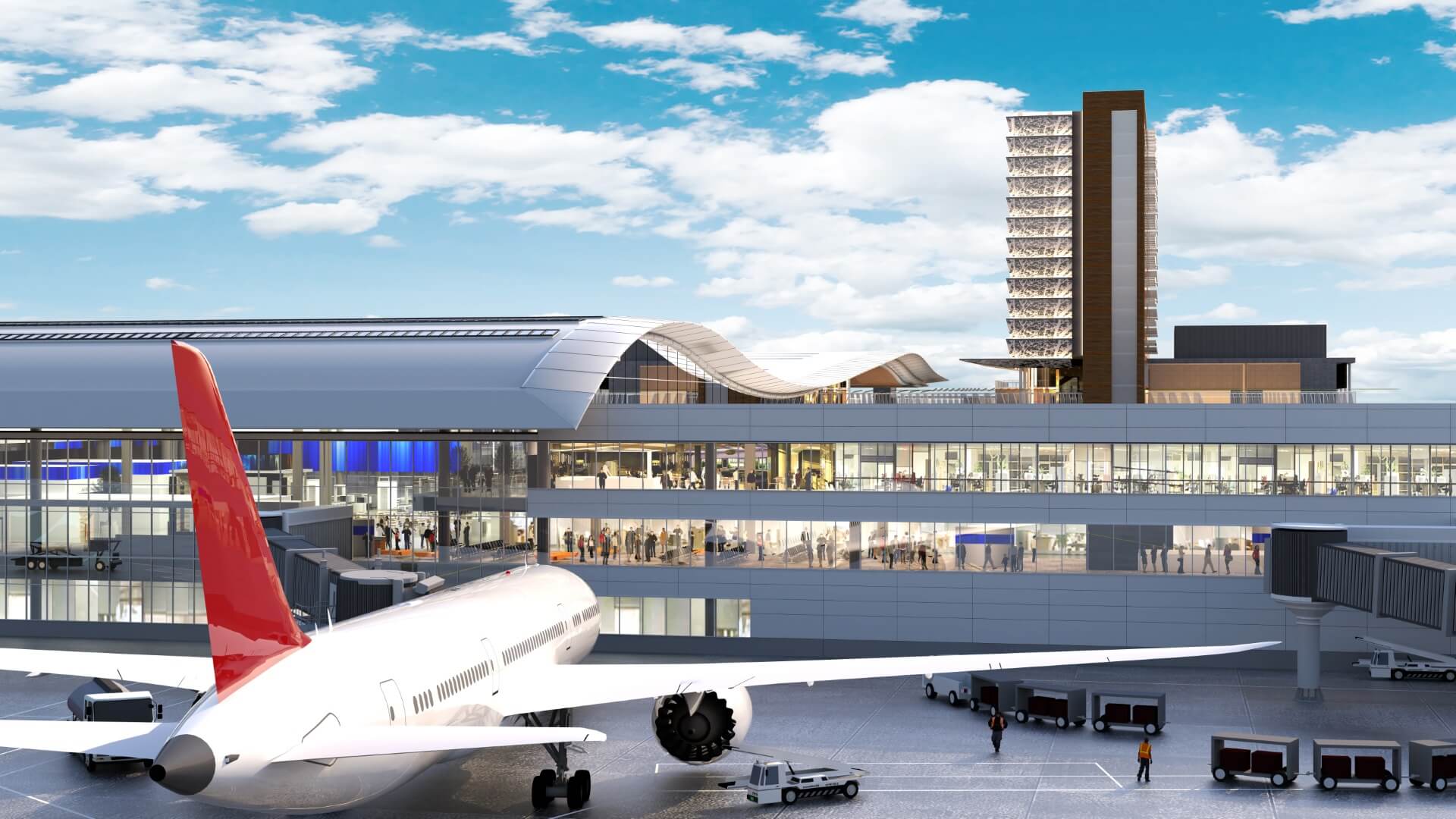 One can't discuss travel in Nashville without mentioning Nashville International Airport (BNA). Situated just about a 15 to 20-minute drive from Belmont - Hillsboro, depending on traffic, BNA serves as the main gateway to the city for both domestic and international travelers. It's large enough to offer a range of flight options across various airlines, but still maintains a certain Southern charm that ensures a pleasant experience for travelers. For residents of Belmont - Hillsboro, the ease with which they can reach the airport for business trips or vacations is undeniably a bonus.
On the subject of local transit, Belmont - Hillsboro is well-served by the Metropolitan Transit Authority (MTA), Nashville's public transportation system. Multiple bus routes crisscross the area, connecting residents to various parts of the city. The buses are not only efficient but also quite affordable, making them a popular choice for daily commutes, whether it's heading to work, school, or just a day out in the city. Plus, with Nashville's continued efforts to expand and improve public transit, the future looks promising for even more seamless connectivity.
For those who prefer a more active mode of transportation, bike-sharing programs have gained popularity in recent years. Stations dotted around the neighborhood allow residents and visitors to rent bicycles for short rides, whether it's a quick errand or a leisurely ride through the city's greenways.
In essence, Belmont - Hillsboro's location in the heart of Nashville ensures that, no matter where one's journey is headed – be it across the city or across the globe – the starting point is always conveniently close. It's this blend of local connectivity and broader accessibility that adds another layer to the neighborhood's charm.