Bellwood, Nashville, TN Homes for Sale
Bellwood, Nashville, TN Homes for Sale
October 3, 2023
Bellwood Homes
Bellwood, located in the heart of Nashville, TN, offers an exquisite blend of modern-day living and historic charm. The homes here are a testament to the rich architectural heritage of the city. Many properties, especially those that line the older streets, carry with them a distinct vintage allure, with well-preserved brick exteriors, gabled roofs, and intricate woodwork. Their front porches, reminiscent of an era where neighbors greeted each other in the evenings, instill a sense of community that is hard to find elsewhere.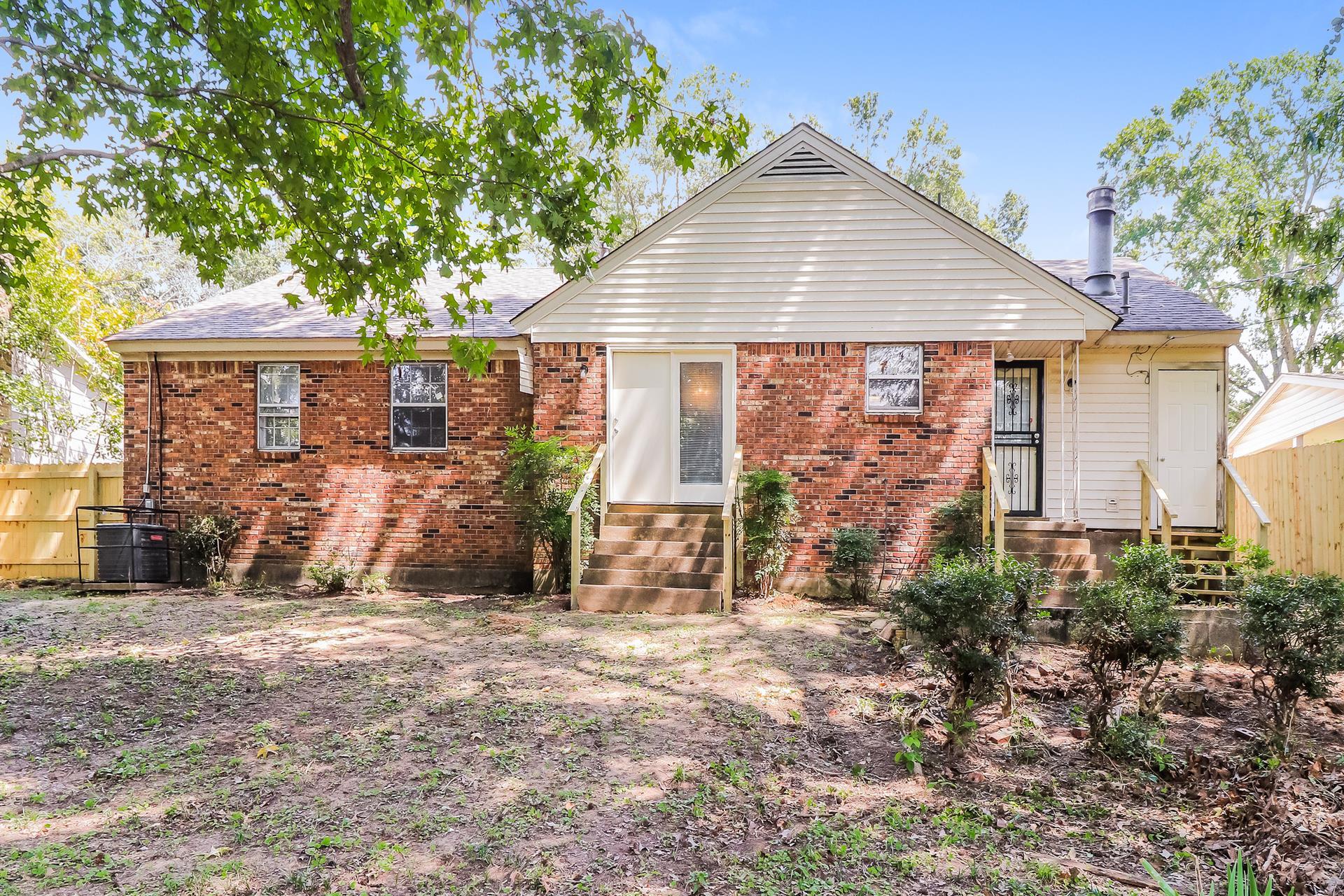 Over the years, as Nashville has grown and evolved, so too has Bellwood. Amidst the classical structures, one can also find more contemporary homes that cater to the modern homeowner. These newer constructions, while maintaining harmony with their surroundings, often feature open floor plans, energy-efficient technologies, and high-end finishes. This blend of old and new creates a visually compelling streetscape that feels both timeless and forward-looking.
The community vibe in Bellwood is vibrant and welcoming. Its tree-lined streets not only add to the aesthetic appeal but also create shaded pathways, encouraging residents to indulge in evening strolls and casual conversations. The green spaces scattered throughout offer a perfect setting for families to spend quality time together, be it a picnic on a sunny day or a fun playdate for kids.
Beyond the confines of individual homes, Bellwood has a thriving local scene. The local markets, boutique shops, and eateries reflect the spirit of Nashville, with many of them showcasing local artisans and chefs. The sense of community here is palpable, with frequent neighborhood events, farmer's markets, and festivals bringing residents together, fostering bonds and celebrating shared values.
Proximity to Nashville's city center is another feather in Bellwood's cap. While it provides a peaceful residential haven, the hustle and bustle of the city, with its rich music scene, dining establishments, and cultural attractions, is just a short drive away. This ensures that residents enjoy the best of both worlds – the serenity of suburban living and the vibrancy of urban amenities.
Similar Communities
Eastwood Neighbors, situated to the east of downtown Nashville, is one such neighborhood that resonates with the charm and architectural appeal reminiscent of Bellwood. Here, homes exude a sense of historical richness, with many properties showcasing the craftsman style that's distinct to Nashville's older residential areas. These homes, often boasting spacious front porches and intricate wooden details, sit on well-landscaped plots that highlight the neighborhood's dedication to preserving its aesthetic allure.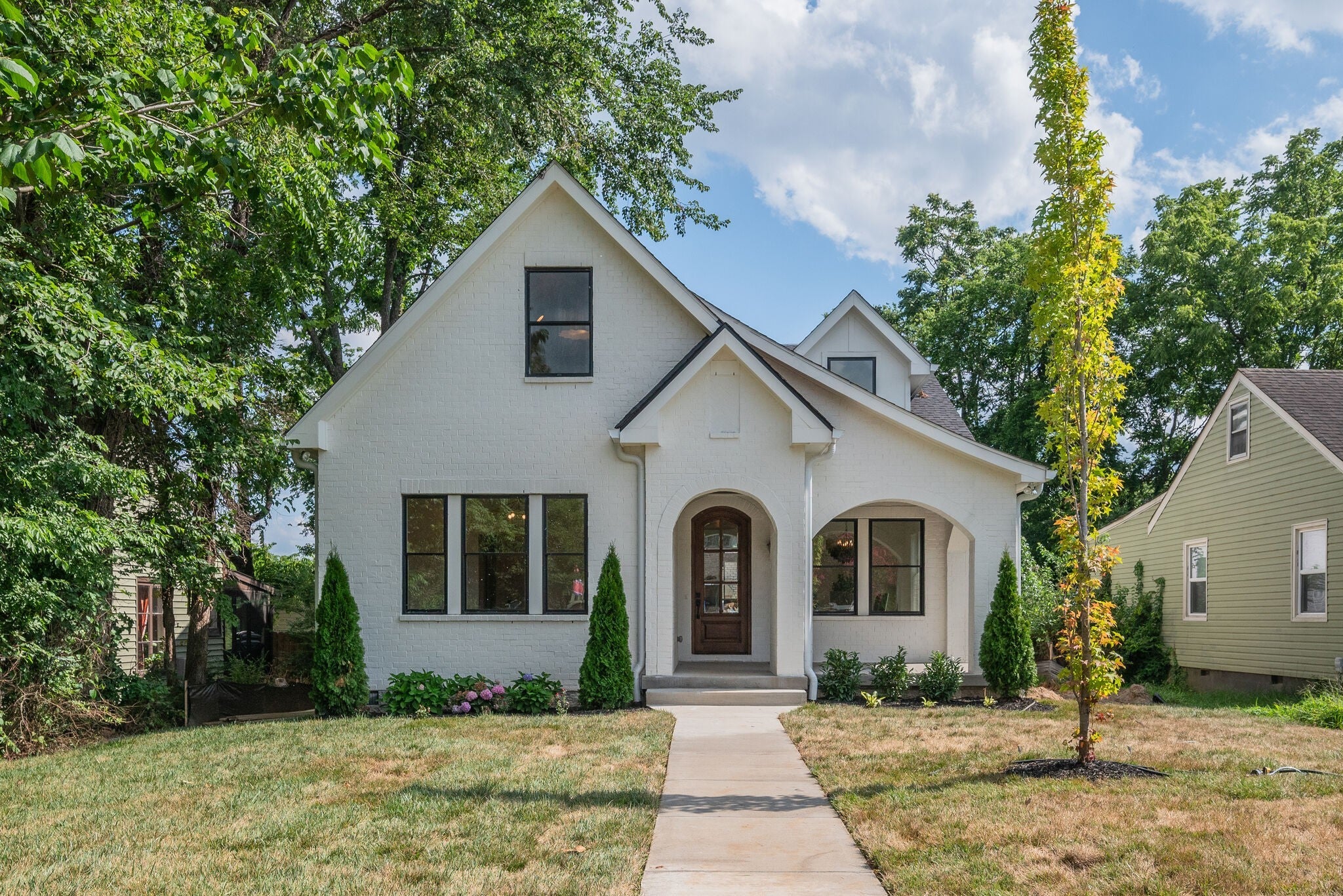 Lockeland Springs, another gem in Nashville's trove of picturesque neighborhoods, offers a similar ambiance. Many of the homes here date back to the early 20th century, offering an architectural potpourri of Victorian, Colonial Revival, and American Foursquare styles. The verdant parks and community gardens interspersed throughout Lockeland Springs give it a serene atmosphere. Here, residents savor the dual advantage of living in a quiet, aesthetically appealing area while being just a stone's throw away from the lively patches of East Nashville.
Inglewood, on the northeastern fringes of Nashville, too, aligns closely with Bellwood in terms of price point and lifestyle. Like Bellwood, Inglewood has seen a harmonious blend of the old with the new. The older homes, with their sprawling lawns and classic designs, stand gracefully alongside more modern constructions. Inglewood's local markets, cafe scene, and artistic hubs provide residents with an array of options for recreation and socializing, echoing the community vibes of Bellwood.
Rosebank, with its tree-canopied streets and eclectic mix of homes, is another neighborhood that parallels Bellwood's ethos. The harmonious existence of bungalows from the 1920s and newer, more modern structures creates a diverse streetscape that's visually delightful. Furthermore, the neighborhood's commitment to community building is evident in its active neighborhood association, regular community events, and the camaraderie among its residents.
Across these neighborhoods, one can observe a common thread of a tight-knit community, architectural elegance, and a lifestyle that marries the tranquility of suburban living with the conveniences of urban life.
Food Scene
When it comes to tantalizing the taste buds, the vicinity of Bellwood in Nashville, TN, doesn't disappoint. The dining scene near Bellwood is a delightful fusion of traditional Southern flavors and innovative culinary creations, reflecting the city's evolving cultural landscape.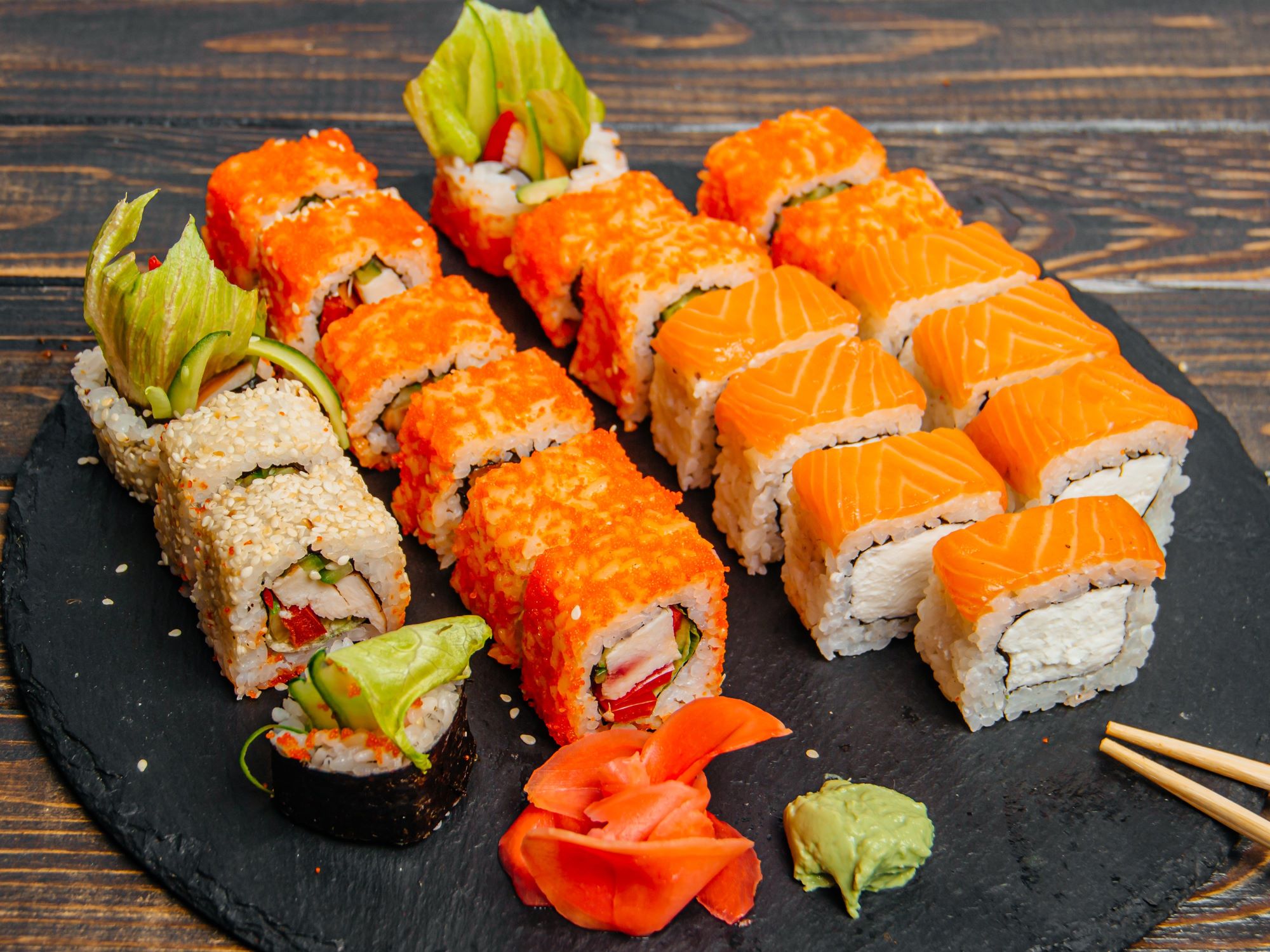 For those with a penchant for classic Southern fare, there are several eateries that have mastered the art of comfort food. From mouthwatering fried chicken to buttery biscuits and rich gravies, these establishments serve dishes that warm the heart and soul. But Southern cuisine isn't the only star in this neighborhood. Owing to Nashville's cosmopolitan vibe, Bellwood residents and visitors can also indulge in a variety of international flavors. Whether you're craving spicy Thai curries, savory sushi rolls, or hearty Italian pastas, there's a restaurant nearby waiting to serve you.
Another aspect that adds charm to the dining experience in and around Bellwood is the plethora of local cafes and bistros. Perfect for leisurely brunches or afternoon coffee breaks, these spots often become community hubs, fostering camaraderie among residents. And for those who like their dinner with a side of live music, it's Nashville after all! Several eateries double as music venues, hosting local artists and bands, making the dining experience melodious.
All in all, whether you're a food connoisseur, a casual diner, or someone looking for a memorable meal out, the dining options near Bellwood cater to every palate, ensuring that every meal is an experience in its own right.
Entertainment
Bellwood's proximity to the heart of Nashville ensures that residents are never too far from a pulsating array of entertainment options. The city, often hailed as the "Music City," reverberates with the sounds of country, blues, and rock. Legendary venues like the Ryman Auditorium and the Grand Ole Opry are just a short drive from Bellwood, offering residents a chance to witness some of the finest musical performances. And it's not just country music; from indie rock to classical symphonies, Nashville's music scene is as diverse as it is dynamic.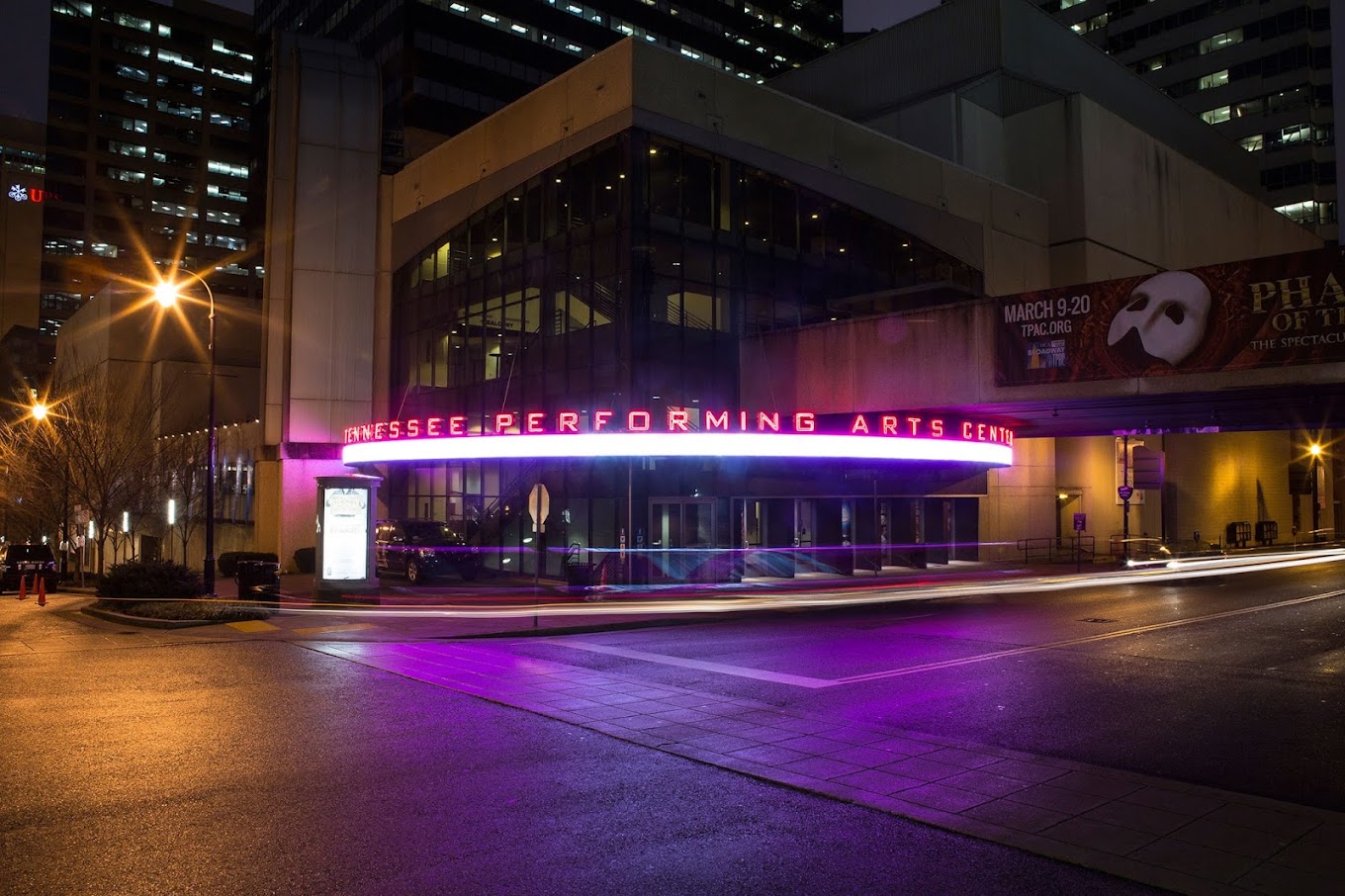 For those with a penchant for the arts, the Tennessee Performing Arts Center (TPAC) is a hub of culture, staging a myriad of events ranging from Broadway shows to ballet performances. The artsy vibe continues into the city's array of galleries, with spaces like the Frist Art Museum offering a visual feast for art enthusiasts.
On the sporting front, Nashville doesn't disappoint. Nissan Stadium, home to the Tennessee Titans, ensures football enthusiasts are always in for a treat during the NFL season. Similarly, hockey fans can catch the Nashville Predators in action at the Bridgestone Arena. Besides these major league games, the city frequently hosts collegiate sporting events, giving residents of Bellwood and surrounding neighborhoods a chance to rally behind local teams and enjoy the spirited atmosphere that comes with live sports.
For those who prefer a more participatory experience, the city's parks and recreational areas offer plenty of opportunities, from pick-up basketball games to weekend soccer matches. Indeed, whether you're an observer or an active participant, the entertainment and sporting events near Bellwood are sure to cater to a broad spectrum of tastes and preferences.
Health and Wellness
Living in Bellwood, Nashville, certainly comes with an impressive array of health and wellness options to ensure that residents lead a balanced and wholesome life. Nashville, given its urban sprawl, has been keenly aware of the importance of green spaces, and Centennial Park is a testament to this. Just a short distance from Bellwood, this expansive park offers walking trails, open spaces, and the serene Lake Watauga, making it an ideal spot for morning jogs, yoga sessions, or simply reconnecting with nature.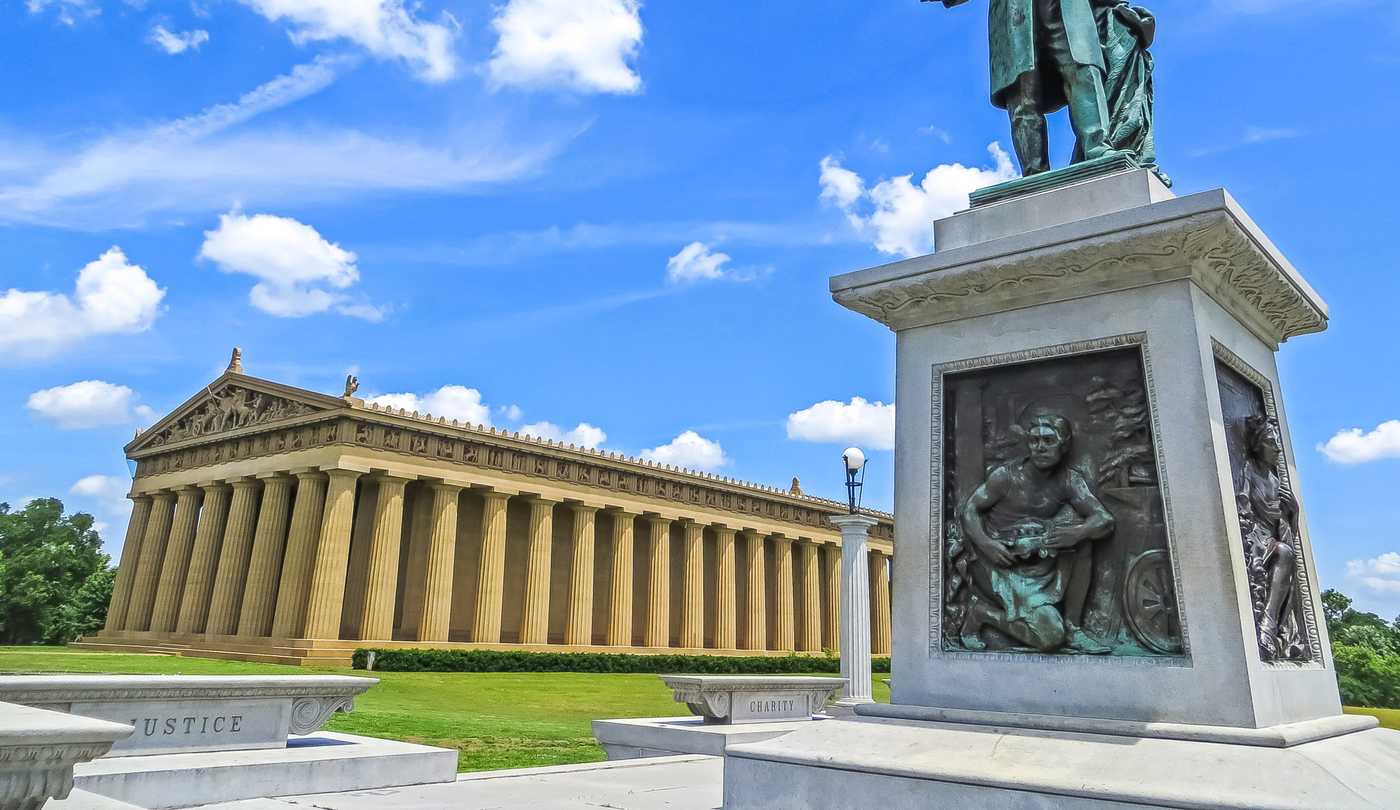 The city's commitment to holistic well-being isn't limited to outdoor spaces. The plethora of yoga studios, like the popular Hot Yoga Plus Nashville and Sanctuary for Yoga, cater to both novices and seasoned practitioners. For those looking to mix up their routine, there are several fitness centers and boutique gyms, each with their specialties, whether it's strength training, spin classes, or functional fitness.
One of the standout features of Nashville's wellness scene is its growing emphasis on mental health. Meditation centers and wellness retreats have cropped up in recent years, offering sessions in mindfulness, stress reduction, and overall mental well-being. And let's not forget the city's farmers' markets, like the Nashville Farmers' Market near Bicentennial Capitol Mall State Park. Here, residents can find a bounty of fresh, local produce, ensuring that their nutrition is as wholesome as their exercise routines.
And, for those days when a bit of pampering is on the cards, Bellwood's vicinity boasts several spas and wellness centers that offer a gamut of services, from massages and facials to more specialized treatments. All in all, Bellwood's close proximity to Nashville's diverse health and wellness offerings ensures that a healthy lifestyle is not just attainable but thoroughly enjoyable.
Outdoor Lifestyle
Bellwood's positioning in Nashville brings with it a delightful array of outdoor opportunities, ensuring that residents have ample avenues to soak in nature's bounty. Centennial Park, for instance, stands as one of the city's premier green spaces. Known for its full-scale replica of the Parthenon, it's more than just a historical landmark. With its expansive lawns, walking trails, and the serene Lake Watauga, it becomes a weekend haven for families, joggers, and those looking to escape the urban hustle.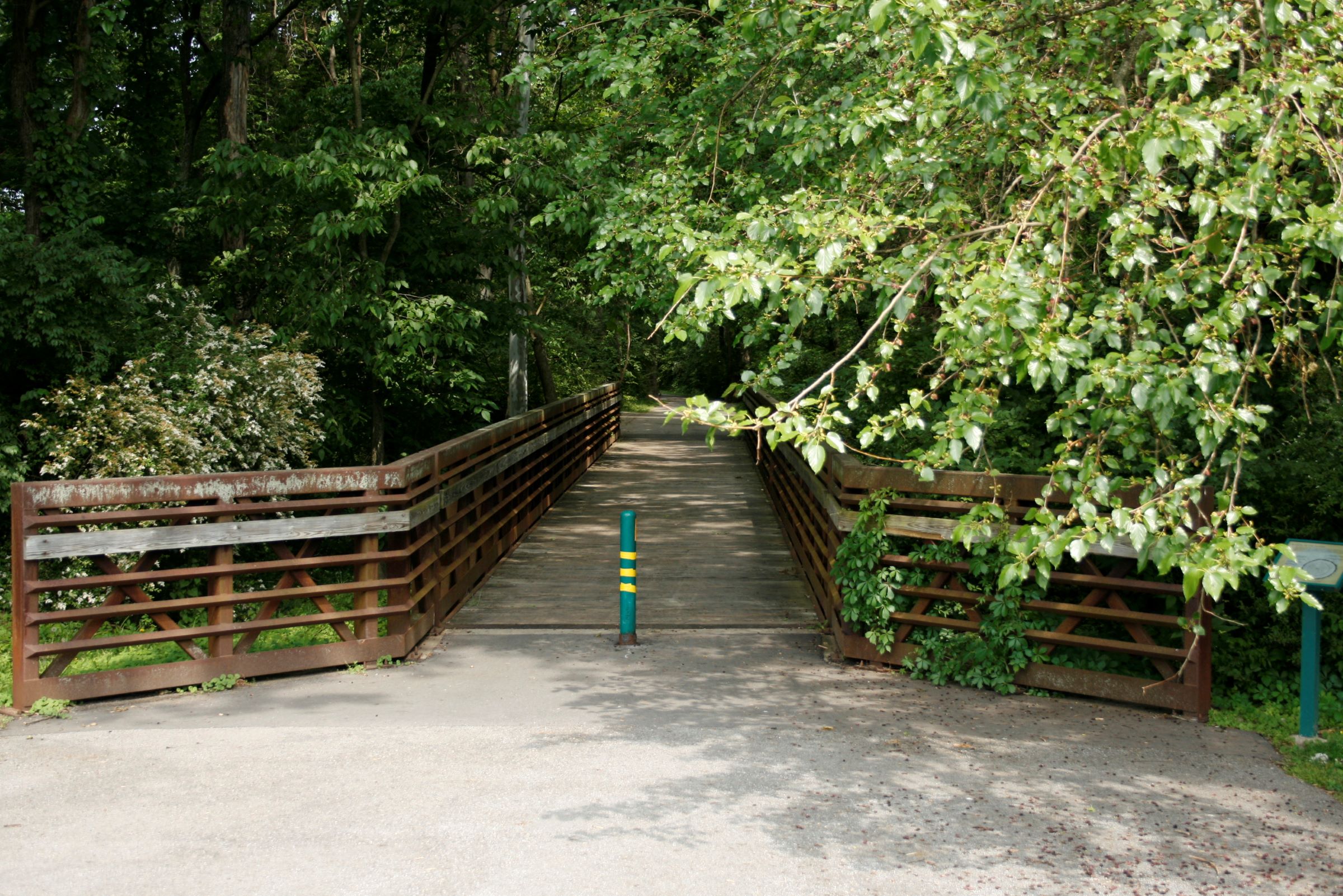 Shelby Bottoms Greenway and Nature Park is another nearby treasure, offering a more wild and unfiltered experience. With over 960 acres of lush greenery and meandering trails, it's a paradise for birdwatchers, cyclists, and hikers. The Cumberland River runs adjacent to this park, providing picturesque views and opportunities for kayaking or canoeing. There's even an environmental center within the park, which occasionally hosts educational programs on local flora and fauna.
Of course, let's not forget the iconic Cumberland Park. Situated along the riverfront, it offers a unique blend of play and relaxation. The park features an innovative play area for kids, walking trails, and even an outdoor amphitheater that sometimes hosts live performances. Its splash pad, with the backdrop of the downtown skyline, becomes a hot spot during the warmer months.
Radnor Lake State Park, a bit farther out but worth the drive, is a true gem for nature enthusiasts. The tranquility of the lake, combined with the wooded trails, makes it a favorite among those seeking solace in nature. Deer, otters, and various bird species often make appearances, much to the delight of visitors.
Bellwood's proximity to these green spaces ensures that its residents are never too far from a dose of nature. Whether it's a family picnic, a solitary jog, or a leisurely boat ride on the river, Nashville's parks and outdoor offerings cater to a multitude of preferences and adventures.
Education
Residents of Bellwood, Nashville, TN, are afforded a spectrum of choices when it comes to education, spanning both public and private sectors. The public schools in the area fall under the jurisdiction of Metro Nashville Public Schools. This extensive district ensures that children in Bellwood receive an education that is not only free, given its taxpayer-funded nature, but also adheres to the standards set by the Tennessee Department of Education. Many families gravitate towards these public institutions, valuing their accessibility and the rich diversity they often offer in the student body.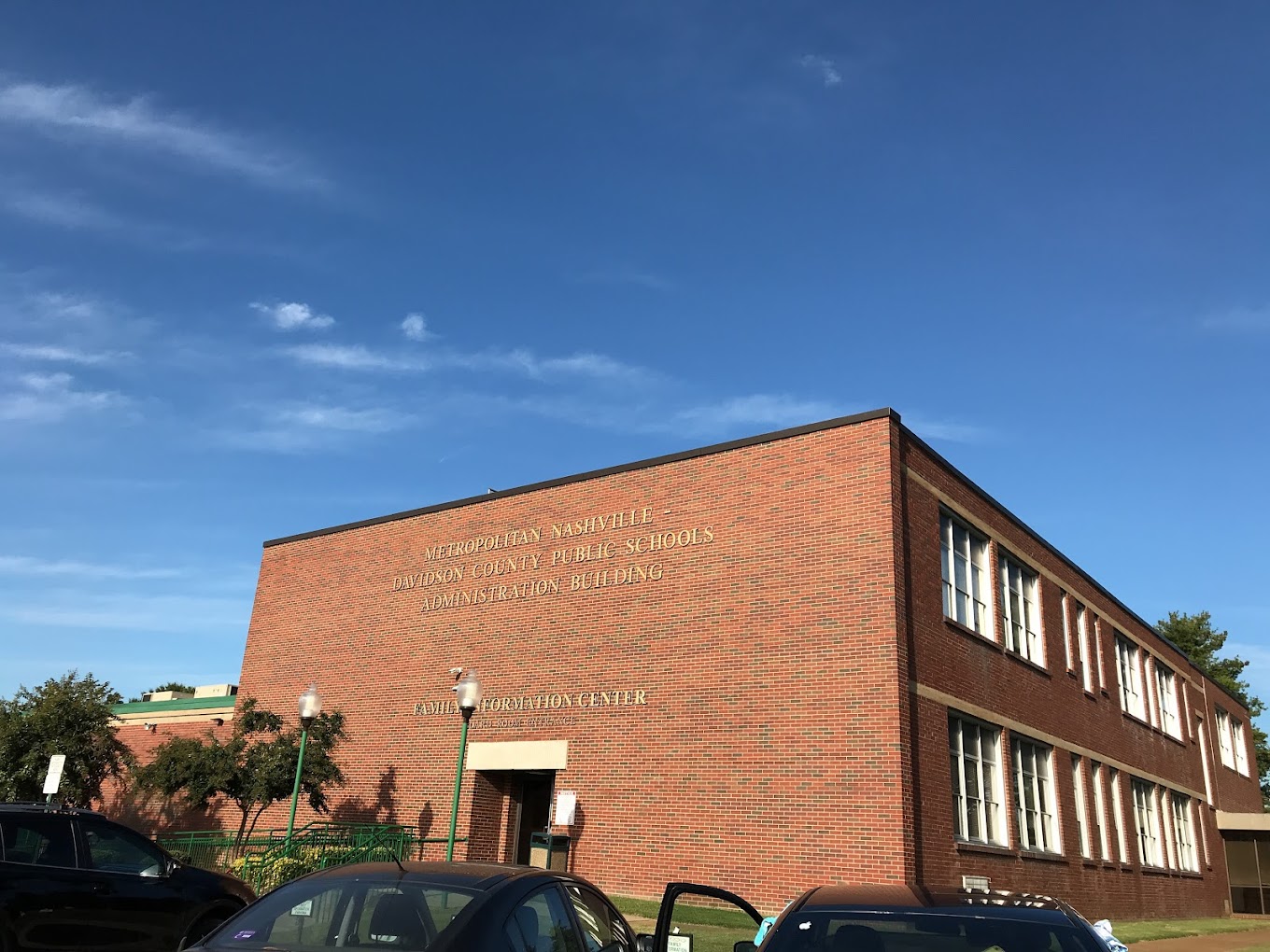 Conversely, the private schools in and around Bellwood present a different kind of appeal. Each institution, with its distinct ethos and approach to education, often provides more tailored learning experiences. The smaller class sizes common in private establishments can mean more individualized attention, fostering deeper academic engagement. Beyond the standard curriculum, these schools might offer specialized programs, incorporate religious teachings, or even delve into alternative pedagogies. While tuition fees are a consideration, many families find value in the unique educational experiences that these private schools provide.
With such a varied educational landscape, families in Bellwood have the flexibility to choose a learning environment that aligns with their aspirations and values. Whether they're looking for the inclusivity of public schools or the specialized offerings of private institutions, there's an option to fit every family's needs in this Nashville enclave.
Shopping and Retail
For residents of Bellwood, Nashville, TN, shopping and retail options are both diverse and abundant. Just a short drive from Bellwood, one can encounter a mix of local boutiques, nationally recognized retailers, and charming antique shops. The city's passion for music also shines through in many of its retail hubs, with various stores offering an array of instruments, records, and other music-related paraphernalia.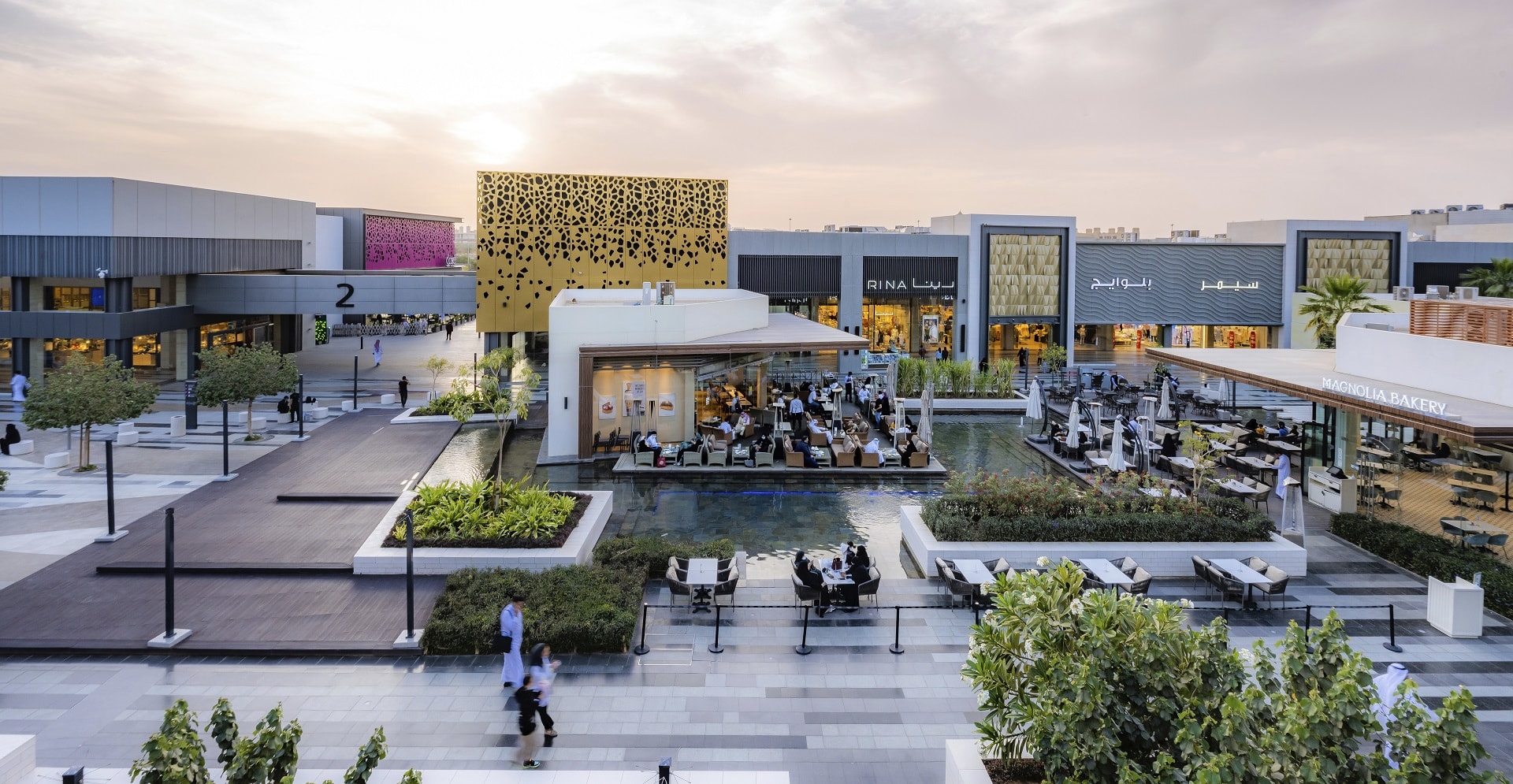 For those looking for a more upscale shopping experience, there are several areas around Nashville boasting high-end brands, luxury boutiques, and designer outlets. These spaces often combine the allure of modern shopping with a touch of Southern charm, making for a delightful experience. On the other end of the spectrum, Nashville's local markets and thrift stores provide residents and visitors with unique finds and budget-friendly treasures. These places are perfect for those wanting to shop sustainably or find one-of-a-kind items.
Adding to the shopping scene are the various festivals and pop-up markets that Nashville hosts throughout the year. These events spotlight local artisans, crafters, and food vendors, presenting a fantastic opportunity for shoppers to support local businesses and discover unique items. For the residents of Bellwood, the retail scene near their neighborhood offers a delightful blend of tradition and modernity, catering to a wide range of tastes and preferences.
Business and Economy
Near Bellwood in Nashville, TN, the local economy thrives on a diverse array of businesses and industries. Unsurprisingly, one of the most prominent sectors is the music industry. Nashville, often referred to as the "Music City," has a rich tapestry of recording studios, music venues, and agencies dedicated to fostering the talents of budding and established artists alike. This industry doesn't just revolve around country music; it spans a range of genres, attracting musicians and enthusiasts from all over the world.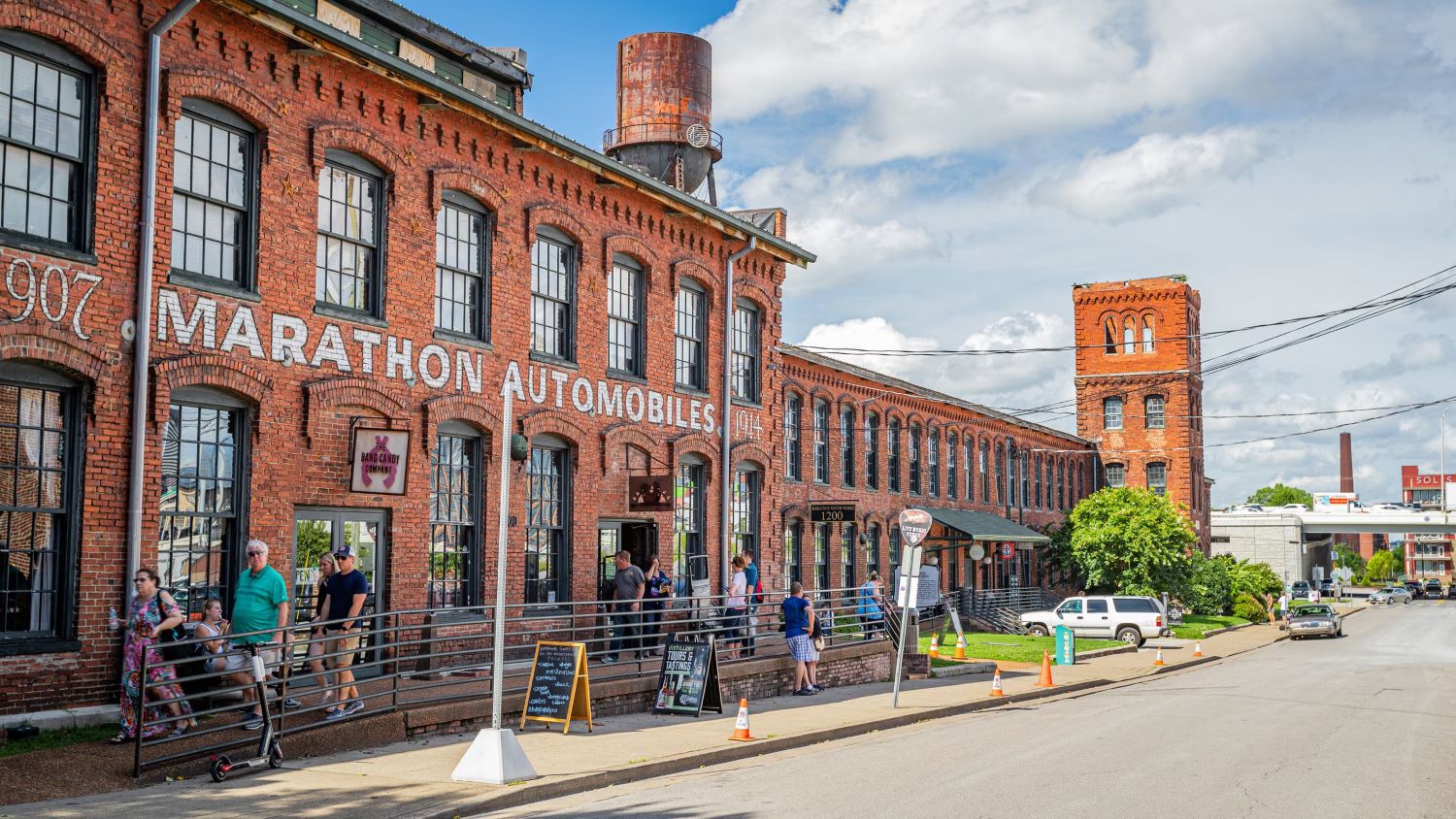 Apart from music, healthcare plays a significant role in the Nashville economy. The city boasts several major hospitals, research institutions, and healthcare-related businesses. Their presence has led to a surge in medical research, healthcare technology, and specialized medical services, offering ample employment opportunities and drawing professionals from various medical fields to the area.
Tourism is another vital pillar supporting the local economy. With its rich history, vibrant arts scene, and countless events throughout the year, Nashville attracts visitors looking for a taste of its unique culture. This influx of tourists supports a variety of businesses, from hotels and restaurants to museums and guided tours.
Lastly, the rise of tech startups and entrepreneurship in recent years has injected a fresh dynamism into Nashville's business landscape. Many startups, especially in the digital, health tech, and educational sectors, have chosen to call Nashville home, benefiting from its supportive community and strategic location. For Bellwood residents and those in surrounding areas, this diverse economic base offers a multitude of opportunities and contributes to the region's sustained growth and vibrancy.
Hotels and Lodging
When it comes to accommodation near Bellwood, Nashville, TN, visitors are treated to a delightful assortment of options that suit a wide range of preferences and budgets. Nashville's rich history and Southern charm are beautifully reflected in many of its lodging choices.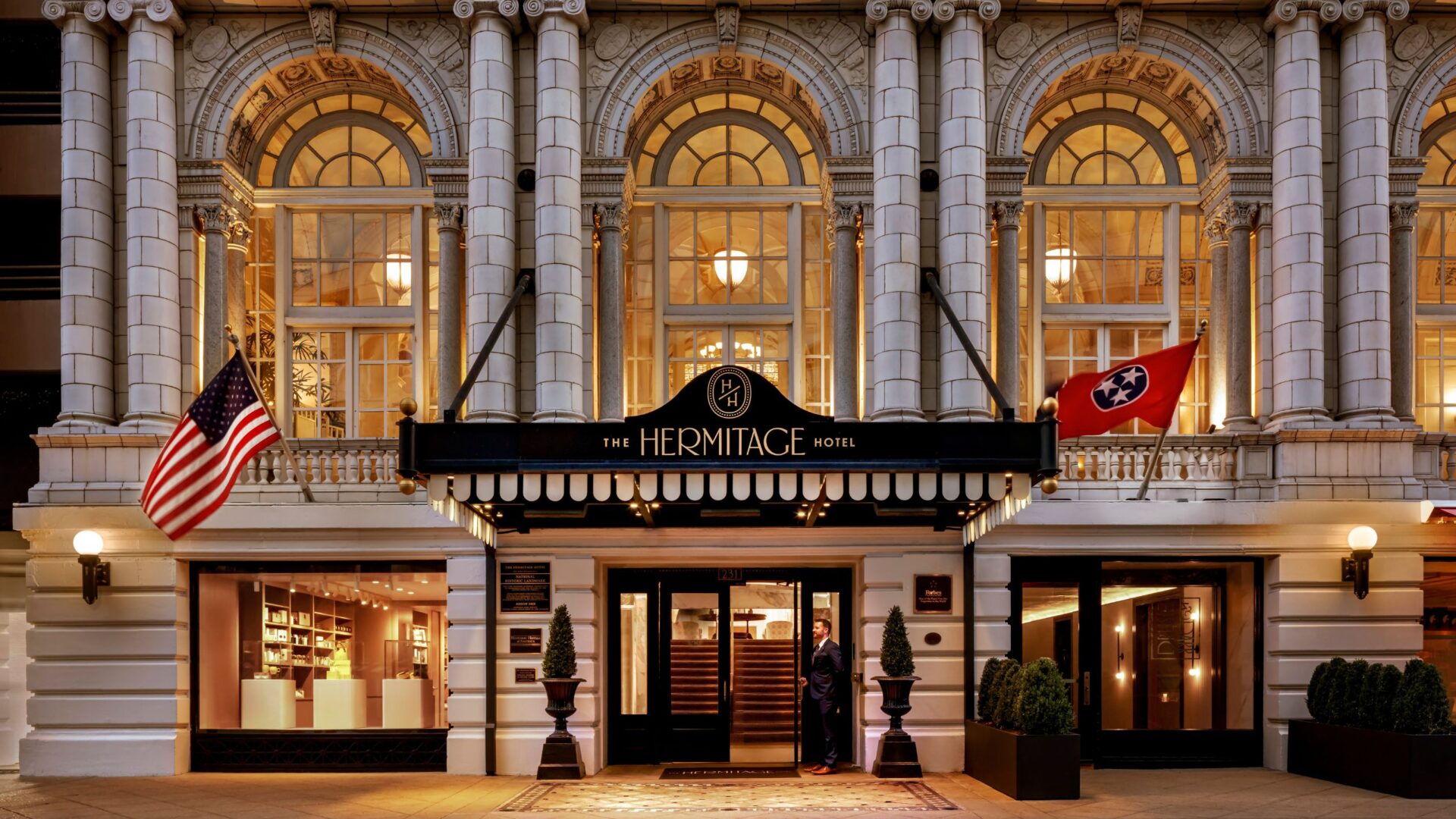 For travelers seeking a touch of luxury, there are a number of upscale hotels that offer top-notch amenities, sophisticated decor, and often, panoramic views of the city's skyline. These establishments often boast in-house restaurants where guests can savor gourmet dishes, as well as spas and wellness centers for some pampering after a day out in the city.
But it's not just the grand hotels that captivate visitors. Nashville has seen a surge in boutique hotels, each with its unique theme and ambiance. From modern, artsy interiors to those that echo the city's musical roots, these smaller establishments offer a personalized experience that larger hotels might not.
Of course, for those who desire a homier feel, the bed and breakfasts near Bellwood are the perfect choice. These often family-run establishments provide guests with a warm and cozy atmosphere, often in historic homes. Staying in a bed and breakfast allows visitors to immerse themselves in authentic Nashville living, complete with homemade Southern breakfasts and the chance to interact with locals.
Lastly, for travelers on a budget or seeking longer-term stays, there are numerous motels, inns, and serviced apartments available. These offer the essential amenities and are conveniently located close to major attractions and transport hubs. All in all, whether it's a short weekend getaway or an extended vacation, Bellwood's proximity to Nashville ensures that every visitor finds a place that feels just like home.
Travel and Transportation
Bellwood, located in Nashville, TN, enjoys the convenience of being relatively close to Nashville International Airport. For residents and visitors of Bellwood, the airport isn't just a gateway to other parts of the country and the world, but also a hub of activity with its variety of dining and shopping options. The drive to Nashville International Airport is typically straightforward, making it a breeze for those who have flights to catch or are picking up visitors.

When it comes to public transportation, Bellwood and the greater Nashville area benefit from the services provided by the Metropolitan Transit Authority (MTA). The MTA operates a network of buses that connect various parts of the city. These buses are a lifeline for many residents who rely on public transit for their daily commutes, shopping trips, or simply to explore the city. The routes are quite extensive and cover many key areas, ensuring that even those without personal vehicles have easy access to most parts of Nashville.
For those looking for an alternative to buses, ridesharing services like Uber and Lyft are widely used in the Nashville area, including Bellwood. They provide a convenient option for door-to-door travel, especially during times when public transit might not be as frequent. Overall, whether flying out, hopping on a bus, or catching a rideshare, Bellwood residents and visitors have a variety of options to get them where they need to go.