Bellshire Terrace, Nashville, TN Homes for Sale
Bellshire Terrace, Nashville, TN Homes for Sale
September 27, 2023
Bellshire Terrace Homes
Nestled in the heart of Nashville, TN, the homes in Bellshire Terrace stand out due to their unique blend of traditional Southern architecture and contemporary design. Many of these residences reflect the area's rich history, showcasing brick facades, hardwood flooring, and large, welcoming porches. The craftsmanship is evident in the intricate details of the woodwork, ornate moldings, and period-appropriate fixtures that often grace these homes. Over the years, some of these structures have been lovingly renovated, ensuring that they carry forward the legacy of the past while incorporating the modern amenities desired by today's homeowners.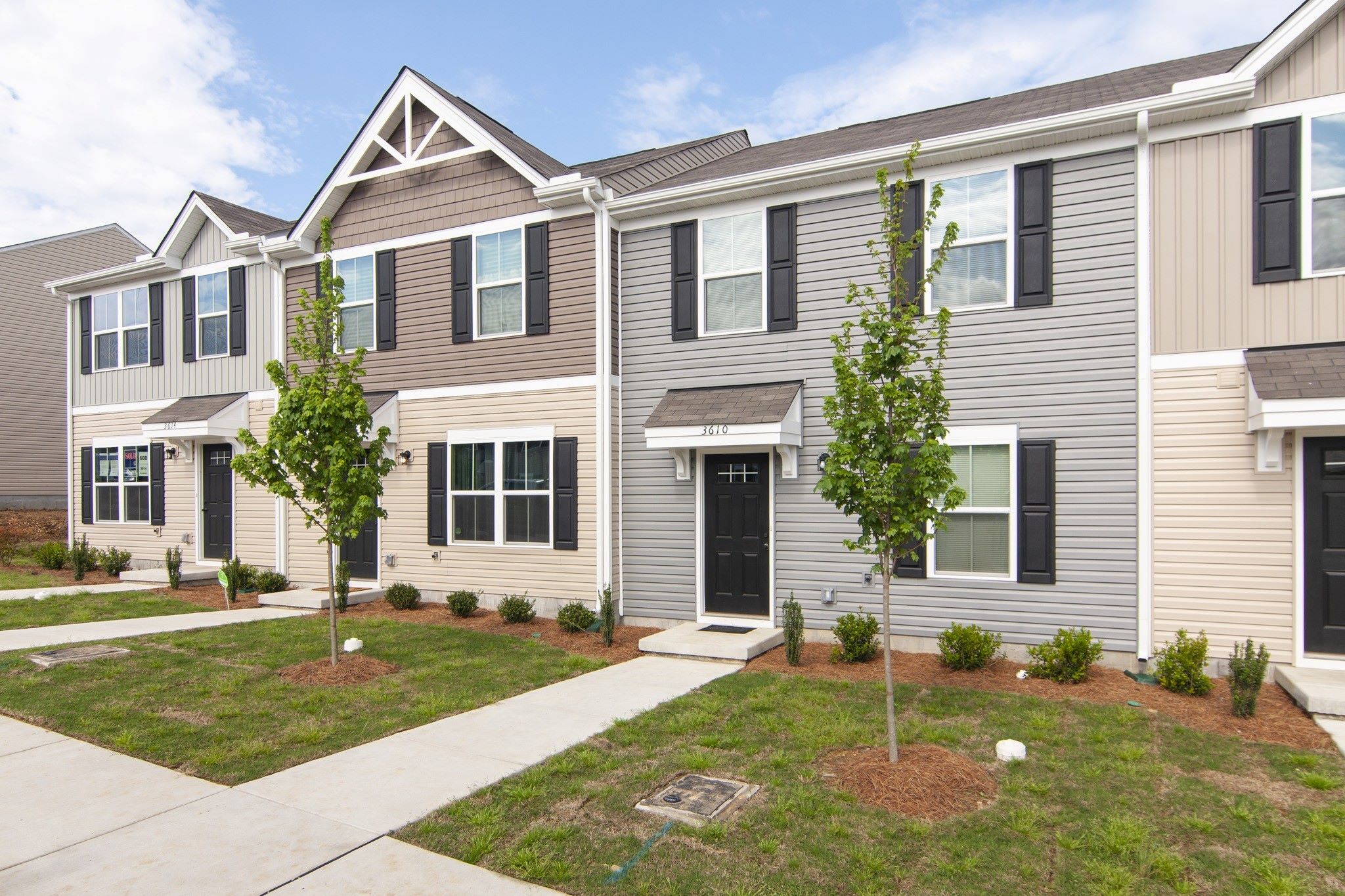 Moreover, the lots in Bellshire Terrace are notably spacious, offering homeowners ample outdoor space that is both private and functional. It's not uncommon to find large, mature trees dotting these properties, providing shade during hot summer days and a burst of color in the fall. Many residents take pride in their gardens, and the area often blooms with the vibrant colors of various flora, reflecting the community's appreciation for nature and the outdoors.
The surrounding community is an integral part of what makes Bellshire Terrace so appealing. Known for its tight-knit, friendly vibe, it's a place where neighbors often know one another by name and are always ready to lend a helping hand. Local events, from community potlucks to garage sales, foster this sense of camaraderie and belonging. The sense of safety and security in Bellshire Terrace is also noteworthy, with local initiatives and neighborhood watches contributing to the peace of mind of its residents.
In addition to its close-knit community, Bellshire Terrace boasts a strategic location that offers its residents the best of both worlds. While the area itself exudes a serene, suburban feel, it's merely a stone's throw away from the bustling heart of Nashville. This means that dining, shopping, entertainment, and employment opportunities are easily accessible. Furthermore, the community is serviced by some of the best schools in the region, making it an attractive location for families.
Recreational options also abound in and around Bellshire Terrace. Numerous parks, walking trails, and green spaces provide residents with ample opportunities to stay active and enjoy the great outdoors. Whether it's a weekend family picnic, a morning jog, or an evening stroll, these natural spaces offer respite from the hustle and bustle of city life, cementing Bellshire Terrace's reputation as a haven of tranquility amidst the vibrancy of Nashville.
Similar Communities
One such area is Madison. Situated just northeast of Bellshire Terrace, Madison is characterized by its lush green spaces and a range of homes that marry both vintage charm and modern conveniences. Much like Bellshire Terrace, homes in Madison often feature traditional southern aesthetics, complete with brick exteriors and spacious yards. Residents here enjoy a similar lifestyle, with a strong emphasis on community events and neighborhood camaraderie. The balance of suburban tranquility and proximity to downtown Nashville makes Madison a sought-after neighborhood for those looking for a lifestyle similar to that of Bellshire Terrace.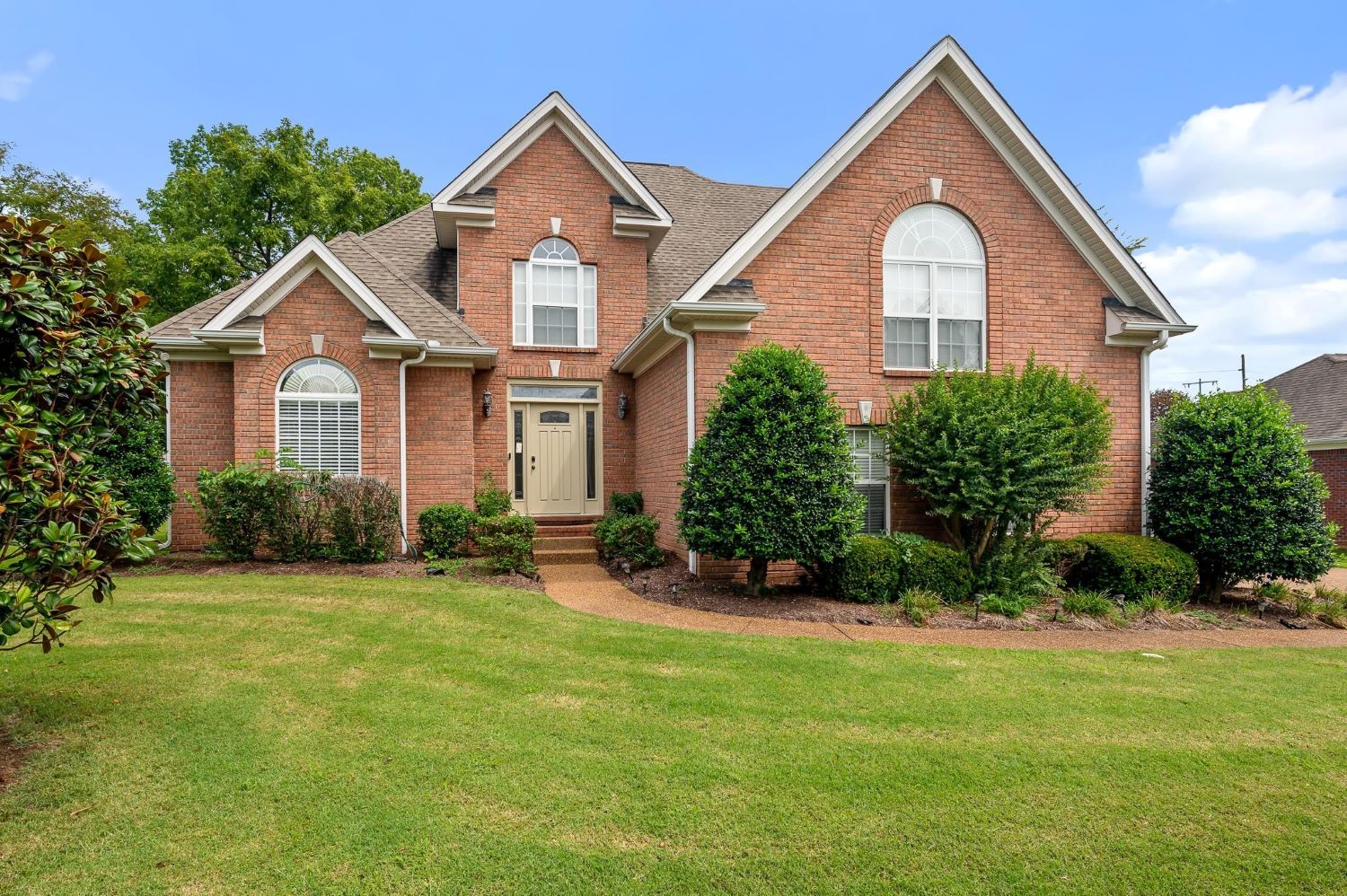 To the west of Bellshire Terrace lies Bordeaux. Bordeaux is an area that mirrors the sense of tight-knit community found in Bellshire Terrace. Houses in Bordeaux are also reminiscent in their construction style, with many homes boasting mid-century designs that have been well-preserved or thoughtfully updated. The neighborhood is enriched by its verdant parks and the nearby Cumberland River, allowing residents to indulge in various recreational activities. Furthermore, Bordeaux, much like Bellshire Terrace, takes pride in its community initiatives and events that foster neighborly connections.
Another neighborhood that echoes the allure of Bellshire Terrace is Inglewood. Located to the east and slightly closer to the heart of Nashville, Inglewood offers a beautiful array of homes that are similar in price point and architectural style. With its tree-lined streets and the meandering river nearby, Inglewood is a sanctuary for those who appreciate a blend of nature within urban settings. The local eateries, boutiques, and parks give residents a myriad of options for leisure and entertainment. The sense of community in Inglewood is palpable, with many local groups and organizations dedicated to enriching the neighborhood's lifestyle.
Lastly, there's Donelson, a neighborhood slightly southeast of Bellshire Terrace. Donelson is a community steeped in history, and its homes reflect that heritage. Like Bellshire Terrace, houses in Donelson are a mix of traditional designs with the occasional contemporary build. The neighborhood's proximity to the Nashville International Airport, as well as several parks and recreational areas, adds to its appeal. The lifestyle in Donelson is laid-back, with an emphasis on community interaction and outdoor activities. This similarity in ambiance and lifestyle makes it a close counterpart to Bellshire Terrace.
Food Scene
When you're in and around Bellshire Terrace, Nashville, TN, the dining options are as diverse as they are delightful! Just a short drive from the neighborhood, you'll find a mosaic of eateries that cater to every taste and preference.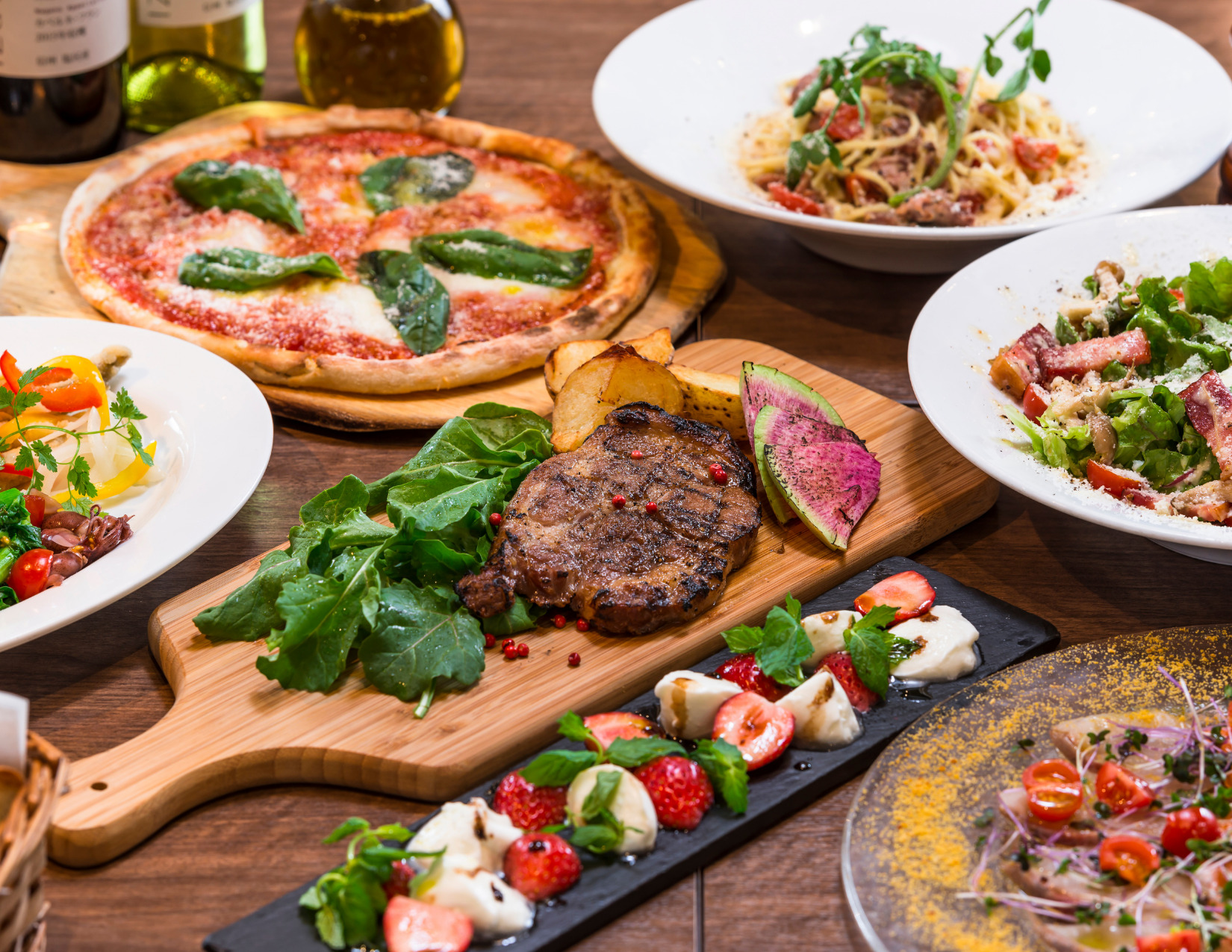 For those who have a penchant for Southern comfort food, there's no shortage of establishments offering hearty dishes that carry the soul of the South in every bite. Fried chicken, collard greens, and biscuits — you name it, and there's a local diner or a family-owned joint serving it up with a side of warm hospitality. And let's not forget about the famed barbecue spots. Whether you're a fan of smoky ribs or pulled pork sandwiches, the aroma wafting from these places is simply irresistible.
If you're in the mood for international cuisine, the area doesn't disappoint. From authentic Italian pizzerias to spicy Thai curries, the global culinary scene near Bellshire Terrace is vibrant. I've heard from many locals about sushi joints that serve the freshest cuts, making you feel like you're dining right on a coastal town in Japan. And for those who like it spicy, there are Mexican cantinas where the guacamole is always fresh, and the margaritas are just right.
Of course, no discussion about Nashville's dining scene would be complete without mentioning its rich musical heritage. Several eateries near Bellshire Terrace combine gastronomic delights with live music. You can enjoy your meal to the tunes of a local band or an upcoming country music artist. It's this combination of good food and great music that adds a unique flavor to the dining experience in this part of Nashville.
For the health-conscious, there are also plenty of options. Numerous cafes serve farm-to-table dishes, vegan delicacies, and fresh smoothies. These places often have a laid-back ambiance, perfect for those lazy Sunday brunches or quick weekday health boosts.
All in all, the area around Bellshire Terrace is a culinary canvas, reflecting the rich tapestry of Nashville's culture and its ever-evolving tastes. Whether you're a food connoisseur or someone simply looking for a bite to eat, the neighborhood and its surroundings have something to satiate every palate.
Entertainment
When it comes to entertainment and sports, the vicinity around Bellshire Terrace in Nashville is an absolute treat! This part of Nashville is a hub for cultural and athletic activities that cater to a diverse range of interests and age groups.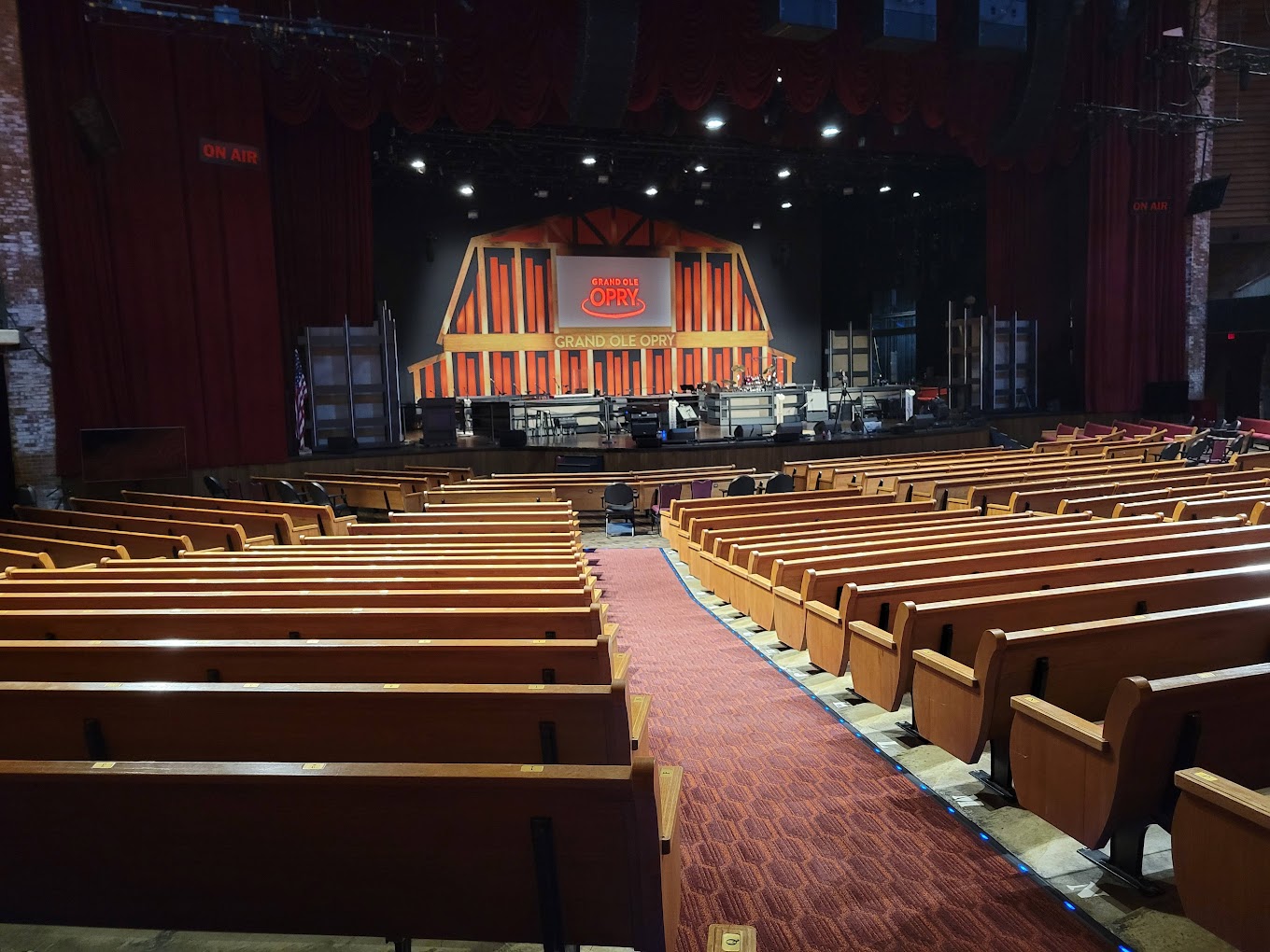 Music City doesn't disappoint. Beyond the iconic Grand Ole Opry and Broadway's honky-tonks, you'll find intimate live music venues dotting the area around Bellshire Terrace. These spots are a must-visit for anyone looking to discover the next big thing in country music or enjoy an evening of blues, rock, or indie tunes. It's not rare to stumble upon local talent serenading patrons in cozy settings, making every evening out an adventure in discovering the heartbeat of Nashville's music scene.
For those with a love for the stage, there are theater productions that run the gamut from Broadway hits to local plays. These theaters, some historic and some contemporary, offer a rich tapestry of storytelling that captures both the global zeitgeist and the unique spirit of the South.
On the sporting front, Nashville's fervor for its teams is palpable. Just a short drive from Bellshire Terrace, you can feel the electric atmosphere of a Titans' NFL game or the exhilarating rush of a Predators' NHL match. The camaraderie among fans, the tailgating traditions, and the post-game celebrations turn every sporting event into a community festivity.
And for those who are more into participating than spectating, the parks and recreational areas nearby offer everything from pick-up basketball games to soccer matches. With the Cumberland River so close, water sports and fishing are popular pastimes, giving residents a blend of relaxation and adrenaline-packed activities.
In essence, the area surrounding Bellshire Terrace in Nashville thrums with life, offering an eclectic mix of entertainment and sporting events. It's a place where weekends are lively, evenings are melodious, and there's always something happening to keep its residents engaged and entertained.
Health and Wellness
When it comes to health and wellness around Bellshire Terrace, Nashville truly has a diverse palette of offerings to ensure residents lead a balanced and healthy life. The holistic approach to well-being here is evident in the wide range of facilities and services available to the community.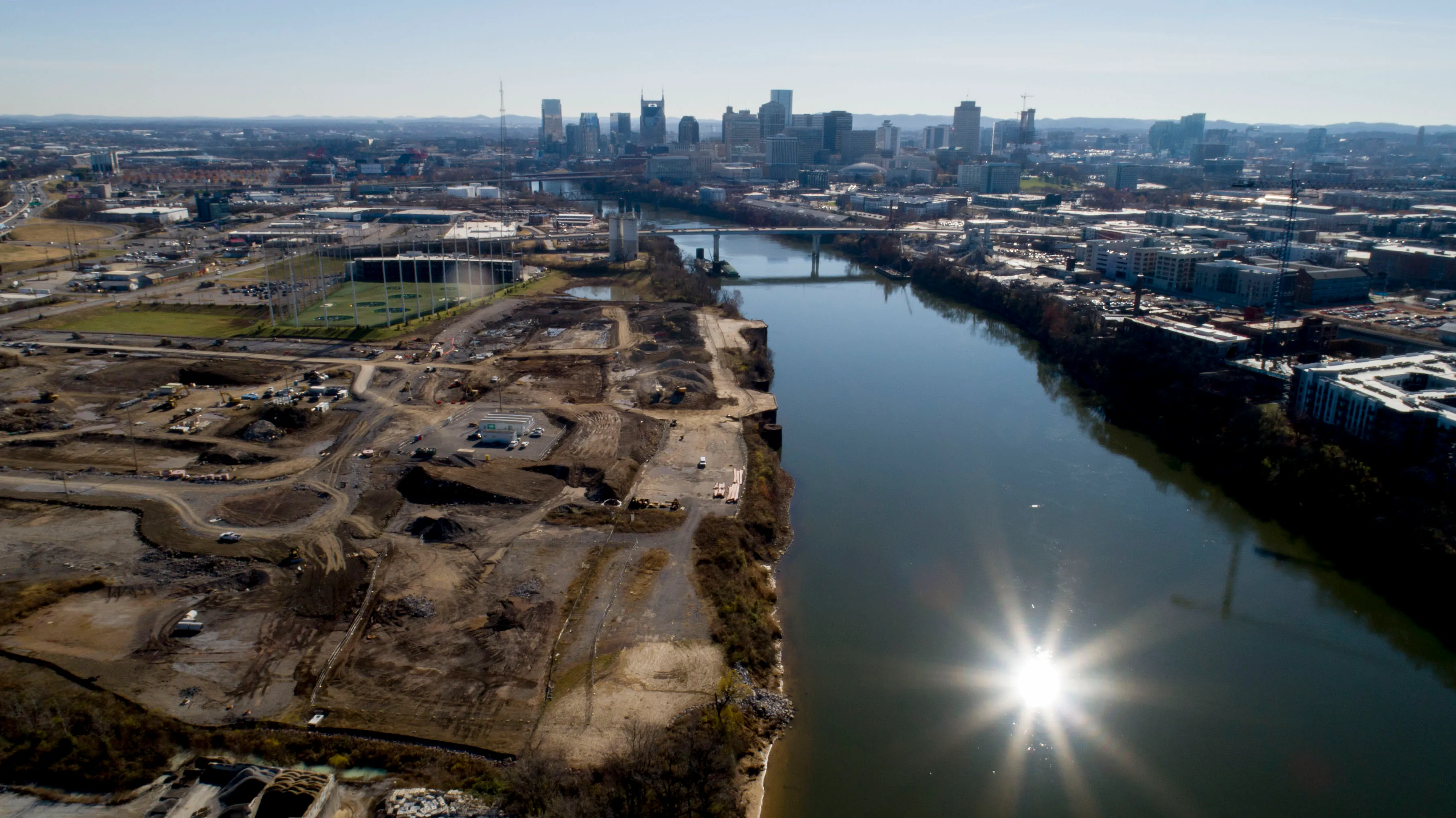 To start off, the parks and green spaces in and around Bellshire Terrace are a haven for those looking to integrate physical activity into their daily routine. Morning jogs, evening walks, or even a simple picnic on the grass - these outdoor areas encourage an active lifestyle in the lap of nature. With the Cumberland River nearby, there are also beautiful trails for both walking and biking that allow residents to stay fit while enjoying the scenic beauty of Nashville.
Yoga studios and fitness centers in the vicinity are plentiful. Catering to everyone from beginners to fitness enthusiasts, these places often offer specialized classes like pilates, Zumba, and HIIT sessions. If you're seeking a mind-body connection, there are meditation centers and wellness retreats where one can rejuvenate and find inner peace.
For those looking at dietary well-being, the local farmers' markets are a gem. Packed with organic and fresh produce, they provide a wonderful opportunity to incorporate nutritious, locally-sourced ingredients into daily meals. Alongside these, numerous cafes and restaurants focus on healthy, clean eating with menus bursting with vegan, gluten-free, and farm-to-table options.
In addition to physical well-being, the area offers ample resources for mental health support. Counseling centers, therapy practices, and wellness workshops are available, making sure the community has access to a holistic wellness approach.
The holistic health and wellness outlook around Bellshire Terrace isn't just about facilities and services, though. It's deeply ingrained in the community's ethos. Neighbors often form fitness groups, meditation circles, or even organic cooking clubs, all of which showcase the community's commitment to a balanced lifestyle.
In a nutshell, Bellshire Terrace and its surroundings in Nashville create an environment where health and well-being are not just priorities but a way of life. Whether you're seeking physical vigor, mental tranquility, or dietary vitality, the options here cater to every facet of a wholesome lifestyle.
Outdoor Lifestyle
Bellshire Terrace, in the heart of Nashville, is truly a delightful place for anyone with a penchant for the great outdoors. Nestled within this urban landscape, you'll find pockets of nature that provide a refreshing contrast to the hustle and bustle of city life.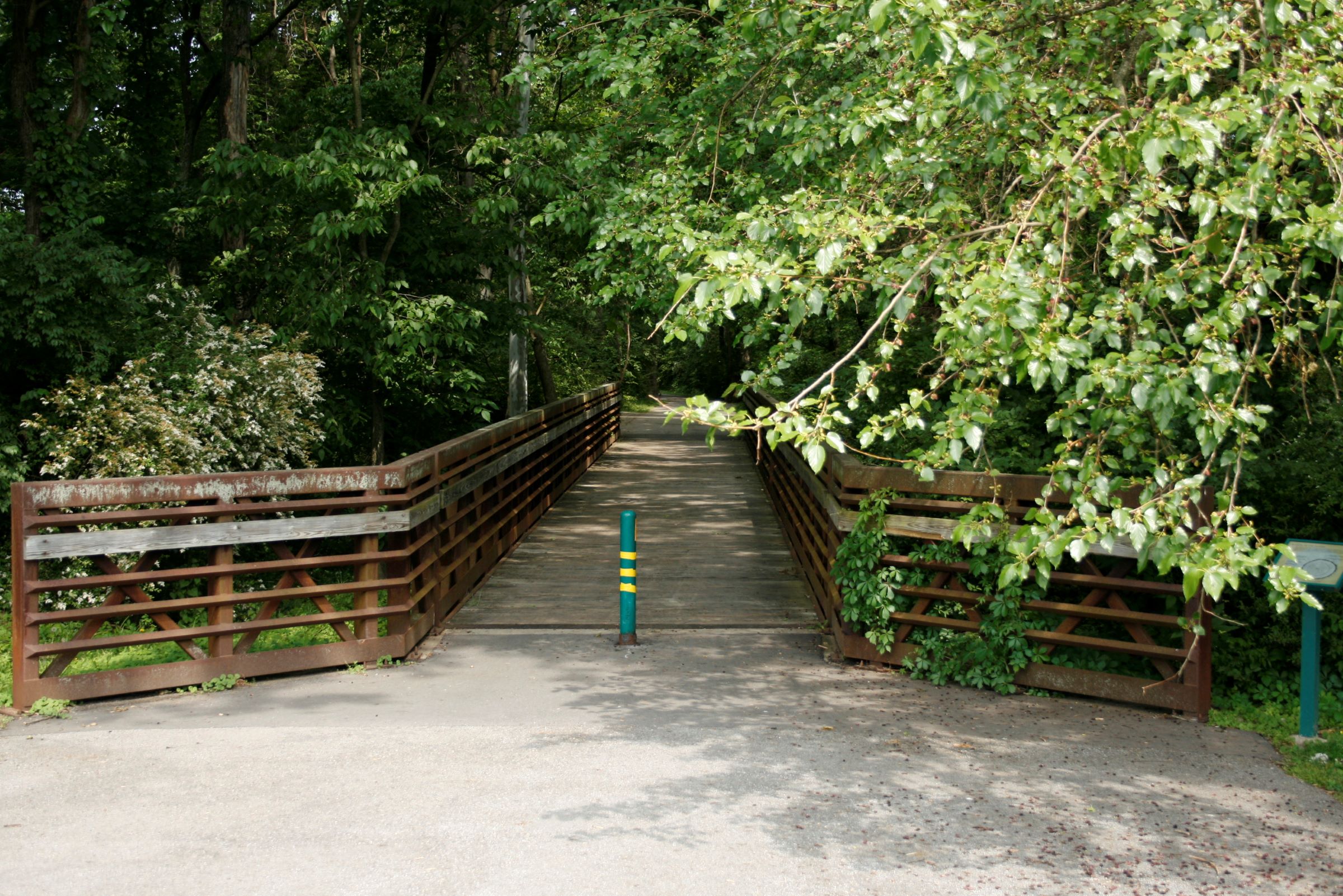 Firstly, let's talk about the parks. They're like the community's living rooms, offering spaces for families to gather, children to play, and individuals to find solace amidst greenery. There are playgrounds for young ones, winding paths for joggers, and plenty of benches for those simply looking to sit and soak in the surroundings. Each season paints these parks in different hues, from the blossoms of spring to the fiery foliage of autumn.
Now, if you're someone who thrives on more active outdoor pursuits, you're in for a treat. The proximity to the Cumberland River means there's a host of water-based activities to dive into. Kayaking, canoeing, or just idly fishing by its banks - the river beckons both adventurers and those seeking tranquillity. The trails alongside the river provide a picturesque route for bikers and hikers alike, intertwining nature with exercise.
For bird watchers and wildlife enthusiasts, certain areas near Bellshire Terrace are teeming with local fauna. It's not uncommon to start your morning with the chirping of birds or spot squirrels playfully darting about.
Beyond structured parks and the river, there's a culture of outdoor living in the community. Weekend picnics, open-air yoga sessions, or just spontaneous get-togethers under the shade of trees are commonplace. The essence of enjoying the fresh air and basking in nature's beauty is deeply ingrained in the lifestyle here.
And, let's not forget the community gardens! Patches of green where residents come together to plant, nurture, and harvest. These gardens are more than just about growing produce; they're a testament to the neighborhood's commitment to sustainability and fostering connections through shared endeavors.
All in all, Bellshire Terrace is not just a residential locale in Nashville; it's a gateway to a world of natural wonders and outdoor adventures. For those who believe life is best lived amidst nature's embrace, this place is nothing short of paradise.
Education
Bellshire Terrace, nestled in Nashville, certainly understands the significance of a good education. For residents here, both public and private educational institutions offer pathways for academic growth and personal development, making the choice of schooling as diverse as the community itself.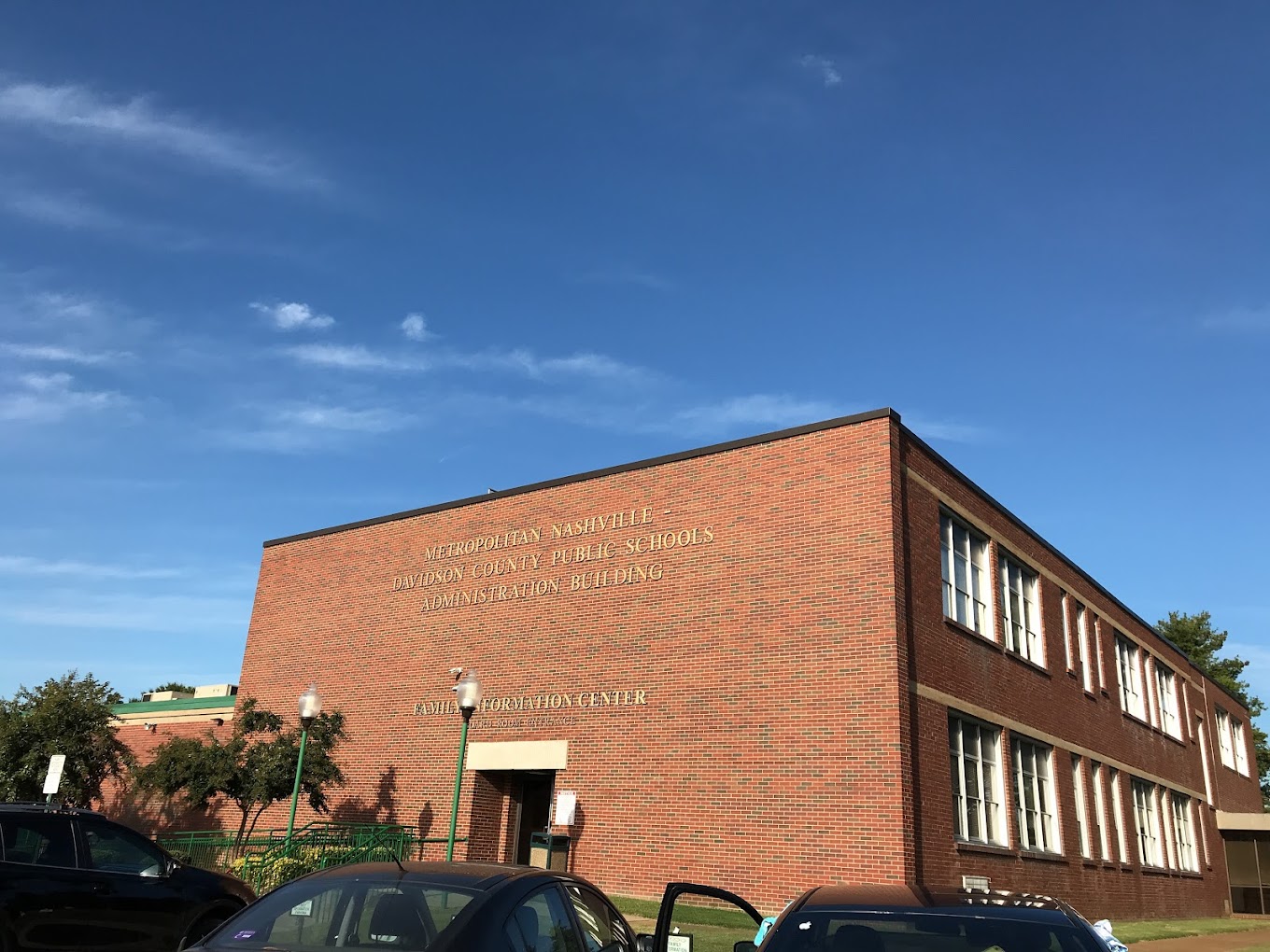 Let's start with the public schools. The Metro Nashville Public Schools system serves the Bellshire Terrace area, and it's well-regarded for its commitment to providing quality education to its students. These schools often emphasize a well-rounded education, blending academic pursuits with arts, music, and sports. They benefit from a diverse student body, which offers children a rich, multicultural environment to grow up in. What's even more reassuring for parents is the continuous efforts these schools put into incorporating community feedback, ensuring that the educational experience is both relevant and fulfilling.
On the other side of the spectrum, there's a fine selection of private institutions near Bellshire Terrace. These schools often provide more specialized curricula, smaller class sizes, and tailored learning experiences. Whether parents are looking for faith-based education, Montessori methods, or a more rigorous academic environment, there's likely a private school that fits the bill. The nurturing environments in these institutions often lead to strong bonds among students, faculty, and parents, creating tight-knit communities centered around education.
In addition to the standard curriculum, many of these schools, both public and private, offer extracurricular activities that cater to a wide array of interests. From robotics clubs to debate teams, and from theater productions to athletic programs, students have ample opportunities to discover and hone their talents.
For families in Bellshire Terrace, the education landscape presents a myriad of choices. While the decision between public and private schooling is deeply personal, one thing remains certain: in this part of Nashville, education is both cherished and prioritized, setting the stage for a brighter future for its young residents.
Shopping and Retail
Nestled in the vibrant heart of Nashville, Bellshire Terrace offers residents and visitors a plethora of shopping and retail options to cater to diverse tastes and preferences. The local boutiques, especially, provide a distinct blend of Southern charm and contemporary fashion, giving shoppers a unique experience that combines the best of both worlds.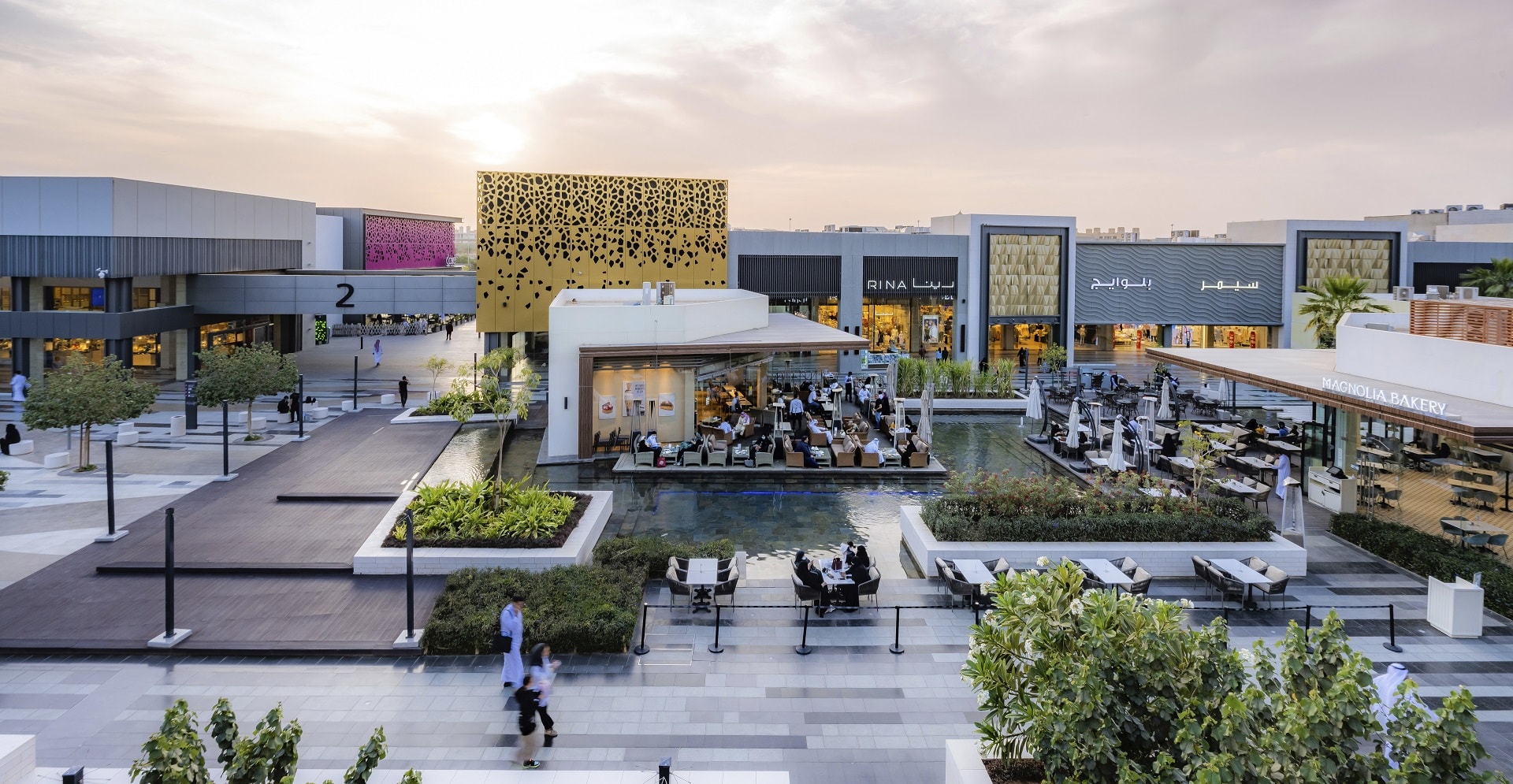 Nashville, renowned for its rich musical heritage, also extends its rhythm to its bustling shopping districts. Just a short drive from Bellshire Terrace, one can find a variety of malls and shopping centers brimming with both national brands and local artisans. Whether you're in the market for bespoke clothing, handcrafted jewelry, or vintage records, there's no shortage of retail options to explore.
Beyond the malls, the nearby neighborhoods also offer specialty shops that reflect Nashville's eclectic and artistic spirit. From antiques and crafts to gourmet foods and musical instruments, these shops make for delightful browsing and buying. Add to that a sprinkle of coffee shops and eateries, and you have the perfect setting for a day of retail therapy. Whether you're a dedicated shopaholic or just in the mood for some window shopping, the area surrounding Bellshire Terrace ensures you're never far from the retail heartbeat of Nashville.
Business and Economy
Bellshire Terrace's proximity to the thriving hub of Nashville means it's deeply connected to the core industries that define the city's economic pulse. Nashville, often dubbed "Music City", is undeniably intertwined with the music industry. Some of the nation's most iconic recording studios, music labels, and entertainment agencies operate in the vicinity. This industry doesn't just draw artists and musicians; it also attracts a range of professionals from audio engineers to marketing experts, creating a ripple effect that benefits numerous ancillary businesses.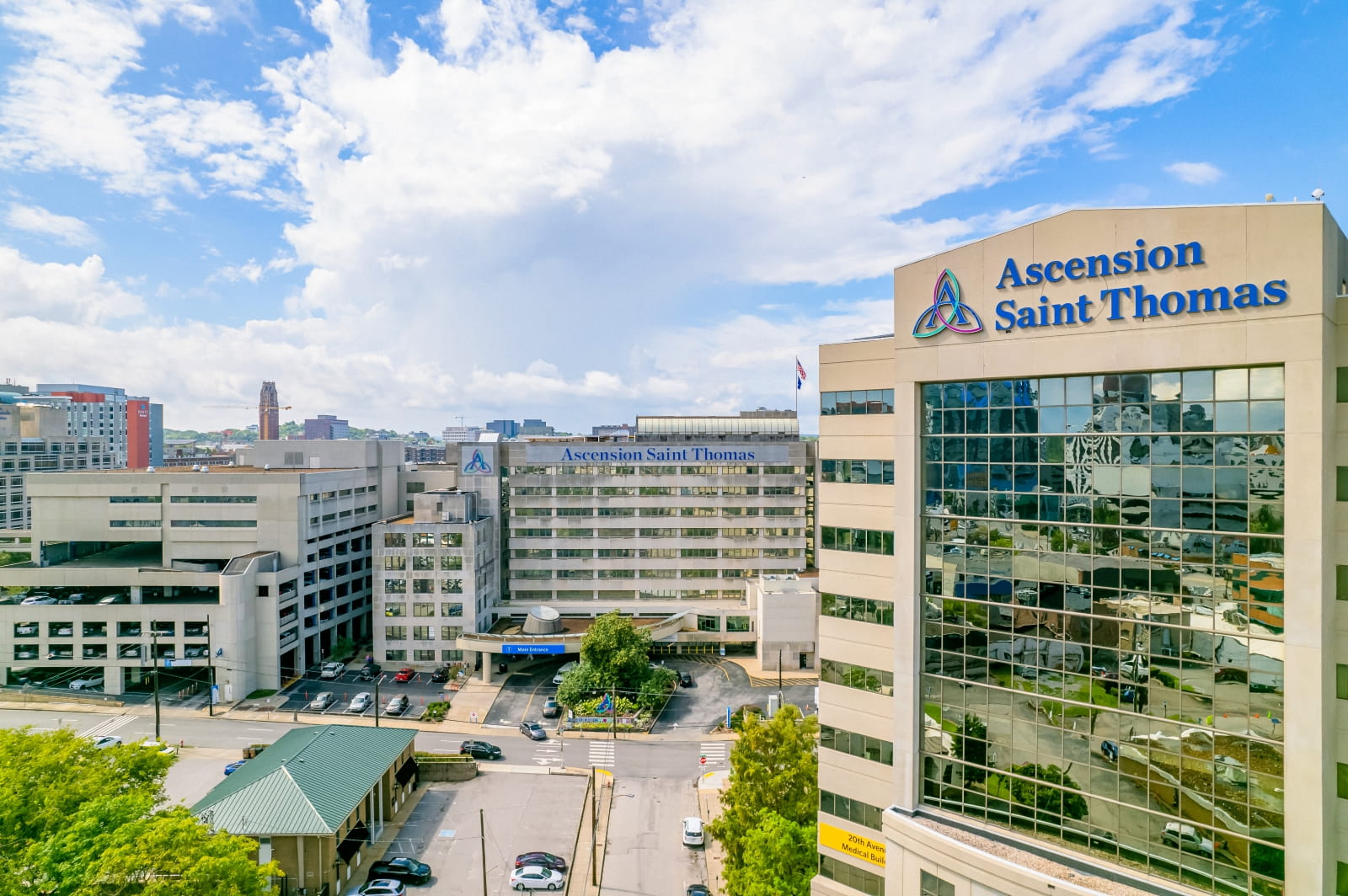 Apart from music, healthcare stands tall as a major economic pillar near Bellshire Terrace. Nashville is home to some renowned hospitals and health services organizations. The extensive network of medical institutions not only provides quality healthcare but also offers ample employment opportunities. These institutions contribute significantly to research, medical innovation, and healthcare education, further reinforcing the region's reputation as a healthcare hub.
Additionally, the hospitality and tourism sector can't be overlooked. With Nashville's magnetic pull for tourists, drawn by its rich history, music scene, and southern hospitality, there's been a noticeable growth in hotels, eateries, and other hospitality-related businesses. As these tourists flock to iconic venues and attractions, they inevitably support local businesses, from quaint diners to artisanal boutiques. This influx, in turn, enriches the local economy, ensuring that the area surrounding Bellshire Terrace remains economically vibrant and diverse.
Hotels and Lodging
Nestled in close proximity to the bustling heart of Nashville, Bellshire Terrace is privy to a plethora of accommodations that cater to a wide array of preferences. Nashville's vibrant hotel scene is as diverse as its musical repertoire. From upscale hotels that boast luxury suites and spa services to budget-friendly lodgings that offer cozy comforts without the hefty price tag, there's something to meet every traveler's needs.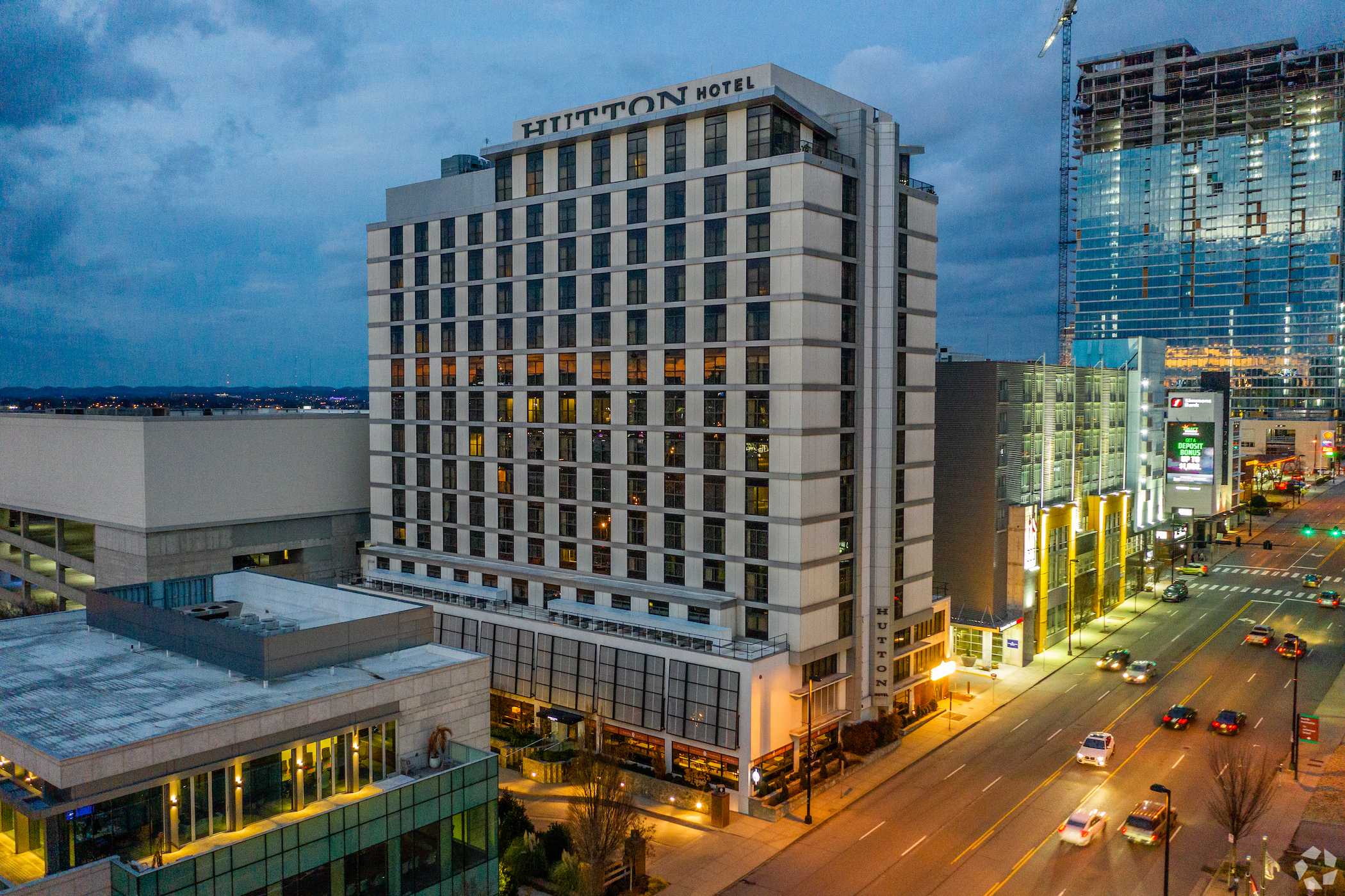 For those who crave a taste of Southern hospitality combined with a homey feel, the area also boasts an assortment of bed and breakfast establishments. These charming accommodations often captivate guests with their historical architecture, personalized service, and delicious homemade breakfasts. Staying in a bed and breakfast near Bellshire Terrace offers an intimate experience of Nashville's warmth, allowing visitors to savor the nuances of local life, often with hosts who share invaluable insider tips about the city's hidden gems.
And of course, for modern travelers who prefer streamlined and contemporary stays, there are numerous boutique hotels and trendy lodgings. These places often merge Nashville's rich history with contemporary aesthetics, giving guests a unique fusion experience. Whether it's rooftop lounges with views of the city skyline or innovative in-house dining experiences, these accommodations bring a touch of urban sophistication to the Bellshire Terrace vicinity. In essence, anyone visiting the area or seeking a staycation is truly spoilt for choice when it comes to finding the perfect place to rest their head.
Travel and Transportation
Bellshire Terrace's strategic location in Nashville ensures that residents and visitors have the advantage of proximity to key transportation nodes. When it comes to air travel, the nearest major airport is the Nashville International Airport. Just a drive away, this airport is a significant hub that connects the city to numerous domestic and international destinations. It's quite convenient for both business travelers and tourists, making out-of-town trips or welcoming visitors a breeze.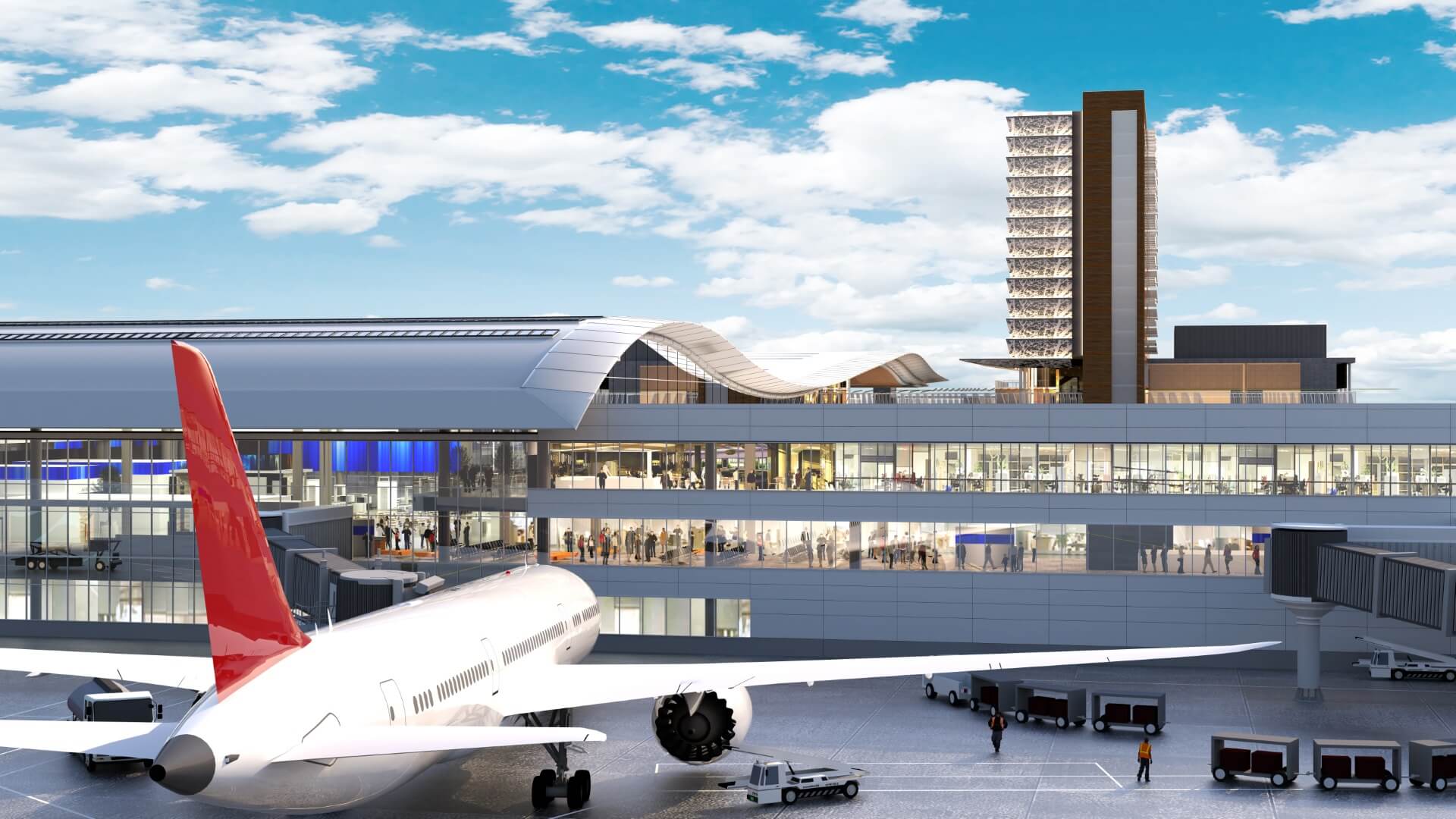 On the topic of public transportation, Nashville boasts a fairly comprehensive system, and Bellshire Terrace is no exception to its accessibility. The Metropolitan Transit Authority (MTA) operates a range of bus routes that service the Nashville area. These buses make daily commuting or occasional rides into the city or neighboring areas quite straightforward. With regular schedules and several key stops, it's easy for residents to plan their journeys, be it for work, leisure, or any other purpose.
Additionally, for those who might prefer a rail experience, there's the Music City Star commuter rail service, although its routes are a bit more limited compared to the bus system. Nevertheless, it offers a scenic and comfortable alternative, especially during peak traffic hours. All in all, the vicinity of Bellshire Terrace to these transportation options ensures that whether by air or land, connectivity is never an issue for its residents and visitors.