Bellshire Estates, Nashville, TN Homes for Sale
Bellshire Estates, Nashville, TN Homes for Sale
December 1, 2023
Bellshire Estates Homes
Homes in Bellshire Estates of Nashville, TN, often showcase an exemplary blend of traditional architecture and modern designs, making them highly desirable to homeowners who seek a touch of both worlds. These homes typically exude Southern charm, with spacious porches, well-maintained lawns, and intricate brick or wooden facades. Large windows are common, allowing natural light to flood interiors and highlighting the fine craftsmanship present within. Hardwood flooring, granite countertops, and stainless-steel appliances often complement the inside of these homes, offering residents a comfortable and luxurious living experience.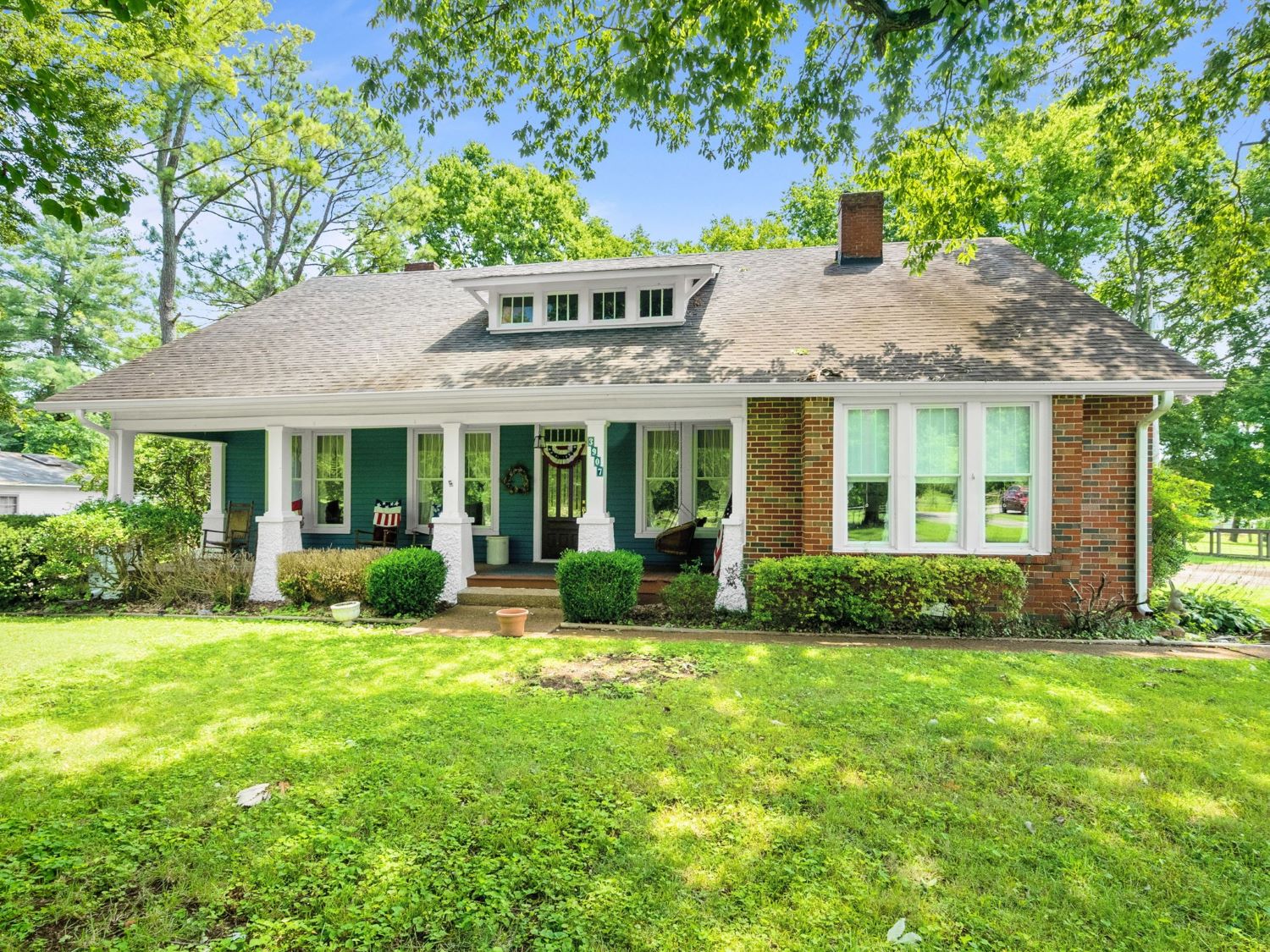 Beyond the immediate aesthetics of the homes, the infrastructure and planning of Bellshire Estates also deserve mention. Wide, tree-lined streets intersperse the neighborhood, giving it a peaceful, almost pastoral ambiance despite its proximity to the bustling center of Nashville. This layout not only ensures an easy flow of traffic but also provides ample space for kids to play and neighbors to walk, jog, or simply enjoy the outdoors. The abundance of green spaces within the community acts as a magnet for those who value nature and the outdoors, fostering a strong community spirit.
The surrounding community of Bellshire Estates stands as a testament to Nashville's commitment to blending urban convenience with suburban serenity. Several top-notch educational institutions can be found in the vicinity, ensuring that families have access to quality schooling options. Shopping districts, recreational areas, and local eateries are just a short drive away, offering residents a perfect blend of leisure and lifestyle amenities. Moreover, the community boasts an active homeowners' association, which frequently organizes events and activities to encourage interactions among residents and ensure the neighborhood remains safe, clean, and well-maintained.
Additionally, the proximity of Bellshire Estates to Nashville's key landmarks and commercial centers means residents never feel too far from the heart of the action. Yet, despite this closeness, the community has succeeded in retaining its distinct identity. Residents cherish the serenity that Bellshire offers, a welcome respite from the urban hustle. The sense of community is palpable, with neighbors often coming together to celebrate festivities, partake in community initiatives, or even just share a casual evening chat.
In essence, Bellshire Estates is not just about homes; it's about an enriched lifestyle. It offers a harmonious blend of comfort, convenience, and community, making it a sought-after destination for many looking to make Nashville their home.
Similar Communities
Just a stone's throw from Bellshire Estates, the neighborhoods of Madison offer homes with similar price points and architectural styles. Madison's residences often mirror the traditional charm of Bellshire homes, blending classic Southern aesthetics with modern amenities. The brickwork, spacious layouts, and inviting front porches are quite reminiscent of what one would find in Bellshire Estates. Moreover, the sense of community in Madison is vibrant, with local parks and community centers serving as focal points for neighborhood gatherings, much like in Bellshire.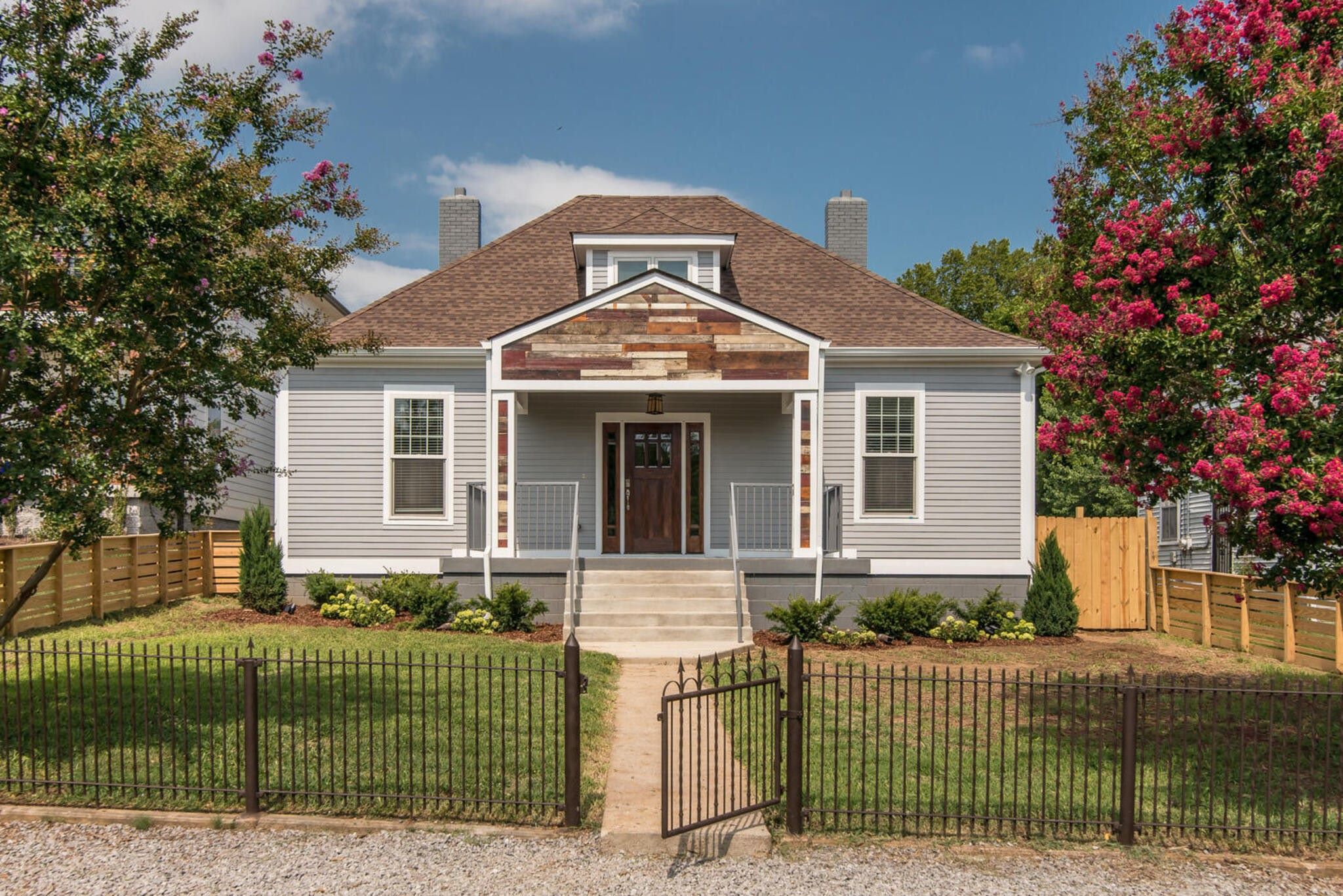 Another area that resonates with the Bellshire vibe is Inglewood. Positioned closer to the East Nashville region, Inglewood presents homes that are a delightful mix of vintage and contemporary. The streets here are adorned with homes from the early 20th century that have been tastefully updated to cater to modern sensibilities without losing their historic charm. Tree-canopied streets, local shops, and cafes give Inglewood an inviting and homely atmosphere, reminiscent of the community spirit in Bellshire Estates. It's no wonder that both regions are often sought after by those who value a blend of the old and the new.
Goodlettsville, to the north of Bellshire Estates, is another neighborhood that boasts similarities in construction style and lifestyle. Here, one can find homes built with attention to detail, often encompassing wide-open spaces, well-manicured gardens, and interiors fitted with modern comforts. The price points in Goodlettsville are competitive with Bellshire, making it an attractive option for those on a budget but unwilling to compromise on quality. Community events, seasonal festivals, and farmers' markets give Goodlettsville its own unique flavor, but the parallels in community spirit with Bellshire are unmistakable.
Lastly, the Hermitage area provides another alternative to Bellshire Estates for those looking for comparable homes and lifestyles. Named after President Andrew Jackson's historic estate, the Hermitage neighborhood mirrors Bellshire's commitment to quality living. Its homes often exhibit a blend of Southern elegance with touches of modernity, and the neighborhood itself offers a mix of shopping, dining, and recreational options. Schools in the vicinity are reputable, and there's an overall sense of belonging that residents proudly speak of, making it akin to the close-knit community experience Bellshire Estates offers.
In all these neighborhoods, one finds the same dedication to quality living, community bonding, and a harmonious blend of the past and the present, making them perfect alternatives for those seeking the Bellshire lifestyle elsewhere in Nashville.
Food Scene
If there's one thing that the areas around Bellshire Estates don't lack, it's diverse and scrumptious dining options! A mere drive around the vicinity offers a tantalizing array of choices for the discerning foodie. Whether you're looking for a quick bite or a lavish dining experience, the nearby locales have got you covered.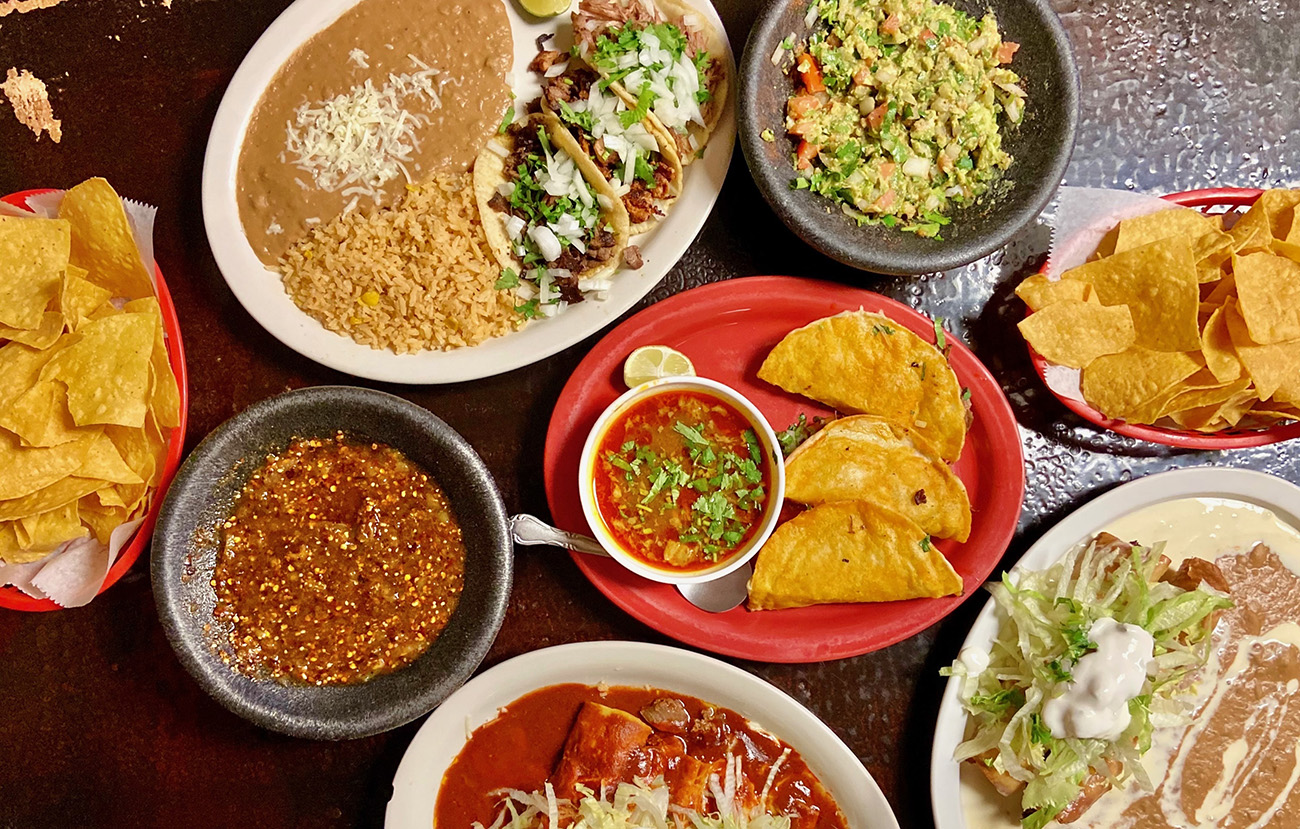 For those who love a touch of Southern comfort food, there's always a local diner or two serving up classics like fried chicken, collard greens, and hearty biscuits. These places often have that quintessential homey ambiance, with friendly servers who'd happily recommend the day's specials or their personal favorites. And if you're lucky, some evenings might even feature live country or blues music, setting the mood for a perfect Southern night out.
Then, there are the authentic ethnic eateries dotting the landscape. From mouth-watering Mexican tacos and burritos to aromatic Thai curries and stir-fries, global flavors are just around the corner. These establishments, often run by families who have called Nashville home for generations, provide an authentic experience. It's not just about the food but also the stories, culture, and traditions that accompany each dish.
Of course, for those looking for a more upscale dining experience, there are several fine dining establishments in the vicinity. These places often feature contemporary fusion menus, where classic Southern ingredients meet global culinary techniques, resulting in innovative dishes that are as much a treat for the eyes as they are for the palate. Paired with their extensive wine lists and impeccable service, these restaurants make for an ideal spot for special occasions or romantic dinners.
And let's not forget the countless cafes and bakeries offering fresh pastries, artisanal coffees, and teas. Whether you're in the mood for a quiet afternoon with a book, a casual work meeting, or a catch-up session with friends, these cozy spots provide the perfect backdrop.
All in all, when it comes to dining near Bellshire Estates, the options are as varied as they are delightful, ensuring that residents and visitors alike are never short of choices to satiate their culinary cravings.
Entertainment
Bellshire Estates, being a part of the vibrant city of Nashville, finds itself in close proximity to a myriad of entertainment and sporting events, catering to both residents and visitors with varied tastes. Nashville, fondly known as the "Music City," ensures that there's never a dull moment around Bellshire Estates.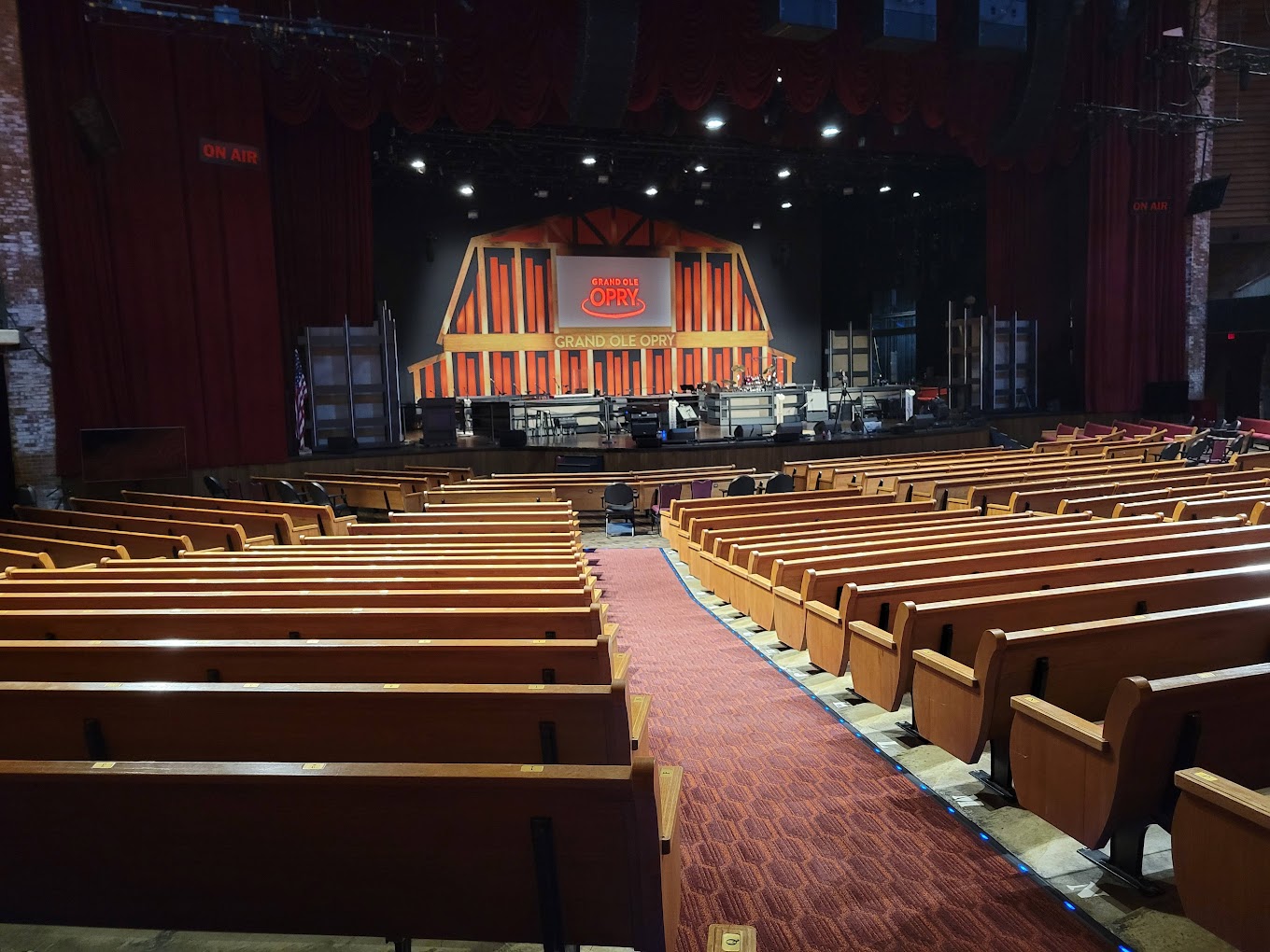 First and foremost, when one thinks of Nashville, the Grand Ole Opry immediately springs to mind. Just a short drive from Bellshire Estates, this iconic venue has been hosting live country music shows for decades. It's not just a concert; it's an experience. Fans from all over flock to be a part of this rich musical history. Even if country isn't your go-to genre, the atmosphere alone is worth the trip.
Apart from music, the downtown area near Bellshire also boasts a lively theater scene. From Broadway shows making their tour stops to local productions, the arts are alive and well. The Tennessee Performing Arts Center is one such venue where residents can enjoy a diverse lineup of performances, from dance to drama to comedy.
For those inclined towards sports, the city has plenty to offer as well. The Nashville Predators, the city's NHL team, often have their thrilling ice hockey matches at the Bridgestone Arena. The energy during game nights is palpable, with fans donning the team's colors and cheering them on. Then there's the Nissan Stadium, home to the Tennessee Titans, ensuring that NFL fans around Bellshire Estates have their share of action-packed Sundays during the football season.
Furthermore, with a growing soccer fan base in the city, the Nashville Soccer Club games are becoming more and more popular. Their matches offer a different, yet equally exciting, sporting atmosphere, with passionate chants and songs resonating throughout the game.
In essence, being near Bellshire Estates means being at the heart of Nashville's entertainment and sporting pulse. Whether you're humming along to a country tune, getting lost in theatrical magic, or cheering for your favorite sports team, there's always something happening around the corner to keep you entertained.
Health and Wellness
Bellshire Estates in Nashville is blessed with an array of health and wellness options that cater to those who prioritize a balanced lifestyle. In fact, the vicinity offers not just the basic facilities but goes above and beyond, ensuring residents have diverse choices to meet their holistic wellness needs.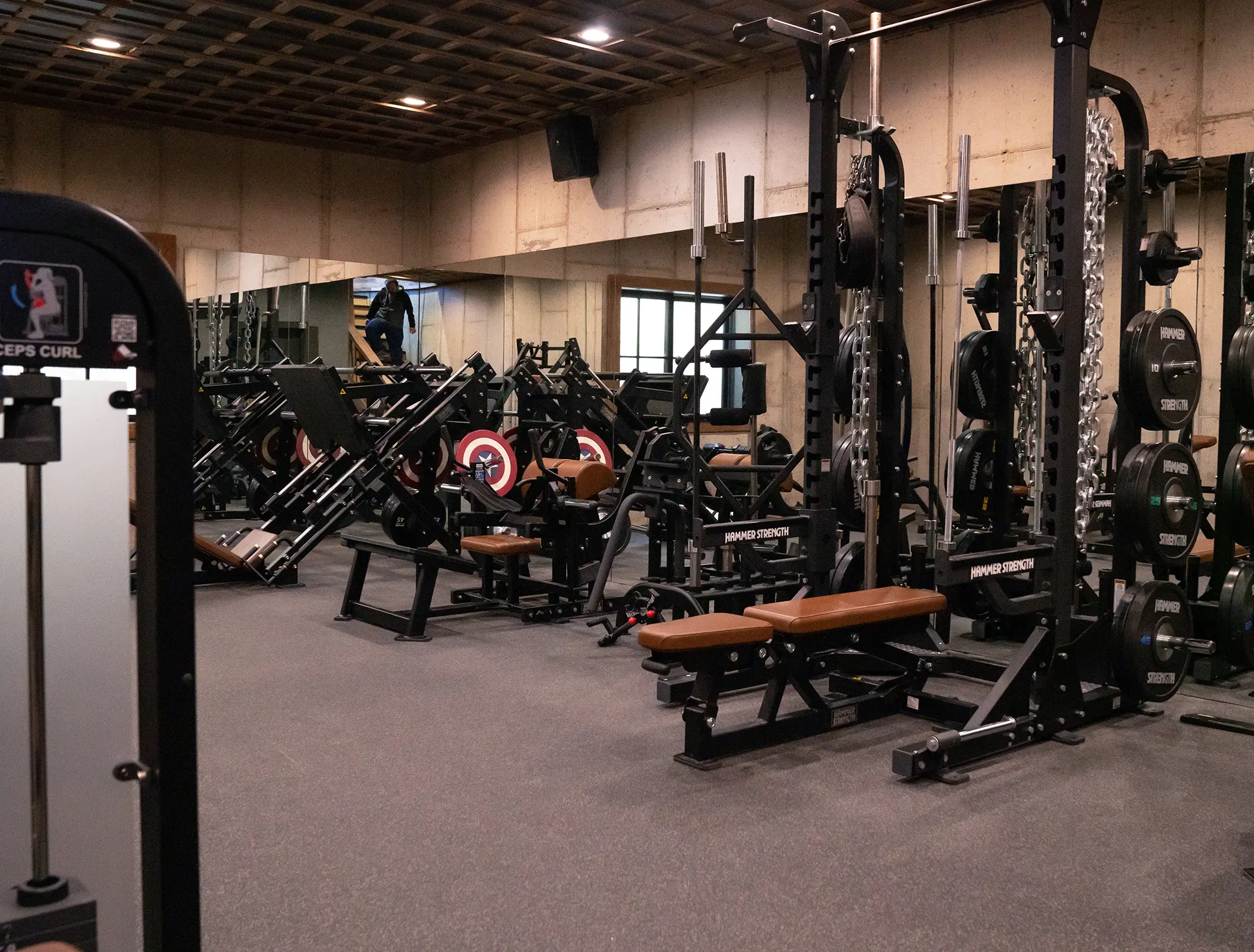 If fitness is your thing, there's no shortage of well-equipped gyms and fitness centers around Bellshire Estates. These establishments often come with seasoned trainers who guide members through personalized workout plans, be it weightlifting, cardio, or even specialized classes like yoga or pilates. For those who prefer a group setting, many of these gyms offer various classes, ranging from high-intensity boot camps to more meditative stretching sessions, catering to all energy levels and preferences.
Speaking of yoga and meditation, there are several studios dedicated entirely to these disciplines. They offer serene environments where individuals can retreat to find their inner balance, away from the daily hustle and bustle. Whether you're a seasoned yogi or someone just looking to dip their toes, these studios welcome all, often with classes that cater to different expertise levels.
But health isn't just about physical activity. Nutrition plays an equally important role. Fortunately, around Bellshire Estates, one can find a number of organic stores and farmers' markets that offer fresh, locally-sourced produce. These places often become community hubs where residents can not only shop for nutritious ingredients but also exchange recipes, wellness tips, and sometimes even partake in cooking workshops.
For those who believe in alternative therapies, the proximity to Nashville ensures access to various wellness centers that offer services like acupuncture, massage therapy, and even holistic healing practices. These centers provide a more rounded approach to health, emphasizing the connection between the mind, body, and spirit.
Lastly, mental well-being is gaining the attention it rightfully deserves. In and around Bellshire Estates, residents have access to numerous therapists, counseling centers, and wellness retreats that emphasize mental health. These professionals offer sessions ranging from stress management to deeper psychotherapy, ensuring that residents have the support they need.
All in all, Bellshire Estates and its surroundings truly believe in a comprehensive approach to health and wellness. With the myriad of options available, residents can craft a balanced lifestyle that suits their individual needs, ensuring they remain at the pinnacle of well-being.
Outdoor Lifestyle
Bellshire Estates in Nashville is perfectly poised to offer residents a delightful array of parks, natural spaces, and outdoor lifestyle opportunities. This region beautifully encapsulates Nashville's commitment to preserving green spaces and promoting outdoor activities, making it an absolute haven for nature enthusiasts.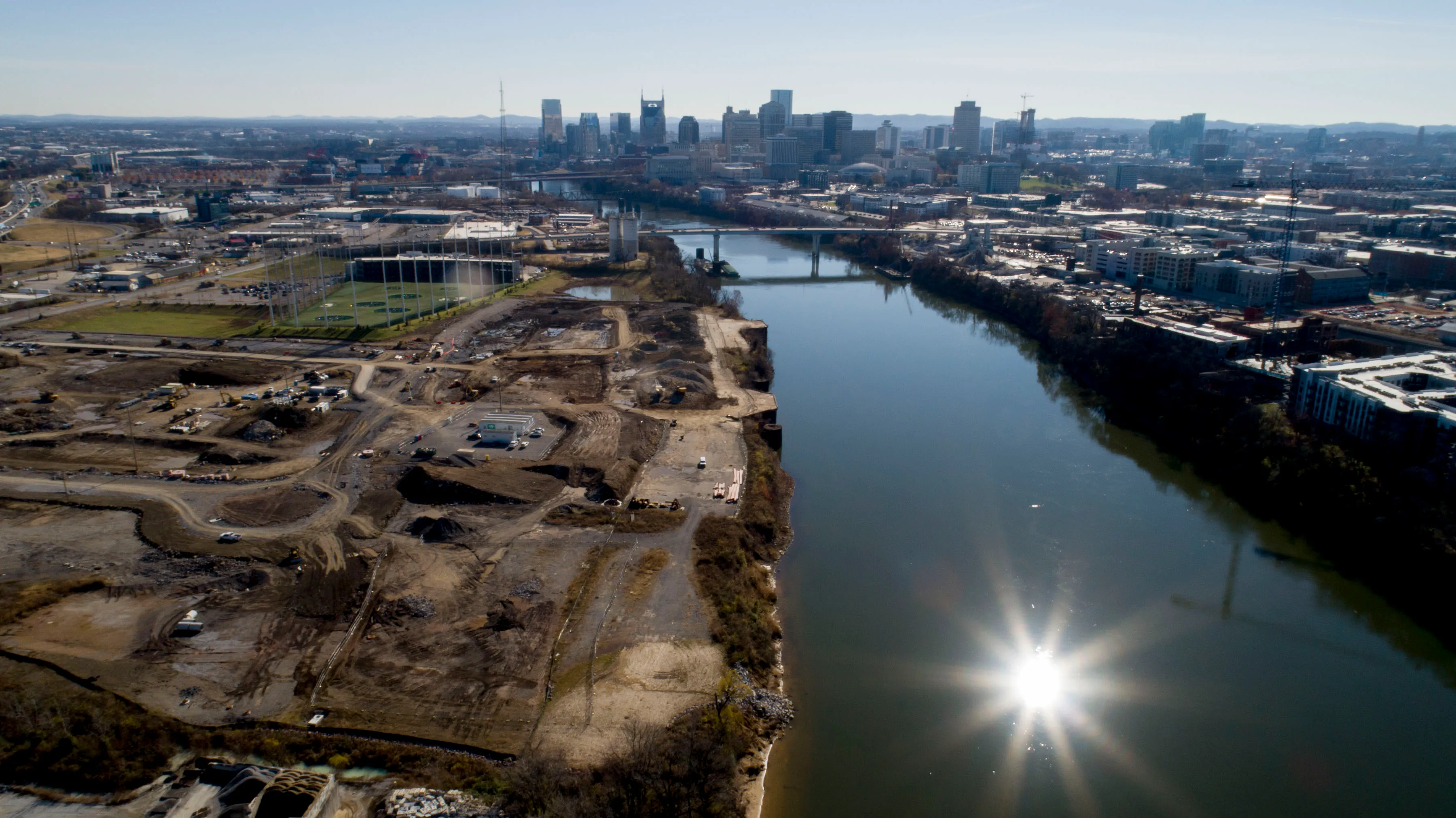 Just a short distance away is the expansive Shelby Bottoms Greenway and Nature Park. Stretching along the Cumberland River, this park offers miles of trails, both paved and unpaved, catering to walkers, runners, and bikers alike. The nature center there often hosts educational programs, shedding light on the local flora and fauna. With its lush green fields and serene waterways, it's not uncommon to spot deer, birds, or even the occasional fox during a morning jog.
For those who are particularly fond of water-based activities, the Cumberland River offers ample opportunity. Whether it's a quiet afternoon of fishing, an energetic kayaking session, or just a picnic by the riverside, the river ensures a refreshing backdrop. There are even organized river cruises available for those wanting a more relaxed view of the surroundings.
Centennial Park, a bit further out but definitely worth the drive, is another outdoor gem near Bellshire Estates. Home to the iconic Parthenon replica, this park is a harmonious blend of history, art, and nature. Its vast lawns are perfect for everything from casual frisbee games to more organized events. The park also features a beautiful lake, where one can often see people remote-controlling their miniature boats or simply feeding the resident ducks.
For the little ones, there are numerous neighborhood playgrounds and parks dotted around Bellshire Estates. These spaces are not just about slides and swings but also community bonding. Parents often get together for playdates, exchanging stories and experiences while the kids make new friends.
And for those who are into more structured outdoor activities, there's no dearth of golf courses, tennis courts, and even baseball fields around the area. These facilities offer both casual play and organized leagues, ensuring that everyone from beginners to pros has a place to hone their skills.
In essence, living near Bellshire Estates ensures that one never feels too far from nature. The blend of manicured parks, wild trails, and vibrant community spaces offers residents countless ways to engage with the outdoors, making every day feel like a new adventure waiting to happen.
Education
When it comes to education, residents of Bellshire Estates in Nashville are well-positioned to access a diverse range of both public and private educational institutions, ensuring that families have ample choices tailored to their children's needs.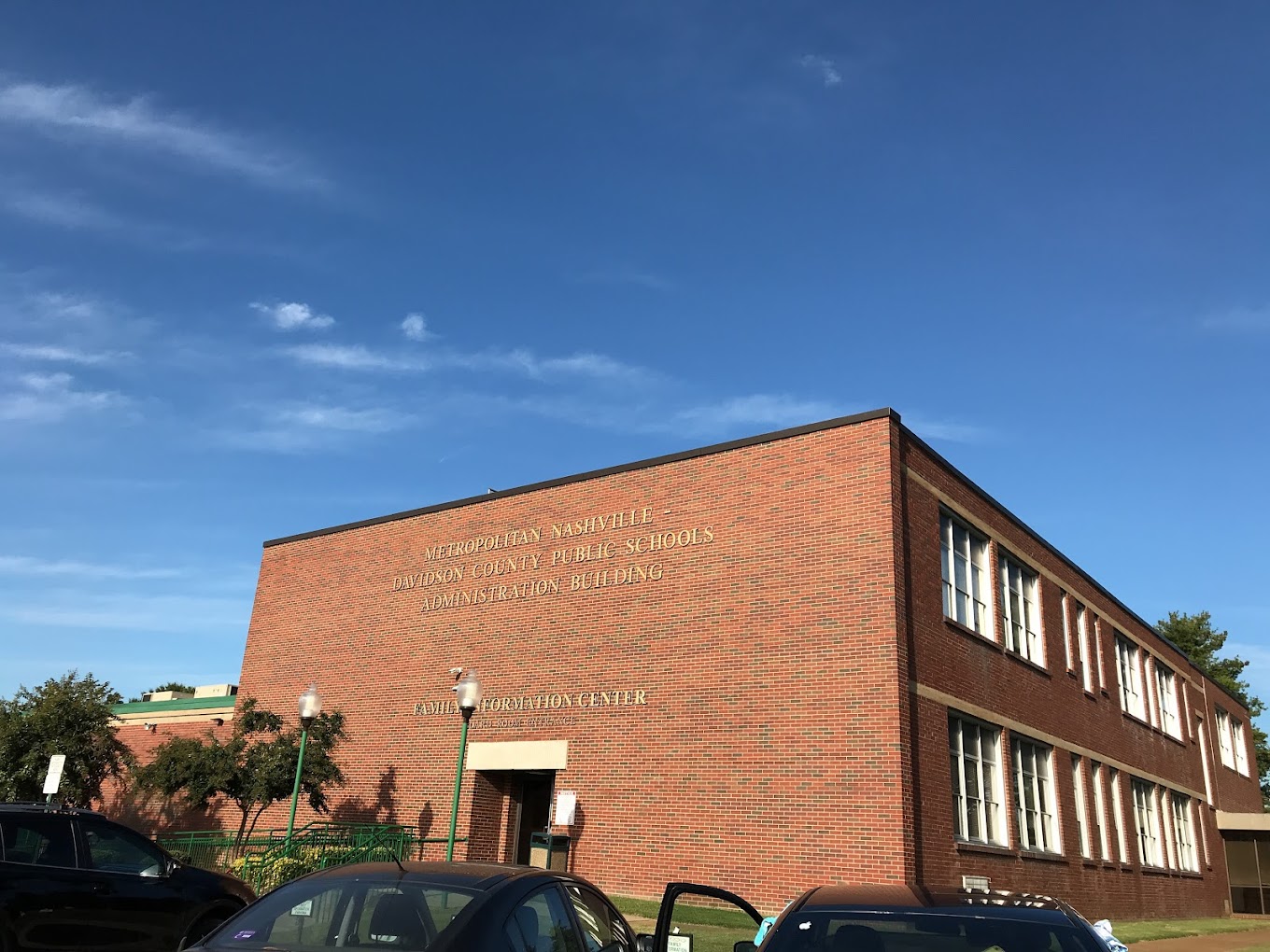 Public schools around Bellshire Estates fall under the Metropolitan Nashville Public Schools district, a comprehensive educational system dedicated to providing quality education to its students. These schools, from elementary to high school, are equipped with experienced educators who are deeply committed to nurturing the academic growth and overall well-being of their students. Several of these institutions are also continuously adapting and introducing innovative curriculums, ensuring students are well-prepared for both college and the broader world. Many local parents often speak highly of the dedicated teachers and the support staff who work tirelessly to create a conducive learning environment.
For families who are considering private education, there are a number of esteemed private schools in and around the Bellshire Estates area. These institutions often offer specialized curriculums, smaller class sizes, and a more individualized approach to education. Whether parents are seeking faith-based education, Montessori methods, or schools with a particular focus on arts or sciences, the vicinity has a variety of options to cater to diverse needs. These schools often emphasize holistic development, ensuring that students receive not only academic instruction but also life skills, values, and extracurricular opportunities.
Furthermore, several specialized institutions and tutoring centers in the area provide support to students who might need additional help in particular subjects or are preparing for college entrance exams. These centers play a crucial role in bolstering the academic foundation of many students.
In sum, the Bellshire Estates neighborhood and its surroundings ensure that families have a broad spectrum of educational choices. From public schools rich in community spirit to private institutions with specific educational philosophies, parents can find the perfect fit for their child's unique learning journey.
Shopping and Retail
Ah, shopping near Bellshire Estates – now there's a delightful experience waiting for residents and visitors alike! The proximity to Nashville's bustling retail scene ensures that folks around Bellshire Estates have a multitude of shopping destinations to explore.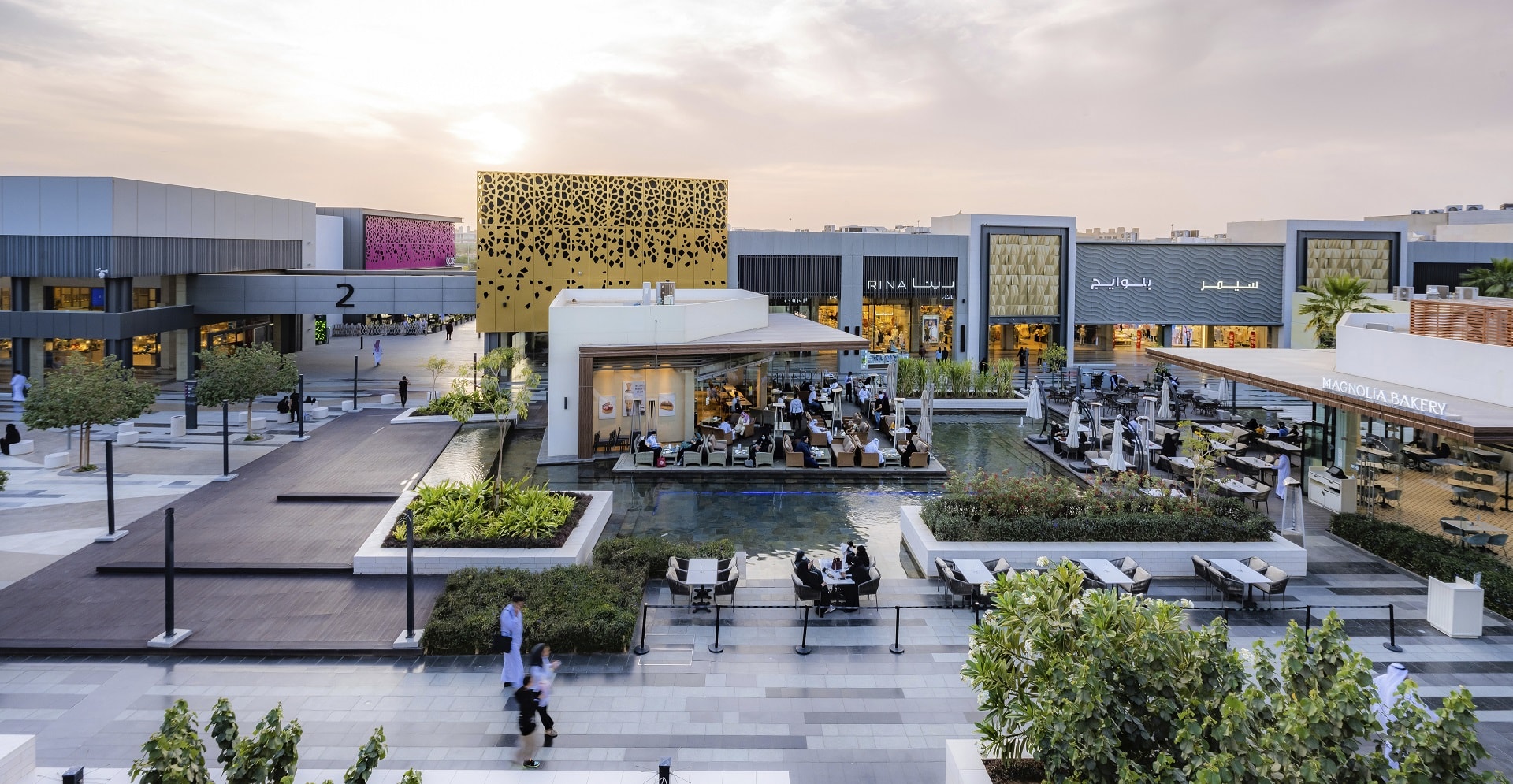 One of the standout shopping destinations has to be the Opry Mills Mall. A short drive from Bellshire Estates, this expansive mall offers everything from popular department stores to boutique shops. Whether you're on the hunt for the latest fashion trends, tech gadgets, or unique home decor, Opry Mills has a store to cater to your needs. And let's not forget the array of dining options and entertainment venues within the mall – it's easy to make a full day of a visit there.
For those who prefer a more local, quaint shopping experience, the areas surrounding Bellshire Estates feature several boutique stores and local artisan shops. Here, shoppers can find handcrafted jewelry, custom-made clothing, and a plethora of unique gifts and souvenirs. These smaller outlets often have the charm of personal service, where shop owners take the time to get to know their customers, offering recommendations tailored to individual tastes.
Of course, no mention of shopping in Nashville would be complete without highlighting the array of music stores sprinkled throughout the city. Given Nashville's rich musical heritage, it's no surprise that vinyl shops, instrument stores, and memorabilia outlets can be found aplenty. For residents of Bellshire Estates with a penchant for music, these stores offer a treasure trove of discoveries, from vintage records to rare guitar picks.
Lastly, for daily needs and conveniences, several grocery stores, pharmacies, and general retail chains are easily accessible to those living in Bellshire Estates. Whether it's a quick run to grab some groceries or a more leisurely shopping spree on a weekend, the diverse retail options ensure that residents have everything they need right at their fingertips.
Business and Economy
Bellshire Estates, nestled in the heart of Nashville, finds itself surrounded by a dynamic business and industrial landscape that truly reflects the economic vitality of the region. When you think about Nashville, one of the first things that might come to mind is its rich musical heritage. Indeed, the music industry is one of the primary drivers of the local economy.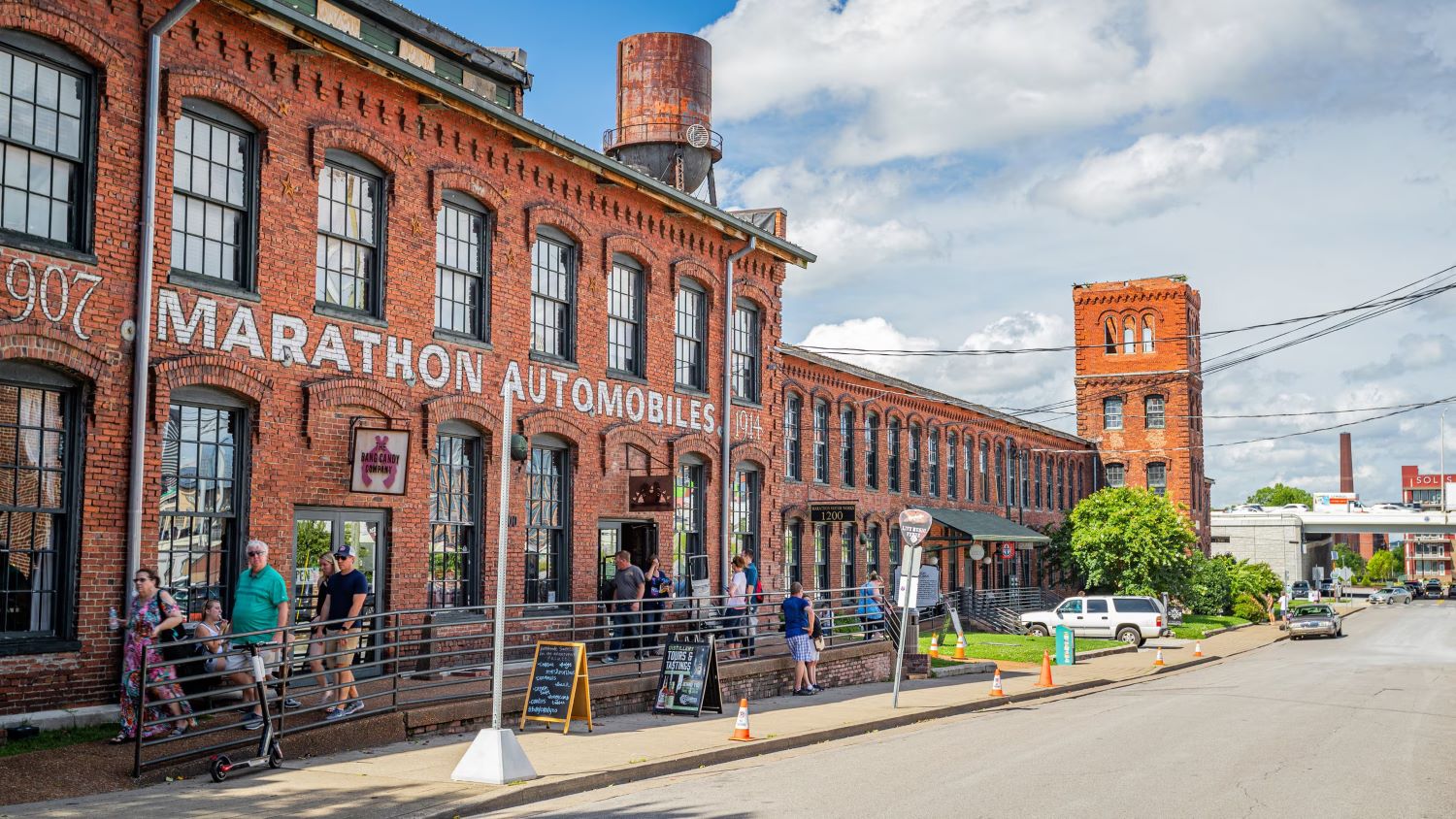 Not far from Bellshire Estates, you'd encounter the famed Music Row – the epicenter of the city's music industry. This area is brimming with recording studios, record label offices, and other related businesses. Artists, both renowned and budding, often frequent these studios, producing the melodies that the city is famed for. But it's not just about the art; the music business contributes significantly to employment and revenue generation in the area.
However, the economic backbone of Nashville isn't solely music. Healthcare is another significant pillar supporting the local economy. Renowned institutions, research centers, and healthcare providers are situated in and around the city. Names like Vanderbilt University Medical Center not only provide quality healthcare but also engage in groundbreaking medical research, further bolstering the city's reputation in the medical field.
Tourism, given Nashville's cultural and historical richness, is a robust industry in itself. The city draws visitors year-round for its music festivals, historical sites, and vibrant arts scene. This influx of tourists has given rise to a plethora of businesses, from hospitality to dining to retail, all catering to these guests and, in the process, generating substantial economic activity.
Then there's the growing tech and entrepreneurial scene. Over the years, Nashville has been garnering attention as a budding hub for startups and tech ventures. Co-working spaces, tech incubators, and innovation hubs are becoming more commonplace, signaling the city's ambition to diversify its economic foundation.
For residents of Bellshire Estates, this diverse business environment is a boon. It not only provides varied employment opportunities but also brings about a sense of dynamism and growth to the community. Whether it's the rhythm of music, the promise of healthcare, the allure of tourism, or the innovation in tech, the businesses and industries around Bellshire Estates reflect Nashville's multifaceted economic spirit.
Hotels and Lodging
Bellshire Estates, with its proximity to the heartbeat of Nashville, enjoys the benefit of being close to a range of accommodation options that cater to every traveler's preference, whether it's the luxury seeker, the budget traveler, or someone in between.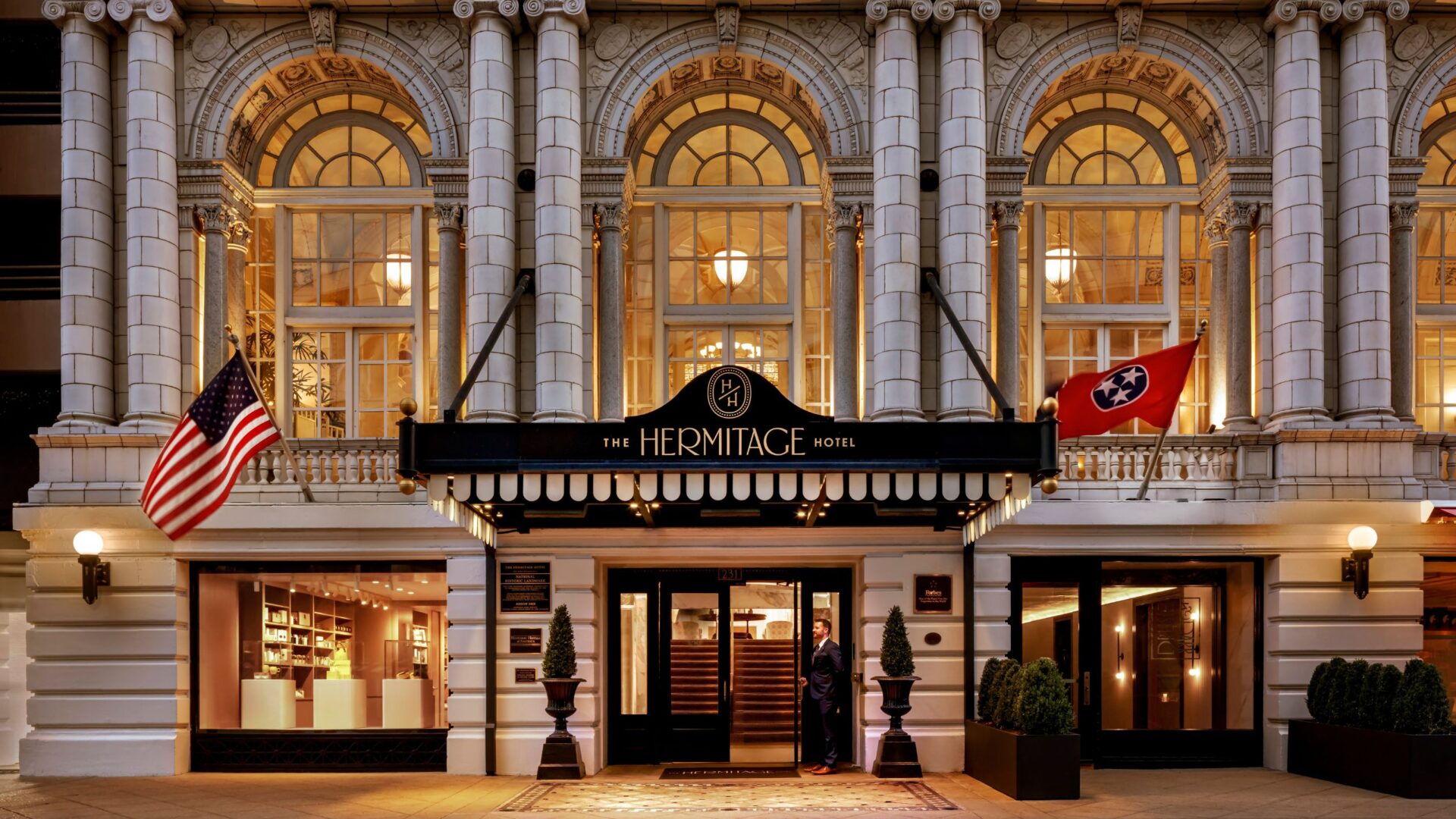 If we talk luxury, the area doesn't disappoint. Nearby upscale hotels often boast lavish rooms with panoramic city views, gourmet restaurants, and indulgent spas. These hotels often become the go-to for those visiting the city for its famed music events or business conferences. Their plush settings, combined with impeccable service, ensure guests experience the finer side of Southern hospitality.
For those looking for more mid-range options without compromising on comfort, numerous chain hotels can be found in the vicinity of Bellshire Estates. These establishments provide all the modern amenities a traveler might need, from spacious rooms to fitness centers. Many of them often have the added advantage of being strategically located, ensuring guests have easy access to major attractions and business centers.
Now, if you really want to dive deep into the local Nashville charm, the bed and breakfast establishments are the way to go. Tucked away in neighborhoods, these cozy places offer a more intimate and homey experience. It's not just about a place to sleep; it's about waking up to a homemade Southern breakfast, often shared with fellow travelers or friendly hosts. These B&Bs exude a warm, familial atmosphere, making visitors feel like they're a part of the local fabric, even if just for a few days.
Additionally, given the growing trend of vacation rentals, many homeowners around Bellshire Estates have opened up their residences for short-term stays. These offer the perfect blend of a home environment with the perks of travel. Especially for larger groups or families, these rentals often prove to be both economical and more personalized.
In essence, whether you're a visitor looking for a quick weekend getaway or someone in town for an extended stay, the area around Bellshire Estates ensures you're never too far from the perfect accommodation. The blend of luxury hotels, convenient lodgings, quaint B&Bs, and homey rentals means there's a comfortable bed waiting for every kind of traveler.
Travel and Transportation
For residents of Bellshire Estates and visitors alike, one of the convenient aspects of its location is its proximity to Nashville's primary transportation hubs. When it comes to air travel, the Nashville International Airport is the closest major airport to Bellshire Estates. It's only a relatively short drive away, making both domestic and international travel relatively hassle-free for the community's residents. This airport sees a steady flow of flights from various airlines, connecting Nashville to numerous destinations, both within the U.S. and abroad. Its modern facilities and range of eateries and shops make the travel experience quite pleasant.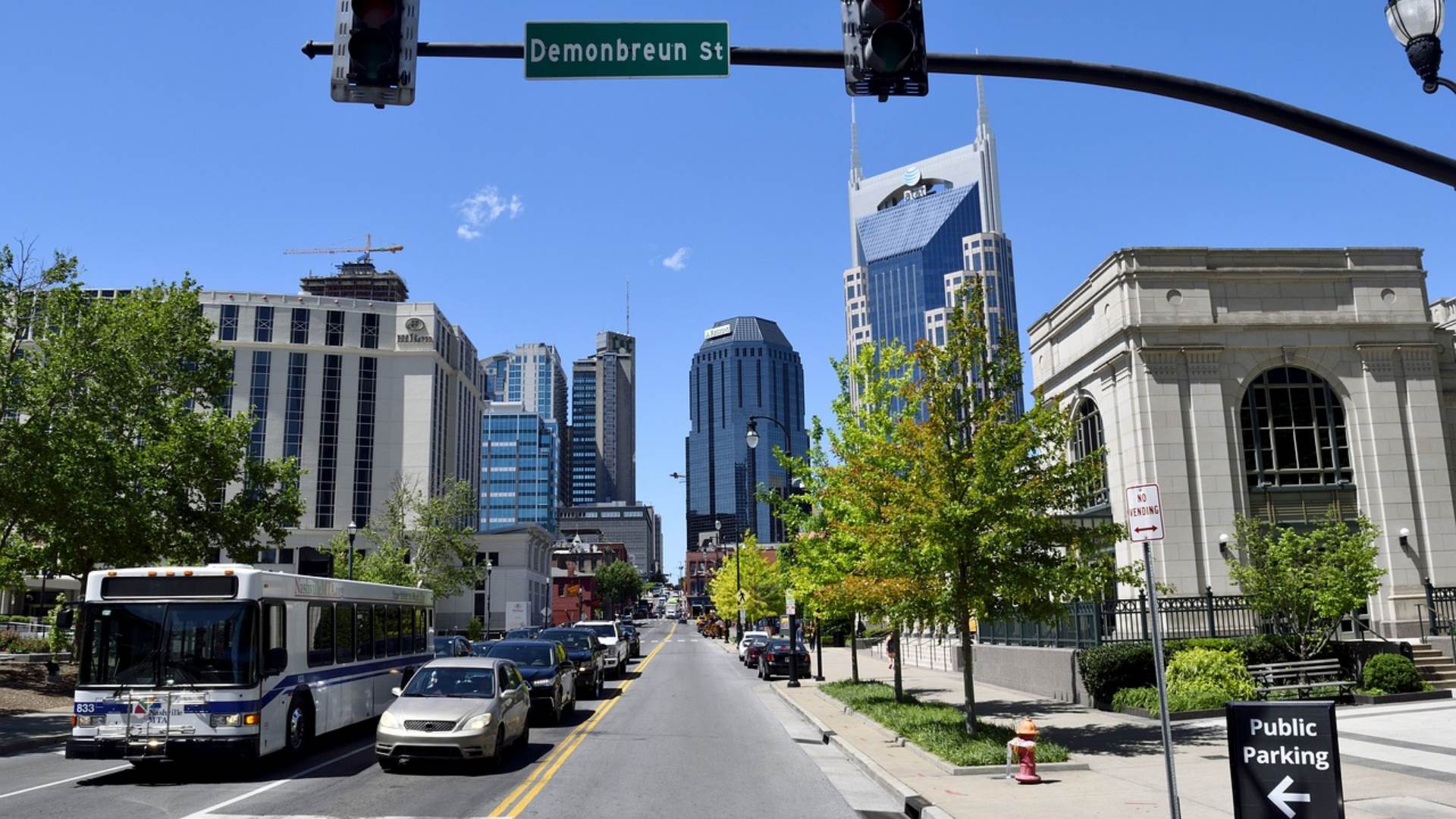 Now, talking about getting around the city, public transportation in Nashville is primarily facilitated by WeGo Public Transit. They operate a fleet of buses that crisscross the city, ensuring that most neighborhoods, including Bellshire Estates, are well-connected. The routes are fairly extensive, and buses are frequent during peak hours. Residents looking to commute to downtown Nashville or other parts of the city can conveniently hop on one of these buses. It's a practical choice for those who prefer to avoid the hustle of driving, especially during rush hours.
For those who prefer a more flexible mode of transport without the commitment of owning a car, ride-sharing services like Uber and Lyft are readily available in the Bellshire Estates area. Just a few taps on a smartphone, and you can have a ride waiting at your doorstep in a matter of minutes. It's especially handy for nights out or when you have larger groups traveling together.
Additionally, the city has been making strides in promoting alternative and sustainable modes of transportation. Bicycle-sharing programs and scooter rental services are becoming increasingly popular, especially in the more urban parts of Nashville. For Bellshire Estates residents, this means more options and greater flexibility in choosing how they navigate their city.
In summary, Bellshire Estates is ideally situated, ensuring that whether you're jetting off to a distant location or just making your way across Nashville, a range of transportation options are readily available to suit your needs.