Bellevue/Still Springs Rdg, Nashville, TN Homes for Sale
Bellevue/Still Springs Rdg, Nashville, TN Homes for Sale
September 27, 2023
Bellevue/Still Springs Rdg Homes
Bellevue, situated on the outskirts of the vibrant city of Nashville, TN, offers a unique blend of suburban tranquility and urban accessibility. Homes in Bellevue, particularly those along Still Springs Rdg, exude a distinctive Southern charm, with many of them combining both traditional and contemporary architectural styles. These residences often feature spacious layouts, manicured lawns, and modern amenities, catering to families and professionals alike. The tree-lined streets and the presence of various green spaces give the neighborhood a serene atmosphere, making it an oasis for those seeking a respite from the hustle and bustle of city life.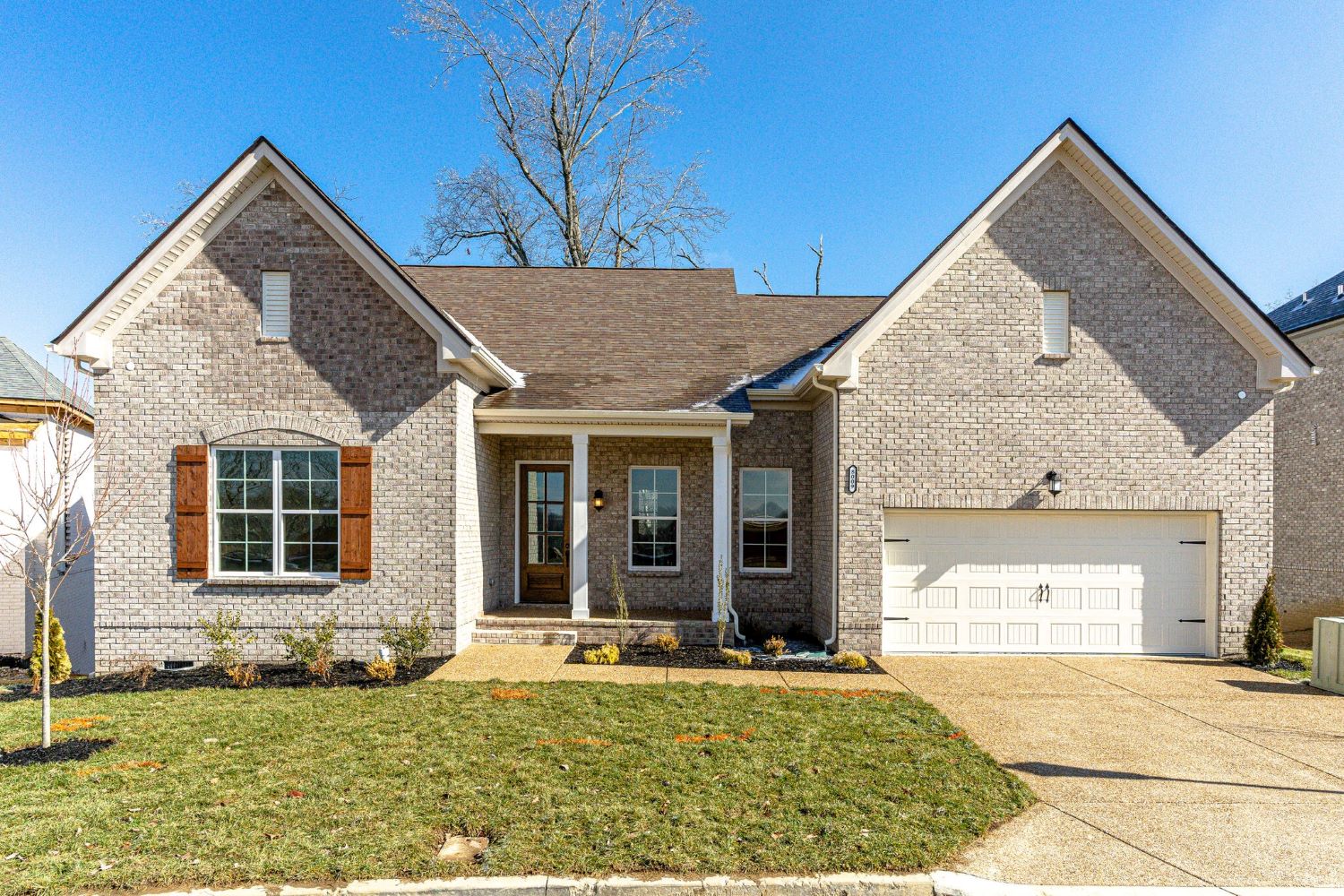 The community surrounding these homes is tight-knit, fostering a sense of camaraderie among residents. Local events, neighborhood gatherings, and community outreach programs are frequent, promoting unity and the shared value of taking care of one another. This sense of community is further reinforced by a plethora of local businesses that offer a range of services, ensuring that residents have easy access to essentials without needing to venture far.
In terms of amenities, Bellevue doesn't disappoint. With close proximity to parks such as Edwin Warner Park and Harpeth River State Park, residents enjoy ample opportunities for outdoor activities including hiking, biking, and picnicking. These green spaces not only provide recreational avenues but also act as the lungs of the community, offering fresh air and verdant vistas. Furthermore, Bellevue's location just a short drive away from downtown Nashville means that residents can easily experience the rich cultural and entertainment options that the city offers.
Education in the Bellevue area is noteworthy, with a range of well-regarded schools serving the community. These educational institutions prioritize holistic development, ensuring that children in the community receive not just academic knowledge but also life skills. Additionally, the community is home to several libraries and cultural centers, offering residents of all ages an opportunity to indulge in intellectual pursuits and cultural enrichment.
The connectivity of Bellevue to other parts of Nashville and the broader Tennessee region is commendable. Efficient roadways, coupled with a reliable public transportation system, ensure that commuting is hassle-free. For those who work in the city but wish to live in a quieter, more peaceful environment, Bellevue, and especially the homes along Still Springs Rdg, provide the perfect balance between accessibility and tranquility.
Similar Communities
The charm and allure of Bellevue, particularly in the Still Springs Rdg area, is echoed in several other neighborhoods near Nashville that offer similar price points, construction style, and lifestyle experiences.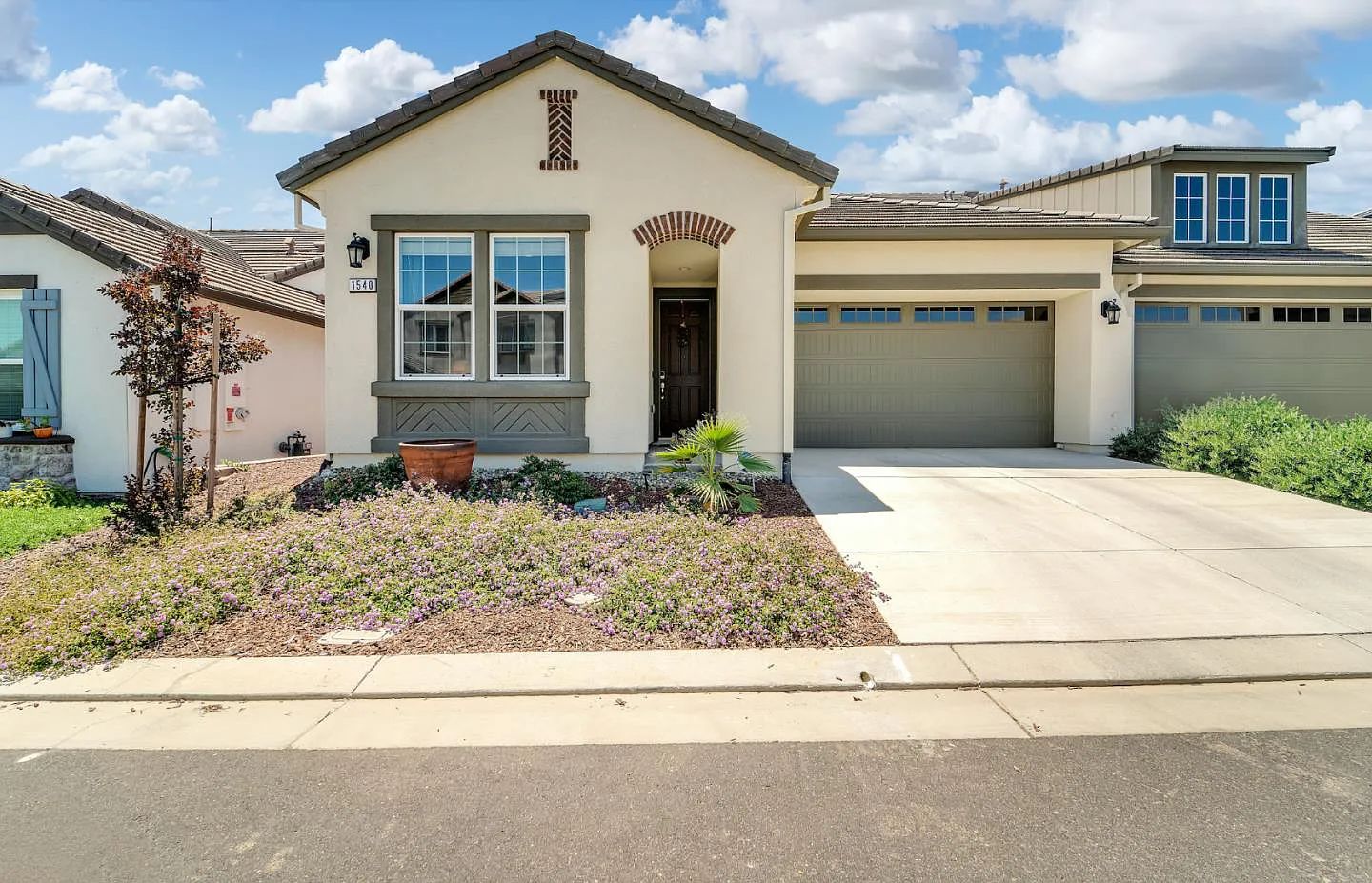 Green Hills, located just a short drive from Bellevue, is a prime example. Homes in this area display an elegant blend of classic Southern architecture with modern finishes, reminiscent of those in Bellevue. With its upscale shopping centers, such as The Mall at Green Hills, and a range of gourmet dining options, Green Hills mirrors Bellevue's blend of quiet suburban living with a touch of city flair. Wide streets lined with mature trees and meticulously manicured gardens exemplify the pride residents take in their homes and community.
Another noteworthy neighborhood is Brentwood. Like Bellevue, Brentwood appeals to those who appreciate spacious homes, expansive yards, and an undeniable air of sophistication. The homes here, many of which boast brick facades and detailed landscaping, reflect the architectural grace found in Bellevue. Brentwood is further complemented by its top-tier schools and parks, making it a favored choice for families. The community-centric events and local farmers' markets highlight the neighborhood's dedication to fostering a close-knit environment, akin to the camaraderie found in Bellevue.
Sylvan Park, though slightly more urban in feel, offers a lifestyle that is harmonious with Bellevue. Its homes, often characterized by charming porches and detailed woodwork, encapsulate a blend of the old and new. The neighborhood boasts an array of trendy cafes, boutiques, and local businesses that add a distinct vibrancy to the area. Additionally, the McCabe Community Center and the adjacent greenway offer Sylvan Park residents an array of recreational activities, reminiscent of the outdoor opportunities that Bellevue residents cherish.
Lastly, there's Percy Priest Lake's surrounding areas. These neighborhoods, with homes often set against the backdrop of the lake or wooded areas, offer a tranquil lifestyle similar to that of Bellevue. The houses, while varying in design, predominantly exhibit features like large decks and picture windows to capitalize on the surrounding views. Outdoor enthusiasts are particularly drawn to this region, given the numerous water-based activities available, aligning with the active lifestyle that many in Bellevue enjoy.
Food Scene
Nashville, renowned for its vibrant music scene, has an equally impressive culinary landscape, and the Bellevue area, close to Still Springs Rdg, is no exception. This part of town offers a delightful mix of eateries that cater to various tastes and preferences, making it a gastronomic hotspot for both locals and visitors.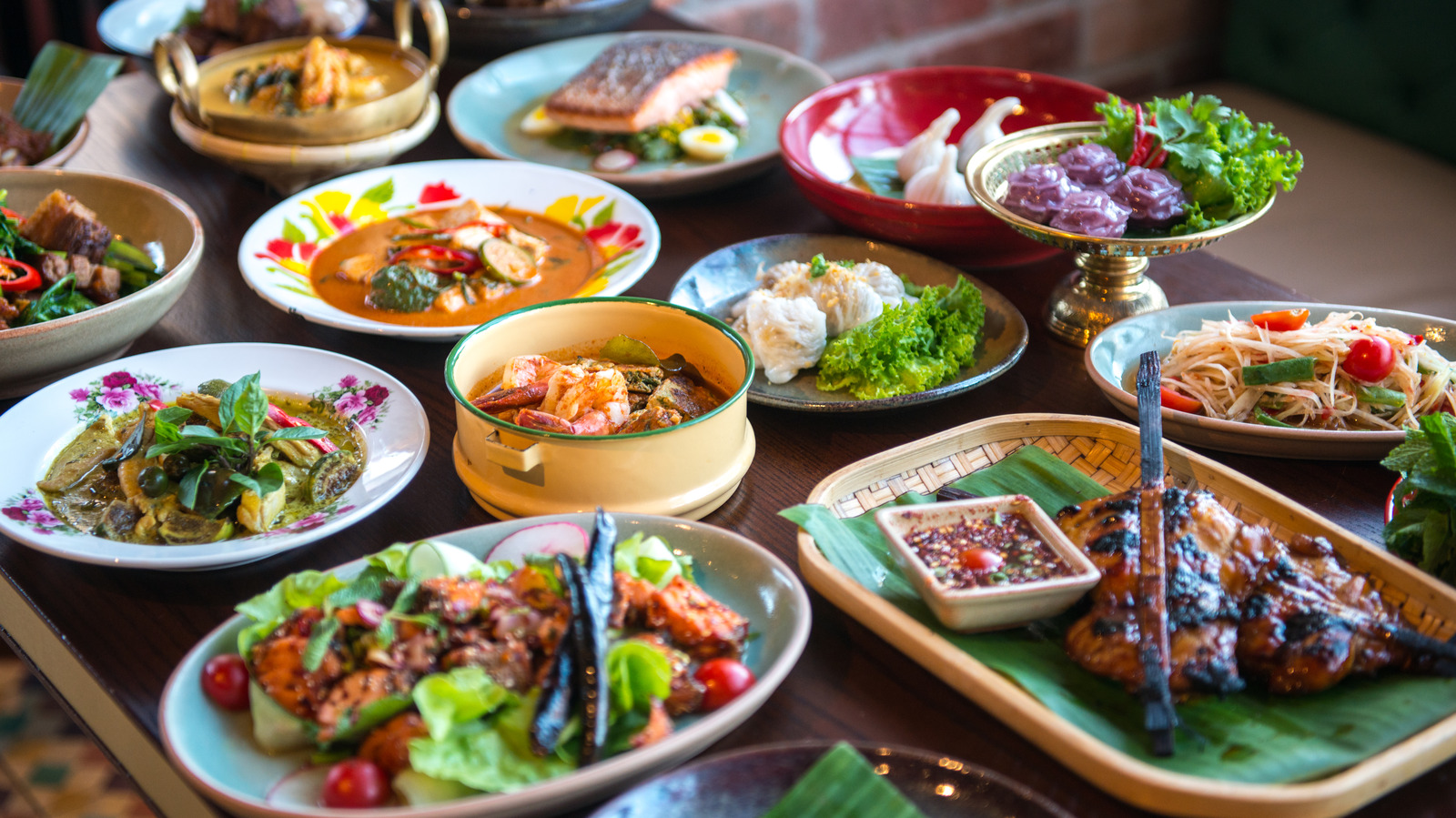 For those who love to start their day with a hearty breakfast or brunch, there's a cozy cafe just around the corner that serves up everything from classic American pancakes drizzled with maple syrup to sophisticated avocado toasts adorned with a sprinkle of feta. Their freshly brewed coffee, sourced from local roasters, is the perfect wake-up call and has many residents claiming it's the best cup in town.
Just a stone's throw away, you'll find a family-owned Italian trattoria, where the aroma of freshly baked bread and simmering tomato sauce wafts through the air. Regulars often rave about their hand-tossed pizzas and homemade pastas. The tiramisu, described by many as a slice of heaven, is an absolute must-try. Diners here not only come for the delicious fare but also for the warm and welcoming atmosphere that makes every meal feel like a special occasion.
For those in search of international flavors, there's an authentic Thai restaurant that has been a Bellevue favorite for years. Their spicy curries, aromatic soups, and flavorful stir-fries have made it a beloved spot for both lunch and dinner. The decor, with its intricate wooden carvings and soft lighting, transports diners straight to Bangkok, offering a culinary journey without ever leaving Nashville.
Finally, for those evenings when fine dining is on the agenda, there's an upscale steakhouse renowned for its prime cuts and extensive wine list. With its dark wood interiors and soft jazz playing in the background, it's the ideal setting for romantic dates or celebratory dinners. The attentive staff and expertly curated menu ensure a dining experience that's nothing short of exceptional.
Entertainment
Ah, Bellevue and the Still Springs Rdg vicinity in Nashville are truly a hub for entertainment and sporting events, capturing the heart and soul of Tennessee's lively spirit. Nestled just a short distance from downtown Nashville, residents and visitors are never too far from a world of excitement and thrill.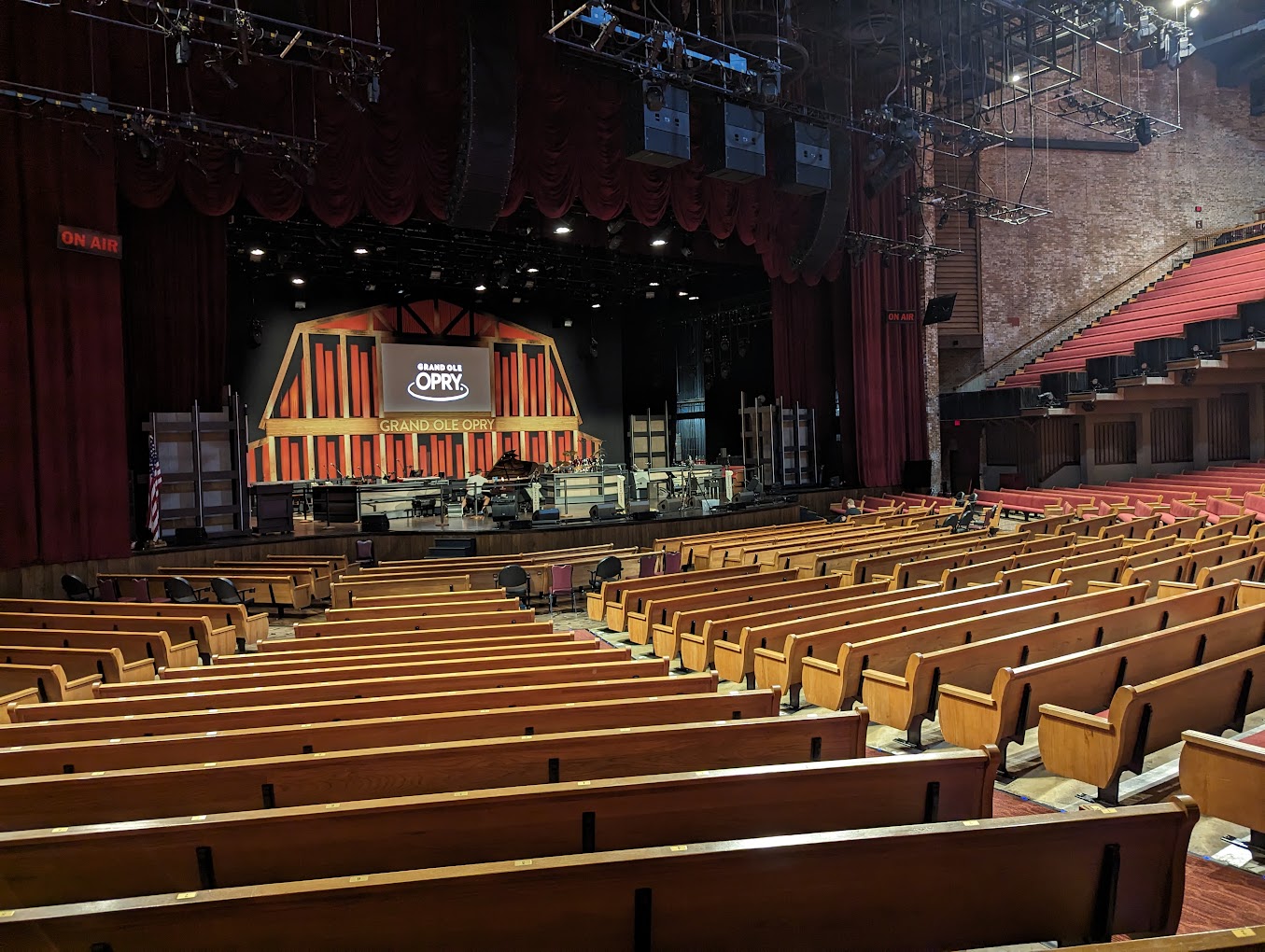 Music enthusiasts find themselves in a prime spot, given Nashville's title as the "Music City." While the renowned Grand Ole Opry and Ryman Auditorium might steal the spotlight downtown, Bellevue too has its share of live music venues. These more intimate settings often host emerging artists and local bands, offering a diverse array of genres from country to blues and indie rock. It's not uncommon for folks to stumble upon an impromptu live performance at a local bar or eatery, adding a spontaneous musical touch to an ordinary evening.
Theater and arts aficionados aren't left out either. There are several community theaters and art galleries dotted around the Bellevue area. Whether it's a classic play, a contemporary art exhibit, or a local crafts fair, there's always something to stimulate the senses and provoke thought. The local talent showcased often leaves audiences in awe, reinforcing Nashville's reputation as a creative powerhouse.
On the sporting front, while Bellevue may not be home to the major stadiums, its proximity to downtown Nashville means major sporting events are just a short drive away. Football fans often gather at local bars and restaurants to cheer on the Tennessee Titans during the NFL season. For hockey enthusiasts, the energy around the Nashville Predators games is palpable, with many establishments broadcasting the matches, turning game night into a community event. And for those who prefer more hands-on sporting activities, there are numerous golf courses, tennis courts, and recreational leagues that cater to all age groups, ensuring that everyone gets a taste of the action.
Health and Wellness
Living near Bellevue and Still Springs Rdg in Nashville, one is quickly enveloped in a community that holds health and wellness in high regard. The area beautifully marries natural beauty with modern amenities, providing an array of options for those keen on maintaining a balanced lifestyle.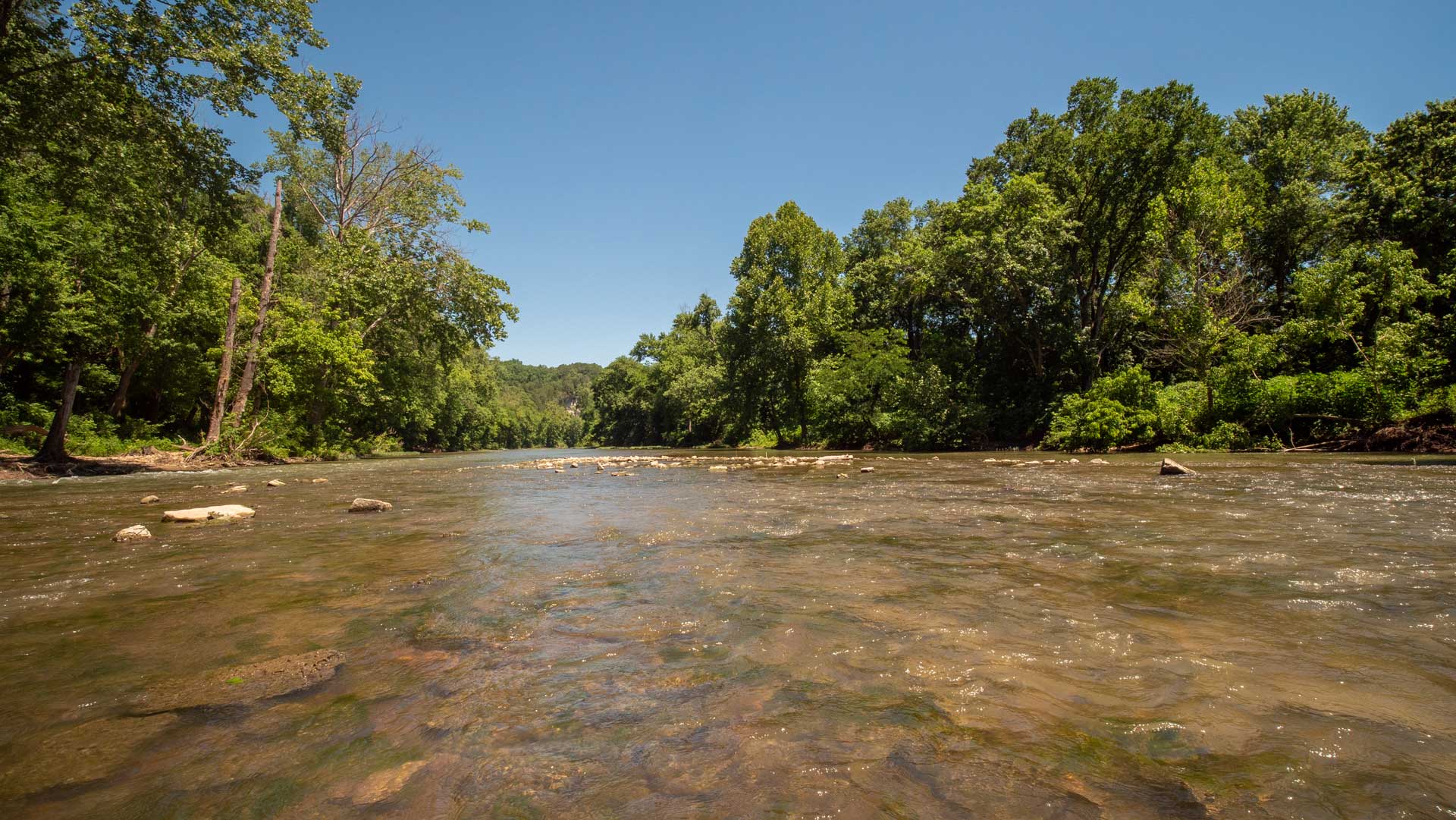 For those who love to be outdoors, the numerous parks and green spaces are a true delight. Morning jogs or evening strolls alongside the Harpeth River are a common sight. With well-maintained trails winding through lush landscapes, it's easy to feel a million miles away from the urban hustle, even though the heart of the city is just a short drive away. Many of the parks also offer yoga sessions during the warmer months, allowing residents to practice their asanas surrounded by nature's serenity.
For individuals keen on structured workouts, there's no shortage of fitness centers and gyms in and around Bellevue. These establishments cater to a range of fitness levels, from beginners to seasoned athletes. Whether it's spinning, Pilates, or high-intensity interval training, there's a class for everyone. And for those who prefer one-on-one guidance, many of these centers boast certified personal trainers who customize workout plans to individual needs.
Diet and nutrition play a pivotal role in wellness, and the Bellevue area doesn't disappoint. From organic grocery stores stocking fresh, local produce to specialty stores with a range of superfoods and dietary supplements, residents have ample choices. Plus, local farmers' markets are a regular feature, providing a platform for local producers and farmers to showcase their fresh and often organic produce. These markets are not just places to shop; they're community events where one can learn about nutrition, discover new recipes, or even attend cooking demonstrations.
Finally, for the mind and soul, there are several wellness centers and spas offering holistic treatments. Be it a deep tissue massage, aromatherapy, or meditation classes, there's a focus on holistic well-being. These centers often conduct workshops on stress management, mindfulness, and overall mental well-being, ensuring that residents have access to resources that cater to both their physical and emotional health.
Outdoor Lifestyle
Ah, Bellevue and its neighboring Still Springs Rdg truly exemplify the best of Tennessee's natural beauty, presenting residents with a plethora of outdoor experiences right at their doorstep. This corner of Nashville truly beckons nature enthusiasts and those who simply love to bask in the great outdoors.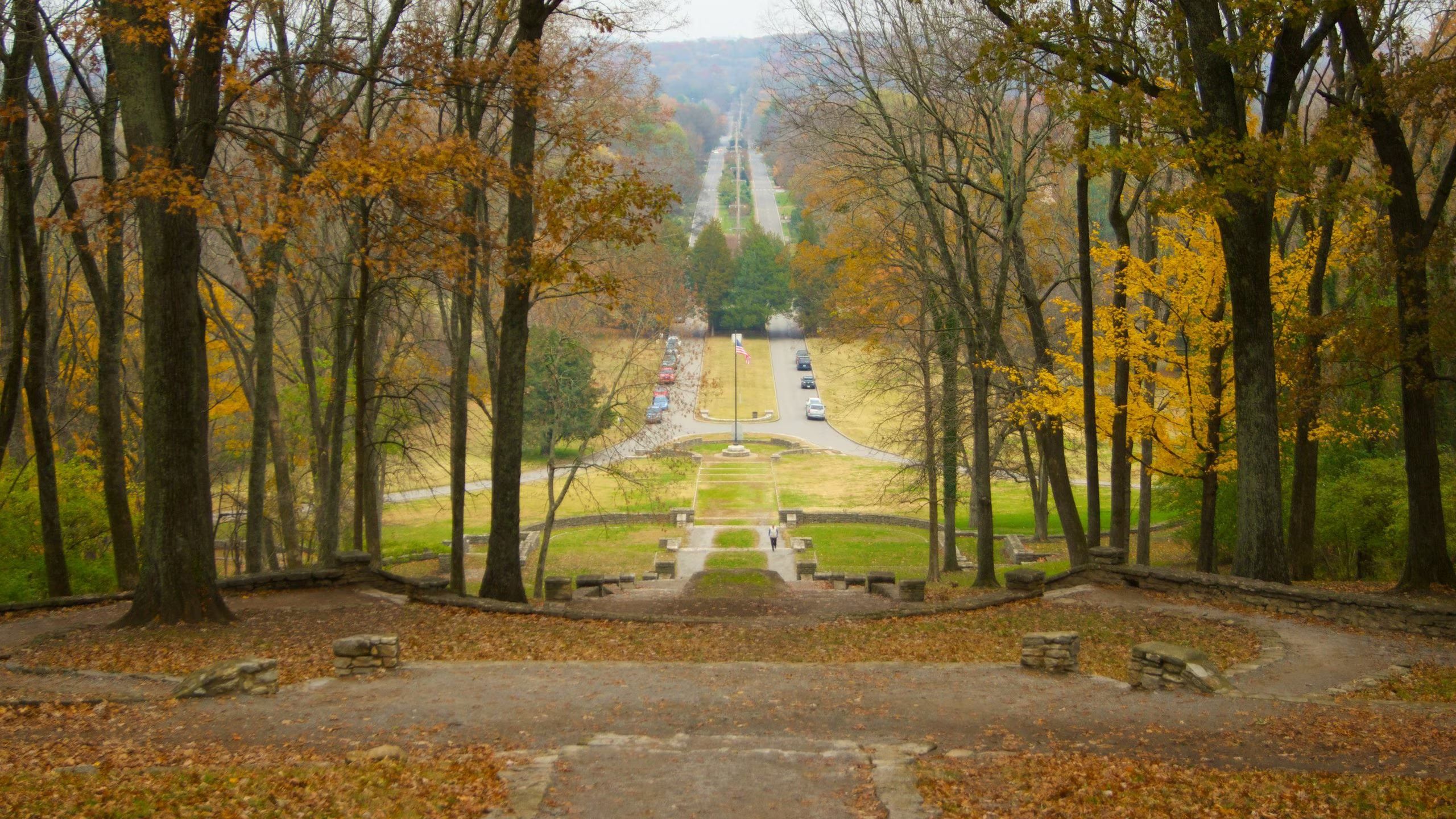 First and foremost, the Harpeth River is one of the area's crown jewels. Meandering gracefully, the river offers a serene backdrop for various recreational activities. Many locals enjoy kayaking or canoeing, gently gliding on the river's calm waters. It's also a popular spot for fishing, where on any given day, you can spot enthusiasts casting their lines in hopes of a good catch. The riverbanks, adorned with shady trees and picnic spots, are perfect for those leisurely afternoons with a book or a family picnic.
Edwin Warner Park is another gem in the vicinity. With its expansive greenery and well-maintained trails, it's a favorite for joggers, bikers, and hikers alike. The park's varied terrain offers a range of challenges for hikers, from gentle slopes to slightly more demanding trails, making it suitable for all levels of enthusiasts. Come spring, the park bursts into color, with wildflowers painting a vibrant picture, attracting both amateur and professional photographers.
For bird watchers and wildlife enthusiasts, the area is a veritable paradise. With diverse ecosystems ranging from woodlands to wetlands, it's common to spot various bird species, deer, and even the occasional fox. The gentle sounds of chirping birds combined with the rustling leaves create a symphony that's music to the ears of nature lovers.
And let's not forget about the community gardens and green spaces scattered throughout Bellevue. These spaces not only provide an opportunity for residents to get their hands dirty and cultivate their own produce but also act as communal hubs where neighbors come together, sharing gardening tips and stories, fostering a sense of community.
In essence, Bellevue and the areas around Still Springs Rdg encapsulate the spirit of outdoor living. Whether you're an active adventurer or someone who simply loves to relax in nature's embrace, this part of Nashville has something for everyone.
Education
For families residing in Bellevue and the Still Springs Rdg vicinity of Nashville, education is certainly a priority, and fortunately, the area offers a commendable mix of both public and private educational institutions, catering to diverse learning needs and preferences.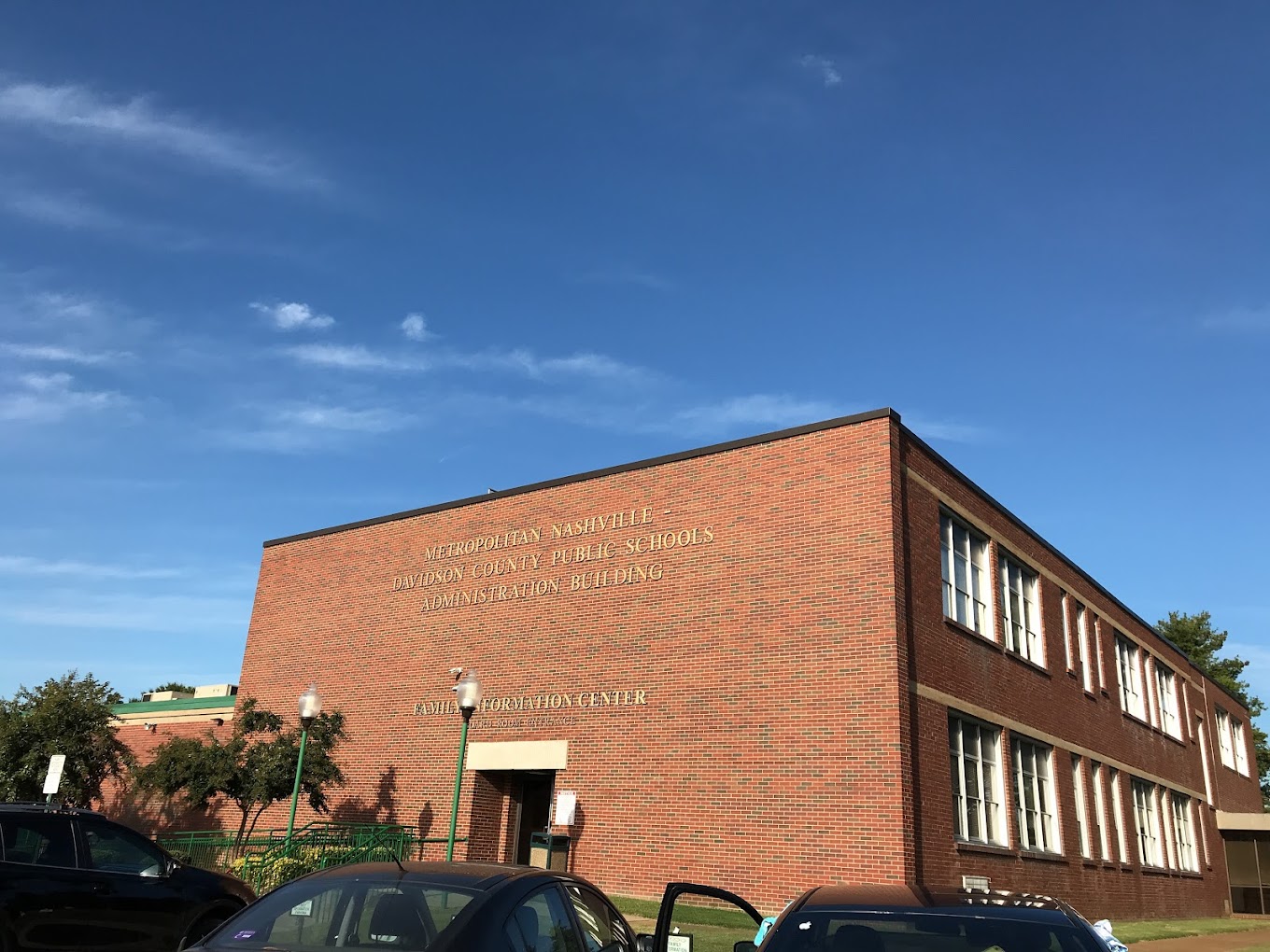 On the public education front, Metro Nashville Public Schools serves the Bellevue community. The schools in this district are known for their dedicated faculty, comprehensive curricula, and a plethora of extracurricular activities. The emphasis is not only on academic excellence but also on fostering holistic development, ensuring that students are well-equipped to navigate the challenges of the future. Many of these schools also champion community engagement projects, ensuring that students develop a sense of social responsibility from an early age.
For those families considering private education, the options in and around Bellevue are equally impressive. Several esteemed private institutions cater to a diverse range of educational philosophies, from Montessori and Waldorf approaches to more traditional academic structures. These schools often boast smaller class sizes, allowing for personalized attention and a tailored learning experience. Many of these institutions also offer enriched programs in arts, sports, and sciences, ensuring a well-rounded education for their students.
Additionally, for those seeking faith-based education, there are several parochial schools in the vicinity. These institutions integrate spiritual teachings with academic learning, creating an environment where values and education go hand in hand.
Parents in the Bellevue and Still Springs Rdg area often remark about the community's dedication to education. Whether through PTA meetings, school fundraisers, or community educational events, there's a palpable sense of involvement and investment in the future of the area's youth. In essence, families in this part of Nashville can rest assured that they have a variety of quality educational choices for their children.
Shopping and Retail
Bellevue, particularly around the Still Springs Rdg vicinity, offers residents and visitors a delightful mix of shopping and retail options, ensuring that whether you're on the hunt for something specific or simply in the mood for some window shopping, you're in for a treat.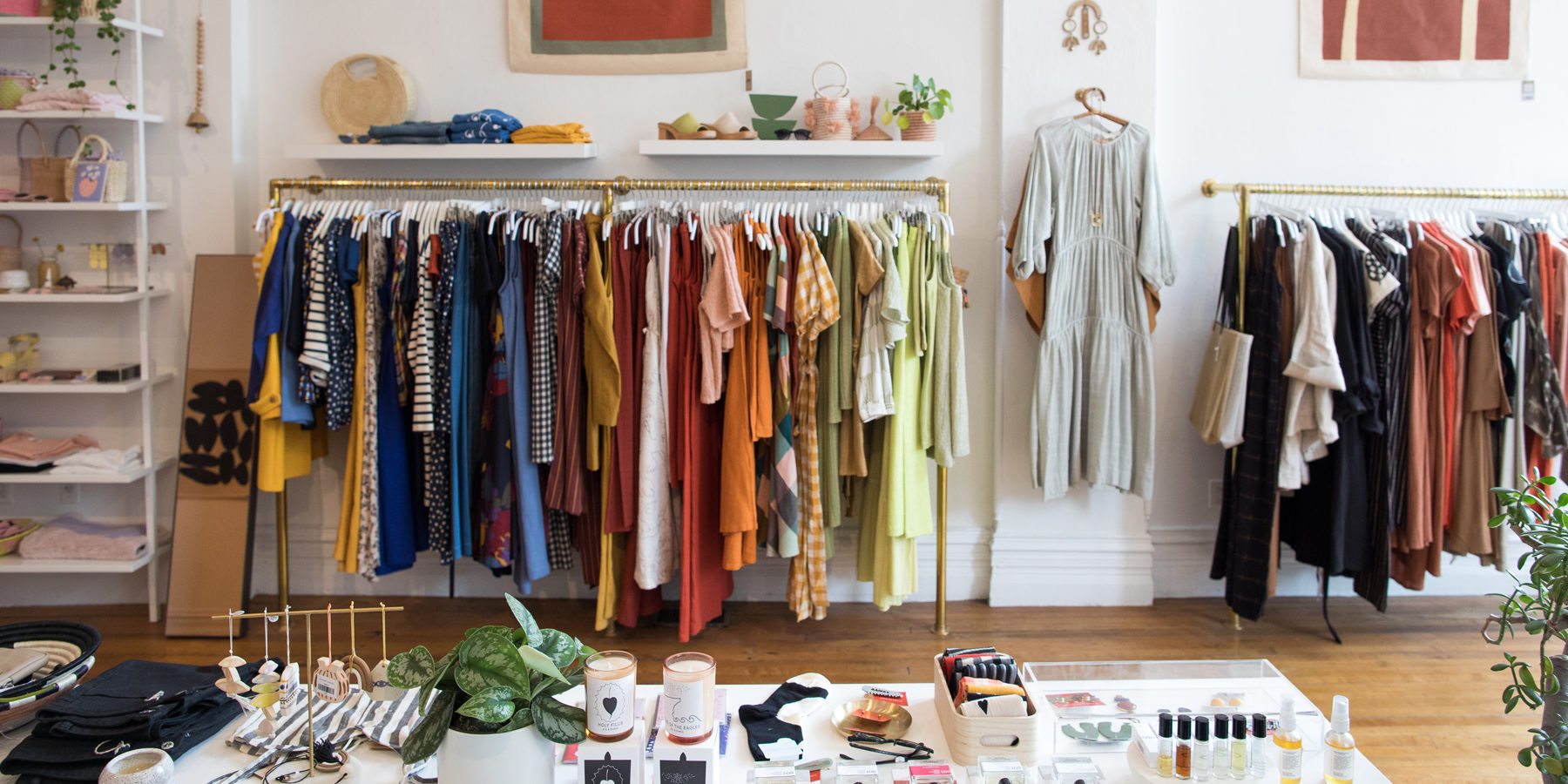 One of the standout features of the Bellevue shopping scene is its eclectic mix of local boutiques. From trendy fashion stores that showcase the latest styles to quaint shops that specialize in handmade crafts and local artifacts, the local retail landscape is both diverse and charming. It's not uncommon to find stores that have been in the community for generations, their longevity a testament to their quality and the trust they've built among locals.
For those days when you want a more comprehensive shopping experience, Bellevue's shopping centers and malls are the perfect destinations. These hubs offer a blend of national retail chains and unique local outlets. Whether you're looking for the latest tech gadget, a stylish accessory, or home decor to spruce up your space, these centers offer a one-stop-shop solution. Plus, they often host seasonal events and promotions, adding a touch of festivity to the shopping experience.
Foodies, too, have reason to rejoice. The Bellevue area boasts several gourmet stores and farmers' markets where you can source fresh, locally-produced goods. From artisanal cheeses to organic vegetables and handcrafted chocolates, the array of gastronomic delights is truly impressive. These markets often become weekend staples for residents, who not only shop but also mingle, turning the shopping trip into a social outing.
In essence, shopping near Bellevue and Still Springs Rdg in Nashville is more than just a commercial activity; it's a blend of culture, community, and, of course, some retail therapy. Whether you're a seasoned shopper with a discerning eye or someone who simply enjoys the hustle and bustle of local markets, this part of Nashville promises a delightful shopping experience.
Business and Economy
In and around Bellevue and Still Springs Rdg, Nashville's economic tapestry is woven with a diverse mix of businesses and industries. This rich blend not only supports the local economy but also reinforces the city's reputation as a hub of growth and innovation.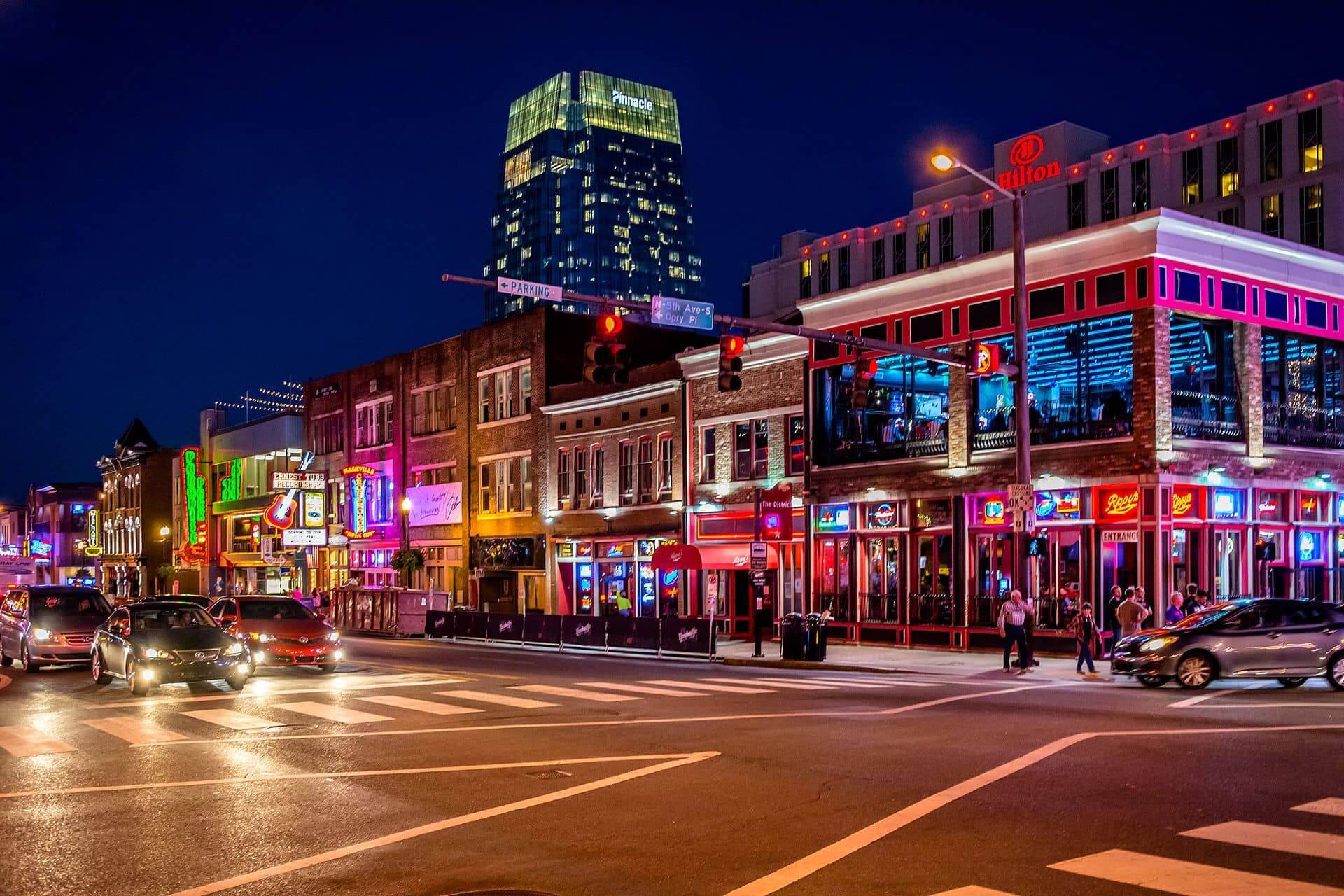 Firstly, the music industry's presence in Nashville is undeniable, and its ripples are felt even in Bellevue. Several recording studios, talent agencies, and music management firms operate in and around the area, catering to both established stars and rising talents. The area's proximity to Nashville's music epicenters means that there's a steady flow of professionals and artists, contributing vibrancy and dynamism to the local business scene.
Healthcare, too, plays a significant role in supporting the Bellevue economy. Several medical centers, clinics, and specialty health providers are dotted around the area, making it a crucial health hub. The healthcare industry doesn't just provide essential services but also offers employment to a significant portion of the local population, from medical practitioners to administrative staff.
The real estate and construction sectors have also witnessed a boom, especially with Bellevue's growing popularity as a residential area. Several realty firms, construction companies, and home improvement businesses have set up shop, catering to the area's burgeoning housing market. As new families move in and the demand for homes increases, these businesses play a pivotal role in shaping the community's landscape.
Lastly, the hospitality industry, with its array of hotels, restaurants, and entertainment venues, contributes significantly to Bellevue's economy. Catering to both locals and visitors, these establishments not only offer services but also become community gathering spots, reinforcing Bellevue's reputation as a warm and welcoming part of Nashville.
All in all, the Bellevue and Still Springs Rdg vicinity, with its unique blend of traditional industries and innovative ventures, stands as a testament to Nashville's economic vitality and its commitment to growth and community development.
Hotels and Lodging
Nestled near the scenic backdrop of Bellevue and Still Springs Rdg, Nashville offers a delightful assortment of accommodations that cater to a variety of tastes and budgets. The region seamlessly marries the urban charm of Nashville with a touch of countryside tranquility, making it an inviting spot for visitors.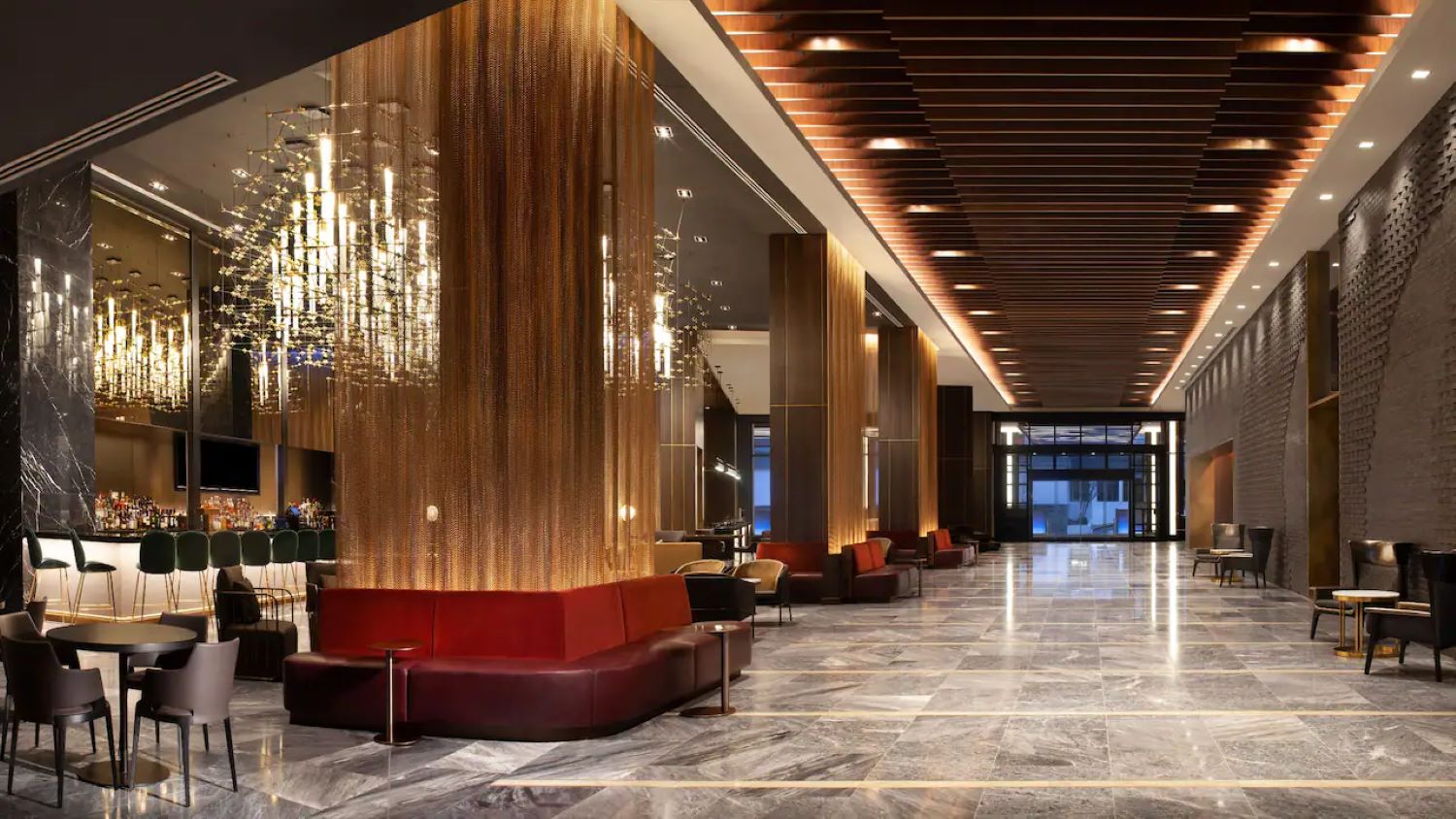 For travelers seeking the comforts and amenities of larger establishments, Bellevue boasts a handful of reputable hotels. These offer a range of rooms, from standard accommodations to luxurious suites. Many of these hotels provide a quintessential Nashville experience, often accenting their decor with nods to the city's rich musical heritage. Guests can expect modern amenities like pools, fitness centers, and on-site dining, ensuring a comfortable and hassle-free stay.
However, for those who crave a more intimate and unique lodging experience, the "bed and breakfast" options around Bellevue are truly enchanting. Many of these B&Bs are set in beautifully restored historic homes, each telling its own story. The hosts, often local residents passionate about their city, offer a personal touch that's hard to find in larger establishments. Imagine waking up to a home-cooked Southern breakfast, engaging in delightful morning conversations with fellow travelers, and getting insider tips on the best local spots to explore. These B&Bs not only offer cozy accommodations but also a chance to experience the warmth and hospitality of the Bellevue community.
Additionally, the region sees a fair share of boutique inns and guesthouses. These spots often showcase a blend of modern design with rustic touches, appealing to travelers who seek both style and comfort. Many of these inns have picturesque views, whether overlooking the serene Harpeth River or the lush green landscapes that Bellevue is known for.
In essence, Bellevue and the areas around Still Springs Rdg provide a mosaic of lodging options. Whether you're a business traveler, a family on vacation, or a couple seeking a romantic getaway, this part of Nashville ensures a memorable stay, enveloped in comfort and Southern charm.
Travel and Transportation
Bellevue and the surrounding Still Springs Rdg area, nestled comfortably in Nashville, are strategically positioned to offer both residents and visitors easy access to transportation hubs, making commuting and traveling a breeze.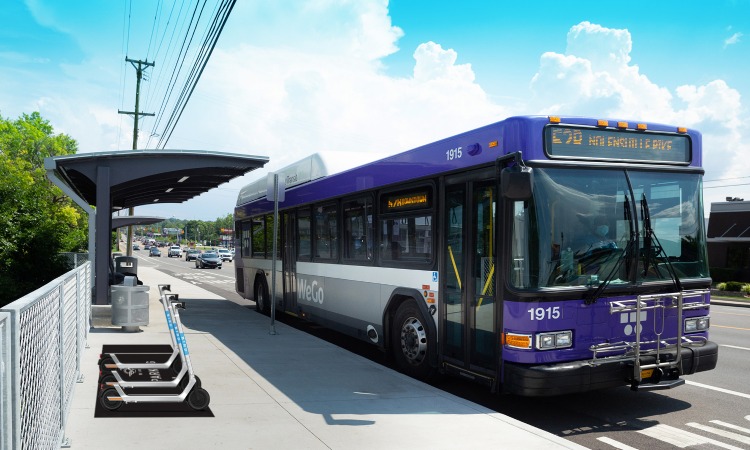 The most significant point of reference for many, especially those traveling from afar or those who frequently fly, is the Nashville International Airport. Conveniently located, the airport is just a short drive away from Bellevue, making it exceptionally accessible for both departures and arrivals. This proximity is especially valuable for business professionals who might need to jet off on short notice or for families planning their vacations. The drive to the airport, often set against the picturesque backdrop of Nashville's landscapes, is smooth and generally free of major traffic snarls, ensuring travelers reach their flights on time.
When it comes to public transportation, Bellevue residents have several options. The Metro Transit Authority (MTA) operates bus routes that pass through the Bellevue area, connecting it to various parts of Nashville. These buses are a lifeline for many, especially those who prefer not to drive or are seeking eco-friendly commuting alternatives. The frequency and coverage of these buses ensure that most major destinations within the city are easily accessible.
In recent times, ridesharing services like Uber and Lyft have also gained immense popularity in the area. They offer a convenient alternative to traditional taxis and are often preferred by those who need a quick ride without the wait. Moreover, for those who like to plan their journeys in advance, there are several car rental agencies operating in and around Bellevue, providing flexibility and a variety of vehicle choices.
All in all, the Bellevue and Still Springs Rdg areas are well-connected and offer a plethora of transportation options. Whether you're jetting off to an exotic destination or simply commuting to downtown Nashville, the journey promises to be efficient and hassle-free.