Bellevue Station, Nashville, TN Homes for Sale
Bellevue Station, Nashville, TN Homes for Sale
September 27, 2023
Bellevue Station Homes
Nestled within the vibrant heart of Nashville, TN, the homes in Bellevue Station exude an undeniable charm that marries Southern comfort with modern elegance. Architecturally, many of these residences boast traditional features with contemporary finishes, ensuring that homeowners get the best of both worlds: time-honored craftsmanship and up-to-date amenities. From hardwood floors to state-of-the-art kitchen appliances, the attention to detail within each home is palpable. Large windows often grace these dwellings, allowing natural light to flood the interiors and offering homeowners picturesque views of the neighborhood.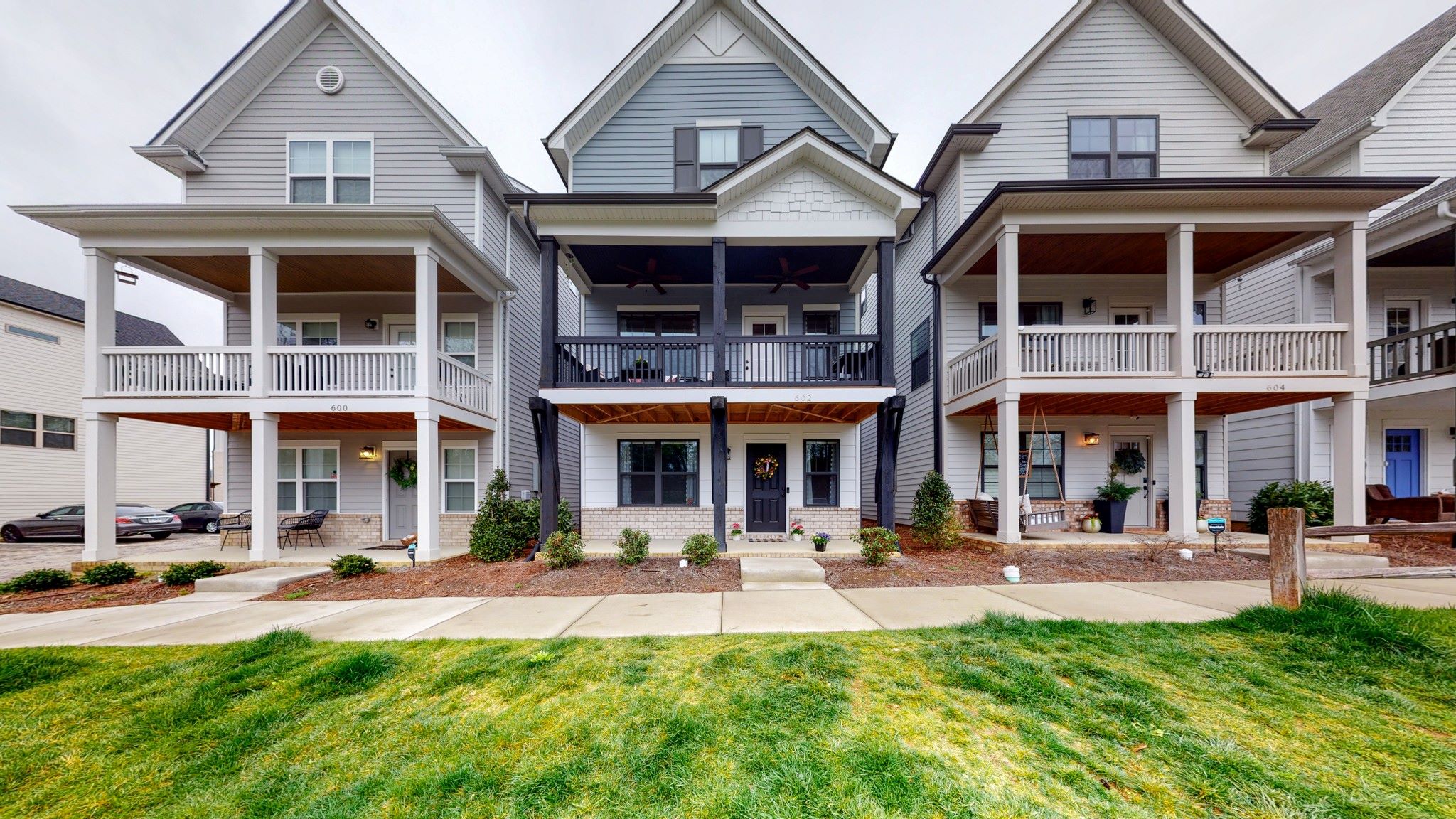 Bellevue Station homes often reflect the warmth and hospitality that the South is known for. Front porches, a staple in many properties here, invite residents to enjoy a leisurely evening watching the world go by, or to sip their morning coffee as the sun rises. These porches not only add to the aesthetic appeal of the homes but also encourage a sense of community, as neighbors often wave or stop by for a chat, cultivating a tight-knit community feel.
The larger community surrounding Bellevue Station is equally captivating. Residents find themselves amidst an array of local boutiques, eateries, and cultural venues. Walking through the neighborhood, one is often greeted by the enticing aromas from local cafes, or the soft strumming of a guitar from a nearby music venue, paying homage to Nashville's musical roots. For those who crave green spaces, there are local parks that offer a respite from the urban environment, complete with walking trails, children's play areas, and beautifully manicured gardens.
In terms of connectivity, Bellevue Station is strategically positioned to offer its residents easy access to other parts of Nashville. The local transportation network is efficient, with roads that are well-maintained and public transit options that cater to those who prefer not to drive. This ensures that the delights of downtown Nashville, with its world-renowned music scene, eclectic dining options, and myriad entertainment venues, are always within easy reach.
Lastly, the educational institutions surrounding Bellevue Station deserve a mention. From primary schools to higher education establishments, the area is home to some of Nashville's top-rated institutions. Parents often laud the quality of education and the dedication of the teachers in these schools. This emphasis on education, coupled with the safe and community-centric atmosphere, makes Bellevue Station an ideal place for families to settle down.
Similar Communities
Close to Bellevue Station, there are several neighborhoods that match in price point, construction quality, and lifestyle. One such enclave is Sylvan Park, a neighborhood known for its stunning bungalows and craftsman-style homes. The streets of Sylvan Park are lined with mature trees, offering shade and tranquility. The homes, much like those in Bellevue Station, mix traditional design elements with modern finishes, offering homeowners a blend of classic and contemporary living. Cafes, boutiques, and local shops abound, making it a vibrant community for those who value convenience.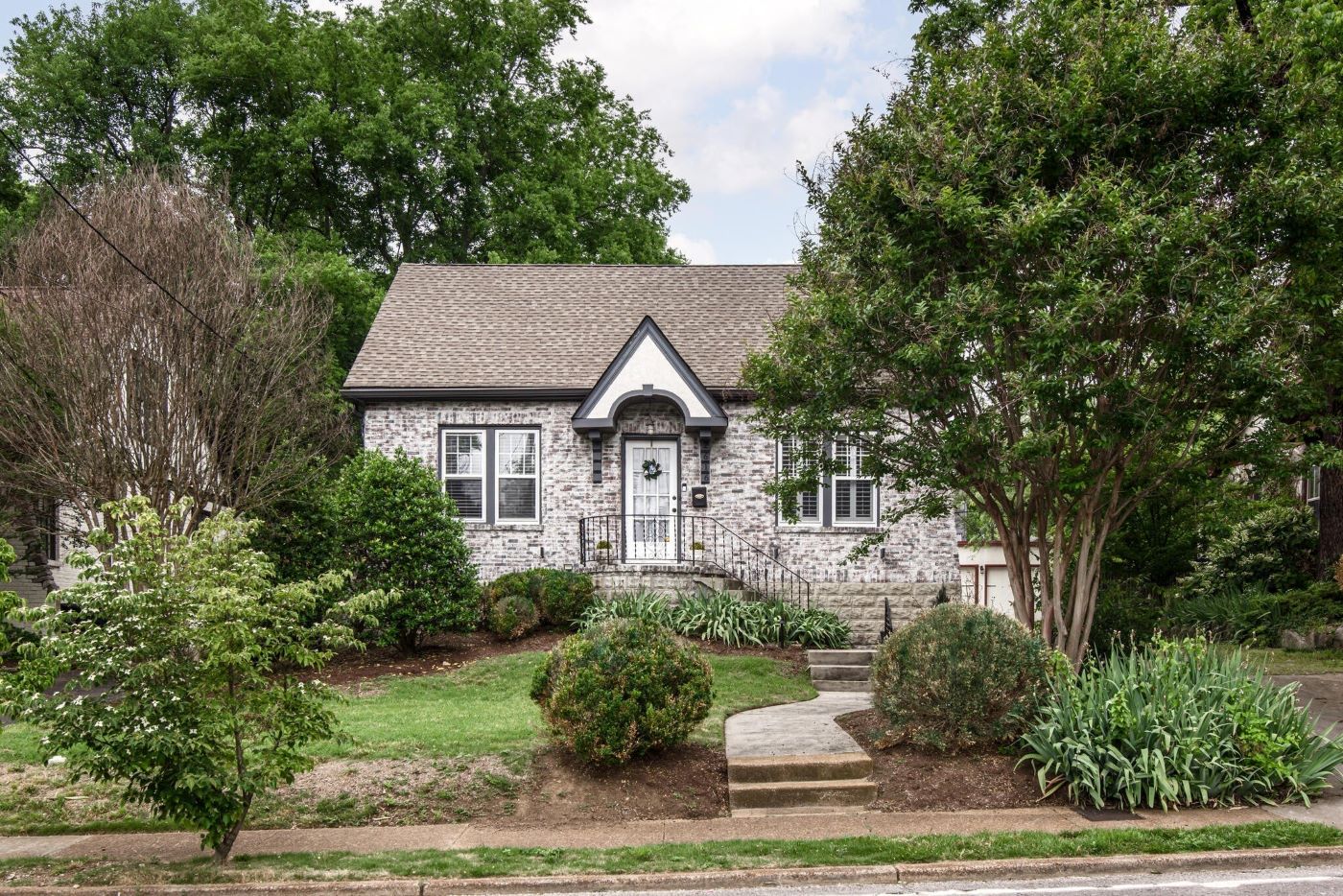 West End, another gem in the vicinity of Bellevue Station, offers a similar upscale residential experience. With a variety of architectural designs, ranging from Tudor to Colonial Revival, West End showcases the rich history of Nashville while accommodating the modern needs of its residents. The neighborhood parks, such as Centennial Park with its replica of the Parthenon, provide lush green spaces for relaxation and recreation. The presence of several esteemed educational institutions ensures that the neighborhood stays lively, catering to both families and young professionals.
Green Hills, located just a short drive from Bellevue Station, is another neighborhood that exudes a similar charm and price point. Renowned for its luxury homes and upscale shopping centers, Green Hills offers a blend of urban convenience and suburban comfort. The homes, often set on spacious plots, showcase meticulous landscaping and intricate architectural details. Inside, they offer state-of-the-art amenities, with a focus on both comfort and aesthetic appeal. The local library, schools, and boutique shops foster a sense of community, making it a sought-after location for those looking for a balance between city life and serene living.
Lastly, Hillsboro Village, with its quaint streets and tight-knit community feel, parallels Bellevue Station in many aspects. The homes are often adorned with front porches, echoing the Southern tradition of neighborly interactions. The construction, much like Bellevue Station, leans towards a fusion of classic and modern. As a bonus, Hillsboro Village boasts a thriving arts scene, with local theaters, galleries, and music venues offering residents a taste of Nashville's rich cultural tapestry. Its proximity to both Belmont University and Vanderbilt University adds a youthful vibrancy, ensuring that there's always something happening in the neighborhood.
Food Scene
Ah, Bellevue Station and its neighboring areas in Nashville have truly blossomed into foodie heavens in recent years. If you ever find yourself near this locality, the dining options are as diverse as they are delectable.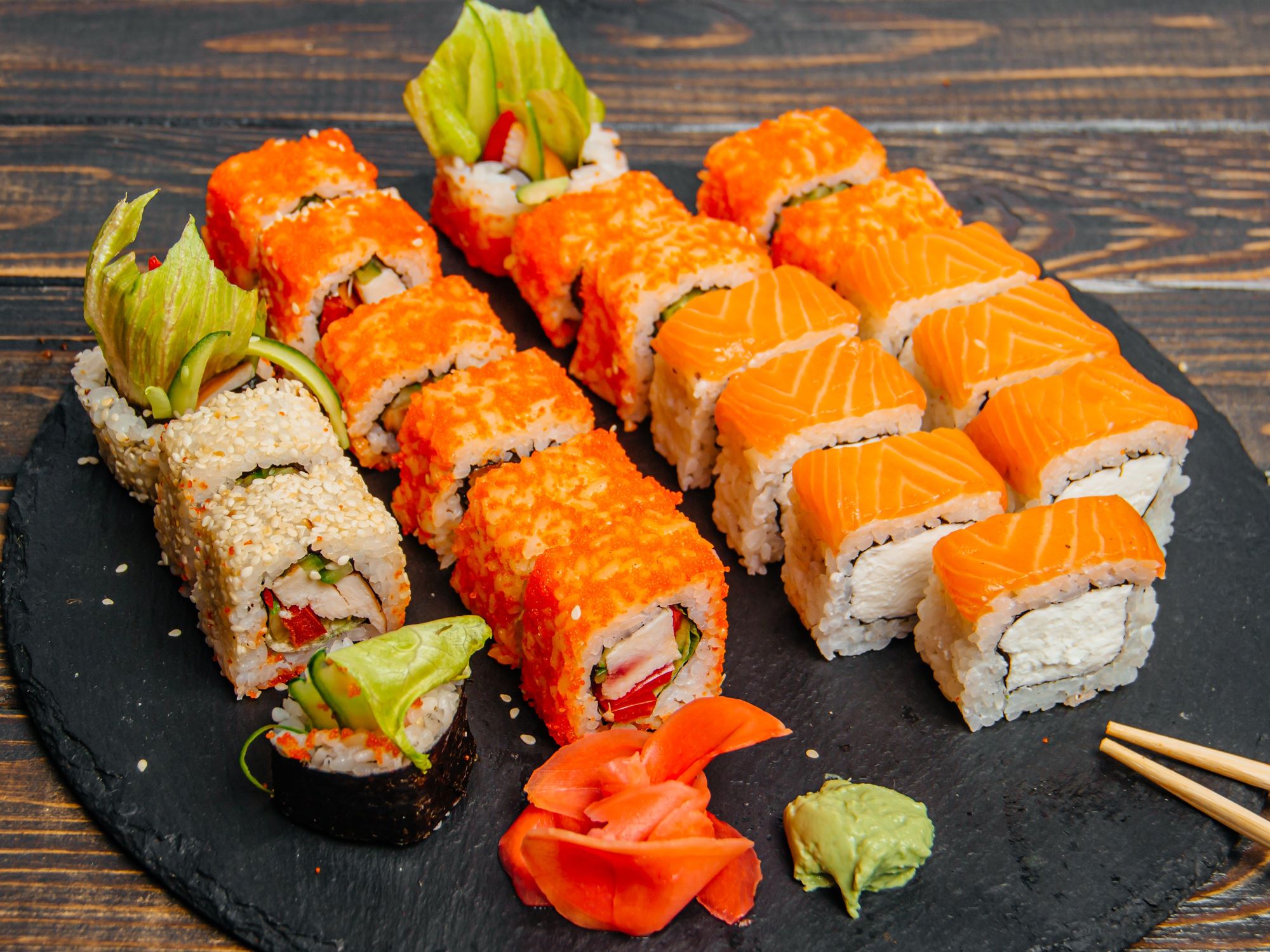 For instance, there's this charming Italian bistro that's become a favorite among locals and visitors alike. With its cozy ambience and the rich aroma of authentic pasta dishes wafting through the air, it feels as if you've been transported straight to a rustic eatery in the heart of Tuscany. They offer a delightful range of pizzas, pasta, and a tiramisu that's simply to die for. And the best part? Their wine list is as extensive as it is exquisite, perfectly complementing the Italian flavors.
Then, just a couple of blocks away, there's this modern Asian fusion restaurant. It's a fantastic blend of traditional flavors with contemporary culinary techniques. The sushi rolls there are innovative and packed with fresh, flavorful ingredients, but if sushi isn't your thing, they've got a host of other dishes that are sure to tantalize your taste buds. Their crispy duck salad and spicy tuna tartare have gained quite the reputation!
And for those mornings when you're craving a hearty breakfast or brunch, there's a cute little cafe that serves up some of the most scrumptious pancakes and omelets. The smell of freshly brewed coffee beckons from a distance, making it the perfect spot to kick start your day or have a lazy weekend brunch. They have an outdoor seating area too, which is lovely for those sunnier Nashville days.
Of course, if you're in the mood for something homely and comforting, there's a Southern diner not too far off. The fried chicken there? Absolutely legendary! Crispy on the outside, tender and juicy on the inside – it's Southern comfort food at its best. Paired with some creamy mashed potatoes and gravy, it's a meal that's bound to bring a smile to your face.
So, if you're around Bellevue Station and your stomach is rumbling, fear not. The area is brimming with delightful dining destinations just waiting to be explored.
Entertainment
Bellevue Station's proximity to the heart of Nashville ensures that residents and visitors are never too far from the city's rich tapestry of entertainment and sporting events. Ah, where to start? Well, considering Nashville's renowned moniker, "Music City," it's no surprise that there are a plethora of music venues scattered around. From intimate acoustic sessions in cozy bars to grand concerts at larger venues, the area pulses with musical energy. On any given night, you might stumble upon an up-and-coming country artist strumming away or a rock band that gets your foot tapping. The authenticity of these performances is something truly special.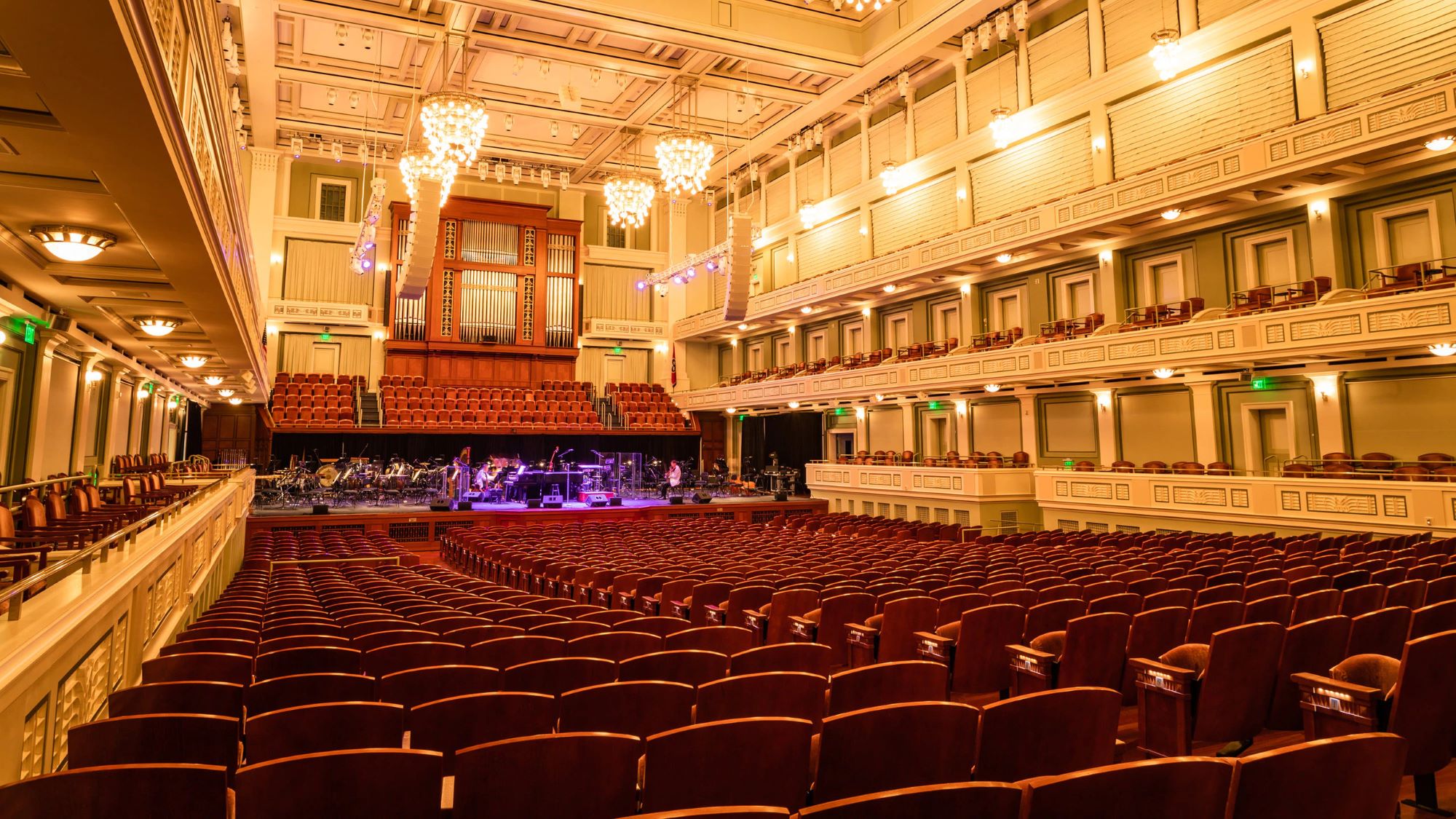 Beyond music, Nashville is home to a burgeoning theater scene. Near Bellevue Station, there are theaters which offer a mix of classic plays, contemporary performances, and even some experimental theater for those looking to witness something a bit avant-garde. The sheer talent displayed, both from seasoned actors and fresh faces, makes for an invigorating evening out.
Now, for the sports enthusiasts, there's plenty to cheer about too. Nashville isn't just about music; it's also a city with a deep-rooted passion for sports. Hockey fans can often be found congregating to support the Nashville Predators during the NHL season. The energy in the arena, especially during those nail-biting playoff games, is palpable. For those who lean more towards football, the Tennessee Titans' games are events in themselves. Tailgating, cheering, the camaraderie among fans – it's an experience that epitomizes the American sporting spirit.
And let's not forget soccer. With the growing popularity of the sport in the U.S., Nashville's own soccer club has found a passionate fan base. The chants, the songs, and the sea of supporters in team colors make match days truly memorable.
All in all, the area around Bellevue Station offers a delightful blend of arts, music, and sports. There's always something happening, ensuring that both residents and visitors have a myriad of options to keep them entertained.
Health and Wellness
Bellevue Station and its neighboring areas in Nashville offer a veritable treasure trove of health and wellness options that cater to all sorts of lifestyle needs. Let me tell you, if you're someone who prioritizes health and balance, this area is like a dream come true.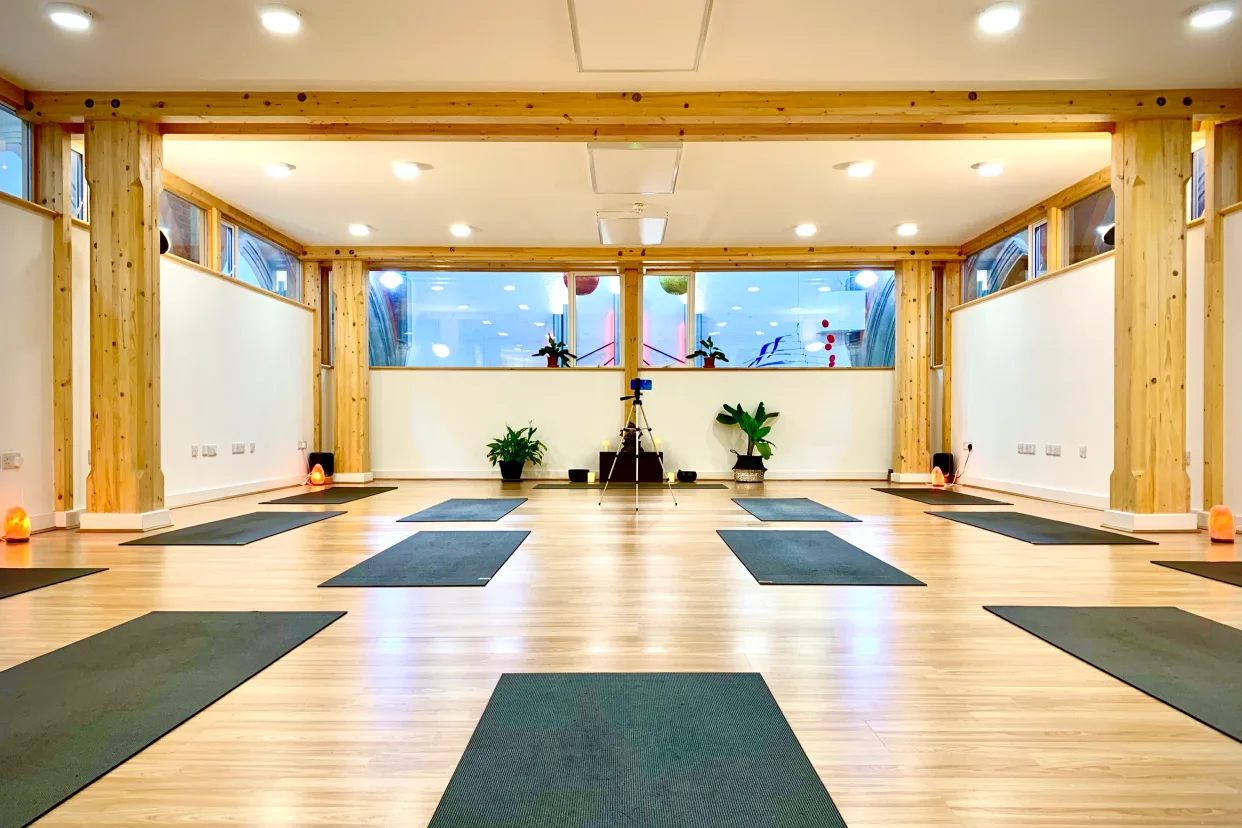 Firstly, there's this fantastic yoga studio not too far from Bellevue Station. Whether you're a seasoned yogi or a newbie looking to find your zen, this place has got you covered. The instructors are incredibly experienced, guiding you through sequences that both challenge and rejuvenate. They also offer a range of classes – from Vinyasa to Restorative Yoga – ensuring there's something for everyone, no matter the mood or energy level.
For the gym enthusiasts, there's a state-of-the-art fitness center which has everything one might need for a comprehensive workout. It's equipped with the latest machinery, free weights, and even has a section dedicated to functional training. If you're someone who thrives in group settings, they offer a myriad of classes, from high-intensity interval training to Zumba. Oh, and there's a lovely little juice bar right inside, whipping up some of the freshest post-workout smoothies you can imagine.
For those who believe in holistic healing, you'll be thrilled to find a wellness center that offers a range of therapeutic treatments. Think massage therapy, acupuncture, and even naturopathic consultations. It's become a favorite spot for many to unwind, recharge, and gain insights into their well-being.
Of course, promoting a healthy lifestyle isn't just about exercise and treatments. Nutrition plays a pivotal role. Thankfully, the area boasts several organic grocery stores and health food shops. There's also a delightful farmer's market that pops up weekly, offering the freshest of produce, artisanal cheeses, homemade jams, and more. It's heartening to see families, couples, and individuals strolling through, filling their baskets with nutritious goodies.
Lastly, if you're one for outdoor activities, there are several parks and trails perfect for jogging, biking, or just a leisurely walk. These green spaces, apart from providing a venue for exercise, offer a tranquil escape from the hustle and bustle of urban life.
So, around Bellevue Station, the emphasis on health and wellness is clear. With so many options at one's fingertips, it's a haven for those looking to lead a balanced and healthy life.
Outdoor Lifestyle
Ah, the natural beauty surrounding Bellevue Station in Nashville truly makes it a delightful spot for outdoor enthusiasts. Let me dive into some of the local favorites that bring nature closer to the urban environment.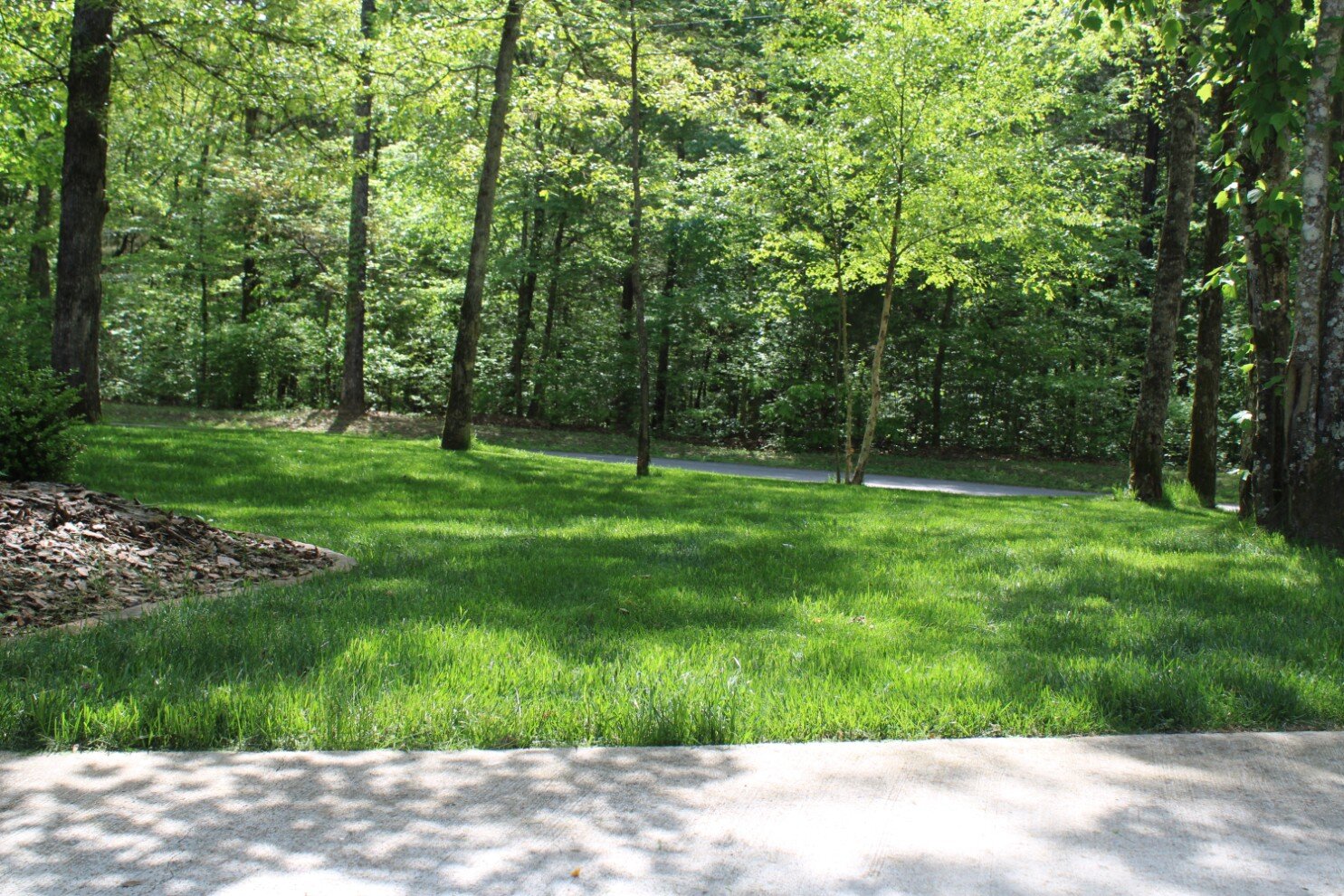 Just a stone's throw away is a lovely community park that has become a favorite among locals. On any given day, you might find families picnicking under the shade of mature trees, kids gleefully playing on the swings, or groups of friends playing a friendly game of frisbee. With its well-maintained walking paths, it's also a haven for joggers and those seeking a leisurely stroll amidst nature.
Close by, there's this beautiful botanical garden that offers a colorful display throughout the year. It's the kind of place where you can lose track of time, wandering amidst vibrant flower beds, glistening ponds, and gentle waterfalls. Every season brings a new visual treat. The springtime blooms are particularly enchanting, with tulips, daffodils, and cherry blossoms painting a picture of natural wonder.
For the more adventurous souls, there's a nature reserve not too far off. With its dense woodlands, undulating trails, and serene meadows, it's a fantastic spot for hiking, bird-watching, or simply immersing oneself in the wild. I've heard many locals say that the early morning hikes there, with the mist hanging low and the world still waking up, are nothing short of magical.
Water enthusiasts are in for a treat as well. There's a beautiful lake nearby, perfect for kayaking, paddleboarding, or simply sitting by its banks with a good book. On weekends, it's common to see families setting up barbecues by the lakeside, kids splashing around, and groups trying their hand at fishing.
And for those looking to combine fitness with outdoor fun, there are several cycling paths that meander through scenic routes. These paths are a hit among the local biking community, offering a mix of terrains to suit both novices and seasoned riders.
In essence, the areas around Bellevue Station in Nashville beautifully encapsulate the joy of the great outdoors. Whether you're a nature lover, a fitness enthusiast, or someone simply looking for a breath of fresh air, the region promises endless moments of tranquility and adventure.
Education
Bellevue Station's location in Nashville provides its residents with an array of both public and private education options, ensuring families have choices that best align with their children's needs and aspirations.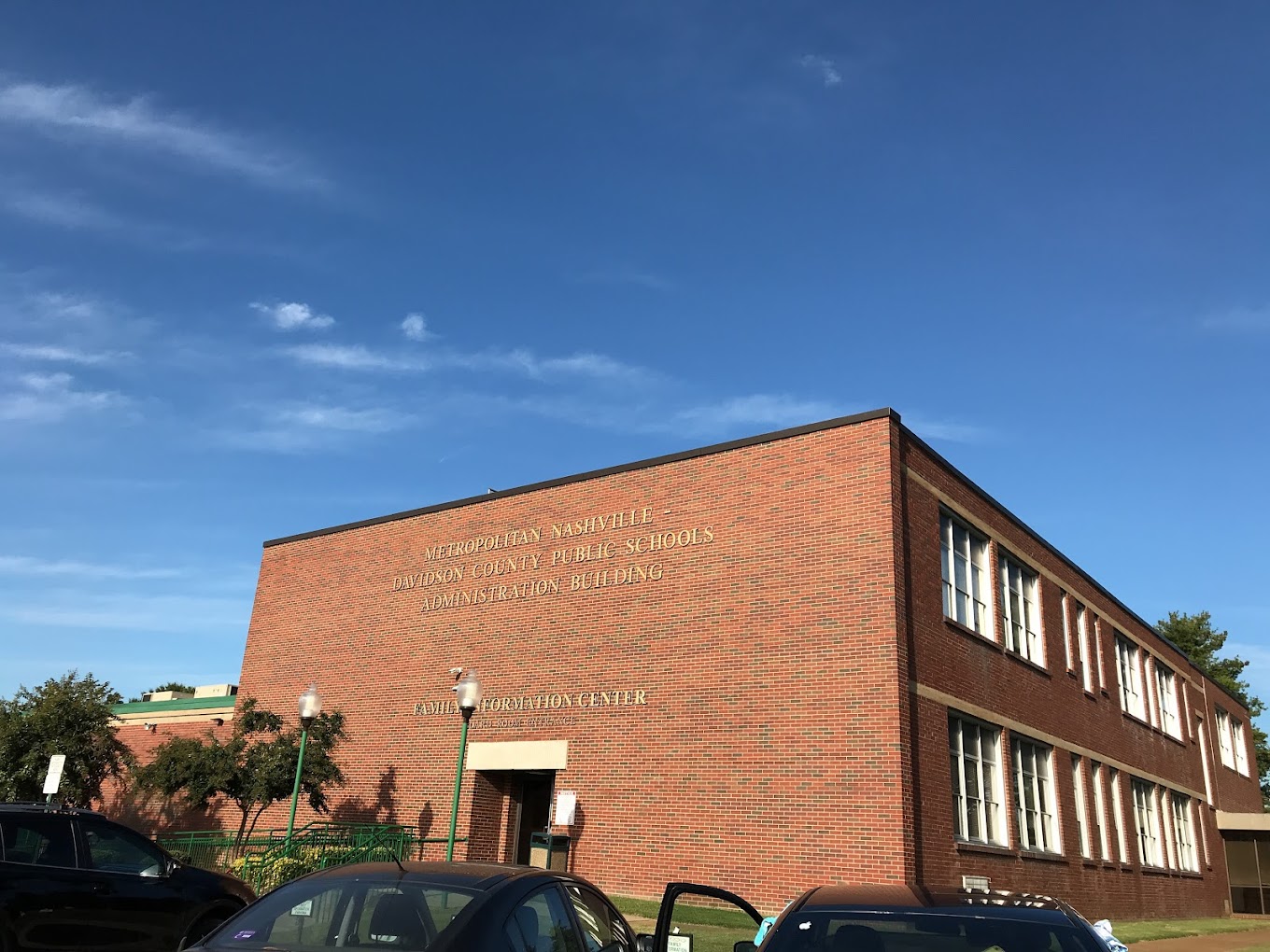 Let's begin with public schools. Nashville's public school district, Metropolitan Nashville Public Schools, is extensive and boasts several schools near Bellevue Station. These institutions have a long-standing reputation for academic excellence, extracurricular achievements, and fostering a supportive community environment. They offer various programs tailored to meet the diverse needs of their students, including advanced placement courses, arts, and vocational training. Moreover, many of these schools have undertaken technology-driven initiatives to ensure students are well-prepared for the rapidly evolving digital age.
On the other side of the spectrum, for those considering private education, Bellevue Station's proximity to some of Nashville's renowned private institutions is a significant draw. These schools offer a more tailored educational experience, with smaller class sizes often being a highlight. Their curricula are comprehensive, and many boast advanced arts, music, and sports programs. Beyond academics, a notable aspect of these private institutions is their emphasis on character development, leadership, and community service. They aim to mold students into well-rounded individuals ready to make meaningful contributions to society.
Additionally, several faith-based schools in the vicinity offer curricula that integrate religious teachings, providing families with an educational environment aligned with their spiritual beliefs. These schools blend academic rigor with moral and spiritual guidance, ensuring students receive a holistic education.
In essence, Bellevue Station is nestled in a part of Nashville that provides families with a myriad of choices when it comes to education. Whether opting for the rich resources of public schools or the specialized offerings of private institutions, residents have the assurance of quality education for their young ones.
Shopping and Retail
Bellevue Station and its surrounding areas in Nashville are quite the shopper's paradise, offering a delightful blend of boutique stores, sprawling malls, and quirky local shops that make for a unique retail experience.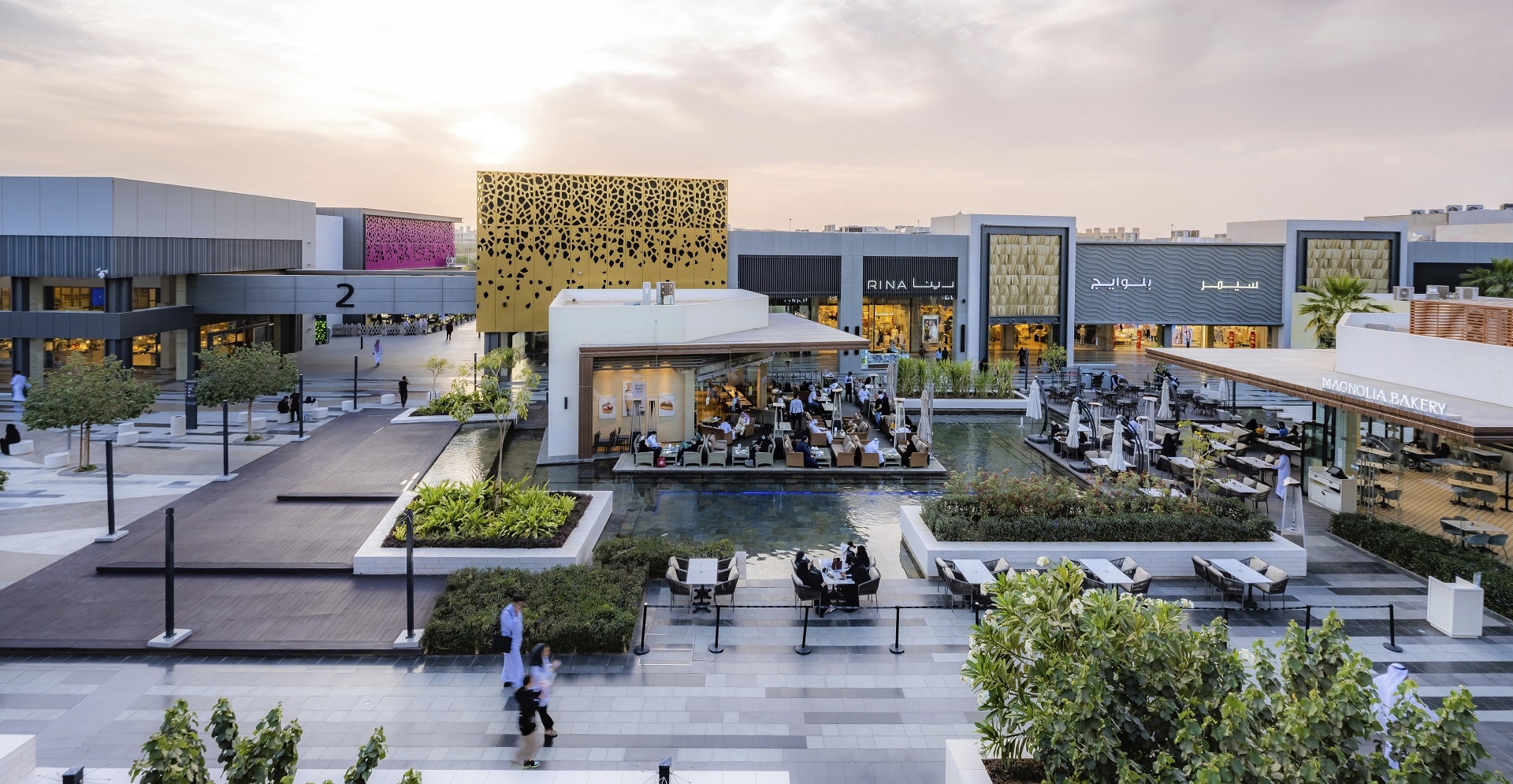 Just a short jaunt from Bellevue Station, there's this lovely shopping district that truly captures the spirit of Nashville. Here, you can find a collection of boutique stores that offer everything from chic clothing to artisanal crafts. These independent shops often showcase local designers, so you're bound to come across pieces that are one-of-a-kind. It's quite the experience wandering through these boutiques – each store feels like an intimate reflection of the owner's tastes and passions.
For those who enjoy a more expansive shopping spree, there's a major mall not too far off. This place has it all - from big-name fashion brands to tech stores, home décor, and more. It's easy to spend an entire day here, hopping from one store to another, grabbing a bite at one of the numerous eateries, and maybe even catching a movie at the cinema housed within. The mall often hosts events, too, be it fashion shows or seasonal festivities, making every visit a potential treat.
And let's not forget those charming local shops that dot the streets. There's this delightful bookstore that's become a favorite haunt for many. With its cozy nooks and vast collection, it's a haven for bibliophiles. Nearby, there's an antique shop where you can lose track of time, sifting through relics from the past. From vintage vinyl records to retro furniture, every item tells a story.
For daily needs, there are several grocery stores and convenience shops around, ensuring residents have easy access to essentials. Many of them source local produce, so you get the freshest of ingredients right at your doorstep.
In essence, the area around Bellevue Station provides a shopping experience that marries the convenience of modern retail with the charm of local Nashville flavor. Whether you're on the hunt for the latest fashion, a unique gift, or simply window shopping, the choices are both varied and inviting.
Business and Economy
Bellevue Station's surrounding areas in Nashville are buoyed by a diverse tapestry of businesses and industries, each contributing significantly to the local economy and shaping the city's distinctive character.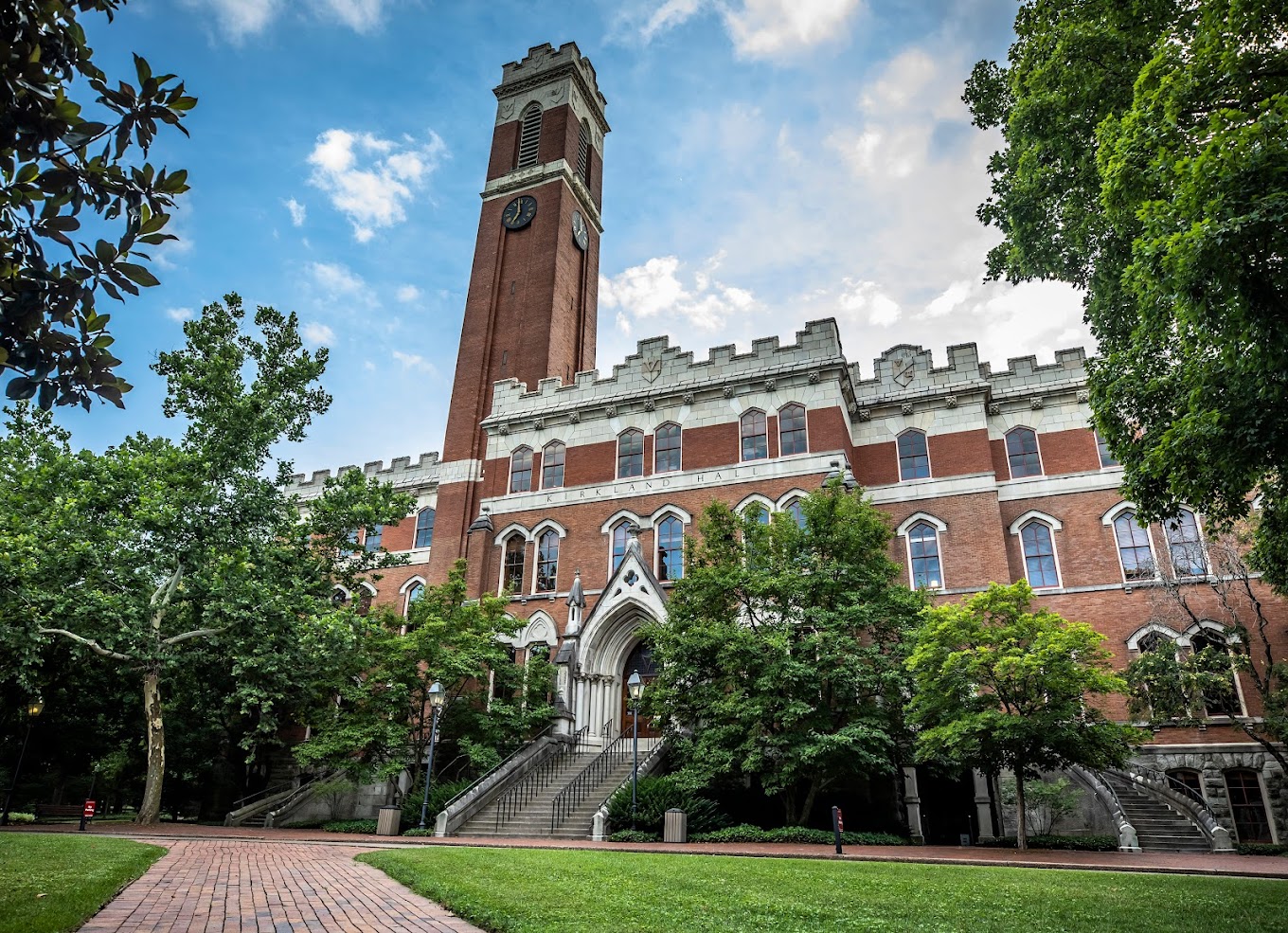 Undoubtedly, one of the first industries that come to mind when thinking of Nashville is music. Often dubbed the "Music City," Nashville is home to a multitude of recording studios, music labels, and entertainment agencies. Close to Bellevue Station, you'll find pockets of the music industry at work, be it in the form of studios where the next big hit is being recorded or agencies scouting for fresh talent. The music business isn't just about the artists, though; it also encompasses a myriad of other professionals, from sound engineers to producers, all contributing to the city's rich musical tapestry.
Apart from music, healthcare is another major player in Nashville's economy. The city is known for its robust healthcare sector, with several major hospitals, clinics, and research institutions in and around the Bellevue Station area. These institutions not only provide quality healthcare services but are also significant employers, with professionals ranging from doctors and nurses to research scientists and administrative staff.
The hospitality and tourism industry also holds strong roots near Bellevue Station. Given Nashville's appeal as a travel destination, numerous hotels, restaurants, and tour companies operate in the vicinity. These establishments cater to the influx of tourists drawn by the city's cultural offerings, historic landmarks, and of course, its music scene.
Additionally, with the growth and modernization of Nashville, tech startups and IT companies have been making their mark. Co-working spaces and innovation hubs have sprung up around Bellevue Station, housing young companies focused on everything from software development to digital marketing. The tech industry's rise has brought with it a fresh wave of professionals, adding a modern edge to Nashville's traditional industries.
Lastly, education and academia play a significant role in the local economy. With several colleges and institutions around, there's a constant flow of students, educators, and researchers, all contributing to the city's vibrant intellectual scene.
In essence, the Bellevue Station area, like much of Nashville, thrives on a blend of traditional industries rooted in music and healthcare, complemented by emerging sectors like tech and education. This diverse economic landscape ensures a dynamic, ever-evolving community.
Hotels and Lodging
Bellevue Station's location in Nashville makes it an ideal hotspot for visitors, and as a result, the surrounding area boasts a delightful array of hotels, lodgings, and quaint bed and breakfasts to accommodate every traveler's preference.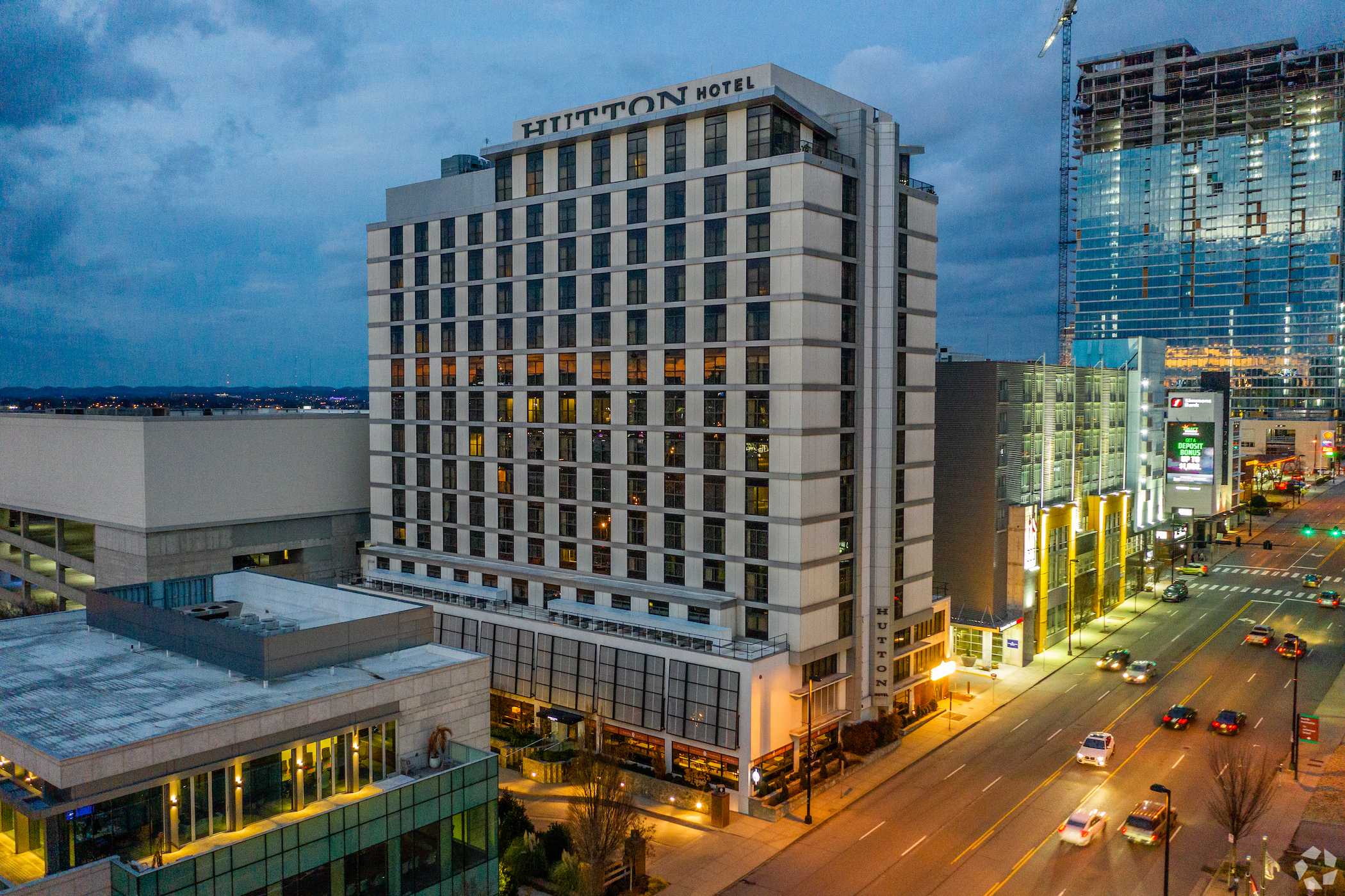 Firstly, there's a modern boutique hotel not too far from Bellevue Station that seamlessly combines contemporary design with classic Southern charm. The hotel's interior is a work of art in itself, with chic decor and plush amenities to ensure guests have a luxurious stay. It also features a rooftop bar with panoramic views of the city, and trust me, watching the Nashville skyline at sunset from here is a memory many guests cherish.
For travelers who prefer a more personalized touch, there are several bed and breakfasts that dot the vicinity. These establishments are often housed in historic homes, and staying in one feels like stepping back in time. The hosts of these B&Bs, with their warm hospitality and treasure trove of local knowledge, make guests feel right at home. Breakfasts here are a delightful affair, often featuring homemade pastries, fresh fruit, and local delicacies. It's not just about the food; it's about the experience - the opportunity to enjoy a meal in a cozy dining room, often engaging in lively conversations with other guests and hosts.
There's also a well-known chain hotel close by, catering especially to business travelers or those on short trips. It's got all the amenities one would expect – a gym, business center, and an in-house restaurant. Its proximity to Bellevue Station makes it particularly convenient for those who want easy access to transportation and the city's main attractions.
For those on a budget or seeking longer stays, a few serviced apartments and guesthouses are available. These lodgings offer the comforts of home – a kitchenette, living area, and sometimes even laundry facilities. They're perfect for families or groups who want a bit more space and the option to cook their meals.
In essence, the areas around Bellevue Station in Nashville cater to a diverse range of visitors, offering everything from luxury stays to homey retreats. Whether you're in town for business, pleasure, or just passing through, there's a place that feels just right for you.
Travel and Transportation
Ah, when it comes to connectivity, the Bellevue Station area in Nashville is quite conveniently situated. Let me give you a rundown of what the transportation scene looks like around there.

For those looking to catch a flight or coming in from one, the Nashville International Airport is the major hub serving the city. From Bellevue Station, it's a reasonably straightforward drive, taking you typically around 20 to 30 minutes, depending on traffic. The airport is well-equipped, serving a multitude of domestic and a growing number of international flights, making it a pivotal connection point for residents and visitors alike.
Now, when it comes to public transportation, Nashville's Metropolitan Transit Authority (MTA) operates a comprehensive bus service, and Bellevue Station enjoys a fairly well-connected route. There are several bus stops in and around the area, making it simple for residents and visitors to hop on a bus and reach various parts of the city. Buses are reasonably frequent during peak hours, and the service is known to be reliable. For those who might be new to the city or just visiting, the MTA's website and apps provide real-time updates, ensuring you can plan your commute or trip efficiently.
For shorter distances, or if you're looking to bypass the traditional bus routes, there's a growing popularity of ridesharing services in Nashville. Apps like Uber and Lyft are quite active around Bellevue Station, so securing a ride is typically a breeze. It's a great option for those late-night outings or when you're carrying a bit more luggage than usual.
And of course, for those who prefer the charm and personal touch of taxis, there are several taxi stands and services that operate in the Bellevue area. Whether you're rushing to a meeting or just don't fancy waiting for the bus, they're always an option to consider.
In essence, Bellevue Station's location in Nashville ensures that whether you're flying in, commuting daily, or just exploring the city, there are multiple convenient transportation options at your disposal.