Bellevue, Nashville, TN Homes for Sale
Bellevue Manor, Nashville, TN Homes for Sale
December 5, 2023
Bellevue Homes
Bellevue in Nashville, TN, is a prime example of an amalgamation of charm, serenity, and urban sophistication. One of the most distinguishing features of the homes in Bellevue is their architectural diversity. From contemporary designs that reflect the modern trends in housing to traditional Southern aesthetics, the homes offer prospective homeowners a delightful array of options to choose from. These houses are frequently complemented with spacious yards, mature trees, and well-maintained gardens that add an extra touch of nature's elegance to each property. The craftsmanship, evident in intricate woodwork, brick facades, and carefully planned layouts, reveals a commitment to quality and longevity.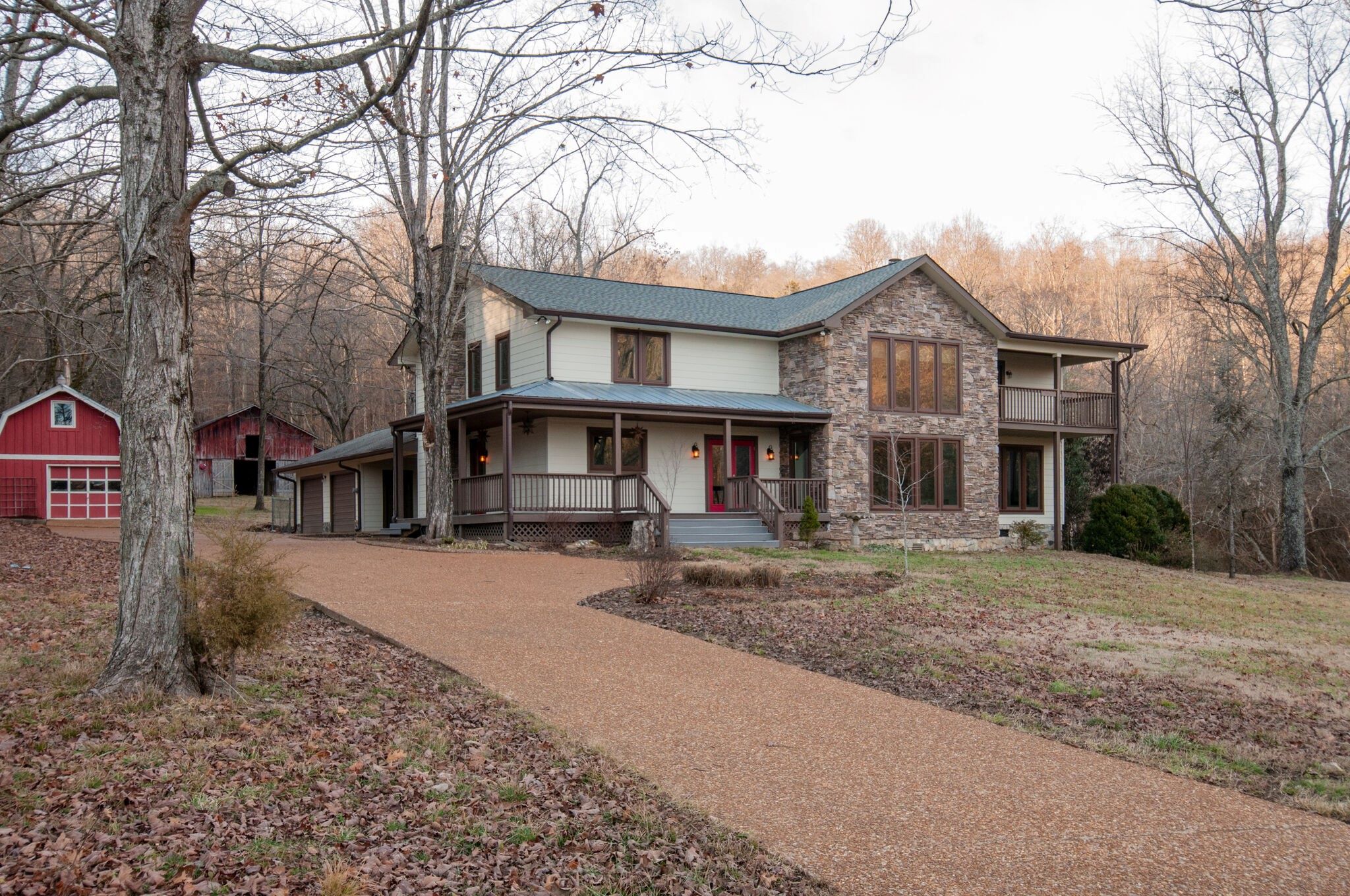 The community's backdrop, painted with the scenic beauty of rolling hills and lush greenery, provides residents with breathtaking views that are particularly enchanting during the golden hours of sunrise and sunset. Many homes boast expansive windows, allowing residents to capitalize on these picturesque landscapes, bringing in natural light and the beauty of the outdoors right into their living rooms. This, in turn, provides a serene ambiance inside, which is ideal for relaxation after a long day or entertaining guests over the weekend.
Connectivity and convenience are paramount in Bellevue. The proximity to key highways ensures that residents can navigate to other parts of Nashville with relative ease, making daily commutes or weekend trips a breeze. This, however, does not compromise the quiet and peaceful aura of the community. The carefully planned infrastructure ensures that traffic noise remains minimal, allowing residents to enjoy the tranquility of their homes.
Beyond the homes themselves, the surrounding community of Bellevue is a tapestry of rich culture, amenities, and recreational activities. Residents have easy access to a range of dining options, from cozy cafes offering local delights to elegant restaurants presenting international cuisines. Shopping aficionados will find a mix of boutique stores and larger shopping centers catering to their every need. For those who love the outdoors, local parks and walking trails are abundant, providing space for exercise, picnics, or simply a quiet moment in nature. Additionally, the sense of community is palpable in Bellevue. Neighbors often come together for local events, block parties, or community improvement projects, fostering a sense of unity and belonging.
Similar Communities
Adjacent to Bellevue in Nashville, TN, several neighborhoods boast similarities in terms of price point, construction, and lifestyle, presenting prospective homeowners with a myriad of choices in this region of the city.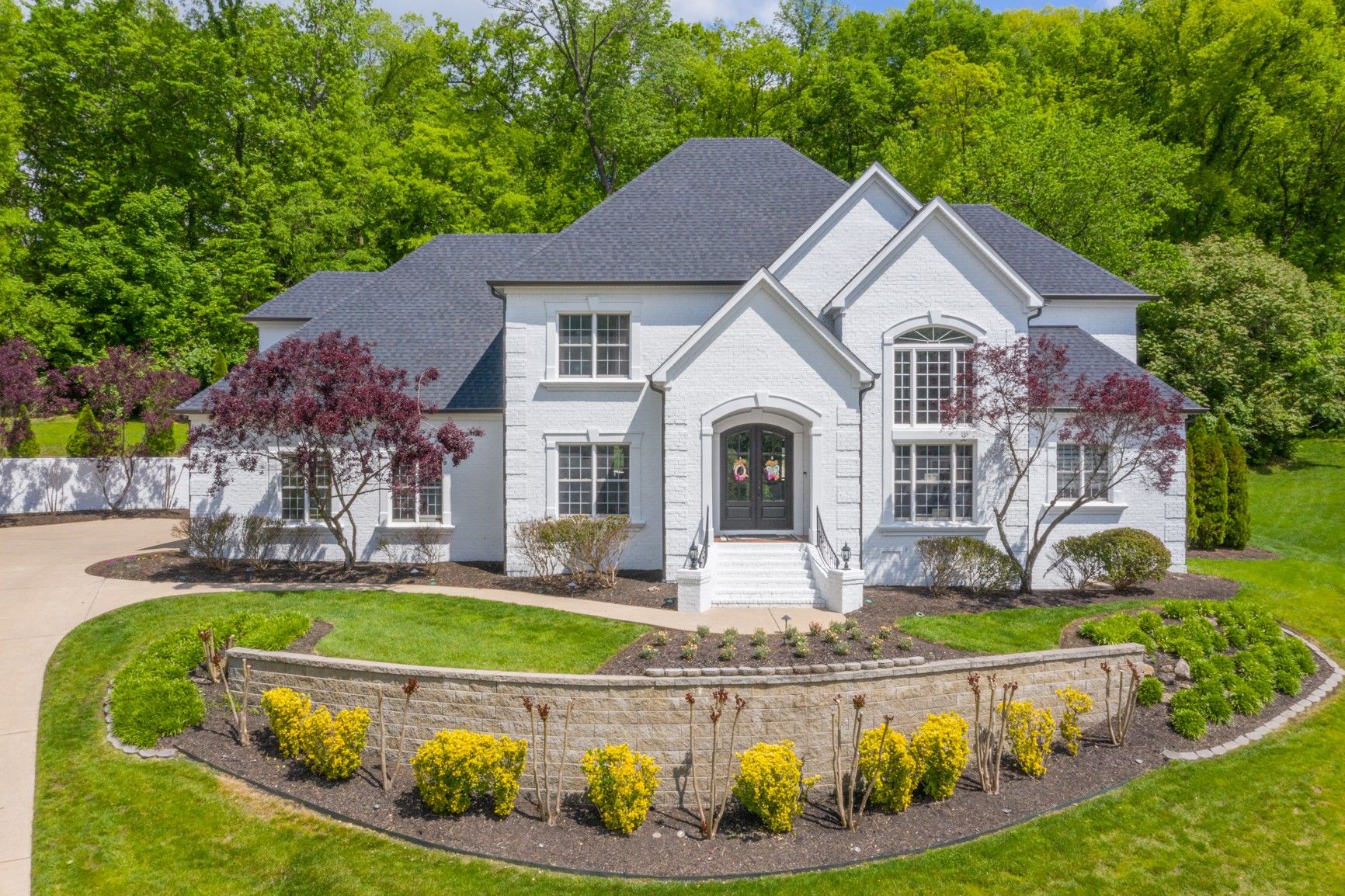 West Meade, just a short drive away from Bellevue, mirrors the tranquility and elegance that is prevalent throughout Bellevue. Homes in West Meade, like those in Bellevue, often feature a blend of modern and traditional architectural designs, encompassing everything from mid-century ranch-style homes to newly built contemporary residences. With expansive lots and green spaces interspersed between properties, it's evident that nature and privacy are highly valued in this neighborhood. The attention to detail in home construction showcases a balance between luxury and comfort, making it an attractive destination for many discerning homeowners.
A little further out, Green Hills is another enclave of luxury and comfort comparable to Bellevue. Known for its upscale shopping district, Green Hills also prides itself on its residential areas that exude a sense of exclusivity. The homes here, often characterized by large windows, exquisite brickwork, and meticulous landscaping, radiate an aura of understated opulence. What makes Green Hills particularly special is its blend of suburban serenity with urban amenities. The presence of boutique shops, high-end restaurants, and entertainment venues ensures residents do not have to travel far to indulge in Nashville's offerings.
Hillwood Estates is yet another testament to Nashville's commitment to offering neighborhoods that provide both luxury and a grounded lifestyle. The homes in this neighborhood are built with a focus on quality, with many properties featuring stone exteriors, custom woodwork, and other detailed architectural nuances. The tree-lined streets, paired with the spacious yards of most homes, provide residents with a sense of seclusion, even while being close to the city's epicenter. Moreover, the neighborhood's close-knit community often organizes events and gatherings, ensuring that residents can mingle and foster deep-rooted connections with one another.
While each of these neighborhoods has its unique charm and nuances, their similarities with Bellevue in terms of price, construction quality, and lifestyle make them standout choices for those seeking a harmonious blend of luxury, community, and convenience in the heart of Nashville.
Food Scene
Bellevue's vicinity to Nashville's diverse dining scene ensures that residents are never short of gastronomic adventures. Just around the corner from the neighborhood, there's a delightful array of eateries that cater to a multitude of palates.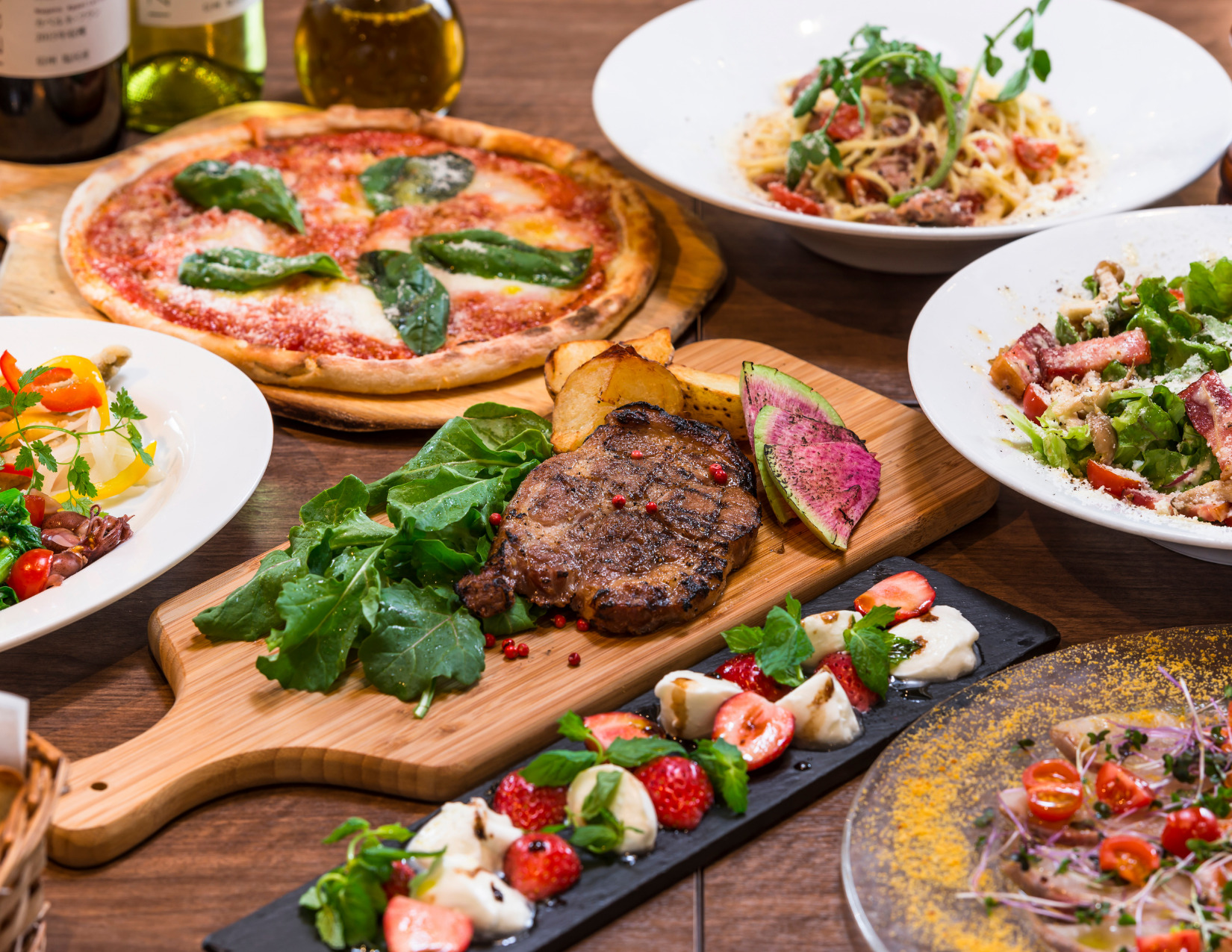 For those who crave authentic Southern fare, there's a local spot that's been serving mouthwatering fried chicken and cornbread for years. The place has a homely feel, where diners are greeted with the tantalizing aroma of home-cooked meals as soon as they step in. Conversations here often revolve around the chef's special gravy of the day or the latest addition to their pie selection. It's a haven for those who cherish the warmth and comfort of traditional Southern cuisine.
If one fancies international flavors, there's an exquisite Italian bistro just a short drive away from Bellevue. Known for its hand-tossed pizzas and freshly made pasta, it's a favorite among locals and visitors alike. The dim lighting, coupled with the soft tunes of Italian classics, creates a romantic ambiance, making it an ideal spot for date nights or celebratory dinners. And of course, one cannot leave without trying their signature tiramisu, which many claim to be the best in Nashville.
For a more casual dining experience, there's a trendy Asian fusion cafe that has recently opened its doors. The vibrant decor, featuring eclectic art pieces and colorful lanterns, immediately transports you to a street market in Bangkok or Tokyo. Their menu is a mix of traditional Asian dishes with a modern twist. Whether it's the spicy ramen with a hint of bourbon or the sushi roll with a Southern barbecue filling, every dish is a delightful surprise.
Residents often chat about their latest dining experiences while walking their dogs or during community gatherings. It's common to hear phrases like, "Have you tried the new Thai place?" or "The brunch at that cafe is just amazing!" Indeed, the proximity of Bellevue Manor to such a diverse range of dining options ensures that culinary delights are always just a stone's throw away.
Entertainment
The area around Bellevue, being close to the heart of Nashville, enjoys a vivacious entertainment and sporting scene. It's hard to mention Nashville without acknowledging its rich musical legacy, and residents of Bellevue have easy access to this vibrant tapestry of sounds and performances.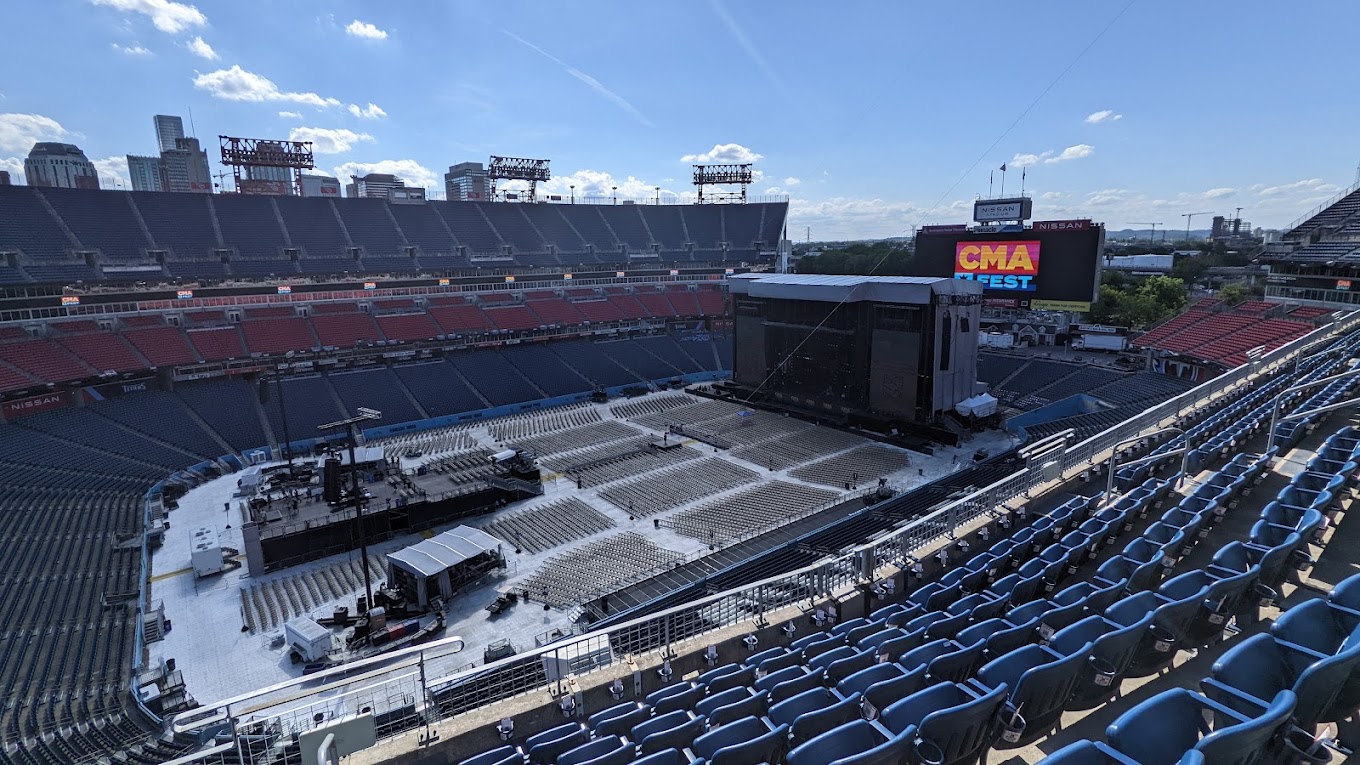 Just a short drive away is the iconic Bluebird Cafe, where many renowned country artists got their start. On any given evening, the cafe might be hosting a mix of emerging artists and seasoned performers, all sharing their passion for music. It's not uncommon for residents to bump into each other at these intimate acoustic sessions, sharing nods of appreciation for the soulful tunes.
For those with a penchant for drama and theatre, the nearby performing arts center frequently showcases an array of plays, musicals, and live performances. Whether it's a Broadway touring company staging the latest hit musical or a local group performing a classic, there's always a buzz of excitement in the air. Residents often reminisce about performances they've seen over the years, sharing their critiques and recommendations during casual evening strolls or coffee catch-ups.
On the sporting front, Nashville's not just about music; it's also a hub for sporting enthusiasts. The nearby Nissan Stadium, home to the Tennessee Titans, sees regular NFL action. The energy on game days is palpable, with fans decked out in their team's colors, cheering with full gusto. Soccer aficionados can also catch the Nashville SC in action, adding to the eclectic mix of sporting events available to residents. And, of course, there are the countless local leagues and games, from baseball to basketball, where community spirit is on full display.
In essence, living near Bellevue doesn't just provide a home; it offers a gateway to Nashville's rich tapestry of entertainment and sports, ensuring there's always something happening around the corner.
Health and Wellness
Bellevue's proximity to Nashville's thriving health and wellness scene ensures that residents have ample opportunities to maintain a balanced and healthy lifestyle. The area boasts a plethora of options catering to both the body and mind.
Just a stone's throw away is a state-of-the-art fitness center that's become a favorite among locals. Whether it's an early morning yoga session to start the day on a calm note or an intense evening spin class to shed the day's stress, this place has something for everyone. The personal trainers there are known for their approachability and expertise, often tailoring routines to individual needs. It's not rare to hear neighbors exchange stories of their latest workout achievements or sharing tips on the next class to try out.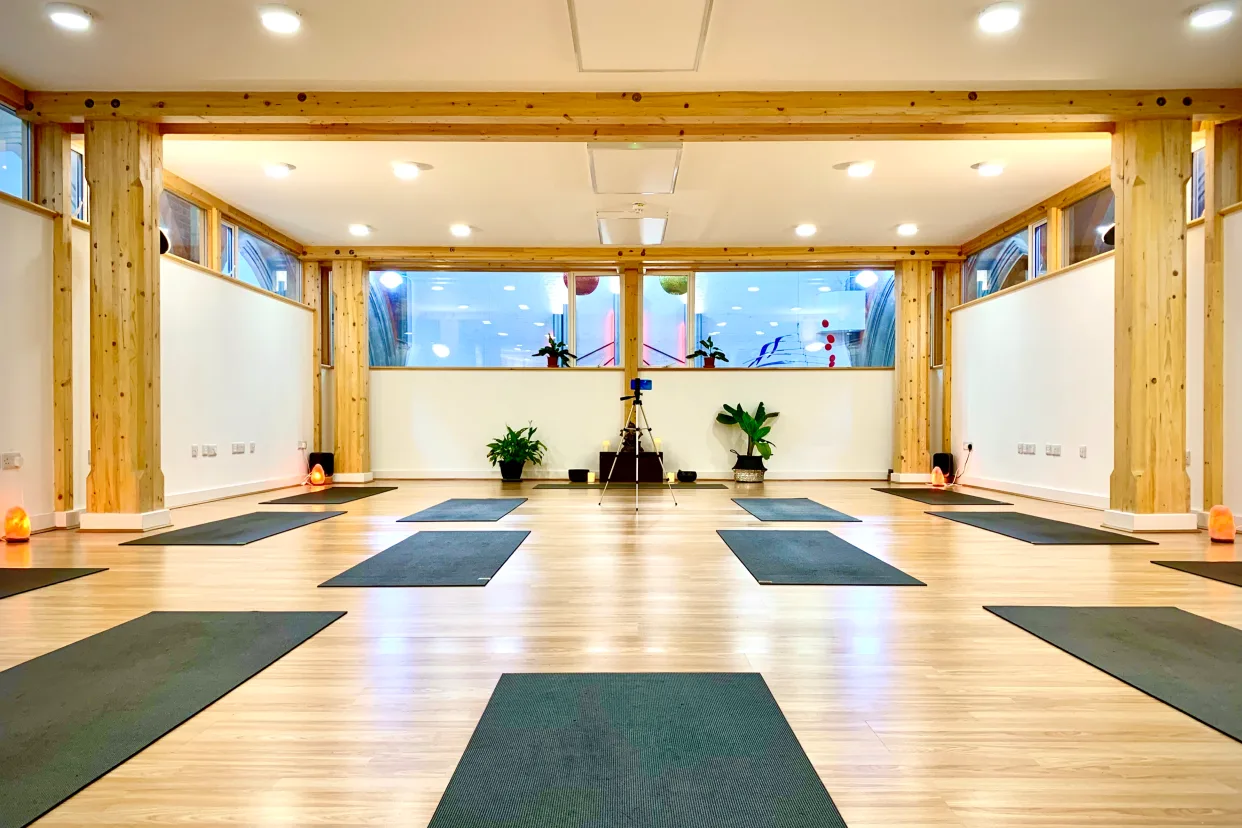 For those who find solace in nature, the nearby parks and walking trails offer a serene environment to reconnect with oneself. Morning joggers, evening strollers, and weekend hiking enthusiasts converge on these trails, soaking in the peace and tranquility they offer. The trails, winding through lush greenery and occasionally offering panoramic views of the city, act as a rejuvenating escape from the daily hustle.
Beyond physical fitness, the holistic wellness scene near Bellevue is equally impressive. A local wellness spa offers a wide range of therapeutic treatments, from deep tissue massages to detoxifying sauna sessions. Their aromatherapy sessions come highly recommended, often described as a transformative experience that relaxes both the body and mind. Additionally, meditation centers and workshops in the vicinity focus on mental well-being, guiding attendees through practices that help in stress reduction and cultivating mindfulness.
Nutrition, an integral component of health, isn't overlooked either. Nearby farmers' markets ensure that residents have access to fresh, organic produce. These markets, bustling with activity over weekends, often see families making selections for the week, chatting with local farmers about the best seasonal picks. Plus, several cafes in the area emphasize health-conscious menus, with offerings ranging from green smoothies to quinoa salads.
In the Bellevue area, it's evident that health and wellness aren't just buzzwords. The community's access to diverse options truly supports a lifestyle where well-being is at the forefront.
Outdoor Lifestyle
For nature enthusiasts and those who enjoy the great outdoors, the areas surrounding Bellevue in Nashville, TN, offer a delightful array of opportunities. The harmonious blend of urban living with patches of green oasis creates a unique environment where one can transition from the hustle and bustle of city life to the serene embrace of nature in a matter of minutes.
Warner Parks, a notable gem in the vicinity, is a favorite amongst many residents. Spread across a vast expanse, it offers a myriad of trails catering to all levels of hiking or jogging enthusiasts. As the seasons change, so does the palette of colors in Warner Parks, from the vibrant hues of fall to the fresh blossoms of spring. Birdwatchers, in particular, find this park to be a haven, with its diverse avian population. It's quite a common sight to see families picnicking under the vast canopy of trees, kids chasing butterflies, or groups of friends playing a casual game of frisbee.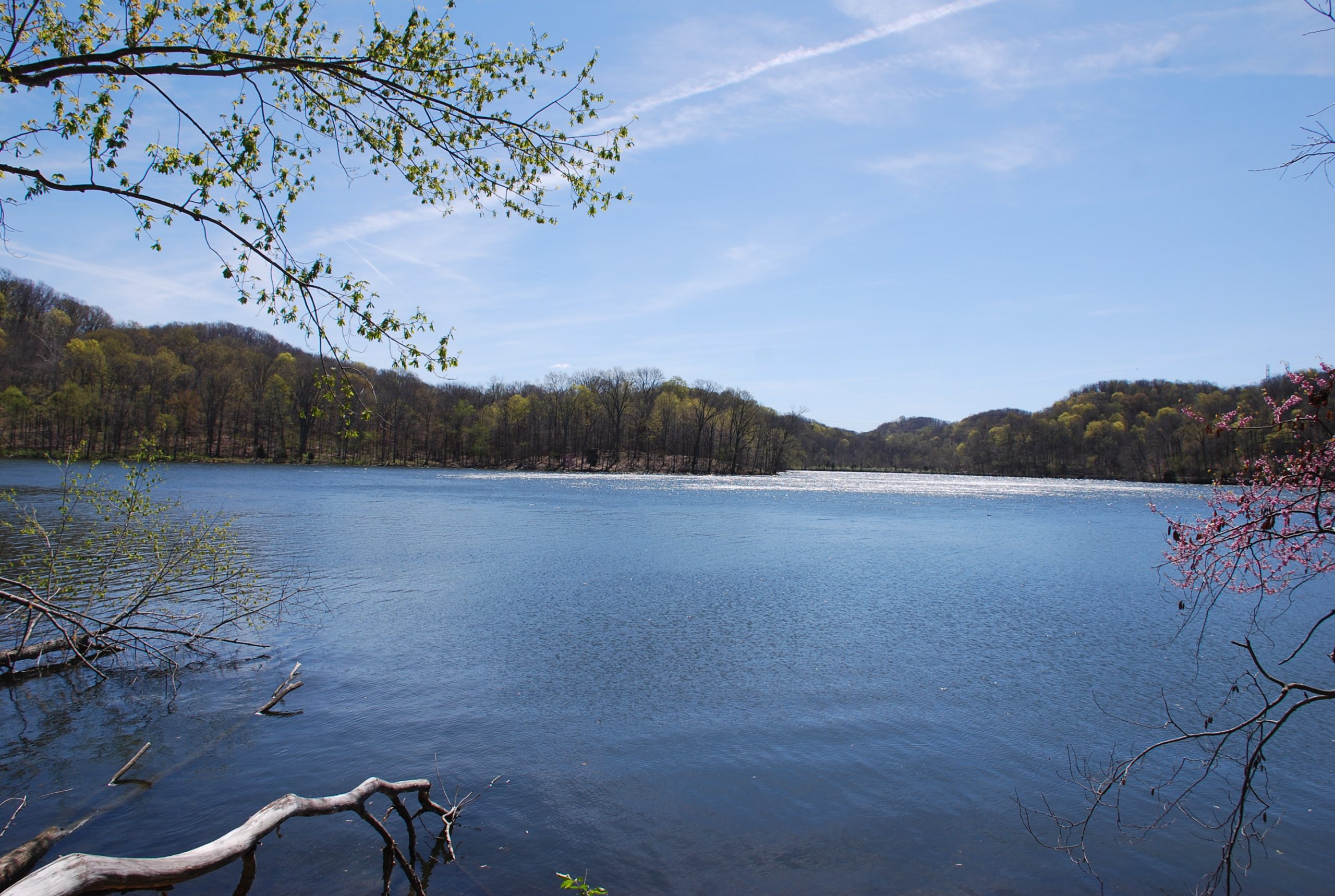 Another nearby spot of interest is the Radnor Lake State Park. Its tranquil lake setting is ideal for reflective walks, and many locals swear by the therapeutic effects of a quiet evening spent watching the sunset over the water. The park also hosts various nature programs, ranging from guided birdwatching sessions to educational talks on local flora and fauna. It's an environment that constantly encourages learning and exploration.
For those who prefer more structured outdoor activities, the area also boasts well-maintained tennis courts, golf courses, and even spots for fishing. And let's not forget the community gardens where locals with green thumbs bond over their shared passion, exchanging gardening tips and often, fresh produce.
Cycling enthusiasts aren't left out either. Several biking trails snake through the region, each offering varying levels of difficulty. Over weekends, it's quite common to see groups of cyclists enjoying these paths, with some routes offering spectacular views of the Nashville skyline.
In essence, the vicinity of Bellevue offers an appealing balance. While the urban comforts of Nashville are easily accessible, the embrace of nature is never too far away, ensuring residents can enjoy the best of both worlds.
Education
Education has always been a cornerstone for communities, and the area surrounding Bellevue in Nashville, TN, is no exception. Residents here are privy to an impressive array of both public and private educational institutions, ensuring that families have a variety of quality options to consider for their children's academic journey.
On the public education front, Nashville's Metro Public School system serves the Bellevue Manor area. These schools have garnered praise for their commitment to academic excellence, with a number of them boasting advanced placement programs, a wide array of extracurricular activities, and dedicated teaching staff. Parents often chat at community gatherings about the recent achievements of the local public schools, whether it's a science fair win, a remarkable theater performance, or an impressive sports championship.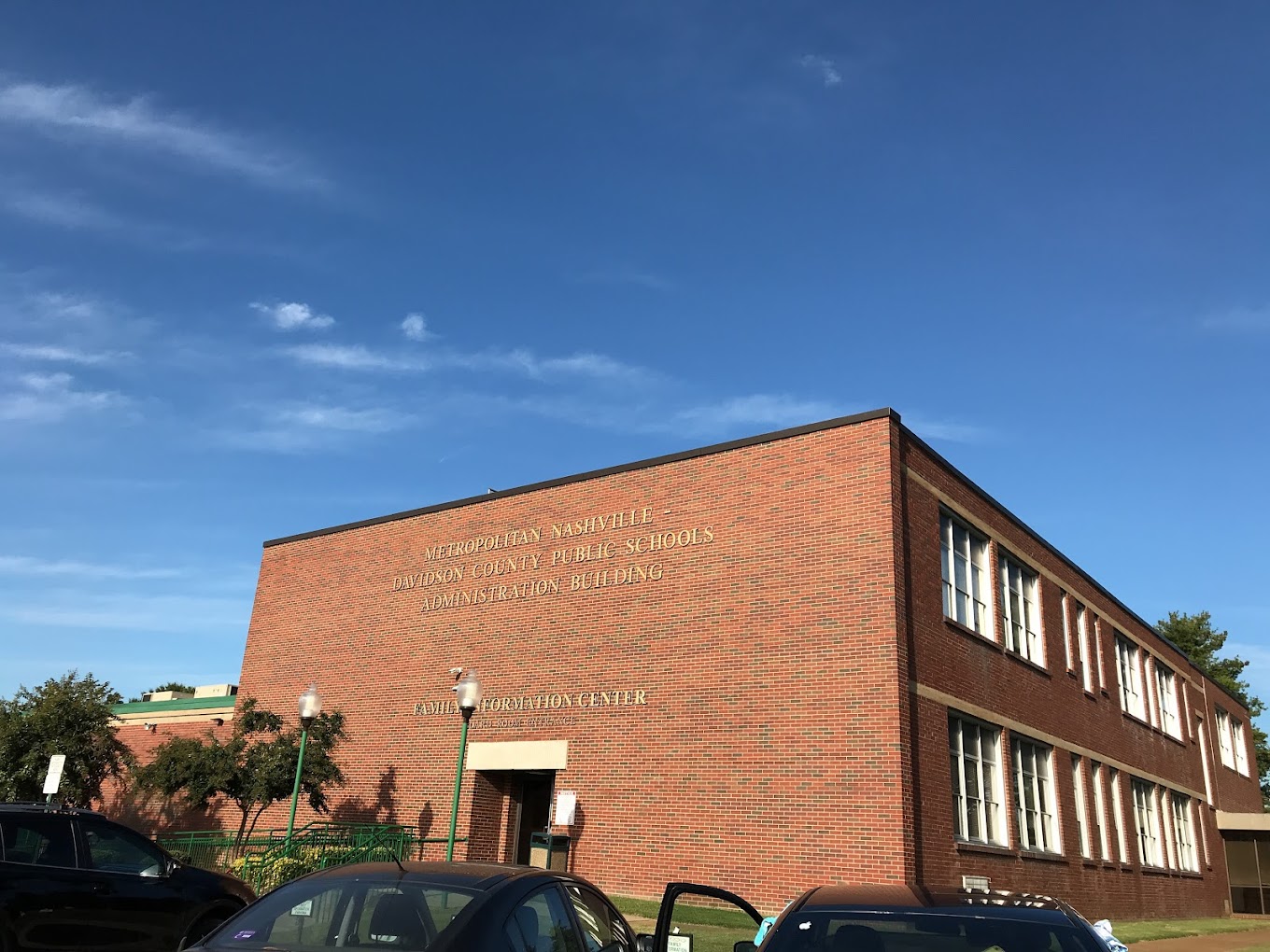 For those considering private education, the vicinity doesn't disappoint. There are several esteemed private institutions close to Bellevue, each with its unique ethos and approach to education. Some of these schools have been pillars in the community for decades, with traditions and legacies that many local families have been a part of for generations. These institutions often emphasize a holistic approach to education, blending rigorous academic curricula with a strong focus on arts, community service, and character development. It's not uncommon for neighbors to share anecdotes of their children's experiences, whether it's a memorable field trip, a special classroom project, or the positive influence of a particular teacher.
In addition to traditional schools, the area also supports a growing community of homeschoolers. Resource centers and support groups are available, ensuring that families choosing this path have access to the materials and community support they need.
In all, the Bellevue vicinity provides a rich tapestry of educational opportunities. The choices available reflect the community's shared commitment to nurturing the next generation, ensuring they are equipped, inspired, and ready to make their mark on the world.
Shopping and Retail
Bellevue's location in Nashville, TN, offers residents the delightful advantage of being close to a myriad of shopping and retail options. Whether you're hunting for the latest fashion trends, searching for unique home decor, or simply looking to enjoy some window shopping, the surrounding areas ensure you're never left wanting.
Not too far from Bellevue Manor lies a charming shopping district that feels like a blend between the old and new. Historic buildings have been repurposed into trendy boutiques, each with its distinct character. Strolling through this area is like embarking on a treasure hunt – you never quite know what you'll stumble upon next. One might find a boutique showcasing local artisanal jewelry, while the next door might lead to a store specializing in handcrafted leather goods. The buzz among locals often revolves around the latest store openings or seasonal sales in this district.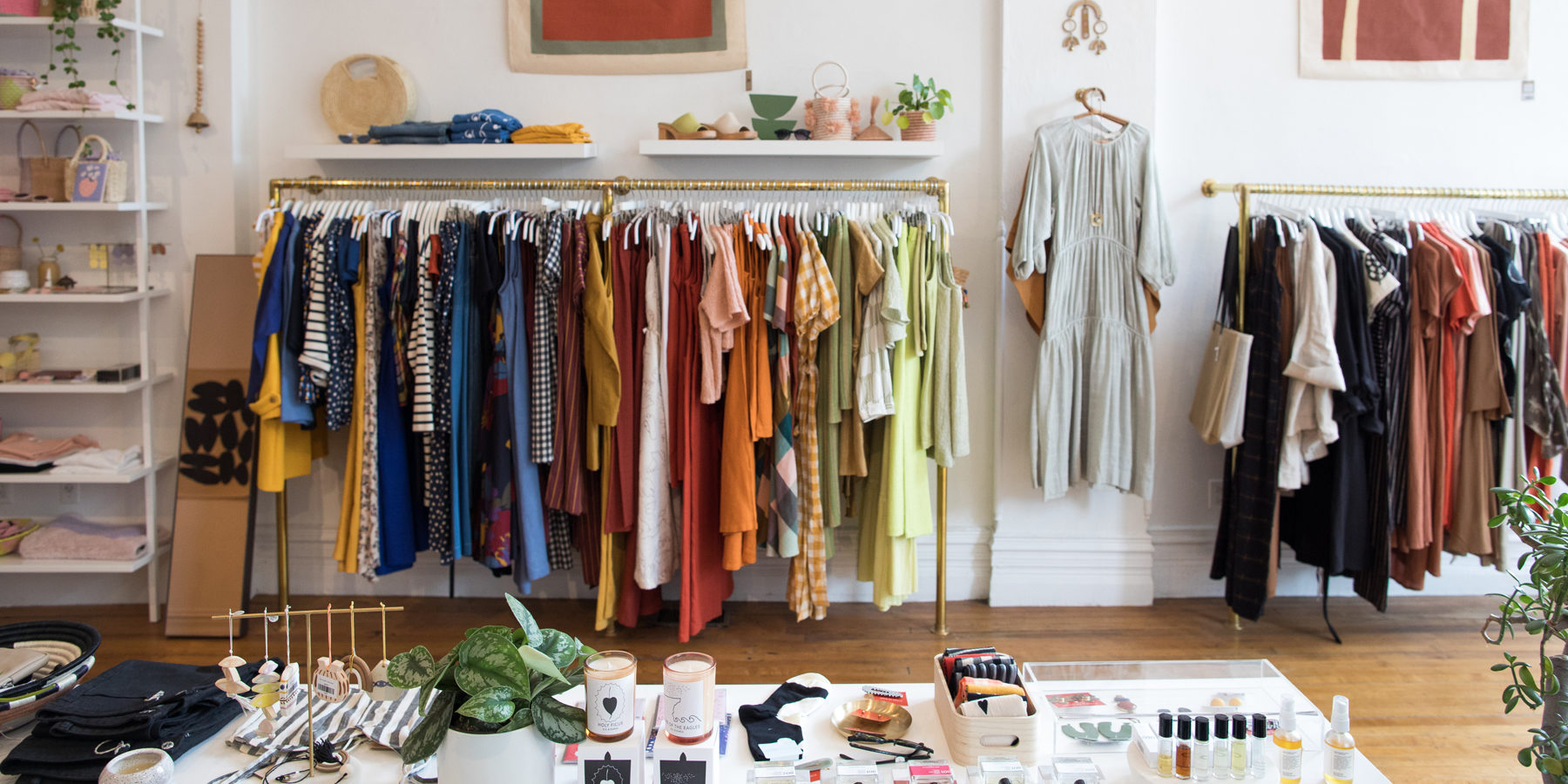 For those who prefer a more comprehensive shopping experience, a prominent mall in the vicinity serves as a one-stop destination. Housing both high-end brands and popular department stores, this mall ensures a balanced mix of luxury and everyday retail options. It's the kind of place where you can pick up the latest designer handbag in one store and then hop over to another for a comfortable pair of sneakers. With its spacious layout and modern amenities, shopping here is both a convenience and a pleasure.
Additionally, there are several niche stores around Bellevue that cater to specific interests. For the avid readers, a quaint independent bookstore offers a curated selection of titles and often hosts reading sessions with local authors. Gardening enthusiasts frequently rave about a nearby plant nursery known for its exotic plants and knowledgeable staff. And for those keen on sustainability, a local zero-waste shop offers eco-friendly products, from household items to personal care, emphasizing the importance of conscious consumption.
In essence, whether you're a discerning shopper with a taste for luxury or someone who loves the thrill of discovering unique finds, the retail landscape around Bellevue Manor ensures every shopping expedition is an adventure in its own right.
Business and Economy
Bellevue, nestled in the vibrant heart of Nashville, TN, is surrounded by an eclectic mix of businesses and industries that shape the local economy. Given Nashville's reputation, it's no surprise that one of the primary economic drivers in the vicinity is the music industry. Renowned as "Music City," Nashville is home to countless recording studios, music labels, and agencies that represent a myriad of artists spanning various genres, not just country.
Beyond the iconic sound of guitars and soulful lyrics, the healthcare sector also plays a pivotal role in Nashville's economy. Numerous healthcare providers, research institutions, and related businesses have their roots here. Residents in Bellevue Manor often discuss the latest breakthroughs or advancements coming out of the city's major medical centers, and it's not uncommon to find many locals employed in various capacities within this sector.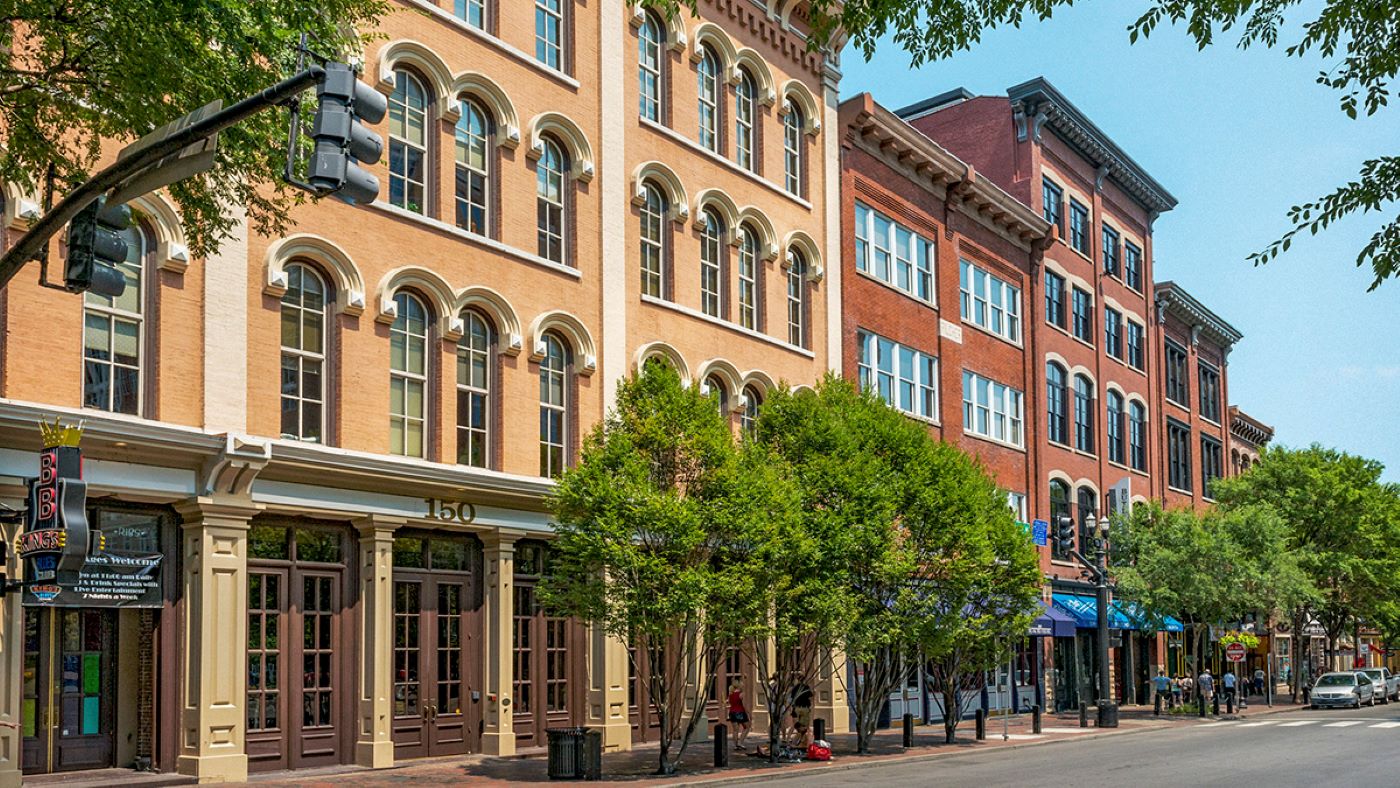 Tourism and hospitality also weave their narrative into the local economy. With the inflow of tourists eager to experience Nashville's rich cultural tapestry, the demand for hotels, eateries, and entertainment venues is always robust. The bustling tourism sector provides ample employment opportunities and drives other associated industries, like transportation and events management.
Additionally, the tech scene near Bellevue is blossoming. Over the past few years, Nashville has seen a surge in startups and tech companies setting up shop, attracted by the city's welcoming business environment and quality of life. From innovative app developers to cutting-edge software firms, this infusion of tech talent is rapidly diversifying the area's economic landscape.
In conversations around Bellevue, it's clear that residents take pride in the multifaceted business environment of their city. Whether it's the tunes of a budding musician echoing from a nearby studio, the buzz around a medical breakthrough, or the latest tech startup making headlines, Nashville's rich tapestry of industries ensures a dynamic and thriving economic landscape.
Hotels and Lodging
Bellevue's proximity to the vibrant pulse of Nashville ensures that visitors have a rich selection of lodging options, each with its unique charm and character. For those seeking the luxury and amenities of upscale hotels, there are several renowned establishments not too far away. With their plush interiors, gourmet dining options, and rooftop lounges offering panoramic views of Nashville's skyline, these hotels cater to those who seek indulgence during their stay. It's quite the norm to overhear conversations in local cafes about celebrity sightings or notable events hosted at these grand venues.
Venturing a bit further from the grandeur of these hotels, one can discover a host of boutique inns and bed & breakfast establishments that offer a more intimate experience. Many of these B&Bs are housed in historic buildings, exuding an old-world charm, and are often run by local families. Staying at one of these places feels like being welcomed into a Nashville home. Guests often rave about the hearty breakfasts, the personalized recommendations from hosts, and the cozy ambiance that feels miles away from the usual hotel experience. Local stories, folklore, and perhaps a secret recipe or two are often exchanged over morning coffee in these establishments.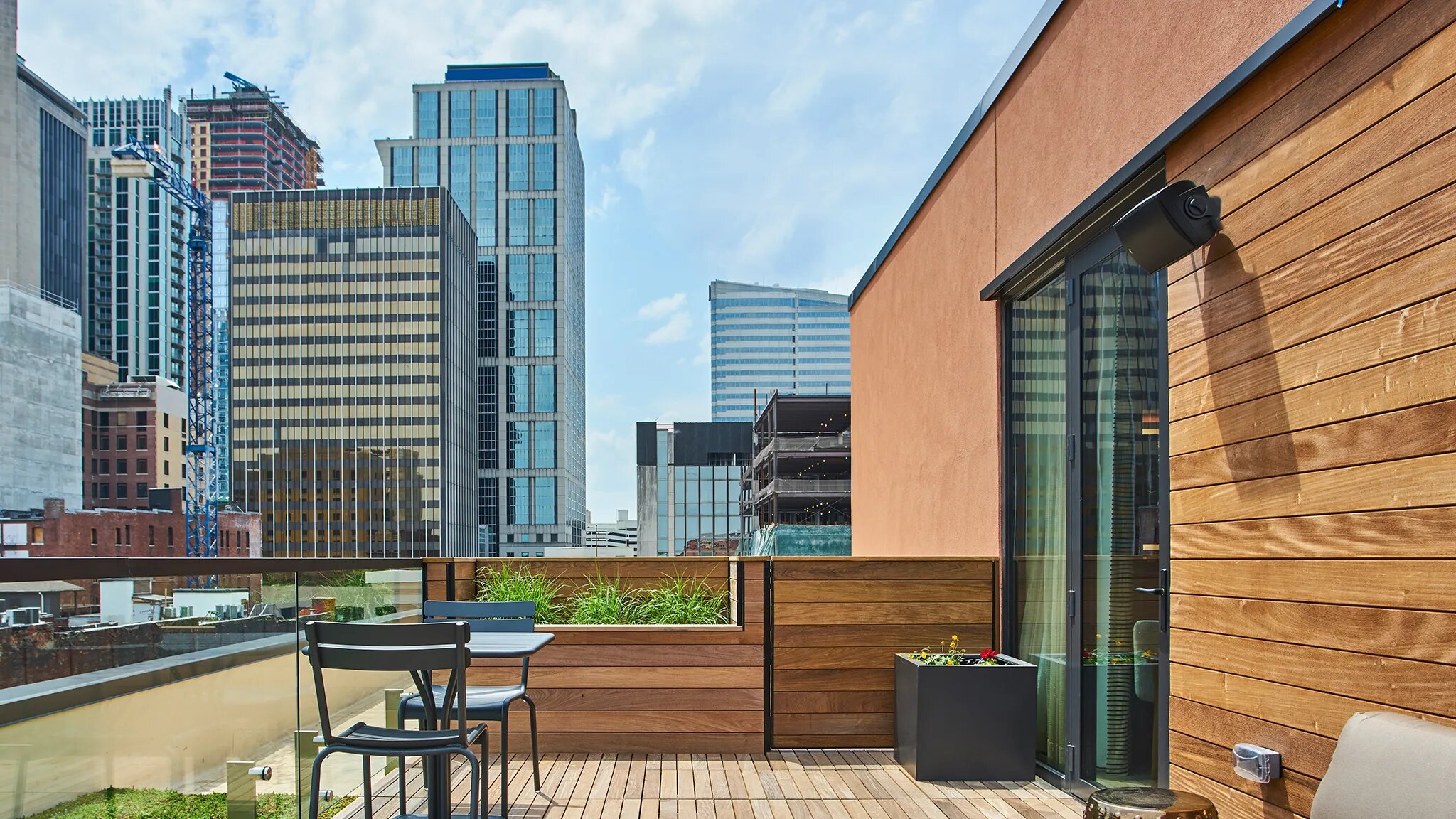 For those who seek a blend of both worlds, there are also several modern boutique hotels that dot the vicinity. They often combine contemporary aesthetics with a touch of Nashville's rich cultural heritage. Whether it's an art-deco-inspired interior, a music-themed lounge, or a locally curated mini-bar, these boutique hotels ensure guests get a taste of Nashville's essence.
Lastly, for visitors who prefer a more home-like environment, several vacation rental properties are scattered around Bellevue Manor. These range from quaint apartments perfect for solo travelers or couples, to spacious homes that can accommodate larger groups. They offer a unique perspective, allowing visitors to momentarily live like a local.
In all, the areas around Bellevue present a rich tapestry of lodging options. Whether one is visiting for the vibrant music scene, the rich history, or simply passing through, there's a warm Nashville welcome awaiting every traveler.
Travel and Transportation
For residents and visitors of Bellevue in Nashville, TN, navigating the area and its surroundings is made convenient by its strategic location and the array of transportation options available. One of the frequent talking points, especially among new visitors or potential homebuyers, is the proximity to Nashville International Airport. Just a relatively short drive away, the airport makes national and international travel a breeze. Whether it's residents catching flights for business trips or welcoming friends from out of town, the airport's closeness is undeniably an asset. Over a cup of coffee or in local gatherings, it's common to hear folks exchanging travel stories or discussing the latest airline offering direct flights to new destinations from Nashville.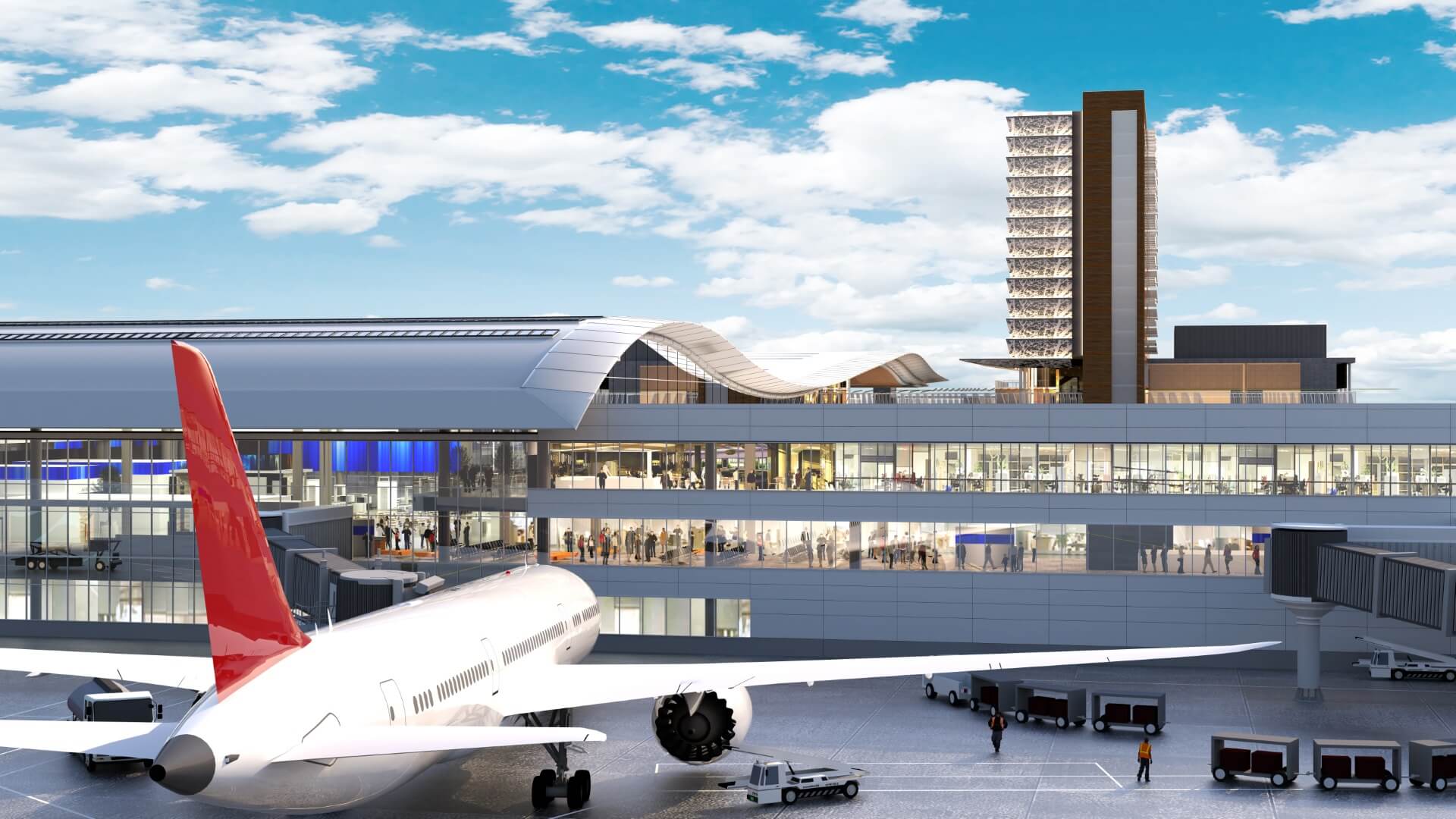 Public transportation, too, plays a significant role in the daily life of those near Bellevue. The Metropolitan Transit Authority (MTA) provides an extensive network of bus routes that connect various parts of Nashville. For those who prefer leaving their cars at home, hopping on a bus is a viable option. Regular riders often appreciate the frequency of services during peak hours, making commutes to downtown Nashville or other parts of the city quite straightforward. Conversations at bus stops often revolve around the latest city developments, weekend plans, or simply the weather.
Additionally, as Nashville continues to grow and evolve, there's buzz around the potential expansion of public transportation options. Discussions about light rail projects, dedicated bike lanes, and other sustainable transit solutions pop up in local community meetings and neighborhood chats. Many residents are hopeful that these developments will further enhance the connectivity of Bellevue Manor to the broader Nashville area.
In essence, whether jet-setting across the globe, commuting for work, or simply exploring Nashville, the transportation options available to those in and around Bellevue Manor ensure that mobility is never a concern.