Bellevue Commons, Nashville, TN Homes for Sale
Bellevue Commons, Nashville, TN Homes for Sale
October 3, 2023
Bellevue Commons Homes
Bellevue Commons, located in Nashville, Tennessee, offers an exquisite blend of modern design, functionality, and Southern charm. One of the distinct features of the homes in Bellevue Commons is their architectural harmony, merging traditional and contemporary styles. Many homes here boast spacious interiors, high ceilings, and large windows, allowing plenty of natural light to flood the living spaces. This not only gives the homes a warm and inviting ambiance but also allows residents to enjoy the picturesque views of the neighborhood's verdant surroundings.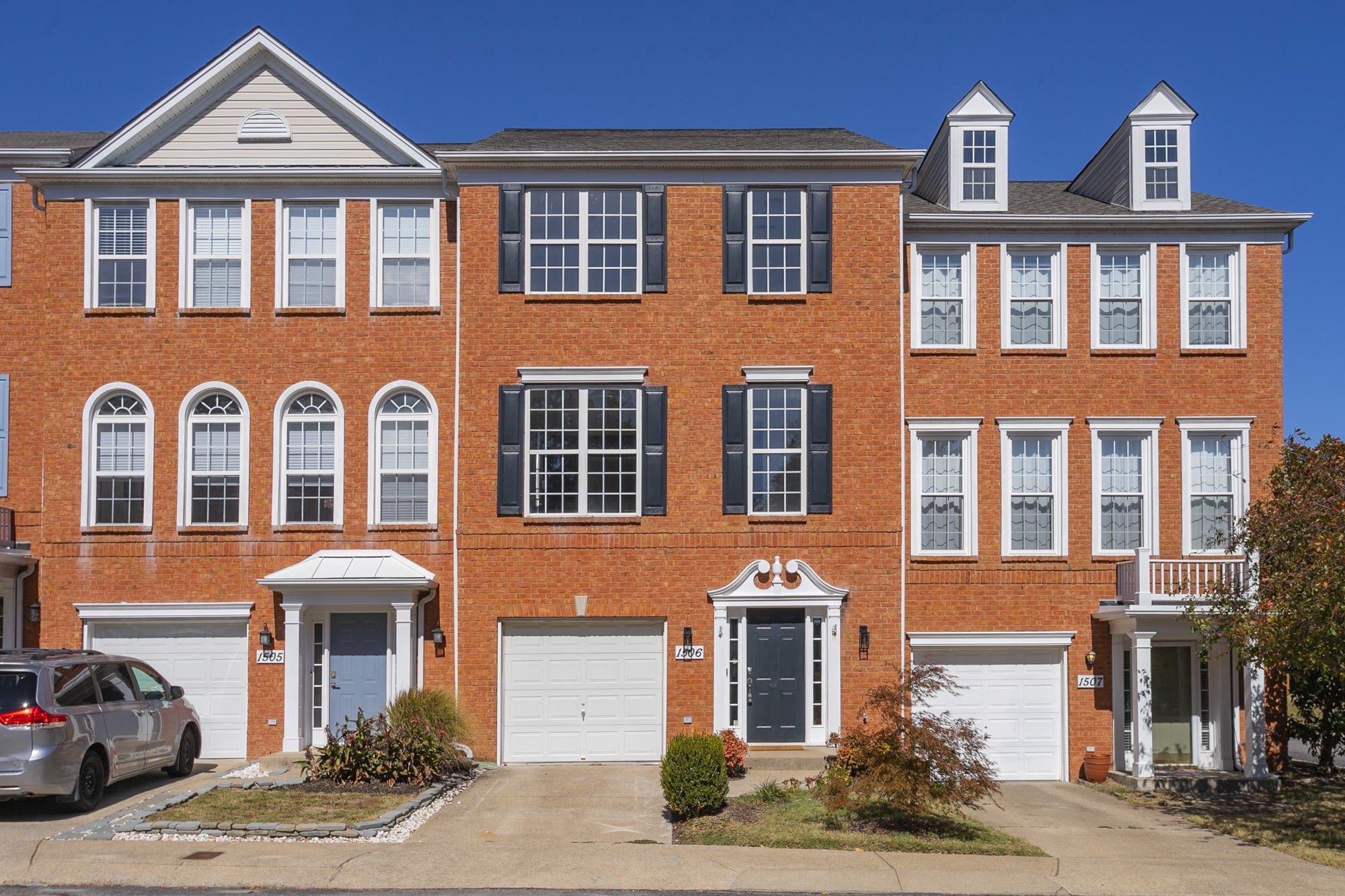 The interior finishes of the homes in Bellevue Commons reflect an attention to detail that caters to modern tastes while preserving a touch of classic elegance. Hardwood floors, state-of-the-art kitchen appliances, and beautifully crafted cabinetry are some of the standard features that homeowners appreciate. Additionally, many residences come with private yards and patios, providing a serene retreat where residents can relax and entertain guests.
Furthermore, Bellevue Commons is more than just a collection of homes; it's a tight-knit community. Residents often praise the neighborhood's friendly atmosphere and the bonds they forge with their neighbors. This sense of community is fostered by the design of the area, which features pedestrian-friendly walkways, communal green spaces, and quaint park benches, encouraging social interaction and outdoor activities.
The broader Bellevue area is an extension of the community's charm. Beyond the confines of Bellevue Commons, one finds a myriad of local amenities and recreational opportunities. A blend of boutique stores, coffee shops, and local eateries means that residents don't have to travel far for daily conveniences or a memorable night out. Moreover, with its proximity to some of Nashville's renowned parks and green spaces, outdoor enthusiasts can enjoy hiking, picnicking, and a host of recreational activities.
Safety and security are paramount in Bellevue Commons. The neighborhood is known for its low crime rates, well-lit streets, and the visible presence of community watch programs. The combined efforts of residents and local authorities ensure that Bellevue Commons remains a safe haven for its inhabitants, reinforcing its reputation as a desirable place to live in Nashville.
Similar Communities
In the vibrant tapestry of Nashville's residential landscape, several neighborhoods mirror the allure of Bellevue Commons in terms of price point, construction, and lifestyle. One such neighborhood is Sylvan Park. Like Bellevue Commons, Sylvan Park offers a harmonious mix of traditional and contemporary home designs. Its tree-lined streets and well-maintained gardens create a picturesque setting, reminiscent of the Southern charm that Bellevue Commons exudes. Moreover, Sylvan Park's homes are characterized by spacious layouts, modern amenities, and intricately detailed finishes, catering to homeowners who appreciate both comfort and aesthetics.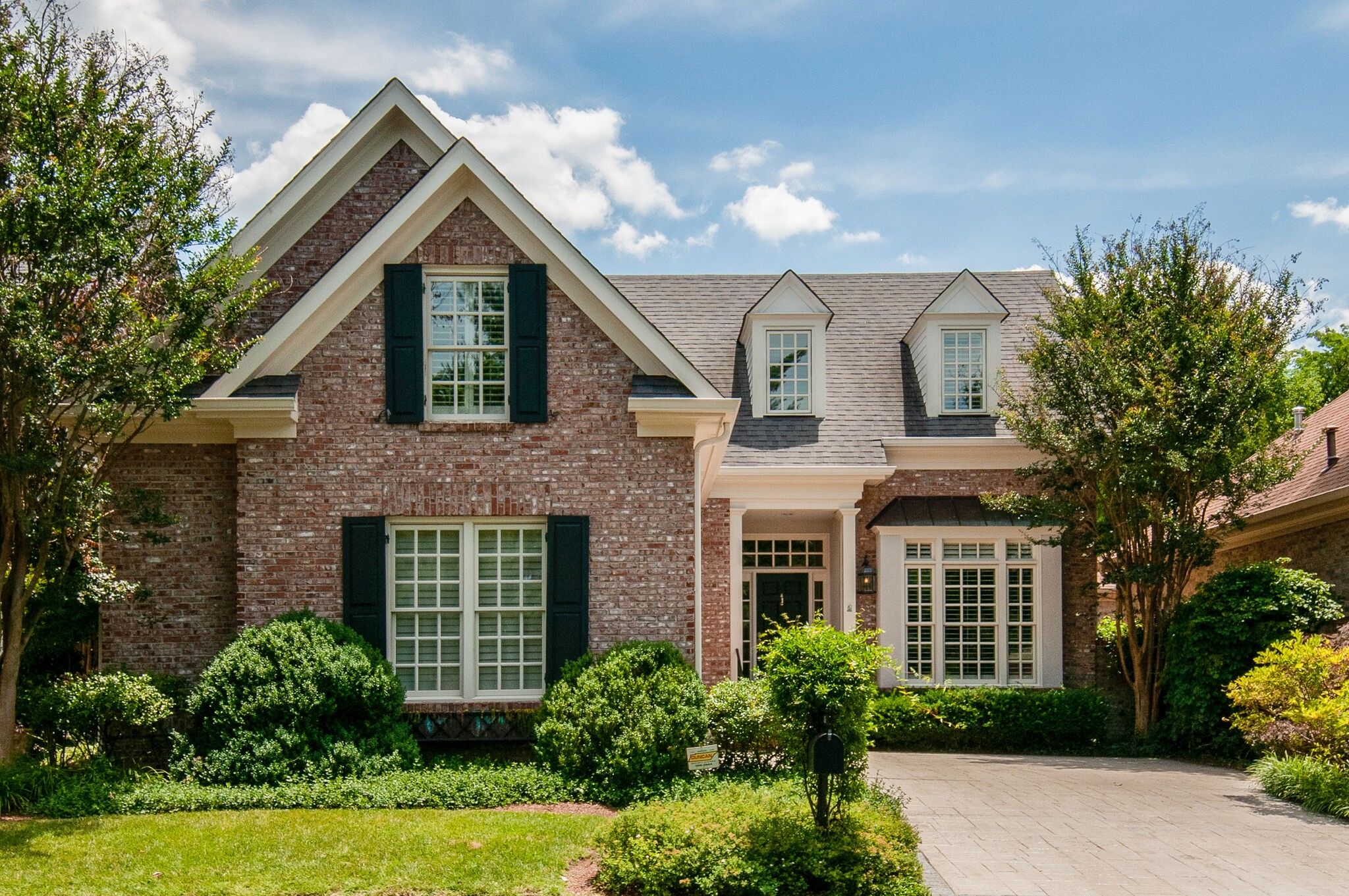 Just east of Bellevue, Green Hills stands as another noteworthy comparison. Renowned for its upscale residences, Green Hills echoes the architectural elegance found in Bellevue Commons. The homes here often feature expansive windows, hardwood flooring, and high-end kitchen finishes. Beyond its homes, Green Hills boasts a bustling commercial district with high-end shopping malls, gourmet restaurants, and chic boutiques, mirroring the lifestyle that Bellevue Commons' residents are accustomed to.
West End is yet another neighborhood that shares similarities with Bellevue Commons. Located closer to the heart of Nashville, West End provides an ideal blend of urban convenience and residential tranquility. The homes in this enclave, much like those in Bellevue Commons, lean towards a blend of traditional and contemporary design. What makes West End particularly appealing is its proximity to some of Nashville's iconic landmarks and parks, offering residents an opportunity to bask in the city's rich culture while enjoying a lifestyle of luxury and comfort.
Lastly, the Hillsboro Village neighborhood, with its pedestrian-friendly streets and a sense of tight-knit community, offers a living experience reminiscent of Bellevue Commons. The homes, a delightful mix of historic and newer constructions, present an architectural palette that is both diverse yet harmonious. The neighborhood thrives with a youthful energy, thanks in part to its proximity to local universities, and boasts an array of cafes, boutiques, and theaters. This mix of academic vigor and cultural richness ensures that Hillsboro Village residents enjoy a lifestyle that is both dynamic and refined, much like those in Bellevue Commons.
Food Scene
When it comes to dining near Bellevue Commons, Nashville offers a gastronomic experience that's as rich as its musical heritage. Just a stone's throw away from the community, residents are spoilt for choice with an array of restaurants that cater to a diverse palate.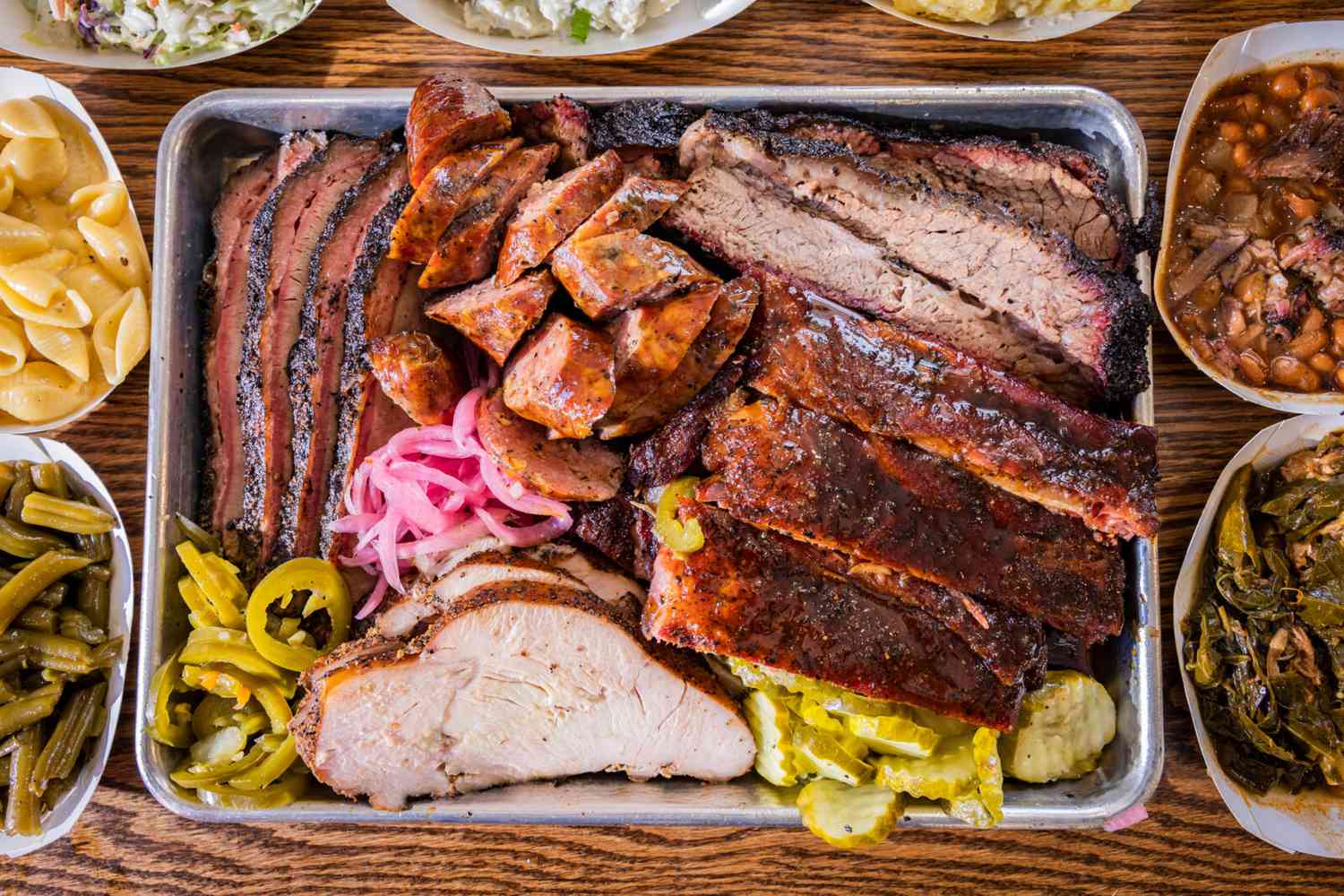 For those who adore Southern comfort food, there are places that dish out delectable servings of fried chicken, collard greens, and creamy grits. The rich flavors and hearty portions at these establishments are a testament to Nashville's deep-rooted love for traditional Southern cuisine. Sharing stories over a plate of biscuits and gravy has become a weekend ritual for many of the local families.
But Bellevue's dining scene is not just confined to Southern delights. With an increasingly cosmopolitan population, the area has seen a surge in international restaurants. Sushi bars, Italian trattorias, and even vegan cafes have found a home here, reflecting the evolving tastes of the community. You might find yourself enjoying an authentic margherita pizza one evening and savoring pad thai the next. The authenticity and quality of international dishes have made Bellevue a favorite spot for culinary explorers.
A mention of Nashville's dining cannot be complete without its famous barbecue joints, and Bellevue does not disappoint in this regard. Smoky, tender meats slathered in rich, flavorful sauces draw both locals and visitors alike. Many of these establishments have been around for generations and have mastered the art of barbecuing to perfection.
For those who prefer a lighter or more health-conscious meal, the neighborhood boasts several trendy cafes and salad bars. These places, with their fresh ingredients and innovative recipes, offer a refreshing change of pace. Whether it's a kale and quinoa salad or a cold-pressed juice, residents can find something that not only tantalizes the taste buds but also nourishes the body.
All in all, the dining options near Bellevue Commons make every meal an experience to look forward to. With each restaurant offering its unique flavor and ambiance, residents never run out of new places to explore and dishes to try.
Entertainment
Living near Bellevue Commons, Nashville, places residents in the epicenter of a dynamic entertainment and sporting scene. Nashville, often dubbed "Music City," has a rhythm that resonates well beyond its famed country music roots. A short drive from Bellevue Commons, the downtown area is pulsating with live music venues. From the iconic Grand Ole Opry, which has showcased legends and up-and-coming talents for generations, to the more intimate Bluebird Cafe where singer-songwriters share their stories and tunes, there's no shortage of musical magic in the air.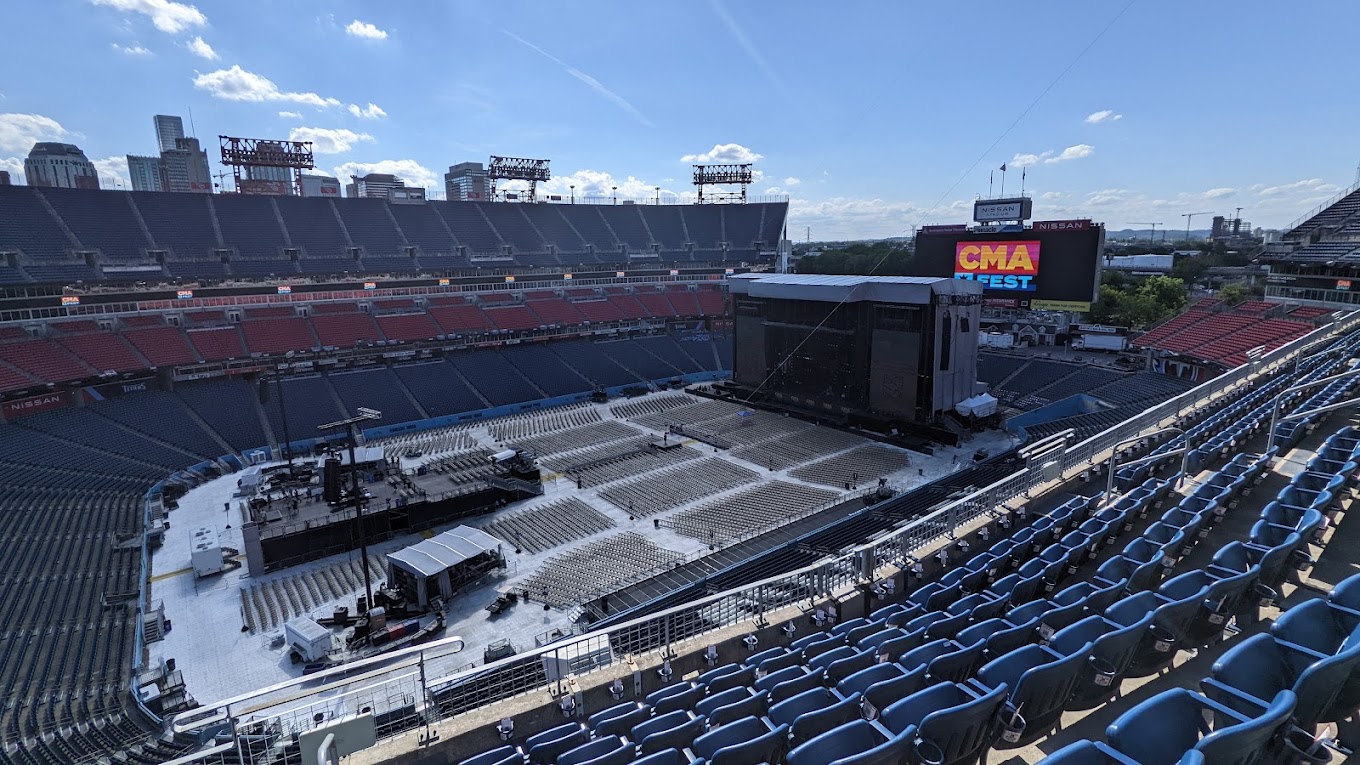 But it's not just about the music. The city's theater scene is vibrant and diverse. Playhouses and theaters offer everything from classical plays to modern performances, ensuring that theater enthusiasts have a plethora of choices. Plus, for those who are more inclined towards films, there's the annual Nashville Film Festival which draws filmmakers and cinephiles from around the world.
On the sporting front, Nashville has no dearth of action. The Nissan Stadium, home to the Tennessee Titans, regularly roars with the excitement of NFL games. Football enthusiasts in Bellevue Commons often find themselves flocking to the stadium, donning their team's colors and joining in the exhilarating atmosphere of a live game. Meanwhile, the Bridgestone Arena, just a bit further down the road, plays host to the Nashville Predators. Ice hockey fans can be found gathering here, cheering on their team and getting swept up in the fast-paced thrill of the NHL.
Beyond the major leagues, there are numerous local sporting events and leagues catering to every interest, from soccer matches at local parks to marathons that wind through the city's picturesque streets. Residents of Bellevue Commons can actively participate or simply enjoy the spectator experience.
In essence, the area around Bellevue Commons offers an entertainment and sporting tapestry that's as vibrant and diverse as the city itself. Whether one's passion lies in music, theater, or sports, there's always something happening, making every weekend an opportunity for a new adventure.
Health and Wellness
Bellevue Commons' proximity to a variety of health and wellness options in Nashville truly makes it a haven for those seeking a balanced lifestyle. For starters, the community is graced with several fitness centers and gyms, each catering to different fitness preferences. From state-of-the-art weight rooms to yoga studios emitting calming vibes, there's something for everyone, be it the intense workout warrior or the mindful yoga practitioner.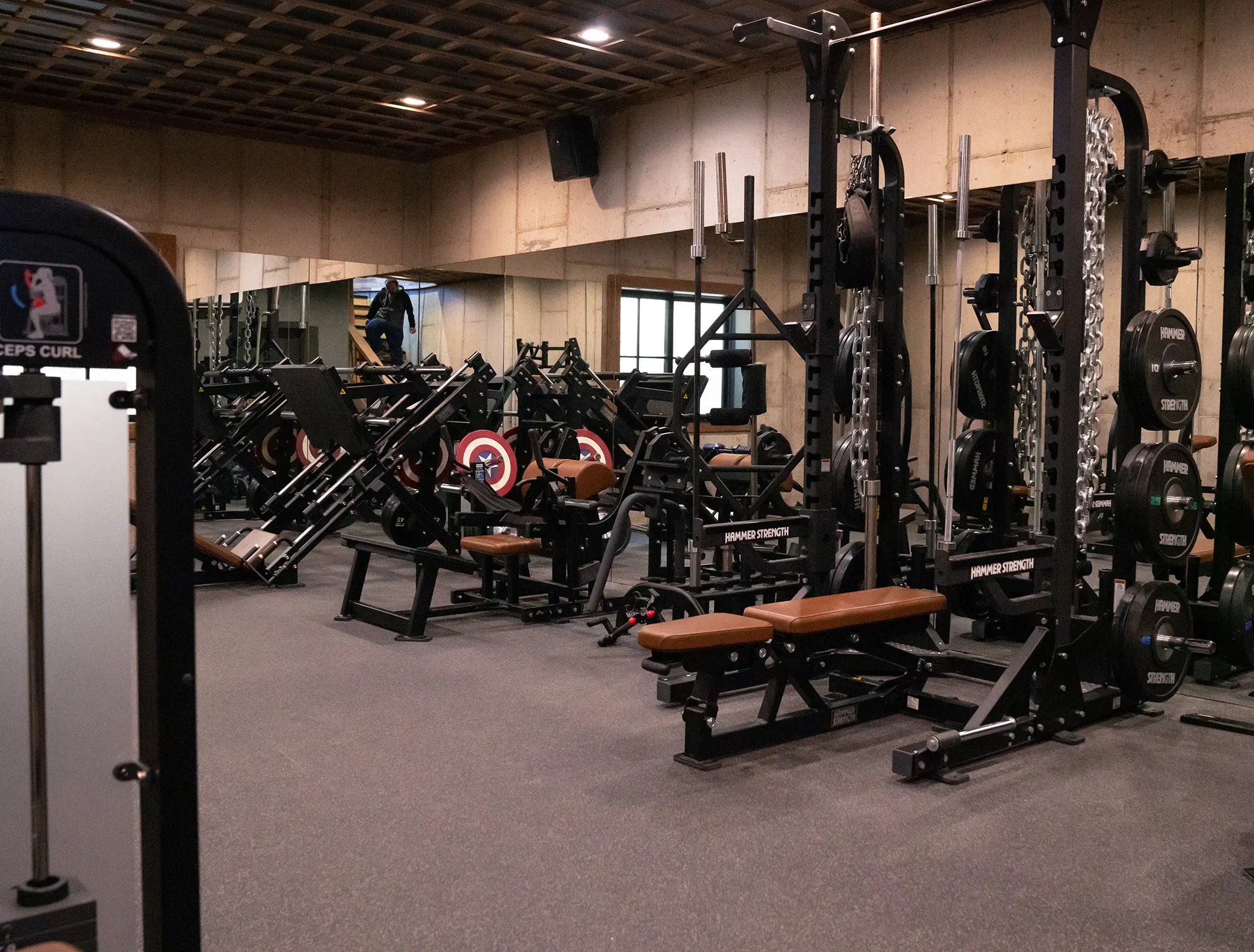 But health and wellness aren't just confined to the gym. The vicinity boasts a plethora of trails and parks, ideal for those who prefer the outdoors. Morning jogs, evening walks, or weekend hikes; the options are as varied as the scenic routes themselves. Nature lovers can bask in the serenity of the green spaces, often punctuated by the harmonious chirping of birds, making exercise feel more like a rejuvenating retreat.
For those who believe in the holistic approach to health, the area does not disappoint. Numerous wellness centers offer services ranging from massage therapy to acupuncture. These places, with their tranquil ambiance and expert practitioners, provide a sanctuary for residents looking to rejuvenate both the body and the soul. Add to that the meditation centers and wellness workshops that dot the region, and residents find themselves amidst a range of choices to realign their mind, body, and spirit.
Nutrition, an integral facet of health, is well catered to in the neighborhood. Farmers' markets are a frequent sight, offering fresh, organic produce that appeals to health-conscious residents. The joy of picking up farm-fresh fruits, vegetables, and artisanal goods, all while interacting with local farmers, adds a community feel to the shopping experience. Moreover, several cafes and eateries in the vicinity prioritize healthy, wholesome menus, ensuring that dining out doesn't mean compromising on nutritional goals.
In essence, Bellevue Commons and its surroundings in Nashville truly encapsulate the spirit of health and wellness. With a plethora of options tailored to diverse needs, residents are always just a step away from choices that foster a healthy, balanced lifestyle.
Outdoor Lifestyle
The area surrounding Bellevue Commons in Nashville is truly a testament to nature's bounty and the city's commitment to preserving green spaces. Just a short distance away, residents can immerse themselves in the tranquility and beauty of several parks and nature spots, making the outdoors an integral part of the local lifestyle.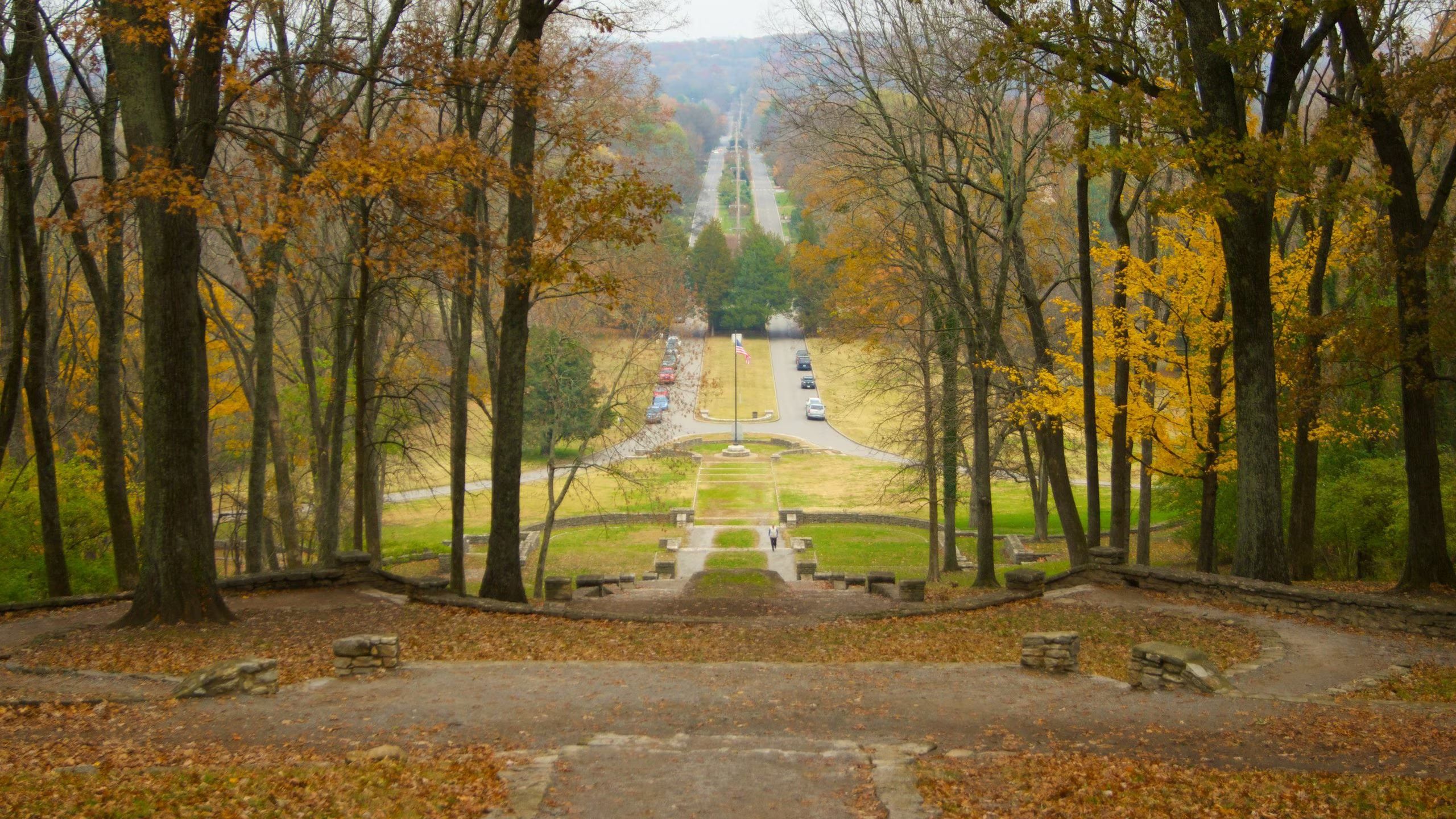 Warner Parks, for instance, is a local gem. Comprising Edwin and Percy Warner Parks, this vast expanse offers a myriad of trails, both for leisurely strolls and more intensive hikes. The parks are also home to scenic overlooks, where one can pause to take in panoramic views of Nashville's lush landscape. With the changing seasons, these parks transform, each season bringing its unique tapestry of colors and sensations, from the vibrant hues of fall to the serene snow-covered vistas of winter.
Beyond the trails, there are expansive lawns perfect for picnics, children's play areas, and even equestrian trails for horse enthusiasts. The Nature Center, located within the parks, provides an educational touch, with exhibits and programs designed to introduce visitors to the region's diverse flora and fauna.
Not far from Bellevue Commons is the Harpeth River, a serene waterway that meanders through Nashville. The river offers opportunities for kayaking, canoeing, and fishing. On a sunny day, it's common to see families and individuals alike, paddling down the river or simply relaxing by its banks, enjoying the gentle sounds of flowing water.
The community itself, with its tree-lined streets and well-maintained gardens, encourages an outdoor lifestyle. Children are often seen playing in yards, while adults engage in neighborhood walks or jogs. The integration of green spaces within residential areas underscores the importance of nature in daily life.
In essence, the proximity of Bellevue Commons to such natural havens ensures that residents have ample opportunities to engage with the outdoors. Whether it's a weekend hike, a family picnic, or a simple evening stroll, nature's embrace is always just a few steps away, making life in this part of Nashville a rejuvenating experience.
Education
Residents of Bellevue Commons in Nashville are afforded a wealth of educational options, ensuring that families in the community have ample choices tailored to their children's needs. Both public and private educational institutions in the vicinity are known for their dedication to academic excellence, nurturing environments, and a plethora of extracurricular activities.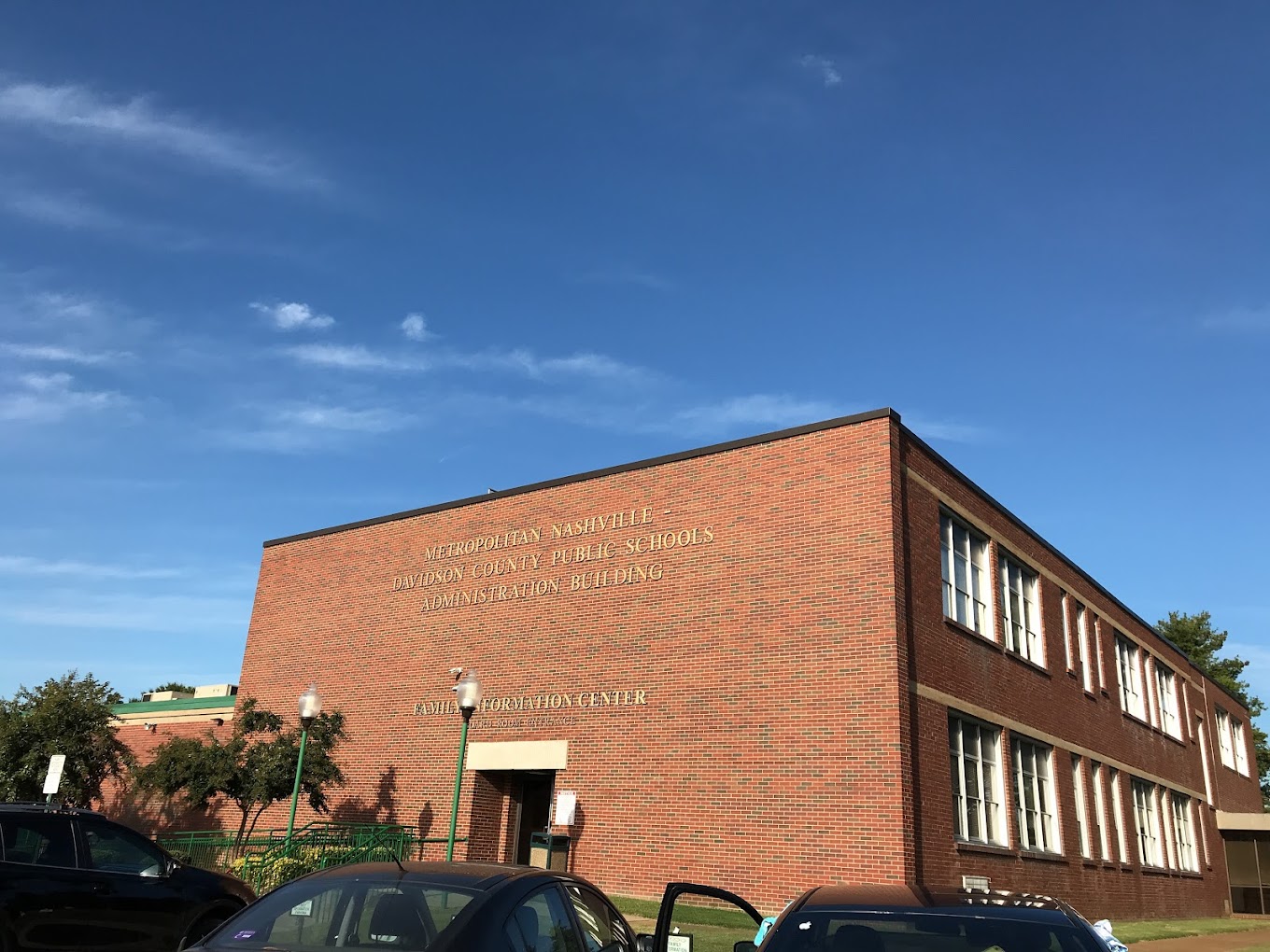 The local public schools, falling under the Metropolitan Nashville Public Schools district, offer programs from elementary to high school. These institutions are equipped with modern amenities and a faculty dedicated to fostering an environment of learning and personal growth. The schools frequently collaborate with local community partners, ensuring that students receive holistic education, combining rigorous academic curricula with real-world experiences.
For those considering private education, Bellevue Commons is in proximity to several esteemed establishments that cater to diverse learning approaches and philosophies. From institutions grounded in religious teachings to those that emphasize progressive educational methods, families have the liberty to choose an environment that aligns with their values and aspirations for their children. Many of these private schools boast smaller class sizes, allowing for personalized attention and fostering close-knit student-teacher relationships.
Additionally, the area is home to specialized institutions that cater to children with unique learning needs, ensuring that every child, regardless of their learning style, has the opportunity to thrive academically.
It's not just the formal curriculum that stands out in both public and private schools near Bellevue Commons. Extracurricular offerings, from arts and music to sports and technology clubs, ensure students have a well-rounded education. This combination of academic and extracurricular excellence positions students well for future endeavors, be it higher education or other vocational pursuits.
In short, Bellevue Commons is ideally situated for families prioritizing education. The community's proximity to a range of quality educational institutions ensures that residents have both choice and convenience when it comes to their children's academic journey.
Shopping and Retail
The vicinity of Bellevue Commons, Nashville, offers residents a delightful blend of shopping and retail experiences, ensuring that every shopping trip, whether practical or leisurely, is both enjoyable and fruitful. From boutique shops to larger retail centers, the diverse offerings cater to a wide range of shopping preferences.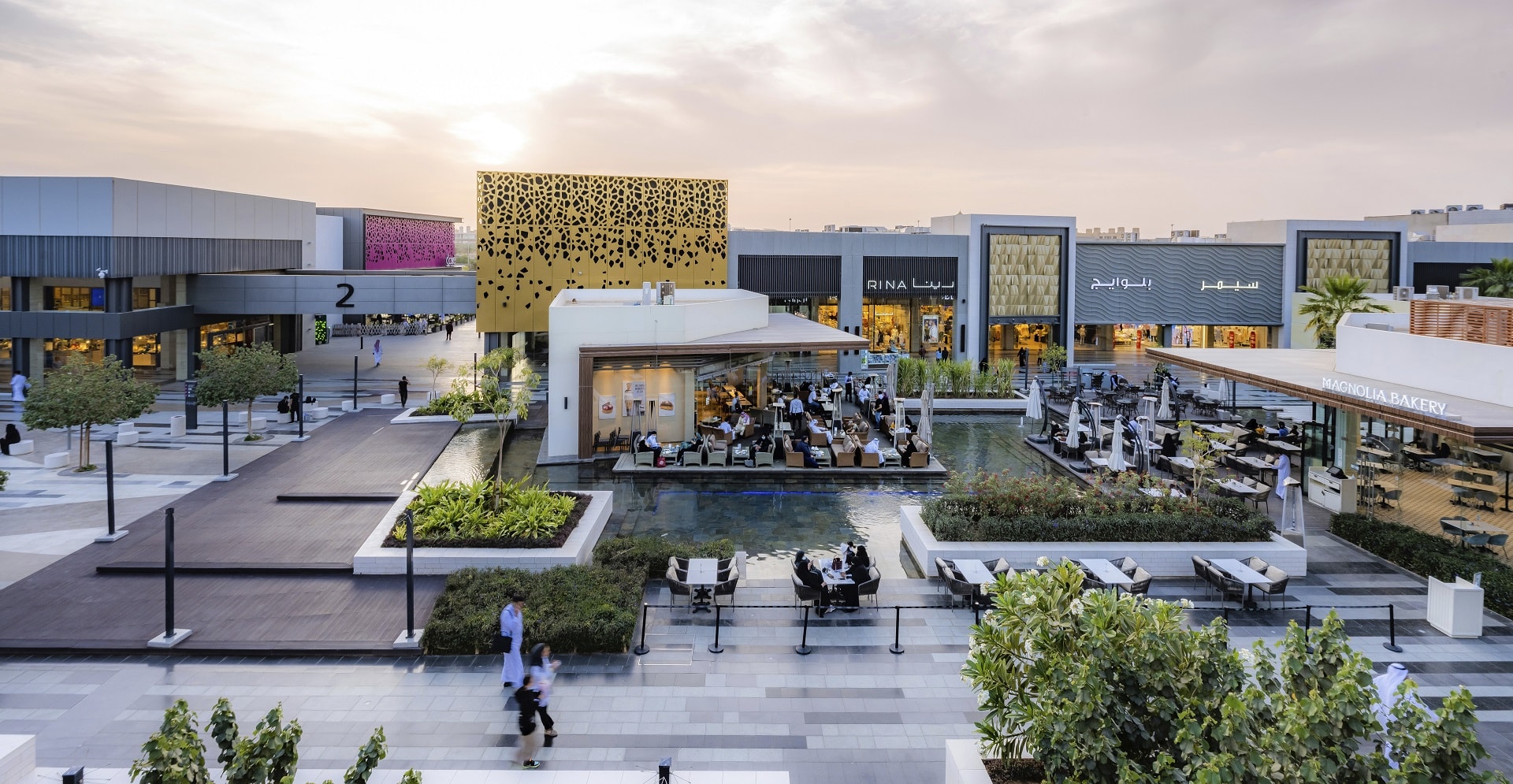 One of the notable highlights in the area is the Bellevue Valley Plaza. This shopping center, just a short drive from Bellevue Commons, offers a balanced mix of well-known retailers and local specialty shops. Whether you're in the market for the latest fashion trends, tech gadgets, or artisanal goods, the Plaza promises a varied shopping experience. And for those who like to intersperse their shopping trips with a bite to eat, the numerous eateries and cafes within the plaza offer an array of delicious options.
For residents who cherish the charm of boutique shopping, the neighboring streets of Bellevue are dotted with quaint stores, each with its unique offerings. From handcrafted jewelry and bespoke clothing to locally-made crafts and antiques, these boutiques often become favored spots for those seeking unique finds. The personal touch, often characterized by friendly store owners and bespoke collections, makes boutique shopping a delightful affair.
Furthermore, those who prefer a more expansive shopping experience will appreciate the proximity to some of Nashville's larger retail hubs. Malls and shopping centers equipped with a wide array of brands, both international and domestic, ensure that residents have access to a comprehensive shopping experience without venturing too far from home.
In essence, the shopping and retail landscape around Bellevue Commons reflects the broader spirit of Nashville: a harmonious blend of the local and the global, the intimate and the expansive. Whether it's a quick run to pick up essentials, a day-long shopping spree, or a leisurely window-shopping stroll, residents of Bellevue Commons are well-positioned to indulge their retail desires.
Business and Economy
Nashville, with its vibrant and multifaceted economy, has always been more than just the country music capital of the world. The vicinity of Bellevue Commons is no exception, benefiting from the city's diverse business ecosystem that drives the local economy.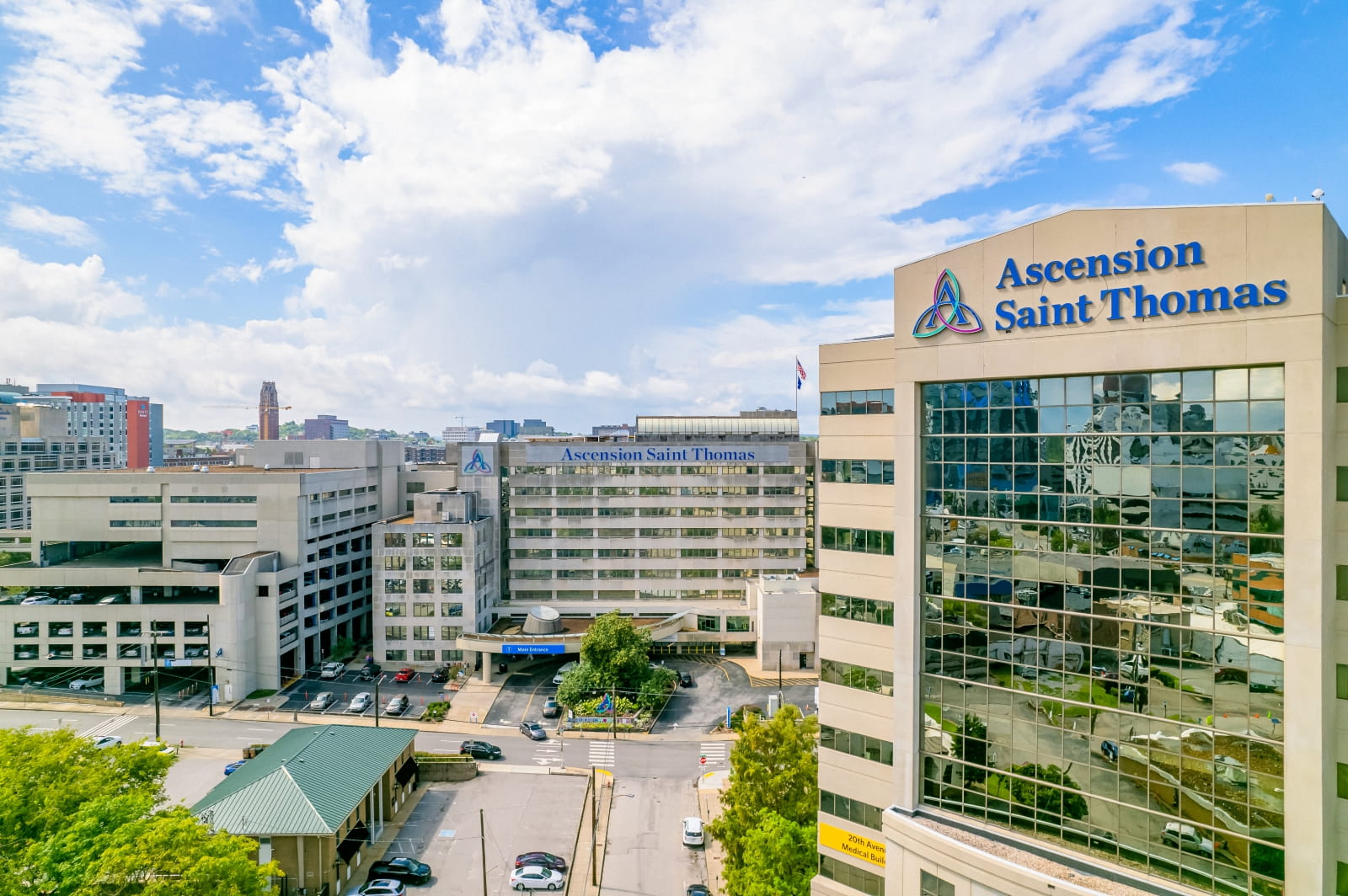 Undoubtedly, the music industry is a cornerstone of Nashville's economic fabric. The area surrounding Bellevue Commons is home to a multitude of recording studios, music agencies, and entertainment firms. These businesses not only cater to the city's thriving country music scene but also to diverse genres, reflecting Nashville's evolving musical landscape. From budding artists recording their first tracks to seasoned musicians collaborating on projects, the music business remains a vibrant economic force in the area.
However, the healthcare sector has emerged as Nashville's largest industry. World-class hospitals, research institutions, and healthcare companies are headquartered or have significant operations in the vicinity. These institutions not only offer top-notch medical services but also contribute significantly to research, innovation, and employment in the region. The ripple effect of this sector also supports a myriad of ancillary businesses, from medical equipment suppliers to healthcare consultancies.
In recent years, the tech scene in Nashville, and by extension near Bellevue Commons, has been burgeoning. Startups and established tech firms alike have found a home here, drawn by the city's favorable business climate and rich talent pool. This tech influx has paved the way for a host of ancillary businesses, from coworking spaces to tech-focused consultancy firms.
Hospitality and tourism, given Nashville's appeal as a global tourist destination, also play a pivotal role in the local economy. Boutique hotels, event spaces, and tourism-centric businesses pepper the landscape, catering to the steady stream of visitors drawn by the city's cultural and entertainment offerings.
In summary, while music might be the soul of Nashville, the economic heartbeat of the region near Bellevue Commons is a symphony of diverse industries and businesses. From healthcare and tech to music and tourism, the multifaceted business landscape ensures a robust and dynamic local economy.
Hotels and Lodging
The area around Bellevue Commons in Nashville offers a delightful array of lodging options that cater to travelers with varied preferences and budgets. It's a blend that showcases Nashville's southern charm with touches of modern sophistication.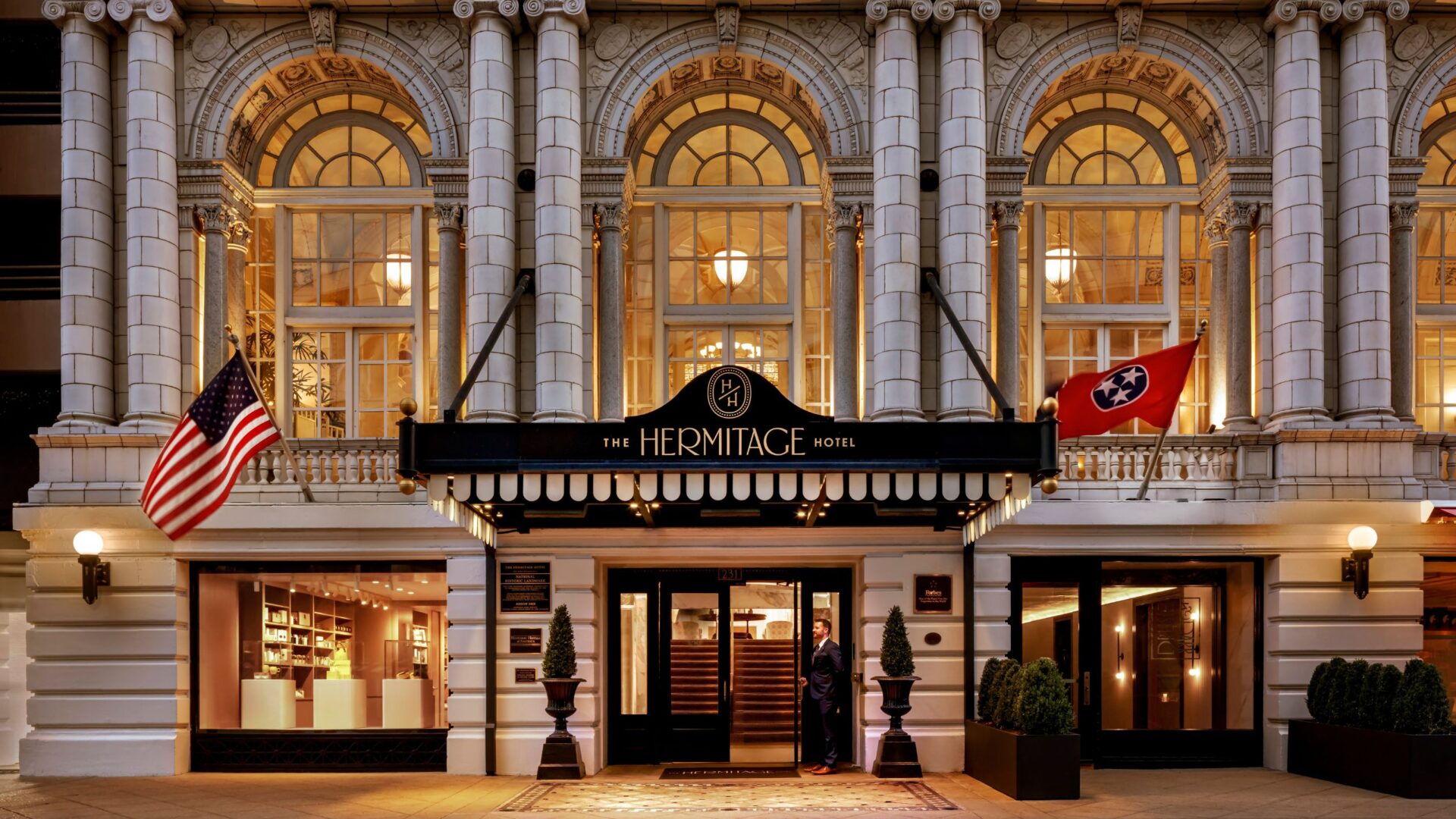 For those in search of upscale accommodations, there are boutique hotels with plush interiors, often reflecting a harmonious fusion of Nashville's rich musical heritage and contemporary design elements. These establishments frequently boast amenities such as rooftop bars with panoramic city views, fine-dining restaurants, and sometimes even in-house musical performances, making a stay there a treat for both leisure and business travelers.
However, if one is seeking a more intimate and homely experience, the bed and breakfast options near Bellevue Commons truly shine. These B&Bs, often housed in charming historic homes, offer guests a slice of authentic Nashville living. With hosts eager to share local insights and often serving hearty, homemade breakfasts, guests are immersed in a warmth that's quintessentially southern. The personalized touch, from curated room decors to locally-sourced meals, makes every stay unique.
Additionally, for travelers who prioritize convenience and functionality, there are several chain hotels in the vicinity. These establishments, known for their consistent service standards, often come equipped with business centers, fitness rooms, and pools, ensuring guests have everything they need at their fingertips.
The growing popularity of vacation rentals hasn't gone unnoticed in the area surrounding Bellevue Commons either. Platforms like Airbnb host a plethora of listings, from cozy apartments to sprawling homes, catering to both solo travelers and larger groups. These rentals offer the added benefit of a more residential feel, allowing visitors to experience Nashville more like locals than tourists.
All in all, whether it's the allure of a luxurious boutique hotel, the rustic charm of a bed and breakfast, or the comfort of a well-known chain, the lodging options near Bellevue Commons ensure every traveler finds their perfect home-away-from-home in Nashville.
Travel and Transportation
Bellevue Commons, nestled in the dynamic setting of Nashville, boasts commendable connectivity to both air travel and local public transportation, making it a hub of convenience for its residents and visitors alike.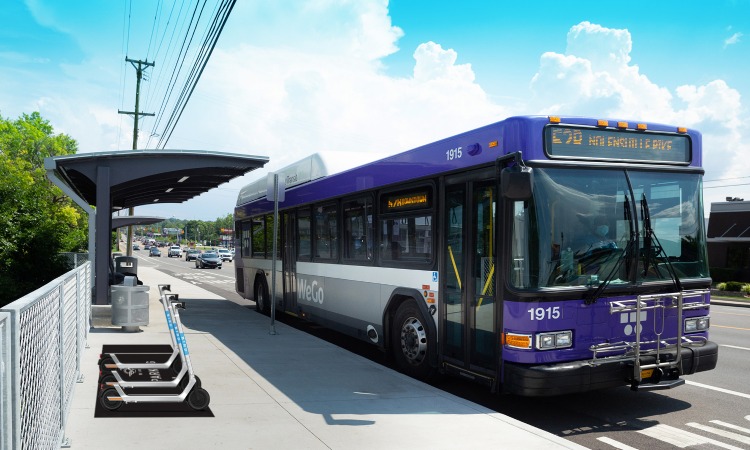 When it comes to air travel, the Nashville International Airport (BNA) is the closest major airport to Bellevue Commons. This bustling airport, only a moderate drive away, acts as a gateway to countless destinations, both domestic and international. Its proximity is a boon for frequent fliers, business travelers, or even those planning a quick weekend getaway. Beyond its functional aspects, BNA often offers travelers a taste of Nashville's rich musical culture, with live performances dotting its terminals — truly, a warm Nashville greeting or farewell.
On the ground, Bellevue Commons' residents benefit from the Metropolitan Transit Authority (MTA), which manages the city's public transportation. There are bus routes that snake their way through the Bellevue area, ensuring that most major destinations within the city are easily accessible. These buses are a lifeline for many residents, offering an eco-friendly and cost-effective means to commute, be it for work, leisure, or everyday errands.
For those who prefer rail, the Music City Star, Nashville's commuter rail service, isn't too far from Bellevue Commons either. Though primarily serving the eastern suburbs, its central terminal connects seamlessly with MTA buses, making broader commutes simpler and more efficient.
Additionally, with Nashville's commitment to becoming a more pedestrian-friendly city, there are always ongoing efforts to enhance public transportation and infrastructure, ensuring that areas like Bellevue Commons remain well-connected.
In essence, living or visiting Bellevue Commons offers the dual advantage of being in a serene neighborhood setting while still being effortlessly connected to the broader vibrancy of Nashville and beyond. Whether taking to the skies or navigating the local cityscape, residents and visitors are never too far from their next destination.