Bellefield Manor, Nashville, TN Homes for Sale
Bellefield Manor, Nashville, TN Homes for Sale
September 27, 2023
Coming Soon 2107B Courtney Ave
Nashville, TN 37218
Pending 2106 Courtney Ave
Nashville, TN 37218
Bellefield Manor Homes
Bellefield Manor, located in the heart of Nashville, TN, represents a blend of classic Southern charm and contemporary comfort. Homes within this area are often characterized by their meticulous craftsmanship and thoughtful design. These residences typically feature spacious layouts, with an abundance of natural light filtering through large windows. Hardwood floors, vaulted ceilings, and artisanal details such as custom cabinetry and intricate moldings are a common sight. Moreover, many homes in Bellefield Manor have been designed to incorporate modern amenities, ensuring that residents experience the best of both worlds: a touch of tradition and the convenience of contemporary living.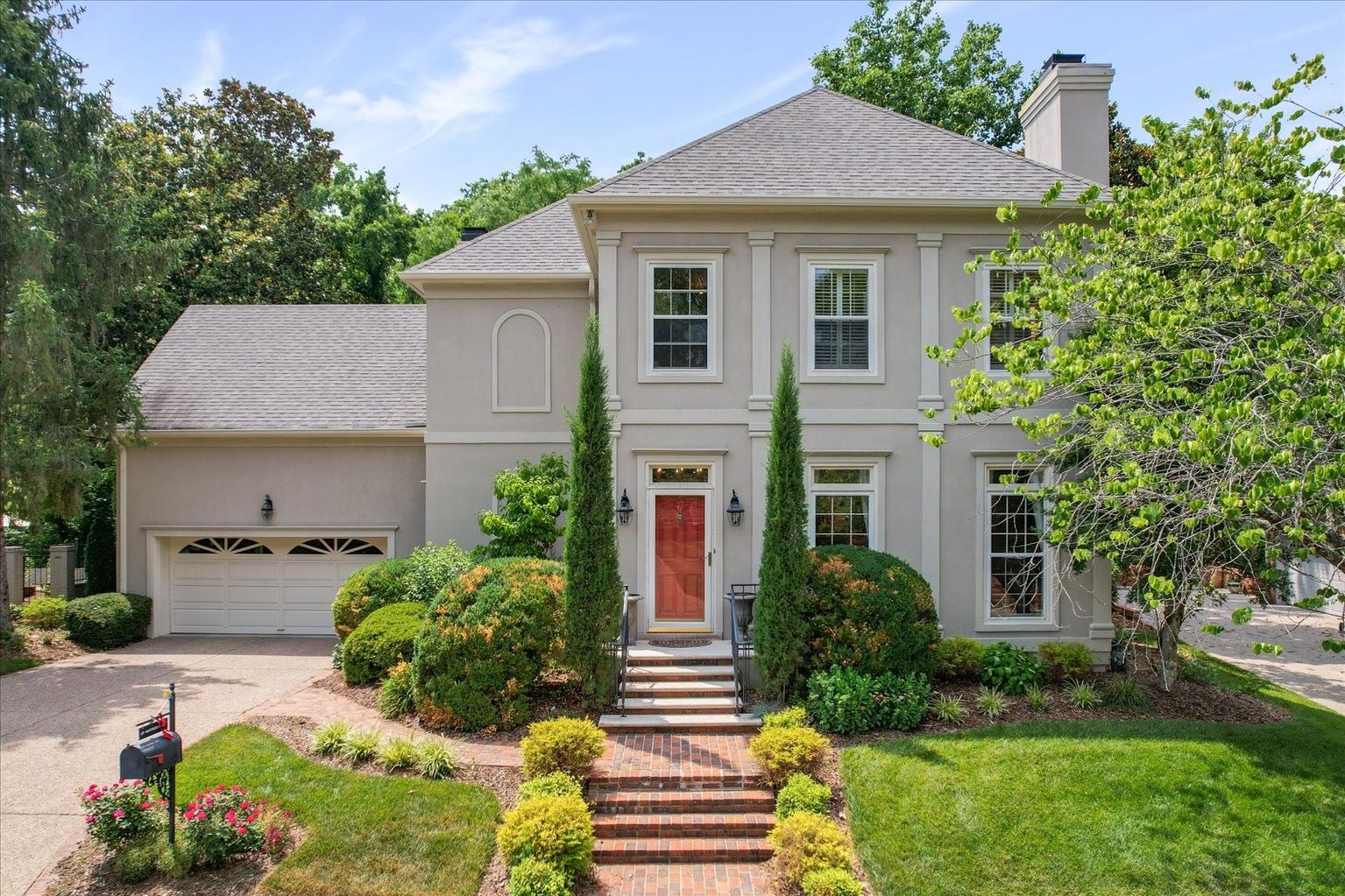 The exteriors of the homes seamlessly tie into the neighborhood's timeless appeal. Manicured lawns, blooming flower beds, and mature trees complement the houses, reflecting an emphasis on curb appeal and a commitment to maintaining a harmonious environment. The architecture often resonates with hints of colonial, Tudor, and Georgian styles, allowing each house to exude its own unique personality while still fitting into the cohesive aesthetic of Bellefield Manor.
Beyond the immediate aesthetics of the homes themselves, the Bellefield Manor community offers an atmosphere of neighborly connection. Quiet, tree-lined streets provide a serene backdrop for daily strolls or children playing outdoors. There's a palpable sense of safety and community, as residents often know their neighbors by name and engage in various community events throughout the year.
Location is, without a doubt, one of Bellefield Manor's most esteemed assets. Its proximity to Nashville means that residents can immerse themselves in the rich culture, music, and dining options of the city while still returning to their tranquil suburban haven. Yet, despite its closeness to the urban heart of Nashville, Bellefield Manor has managed to retain a distinctive sense of place, away from the hustle and bustle.
Lastly, the community amenities around Bellefield Manor further enhance its allure. From nearby parks and green spaces to boutique shopping centers, everything one might need for a comfortable and enriched living experience is just a stone's throw away. Top-rated schools, health facilities, and recreational centers also pepper the vicinity, making it an ideal location for families and individuals alike.
Similar Communities
In the lush landscape surrounding Nashville, Bellefield Manor is not alone in its blend of affluence and architectural elegance. Several other neighborhoods stand out for their similar price points, construction quality, and lifestyle offerings.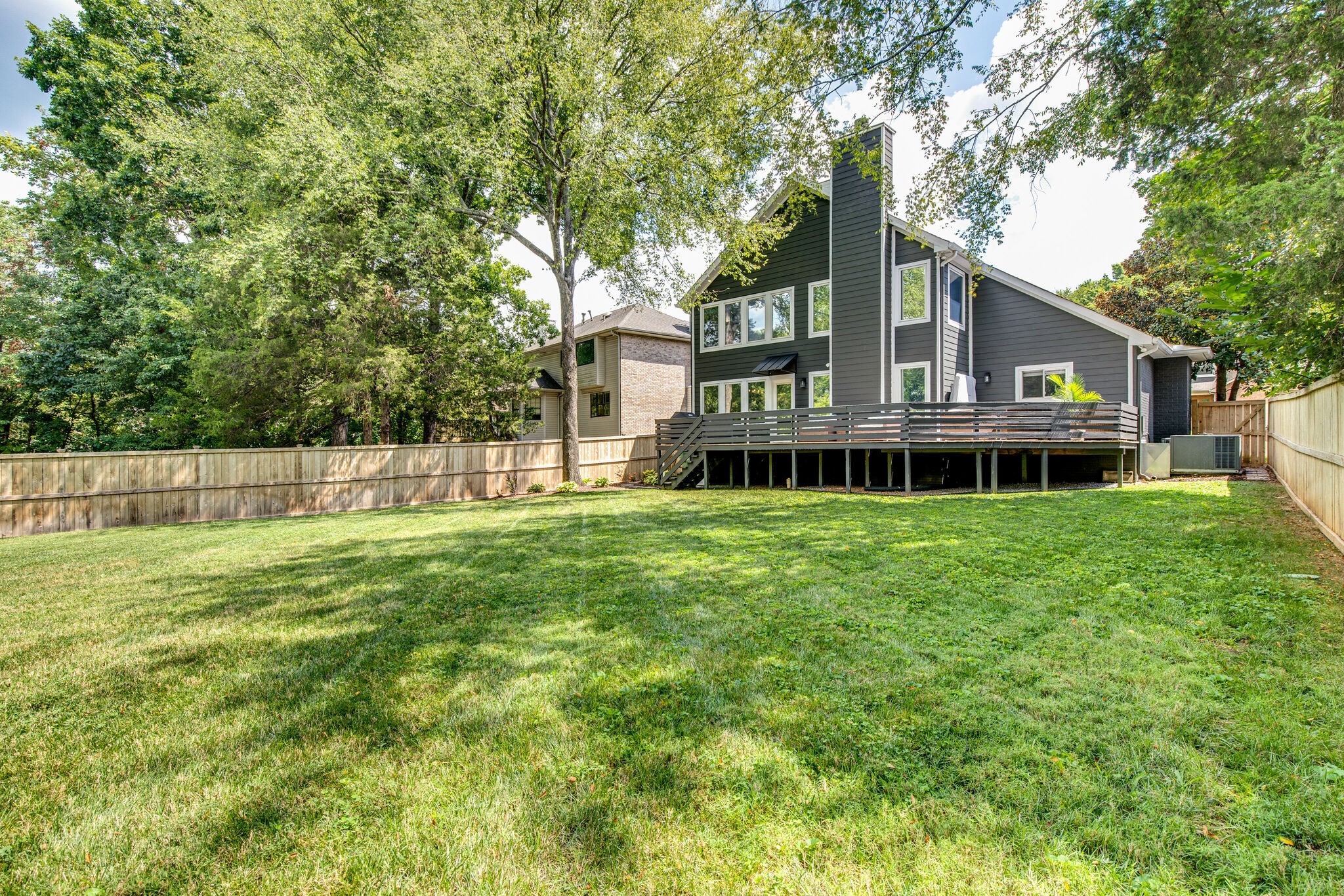 Greenwood Estates, located just a few miles from Bellefield Manor, also boasts homes that exude a mix of classic and contemporary aesthetics. Like Bellefield, the homes here are generously spaced, offering residents a sense of privacy while maintaining a communal atmosphere. The brick and stone exteriors, which often dominate the facades in Greenwood Estates, mirror the craftsmanship of a bygone era, yet their interiors are filled with modern amenities that cater to today's discerning homeowner.
Not too far off lies the tranquil enclave of Cedar Crest. This neighborhood, marked by its rolling hills and pristine views, matches Bellefield Manor in terms of its mid-to-high-end price range. The homes in Cedar Crest tend to have larger plots of land, affording homeowners the luxury of expansive gardens or even small orchards. Architecturally, there's a preference for grand facades and tall windows, which not only capture the essence of Southern grandeur but also allow for an inflow of abundant natural light. Lifestyle-wise, Cedar Crest is a haven for those who appreciate the outdoors, with several hiking trails, parks, and natural reserves in close proximity.
Then there's Rosewood Park, another gem in the vicinity of Nashville. Much like Bellefield Manor, the homes in Rosewood Park are a harmonious blend of tradition and modernity. One can find stately manors sitting alongside newer constructions, all reflecting a commitment to quality and aesthetics. Rosewood Park is also known for its active community groups, ensuring residents are regularly engaged in neighborhood events, from seasonal festivals to community outreach programs.
Another noteworthy neighborhood is Fairview Heights. Its tree-lined avenues and well-manicured lawns give it an air of sophistication akin to Bellefield Manor. Fairview Heights takes pride in its collection of homes that range from colonial to more contemporary styles, all unified by their commitment to architectural excellence. Proximity to some of Nashville's top schools and recreational facilities makes Fairview Heights an attractive option for families looking for a balanced lifestyle.
Each of these neighborhoods, while bearing their own unique charm, echoes the ethos of Bellefield Manor in terms of quality, aesthetics, and lifestyle. They stand as testaments to Nashville's commitment to offering its residents an unparalleled living experience.
Food Scene
Ah, the dining scene near Bellefield Manor in Nashville is quite the treat for culinary enthusiasts! The area is sprinkled with eateries that not only satiate your hunger but also provide a delightful experience for the senses. Whether you're in the mood for a casual brunch or a fancy dinner, you won't be disappointed with the options at hand.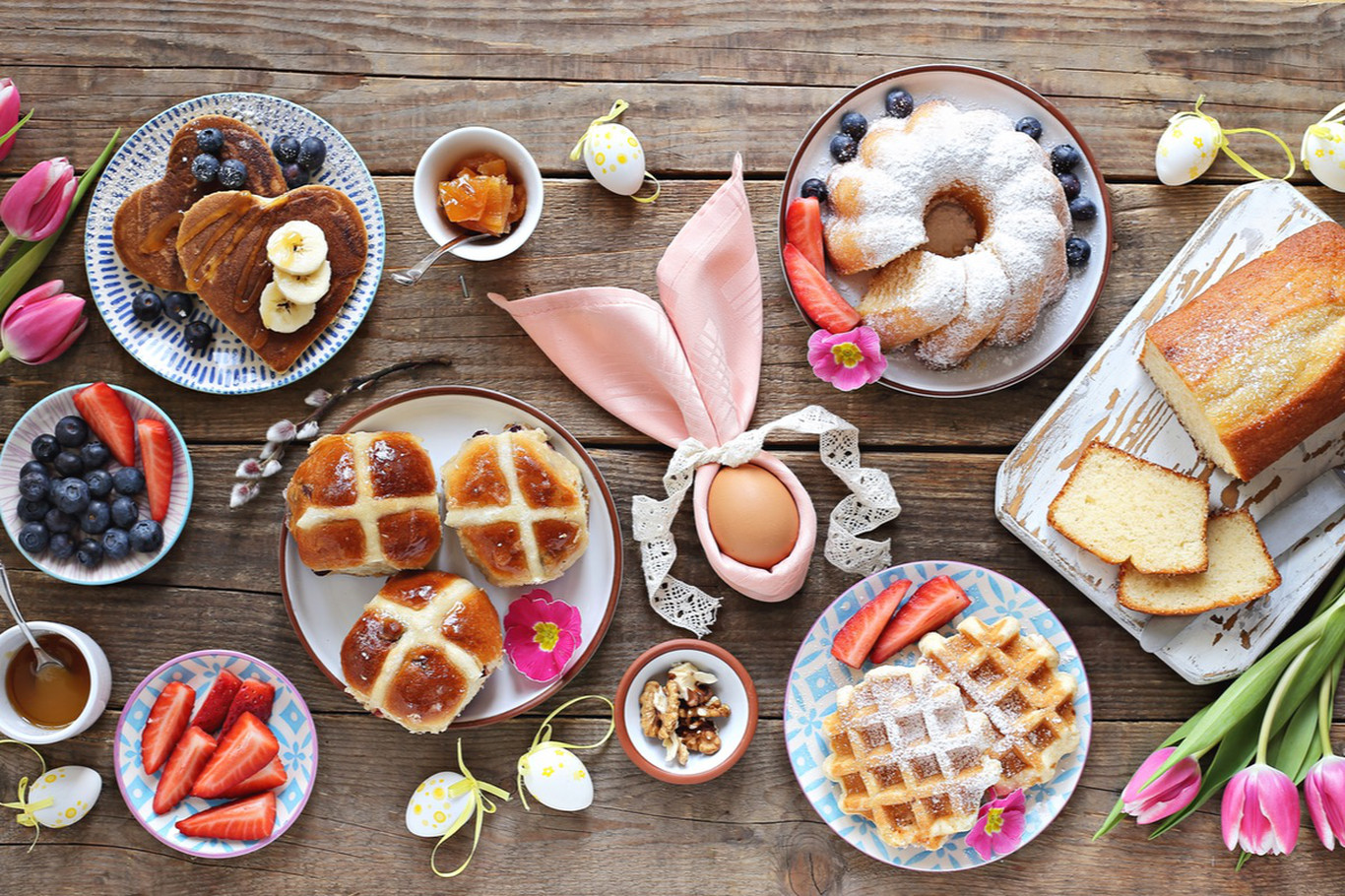 Take, for instance, The Willow Tree Cafe, a charming establishment that has made quite the name for itself with its brunch offerings. Picture this: a sunny Sunday morning, a plate of perfectly fluffy pancakes drizzled with maple syrup, and a warm cup of artisanal coffee by your side. Many locals swear by their eggs benedict, and the cozy ambiance, reminiscent of a European bistro, only adds to the overall allure.
For those nights when you want to indulge in a more upscale dining experience, Magnolia & Vine is a must-visit. Nestled just a short drive from Bellefield Manor, this restaurant showcases the best of Southern cuisine with a modern twist. Their farm-to-table approach ensures the freshness of ingredients, and it's hard to resist their wine list, which features some of the finest selections from both local vineyards and international sources.
If you're in the mood for some international flavors, Sakura Sushi Bar is the place to be. It's a favorite haunt for many Bellefield Manor residents, and for a good reason. Beyond their extensive sushi offerings, they serve some delectable ramen and tempura dishes. The minimalist decor, coupled with the gentle hum of conversation, creates an ambiance that's both relaxed and sophisticated.
And let's not forget about The Rustic Spoon, an eatery that brings the Mediterranean to Nashville. From creamy hummus to grilled lamb skewers, their menu is a celebration of flavors from Greece, Italy, and the Levant. The outdoor patio, adorned with fairy lights, makes for a perfect spot to dine on balmy summer evenings.
So, if you're around Bellefield Manor and find your stomach rumbling, rest assured there's a world of culinary delights waiting for you just around the corner. Whether you're a food connoisseur or someone who simply enjoys a good meal, the neighborhood promises a dining experience to remember.
Entertainment
Living near Bellefield Manor in Nashville, you're certainly in for a treat when it comes to entertainment and sporting events. The area is brimming with avenues to keep you engaged, whether you're a music aficionado, theater lover, or a sports enthusiast.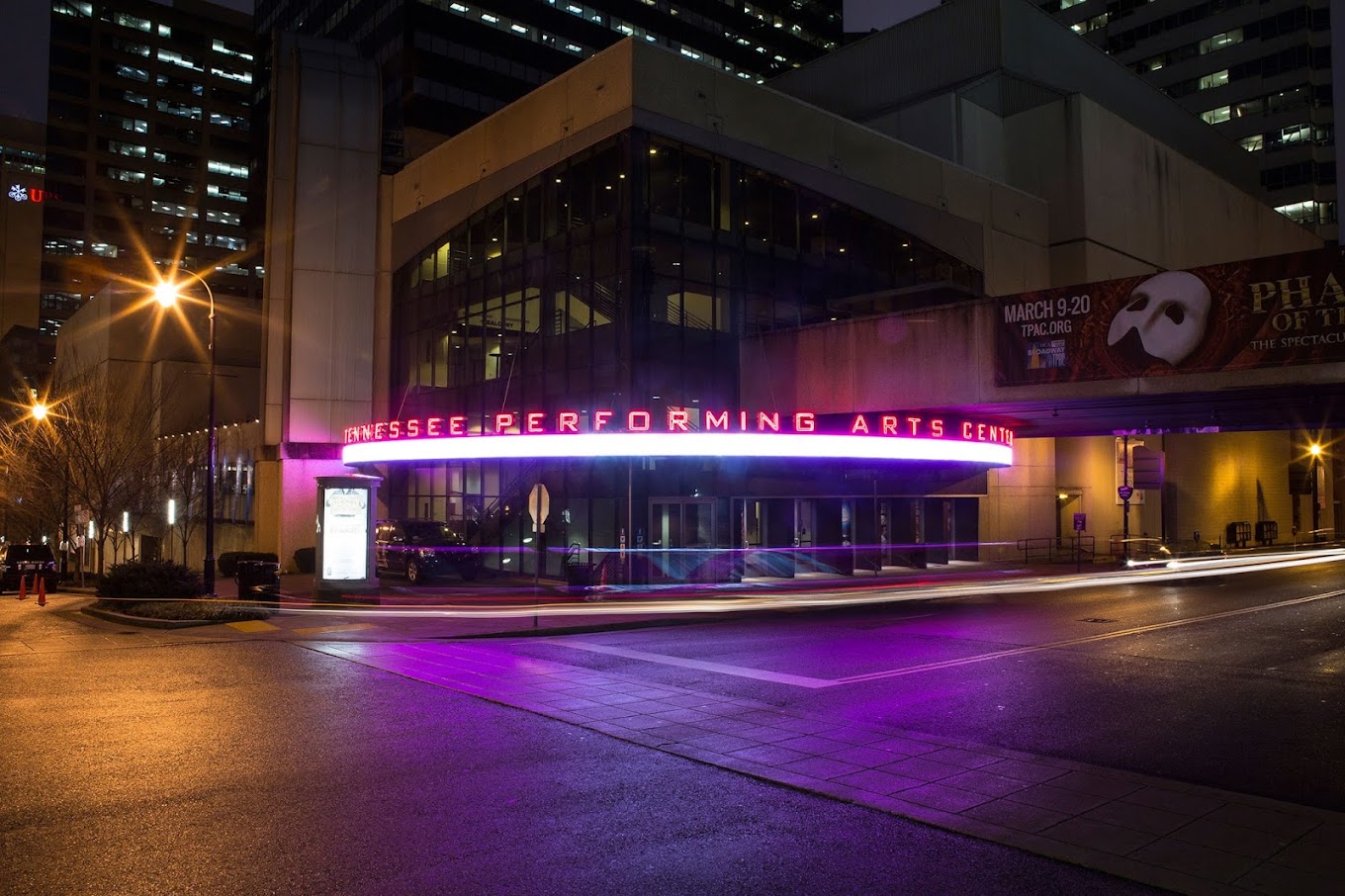 Speaking of music, you're in Music City after all! Not too far from Bellefield Manor is the iconic Ryman Auditorium, often referred to as the "Mother Church of Country Music." While it's deeply rooted in country, the venue hosts a range of genres, offering something for everyone. Just imagine catching a live performance in such a historic setting. And, if you're into more contemporary scenes, the Bridgestone Arena isn't too far off either, hosting not just chart-topping musicians but also a variety of entertainment events year-round.
Now, if theater is more your speed, the Tennessee Performing Arts Center (TPAC) is a hub for the arts. From Broadway shows making their southern stops to locally produced plays, TPAC ensures you get a dose of culture and creativity. The ambiance, the talent on stage, and the sheer energy of a live performance – it's a delightful experience every time.
For sports enthusiasts, Bellefield Manor's proximity to the heart of Nashville offers an advantage. Nissan Stadium, the home of the Tennessee Titans, ensures you're never too far from the excitement of an NFL game. The roar of the crowd, the anticipation of a touchdown, and the camaraderie among fans is electrifying. And let's not forget about the Nashville Predators, the city's beloved NHL team. Their games at Bridgestone Arena are an experience in themselves, full of energy, passion, and, of course, hockey action.
But it's not all just about professional sports. The local community often hosts smaller sporting events, from charity runs to local baseball games, ensuring there's something for everyone, irrespective of how invested you are in the world of sports.
All in all, the vicinity of Bellefield Manor to Nashville's entertainment and sporting epicenters means there's rarely a dull moment. Whether you're soaking in the cultural vibes, cheering for your favorite team, or just enjoying a live performance, there's always something happening around the corner.
Health and Wellness
When it comes to health and wellness, residents around Bellefield Manor in Nashville find themselves spoilt for choice. The area beautifully intertwines the urban conveniences of a major city with the natural serenity of Tennessee's landscape, ensuring numerous avenues for a balanced lifestyle.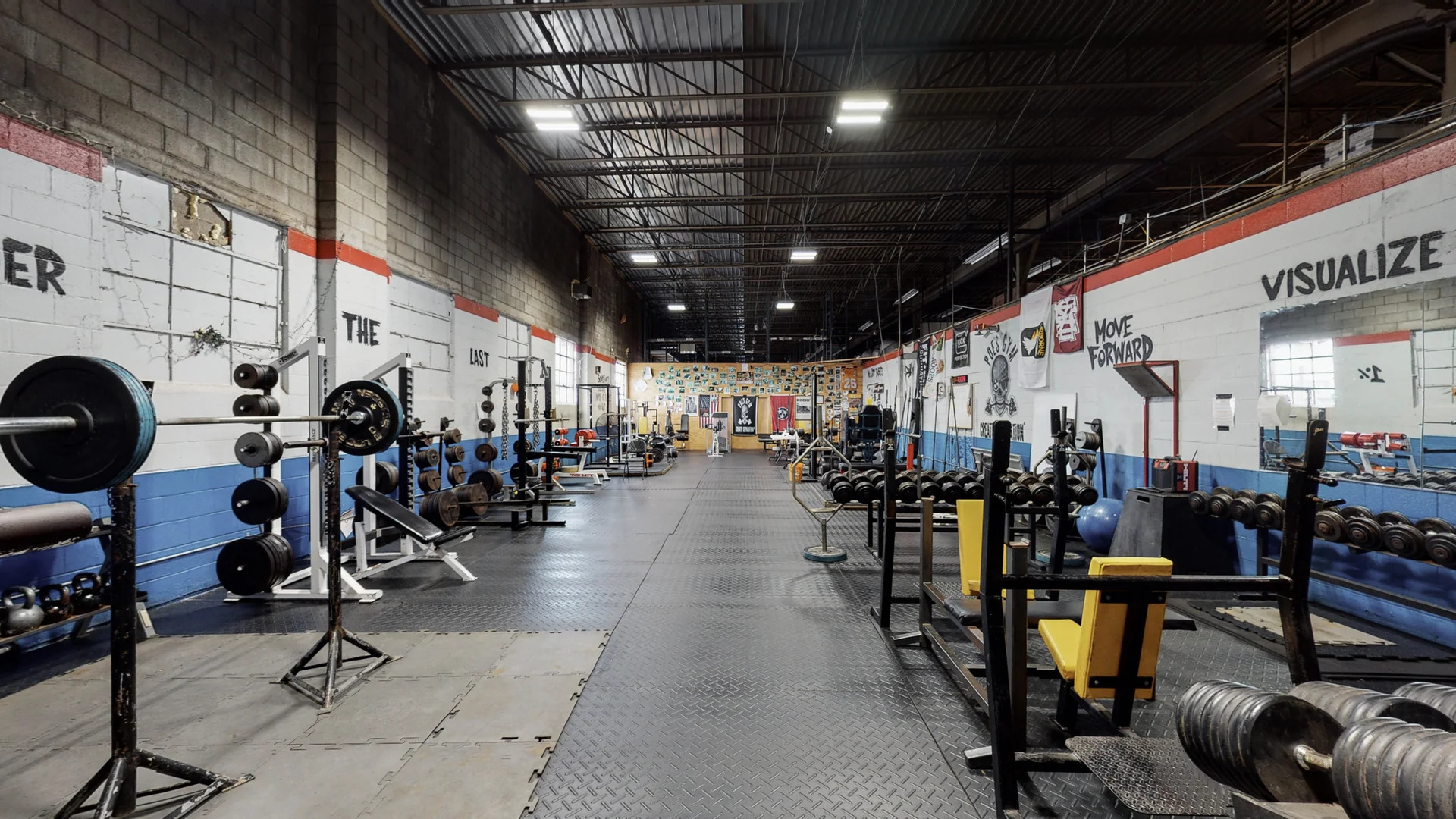 First and foremost, there's Green Haven Park, a verdant oasis not too far from Bellefield Manor. Many locals head over for morning jogs or yoga sessions amidst nature. The park's expansive lawns and meandering trails make it perfect for those who prefer an outdoor workout. Plus, with the serene backdrop of trees and chirping birds, it's almost therapeutic. It's not just a place for exercise; it's where you can rejuvenate your mind, body, and soul.
For those who prefer a more structured workout regimen, the BelleFit Gym is quite popular. This state-of-the-art fitness center boasts modern equipment, a range of fitness classes, and trained professionals who guide members through personalized workouts. Whether you're a seasoned fitness buff or someone just starting on their wellness journey, BelleFit offers an inclusive and motivating environment.
Now, if holistic wellness is on your mind, The Harmony Wellness Spa is the spot. Located conveniently close to Bellefield Manor, this sanctuary offers a range of therapeutic massages, aromatherapy sessions, and even meditation classes. After a week of bustling activities, a session here is sure to balance those energies.
Nutrition, of course, plays a crucial role in a balanced lifestyle. Thankfully, the Organic Greens Market caters to this need brilliantly. Offering a range of organic produce, whole grains, and health supplements, it's become a favorite for those conscious about their diet. And if you're in the mood for a quick healthy bite, their in-house café serves some delightful smoothies and salads.
Lastly, for any medical needs, the Bellefield Health Center stands as a beacon of trust. With its team of reputed doctors, state-of-the-art facilities, and a focus on preventive care, it ensures the community's health needs are always taken care of.
Together, all these facilities and spots create a mosaic of health and wellness options around Bellefield Manor. Whether you're looking to flex those muscles, find inner peace, or just ensure you're eating right, everything you need is just around the corner.
Outdoor Lifestyle
Bellefield Manor's proximity to some of Nashville's most cherished green spaces and outdoor destinations is indeed a boon for nature lovers. The area seamlessly blends urban living with opportunities to immerse oneself in nature's embrace, making it a haven for those who thrive outdoors.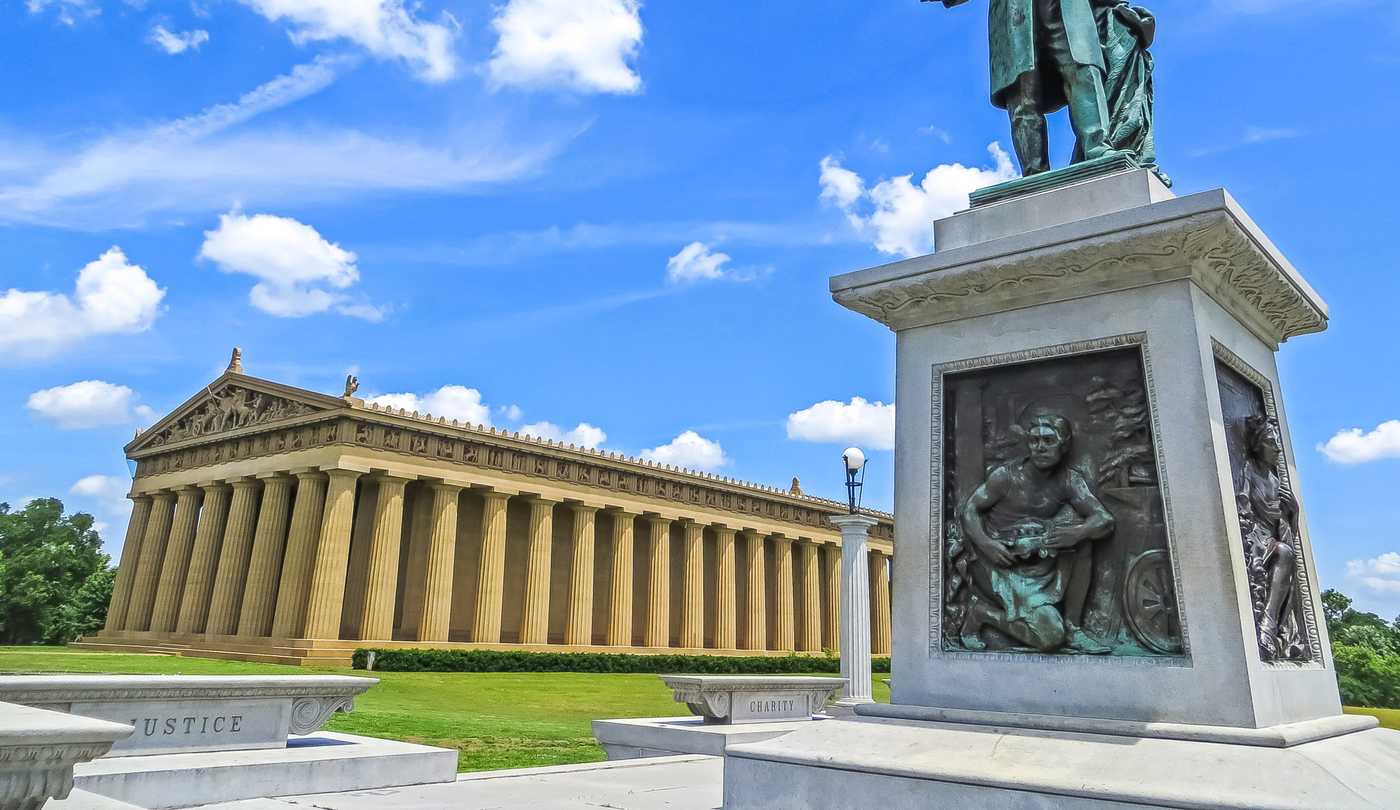 Starting with Centennial Park, it's more than just a stretch of green. It's a slice of history and culture, with the stunning replica of the Parthenon taking center stage. But beyond its iconic architecture, the park offers sprawling lawns, shimmering ponds, and beautifully curated flower beds. Locals often find themselves picnicking under the shade of its mature trees or perhaps enjoying an outdoor concert on a balmy evening.
Just a stone's throw away is the picturesque Warner Parks, which comprises Edwin and Percy Warner Parks. This vast expanse is a playground for outdoor enthusiasts. Miles of hiking and biking trails weave through dense forests, open meadows, and hilltops, offering breathtaking views of the city. And if you're an early riser, catching the sunrise from one of its overlooks is nothing short of magical.
For those who find solace by the water, the Cumberland River Greenway is the place to be. This scenic pathway runs along the river, offering a peaceful route for joggers, cyclists, and those simply looking for a serene walk. The gentle sound of flowing water, coupled with views of the city's skyline, creates a contrasting but harmonious setting.
If you're up for a bit of adventure, Radnor Lake State Park is a gem in the vicinity of Bellefield Manor. This protected area is a sanctuary for wildlife and offers pristine trails that range from leisurely walks to more challenging hikes. The calm waters of Radnor Lake, reflecting the surrounding woodlands, provide a picturesque backdrop for bird-watching or even just a quiet moment of reflection.
Beyond these larger parks, the Bellefield Manor area also benefits from numerous community green spaces and playgrounds. These smaller, but equally cherished, spots ensure that a touch of nature is never too far, whether it's for a quick evening stroll or a playdate with the little ones.
In essence, the area surrounding Bellefield Manor serves as a testament to Nashville's commitment to preserving its natural beauty. For residents, it's an open invitation to step out, breathe in the fresh air, and relish the myriad outdoor experiences that await.
Education
Bellefield Manor's location in Nashville offers families a diverse array of educational choices, ensuring that students from all backgrounds and learning styles can find an environment that best suits their needs.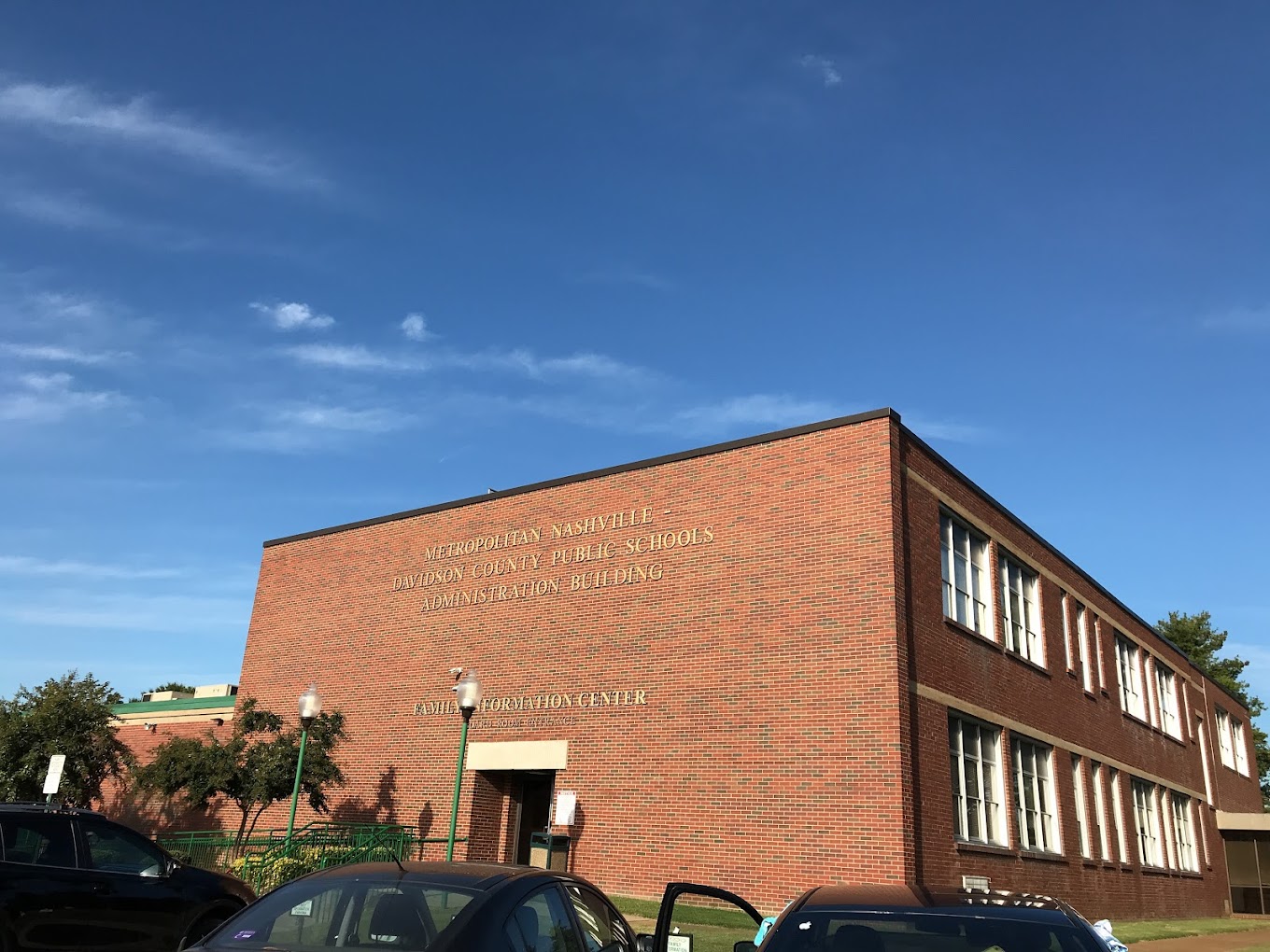 Public education around Bellefield Manor is overseen by Metro Nashville Public Schools, a district known for its dedication to fostering a dynamic learning environment. Among its roster, the nearby Wharton Elementary School stands out for its strong community engagement and a curriculum that emphasizes holistic development. For older students, Nashville High offers a robust range of academic and extracurricular programs. The school's reputation for its arts and music programs is particularly notable, mirroring the city's rich cultural backdrop.
For families considering private education, there are several esteemed institutions in close proximity to Bellefield Manor. The Prestige Academy is one such institution that has garnered acclaim for its rigorous academic curriculum and small class sizes, ensuring personalized attention. Their focus on developing leadership skills and fostering global awareness prepares students for the challenges of the modern world. Additionally, St. Catherine's School offers an education deeply rooted in values and tradition. Their emphasis on community service, coupled with strong academic programs, has made them a cherished institution in the community.
Alternative educational models are also available. Montessori House, located not too far from Bellefield Manor, follows the Montessori method, providing children with a learning environment that's both self-directed and collaborative. Parents often laud the school's approach for nurturing curiosity and independence in young learners.
Furthermore, for families with special educational needs, there are institutions like the Blossom Center that offer tailored programs to ensure every child gets the support and resources they deserve.
In essence, the vicinity of Bellefield Manor is a hub of educational opportunities. The blend of public, private, and alternative education options ensures that every child can find a learning environment where they can thrive and prepare for a bright future.
Shopping and Retail
Ah, the shopping scene near Bellefield Manor in Nashville! For those who consider retail therapy a weekend staple or even just an occasional indulgence, the area is teeming with options that cater to a plethora of tastes and budgets.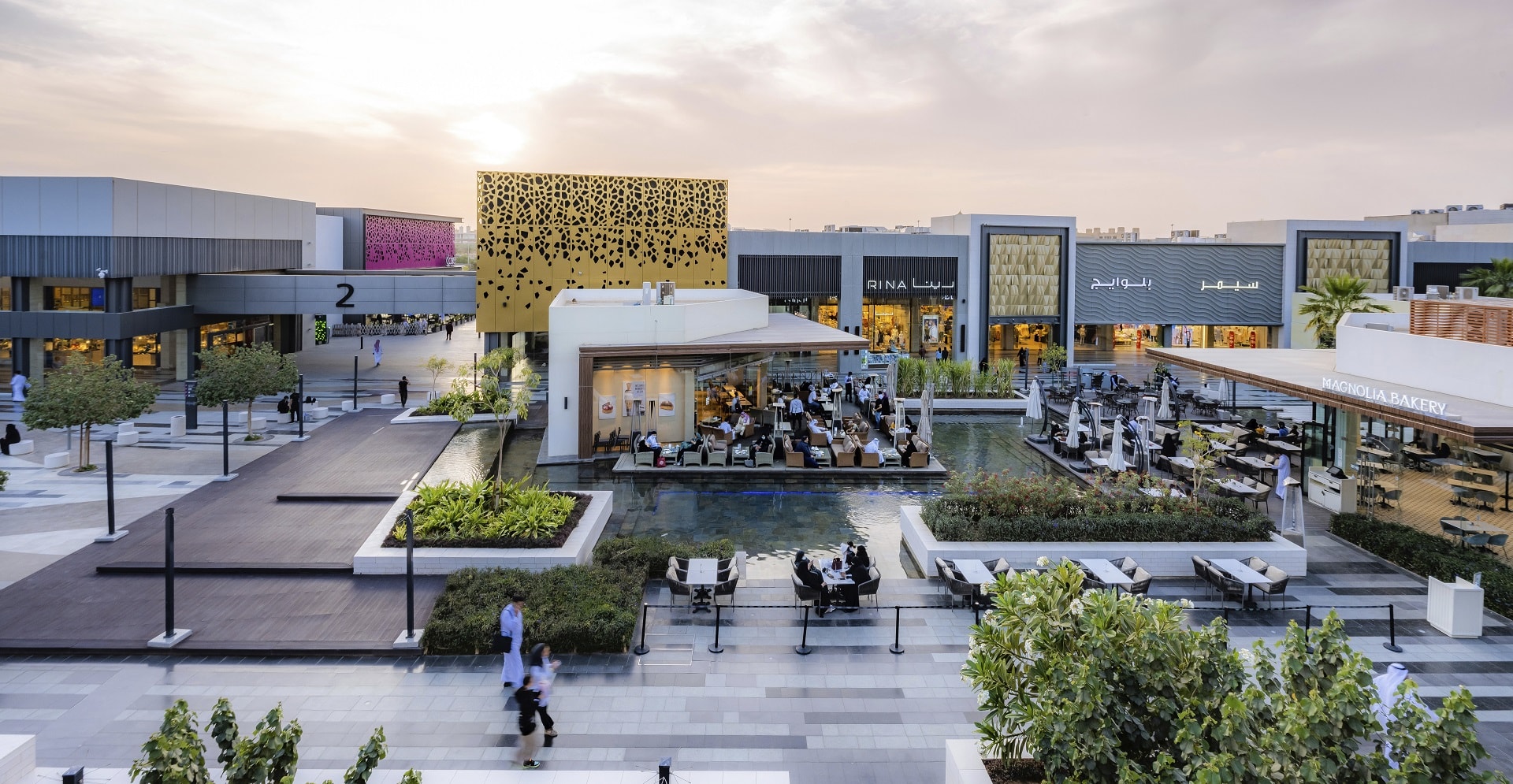 For starters, let's talk about The Nashville Promenade. It's not just a shopping destination; it's an experience. With its blend of high-end boutiques, popular retail chains, and charming local stores, there's something for everyone. Whether you're hunting for the latest designer wear or a unique handcrafted piece to decorate your home, you're likely to find it here. And if all that shopping works up an appetite, the Promenade also boasts an array of cafes and eateries, making it a perfect spot to refuel and maybe even indulge in some people-watching.
Venturing a little further, the Music City Mall offers a more traditional mall experience but with its own Nashville twist. Live music events on weekends, a selection of local artisans showcasing their goods, and of course, stores that offer everything from trendy fashion to tech gadgets. It's a one-stop-shop for many of Bellefield Manor's residents.
However, if you're someone who leans towards boutique shopping and enjoys the thrill of discovering unique pieces, the Arts District is where you'd want to head. Lined with quaint shops, galleries, and artisanal outlets, it's a treasure trove of unique finds. From vintage vinyl records to hand-stitched leather goods, it's a shopper's paradise for those who value individuality and craftsmanship.
For daily essentials and quick errands, there are also several conveniently located department stores and supermarkets around Bellefield Manor. Whether you're doing a weekly grocery run or picking up some household items, everything's within a short drive or even a brisk walk.
In essence, living near Bellefield Manor ensures that your shopping needs, whims, and fancies are well catered to. From luxury splurges to everyday essentials, the neighborhood and its surrounding areas offer a retail landscape as diverse and vibrant as Nashville itself.
Business and Economy
Bellefield Manor's location in Nashville places it at the heart of a bustling economic landscape. The businesses and industries that thrive here aren't just key to the city's growth, but they also reflect the character and diversity of Nashville itself.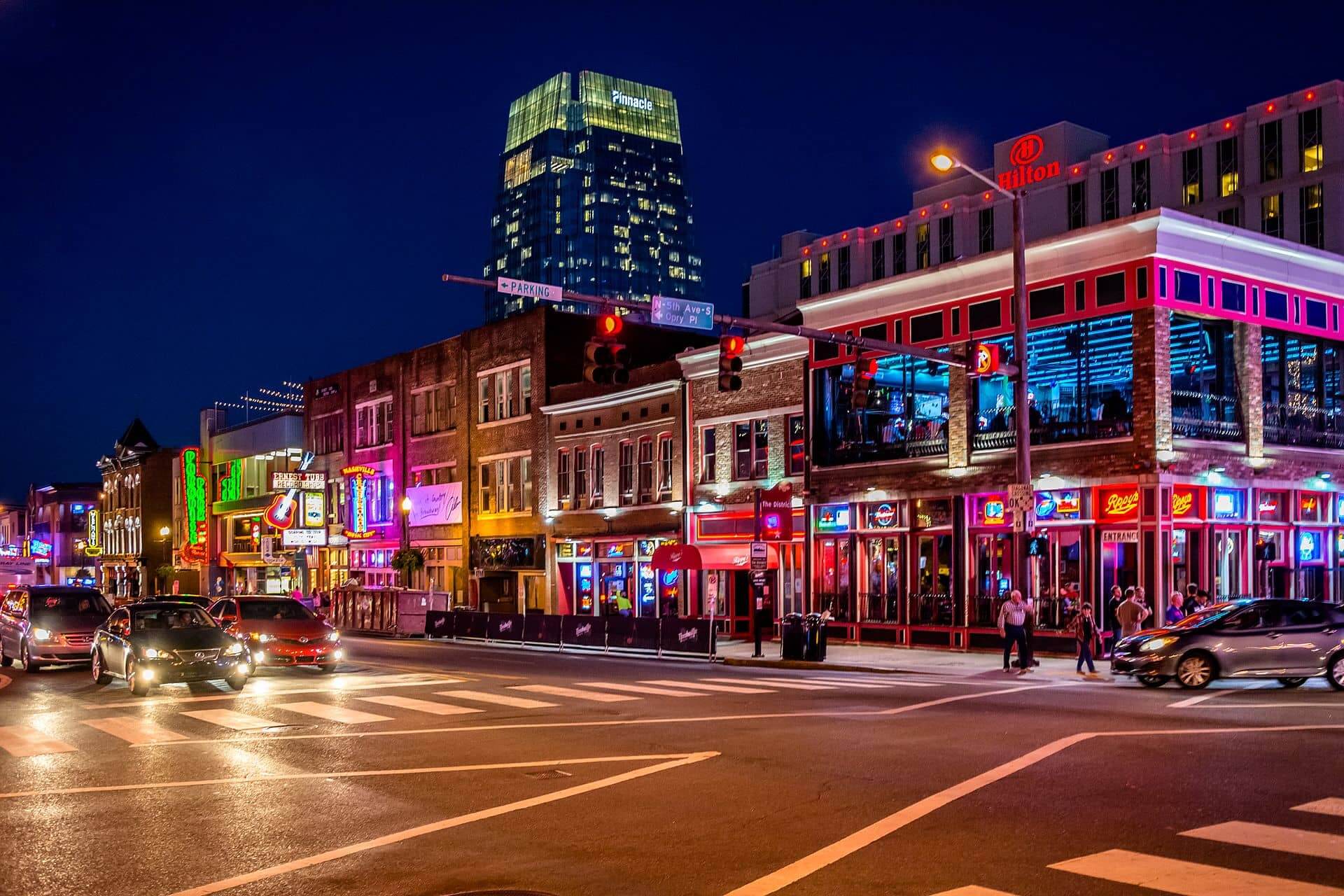 Undoubtedly, when one thinks of Nashville, the music industry strikes a chord. Known as Music City, Nashville is home to some of the biggest record labels, recording studios, and music-related businesses. Beyond the glitz and glamour of country music, the industry also supports a plethora of other jobs, from sound engineering to event management. The ripple effect of this industry touches even smaller local businesses like cafes and bars that host live music, making it a linchpin of the local economy.
Healthcare is another major player in the city's economic tapestry. Renowned institutions like the Vanderbilt University Medical Center not only provide top-tier healthcare services but also play a significant role in research and innovation. These medical facilities and research institutions contribute significantly to employment in the area and drive forward Nashville's reputation as a hub for medical excellence.
In recent years, Nashville has also emerged as a hotspot for tech startups and entrepreneurs. Co-working spaces, tech incubators, and innovation hubs have sprung up in and around the Bellefield Manor area, attracting a young and dynamic workforce. These businesses, though smaller in scale compared to giants of the music and healthcare sectors, bring vibrancy and innovation to the local economy.
Lastly, the hospitality and tourism sector, buoyed by Nashville's rich cultural and musical legacy, is pivotal. From boutique hotels to historic inns, and from culinary tours to music trail expeditions, this industry adds a distinct flavor to Nashville's economic mix.
Together, these industries paint a vivid picture of a diverse and thriving economy around Bellefield Manor. They represent a confluence of tradition and modernity, making Nashville not just a great place to live but also a city poised for future growth.
Hotels and Lodging
The area surrounding Bellefield Manor in Nashville boasts an array of accommodations that mirror the city's eclectic charm and southern hospitality. From lavish hotels to cozy bed and breakfast spots, visitors have a myriad of options to choose from, ensuring they find just the right place to rest their heads.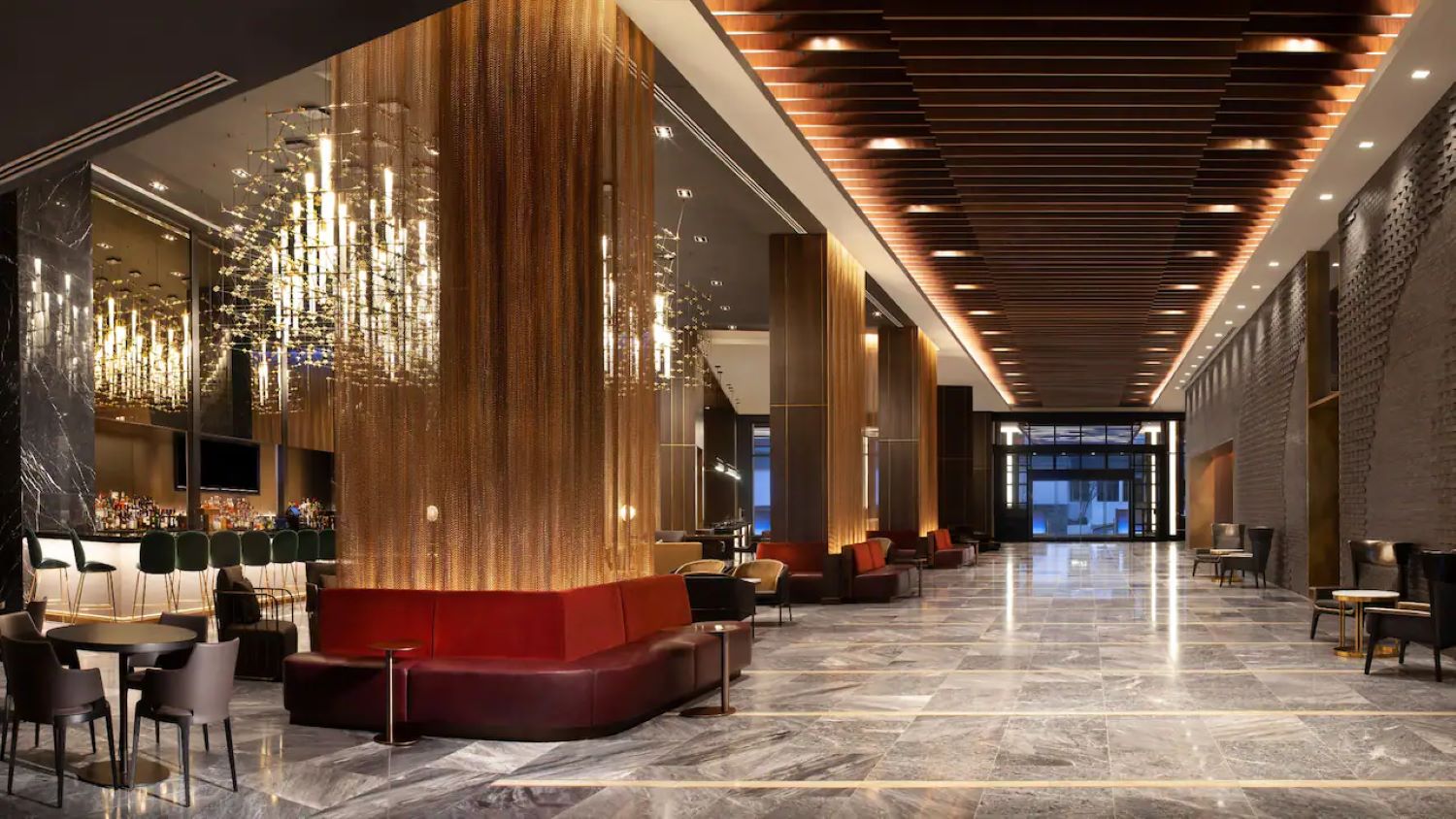 One of the most iconic stays around is The Grand Nashville Hotel. With its rich history and timeless elegance, it's a favorite among travelers seeking luxury and old-world charm. The hotel is known for its impeccable service, sumptuous rooms, and a rooftop lounge that offers panoramic views of the Nashville skyline. The live jazz sessions on weekend evenings only add to its allure.
For those seeking a more intimate setting, the Magnolia Inn Bed & Breakfast is hard to overlook. Housed in a beautifully restored Victorian mansion, this B&B offers guests a delightful blend of comfort and character. The rooms, each uniquely decorated, evoke a bygone era, and the homemade breakfasts are the stuff of legends. Its location, close to Bellefield Manor, also ensures guests have easy access to some of Nashville's prime attractions.
Travelers on the lookout for modern amenities with a touch of Nashville's artistic flair would find the ArtHouse Boutique Hotel a perfect match. As the name suggests, this hotel doubles up as an art gallery, showcasing works from local artists. Every corner, every room has an artistic touch, making it a unique blend of hospitality and creativity.
For visitors who prefer the homely comfort of vacation rentals, the Bellefield neighborhood and its surroundings offer several charming houses and apartments. These rentals often come with fully equipped kitchens, spacious living areas, and that distinct homely warmth, making them ideal for families or longer stays.
In essence, the accommodations near Bellefield Manor are as varied and vibrant as Nashville itself. Whether you're a business traveler, a family on vacation, or a couple on a romantic getaway, the area guarantees you'll find just the right spot to tuck in for the night.
Travel and Transportation
Nashville's connectivity is one of its strengths, and the Bellefield Manor area certainly benefits from this advantage. For residents and visitors alike, navigating the city and accessing broader regions from Bellefield Manor is delightfully straightforward.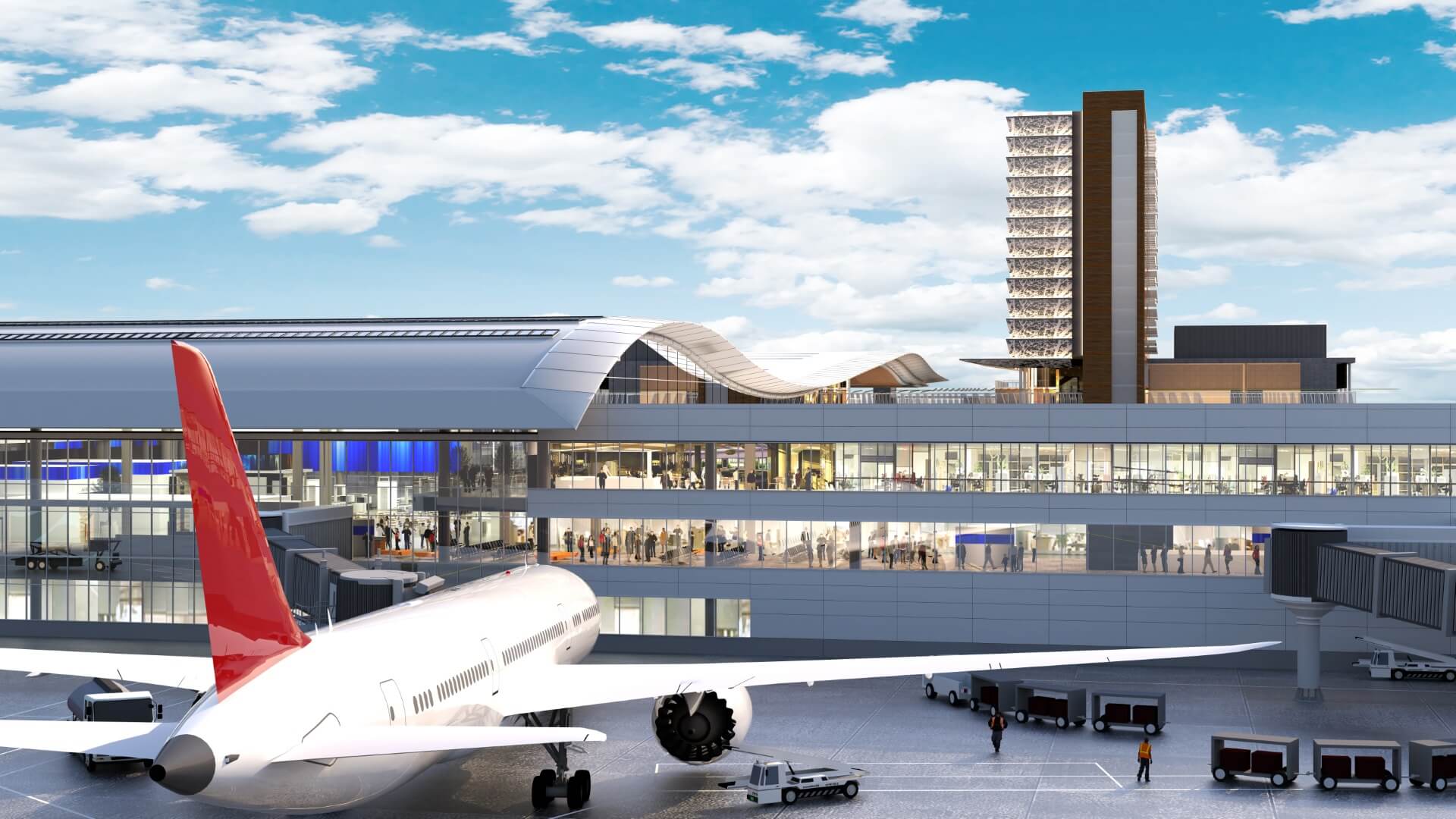 One of the prime assets to the city's transportation network is the Nashville International Airport (BNA). Conveniently located, it's a mere 20-30 minutes' drive from Bellefield Manor, depending on traffic. This proximity is a boon for frequent fliers, business travelers, or even residents hosting out-of-town guests. BNA services a multitude of domestic and international flights, ensuring that the world is essentially at the doorstep for those in Bellefield Manor.
But what if you're more locally focused and looking for ways to maneuver within the city? Nashville's public transportation system, operated by the Metro Transit Authority (MTA), offers a range of options. From Bellefield Manor, it's easy to catch one of the many bus routes that crisscross the city. These buses are both efficient and economical, making them a popular choice for daily commutes or even leisurely city exploration.
Moreover, there's been buzz about the expansion of the city's transit network, with talks of light rails and additional bus routes. This promises an even smoother transit experience in the future for residents in and around Bellefield Manor.
Ride-sharing platforms like Uber and Lyft also have a robust presence in Nashville. So, whether it's a quick ride to a nearby cafe or a trip to the other end of the city, these services are readily available.
In essence, the Bellefield Manor area strikes a balance between the serenity of residential living and the hustle of urban life. Its proximity to the airport and the availability of diverse transportation options ensure that residents and visitors can enjoy the best of both worlds, seamlessly connected to both local and global destinations.