Belle Post, Nashville, TN Homes for Sale
Belle Post, Nashville, TN Homes for Sale
September 27, 2023
$1,162,500
Med. List Price
Belle Post Homes
Nestled in the heart of Nashville, TN, the homes in Belle Post exude an undeniable charm that blends both modern elegance and historical richness. The architecture of these residences often showcases traditional designs with contemporary twists, reflecting the growth and evolution of Nashville itself. Hardwood floors, expansive porches, and intricate details like crown moldings are common features, presenting a harmonious balance between luxury and comfort. Large windows let in abundant natural light, ensuring that the homes glow with a welcoming warmth, no matter the season.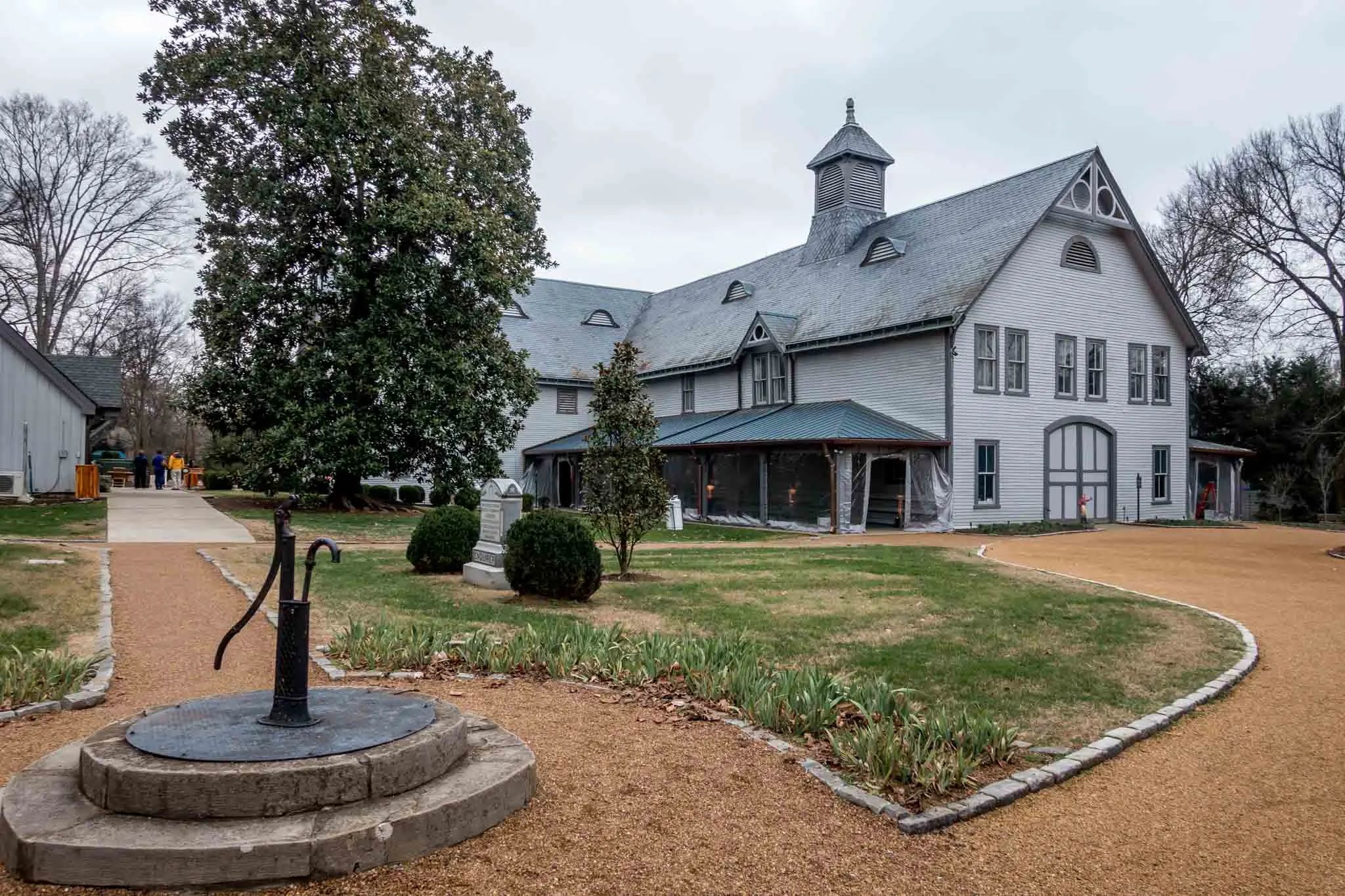 Beyond the physical structures themselves, Belle Post homes are set against a backdrop of meticulously maintained lawns and gardens. Mature trees line the streets, offering not just shade but also a sense of history, with many having watched over the community for decades. This verdant landscape adds to the serenity of the neighborhood, making it an oasis amidst the hustle and bustle of the city.
Yet, what truly makes Belle Post stand out is its tight-knit community. Neighbors here don't just live side by side; they celebrate, support, and grow together. Annual block parties, community yard sales, and holiday celebrations are just a few of the traditions that have been woven into the fabric of Belle Post's community over the years. These events provide an opportunity for residents to connect, fostering a sense of belonging and unity.
The surrounding areas complement the Belle Post enclave perfectly. A short drive or leisurely walk brings residents to a range of local amenities. Boutique shops, artisanal cafes, and gourmet restaurants cater to diverse tastes and preferences. Moreover, the proximity to Nashville's vibrant arts and music scenes means that residents are never far from world-class entertainment. For families, the presence of reputable schools and safe parks makes Belle Post not just a residence but a home.
Additionally, the broader Nashville community's values of southern hospitality and cultural appreciation permeate Belle Post. Residents not only enjoy the benefits of living in a bustling city like Nashville, with its rich history and thriving industries, but they also relish the more intimate, communal feel of Belle Post. It's a neighborhood where the charm of the homes is matched only by the warmth of its residents and the vibrancy of its surrounding community.
Similar Communities
In the vicinity of Belle Post, Nashville, TN, there are several neighborhoods that rival its charm, price point, and lifestyle, offering potential homeowners a range of delightful choices.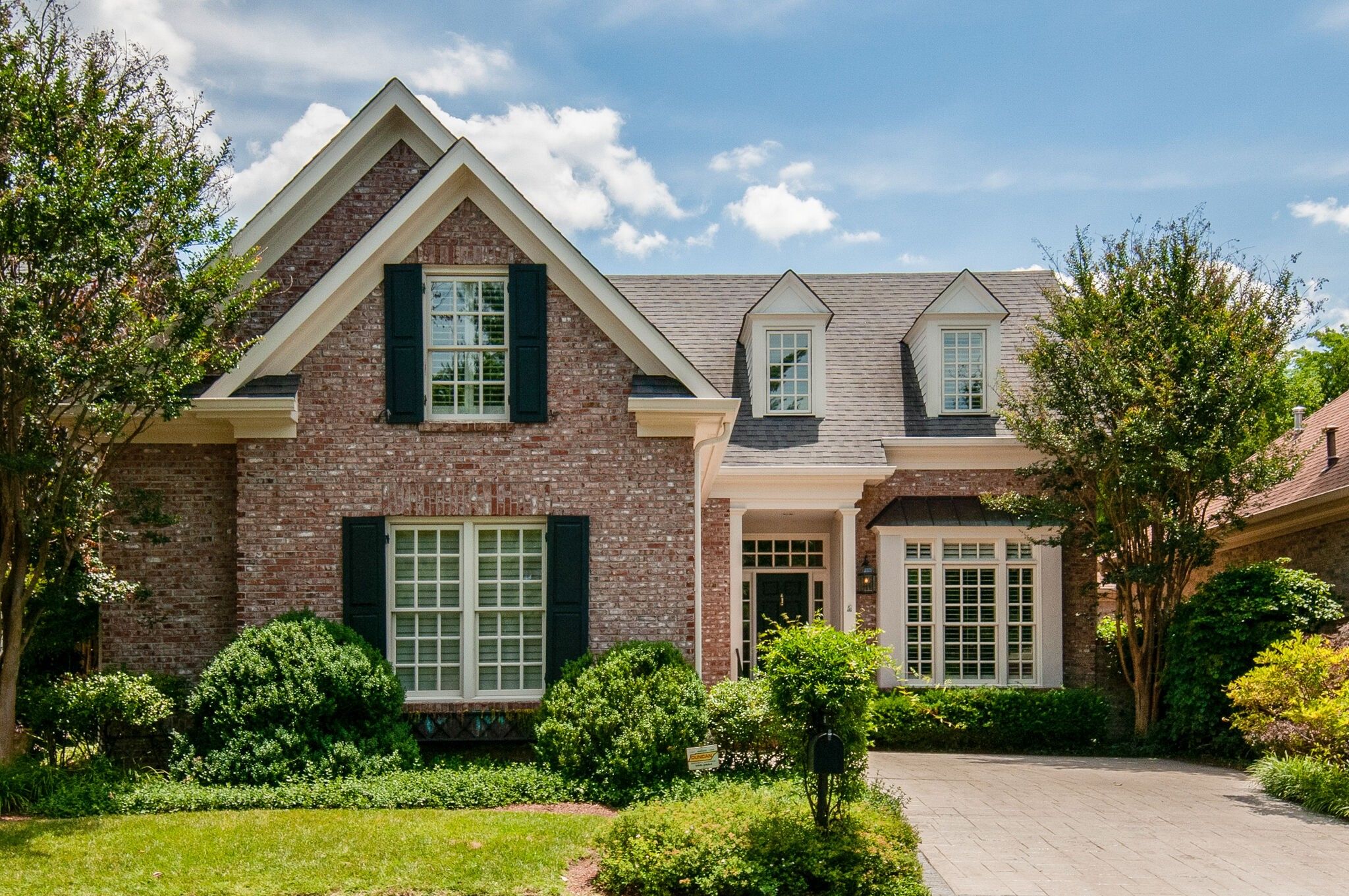 One such neighborhood is Green Hills. Located just a few miles southwest of downtown Nashville, Green Hills seamlessly combines upscale living with accessibility to city amenities. Homes in this neighborhood often reflect the same blend of traditional and modern architectural elements found in Belle Post. Verdant lawns, classic facades, and interiors adorned with high-end finishes characterize the residences. Moreover, Green Hills boasts the presence of The Mall at Green Hills, a shopping paradise for luxury seekers, and a range of dining options that cater to every palate.
Whispering Hills, to the southeast of Belle Post, presents another tantalizing option. Though it has evolved over the years, it has managed to retain its quiet, residential charm, making it a sanctuary for those who value peace without being too removed from the city's energy. Homes here mirror the price point of Belle Post, and the construction styles are similarly diverse, featuring brick exteriors, expansive driveways, and manicured landscapes. Its tree-lined streets and friendly community events echo the lifestyle that Belle Post residents hold dear.
West Meade, on the western flank of Nashville, is a treasure trove of mid-century homes that have been lovingly preserved or tastefully updated. Like Belle Post, residences here are often set on generous plots of land, offering homeowners ample space for gardens, patios, and outdoor activities. Architecturally, one can find sprawling ranch-style homes alongside more modern constructions, ensuring a variety that appeals to diverse tastes. Its proximity to Edwin and Percy Warner Parks also provides residents with unparalleled access to green spaces, hiking trails, and scenic views, making it a haven for outdoor enthusiasts.
Lastly, there's Sylvan Park, a historic neighborhood that's seen a surge in popularity in recent years. It parallels Belle Post in its blend of old-world charm and modern conveniences. Here, one can find charming bungalows beside newly constructed homes, all within a cohesive community that prides itself on camaraderie. The neighborhood's walkability and its array of cafes, boutiques, and eateries provide a lifestyle that's both laid-back and vibrant, making it a top choice for many homebuyers in the Nashville area.
Food Scene
The dining scene near Belle Post in Nashville is truly a testament to the city's culinary diversity and Southern hospitality. For those who reside in this picturesque community, a gastronomic adventure is always just around the corner.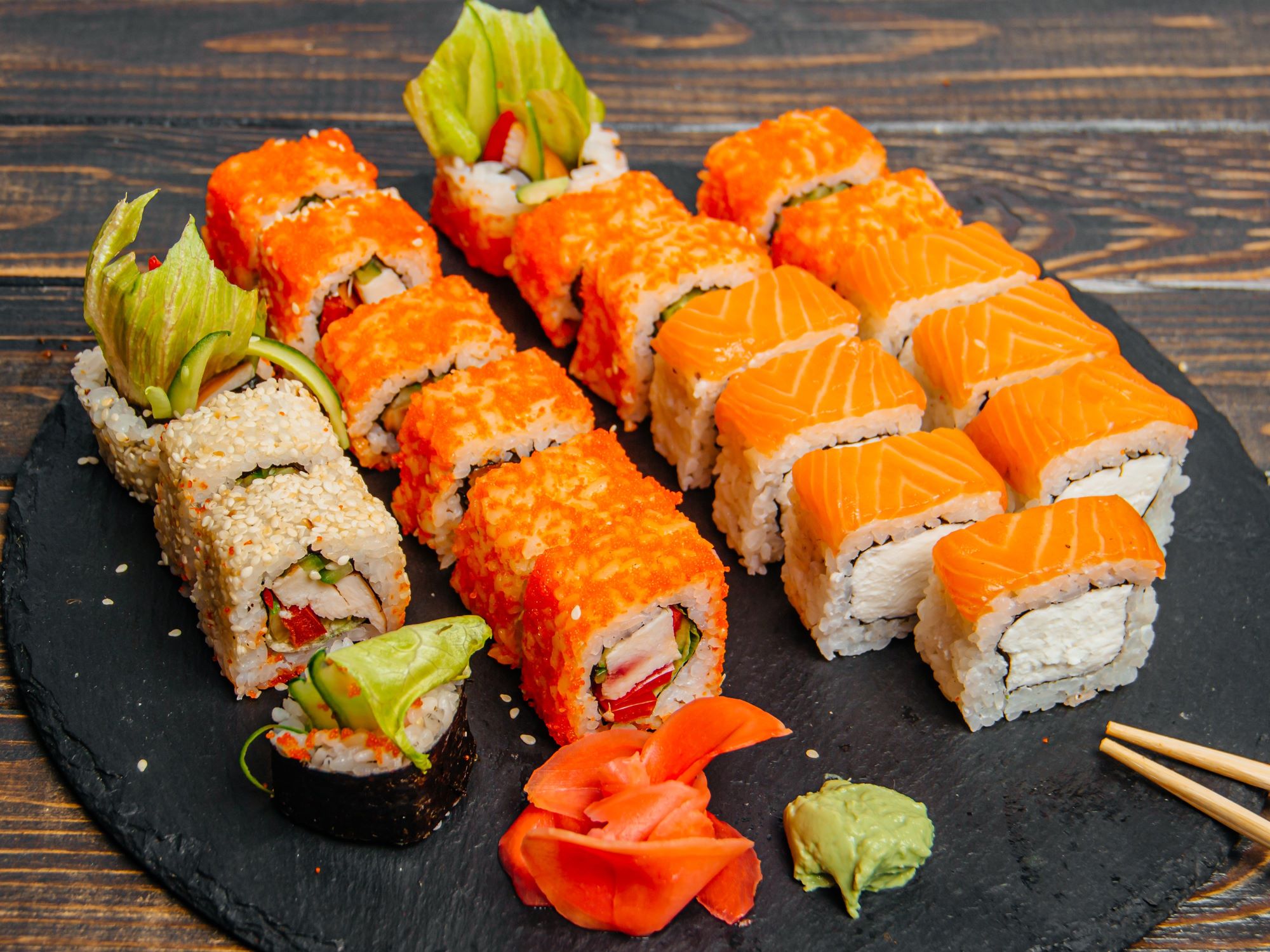 Take, for instance, the myriad of comfort food spots that pay homage to Nashville's rich culinary traditions. From tender smoked barbecue to the iconic hot chicken, diners in and around Belle Post are treated to the authentic flavors of the South, prepared by chefs who've often passed down their recipes through generations. And of course, let's not forget the classic meat-and-threes, where you can pair a hearty main dish with three sumptuous sides - a true Southern staple.
But it's not just about the traditional. The dining scene near Belle Post also flaunts a contemporary edge, with a host of modern eateries that seamlessly blend international flavors with local ingredients. There's an increasing number of fusion restaurants, where you might find dishes like Korean BBQ tacos or Southern-style sushi rolls. This blend of flavors signifies Nashville's evolving culinary landscape, which is both exciting and mouthwateringly delicious.
The café culture is also quite pronounced around this area. Residents often find themselves sipping artisanal coffees and nibbling on freshly baked pastries in charming, rustic coffeehouses that dot the vicinity. These spots serve as perfect morning retreats or afternoon getaways, where you can dive into a good book or engage in casual chit-chat with fellow patrons.
For those special occasions, there are a few upscale dining establishments that offer an elegant ambiance and a curated menu. Think succulent steaks, fresh seafood, and fine wines – all served with impeccable attention to detail. These establishments, often helmed by award-winning chefs, have made their mark not just in Nashville, but in the wider culinary world.
In between these dining extremes, there's a plethora of eateries catering to every palate and preference. Vegan bistros, quaint pizzerias, and vibrant food trucks serving global cuisines - the choices are truly endless. And the best part? Most of these establishments pride themselves on sourcing local produce, ensuring that every bite not only supports local farmers but also delivers on freshness and quality.
Entertainment
When it comes to entertainment and sporting events, the area around Belle Post in Nashville is truly buzzing with activity! Nashville, often dubbed the "Music City," is renowned for its rich musical heritage, and residents of Belle Post are perfectly positioned to soak in all the melodies. Nearby venues regularly host an array of live music events, ranging from intimate acoustic sessions to grand concerts featuring international stars. It's not just about country music, even though that's a significant and beloved part of the city's soul. Jazz, blues, rock, and indie acts frequently grace the stages of local bars and theaters, offering a musical treat for every ear.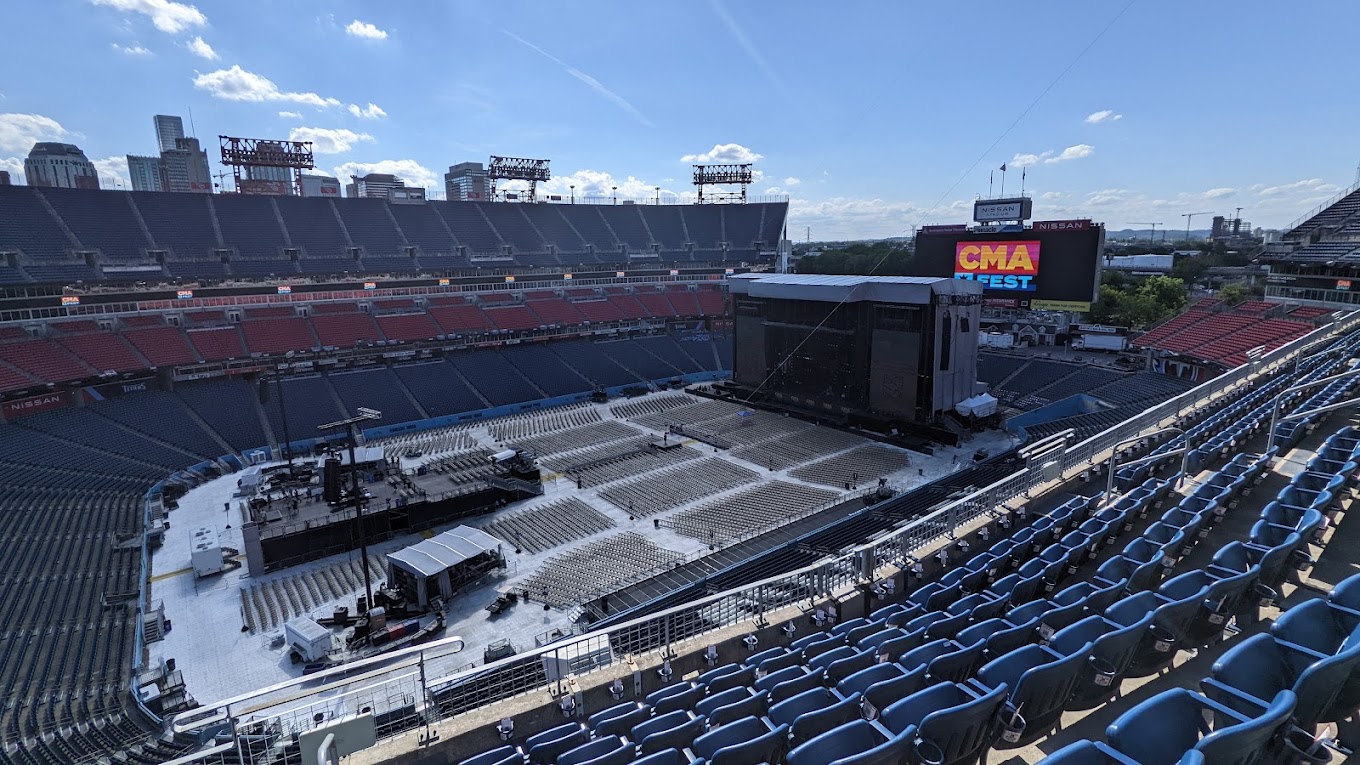 Beyond music, the theater and arts scene is vibrant and engaging. Local playhouses and theaters often showcase productions that span various genres, from thought-provoking dramas to lighthearted comedies. The arts community around Belle Post is robust, with frequent exhibitions, workshops, and art fairs that celebrate both local and international talents. The mingling of artistic minds and enthusiasts creates a dynamic environment that continually breathes creativity into the area.
Now, if we shift gears to sports, there's no denying the passion that Nashville holds for its teams. Football fanatics often gather in droves to support the Tennessee Titans, and the palpable energy on game day is genuinely infectious. Then there's the fervor for hockey, with the Nashville Predators providing edge-of-the-seat action for its die-hard fans. The arenas, which are easily accessible from Belle Post, are not just about the games; they're venues where camaraderie, community spirit, and a shared love for sports unite people. Additionally, local sports bars and eateries often transform into viewing hubs, with screens broadcasting various games and fans cheering together.
For those who lean more towards participatory sports and events, there are plenty of community leagues, golf courses, and parks in the vicinity. Whether you're an avid golfer, a weekend soccer enthusiast, or someone who enjoys a leisurely evening walk, the options around Belle Post ensure that there's never a dull moment.
Health and Wellness
Living in and around Belle Post, Nashville, one can't help but be inspired to lead a healthier and more balanced lifestyle, thanks to the plethora of health and wellness options available in the vicinity. The region truly champions a holistic approach to well-being, offering a delightful blend of physical, mental, and spiritual avenues for residents to explore.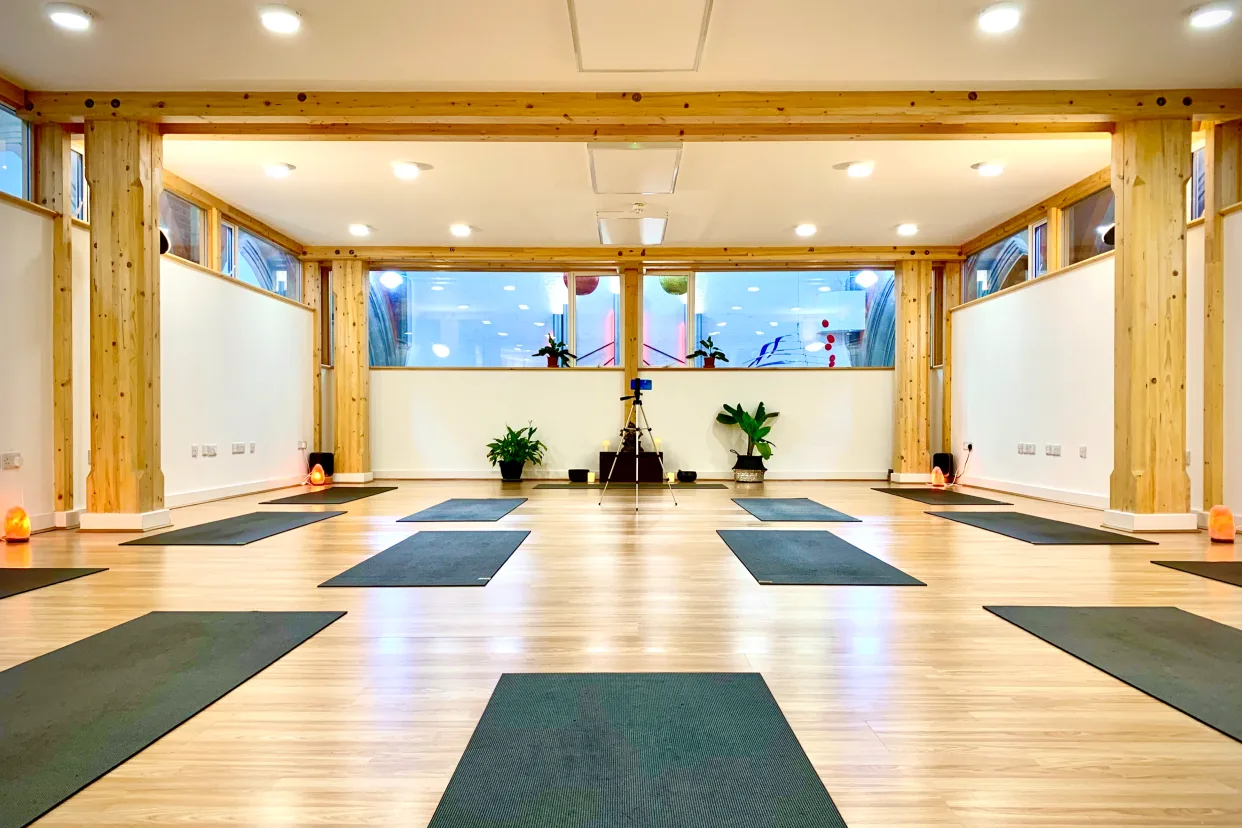 Firstly, for those who find solace and strength in physical activity, the numerous gyms and fitness studios are nothing short of a blessing. From state-of-the-art gyms equipped with the latest workout machinery to specialized studios offering classes in yoga, pilates, and spin, there's something for everyone, irrespective of their fitness levels or preferences. And for those looking for a more personalized touch, many of these establishments boast experienced personal trainers and wellness coaches who provide tailored programs to meet individual goals.
But it's not just about indoor activities. The parks and recreational areas around Belle Post encourage outdoor enthusiasts to engage in jogging, biking, or even meditative walks. The green expanses, interspersed with serene walking trails, are a testament to Nashville's commitment to offering its residents natural spaces to refresh and rejuvenate. The air is often filled with the sounds of chirping birds, rustling leaves, and the gentle chatter of fellow walkers, creating a therapeutic environment for both the body and mind.
For those seeking to delve deeper into mental wellness and relaxation, the area doesn't disappoint either. Several meditation and mindfulness centers dot the landscape, offering sessions that range from guided meditation to stress-relief workshops. The popularity of these centers is a clear indication of the community's growing awareness of the importance of mental health.
Furthermore, holistic wellness is given its due with numerous spas and wellness centers that offer a range of therapies, from deep tissue massages to aromatherapy sessions. These centers, often oases of tranquility in the midst of urban hustle, are perfect for those looking to take a step back and indulge in some self-care.
Nutrition, of course, plays a pivotal role in health and wellness. Residents are fortunate to have access to several organic stores, farmers' markets, and health food cafes. These establishments not only provide nutritious and fresh produce but often become hubs of information, where one can learn about the latest in dietary trends, nutritional advice, and even attend workshops on healthy cooking.
In essence, Belle Post and its surrounding areas in Nashville seem to effortlessly weave health and wellness into the very fabric of the community, ensuring that residents have a myriad of options to lead a life brimming with vitality and balance.
Outdoor Lifestyle
Ah, the great outdoors! Living near Belle Post in Nashville is like having a standing invitation to Mother Nature's best offerings. The lush, verdant environment encourages both young and old to step outside and bask in the sheer beauty that the Tennessee landscape has to offer.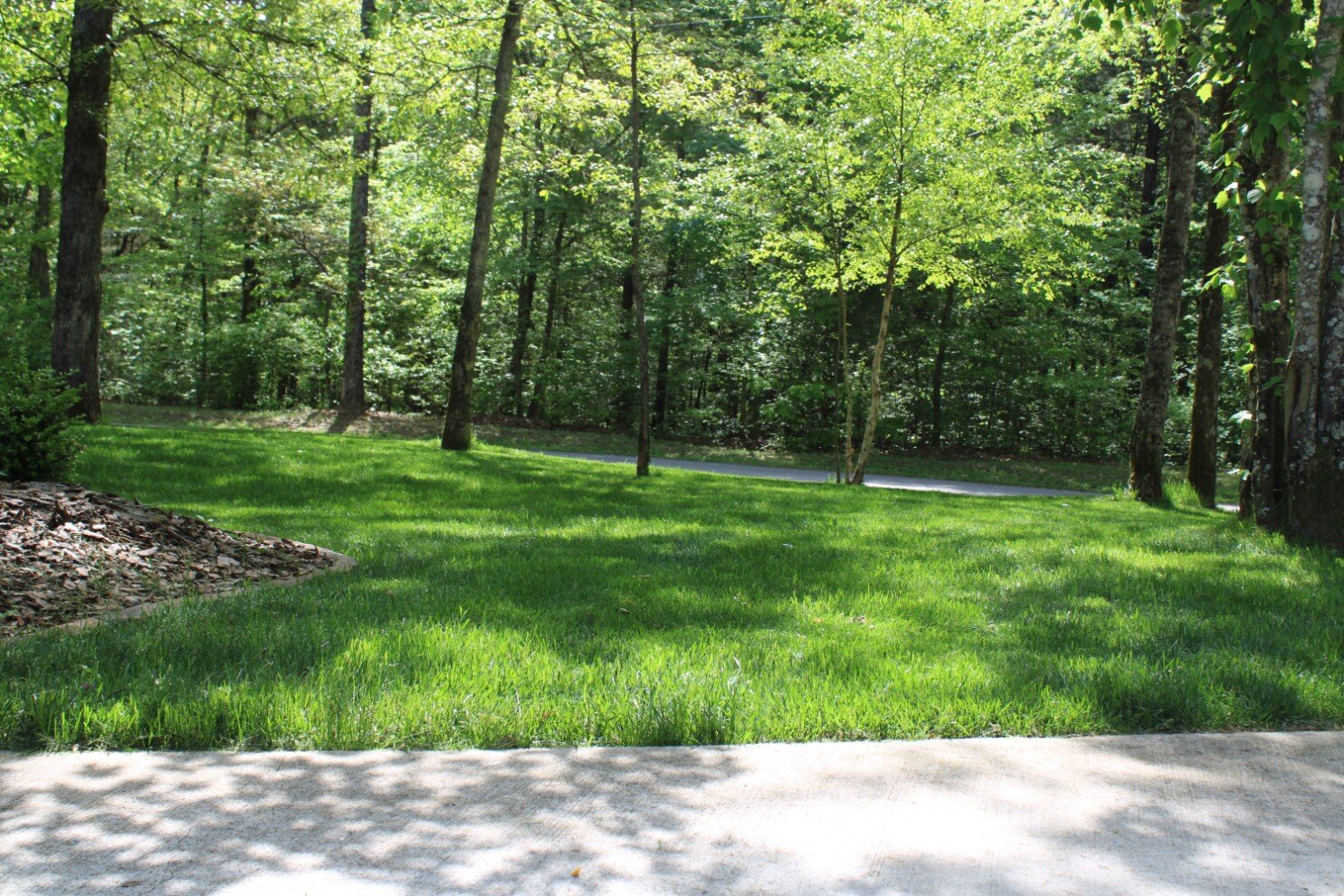 Right off the bat, the parks in and around this area are pure gems. They serve as the community's green lungs, offering wide expanses of meticulously maintained lawns, shaded by mature trees that seem to whisper stories of yesteryears. Children can often be seen laughing and playing in dedicated playground areas, while adults find their solace on meandering trails, perfect for a morning jog or an evening stroll. Benches strategically placed throughout these parks invite visitors to sit, relax, and perhaps lose themselves in the pages of a good book or the melodies from a nearby songbird.
One of the most endearing features of these parks is the diverse array of flora and fauna. Springtime brings forth a burst of colors, with various flowers blooming and painting the landscape in hues of pinks, yellows, and purples. Birdwatchers too have a field day, as the region attracts a multitude of avian species, making it a paradise for those with a keen eye and a penchant for our feathered friends.
But it's not just about leisurely park visits. For those with a more adventurous streak, the area boasts several hiking and biking trails. These trails, winding through wooded areas and alongside serene water bodies, challenge and invigorate the outdoor enthusiasts. Each journey on these paths promises new discoveries, be it a hidden waterfall, a panoramic viewpoint, or even an encounter with local wildlife.
Water activities aren't left behind either. With lakes and rivers nearby, residents can indulge in kayaking, canoeing, or simply picnicking by the water's edge. Fishing enthusiasts often regale tales of their latest catch, highlighting the richness of aquatic life in the region.
Community engagement in these outdoor spaces is commendable. From organizing cleanup drives to hosting outdoor yoga sessions and nature workshops for kids, the spirit of togetherness and a shared love for nature is palpable.
In essence, the proximity to such natural wonders around Belle Post ensures that the hustle and bustle of urban living are beautifully counterbalanced by the serenity and vitality that nature brings. For residents, it's like having the best of both worlds – urban conveniences and nature's bounties right at their doorstep.
Education
For residents of Belle Post, the educational landscape is as varied and enriching as the cultural vibrancy of Nashville itself. When it comes to setting a strong educational foundation for their young ones, families in this community are spoilt for choice.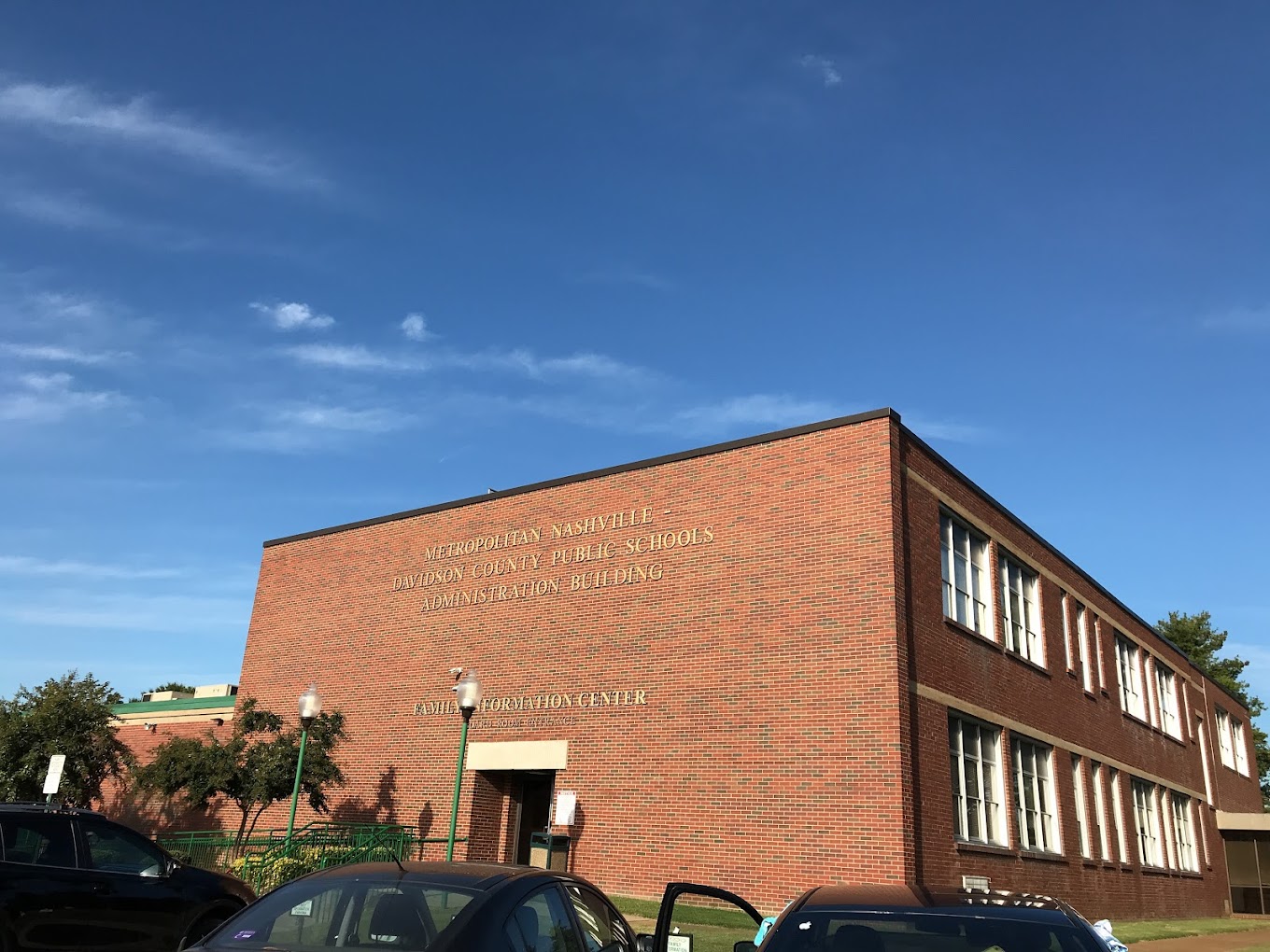 The public schools in the vicinity uphold Nashville's tradition of academic excellence. They offer comprehensive curricula, balancing core subjects with arts, music, and extracurricular activities, ensuring that students receive a well-rounded education. Teachers in these institutions are often lauded for their dedication, fostering not only academic growth but also nurturing individual talents and encouraging critical thinking. Furthermore, the diverse student body found in many of these schools provides an environment where young minds can learn about different cultures, traditions, and viewpoints, preparing them for an increasingly globalized world.
Now, when it comes to private education, Belle Post residents have some sterling options at their disposal. The private schools in and around the area boast a reputation for academic rigor, smaller class sizes, and personalized attention. Many of these institutions also emphasize character development, leadership skills, and community service, ensuring that students emerge as well-rounded individuals ready to take on the world. Furthermore, some of these schools have religious affiliations, providing families the option to integrate faith-based teachings into their children's education.
Beyond the regular curriculum, both public and private schools often have partnerships with local museums, art institutions, and science centers in Nashville. This ensures that learning isn't confined to the four walls of a classroom but spills over into the community, providing practical experiences and enriching field trips.
For those seeking advanced education or special needs programs, the area does not disappoint. Several specialized institutions cater to diverse learning needs, ensuring that every child, irrespective of their learning style or challenges, has access to quality education.
In a nutshell, whether one leans towards the community-driven environment of public schools or the tailored experience of private institutions, the Belle Post neighborhood and its surroundings in Nashville offer a plethora of choices that cater to the educational aspirations and values of every family.
Shopping and Retail
Ah, for those with a penchant for shopping, the vicinity of Belle Post in Nashville is nothing short of a retail haven. The eclectic mix of traditional and contemporary, local and global, makes shopping here an experience that caters to all kinds of tastes and preferences.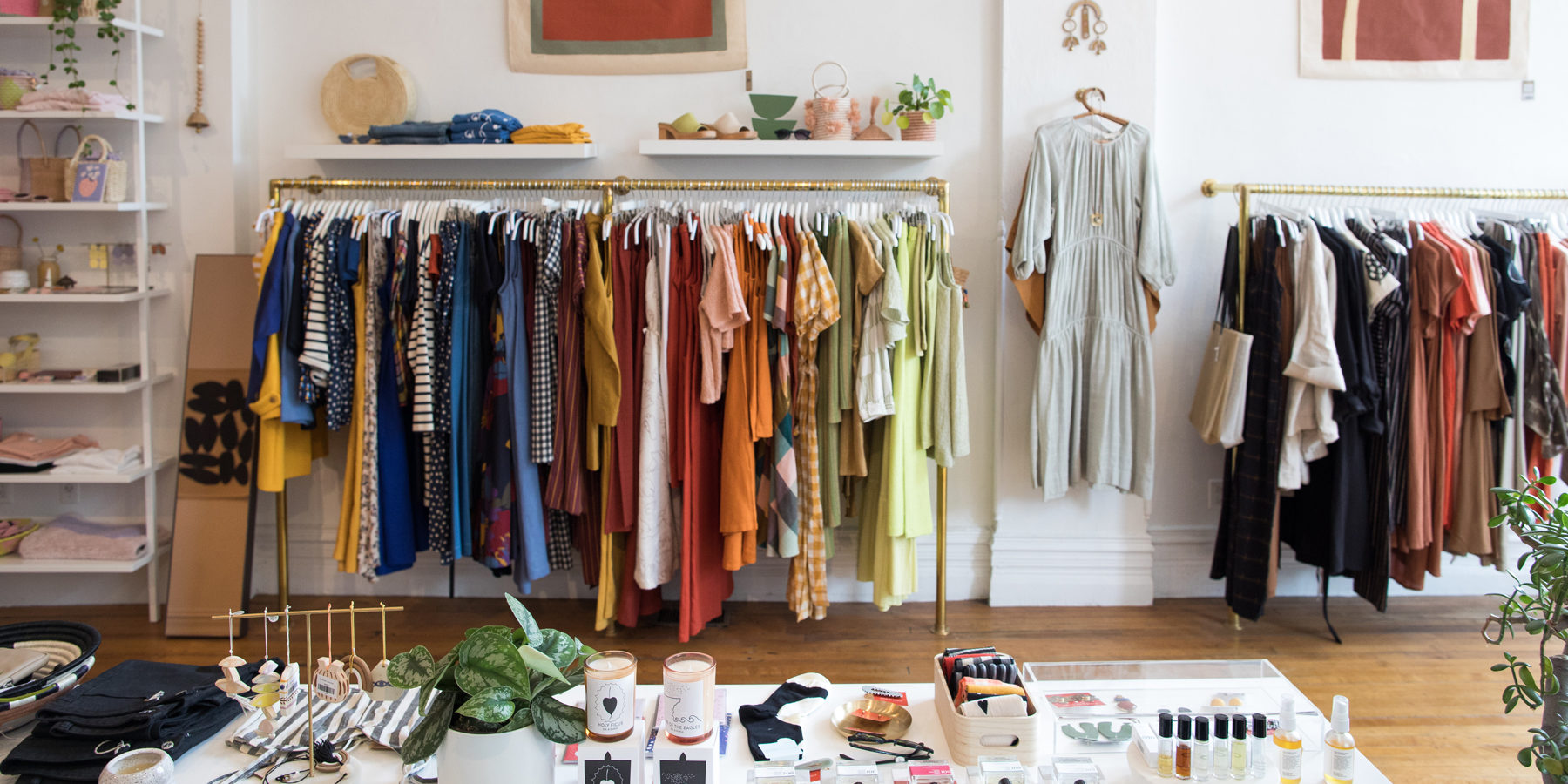 Dive into the local boutiques, and you'll find a treasure trove of unique items. From handcrafted jewelry, local art pieces, to bespoke clothing, these boutiques often showcase the best of Nashville's local talent. The shop owners, usually with an endearing Southern charm, are more than happy to share stories behind their curated collections, making each purchase feel special and personal.
For those more inclined towards well-known brands and a more traditional shopping experience, the larger shopping centers and malls around Belle Post won't disappoint. Housing a range of international and national retailers, these centers offer a one-stop-shop for everything from fashion, electronics, to home decor. They're also fantastic spots to catch up on the latest trends, with many hosting seasonal fashion shows and product launches.
Now, let's not forget about the delightful farmers' markets that sprinkle the area. These markets are a testament to Nashville's commitment to supporting local farmers and artisans. On any given weekend, one can stroll through the aisles of fresh produce, artisanal cheeses, baked goods, and handcrafted items. The atmosphere here is vibrant and community-driven, with locals often pausing to chat, exchange recipes, or simply soak in the lively ambiance accompanied by live music from local musicians.
And if you're hunting for a gift or a keepsake that screams 'Nashville', there are several specialty stores that offer a range of memorabilia, from music-themed items, locally-produced gourmet foods, to handmade crafts that capture the essence of the city.
Moreover, the shopping experience near Belle Post isn't just about the act of purchasing. Many retail spaces seamlessly blend shopping with entertainment, be it through live music performances, interactive workshops, or food festivals. It's this unique blend of commerce and culture that sets the shopping scene in this part of Nashville apart, making it as much about the experience as it is about the goods on offer.
Business and Economy
When discussing the economic heartbeat of the area around Belle Post in Nashville, it's hard not to start with the melodious strings of the music industry. Nashville, aptly named the "Music City," is the epicenter of the country music scene. Legendary recording studios, music agencies, and management firms have set up shop in the city, drawing talent from all over the world. This thriving music business not only brings in substantial revenue but also creates a ripple effect, boosting other sectors such as tourism, hospitality, and events.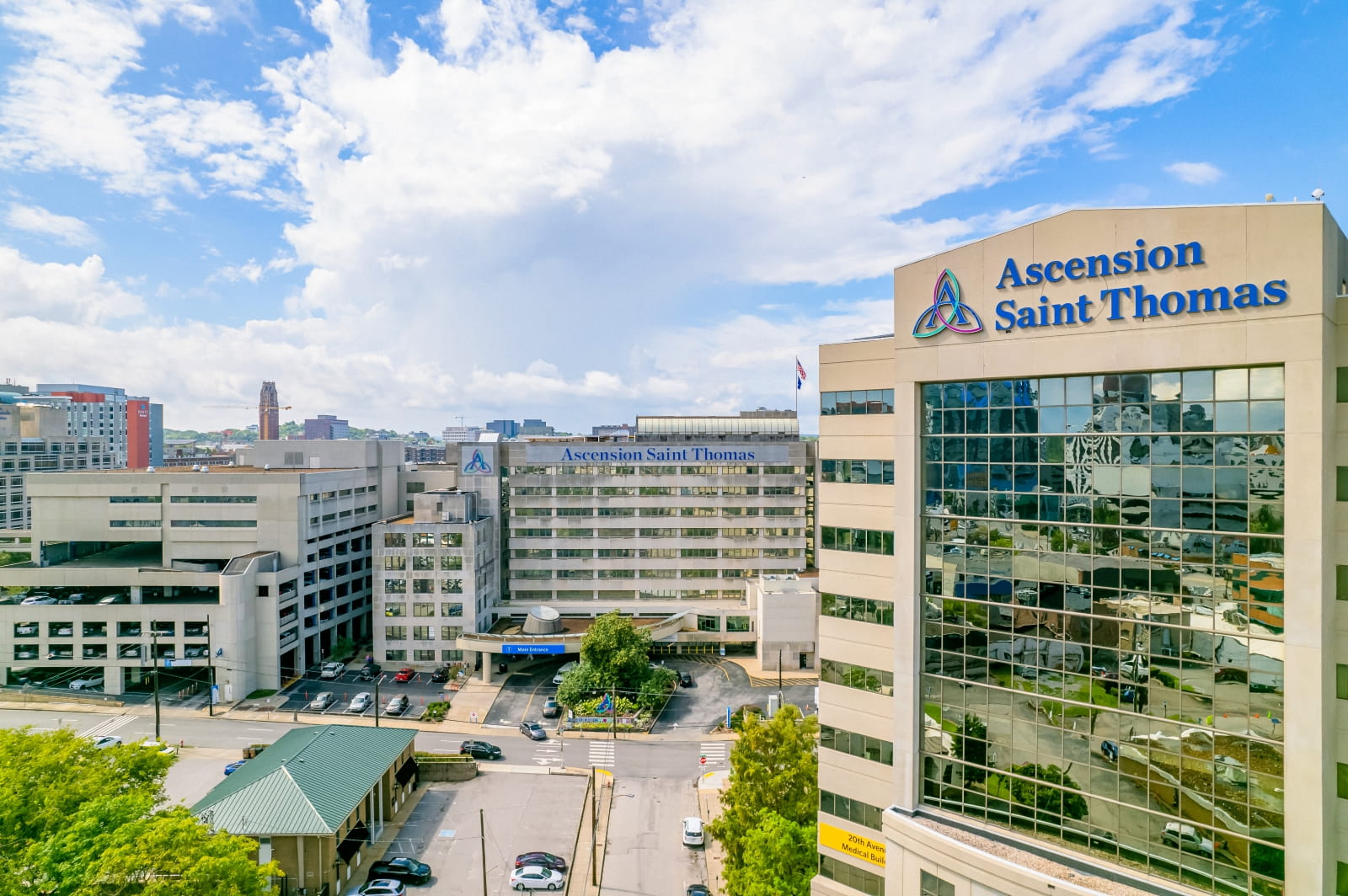 But while music might be the most illustrious, it's not the sole player in Nashville's economic symphony. Healthcare is another mammoth industry in the region. Several renowned hospitals, clinics, and research institutions reside here, offering state-of-the-art care while also being significant employers in the community. These medical establishments, combined with an array of health tech startups and companies, have given Nashville a firm reputation as a healthcare hub.
The education sector, too, adds a dynamic layer to the local economy. With esteemed universities and colleges in and around Nashville, there's a constant influx of students, academic professionals, and research initiatives. These institutions not only contribute through tuition fees and employment but also stimulate the local economy via research grants, collaborations, and spin-off businesses.
Nashville's central location and its connectivity have made it a logistical and transportation hub. Numerous companies have set up distribution centers, benefiting from the city's strategic location to service a vast portion of the country. This, in turn, has attracted businesses in the manufacturing and trade sectors.
In recent years, the tech scene in Nashville has been gaining momentum. The rise of tech startups, supported by local incubators, accelerators, and venture capital, indicates a diversifying economy. The city's attractive culture, coupled with a favorable business environment, has made it a compelling location for young tech entrepreneurs and established firms alike.
In essence, while the soulful tunes of country music might be the most audible narrative of Nashville, a closer look around the Belle Post area reveals a multifaceted economic landscape. It's this blend of tradition and innovation, arts and commerce, that gives the local economy its unique rhythm and resilience.
Hotels and Lodging
Nashville, with its magnetic allure of music, culture, and Southern charm, beckons visitors from all corners of the globe. And around Belle Post, the hospitality scene truly shines, offering accommodations that cater to a myriad of preferences and budgets.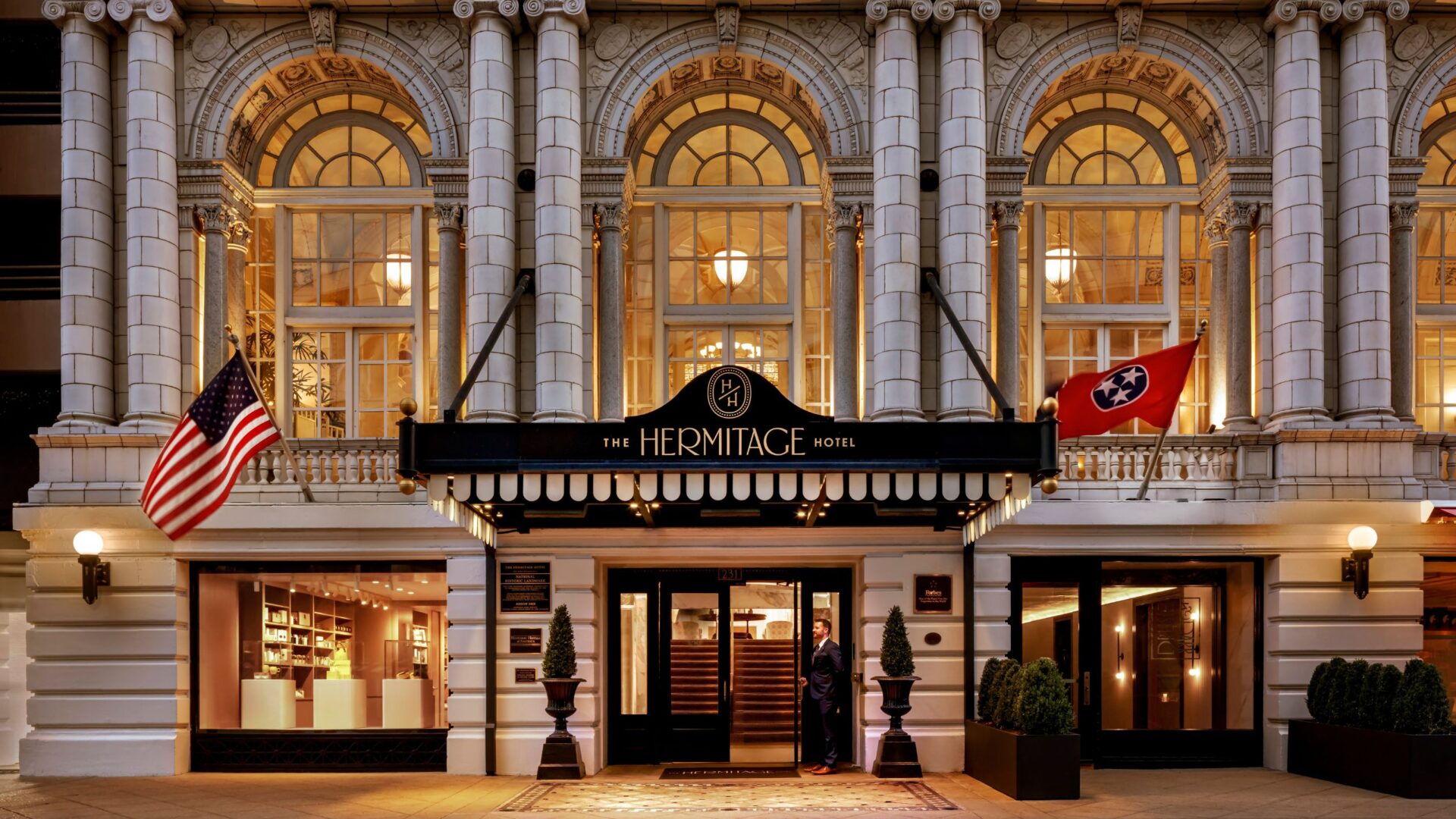 Let's begin with the grandeur of some of the upscale hotels in the vicinity. These establishments, often with a rich history or a modern twist, offer travelers a luxurious stay. Think plush rooms with panoramic city views, on-site gourmet restaurants, and rooftop bars where guests can sip on a cocktail while soaking in the Nashville skyline. The concierge services at these hotels are often a treasure trove of local information, guiding guests to hidden gems and must-visit spots in the city.
But for those seeking a more intimate experience, the bed and breakfast options are hard to resist. These quaint accommodations, often set in beautifully restored historic homes, exude a warmth and coziness that large hotels can't match. The hosts, usually with deep roots in the community, offer a personal touch, whether it's a breakfast made with locally-sourced ingredients or sharing stories of Nashville's illustrious past. Staying at a bed and breakfast around Belle Post feels like you're being wrapped in a blanket of Southern hospitality.
For travelers on a budget or those looking for extended stay options, there are several mid-range hotels and lodgings that offer comfortable stays without the hefty price tag. Many of these establishments come equipped with modern amenities like Wi-Fi, breakfast options, and fitness centers. Their location, often strategically placed close to major attractions or transit points, makes them convenient choices for visitors.
In recent years, with the rise of vacation rental platforms, many tourists are also opting to rent homes or apartments in the Belle Post area. This provides them with a more 'local' experience, allowing them to immerse themselves in residential neighborhoods, cook their meals, or perhaps even attend a local event.
In a nutshell, whether it's the opulence of a five-star hotel, the homely embrace of a bed and breakfast, or the practicality of a mid-tier lodging, the area around Belle Post in Nashville ensures that every traveler finds their perfect home away from home.
Travel and Transportation
Navigating around Belle Post in Nashville, especially for those on the move or new to the city, is made simpler thanks to its strategic location and the array of transportation options available.

One of the first things frequent travelers or visitors to Belle Post will appreciate is its proximity to Nashville International Airport. Just a short drive away, this bustling hub connects the city to numerous domestic and international destinations. It's always a comforting thought for residents and businesses alike to be near such a major airport, making both spontaneous weekend getaways and important business trips equally feasible.
But it's not just about flights. Within the Belle Post area and its surroundings, the public transportation system is quite commendable. The Metropolitan Transit Authority (MTA) offers a network of buses that crisscross the city, making daily commuting or even sporadic trips around Nashville convenient. These buses are especially handy for those who prefer to leave their cars behind, avoiding the hassle of city parking and traffic.
Additionally, Nashville's downtown and many of its attractions are connected by the Music City Star commuter rail. For those living in or visiting Belle Post, this means easier access to the heart of the city, especially during peak hours or major events when the roads can get quite congested. And let's not forget the added benefit of a scenic ride, offering picturesque views of the cityscape and the Cumberland River.
For the environmentally conscious or those looking for a bit of exercise, Nashville has been investing in bike lanes and pedestrian-friendly pathways. Many residents find this a refreshing way to commute, especially during the milder months. Plus, there are several bike-sharing programs which have stations scattered around the city, making it simple for one to grab a bike, head to their destination, and then leave it for the next person.
In essence, the Belle Post area's connectivity, whether by air, bus, train, or bike, ensures that residents and visitors are always just a hop, skip, or a flight away from where they need to be. The convenience this brings, combined with the charm of Nashville, truly makes living or visiting here a delightful experience.