Belle Meade Ridge, Nashville, TN Homes for Sale
Belle Meade Ridge, Nashville, TN Homes for Sale
October 3, 2023
Belle Meade Ridge Homes
Belle Meade Ridge in Nashville, TN, stands as a testament to classic Southern elegance and contemporary designs harmoniously blended. Homes in this distinguished neighborhood frequently showcase the architectural refinement and attention to detail characteristic of the region. The properties often boast expansive floor plans, allowing for spacious living areas, grand dining rooms, and opulent master suites. Rich hardwood floors, high ceilings, and intricate moldings are common features, giving a nod to the timeless charm of classic Southern homes. Additionally, these homes often come equipped with state-of-the-art amenities, melding the traditional with the modern in a seamless integration of style and function.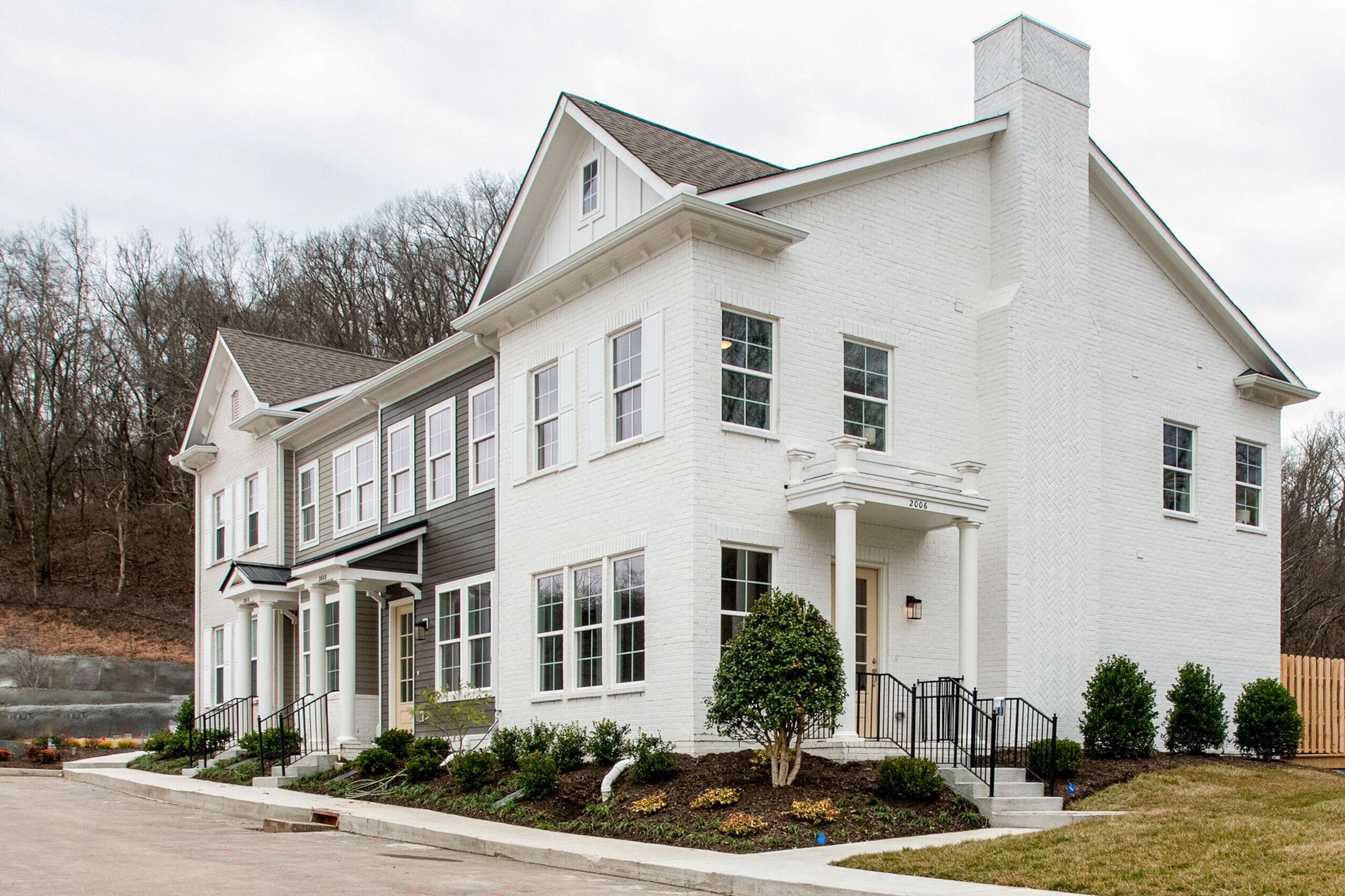 The surrounding community of Belle Meade Ridge mirrors the grace and sophistication of its residential architecture. Tree-lined streets, well-maintained gardens, and manicured lawns highlight the natural beauty of the area, making a stroll around the neighborhood an aesthetic delight. With mature trees providing a canopy of green, the ambiance is peaceful and refreshing. Seasonal blooms punctuate the streets with bursts of color, and it's not uncommon to find residents taking advantage of these serene surroundings by hosting garden parties, picnics, or leisurely evening walks.
Furthermore, the Belle Meade Ridge community values its history and cultural roots. The neighborhood is dotted with historically significant sites and landmarks that narrate the rich tapestry of Nashville's past. These landmarks are not just silent reminders of bygone eras but actively contribute to the community's cultural and social events, fostering a sense of shared heritage among residents.
Accessibility and convenience are other strong suits of Belle Meade Ridge. Despite its peaceful atmosphere, the community is in close proximity to Nashville's bustling urban center, offering residents a plethora of dining, shopping, and entertainment options. Local boutique shops, artisanal cafes, and gourmet restaurants pepper the nearby streets, allowing residents to enjoy the best of both worlds - the tranquility of suburban living and the vibrancy of city life. Additionally, the well-connected roadways ensure that schools, healthcare facilities, and other essential services are merely a short drive away, further enhancing the quality of life for those fortunate enough to call Belle Meade Ridge home.
Similar Communities
Adjacent to Belle Meade Ridge, the Green Hills neighborhood stands out as an epitome of upscale living in Nashville, TN. With a housing landscape that parallels the grandeur and elegance of Belle Meade Ridge, Green Hills is celebrated for its magnificent homes that boast similar expansive floor plans and architectural finesse. It's evident that master craftsmanship is a valued trait here, with residences featuring intricate woodwork, sumptuous finishes, and modern conveniences that cater to a discerning homeowner's desires. Much like Belle Meade Ridge, Green Hills strikes a harmonious balance between traditional Southern charm and contemporary design.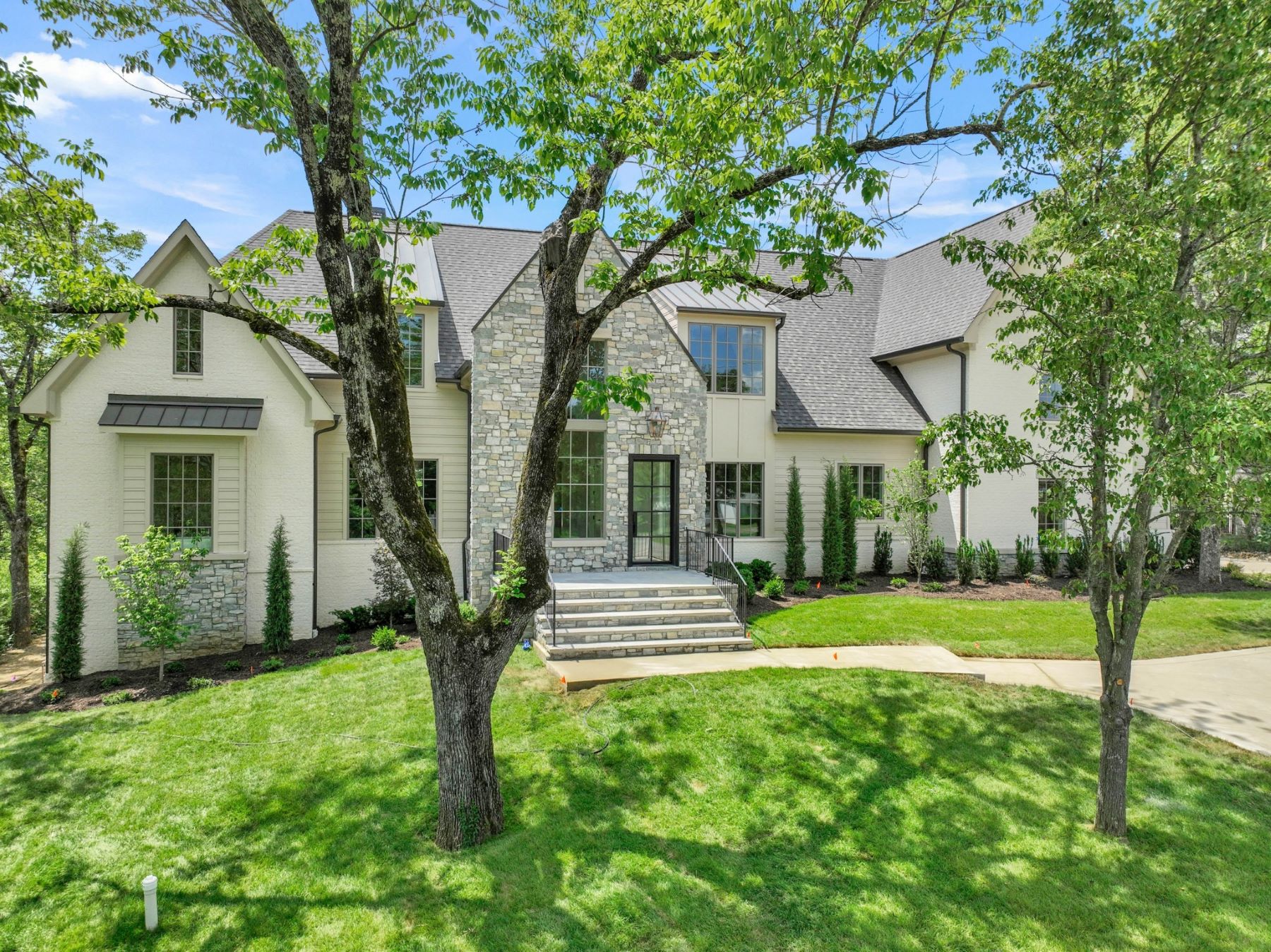 Not too far away, Forest Hills showcases a distinct aura of opulence and tranquility. The properties here are often nestled amidst lush, verdant terrains, offering residents unparalleled privacy and a deep connection with nature. Construction styles mirror the refined tastes evident in Belle Meade Ridge, with homes featuring a seamless blend of stately traditional designs and state-of-the-art amenities. Winding roads meander through the neighborhood, revealing pockets of luxurious estates that often come with vast acreage, making it an idyllic retreat for those who desire spacious outdoor expanses without compromising on the lavishness of their homes.
West Meade is another neighborhood that resonates with the same upscale vibes as Belle Meade Ridge. Its picturesque setting is adorned with homes that exude a sense of timeless elegance. A significant proportion of properties in West Meade have undergone meticulous renovations, ensuring that they not only retain their classic charm but are also equipped with contemporary comforts. This commitment to preserving historical integrity while embracing modernity makes West Meade an attractive choice for those who appreciate a lifestyle defined by both tradition and innovation. The community's serene ambiance is enhanced by its tree-canopied streets, reminiscent of the canopy cover in Belle Meade Ridge, offering residents an atmosphere of peace and luxury.
In the heart of these neighborhoods, the communal spirit is palpable. Much like Belle Meade Ridge, Green Hills, Forest Hills, and West Meade pride themselves on fostering tight-knit communities where neighbors aren't just residents living in proximity but are often friends who share similar lifestyles, values, and aspirations. Social gatherings, community events, and cultural celebrations are frequently held, reflecting the collective ethos and shared heritage of these upscale Nashville enclaves.
Food Scene
When it comes to the culinary scene near Belle Meade Ridge, Nashville doesn't disappoint. Just a stone's throw away, the dining options represent a palette of flavors ranging from traditional Southern fare to exquisite international cuisines. Residents often find themselves spoiled for choice, given the sheer diversity of offerings in close proximity.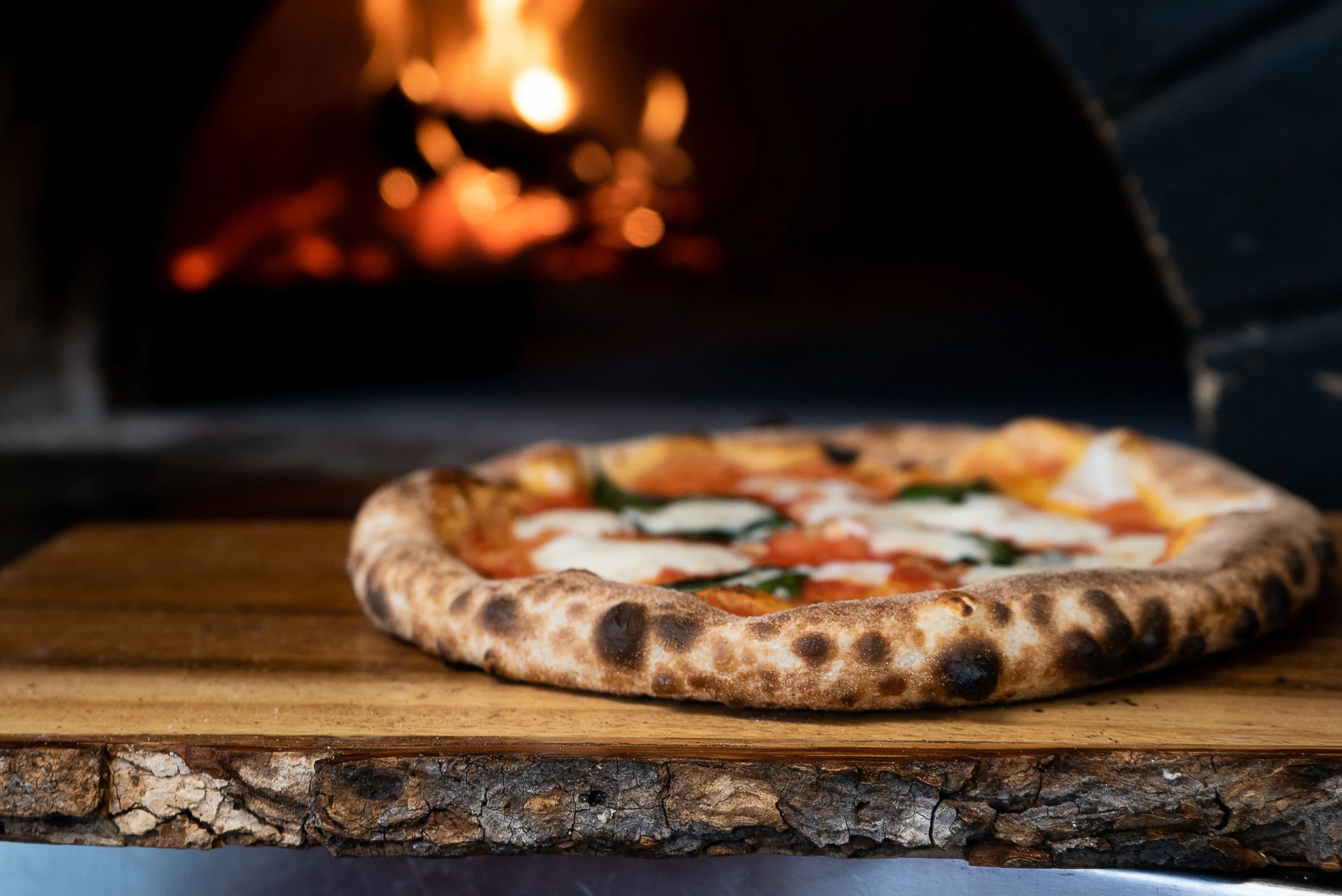 One of the most talked-about spots is a charming bistro that's known for its delightful fusion of French and Southern dishes. Here, diners are treated to a culinary journey where classic Southern ingredients meet sophisticated French techniques. Picture buttermilk fried chicken paired with a rich beurre blanc or shrimp and grits with a touch of creamy béarnaise. This melding of flavors offers patrons a dining experience that's both familiar and refreshingly unique.
For those in the mood for Italian, there's a trattoria nearby that has garnered rave reviews for its authentic pizzas and handcrafted pastas. Regulars often speak fondly of the wood-fired pizzas, which boast a crust that's the perfect blend of crispiness and chewiness. The homemade pasta dishes, draped in sauces crafted from heirloom recipes, transport diners straight to the heart of Italy. It's no wonder this place is often packed with families, couples, and friends sharing hearty meals and lively conversations.
But it's not just about upscale dining; the area near Belle Meade Ridge also offers cozy cafes perfect for Sunday brunches or afternoon coffee catch-ups. One particular café, set in a renovated historic building, has become the go-to spot for its famous avocado toast and freshly brewed artisanal coffees. The ambiance, with its rustic wooden beams and eclectic decor, exudes a warmth that makes patrons feel right at home.
Lastly, for those nights when residents crave Asian flavors, there's an exquisite sushi bar close by. The chef, known for his dedication to sourcing the freshest fish, crafts delicate sushi rolls and sashimi plates that are as much a visual treat as they are a delight to the taste buds. The intimate setting, paired with the meticulous attention to detail in each dish, ensures an unforgettable dining experience every time.
In essence, the area surrounding Belle Meade Ridge offers a culinary tapestry that caters to a plethora of tastes and preferences, ensuring that every dining outing is a memorable one.
Entertainment
Nashville, often hailed as the "Music City", ensures that residents near Belle Meade Ridge are never too far from an enthralling melody. The city's rich musical heritage resonates in every corner, from grand concert halls to intimate live music venues. For instance, just a short drive from Belle Meade Ridge, there's a renowned music hall that regularly hosts both established and emerging artists. It's a common sight to see residents heading there for an evening of soulful country tunes, foot-tapping rock anthems, or the gentle rhythms of an acoustic set.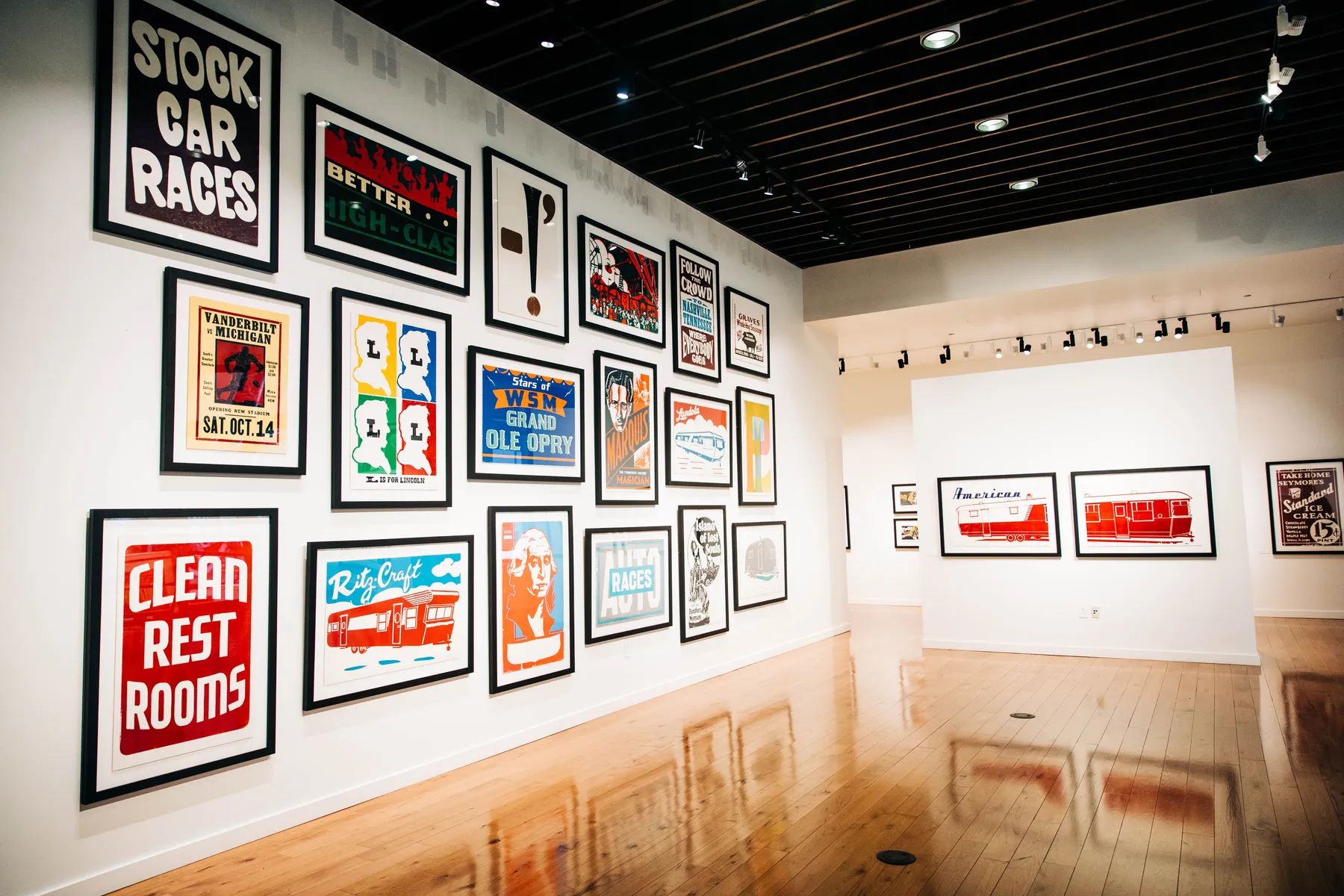 But it's not just about music. The local theater scene is burgeoning with talent. There's this particular theater, set in an architectural gem, which stages a diverse range of productions throughout the year. Whether it's a classic Shakespearean play, a modern drama, or a heartwarming musical, theater enthusiasts from Belle Meade Ridge and beyond find themselves captivated by the riveting performances showcased here.
For those with a penchant for art, there are a couple of galleries nearby, each housing an eclectic mix of contemporary and traditional artworks. These galleries not only offer a visual treat for art lovers but also serve as platforms for local artists to showcase their talent. Periodic art walks and workshops further enhance the vibrant artistic spirit of the community.
On the sporting front, Nashville's passion is palpable. Whether it's the electrifying atmosphere of a hockey game or the sheer thrill of a football match, the energy is contagious. The stadiums, easily accessible from Belle Meade Ridge, become a hub of activity, especially during the home games. Residents often gather with friends and family, donned in team colors, to cheer for their favorite local teams. It's more than just a game; it's a celebration, a ritual, that brings the community closer.
In short, the vicinity of Belle Meade Ridge is a melting pot of cultural, musical, and sporting events, ensuring there's always something happening to cater to the diverse tastes and interests of its residents.
Health and Wellness
Living near Belle Meade Ridge in Nashville offers residents more than just aesthetic delights and a strong sense of community; it also provides a myriad of health and wellness options to support a balanced lifestyle. The emphasis on holistic well-being in this region is evident in the variety of establishments and facilities dedicated to both physical and mental health.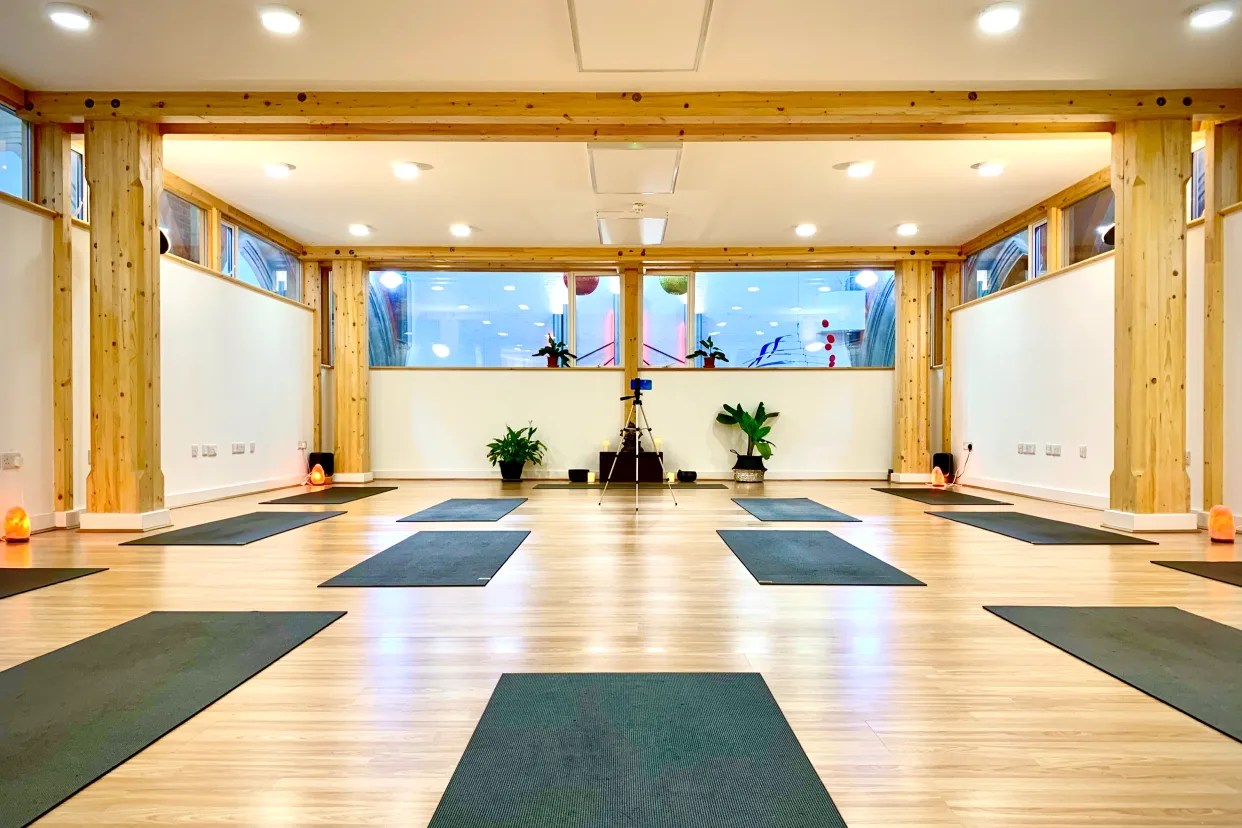 For starters, many residents are drawn to the yoga studio nestled just a few minutes away. With a calm, serene ambiance and experienced instructors, this haven offers classes ranging from invigorating vinyasa flows to restorative sessions that focus on relaxation and mindfulness. Beginners and seasoned practitioners alike find solace and strength on their mats, all while building a tight-knit community of fellow yogis.
If a more intense workout regime is on the agenda, there's a state-of-the-art fitness center close by that caters to all fitness levels. Offering everything from high-intensity interval training sessions to pilates and spinning classes, this facility ensures that residents have varied options to keep their routines fresh and challenging. Personal trainers are also available for those who seek a more tailored approach to their fitness journey.
Nature enthusiasts from Belle Meade Ridge often frequent the local parks and walking trails, which offer picturesque settings for outdoor activities. These green expanses serve as perfect spots for morning jogs, evening walks, or even meditative sessions amidst nature. The presence of such natural retreats underscores the area's commitment to fostering a lifestyle that harmoniously blends urban living with natural well-being.
For mental health and therapeutic services, the vicinity boasts wellness centers that focus on holistic healing. From traditional counseling services to alternative therapies like acupuncture and massage, these centers provide a comprehensive approach to mental and emotional well-being. They serve as reminders that health isn't just about the body, but also about nurturing the mind and spirit.
In addition, nutrition plays a pivotal role in the health journey of many Belle Meade Ridge residents. To cater to this, there are organic grocery stores and farmers' markets in the area, offering fresh, locally-sourced produce. These establishments, with their array of fruits, vegetables, and artisanal products, emphasize the importance of a balanced diet in one's overall wellness journey.
All in all, the Belle Meade Ridge vicinity in Nashville doesn't merely offer a place to live; it presents a lifestyle that's infused with opportunities for holistic health, well-being, and personal growth.
Outdoor Lifestyle
The area surrounding Belle Meade Ridge in Nashville, TN, truly is a haven for nature enthusiasts and those who crave outdoor activities. One can't discuss the green spaces near Belle Meade without mentioning the vast and gorgeous Percy Warner Park. Just a stone's throw away from Belle Meade Ridge, this park is often referred to as the "lungs" of the area. With its winding trails suitable for both hiking and horseback riding, it's a popular spot for locals seeking a retreat from the hustle and bustle of city life. On any given day, you might find joggers taking on its challenging paths or families picnicking in one of its many scenic spots.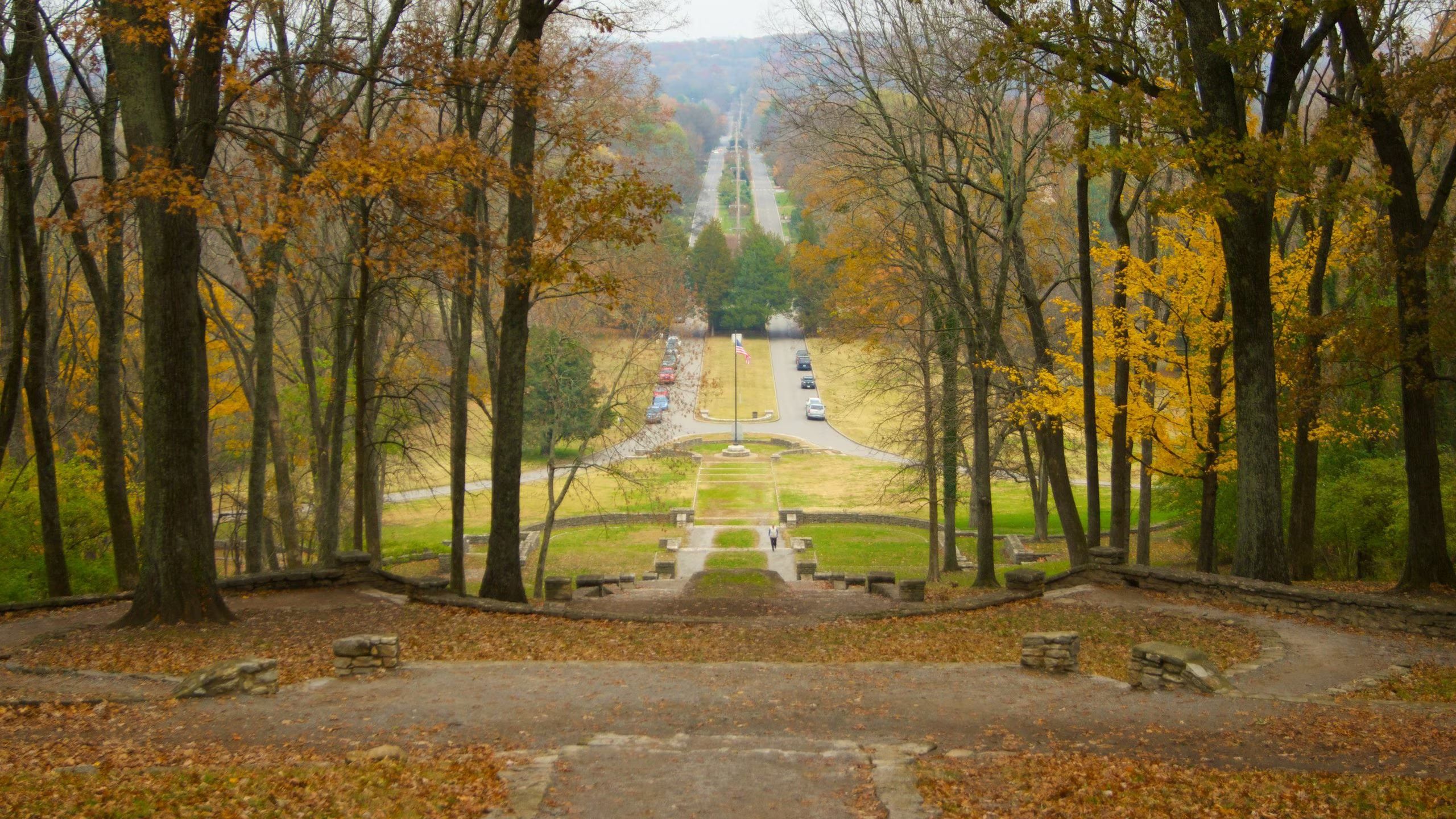 Adjacent to Percy Warner is Edwin Warner Park, its sister park and equally a favorite among nature lovers. It's fascinating to listen to the bird watchers share tales of the various species they've spotted or to join a group of amateur astronomers as they gaze up at the starry skies on clear nights.
The Richland Creek Greenway is another outdoor gem close to Belle Meade Ridge. Perfect for those who enjoy biking or a leisurely stroll, the greenway offers paved pathways that meander alongside the creek, providing picturesque views and moments of tranquillity. The gentle murmurs of the water, paired with the lush surroundings, create a sense of peace that's hard to find elsewhere.
But it's not just about parks and greenways. The area boasts several golf courses and clubs, where many residents indulge in the sport or simply enjoy the beautifully manicured landscapes. And for those who are keen on a more structured outdoor workout, the local tennis courts and sports fields offer plenty of opportunities to break a sweat while soaking in the natural beauty of the surroundings.
In essence, the area around Belle Meade Ridge seamlessly blends the allure of nature with a myriad of outdoor activities, making it an idyllic location for those who love to be out and about, relishing the gifts of the great outdoors.
Education
For residents of Belle Meade Ridge, Nashville, TN, education is a cornerstone of community life, and they are truly spoilt for choice when it comes to both public and private schooling options.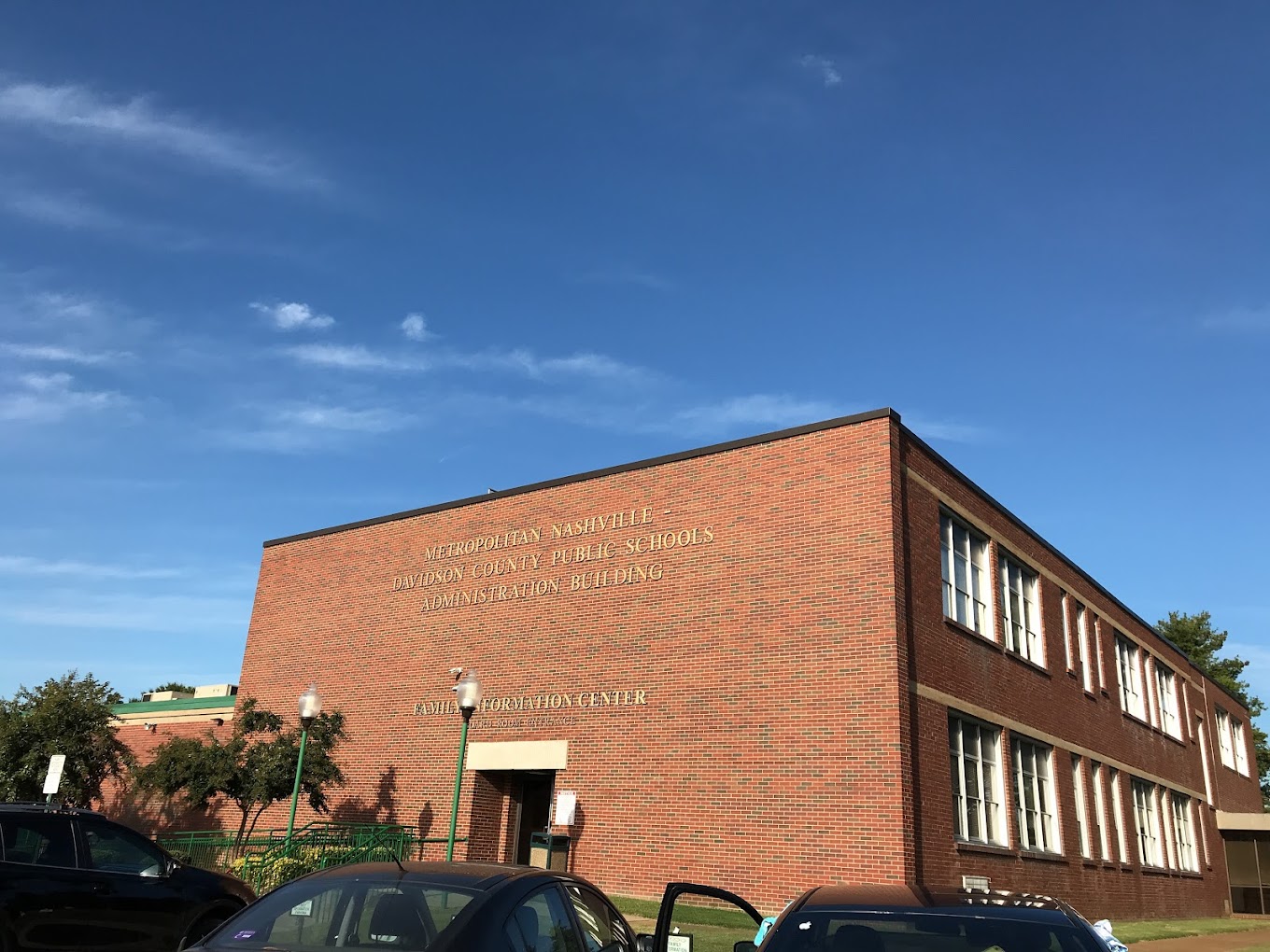 The public schools in the vicinity are part of the Metropolitan Nashville Public Schools system, and they have a reputation for fostering academic excellence. Hillsboro High School, for instance, is known for its rigorous academic programs and a diverse range of extracurricular activities. Many parents chat about the dedicated staff and how the school does a fantastic job preparing students for higher education. On the younger end, Julia Green Elementary is often mentioned in conversations for its engaging curriculum and warm community feel. It's one of those schools where teachers and parents work hand-in-hand to ensure the children get the best educational experience.
On the private education front, the options are equally impressive. The Harding Academy is one name that frequently pops up during neighborhood chats. It's an independent school that serves students from pre-kindergarten to grade 8. Many parents are drawn to its emphasis on holistic education, focusing not just on academics but also on character development and personal growth. Another noteworthy institution is the Ensworth School. With its sprawling campus and state-of-the-art facilities, it's a place where students are constantly encouraged to push boundaries, be it in the classroom, on the sports field, or on the stage.
For those leaning towards faith-based education, St. Paul Christian Academy is a sought-after choice. It offers a Christ-centered curriculum, and many families appreciate the blend of spiritual guidance with rigorous academic training.
In short, Belle Meade Ridge residents have an array of educational choices for their children, ensuring that each child's unique needs and aspirations are catered to in the best possible manner.
Shopping and Retail
Belle Meade Ridge, situated in the heart of Nashville, TN, is truly a shopper's paradise, with retail options that blend classic Southern charm with contemporary trends. The shopping landscape around the neighborhood offers a delightful mix, catering to both the discerning shopper and the casual browser.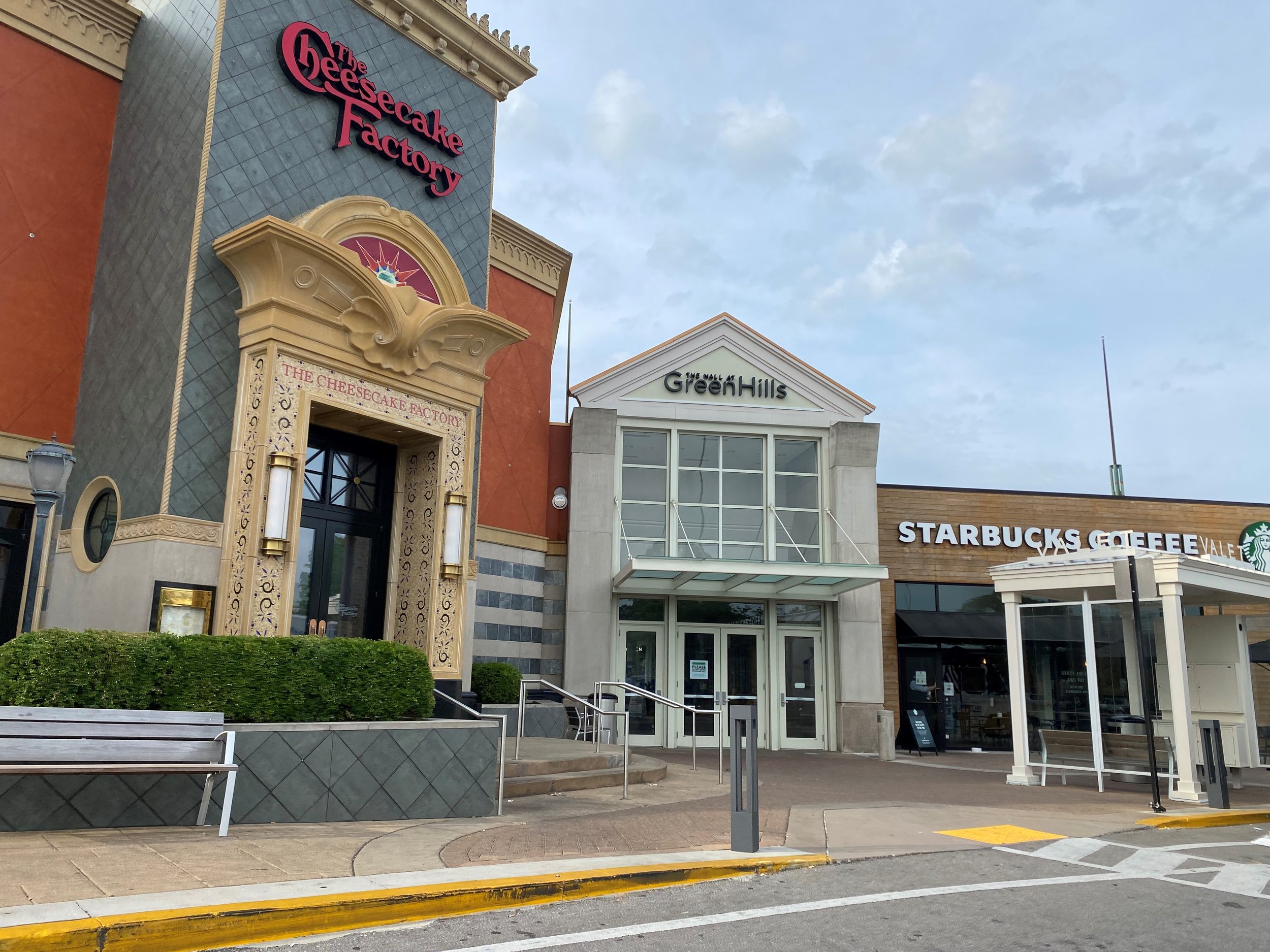 One of the most talked-about shopping destinations has to be The Mall at Green Hills. It's the kind of place where you can find both high-end brands and unique local boutiques under one roof. Whether you're in the mood for window shopping or seeking that perfect ensemble for an upcoming event, The Mall at Green Hills rarely disappoints. It's also quite common to overhear residents exchanging stories of their latest finds from this mall over coffee or during neighborhood gatherings.
Close by, the Hill Center offers a more open-air shopping experience. Its beautifully landscaped walkways are lined with a curated mix of national brands and locally-owned boutiques. It's not just about fashion, though. The Hill Center is known for its eclectic mix of home goods stores, artisanal shops, and gourmet food outlets. Many Belle Meade Ridge residents love to spend Saturday afternoons here, leisurely browsing through the offerings and often ending their spree at one of the delightful cafes or eateries within the center.
Of course, no discussion about shopping near Belle Meade Ridge is complete without a nod to the local boutiques that dot the nearby streets. These smaller shops, often run by locals, add a unique flavor to the shopping scene. They are the go-to places for one-of-a-kind gifts, handcrafted jewelry, or even bespoke clothing items.
In essence, the area around Belle Meade Ridge promises a shopping experience that is both diverse and delightful, ensuring residents never have to venture far to indulge in some retail therapy.
Business and Economy
When you think of Nashville, often the first thing that springs to mind is its legendary music scene. Just a hop, skip, and a jump from Belle Meade Ridge, the city's music industry is a significant economic driver. Known as "Music City," Nashville is home to countless recording studios, music labels, and talent agencies. The area around Belle Meade Ridge is no exception, with many professionals in the music industry residing in the vicinity, bringing an air of creativity and vibrancy to the community.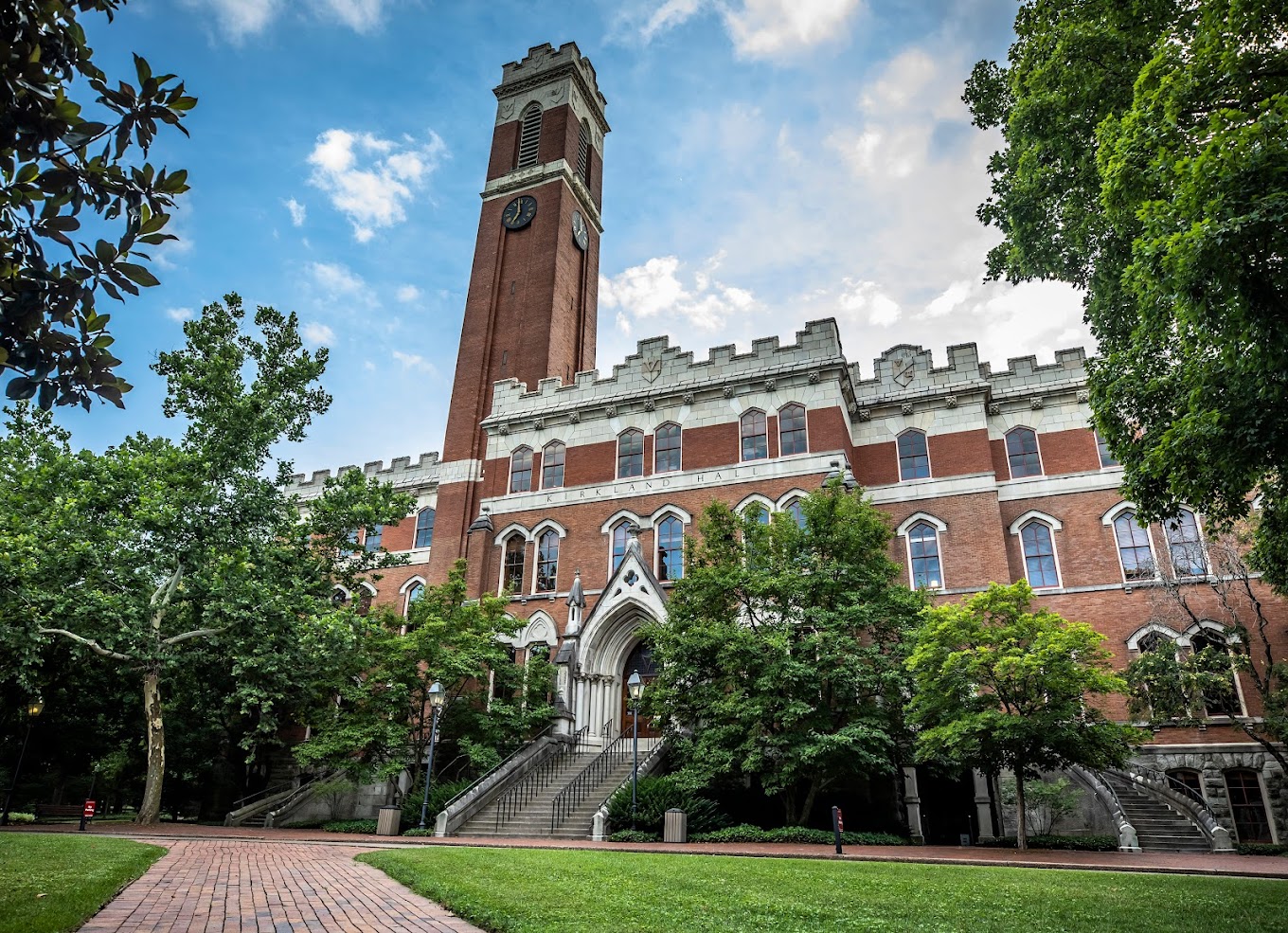 Beyond the tunes and melodies, healthcare has risen as another cornerstone of Nashville's economy. Renowned medical institutions like the Vanderbilt University Medical Center have not only provided top-notch healthcare to the residents but also contributed massively to research and development in the medical field. The healthcare sector's influence ripples through the Belle Meade Ridge neighborhood with many healthcare professionals choosing to make this area their home due to its proximity to major medical facilities.
Another pillar supporting the local economy is the tourism and hospitality sector. With Nashville's rich history, cultural landmarks, and, of course, the music scene, the city attracts millions of visitors annually. This influx has led to the growth of hotels, restaurants, and entertainment venues, providing employment opportunities and contributing significantly to the local economy. Belle Meade Plantation, for instance, a historic site close to Belle Meade Ridge, is a popular tourist spot, and it plays its part in showcasing the region's history and traditions.
Lastly, with the region's growth, there's been a surge in startups and tech companies setting their roots in Nashville. The tech boom has brought a young, dynamic crowd to the area, adding another layer of diversity to the Belle Meade Ridge neighborhood and surrounding areas.
In essence, while music might be Nashville's heart, the city pulses with an array of industries and businesses, each adding its unique beat to the rhythm of the local economy.
Hotels and Lodging
When friends or acquaintances mention they're visiting Nashville and ask about places to stay near Belle Meade Ridge, there's a delightful variety of options to recommend, each providing a unique experience of Southern hospitality.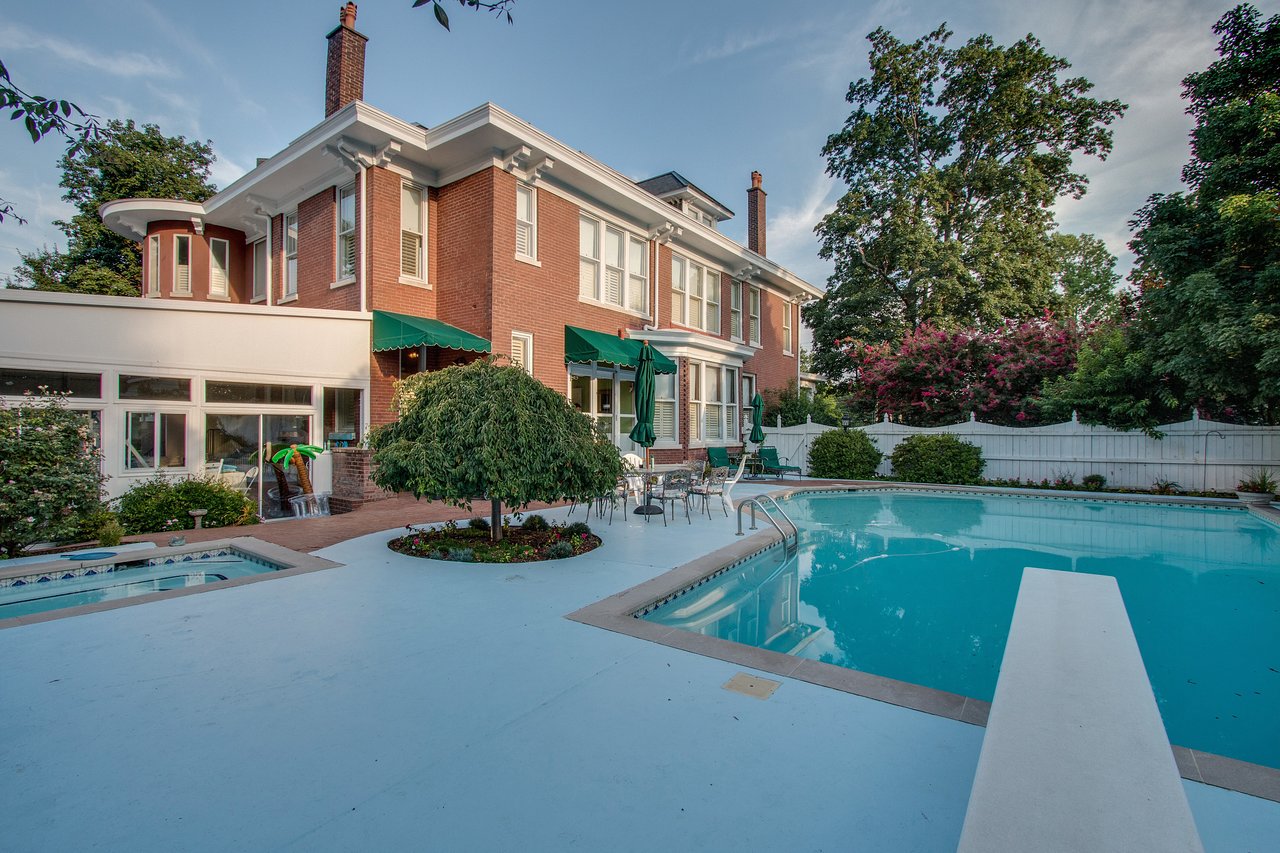 One of the most iconic accommodations in the area has to be The Belle Meade Inn. Just a short drive from the ridge, this elegant hotel blends historic charm with modern amenities. Its stately architecture and manicured grounds transport guests to a bygone era, making it a favorite for those looking to soak in Nashville's rich history. Many travelers love to share stories of their morning walks in the inn's sprawling gardens or the delicious Southern breakfasts they savored.
For those visitors who prefer a more intimate experience, there are several charming bed and breakfasts in the vicinity. The Timothy Demonbreun House, for instance, is often a topic of conversation among locals. Nestled in a beautifully restored historic mansion, it promises a cozy, home-away-from-home feel. Guests often rave about the gourmet breakfasts served here, each dish crafted with love and local ingredients. Moreover, the hospitable hosts have a treasure trove of local stories and tips, ensuring that guests truly get a taste of local culture.
Of course, for visitors seeking more contemporary accommodations, there are several boutique hotels and mainstream lodgings in and around the Belle Meade area. These establishments, with their modern amenities and chic decor, cater to both business travelers and tourists, ensuring a comfortable stay.
In essence, whether one is looking for a luxurious suite, a historic room, or a cozy B&B nook, the area around Belle Meade Ridge offers a plethora of lodging options, each promising a unique and memorable Nashville experience.
Travel and Transportation
For those residing in or visiting Belle Meade Ridge, Nashville, TN, connectivity is a topic that often comes up in casual conversations. Thankfully, this lovely neighborhood is pretty well-connected to the wider city and beyond, ensuring that residents and visitors alike can move around with ease.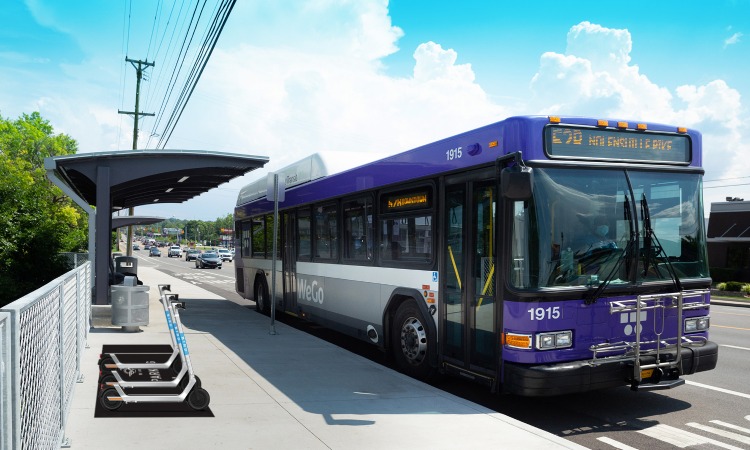 The Nashville International Airport, or BNA as locals affectionately call it, is the primary airport serving the region. While it's a bit of a drive from Belle Meade Ridge, it's well worth it for the plethora of domestic and international flights it offers. On a typical day without much traffic, you'd expect a commute of about 20 to 30 minutes to the airport. Over brunch or coffee, residents often exchange tips about the best times to head to the airport or their favorite parking spots there.
Closer to home, public transportation offers a convenient option for daily commutes or leisurely trips across the city. The Metropolitan Transit Authority (MTA) operates several bus routes that pass through or near Belle Meade Ridge, providing a reliable mode of transit for those who prefer not to drive. It's not uncommon to hear residents sharing stories of their adventures on the MTA buses or offering advice to newcomers about which routes to take.
Additionally, rideshare services like Uber and Lyft have become increasingly popular in the area. Many locals find it convenient for nights out in the town or for those occasions when they'd rather not deal with parking. The efficiency and promptness of these services often become a topic of discussion during neighborhood get-togethers.
In essence, whether by air, bus, or rideshare, the area around Belle Meade Ridge offers various transportation options, ensuring that residents and visitors can navigate the city with relative ease.