Belle Meade, Nashville, TN Homes for Sale
Belle Meade, Nashville, TN Homes for Sale
September 27, 2023
$2,875,000
Med. List Price
Belle Meade Homes
Nestled in the heart of Nashville, TN, the homes in Belle Meade are the epitome of Southern elegance and charm. Characterized by sprawling estates, these residences often boast colonial and neoclassical architectural styles. Their sprawling lawns, often meticulously landscaped, provide a visual feast for the eyes with mature trees, blooming flowers, and intricate garden designs. It's not uncommon to find grand entrances, sweeping staircases, and multiple fireplaces in many of the homes, reflecting the area's commitment to preserving historical elegance.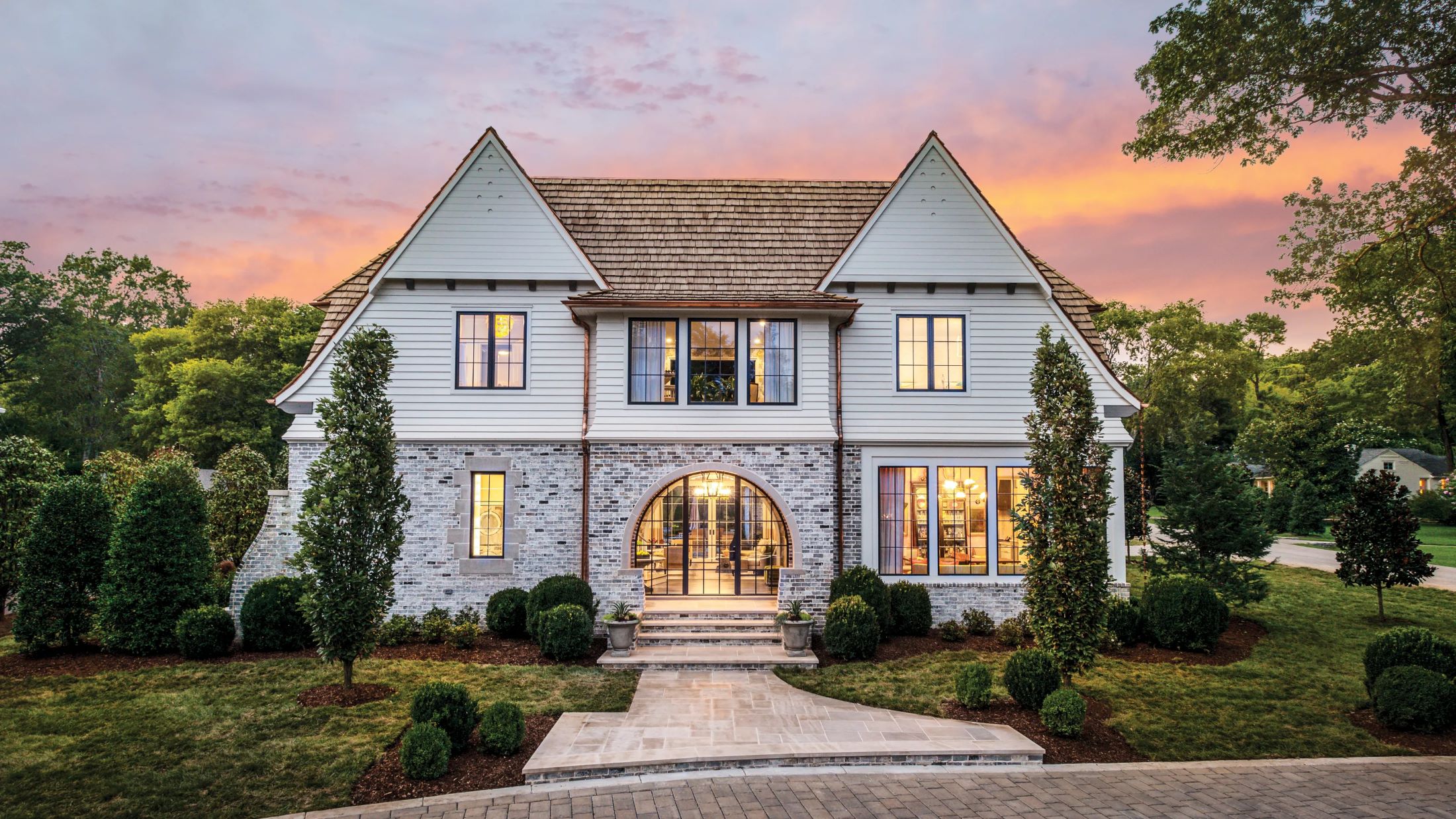 Furthermore, these homes often benefit from expansive interiors, with generous room sizes and thoughtfully planned layouts. The craftsmanship in Belle Meade homes is apparent in the exquisite detailing, from coffered ceilings and wainscoting to custom cabinetry and millwork. Many homes also incorporate modern amenities seamlessly, ensuring that while residents are surrounded by timeless beauty, they aren't deprived of contemporary comforts. Features like chef's kitchens, spa-like master bathrooms, and state-of-the-art home theaters can be found discreetly integrated into these traditional settings.
The sense of community in Belle Meade is palpable. Its tree-lined streets and limited commercial intrusions create a serene and exclusive environment for its residents. Despite its seeming seclusion, the community enjoys a prime location, with the vibrant city center of Nashville just a short drive away. This allows residents to enjoy the best of both worlds – the peace and quiet of a suburban sanctuary, and the excitement and convenience of urban living.
The surrounding community places a strong emphasis on safety and security. With its own dedicated police force, Belle Meade residents rest easy knowing that safety is a top priority. The community is also home to some of Nashville's most prestigious schools, making it a sought-after location for families. Recreational opportunities abound, with local parks, golf courses, and equestrian facilities providing ample choices for leisurely pursuits.
Moreover, Belle Meade's position in Nashville ensures that residents are never far from culture and entertainment. The local theaters, art galleries, and music venues ensure that those who reside in this enclave have ample opportunities to enrich their lives with cultural experiences. Fine dining establishments and high-end boutiques can be found just minutes away, further enhancing the luxurious lifestyle that Belle Meade offers its inhabitants.
Similar Communities
Adjacent to Belle Meade, the affluent neighborhood of Green Hills stands as one of Nashville's premier residential locales. Like Belle Meade, Green Hills boasts a mix of stately homes that often reflect traditional Southern architecture, complemented by modern design elements. With its upscale shopping centers like The Mall at Green Hills, residents here enjoy access to luxury brands and gourmet dining options, making it a hub for those who appreciate the finer things in life. The area's well-maintained streets, lush landscaping, and proximity to some of Nashville's top schools, such as Lipscomb University, underscore the neighborhood's commitment to quality living.
Forest Hills is another enclave of luxury, providing a more wooded and secluded feel for its residents. Located to the south of Belle Meade, this neighborhood is distinguished by its verdant surroundings, with homes often tucked away amidst thickets of trees, offering privacy and tranquility. The architectural styles here are diverse, ranging from Tudor and Colonial to sleek contemporary designs. Much like Belle Meade, many properties in Forest Hills span several acres, offering residents ample outdoor space to create their own oasis, be it through landscaped gardens, pools, or outdoor entertainment areas.
Then there's Oak Hill, a neighborhood that mirrors Belle Meade's commitment to preserving a lush, green environment. Oak Hill's spacious properties often showcase mid-century modern homes, as well as traditional Southern estates. Its streets meander through hilly terrains, making way for homes that offer sweeping views of the Nashville skyline. Radnor Lake State Park, a gem in the heart of the neighborhood, offers residents a chance to engage with nature directly, with hiking trails, wildlife sightings, and serene lake views. The community's commitment to maintaining a peaceful residential ambiance while being minutes away from the city's bustling core makes it a favored choice among Nashville's elite.
West Meade, not to be confused with its eastern counterpart, is equally deserving of mention. This neighborhood seamlessly blends the sophistication of Belle Meade with a touch of rustic charm. Large plots of land are common, and the homes, while echoing the grandeur of Belle Meade's estates, often incorporate elements that are in harmony with the natural surroundings. Creeks and wooded areas abound, and residents take pride in the balance of luxury and nature that West Meade offers. The neighborhood's proximity to Percy Warner Park, one of the largest parks in Nashville, ensures that recreational opportunities are never far for those who call West Meade home.
Food Scene
Ah, when it comes to dining near Belle Meade, Nashville really does spoil its residents and visitors alike. Nestled amidst its tree-lined streets and historic homes, the culinary scene here is vibrant, offering a diverse array of flavors and experiences. For those who have a penchant for the classics, there's Sperry's. This establishment, with its old-world charm, is a beloved staple in the Belle Meade community. Known for its sumptuous steaks and seafood, Sperry's promises a dining experience that's both elegant and deliciously satisfying.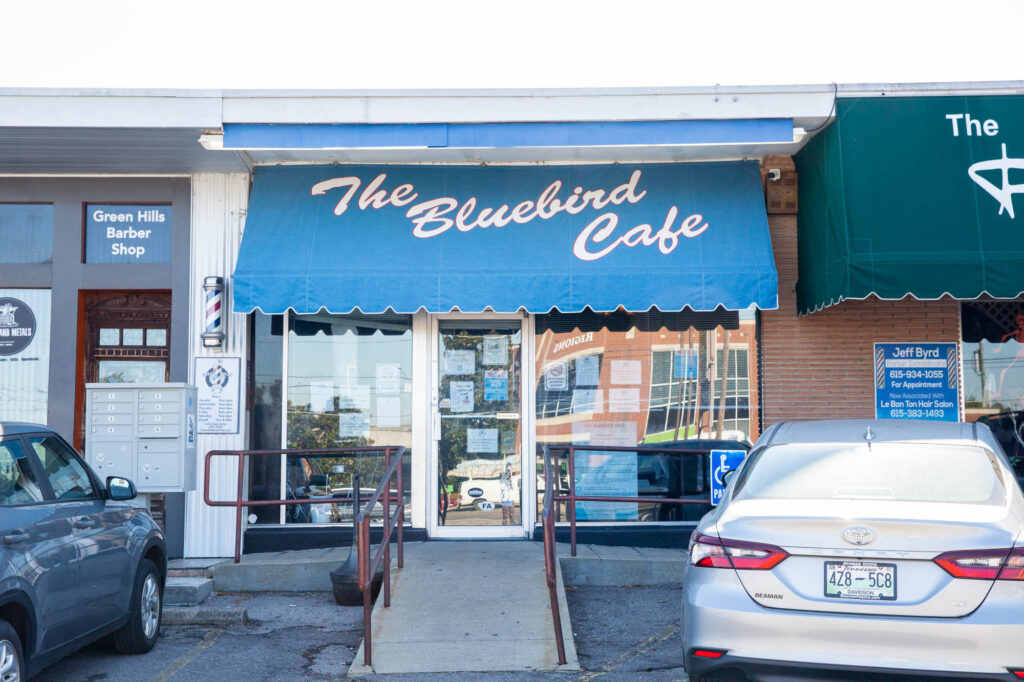 Just a short drive away, in the neighboring Green Hills, is another gem, The Bluebird Cafe. While this spot may look unassuming from the outside, it's renowned for its intimate live music sessions, often featuring up-and-coming songwriters. Paired with its cozy ambiance and a menu full of comfort food favorites, The Bluebird Cafe offers both an auditory and gastronomic treat. It's no wonder this spot has earned legendary status among locals and tourists alike.
For those who crave global flavors, Belle Meade doesn't disappoint. Santo, for example, is a must-visit for fans of Mediterranean cuisine. With dishes that evoke the sun-kissed flavors of coastal Europe, Santo promises a culinary journey that's both authentic and contemporary. Their tapas-style dishes are perfect for sharing, making the dining experience all the more communal and delightful.
And of course, no conversation about Nashville's dining scene would be complete without mentioning its iconic Southern comfort food. Near Belle Meade, one can indulge in the rich flavors of biscuits, gravy, fried chicken, and more at spots like Loveless Cafe. Known far and wide for its homestyle cooking and warm hospitality, Loveless offers a taste of the South that's both nostalgic and irresistibly delicious. Whether it's for breakfast, lunch, or dinner, a meal here feels like a comforting embrace, reminding one of the culinary heritage that Nashville holds dear.
Entertainment
Nashville, often dubbed "Music City", is a hub of entertainment, and living near Belle Meade places you right at the heart of the action. Just a stone's throw away is the iconic Grand Ole Opry, where country music legends and rising stars alike grace the stage. It's an establishment that pulsates with history and talent, and attending a live show there feels like becoming a part of a musical legacy that's been woven over decades.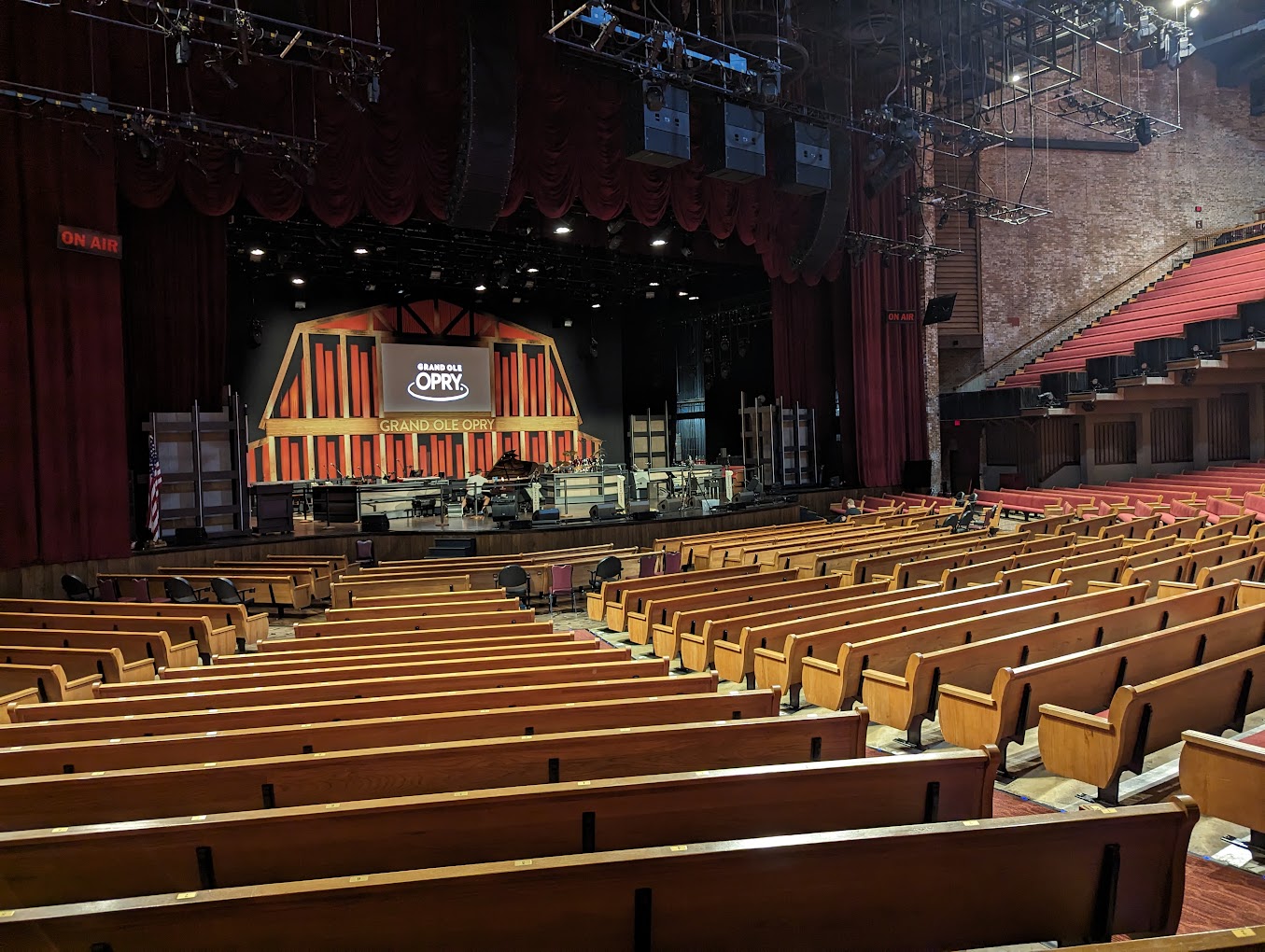 Then, of course, there's Broadway in downtown Nashville, not too far from Belle Meade. This lively strip is home to a plethora of honky-tonk bars and venues where live music is the order of the day (and night). From foot-tapping country tunes to soulful blues and rousing rock 'n' roll, there's a soundtrack for everyone on Broadway. It's this electric atmosphere, combined with the neon lights and energetic crowds, that truly captures the essence of Nashville's vibrant nightlife.
For those with a passion for sports, the nearby Nissan Stadium is a treat. This colossal venue, perched by the Cumberland River, is where the Tennessee Titans showcase their gridiron prowess. Whether you're a die-hard football fan or just in it for the camaraderie and stadium snacks, game days here are always filled with excitement. Similarly, the Bridgestone Arena, home to the Nashville Predators, sees hockey enthusiasts flocking in large numbers. The roar of the crowd, the thrill of the game, and the collective spirit make attending these matches an experience to remember.
Beyond the major venues, Nashville and its neighborhoods, including areas near Belle Meade, offer a myriad of smaller entertainment options. From intimate comedy clubs to eclectic art galleries and local theater productions, there's always something happening to keep residents and visitors entertained and culturally enriched.
Health and Wellness
Living near Belle Meade in Nashville certainly offers a wealth of opportunities for those committed to health and wellness. The region boasts a delightful blend of natural surroundings and modern amenities that cater to both the body and the mind, encouraging a holistic approach to well-being.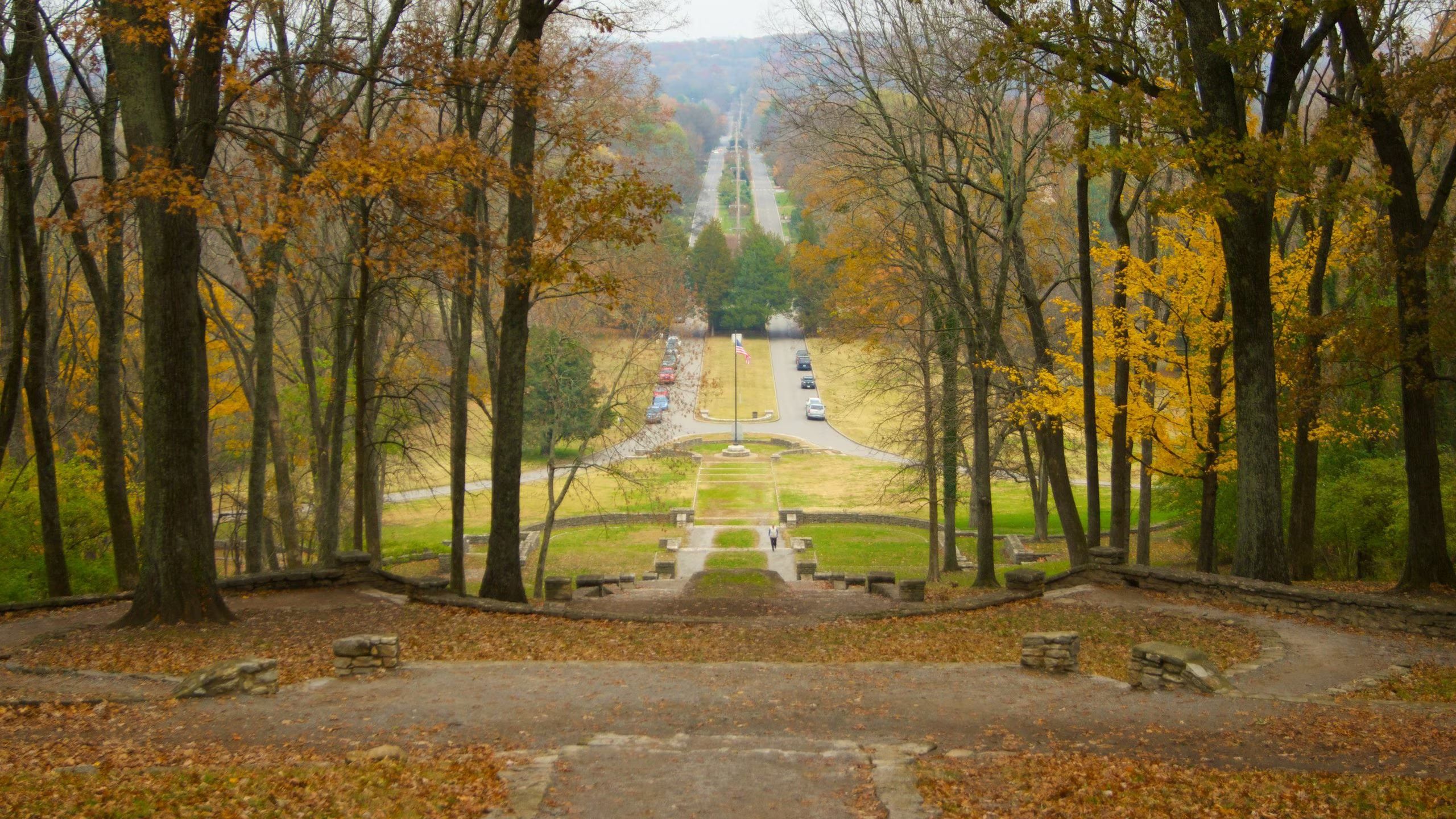 One of the standout features for nature lovers is the close proximity to Percy Warner Park. This expansive green space is a haven for those seeking outdoor activities. With its miles of hiking and biking trails, it's a regular spot for residents who want to get their daily dose of exercise while soaking in the beauty of nature. The rolling hills and dense woodlands provide both challenging terrains for fitness enthusiasts and serene spots for meditation or yoga.
Speaking of yoga, the area surrounding Belle Meade is dotted with several wellness studios. Places like Hot Yoga Nashville offer a range of classes from Bikram to Vinyasa, catering to both beginners and seasoned yogis. The local community often finds solace and strength in the practice, making these studios more than just exercise venues; they're also places of connection and introspection.
For those who prefer a more traditional workout setting, there are state-of-the-art fitness centers and gyms nearby. Many of these establishments, beyond just weights and cardio equipment, offer group classes, personal training sessions, and even nutritional counseling, ensuring that members receive a comprehensive approach to health.
Nutrition and clean eating are well supported in the Belle Meade vicinity. Local farmers' markets often pop up, providing residents with access to fresh, organic produce. Stores and cafes that emphasize organic, farm-to-table, and whole-food options cater to the health-conscious. Establishments like The Turnip Truck, for instance, not only provide organic grocery items but also often host events and workshops on healthy eating and lifestyle.
Finally, holistic wellness is also a growing trend in the region. Numerous spas and wellness centers near Belle Meade offer treatments ranging from massages and acupuncture to more specialized therapies like cryotherapy and infrared saunas. These centers focus on rejuvenation, detoxification, and overall balance, ensuring that residents have every opportunity to maintain optimal health and vitality.
Outdoor Lifestyle
Nestled within the dynamic cityscape of Nashville, the area surrounding Belle Meade is a veritable oasis for those who yearn for green spaces and outdoor activities. The symbiosis of nature and urban living here is truly special, offering numerous ways for residents to immerse themselves in the great outdoors.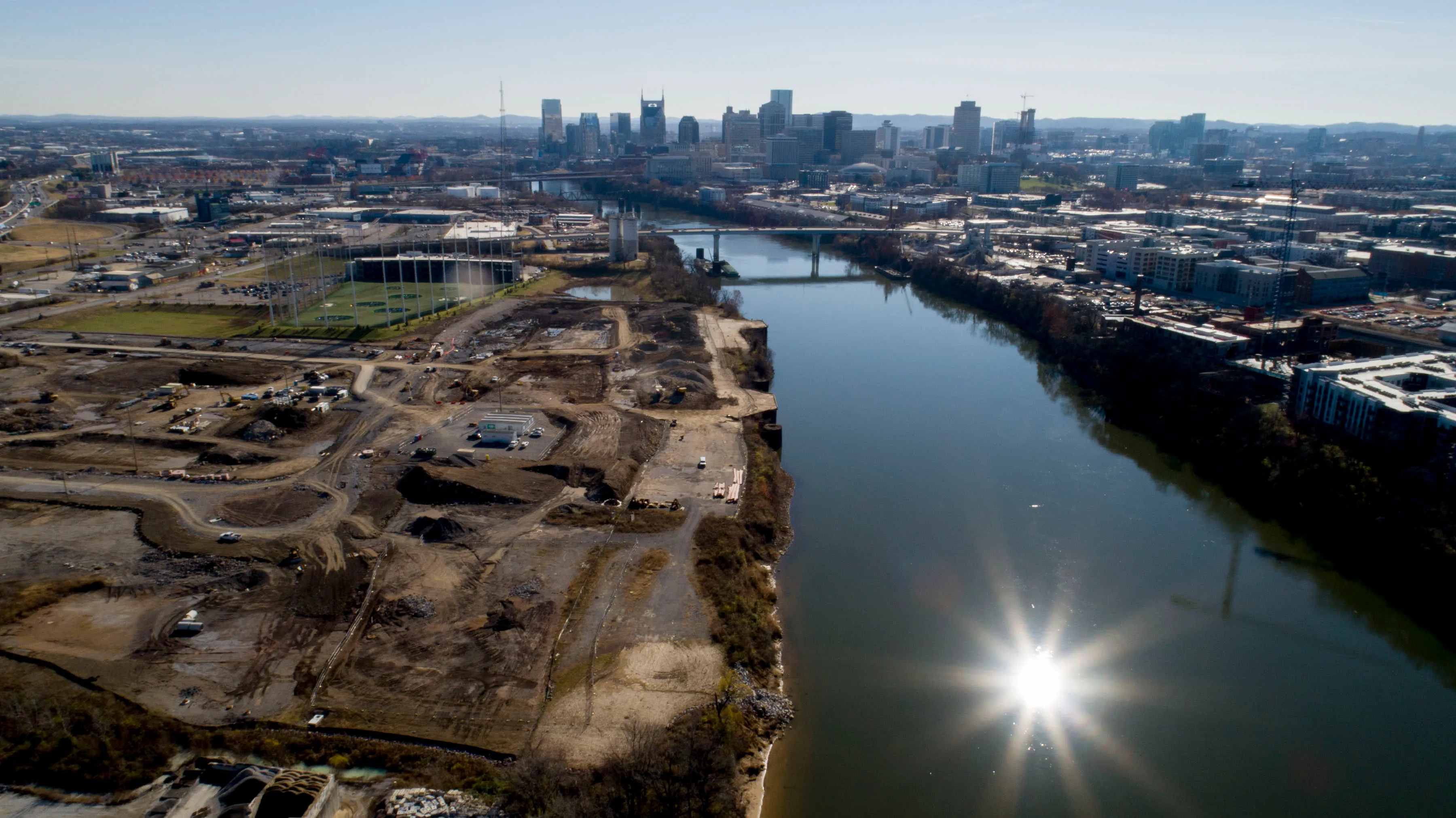 Arguably the crown jewel of the region's park system is Percy Warner Park. A vast expanse of undulating hills, dense woodlands, and open meadows, Percy Warner is a favorite among locals for its scenic beauty and recreational offerings. Whether you're a seasoned hiker or just looking for a leisurely stroll, the park's numerous trails offer something for everyone. The iconic stone gates at its entrance are emblematic of the natural wonders that lie within, from bubbling brooks to panoramic viewpoints.
Adjacent to Percy Warner is its smaller sibling, Edwin Warner Park. While slightly more modest in size, Edwin Warner is no less enchanting. Particularly notable is its bird-watching opportunities, with many enthusiasts flocking here, binoculars in hand, to catch a glimpse of the region's diverse avian residents.
Richland Creek Greenway is another outdoor gem, weaving its way through lush landscapes and connecting various neighborhoods. It's a favorite among joggers, cyclists, and anyone looking to traverse the city without the constant hum of vehicular traffic. The greenway encapsulates the spirit of Nashville's commitment to ensuring that urban development and nature coexist harmoniously.
Moreover, Belle Meade's proximity to the Cumberland River adds a waterborne dimension to its outdoor offerings. Kayaking, canoeing, or simply picnicking by its banks provides a delightful way to spend a sunny afternoon. The gentle ebb and flow of the river, combined with the distant sounds of songbirds, offer a tranquil backdrop to outdoor adventures.
Community gardens and smaller green pockets scattered around Belle Meade further enhance the outdoor lifestyle. These spaces, often tended to by local residents, are a testament to the neighborhood's collective appreciation for nature. Whether it's a spontaneous game of frisbee, an outdoor yoga session, or just lounging with a good book under a shade tree, the green spaces near Belle Meade beckon everyone to step outside and breathe deeply.
Education
Belle Meade's reputation for elegance and refinement extends beyond its leafy streets and historic homes; it's reflected in the quality of education available to its residents. Families residing in this enclave of Nashville have access to a myriad of educational choices, ensuring their young ones receive a robust foundation for their academic futures.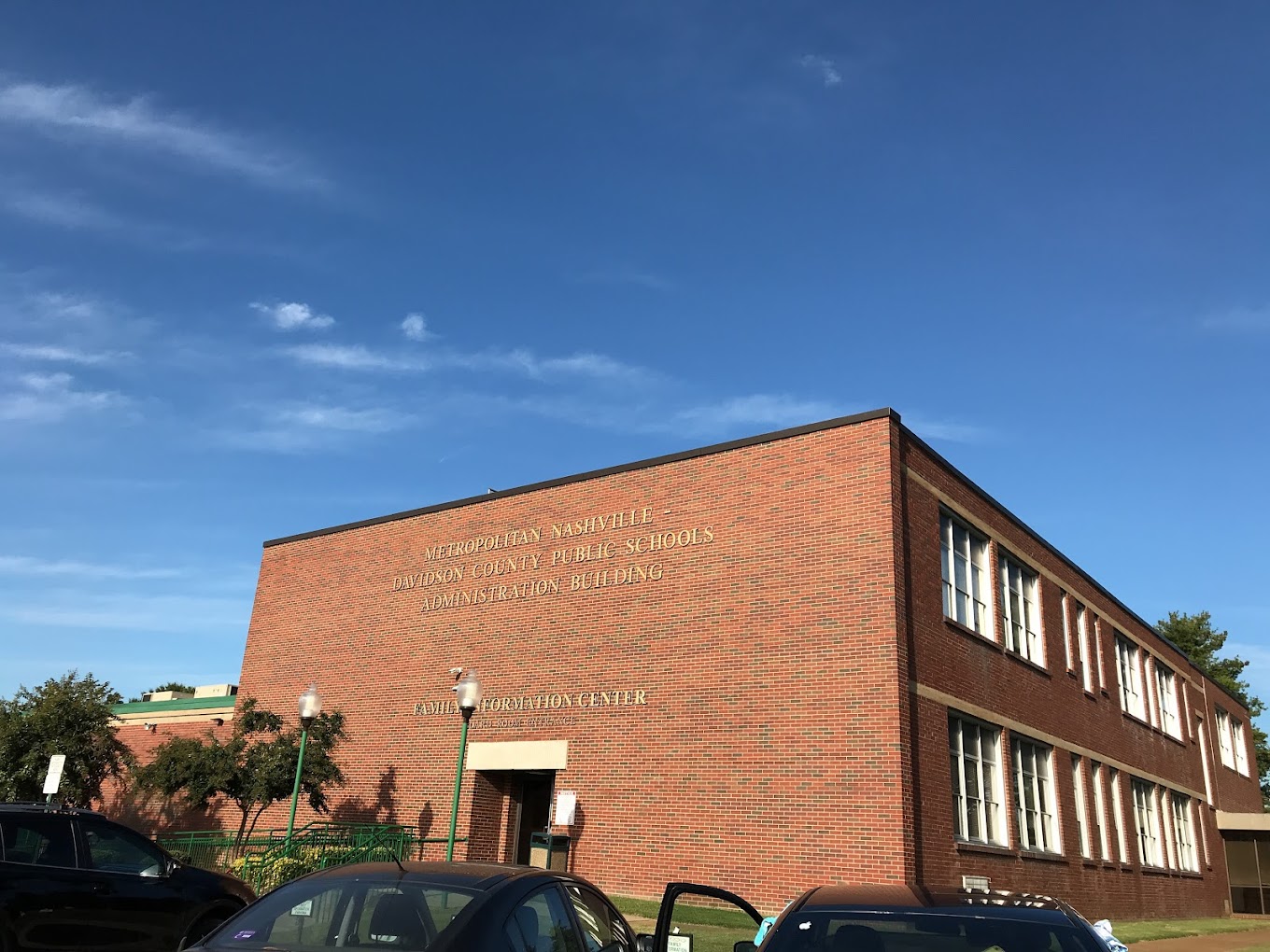 On the public school front, Belle Meade is served by the Metro Nashville Public Schools system, which offers several esteemed institutions. One notable school is Julia Green Elementary, often lauded for its dedicated staff and a comprehensive curriculum that emphasizes both academics and character development. The school's commitment to fostering a nurturing environment has made it a top choice for many Belle Meade families.
High school students have the benefit of attending Hillsboro High School, known for its rigorous academic programs and diverse extracurricular offerings. The school has been recognized for its commitment to excellence, particularly in the fields of science, technology, and the arts. The International Baccalaureate program offered here is a testament to its global approach to education.
Private education in and around Belle Meade is equally commendable. The Harpeth Hall School, for instance, is an all-girls institution with a storied history that dates back over a century. Its emphasis on leadership, integrity, and community engagement has produced generations of confident and capable young women. Similarly, Montgomery Bell Academy, an all-boys school, stands as a beacon of academic rigor and character education, preparing its students not just for college but for life.
Another noteworthy institution is Harding Academy, which offers a co-ed environment and a curriculum that seeks to balance traditional academic subjects with innovative, future-ready learning strategies. With a sprawling campus and state-of-the-art facilities, it's a haven for holistic learning.
What binds all these institutions together, be they public or private, is a shared commitment to nurturing curious minds. In Belle Meade, education is not just about textbooks and test scores; it's about shaping well-rounded individuals ready to make a mark on the world.
Shopping and Retail
Ah, shopping near Belle Meade! If you're someone who loves to indulge in a bit of retail therapy or simply enjoy browsing through eclectic collections, this area of Nashville has got you covered. Belle Meade, with its stately homes and tree-lined avenues, is just a hop, skip, and a jump away from some of the city's prime shopping locales.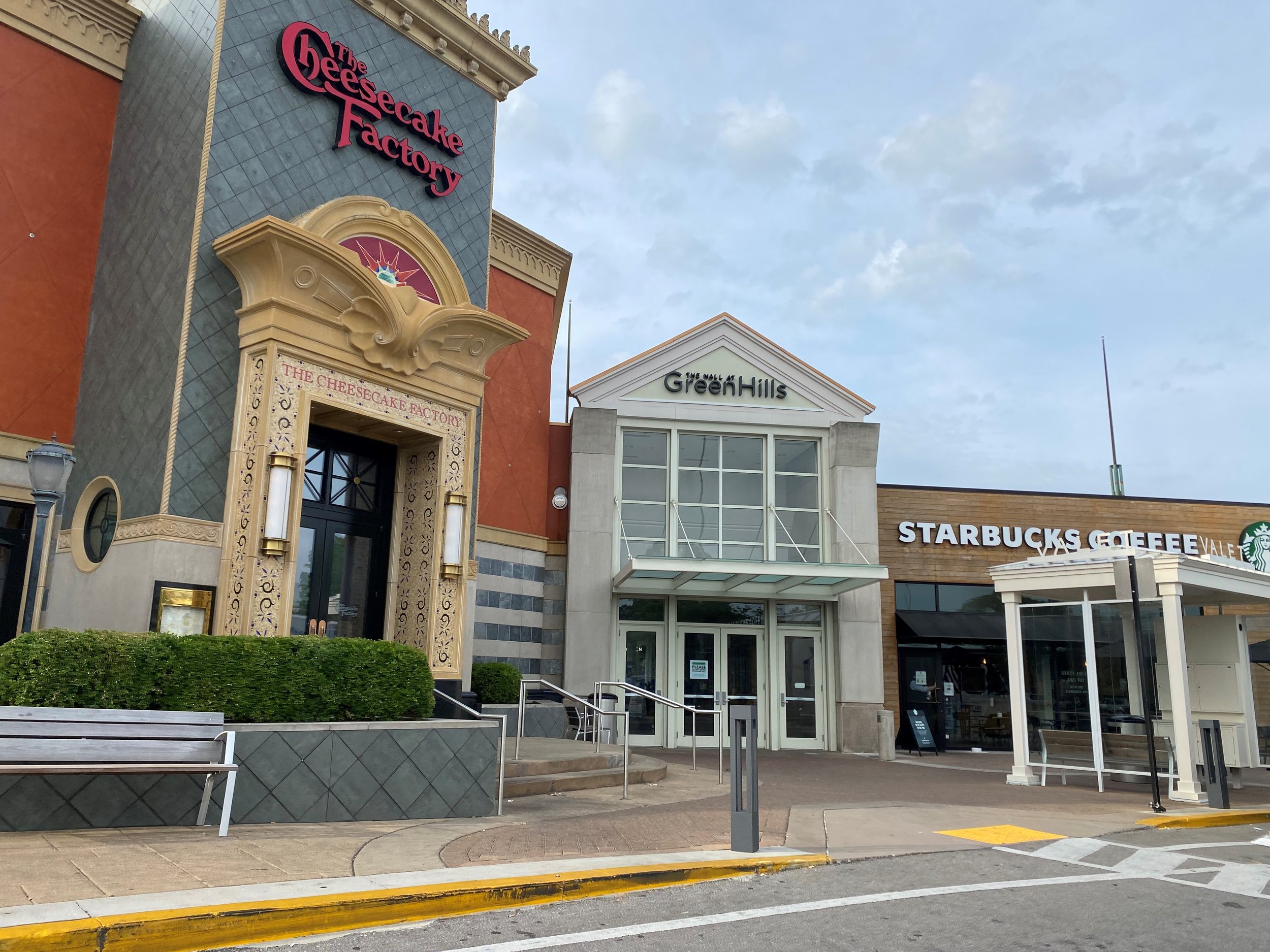 One can't speak about shopping in the vicinity without mentioning The Mall at Green Hills. This upscale shopping center, just a short drive from Belle Meade, is a delightful blend of luxury brands, boutique stores, and popular retail chains. From high-end fashion names like Louis Vuitton and Tiffany & Co. to staple stores like Nordstrom and Apple, it's a shopping haven for both the discerning and the casual shopper. Plus, if you need a break, there's a variety of dining options to choose from, ranging from quick bites to gourmet meals.
For a more local and curated shopping experience, the Hillsboro Village, not far from Belle Meade, is a must-visit. This charming neighborhood strip is dotted with independent boutiques, specialty stores, and cozy cafes. Book enthusiasts often find themselves lost in the aisles of BookManBookWoman, a treasure trove of both new and used books. Meanwhile, stores like Pangaea and Posh offer quirky and unique fashion pieces that you'd be hard-pressed to find elsewhere.
Of course, no Nashville shopping experience is complete without a visit to some of its famed music stores. In the vicinity of Belle Meade, you'll find shops that sell vintage records, top-of-the-line guitars, and all things music. After all, this is "Music City", and whether you're a musician or just a fan, there's something incredibly magical about flipping through vinyl or strumming a guitar in one of these iconic establishments.
All in all, the areas surrounding Belle Meade offer a shopping experience that's as varied as it is enjoyable. Whether you're in the mood for luxury brands, unique finds, or just a leisurely window shopping session, there's something here for every kind of shopper.
Business and Economy
Belle Meade, while a primarily residential enclave, is situated within the dynamic economic landscape of Nashville, which has seen a considerable growth and diversification of its industries over the past few decades. This has shaped not just the job market but also the cultural and social fabric of communities like Belle Meade.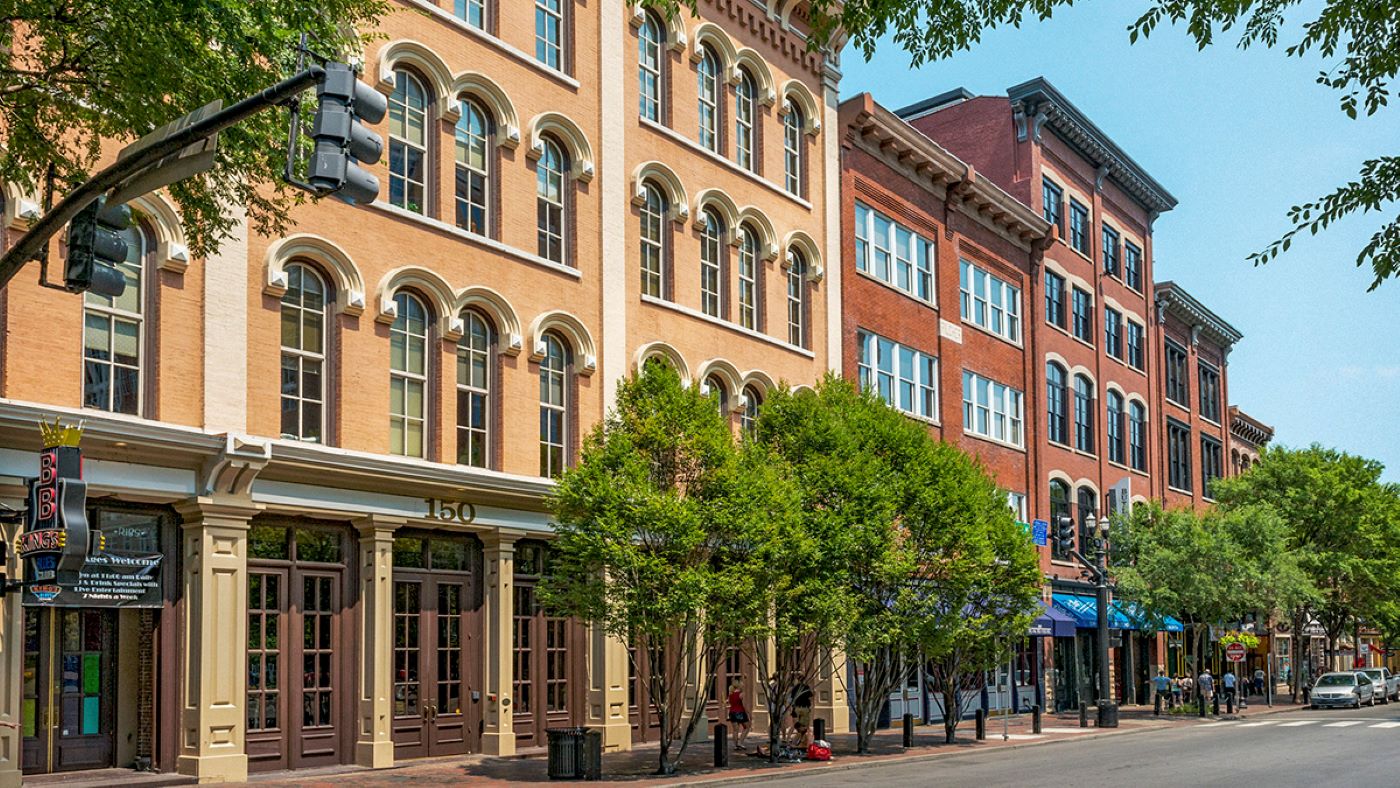 At the heart of Nashville's economy is, of course, the music industry. Dubbed "Music City," Nashville is home to numerous record labels, music publishing houses, recording studios, and related businesses. This isn't just about country music, although that's certainly a significant element. Over time, the city's musical repertoire has expanded to encompass a wide variety of genres, from rock to blues to indie, all contributing to the bustling music-related business ecosystem.
However, Nashville isn't a one-note city when it comes to its industries. Healthcare, for instance, is a major economic driver. Renowned institutions like Vanderbilt University Medical Center and the HCA Healthcare headquarters provide not just world-class medical care but also contribute substantially to the local job market. The city's concentration of hospitals, clinics, and research institutions has given it the moniker "the Silicon Valley of Healthcare."
Adding to this diverse economic mix is the booming tech industry. In recent years, Nashville has become a hub for tech startups and innovation, driven by local entrepreneurial spirit, supportive infrastructures, and educational institutions that feed talent into the sector. This influx of tech-driven energy complements the city's traditional industries, bringing a contemporary dynamism to its business landscape.
Moreover, Nashville's strategic location has made it a key player in the logistics and transportation sector. Major companies have set up distribution centers in the region, taking advantage of the city's connectivity and infrastructure.
Close to Belle Meade, the influence of these industries is palpable. While residents might relish the tranquility and historic charm of their neighborhood, they're invariably connected to Nashville's vibrant economic pulse, whether they're healthcare professionals, tech innovators, musicians, or play a role in the myriad of businesses that call this city home.
Hotels and Lodging
Belle Meade's vicinity to the heart of Nashville means that it's never too far from a diverse array of accommodation choices, catering to all types of visitors, whether they're in town for business, pleasure, or a bit of both.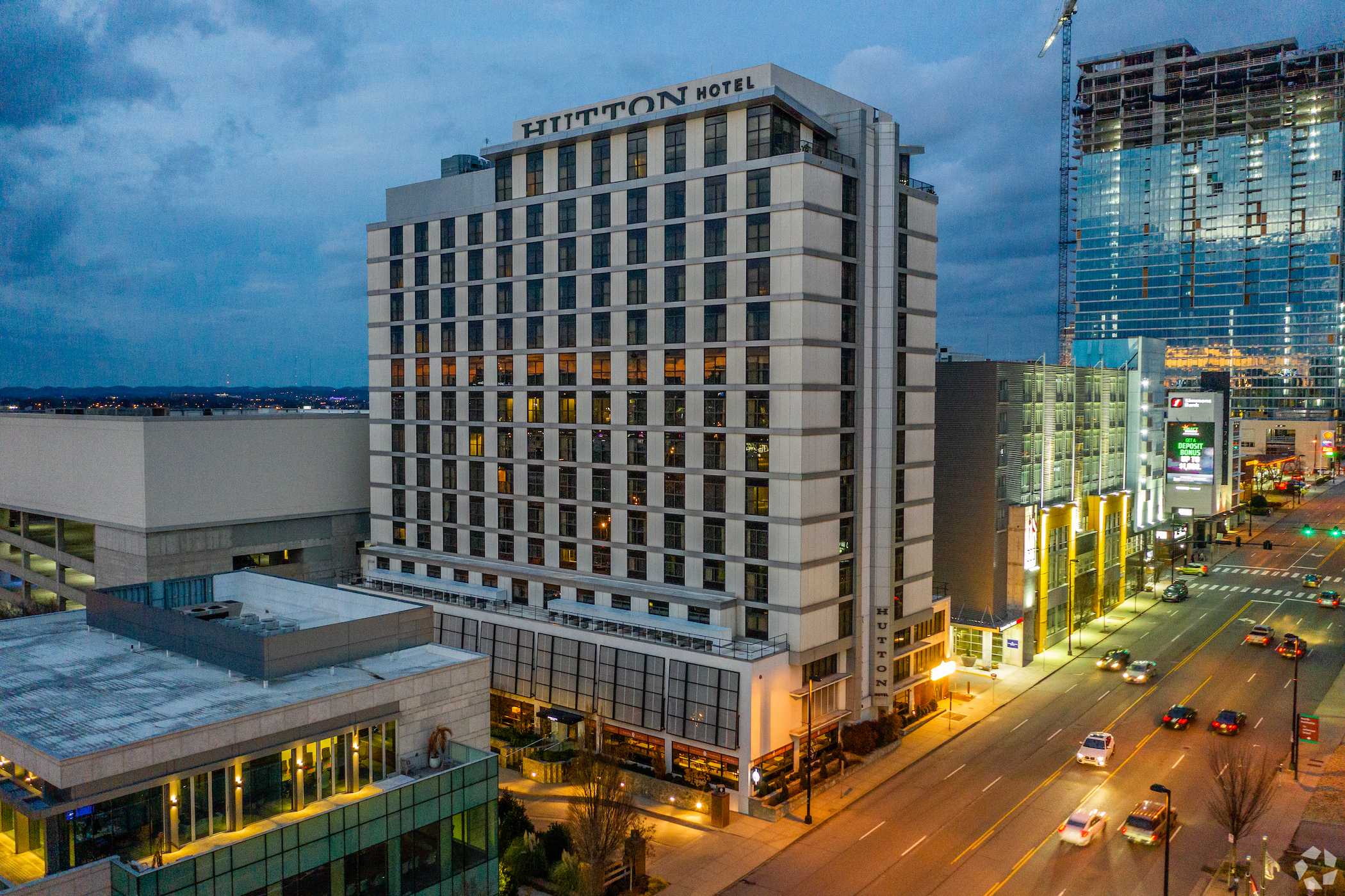 In the realm of luxury accommodations, one of the standout options is The Hutton Hotel. Located just a stone's throw from Belle Meade, this elegant hotel merges modern design with classic Southern hospitality. Every detail, from its plush rooms to its farm-to-table restaurant, reflects a commitment to quality. Plus, its intimate music venue, Analog, captures the very essence of Nashville by showcasing an array of live performances.
For those visitors seeking a more boutique experience, The Hayes Street Hotel offers a chic urban escape. Its contemporary interiors, combined with its Southern charm, make for a delightful stay. Its location ensures guests are never too far from the city's major attractions, while also allowing them a glimpse into the laid-back, upscale vibe of neighborhoods like Belle Meade.
Belle Meade's proximity to the vibrant areas of West End and Music Row also means access to various national chain hotels that provide familiar comforts and reliable service. These establishments, while perhaps lacking the unique character of boutique lodgings, often offer comprehensive amenities and are strategically located for those in town for business.
However, if you're someone who prefers a cozier, more personalized touch when traveling, the bed and breakfast options in and around Belle Meade are delightful. Establishments such as The Big Bungalow Bed & Breakfast encapsulate the warmth of Southern hospitality. Staying in such places is like getting a slice of local life, with innkeepers often serving as de facto tour guides, providing guests with insider tips on the best local eateries, attractions, and hidden gems.
In essence, whether you're a traveler who indulges in the luxury of five-star hotels, cherishes the intimacy of a bed and breakfast, or seeks the reliability of well-known chains, the areas surrounding Belle Meade offer a spectrum of lodging experiences, ensuring every visitor finds their perfect home away from home.
Travel and Transportation
For residents and visitors of Belle Meade, navigating their way in and out of the area, especially when considering airports and public transportation, is a factor of convenience. Thankfully, Nashville's infrastructure ensures that Belle Meade is both connected and accessible.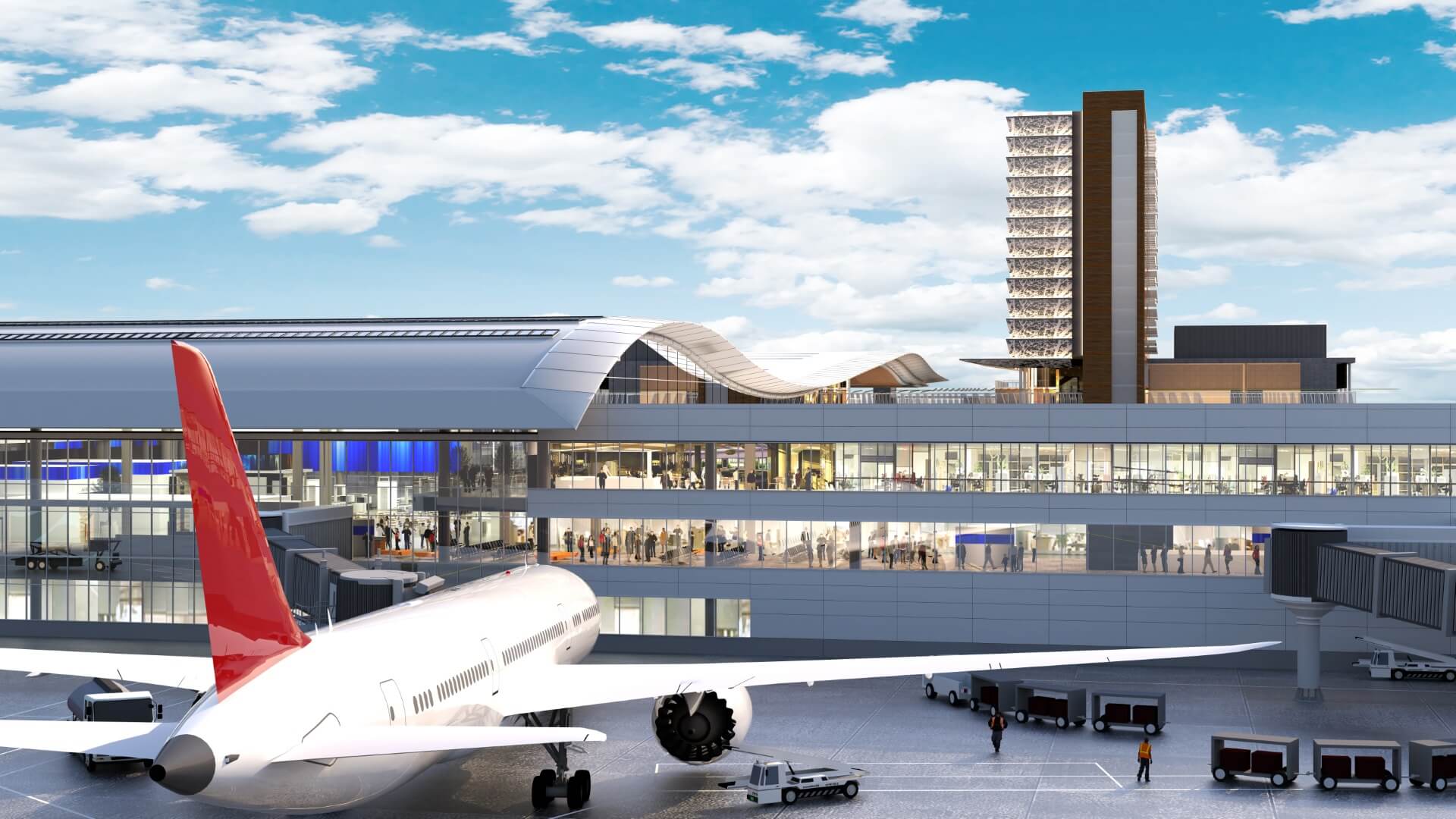 First and foremost, the Nashville International Airport (BNA) is the primary air gateway for those traveling to and from Belle Meade. While not directly in the Belle Meade neighborhood, it's just a manageable drive away, usually taking about 20 to 30 minutes under regular traffic conditions. BNA serves numerous domestic and international flights daily, making it quite convenient for Belle Meade residents who frequently travel or have out-of-town guests.
Now, when it comes to public transportation, Belle Meade's close proximity to Nashville's core means that it benefits from the Metro Transit Authority (MTA) services. The city's bus system offers several routes connecting various parts of Nashville, ensuring Belle Meade residents have a feasible alternative to driving. While perhaps not as extensive as public transportation systems in larger metropolitan areas, Nashville's MTA is continually expanding and adapting to the city's growth.
That being said, Belle Meade, with its tree-lined streets and stately homes, tends to be more car-centric, as is much of Nashville. Many residents find it most convenient to use personal vehicles for their daily commutes or errands. However, ridesharing services like Uber and Lyft are also prevalent and offer a handy option for those looking to head downtown for an evening out or perhaps to catch a show without the hassles of parking.
In summary, while Belle Meade has that lovely, secluded feel of a suburban haven, it's by no means isolated. Whether you're catching a flight, hopping on a bus, or just summoning a ride on your smartphone, the connectivity options ensure that the wider world is just a stone's throw away.