Belle Meade Links, Nashville, TN Homes for Sale
Belle Meade Links, Nashville, TN Homes for Sale
December 1, 2023
$1,406,000
Med. List Price
Belle Meade Links Homes
Belle Meade Links in Nashville, TN is often celebrated for its distinctive homes that carry a rich historical essence. The architectural styles of the homes in this community range from classic Tudor to Colonial Revival, providing a sense of timelessness that captures the essence of old Nashville. The craftsmanship of these homes is notable, with features such as hardwood floors, intricate moldings, and period-appropriate renovations that pay homage to the original designs while providing modern comforts. Many homes also boast spacious lots, mature trees, and well-maintained gardens, creating an air of grandeur and seclusion.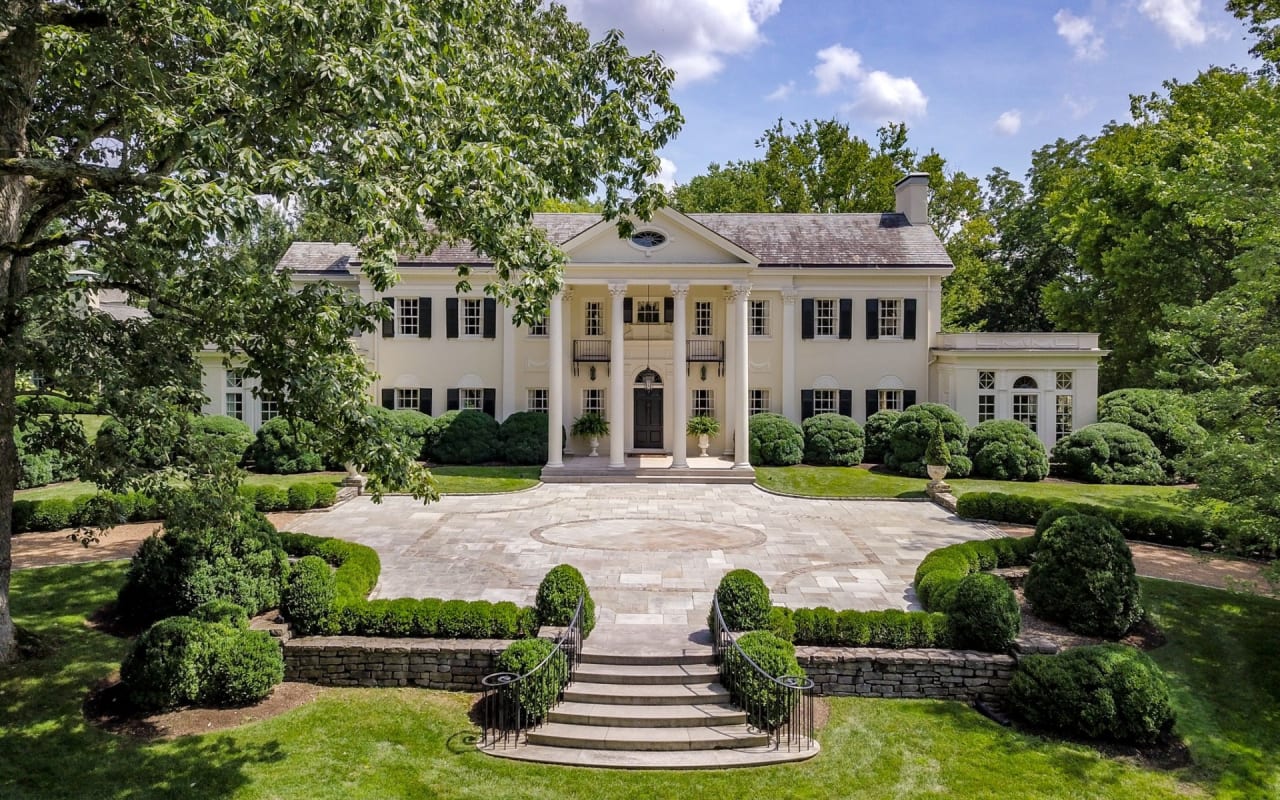 Additionally, the location of Belle Meade Links contributes greatly to its desirability. Nestled conveniently close to downtown Nashville, it offers the perks of city life with a more relaxed suburban feel. The streets are wide and lined with tall, shade-giving trees, promoting walks and outdoor activities. Even though it's close to the hustle and bustle, there's a certain tranquility within the confines of this neighborhood that's hard to find elsewhere.
The surrounding community of Belle Meade Links adds further charm to the area. There's a strong sense of community where neighbors know each other, often gathering for local events, block parties, or just casual evenings on their porches. This tight-knit feel creates an atmosphere where safety and friendship thrive. The nearby parks, local boutiques, and gourmet restaurants provide recreational and dining options without the need to travel far.
Moreover, the schools surrounding Belle Meade Links are some of the best in Nashville. Families with children are often drawn to this neighborhood because of the educational opportunities it provides. The local institutions uphold high academic standards and frequently engage in community projects, ensuring that the youth not only receive a stellar education but also imbibe the community spirit of Belle Meade Links.
Lastly, the Belle Meade Links area benefits from being in close proximity to cultural and natural attractions. Just a short drive away are the historic Belle Meade Plantation and the lush Warner Parks, which offer residents a place to learn about the region's history or simply enjoy a day out in nature. The synergy of culture, history, nature, and a sense of community makes Belle Meade Links a truly unique and desirable place to call home.
Similar Communities
Adjacent to Belle Meade Links, several neighborhoods in Nashville mirror its elegance, historical charm, and upscale lifestyle. One such neighborhood is Green Hills. Renowned for its upscale homes, this neighborhood showcases architectural brilliance similar to Belle Meade Links. The houses here, with their meticulously designed landscapes, feature a blend of traditional and contemporary styles. Green Hills also houses The Mall at Green Hills, where high-end retail therapy aligns perfectly with the neighborhood's affluent vibe.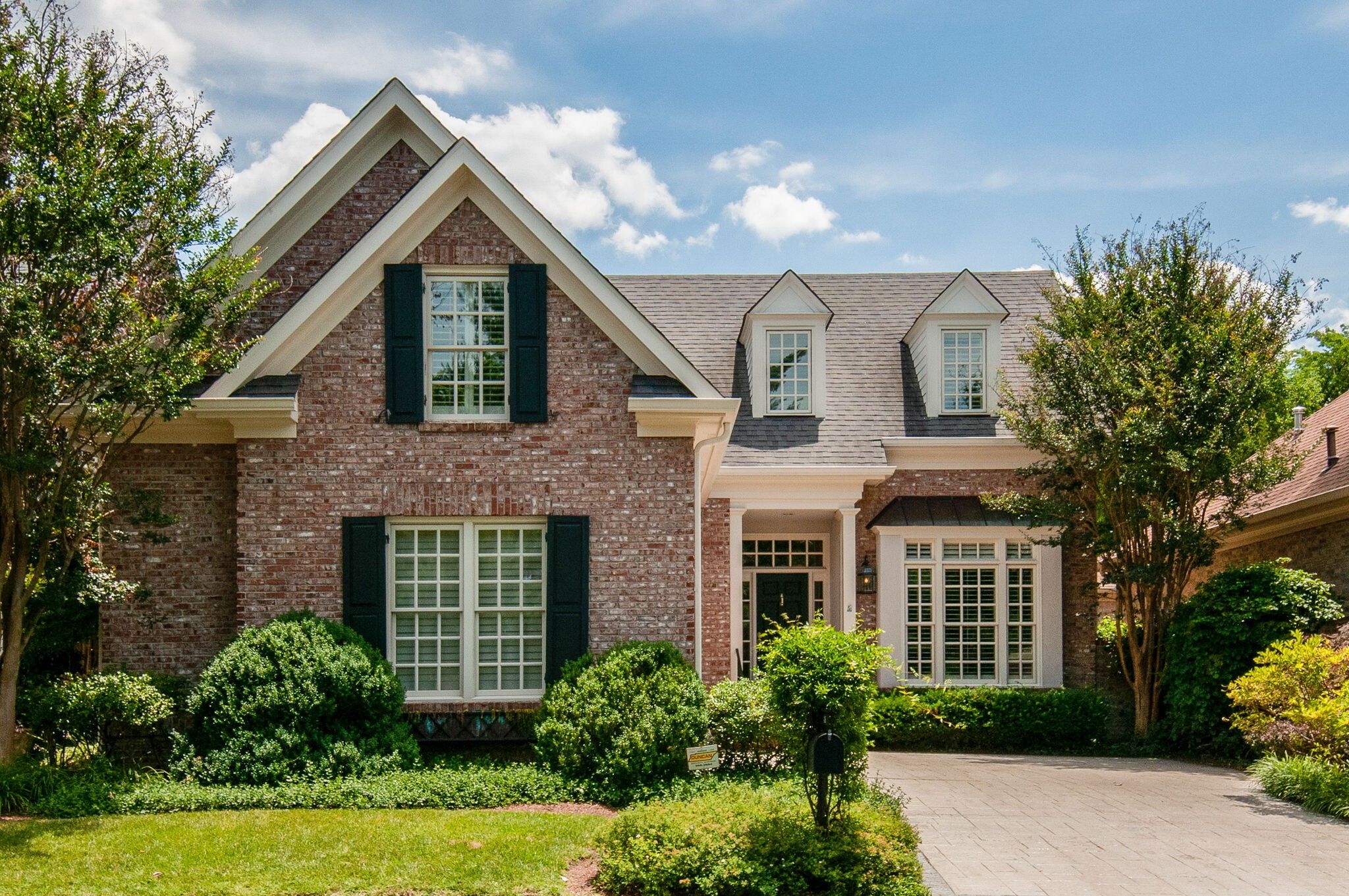 Just a short drive away, Forest Hills serves as another epitome of Nashville's upscale suburban life. The homes here often sit on expansive plots, surrounded by rolling hills and dense woods, offering both privacy and a touch of nature. Like Belle Meade Links, the construction in Forest Hills is a nod to quality, with features like stately brick facades, large terraces, and even some mid-century modern gems sprinkled throughout the area. The neighborhood's layout and design also promote outdoor activities, reinforcing a lifestyle that balances luxury with health.
West Meade is yet another neighborhood that parallels the characteristics of Belle Meade Links. The homes here are mostly mid-century ranch styles with some newer constructions that maintain the area's dignified aesthetic. Spacious yards, mature trees, and winding roads give West Meade a distinctive character. The sense of community is palpable here, where neighbors engage in friendly conversations during evening walks and local gatherings.
Hillwood, situated just northwest of Belle Meade, boasts homes reminiscent of the grandeur of older southern estates. Like Belle Meade Links, Hillwood homes often feature historical designs, with some homes carrying stories that date back decades. Residents here are attracted not just by the architecture, but also by the tranquility and proximity to some of Nashville's best schools, making it an appealing choice for families.
In essence, while Belle Meade Links stands out with its unique charm, neighboring areas like Green Hills, Forest Hills, West Meade, and Hillwood echo its appeal. Each neighborhood, with its individual flair, complements the elegance and lifestyle choices of residents seeking sophistication coupled with a sense of community.
Food Scene
When it comes to dining near Belle Meade Links, Nashville really puts its best culinary foot forward. The neighborhood and its surroundings offer a gastronomic journey that is bound to entice any food lover. For instance, those who venture a little towards the Green Hills area are often delighted by the array of eateries that line the streets, serving everything from traditional Southern fare to international cuisines.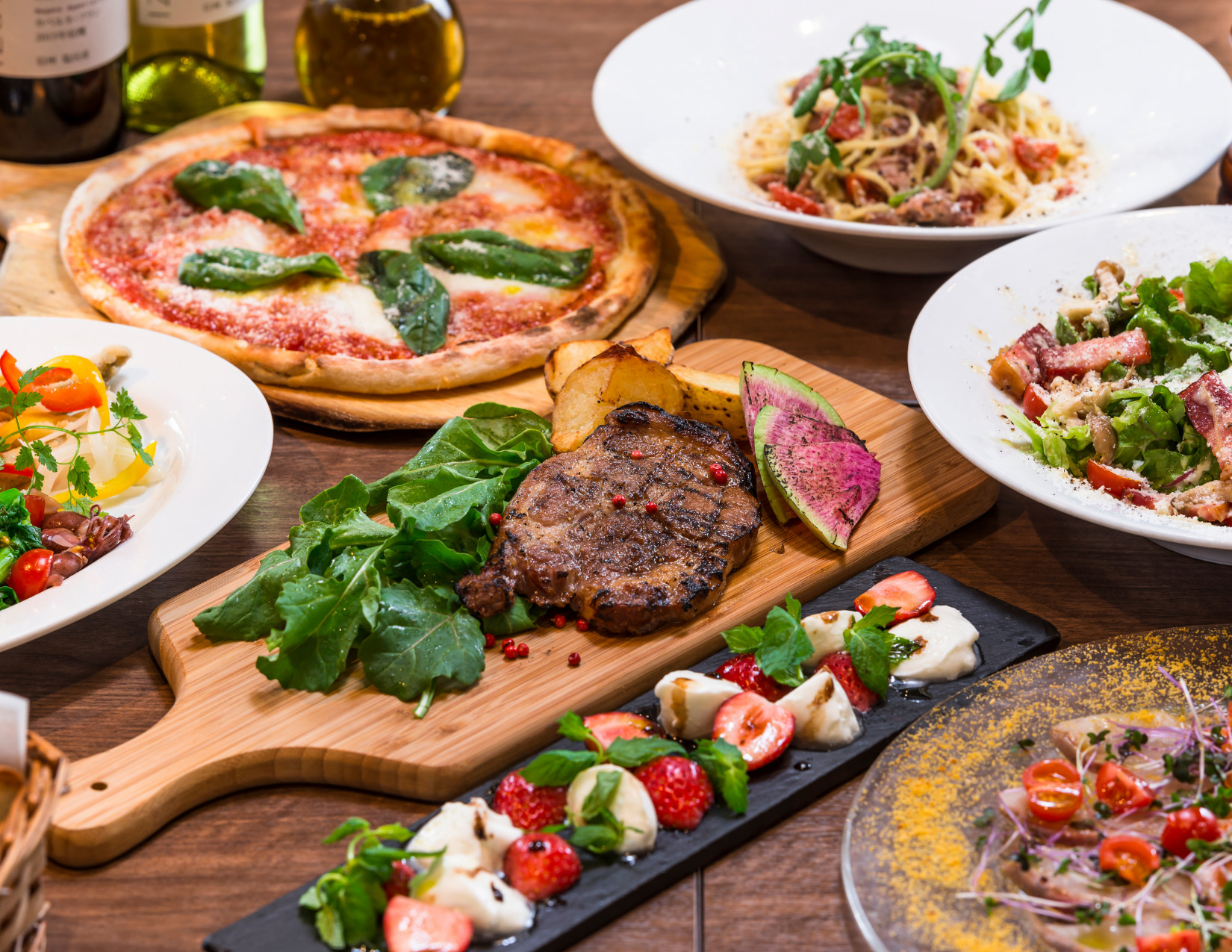 One can't discuss the Belle Meade dining scene without mentioning the iconic Belle Meade Country Club. Beyond its grandeur and golf courses, the club is reputed for its sumptuous dishes that bring together Southern flavors with a contemporary twist. It's a go-to place for many residents who fancy a delectable meal with a side of elegance.
Nearby, there's also a vibrant array of casual dining options. Whether you're in the mood for some hearty Italian, spicy Thai, or just a good old American burger, the eateries in this part of Nashville have got you covered. And for those special occasions, a few upscale restaurants in the vicinity serve exquisite dishes in an ambiance that's perfect for creating cherished memories.
One can't forget about the coffee culture that thrives here. From quaint little cafes that serve the perfect latte to bakeries that offer fresh pastries and artisanal bread, morning rituals near Belle Meade Links are nothing short of delightful. Plus, with the burgeoning trend of farm-to-table, many restaurants in the area are taking pride in sourcing their ingredients locally, ensuring freshness and supporting local farmers.
In essence, the dining scene near Belle Meade Links truly reflects Nashville's evolving culinary landscape – a blend of tradition, innovation, and a whole lot of Southern charm. Whether you're a resident or just passing through, the area promises a delightful dining experience at every turn.
Entertainment
The entertainment and sporting scenes near Belle Meade Links truly resonate with the vibrant spirit of Nashville! Just a short drive from Belle Meade Links and you find yourself in the heart of Music City. The legendary venues of downtown Nashville, such as the Ryman Auditorium and the Grand Ole Opry, regularly feature some of the biggest names in the music industry. Whether you're a country music aficionado or a rock 'n' roll enthusiast, there's always a tune in the air to tap your feet to.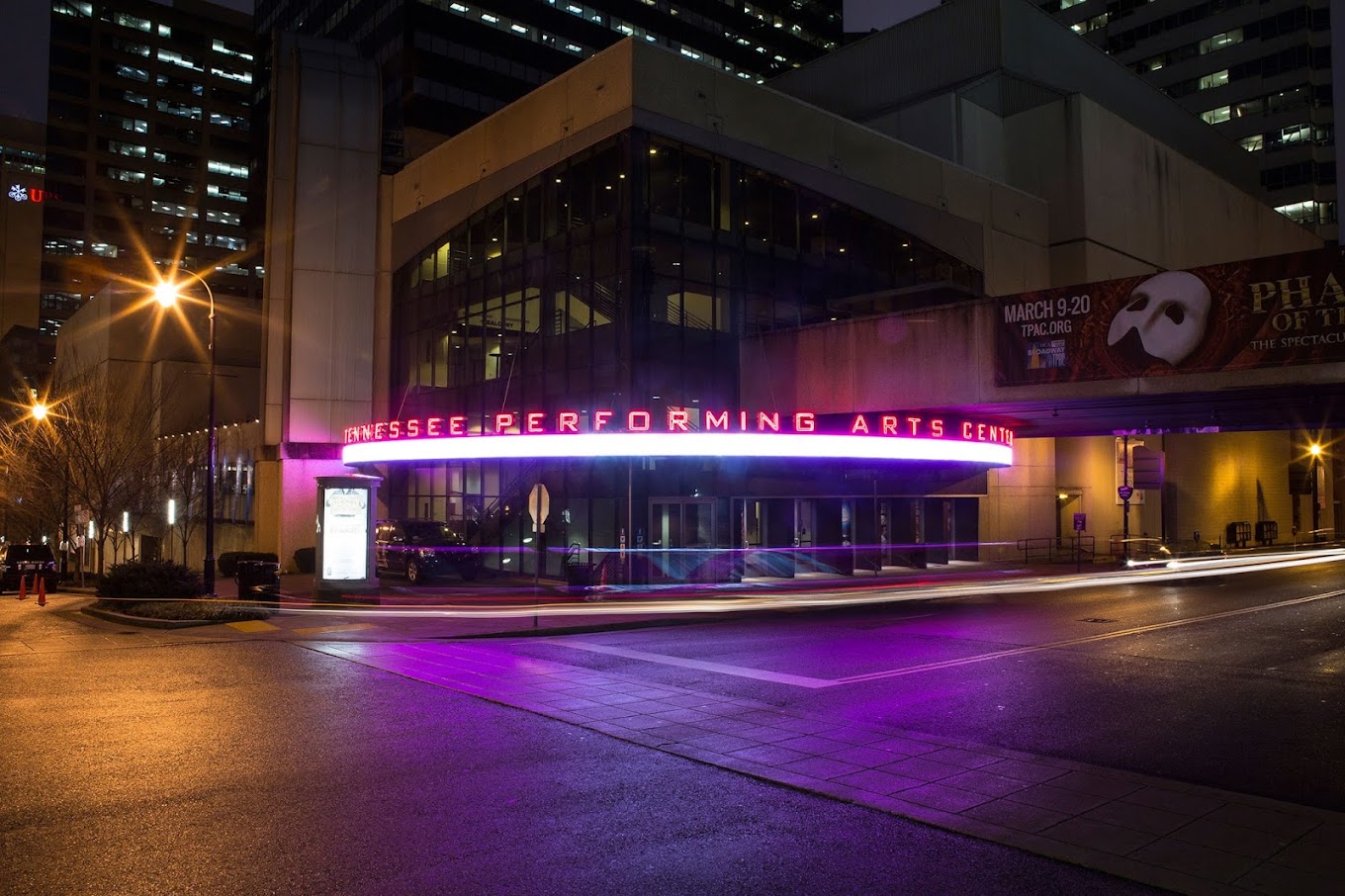 If live theatre is more your scene, the nearby Tennessee Performing Arts Center (TPAC) is a hub for all things artsy. From Broadway shows to ballet and symphony performances, TPAC offers a rich tapestry of cultural experiences that cater to diverse tastes. Its location, right in the heart of downtown, also means you're close to a plethora of dining and nightlife options to round off your evening.
On the sporting front, the proximity to downtown Nashville provides easy access to Nissan Stadium, the home of the Tennessee Titans. Football season sees a surge of energy and enthusiasm as fans gather to support their beloved team. Similarly, the Bridgestone Arena, besides hosting concerts, is the stomping ground for the Nashville Predators, the city's NHL team. Whether it's the thrill of a touchdown or the anticipation of a hockey puck sliding into the goal, the sporting atmosphere is electric.
Not to forget, golf enthusiasts often find solace in the pristine courses that dot the Belle Meade vicinity. The lush green fairways and challenging terrains make for an ideal weekend retreat for both amateurs and seasoned players.
In a nutshell, the area around Belle Meade Links seamlessly marries cultural arts with energetic sporting events. It captures the essence of Nashville – a city that loves its music, cherishes its arts, and celebrates its sports with unbridled passion.
Health and Wellness
When it comes to health and wellness near Belle Meade Links, Nashville does not disappoint. Residents and visitors alike can find a myriad of options to support a holistic approach to well-being. The Belle Meade area, with its serene ambiance and tree-lined avenues, already sets the tone for a lifestyle that puts mental and physical health front and center.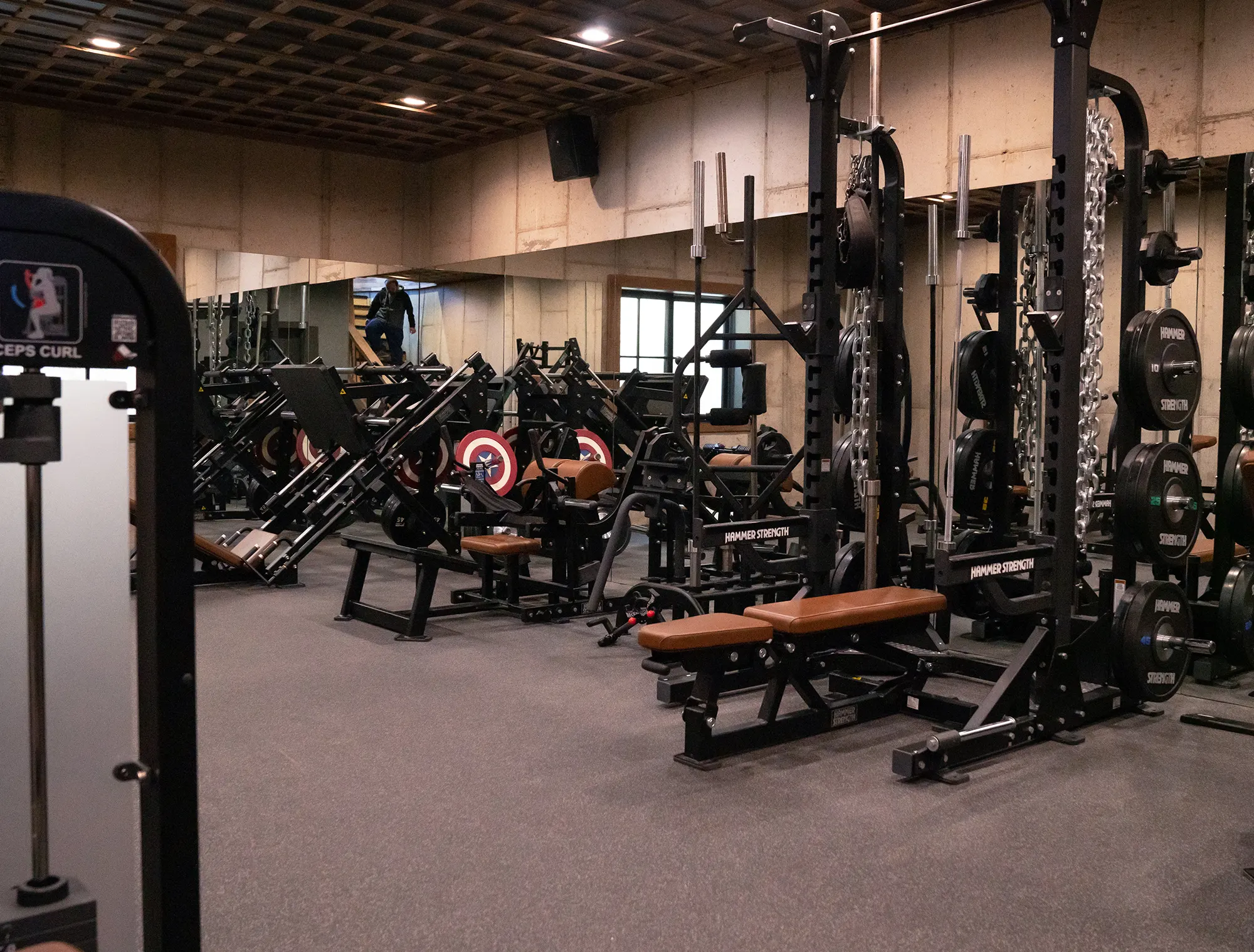 One of the gems in the vicinity is the expansive Warner Parks, comprising Edwin and Percy Warner Parks. They are a haven for outdoor enthusiasts. With miles of hiking trails, scenic views, and dedicated spaces for yoga or meditation, it's an oasis for those seeking an escape from the urban hustle. Morning jogs, evening walks, or even leisurely picnics here can do wonders for the soul.
Fitness centers and gyms are aplenty in the nearby areas. From state-of-the-art facilities that offer the latest in fitness technology to boutique studios specializing in pilates, barre, or spinning classes, there's something for everyone. Many of these centers also offer personal training sessions tailored to individual needs, ensuring a more personalized approach to fitness.
In addition to physical wellness, the Belle Meade Links area is home to several wellness retreats and spas. These establishments emphasize rejuvenation and relaxation, often integrating therapies like massages, facials, and aromatherapy. Some even delve into holistic treatments, combining traditional practices with modern wellness techniques.
The nearby Green Hills area further complements the health and wellness scene. Its organic markets and health-food stores provide residents with a range of wholesome, natural products. This ensures that maintaining a balanced diet, which is paramount for overall well-being, is both convenient and enjoyable.
Lastly, mental well-being is a significant aspect of overall health, and the Belle Meade Links vicinity recognizes that. Numerous meditation centers, therapy clinics, and wellness workshops dot the area, encouraging a balanced approach to life where the mind and body coexist in harmony.
All in all, the health and wellness options near Belle Meade Links, Nashville, truly cater to those who value a holistic lifestyle, where every day is an opportunity to nurture oneself in a setting that's both serene and invigorating.
Outdoor Lifestyle
Ah, the natural splendors near Belle Meade Links in Nashville provide a refreshing escape for those seeking the great outdoors. Tucked away from the hustle and bustle, the area boasts a rich tapestry of green spaces, offering residents and visitors alike a chance to connect with Mother Nature.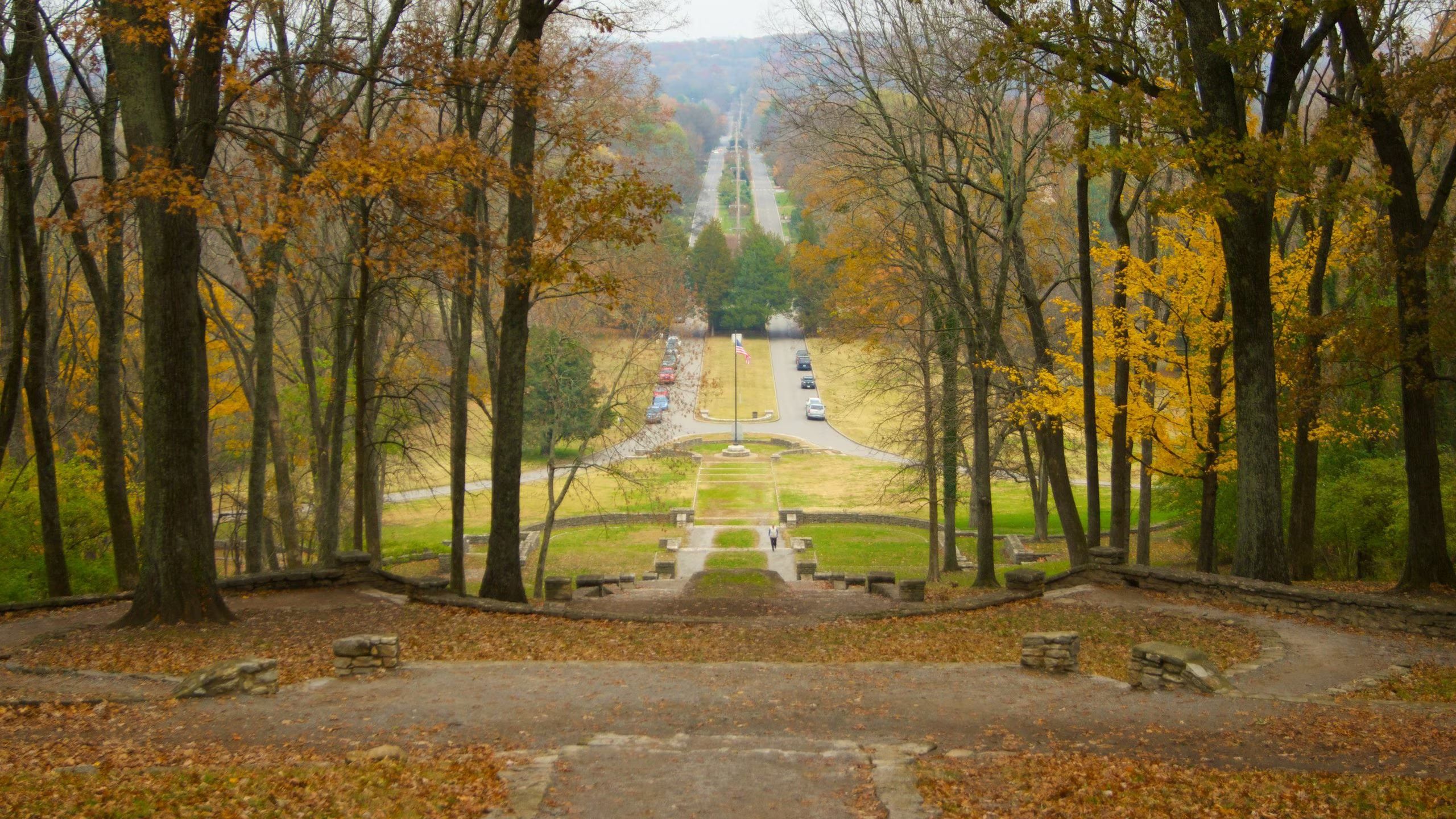 The crown jewels of the area, without a doubt, are the Edwin and Percy Warner Parks, collectively known as Warner Parks. Spread across thousands of acres, these parks are a testament to Nashville's commitment to preserving nature. Winding trails crisscross the landscape, each leading to its own unique vista. Whether you're a casual stroller or a seasoned hiker, the diverse trails offer something for every level of outdoor enthusiast. And for those who fancy a picnic, the open meadows dotted with tall trees create the perfect backdrop.
Paralleling the hiking trails, there's a network of biking paths for the two-wheel aficionados. They weave through woodlands and open spaces, making for a delightful cycling experience, whether you're in for a leisurely ride or an adrenaline-packed adventure.
For those with a keen interest in bird-watching or simply looking to immerse themselves in tranquility, the nature centers within Warner Parks provide the ideal environment. The flora and fauna, combined with the melodic chirping of birds, make it a paradise for nature lovers.
Beyond Warner Parks, the Harpeth River, not too far from Belle Meade Links, is another magnet for outdoor aficionados. Its gentle waters are perfect for kayaking or canoeing, and its banks provide serene spots for fishing or simply relaxing by the water's edge.
Lastly, the many green spaces and parks near Belle Meade Links often host community events such as yoga sessions, outdoor concerts, and farmers' markets. These events, besides being enjoyable, foster a sense of community among residents while allowing them to soak in the natural beauty of their surroundings.
In essence, the area around Belle Meade Links truly embodies the spirit of outdoor living. With its lush parks, serene waterways, and abundant activities, it's a haven for those who cherish the wonders of the natural world.
Education
When it comes to education, the residents of Belle Meade Links in Nashville have an abundance of choices, ensuring that families can select the best fit for their children's academic and personal growth.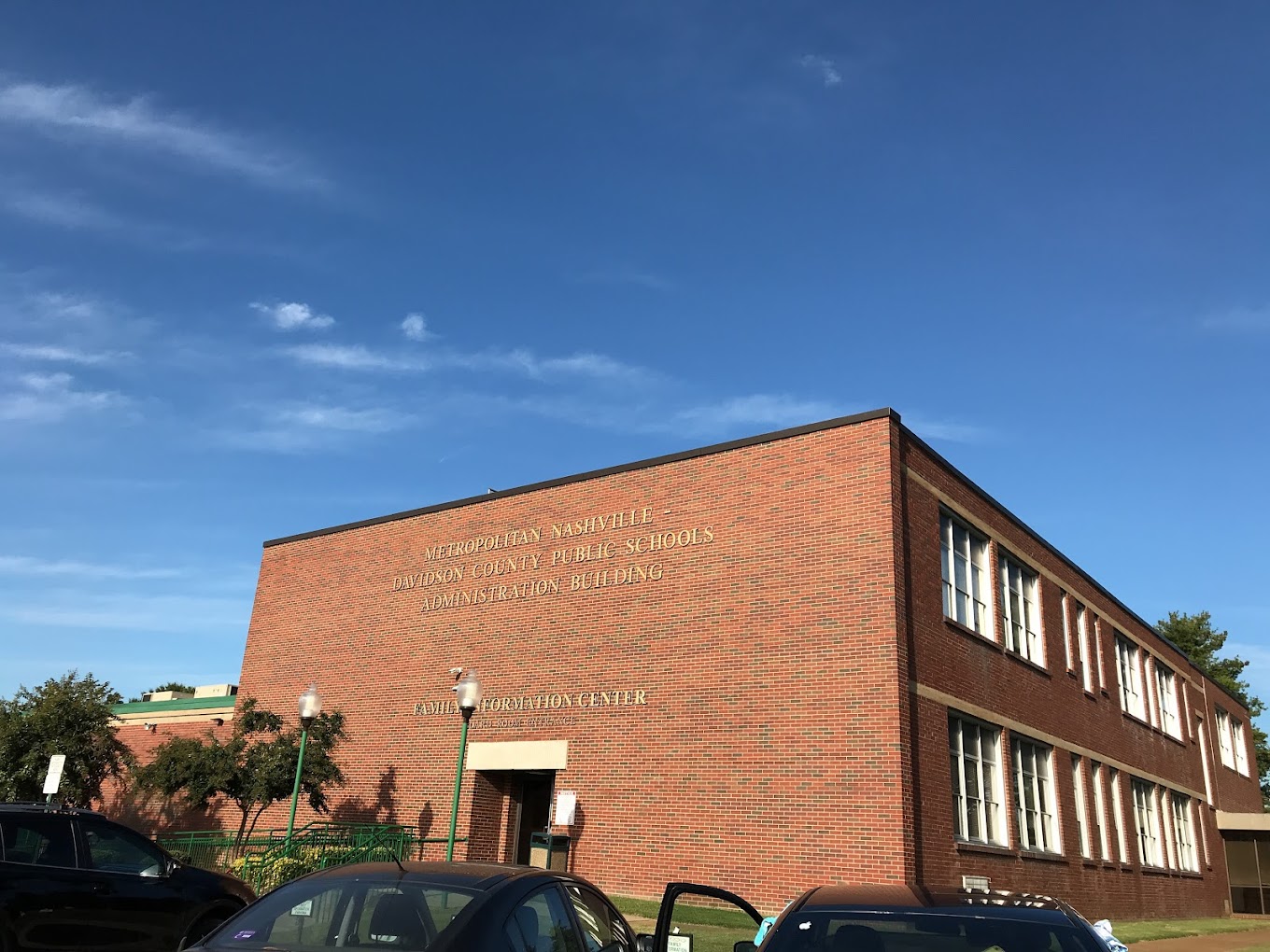 On the public education front, Nashville's Metro Public Schools system serves the Belle Meade Links area. These institutions have a solid reputation for academic excellence, offering comprehensive curriculums that cater to a diverse student population. Additionally, many of these schools emphasize community involvement, ensuring that students are not only academically sound but also socially responsible. Their programs often intertwine with the rich culture and arts scene of Nashville, giving students a well-rounded education experience.
Now, if private education is what residents are leaning towards, Belle Meade Links is in proximity to some of the most prestigious private institutions in Nashville. Schools like Harpeth Hall and Montgomery Bell Academy are just a stone's throw away. These schools, with their long-standing traditions and commitment to excellence, offer rigorous academic programs. Their smaller class sizes often allow for more personalized attention, ensuring that every student's individual needs are addressed. Moreover, the rich extracurricular programs in these institutions ensure that students have ample opportunities to explore and hone their talents, be it in sports, arts, or community service.
Beyond the traditional K-12 framework, there are also several specialty and magnet schools in and around the area. These institutions offer tailored programs focusing on arts, sciences, or technology, allowing students to delve deeper into their areas of interest.
In essence, the Belle Meade Links vicinity is a hub of educational opportunities. Whether families are seeking the inclusivity and diversity of public schools or the focused attention of private institutions, they're bound to find a school that aligns with their aspirations and values. It's an area where education isn't just about textbooks and exams; it's about nurturing well-rounded individuals ready to take on the world.
Shopping and Retail
Ah, shopping near Belle Meade Links in Nashville is an experience that seamlessly blends the charm of local boutiques with the allure of upscale retail. Nestled in a city known for its vibrancy, the retail scene around Belle Meade Links offers something for every discerning shopper.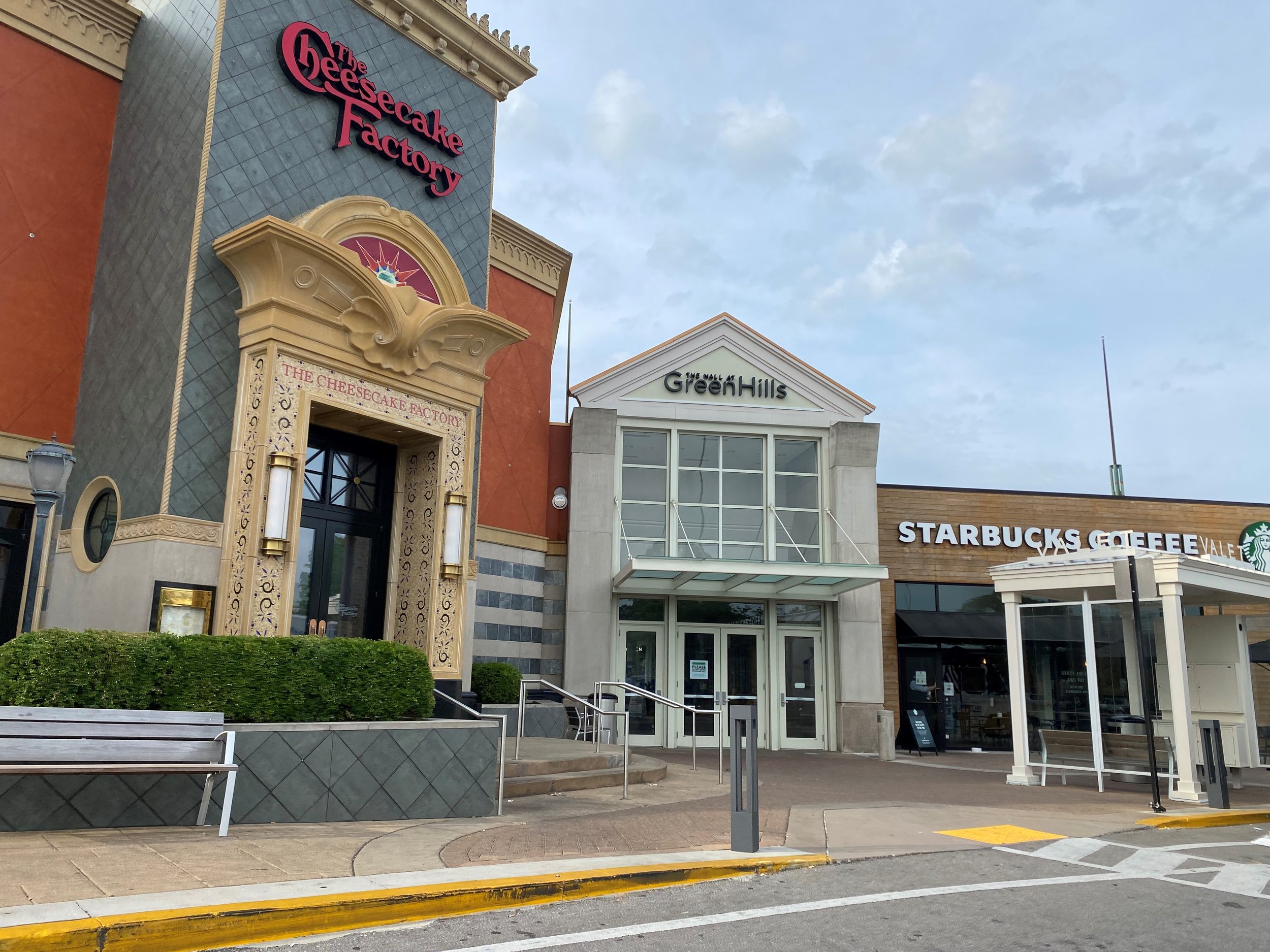 A short drive away is the Green Hills area, where shopping aficionados often find themselves spending hours. The Mall at Green Hills stands out as a premier shopping destination. With a mix of high-end brands and unique stores, it's not just a place to shop; it's a place to discover the latest in fashion, accessories, and home decor. And let's not forget about the delightful eateries that dot the mall, perfect for grabbing a bite after a shopping spree.
While malls and branded stores have their own allure, the charm of Belle Meade and its surrounding areas often lies in its boutique stores. These smaller, often locally-owned shops, exude a warmth and personal touch that big retail chains sometimes miss. Whether you're on the hunt for artisanal crafts, handcrafted jewelry, or bespoke clothing, these boutiques offer a treasure trove of unique finds.
And for those with a penchant for antiques and vintage collections, the area doesn't disappoint. Several antique stores, with collections that range from classic furniture to vintage vinyl records, are perfect for a trip down memory lane or to find that unique centerpiece for your living room.
But shopping in the Belle Meade Links vicinity isn't just about fashion and antiques. Several home decor stores and art galleries grace the area, reflecting Nashville's vibrant arts scene. From contemporary art pieces to classic southern home furnishings, there's no shortage of options to spruce up your living space.
In short, the shopping scene near Belle Meade Links offers a delightful mix of the old and the new, the classic and the contemporary. It's a reflection of Nashville's diverse culture, where tradition meets modernity at every corner. Whether you're an ardent shopper or just a curious visitor, the retail options here promise a memorable experience.
Business and Economy
The economic landscape near Belle Meade Links in Nashville is as dynamic as the city itself. While Nashville is often affectionately dubbed "Music City," its economic underpinnings stretch far beyond the rhinestones and guitar strings of the country music scene.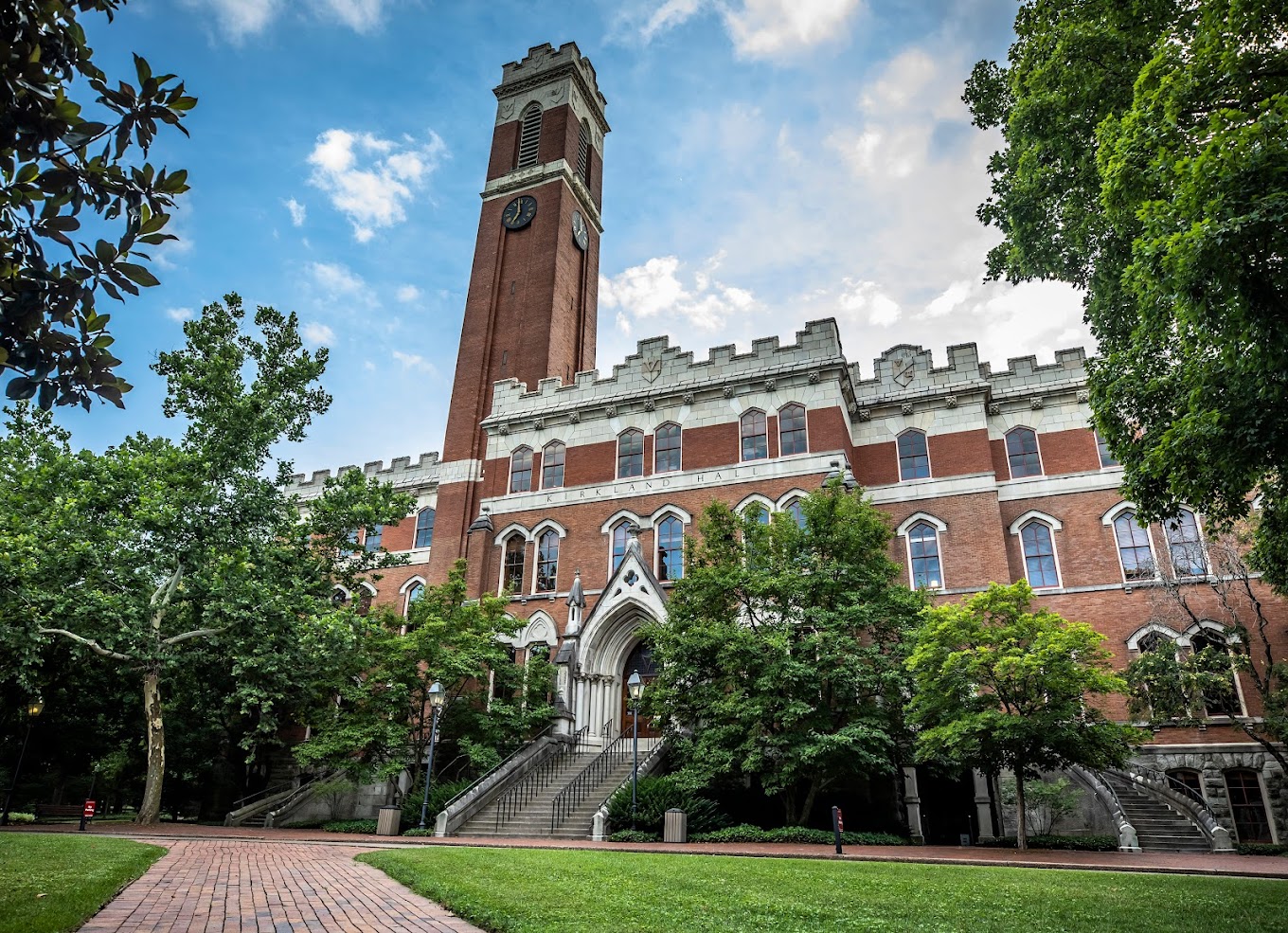 First and foremost, the healthcare industry is a significant player in the Nashville area. With renowned institutions like the Vanderbilt University Medical Center close to Belle Meade Links, it's no surprise that healthcare and related services contribute substantially to the local economy. Not only do these institutions provide top-tier medical care, but they also offer employment to thousands, from medical professionals to administrative staff.
Alongside healthcare, the music and entertainment industry, of course, remains a vital part of Nashville's DNA. Recording studios, music labels, and talent agencies are scattered throughout the city. The presence of these businesses not only bolsters the local economy but also cements Nashville's reputation as the global hub of country music. And it's not just country – various genres have found a home here, diversifying the city's musical portfolio and economic reach.
Education and academia also play a significant role in the area's economy. Institutions like Vanderbilt University not only educate future leaders but also bring in research opportunities, conferences, and events that have a ripple effect on local businesses, from hospitality to retail.
Moreover, as Nashville's stature grows on the national and international stage, tourism has become an increasingly essential facet of its economy. This boom impacts various sectors, from the bustling hotel scene to restaurants, shops, and entertainment venues that cater to visitors year-round.
Finally, the rise in tech startups and entrepreneurship in recent years has added another layer to Nashville's economic tapestry. The city's supportive business environment, coupled with its rich cultural scene, has made it an attractive location for budding entrepreneurs and established businesses alike.
In essence, while the strumming of guitars might be the soundtrack to Nashville, it's the diverse businesses and industries near Belle Meade Links and beyond that truly keep the city's heart beating and its economy thriving.
Hotels and Lodging
Nestled within the charming environs of Nashville, the area around Belle Meade Links presents a delightful array of lodging options for travelers, whether they're in town for business, pleasure, or a bit of both.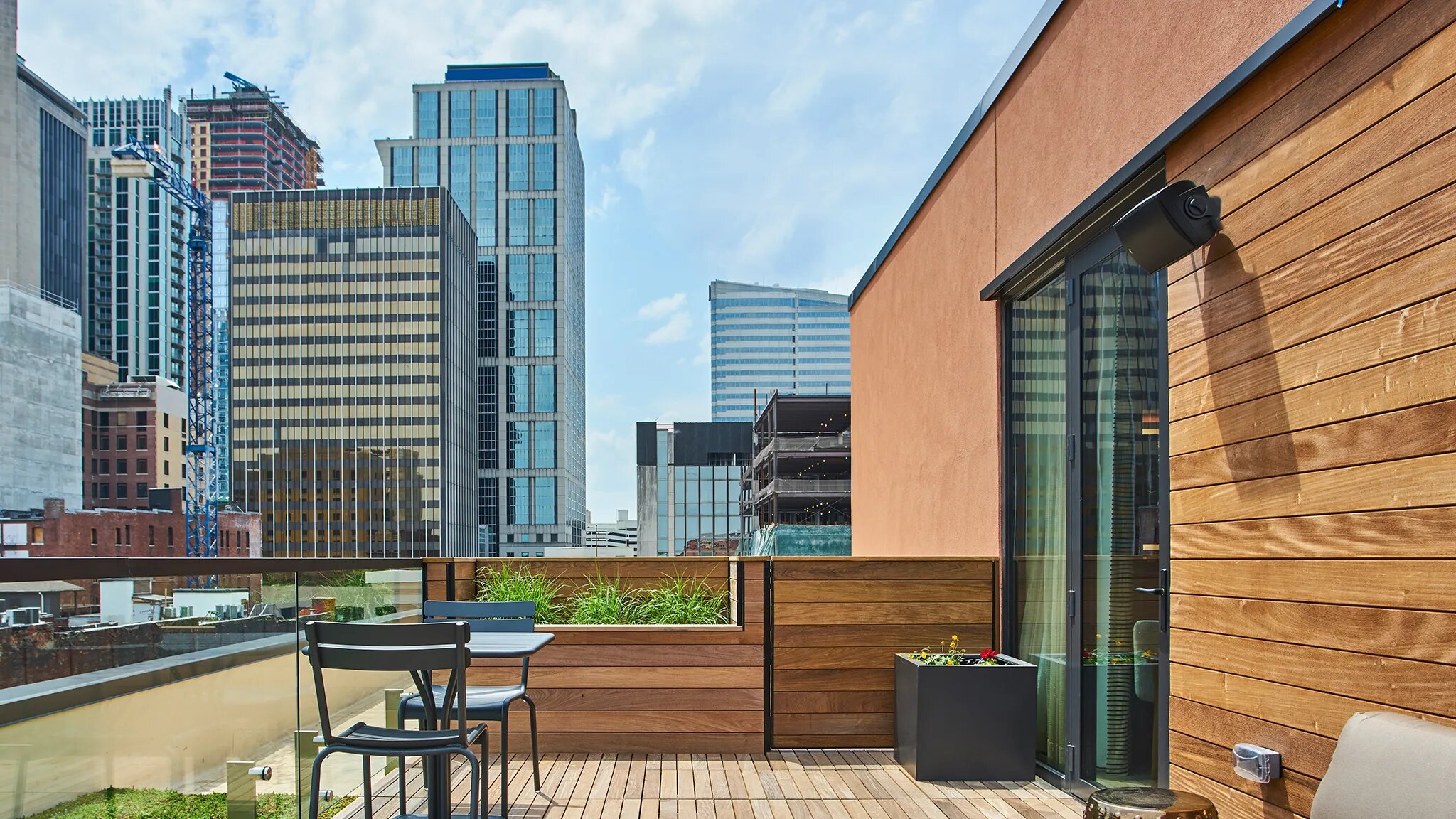 Let's start with the upscale hotels. Given its proximity to some of Nashville's most sought-after attractions, it's no surprise that the vicinity boasts luxury accommodations. Here, guests can expect rooms with panoramic views, fine dining options on-site, and impeccable service that's tuned to the rhythms of Southern hospitality. Whether you're lounging by the pool or sipping on a cocktail at the rooftop bar, these hotels promise a stay that's as indulgent as it is memorable.
But it's not all about high-rise luxury. For those who prefer a more intimate setting, the bed and breakfast establishments in the area are a real treat. Imagine staying in a historic mansion, refurbished to its former glory but with modern amenities. These B&Bs often have a personal touch that larger hotels might miss. Waking up to a homemade Southern breakfast, engaging in morning chitchat with the innkeeper, or simply reading a book in the cozy lounge, it's a homely experience that many travelers cherish.
Of course, for those who like to be in the thick of things, there are several boutique hotels near Belle Meade Links. These establishments, while smaller in scale, don't skimp on style or comfort. They often carry a distinct theme or vibe, from chic modern aesthetics to retro-inspired decors. Their central locations also mean that Nashville's pulsating music scene, restaurants, and shops are just a stone's throw away.
Lastly, with the rise in popularity of vacation rentals, many visitors opt for renting homes or apartments in the area. These options provide a sense of living like a local, where guests can cook, relax, and explore the neighborhood at their own pace.
All in all, whether you're drawn by the allure of luxe hotels, the warmth of B&Bs, or the vibe of boutique lodgings, the area around Belle Meade Links ensures that your stay in Nashville is as harmonious as the city's famed melodies.
Travel and Transportation
Navigating around and beyond Belle Meade Links in Nashville is a breeze, especially given its strategic location and accessibility to various transportation hubs.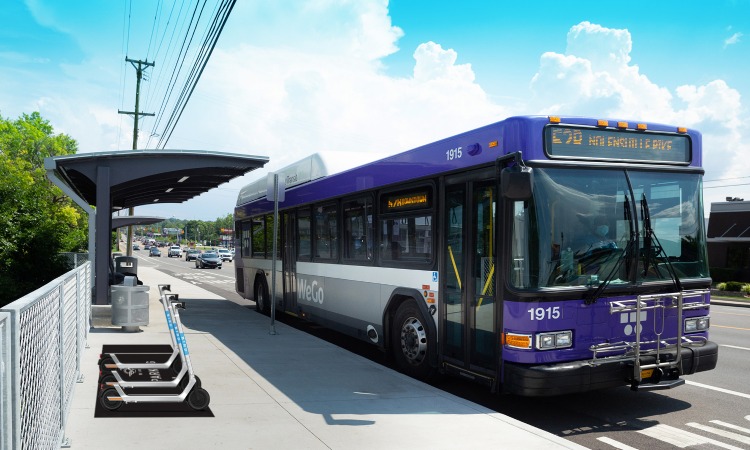 First off, when it comes to air travel, the Nashville International Airport (BNA) is the primary gateway to the skies. It's just a short drive from Belle Meade Links, making it convenient for residents and visitors alike. Whether you're jetting off for a business trip or welcoming friends from out of town, the airport's proximity ensures that catching flights or picking up guests is never a stressful ordeal. BNA serves a host of domestic and international airlines, connecting Nashville to various parts of the country and the world.
As for public transportation, Nashville's Metropolitan Transit Authority (MTA) operates a comprehensive bus service that crisscrosses the city. There are several bus stops and routes near Belle Meade Links, ensuring that residents can easily hop on a bus to reach downtown Nashville or other key areas of the city. It's a popular choice for daily commuters and those looking to explore the city without the hassles of parking or driving.
For those inclined towards greener modes of transport, Nashville offers bike-sharing programs. With strategically placed stations, including some not too far from Belle Meade Links, it's a fun and eco-friendly way to navigate the city. Pedal around the scenic neighborhoods, or cycle your way to a local cafe — the options are endless!
Moreover, ridesharing services like Uber and Lyft have a strong presence in Nashville. Whether you're headed for a night out in the town or require a quick ride to a meeting, these services are just a tap away on your smartphone.
All things considered, Belle Meade Links boasts an enviable position in terms of connectivity. With the airport nearby and a plethora of public transport options at your fingertips, moving in and around this part of Nashville is as easy as humming to your favorite tune!