Belle Meade Highlands, Nashville, TN Homes for Sale
Belle Meade Highlands, Nashville, TN Homes for Sale
December 5, 2023
Belle Meade Highlands Homes
Belle Meade Highlands in Nashville, TN, is a testament to refined living and Southern charm. The homes here exhibit a blend of traditional architecture with modern amenities, making it a sought-after neighborhood for both families and individuals seeking a blend of the old and the new. Many of the residences boast extensive plots, providing homeowners with spacious front and back yards. These green spaces often feature manicured gardens, mature trees, and picturesque landscaping, offering residents a private retreat right at their doorsteps.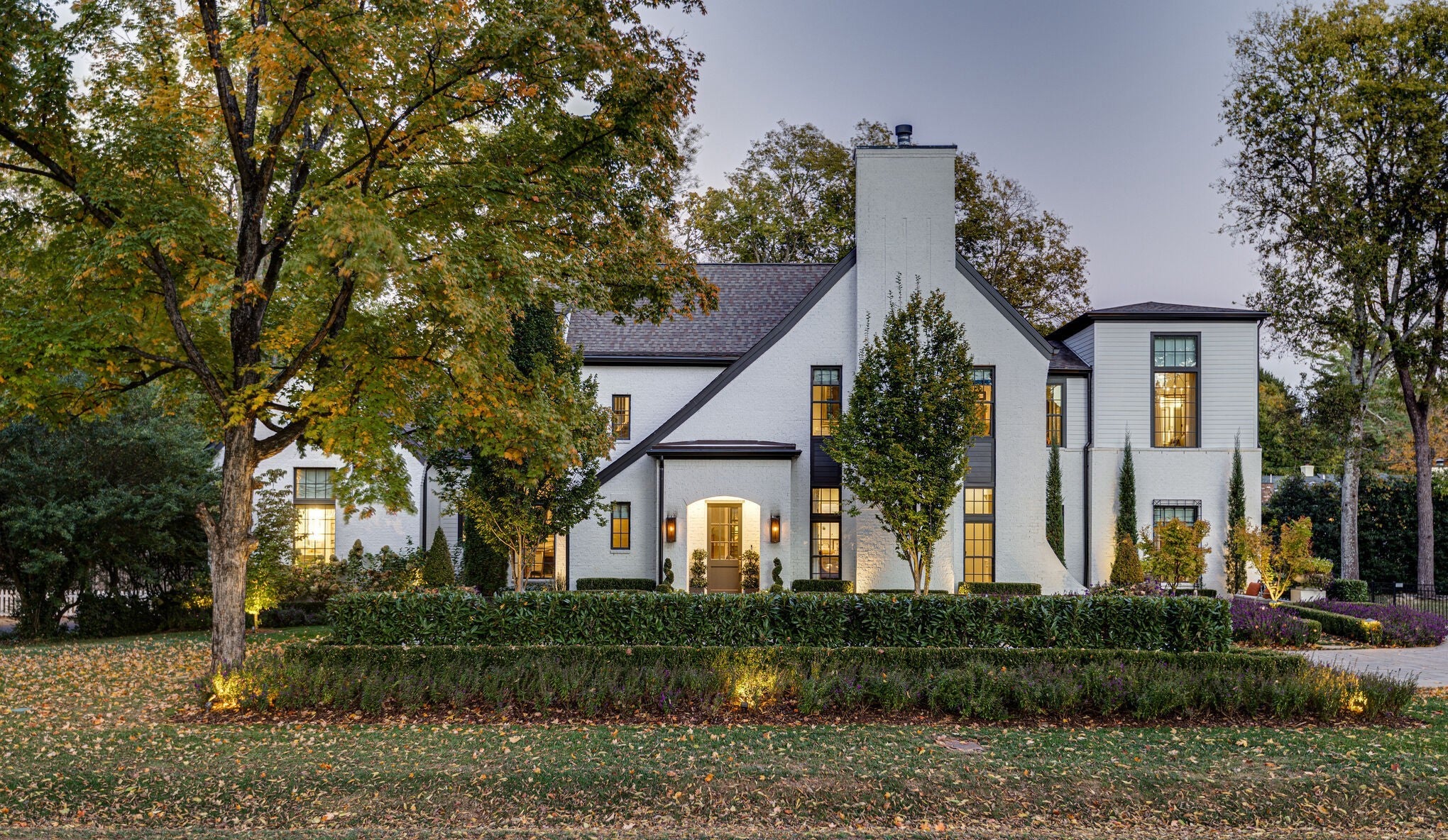 Architecturally, Belle Meade Highlands is characterized by a myriad of styles. While there are historic homes reminiscent of the antebellum era, echoing Nashville's rich history, there are also newer constructions that seamlessly integrate contemporary designs with the neighborhood's timeless aesthetic. It's not uncommon to find brick facades, intricate woodwork, and expansive porches where residents can sit and enjoy the calm of the neighborhood. Large windows are a common feature, allowing homes to bask in natural light, enhancing the warmth of their interiors.
Beyond the beauty of the individual homes, the sense of community in Belle Meade Highlands is palpable. Neighbors know each other by name, children play together in the streets, and there is a shared sense of pride and responsibility in maintaining the neighborhood's charm and appeal. The streets, lined with trees, offer shade during Nashville's warmer months and add to the area's walkability. This encourages residents to take leisurely strolls, further promoting interaction and camaraderie among them.
The surrounding community of Belle Meade Highlands offers residents a plethora of conveniences and amenities. From top-rated schools, ensuring the best education for the younger generation, to local boutique shops, cafes, and eateries that provide unique dining and shopping experiences. Proximity to Nashville's urban core also means that while residents enjoy the tranquility of suburban living, they remain connected to the city's vibrant cultural, entertainment, and economic hubs.
Furthermore, parks and green spaces in and around Belle Meade Highlands offer residents opportunities to engage in recreational activities, from jogging to picnicking. These pockets of nature not only enhance the aesthetic appeal of the area but also contribute to the overall wellbeing and quality of life of its inhabitants. Whether one is seeking serenity amidst nature or an active community life, Belle Meade Highlands offers the best of both worlds.
Similar Communities
Adjacent to Belle Meade Highlands in Nashville, TN, several neighborhoods evoke a similar sense of luxury, history, and community, offering prospective homeowners options that mirror the allure of the Highlands.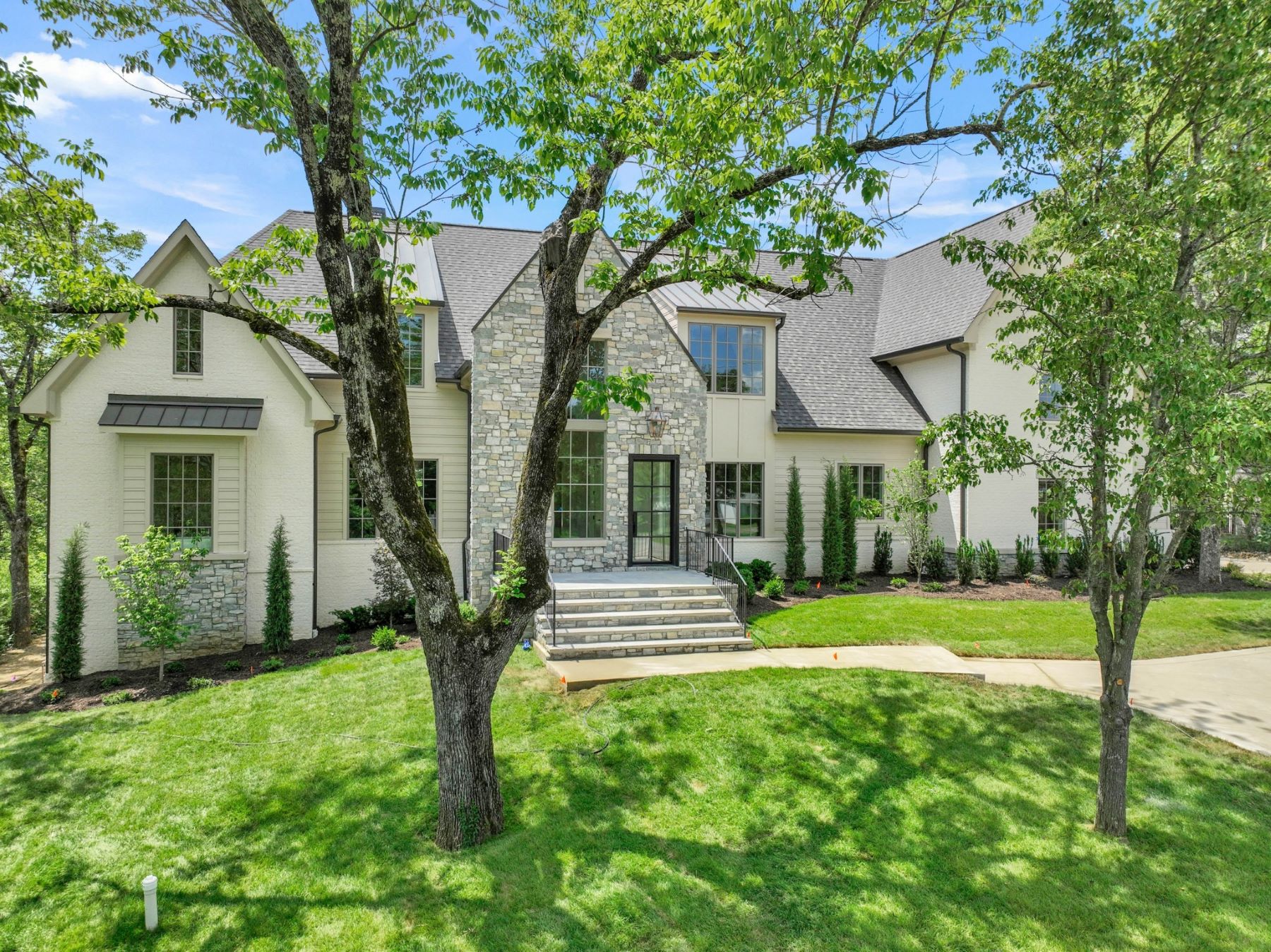 Green Hills, for instance, is one of Nashville's most esteemed areas. Like Belle Meade Highlands, homes here are a blend of Nashville's historic past and its forward-looking future. From stately, decades-old constructions to modern architectural wonders, Green Hills showcases a rich tapestry of homes, often complemented by expansive lawns and meticulous landscaping. The neighborhood is also home to The Mall at Green Hills, one of the area's premier shopping destinations, ensuring that residents don't have to venture far for high-end shopping or gourmet dining experiences.
Forest Hills is another neighborhood that mirrors the grandeur of Belle Meade Highlands. Nestled amidst rolling hills and lush greenery, this residential area boasts sizable plots, allowing homeowners to enjoy vast outdoor spaces. The homes are predominantly colonial and Tudor styles, with a smattering of modern constructions, resonating the timeless appeal characteristic of Belle Meade Highlands. The natural surroundings provide a serene backdrop, making Forest Hills an oasis for those seeking tranquility within the bounds of a bustling city.
Meanwhile, West Meade offers a residential experience akin to that of Belle Meade Highlands. It is a community where tree-lined streets, spacious plots, and an array of architectural designs are the norm. The neighborhood has grown to accommodate newer constructions, but it has done so without sacrificing its historical integrity. As with other upscale neighborhoods in Nashville, West Meade places a strong emphasis on community bonding, ensuring that new residents quickly feel at home.
Lastly, Hillwood stands out as a neighborhood exuding both luxury and a palpable sense of community. The homes, much like those in Belle Meade Highlands, are often characterized by their spacious layouts, extensive grounds, and architectural diversity. It's a place where the past intertwines gracefully with the present. Hillwood's proximity to various parks, as well as its active neighborhood association, fosters a lifestyle where both recreation and community engagement are within arm's reach.
All these neighborhoods, in their unique ways, offer a lifestyle and ambiance that resonate with the spirit of Belle Meade Highlands. They stand as testament to Nashville's capacity to merge historical charm with contemporary luxuries, providing residents with an unmatched living experience.
Food Scene
When it comes to dining near Belle Meade Highlands, Nashville doesn't disappoint. The area around this upscale neighborhood boasts a culinary landscape as rich and varied as its architectural heritage. One can truly sense Nashville's cultural evolution through its palate.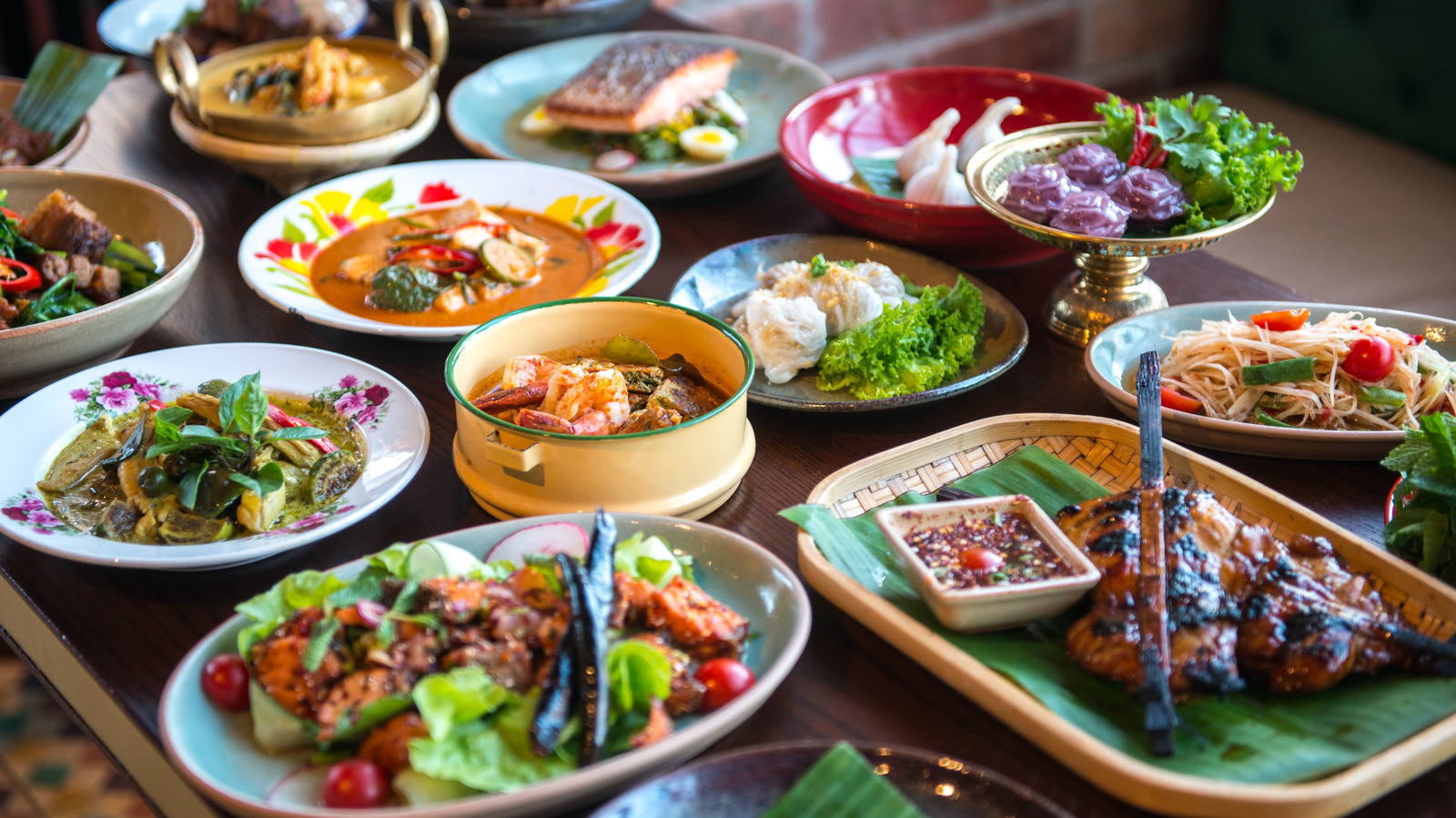 Just a stone's throw away, you'll find Sperry's, a classic steak and seafood establishment that's been serving the community since the 1970s. It's the kind of place where you can savor a perfectly grilled steak, an exquisite lobster tail, or a sumptuous dessert in a cozy, intimate setting. Many locals would argue that an evening at Sperry's is both a culinary and a cultural experience, given its longstanding presence in the community.
For those looking for international flavors, the nearby Siam Cafe offers a taste of Thailand. This family-run establishment is renowned for its authentic Thai dishes. From spicy curries to flavorful stir-fries, the aromatic delicacies served here transport diners straight to the streets of Bangkok. The warm ambiance and attentive service only enhance the experience.
If Italian is on your mind, then Maggiano's Little Italy in nearby West End Avenue is a must-visit. It's a space that resonates with the old-world charm of Italian trattorias, where dishes like creamy fettuccine alfredo or hearty osso buco make regular appearances. The portions are generous, making it a popular choice for family gatherings or celebratory dinners.
And of course, no dining exploration near Belle Meade Highlands would be complete without experiencing the gourmet offerings at etc., a gem tucked away in Green Hills. Chef Deb Paquette, known for her intricate and flavorful dishes, helms the kitchen here. The menu is a beautiful tapestry of global flavors, with every dish telling a story. Whether it's a casual brunch or a romantic dinner, etc. provides an experience that leaves an indelible mark on your taste buds.
In essence, dining around Belle Meade Highlands is a journey through time, cultures, and flavors. The options are vast, catering to both traditional tastes and adventurous palates. It's a reflection of Nashville's growth as a city that embraces both its roots and global influences.
Entertainment
Nestled in the heart of Nashville, the area surrounding Belle Meade Highlands is a hub of entertainment and sporting fervor. It's no secret that Nashville is often heralded as "Music City," and for a good reason. The city's rich musical heritage permeates even its most residential neighborhoods, offering a plethora of entertainment choices for residents and visitors alike.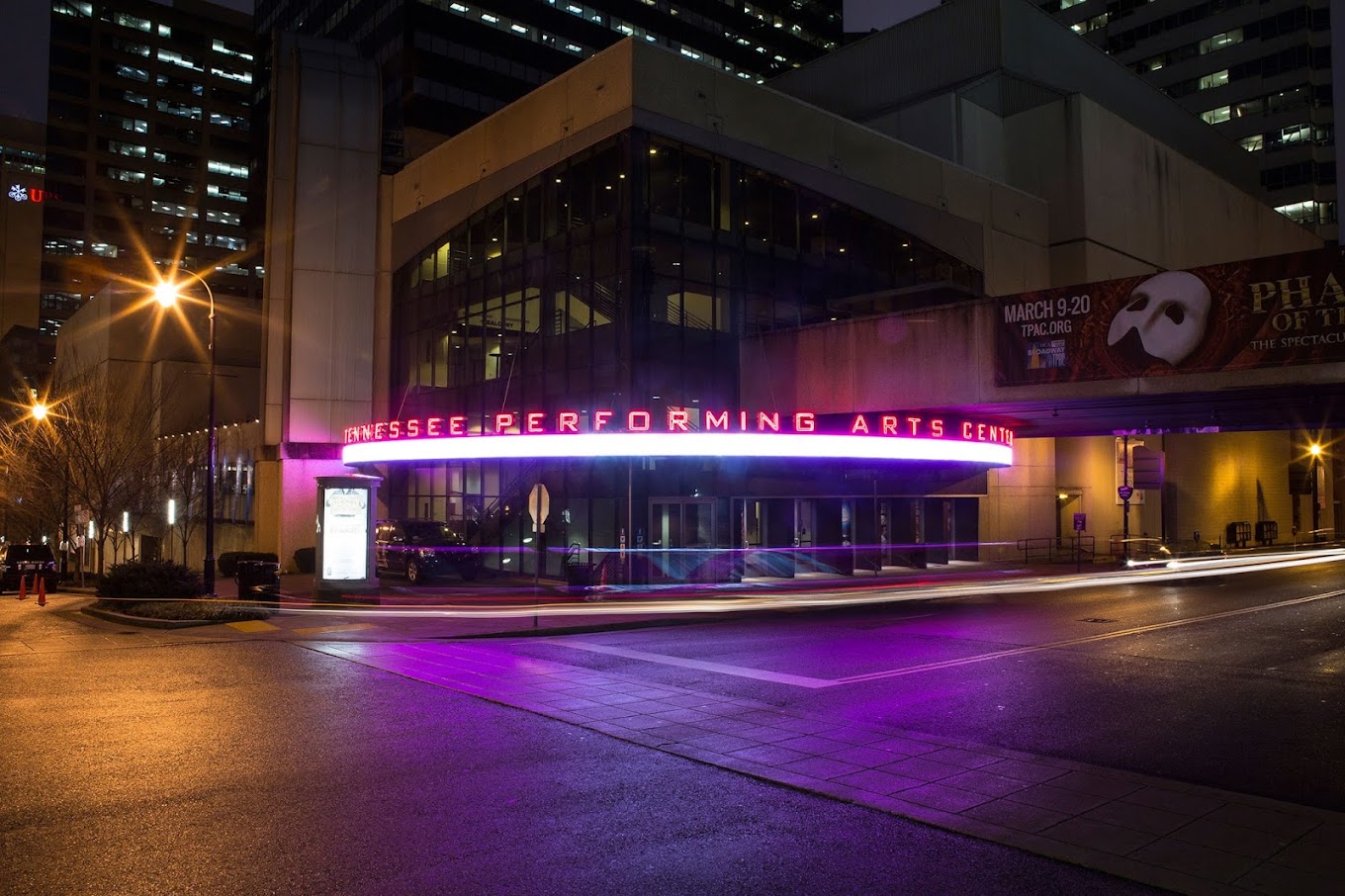 Not too far from Belle Meade Highlands is the legendary Bluebird Cafe. This iconic venue, often portrayed in TV shows and films, is more than just a cafe. It's a sanctum for songwriters and musicians, both renowned and up-and-coming. On any given night, one can stumble upon an intimate acoustic session or a spirited jam, making it a must-visit for music enthusiasts.
The Belcourt Theatre, situated in nearby Hillsboro Village, is another cherished locale. This historic theater, which began its journey in the 1920s as a silent movie hall, today operates as a non-profit, showcasing an eclectic mix of independent and foreign films, documentaries, and classic movies. The Belcourt also frequently hosts discussions, panels, and film festivals, making it a nexus for film aficionados.
For those with a penchant for live performances, the Tennessee Performing Arts Center (TPAC) is a beacon. Located in downtown Nashville, a short drive from Belle Meade Highlands, TPAC hosts a diverse array of performances, from Broadway shows to ballet, modern dance to classical concerts. Its dynamic calendar ensures that there's always something captivating gracing its stages.
On the sporting front, Nashville's energy is palpable. The city is home to the Nashville Predators, its celebrated NHL team. Catching a game at the Bridgestone Arena is more than just a sporting event; it's an experience, complete with the cheers of the passionate "Smashville" fans. Similarly, the Tennessee Titans, Nashville's NFL pride, play their home games at the Nissan Stadium, offering gridiron enthusiasts plenty of action-packed Sundays during the season.
In essence, the area around Belle Meade Highlands is a microcosm of Nashville's larger entertainment and sporting landscape. The rich tapestry of events and venues ensures that there's never a dull moment for those seeking vibrant experiences. Whether you're a music lover, a film buff, or a sports fanatic, the heart of Nashville beats with a rhythm that's hard to resist.
Health and Wellness
In the vicinity of Belle Meade Highlands, Nashville, TN, residents are graced with a plethora of health and wellness options, truly encapsulating the spirit of a balanced Southern lifestyle. From holistic wellness centers to expansive parks, the opportunities for rejuvenation and invigoration are ample.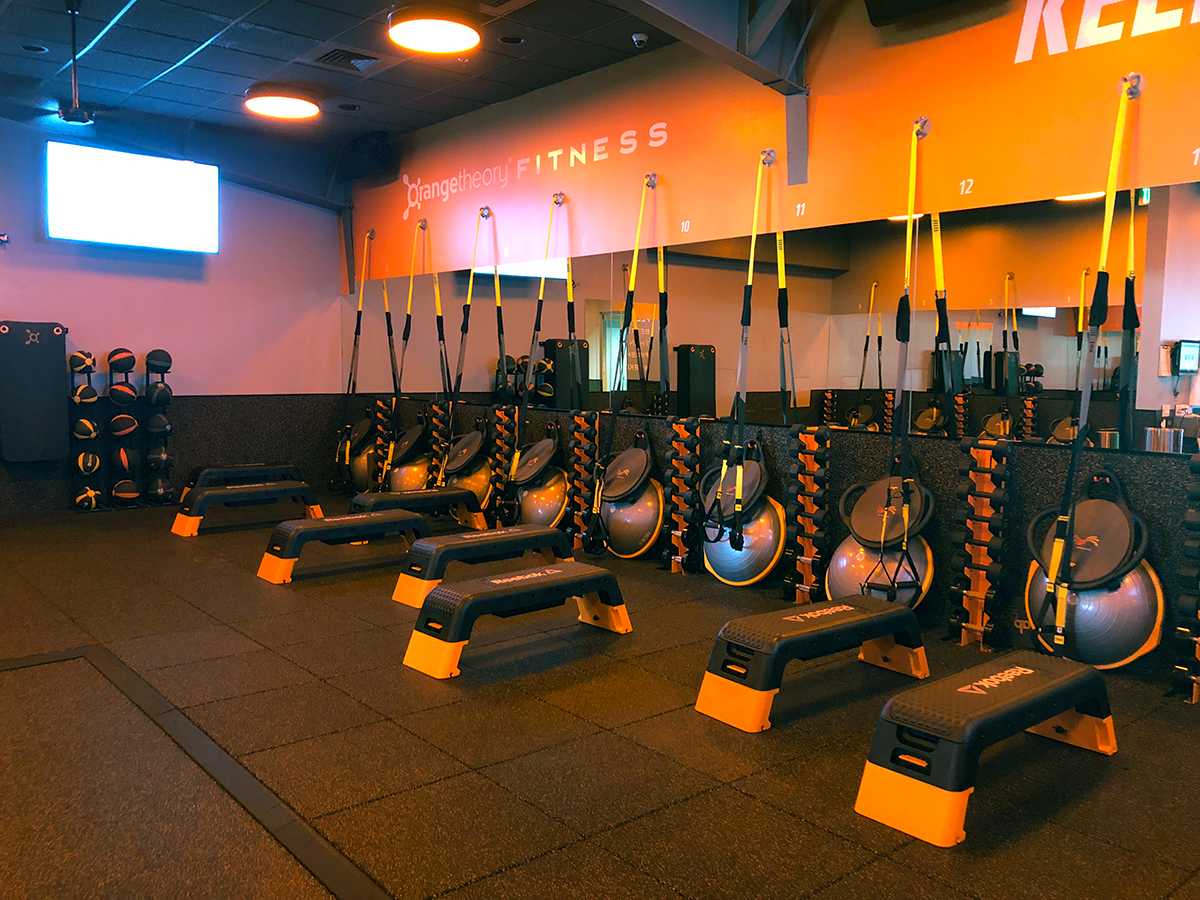 One of the community's hidden gems is the Belle Meade Plantation, which, beyond its historical significance, offers sprawling green spaces perfect for morning jogs, meditative walks, or yoga sessions amidst nature. The serene environment of this plantation is just the place for those seeking a calm space to center themselves and breathe in the tranquility of their surroundings.
For those seeking structured fitness regimens, there are state-of-the-art fitness centers and gyms close by. Places like OrangeTheory Fitness and Pure Barre offer specialized workout routines that cater to a range of fitness enthusiasts, whether they're seeking high-intensity interval training or low-impact strength exercises. These centers not only provide workouts but also cultivate a sense of community, where members motivate and encourage one another in their health journeys.
Yoga and pilates studios are also sprinkled throughout the nearby areas. Studios such as Hot Yoga Plus offer a range of classes from Bikram to Vinyasa, catering to both beginners and seasoned yogis. The emphasis is not just on physical health but also on fostering mental clarity and spiritual growth.
Nutrition, of course, plays a pivotal role in health and wellness. Local markets and stores, including spots like Green Hills Farmers Market, offer a plethora of fresh, organic, and locally-sourced produce. For those seeking guidance on nutrition, there are also numerous holistic nutritionists and wellness coaches in the vicinity, always ready to tailor advice for individual needs.
Let's not forget the range of spas and wellness centers offering therapeutic massages, acupuncture, and other treatments designed to rejuvenate the mind and body. Places like Escape Day Spa & Salon promise a holistic wellness experience, ensuring that visitors leave feeling revitalized and refreshed.
In a nutshell, the area surrounding Belle Meade Highlands has effortlessly woven health and wellness into its fabric. Whether you're an active individual or someone seeking peaceful retreats, the community provides all the resources to nurture both the body and the soul.
Outdoor Lifestyle
Nestled within the urban landscape of Nashville, the area around Belle Meade Highlands offers a refreshing embrace of nature that's both captivating and invigorating. For residents and visitors alike, the appeal of the outdoors here is undeniable, providing a myriad of options to experience and enjoy nature's bounties.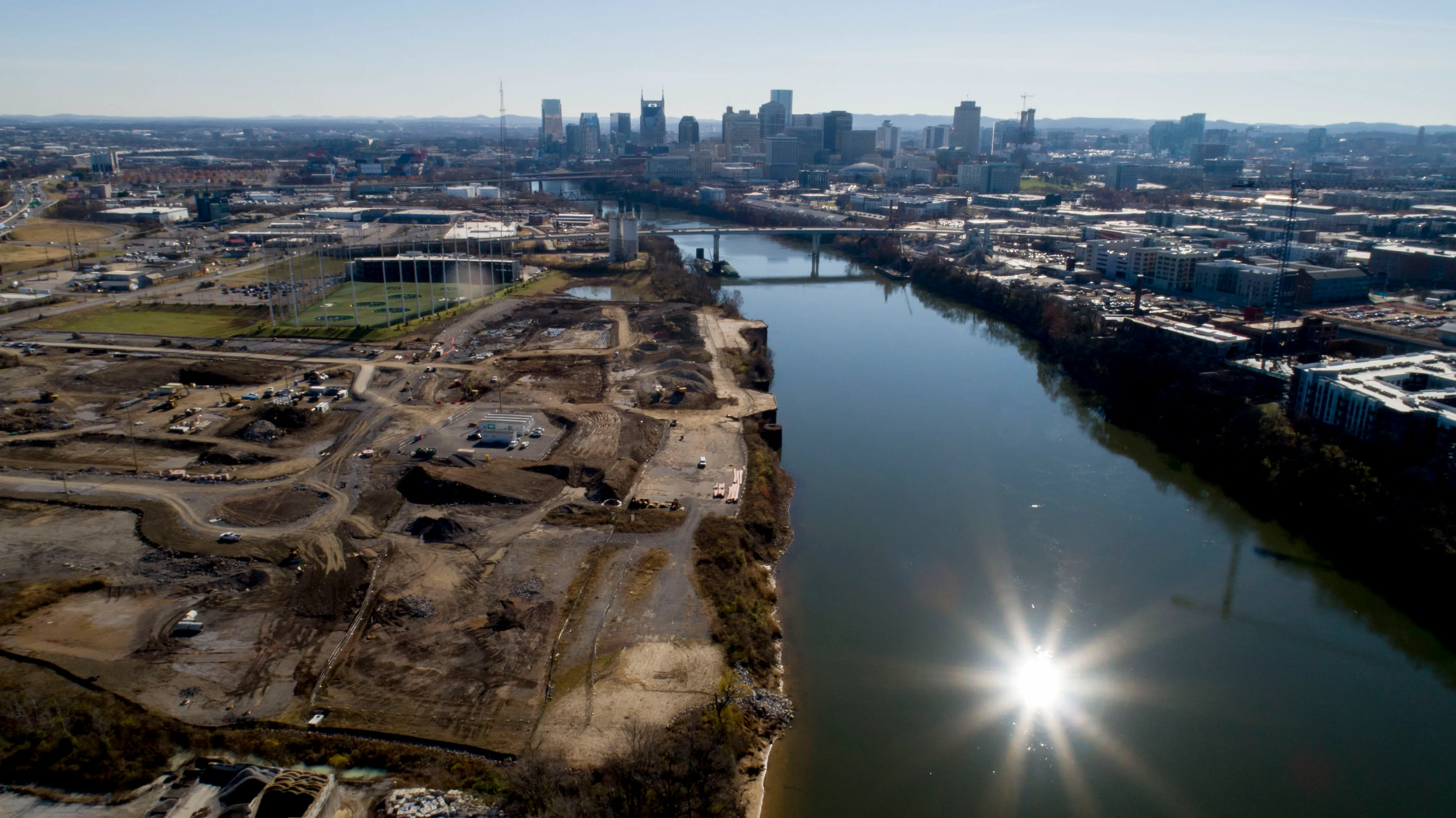 A standout in the vicinity is the Percy Warner Park. This expansive parkland is an ode to the Southern love for the outdoors. Encompassing rolling hills, dense woodlands, and well-maintained trails, Percy Warner is a favorite among hikers, joggers, and nature enthusiasts. The iconic stone gates at the entrance usher you into a world where the hustle of the city seems miles away. Whether it's picnicking in one of the meadows or hiking up to an overlook for a panoramic view of Nashville, the park is a sanctuary for those in search of fresh air and green spaces.
Adjacent to it is Edwin Warner Park, its sibling in terms of natural beauty. Apart from the numerous trails, this park is renowned for its birdwatching opportunities, with many local birders touting it as one of the best spots in the city to catch a glimpse of Nashville's diverse avian population.
For those with a penchant for golf, the Belle Meade Country Club offers lush greens that blend seamlessly with the area's natural beauty. It's not just about the sport; the club's location and ambiance make for a calming retreat where one can enjoy the outdoors at a leisurely pace.
Cycling enthusiasts find their haven in the Richland Creek Greenway. This scenic pathway meanders alongside waterways, through woods, and past local landmarks. It's a favored route not just for its beauty, but also for the camaraderie among the regulars, fostering a sense of community.
Water enthusiasts aren't left out either. Nearby lakes and rivers, such as the Cumberland River, offer opportunities for kayaking, canoeing, and even some fishing. On a warm Nashville day, there's nothing quite like drifting on the water, with the city's skyline in the distance and nature all around.
In essence, the Belle Meade Highlands area seamlessly marries urban conveniences with the allure of the outdoors. It's a testament to Nashville's commitment to preserving green spaces and promoting an outdoor lifestyle. For those who call this area home, the call of nature is never too far away.
Education
In the Belle Meade Highlands area of Nashville, TN, residents have the privilege of accessing a diverse range of educational options, ensuring that families have ample choices to cater to their children's unique needs and aspirations.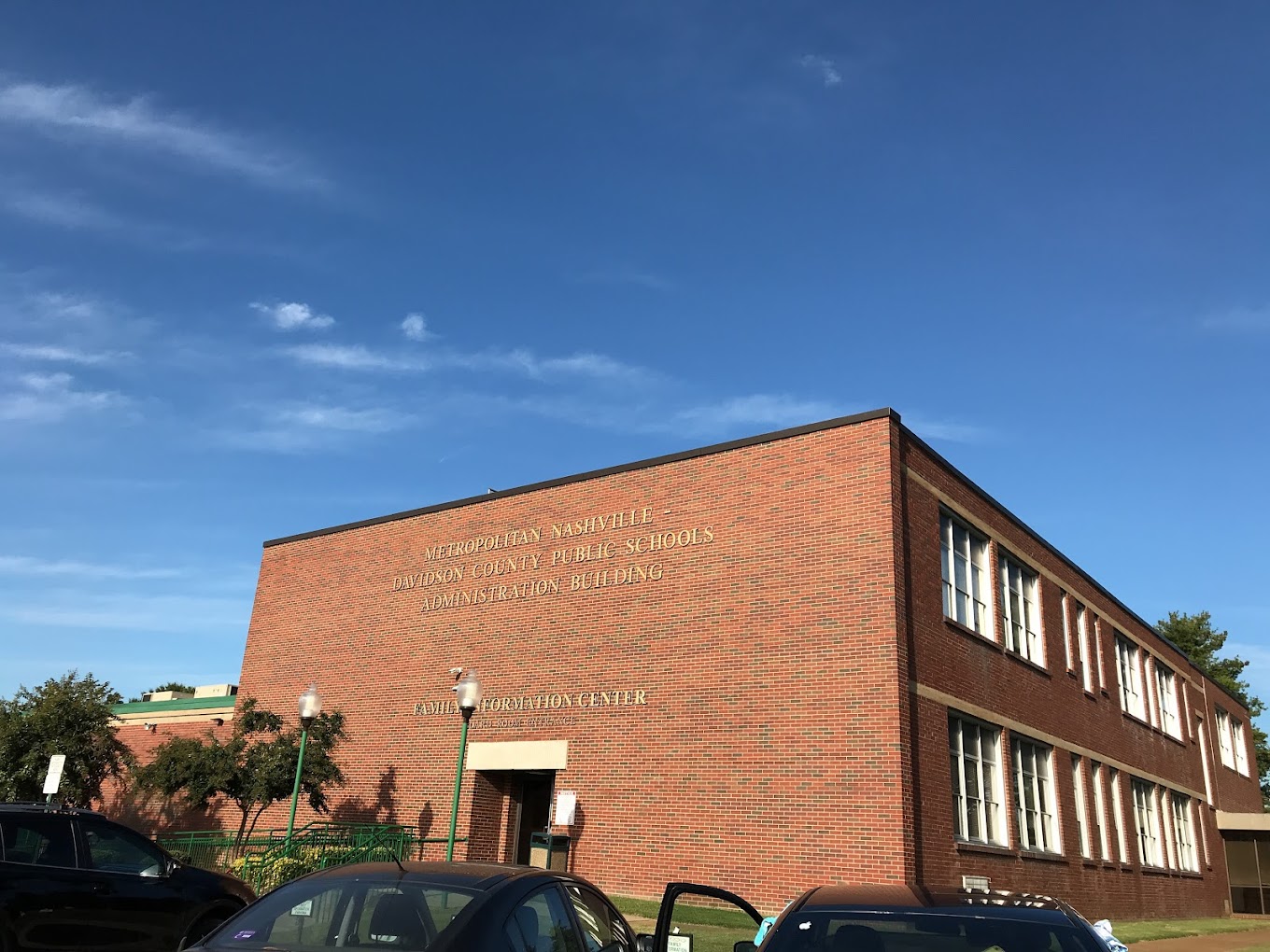 For parents leaning towards public education, the Metro Nashville Public Schools system serves the Belle Meade Highlands area. Schools under this district are recognized for their commitment to academic excellence, with a number of them regularly receiving accolades for their innovative teaching methods and robust curricular activities. Institutions such as Hillsboro High School have been notable for their emphasis on preparing students for both college and careers, ensuring that they're equipped with the knowledge and skills needed for future success.
On the other hand, the region is also home to some of Nashville's most esteemed private institutions. The Ensworth School, for instance, has garnered a reputation not only for its academic rigor but also for its commitment to holistic education. From its state-of-the-art campus to its comprehensive extracurricular programs, Ensworth ensures that students receive a well-rounded education. Similarly, Harpeth Hall School stands out as an all-girls institution, celebrated for fostering leadership, critical thinking, and global awareness among its students.
Not to be overlooked, Montgomery Bell Academy (often simply referred to as MBA) is another venerable institution in the vicinity. Known for its rigorous academic program and a rich tapestry of extracurricular activities, MBA has been molding young men into future leaders for generations.
Furthermore, for families seeking alternative pedagogical approaches, Nashville offers options like Montessori and Waldorf-inspired institutions. These schools place emphasis on individualized learning, hands-on experiences, and cultivating a genuine love for knowledge.
In sum, the Belle Meade Highlands region is a nexus of educational opportunity, reflective of Nashville's broader commitment to nurturing the next generation. Whether a family's inclination is towards public schools, private institutions, or alternative education models, the area promises a fulfilling and enriching learning journey.
Shopping and Retail
In the shadow of Belle Meade Highlands, Nashville's vibrant shopping landscape unfurls, offering residents and visitors a delightful blend of classic Southern charm and contemporary retail experiences. The proximity of this upscale neighborhood to some of Nashville's premier shopping hubs ensures that retail therapy is never more than a short drive away.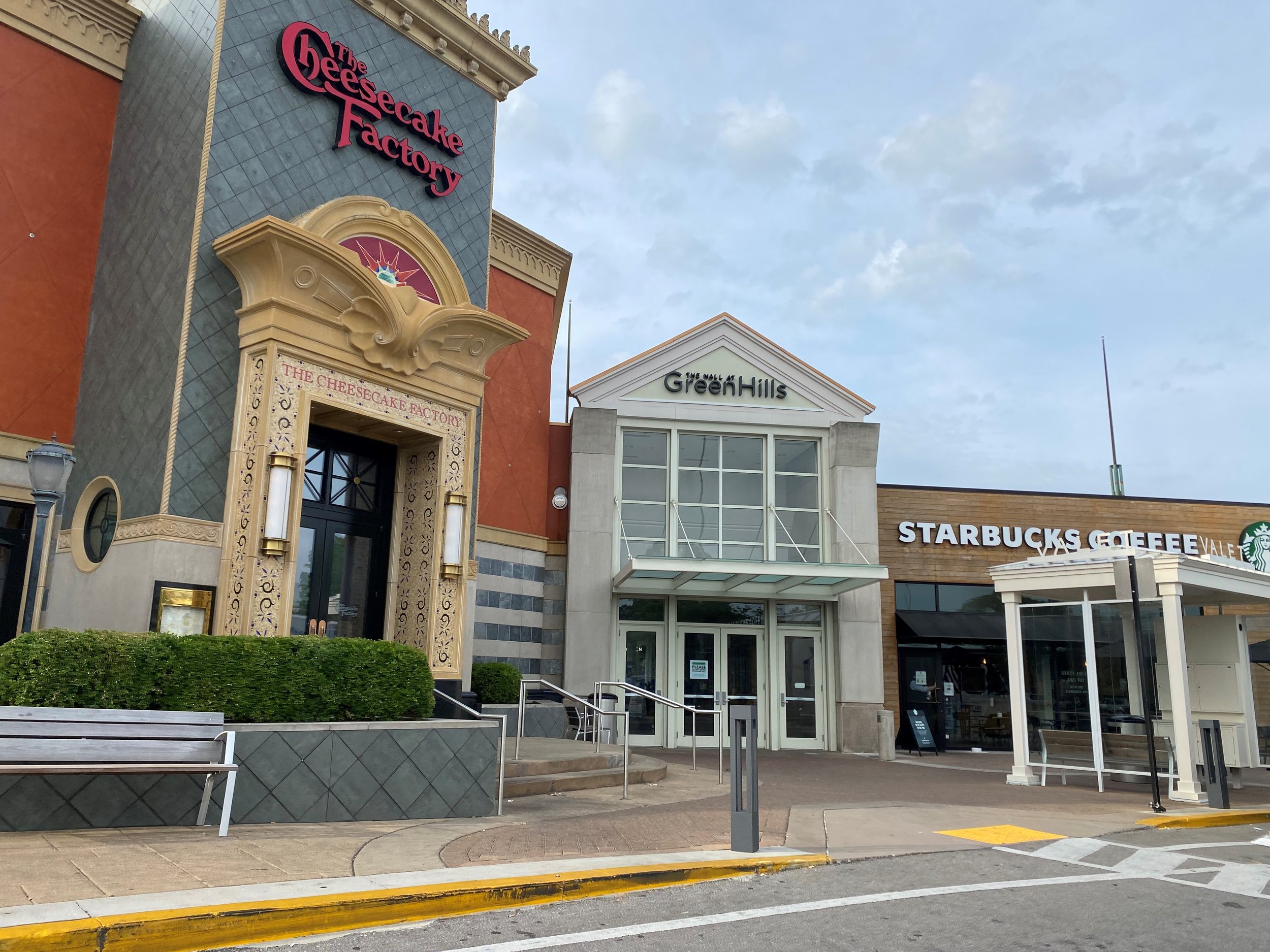 A particularly notable destination is The Mall at Green Hills. More than just a shopping center, it's an embodiment of luxury retail in Nashville. Stroll through its corridors, and you're greeted with an array of high-end brands, from the elegance of Louis Vuitton and Tiffany & Co. to the chic allure of Nordstrom and Apple. Yet, amidst these international names, there's a distinctly Tennessean flair, with local boutiques sprinkled in, offering everything from handcrafted jewelry to bespoke attire.
Just a short distance away, Hillsboro Village beckons with its unique charm. This quaint shopping enclave, with its tree-lined streets and brick-paved walkways, feels like a step back in time. But don't be fooled by its vintage ambiance; the village is a treasure trove of modern boutiques, artisanal stores, and quirky shops. Whether you're on the hunt for a rare vinyl record, artisanal coffee, or a handcrafted gift, Hillsboro Village promises a shopping experience that's as eclectic as it is enjoyable.
Of course, no shopping excursion in Nashville would be complete without diving into its rich musical heritage. Specialty stores near Belle Meade Highlands offer a plethora of musical instruments, vintage records, and memorabilia. Whether you're a seasoned musician or a casual enthusiast, these shops resonate with the soulful rhythm of the city.
Lastly, for those in search of antiques and timeless treasures, the area boasts several antique stores and galleries. Here, history and artistry intertwine, offering patrons a chance to bring home a piece of the past, be it a rustic piece of furniture, an antique clock, or a vintage piece of art.
All in all, the shopping scene around Belle Meade Highlands mirrors the multifaceted charm of Nashville. From high-end luxury to bohemian chic, the retail options celebrate both the city's rich heritage and its ever-evolving contemporary tastes.
Business and Economy
In and around Belle Meade Highlands, the economic tapestry of Nashville is both vibrant and varied. While the community itself leans residential, the proximity of the area to Nashville's bustling hubs reveals a fascinating interplay of industries and businesses that power the city's economy.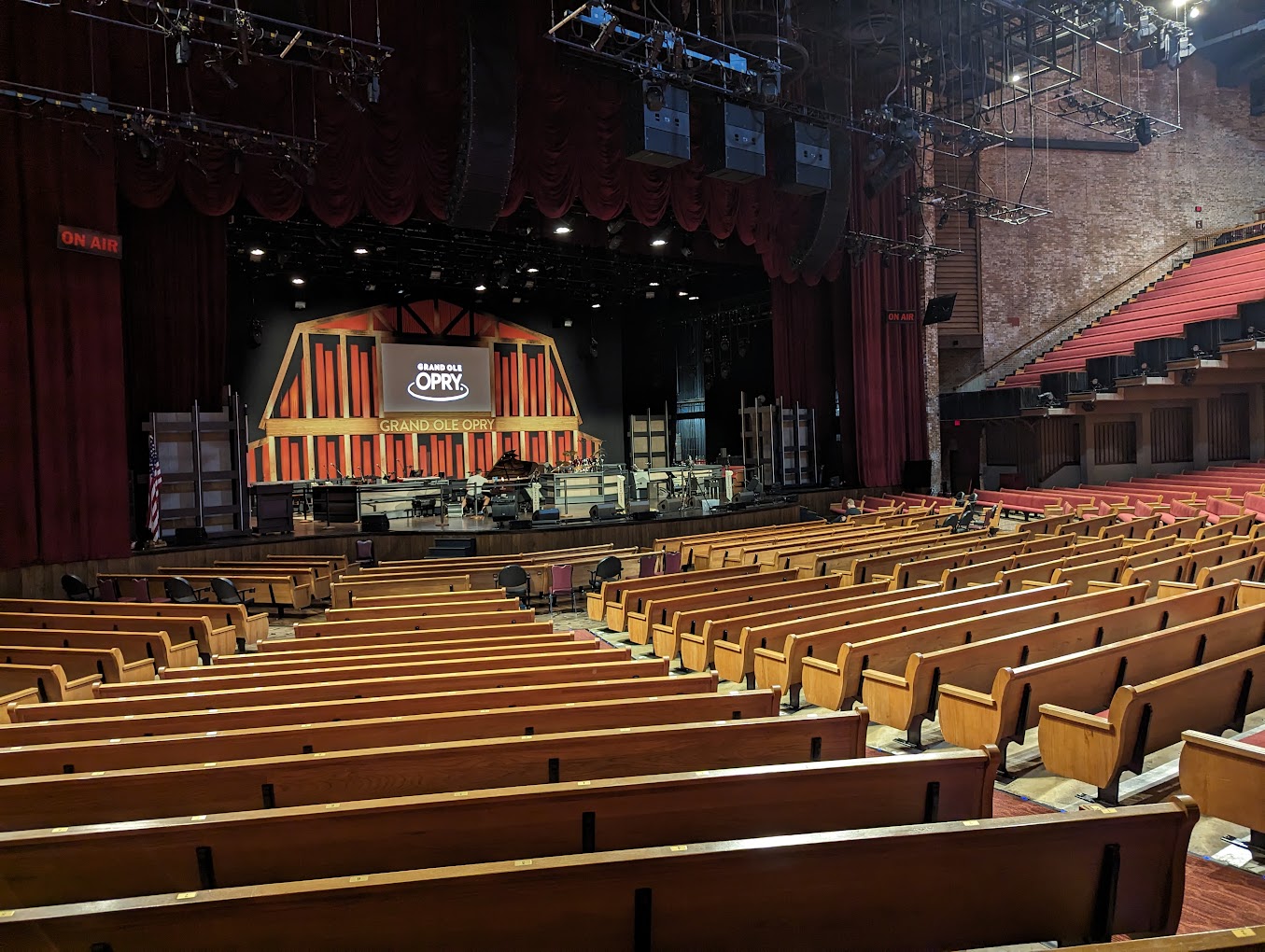 Undoubtedly, when one thinks of Nashville, the music industry strikes a resounding chord. It's not just the allure of iconic venues like the Grand Ole Opry or the Ryman Auditorium; the vicinity is teeming with recording studios, music labels, and talent agencies. These institutions not only foster the talents of established artists but also serve as incubators for budding musicians, ensuring that the city's moniker, "Music City," remains apt.
Healthcare, however, stands tall as one of Nashville's most dominant industries. The city has earned a reputation as the healthcare capital, with giants like HCA Healthcare and Vanderbilt University Medical Center shaping the landscape. These institutions, along with numerous other hospitals, clinics, and research facilities, contribute significantly to the local economy, providing employment to thousands while delivering top-tier medical services.
Higher education is another robust pillar supporting Nashville's economy. Renowned institutions like Vanderbilt University and Belmont University are more than just centers of academic excellence; they're substantial employers and drivers of research, innovation, and development. The presence of such esteemed institutions not only elevates the city's educational stature but also fuels ancillary sectors like real estate, retail, and services.
Tourism and hospitality can't be overlooked either. With Nashville's rich cultural heritage, historical sites, and music festivals, the city draws millions of visitors annually. This influx supports a plethora of local businesses, from hotels and restaurants to tour operators and event planners.
Lastly, the tech and startup scene in Nashville is burgeoning. Fueled by entrepreneurial spirit and supported by both local and state incentives, a slew of tech companies and startups have set up shop, adding a contemporary sheen to Nashville's traditional industries.
In essence, while Belle Meade Highlands might be a serene residential haven, its proximity to Nashville's core means it sits at the crossroads of tradition and modernity. The myriad businesses and industries that dot the landscape offer a harmonious blend of the city's rich past and its promising future.
Hotels and Lodging
Belle Meade Highlands, with its genteel charm and picturesque surroundings, offers a delightful array of lodging options for those visiting Nashville. Whether one is in search of a luxurious escape, a cozy retreat, or a dose of Southern hospitality, the area doesn't disappoint.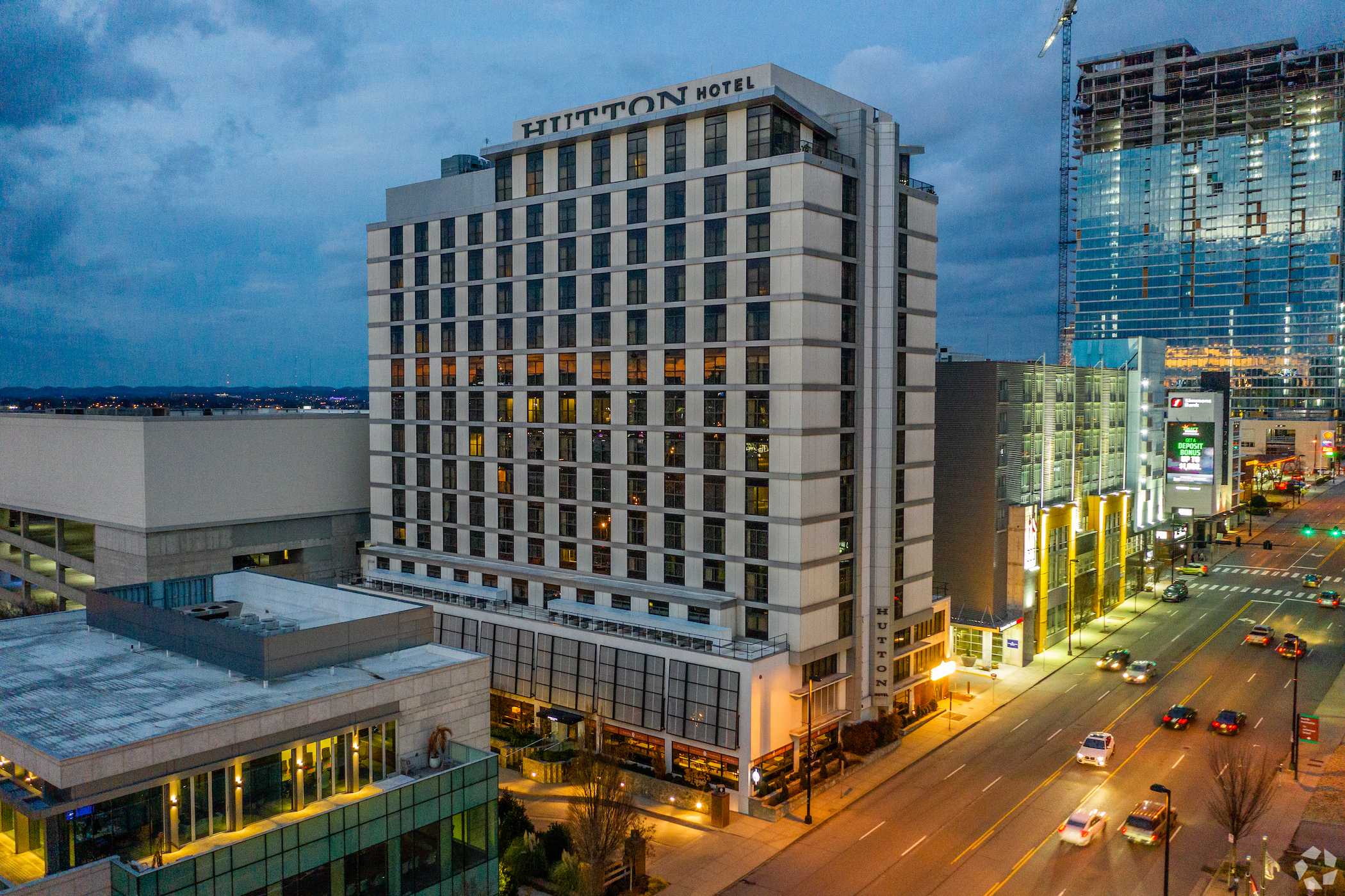 In the realm of luxury, one cannot overlook the iconic Hutton Hotel. Located conveniently close to the Belle Meade Highlands, this upscale establishment seamlessly blends sophistication with Nashville's signature warmth. With its plush accommodations, refined dining options, and a spa that promises relaxation, the Hutton is often the first choice for those seeking a touch of opulence during their stay.
For travelers craving a more intimate experience, the area is dotted with charming bed and breakfasts that embody the heart of Southern hospitality. Establishments like the Big Bungalow Bed & Breakfast provide a homely ambiance, replete with rustic furnishings, porches perfect for evening tea, and hosts who are more than eager to share tales of Nashville's storied past. It's in such places that guests often find the genuine warmth and camaraderie that the South is famed for.
The Loews Vanderbilt Hotel is another beacon of luxury in the vicinity. While it offers all the trimmings of a modern hotel, from swanky rooms to a state-of-the-art fitness center, what sets it apart is its commitment to echoing Nashville's musical heritage. Don't be surprised to find a live music session taking place in the lobby or discover a room curated by a renowned artist.
For those seeking a boutique experience, The 404 Hotel beckons. Nestled in the heart of the city yet a stone's throw from Belle Meade Highlands, this establishment offers a unique blend of modern aesthetics and intimate ambiance. Its minimalist design, complemented by local art, makes it a favorite among travelers with an eye for detail.
In essence, the lodging landscape around Belle Meade Highlands is as varied as it is inviting. From grand hotels that echo the city's cosmopolitan charm to quaint bed and breakfasts where time seems to slow down, there's a place for every traveler, ensuring that their Nashville sojourn is both memorable and comfortable.
Travel and Transportation
When considering Belle Meade Highlands' connectivity to the broader Nashville area and beyond, its strategic location truly shines. Being a part of the Nashville metropolis, residents and visitors in the Belle Meade Highlands have the advantage of being conveniently connected to key transportation hubs.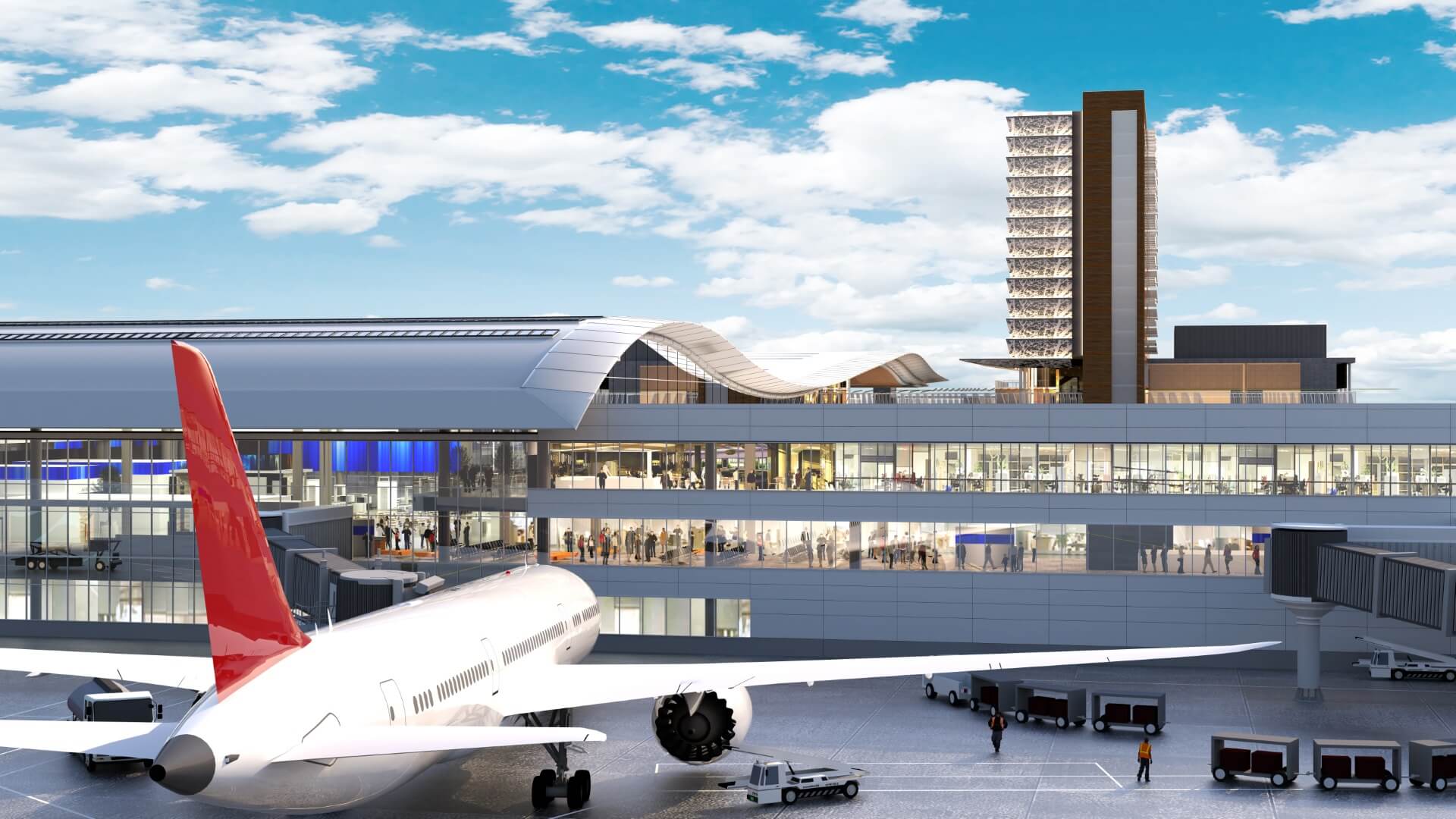 Nashville International Airport (BNA) stands as the primary gateway for air travelers in the region. Situated to the east of Belle Meade Highlands, the airport is merely a 20 to 30-minute drive away, depending on traffic. This proximity means that whether you're jetting off on a business trip, vacation, or welcoming visitors from out of town, the ease of reaching a major international airport is a genuine boon. BNA offers flights to numerous domestic and international destinations, making travel plans straightforward for Belle Meade Highlands' residents.
As for public transportation, the Metropolitan Transit Authority (MTA), commonly known as WeGo Public Transit, manages the city's bus network. Several bus routes crisscross the vicinity of Belle Meade Highlands, offering reliable and frequent services to various parts of Nashville. These buses provide an eco-friendly and cost-effective way to navigate the city, especially during peak traffic hours.
Moreover, plans have been discussed over the years to expand Nashville's public transportation infrastructure, potentially adding more transit options in and around Belle Meade Highlands. These endeavors, aimed at addressing the city's growing population and ensuring smoother commutes, may further enhance the area's connectivity in the future.
All in all, the convenience of Belle Meade Highlands isn't just limited to its beautiful homes and amenities. Its proximity to Nashville's key transportation hubs ensures that residents and visitors are always just a short journey away from their desired destinations, whether within the city or abroad.