Belle Meade Court, Nashville, TN Homes for Sale
Belle Meade Court, Nashville, TN Homes for Sale
September 27, 2023
Belle Meade Court Homes
Nestled in the heart of Nashville, TN, the homes in Belle Meade Court exhibit an architectural finesse that seamlessly marries traditional Southern charm with modern aesthetics. As one steps into these residences, there is an immediate sense of warmth and luxury. High ceilings, expansive windows, and intricate molding details are emblematic of the meticulous design efforts that have gone into creating spaces that are both functional and aesthetically pleasing. Hardwood floors, often polished to a glossy finish, often run through the main living areas, accentuating the richness of the interiors. In many homes, gourmet kitchens serve as a central gathering point, equipped with top-of-the-line appliances, granite countertops, and spacious cabinets, reinforcing the idea that no expense has been spared in crafting these living spaces.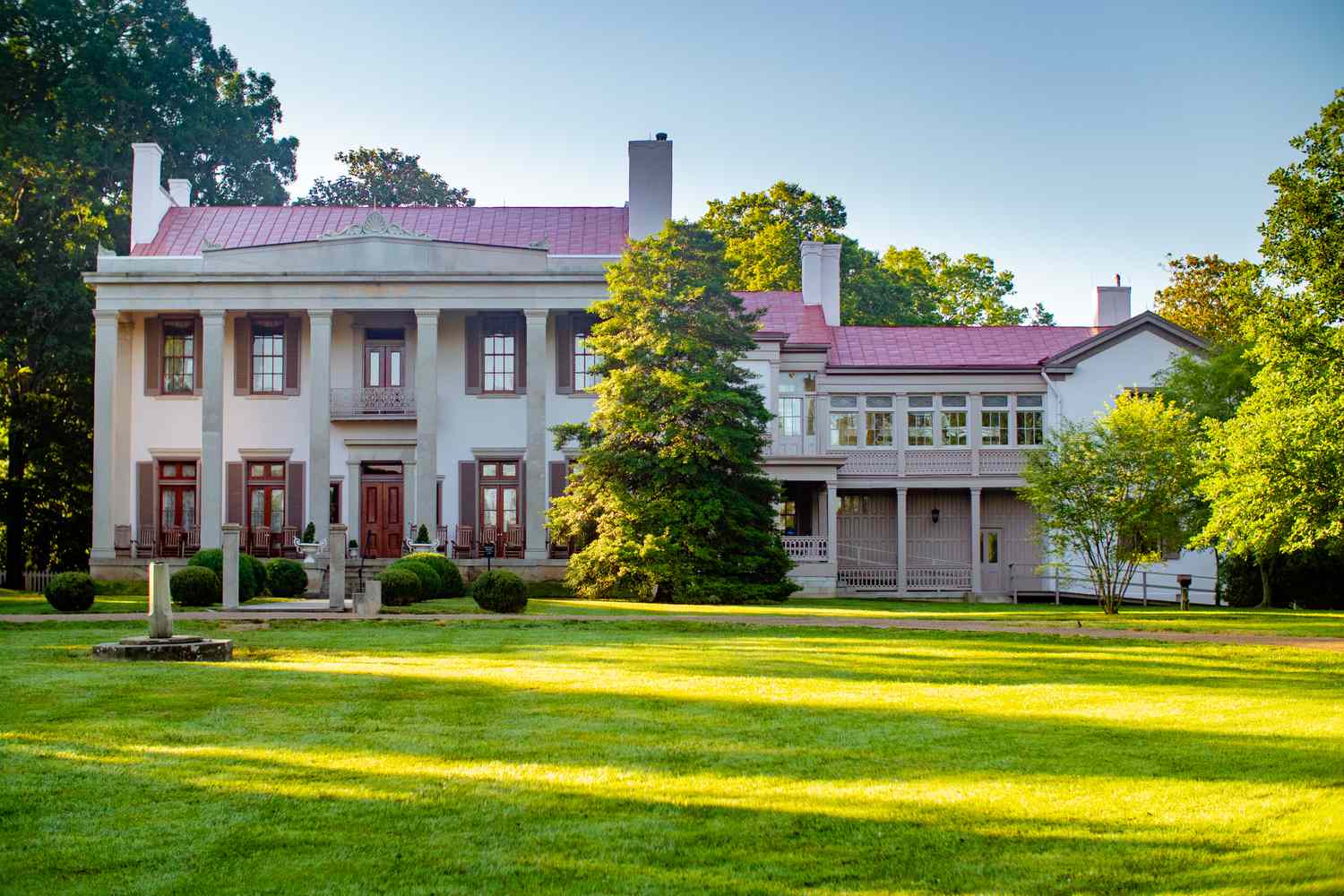 But the allure of Belle Meade Court goes beyond just its beautiful homes. The outdoor spaces have been designed with equal care and precision. Manicured lawns, lush greenery, and seasonally-blooming flora line the driveways and backyards. Many homes boast expansive patios or decks, perfect for alfresco dining or simply relaxing on a warm Nashville evening. A sense of tranquility permeates the air, thanks in no small part to the mature trees that dot the landscape, acting as natural screens and offering much-needed shade during the hotter months.
The community of Belle Meade Court itself is a testament to a well-planned neighborhood that puts residents' needs at the forefront. The streets are lined with sidewalks, encouraging residents to take leisurely walks or engage in morning jogs. Children can often be seen playing in the safe confines of their yards or on the communal playgrounds, lending an air of familial warmth to the entire community.
Yet, the true beauty of Belle Meade Court lies in its strategic location. Despite its serene setting, it is a mere stone's throw away from the hustle and bustle of Nashville's urban core. Residents enjoy the privilege of proximity to a host of amenities. Boutique shops, gourmet restaurants, cultural institutions, and parks are all within easy reach. This balance between tranquility and accessibility makes Belle Meade Court a coveted address in Nashville. The community is not just a cluster of homes, but a harmonious blend of luxury, comfort, and convenience.
Similar Communities
Green Hills stands as one of the neighborhoods in close competition with Belle Meade Court in terms of price point, construction, and lifestyle. Located just a short drive away, Green Hills is renowned for its upscale residences, many of which mirror the architectural prowess and attention to detail found in Belle Meade Court. Green Hills homes often boast expansive floor plans, luxury finishes, and elegantly manicured landscapes. Furthermore, the neighborhood is home to The Mall at Green Hills, offering residents an upscale shopping experience, with a selection of high-end brands and gourmet dining options, making it a hub for those who crave both luxury and convenience.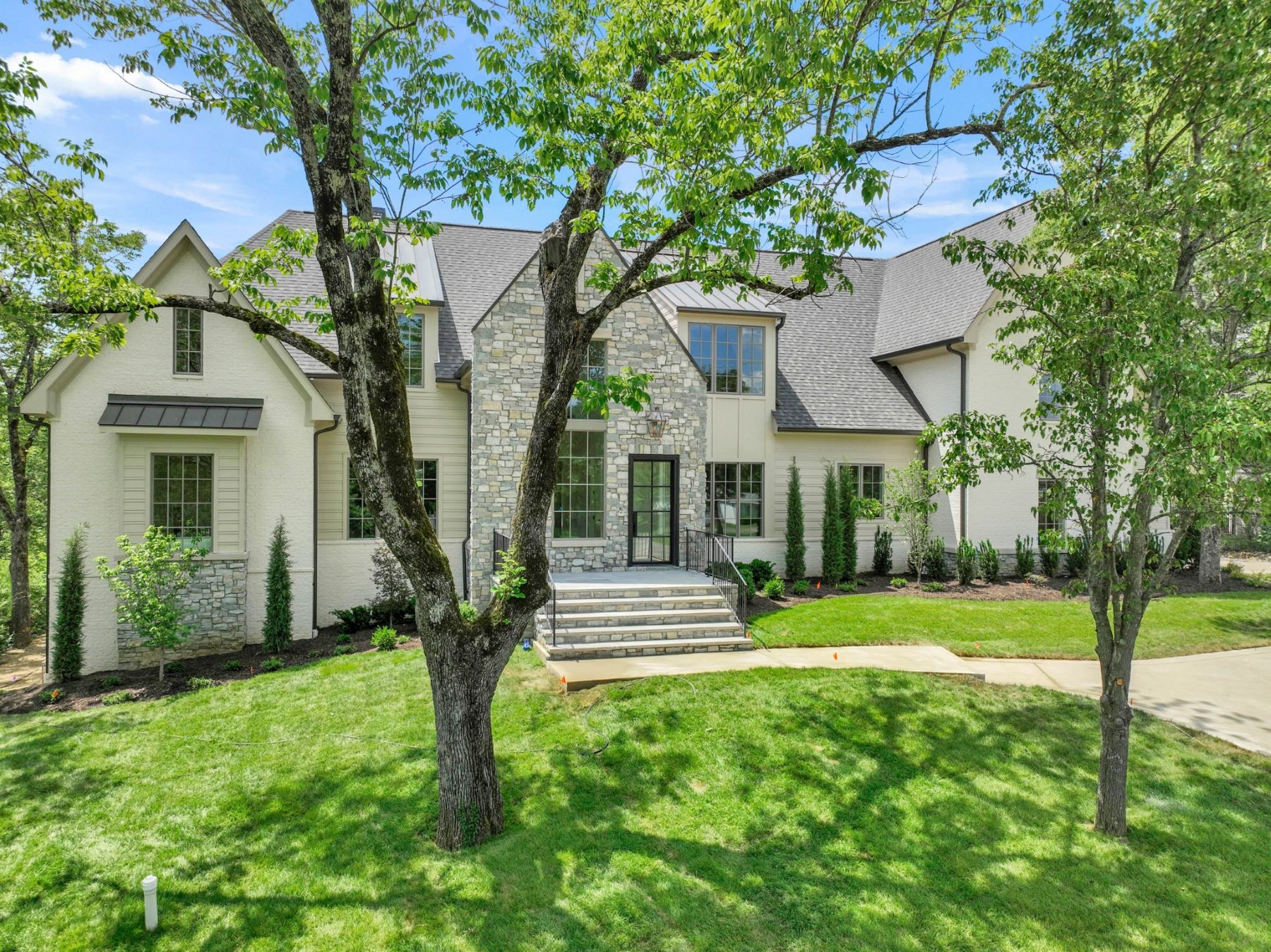 Another neighborhood worth noting is Forest Hills. Located to the southeast of Belle Meade, Forest Hills is a sanctuary for those who cherish upscale living paired with natural beauty. Homes here are often set on larger plots of land, providing residents with more privacy and space to revel in the beauty of their surroundings. Like Belle Meade Court, the houses in Forest Hills exude a sense of timeless elegance, where traditional Southern architecture often meets contemporary design elements. Beyond the residences, the community enjoys proximity to the Radnor Lake State Park, a haven for nature enthusiasts, and offers scenic views and trails.
West Meade, on the western fringes of Nashville, is another community that parallels the elegance of Belle Meade Court. Characterized by its rolling landscapes and tree-lined streets, West Meade offers a tranquil living experience, with homes that are meticulously constructed to offer a blend of luxury and functionality. The residences in this neighborhood often feature sprawling lawns, outdoor living spaces, and architectural details that resonate with the upscale vibe of Belle Meade Court. The community's layout promotes a sense of camaraderie among its residents, fostering social events and community get-togethers.
Rich in their individual characteristics, each of these neighborhoods - Green Hills, Forest Hills, and West Meade - provide a lifestyle that is both luxurious and grounded. Their residences stand as testaments to Nashville's commitment to architectural excellence and community-centric living, making them worthy peers to the esteemed Belle Meade Court.
Food Scene
When it comes to the culinary landscape surrounding Belle Meade Court, Nashville doesn't hold back. The area is awash with a myriad of dining establishments that cater to a wide range of palates and occasions. Imagine driving just a few minutes from your home to find an array of dishes that span the globe, paired with the unmistakable touch of Southern hospitality.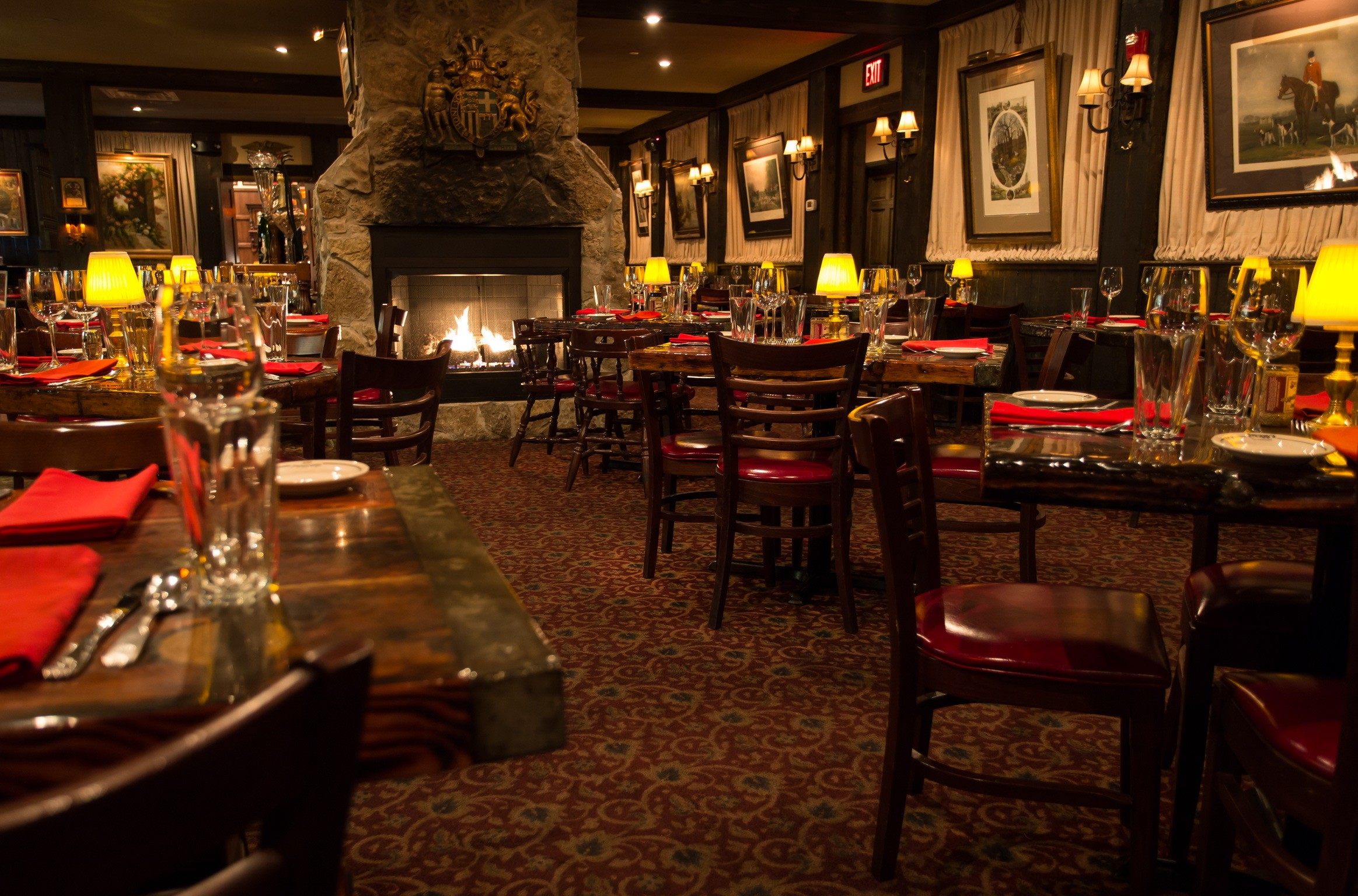 For those evenings when upscale dining is on the agenda, Sperry's Restaurant is a revered name. Established in the 70s, it's known for its timeless ambiance and a menu that perfectly balances classic dishes with contemporary tastes. It's easy to see why it's a favorite for both romantic dinners and celebratory gatherings. Their steaks and seafood dishes, in particular, have earned accolades and built a loyal clientele.
Of course, Nashville's culinary scene wouldn't be complete without its comfort food havens. The Picnic Café is a delightful spot where homestyle favorites, like chicken salad and poppyseed muffins, are served with a side of warmth. It's the kind of place where you'd find residents of Belle Meade Court grabbing a hearty breakfast or enjoying a light lunch with friends.
Now, if international flavors are what you're craving, there's Thai Phooket, a hidden gem that has introduced many in the area to the vibrant and aromatic world of Thai cuisine. Their curries, bursting with flavors of coconut milk, lemongrass, and a medley of spices, transport diners straight to the streets of Bangkok. And for those keen on Mediterranean flavors, Epice offers a menu inspired by the diverse culinary traditions of the Middle East, ensuring a delightful gastronomic journey with every visit.
In essence, the vicinity of Belle Meade Court is a gourmet's paradise. Whether it's fine dining, cozy cafes, or exotic eateries, residents are treated to a culinary tapestry that's as diverse and sophisticated as Nashville itself.
Entertainment
Belle Meade Court's proximity to Nashville's vibrant entertainment scene is nothing short of enviable. When it comes to music, one is nestled near the heart of the action. After all, this is the city affectionately known as "Music City." The legendary Grand Ole Opry isn't just a place; it's an experience. Even if country tunes aren't your usual jam, the energy, and history of the place make it a must-visit. It's like catching a Broadway show in New York – there's something magical about it.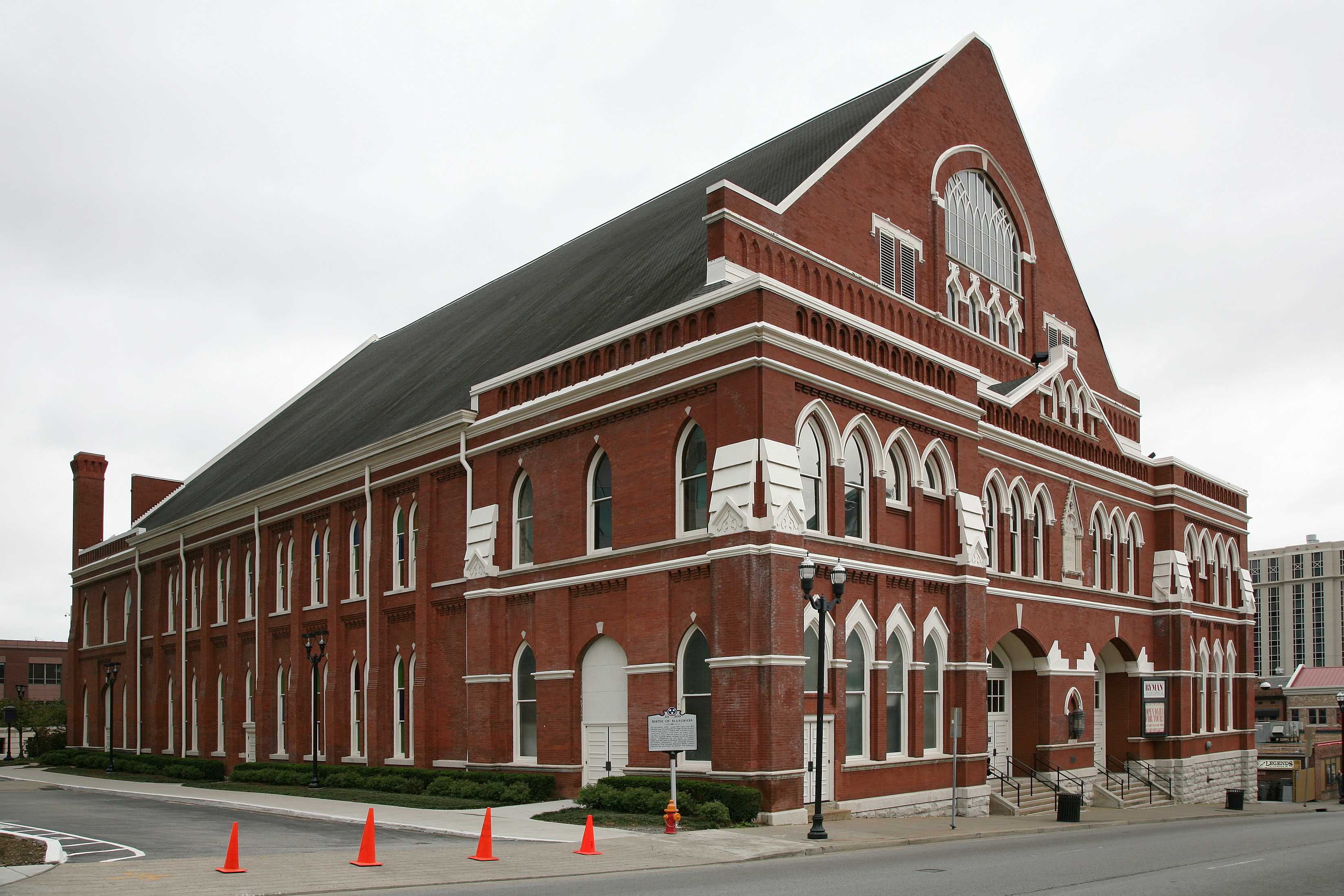 Then there's the historic Ryman Auditorium, sometimes referred to as the "Carnegie Hall of the South." It has seen the likes of Elvis Presley, Johnny Cash, and countless others grace its stage. It's more than just a music venue; it's a walk through time, with each concert being a part of its ongoing, rich tapestry. Not far from there, one can meander the streets of downtown Nashville, where live music spills from every honky-tonk and bar, offering an eclectic mix of genres from rock to blues to, of course, country.
For those leaning more towards the sporting side of entertainment, the Nissan Stadium is the epicenter of excitement. As the home of the Tennessee Titans, NFL Sundays here are a whirlwind of team colors, roaring fans, and thrilling plays. And if soccer is more up your alley, the Nashville SC has carved out a passionate following, with games that are as much about the on-field action as they are about the electrifying atmosphere.
But it's not just professional sports that get pulses racing. The Vanderbilt Commodores, representing Vanderbilt University, have basketball, baseball, and football games that draw crowds and foster a spirited collegiate environment. The camaraderie, the anticipation of a home run or touchdown, and the shared cheers (or groans) with fellow fans create memories that last long after the final whistle.
In essence, for the residents of Belle Meade Court, the city's array of entertainment and sporting events is a veritable smorgasbord, ensuring that there's always something exciting on the horizon.
Health and Wellness
When it comes to fostering a healthy and balanced lifestyle, the residents of Belle Meade Court are truly spoiled for choice. The area around Nashville's Belle Meade Court has an impressive array of health and wellness options that cater to both the body and mind.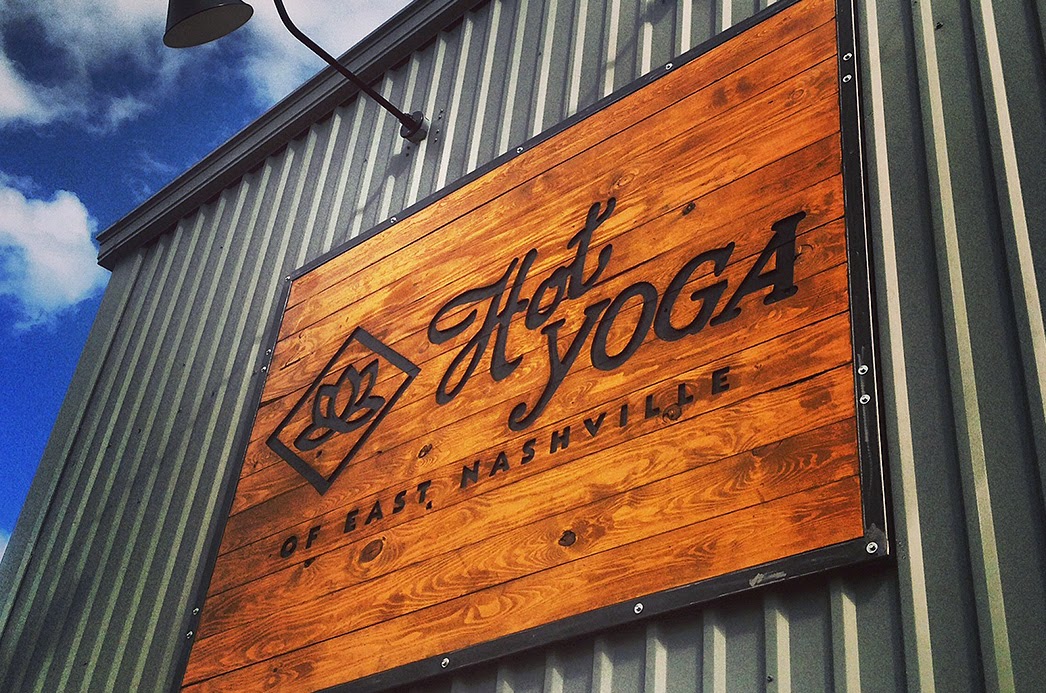 For those who love to kickstart their day with an invigorating workout, there are several state-of-the-art fitness centers in close proximity. Whether you're a fan of traditional weightlifting, high-intensity interval training, or prefer group classes like Zumba and yoga, there's a gym or studio to match your preference. Studios like Hot Yoga Plus Nashville offers both heated and non-heated yoga classes, catering to practitioners of all levels. The heat intensifies the workout, but also provides a therapeutic environment that many find helps with flexibility and relaxation.
Outdoor enthusiasts will appreciate the numerous parks and green spaces. Percy Warner Park, for instance, is a local favorite. With its sprawling acres, it offers a network of trails for hiking, jogging, or simply taking a leisurely stroll amidst nature. The verdant landscapes and serene atmosphere make it easy to forget one's in the middle of a city, offering an ideal setting for both physical activity and mental rejuvenation.
But wellness isn't just about physical activity. Nutrition plays an equally pivotal role. Fortunately, the Belle Meade area boasts several health food stores and organic markets. These establishments prioritize fresh, locally-sourced produce and products, ensuring that residents have easy access to nutritious and wholesome food options. Additionally, several cafes and eateries in the vicinity offer healthy menus, featuring salads, smoothie bowls, and other nutrient-rich dishes that don't compromise on taste.
Lastly, for holistic well-being, there's a plethora of spas, massage centers, and alternative therapy clinics. Whether you're in need of a deep tissue massage to work out the kinks, acupuncture for pain relief, or simply a day of pampering with facials and body treatments, there's a sanctuary nearby to cater to those needs.
In all, the vicinity around Belle Meade Court stands as a testament to Nashville's commitment to providing its residents with ample avenues to pursue a life of health, wellness, and balance. It's not just about living; it's about thriving.
Outdoor Lifestyle
Nestled in Nashville's picturesque surroundings, Belle Meade Court finds itself surrounded by a tapestry of green spaces and nature that beckons residents to step outdoors and embrace an active lifestyle.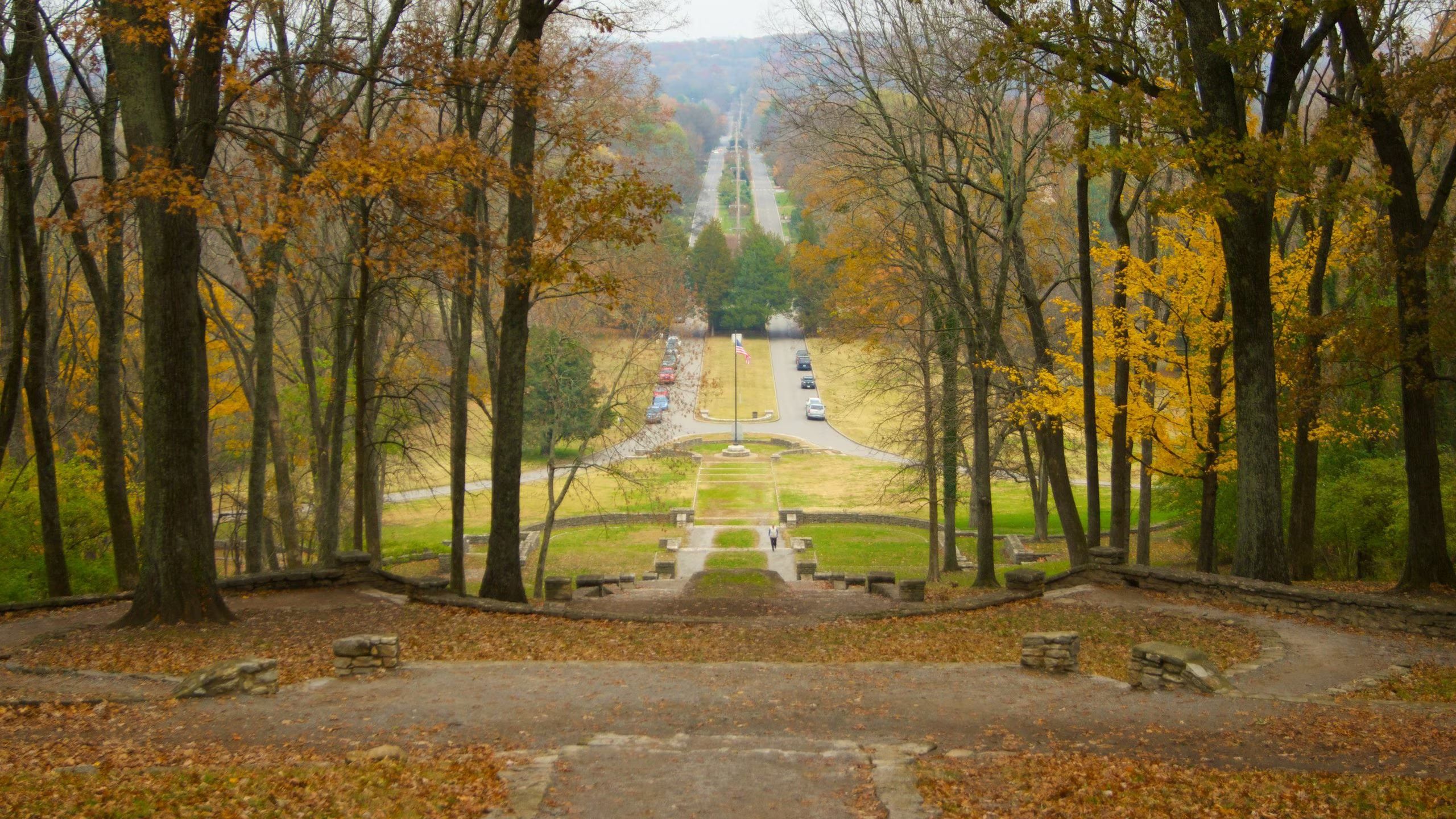 One can't discuss the area's natural offerings without giving a nod to Percy Warner Park. This vast expanse of green is more than just a park – it's a local institution. With its meticulously maintained trails, residents can indulge in a serene morning hike, a casual midday stroll, or even a rigorous evening run. The park's undulating terrain offers varying levels of challenges for all fitness enthusiasts. As you traverse its pathways, you're often treated to glimpses of local wildlife and an ever-changing panorama of native flora. Seasonal blooms in particular turn portions of the park into a veritable artist's palette.
Close by, Edwin Warner Park complements its sister park, Percy Warner. It's particularly popular among birdwatchers and nature photographers. The serene Harpeth River that flows nearby offers opportunities for kayaking and canoeing. Those who prefer a quieter commune with nature can often be found here, sketchbook or book in hand, lost in the serenity of their surroundings.
Beyond these expansive parks, Belle Meade Court's location allows for numerous outdoor activities. The local cycling community finds the roads around Belle Meade to be both challenging and scenic, making weekend rides a favorite pastime. Families, on the other hand, often flock to the many smaller community parks and playgrounds that dot the landscape, each offering its unique blend of play equipment, picnic spots, and open spaces.
Golfing enthusiasts aren't left out either. The area boasts some pristine golf courses where one can practice their swing amidst rolling greens and perfectly manicured landscapes. The courses, while challenging, offer scenic views that often make a round of golf as much a nature walk as it is a sporting activity.
In essence, the outdoor lifestyle near Belle Meade Court is as varied as it is invigorating. Whether you're an avid athlete, a nature lover, or someone who just loves a picnic under the open sky, the area serves as a verdant playground that celebrates the great outdoors.
Education
For families residing in Belle Meade Court, Nashville's educational offerings are as diverse as they are impressive. A blend of public and private institutions ensures that students in the area have access to a rich tapestry of learning experiences, tailored to varied needs and aspirations.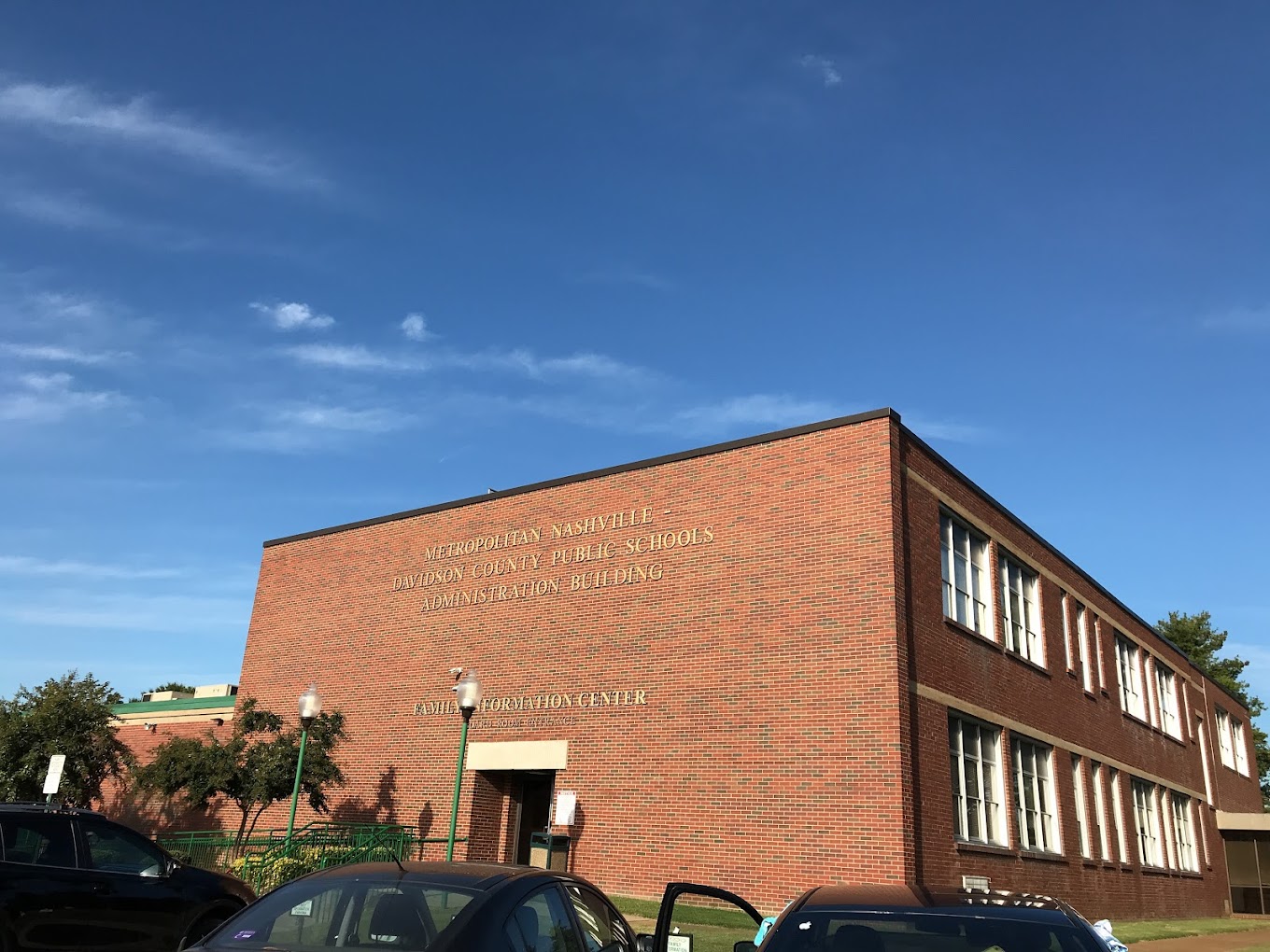 In the realm of public education, the Metropolitan Nashville Public Schools (MNPS) serves the community. Many schools under MNPS have gained recognition for their innovative curricula and dedicated staff. Schools like Hillsboro High School, for instance, have achieved acclaim for their advanced placement courses and commitment to academic excellence. These institutions are hubs of learning, where students not only receive a robust academic grounding but are also introduced to a variety of extracurricular activities, fostering holistic growth.
On the other side of the spectrum, Nashville's private schools offer a distinctive educational environment, often with smaller class sizes and specialized programs. The Harding Academy is one such institution that stands out. Located not too far from Belle Meade Court, it's an independent school that offers a comprehensive K-8 education. With its emphasis on individual attention and fostering critical thinking, many Belle Meade families are drawn to the close-knit community the academy provides.
Then there's the Ensworth School, another gem in the private education sector. Catering to both lower and high school students, Ensworth combines rigorous academics with a diverse range of arts, athletics, and service opportunities. The school's sprawling campus is a testament to its commitment to offering students a well-rounded education in a state-of-the-art environment.
For those leaning towards faith-based education, options like St. Paul Christian Academy offer programs that intertwine spiritual teachings with academic pursuits. This synthesis ensures students receive a grounding in values as they navigate their academic journey.
All in all, families in Belle Meade Court find themselves at the crossroads of educational diversity. Be it the public school down the street, the private academy nestled among the trees, or the faith-based institution that resonates with family values, there's a school that fits the bill, ensuring that every child's educational journey is both enriching and fulfilling.
Shopping and Retail
Ah, the allure of retail therapy! For the residents of Belle Meade Court, indulging in a spot of shopping isn't just convenient; it's an experience. Nashville, with its blend of traditional Southern charm and modern urban flair, offers shopping destinations that cater to a range of tastes and preferences.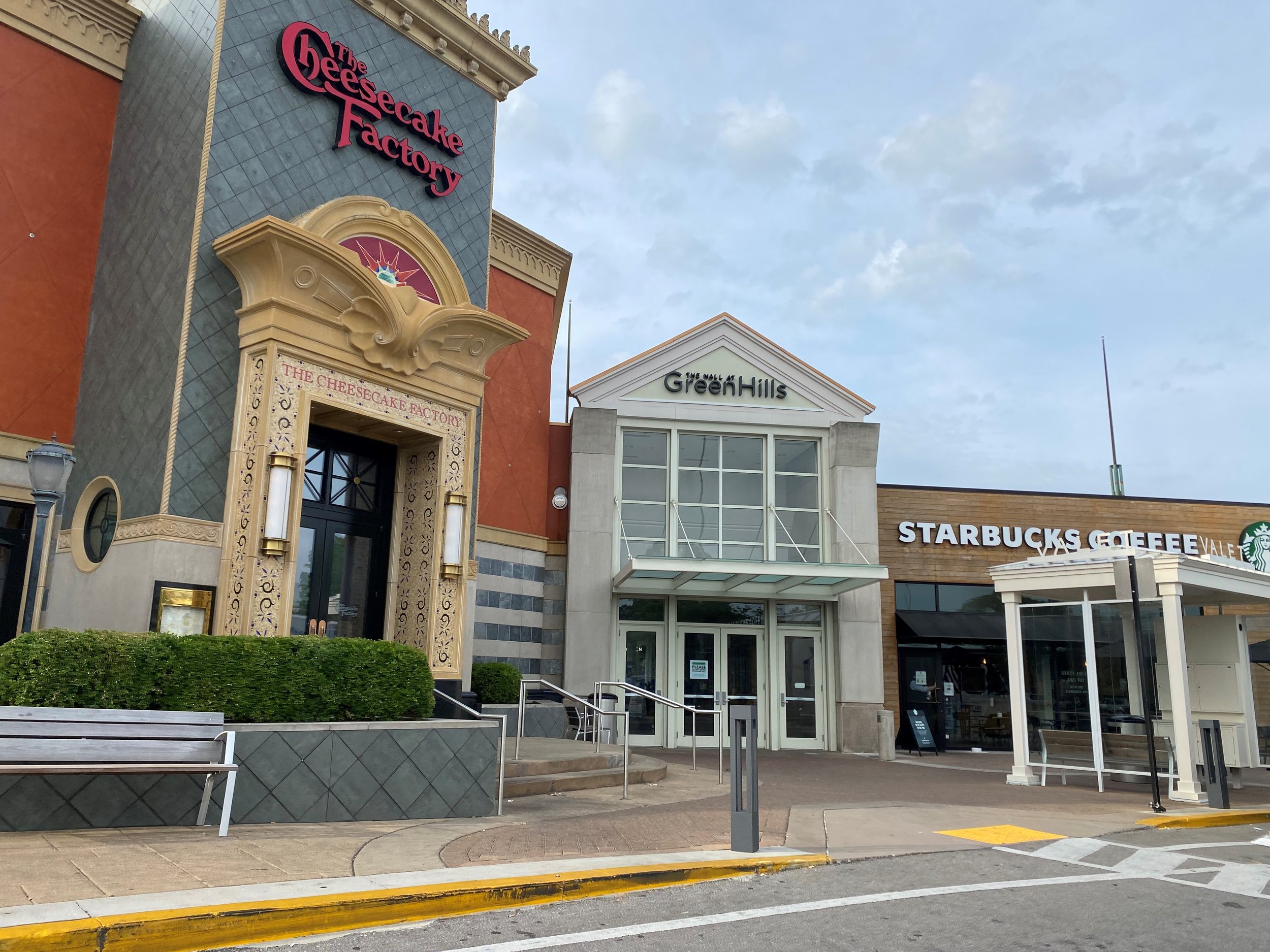 Just a stone's throw away, The Mall at Green Hills stands as a mecca for luxury shopping. It's where high-end brands meet chic boutiques, offering shoppers a curated selection of fashion, accessories, and more. From the latest Gucci bag to a bespoke piece of jewelry, it's easy to while away hours exploring the mall's gleaming corridors. And when it's time for a break, the array of cafes and eateries ensure that shoppers can recharge in style.
For those who prefer a more eclectic shopping experience, the nearby areas offer a plethora of boutique stores. These establishments, often run by local artisans and entrepreneurs, bring a unique flavor to the shopping scene. Whether you're on the hunt for vintage records, handcrafted leather goods, or unique home decor, these boutiques are treasure troves of unique finds. The joy of shopping here lies as much in the discovery of one-of-a-kind items as it does in the conversations with store owners, who often have stories and passions interwoven with the items they sell.
And of course, no discussion on shopping in Nashville would be complete without a nod to its vibrant music scene. Stores dedicated to instruments, especially guitars, are common in the vicinity. Imagine popping into a local store and finding not just the perfect acoustic guitar but also engaging in a jam session with fellow enthusiasts!
Grocery and daily needs are also well catered to, with several supermarkets and specialty stores peppered around Belle Meade Court. From organic produce to gourmet cheeses, residents have their pick of the freshest ingredients, making even a mundane grocery run feel like a culinary adventure.
In essence, shopping near Belle Meade Court offers more than just a transaction; it's a journey. It's the blend of the modern and the traditional, the luxurious and the quirky, ensuring that each shopping excursion is a delightful adventure in its own right.
Business and Economy
Belle Meade Court's position in Nashville provides residents a unique vantage point into the city's thriving business landscape. With a dynamic blend of tradition and innovation, Nashville's economic tapestry is rich and varied, offering a mosaic of industries that together drive the local economy.
At the forefront, one cannot talk about Nashville without mentioning its iconic music industry. Often dubbed the "Music City," Nashville is the beating heart of the country music scene, but it has also embraced other genres over the years. The presence of labels, recording studios, and music management companies offers a pulsating energy, drawing talent from across the globe. Beyond the direct music industry, the ripple effect creates opportunities in related sectors like event management, instrument manufacturing, and audio technology.
Healthcare is another significant player in Nashville's economic scene. The city is home to a myriad of hospitals, clinics, and medical research facilities. Renowned institutions such as the Vanderbilt University Medical Center not only provide top-notch medical services but are also involved in cutting-edge research, placing Nashville on the global map for medical advancements. Moreover, the city has steadily carved out a reputation as a hub for healthcare startups and health technology firms.
Real estate and construction have also seen a notable surge. With Nashville's growing appeal, both as a residential haven and a business hotspot, the demand for commercial and residential spaces has soared. This has spurred a growth in the construction industry, with new developments, restorations, and urban planning initiatives frequently taking shape.
Education, anchored by institutions like Vanderbilt University and Belmont University, plays a pivotal role as well. These educational behemoths not only impart knowledge but also contribute significantly to local employment and research initiatives. They draw students from across the country and internationally, adding a vibrant, youthful energy to the city's ambiance.
Tourism, too, lends its weight to Nashville's economic fabric. The city's rich history, coupled with its musical legacy and a plethora of events, means there's always a steady influx of tourists. This in turn propels sectors like hospitality, food and beverage, and local artisan businesses.
In essence, the area around Belle Meade Court is surrounded by a bustling economic engine. Nashville's fusion of music, healthcare, education, and more creates a diverse and resilient economic landscape, one that continually evolves and adapts, ensuring the city's vibrant pulse never skips a beat.
Hotels and Lodging
When it comes to finding a place to rest one's head near Belle Meade Court, Nashville doesn't disappoint. The area's vibrant charm and rich tapestry of experiences are mirrored in its accommodation options, which range from luxury hotels to quaint bed and breakfasts.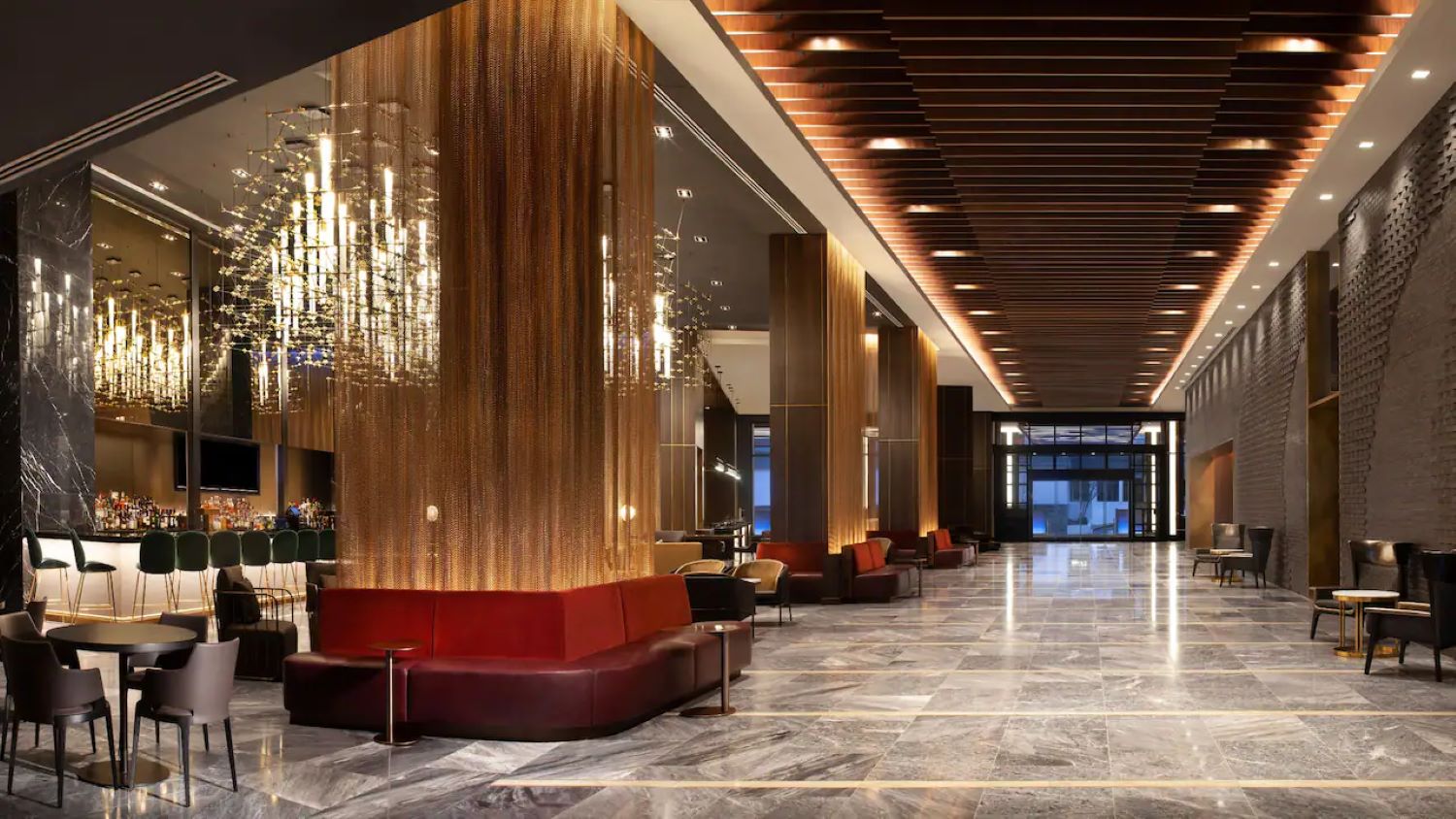 For travelers looking for a touch of opulence, several upscale hotels grace the vicinity. They're not just places to stay but destinations in themselves, with impeccable interiors, top-tier amenities, and service that often feels personalized. Many of these establishments also boast in-house restaurants that serve up a culinary storm, allowing guests to dine in style without having to venture out.
However, Nashville's heart often lies in its more intimate accommodations. The city has seen a rise in boutique hotels that merge modern amenities with distinct thematic designs. Every room tells a story, every corner holds a piece of Nashville's soul. These hotels, often located in restored historic buildings, offer a blend of the city's rich past and its dynamic present.
Then there are the bed and breakfasts, the true gems for travelers looking for a homely touch. Nestled in scenic neighborhoods, these establishments are often run by locals who infuse them with warmth and personal touches. Imagine waking up to a home-cooked Southern breakfast, with the aroma of fresh biscuits wafting through the air, and having your morning coffee on a cozy porch while chatting with fellow travelers or the B&B's owners about the day's adventures ahead. It's these intimate moments and connections that make bed and breakfast stays truly memorable.
Additionally, for those who prefer a more independent style of lodging, several serviced apartments and vacation rentals are available. They offer the comforts of home — kitchens, living spaces, and often even a garden or patio — while allowing guests to experience life in Nashville like a local.
In all, the area around Belle Meade Court presents travelers with a smorgasbord of lodging options. Be it the grandeur of a luxury hotel, the charm of a boutique inn, or the homeliness of a B&B, there's a place to match every traveler's temperament and taste, ensuring that their Nashville stay is as memorable as the city itself.
Travel and Transportation
For residents and visitors at Belle Meade Court, the joys of Nashville aren't just restricted to its vibrant community and myriad attractions. Another significant advantage is its connectivity. Whether you're jetting off to an exotic location or simply navigating the city, the proximity to transportation hubs makes the journey all the more seamless.

Arguably the most significant point of connectivity is the Nashville International Airport. Just a short drive from Belle Meade Court, this bustling hub serves as the city's gateway to the world. Whether you're catching a domestic flight to the coasts or an international journey across the oceans, the airport's comprehensive network ensures you're well connected. Its modern amenities and efficient services further enhance the travel experience. The ease of reaching the airport from Belle Meade Court, without the often exhausting long drives or traffic snarls, is indeed a boon for frequent fliers.
On the topic of daily commutes and city navigation, Nashville's public transportation system offers a range of convenient options. The Metropolitan Transit Authority (MTA) runs a series of buses that crisscross the city, making stops at major destinations, including areas close to Belle Meade Court. For those who prefer to map out their journey and avoid the unpredictabilities of road traffic, the bus system is a dependable choice.
Moreover, for those looking to reduce their carbon footprint or just enjoy a more active mode of transportation, Nashville has been expanding its biking infrastructure. Dedicated bike lanes and rental services have sprouted up across the city, promoting a more eco-friendly and health-conscious mode of commuting.
While the city continues to explore possibilities for more expansive public transit solutions, ridesharing services like Uber and Lyft have filled the gaps. They offer a convenient, on-demand mode of transport, perfect for those spontaneous outings or when you're in a rush.
All in all, the Belle Meade Court area boasts not just of its vibrant lifestyle and scenic beauty but also its strategic location. With the world just a flight away and the city's attractions a short ride apart, residents truly enjoy the best of both worlds.