Belle Forest, Nashville, TN Homes for Sale
Belle Forest, Nashville, TN Homes for Sale
October 3, 2023
Belle Forest Homes
Belle Forest in Nashville, TN is a picturesque community that offers an ideal blend of aesthetic appeal, functional design, and local charm. Homes in this area are a testament to thoughtful architecture and craftsmanship. Each residence exudes a warmth that is amplified by their unique facades, spacious interiors, and meticulous landscaping. Many of the homes seamlessly blend traditional and modern elements, making them suitable for a range of aesthetic preferences. Features like hardwood floors, large windows that let in an abundance of natural light, and state-of-the-art kitchen amenities are commonly found, creating a comfortable yet upscale living experience for residents.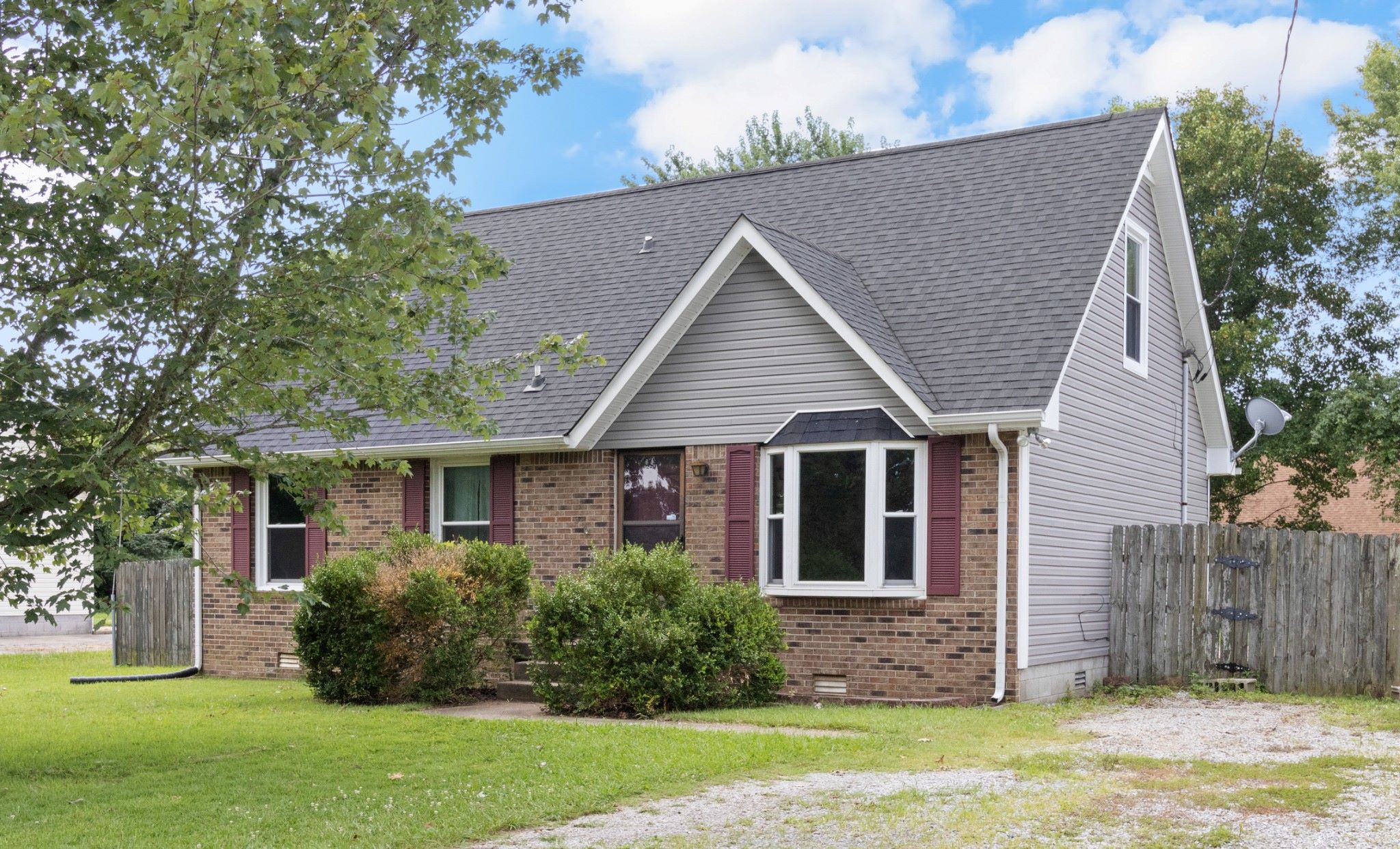 Surrounding these beautiful homes, the Belle Forest community radiates a sense of serenity and neighborliness. The tree-lined streets not only add to the beauty but also create shaded pathways, perfect for those who enjoy an evening stroll or morning jog. The placement of homes, combined with the lush vegetation, ensures that residents have privacy while still fostering a close-knit community feeling. There is a palpable respect for nature, evident from the way homes are built around existing trees and the numerous community green spaces that are maintained for everyone's enjoyment.
Beyond the immediate bounds of Belle Forest, Nashville offers a plethora of amenities. Belle Forest residents have easy access to a variety of shopping centers, restaurants, and recreational areas. Schools in and around the community have a reputation for excellence, making it an ideal location for families. Moreover, the cultural vibrancy of Nashville, with its rich history in music, art, and entertainment, is always within reach. Whether attending a local event or exploring the broader city, residents of Belle Forest experience the best of suburban tranquility and urban excitement.
Connectivity is another hallmark of Belle Forest. Its strategic location ensures that key highways and thoroughfares are easily accessible, making daily commutes or spontaneous city explorations hassle-free. Public transportation options are also available, catering to those who prefer to leave their cars at home. In addition, the community itself boasts a network of walkways and biking trails, emphasizing a sustainable and health-conscious lifestyle.
In essence, homes in Belle Forest, Nashville, TN are more than just physical structures; they are an integral part of a thriving, supportive, and enriching community. The harmonious blend of nature, architecture, and local amenities makes Belle Forest a sought-after destination for those looking to lay down roots in a place that celebrates both individuality and collective well-being.
Similar Communities
Within Nashville's sprawling cityscape, several neighborhoods echo the charm and allure of Belle Forest, presenting similar price points, construction styles, and lifestyles.
Bellevue is one such community that stands out. Located just a stone's throw away from Belle Forest, Bellevue offers homes that harmoniously integrate classic and contemporary designs. The houses here, like those in Belle Forest, are often characterized by their generous spaces, modern amenities, and architectural details that pay homage to Nashville's rich history. The community vibe in Bellevue is one of camaraderie and ease, with tree-lined streets reminiscent of a time when life was simpler, and neighbors knew each other well.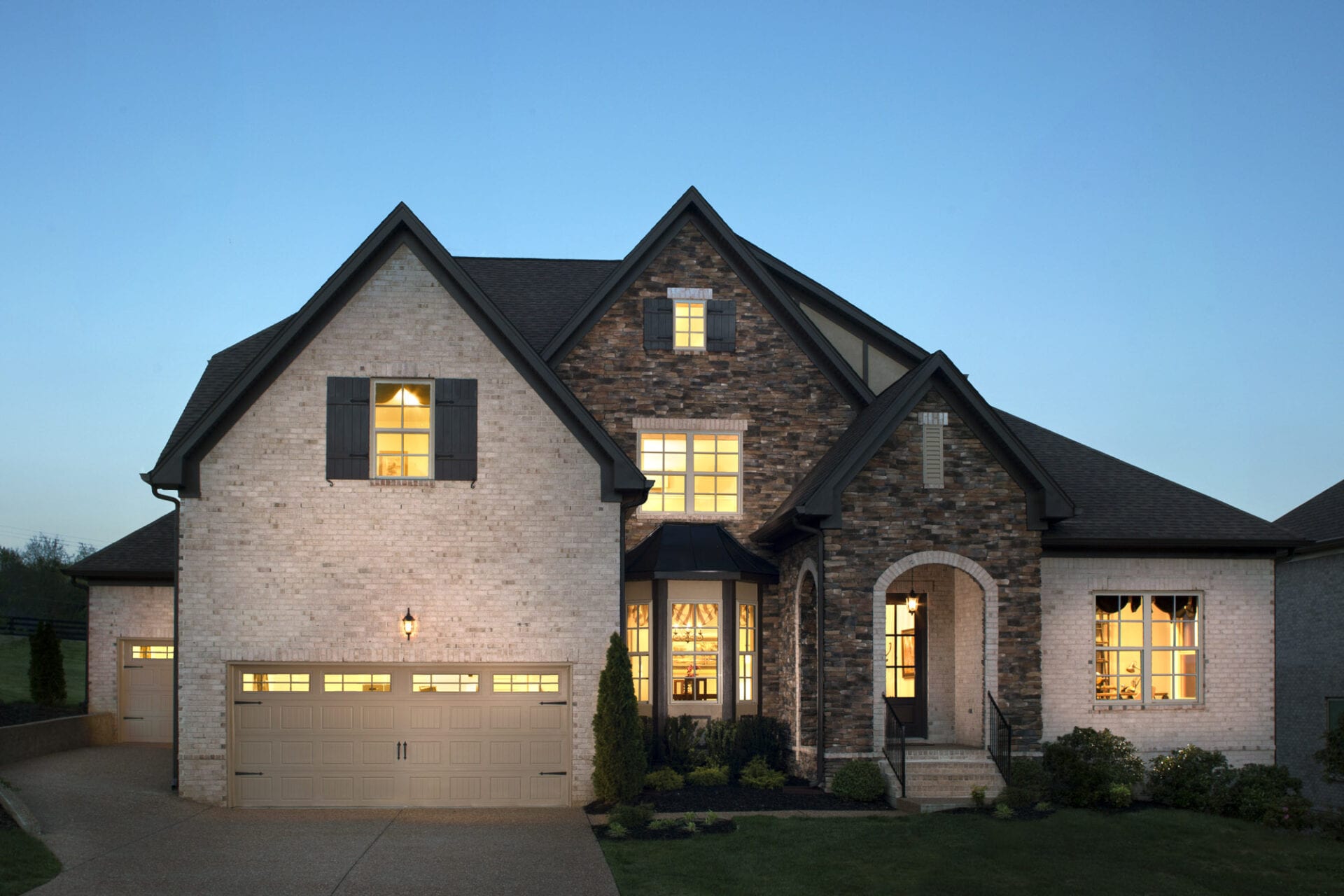 Green Hills, though slightly more urban in its ambiance, mirrors Belle Forest's commitment to quality and style. The homes here are equally appealing, featuring a blend of traditional southern charm and innovative design elements. Residents enjoy a plethora of high-end boutiques, gourmet restaurants, and upscale entertainment venues, making it a hub for those who value a mix of leisure and lifestyle. The community's dedication to green spaces ensures that, despite its urban nature, residents can easily find tranquil pockets to unwind.
Brentwood, located to the south of Belle Forest, is another gem in Nashville's crown. The homes here exhibit an elegance and sophistication that's on par with Belle Forest. Sprawling lawns, intricate brickwork, and interiors that exude luxury are standard features in Brentwood homes. Lifestyle-wise, the neighborhood is a haven for those who value tranquility, yet it offers easy access to Nashville's bustling downtown. Parks like the Marcella Vivrette Smith Park provide ample space for recreation and relaxation, making it a favored choice for families.
Oakhill is a neighborhood that, while compact, offers an enviable lifestyle similar to Belle Forest. The homes here, often set on expansive lots, are architectural masterpieces. Modern features meld with timeless designs, ensuring that homes in Oakhill are both functional and visually captivating. Its proximity to several of Nashville's educational institutions and cultural centers makes it a coveted location for those who seek a rich, fulfilling lifestyle.
Each of these neighborhoods, while unique in its own right, captures the essence of Nashville's commitment to offering quality homes and vibrant lifestyles. They stand as testament to the city's rich tapestry of communities that cater to various tastes, yet uphold a uniform standard of excellence.
Food Scene
Nashville, renowned for its musical heritage, also boasts an eclectic and vibrant culinary scene, and the areas surrounding Belle Forest are no exception to this delightful trend. If you were to find yourself near Belle Forest on a lazy weekend or after a day's work, you'd be treated to an array of dining choices that are sure to entice your palate.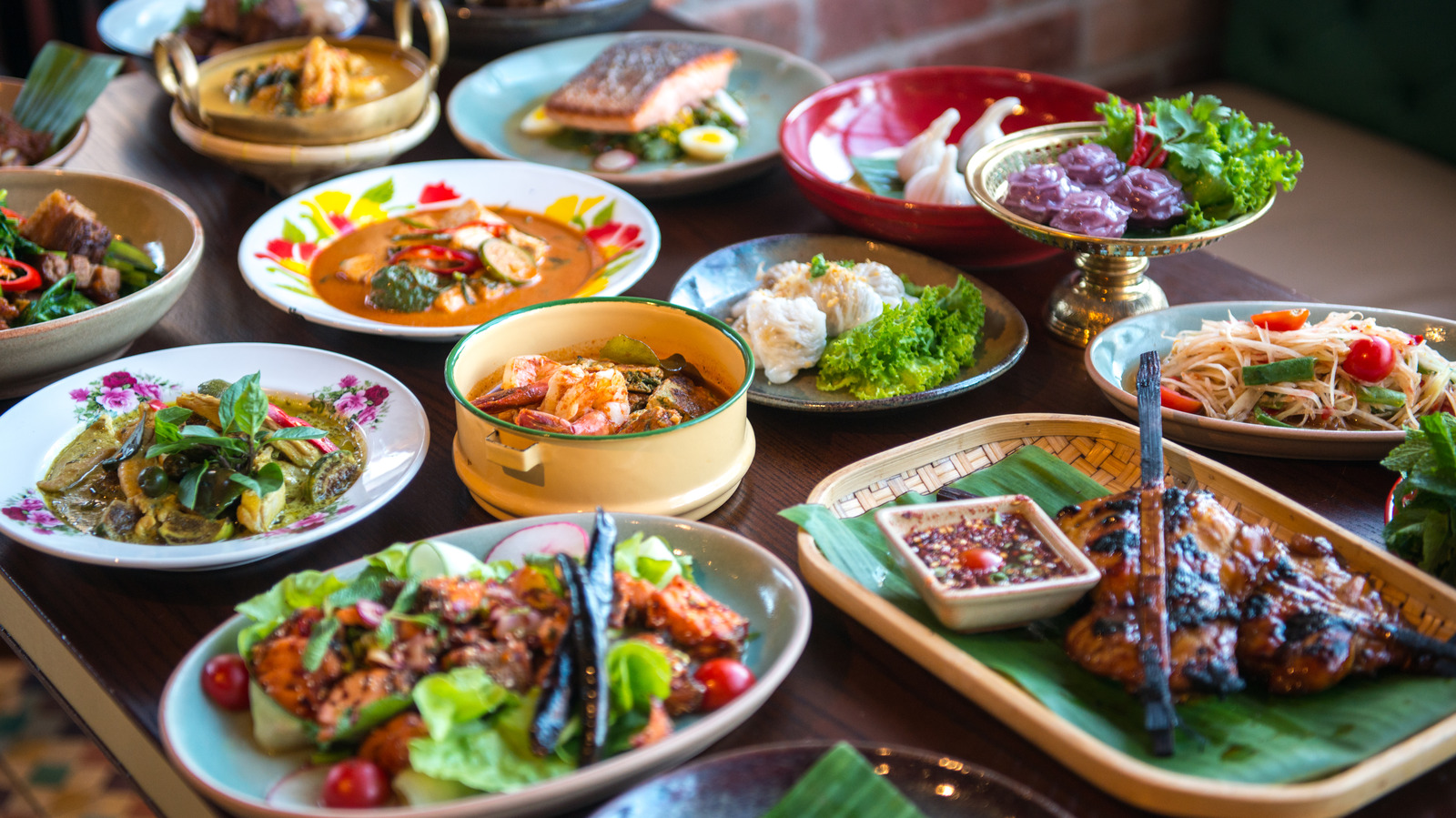 One of the first spots that come to mind is this cozy Italian bistro that has won the hearts of many locals. Tucked away in a quaint corner, it specializes in rustic pasta dishes and artisanal pizzas. The ambiance, with its soft lighting and vintage decor, creates a romantic vibe, making it an excellent choice for date nights or quiet family dinners. And let's not forget their tiramisu – it's often the topic of conversation among the regulars.
Venturing a bit further out, there's a vibrant Thai eatery that's always buzzing with energy. Known for its authentic flavors and generous portions, it's the place to be if you're craving a spicy curry or a tangy pad thai. The restaurant prides itself on using fresh ingredients and traditional recipes. It's not uncommon to see patrons engaged in animated conversations, with their meals momentarily forgotten, only to dive right back in with renewed gusto.
For those who have a penchant for Southern comfort food, there's this charming diner that serves all the classics. Think fluffy buttermilk pancakes, fried chicken that's crispy on the outside and tender inside, and pies that taste like they're straight out of grandma's kitchen. This spot is often frequented by families, and there's always a lively chatter that fills the air, punctuated by laughter and the clinking of cutlery.
And of course, no discussion of the dining scene near Belle Forest would be complete without mentioning the trendy vegan cafe that has been making waves recently. Even if you aren't plant-based, the innovative dishes they whip up – from hearty burgers to decadent desserts – are a testament to the creativity and passion that goes into vegan cooking. It's become a favorite haunt for many health-conscious individuals and curious foodies alike.
All in all, the dining landscape around Belle Forest reflects Nashville's diverse and evolving culinary identity. It's a melting pot of flavors and experiences, catering to both traditional tastes and modern preferences. Whether you're a resident or just passing through, the array of restaurants ensures that there's always something new and delicious waiting to be discovered.
Entertainment
Ah, the entertainment and sporting scene near Belle Forest in Nashville, TN – where do I even begin? Nashville, often dubbed the "Music City", is a haven for music lovers, and the areas around Belle Forest don't disappoint in this regard.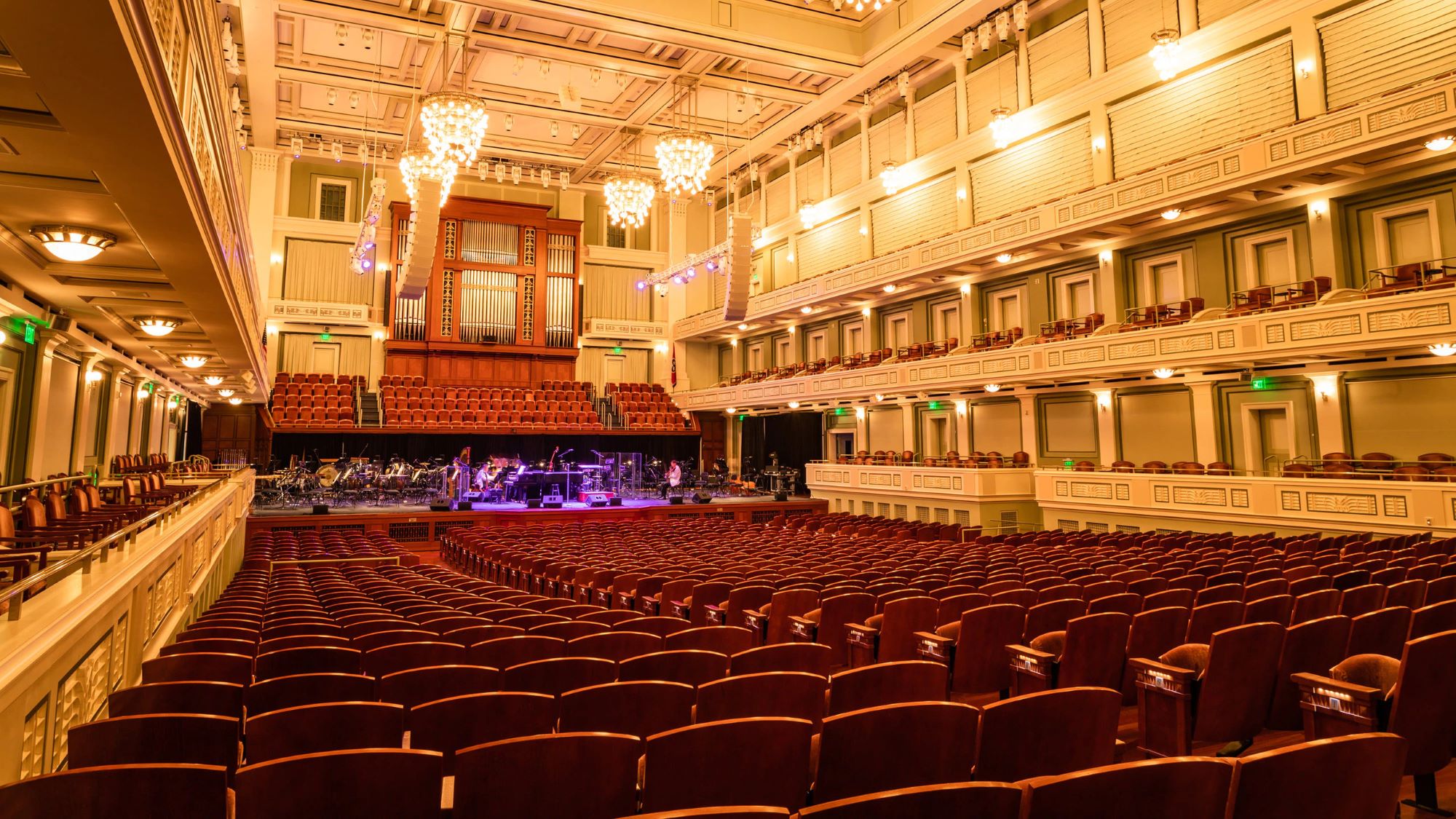 Firstly, there's that famous live music venue just a short drive from Belle Forest. You might have heard of its legendary jam sessions and up-and-coming artists who grace the stage. It's the kind of place where you can find yourself tapping your foot to an indie band's original score on one night and swaying to the soulful tunes of a veteran country singer the next. People often gather there, not just for the music, but for the camaraderie and the sheer love of Nashville's musical heritage.
Then there's the historic theater downtown. While it originally showcased silent films, today it's a hub for live performances ranging from plays to stand-up comedy. The ornate interior and the vintage charm give a nod to a bygone era, making every event there feel special. It's one of those places where the walls seem to whisper stories of the past, adding a touch of nostalgia to the evening's entertainment.
On the sporting front, Nashville is home to a fervent fan base. Not too far from Belle Forest, there's the stadium that hosts both football games and soccer matches. The energy on game days is palpable. Whether you're a die-hard fan donning your team's jersey or just someone looking to soak in the exhilarating atmosphere, it's an experience not to be missed. Tailgating parties, impromptu cheer squads, and the collective roar of the crowd are all part of the package.
And if you're in the mood for something a tad quieter, there are also the serene golf courses around the vicinity. It's not uncommon to see residents from Belle Forest teeing off on a Saturday morning or participating in friendly tournaments. These greens serve as both sporting venues and places of relaxation, where the challenges of the game meet the tranquility of nature.
All in all, the vicinity of Belle Forest offers a delightful mix of cultural, musical, and sporting entertainment. There's always something happening, a testament to Nashville's vibrant spirit and the community's zest for life. Whether you're an arts aficionado, a sports enthusiast, or just someone looking to have a good time, the area promises experiences that are both memorable and enriching.
Health and Wellness
Oh, when it comes to Health and Wellness near Belle Forest in Nashville, TN, residents are truly spoiled for choice. The city's emphasis on well-being shines brightly in this area, making it a favorite for those who prioritize a holistic lifestyle.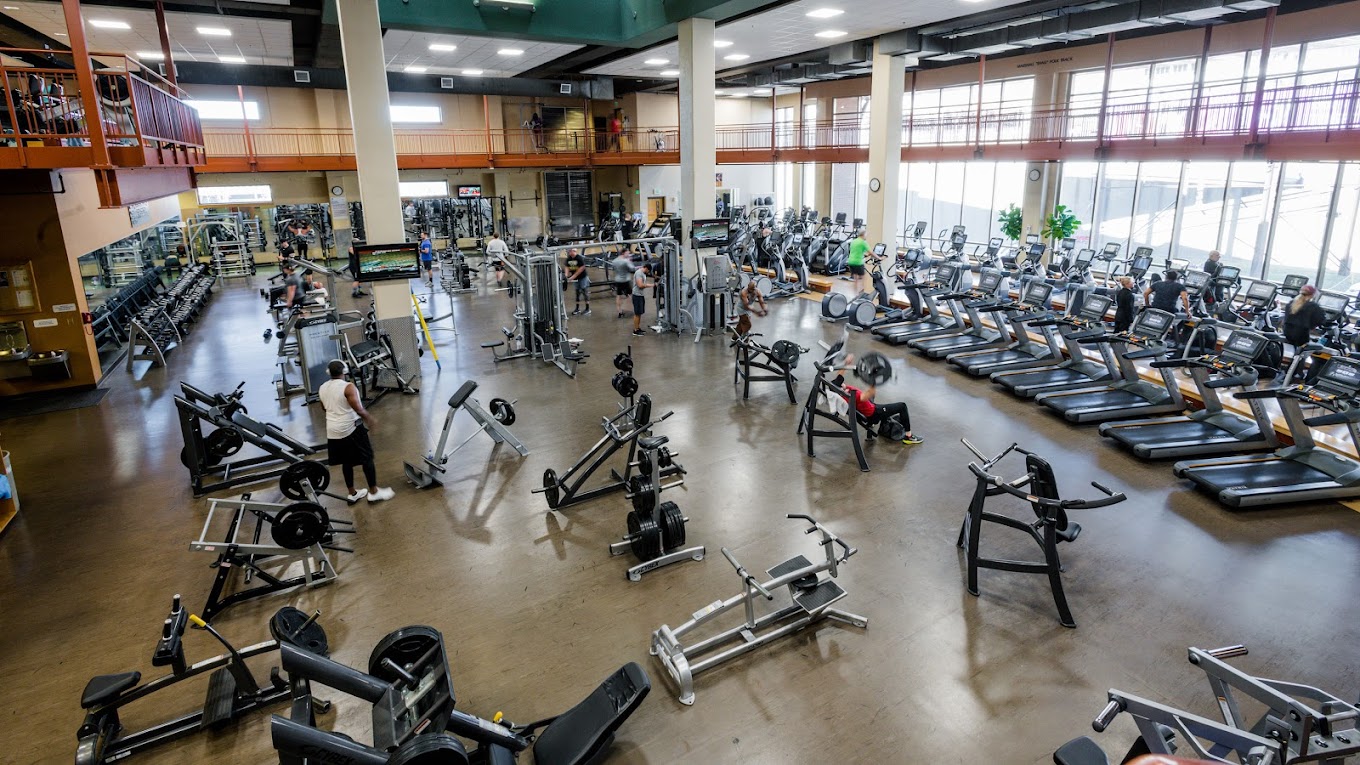 Let's start with the expansive parks in and around the Belle Forest vicinity. These green spaces are not just for leisurely strolls or picnics. You'll often find groups practicing yoga under the shade of towering trees or holding tai chi sessions at dawn. These parks have become local hubs for mindfulness and offer a serene setting away from the urban hustle. It's a refreshing sight to see folks of all ages taking a moment to breathe, stretch, and connect with nature.
Then there are the fitness centers and gyms, which are a class apart. One of the most popular spots, just a short drive from Belle Forest, boasts state-of-the-art equipment and offers a range of classes from high-intensity interval training to pilates. The trainers there are not just about physical fitness; they emphasize the importance of mental well-being, guiding members towards a balanced approach to health. Many residents appreciate this holistic viewpoint, often engaging in post-workout meditation sessions or discussions on nutrition.
Speaking of nutrition, the area is blessed with several organic stores and farmers' markets. On weekends, it's a delightful experience to wander through stalls laden with fresh produce, locally-sourced dairy, and artisanal treats. The sense of community at these markets is palpable, with vendors passionately discussing the benefits of their produce and offering tips on healthy cooking. There's also a quaint cafe near one of these markets that serves up delicious vegan and gluten-free dishes. Their smoothie bowls and herbal teas are all the rage!
And for those who prefer a more personalized approach to wellness, the region boasts several wellness retreats and therapy centers. From spa treatments that use natural ingredients to counseling sessions that focus on emotional well-being, there's a space for everyone looking to rejuvenate and heal. Acupuncture, aromatherapy, and even dance therapy are some of the unique offerings that cater to the diverse needs of the Belle Forest community.
In essence, the vicinity of Belle Forest is a haven for health and wellness enthusiasts. The options available reflect the community's understanding that well-being is multifaceted, encompassing physical health, mental clarity, and emotional balance. With nature's bounty at their doorstep and a plethora of wellness-focused amenities, residents here find it easy to lead a life that's both healthy and harmonious.
Outdoor Lifestyle
Ah, the lush green spaces and outdoor charms near Belle Forest in Nashville! When it comes to embracing nature and leading an active outdoor lifestyle, this area has an abundance to offer.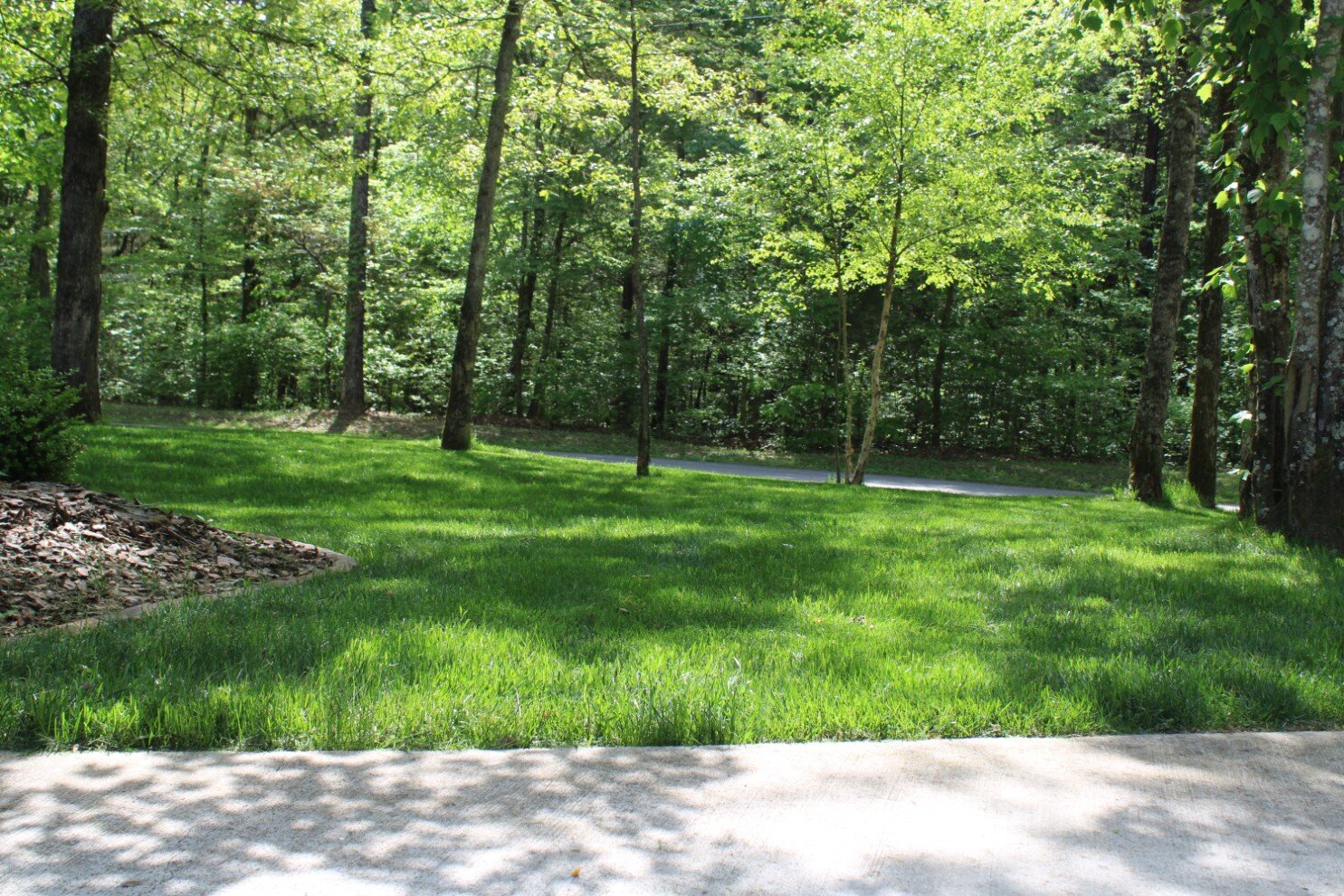 Firstly, there's that sprawling park just a few minutes from Belle Forest. Picture wide-open meadows dotted with wildflowers, meandering pathways shaded by mature trees, and gentle streams that offer a tranquil soundtrack to any visit. It's a favorite spot for families, with play areas for kids and picnic spots that see many weekend gatherings. You might even stumble upon an impromptu acoustic guitar session by a local musician, adding to the park's enchanting ambiance.
For those who love a good hiking challenge, there are the nearby trails that snake through the woods and offer breathtaking views of the Tennessee landscape. Each trail caters to different fitness levels, making it accessible for both novices and seasoned hikers. On these trails, it's not uncommon to spot local wildlife – from chirping birds to the occasional deer that gracefully crosses your path. And for the birdwatchers, let me tell you, it's an absolute paradise, especially during the migration seasons.
Cycling enthusiasts also find a home near Belle Forest. There's a dedicated bike path that stretches for miles, taking riders through scenic routes, from dense woodlands to open fields with panoramic views. Many local cycling groups organize weekend rides, making it a great way to meet fellow enthusiasts and explore the region's beauty on two wheels.
For those looking to engage with water activities, there's a serene lake not too far off. It's a hub for kayaking, paddleboarding, and even fishing. On calm mornings, the reflection of the sky on the water, interspersed with the gentle ripples created by paddles, is a sight to behold. Families often gather by its shores for relaxed afternoons, with kids excitedly trying to spot fishes or feed the ducks.
In short, the area surrounding Belle Forest in Nashville, TN, truly celebrates the great outdoors. With a diverse range of landscapes, from rolling meadows to dense forests and calm waters, there's something for every nature lover and outdoor enthusiast. It's a testament to Nashville's commitment to preserving its natural beauty while offering residents ample opportunities to engage, explore, and enjoy the bounties of Mother Nature.
Education
Education is such a vital aspect of any community, and the residents of Belle Forest in Nashville, TN, are indeed fortunate in this regard. The region has an array of both public and private institutions that cater to the diverse educational needs of its inhabitants.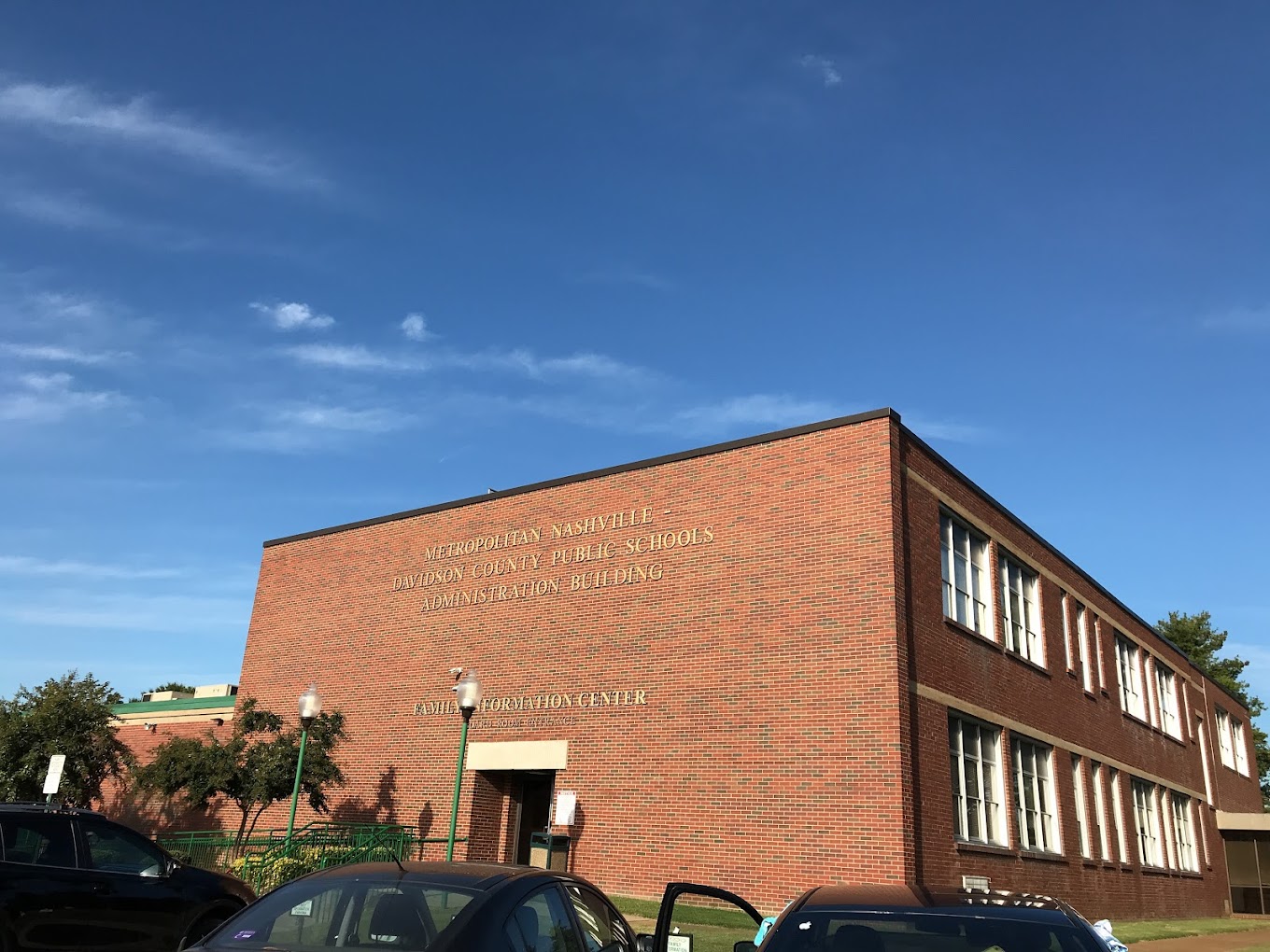 Diving into the public education realm first, Belle Forest is served by some of the top-ranking schools in the Nashville district. The elementary and middle schools in the vicinity have a reputation for their robust academic programs, dedicated faculty, and engaging extracurricular activities. It's heartening to see school grounds bustling with energy, be it a science fair in progress or a spirited soccer match. The local high school, too, has consistently garnered accolades, not just for its academic achievements, but also for its emphasis on arts, sports, and community engagement.
Now, for those considering private education, Belle Forest doesn't disappoint. There's a prestigious academy nearby, which is renowned for its holistic approach to learning. With smaller class sizes, personalized attention, and a curriculum that encourages critical thinking, many parents appreciate the tailored experience this institution offers. Besides academic pursuits, the academy places significant emphasis on character building, community service, and global awareness.
In addition to traditional private schools, the area also boasts some specialized institutions. One such gem is the Montessori school, which follows a unique pedagogy emphasizing self-directed learning and experiential education. It's a haven for children who thrive in environments that allow them to explore at their own pace. Then there's the arts-focused school, which has become a beacon for budding musicians, artists, and performers. The annual performances and art showcases from this institution are eagerly awaited events on the community calendar.
Moreover, for families with special needs children, there are institutions in and around Belle Forest that offer tailored programs, ensuring that every child gets the opportunity to flourish in an environment best suited to their needs.
In essence, Belle Forest is a community that truly values education. Whether one is leaning towards the public system or considering private institutions, families here are presented with options that prioritize comprehensive development, academic rigor, and the cultivation of a lifelong love for learning. It's a testament to Nashville's broader commitment to nurturing the next generation in the best way possible.
Shopping and Retail
Ah, shopping near Belle Forest in Nashville, TN! Let me paint a picture for you of what retail therapy looks like in this delightful region.
To begin with, just a stone's throw away from Belle Forest, there's a charming shopping district that beautifully blends the old with the new. The cobblestone streets are lined with a mix of vintage boutiques and contemporary outlets. If you're on the hunt for a unique ensemble or a statement accessory, there's a quaint boutique that curates pieces from local designers. The shop owner often shares delightful anecdotes about each piece, making the shopping experience feel personal and memorable.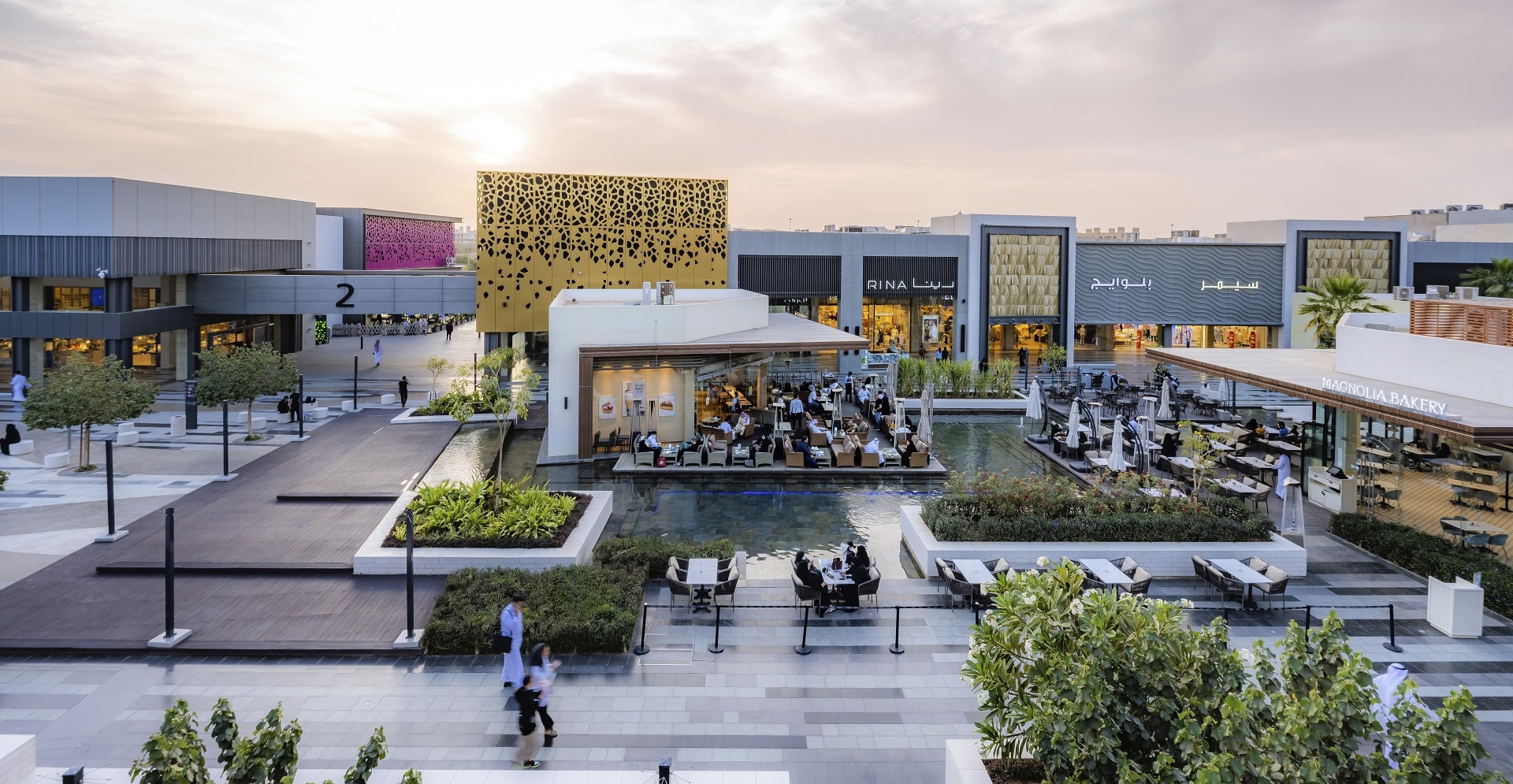 Not too far off, there's the bustling mall that's a haven for brand enthusiasts. From high-end luxury labels to more affordable yet trendy brands, there's something for every fashion palate. Beyond clothing, the mall also houses homeware stores, tech outlets, and a delightful bookshop that boasts floor-to-ceiling shelves and a cozy reading nook. On weekends, it's common to see families making a day of it – shopping, enjoying a meal at one of the many eateries, and catching the latest blockbuster at the in-house cinema.
For those who love artisanal and handcrafted goods, the local farmers' market is a treat. While primarily known for its fresh produce, it's also a hub for handcrafted jewelry, bespoke pottery, and unique home decor. Local artisans set up stalls showcasing their creations, and it's a wonderful spot to pick up gifts or souvenirs that have a personal touch. There's also a lovely ambiance with live music performances, making it more than just a shopping venue – it's a community experience.
And let's not forget the specialty stores that dot the area. From gourmet chocolate shops that tempt with their decadent displays to the stationery store that's a dream for journal enthusiasts and crafters, these niche retailers add depth to the shopping landscape near Belle Forest.
In essence, shopping in and around Belle Forest offers a tapestry of experiences. Whether you're a seasoned shopper with a penchant for luxury or someone who delights in discovering unique, locally-made treasures, the area promises retail adventures that are both diverse and satisfying. The blend of modern outlets, vintage boutiques, and artisanal markets ensures that every shopping excursion holds the promise of a new find.
Business and Economy
Ah, when you talk about the businesses and industries near Belle Forest in Nashville, TN, you're tapping into the very pulse that drives this vibrant region's economy.
First and foremost, you can't discuss Nashville without mentioning its legendary music industry. Dubbed the "Music City," it's no surprise that many of the businesses in and around Belle Forest are related to music, whether it's recording studios, talent agencies, or instrument shops. The air is thick with creativity, and local businesses thrive on the influx of both budding and established artists seeking to make their mark in the world of country music and beyond.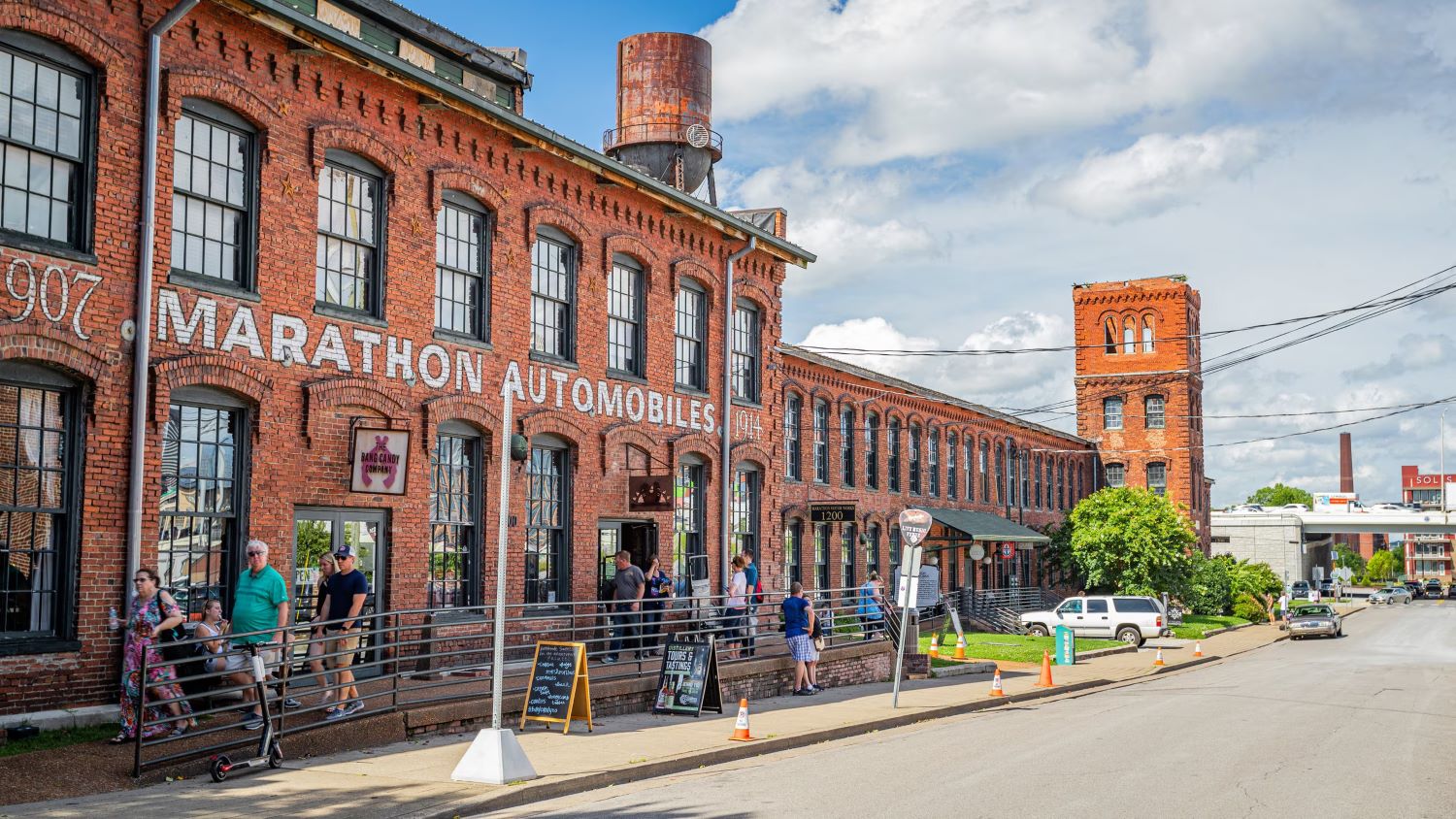 But music isn't the only tune the economy dances to. The healthcare sector is another major player in the region. Numerous medical centers, clinics, and research institutions reside here. They not only offer top-tier medical services to the residents but also contribute significantly to employment and innovative medical research. Many medical professionals and researchers move to the area, giving a boost to the local economy and making Nashville a hub for healthcare advancements.
Then there's the growing tech scene. Over the past few years, there's been an influx of startups and tech companies setting up shop near Belle Forest. Drawn by Nashville's rich culture, favorable business environment, and quality of life, these businesses have introduced a dynamic energy to the local economy. Co-working spaces, tech meetups, and innovation hubs can now be found peppered throughout the area.
Tourism, too, plays a pivotal role. Beyond the allure of music landmarks, Nashville's rich history, cultural attractions, and vibrant nightlife draw visitors from all corners of the globe. This influx of tourists benefits a plethora of businesses – from hotels and restaurants to souvenir shops and tour companies.
Lastly, let's not forget the array of local artisans, crafters, and small business owners who bring a unique flavor to the economy. From handcrafted guitars to artisanal cheeses, these entrepreneurs celebrate the spirit of Nashville and contribute to its diverse economic landscape.
In a nutshell, while music might be the heart of Nashville, the regions around Belle Forest pulse with a myriad of industries and businesses. The harmonious blend of traditional sectors with new-age industries creates a thriving, resilient, and diverse economy that residents are proud to be a part of.
Hotels and Lodging
When it comes to finding a cozy spot to rest your head near Belle Forest in Nashville, TN, you're truly in for a treat. The range of accommodation options reflects the city's rich history, southern charm, and its modern, bustling vibe.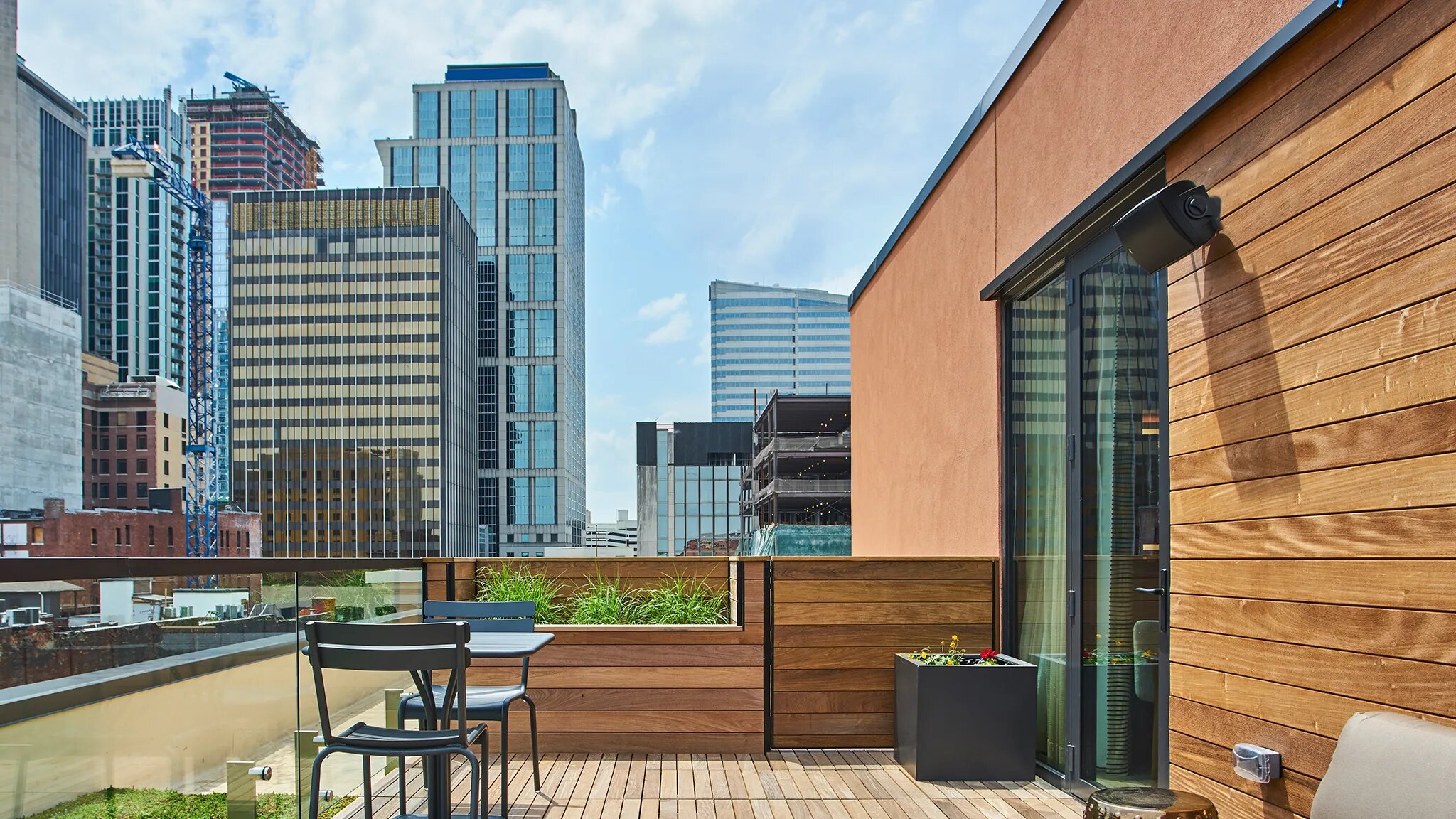 First off, there's this elegant boutique hotel that's been capturing the hearts of travelers. Nestled in a renovated historic building, it seamlessly marries the past with the present. The rooms, decorated with vintage furnishings and modern amenities, offer guests a luxurious retreat. The hotel's in-house restaurant serves up delicious southern cuisine, and the rooftop bar provides a panoramic view of the city skyline, especially enchanting during sunset.
For those seeking a more intimate experience, the bed and breakfast options are simply delightful. One particular B&B, housed in a Victorian-era mansion, promises a trip down memory lane. Each room tells its own story, adorned with antiques and heirlooms. The owners, a lovely couple with a passion for history and hospitality, serve a homemade breakfast every morning in the grand dining room, often accompanied by tales of Nashville's past. It's not just a place to stay; it's a genuine Nashville experience.
Now, if modern luxury is more your style, there's a sleek, contemporary hotel not too far from Belle Forest. It's a favorite among business travelers and offers state-of-the-art facilities, including a spa, gym, and a pool that looks straight out of a magazine. The hotel's lounge is a popular spot for both locals and tourists, known for its innovative cocktails and live music sessions.
For travelers on a budget or those looking for longer stays, there are several cozy inns and serviced apartments. They offer the comfort of home with fully equipped kitchens, spacious living areas, and sometimes even a little garden or patio. These spots are perfect for those who want to experience Nashville at their own pace, cooking up a meal with local ingredients or sipping on a cup of coffee while watching the world go by.
In essence, the lodging scene near Belle Forest offers something for every kind of traveler. Whether you're a history buff, a luxury seeker, or someone simply looking for a quiet, homely corner in the heart of Nashville, the options are as diverse and charming as the city itself. Staying in and around Belle Forest promises not just a place to rest, but a chance to immerse oneself in the local culture, stories, and southern hospitality that Nashville is renowned for.
Travel and Transportation
When it comes to connectivity and ease of travel from Belle Forest in Nashville, TN, residents and visitors are quite well-situated.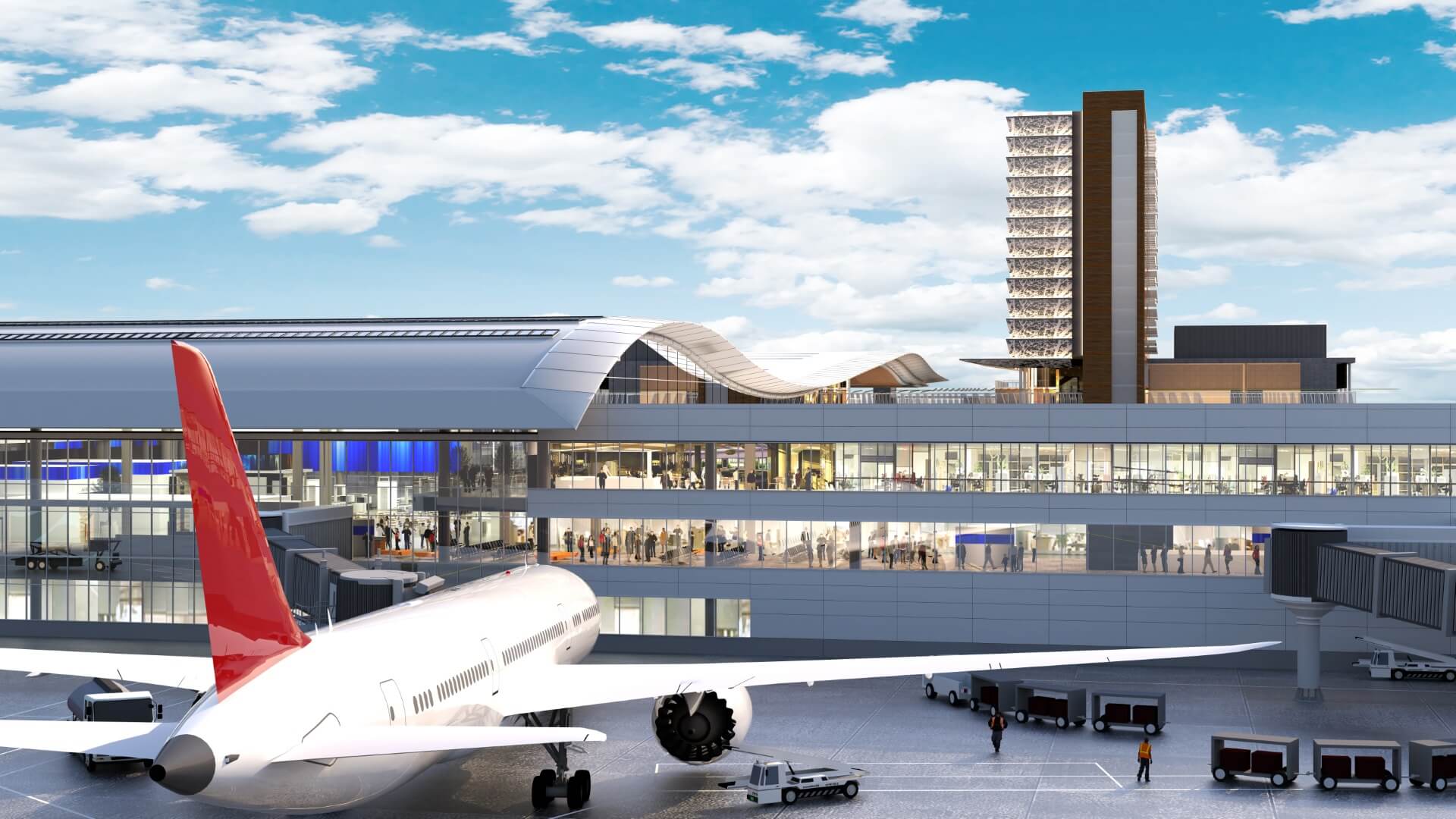 One of the most significant advantages is the proximity to Nashville International Airport. If you're planning a trip out of the city or are expecting friends from afar, this major hub is only a relatively short drive away. It's so close, in fact, that on a clear day, you might catch glimpses of planes making their graceful descent, a testament to the world of destinations that are just a flight away. Nashville International caters to numerous airlines, connecting the city to various domestic and international destinations, making it convenient for both business and leisure travelers.
But let's talk about day-to-day movement. Public transportation around Belle Forest is quite efficient. The Metropolitan Transit Authority (MTA) offers several bus routes that pass through or near the area. Whether you're heading downtown, to a university, or any of the city's main attractions, there's likely a bus route that'll get you there. And, with Nashville's push for greener and more sustainable transit solutions, these buses are becoming even more user-friendly and eco-conscious.
For those who prefer rail travel, there's the Music City Star, Nashville's commuter rail line. While it primarily serves the east side of the city and its suburbs, the main terminal isn't too far from Belle Forest, making it an option for those willing to make a short drive to the station. It's especially handy during special events or festivals in town when parking can be a challenge.
Of course, for those spontaneous trips or times when public transport might not be the best fit, ridesharing services like Uber and Lyft are abundantly available in the area. Just a few taps on a smartphone, and a ride is usually only minutes away.
In essence, living or visiting Belle Forest means being well-connected. Whether jet-setting across the country, hopping on a bus for a quick city tour, or taking the rail for a scenic commute, the world, or at least Nashville, is quite literally at one's fingertips. The blend of local and international connectivity ensures that Belle Forest is both a peaceful haven and a gateway to broader horizons.