Belle Arbor, Nashville, TN Homes for Sale
Belle Arbor, Nashville, TN Homes for Sale
October 3, 2023
Belle Arbor Homes
Belle Arbor, located in Nashville, TN, is a picturesque community that boasts a blend of contemporary designs and traditional Southern charm. The homes in this area are a testament to the fusion of functionality and elegance. Predominantly single-family homes, they often feature open floor plans that cater to modern lifestyles while the exteriors preserve the classical aesthetics that give the neighborhood its unique character. Large windows, spacious front porches, and well-landscaped yards are common attributes, reflecting the community's emphasis on both indoor and outdoor living.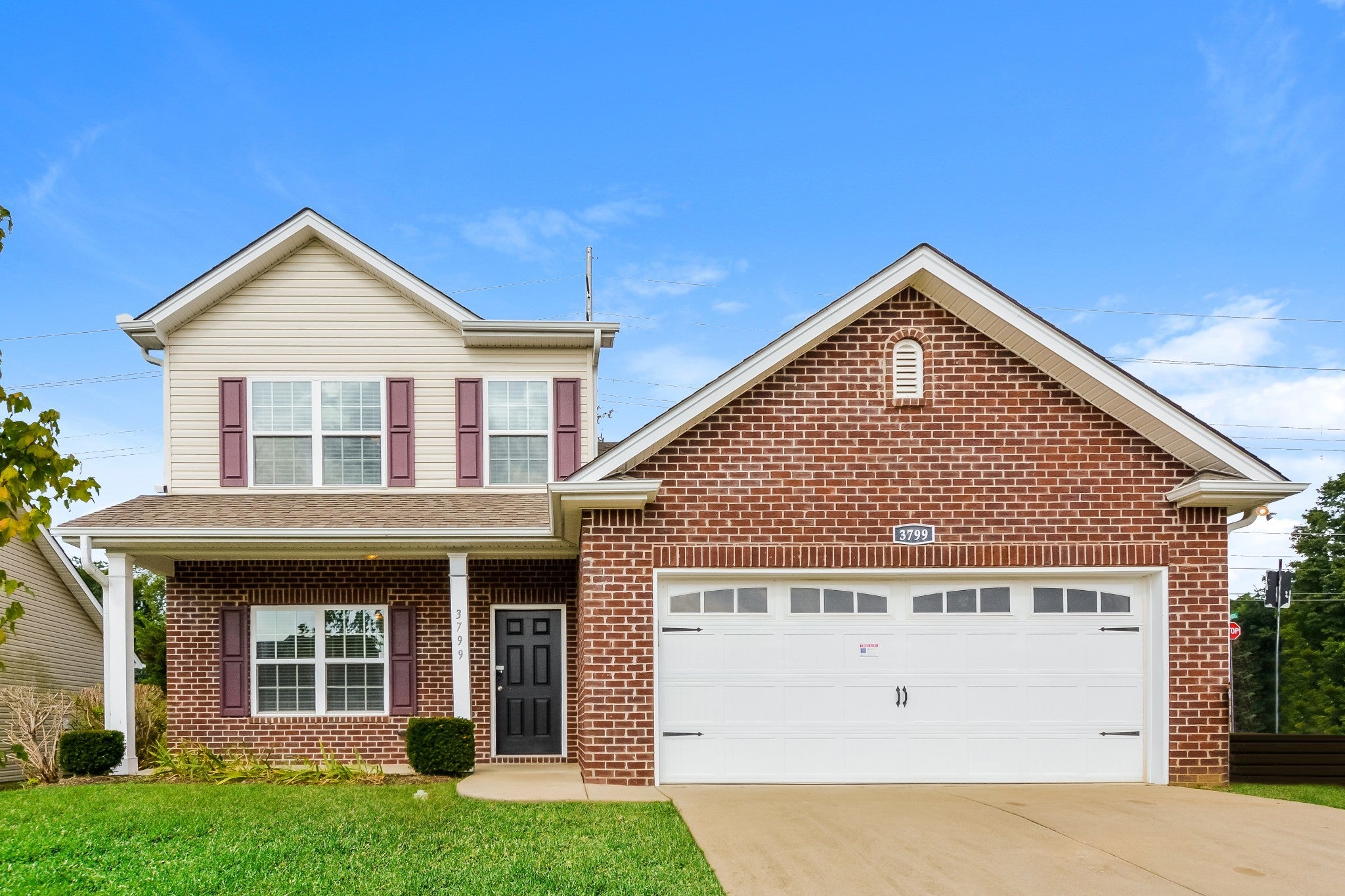 In terms of construction and design, many homes in Belle Arbor have brick or stone facades, complemented by wooden accents, which give them a warm and welcoming appearance. These homes, while evoking a sense of timelessness, also come equipped with modern amenities and fixtures. It's not uncommon to find gourmet kitchens, hardwood floors, and state-of-the-art home automation systems nestled within these architectural beauties. Additionally, many properties also come with expansive backyards, allowing homeowners the luxury of private outdoor spaces where they can relax, entertain, or engage in recreational activities.
The surrounding community of Belle Arbor is just as inviting as the homes themselves. Lush green spaces and meticulously maintained parks provide residents with ample opportunities for recreation and relaxation. Children can be frequently seen playing in these communal areas, while adults take leisurely strolls or engage in friendly conversations with neighbors. Moreover, the community is well-connected with a network of sidewalks and trails, making it pedestrian-friendly and encouraging residents to embrace a more active lifestyle.
Proximity to essential amenities and services is another hallmark of Belle Arbor. Residents don't have to venture far to access grocery stores, schools, healthcare facilities, and local eateries. This blend of convenience and tranquility ensures that living in Belle Arbor is not just about having a beautiful home, but also about enjoying a balanced and enriched lifestyle.
Moreover, the sense of community in Belle Arbor is palpable. Neighborhood gatherings, community events, and local celebrations are frequent, fostering a tight-knit community spirit. Whether it's a summer BBQ, a holiday lighting ceremony, or a community garage sale, there's always something happening that brings residents together. This shared sense of belonging and camaraderie is truly what sets Belle Arbor apart and makes it one of Nashville's most sought-after locales.
Similar Communities
Just a short drive from Belle Arbor, the neighborhood of Green Hills stands as a testament to refined living, matching Belle Arbor in terms of price point, construction quality, and overall lifestyle. Homes in Green Hills seamlessly integrate the old-world charm of brick and stone facades with the modernity of spacious interiors and state-of-the-art amenities. This well-established neighborhood is dotted with tree-lined streets and manicured lawns, giving it a tranquil feel, while its proximity to Nashville's bustling center ensures residents never feel too removed from the action.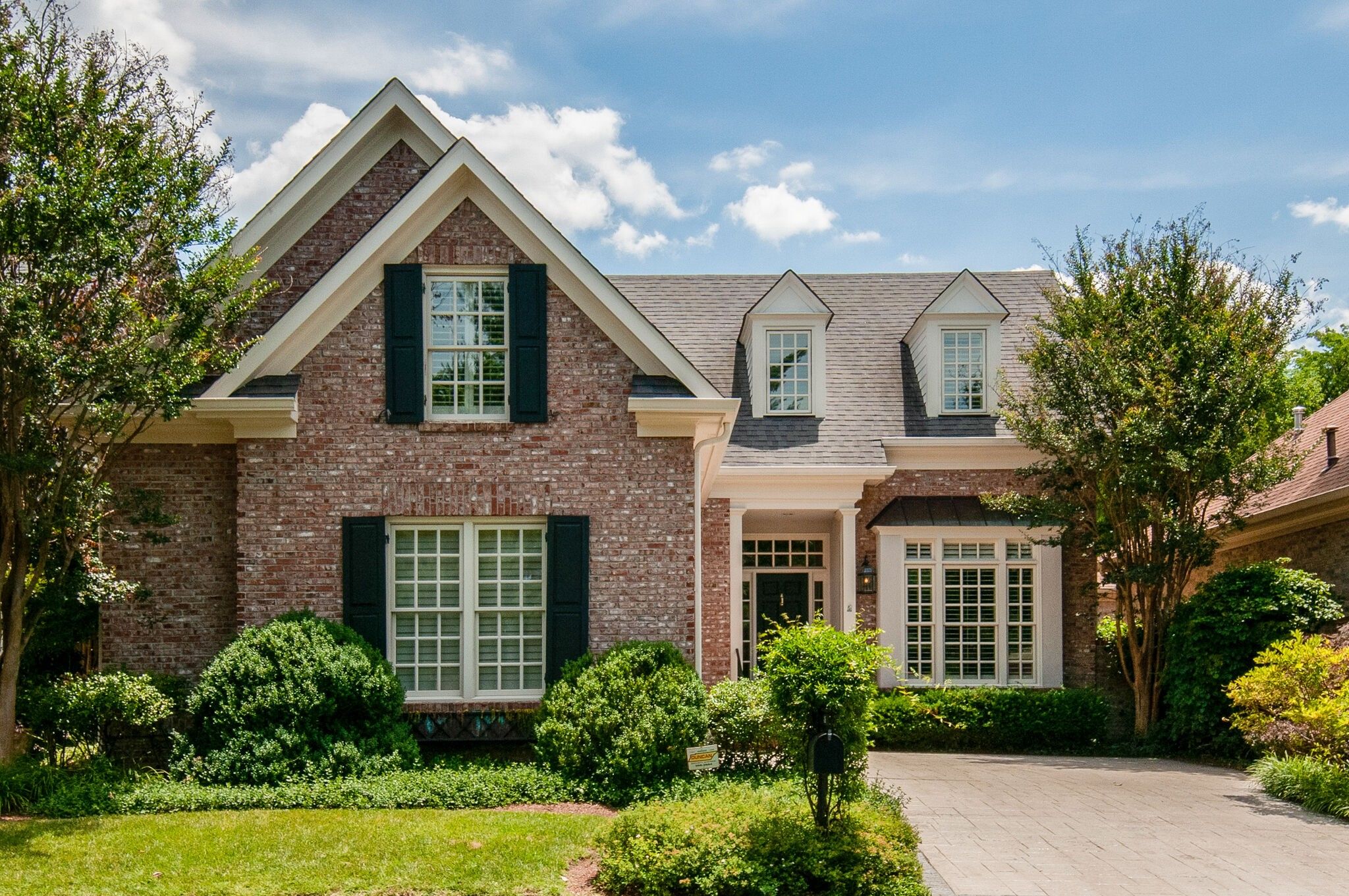 Similarly, Eastwood Neighbors is another enclave that matches the grace and charm of Belle Arbor. Known for its historic homes that have been carefully renovated to offer modern conveniences while preserving their original character, Eastwood Neighbors is a testament to Nashville's rich history and its commitment to progress. The streets are framed by mature trees and the homes, much like those in Belle Arbor, boast generous front porches, inviting neighbors to engage in casual conversations, fostering a close-knit community spirit.
Crieve Hall, situated a bit further south, also mirrors the allure of Belle Arbor. With a range of mid-century homes that have been updated to cater to contemporary tastes, Crieve Hall offers a blend of classic and current. The neighborhood prides itself on the sense of community, with many local events, community meetings, and recreational activities available to its residents. Additionally, the neighborhood's emphasis on green spaces means residents can enjoy a breath of fresh air without straying too far from home.
Another noteworthy mention is the Sylvan Park area. With its mix of craftsman-style homes, bungalows, and modern constructions, Sylvan Park offers architectural variety akin to Belle Arbor. The locality is brimming with cafes, boutique shops, and parks, ensuring residents have both leisure and convenience at their fingertips. Just like Belle Arbor, Sylvan Park places a strong emphasis on community, with regular neighborhood events and gatherings that foster a sense of unity and belonging.
All these neighborhoods, while unique in their own right, share a common thread with Belle Arbor. Their blend of historic charm, modern amenities, and an unwavering sense of community makes them not just places to live, but spaces where life can be truly savored.
Food Scene
Ah, the culinary scene near Belle Arbor, Nashville, is nothing short of a gastronomic delight! Just around the corner from Belle Arbor, one can discover a myriad of dining experiences that encapsulate the vibrant flavors of Nashville and beyond.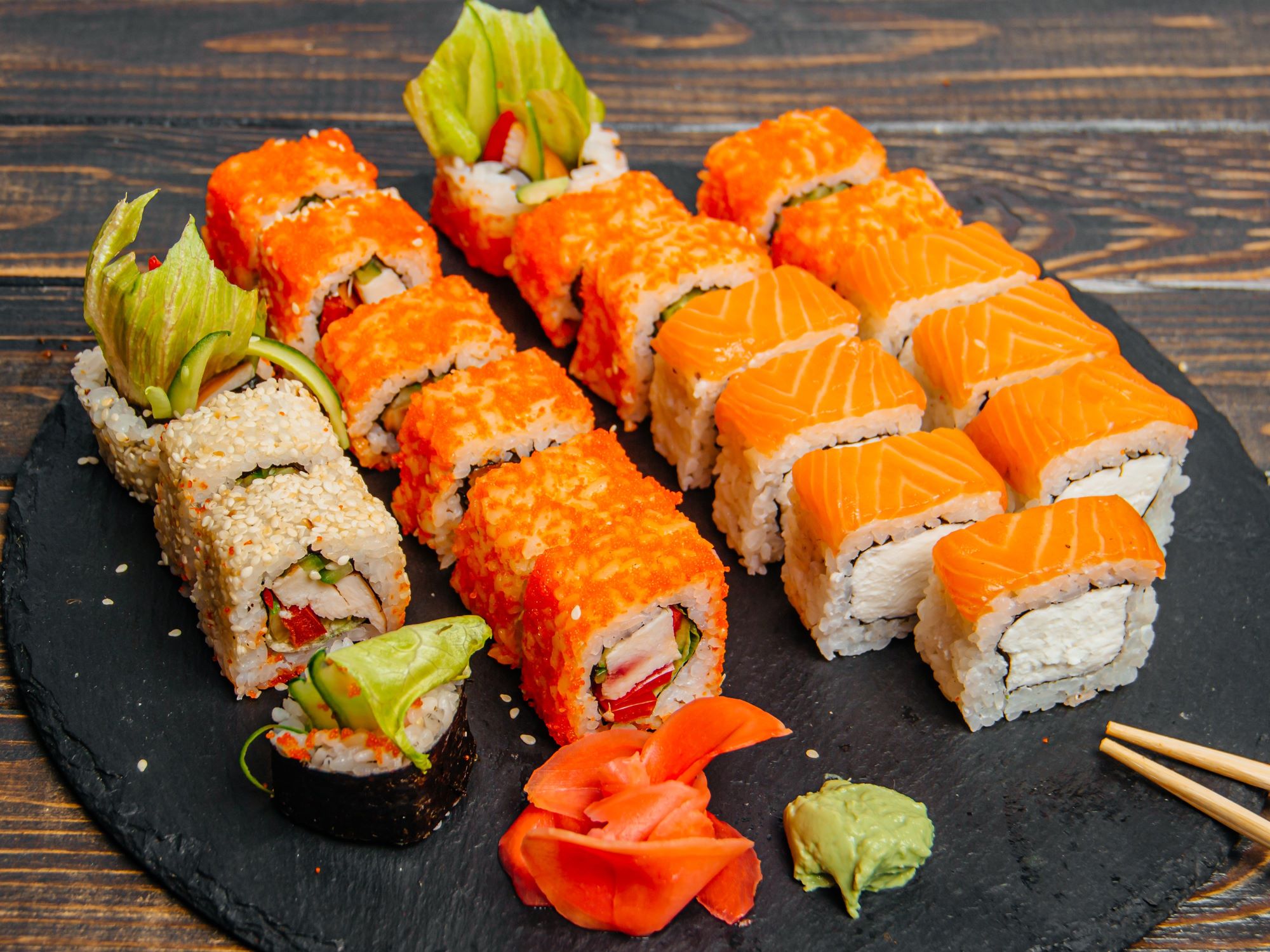 For those with a hankering for some authentic Southern fare, there's a rustic eatery that specializes in mouthwatering barbecue dishes. Slow-cooked meats with tangy, homemade sauces that have you licking your fingers clean and side dishes that remind you of grandma's kitchen; it's a nostalgic journey into the heart of Southern cooking. And let's not forget those local bakeries where you can pick up freshly baked biscuits or pastries to pair with your morning coffee. It's the perfect comfort food haven.
But Nashville's culinary range is not confined to just its local delights. There's a fantastic sushi spot not too far from Belle Arbor that's been garnering rave reviews. With fresh seafood delivered daily, their rolls and sashimi are a refreshing juxtaposition to the hearty Southern dishes. This particular establishment is known for its inventive rolls and curated sake list, providing a delightful fusion of traditional and contemporary flavors.
If you're in the mood for some European charm, there's an Italian bistro tucked away in a cozy nook, offering pasta dishes that taste like they've been handed down through generations. With homemade pasta, rich sauces, and a wine list that boasts selections from Italy's finest vineyards, it's a little slice of Europe in the heart of Nashville.
For those evenings where you're looking for something a little more upscale, there are a couple of fine-dining establishments that have consistently been rated among the best in the city. Here, culinary artistry meets impeccable service, ensuring an unforgettable dining experience. The chefs in these places take pride in sourcing local ingredients, and their seasonal menus are a testament to Nashville's rich agricultural bounty.
And if all you want is a casual spot to kick back with friends after a long day, there are plenty of laid-back cafes and gastropubs serving up craft beers, artisanal sandwiches, and delicious small plates perfect for sharing. All in all, the dining options near Belle Arbor offer a palate-pleasing journey, catering to food lovers of all persuasions.
Entertainment
Belle Arbor's proximity to the heart of Nashville ensures that residents never have a dull moment when it comes to entertainment and sporting events. Known as Music City, Nashville's rich musical heritage weaves its way into the very fabric of the city, and Belle Arbor is no exception. Just a short drive away, the iconic Grand Ole Opry showcases some of the best country music talent, both up-and-coming and legendary. On any given night, one can catch live performances at various venues, from intimate acoustic sets in cozy bars to grand concerts in state-of-the-art amphitheaters.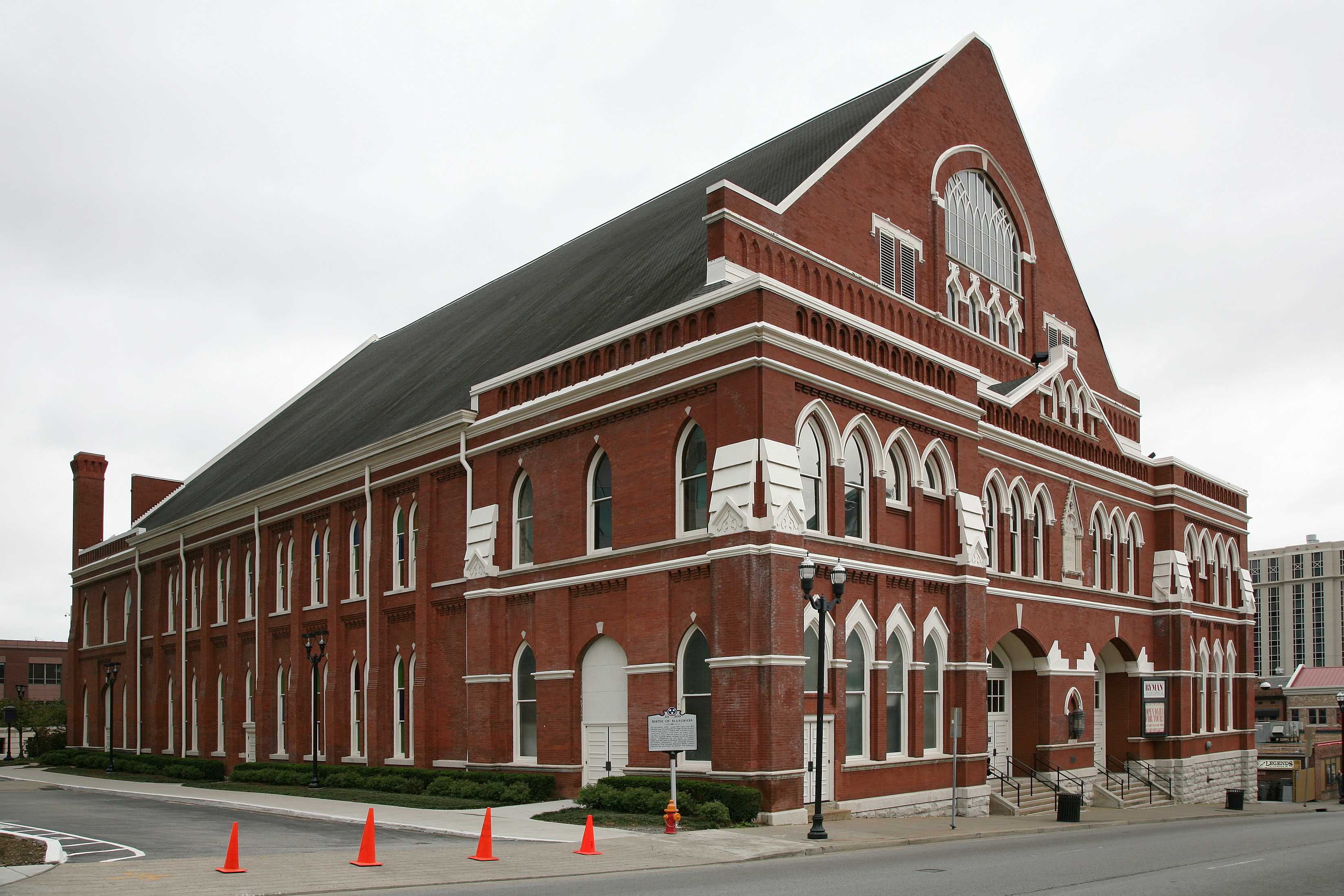 Speaking of live performances, the nearby Ryman Auditorium, often referred to as the "Mother Church of Country Music," is a must-visit. While it's deeply rooted in country music, the venue hosts a plethora of artists from various genres, ensuring there's always something for everyone. Beyond music, Nashville's theater scene is quite vibrant, with several playhouses and theaters offering a mix of classic plays, modern productions, and experimental theater. There's never a shortage of captivating performances to enjoy.
On the sporting front, the energy is electric. Nashville is home to the Tennessee Titans, and game days are a city-wide event, with fans flocking to the Nissan Stadium to cheer on their beloved football team. If you're more into hockey, the Nashville Predators bring the thrill of the NHL to the Bridgestone Arena, where fans gather in gold and blue to support their team, making it one of the most exciting atmospheres in the league. Soccer enthusiasts aren't left out either, with Nashville SC providing action-packed matches that keep fans on the edge of their seats.
For those who enjoy a more relaxed day out, perhaps watching a baseball game, the Nashville Sounds offer a perfect evening at the ballpark. Their games often come with promotional events, fireworks, and family-friendly activities, making it an all-around fun experience.
All in all, the area surrounding Belle Arbor is a melting pot of diverse entertainment and sporting events, ensuring that residents and visitors have a plethora of options to indulge in, no matter their preference.
Health and Wellness
Nashville, with its pulsating energy and diverse communities, isn't just about music and entertainment; it's also a haven for those committed to health and wellness, and Belle Arbor's location puts it right in the mix of things. Just around the corner, one can find several yoga studios that offer a serene respite from the city's hustle and bustle. From vinyasa to hatha, these studios offer classes suitable for both novices and seasoned yogis, ensuring a holistic approach to mind and body wellness.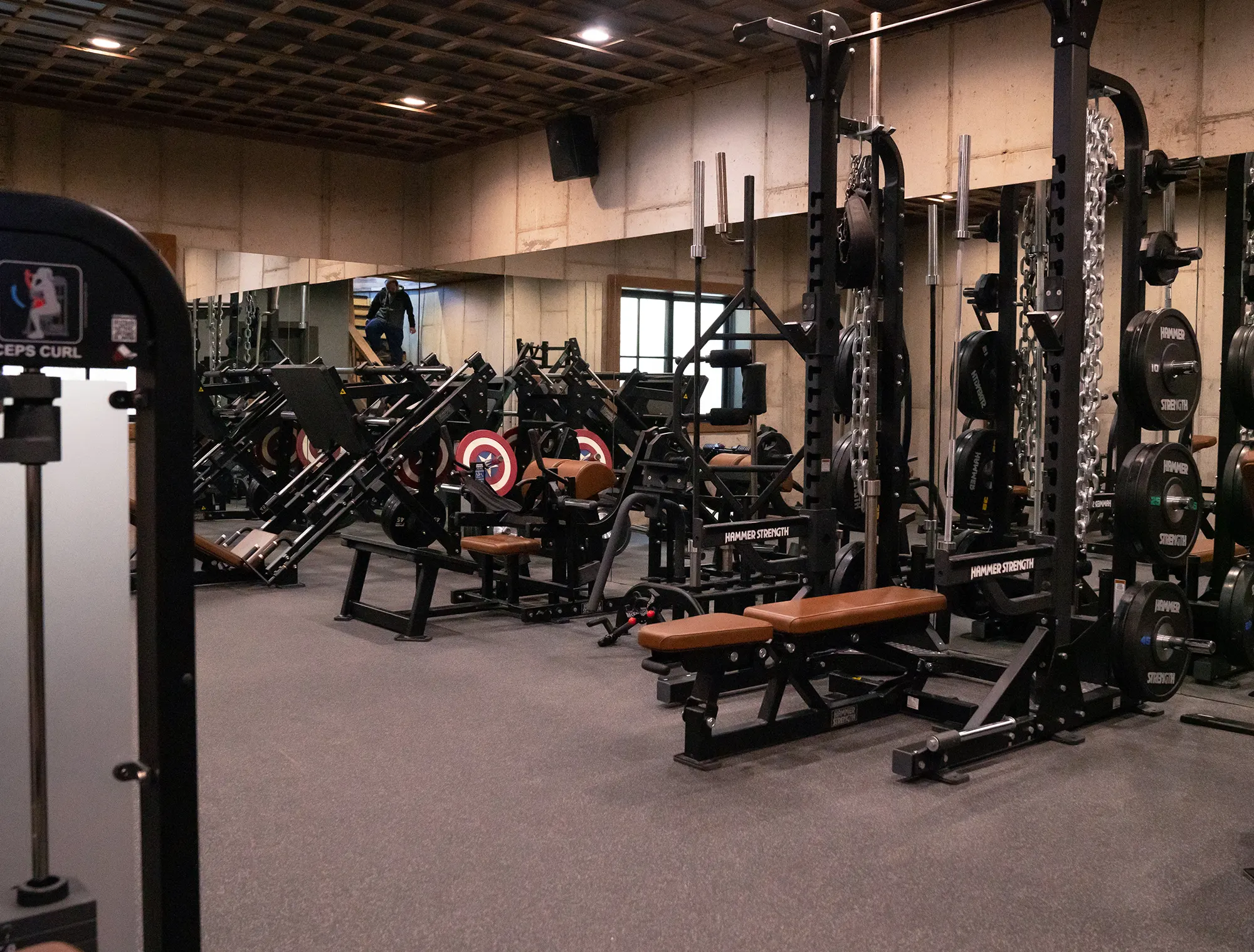 Now, if you're the type who loves a good workout to start the day, there are state-of-the-art fitness centers near Belle Arbor. Equipped with modern machines and offering a range of classes from high-intensity interval training (HIIT) to Zumba, these gyms cater to everyone's fitness goals. And let's not forget the personal trainers available, ready to offer tailored routines and nutritional advice to those who seek it.
But health isn't just about physical exercise; it's also about nourishment. The vicinity boasts a plethora of organic and health-food stores, ensuring residents have easy access to fresh, wholesome produce. Juiceries offering cold-pressed juices and smoothie bars with nutrient-packed options are scattered around, making it easy for folks to grab a health-boosting drink on the go.
Of course, wellness extends beyond food and fitness. For those who believe in the therapeutic power of massages and spa treatments, Belle Arbor's proximity to some of Nashville's top-rated spas is a blessing. These sanctuaries offer a range of treatments – from deep tissue massages to detoxifying facials – ensuring a holistic approach to rejuvenation.
Lastly, mental well-being is paramount, and the numerous meditation and mindfulness centers nearby are testament to the community's commitment to this aspect of health. Workshops, guided sessions, and even weekend retreats are commonplace, offering individuals the tools they need to navigate the complexities of modern life with calm and composure.
All things considered, Belle Arbor's surroundings provide a comprehensive suite of health and wellness options. Whether you're seeking physical rejuvenation, nutritional goodness, or mental tranquility, the choices at your disposal ensure a balanced and vibrant lifestyle.
Outdoor Lifestyle
Belle Arbor's location in Nashville offers residents a delightful balance between urban conveniences and the allure of nature. The city's commitment to green spaces ensures that those with a penchant for the outdoors have a myriad of options to explore and enjoy.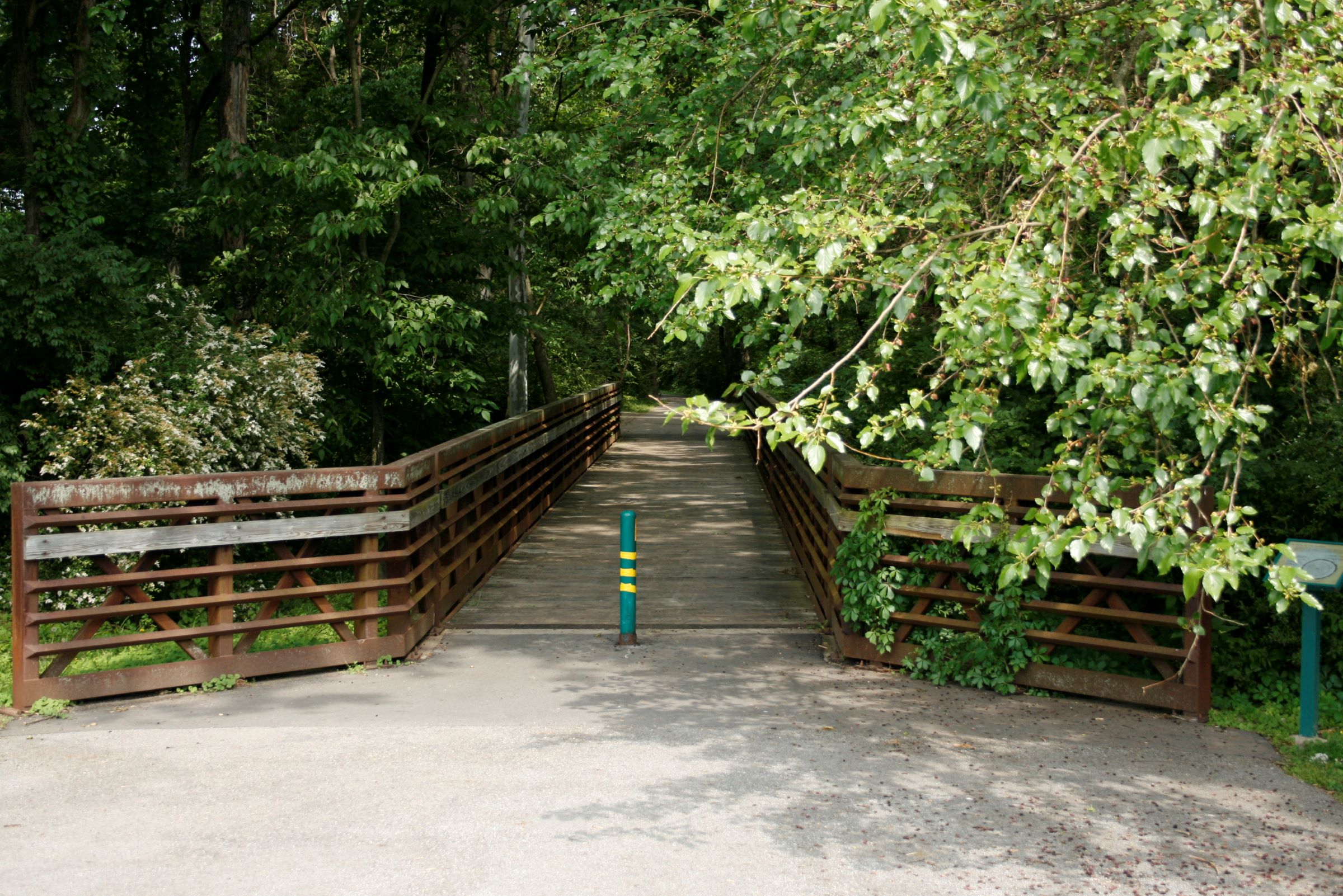 Centennial Park, one of Nashville's premier green spaces, is just a short drive from Belle Arbor. With its expansive lawns, beautiful landscaping, and the iconic Parthenon replica, it's an oasis in the heart of the city. Locals often flock here for picnics, jogging, or simply to enjoy a sunny day out. The park's lake offers a tranquil backdrop for meditation or reading, and the walking trails meander through scenic spots, making every stroll a refreshing experience.
Then there's the Shelby Bottoms Greenway and Nature Park, which provides a more immersive experience with nature. With its sprawling wetlands and dense woodlands, it's a haven for birdwatchers and nature enthusiasts. The extensive trail system, both paved and unpaved, caters to cyclists, runners, and those simply looking for a leisurely walk. The ecological diversity of this park ensures that every visit reveals something new, from deer sightings to discovering unique plant species.
For those who lean more towards adventurous activities, the nearby Cumberland River offers opportunities for kayaking and canoeing. Paddling down the river, with the city's skyline in the backdrop, is a unique experience that perfectly encapsulates the blend of urban and natural that Nashville offers.
Belle Arbor residents also benefit from the numerous community gardens and smaller parks scattered around the area. These spaces, often nurtured by local residents, offer a touch of green and a sense of community. Whether it's participating in a gardening session, attending an outdoor yoga class, or simply watching kids play in a playground, these smaller green enclaves enrich the local outdoor lifestyle.
In essence, the area around Belle Arbor serves as a reminder that city living doesn't have to come at the expense of nature. With its well-maintained parks, rich biodiversity, and a plethora of outdoor activities, residents get the best of both worlds, making every day a potential nature adventure.
Education
Living in Belle Arbor, Nashville, presents families with a variety of educational choices, catering to diverse needs and aspirations. The area's commitment to quality education is evident in both its public and private institutions.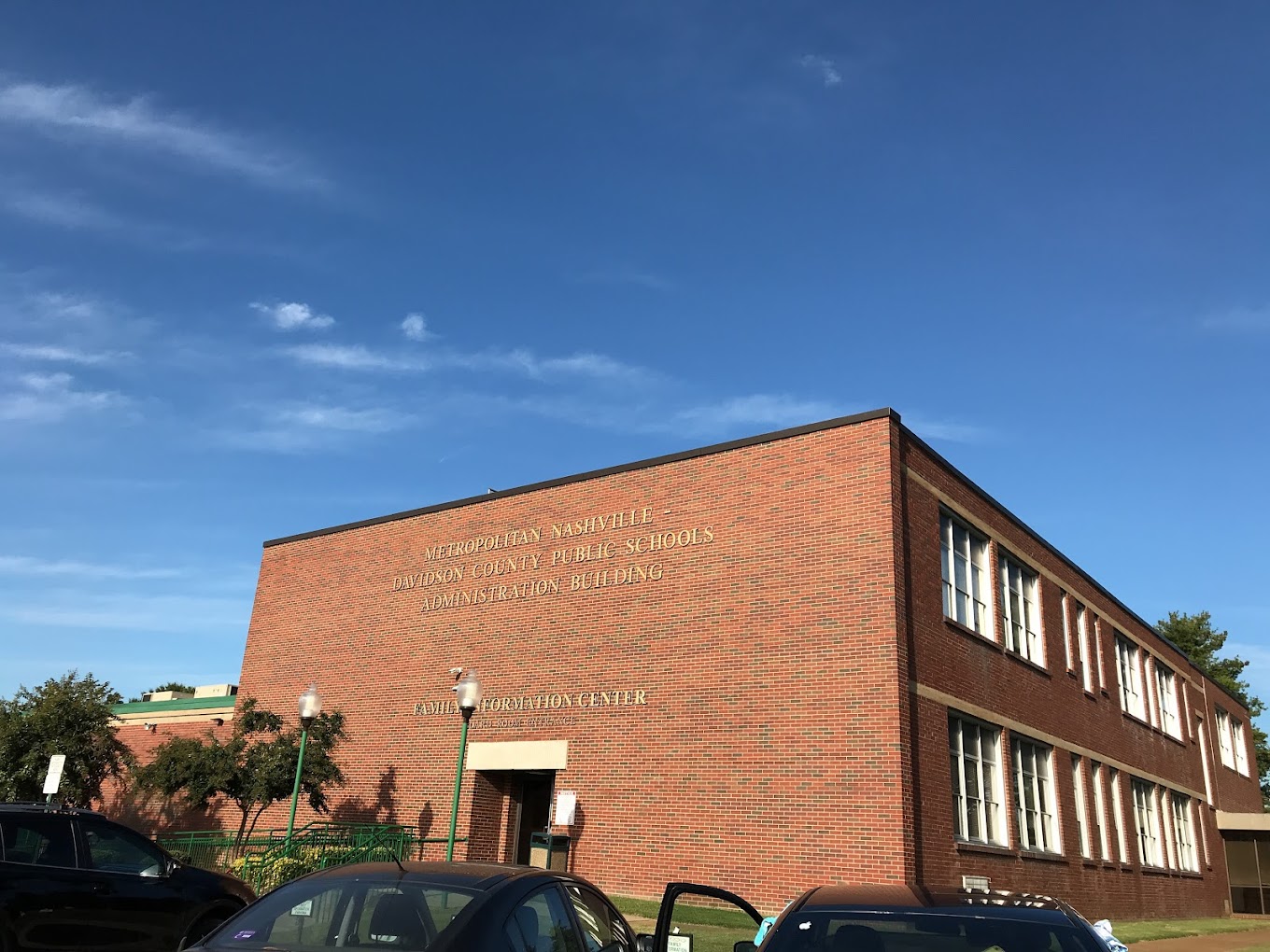 On the public side, Nashville's Metro Nashville Public Schools (MNPS) system oversees a range of elementary, middle, and high schools that serve the Belle Arbor community. These schools emphasize a comprehensive educational approach, ensuring students receive a well-rounded experience. With a focus on academic excellence, many of these institutions also offer specialized programs in arts, sciences, and technology. The community's involvement in these schools is noteworthy, with local events, parent-teacher associations, and volunteer programs enriching the educational journey of students.
But it's not just the curriculum that stands out. Many of these public schools are now integrating modern teaching methodologies, incorporating technology into classrooms, and fostering an environment that encourages critical thinking and creativity. Extracurricular activities, from sports to debate clubs, further enhance the holistic growth of students.
For families looking at private education, Belle Arbor's proximity to some of Nashville's esteemed private institutions is a significant advantage. These schools often offer smaller class sizes, enabling a more personalized learning experience. While they uphold rigorous academic standards, there's also a strong emphasis on character development, leadership, and community service. Whether it's faith-based institutions that integrate moral teachings into their curriculum or preparatory schools that gear students towards prestigious colleges, the private schools near Belle Arbor cater to a range of preferences.
Furthermore, many of these private institutions boast state-of-the-art facilities, from science labs to theater rooms, ensuring students have access to the best resources. They also offer a plethora of extracurricular activities, fostering diverse interests from a young age.
In essence, families residing in Belle Arbor are positioned favorably when it comes to educational choices. Be it the community-driven approach of public schools or the tailored experience of private institutions, the area ensures every child has the opportunity for a bright and promising educational journey.
Shopping and Retail
Nestled near the heart of Nashville, Belle Arbor enjoys the luxury of having a myriad of shopping and retail options right at its doorstep. It's a delightful mix of local boutiques, mainstream retailers, and vintage finds that reflects Nashville's eclectic spirit.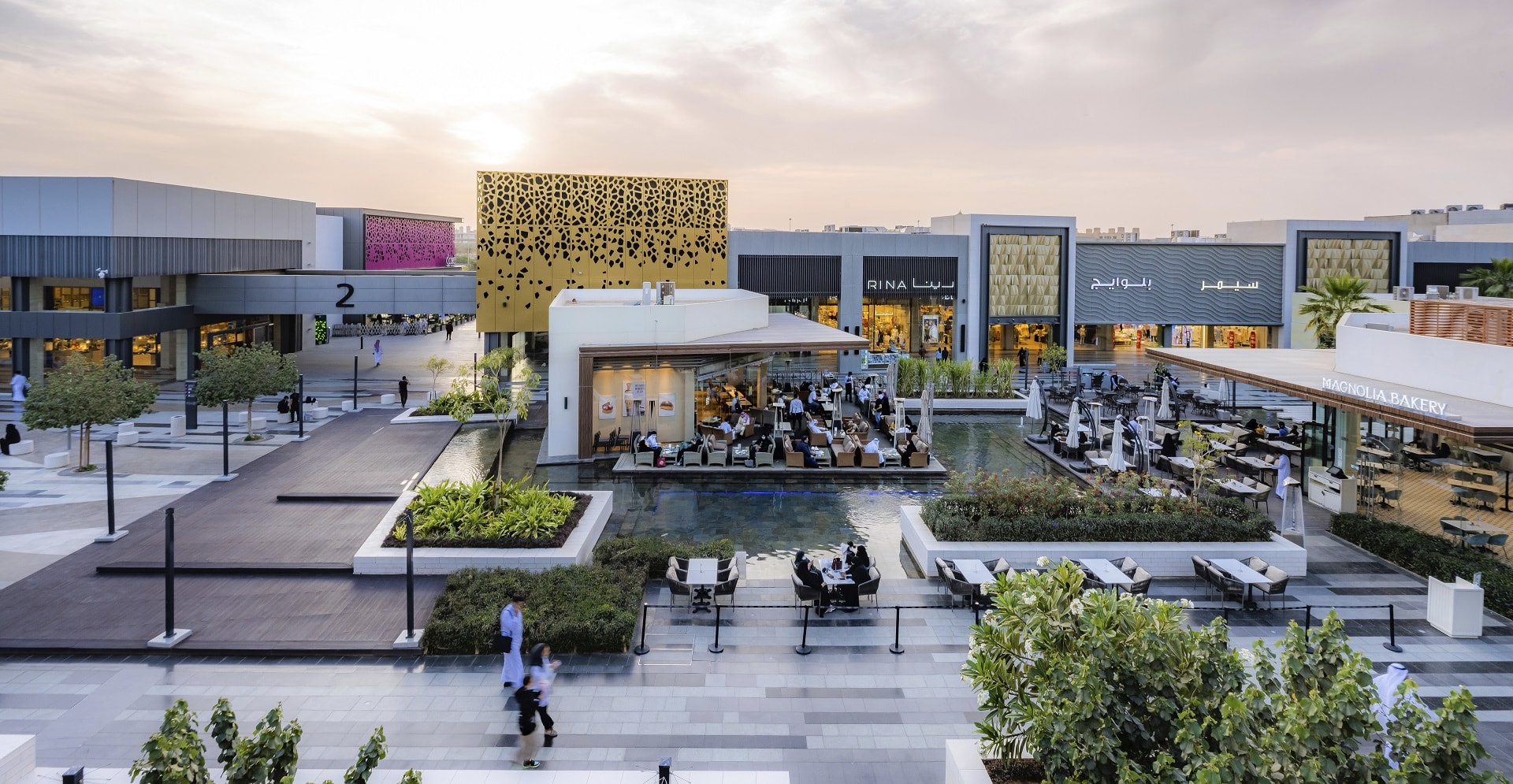 A stone's throw away, you'd find charming local boutiques that often turn out to be treasure troves of unique items. From handmade jewelry, artisanal crafts to bespoke clothing, these boutiques are a testament to the city's thriving creative community. Shopping here isn't just a transaction; it's an experience. With store owners often present, you get to hear the stories behind the products, making every purchase feel personal and special.
For those who prefer a more traditional shopping experience, the vicinity boasts larger retail centers and malls. These hubs house a variety of mainstream brands, ensuring that residents have easy access to both essentials and luxuries. Whether it's the latest fashion trends, tech gadgets, or home decor, these retail centers cater to a diverse range of shopping needs. And of course, these spaces aren't just about shopping; they're also home to cafes and eateries, making them perfect for a day out.
But Nashville, with its rich history, also offers a nostalgic shopping journey. Vintage stores and antique shops dot the landscape, beckoning those with a penchant for the past. Browsing through these stores feels like a trip down memory lane, with relics from various eras telling their own tales. From classic vinyl records to vintage clothing, the finds in these shops add a touch of old-school charm to modern-day living.
Farmers' markets are also a notable feature near Belle Arbor. These markets, often held weekly, are a celebration of local produce and crafts. Fresh fruits, vegetables, homemade jams, and artisanal cheeses are just some of the delights one can pick up. It's not just about shopping; it's about community engagement, with locals coming together to support and appreciate the bounty of the region.
In essence, the shopping landscape around Belle Arbor seamlessly merges the old with the new, the artisanal with the mainstream. It's a shopper's paradise, ensuring residents have a plethora of options, whether they're hunting for a unique gift, updating their wardrobe, or simply enjoying the thrill of a good find.
Business and Economy
Belle Arbor's positioning within Nashville places it within the vibrant economic tapestry of a city known for its dynamic business environment. At the heart of it all, of course, is the music industry. Nashville isn't just called "Music City" for its rich history; it's also a hub for recording labels, artist management companies, and various other businesses that support the rhythm of the city's heartbeat. The ripple effects of this industry can't be understated — from recording studios to instrument manufacturers, the music scene is a significant job creator and economic booster for the area.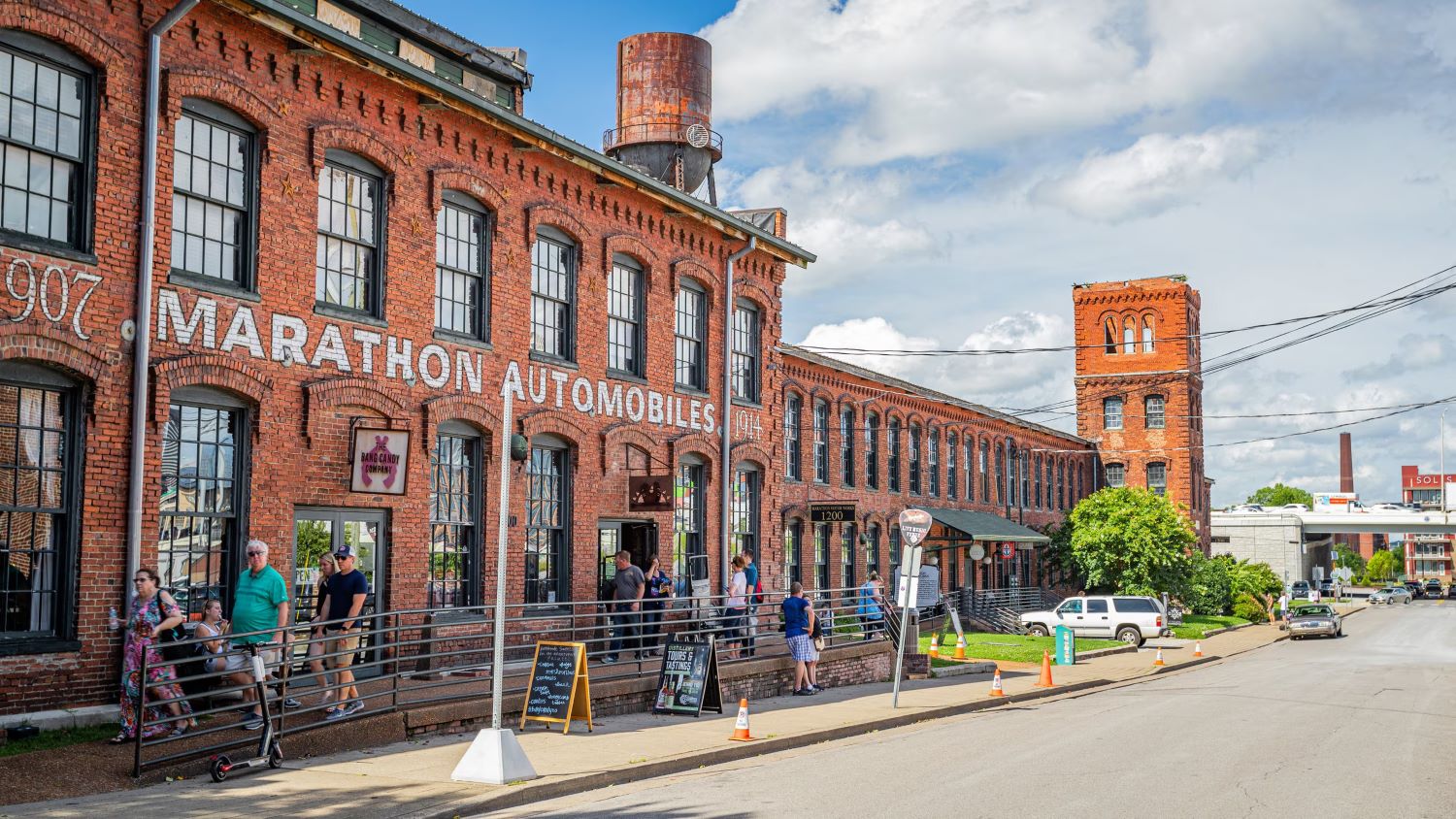 But the city's economic narrative doesn't stop at music. Healthcare is another dominant industry in Nashville. With an array of hospitals, clinics, and research institutions, it's a hub for medical excellence. Major healthcare organizations, both providers and suppliers, have their headquarters or significant operations in Nashville, offering a plethora of employment opportunities and contributing substantially to the city's GDP.
The tech sector, too, has seen impressive growth in recent years. While it might not be the first thing that comes to mind when one thinks of Nashville, the city has increasingly become attractive for tech startups and established companies alike. Belle Arbor's proximity to such a burgeoning tech scene means that residents might find themselves working in innovative spaces, from app development to tech-driven service industries.
Furthermore, Nashville's hospitality and tourism sector is robust, driven in part by its musical legacy, cultural festivals, and historical sites. Hotels, restaurants, event spaces, and tourism-related services are ever-present, buoyed by both domestic and international visitors eager to soak in the city's charm.
Education and academia also play a pivotal role. With numerous institutions of higher learning in and around Nashville, there's a constant ebb and flow of students, faculty, and research initiatives. This presence not only enriches the city's cultural and social fabric but also feeds into its economic vitality.
In essence, while Belle Arbor sits cozily as a residential enclave, it's surrounded by the bustling energy of Nashville's diverse industries. From the iconic tunes of country music to the innovative strides of tech startups, the area is nestled amidst a blend of traditional and contemporary, ensuring a vibrant and sustainable economic landscape.
Hotels and Lodging
Ah, Nashville's hospitality scene! Given the city's magnetism as a tourist destination, Belle Arbor's vicinity boasts a delightful range of lodging options to accommodate the steady stream of visitors. From luxurious hotels to intimate bed and breakfasts, there's something to suit every traveler's preference and pocket.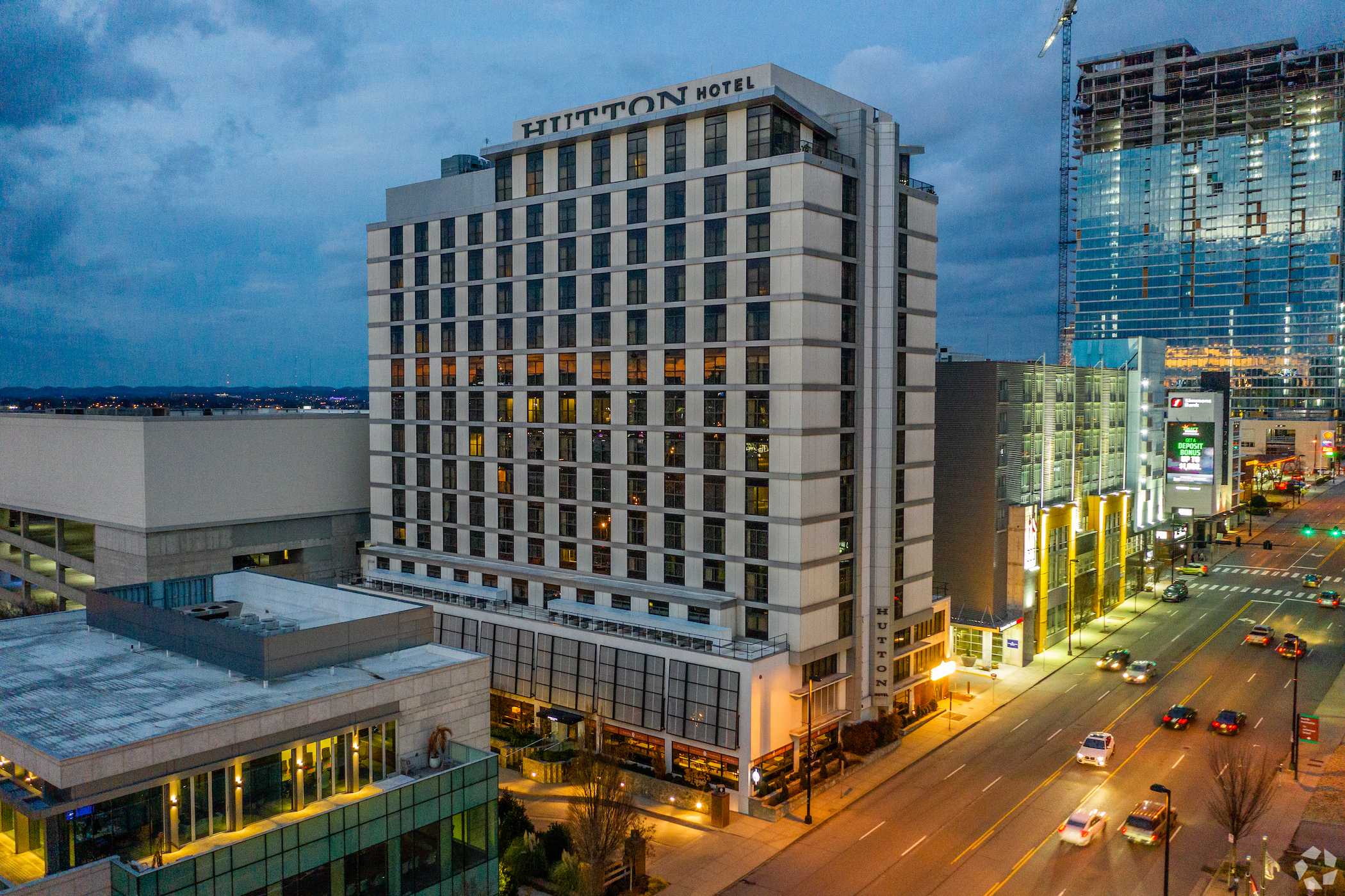 A notable aspect of Nashville's hotel scene is its elegant blend of the historic with the contemporary. Within a short distance from Belle Arbor, guests might find themselves in grand hotels, some of which have stood the test of time and carry with them stories from eras gone by. These establishments often pride themselves on their Southern charm, offering guests not just rooms, but a taste of Nashville's rich history. Think plush lounges, vintage decor, and an ambiance that transports you back in time, all while offering modern amenities.
Then there are the more contemporary lodgings — boutique hotels with chic designs, rooftop bars, and state-of-the-art facilities. These spaces often mirror the vibrancy of Nashville's music scene, with live performances, art installations, and a youthful energy that resonates with the city's modern ethos.
But perhaps one of the most charming aspects of the area's hospitality offerings is the array of bed and breakfast establishments. These B&Bs provide a cozier, more personalized experience. Imagine waking up in a quaint, beautifully restored home, sipping on freshly brewed coffee on a porch, all while chatting with hosts who might share fascinating anecdotes or secret local tips. These establishments, often nestled in residential neighborhoods, offer guests a slice of local life, making them feel less like tourists and more like honorary Nashvillians.
Of course, let's not forget the range of vacation rentals available. With platforms like Airbnb and Vrbo, visitors have the option to choose from a variety of homes or apartments, allowing them to customize their stay based on location, amenities, and style.
In essence, the Belle Arbor area and its surroundings truly cater to the diverse tapestry of travelers that Nashville attracts. Whether you're a history buff looking for a vintage stay, a music lover seeking a modern, buzzing environment, or someone who just wants a quiet, homey retreat, the lodgings near Belle Arbor have got you covered.
Travel and Transportation
One of the perks of being situated in Belle Arbor is the ease of connectivity. When it comes to catching flights or navigating the city, residents have several convenient options right at their fingertips.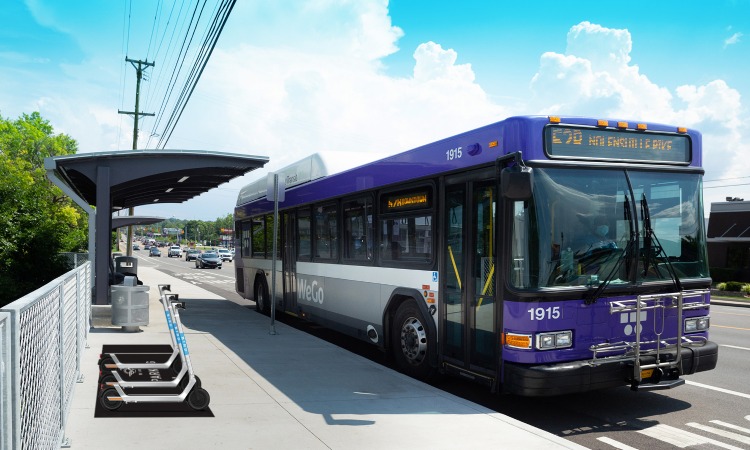 The Nashville International Airport is a significant asset to the residents of Belle Arbor. While the exact distance can vary depending on where you are in Belle Arbor, the airport is typically just a short drive away. This proximity is a boon, especially for those who find themselves frequently in the skies, be it for business trips, vacations, or visits to loved ones. With its range of both domestic and some international flights, the airport effectively connects Belle Arbor's residents to numerous destinations, making the world feel just a bit smaller.
But it's not just about flights. Ground-level connectivity in and around Belle Arbor is commendable too. The Metropolitan Transit Authority (MTA) operates a network of buses that crisscross Nashville, ensuring that residents without personal vehicles aren't left stranded. Convenient bus routes mean that hopping onto public transport for a quick trip downtown or to other key locales in the city is fairly straightforward. The buses are relatively punctual and are a sustainable alternative to driving, especially during those peak traffic hours.
Now, while Belle Arbor enjoys the perks of the bus system, it's also worth noting that discussions and plans have been afoot in Nashville about expanding public transport options further. These may include more extensive bus networks, dedicated lanes, or even new rail systems in the future. Such developments, when they come to fruition, would undoubtedly enhance the convenience factor for Belle Arbor's residents even more.
In essence, whether you're jet-setting across the country, commuting to work, or just venturing out for a day in the city, Belle Arbor's location ensures that the journey is relatively hassle-free. The blend of proximity to a major airport and access to public transport creates a sense of connectedness, making the wider world feel accessible and close.