Belle Acres, Nashville, TN Homes for Sale
Belle Acres, Nashville, TN Homes for Sale
September 27, 2023
Belle Acres Homes
Belle Acres in Nashville, TN, stands as a testament to classic American architecture and Southern charm. Homes here exude a warmth and familiarity that resonates with residents and visitors alike. Many properties feature elements such as brick or wooden facades, gabled roofs, and spacious front porches perfect for leisurely afternoons. A hallmark of homes in Belle Acres is the meticulous attention to detail in their designs; crown moldings, hardwood floors, and intricate woodworking are not uncommon. Moreover, the large windows in many homes not only allow ample sunlight to stream in but also offer views of the lush, mature trees that are a prominent feature of the neighborhood.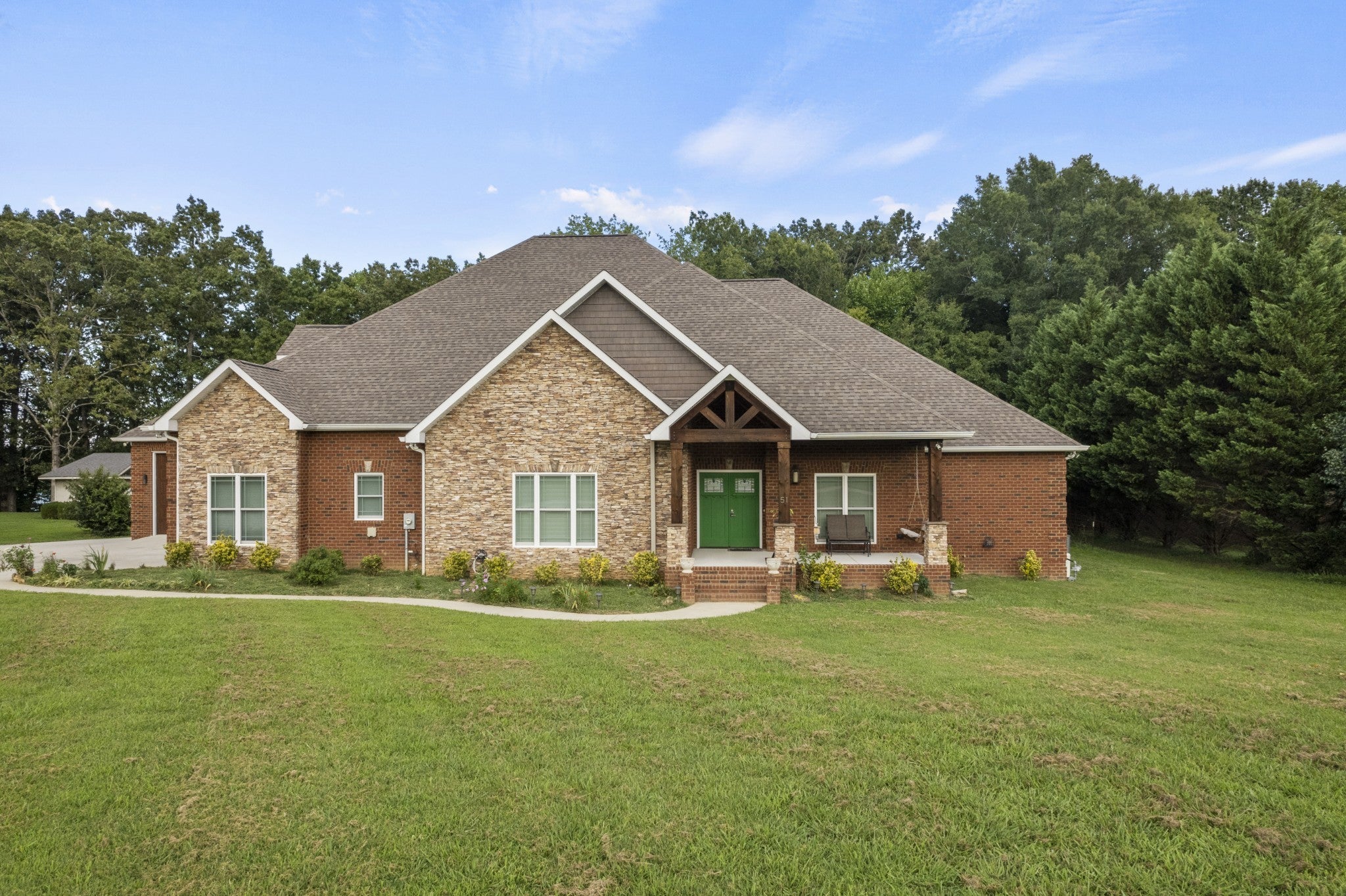 The community of Belle Acres offers a harmonious blend of old-world charm and modern conveniences. Streets are lined with towering oak and maple trees that provide shade and add a sense of tranquility to the area. Residents take pride in maintaining their gardens, and it's not rare to see colorful blossoms in spring and vibrant foliage in the fall, lending the neighborhood an almost storybook-like ambiance. The proximity to local parks encourages outdoor activities and gives families and individuals a space to relax and connect with nature. Additionally, with well-maintained sidewalks and trails, morning jogs and evening strolls have become a favorite pastime for many inhabitants.
In terms of amenities and connectivity, Belle Acres doesn't disappoint. Its location within Nashville ensures that residents have access to top-notch services and facilities. There are various local shops, boutiques, and eateries within a short distance, reflecting the rich culinary and artistic culture of Nashville. Moreover, the sense of community in Belle Acres is palpable. Neighbors often engage in community events, block parties, and local fundraisers, ensuring that everyone feels connected and valued. The area's local schools are reputed for their dedication to academic excellence, further enhancing Belle Acres' reputation as a desirable place to live.
Furthermore, what truly sets Belle Acres apart is its unique blend of serenity and vitality. While it offers a peaceful respite from the hustle and bustle of downtown Nashville, it's still close enough for residents to enjoy the vibrant music, arts, and entertainment scene that the city is famous for. This blend ensures that those living in Belle Acres can have the best of both worlds: a tranquil home environment and easy access to the dynamism of city life.
Similar Communities
Within the vibrant cityscape of Nashville, TN, there are several neighborhoods that mirror the price point, construction, and lifestyle characteristics of Belle Acres. One such community is Belmont-Hillsboro. Nestled amidst tree-lined streets, the homes here are predominantly early 20th-century constructions that boast Tudor, Colonial, and Craftsman architectural styles. Just like Belle Acres, Belmont-Hillsboro carries a rich history, reflected in the beautifully preserved details of its houses, from wrap-around porches to ornate trimmings. The close-knit community frequently organizes neighborhood events, fostering strong bonds among residents.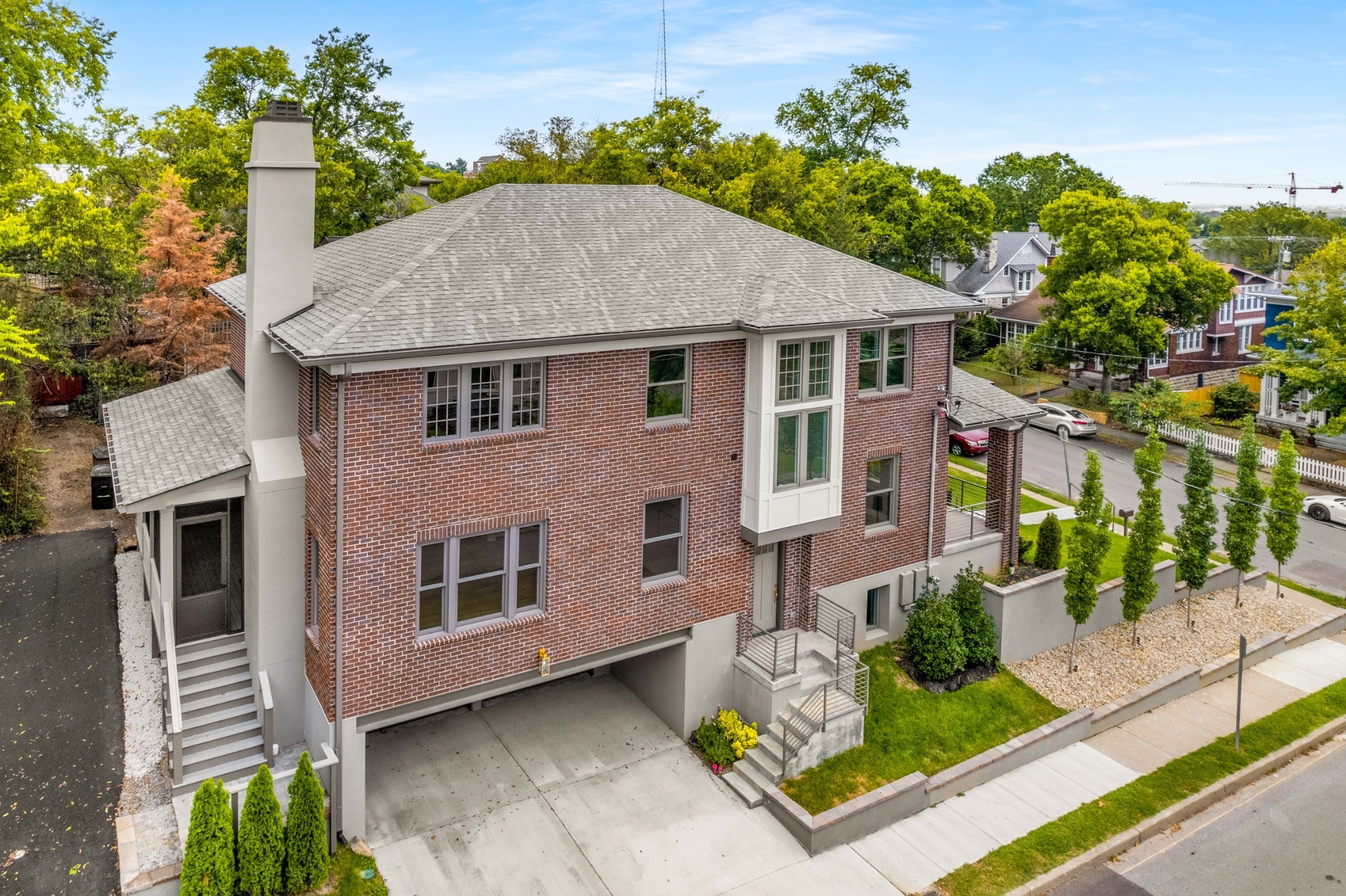 Another neighborhood reminiscent of Belle Acres is Green Hills. Notably more than just a shopping destination, Green Hills offers a blend of traditional homes, many of which showcase brick and woodwork designs indicative of classic Southern architecture. Green lawns, established trees, and manicured gardens are standard sights, adding to the neighborhood's picturesque appeal. The local schools here, much like those near Belle Acres, are known for their high academic standards and community involvement, making it a sought-after location for families.
Richland-West End, not far from Belle Acres, offers another parallel in terms of architectural elegance and community ethos. This historic district is lined with houses that transport visitors back to a bygone era, with designs heavily influenced by the 1920s and 1930s. The vast front lawns, large windows, and intricate detailing of homes mirror the charm seen in Belle Acres. The sense of community is palpable, with frequent neighborhood gatherings, picnics, and festivals that emphasize camaraderie and celebrate local culture.
Lastly, the Sylvan Park neighborhood provides a similar living experience. A fusion of historic homes and newer constructions, Sylvan Park prides itself on maintaining a balance between preserving its heritage and accommodating modernity. Like Belle Acres, the neighborhood streets are canopied by mature trees, and there's a strong emphasis on outdoor living and community involvement. Local eateries and shops are just a short walk away, offering residents a mix of convenience and luxury.
Food Scene
Ah, the dining scene near Belle Acres, Nashville, TN, truly is something to rave about. It captures the essence of the city's culinary evolution while staying true to its roots. Just a short drive from Belle Acres, one can find a delightful blend of eateries that cater to both traditional and contemporary palates.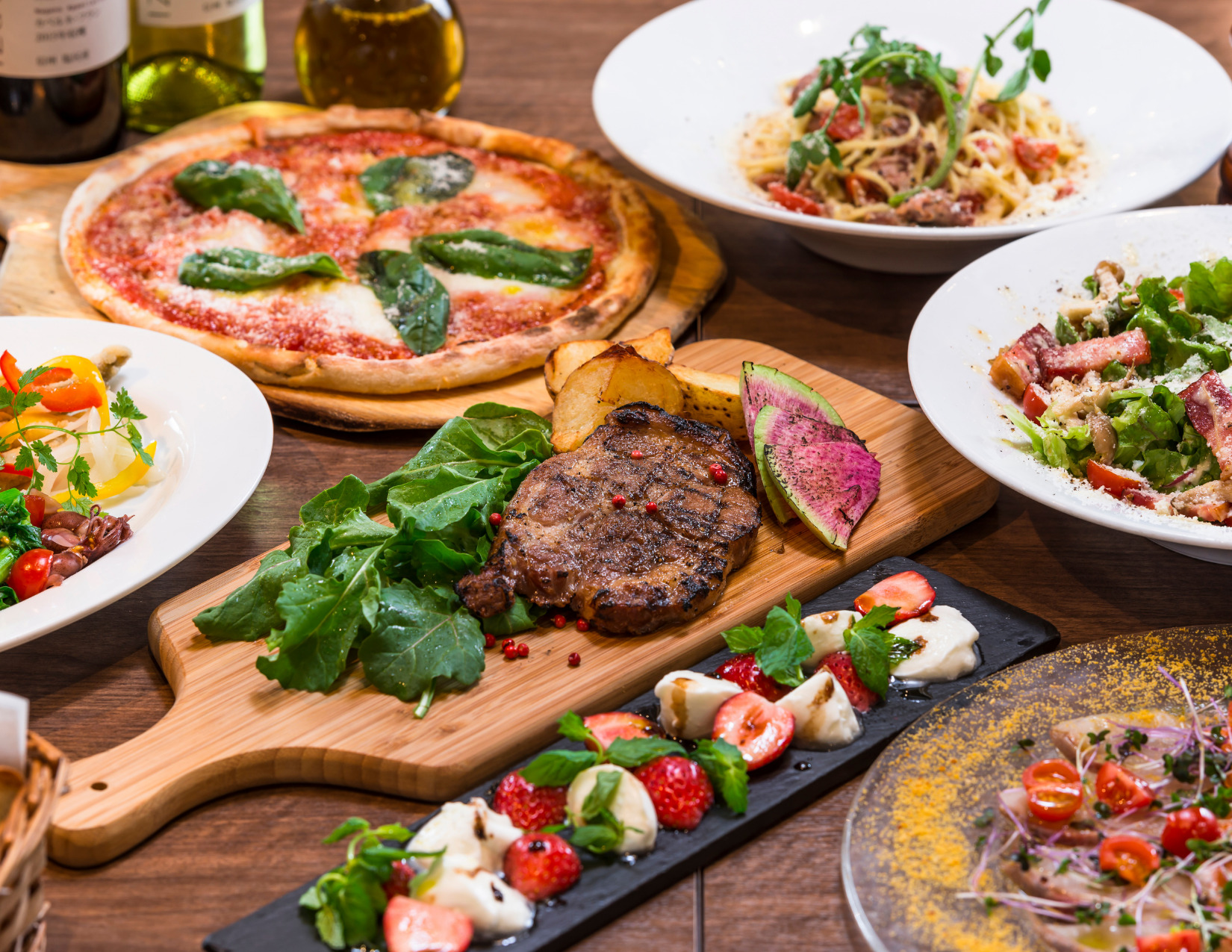 Take, for instance, the numerous Southern comfort food joints. They're the heart and soul of Nashville's culinary landscape. Here, diners can indulge in classics like fried chicken, biscuits, and gravy, or more gourmet options like shrimp and grits. These establishments often exude a rustic charm, with many housed in renovated old buildings, providing both a feast for the taste buds and a nostalgic ambiance.
But it's not just about Southern food. Belle Acres is strategically located to offer a variety of global cuisines as well. There are several Italian trattorias and pizzerias, where the aroma of freshly baked pizza and simmering pasta sauces is simply irresistible. For those with an inclination toward Asian flavors, there are a handful of sushi spots and Thai restaurants, each presenting their unique twist on traditional dishes.
Amidst this diverse culinary backdrop, there are also several chic bistros and cafes. Perfect for a lazy Sunday brunch or a quick weekday lunch, these places often emphasize farm-to-table ingredients, ensuring that every dish is as fresh as it is flavorful. For the more health-conscious, there are establishments offering vegan, vegetarian, and gluten-free options, ensuring that everyone has something to relish.
And of course, given Nashville's musical heritage, several dining spots near Belle Acres seamlessly blend food with live music. Imagine digging into a delectable meal while local artists serenade you with the sounds of country, blues, or rock. It's an experience that's quintessentially Nashville, making dining near Belle Acres more than just a meal—it's a memory in the making.
Entertainment
Nestled in the heart of Nashville, the vicinity of Belle Acres offers a world of entertainment and sporting events, capturing the spirit and dynamism of the city. When you think of Nashville, the first thing that might come to mind is its legendary music scene, and rightly so. Living near Belle Acres means being just a stone's throw away from iconic venues like the Ryman Auditorium and the Grand Ole Opry. On any given night, residents can treat themselves to live performances ranging from the soulful tunes of country and blues to the electrifying beats of rock and indie.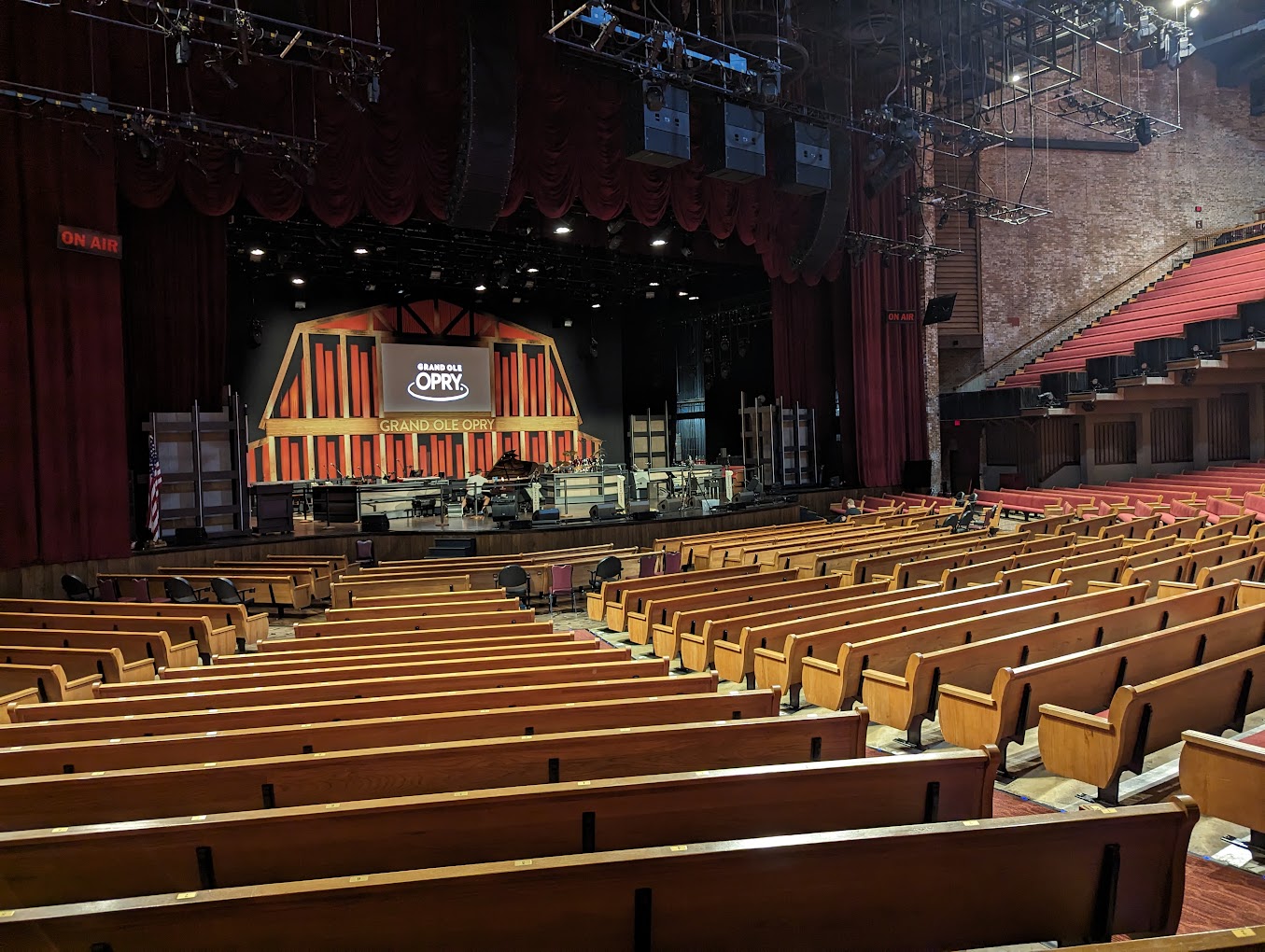 However, it's not just about the music. The city's cultural tapestry is rich and varied. There are numerous theaters and art galleries scattered around, offering everything from Broadway-style shows to avant-garde art installations. Independent film festivals and craft fairs also find their way into Nashville's annual calendar, ensuring that there's always something stimulating happening around Belle Acres.
For sports enthusiasts, the action is just as thrilling. The proximity to Nissan Stadium means residents can easily catch a Tennessee Titans game. The roar of the crowd, the anticipation of a touchdown, and the sheer energy of an NFL game is an experience unto itself. On the other hand, Bridgestone Arena hosts both the Nashville Predators hockey matches and a multitude of other sporting events throughout the year. Whether it's the fast-paced action of a hockey puck or the high-flying antics of a basketball game, there's no shortage of athletic prowess on display.
Additionally, with the Cumberland River winding its way through Nashville, water sports and activities often become the weekend choice for many. From paddleboarding to river cruises, the options are as relaxing or as adventurous as one might prefer. In essence, the entertainment and sporting milieu around Belle Acres ensures that there's always something to cheer about, laugh at, or immerse oneself in, making life in this part of Nashville ever vibrant and engaging.
Health and Wellness
Living near Belle Acres in Nashville, TN, one can't help but be inspired to lead a healthy and balanced lifestyle, given the myriad of health and wellness options available. The area is dotted with wellness centers, gyms, and yoga studios, catering to every fitness enthusiast's needs, be it someone just embarking on their health journey or a seasoned athlete.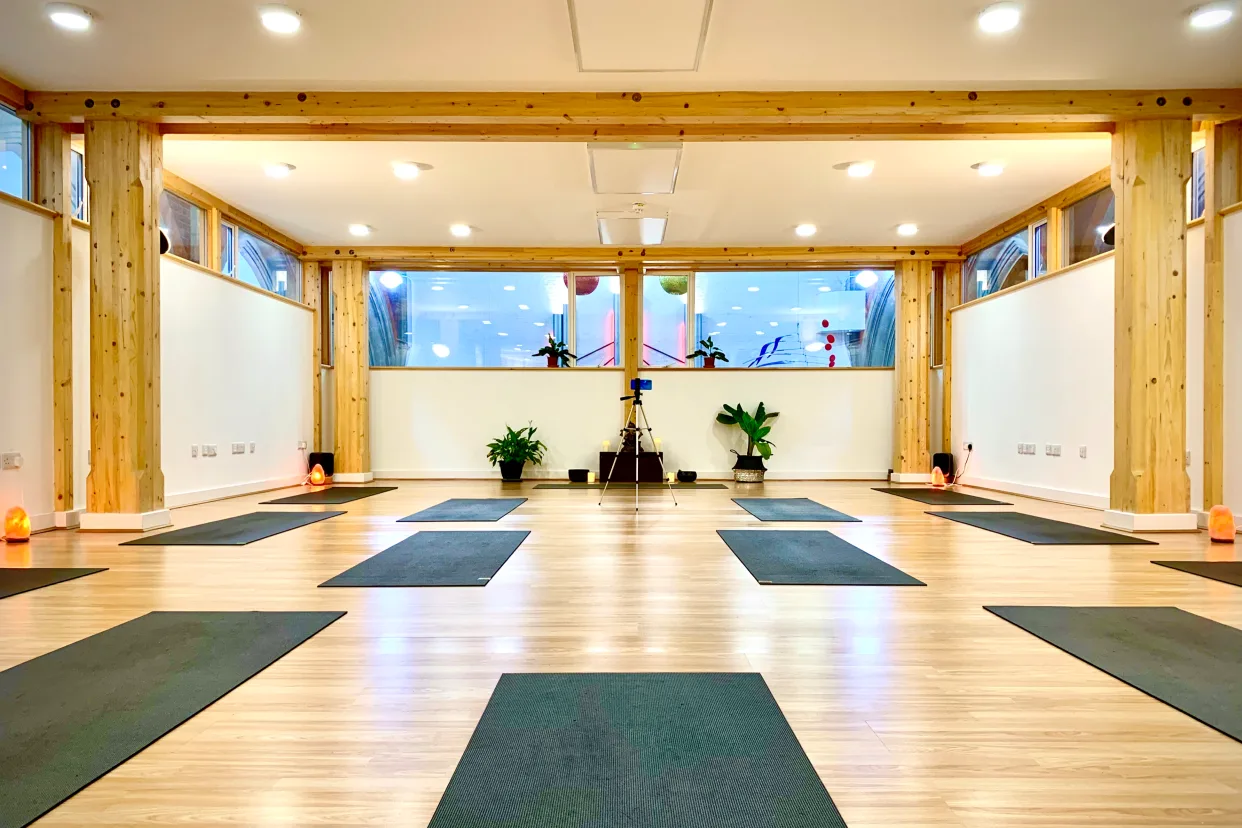 For those who lean towards traditional gym workouts, there are state-of-the-art fitness centers equipped with the latest machinery and expert trainers. They offer not just a place to lift weights or run on a treadmill, but comprehensive fitness programs, group classes, and even personalized training sessions. So whether you're into HIIT, spinning, or strength training, there's something tailored for everyone.
But if you're someone who finds peace and balance through practices like yoga or Pilates, you're in for a treat. A number of boutique studios near Belle Acres provide serene environments where residents can stretch, breathe, and meditate their way to better health. Many of these studios also incorporate holistic wellness programs, combining physical postures with mindfulness practices and even nutritional guidance.
Speaking of nutrition, the community also boasts a variety of organic markets and health food stores. These places are treasure troves for those keen on maintaining a healthy diet. Fresh, locally-sourced produce, organic dairy, and a plethora of vegan and gluten-free options ensure that residents have access to wholesome food choices. Plus, with several nutritionists and dietitians having their practices in the vicinity, getting expert advice on meal plans or dietary requirements is convenient.
Beyond these, there are also several spa and massage centers around. These sanctuaries offer therapeutic treatments, from deep tissue massages to detoxifying facials, helping residents to unwind and rejuvenate. And let's not forget the numerous parks and green spaces nearby, which invite folks for morning jogs, evening strolls, or simply a place to relax and breathe in some fresh air.
In essence, the vicinity around Belle Acres is a haven for those passionate about health and wellness. With such a supportive environment, it's no wonder that many residents easily find their path to a harmonious and healthy lifestyle.
Outdoor Lifestyle
Nestled in the vibrant backdrop of Nashville, the Belle Acres community has an enviable proximity to some of the city's best parks and outdoor spaces, making it an oasis for nature enthusiasts and those who love the outdoors.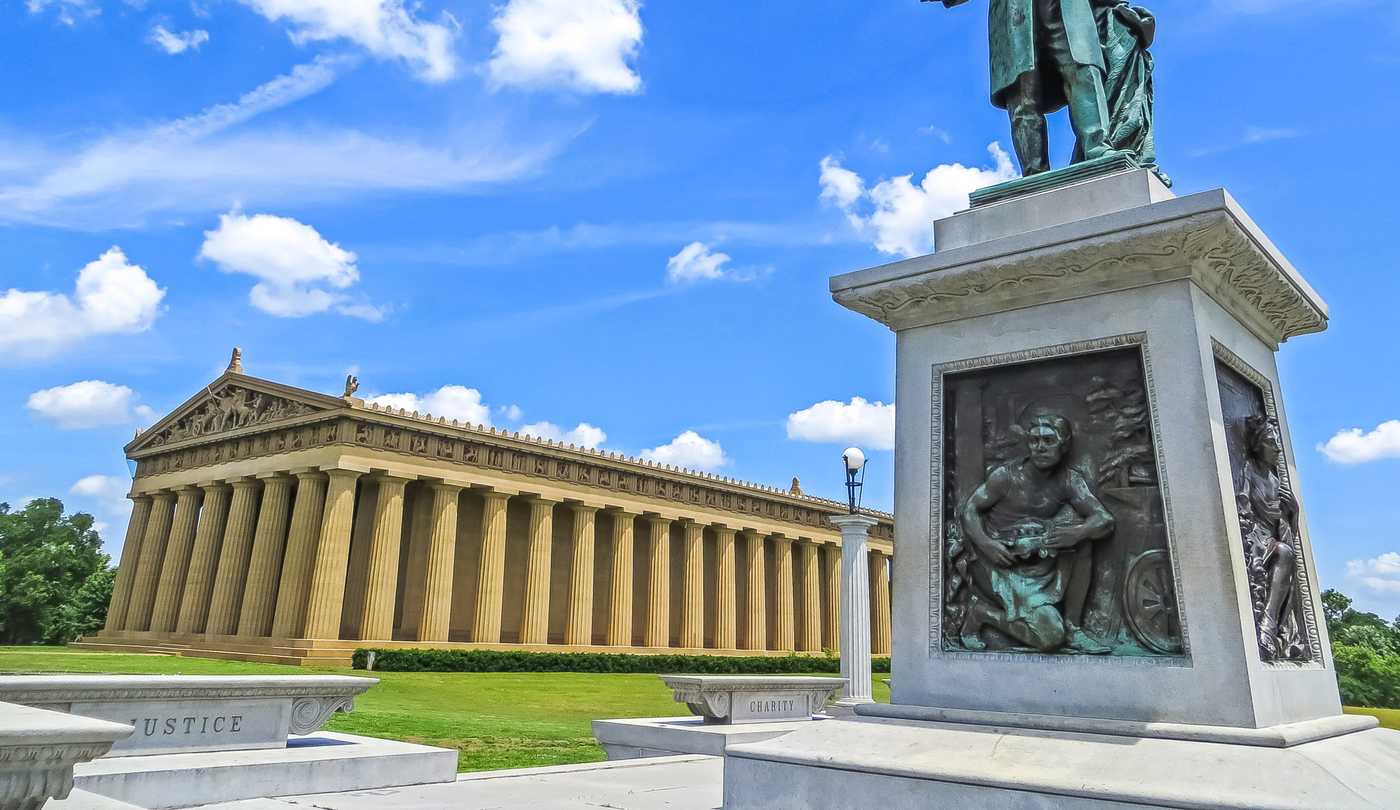 Centennial Park, for instance, is one of the city's premier green spaces. More than just a vast expanse of lush grass and trees, this park is home to the iconic Parthenon replica, giving it a unique historical touch. It's a favorite among both locals and visitors for picnics, jogging, or just soaking in the sun. The park's serene lake offers a calming backdrop for reflective moments or casual strolls, while the beautifully curated gardens burst into a riot of colors, especially during the spring and fall.
If hiking is more your pace, Warner Parks, which consists of Edwin and Percy Warner Parks, isn't too far away from Belle Acres. These parks offer a plethora of trails catering to both beginners and experienced hikers. The trails meander through dense woods, open fields, and even lead to vantage points offering breathtaking views of the city skyline. Birdwatchers and wildlife enthusiasts might find themselves in luck, as the parks are home to an array of bird species and local fauna.
Radnor Lake State Park is another gem in close proximity. A haven for wildlife, the park offers tranquil paths around the lake and through wooded areas, making it perfect for those looking to connect with nature. It's not uncommon to spot deer, otters, and various bird species during a visit.
For those who prefer their outdoor activities to be a tad more organized, the area boasts several community gardens and outdoor fitness classes. Whether it's a yoga session under the open sky or a group fitness boot camp in a park, the options are abundant and varied.
To top it off, the Cumberland River gracefully winds its way near Belle Acres. The riverbanks offer a range of recreational activities, from fishing to kayaking. On any given weekend, you might find families setting up for a day of fun by the water, or individuals simply finding solace in the gentle ripples of the river.
In a nutshell, living near Belle Acres provides a delightful mix of urban conveniences and a strong connection to nature, making it a perfect locale for those who cherish the outdoors.
Education
For residents of Belle Acres in Nashville, TN, education is clearly a priority, and they're fortunate to have a wealth of both private and public education options at their fingertips.
On the public school front, Nashville's Metropolitan Public School system boasts several commendable institutions in close proximity to Belle Acres. These schools have a long-standing tradition of academic excellence and a commitment to nurturing well-rounded students. They benefit from experienced educators, comprehensive curricular programs, and a myriad of extracurricular activities. From music and arts to sciences and athletics, the public schools near Belle Acres ensure that students have a holistic educational experience, and parents can be assured of a quality foundation for their children.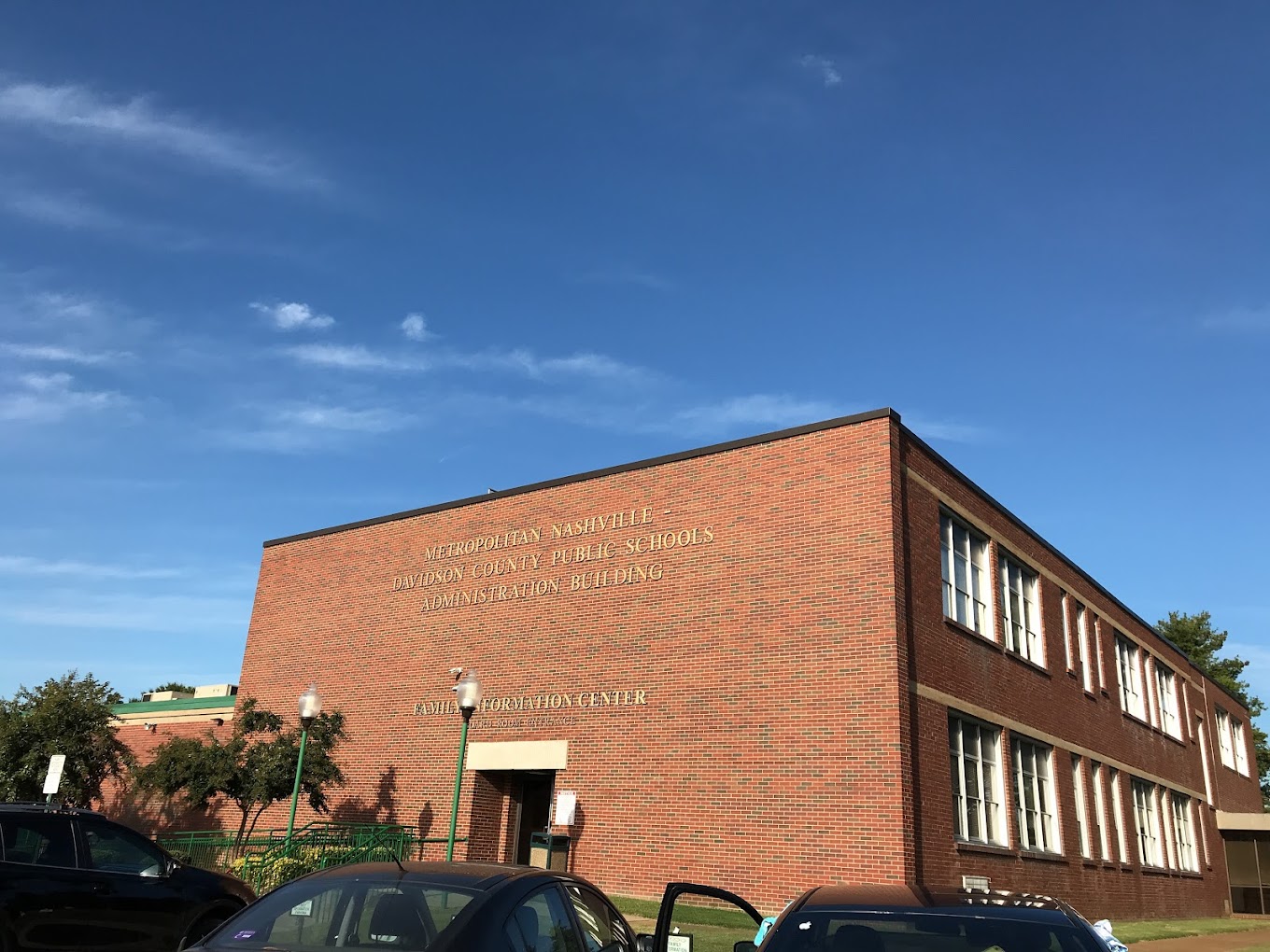 The private education landscape around Belle Acres is equally impressive. There are several esteemed institutions that cater to a range of educational philosophies and needs. Whether families are seeking faith-based instruction, a Montessori approach, or rigorous preparatory curriculums, they're likely to find a fit. These schools often boast smaller class sizes, allowing for more personalized attention. Additionally, many of them offer advanced placement courses, international programs, and a plethora of extracurricular activities, ensuring that students are not only academically challenged but also culturally and globally aware.
For those considering alternative education paths, there are also charter and magnet schools in the vicinity. These institutions offer specialized programs and often employ innovative teaching methods, catering to students with specific talents, interests, or learning needs.
In essence, for Belle Acres residents, the selection of schools, whether public or private, promises diverse and quality education options. It's a community where parents can confidently navigate the education maze, knowing they're making informed choices for their children's futures.
Shopping and Retail
For those who find joy in shopping and exploring retail havens, the vicinity around Belle Acres in Nashville, TN, certainly doesn't disappoint. The area is a delightful amalgamation of quaint boutiques, modern shopping complexes, and artisanal markets, catering to a wide range of retail enthusiasts.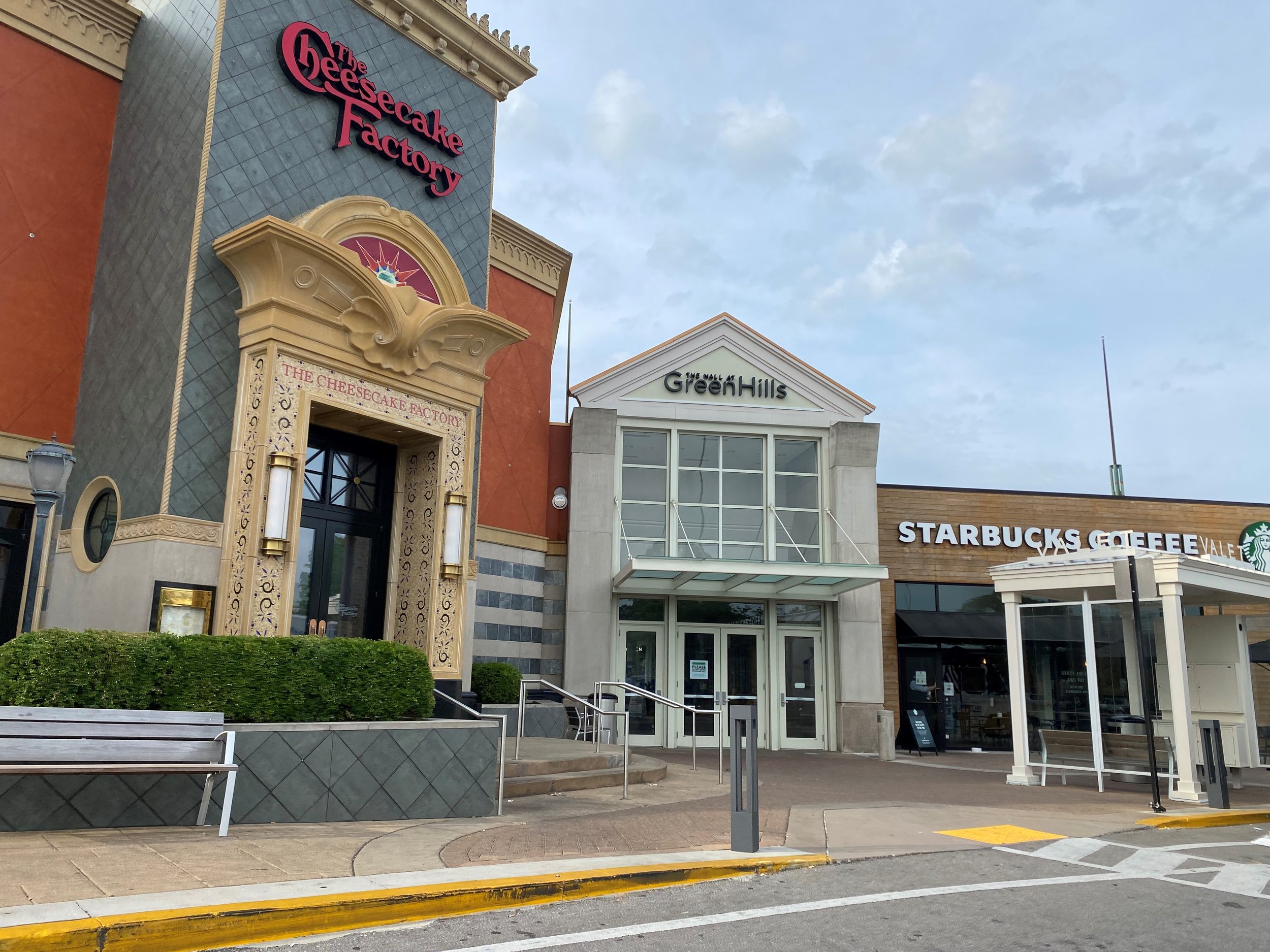 A prominent retail landmark close to Belle Acres is The Mall at Green Hills. This upscale shopping destination is a mecca for both high-end brands and popular retail chains. From designer labels to trendy fast-fashion outlets, The Mall at Green Hills offers an exhaustive shopping experience, making it a favorite for fashion-forward residents and those seeking a little luxury. And, after a day of shopping, one can unwind at one of its gourmet cafes or dine-in restaurants.
However, if one is inclined towards more unique and personalized finds, the boutique shops that dot the streets around Belle Acres are sure to charm. These locally-owned stores offer everything from handcrafted jewelry, artisanal home goods, to curated clothing collections. Shopping here feels more intimate, and there's a certain joy in discovering pieces that tell a story or are crafted with care.
For those who love a good bargain and the thrill of treasure hunting, there are also a few vintage shops and thrift stores in the area. These places are filled with pre-loved items, from retro clothing to antique furniture, and promise a different kind of retail adventure.
Of course, no shopping experience in Nashville would be complete without exploring its artisanal markets. The local craftspeople and makers frequently set up markets, especially during weekends, offering a platform for their handmade goods. From hand-poured candles, crafted pottery, to gourmet food items, these markets are a testament to Nashville's vibrant creative community.
All in all, the shopping scene around Belle Acres is as diverse as it is delightful. Whether one is looking for the latest fashion, a unique gift, or simply wants to enjoy the vibrant retail atmosphere, there's a store or market waiting to be explored.
Business and Economy
Belle Acres, situated in the heartbeat of Nashville, TN, is surrounded by a bustling economy supported by an eclectic mix of businesses and industries. This tapestry of commerce lends a dynamism to the area, making it both vibrant and economically robust.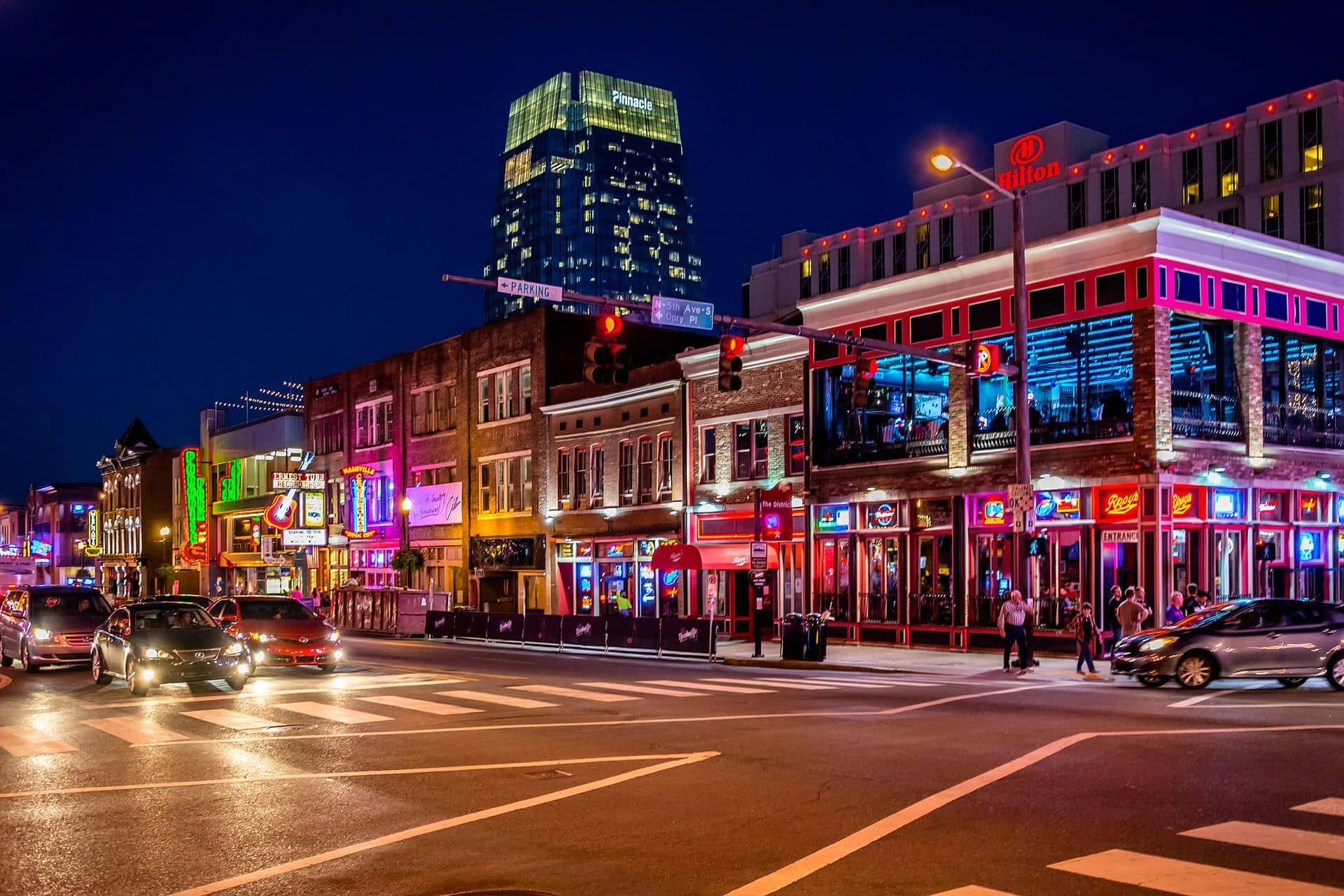 Nashville, often dubbed "Music City," unsurprisingly has the music industry as one of its cornerstone economic drivers. The proximity to Belle Acres means that many residents might be working in, or have connections to, the myriad recording studios, music labels, talent agencies, and entertainment hubs that call Nashville home. From country to rock, and from bluegrass to indie, the music pulsating through Nashville's veins not only brings fame but also substantial economic contributions.
Another significant player in Nashville's economy is the healthcare industry. With world-renowned hospitals and healthcare institutions like Vanderbilt University Medical Center nearby, the area witnesses a constant influx of medical professionals, researchers, and administrative staff. These institutions don't just provide critical healthcare services; they also play a pivotal role in research, innovation, and employment opportunities in the region.
Tourism, too, is a force to be reckoned with. Given Nashville's rich cultural heritage, historical landmarks, and music festivals, the city attracts visitors from all over the globe. This influx supports a wide array of businesses near Belle Acres, from hotels and restaurants to tour operators and souvenir shops.
Education, especially higher education, is another stalwart in the local economy. With institutions like Vanderbilt University, Belmont University, and Tennessee State University close by, there's a consistent stream of students, educators, and academic events that give a boost to local businesses and rental markets.
Lastly, as Nashville's profile continues to rise on both the national and international stages, we're seeing a growth in tech startups and businesses setting up shop here. These new ventures are diversifying the economic landscape, bringing in fresh talents and ideas.
All these industries and businesses collectively make the area around Belle Acres not just a residential hub but also a focal point of economic activity. It's this blend of traditional industries with new ventures that keeps Nashville's economic engine humming and its future looking bright.
Hotels and Lodging
Belle Acres in Nashville, TN, finds itself in a city that's a beacon for travelers, musicians, and history enthusiasts alike. Because of this, the surrounding area boasts a wide spectrum of lodging options that cater to diverse tastes and budgets.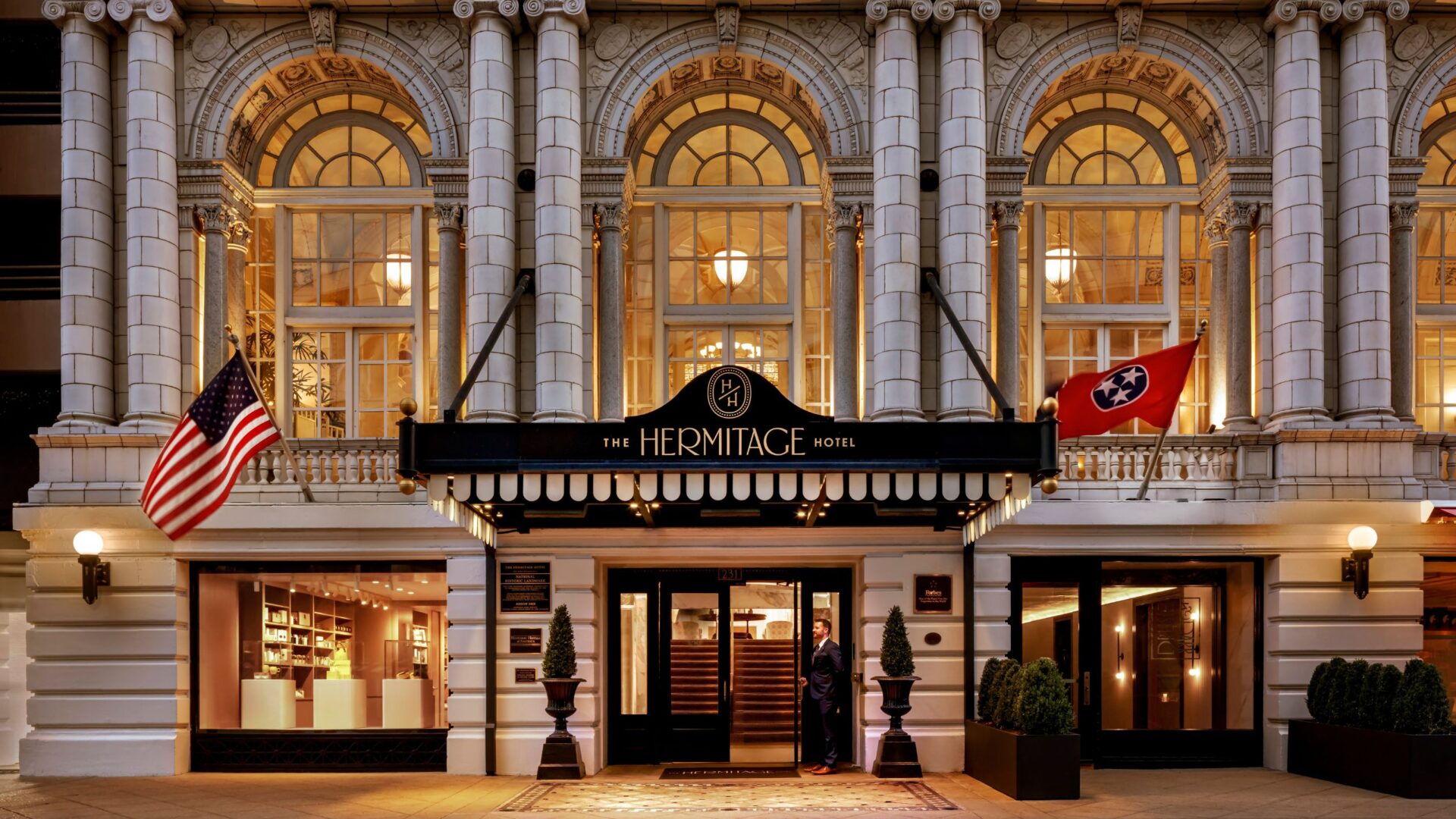 For those seeking a touch of luxury, there are several upscale hotels around Belle Acres that promise an indulgent stay. These establishments often come complete with lavish interiors, gourmet dining options, and sometimes even spa services. Their concierge teams are experts at crafting bespoke Nashville experiences for their guests, from securing the best seats at a music show to arranging a city tour.
Of course, for travelers looking for something a bit more intimate and personable, the bed and breakfast options around are simply delightful. These establishments, often housed in beautifully preserved historic homes, offer a cozier lodging experience. Guests can look forward to personalized service, home-cooked breakfasts, and often, the chance to hear local stories from their hosts. Staying at one of these B&Bs is less like booking a room and more like being welcomed into a local's home, making it a unique way to experience the city's hospitality.
Then there are the more contemporary lodging options - boutique hotels that merge modern amenities with local Nashville flair. These spots often become attractions in themselves, with some featuring rooftop bars that offer panoramic views of the city or in-house restaurants that serve up local delicacies. They provide a blend of comfort and style, making them favorites among younger travelers or those on a trendy city break.
Lastly, for those traveling on a tighter budget or seeking longer-term stays, there are several reputable motels and extended-stay lodgings. These places offer the essentials, ensuring guests have a comfortable base as they explore the myriad attractions Nashville has to offer.
In essence, the area around Belle Acres is a microcosm of Nashville's broader hospitality scene. It's a delightful mix, ensuring that every traveler, be it a luxury seeker, a history buff, a budding musician, or a backpacker, finds a place that feels just like home.
Travel and Transportation
For residents and visitors of Belle Acres in Nashville, TN, connectivity to broader regions and ease of local travel are facilitated by the area's proximity to major transportation hubs and options.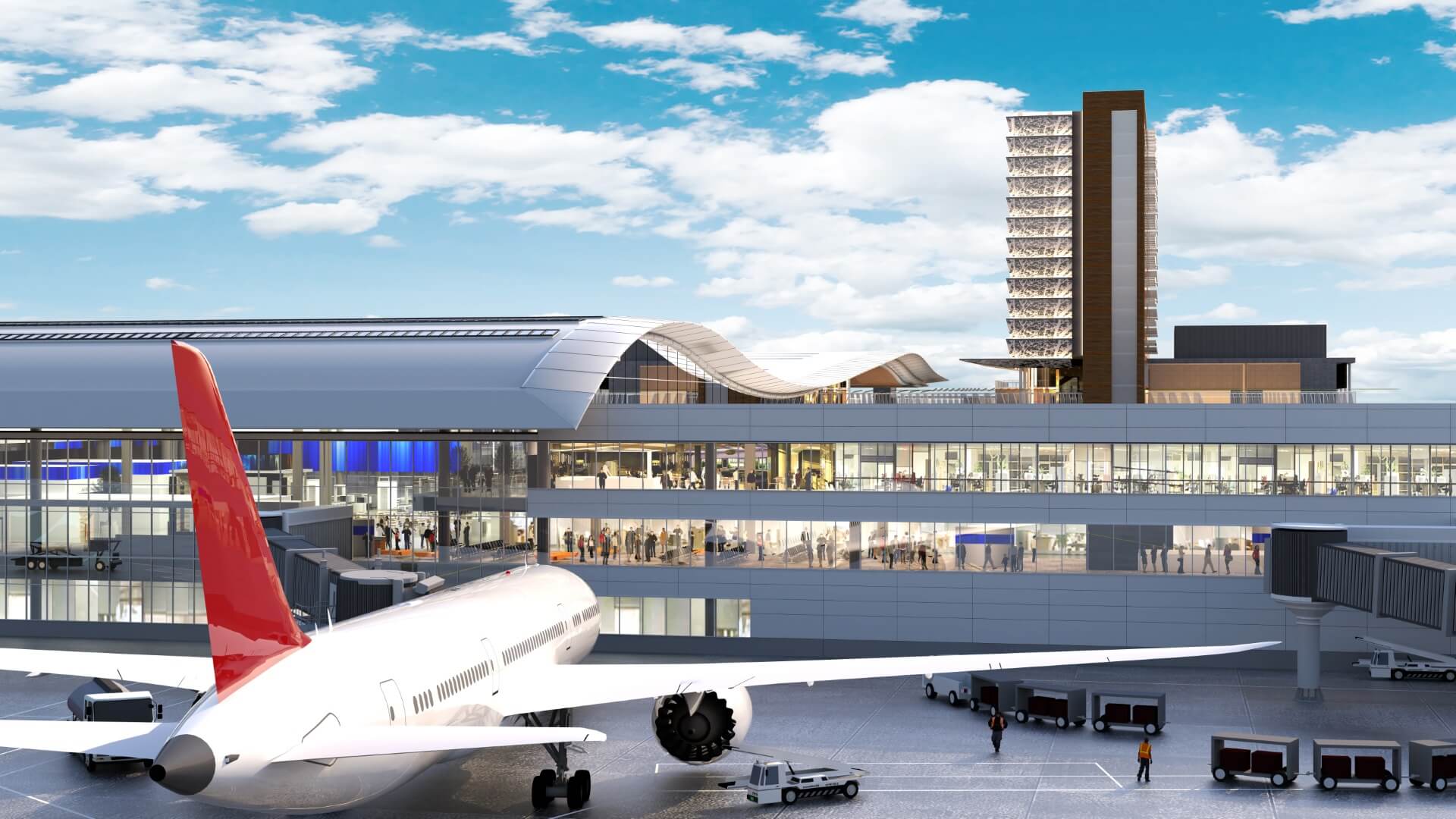 One of the most significant transportation assets near Belle Acres is the Nashville International Airport (BNA). Serving as a gateway to the city, this airport isn't too far off, making travel by air exceptionally convenient for Belle Acres residents. Whether jetting off for business, embarking on a vacation, or picking up visiting friends and family, having an international airport so close by is undoubtedly an advantage. BNA also boasts an array of domestic and international flights, so world travel or quick domestic hops are all within reach.
But it's not just about air travel. When it comes to navigating Nashville itself, residents of Belle Acres have several public transportation options to choose from. The Metropolitan Transit Authority (MTA) provides a network of bus routes that crisscross the city, ensuring that key destinations are easily accessible. For those who don't fancy driving downtown or navigating the search for parking, hopping on one of these buses can be a more relaxed and eco-friendly alternative.
Moreover, for those seeking a more modern transportation experience, Nashville's growing network of rideshare services is a boon. Companies like Uber and Lyft have a strong presence in the city, ensuring that a ride is just a few taps away on a smartphone.
And let's not forget about the more traditional modes of transportation! Taxis are readily available, and for the eco-conscious or those looking to incorporate a bit of exercise into their commute, Nashville's bike-sharing program can be an appealing choice. With stations scattered around key points in the city, it's easy to rent a bike, pedal to your destination, and drop it off at another station.
In summary, Belle Acres is strategically located, offering both the tranquility of a residential area and the convenience of being well-connected. Whether you're flying out, commuting to work, or exploring the many facets of Nashville, transportation is one less thing to worry about.