Bel Air, Nashville, TN Homes for Sale
Bel Air, Nashville, TN Homes for Sale
September 27, 2023
Bel Air Homes
The homes in Bel Air, Nashville, TN are often heralded for their unique combination of classical Southern charm and modern aesthetics. These residences typically showcase sprawling lawns, meticulously landscaped gardens, and grand facades that capture the essence of timeless elegance. Many of these homes are characterized by spacious interiors, vaulted ceilings, and expansive windows that allow natural light to flood into the living spaces, creating a sense of warmth and openness.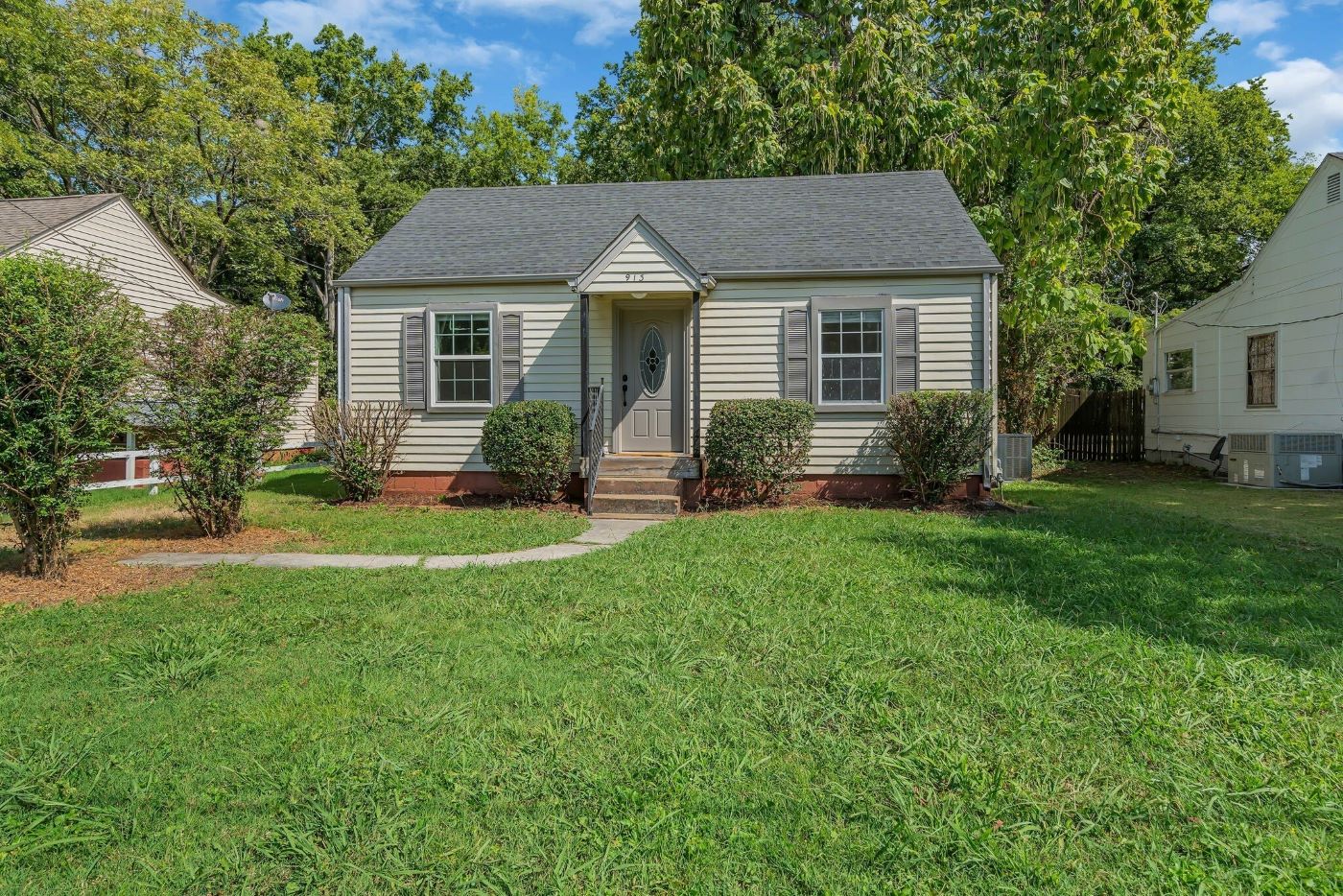 Architecturally, many of the houses in Bel Air reflect an amalgamation of design inspirations. From the colonial-inspired brick homes to the modern designs with clean lines and innovative features, there's a diverse selection that caters to various tastes. While each house has its own distinct personality, a common thread that runs through is the dedication to quality and attention to detail. Many homes are equipped with state-of-the-art amenities, including gourmet kitchens, spa-like bathrooms, and smart home technologies, ensuring that residents enjoy the comforts of modern living.
Apart from the distinctive characteristics of the homes, the surrounding community of Bel Air also stands out. Tree-lined streets and well-maintained sidewalks provide an idyllic setting for morning jogs or evening strolls. The community places a significant emphasis on green living, as is evident from the numerous parks and recreational areas interspersed throughout the neighborhood. These pockets of green offer residents a tranquil retreat from their bustling lives and a chance to reconnect with nature.
Furthermore, the Bel Air community is bolstered by its strategic location. Despite its serene ambiance, it's only a short drive away from the heart of Nashville, allowing residents to enjoy the best of both worlds. Proximity to essential services, top-rated schools, and popular shopping destinations makes it both a convenient and desirable place to live. The tight-knit community vibe is palpable, with regular neighborhood events, community gatherings, and local clubs fostering a sense of belonging and camaraderie among residents.
In essence, the homes in Bel Air, Nashville, TN, are more than just structures; they represent a lifestyle. A blend of elegance, comfort, and community spirit, living in Bel Air is an experience in itself, offering residents the perfect balance of tranquility and urban convenience.
Similar Communities
Green Hills, located just a few miles from Bel Air, is another enclave of Nashville that boasts homes reflective of a discerning aesthetic and attention to detail. These residences, much like those in Bel Air, encapsulate the spirit of southern luxury with vast plots, grandeur designs, and intricately landscaped gardens. The interiors often merge traditional design elements with modern amenities, striking a balance between the vintage and contemporary. Furthermore, Green Hills is renowned for its upscale shopping scene, including The Mall at Green Hills, which offers a curated selection of high-end boutiques and stores.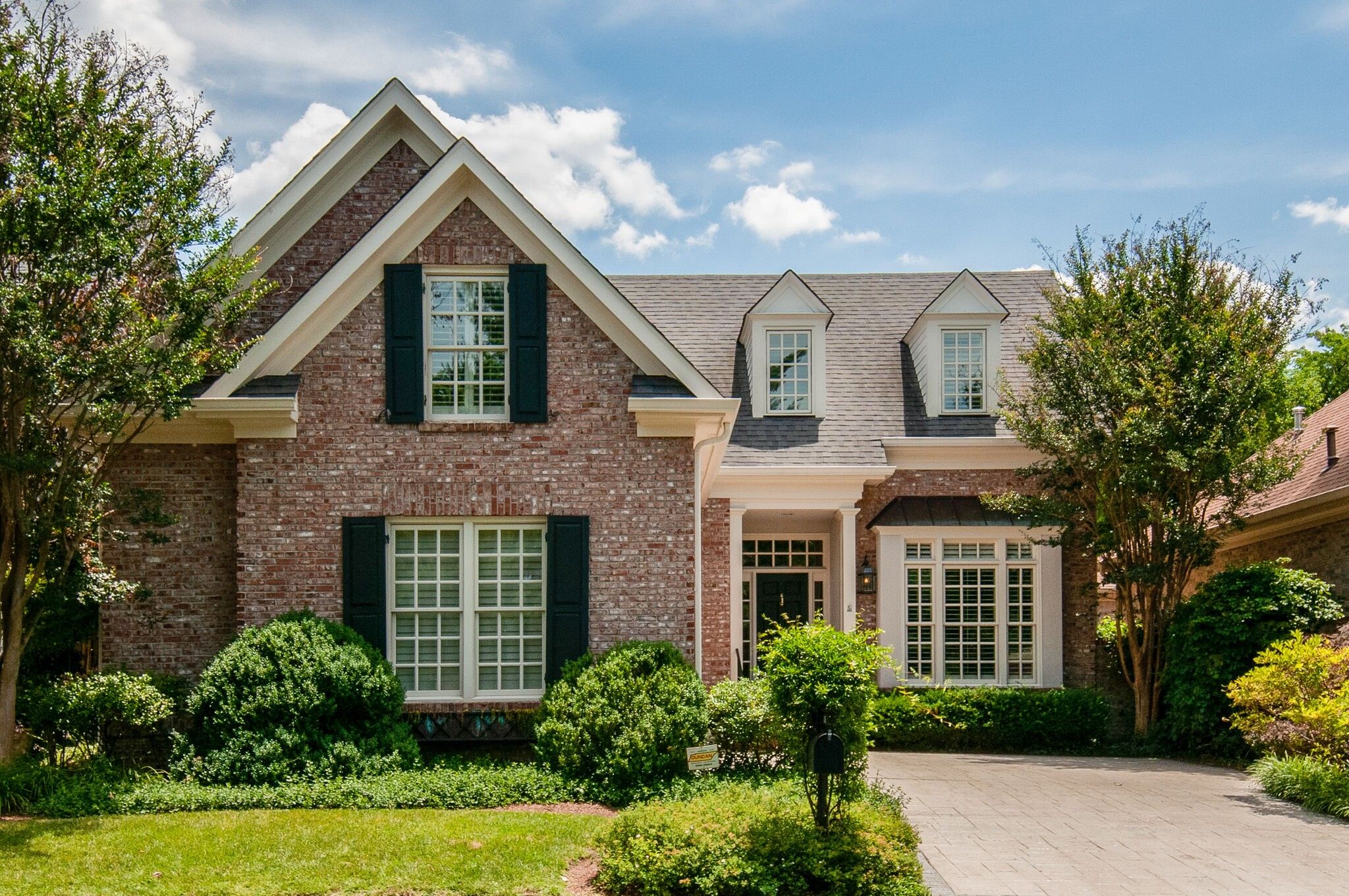 Forest Hills, nestled amidst the rolling hills and lush greenery of Davidson County, is another neighborhood that parallels the lifestyle and construction caliber of Bel Air. Homes in this area are often perched on expansive lots, providing residents with both privacy and panoramic views of the natural beauty surrounding them. Architecturally, Forest Hills' residences range from stately colonial homes to sleek modern designs. The emphasis here, much like in Bel Air, is on creating a harmonious blend of luxury and nature. Residents of Forest Hills also enjoy a plethora of hiking trails, parks, and nature reserves, reinforcing the neighborhood's commitment to outdoor living.
Oak Hill is yet another Nashville neighborhood that mirrors the luxury and lifestyle of Bel Air. With its tree-draped avenues, serene ambiance, and stately homes, Oak Hill is a sanctuary for those who desire a blend of opulence and tranquility. The homes here are built with a keen eye for craftsmanship, boasting intricate architectural details, expansive layouts, and state-of-the-art fixtures. Oak Hill's community-centric spirit is evident in its regular neighborhood events and its strong support for local schools and businesses.
Lastly, Belle Meade, often regarded as one of Nashville's most prestigious addresses, stands shoulder to shoulder with Bel Air in terms of its luxury offerings. With its historic mansions, gated estates, and winding boulevards, Belle Meade is the epitome of southern elegance. Much like the homes in Bel Air, those in Belle Meade often come with a rich history and stories that span generations. The Belle Meade Country Club and the neighboring Percy Warner Park further elevate the community's lifestyle, providing residents with recreational opportunities and verdant spaces to unwind.
In essence, Nashville's landscape is dotted with neighborhoods that, much like Bel Air, serve as havens for those who cherish luxury, community, and a seamless blend of the old and new. These neighborhoods, each with its unique flair, collectively underline the city's reputation as a hub of sophisticated living in the heart of Tennessee.
Food Scene
In the vicinity of Bel Air, Nashville, TN, the culinary scene is as vibrant and varied as the city's rich musical heritage. It's a food lover's haven where both traditional Southern fare and international cuisine find a harmonious intersection.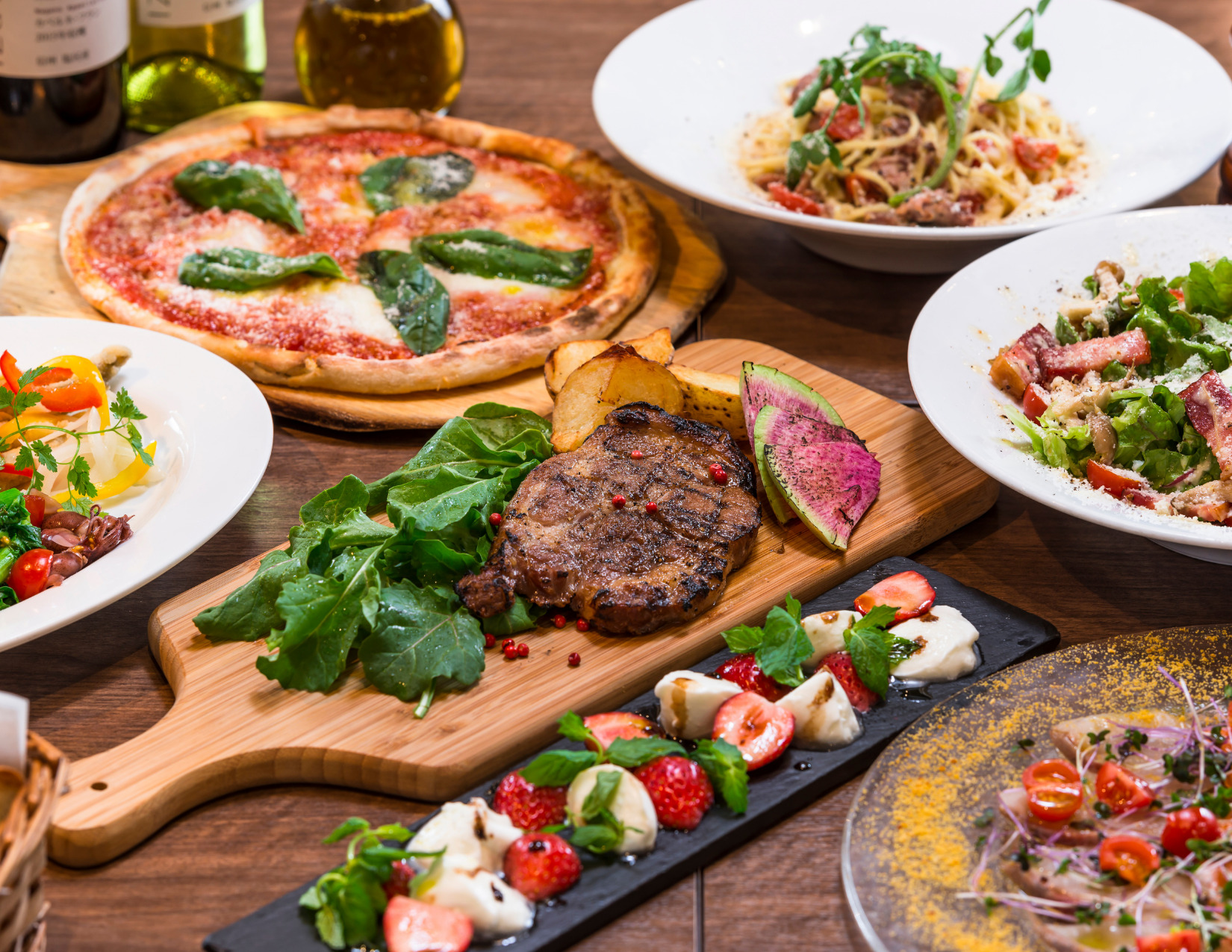 For those with a penchant for the classic Southern flavors, there's no shortage of spots where the aromas of fried chicken, biscuits, and gravy waft through the air. Many of these establishments have been family-run for generations, and dining there feels like being invited into someone's home. The authenticity of the dishes, coupled with the warmth of the service, offers a truly immersive Southern dining experience.
Yet, Nashville's gastronomic tapestry isn't confined to its Southern roots. Not far from Bel Air, there are numerous establishments that transport diners across the globe through their palate. From sushi bars that boast the freshest catch to Italian trattorias that evoke the ambiance of a cozy eatery in Rome, the international offerings near Bel Air are both diverse and delectable.
Moreover, the burgeoning farm-to-table movement has found a home in this part of Nashville as well. Several eateries, driven by a commitment to sustainability and fresh produce, source their ingredients from local farms. These places not only offer dishes that burst with flavor and freshness but also allow diners to connect with the local land in a profound way.
And for those days when something casual is on the agenda, there are countless cafes and bistros that serve as the perfect spot for a lazy brunch or a laid-back dinner. With their eclectic menus that often fuse different culinary traditions, these establishments are emblematic of Nashville's spirit - rooted in tradition but always looking forward.
All in all, dining near Bel Air is more than just a meal; it's a journey through the diverse and delicious flavors that make Nashville such a culinary hotspot. Whether you're in the mood for a hearty Southern meal, a global gastronomic adventure, or a quick bite in a quirky cafe, the options are as endless as they are enticing.
Entertainment
When it comes to entertainment and sporting events near Bel Air, Nashville, TN, there's never a dull moment. Nashville, fondly referred to as "Music City," pulses with a vibrant rhythm that permeates through its many venues, theaters, and arenas.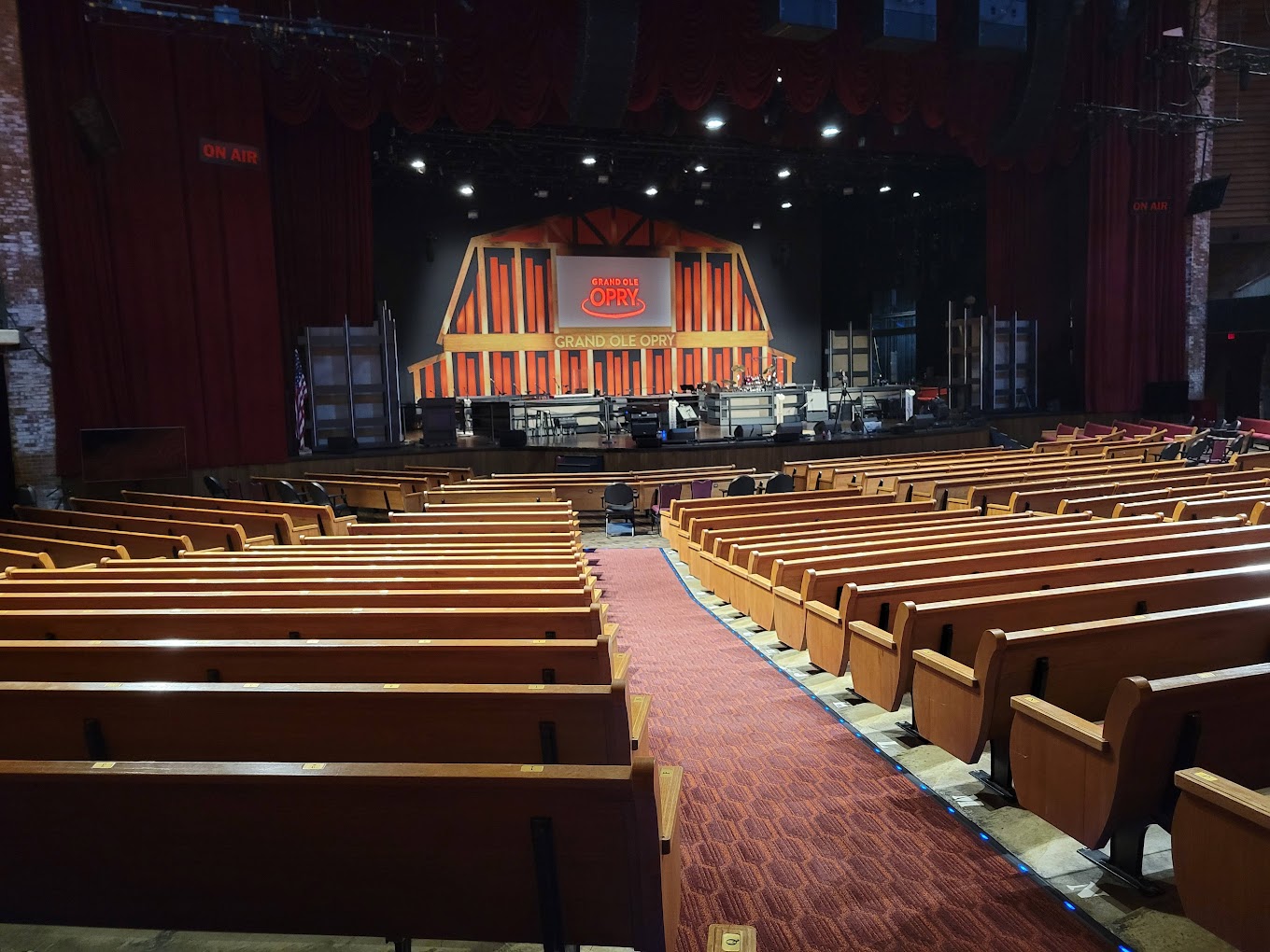 Nashville's deep-seated roots in the music industry are palpable in its myriad of live music venues. Just a short drive from Bel Air, the legendary Grand Ole Opry showcases the biggest names in country music. But it's not just about country. Dive bars, jazz clubs, and indie music spots dot the area, ensuring that every musical taste, from bluegrass to rock, is catered for. Listening to live music in these intimate settings, where one can feel the strum of the guitar and the passion in the singer's voice, is an experience that resonates deeply with both locals and visitors.
Beyond music, the arts scene is equally riveting. There are numerous theaters near Bel Air that stage everything from Broadway-style productions to avant-garde plays. The local talent is astonishing, and a night out at one of these theaters is bound to be both entertaining and thought-provoking.
On the sporting front, the proximity to downtown Nashville ensures that residents of Bel Air are never too far from the adrenaline-pumping action. Whether it's cheering for the Tennessee Titans at Nissan Stadium or enjoying a nail-biting hockey match as the Nashville Predators take to the ice, there's always a game to watch. For those who lean towards more leisurely sports, golf tournaments at some of Nashville's pristine courses provide a relaxed yet thrilling spectacle.
And let's not forget the festivals! The area around Bel Air frequently plays host to various cultural and music festivals. These events, often featuring a mix of local and international talent, bring together diverse crowds in a celebration of art, music, and community spirit.
In essence, the entertainment and sporting offerings near Bel Air are a testament to Nashville's vibrant spirit. Whether you're a sports enthusiast, a theater lover, or someone who simply enjoys good music, the area promises a plethora of experiences that captivate and enthrall.
Health and Wellness
When discussing the health and wellness scene near Bel Air, Nashville, TN, it's apparent that residents have a wealth of options at their fingertips to maintain a vibrant and healthy lifestyle. The ethos of the community strongly aligns with the broader trend of prioritizing one's well-being, both mentally and physically.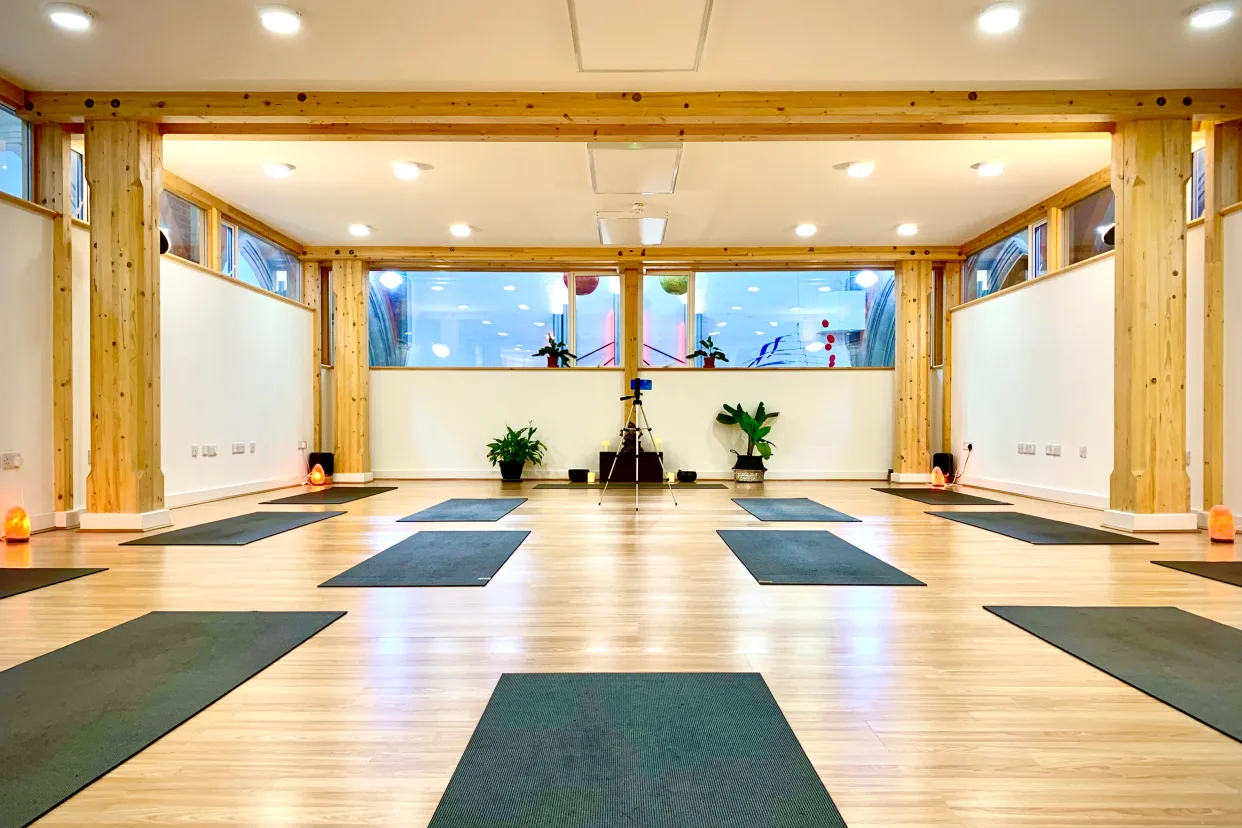 One of the first things you might notice is the plethora of yoga studios and fitness centers that dot the vicinity. From hot yoga sessions that help detoxify the body and mind to pilates classes that focus on core strength and flexibility, there's something to cater to every fitness preference. Each studio possesses its unique ambiance, allowing patrons to find a space that resonates most with their personal wellness journey.
For those who find their zen outdoors, the parks and green spaces around Bel Air are a true boon. These expanses of green are not only perfect for morning jogs or evening walks but also offer dedicated spaces for tai chi, meditation, and other holistic exercises. The fresh air, chirping of birds, and the gentle rustle of leaves all contribute to a therapeutic environment where one can disconnect from the hustle and reconnect with oneself.
Beyond physical fitness, the holistic approach to wellness is evident in the multitude of spas and wellness centers around Bel Air. These sanctuaries of relaxation offer a range of services from deep tissue massages to aromatherapy sessions, all designed to rejuvenate the body and calm the mind. It's no surprise that many residents often weave in a monthly or even weekly spa day into their routines.
Nutrition, a cornerstone of health and wellness, is also well catered to. A number of health food stores, organic markets, and juice bars are strategically located near Bel Air. These establishments emphasize sourcing local and organic produce, ensuring that residents have easy access to nutritious and wholesome foods. Plus, with the rise of plant-based and specialty diets, many of these outlets also offer a diverse range of products that cater to various dietary needs.
In essence, the vicinity of Bel Air, Nashville, TN, offers a holistic health and wellness environment. With a balance of physical activities, relaxation hubs, and nutritious dining options, residents can effortlessly weave a tapestry of well-being into their daily lives.
Outdoor Lifestyle
The area surrounding Bel Air, Nashville, TN, truly celebrates the great outdoors, offering residents a chance to engage with nature in myriad ways. Nestled amidst the scenic backdrop of Tennessee, this region beautifully encapsulates the charm of the southern landscape.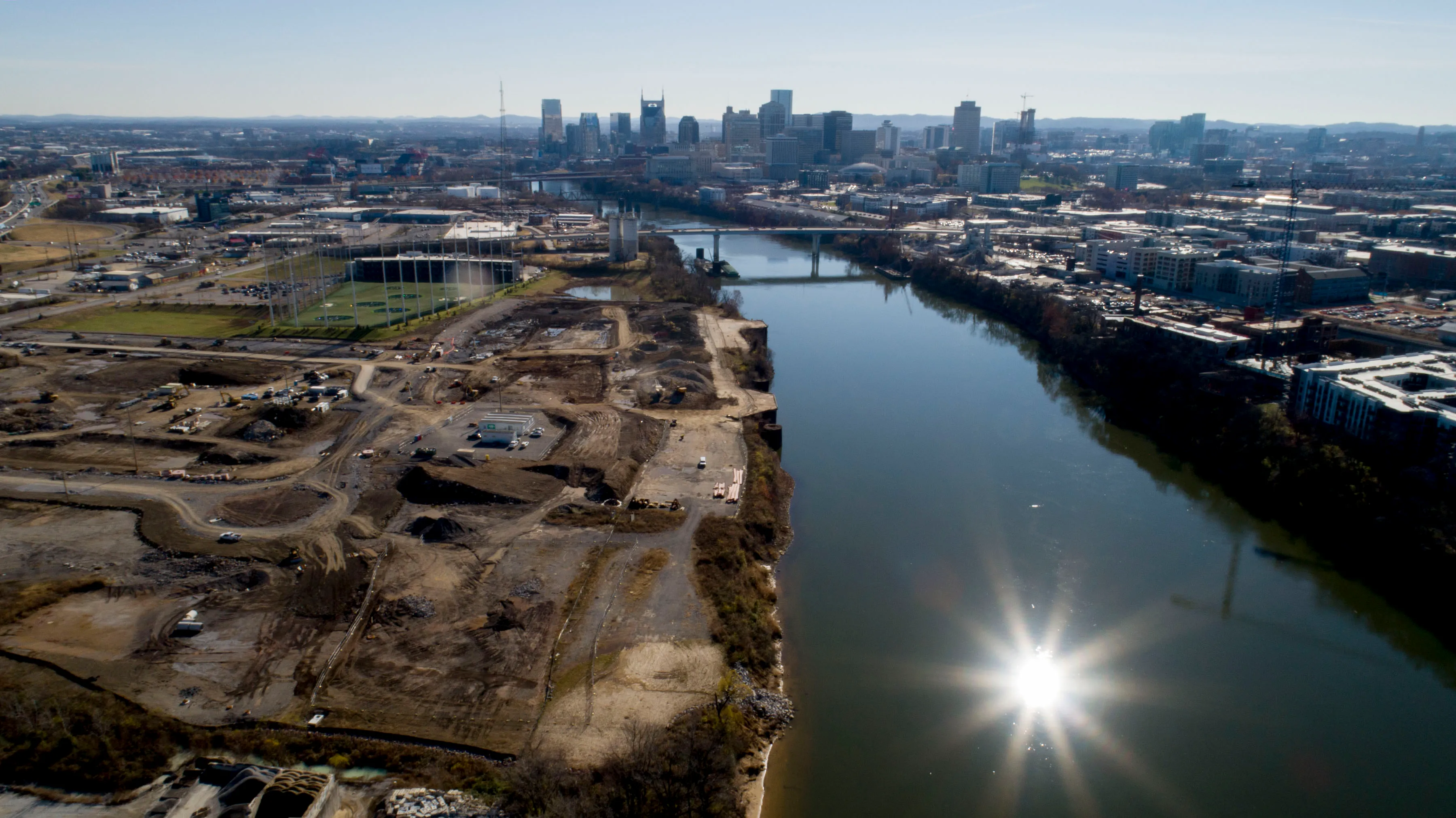 One of the delightful things about living near Bel Air is the proximity to several lush parks. These green havens serve as the perfect locales for a variety of activities, from leisurely picnics to more rigorous hiking. Early mornings often see residents jogging along tree-lined paths, while weekends might find families enjoying impromptu soccer games or flying kites. The harmonious blend of manicured gardens and wilder, untouched areas in these parks offers something for everyone, whether you're looking for structured activities or simply wish to bask in nature's beauty.
Beyond the parks, there are several nature trails and hiking spots. These trails, winding their way through dense forests and alongside bubbling streams, appeal to both novice hikers and seasoned trekkers. For many, there's no better way to start a weekend than with a hike, the crisp morning air acting as a rejuvenating balm for city-weary souls. Birdwatchers and wildlife enthusiasts also find these trails particularly enticing, as they often lead to spots where one can observe local fauna in its natural habitat.
The Cumberland River, meandering close to Bel Air, offers another dimension to the outdoor experience. Its serene waters beckon kayakers and canoeists, providing an avenue for water-based recreation. On calmer days, the river reflects the azure sky and surrounding greenery, creating picture-perfect moments that many locals cherish. Those who prefer to remain on land can find solace in the numerous riverside benches or partake in fishing, another popular pastime.
Additionally, community gardens and local nature clubs foster a sense of camaraderie among the residents of Bel Air and nearby neighborhoods. These initiatives not only promote a love for the environment but also provide platforms for like-minded individuals to bond over shared interests.
In a nutshell, the area around Bel Air is a treasure trove for nature lovers and outdoor enthusiasts. With its myriad of parks, trails, and water bodies, it seamlessly integrates the bustle of city life with the tranquility of the natural world, ensuring that residents can always find a slice of nature to call their own.
Education
Residents of Bel Air, Nashville, TN, have the privilege of accessing an array of both private and public education options that cater to diverse learning needs and preferences. Nashville, often lauded for its cultural richness, also places a strong emphasis on education, and this is evident in the quality of schools in and around the Bel Air area.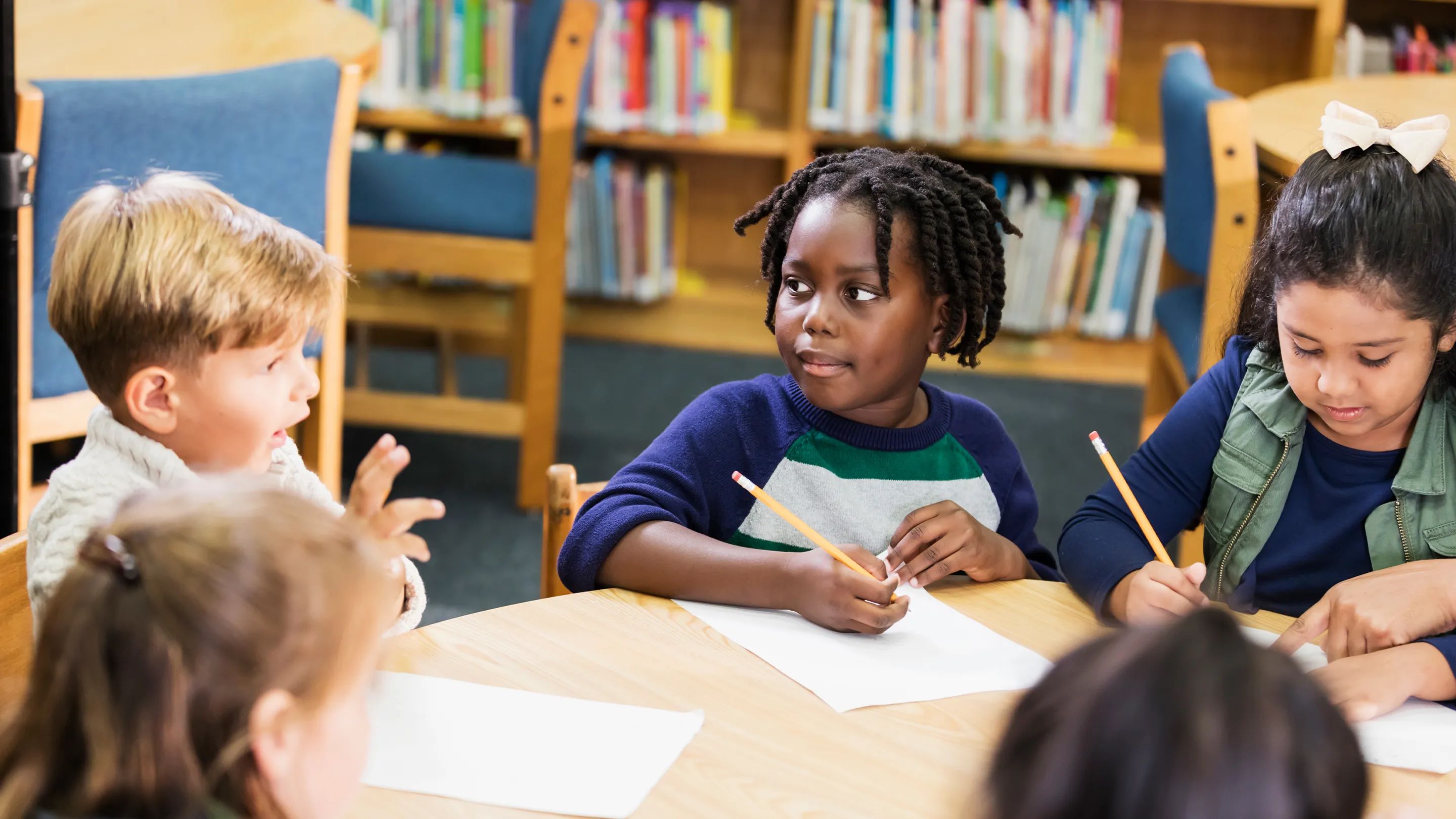 Public schools in the vicinity have consistently garnered commendations for their holistic approach to education. They focus not only on academic rigor but also on character development and extracurricular engagement. Many of these institutions are equipped with state-of-the-art facilities, from science labs to music rooms, ensuring that students have ample resources at their disposal. Additionally, these schools benefit from the support of active parent-teacher associations, ensuring a collaborative approach to student development.
On the private education front, Bel Air's proximity to some of Nashville's most prestigious institutions is a notable advantage. These schools, many of which have histories that span decades, offer tailored educational experiences. Smaller class sizes, specialized programs, and a broader array of extracurricular activities are often hallmarks of these institutions. Additionally, some of these private schools offer international baccalaureate programs or religious-based curricula, catering to families looking for specific educational philosophies.
Beyond the traditional academic framework, Bel Air is also in close proximity to several specialty schools. These cater to students with particular interests, such as the arts, sciences, or vocational training. For families with children who have unique learning needs, there are institutions that offer specialized support and programs, ensuring that every child, irrespective of their learning style, has an opportunity to thrive.
In essence, the Bel Air area in Nashville is at the nexus of diverse educational opportunities. Whether parents are seeking a traditional public school environment, the tailored approach of private institutions, or the specialized offerings of alternative education models, they're bound to find a suitable fit for their children's growth and development.
Shopping and Retail
When it comes to shopping and retail near Bel Air, Nashville, TN, residents and visitors are treated to a delightful mix of local boutiques, expansive malls, and charming markets. The shopping landscape mirrors Nashville's eclectic nature, with a blend of the traditional Southern charm and modern retail flair.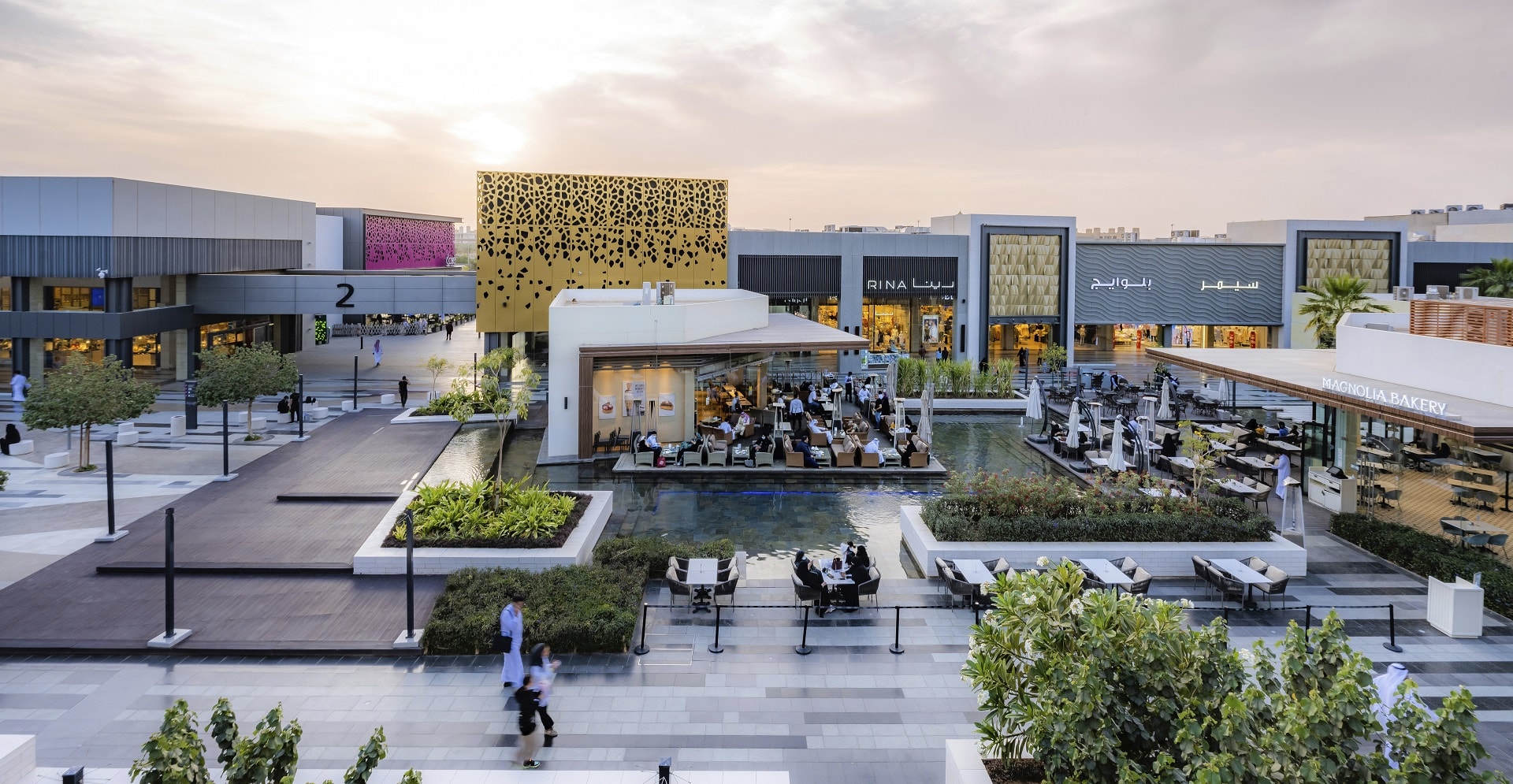 Strolling through some of the local boutiques is akin to embarking on a treasure hunt. These independent stores often showcase an array of handcrafted goods, vintage finds, and unique fashion pieces that are hard to find elsewhere. It's not uncommon for shoppers to strike up conversations with store owners, learning the stories behind the curated items, making the shopping experience even more personal and memorable.
For those who prefer the buzz of a bustling mall, the area surrounding Bel Air doesn't disappoint. Several expansive shopping centers are within a short drive, hosting a plethora of national and international retail chains. These malls not only offer a wide variety of shopping options, from high-end brands to budget-friendly stores, but they also often feature entertainment zones, cinemas, and food courts, making for an all-rounded outing.
Farmers' markets and artisanal fairs, often set up over the weekends, add another layer to the shopping experience. These markets are a testament to Nashville's community spirit, with local farmers, craftsmen, and artists displaying their produce and creations. For many Bel Air residents, these markets are not just shopping destinations but also places to mingle, enjoy live music, and savor delicious local bites.
Additionally, home decor enthusiasts will find several specialty stores sprinkled around Bel Air, offering everything from rustic furniture pieces to contemporary home accessories. Whether you're looking to redecorate your space or simply seeking inspiration, these stores are a hub of creativity.
In a nutshell, the area around Bel Air offers a shopping experience that is as varied as it is vibrant. Whether you're on the hunt for a unique fashion piece, fresh local produce, or just in the mood for some window shopping, the retail landscape here promises a delightful day out.
Business and Economy
Bel Air's proximity to the heart of Nashville, TN, positions it close to a diverse array of businesses and industries that drive the local economy. The dynamic economic landscape reflects the city's growth and adaptability, as well as its deep-rooted traditions.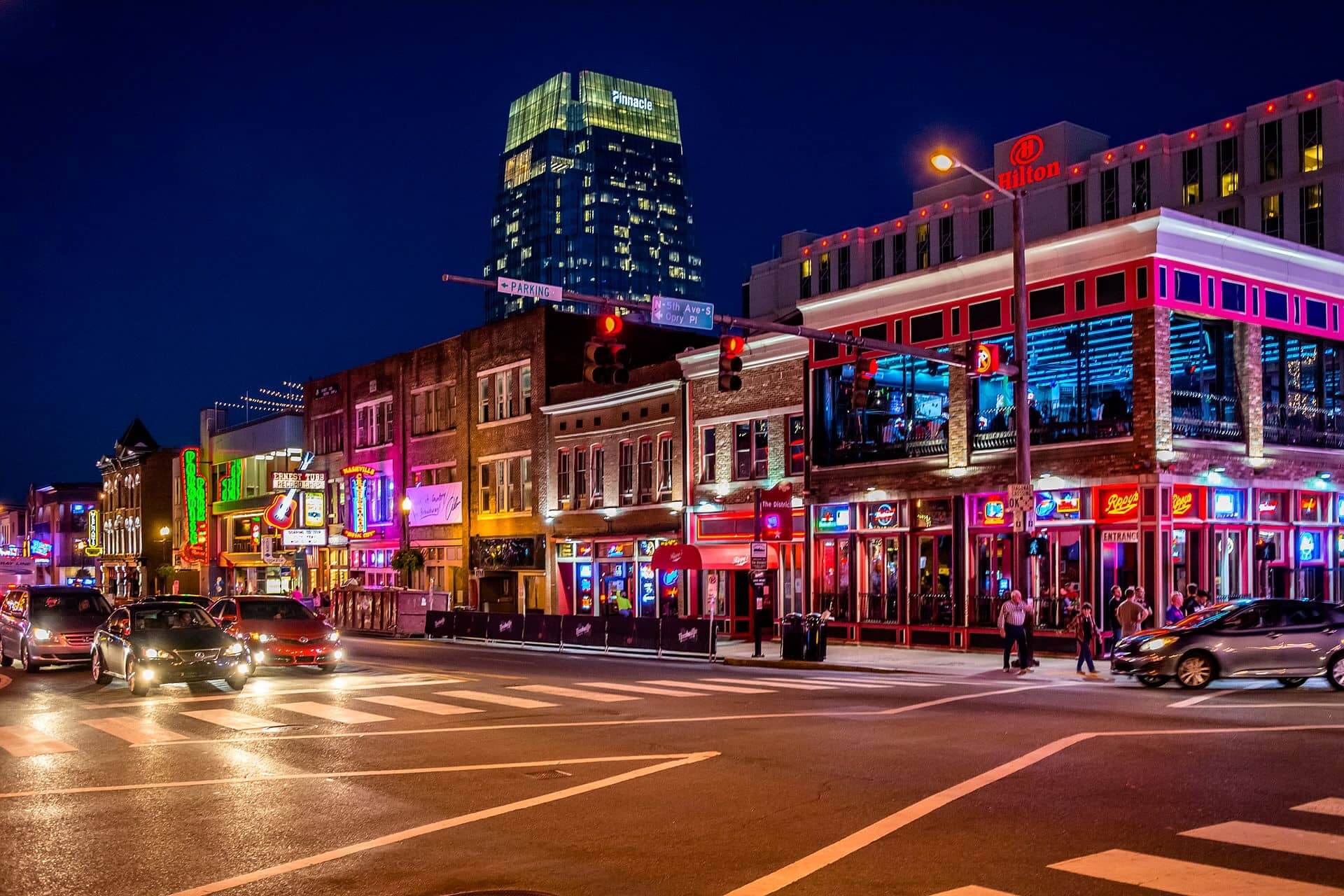 Undoubtedly, the music industry stands out as one of Nashville's most iconic economic drivers. Known as "Music City," Nashville is home to countless recording studios, music labels, and entertainment management companies. The ripple effect of this industry is palpable. From the buzz of live music venues to the numerous businesses that cater to artists, producers, and other professionals, music is an integral part of the city's economic tapestry.
Healthcare is another significant sector contributing to the local economy. Around Bel Air and greater Nashville, several major hospitals, research institutions, and biotech firms have established their presence. These establishments not only provide essential medical services but also drive research, innovation, and employment in the healthcare sector.
Education, too, plays a pivotal role in Nashville's economy. With several universities, colleges, and specialized training institutions in and around the city, there's a continual influx of students and academic professionals. This influx supports a myriad of ancillary businesses, from bookstores to cafes and rental housing.
Tourism and hospitality, given Nashville's rich cultural heritage and vibrant arts scene, are significant contributors to the local economy. The city's many attractions, events, and festivals draw visitors from across the globe. This influx supports hotels, restaurants, tour operators, and other service-based businesses, creating a robust hospitality sector.
Lastly, the tech and startup scene in Nashville has seen a noticeable uptick in recent years. With an increasing number of entrepreneurs calling the city home, there's a budding ecosystem of tech hubs, co-working spaces, and venture capital firms. This growth indicates a shift towards a more diversified economy, with tech playing an increasingly prominent role.
In essence, the area around Bel Air is surrounded by a diverse and thriving set of industries. From the timeless allure of music to the innovations in healthcare and tech, Nashville's economic vitality promises a bright future for its residents and businesses.
Hotels and Lodging
The hospitality scene near Bel Air, Nashville, TN, captures the essence of southern charm combined with modern comforts, offering visitors a wide range of accommodation options to suit various preferences and budgets.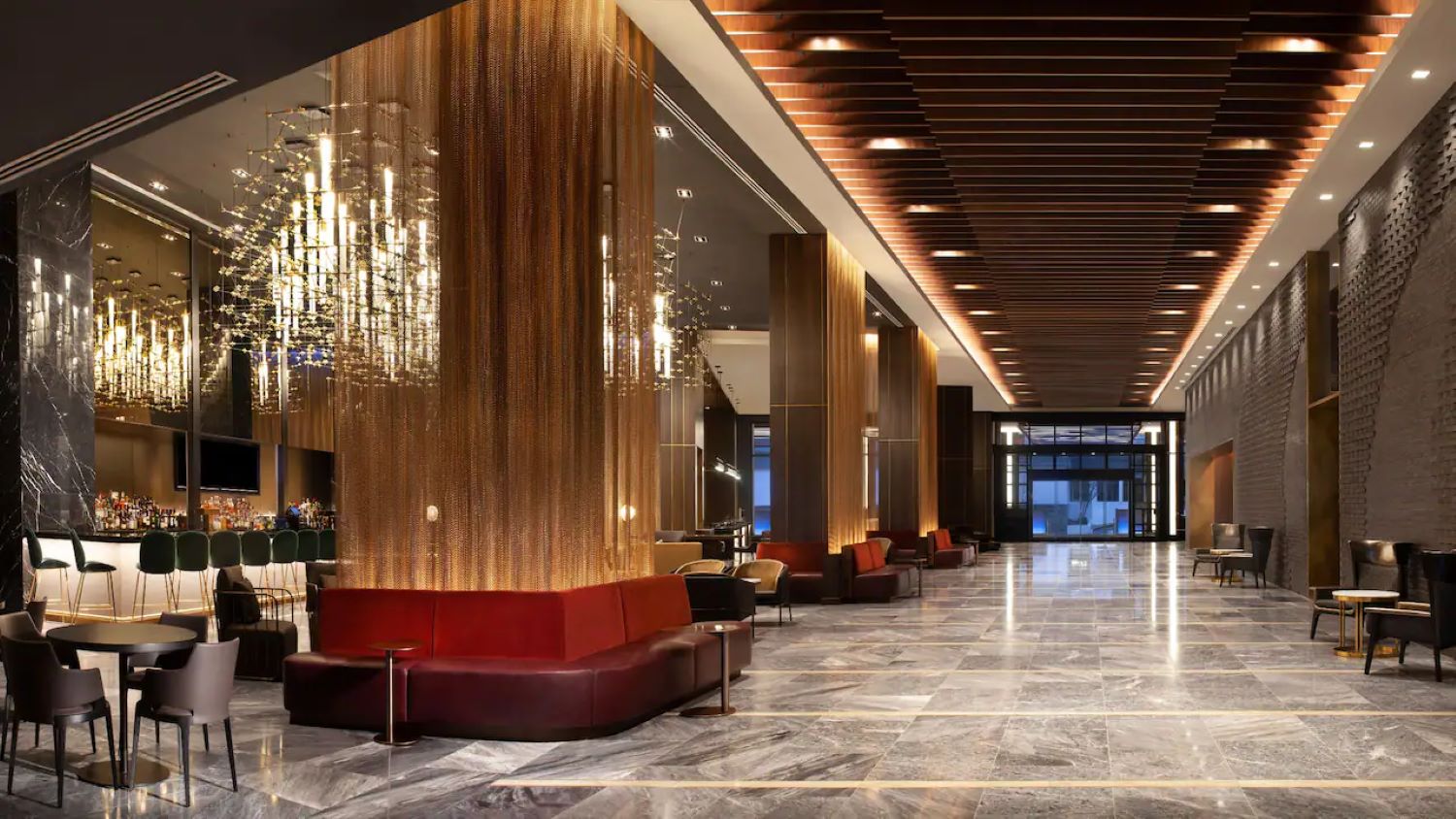 Hotels in and around Bel Air range from luxurious establishments boasting opulent suites and top-notch amenities to more budget-friendly options that still provide a cozy, comfortable stay. Many of these hotels carry the ambiance of Nashville's rich cultural heritage, with lobbies adorned with memorabilia of the city's storied music history, or rooms that offer panoramic views of the city's skyline, a sight particularly breathtaking at sunset.
But for those visitors seeking a more intimate and personal experience, the "bed and breakfast" accommodations are hard to beat. These charming establishments, often housed in historic homes, offer a unique blend of homeliness and luxury. Guests often rave about the delectable homemade breakfasts, which range from classic southern dishes to more contemporary fare. Moreover, the proprietors of these B&Bs often serve as the perfect local guides, sharing stories of the area's history and offering insights on hidden gems to explore.
Additionally, several boutique inns around Bel Air stand out for their distinct character. These spaces often blend the best of both worlds, with the personalized touch of a B&B and the upscale amenities of a hotel. They're particularly popular among travelers looking for a unique lodging experience, be it a room with vintage decor, an on-site bistro serving local delicacies, or a rooftop lounge offering live music.
For longer stays or those who prefer a home-away-from-home vibe, serviced apartments and vacation rentals dot the vicinity. These options often come equipped with full kitchens, living areas, and multiple bedrooms, making them ideal for families or groups of friends.
In a nutshell, the lodging landscape near Bel Air, Nashville, ensures that every traveler finds a place that feels just right. Whether you're in town for a music festival, a business trip, or simply to soak in the vibrant culture of Nashville, there's a cozy corner waiting to welcome you.
Travel and Transportation
Bel Air's location in Nashville, TN, offers the advantage of being relatively close to major transport hubs, ensuring that residents and visitors have easy access to both local and distant destinations.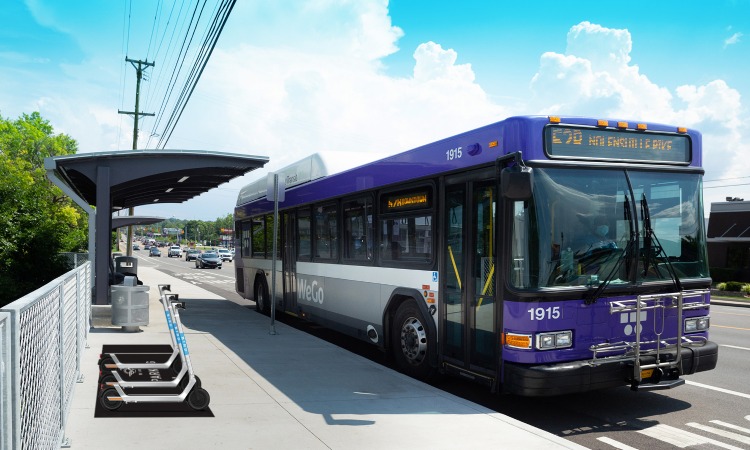 One of the most notable conveniences for anyone in the Bel Air vicinity is its proximity to Nashville International Airport. While exact distances can vary depending on specific locations within Bel Air, the airport is typically only a short drive away. This ease of access is a boon for frequent flyers, business travelers, or even locals planning that much-awaited vacation. The airport itself serves a plethora of domestic and international flights, making it a gateway to countless destinations.
But it's not just about air travel. For daily commutes or exploring the city, public transportation options near Bel Air are quite commendable. The Metropolitan Transit Authority (MTA) offers a network of bus routes that connect various parts of Nashville. Several of these routes run close to or through Bel Air, making it straightforward for residents to reach downtown, educational institutions, shopping districts, or even other suburbs.
In recent years, Nashville has also seen a rise in ride-sharing services. Companies like Uber and Lyft operate extensively in the area, providing another layer of convenience for those who prefer this mode of transport. It's particularly handy for those spontaneous night-outs or when you're running late and need a quick ride.
For those who prefer the charm of trains, the Music City Star commuter rail service, though not directly in Bel Air, is easily accessible. This rail line connects several communities with downtown Nashville, and hopping aboard can be a scenic and relaxed way to commute, especially during peak traffic hours.
In essence, living or visiting Bel Air means you're never too far from where you need to be. Whether you're catching a flight, hopping on a bus to downtown, or just ordering a ride-share for a night out, the transport options ensure you're always on the move with ease.