Bedford Commons II, Nashville, TN Homes for Sale
Bedford Commons II, Nashville, TN Homes for Sale
October 3, 2023
$1,175,000
Med. List Price
Bedford Commons II Homes
Homes in Bedford Commons II, located in the heart of Nashville, TN, embody the perfect blend of traditional Southern charm and modern elegance. These homes boast intricate architectural details, spacious floor plans, and cutting-edge amenities that cater to the tastes of both traditionalists and modernists. The careful craftsmanship is evident in every nook and cranny, from the hardwood floors that echo with stories of the past, to the granite countertops that gleam under the ambient lighting of contemporary fixtures. Expansive windows allow ample natural light, highlighting the attention to detail in every room, while also offering residents serene views of the lush landscapes outside.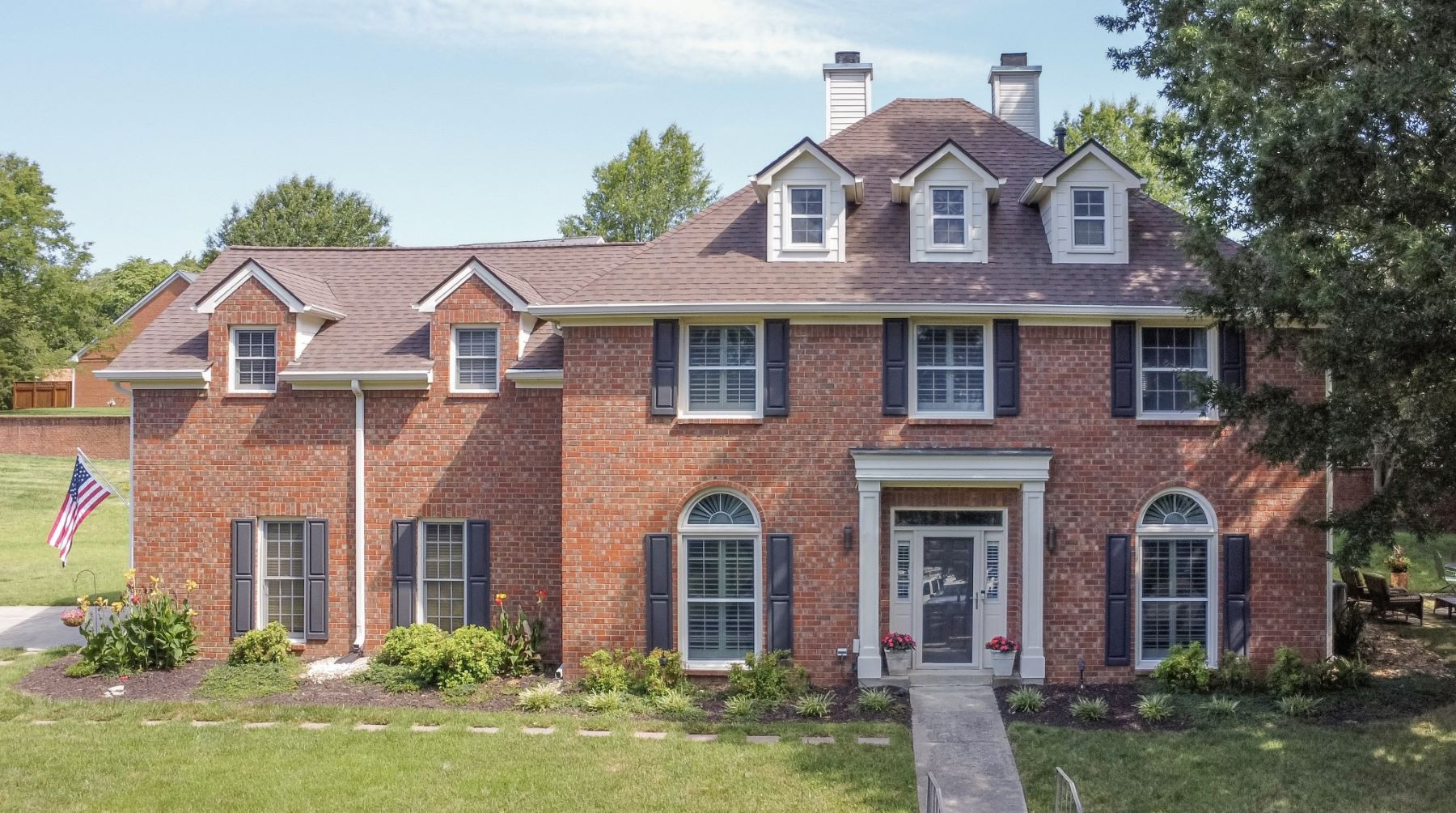 Beyond the immediate confines of their homes, residents of Bedford Commons II find themselves immersed in a vibrant and welcoming community. The neighborhood fosters a deep sense of belonging, with community events and gatherings being a common occurrence. Neighbors know each other by name and it's not uncommon to see families sharing meals, children playing together in the parks, or elders exchanging stories from their porches. The communal spirit is palpable, making newcomers feel at home in no time.
The surrounding community further amplifies the allure of Bedford Commons II. Nashville, known as the "Music City", provides a rich cultural backdrop for the residents. Local cafes often play host to live music sessions, and the scent of authentic Southern cuisine wafts through the streets, inviting one and all to partake in its delights. Moreover, the vicinity is dotted with parks, recreational facilities, and green spaces, providing ample opportunities for outdoor activities and relaxation. Proximity to essential services, such as schools, healthcare facilities, and shopping centers, ensures that residents have everything they need within arm's reach.
Accessibility is another forte of Bedford Commons II. The community's strategic location ensures that residents have quick and easy access to the major highways and public transportation, making daily commutes and weekend getaways a breeze. Plus, with the heart of Nashville being just a short drive away, residents can effortlessly dive into the city's bustling nightlife, its rich history, and its myriad of entertainment options.
In essence, Bedford Commons II offers an unparalleled living experience. Its homes are the epitome of grace and functionality, the community is tight-knit and welcoming, and its location in Nashville ensures a life full of cultural, recreational, and entertainment opportunities.
Similar Communities
In the vicinity of Bedford Commons II, Nashville, TN, there are several neighborhoods that mirror its price point, construction finesse, and lifestyle. One such community is Riverwalk Estates. Much like Bedford Commons II, Riverwalk Estates features homes built with meticulous attention to detail. Classic Southern architecture is fused with modern design elements, creating a harmonious blend that appeals to a diverse audience. The wide tree-lined streets and manicured lawns reflect a pride of ownership and an ethos of community care.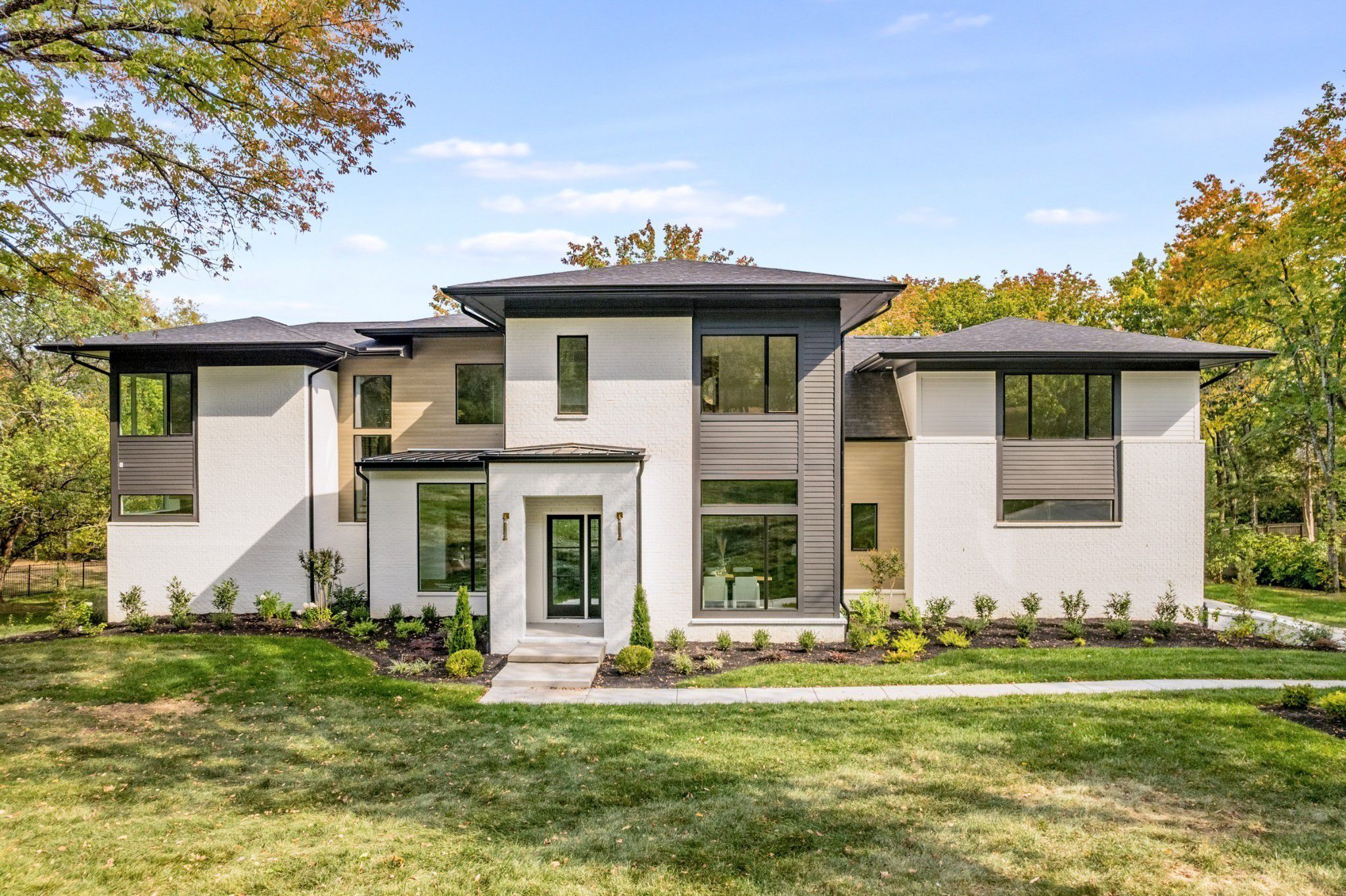 Another noteworthy neighborhood is Belmont Heights. Situated a stone's throw away from Nashville's cultural hubs, Belmont Heights is not just about opulent homes but also offers an enriching lifestyle. The homes here resonate with architectural brilliance similar to those in Bedford Commons II. From spacious interiors to state-of-the-art amenities, every house is a testament to contemporary luxury combined with timeless charm. What makes Belmont Heights stand out, beyond its homes, is its commitment to fostering a community spirit. Frequent neighborhood events, workshops, and festivals ensure that residents form lasting bonds and weave a fabric of camaraderie.
Then there's Green Meadow Lane, a neighborhood that rivals Bedford Commons II in its offering of both luxury and comfort. With homes that feature expansive layouts, high ceilings, and avant-garde fixtures, Green Meadow Lane is a haven for those who appreciate the finer things in life. The neighborhood's green spaces, interspersed with children's play areas and jogging tracks, make it ideal for families and fitness enthusiasts alike. Its proximity to some of Nashville's renowned educational institutions and shopping districts also means that convenience is at the forefront of the Green Meadow Lane living experience.
Close on its heels is Harmony Grove. This neighborhood is a mirror reflection of Bedford Commons II when it comes to its price point and construction quality. Each home in Harmony Grove is crafted with precision and is an emblem of luxury and style. But more than its homes, it's the neighborhood's ethos that makes it truly special. The community thrives on mutual respect, collaboration, and a shared love for the arts. With regular music sessions, art workshops, and book clubs, Harmony Grove is a hub for creatives and intellectuals.
In essence, the neighborhoods surrounding Bedford Commons II, such as Riverwalk Estates, Belmont Heights, Green Meadow Lane, and Harmony Grove, offer a comparable experience in terms of price, construction quality, and lifestyle. Each community, while echoing the ethos of Bedford Commons II, brings its unique flavor, ensuring that residents have a plethora of choices that align with their aspirations and lifestyles.
Food Scene
Nashville, with its rich culinary tapestry, ensures that residents of Bedford Commons II are never far from an unforgettable dining experience. Just around the corner from Bedford Commons II is the famed "Southern Bites," a cozy establishment that offers a delectable array of classic Southern dishes. From the savory fried chicken to the melt-in-your-mouth biscuits, patrons are transported straight to gastronomic heaven. Regulars often rave about their Sunday brunch, where the wafting aroma of fresh waffles paired with the sweet scent of maple syrup fills the room.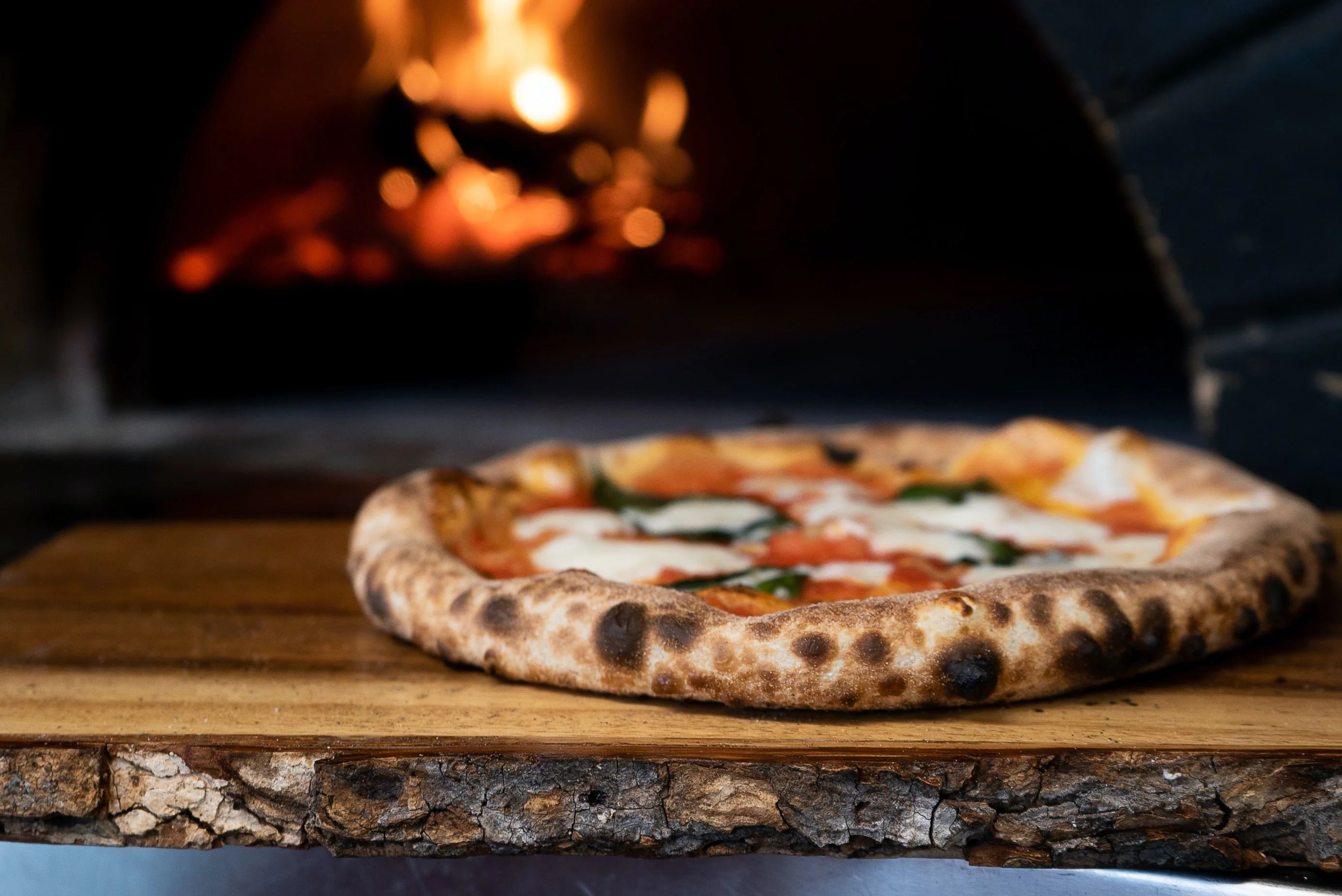 For those in the mood for something a little more exotic, "Taste of Tuscany" is the go-to spot. This Italian gem, located a short drive from Bedford Commons II, is renowned for its authentic pastas and wood-fired pizzas. Their hand-tossed Margherita, adorned with fresh basil and mozzarella, is a crowd favorite. But beyond the food, it's the warm, rustic ambiance and the soft serenades of Italian ballads that make the dining experience truly memorable.
If it's a fusion of flavors you're after, "East Meets West Bistro" has got you covered. Nestled in a quaint alleyway not far from Bedford Commons II, this eatery serves up an inventive menu that brings together the best of Asian and Western cuisines. Their sushi burgers are a testament to their culinary innovation and are a must-try for every food enthusiast. The chic and modern decor, complemented by the friendly staff, ensures that every meal feels like a special occasion.
Of course, no mention of Nashville's dining scene would be complete without a nod to its vibrant café culture. "Bean & Brew," a stone's throw away from Bedford Commons II, is a haven for coffee lovers. From robust espressos to frothy lattes, their coffee game is on point. Paired with their freshly baked pastries and the soothing strains of acoustic guitar in the background, it's the perfect spot for both morning pick-me-ups and lazy afternoon musings.
In all, the area around Bedford Commons II offers a culinary journey like no other, with each restaurant and café providing its unique twist and tale, ensuring that residents and visitors alike are spoilt for choice.
Entertainment
Ah, Nashville! It's not just the "Music City" for namesake. Living near Bedford Commons II places one right in the heartbeat of a city that thrives on entertainment and sports. Just a short distance away is the iconic Ryman Auditorium, often referred to as the "Mother Church of Country Music." Beyond its historical significance, the venue regularly hosts performances from world-renowned artists spanning genres beyond just country. On any given night, you might find yourself tapping your foot to a country ballad, swaying to a soulful blues number, or head-banging to a rock anthem.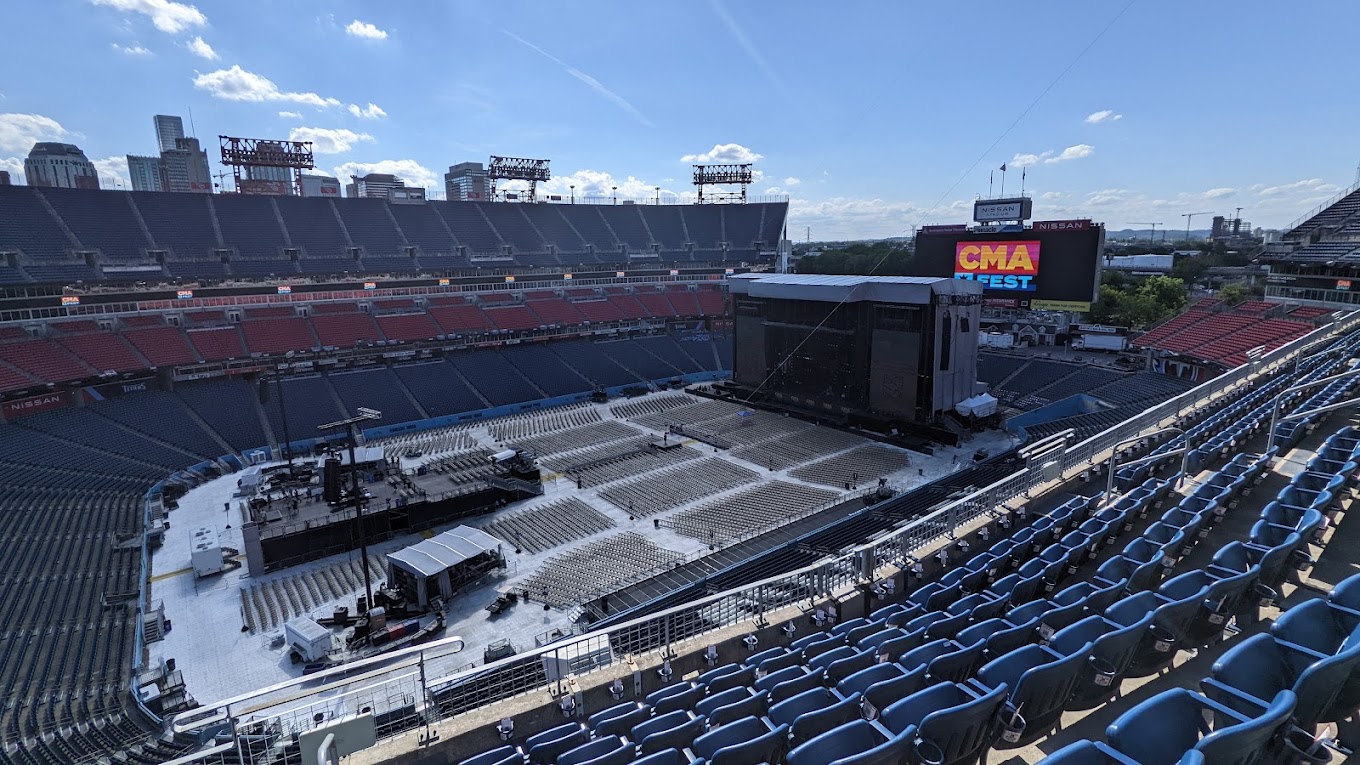 If theater is more your speed, the Nashville Repertory Theatre isn't far from Bedford Commons II. They're known for their eclectic range of productions, from the classics of Shakespeare to contemporary plays that spark profound conversations. It's an intimate setting, allowing for a deep connection between the audience and performers, making each show a memorable experience.
For sports enthusiasts, the excitement never truly ends. Bridgestone Arena, which is easily accessible from Bedford Commons II, is the home of the NHL's Nashville Predators. The roar of the crowd, the thrill of the game, and the community spirit on game nights is infectious. Even if you're not a die-hard hockey fan, attending a game here is an experience, with the crowd's energy being truly electrifying.
Then there's the Nissan Stadium, just across the Cumberland River. Football fans gather here in droves to cheer on the Tennessee Titans. Tailgate parties, passionate fans, and thrilling games make the NFL season a time of festivity. The stadium also doubles up as a concert venue, bringing in big names from the music industry for larger-than-life performances.
Whether it's the arts, music, or sports, the vicinity of Bedford Commons II to Nashville's entertainment and sporting hubs ensures residents are always just a hop, skip, and jump away from the next big event or a casual night of fun.
Health and Wellness
For those who prioritize health and wellness, the proximity of Bedford Commons II to some of Nashville's prime wellness facilities and green spaces is a real boon. One doesn't need to venture far to find a myriad of options that align perfectly with a balanced lifestyle.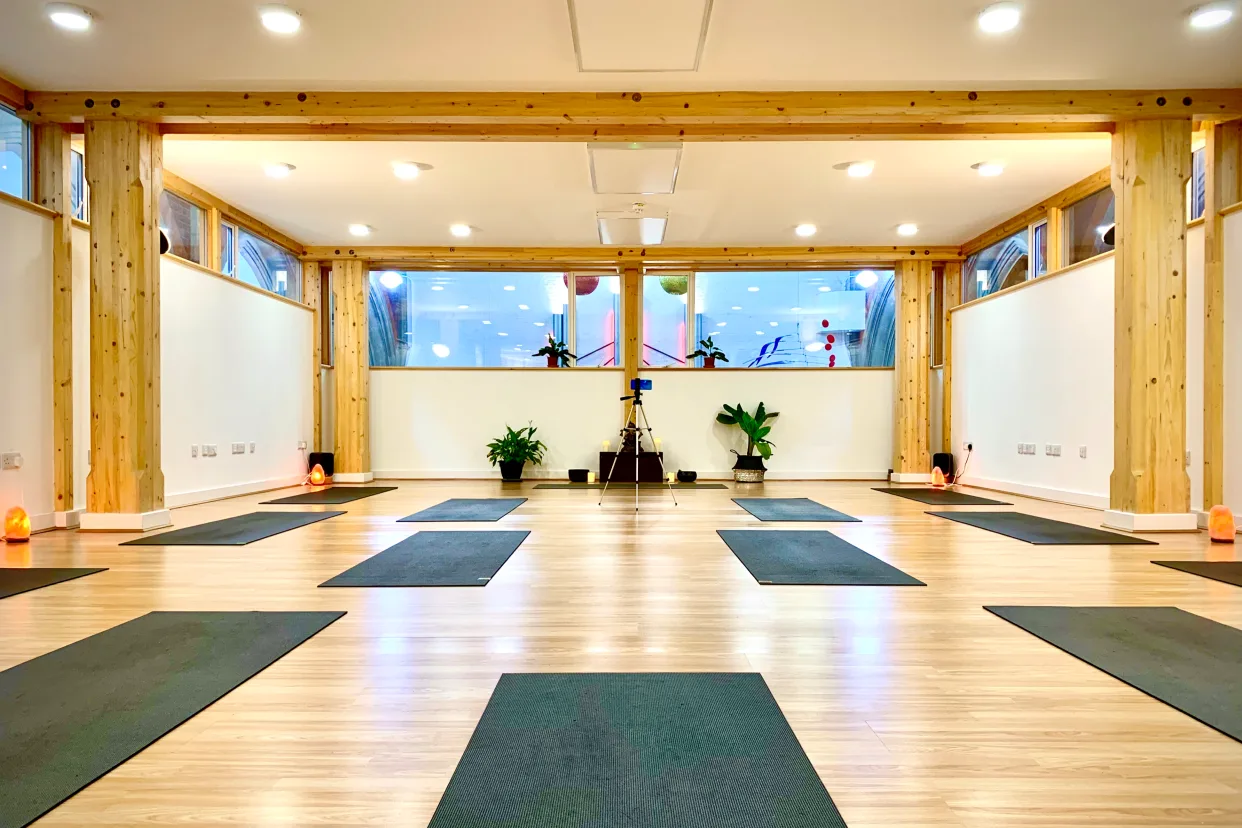 Let's start with the myriad of yoga studios sprinkled around the area. "Soulful Stretch," just a short drive from Bedford Commons II, is a haven for both beginners and seasoned practitioners. They offer a variety of classes, from calming Yin sessions to more energetic Vinyasa flows. The instructors are known for their passion and individualized attention, ensuring that every participant feels both challenged and nurtured.
For those who prefer a more intense workout, "NashFit Bootcamp" has been gaining popularity among the locals. Situated conveniently close to Bedford Commons II, the bootcamp sessions combine strength training, cardio, and functional movements for a full-body workout. The sense of community within the classes makes sweating out not just beneficial for the body but also the soul.
Green spaces are aplenty for outdoor enthusiasts. Centennial Park, with its expansive lawns and serene lake, offers a great setting for morning jogs, evening strolls, or even meditative moments by the water. The fresh air, coupled with the backdrop of the iconic Parthenon replica, creates a refreshing environment for both physical and mental rejuvenation.
For those seeking holistic therapies, "Nashville Holistic Center" is worth a mention. Located conveniently for Bedford Commons II residents, the center offers a range of services from acupuncture and reflexology to nutritional counseling. They adopt a holistic approach, treating not just the symptoms but addressing the root causes, ensuring a comprehensive path to wellness.
And let's not forget the wealth of fresh, organic produce available. The "Farmers' Market on Elm Street" is a weekly affair where residents can pick up locally sourced fruits, vegetables, and artisanal health products. It's not just about the food; the market creates a sense of community, with residents bonding over recipe exchanges and wellness tips.
All in all, the area around Bedford Commons II is a testament to Nashville's commitment to fostering a health-conscious community. With an array of fitness facilities, holistic centers, and natural spaces, residents are well-equipped to lead a balanced and fulfilling lifestyle.
Outdoor Lifestyle
The areas surrounding Bedford Commons II in Nashville are a veritable playground for those who adore the great outdoors. A mosaic of green spaces, trails, and waterways ensures that residents are never too far from a natural retreat.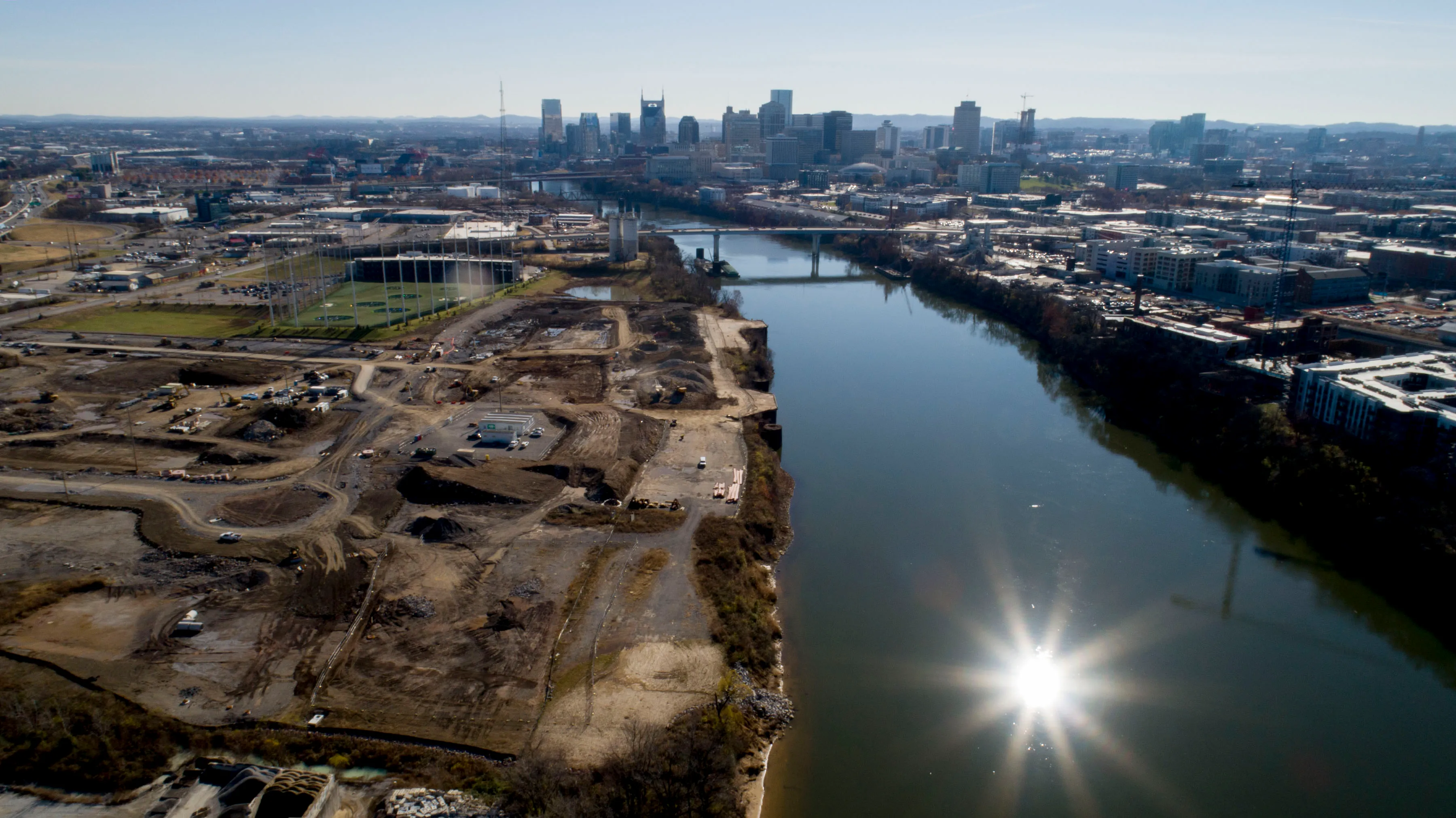 A standout in the vicinity is the much-loved Centennial Park. It's more than just your regular city park – it's an oasis. Beyond its expansive green lawns perfect for picnics and frisbee sessions, the park features the mesmerizing Lake Watauga. The lake's gentle waters reflect the sky, creating a serene backdrop for joggers, walkers, or those simply wanting a quiet moment with nature. Of course, the park's rendition of the Parthenon stands as a testament to Nashville's artistic side, juxtaposing nature with culture in the most beautiful way.
Not too far from Bedford Commons II, one can find the Shelby Bottoms Greenway and Nature Park. This urban green space stretches along the Cumberland River, offering a mix of dense woodlands, open fields, and wetlands. It's a favorite among birdwatchers, as the park is home to a variety of native bird species. With well-maintained trails meandering through the park, it's also a haven for cyclists and hikers. The educational center, often hosting workshops and nature talks, ensures that visitors can deepen their understanding of the local ecosystem.
If water activities beckon, the Cumberland River's proximity is a bonus. Kayaking and canoeing are popular weekend activities, allowing residents to take in the city's skyline from a fresh perspective. The gentle currents make it suitable even for beginners, turning it into a family-favorite destination.
Then there's the Warner Parks, a short drive from Bedford Commons II. Comprising Edwin and Percy Warner Parks, this expansive natural space is a true testament to Nashville's commitment to preserving its green lungs. It's not uncommon to find horseback riders gracefully treading along designated trails, while others might be engrossed in a game of golf or simply exploring the hidden pockets of these parks.
Living near Bedford Commons II, it becomes evident that Nashville isn't just about music and culture. The city offers a profound connection to nature, allowing residents to switch effortlessly between urban hustle and tranquil green sanctuaries. With so many options around, embracing the outdoors becomes not just an activity, but a way of life.
Education
For families residing in Bedford Commons II, education is certainly one of Nashville's strong suits, offering a blend of both commendable public and private institutions that cater to diverse learning needs and philosophies.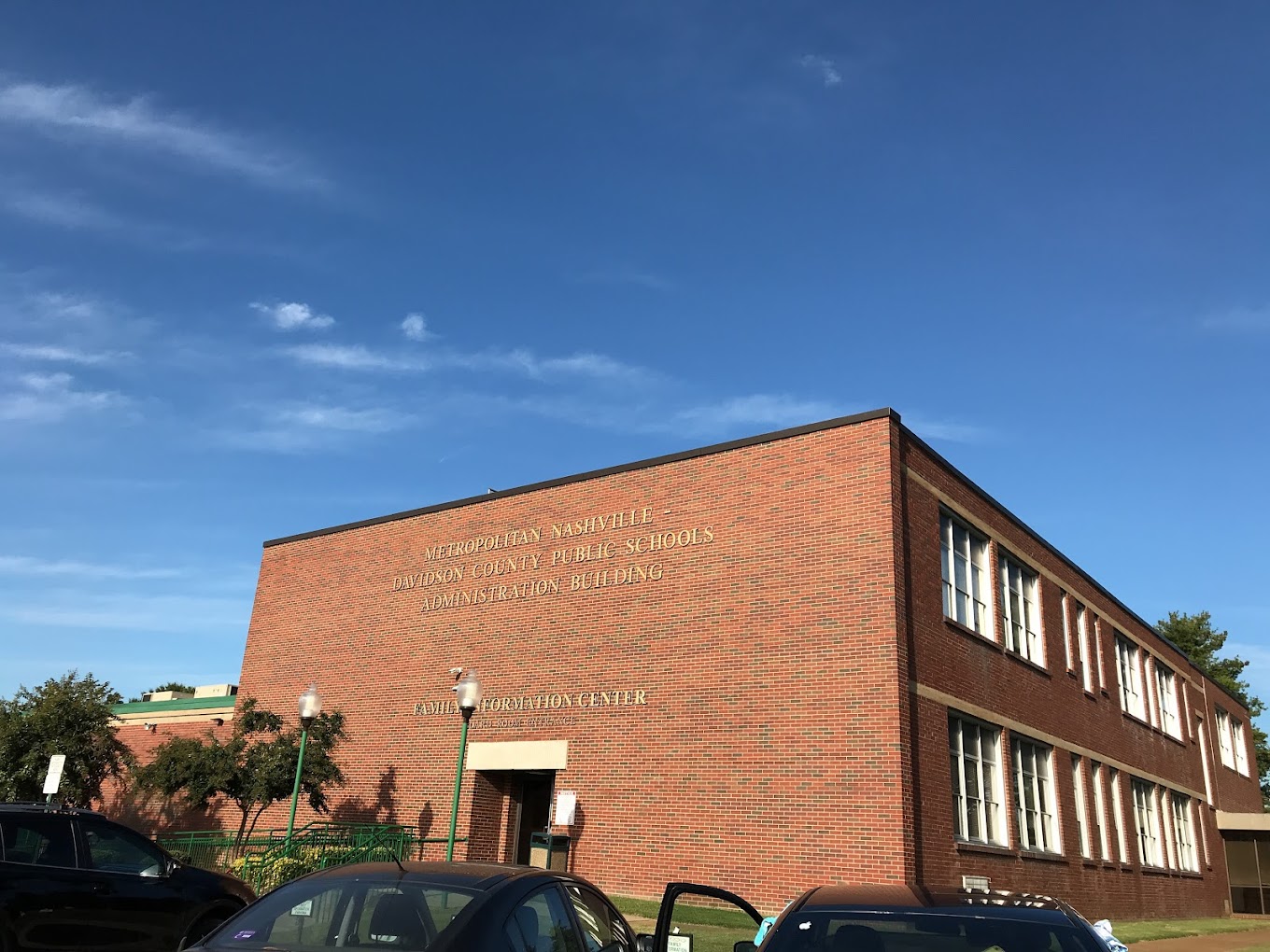 On the public front, Metro Nashville Public Schools (MNPS) serves the community, ensuring that students have access to comprehensive and diverse educational experiences. One of the standout schools in the district is Hume-Fogg Academic Magnet High School, known for its rigorous curriculum and emphasis on academic excellence. They have an impressive track record of student achievements, making it a sought-after institution for many families in the vicinity of Bedford Commons II. There's also the Eakin Elementary School, which is well-regarded for its vibrant community involvement and a rich tapestry of extracurricular activities, ensuring holistic development for its young learners.
On the other hand, if one's leaning more towards private education, Nashville doesn't disappoint. The Harding Academy stands as a beacon of private educational excellence. With its small class sizes and individualized instruction, students are assured of a nurturing and focused learning environment. The school's dedication to fostering critical thinking and promoting a love for lifelong learning makes it a prime choice for many families in the area. Another noteworthy institution is the University School of Nashville, which emphasizes experiential learning. Their campus is frequently buzzing with workshops, art projects, and science experiments, ensuring that students don't just learn but also internalize and apply their knowledge.
For those seeking faith-based instruction, the Christ the King School offers a blend of rigorous academics within a spiritual framework. Their approach emphasizes values, character building, and community service, creating well-rounded individuals who are not just academically proficient but also socially responsible.
In essence, residents of Bedford Commons II are truly spoiled for choice when it comes to education. Whether they prioritize public schooling, private instruction, or a faith-based education, Nashville ensures every child's learning journey is as enriching as it is enlightening.
Shopping and Retail
For the shopping aficionados residing at Bedford Commons II, Nashville presents a delightful blend of retail experiences that cater to both the traditional shopper and the eclectic collector. The city's diverse shopping landscape means there's something for everyone, whether you're on the hunt for high-end brands, vintage finds, or local artisanal crafts.
A quick hop from Bedford Commons II brings you to The Mall at Green Hills. This upscale shopping center is where high-end meets convenience. Fancy a bit of Gucci or Louis Vuitton? This is your spot. It's not just about international brands, though; you'll also find popular national retailers and a delightful array of eateries when you need that mid-shopping spree refuel.
If boutique shopping is more your pace, then the 12 South district won't disappoint. Lined with unique boutiques and quirky stores, it's a paradise for those looking to find one-of-a-kind pieces, be it fashion, home decor, or handmade crafts. Draper James, founded by Reese Witherspoon, has become somewhat of a landmark in the area, offering Southern-inspired fashion and decor. Meanwhile, establishments like White's Mercantile offer a curated selection of goods that scream Nashville charm.
For those who love the thrill of thrifting, East Nashville is a treasure trove. Shops like The Hip Zipper and Fanny's House of Music not only offer vintage clothing and accessories but also exude an old-world charm that transports you back in time. It's not just about the finds; it's about the stories they tell.
And let's not forget the Nashville Farmers' Market, which, beyond fresh produce, offers an array of local crafts, artisanal foods, and handmade jewelry. It's a delightful place to spend a Saturday morning, browsing stalls, sampling local delicacies, and maybe picking up a trinket or two.
In essence, the vicinity around Bedford Commons II offers a shopping journey that's as diverse as it is rewarding. Whether you're in the mood for luxury, looking for a unique gift, or simply window shopping, Nashville's retail landscape ensures a fulfilling outing.
Business and Economy
When discussing the economic landscape surrounding Bedford Commons II in Nashville, it's hard not to start with the most prominent industry that has given the city its well-earned moniker, "Music City." Nashville is, without doubt, the epicenter of the country music industry, housing major record labels, recording studios, and talent agencies that represent some of the biggest names in music. The influence of the music industry reverberates throughout the city, with businesses from cafes to boutiques often tying their identities to the city's rich musical heritage.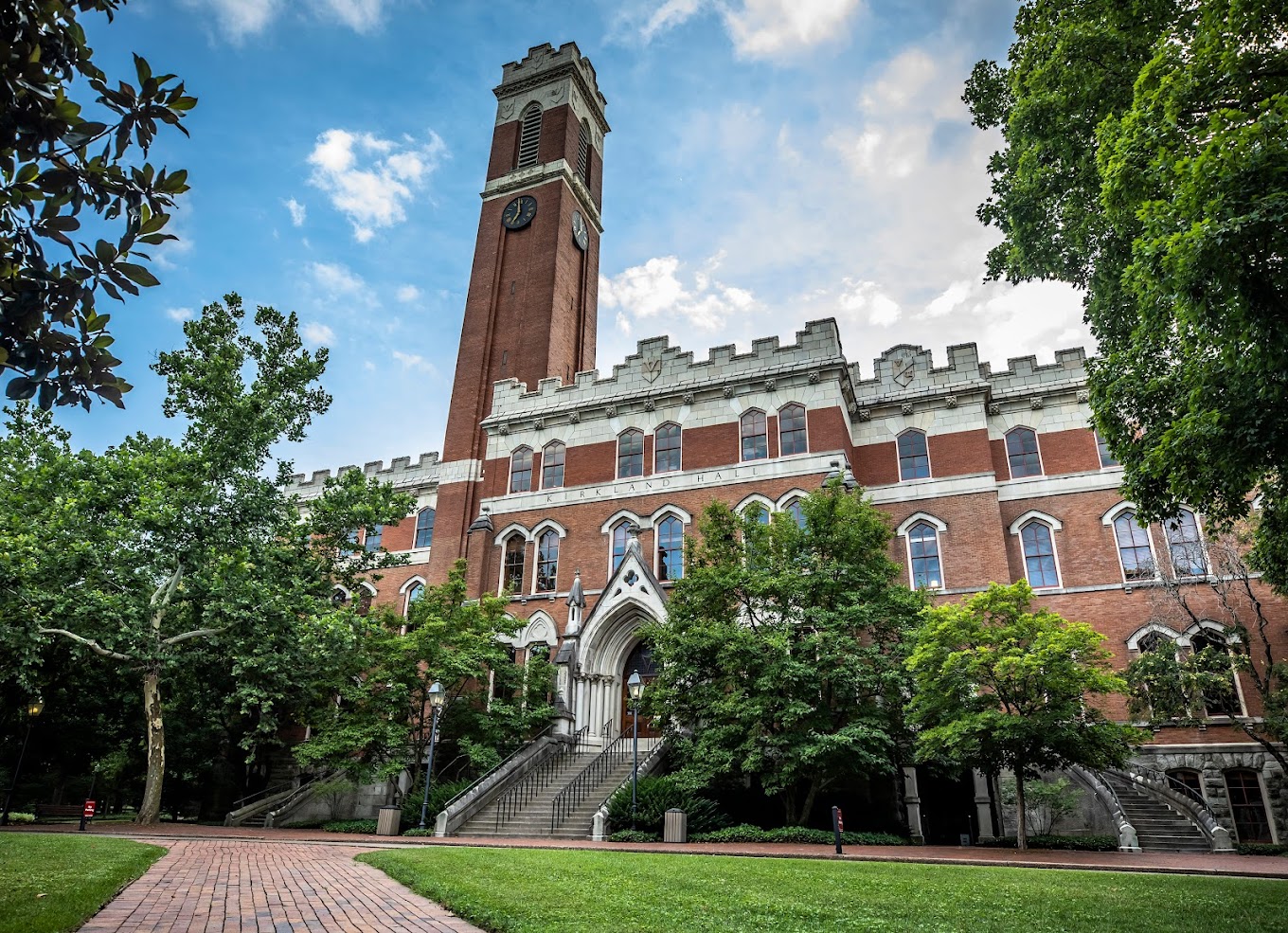 However, while tunes and melodies might be the city's most famous export, Nashville's economic backbone is supported by several other robust industries. Healthcare stands out as a particularly dominant sector. Renowned institutions like the Vanderbilt University Medical Center not only provide top-notch medical services but also contribute significantly to the city's employment and research capabilities. Many healthcare providers, insurers, and medical tech companies have offices and headquarters in the area, making it a hub for medical innovation.
Higher education is another cornerstone of Nashville's economy. Institutions such as Vanderbilt University, Belmont University, and Tennessee State University not only provide educational services but also contribute to research, community programs, and employment opportunities for locals. The presence of these institutions has, in turn, sparked a thriving ecosystem of startups and tech companies, drawn to the area for its talent pool and innovative spirit.
Tourism, driven by Nashville's musical legacy, historical landmarks, and vibrant cultural scene, also pumps significant revenue into the local economy. Hotels, restaurants, tour services, and retail establishments all thrive thanks to the steady stream of visitors eager to experience the city's unique blend of history and modernity.
And let's not overlook the city's emerging status as a hub for finance and banking. As Nashville continues to grow and evolve, many businesses find its central location, coupled with a business-friendly environment, an ideal setting for their operations.
In essence, while the melodious strum of a guitar might be the first thing that comes to mind when one thinks of Nashville, the area around Bedford Commons II is supported by a multifaceted economy. It's this rich tapestry of industries, from music to medicine, that ensures the city's vibrancy and resilience.
Hotels and Lodging
Nashville's allure, with its rich cultural tapestry and musical heartbeat, naturally extends to a diverse array of accommodations, ensuring that every traveler, be it a lone adventurer or a family on holiday, finds a place that feels like home. The vicinity around Bedford Commons II is no exception and serves as a perfect microcosm of the city's broader hospitality scene.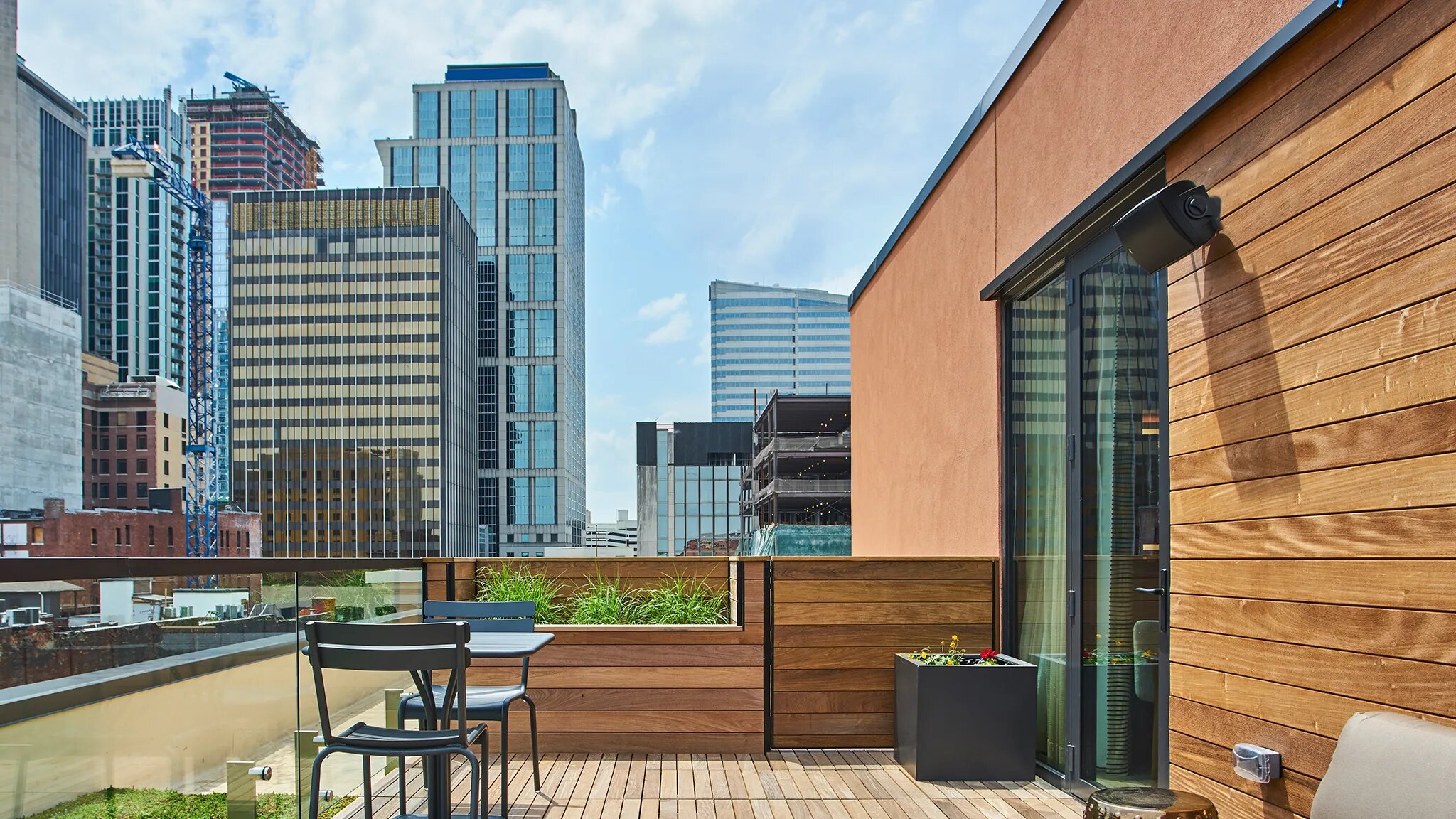 Firstly, for those seeking luxury, the iconic Hermitage Hotel stands as a testament to Nashville's grandeur. With its opulent interiors, fine dining, and impeccable service, it's a haven for those looking for a lavish stay. The storied hallways of this hotel have seen their fair share of celebrities, and it's easy to see why. Every detail, from the intricate ceiling designs to the plush bedding, exudes elegance.
Yet, for travelers who prefer a more intimate experience, the numerous bed and breakfasts in the area offer charm in spades. Take the "Music City Loft," for example. Tucked away in a historic building, each room pays homage to a musical legend. With its hardwood floors, exposed brick walls, and eclectic decor, it offers a cozy retreat with a touch of Nashville flair. Another beloved spot is the "Daisy Hill Bed & Breakfast." Housed in a Tudor Revival style home, it brings together old-world charm with modern amenities. The hosts, with their warm hospitality and insider tips on exploring the city, make the stay even more memorable.
For the contemporary traveler, boutique hotels like the 21c Museum Hotel blend accommodation with art. As the name suggests, it's part hotel, part museum. The ever-rotating installations mean guests can enjoy an art tour without even stepping out of their lodgings. It's an experience that's as enriching as it is comfortable.
And of course, for those on a budget or simply seeking no-frills, efficient accommodation, there are several chain hotels and motels in the vicinity. Places like the "Hampton Inn & Suites" offer reliable service, clean rooms, and a decent breakfast to kickstart your Nashville adventures.
Ultimately, the area around Bedford Commons II provides a window into Nashville's hospitality spirit. From luxurious to quaint, contemporary to historic, there's an abode waiting to welcome every traveler, making their Music City journey truly special.
Travel and Transportation
Navigating around Nashville and connecting with the wider world is made convenient for residents of Bedford Commons II, thanks to the area's proximity to major transportation hubs and options.

One of the most significant advantages for frequent flyers is the closeness to Nashville International Airport (BNA). Just a short drive away, this airport serves as a primary gateway not only to other parts of the United States but also to numerous international destinations. Its myriad of carriers ensures that residents have a variety of options when planning their travels, be it for business or leisure. The airport itself is a reflection of the city's vibe, often with live music performances, showcasing Nashville's rich musical legacy to both arriving and departing passengers.
When it comes to getting around the city, public transportation does come to the rescue. The Metropolitan Transit Authority (MTA) operates a fleet of buses that ply through various routes in the city. For residents of Bedford Commons II, catching a bus is pretty straightforward with several stops conveniently located nearby. These buses connect the community with downtown Nashville and other key locations, making daily commutes or leisurely city explorations quite hassle-free.
Then there's the Music City Star, Nashville's commuter rail service. Though its routes are more limited compared to the bus system, it's a boon for those looking to travel between the city's eastern suburbs and downtown, especially during peak hours. The train carriages are comfortable, and the views along the route add a touch of scenic beauty to daily commutes.
Of course, for those who prefer ridesharing, services like Uber and Lyft are readily available in the area. Whether it's a quick trip to a nearby restaurant or a ride to a concert downtown, a driver is typically just a few minutes away, making it a convenient option for many residents.
All in all, the areas around Bedford Commons II are well-served by a mix of transportation options. Whether you're jetting off on an international trip or simply heading downtown for a day of exploration, getting from point A to B is streamlined and efficient.