Bayview Estates, Nashville, TN Homes for Sale
Bayview Estates, Nashville, TN Homes for Sale
December 5, 2023
Bayview Estates Homes
Nestled within the heart of Tennessee, Bayview Estates in Nashville stands as a testament to Southern charm and modern comfort. The homes in this community exhibit a harmonious blend of traditional architecture with contemporary finishes. From the grand facades and well-manicured lawns to the interior spaces defined by high ceilings, spacious rooms, and state-of-the-art amenities, these homes are designed to offer residents a luxurious living experience. A notable feature of many homes in Bayview Estates is the inclusion of expansive outdoor spaces. Whether it's a sweeping veranda, a sunlit patio, or a lush backyard garden, these spaces become a sanctuary for homeowners to connect with nature, entertain guests, or simply enjoy a quiet evening.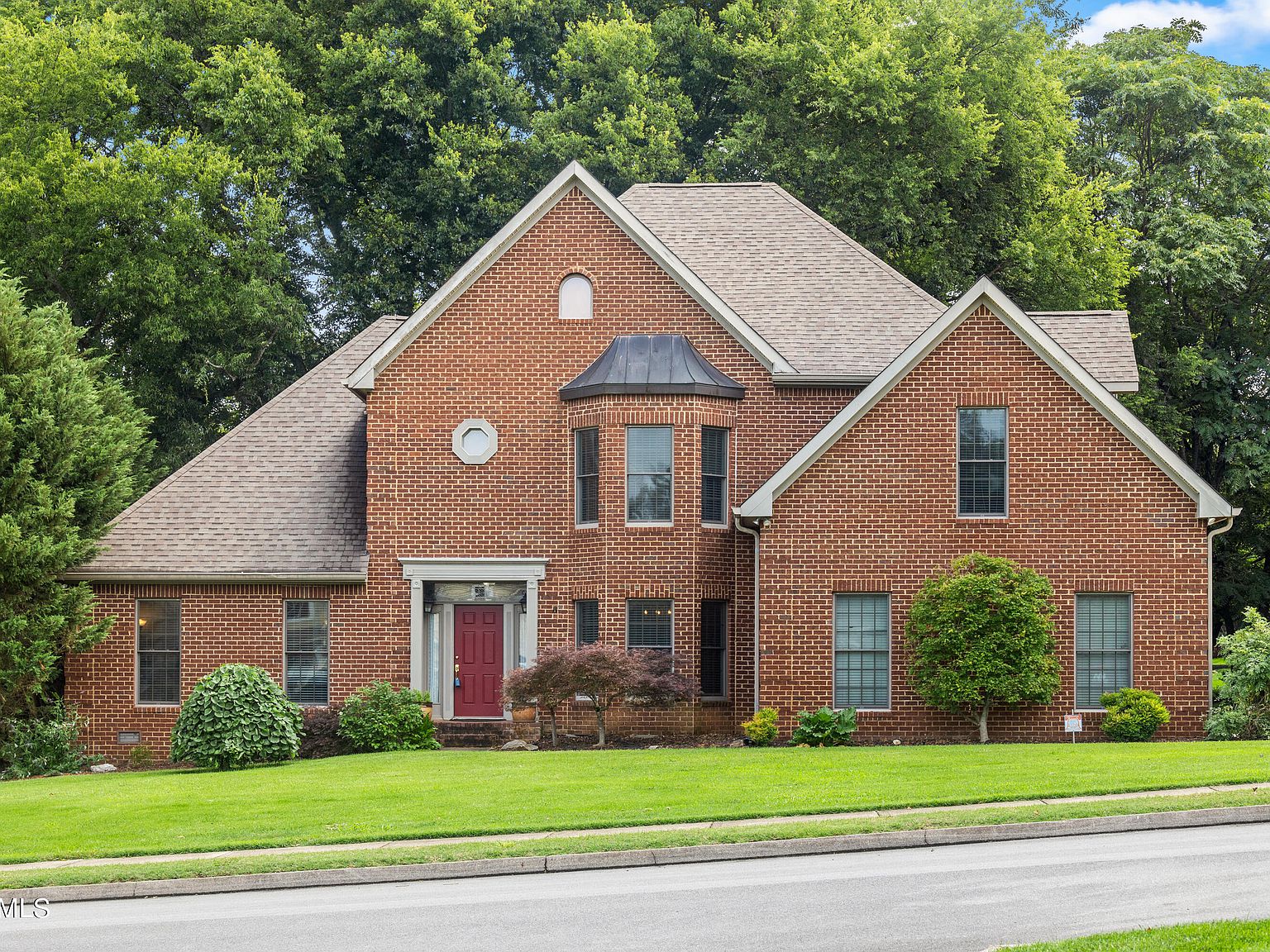 Beyond the individual homes, Bayview Estates boasts a community atmosphere that is both welcoming and engaging. Tree-lined streets, punctuated by lamp posts and benches, encourage evening strolls and morning jogs. Children's laughter often fills the air, originating from the community playgrounds and parks that are interspersed throughout the estate. This sense of community is further enhanced by the neighborhood events and gatherings, which often take place at the centrally located community center. From holiday celebrations to weekend BBQs, Bayview Estates continually fosters a sense of belonging among its residents.
Adjacent to the residential areas, the surroundings of Bayview Estates offer a plethora of amenities and conveniences. Various shopping destinations, from boutique stores to larger shopping complexes, can be found just a short drive away, ensuring residents have easy access to everything they need. Moreover, Nashville's vibrant arts and music scene is always within reach, allowing residents of Bayview Estates to enjoy the best of both worlds: serene suburban living and the pulse of a lively city. Additionally, with numerous top-tier schools, healthcare facilities, and recreational areas nearby, the community is ideally situated for families and individuals alike. In essence, Bayview Estates offers not just homes, but a holistic lifestyle rooted in comfort, connectivity, and community.
Similar Communities
In the tapestry of Nashville's residential enclaves, several neighborhoods echo the allure of Bayview Estates in terms of price point, construction, and lifestyle. Among these is Green Valley Heights. This elegant community is home to properties that boast architectural styles reminiscent of classic Southern grandeur, combined with the plush amenities that modern-day homeowners seek. Interiors are marked by fine craftsmanship, with open floor plans and high-end finishes as standard. Outdoors, the homes are framed by mature trees and beautifully landscaped yards, creating a serene environment. Community-wise, Green Valley Heights emphasizes neighborly connection, with seasonal events and communal spaces that allow residents to come together and celebrate.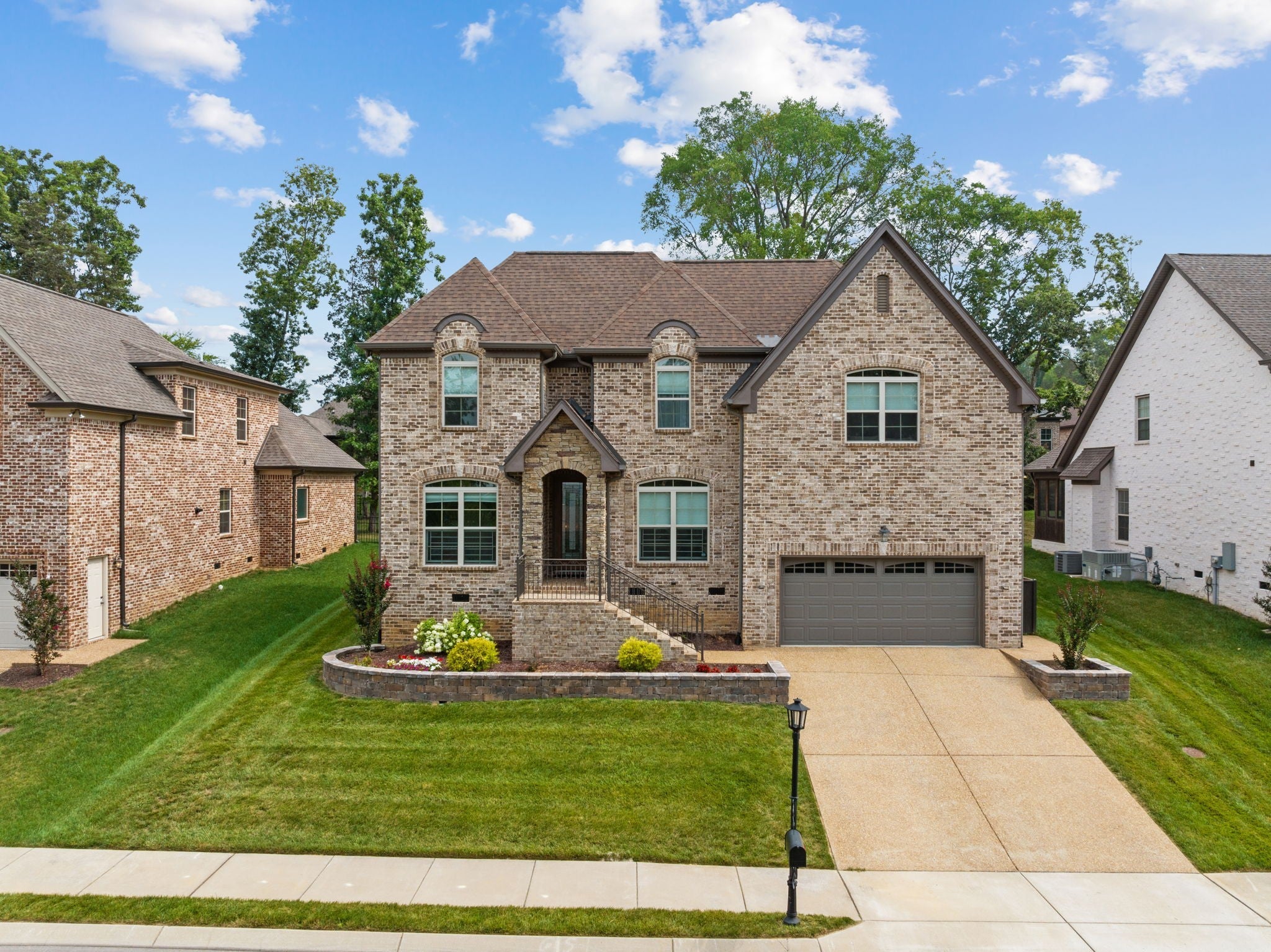 Not far from Green Valley Heights lies Riverstone Park. The homes here are characterized by a mix of traditional brick facades and contemporary designs, striking a perfect balance for those who appreciate both the old and new. Many homes in Riverstone Park also have the luxury of waterfront views, providing residents with a tranquil backdrop to their daily lives. The neighborhood boasts several walking trails and green spaces, ensuring that nature is never too far from one's doorstep. The sense of community here is palpable, with neighbors often seen engaging in spontaneous get-togethers or supporting local schools and events.
Another noteworthy community is Belleview Terrace. Located strategically near some of Nashville's prime amenities, Belleview Terrace homes mirror the luxury and detailed construction seen in Bayview Estates. Here, homeowners are treated to spacious interiors, gourmet kitchens, and other upscale features. The neighborhood places a significant emphasis on green living, with many homes incorporating eco-friendly design elements and sustainable materials. The community gardens and park areas further underscore this commitment to environmental stewardship. For residents, Belleview Terrace offers not just a home, but a statement of sustainable luxury in the heart of Nashville.
Food Scene
For residents of Bayview Estates, Nashville's reputation as a gastronomic haven is more than just hearsay—it's a delightful reality experienced every day. The neighborhood and its surrounding areas are sprinkled with dining options that take your taste buds on a journey, from local Southern comfort food to global culinary delights.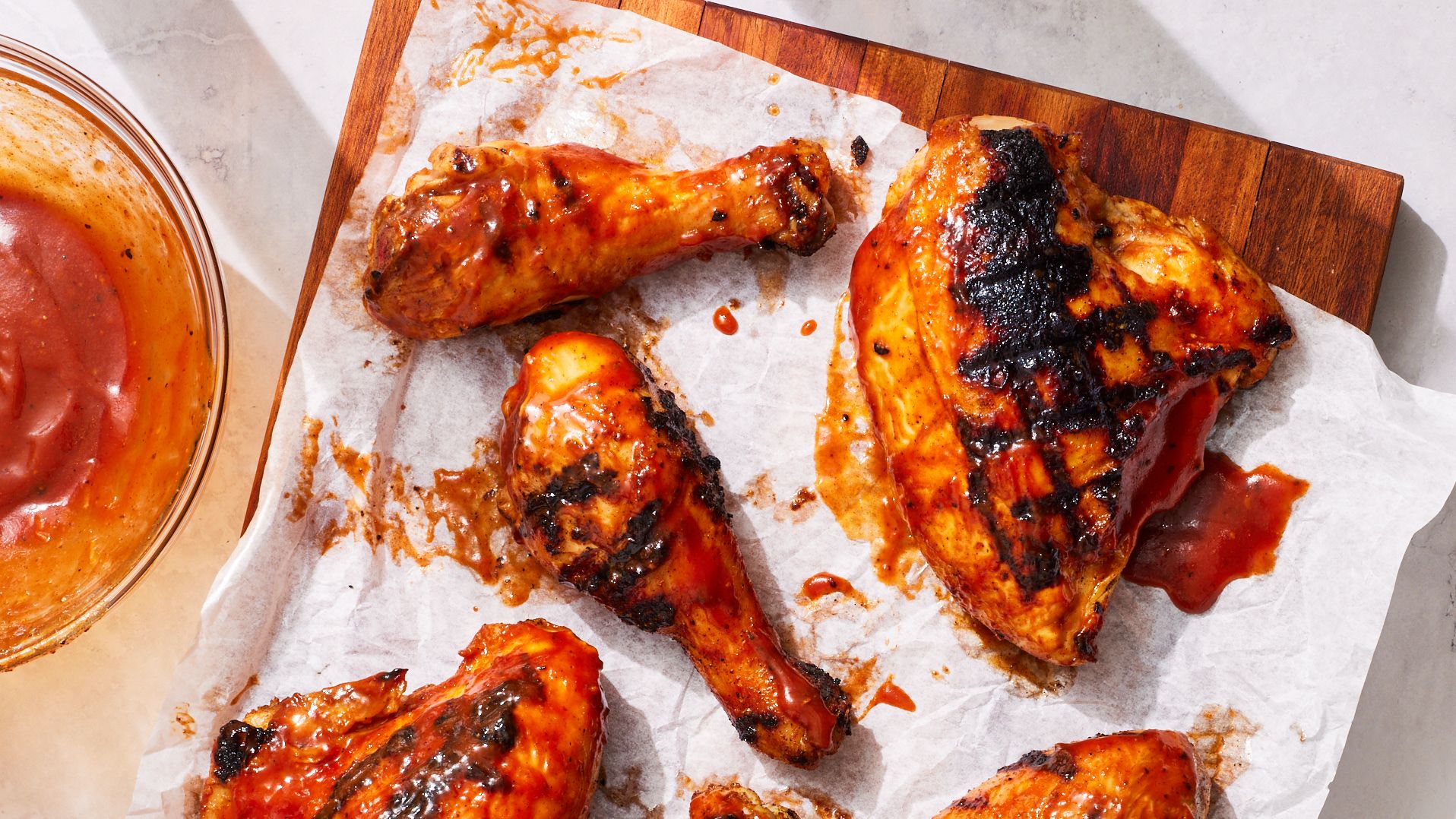 Let's start with the classics. Nashville, with its rich Southern roots, boasts a plethora of establishments offering heartwarming comfort food. Just a short drive from Bayview Estates, one can indulge in some of the city's most iconic dishes. Think of mouthwatering hot chicken, tender barbecue, and flaky biscuits that melt in your mouth. These are the kinds of meals that come with a side of nostalgia, evoking memories of family gatherings and long summer evenings.
But the dining scene around Bayview Estates isn't confined to Southern staples. Given Nashville's cosmopolitan vibe, there's an array of international cuisines to explore. Sushi bars that serve the freshest of rolls, Italian trattorias with handmade pasta, and vibrant Mexican eateries dishing out spicy tacos and tangy margaritas—there's a world of flavors waiting to be discovered.
Moreover, the recent surge in artisanal cafes and gourmet eateries has added another dimension to the local food scene. Coffee enthusiasts can find numerous spots that take their brew seriously, serving everything from the robust Americano to delicate pour-overs. And for those with a sweet tooth, patisseries and dessert bars are popping up, offering treats that are as pleasing to the eye as they are to the palate.
Of course, dining in Nashville isn't just about the food. It's about the experience. Many establishments near Bayview Estates beautifully intertwine music with dining, offering live performances that elevate the meal. Whether it's a soulful jazz performance accompanying your dinner or a lively country act making brunch more spirited, the union of music and food is a celebration of Nashville's soul.
All in all, living in Bayview Estates means being at the heart of a culinary landscape that's as diverse as it's delicious. It's a place where every meal can be an adventure, and every bite tells a story.
Entertainment
Bayview Estates in Nashville, TN, finds itself in the enviable position of being near the heart of Music City's vibrant entertainment and sporting scene. Nashville, known globally as the country music capital, offers a rich tapestry of musical experiences. Just a short drive from Bayview Estates, one can find themselves in the midst of the legendary Honky Tonk Row, where live music can be heard pouring out from bars and venues at nearly all hours. The Grand Ole Opry, an institution of country music, hosts weekly concerts showcasing both seasoned artists and budding talents, ensuring residents are always just moments away from a live performance that could range from an intimate acoustic set to a full-blown country extravaganza.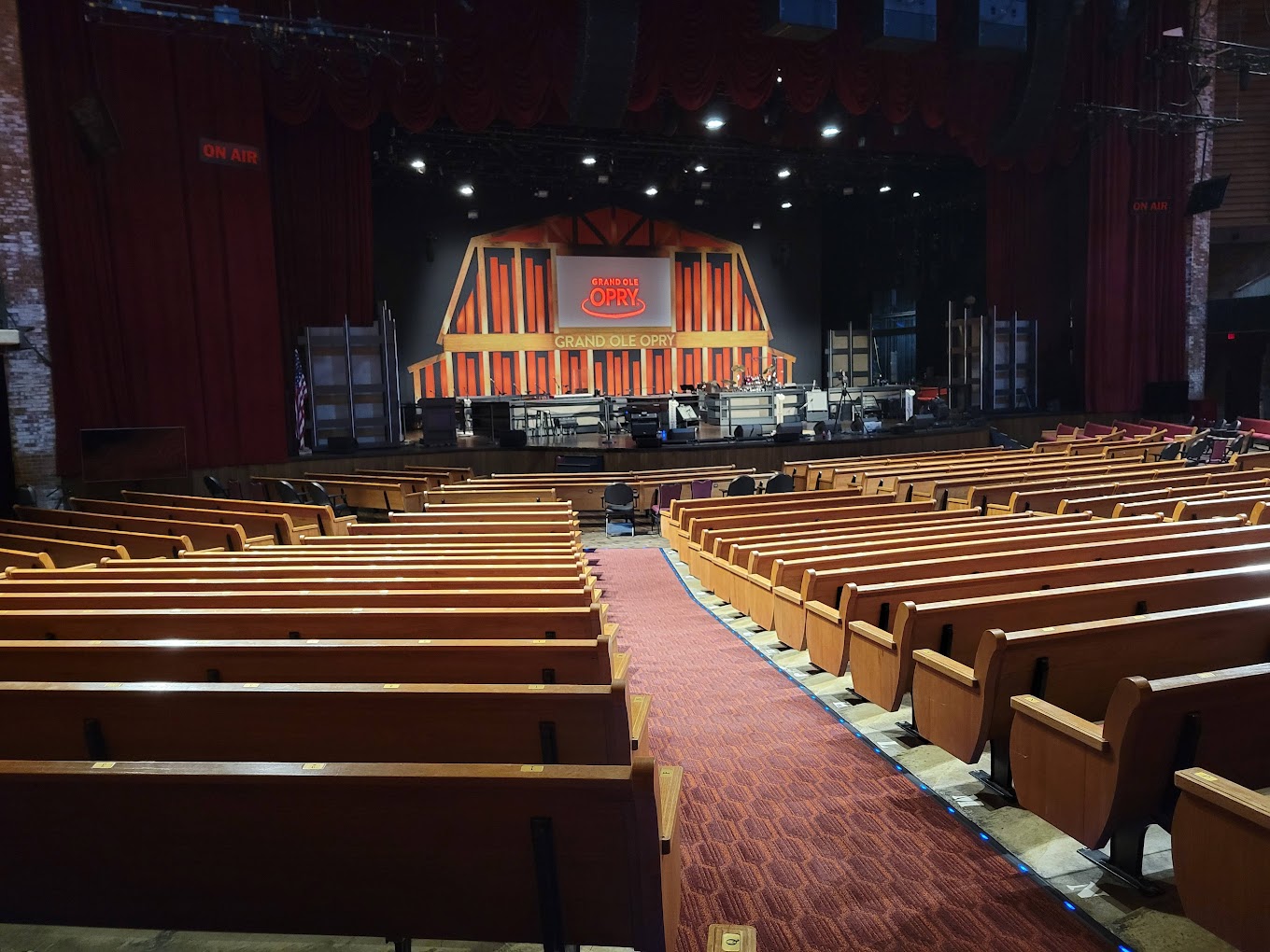 But it's not just about music. The Nashville arts scene is diverse and lively, with numerous theaters and galleries peppering the city. The Tennessee Performing Arts Center, for instance, offers a selection of Broadway shows, ballet, and other artistic performances that cater to a variety of tastes.
For sports enthusiasts, the proximity of Bayview Estates to Nashville's sporting arenas is a boon. The Nissan Stadium becomes a sea of blue on game days as it roars to life with Tennessee Titans' football games. Meanwhile, the Bridgestone Arena, besides being a venue for top-tier concerts, is also the home ground for the Nashville Predators, ensuring that hockey fans are never too far from the ice rink's thrilling action. Whether it's the anticipation of a touchdown or the adrenaline of a hockey puck sliding into the goal, Bayview Estates residents find themselves in the thick of it, with unparalleled access to Nashville's bustling entertainment and sporting calendar.
Health and Wellness
When it comes to leading a balanced and health-conscious lifestyle, residents of Bayview Estates in Nashville, TN, truly find themselves in a prime location. With the ever-evolving focus on wellness, Nashville offers an array of options that cater to both the body and soul.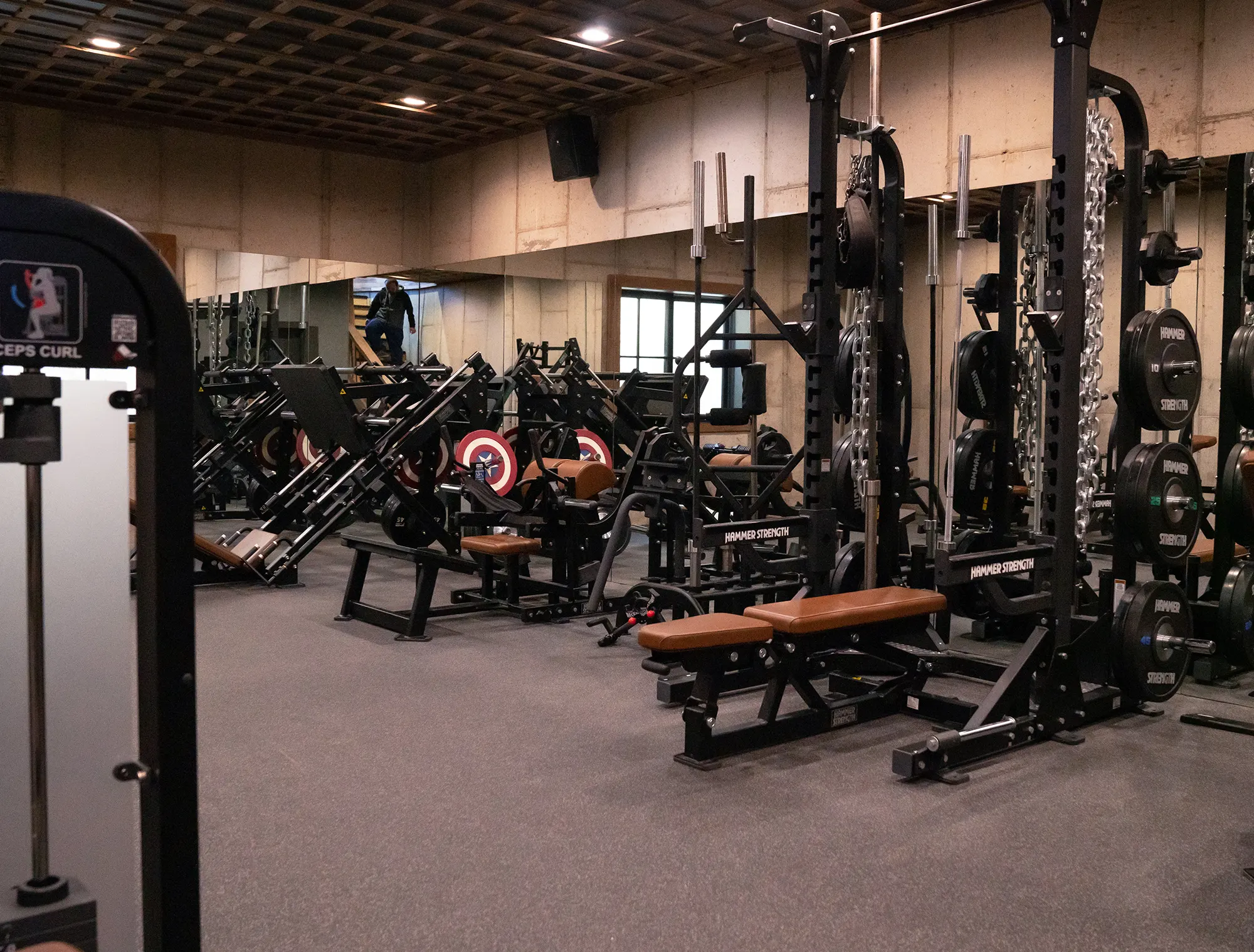 Firstly, let's talk about the sheer variety of fitness centers in the vicinity. From boutique yoga studios offering serene settings for meditation and flexibility practices to high-energy CrossFit boxes and comprehensive gyms with state-of-the-art equipment, there's something for every fitness enthusiast. For those who prefer a more communal experience, group fitness classes like Zumba, Pilates, and spinning are readily available, fostering both physical health and social connections.
Beyond the traditional gym setting, the outdoors beckon! The local parks near Bayview Estates provide ample green spaces for morning jogs, evening walks, or even picnics on a sunny day. Many of these parks also feature well-maintained hiking and biking trails, allowing residents to connect with nature while getting their daily dose of exercise. For those who are keen on water activities, the nearby lakes and rivers offer opportunities for kayaking and paddleboarding, ensuring a holistic outdoor experience.
Of course, wellness isn't just about physical exertion. Nutritional health plays a pivotal role, and the local farmer's markets have become a staple for the community. Bursting with fresh, locally-sourced produce, these markets provide residents with the healthiest and freshest options for their meals. And let's not forget about the numerous wellness spas and holistic health centers peppered around the area, offering services ranging from therapeutic massages and acupuncture to mindfulness meditation sessions.
All in all, Bayview Estates sits at the nexus of health and wellness in Nashville, allowing its residents to seamlessly weave these elements into the fabric of their daily lives. Whether it's through exercise, nutrition, or mental well-being, the opportunities to lead a balanced life here are boundless.
Outdoor Lifestyle
Residents of Bayview Estates in Nashville, TN, are truly spoiled for choice when it comes to embracing the outdoors. Nestled within a region that celebrates the beauty of nature, the community offers a myriad of green spaces, parks, and outdoor activities that resonate with nature enthusiasts and casual outdoor lovers alike.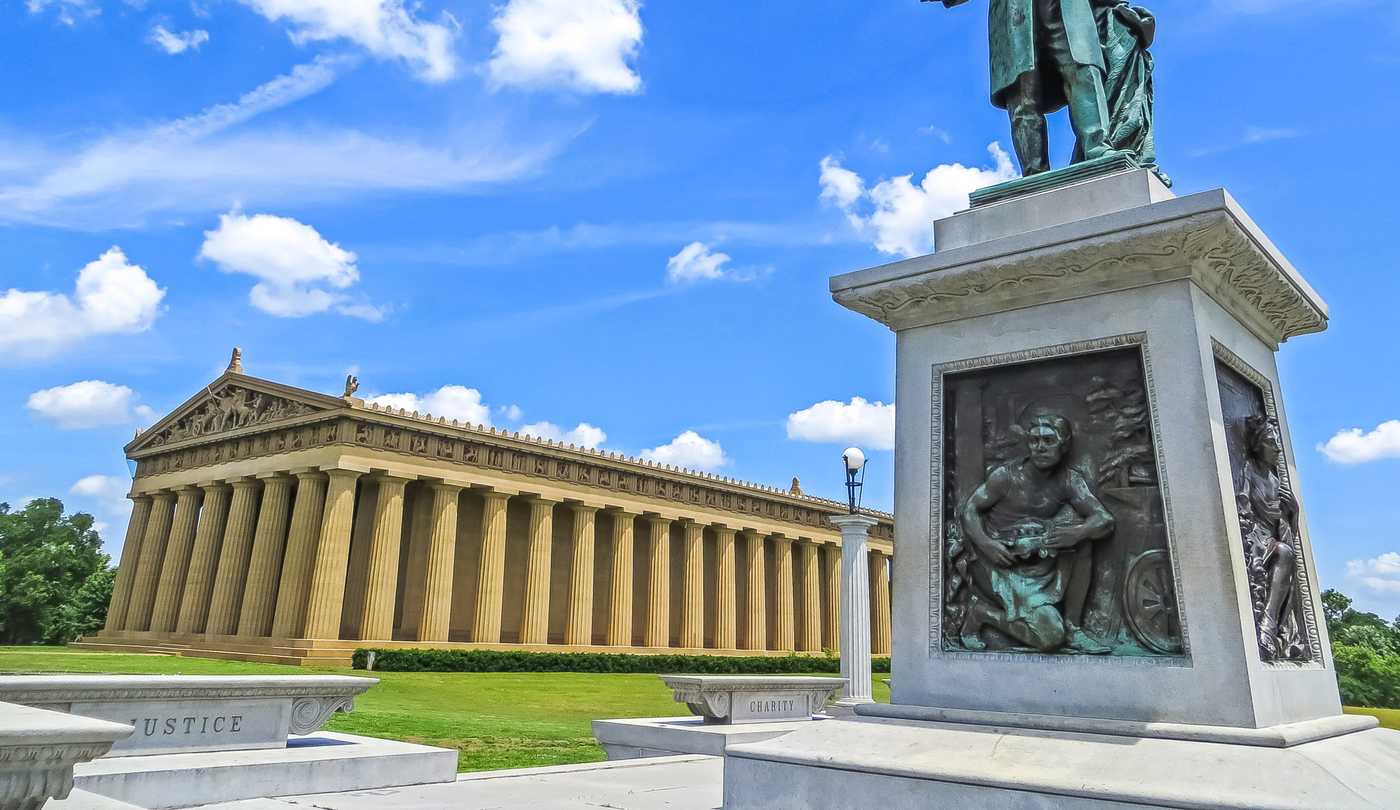 One of the first spots that comes to mind is the lush Centennial Park. Just a stone's throw from Bayview Estates, this expansive green oasis is famed not just for its sprawling lawns, but also for its full-scale replica of the Parthenon. On any given day, you'll find residents jogging around the park's trails, families picnicking by the lake, or artists capturing the beauty of the blooming flower beds. It's a hub of activity and serenity in equal measure.
But Centennial is just the tip of the iceberg. Shelby Bottoms Greenway and Nature Park, another local favorite, boasts a combination of paved and unpaved trails that meander through forests and wetlands. It's a haven for birdwatchers and those who simply want to immerse themselves in the tranquil embrace of nature. The meandering Cumberland River that flows nearby provides an inviting backdrop for kayaking or just sitting by its banks, watching the world go by.
For those who lean towards more structured outdoor activities, there are numerous golf courses and tennis courts around the Bayview Estates vicinity. Here, one can enjoy a friendly match amidst scenic surroundings, making exercise feel less like a chore and more like a leisurely day out. Additionally, community gardens have been sprouting up in the area, allowing residents to cultivate their patches of green, growing everything from vibrant flowers to organic veggies.
In essence, Bayview Estates provides the perfect setting for individuals who cherish the outdoors. Whether it's an early morning hike, an afternoon of fishing, or simply lounging in the park with a good book, the options are as vast as the Tennessee sky. It's a lifestyle that beautifully marries urban conveniences with nature's splendors.
Education
For families residing in Bayview Estates, Nashville, TN, education is something they can be genuinely enthusiastic about. The area strikes a harmonious balance between esteemed private institutions and top-tier public schools, ensuring that every child's educational needs and aspirations can be met.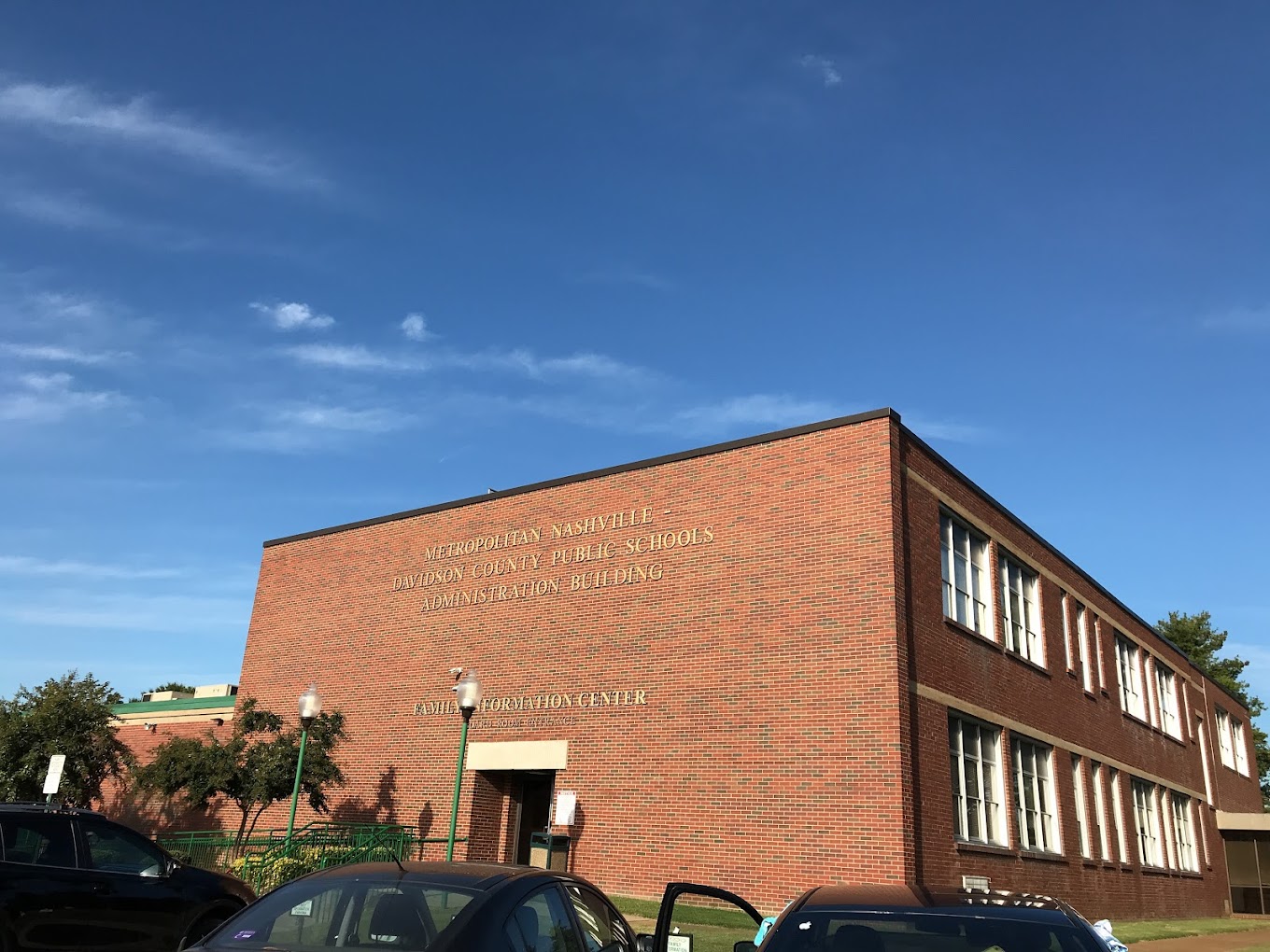 On the public education front, the Metropolitan Nashville Public Schools system services the area, with several of its schools renowned for their academic rigor and extracurricular offerings. Schools in the vicinity are lauded for their dedicated educators, comprehensive curriculums, and a strong sense of community involvement. It's not just about books and exams; these schools often emphasize holistic growth, fostering talents in arts, sports, and other diverse fields. Parents can rest assured knowing their children are in environments that promote both learning and personal growth.
For families considering private education, Nashville doesn't disappoint. The city is home to several prestigious private institutions that have been pillars of academic excellence for decades. These schools often offer a more tailored educational experience, with smaller class sizes and individualized attention. From Montessori methods to International Baccalaureate programs, parents have a plethora of choices depending on what they envision for their children's education. Furthermore, many of these institutions emphasize character development and community service, ensuring students graduate as well-rounded individuals ready to make their mark on the world.
In essence, residents of Bayview Estates have a world of educational opportunities right at their doorstep. The challenge isn't finding a good school, but rather choosing from the array of exceptional ones available. It's a delightful predicament that underscores the community's commitment to fostering the next generation.
Shopping and Retail
Shopping near Bayview Estates in Nashville, TN – where to begin? For those who reside in this delightful community, the options range from vintage boutiques to sprawling modern malls, ensuring that every shopping itch can be thoroughly scratched.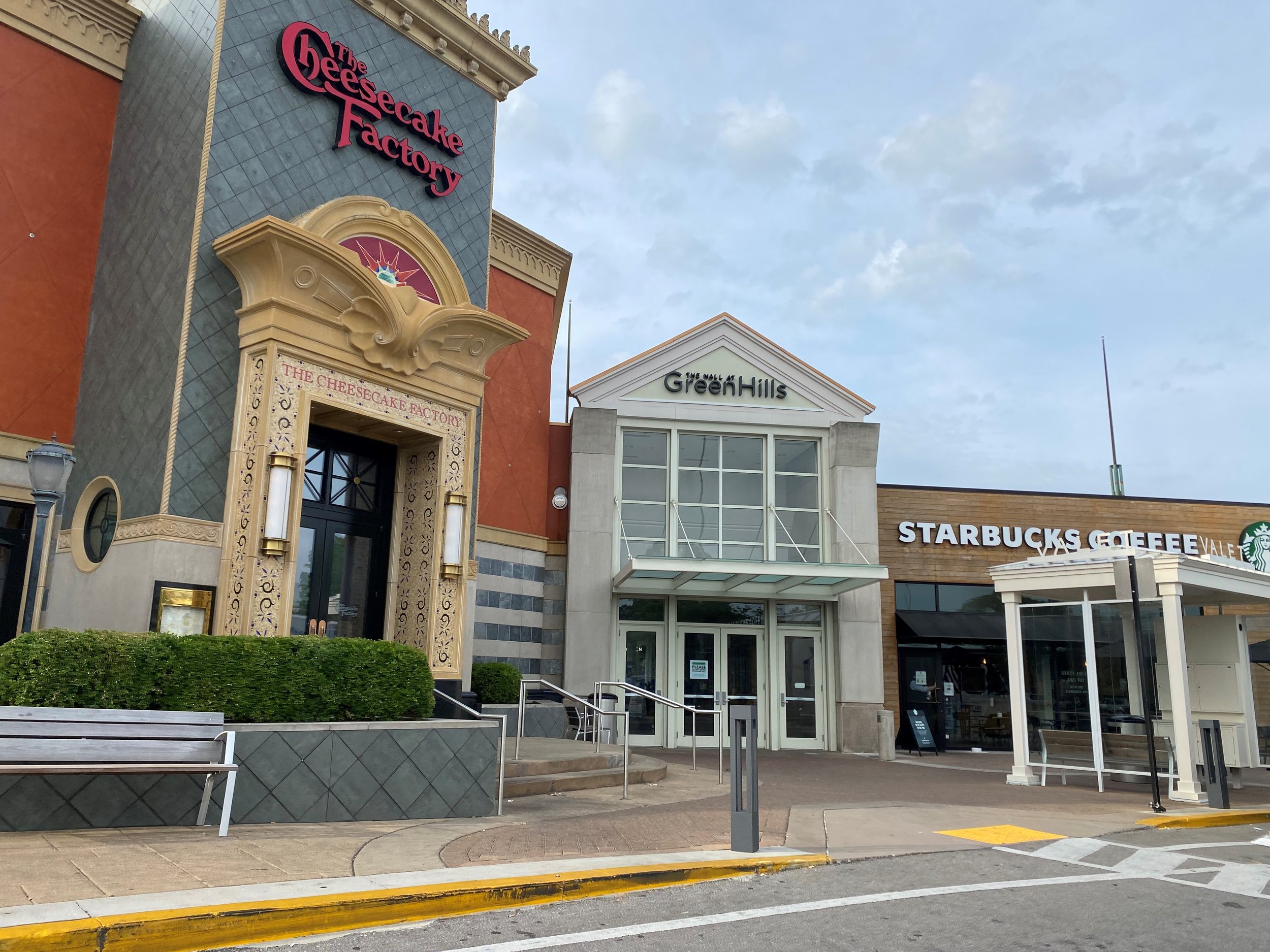 Let's start with the charming streets of Downtown Nashville. Just a short drive from Bayview Estates, this area boasts a myriad of boutique stores that offer everything from handcrafted jewelry to bespoke clothing. Each store has its unique flair, often reflecting the city's deep-rooted musical and artistic heritage. Strolling through these streets, you're as likely to stumble upon a vintage record store as you are a high-end fashion boutique, making for a shopping experience that's as diverse as it is engaging.
For those who prefer a more contemporary retail experience, The Mall at Green Hills awaits. This upscale shopping center, situated not too far from Bayview Estates, houses an array of both luxury brands and popular high-street stores. Whether you're on the hunt for the latest designer handbag or just want to update your seasonal wardrobe, Green Hills has got you covered. And let's not forget the delightful eateries sprinkled throughout the mall, perfect for a mid-shopping spree lunch or coffee break.
But shopping in the area isn't just about clothes and accessories. Home decor enthusiasts will revel in the numerous furniture and interior design stores dotted around the vicinity. From rustic Southern-style furnishings to sleek modern pieces, there's something to cater to every aesthetic.
In a nutshell, Bayview Estates offers its residents a shopping experience that's as varied as it is exciting. Whether you're a seasoned shopper with a discerning eye or just in the mood for some casual window shopping, the retail landscape around this community ensures you're always in for a treat.
Business and Economy
Bayview Estates, nestled in the heart of Nashville, TN, enjoys proximity to a diverse and thriving economic hub that's steeped in a rich blend of traditional industries and burgeoning new sectors. It's no surprise that Nashville, often dubbed the "Music City," has its local economy deeply rooted in the music industry. From the renowned Grand Ole Opry to the countless recording studios that have seen the birth of legendary tracks, the music industry isn't just a cultural touchstone; it's a significant economic driver, offering employment in a multitude of related sectors including event management, sound engineering, and marketing.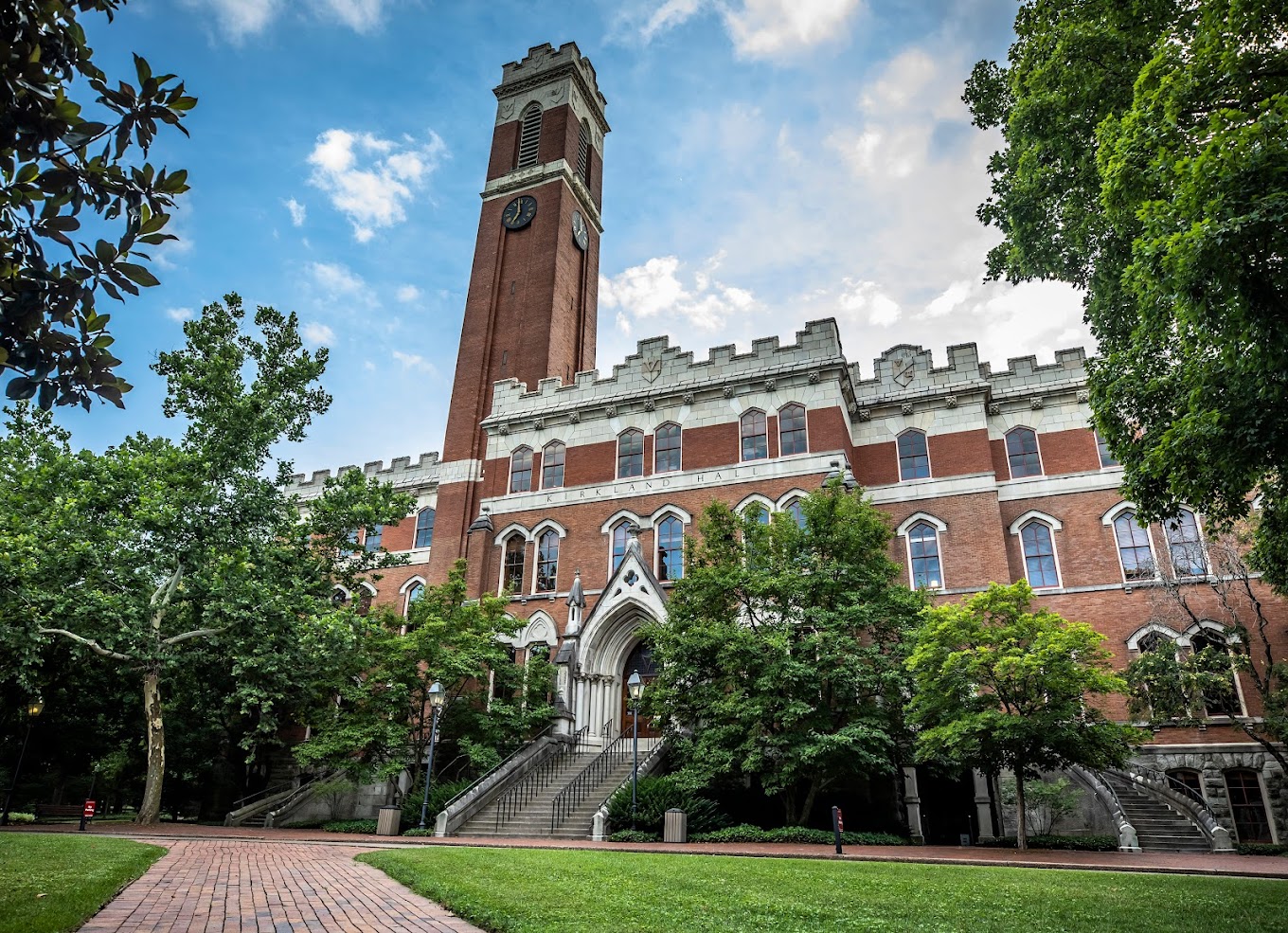 Beyond the melodies and rhythms that characterize the city, Nashville's healthcare industry stands as a prominent pillar supporting its economy. Renowned institutions, like the Vanderbilt University Medical Center, not only provide world-class healthcare but also play an integral role in research and development. The city has become a hotspot for medical professionals and boasts a rapidly growing sector of health-tech startups and innovations.
The education sector, with institutions like Vanderbilt University and Tennessee State University, also plays a vital role in Nashville's economy. These institutions aren't just centers of academic excellence; they're significant employers and hubs for research and innovation that attract talent from across the globe.
In recent years, the tech industry has also begun making its mark. With a growing number of startups setting up shop and established tech giants looking towards Nashville for expansion, the city is rapidly emerging as a tech hub in the South. This evolution ensures a diverse job market, attracting young professionals and entrepreneurs, keen on carving a niche in this dynamic landscape.
For residents of Bayview Estates, this thriving economic tapestry means a plethora of opportunities, whether it's launching a startup, diving into the creative world of music, or making strides in healthcare. It's a community that's not just surrounded by history and culture but also by the buzzing energy of a city that's constantly evolving and driving forward.
Hotels and Lodging
Bayview Estates in Nashville, TN, boasts a prime location, and when it comes to hospitality options nearby, there's an eclectic mix that caters to every kind of traveler and staycationer. The area's charm isn't just confined to its residential spaces; the variety of accommodations available ensures that visitors have a memorable experience.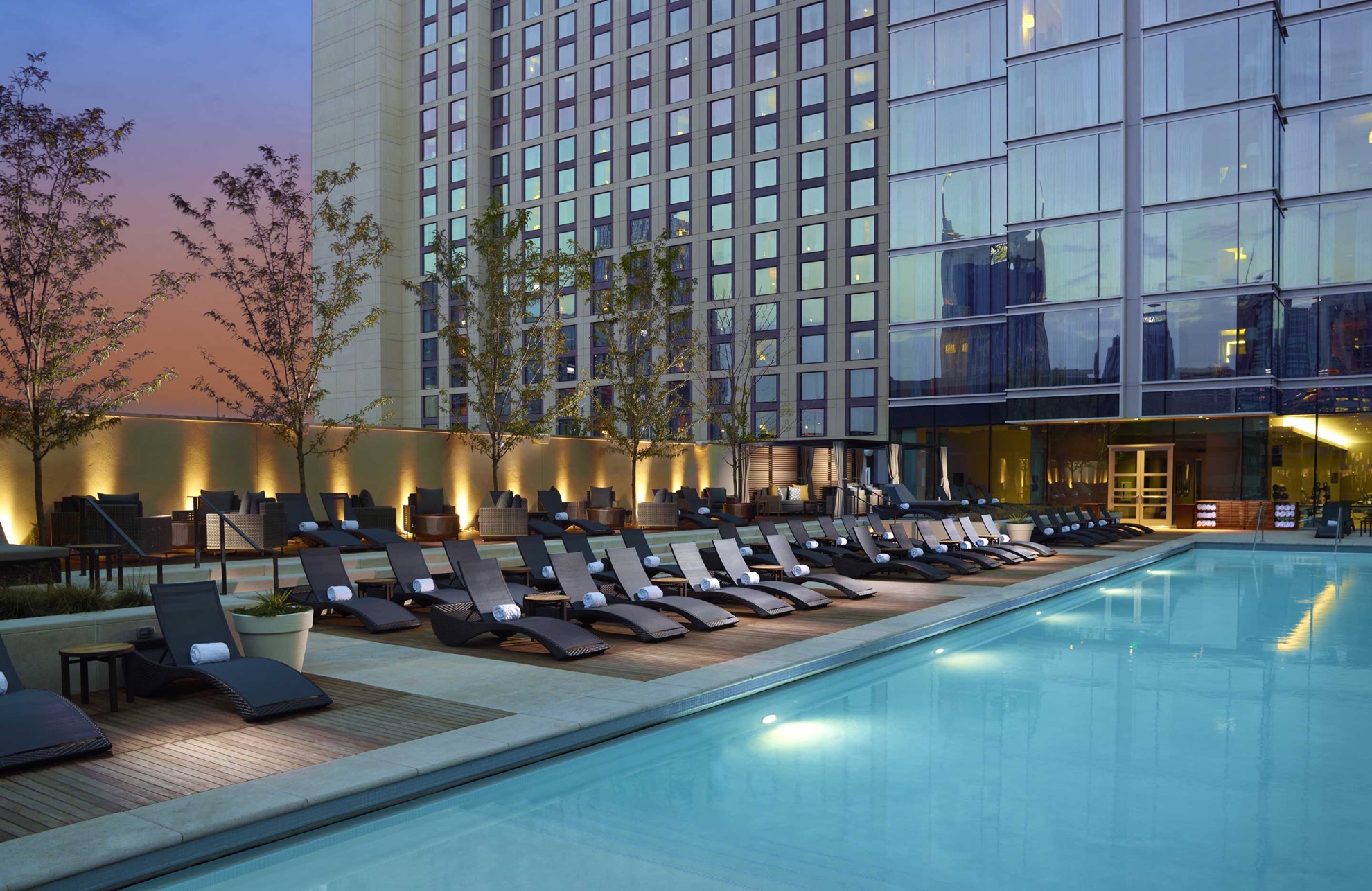 Nashville's rich musical legacy is echoed in many of its hotels. The Omni Nashville Hotel, for example, located a short distance from Bayview Estates, is more than just a place to rest your head. With its modern amenities and a design that pays homage to the city's musical heart, it offers guests an immersive experience. On the other end of the spectrum, boutique hotels like the Hotel Indigo provide a more intimate experience. Their decor often reflects Nashville's vibrant history, offering guests a blend of comfort and a touch of local flavor.
However, if one is seeking a more personal and cozy experience, the bed and breakfasts around Bayview Estates might just hit the right note. These charming establishments, often set in historic homes, offer a unique blend of southern hospitality and modern comfort. Staying in one is akin to stepping back in time, where the pace is leisurely, and the morning starts with a hearty home-cooked meal. They're the perfect choice for those looking to experience the authentic warmth of Nashville.
Of course, for those who prefer more contemporary lodging options, there are several modern hotels and serviced apartments in the vicinity. Catering to both business travelers and families, these establishments offer all the modern amenities one might need, from conference rooms to kids' play areas.
In essence, whether you're a visitor looking to soak in the sounds of Nashville or a local planning a weekend getaway, the accommodations near Bayview Estates promise a stay that's as memorable as the city itself. With a blend of historic charm and modern luxury, there's truly something for everyone.
Travel and Transportation
Bayview Estates in Nashville, TN, is strategically situated, offering its residents and visitors the advantage of both easy airport access and a variety of public transportation choices. This connectivity makes the community even more appealing to those who value effortless commuting or frequent travel.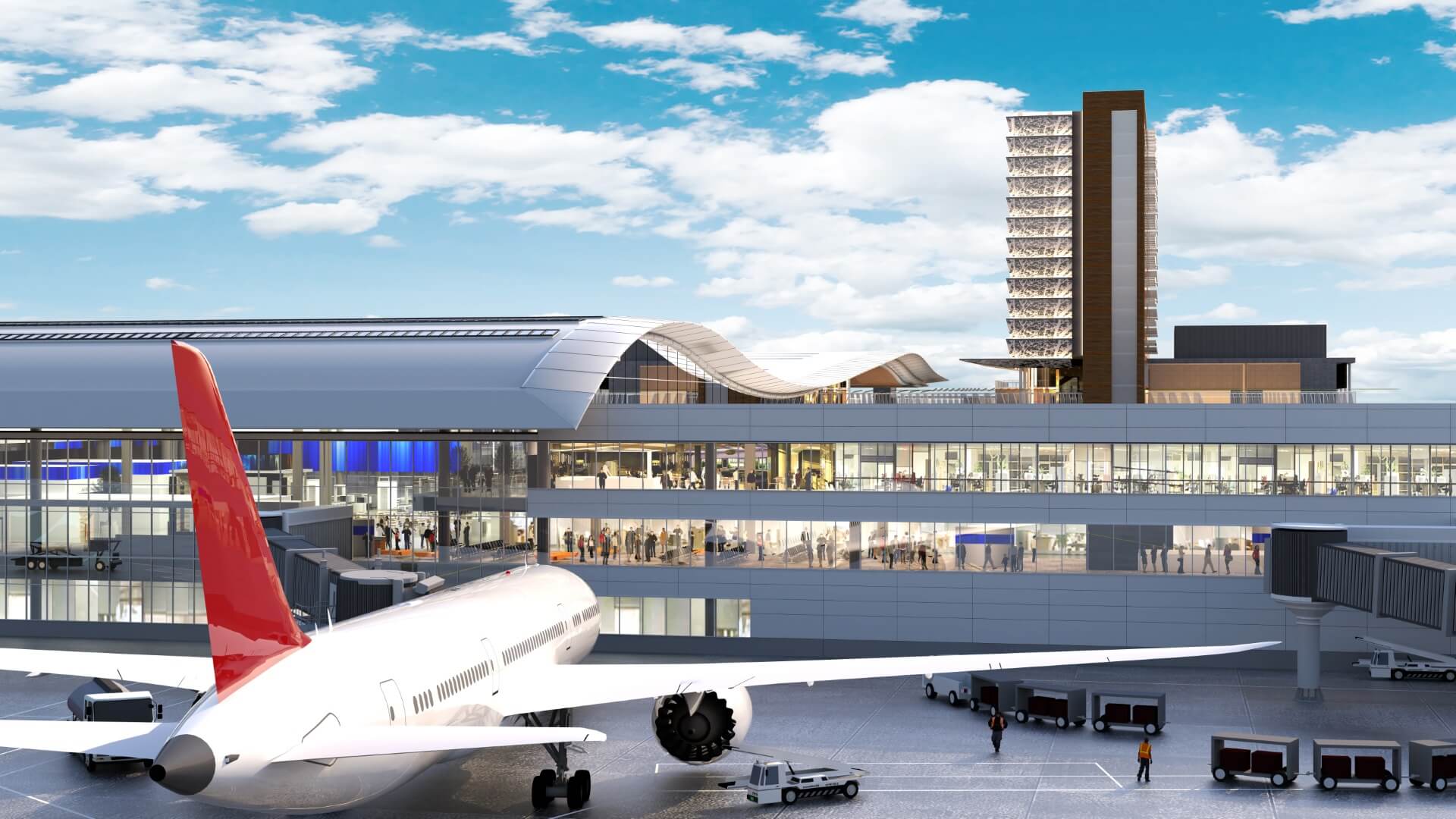 Arguably the most significant point of connectivity for residents and visitors alike is the Nashville International Airport. Located just a convenient drive away from Bayview Estates, it serves as a gateway to a plethora of domestic and international destinations. Whether jetting off for a business trip or welcoming friends from afar, the proximity to this major hub is undeniably a boon. Moreover, the airport isn't just about flights; with its array of shopping and dining options, it's a microcosm of the city's vibrancy.
Now, when it comes to navigating the city itself, Bayview Estates has the advantage of being well-connected by Nashville's public transportation system. The Metropolitan Transit Authority (MTA) offers a network of buses that make traversing the city a breeze. Regular, reliable, and covering extensive ground, these buses are a popular choice for daily commuters or those looking to explore different corners of the city without the hassle of driving.
And then there's the Music City Star, Nashville's commuter rail service, which connects the eastern suburbs to the heart of the city. While it currently has a limited route, plans for expansion promise to make train commuting an even more appealing option in the future. Plus, there's something undeniably charming about traveling by train, watching the cityscape shift and change as you approach the bustling downtown.
For residents of Bayview Estates, this connectivity is more than just about convenience; it's a testament to Nashville's growth and evolution. Being at the crossroads of travel, whether by air or land, makes life in this community all the more dynamic and interconnected.