Battlewood, Nashville, TN Homes for Sale
Battlewood, Nashville, TN Homes for Sale
October 3, 2023
Battlewood Homes
Battlewood, Nashville, TN, is characterized by a blend of rich history and contemporary comfort, reflective of its homes and surrounding community. Many of the homes in Battlewood evoke a sense of timeless elegance, with architectural designs that pay homage to the region's historical roots. These residences often feature large, sprawling plots with mature trees, offering homeowners a unique blend of urban accessibility and suburban tranquility. The craftsmanship in these homes is evident, with many showcasing intricate woodwork, high ceilings, and unique details that set them apart from typical modern constructions.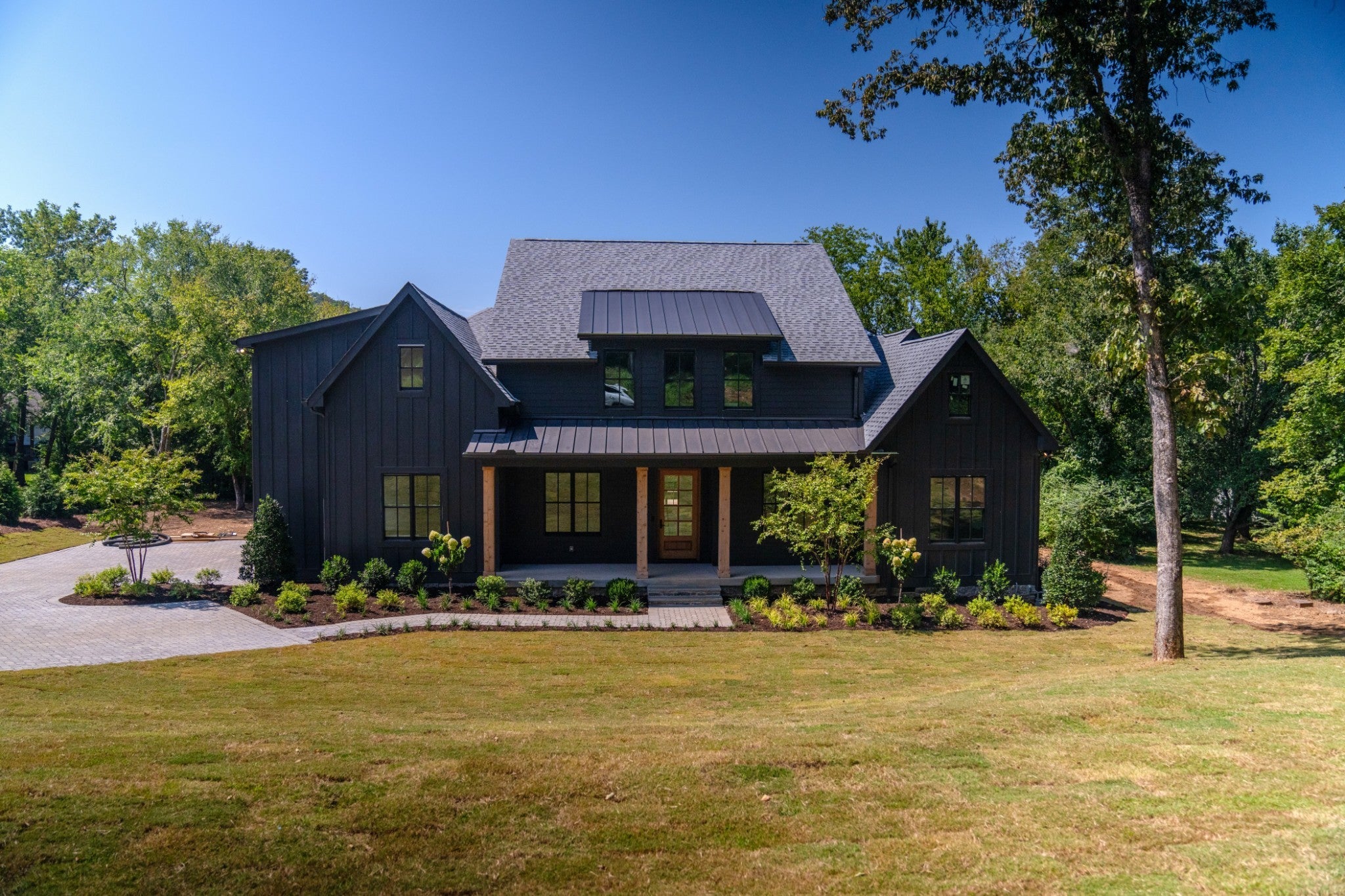 The wider community of Battlewood echoes the homes' commitment to quality and style. Paved pathways, beautifully manicured parks, and carefully curated landscapes adorn the neighborhood, making every stroll a delight. These green spaces often become the hub of community activities, where families gather for picnics, children play, and neighbors engage in friendly conversations. Such a sense of community and belonging is increasingly rare in urban settings, but it's a defining trait of Battlewood.
Moreover, despite its serene ambiance, Battlewood offers its residents a wealth of amenities at their fingertips. Local shops, boutiques, and restaurants are interspersed throughout, ensuring that residents never have to travel far to find what they need. These establishments, many of which are family-owned, give the area a charming small-town feel, while still providing all the conveniences of city living. Schools in and around Battlewood are known for their commitment to excellence, providing quality education in an environment that fosters growth and development.
The strategic location of Battlewood, Nashville, also means residents are just a short drive away from the bustling heart of the city. Whether it's the vibrant arts scene, historical landmarks, or entertainment hubs, all are easily accessible. Yet, returning to Battlewood after a day in the city feels like a retreat, thanks to the peace and quiet that envelopes the community. This unique balance of convenience and tranquility is what makes Battlewood a coveted address for many.
Similar Communities
In the heart of Nashville, TN, there are several neighborhoods that share similarities in terms of price point, construction, and lifestyle to Battlewood. Each offers its own unique charm while resonating with the upscale, serene atmosphere that Battlewood is known for.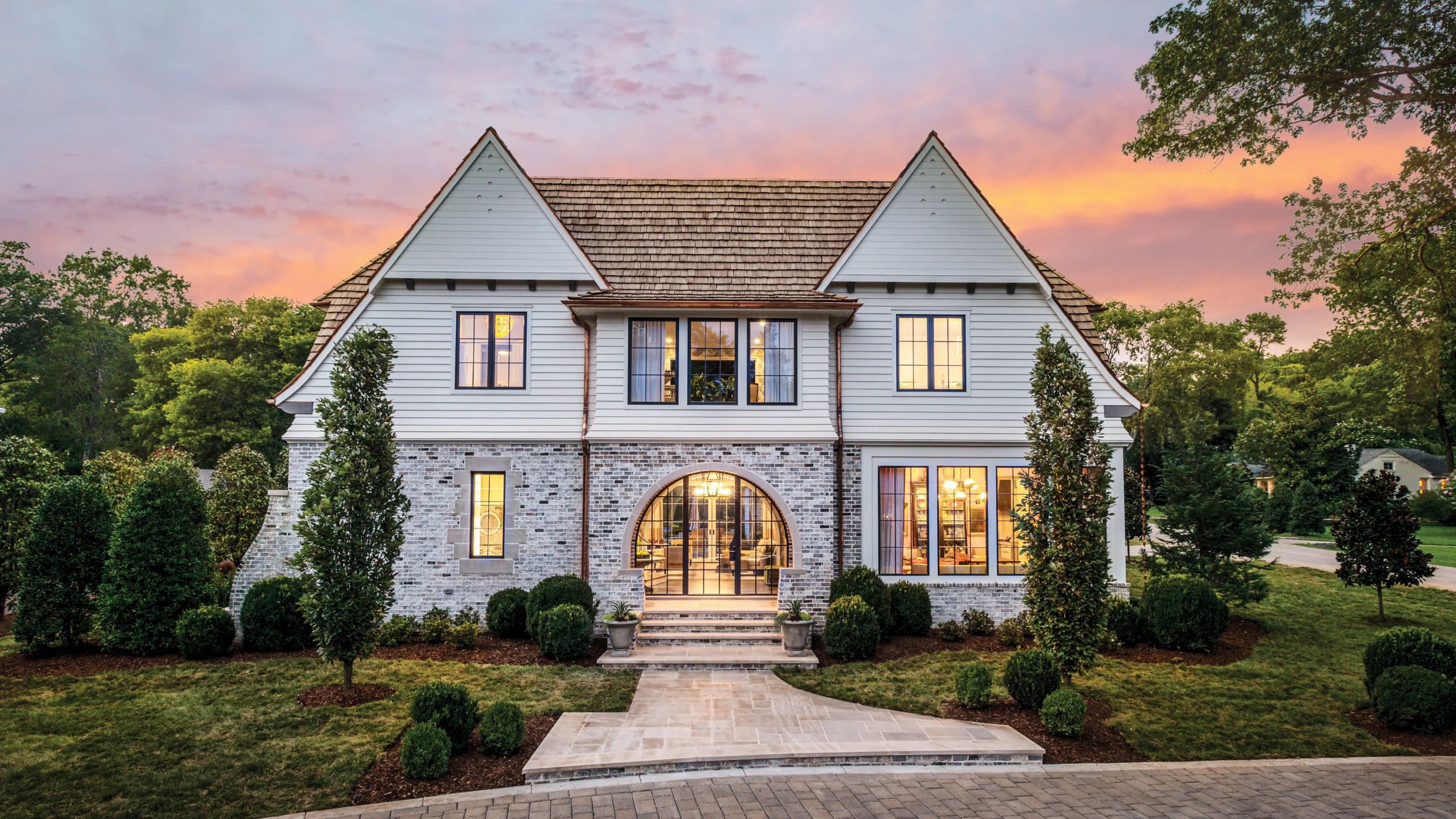 One such neighborhood is Belle Meade. Like Battlewood, Belle Meade boasts homes that are a harmonious blend of classic and contemporary architecture. The properties here are often characterized by expansive lawns, stately facades, and detailed craftsmanship. As one of Nashville's most affluent neighborhoods, Belle Meade's tree-lined avenues and well-maintained gardens complement its opulent homes, exuding a feeling of elegance and tranquility. The neighborhood also places a high premium on security and exclusivity, making it a sought-after locale for those seeking both luxury and peace.
Green Hills, another neighboring district, also parallels the upscale vibe of Battlewood. Renowned for its upscale shopping centers and high-end boutiques, Green Hills is a hub for Nashville's fashionable elite. Its residential areas, however, maintain a serene ambiance, with homes that mirror the refined elegance found in Battlewood. Green Hills homes typically feature a combination of traditional Southern architecture with modern amenities, offering the best of both worlds. With top-notch schools and a vibrant community center, the neighborhood encapsulates a luxurious, yet family-friendly lifestyle.
Whispering Hills is also worth noting. Situated slightly farther from the city's center, it offers a more suburban atmosphere while retaining the architectural beauty and lifestyle quality akin to Battlewood. Homes here often come with larger plots, giving residents an even greater sense of space and privacy. The community is tight-knit, with local events, farmers' markets, and neighborhood gatherings fostering a sense of camaraderie among residents. Despite its suburban feel, Whispering Hills is replete with amenities, from shopping centers to recreational parks, making it a convenient and comfortable place to reside.
These neighborhoods, each in their own right, echo the charm, quality, and lifestyle of Battlewood. They showcase Nashville's commitment to offering its residents a blend of luxury, comfort, and community, making the city a truly special place to call home.
Food Scene
Dining near Battlewood, Nashville, TN, is truly a delightful experience, offering a tapestry of flavors that cater to every palate. For those who live in the area or are just passing through, the culinary landscape is as rich and varied as Nashville's musical heritage.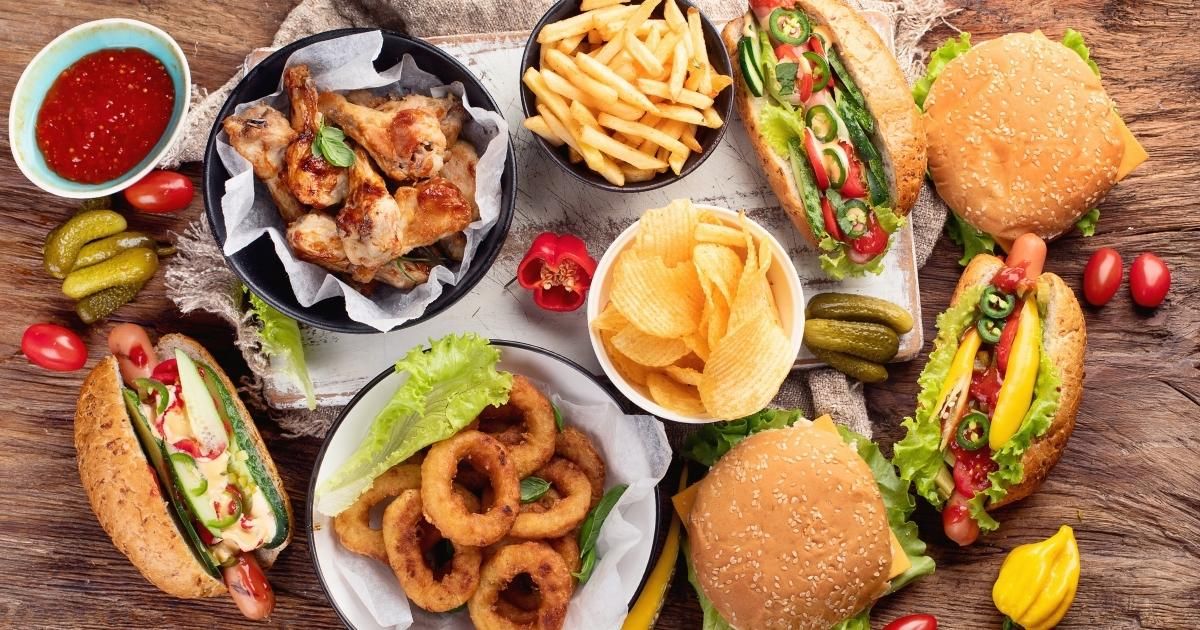 Just a short drive away from Battlewood, you'll stumble upon The Rustic Spoon, an establishment that has quickly become a favorite among locals. This place brings a farm-to-table experience that's hard to match, with dishes that emphasize fresh, local, and organic ingredients. The menu is seasonal, ensuring that every visit offers something new. Their brunch, especially, has been the talk of the town with classics like avocado toast getting a Southern twist.
Then there's Bluebird Café, which, while renowned for its role in the music scene, also boasts a menu that sings. Perfect for those evenings when you're in the mood for some live music with your meal, the café serves up hearty American fare with a side of soulful tunes. Many diners often rave about their gourmet burgers and the crispy sweet potato fries. And of course, no meal there is complete without diving into their delectable dessert options.
For those craving international flavors, Tamarind Bistro is a must-visit. Offering a fusion of Asian cuisines, this bistro has masterfully curated a menu that takes you on a culinary journey through the East. Their Pad Thai and sushi rolls have garnered quite a following. Moreover, the ambiance, with its soft lighting and modern decor, makes it an ideal spot for both family dinners and date nights.
Of course, these are just a few highlights. The vicinity of Battlewood is peppered with eateries, cafes, and diners that promise a gastronomic adventure. Whether you're a foodie on the hunt for the next best dish or someone simply looking for a cozy spot to enjoy a meal, the Battlewood area surely won't disappoint.
Entertainment
Nashville, often touted as the "Music City," doesn't disappoint when it comes to entertainment options near Battlewood. Dive deep into the city's vibrant music scene at the local honky-tonks and music venues scattered nearby. You don't have to venture far before you stumble upon live performances that span genres, from the traditional country tunes that put Nashville on the map to indie, rock, and jazz that have flourished over the years. The nearby Grand Ole Opry, an American icon and a country music mecca, hosts weekly shows that draw both newcomers and seasoned country music lovers. It's not just a show; it's an experience - a blend of legends and contemporary chart-toppers.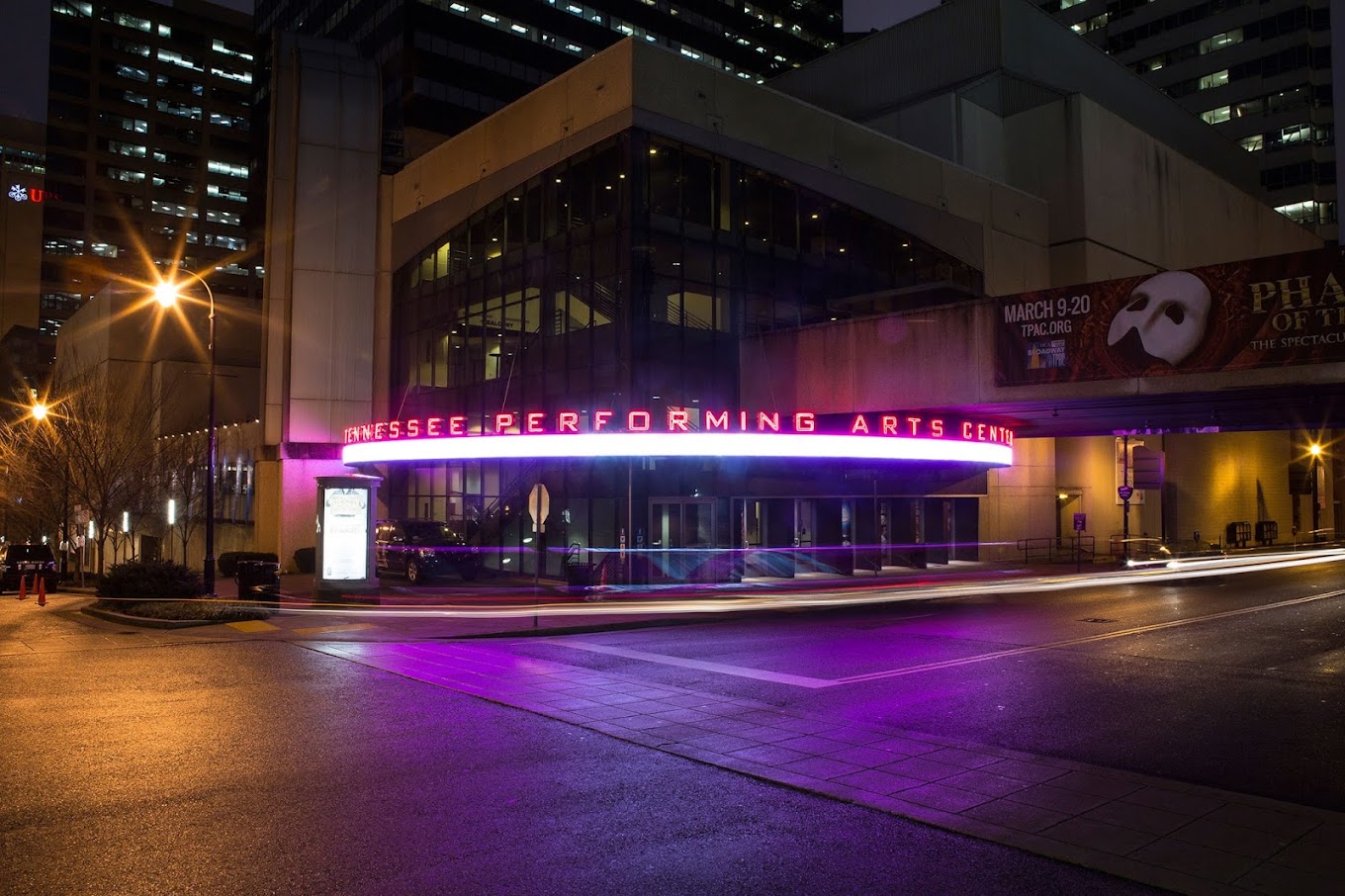 Beyond the music, the arts scene is alive and thriving. The nearby Tennessee Performing Arts Center, affectionately known by locals as TPAC, is a hub for the performing arts. From Broadway shows to ballet and opera, it's a cultural epicenter that guarantees a memorable night out. And for those who love cinema, the Belcourt Theatre showcases a mix of contemporary, indie, and classic films, often coupled with director talks and thematic discussions.
On the sporting front, Battlewood residents are perfectly poised to indulge in the thrill of the game. The Nissan Stadium, home to the Tennessee Titans, is within reach. The roar of the crowd during the NFL season is palpable, and even if you aren't a football aficionado, the atmosphere is infectious. Meanwhile, hockey fans can join the sea of gold at the Bridgestone Arena, cheering for the Nashville Predators. The arena also doubles as a venue for major concerts and events, ensuring there's always something happening.
In essence, the Battlewood area is a stone's throw from a myriad of entertainment and sporting events. Whether you're tapping your foot to a country beat, getting swept up in a theatrical performance, or cheering on your favorite team, there's always a promise of a good time.
Health and Wellness
For residents of Battlewood and its surroundings, leading a healthy and balanced lifestyle is made easier with the myriad of health and wellness options available in and around Nashville, TN. Whether you're an early riser looking to catch a sunrise yoga session or someone who enjoys winding down with a rejuvenating spa treatment, the choices are both abundant and diverse.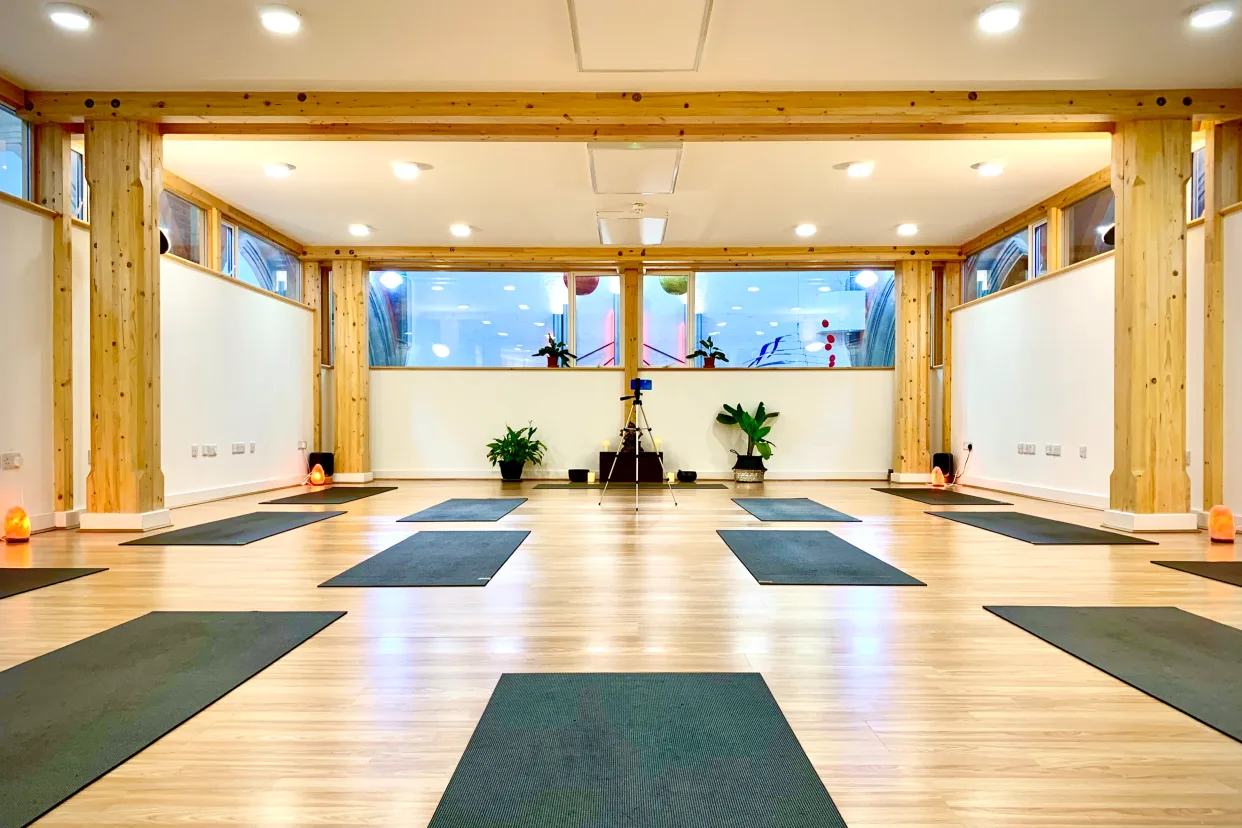 One of the local favorites is the Green Leaf Yoga Studio. Nestled just a short drive from Battlewood, this sanctuary offers a variety of yoga classes ranging from gentle and restorative sessions to more intense power yoga. The instructors are known to be both knowledgeable and welcoming, ensuring that everyone from beginners to seasoned yogis feels at home. And for those who prefer Pilates, The Core Studio nearby boasts state-of-the-art equipment and skilled trainers who are passionate about helping their clients achieve their fitness and flexibility goals.
For residents who lean towards a more intense workout regime, the Battlewood vicinity doesn't disappoint. CrossFit Nashville is a hotspot for those looking to challenge themselves, fostering a community spirit that motivates and pushes members to their limits in the best way possible. With professionally led classes and a supportive community, achieving fitness milestones becomes a shared journey.
Of course, wellness goes beyond just physical workouts. The Serenity Spa, located not too far from Battlewood, offers a plethora of treatments designed to rejuvenate both the body and mind. From deep tissue massages to holistic treatments like aromatherapy, it's a go-to for many looking to escape the hustle and bustle of daily life.
And for those who believe in the power of nature, the numerous parks and green spaces around Nashville serve as the perfect backdrop for meditation, leisurely walks, or simply soaking up some vitamin D. Many Battlewood residents often speak of the therapeutic effects of a simple stroll along the serene trails of the nearby Radnor Lake State Park.
In a nutshell, the area around Battlewood, Nashville, TN, is truly a haven for health and wellness enthusiasts. With a harmonious blend of traditional and contemporary options, there's something to cater to every wellness journey.
Outdoor Lifestyle
The area around Battlewood, Nashville, TN, is a treasure trove for nature lovers and outdoor enthusiasts. The city, often celebrated for its musical heritage, is equally rich in its abundance of green spaces, making it a delightful juxtaposition of urban and natural landscapes.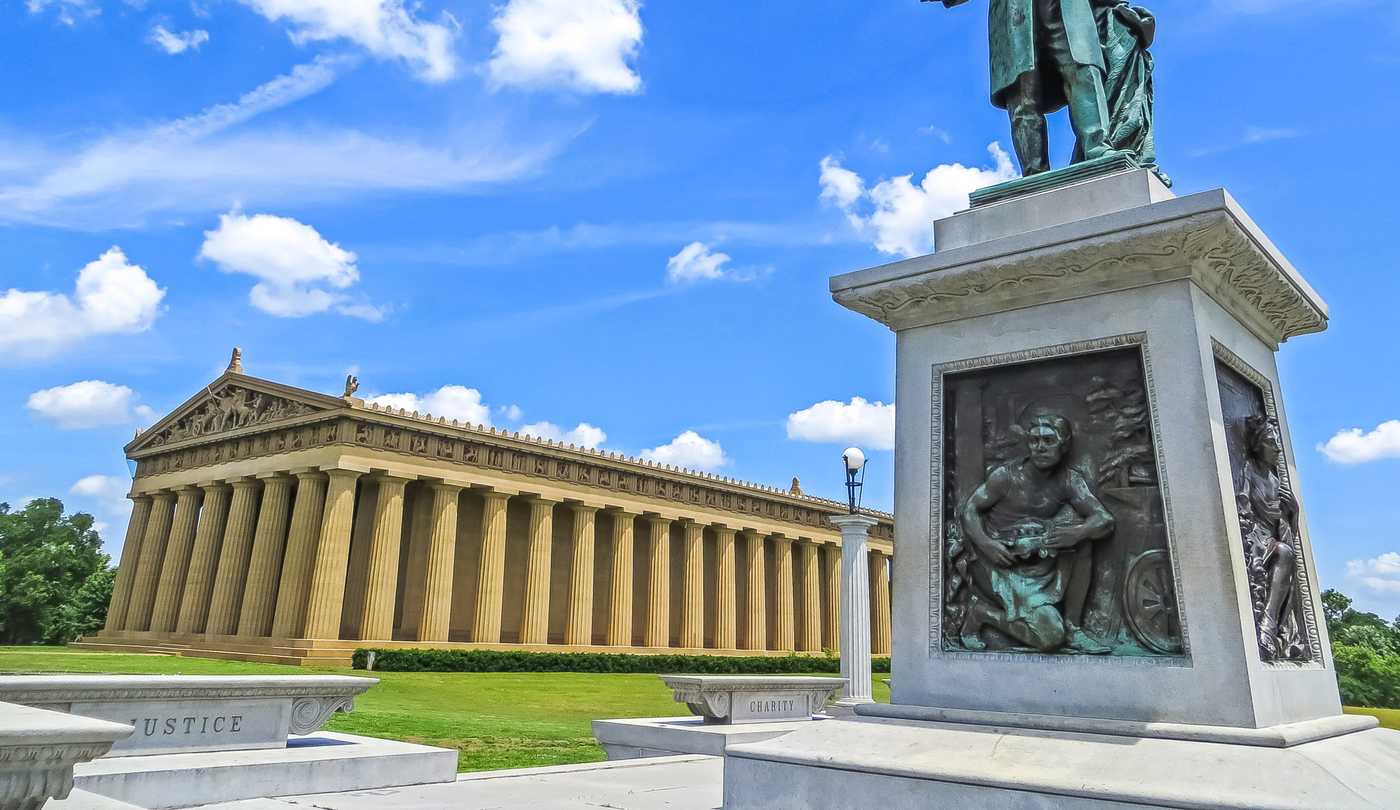 Centennial Park, a stone's throw away from Battlewood, is one of the city's premier green spaces. Spread over an expansive area, the park is home to the iconic Parthenon replica, serving as both a historical landmark and a gentle nod to Nashville's nickname as the "Athens of the South." Beyond its architectural marvel, Centennial Park is a haven for joggers, picnickers, and families. Its tranquil lake, adorned with geese and ducks, is a favorite spot for those looking for a quiet moment of reflection amidst the city's bustle.
For those truly looking to immerse themselves in nature, Radnor Lake State Park is an absolute gem. Situated slightly south of Battlewood, this park offers an authentic wilderness experience. With well-maintained trails that meander through lush forests and around the serene lake, it's a popular spot for birdwatchers, hikers, and photographers alike. The calmness of the lake at dawn, often enveloped in a gentle mist, is a sight to behold and a favorite for early risers.
Percy Warner Park, another natural sanctuary near Battlewood, is expansive and diverse. Its winding trails cater to both leisurely walkers and serious runners, and its equestrian paths attract horse-riding aficionados from all around. The park's elevation points, like the Luke Lea Heights, offer panoramic views of Nashville that are particularly breathtaking during sunsets.
Moreover, the Cumberland River that snakes its way through Nashville offers a plethora of water-based activities. Kayaking, canoeing, or simply strolling along the riverbank - there's no shortage of ways to enjoy the scenic beauty of this majestic river.
In essence, the vicinity of Battlewood offers a delightful palette of outdoor experiences. Whether one is looking to break a sweat, meditate amidst nature, or simply enjoy a sunny day outdoors, the options are as varied as they are abundant.
Education
For families in Battlewood, Nashville, TN, education is paramount, and thankfully, the area provides a variety of quality options for both public and private education.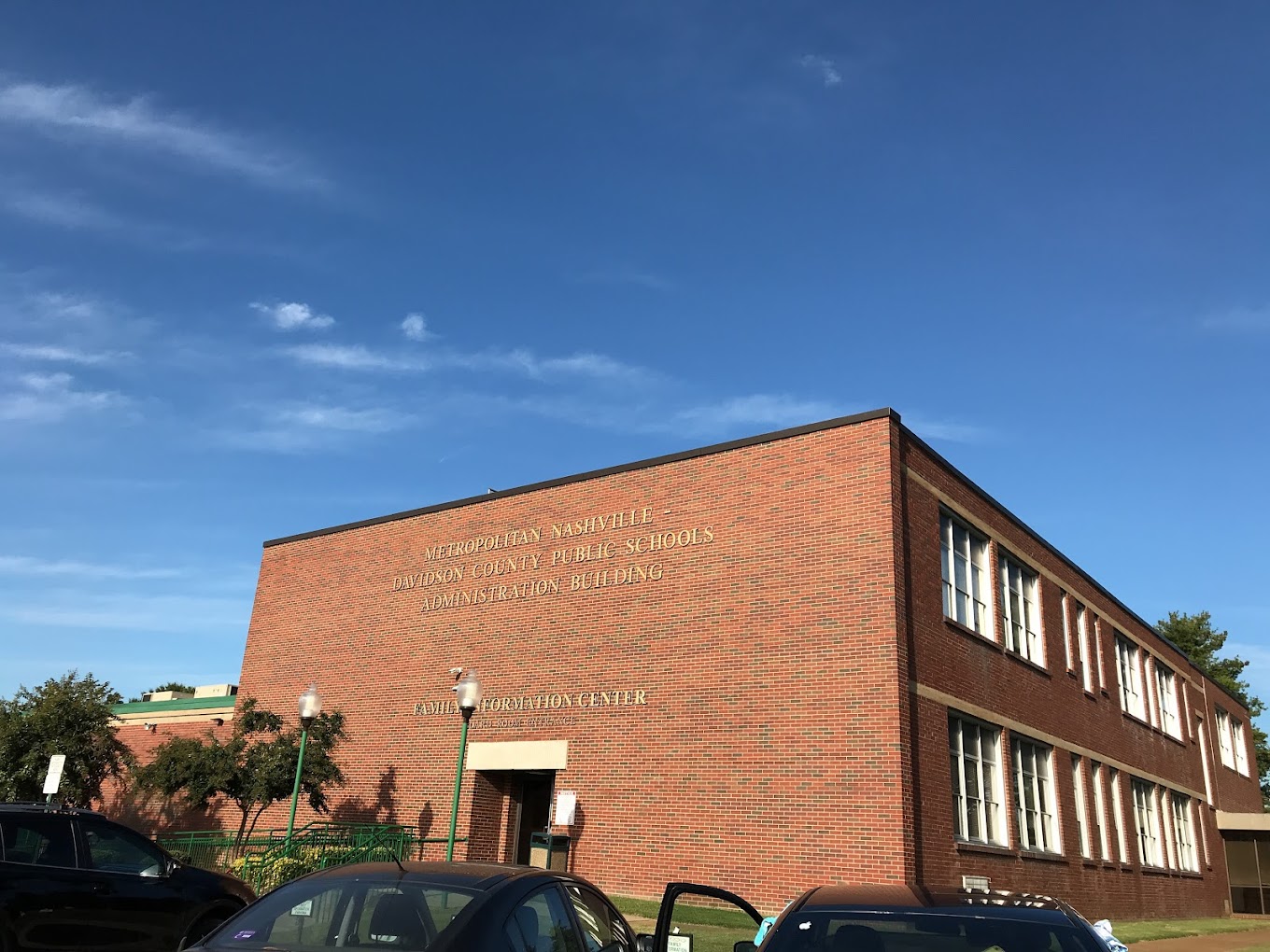 On the public education front, Nashville's Metro Public Schools system offers a range of institutions known for their academic rigor and commitment to student success. Hillsboro High School, not far from Battlewood, is often praised for its advanced placement courses and a myriad of extracurricular activities that nurture both the mind and spirit of its students. Its reputation for fostering a culture of academic excellence, coupled with its active involvement in community events, makes it a popular choice among local families.
For younger students, Julia Green Elementary is a standout, offering an environment where innovation meets foundational learning. The school places a significant emphasis on parent involvement, ensuring that the home-school connection remains strong and that children receive consistent support throughout their educational journey.
In terms of private education, Battlewood residents have access to some of the city's most prestigious institutions. The Harding Academy, for instance, offers a holistic learning experience with its small class sizes and personalized teaching approach. The academy's strong focus on arts, athletics, and academic achievement ensures that its students are well-rounded and prepared for the challenges of higher education.
Montgomery Bell Academy, another renowned private institution nearby, is known for its rigorous academic programs and a tradition of molding young men into future leaders. With a history spanning over a century, it has become synonymous with excellence in the Nashville educational landscape.
In addition to these, there's a rich tapestry of charter schools, magnet programs, and specialized institutions that cater to specific talents and needs, from arts to sciences. All in all, Battlewood's proximity to such diverse educational offerings means families can find a school environment that resonates with their values and aspirations, ensuring every child gets the best start in their academic journey.
Shopping and Retail
In and around the Battlewood area of Nashville, TN, shopping enthusiasts will find a delightful mix of retail options that cater to a range of tastes and preferences. The fusion of vintage Southern charm and contemporary style is palpable in the area's shopping scene, providing residents and visitors with a unique shopping experience.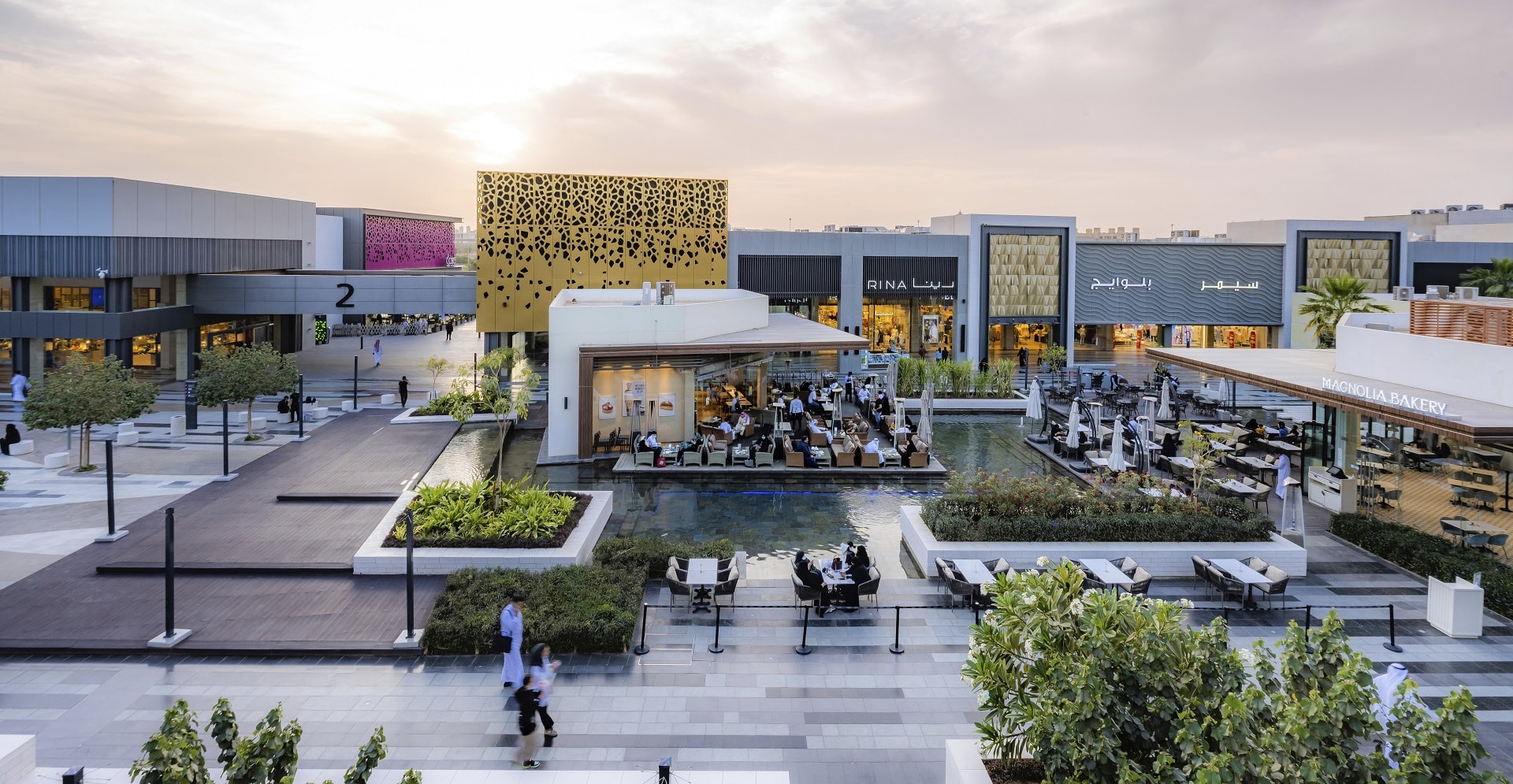 A short drive from Battlewood takes one to The Mall at Green Hills. This upscale shopping destination houses a selection of both high-end and mainstream brands, making it a go-to spot for fashion aficionados. From luxury labels like Louis Vuitton and Tiffany & Co. to popular retail staples like Nordstrom and Apple, the mall boasts a varied and expansive collection. Its inviting atmosphere, coupled with a selection of cafes and eateries, makes for a leisurely shopping day out.
For those with a penchant for boutique shopping, the 12 South neighborhood offers a quaint and eclectic mix. Shops like Imogene + Willie and White's Mercantile have gained quite a following for their curated selections. Whether you're on the hunt for handcrafted denim, artisanal home goods, or unique gifts, 12 South promises a shopping experience with a personal touch.
Hillsboro Village, another retail haven close to Battlewood, exudes a bohemian vibe. Home to an array of independent boutiques, vintage stores, and quirky gift shops, it's perfect for those seeking one-of-a-kind finds. Bookworms, in particular, will appreciate BookManBookWoman, a local bookstore that offers both new and used titles in a cozy setting.
And let's not forget the bustling Nashville Farmer's Market near the downtown area. This market is not only a hub for fresh produce but also features artisan crafts, handmade jewelry, and gourmet food stalls. It's an authentic Nashville experience, blending the joys of shopping with the warmth of the local community.
In essence, Battlewood's proximity to such a vibrant retail scene means there's always something for everyone, from luxury seekers to thrift enthusiasts. Whether you're indulging in retail therapy or simply window shopping, the area promises a delightful day out.
Business and Economy
Nashville, often affectionately termed the "Music City," is much more than just its melodious heritage. Close to Battlewood and the broader Nashville region, the economic tapestry is woven from a mix of traditional and emerging industries that give the city its economic vibrancy.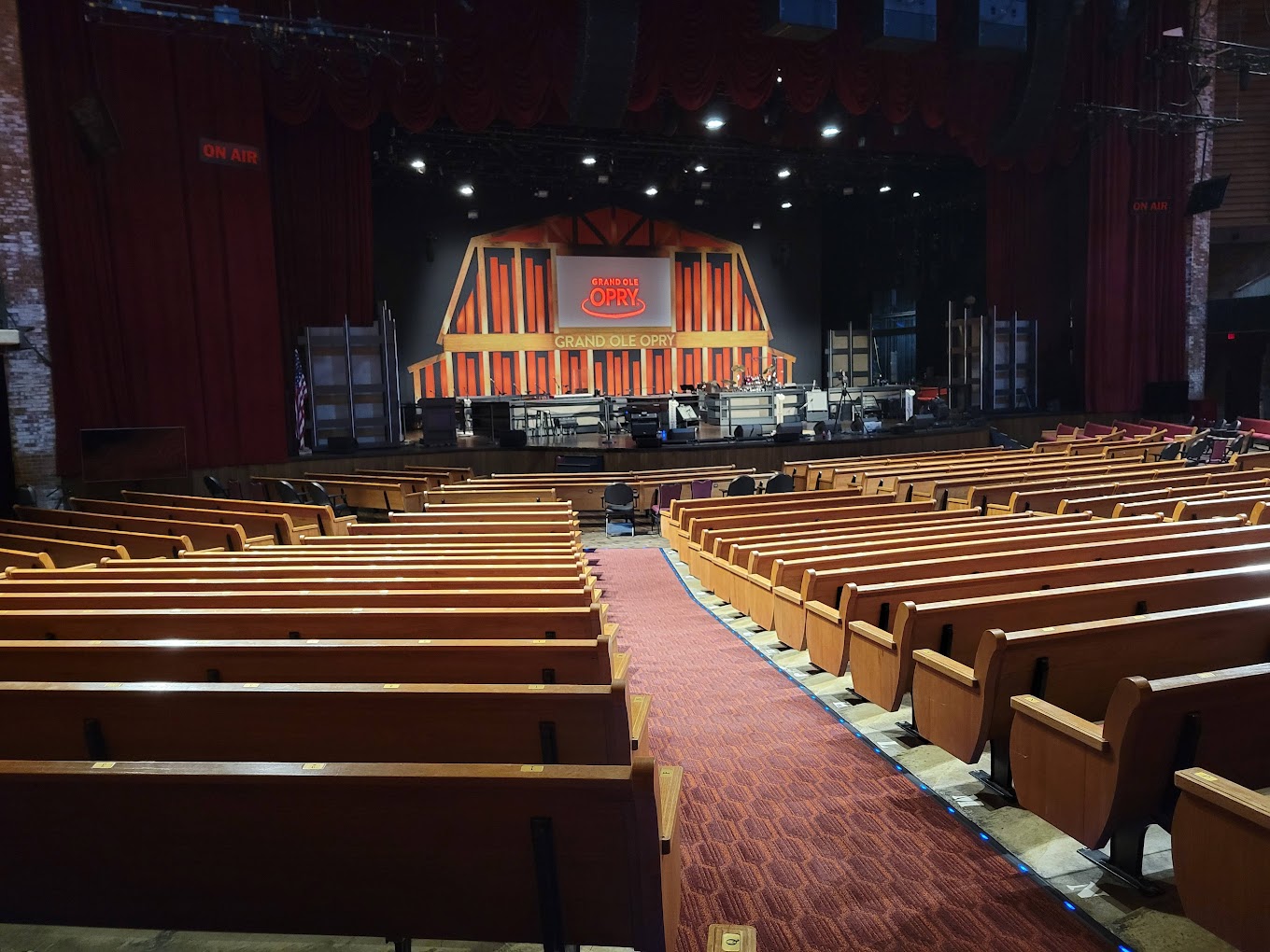 It's impossible to discuss Nashville's business landscape without highlighting its robust music and entertainment industry. The presence of iconic venues and institutions, such as the Grand Ole Opry, the Country Music Hall of Fame, and countless recording studios, drives a significant portion of the local economy. These institutions not only attract talent from across the globe but also support a myriad of secondary businesses like production companies, talent agencies, and music tech firms.
Healthcare is another powerhouse in the Nashville economy. Renowned institutions like the Vanderbilt University Medical Center provide not only top-tier medical services but also engage in groundbreaking research and development. This has, in turn, attracted numerous healthcare companies, ranging from hospitals to health tech startups, cementing Nashville's reputation as a healthcare hub.
Education and academia, fueled by institutions like Vanderbilt University and Belmont University, contribute significantly to the local economy. Their presence has fostered a thriving ecosystem of research, innovation, and tech startups. Many businesses have sprouted from university incubators, bringing fresh, innovative solutions to the market.
Real estate and construction have seen a boom in recent years, with Nashville's growing popularity attracting both businesses and new residents alike. This influx has driven demand for both commercial and residential spaces, leading to an uptick in construction projects and real estate transactions.
Additionally, tourism plays a significant role in supporting local businesses. From boutique hotels to restaurants and local craft stores, the steady flow of visitors ensures a bustling service industry.
In essence, the area around Battlewood benefits from Nashville's diverse economic landscape. This blend of traditional industries with emerging sectors ensures resilience and continued growth, making the region both a fantastic place to live and do business.
Hotels and Lodging
The Battlewood area and its neighboring locales in Nashville, TN, offer a delightful array of lodging options for both visitors and locals looking for a staycation. This melting pot of Southern charm and modern amenities means there's something for every traveler, from luxury seekers to those hunting for that authentic Nashville experience.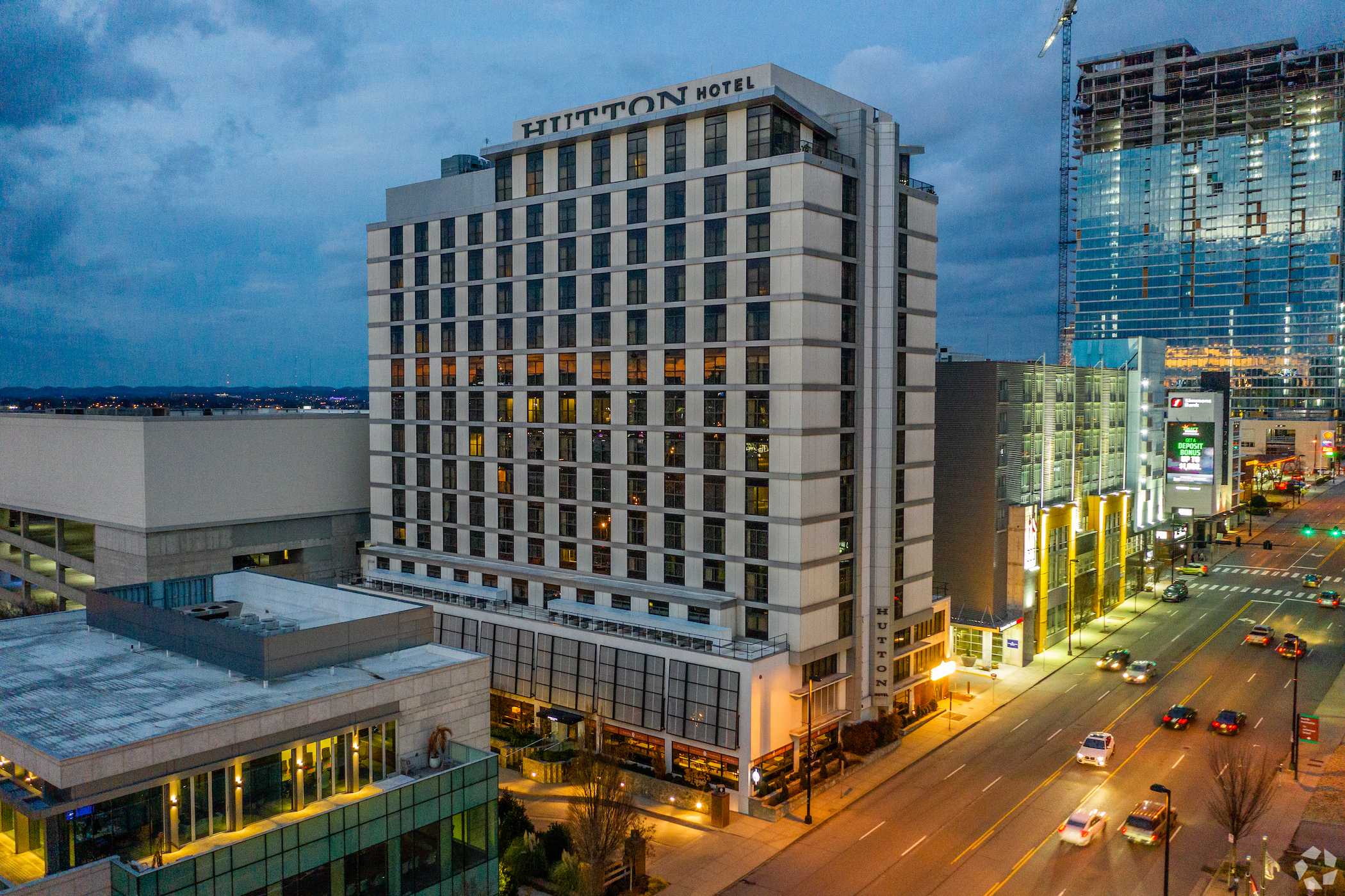 One cannot mention Nashville accommodations without highlighting the iconic Gaylord Opryland Resort & Convention Center. While it's a bit of a drive from Battlewood, its sheer grandeur and expansive indoor gardens make it well worth the visit. It's not just a place to lay one's head but an experience in itself. The resort offers a blend of upscale dining, shopping, and even a water park. It's particularly enchanting during the holiday season when it transforms into a winter wonderland, adorned with millions of lights.
In closer proximity to Battlewood, boutique hotels like the Hutton Hotel present a modern, chic ambiance. With its sustainable practices and locally-inspired designs, the Hutton is a favorite among environmentally conscious travelers. Its in-house restaurant and intimate music venue, Analog, provide guests with a taste of Nashville's rich musical culture without even having to step outside.
For those seeking a more intimate experience, bed and breakfasts scattered around the vicinity offer a cozy, home-away-from-home feel. The Big Bungalow Bed & Breakfast, for example, boasts of its historic charm and personalized service. Here, guests can immerse themselves in a traditional Nashville setting, complete with wrap-around porches and a touch of Southern hospitality.
Of course, if one is after the well-known hotel brands, the vicinity around Battlewood doesn't disappoint. From Marriott to Hyatt, most major chains have a presence here, ensuring consistent comfort and amenities for their guests.
Whether it's a lavish resort experience, the modern comforts of a boutique hotel, or the quaint charm of a bed and breakfast, the Battlewood area and broader Nashville have lodging options that cater to every traveler's whim and fancy. It's this blend of choices that makes the city such a compelling destination, regardless of the occasion or budget.
Travel and Transportation
When you're living in or visiting Battlewood, Nashville, TN, connectivity is certainly not a concern, especially with Nashville International Airport (BNA) being so conveniently close. Just a short drive away, the airport acts as the gateway to Nashville for travelers from around the country and even globally. Given its proximity to Battlewood, it's incredibly easy for residents or visitors to catch early morning flights or reach home quickly after a tiring journey. The airport is well-equipped with numerous amenities and offers a plethora of flight options, making both domestic and international travel a breeze.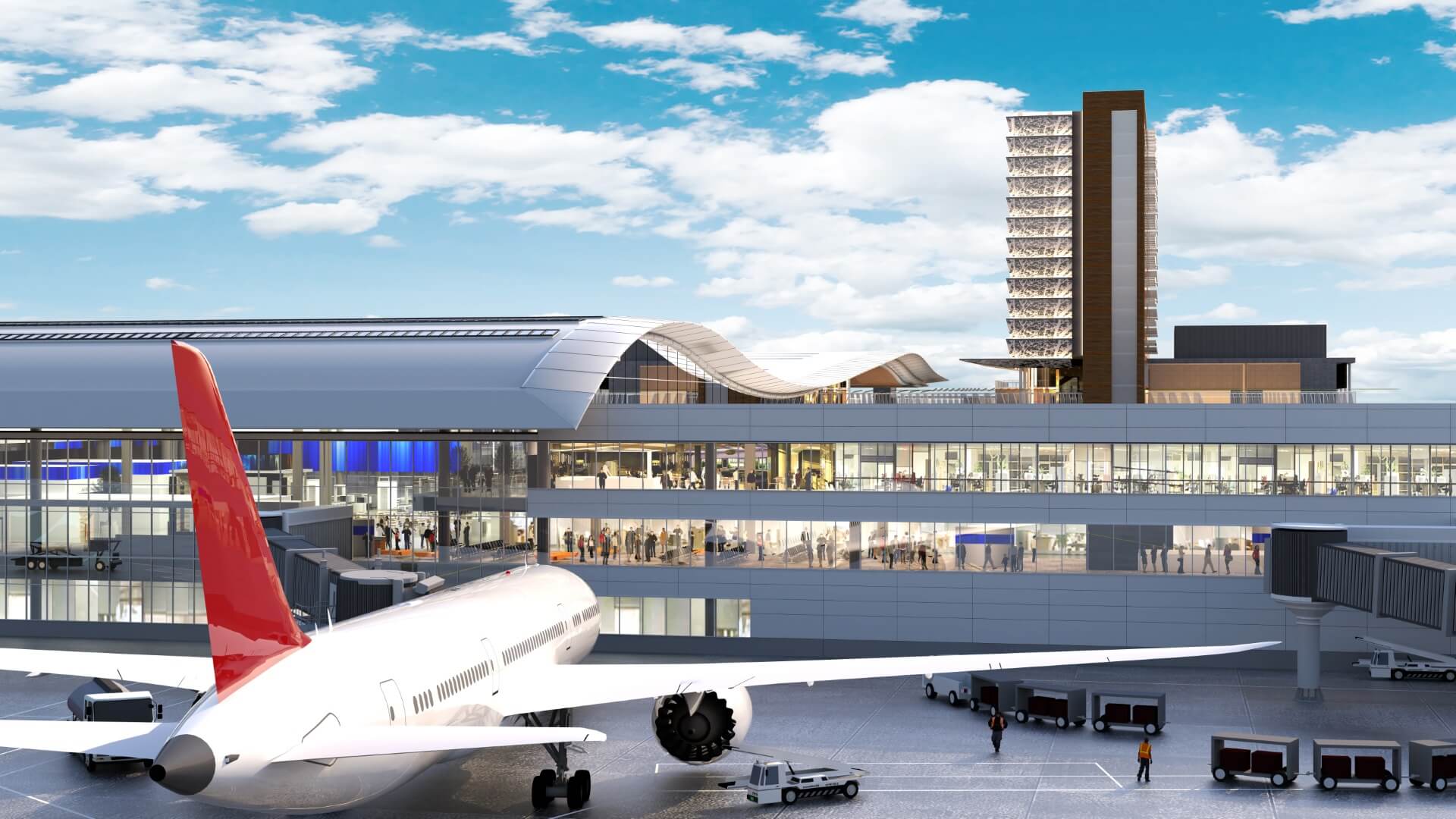 Now, when it comes to maneuvering around the city or getting to and from Battlewood without a personal vehicle, Nashville's public transportation system has got you covered. The Metropolitan Transit Authority (MTA) operates a series of buses known as WeGo Public Transit. These buses have routes that crisscross the city and even venture into the suburban areas. It's an efficient and affordable way to navigate Nashville. While it's always advisable to check the current routes and schedules, there's often a bus route that can get you close to, if not directly to, most of the city's main attractions and neighborhoods, including Battlewood.
Additionally, Nashville has been expanding its efforts towards more sustainable and varied transit options. Bike-sharing programs and electric scooter services have grown in popularity, especially in the urban core. These options are perfect for shorter trips or even just a fun ride around town on a sunny day.
For those who prefer ride-sharing, services like Uber and Lyft are widely available in Nashville and can offer a quick and convenient mode of transport from Battlewood to any desired destination.
In essence, whether you're jet-setting across the country, commuting to work, or just exploring the city, Battlewood's strategic location ensures you're always well-connected. And with the variety of public transportation options at your fingertips, getting around is both easy and convenient.