Battlefield Estates, Nashville, TN Homes for Sale
Battlefield Estates, Nashville, TN Homes for Sale
October 3, 2023
$1,588,900
Med. List Price
Battlefield Estates Homes
Homes in Battlefield Estates of Nashville, TN, are a testament to the harmonious blend of modern living and historical charm. Each property in this esteemed neighborhood showcases distinct architectural craftsmanship, often merging traditional southern design with contemporary touches. The vast majority of these homes boast expansive lots, allowing for sprawling gardens and outdoor spaces. It's not uncommon to find houses with wraparound porches, providing residents with a comfortable space to soak in the serene environment and engage in community banter.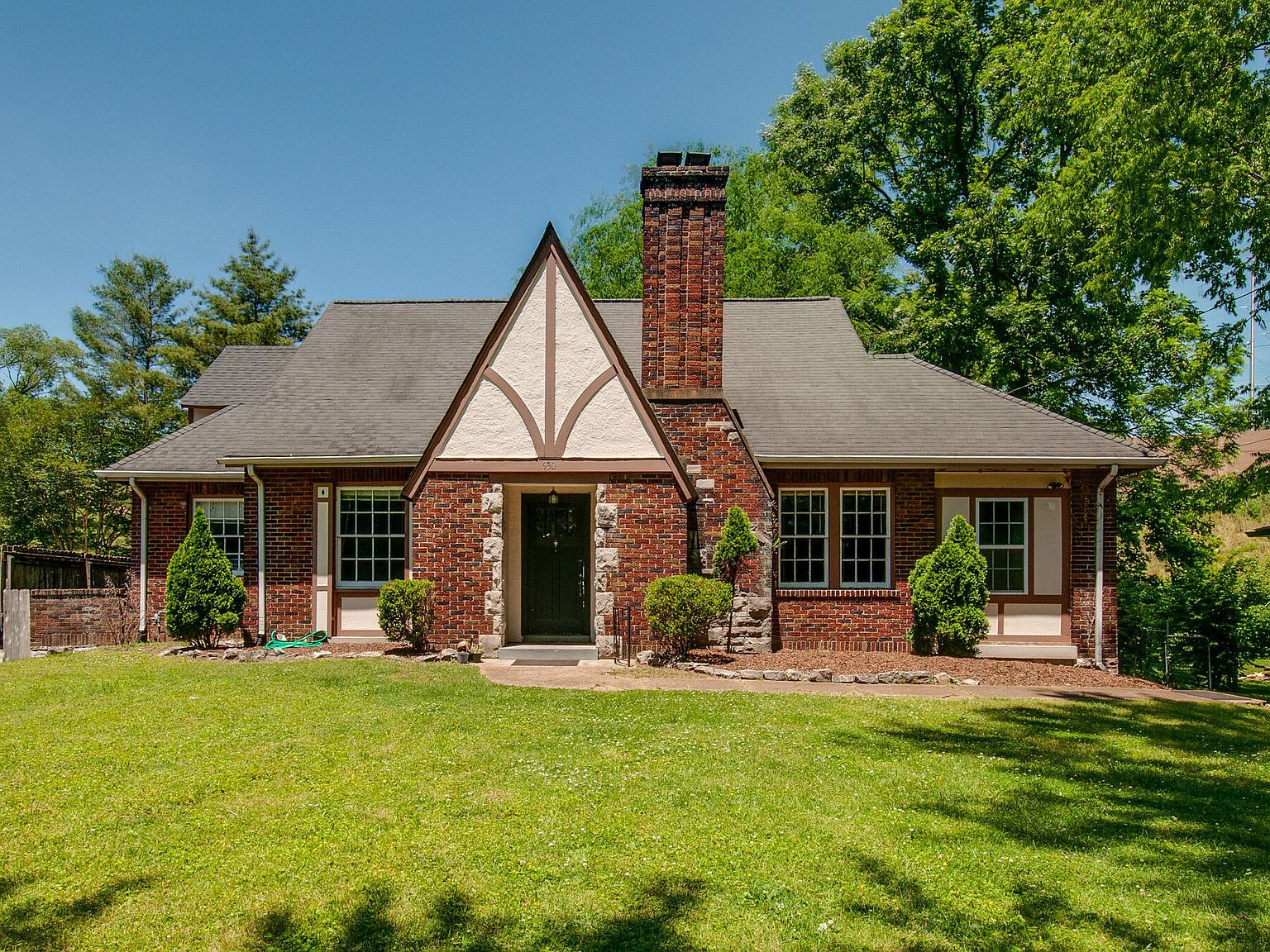 Within the walls of these homes, one can often find spacious interiors with attention to detail. Hardwood floors, large windows, and high ceilings are prevalent, allowing natural light to pour in and create an airy ambiance. The modern amenities in many of these homes, from state-of-the-art kitchens to luxurious master suites, ensure that residents can enjoy the comforts of the 21st century while still cherishing the timeless charm that Battlefield Estates is renowned for.
The surrounding community of Battlefield Estates further enhances the appeal of this distinguished neighborhood. The streets are lined with mature trees, offering shade and a touch of nature amidst the urban setting. The sense of community here is palpable. Neighbors are more than just people living next door; they are friends who gather for block parties, support local schools, and champion community projects. The community's commitment to preserving its rich history while embracing the future is evident in its various initiatives, from historical site preservation to infrastructure improvement projects.
Proximity to Nashville's key attractions is another boon for Battlefield Estates residents. The neighborhood is conveniently located, offering easy access to Nashville's bustling downtown, renowned music venues, cultural institutions, and dining hotspots. Yet, despite its closeness to urban amenities, Battlefield Estates maintains a peaceful atmosphere, making it a perfect enclave for those who want the best of both worlds.
Beyond the immediate boundaries of the Estates, the greater Nashville area provides a plethora of activities and amenities. Whether it's exploring the rich musical heritage of the city, indulging in its culinary delights, or enjoying the plethora of parks and recreational areas, residents of Battlefield Estates are never far from the action. This juxtaposition of peaceful residential living and vibrant urban exploration makes Battlefield Estates a sought-after destination for discerning homebuyers in the Nashville area.
Similar Communities
Nashville, TN, known for its vibrant music scene and rich history, is also home to a plethora of upscale neighborhoods, each exuding its unique charm while maintaining similarities in price point, construction, and lifestyle to Battlefield Estates.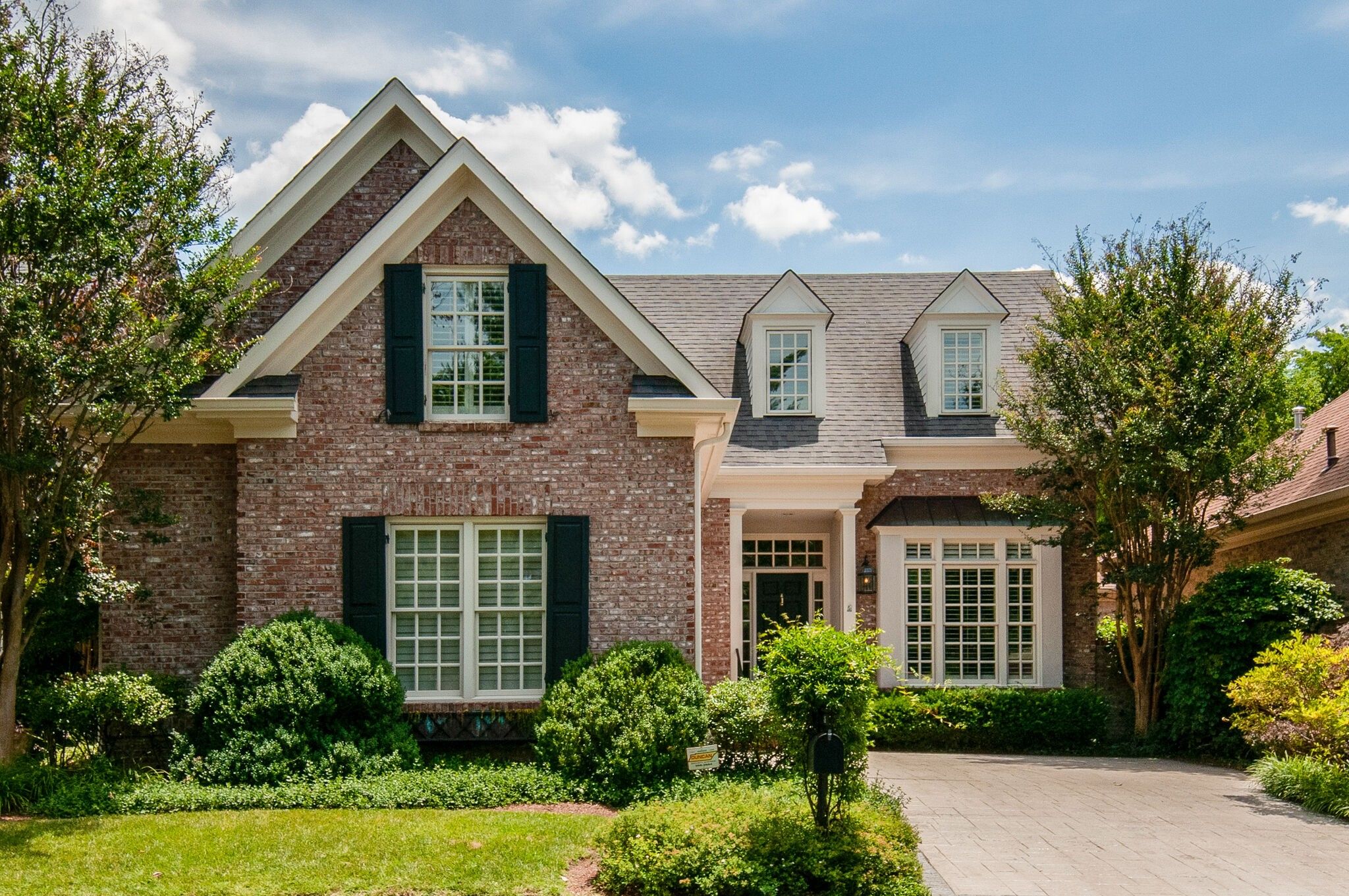 Whispering Hills is one such neighborhood that echoes the elegance and charm of Battlefield Estates. Nestled amidst lush greenery, the homes here showcase a blend of traditional Southern architecture and modern design elements. Just like in Battlefield Estates, Whispering Hills properties boast expansive lots, allowing homeowners to enjoy spacious gardens and outdoor relaxation spaces. The interiors of these homes are crafted with meticulous attention to detail, featuring luxurious amenities that cater to contemporary tastes while preserving a classic feel.
Another neighborhood that shares similarities with Battlefield Estates is Green Hills. This area, known for its upscale boutiques and dining establishments, is also home to many stately residences. Like those in Battlefield Estates, the homes here offer a harmonious blend of modern living with a nod to Nashville's rich history. Majestic facades, grand entryways, and beautifully landscaped gardens are common sights in Green Hills. Additionally, the community spirit here is vibrant, with residents frequently coming together for neighborhood events, local fundraisers, and community improvement projects.
Belle Meade is yet another area that mirrors the appeal of Battlefield Estates. Often referred to as one of Nashville's most prestigious addresses, Belle Meade's tree-lined streets are dotted with homes that exude opulence and grace. The architectural styles here vary, but they all retain a sense of timeless elegance. From sprawling estates to charming colonial homes, the craftsmanship and design aesthetic in Belle Meade align closely with what one would find in Battlefield Estates. The lifestyle here is one of refined sophistication, with residents having a keen appreciation for art, culture, and community involvement.
Lastly, Oak Hill offers a residential experience that is akin to Battlefield Estates. Positioned close to the heart of Nashville, yet maintaining a sense of seclusion, Oak Hill boasts homes that are architectural masterpieces. Expansive lawns, intricate woodwork, and bespoke interiors make each home in this neighborhood a testament to luxury living. The communal spirit here is strong, with residents placing a high value on neighborly bonds, cultural pursuits, and community development.
All these neighborhoods, while maintaining their unique identities, offer a living experience that is on par with the luxury, community spirit, and architectural splendor of Battlefield Estates.
Food Scene
Nashville, especially the vicinity of Battlefield Estates, has always been a delight for gastronomes. It's not just about Southern comfort food here, though that's certainly a highlight. The restaurant scene near Battlefield Estates offers a rich tapestry of flavors, ranging from classic American to international cuisines.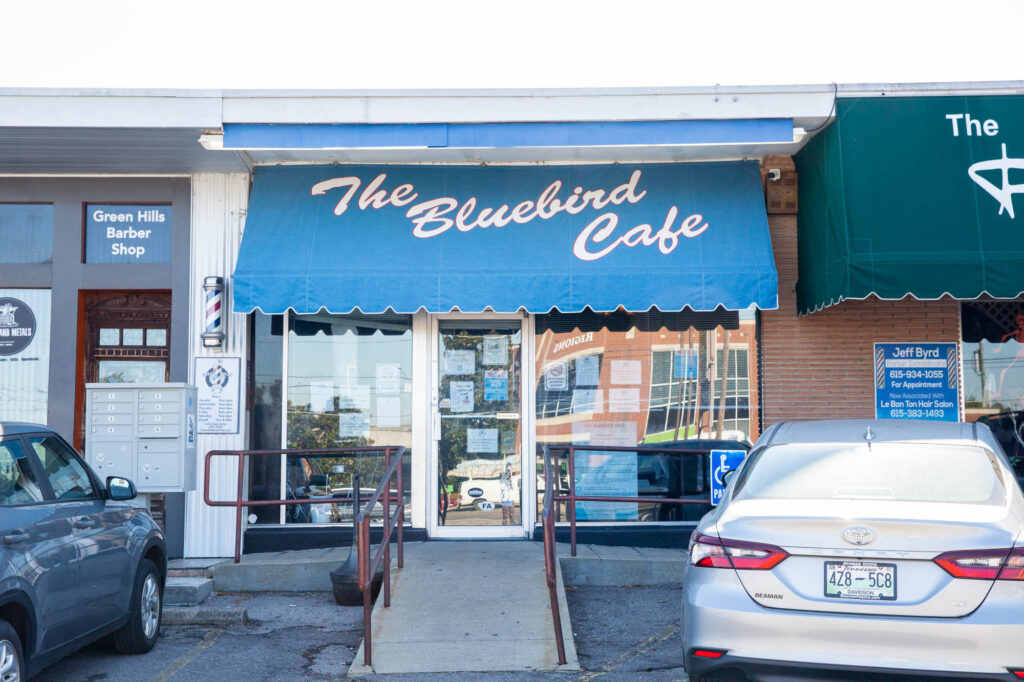 Just a short drive from Battlefield Estates, you'll come across The Bluebird Café. While many know it for its historic significance in the country music scene, this iconic spot also offers a delightful menu. Its cozy ambiance is the perfect backdrop for enjoying a hearty brunch or a casual dinner. Many locals rave about their southern-style breakfasts, which provide a delectable start to any day.
For those in the mood for something a bit more upscale, J. Alexander's might just hit the spot. This establishment is renowned for its steak and seafood dishes. Their wood-fired cuisine is a treat for the senses. The ambiance is elegant without being pretentious, and the service always comes with a friendly Nashville touch. It's a popular spot for residents to celebrate special occasions or just indulge in a gourmet meal.
On the international front, near Battlefield Estates, there's a myriad of options. From authentic Italian at Il Mulino to spicy Thai delights at The Smiling Elephant, the global palate is well-represented. And for those nights when you want to venture into the vibrant flavors of Mexico, Taqueria Del Sol offers an array of dishes that are both traditional and contemporary.
Of course, no discussion about Nashville's dining scene would be complete without mentioning its legendary barbecue joints. Martin's Bar-B-Que Joint, not far from Battlefield Estates, is a testament to the city's love for smoky, tender meats. Whether you're a fan of pulled pork, brisket, or ribs, a visit here is bound to satisfy those carnivorous cravings.
These are just a few dining gems around Battlefield Estates. Nashville's culinary landscape is vast and diverse, ensuring that residents and visitors alike have a myriad of delectable options to choose from, no matter the craving or occasion.
Entertainment
Ah, when you talk about Nashville, it's impossible not to dive into its rich tapestry of entertainment options, especially around the Battlefield Estates area. This city, famously dubbed the "Music City," is a mecca for music lovers. A stone's throw away from Battlefield Estates is the historic Grand Ole Opry, an American icon and a must-visit for anyone even slightly inclined towards country music. Every show there feels like stepping into a piece of musical history. From legendary performances to up-and-coming artists, there's always something electrifying about an evening at the Opry.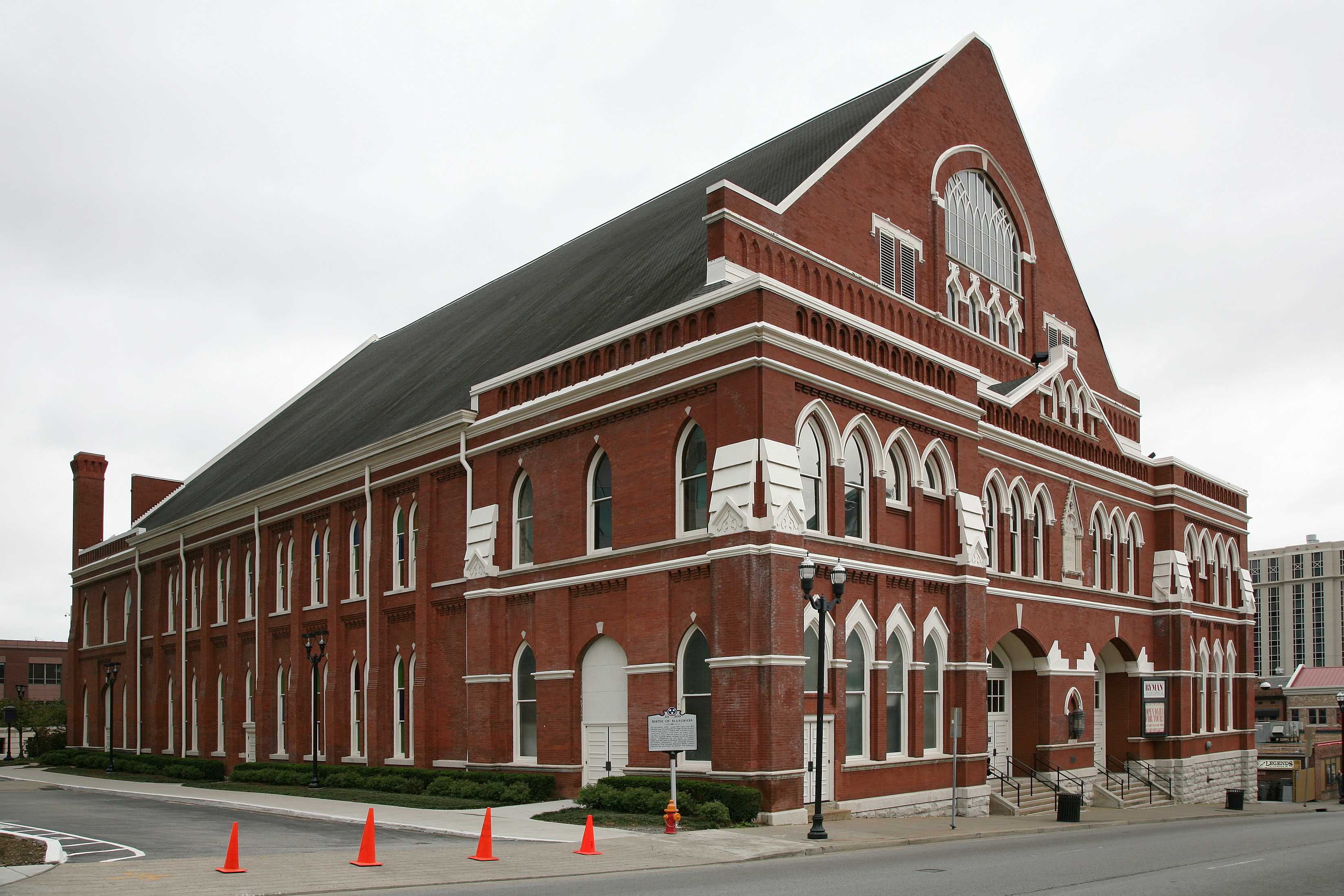 But it's not just country music that defines Nashville's entertainment scene. The Ryman Auditorium, often referred to as the "Mother Church of Country Music", hosts an array of artists from various genres. Its impeccable acoustics and intimate setting make any concert there a memorable experience. For those interested in diving deeper into the roots of American music, the nearby Country Music Hall of Fame and Museum is a treasure trove of artifacts and exhibits.
On the sporting front, the area around Battlefield Estates doesn't disappoint either. Football enthusiasts will be familiar with the Tennessee Titans, and catching a game at the Nissan Stadium is always a thrilling experience. The energy is palpable, and the camaraderie among fans makes every touchdown feel like a communal victory.
For hockey fans, the Bridgestone Arena is the place to be. Home to the Nashville Predators, this venue is always buzzing during the NHL season. The Predators have cultivated a passionate fan base, and their games are a blend of intense sporting action and infectious energy.
Beyond the major league sports, there are numerous other sporting events and recreational activities near Battlefield Estates. From golf tournaments to marathons, the community here is always active, cheering on participants or joining in the fun themselves.
In essence, the areas surrounding Battlefield Estates in Nashville serve as a perfect testament to the city's vibrant blend of musical heritage and sporting enthusiasm. Whether you're tapping your feet to a country tune or cheering for a home run, there's no shortage of entertainment around here.
Health and Wellness
Health and wellness are certainly not overlooked in and around the vicinity of Battlefield Estates in Nashville, TN. The community and surrounding areas are brimming with options that cater to those conscious of leading a healthy and balanced lifestyle.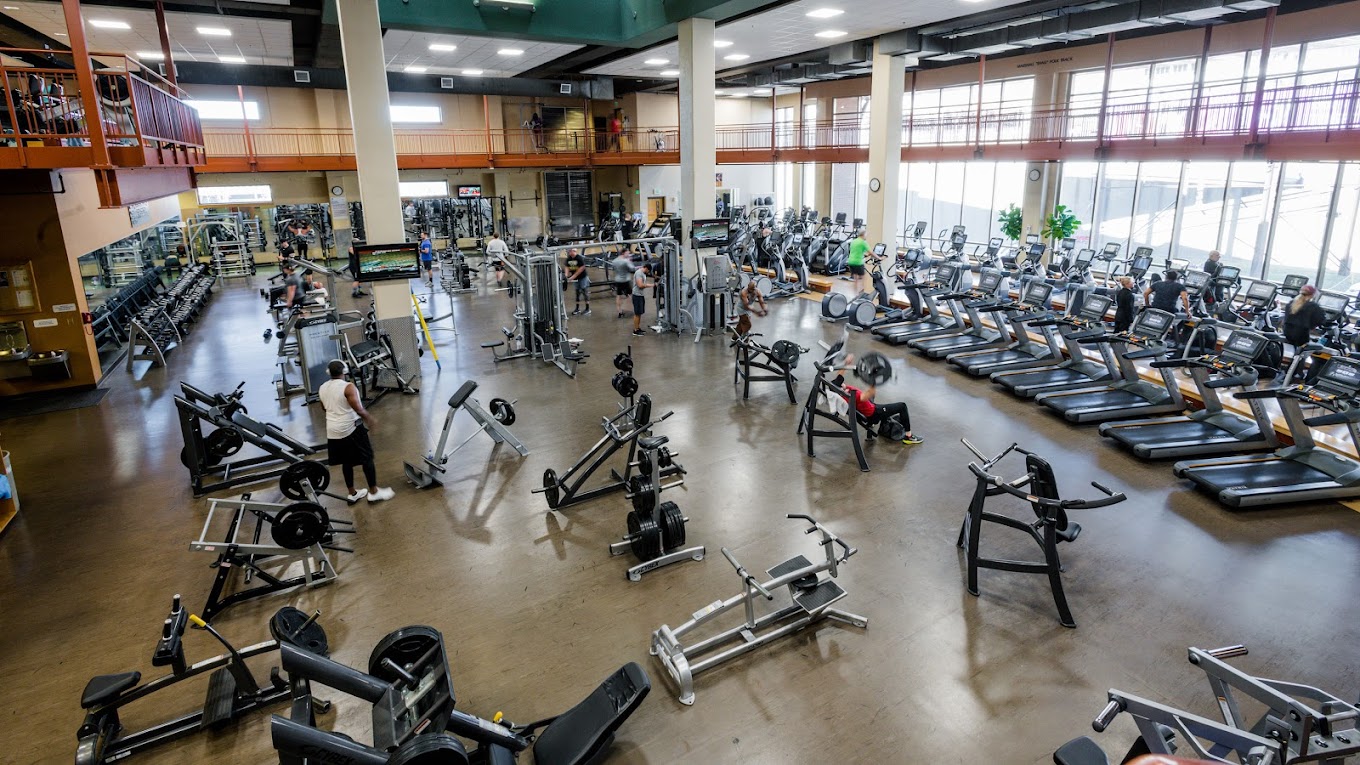 For starters, let's talk about the plethora of parks and green spaces. Centennial Park is one such gem. It's more than just a place for a leisurely stroll; it offers expansive green fields perfect for yoga sessions, tai chi, or even a high-intensity boot camp. The serene lake in the middle of the park provides a tranquil backdrop for meditation or simply some moments of reflection. Many residents often start their day here, jogging along the pathways and soaking in the fresh morning air.
Then there's the local YMCA. It's not just a gym, but a community hub. From swimming pools to state-of-the-art fitness equipment and a range of classes, there's something for everyone. Whether you're into spinning, pilates, or zumba, the enthusiastic instructors make each session both challenging and fun. It's not uncommon to find neighbors bonding over a shared fitness class or discussing nutrition tips.
Speaking of nutrition, the areas around Battlefield Estates offer a variety of organic and health-focused eateries and markets. The Nashville Farmers' Market is a particular favorite among locals. Here, residents can source fresh, locally grown produce, artisanal cheeses, and other wholesome products. The importance of farm-to-table is not just a trend here, but a lifestyle. Plus, several cafes within the market serve delicious dishes crafted from these fresh ingredients, allowing visitors to savor a healthy meal after their shopping spree.
For those who seek holistic wellness, there are several wellness centers and spas offering a range of therapies from massages to acupuncture. These establishments, coupled with a number of meditation centers, provide residents with avenues to achieve mental and spiritual balance, complementing their physical well-being.
In essence, Battlefield Estates and its neighboring areas in Nashville have truly embraced the health and wellness movement. It's not just about fitness, but a comprehensive approach to well-being, ensuring that residents have all they need to lead a balanced, healthy life.
Outdoor Lifestyle
When one thinks of Nashville, the hustle and bustle of a lively city might come to mind. However, nestled within and around places like Battlefield Estates, you'll discover that Nashville boasts a rich tapestry of parks, nature, and opportunities for outdoor enthusiasts.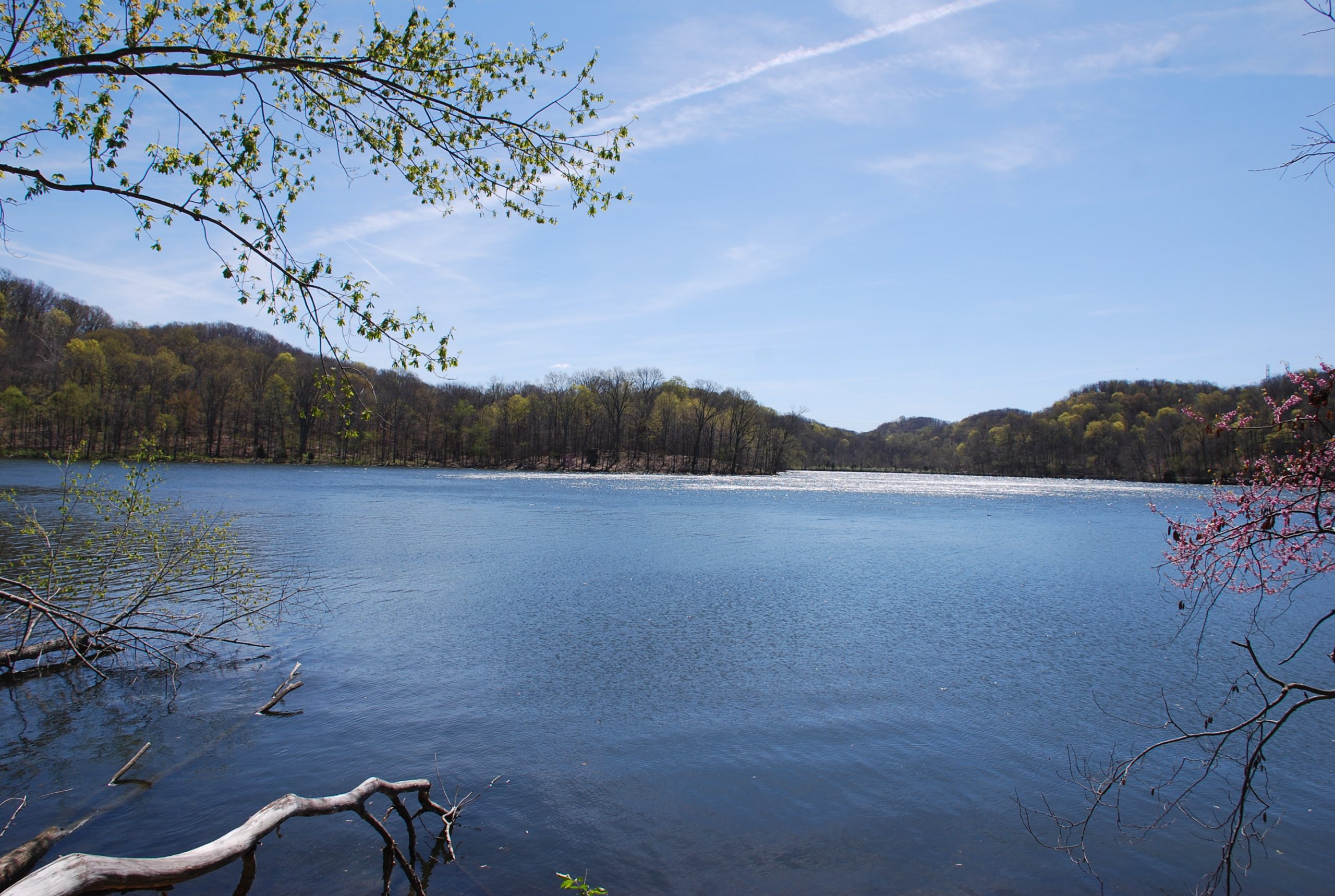 One of the standout green spaces near Battlefield Estates has to be Centennial Park. This sprawling urban oasis offers much more than its iconic replica of the Parthenon. Locals flock to the park to picnic, paddle-boat, or simply bask under the trees with a good book in hand. On any given day, you might find impromptu soccer matches, families flying kites, or artists capturing the serene beauty of the park on canvas.
Radnor Lake State Park is another gem in the vicinity. It's a haven for nature lovers. The tranquility of the lake, set against a backdrop of lush hills, is truly a sight to behold. The trails here cater to both casual strollers and avid hikers. As you traverse its paths, you're treated to the sights and sounds of local wildlife - from chattering squirrels to majestic deer. Birdwatchers, especially, consider Radnor Lake a paradise, with numerous species often spotted flitting about.
For those who are passionate about cycling, the Shelby Bottoms Greenway is a treat. Stretching for miles, this multi-use trail offers cyclists, joggers, and walkers a scenic route alongside the Cumberland River. There are several access points, and along the way, you'll find informative signboards detailing the area's ecology and history.
Nashville's commitment to the outdoors isn't just limited to parks. The Harpeth River is a popular spot for kayaking and canoeing. Its meandering path through the landscape offers paddlers a mix of calm stretches and mild rapids, making it suitable for both beginners and experienced adventurers.
In a nutshell, the areas around Battlefield Estates offer a refreshing blend of urban conveniences and natural retreats. For residents and visitors alike, Nashville provides ample opportunities to step out and embrace the great outdoors, reinforcing the idea that city living and nature can harmoniously coexist.
Education
Residents of Battlefield Estates in Nashville, TN, are fortunate to have a wealth of educational options, spanning both public and private sectors, ensuring a bright academic future for their children.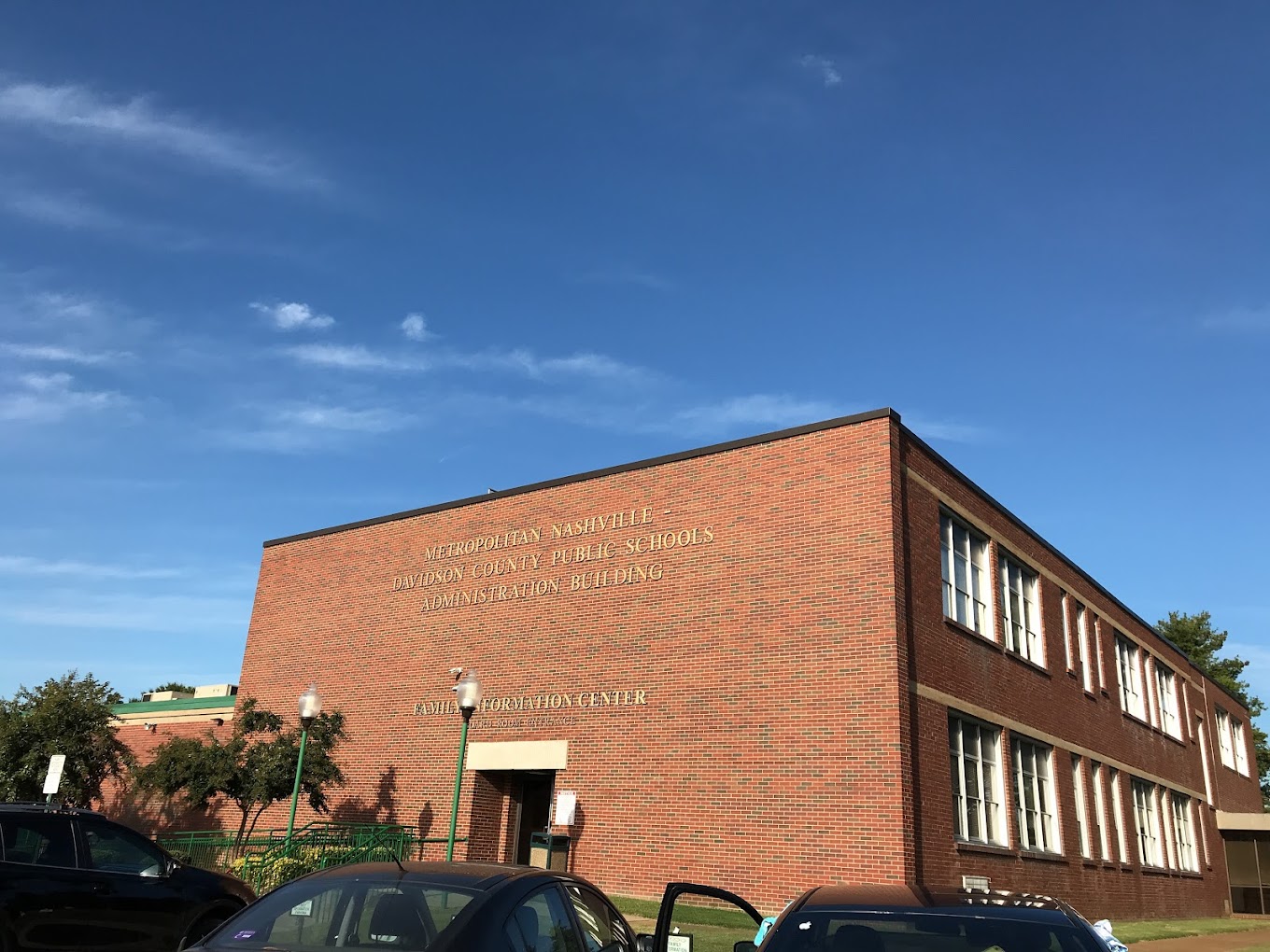 On the public education front, the Metro Nashville Public Schools (MNPS) serves the area, providing a diverse range of academic programs to cater to the unique needs and aspirations of its students. Within this district, there are several schools that have consistently garnered praise for their dedicated faculty, robust curriculum, and extracurricular offerings. MNPS also places a strong emphasis on community involvement, ensuring that parents play an active role in their child's educational journey. This commitment to inclusive education has fostered an environment where students are not only academically challenged but also nurtured to grow as responsible community members.
For those leaning towards private education, Nashville offers a plethora of esteemed institutions near Battlefield Estates. One such institution is the Montgomery Bell Academy, an all-boys school known for its rigorous academic program and a strong emphasis on character development. On the other side of the spectrum, Harpeth Hall, an all-girls school, is renowned for empowering its students to be leaders in every sphere of life. These institutions, along with several others, offer smaller class sizes, fostering a more personalized approach to education. With a rich tapestry of arts, sports, and academic endeavors, students are not only prepared for higher education but also equipped with the skills to navigate the complexities of the modern world.
Additionally, for parents seeking an alternative approach, there are several Montessori and Waldorf schools in the vicinity. These institutions place a strong emphasis on holistic education, encouraging students to be curious, independent learners. Such schools, often set in serene environments, offer a unique blend of academic rigor and creative exploration.
In essence, whether one leans towards the comprehensive offerings of public schools or the specialized environments of private institutions, families in and around Battlefield Estates are sure to find a school that aligns with their educational philosophies and aspirations for their children.
Shopping and Retail
Ah, shopping near Battlefield Estates in Nashville, TN – it's a delightful experience that seamlessly blends the charm of the South with contemporary retail options. For those who reside in or visit the area, there's a broad spectrum of shopping venues to indulge in.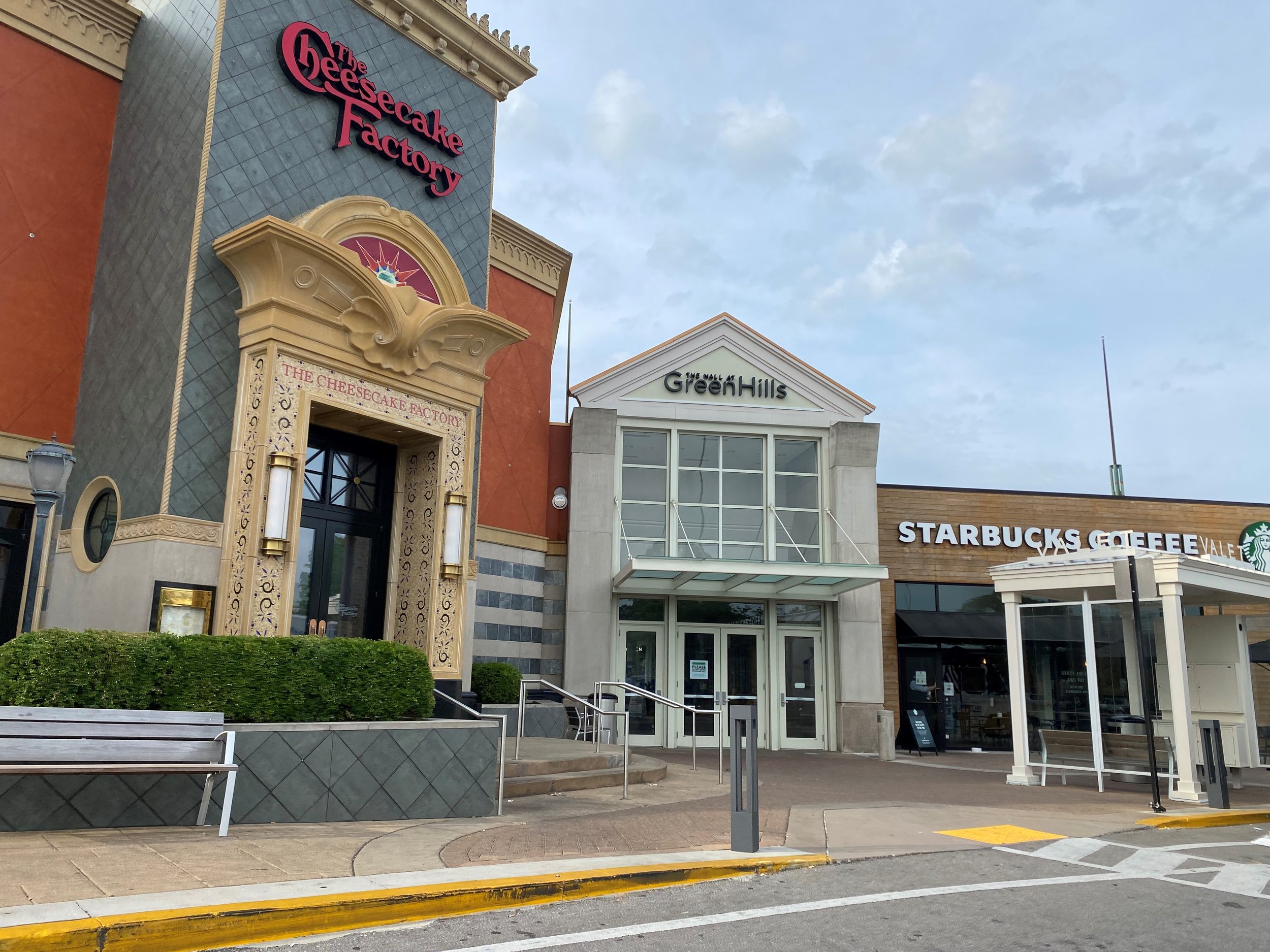 Let's start with The Mall at Green Hills. This upscale shopping center is a favorite among both locals and visitors. With a range of high-end retailers, it's the place to be for those with a penchant for luxury brands. Whether you're on the hunt for the latest fashion trends, exquisite jewelry, or even just window shopping, The Mall at Green Hills provides an elegant setting to spend a day indulging in some retail therapy. Plus, its selection of eateries ensures that shoppers can refuel in style.
For those who prefer a more eclectic shopping experience, the 12 South neighborhood is just a short drive away. This vibrant area boasts a collection of boutique stores, each with its own unique flair. From artisanal crafts, vintage finds, to locally designed clothing, 12 South is a testament to Nashville's creative spirit. Strolling down its streets feels like embarking on a treasure hunt, with each store offering something distinct and captivating.
Of course, no discussion about shopping in Nashville would be complete without mentioning the city's storied relationship with music. Near Battlefield Estates, you can find several music stores, offering everything from vintage vinyl records to the latest chart-toppers. For the budding musician, there's also an array of instrument shops, where one can find anything from a classic Gibson guitar to a harmonica.
In addition to these highlights, the areas surrounding Battlefield Estates are peppered with charming bookstores, artisanal bakeries, and quirky gift shops. These establishments, often run by local entrepreneurs, add a personal touch to the shopping experience. It's not just about the purchase, but the stories, conversations, and connections that come with it.
So, whether you're a dedicated shopper with a keen eye for the latest trends or someone who simply enjoys the ambiance of bustling streets and vibrant storefronts, the vicinity of Battlefield Estates has something to offer everyone.
Business and Economy
The vicinity of Battlefield Estates in Nashville, TN, benefits from a diverse economic fabric that makes the area both dynamic and resilient. When we chat about Nashville's economic landscape, it's hard to ignore the towering influence of the music industry. After all, Nashville isn't called the "Music City" for no reason. This title doesn't just refer to the countless artists and musicians that the city births or attracts, but also the myriad of supporting businesses - from record labels to sound engineering firms, music publishers, and talent agencies. This industry not only infuses the local culture with a creative vibrancy but also provides a wide range of employment opportunities for its residents.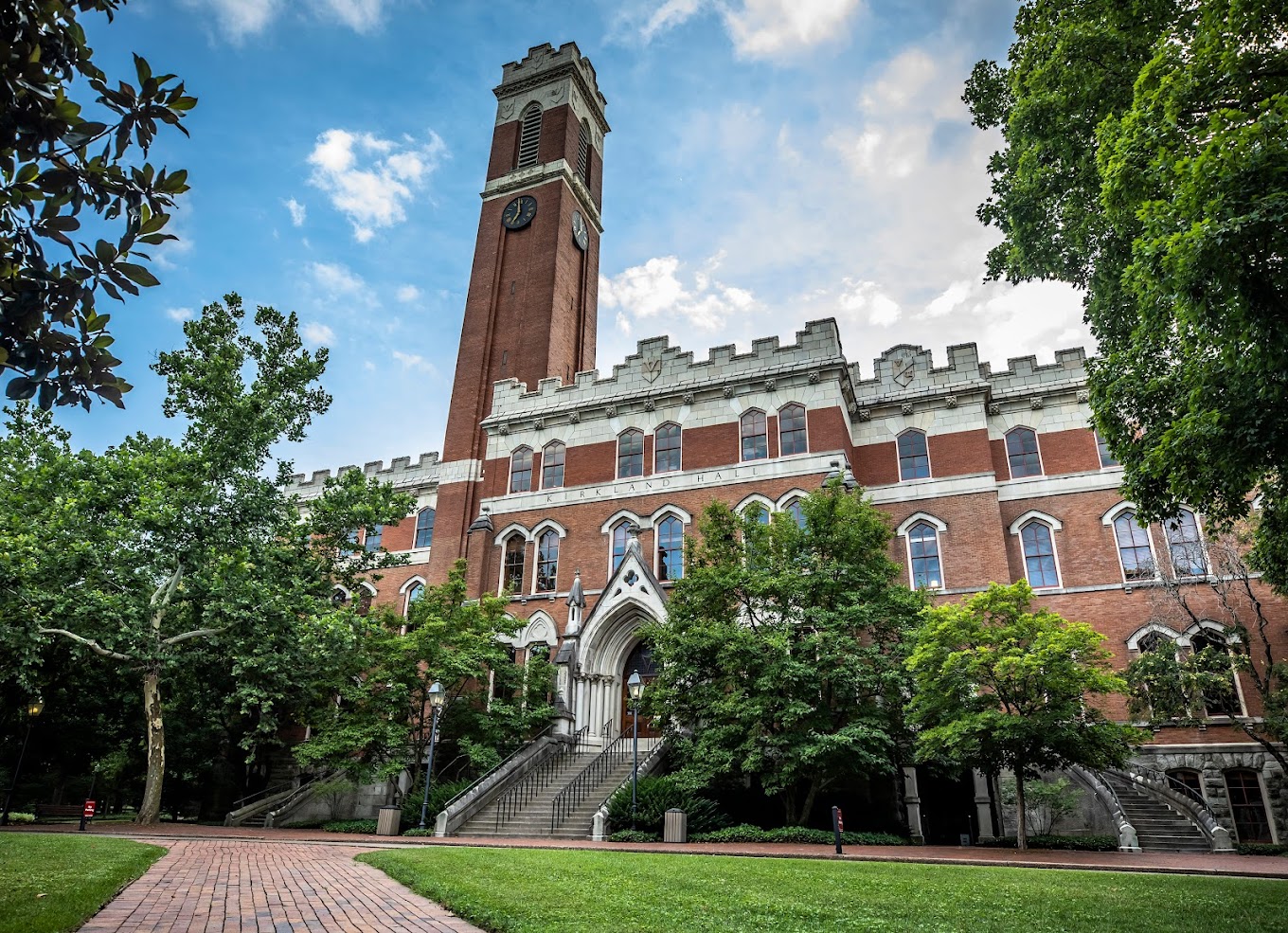 Moving away from the melodic strains of the city, healthcare is another significant pillar supporting Nashville's economy. Renowned medical institutions, research centers, and healthcare companies have made Nashville their home. The presence of giants like the HCA Healthcare and Vanderbilt University Medical Center, among others, fortifies the city's reputation as a healthcare hub. These establishments not only offer world-class medical services but also drive research, innovation, and employment in the sector.
Moreover, Nashville's strategic location has made it a hub for logistics and transportation. Numerous companies have set up distribution centers in the region, capitalizing on its central location and excellent connectivity. This has led to a robust infrastructure network, creating jobs in transportation, warehousing, and related services.
Education and academia also play a pivotal role in the area's economy. Institutions like Vanderbilt University, Belmont University, and Tennessee State University, to name a few, not only educate the next generation but also provide substantial employment and contribute to local research and innovation.
The hospitality and tourism sectors, buoyed by Nashville's rich cultural offerings and its reputation as a must-visit destination, further fuel the local economy. From hotels to restaurants, bars, and entertainment venues, this industry ensures a steady influx of visitors and the dollars they bring with them.
In essence, the areas around Battlefield Estates are bolstered by a diverse array of industries and businesses. From the soulful chords of its music heritage to the cutting-edge advancements in healthcare, Nashville continues to showcase its multifaceted economic strength.
Hotels and Lodging
The areas around Battlefield Estates in Nashville, TN, are a testament to Southern hospitality, and this sentiment is beautifully encapsulated in the varied accommodation options available to visitors. From luxurious hotels to quaint bed and breakfasts, there's something that fits the taste and budget of every traveler.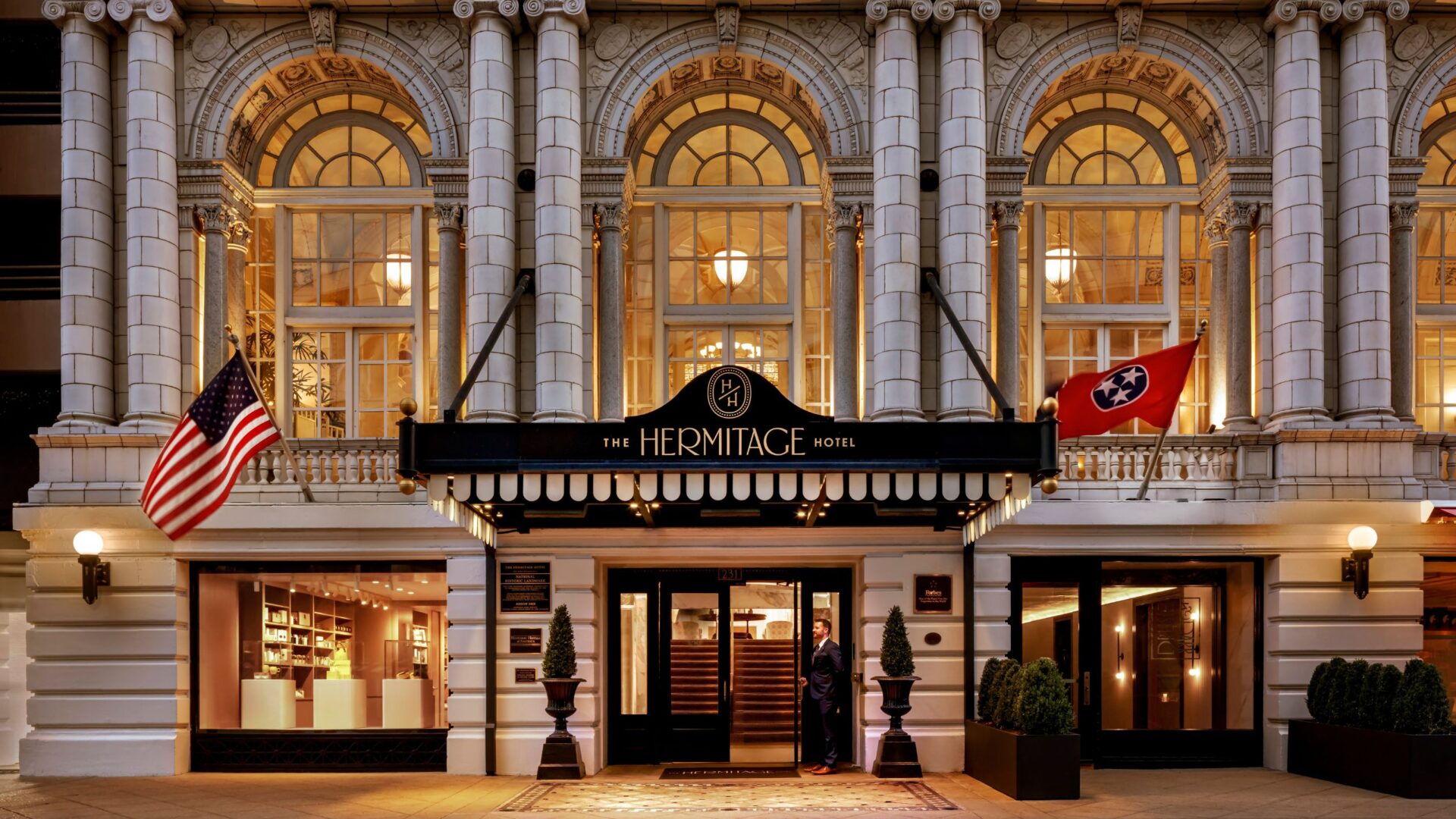 One cannot mention Nashville's lodging scene without giving a nod to its luxury hotels. Establishments like The Hermitage Hotel provide an experience steeped in opulence. From its grand architecture to the impeccable service, a stay here feels like a step back in time to an era of grandeur. For those seeking a more modern flair, boutique hotels pepper the landscape, offering chic interiors, rooftop bars, and an ambiance that marries contemporary style with classic Nashville charm.
Now, if you're the kind of traveler who's looking for a more personal touch, the bed and breakfast options near Battlefield Estates are sure to delight. These establishments, often set in historic homes, provide a cozy atmosphere that's hard to find in larger hotels. The hosts, with their wealth of local knowledge, are always eager to share stories, tips, and sometimes, a homemade breakfast that gives you a true taste of Southern cuisine. Waking up to the aroma of fresh biscuits, country ham, and grits is an experience that remains etched in the memories of many a traveler.
Of course, for those who prefer a mix of privacy and the comforts of home, there are numerous vacation rentals in the vicinity. From charming cottages to modern apartments, these options allow visitors the flexibility to craft their own Nashville experience. Whether it's cooking up a local recipe in the kitchen or lounging on a private patio with a cup of coffee, these rentals often become a home away from home.
In essence, the accommodation scene near Battlefield Estates is as diverse and vibrant as Nashville itself. Whether you're on a romantic getaway, a family vacation, or a solo adventure, you're bound to find a place that feels just right, making your Nashville sojourn truly unforgettable.
Travel and Transportation
When it comes to accessibility and transportation around Battlefield Estates in Nashville, TN, residents and visitors alike are well-connected. One of the primary conveniences of the area is its proximity to the Nashville International Airport. Just a short drive away, this major hub welcomes flights from all over the country and numerous international destinations. For those living in Battlefield Estates or nearby areas, the ease of reaching the airport makes both business and leisure travel a breeze. Whether you're jet-setting on a spontaneous weekend getaway or expecting out-of-town guests, the close-knit distance to the airport is undeniably a significant perk.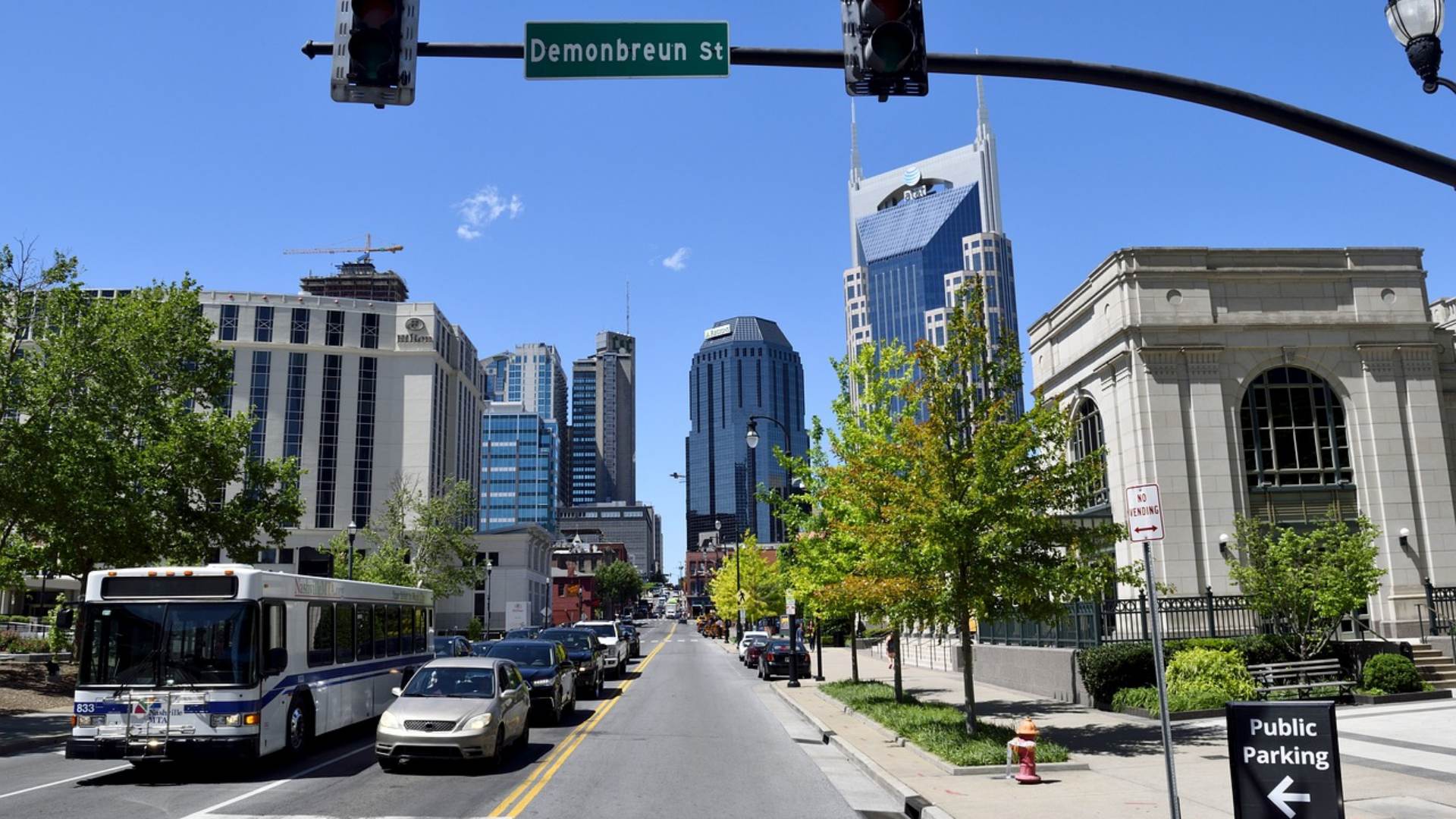 But what about day-to-day commuting or when you want to leave the car behind? Nashville's public transportation system, operated by WeGo Public Transit, offers several options. With bus routes that crisscross the city, it's relatively straightforward to hop on a bus and head downtown or to other notable Nashville neighborhoods. The buses are not only affordable but also well-maintained and punctual. For those who frequent downtown Nashville, whether for work or play, the WeGo Central bus station serves as a major hub, making transfers and route planning straightforward.
Beyond the conventional bus routes, Nashville has embraced modern transit solutions as well. Ride-sharing platforms like Uber and Lyft are prevalent and offer an alternative means of transportation for those spontaneous plans or nights out in the city.
Additionally, there's been buzz around expanding transportation options to include light rail and dedicated bike lanes in parts of the city, hinting at even more connectivity in the future. This potential growth aligns with Nashville's ethos – respecting its historic roots while evolving to meet the needs of its modern residents.
In essence, while the tranquility and charm of Battlefield Estates might make residents feel they're in a suburban haven, the area's accessibility ensures they're never too far from the heart of the action or a gateway to the skies. It's this balance that makes living in or near Battlefield Estates so appealing to many.