Battery Park, Nashville, TN Homes for Sale
Battery Park, Nashville, TN Homes for Sale
September 27, 2023
$1,500,000
Med. List Price
Battery Park Homes
Homes in Battery Park, Nashville, TN, are a reflection of the city's rich tapestry of history and contemporary design. The architectural styles are diverse, ranging from classic brick townhomes to sleek modern builds, all embodying an aura of timeless elegance. Many of these homes feature spacious layouts, with an emphasis on open-concept designs that promote fluidity between living spaces. The use of large windows and well-placed skylights is common, allowing natural light to bathe the interiors and provide picturesque views of the park and the surrounding neighborhood.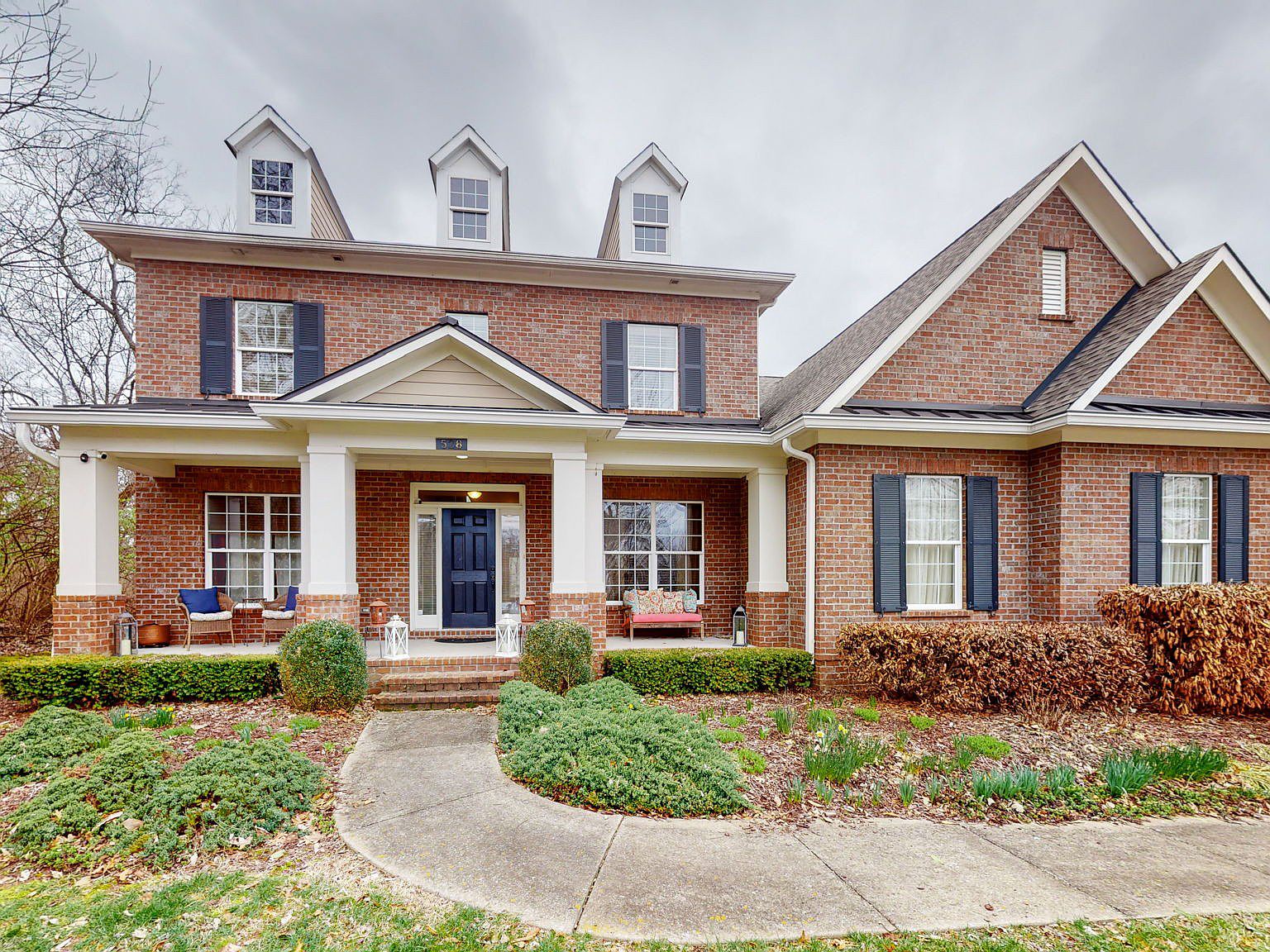 One of the most striking characteristics of the homes in Battery Park is the attention to detail evident in both the interior and exterior finishes. From hand-scraped hardwood floors to gourmet kitchens outfitted with top-of-the-line appliances, homeowners can expect the finest in craftsmanship and materials. Many homes also offer outdoor spaces, whether in the form of private courtyards, rooftop terraces, or beautifully landscaped gardens, enabling residents to enjoy Nashville's temperate climate.
The community surrounding Battery Park homes is equally as impressive. With its proximity to Nashville's bustling downtown, residents have quick access to the city's renowned music scene, eclectic dining options, and a myriad of entertainment venues. Yet, despite its central location, Battery Park offers a tranquil respite from the hustle and bustle. The park itself is a centerpiece of the community, with manicured lawns, walking trails, and areas designated for recreation and relaxation. It's not uncommon to see families enjoying picnics, professionals taking a break from their workday, or artists capturing the beauty of the surroundings on canvas.
Beyond the immediate vicinity of Battery Park, the broader Nashville community provides a plethora of experiences for residents. There are vibrant cultural events throughout the year, from music festivals to art exhibitions. Local schools are reputed for their commitment to educational excellence, and a network of well-maintained roads and public transportation options ensure that mobility is never an issue. The presence of local farmers' markets, boutique shops, and cafes further adds to the charm, making it clear that Battery Park homes are not just about luxury living, but also about being part of a thriving, dynamic community.
Similar Communities
In Nashville, TN, neighborhoods that parallel the elegance and lifestyle of Battery Park are not uncommon, bearing witness to the city's economic boom and its affinity for tasteful design.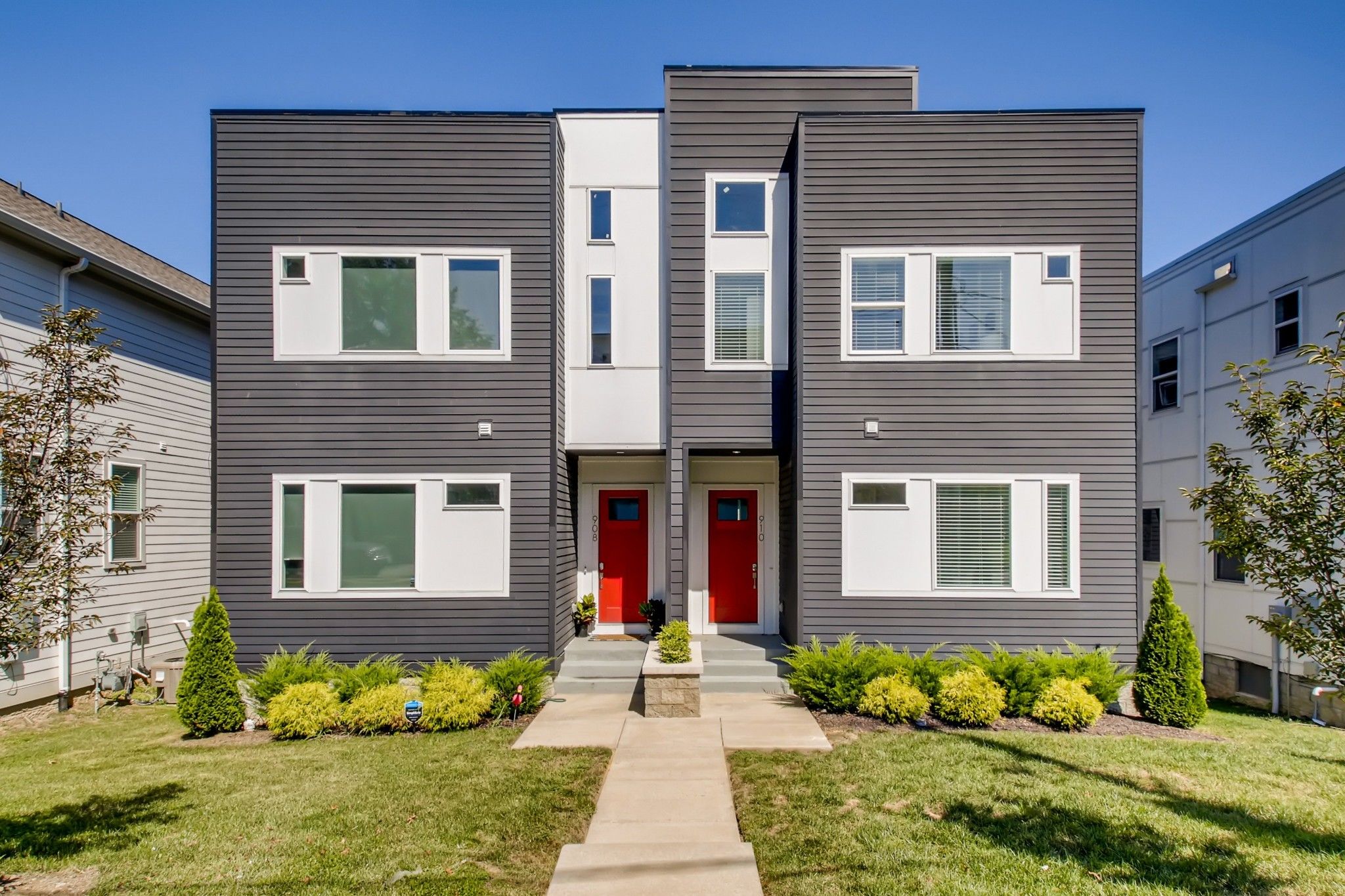 The Gulch, just a stone's throw away from Battery Park, is a prime example. Once an industrial area, The Gulch has been transformed into one of Nashville's hottest urban locales. Its homes mirror the modern elegance found in Battery Park. Lofts, chic apartments, and upscale condos dominate this area, and they often feature floor-to-ceiling windows, premium finishings, and luxury amenities. Beyond the homes, The Gulch is characterized by its vibrant nightlife, eclectic mix of boutiques, and array of dining options ranging from cozy cafes to high-end restaurants. This neighborhood truly captures the essence of urban luxury living.
Another noteworthy neighborhood is Green Hills. While it leans slightly more suburban than Battery Park, it's no less luxurious. The homes here are often expansive, with craftsman and contemporary styles being popular. Like Battery Park, attention to detail is evident in these constructions, with many homes boasting gourmet kitchens, lavish master suites, and meticulously landscaped yards. Green Hills also hosts The Mall at Green Hills, a shopping haven featuring both luxury and mainstream brands. With its tree-lined streets and serene atmosphere combined with proximity to amenities, Green Hills offers an upscale lifestyle that's both relaxed and convenient.
East Nashville, with its historical charm, also provides an enticing option for those looking at the same price point and construction quality. It's an area filled with beautifully restored Victorian homes, bungalows, and cottages, juxtaposed with modern builds. What sets East Nashville apart, however, is its distinct cultural vibe. Art galleries, music venues, and a growing number of artisanal shops and restaurants have made it a hub for creatives and professionals alike. Its vibrant community atmosphere, combined with homes that match the elegance of those in Battery Park, makes it a sought-after destination for discerning homebuyers.
While these neighborhoods each have their own unique flair and characteristics, they all echo the upscale, detail-oriented, and lifestyle-centric vibes that Battery Park offers.
Food Scene
When it comes to dining near Battery Park in Nashville, TN, the culinary scene is as diverse and vibrant as the city's famed musical heritage. Within a short stroll or drive from the area, one can encounter a plethora of tastes, atmospheres, and cuisines that cater to every palette.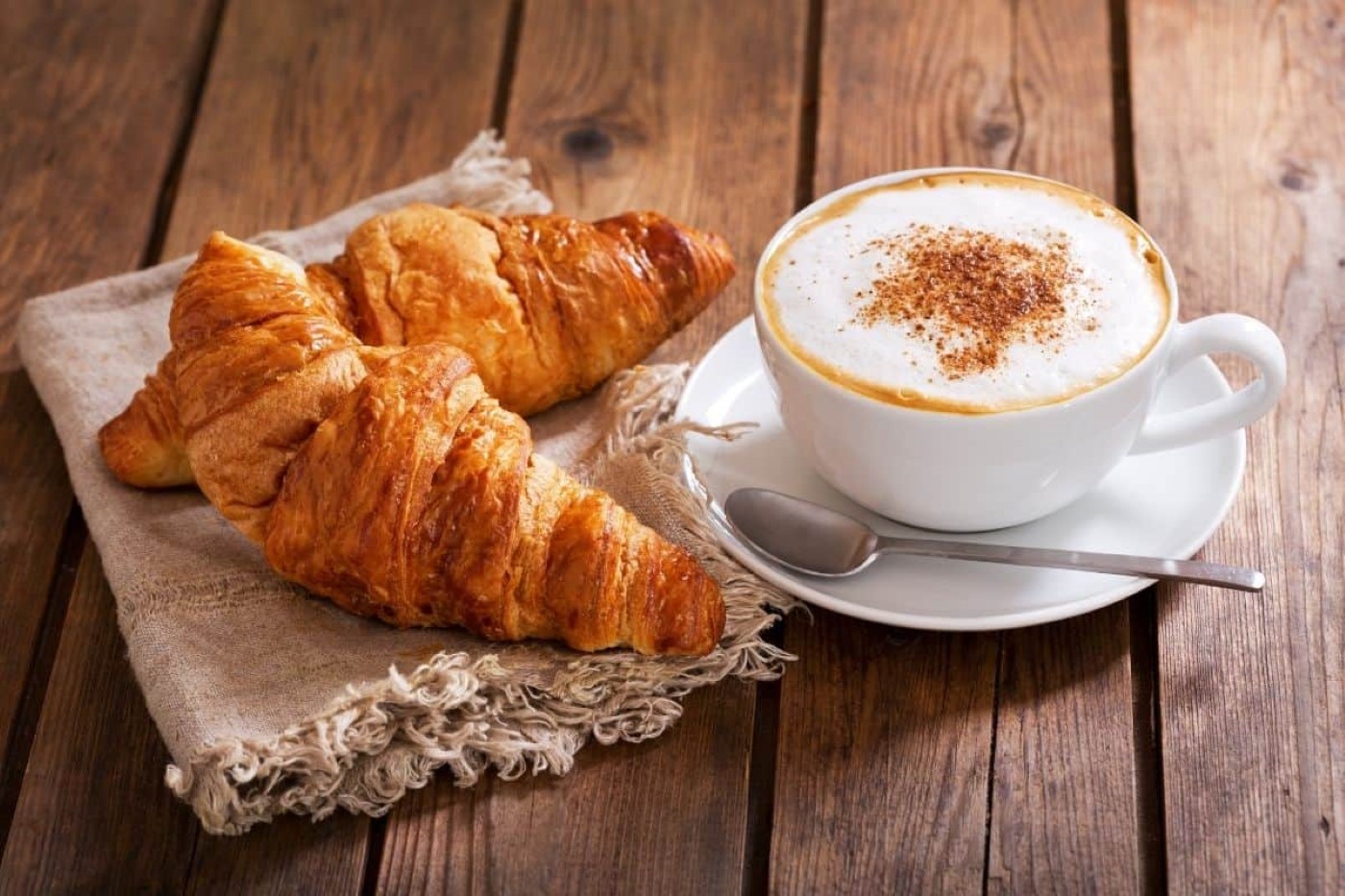 Just around the corner, there's a delightful French bistro that has become a favorite among locals. Stepping inside feels like being transported to a quaint Parisian café, with the tantalizing aroma of freshly baked croissants and the rich scent of brewing coffee. Their escargot, a delicacy bathed in garlic butter, and their coq au vin are staples that have many patrons returning time and time again.
For those with a penchant for spicy flavors, there's an authentic Thai restaurant not too far away. The establishment is famed for its pad thai, green curry, and tom yum soup. But what's especially delightful about this place is the way the chefs balance traditional Thai flavors with local ingredients, creating a fusion that's both familiar and exotic. The ambiance, with its soft lighting and delicate, hand-carved wooden decor, provides an intimate setting perfect for date nights or quiet family dinners.
Of course, being in Nashville, there are a host of Southern barbecue joints and smokehouses close to Battery Park. These eateries, with their unmistakable aromas of smoked meats, offer a range of mouthwatering dishes. Whether it's pulled pork, brisket, or spicy chicken wings, there's something deeply satisfying about indulging in a plate of barbecue, especially when accompanied by classic sides like coleslaw, baked beans, and cornbread.
No mention of the Battery Park dining scene would be complete without highlighting the trendy vegan and vegetarian spots that have sprouted up in recent years. These eateries are reinventing Southern classics with plant-based ingredients, drawing in both vegetarians and meat-lovers. Think creamy grits without the dairy, or 'chicken' biscuits made from jackfruit. It's innovative, health-conscious, and absolutely delicious.
In essence, dining near Battery Park is a journey of flavors. From European to Asian, traditional Southern to modern vegan twists, the area is a testament to Nashville's evolving and rich culinary landscape.
Entertainment
Battery Park, located in Nashville, Tennessee, is a hub for both locals and visitors, boasting a vibrant blend of entertainment and sporting events. Anyone strolling near the park might be greeted with the rhythmic beats of live music, a testament to Nashville's title as the "Music City." Just a stone's throw away, venues regularly host both budding artists eager to make their mark and established musicians, treating audiences to a medley of genres, from country and blues to rock and pop.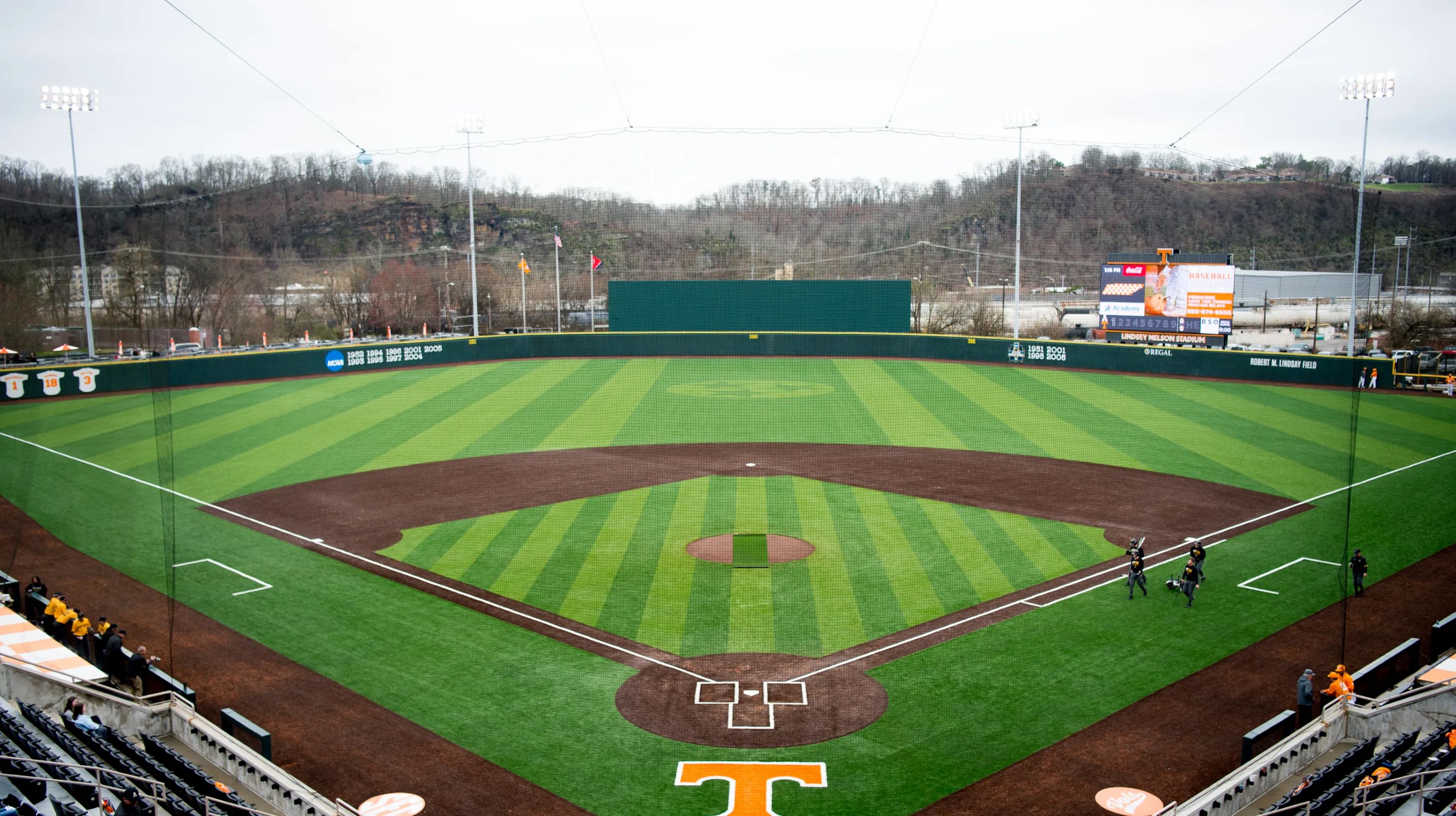 But music isn't the only form of entertainment near Battery Park. The local theater scene is alive and kicking, presenting both classic plays and contemporary performances. Patrons can lose themselves in captivating stories or be swayed by powerful acts, all while enjoying the ambiance of Nashville's artistic community. If comedy is more to your taste, there are also comedy clubs nearby where one can enjoy a hearty laugh with both local comedians and nationally-recognized names.
For sports enthusiasts, the proximity to sporting arenas and facilities offers a diverse range of activities. Whether it's catching a thrilling baseball game, supporting local football teams, or watching a high-intensity basketball match, there's no shortage of sporting events to keep fans on the edge of their seats. Additionally, the park itself often becomes a venue for community sports events, from weekend soccer matches to friendly games of frisbee or volleyball. And let's not forget the marathons and fun runs that occasionally weave their way around the park, uniting the community in fitness and friendly competition.
Health and Wellness
Battery Park, nestled in Nashville, Tennessee, isn't just a location—it's a lifestyle. For those passionate about health and wellness, the surrounding area offers an abundance of options that cater to a myriad of preferences.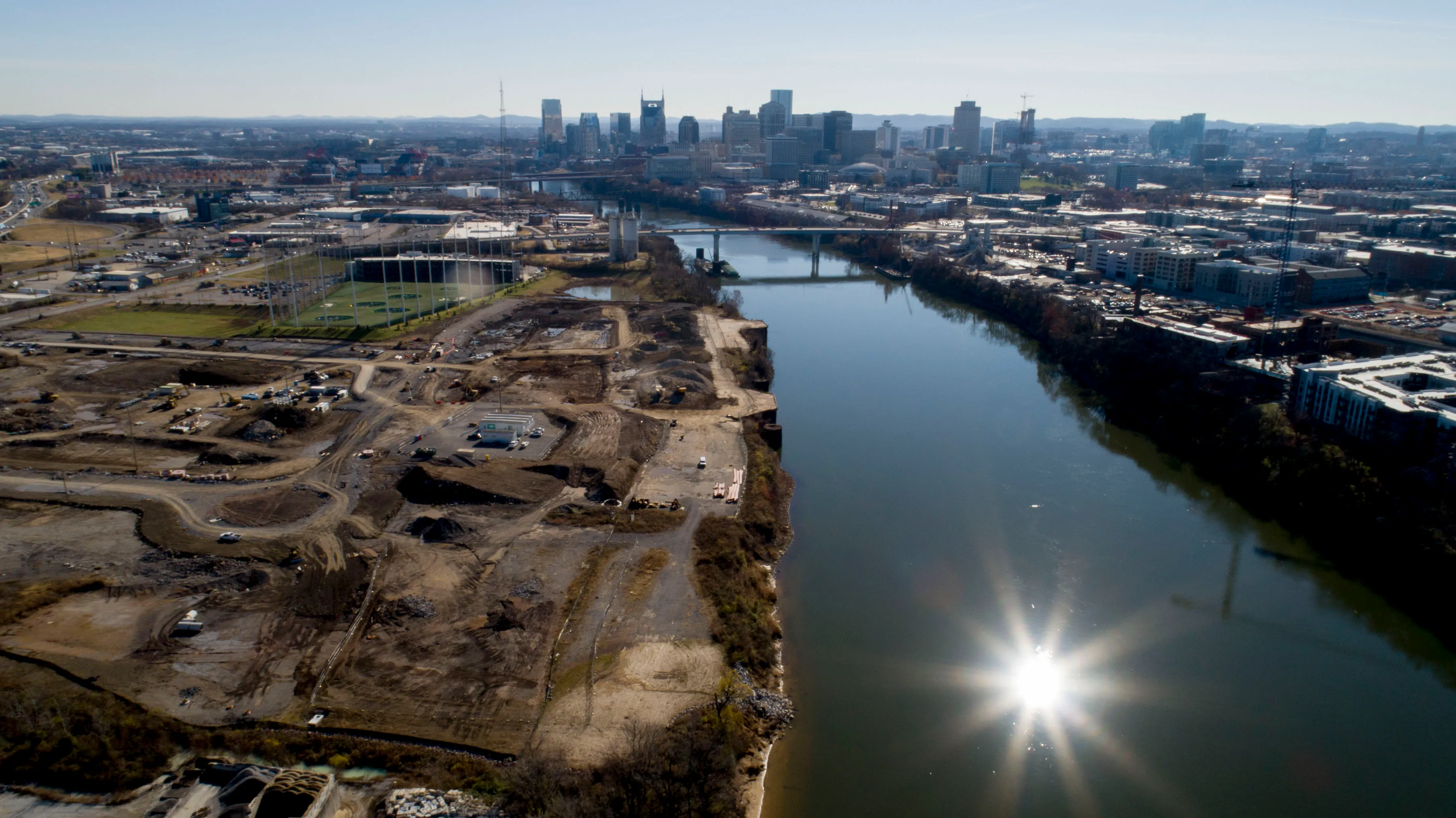 Nature lovers, for instance, often find solace in the various walking and biking trails around Battery Park. These paths are ideal for morning jogs, evening strolls, or even meditative walks, all while soaking in the serenity of nature. And with the Cumberland River close by, there's also the option for water-based activities. Whether you're into kayaking, stand-up paddleboarding, or simply enjoying a tranquil moment by the water, the river provides an excellent backdrop.
Yoga enthusiasts are in for a treat, too. Several studios in the vicinity offer a wide range of classes, from calming Yin sessions to the more dynamic Vinyasa flows. Some of these studios even host outdoor sessions in the park during warmer months, allowing participants to connect with the earth as they flow through their poses.
For those who prefer a more structured workout regime, the area boasts a number of state-of-the-art gyms and fitness centers. These establishments offer everything from weight training and cardio equipment to group fitness classes like Zumba, pilates, and spinning. Personal trainers are often on hand to provide expert guidance and tailor workout plans to individual needs.
And of course, health isn't just about physical activity. The vicinity of Battery Park offers numerous wholesome dining options for the health-conscious. Juice bars, vegan cafes, and organic eateries provide nourishing meals and snacks that align with a balanced lifestyle. Additionally, holistic wellness centers and spas nearby offer services like massages, acupuncture, and meditation workshops, ensuring that both body and mind are catered to.
Outdoor Lifestyle
Battery Park, positioned in the heart of Nashville, is truly an emblem of the city's love for the great outdoors. But the park itself is just the tip of the iceberg when it comes to embracing nature in this part of Tennessee.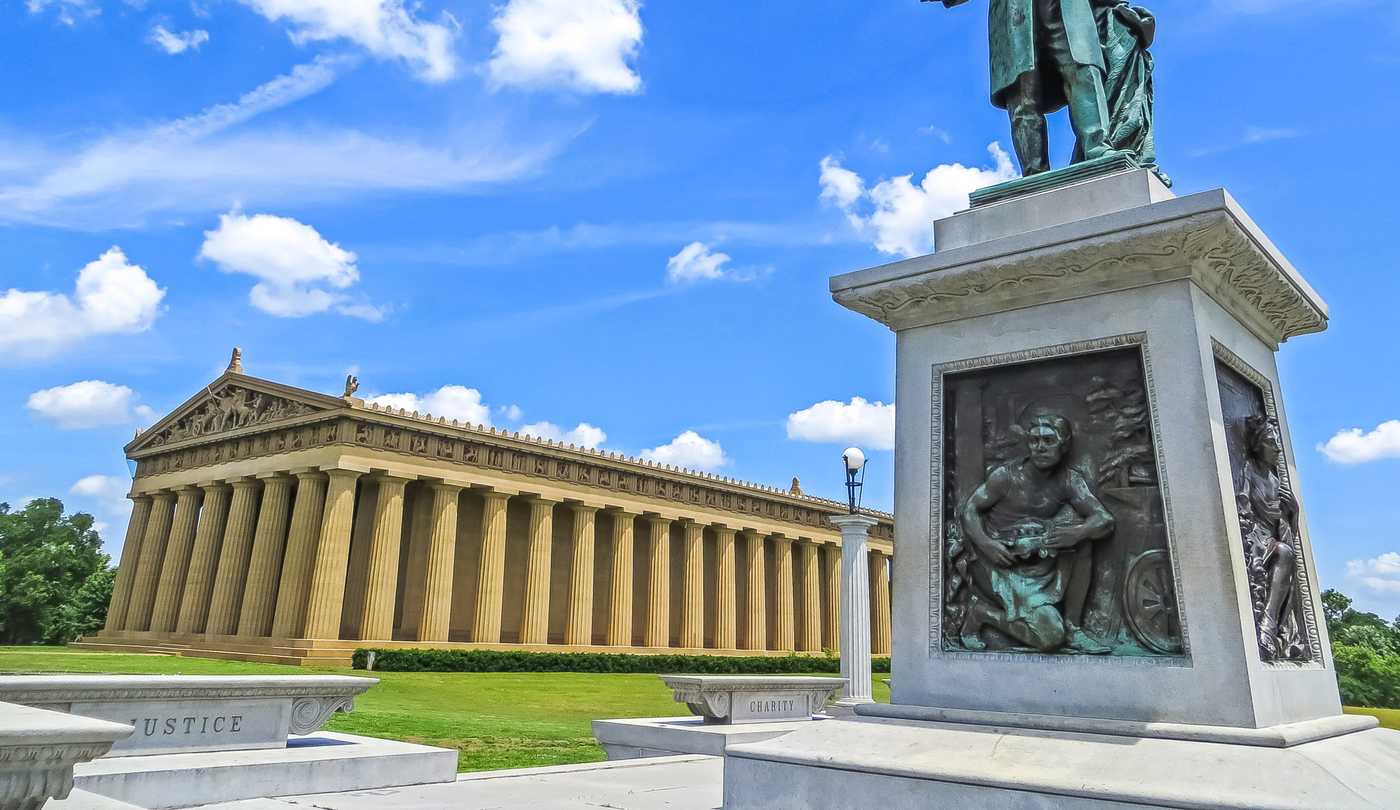 Adjacent to Battery Park is the Cumberland River, a magnificent waterway that winds its way through the city. Here, locals and tourists alike can indulge in a host of riverfront activities. From leisurely boat rides and fishing expeditions to more adventurous pursuits like kayaking and stand-up paddleboarding, the river provides countless opportunities to immerse oneself in nature.
Speaking of parks, Centennial Park is another must-visit green space not far from Battery Park. Home to the iconic Parthenon replica, this expansive park also features beautiful walking trails, a serene lake, and ample picnic spots. It's a popular venue for weekend family outings, fitness enthusiasts, or simply those looking to lose themselves in a good book amidst nature.
Nashville's Greenway system is another testament to the city's commitment to promoting an outdoor lifestyle. These interconnected trails, many of which are accessible from areas close to Battery Park, are ideal for jogging, biking, or a casual evening stroll. The greenways meander through various landscapes, offering glimpses of local flora and fauna, making every walk a unique experience.
For the more adventure-inclined, there are several hiking spots just a short drive away. Trails vary in difficulty, ensuring that both novices and seasoned hikers find routes that challenge and inspire them. And if you're someone who enjoys cycling, Nashville's bike-friendly lanes and paths, including those near Battery Park, make it easy to pedal your way through the city, exploring its many nooks and crannies.
In essence, the areas surrounding Battery Park beckon to those with an affinity for the outdoors, ensuring that there's always a patch of green or a splash of blue to dive into, no matter the season.
Education
Battery Park, nestled in the dynamic city of Nashville, boasts a variety of educational options, reflecting the diverse needs of its residents. Whether parents are looking for public or private institutions, there's a school for every aspiration in and around this neighborhood.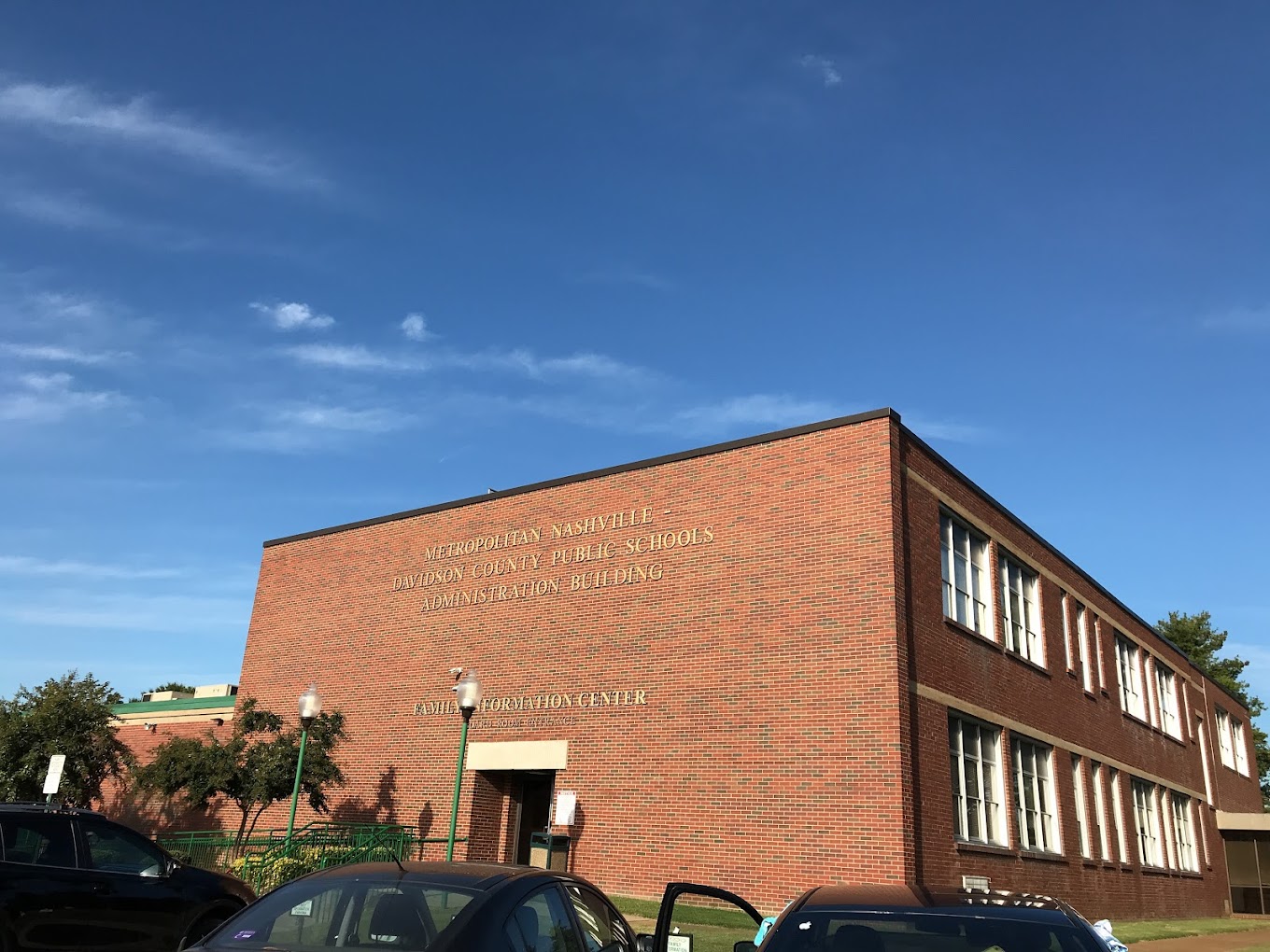 When it comes to public education, the Metro Nashville Public Schools (MNPS) serve the Battery Park area, providing students with a comprehensive K-12 education. These schools are known for their dedicated staff and a wide array of programs, from advanced placement courses to extracurricular activities that cater to students' various interests. Furthermore, some of these schools have partnerships with local institutions and businesses, which can provide students with unique learning experiences, mentorships, and internship opportunities.
But Nashville isn't just about traditional public schooling. There are also a few charter schools in the vicinity. These institutions, while publicly funded, have a certain degree of autonomy in their curriculum and teaching methods. As a result, they might offer specialized programs or innovative approaches to education that can be particularly appealing to some families.
On the private education front, Battery Park residents have several esteemed institutions to consider. These schools often provide a more tailored educational experience, with smaller class sizes, specialized programs, and sometimes, a religious or philosophical foundation. Whether parents are looking for a rigorous academic environment, an arts-focused curriculum, or faith-based teachings, there's likely a private school in the area that aligns with their values and expectations.
Beyond K-12, let's not forget Nashville's rich higher education landscape. The proximity of renowned universities and colleges means that Battery Park residents have easy access to continuing education, workshops, lectures, and cultural events that these institutions regularly host. It's truly an educationally vibrant place to be!
Shopping and Retail
Nestled in the heart of Nashville, Battery Park is more than just a serene spot; it's a gateway to a shopper's paradise. With its prime location, shopping enthusiasts find themselves in close proximity to a myriad of retail options that cater to a vast range of tastes and budgets.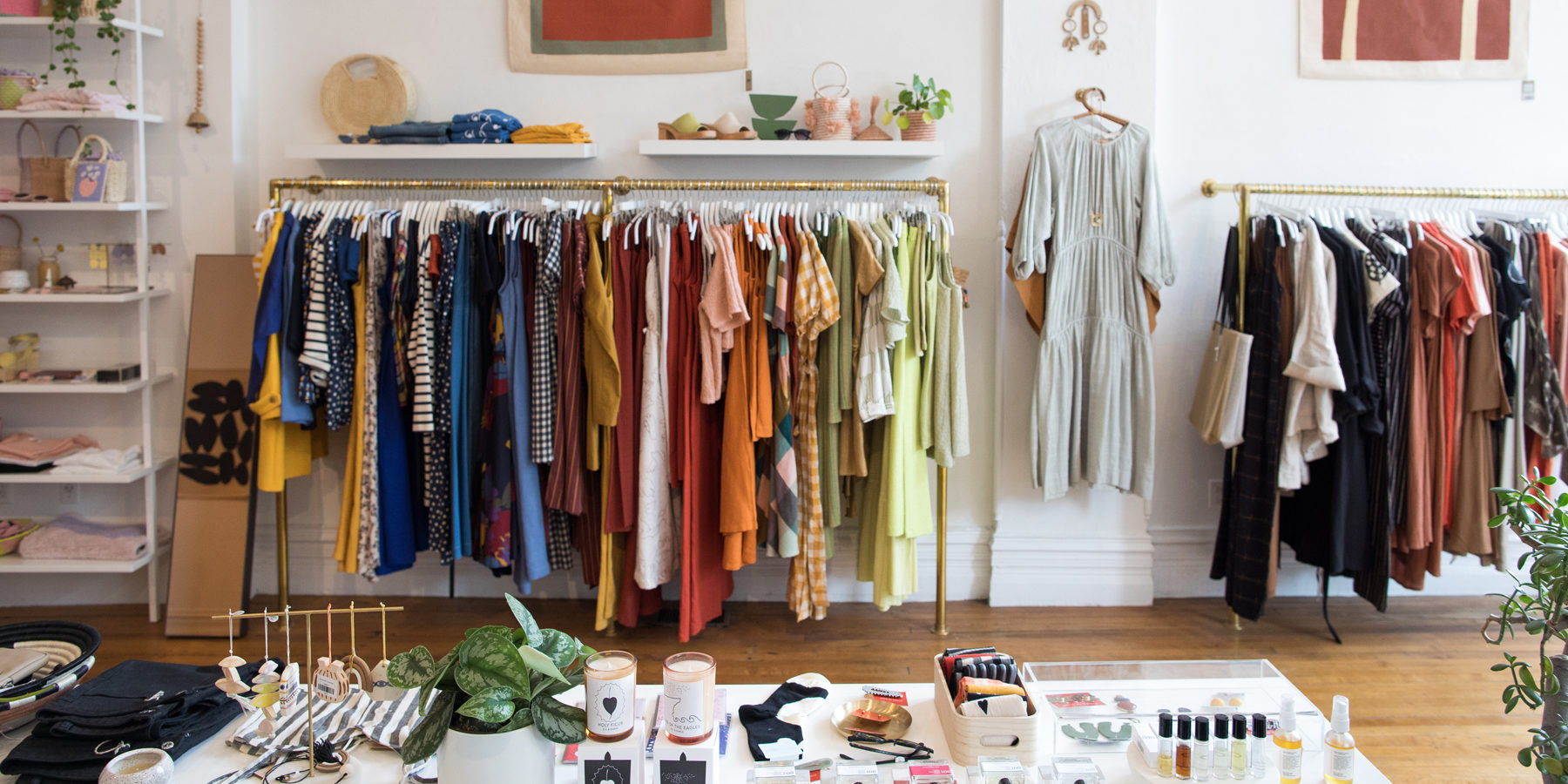 The Gulch, a stone's throw from Battery Park, is one of Nashville's most stylish and urbanized neighborhoods. Offering a blend of boutique stores and trendy retail outlets, it's the go-to spot for those hunting for the latest fashions, unique gifts, or artisanal crafts. The Gulch's vibrant atmosphere, with its blend of modern aesthetics and historic charm, makes it not just a shopping destination but also an experience in itself.
Broadway, while famous for its honky-tonks and live music, also offers a plethora of shopping opportunities. Tourists can pick up quintessential Nashville souvenirs, from cowboy boots to music memorabilia. Several specialty shops dot the strip, each boasting a unique selection of goods that reflect the city's rich cultural tapestry.
For those who prefer a more traditional shopping setting, there are also several shopping malls and centers within a short drive from Battery Park. These venues house a mix of national chains, department stores, and local businesses, ensuring a varied and comprehensive shopping experience. Whether you're on the hunt for the latest tech gadget, a new outfit, or just window shopping, these malls provide a convenient and comfortable environment to do so.
Lastly, let's not forget about the local markets that occasionally pop up around the Battery Park area. These markets are treasure troves for those seeking handcrafted items, vintage finds, or gourmet local produce. All in all, the vicinity of Battery Park truly offers a shopping experience as diverse and dynamic as Nashville itself.
Business and Economy
Battery Park, located in the pulsating heart of Nashville, isn't just a green respite; it's surrounded by a hive of economic activity representative of Nashville's multifaceted economy.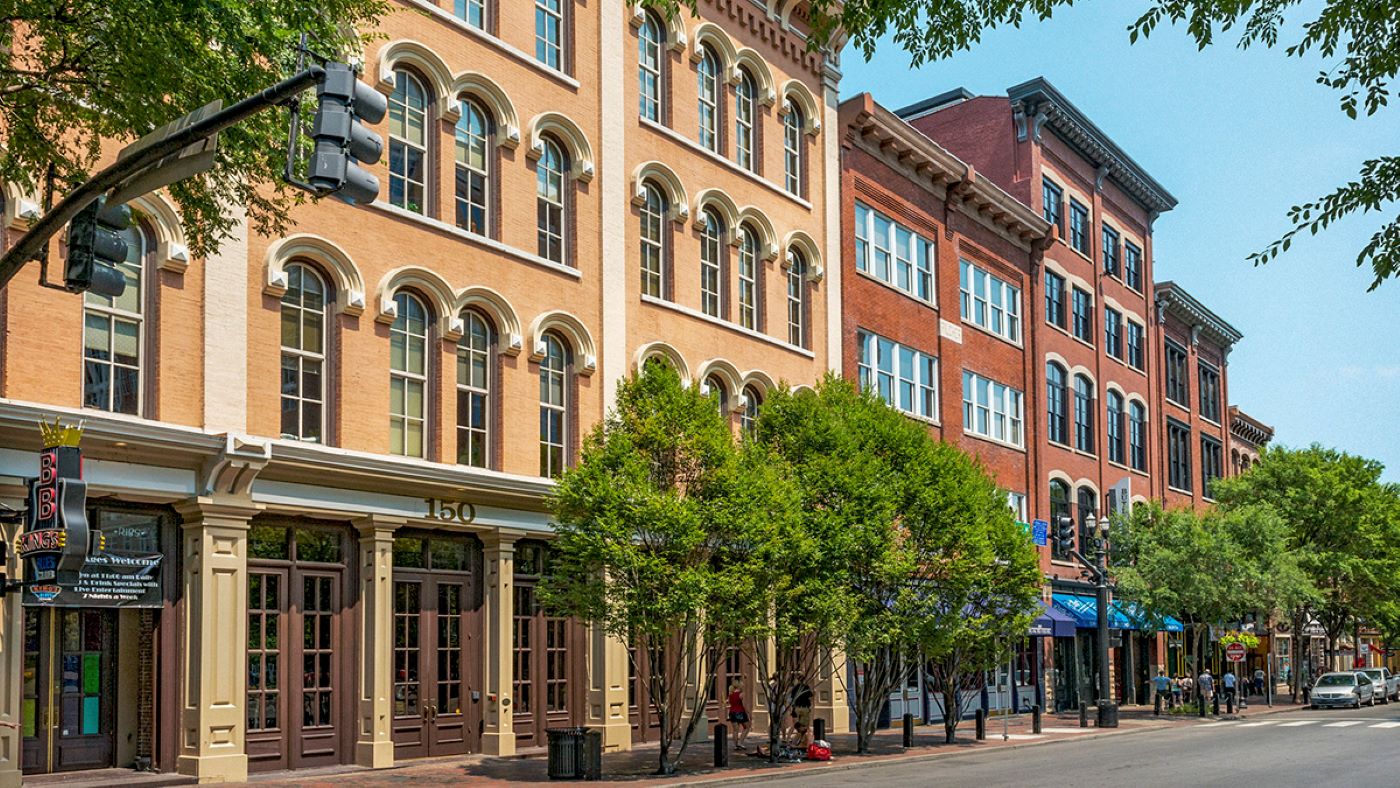 Undeniably, one of Nashville's most famous exports is its music, earning it the title "Music City." Surrounding Battery Park, numerous recording studios, talent agencies, and music-related enterprises underline the city's reputation as the country music capital. The presence of these businesses not only fosters local talent but also attracts artists from all over the globe, contributing significantly to the local economy.
But it's not all about the tunes. Nashville, and the area around Battery Park, has been experiencing a boom in the healthcare sector. Renowned hospitals, research institutions, and health tech startups call this area home. These entities not only offer world-class care to residents but also provide employment opportunities and drive research and innovation in the medical field.
Hospitality and tourism, spurred by the city's rich cultural tapestry and vibrant music scene, also play a pivotal role in the local economy. Near Battery Park, a slew of hotels, restaurants, and entertainment venues cater to the influx of tourists year-round. This sector ensures a steady stream of revenue and offers numerous employment opportunities to locals.
Furthermore, the finance and insurance sectors have been steadily growing in Nashville. Several regional offices and headquarters of banks, insurance companies, and financial service providers are located in proximity to Battery Park. Their presence bolsters the city's position as a burgeoning financial hub in the South.
Lastly, the emergence of tech startups and innovation hubs around the city cannot be overlooked. Inspired by the entrepreneurial spirit of the city, many tech-savvy professionals and innovators are establishing businesses, further diversifying Nashville's economic landscape. All told, the area around Battery Park paints a vivid picture of a city that's not just musically rich, but economically vibrant and diverse as well.
Hotels and Lodging
Battery Park, situated in the midst of Nashville's bustling environment, is an excellent starting point for visitors exploring accommodation options. Whether it's upscale hotels, quaint bed and breakfasts, or trendy lodges, the vicinity has something to suit every traveler's preference and pocket.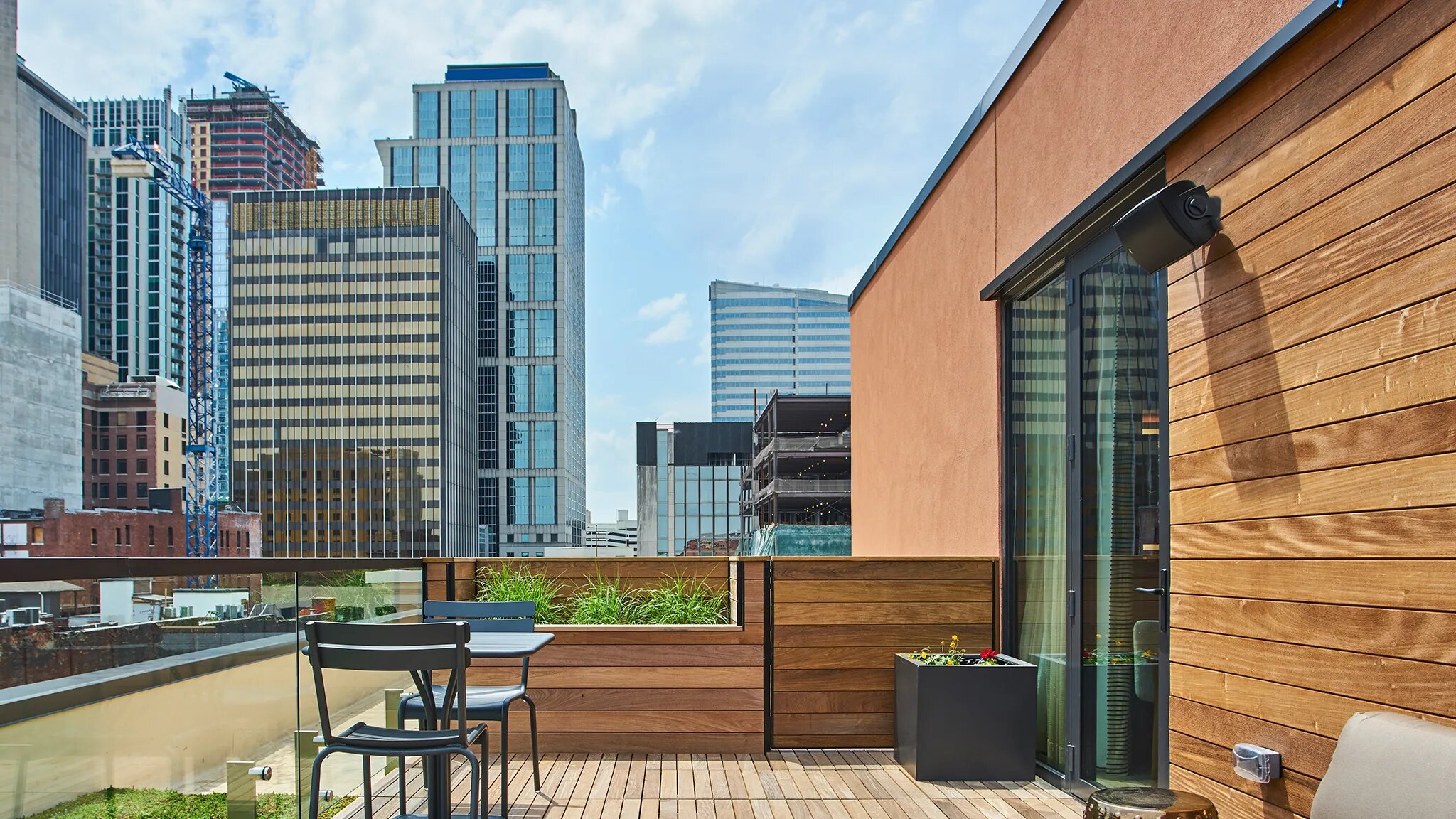 Just a short stroll from Battery Park, visitors can find a range of luxury hotels that offer a blend of Southern charm and contemporary elegance. These establishments pride themselves on top-notch amenities, ranging from rooftop pools with panoramic views of the city skyline to fine dining restaurants that serve up a fusion of local and international cuisines. For business travelers or those looking to splurge on a lavish stay, these hotels are a perfect choice.
But for travelers who desire a more intimate and homely atmosphere, the bed and breakfast options around Battery Park are a delightful alternative. These establishments, often nestled in historic homes or charming townhouses, offer a unique Nashville experience. With personalized service, cozy rooms, and often, a hearty Southern breakfast to kickstart the day, B&Bs provide a touch of home away from home. It's not uncommon for guests to enjoy porch chats with owners, gleaning insider tips about hidden city gems.
For those on a budget or looking for something a bit different, there are also several boutique lodges and inns in the area. These places often combine stylish interiors with a laid-back ambiance, catering to younger travelers or those seeking a more urban, modern experience. Additionally, with the rise of vacation rental platforms, many travelers are also opting for apartments or homes, allowing them to immerse themselves in local neighborhoods and live like a true Nashvillian during their stay.
In essence, the areas around Battery Park cater to a spectrum of accommodation needs, ensuring every visitor finds their perfect spot to rest and recharge while soaking in the vibrant energy of Nashville.
Travel and Transportation
When it comes to accessibility and connectivity, Battery Park in Nashville is well-situated. For those flying into the city or jetting off to another destination, Nashville International Airport (BNA) is the primary gateway. It's conveniently located just a short drive away from Battery Park, usually taking around 15 to 20 minutes by car, depending on traffic. The airport serves numerous domestic and international flights daily, making it a vital hub for business travelers, tourists, and locals alike.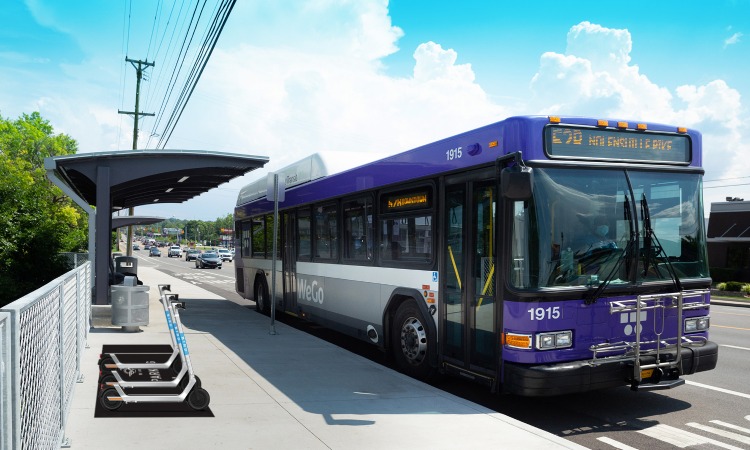 Public transportation around Battery Park is fairly robust, too. The Metropolitan Transit Authority (MTA) operates a network of buses throughout Nashville, and several routes conveniently pass through or near Battery Park. Whether you're heading downtown, to another neighborhood, or trying to reach a key landmark in the city, there's likely a bus route that can get you there. Buses are a cost-effective way to navigate Nashville, and for newcomers or tourists, they offer a window into the city's daily rhythm.
For those not keen on buses, there are other modes of transport available. Taxis are easily hailed in and around Battery Park, and with the increasing popularity of ridesharing apps like Uber and Lyft, getting a ride is just a tap away on your smartphone. Moreover, Nashville has been embracing the bike-sharing trend. Stations dotted around the city, including areas near Battery Park, allow residents and visitors to rent a bike, pedal around, and then drop it off at another station.
In recent times, there's been a surge in the use of electric scooters as well. They're a fun, eco-friendly, and often efficient way to traverse short distances within the city. Just remember to follow safety guidelines and park them responsibly!
All in all, Battery Park's location is a testament to its accessibility, with a slew of transportation options ensuring residents and visitors can move around with relative ease.