Battery Crest, Nashville, TN Homes for Sale
Battery Crest, Nashville, TN Homes for Sale
October 3, 2023
Battery Crest Homes
Nestled in the heart of Nashville, TN, the homes in Battery Crest stand as a testament to both modern design and enduring comfort. Each residence here showcases thoughtful architecture that seamlessly blends functionality with aesthetics. Hardwood floors, expansive windows, and spacious rooms are a common feature among these homes, allowing for an abundance of natural light and providing residents with a warm, welcoming atmosphere.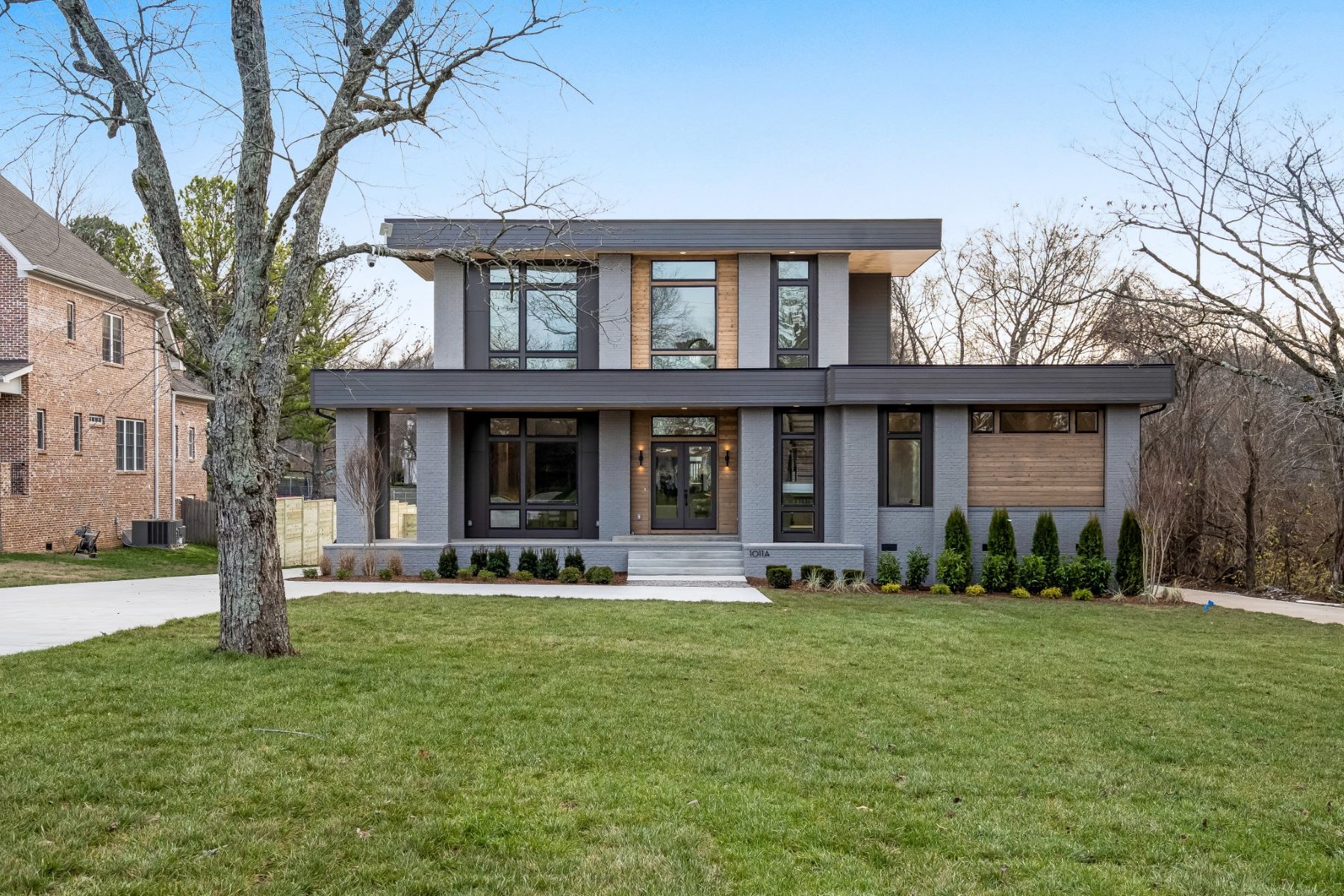 The external facades of the homes in Battery Crest often marry traditional Southern styles with contemporary finishes, creating a unique blend that is both familiar and innovative. Generous porch spaces, gabled roofs, and beautifully landscaped gardens provide residents with ample opportunities to relax and entertain outdoors. The attention to detail in the design of each home is evident, with finishes and fixtures chosen for their quality and durability.
Beyond the individual homes, the community of Battery Crest boasts a plethora of amenities that cater to the varied needs and interests of its residents. Wide, tree-lined streets offer a serene backdrop for evening walks or morning jogs. Neighborhood parks dot the community, offering green spaces for families to play, picnic, or simply enjoy the outdoors. The sense of community is palpable here; neighbors often engage in community events, block parties, and other social gatherings that foster strong bonds.
In terms of convenience, Battery Crest is strategically located, granting its residents easy access to the broader offerings of Nashville. A short drive or even a leisurely walk can lead one to an array of restaurants, shopping centers, and cultural landmarks that Nashville is renowned for. Moreover, the community is served by top-notch schools, ensuring that families have access to quality education.
Furthermore, the surrounding community enriches the lives of Battery Crest residents with a vibrant arts and music scene. Being in Nashville, known as the 'Music City', there's never a lack of entertainment options, be it live music venues, theaters, or art galleries. This harmonious blend of tranquility within Battery Crest and the energetic pulse of Nashville creates an ideal balance, offering residents the best of both worlds.
Similar Communities
Near the picturesque homes of Battery Crest, several neighborhoods in Nashville, TN share a comparable price point, construction quality, and lifestyle appeal, offering potential homeowners various options to consider.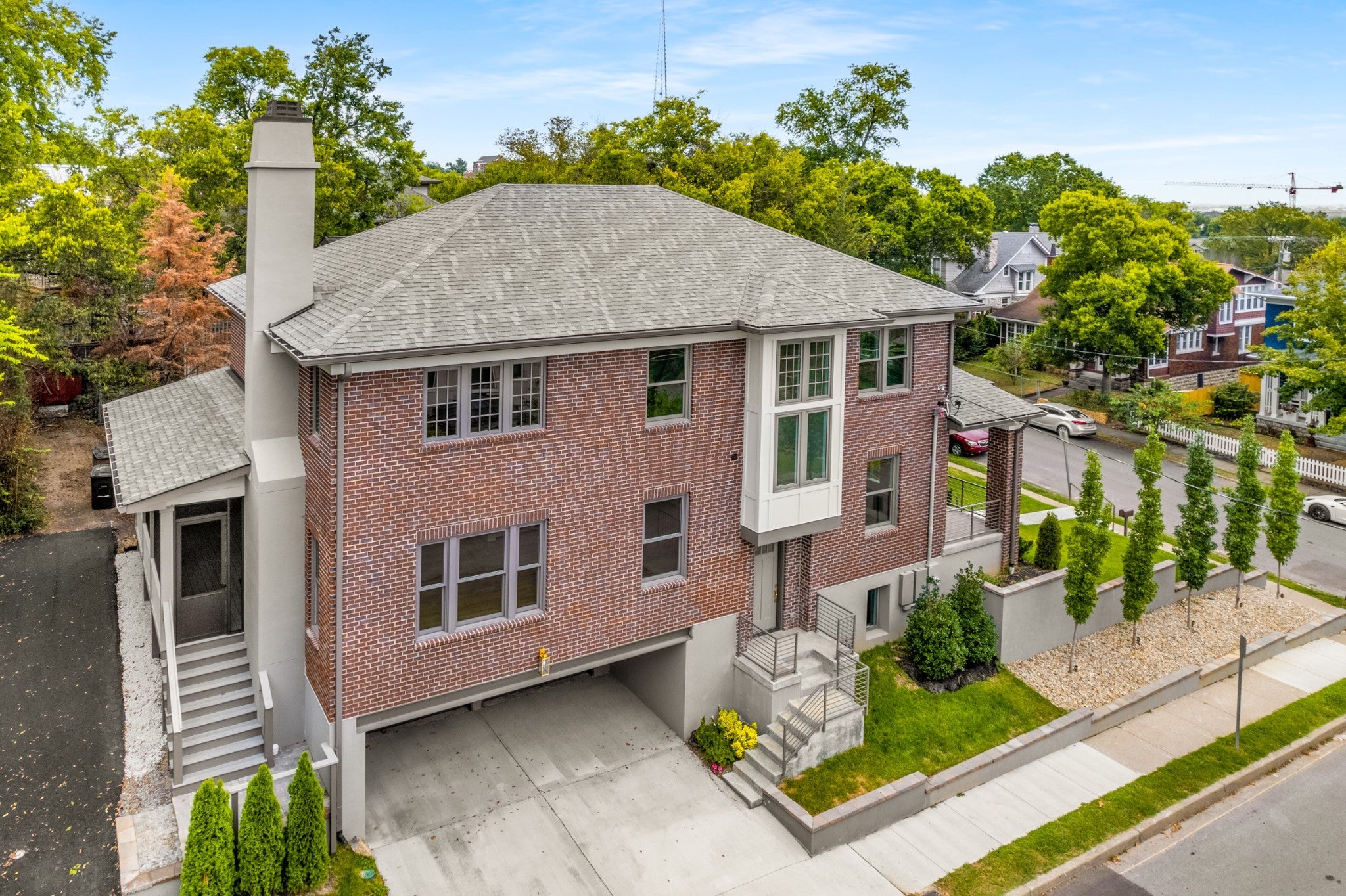 The Belmont-Hillsboro area is one such neighborhood. Located just a stone's throw away from Vanderbilt University, this historic neighborhood boasts an array of well-preserved early 20th-century homes. Their architecture, reminiscent of the Bungalow and Tudor styles, complements the contemporary finishes seen in Battery Crest. The vibrant mix of students, professionals, and long-time residents creates a dynamic yet cohesive community spirit, where tree-lined streets and quaint cafes offer a peaceful respite from the hustle and bustle of city life.
Another noteworthy neighborhood is Sylvan Park. This enclave, with its classic American homes and expansive front porches, mirrors the ambiance of Battery Crest. Properties here often feature intricate woodwork, spacious interiors, and mature landscaping. The heart of Sylvan Park is its namesake park, which acts as a community gathering point. The park's green spaces, combined with the neighborhood's walkability to local eateries and boutiques, ensure a balanced lifestyle, emphasizing both leisure and activity.
East End, not far from the lively Five Points area, provides yet another alternative for those drawn to Battery Crest's allure. Here, Victorian-style homes stand side by side with modern constructions, encapsulating a blend of Nashville's rich history and its forward-looking aspirations. The neighborhood is characterized by its pedestrian-friendly avenues and the frequent sounds of music wafting from nearby establishments, reminding residents daily of Nashville's deep-rooted musical heritage.
Lastly, Green Hills, though slightly more upscale, resonates with Battery Crest in terms of construction quality and lifestyle offerings. The homes here, often larger and set on expansive lots, exude an elegance stemming from both traditional Southern and modern designs. The neighborhood's proximity to The Mall at Green Hills and the Bluebird Cafe, among other landmarks, ensures that residents have access to premium shopping and entertainment, enriching their urban living experience while maintaining a sense of community intimacy.
Food Scene
Oh, when you talk about dining near Battery Crest in Nashville, you're in for a treat! Just around the corner, there's a delightful mix of restaurants that perfectly capture the essence of Nashville's vibrant culinary scene.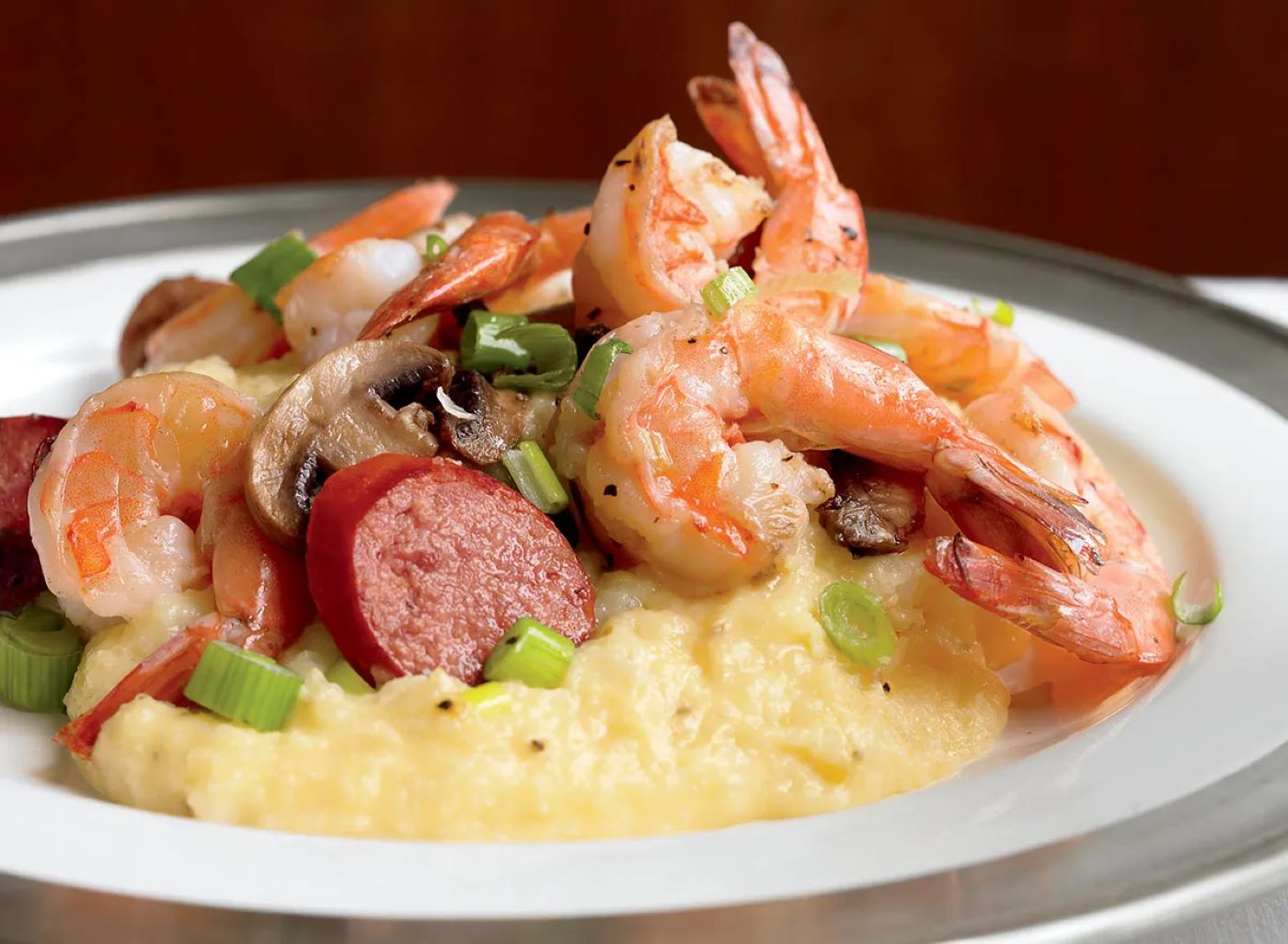 Take, for instance, the ever-popular 'Soulful Bites'. It's a gem that dishes out some of the best Southern comfort food in the area. From their creamy shrimp and grits to the perfectly crispy fried chicken, every plate transports you to the heart of traditional Southern kitchens. The ambiance, with its rustic charm and warm lighting, further elevates the dining experience. It's like enjoying a meal at a dear friend's home.
Then there's 'Nash Noodles', a local favorite that brings the flavors of Southeast Asia to Nashville. The pho here is exceptional, with its aromatic broth and tender slices of beef. If you're in the mood for something spicy, their pad thai is a must-try. It's a delightful spot for those days when you crave something flavorful and slightly different from the usual.
For those who love a touch of elegance with their meal, 'Vino Veritas' offers an exquisite wine and dine experience. Nestled in a quaint brick building, the restaurant boasts an extensive wine list, featuring selections from around the globe. The pairing recommendations are on point, whether you're indulging in their tender steak or their fresh seafood platter. It's an ideal place for date nights or celebratory dinners.
And of course, we can't forget the myriad of charming cafes and bakeries scattered around. 'Morning Glory Cafe' is particularly noteworthy, serving robust coffees and fresh pastries. Their almond croissants are, in a word, divine. It's the kind of place where you can lose track of time, either engrossed in a book or deep in conversation with a friend.
In all, Battery Crest and its nearby neighborhoods promise a culinary journey that's as diverse as it's delightful. Every dining spot tells its own story, and each visit feels like a new chapter in Nashville's rich tapestry of flavors.
Entertainment
Ah, the thrill of living near Battery Crest in Nashville! Entertainment-wise, it's an area that never sleeps. If music's your thing, you're in the right place. After all, we're talking about the 'Music City'. Just a short hop away is the legendary Ryman Auditorium, often referred to as the "Mother Church of Country Music." Even if country isn't your top choice, the sheer history and acoustic brilliance of the place make it a must-visit. From indie artists to global superstars, the lineup here is always diverse, ensuring there's something for everyone.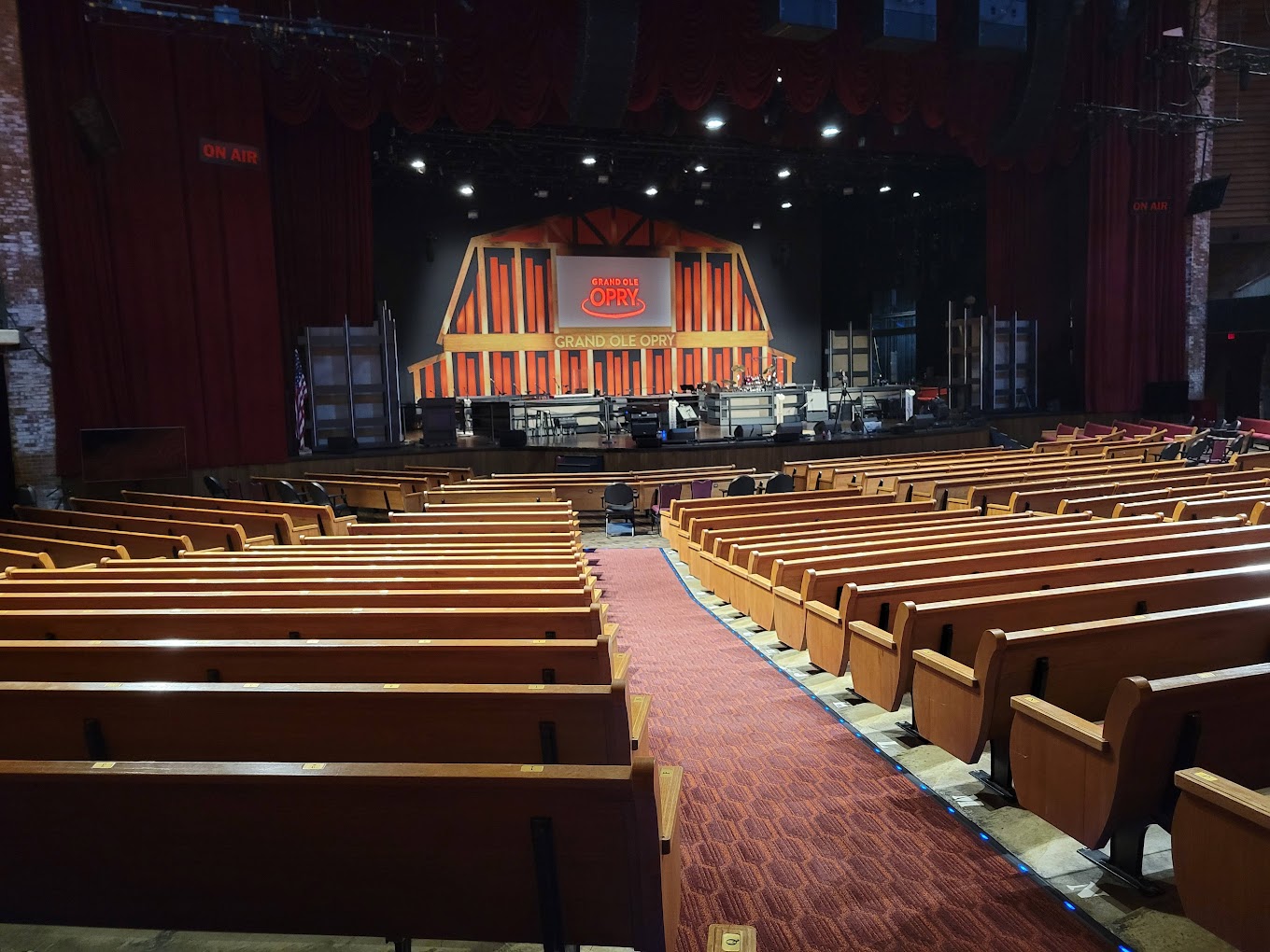 Then there's the Grand Ole Opry, another legendary venue that's been hosting the biggest names in country music for decades. But it's not just about the performances; the backstage tour is a deep dive into the heart of America's musical culture. It's like walking through a living history, where every corner has a story, every room echoes with the notes of past performances.
On the sporting front, Nissan Stadium is where all the football action is. Home to the Tennessee Titans, it's not just about the games but the entire experience. Tailgating, the roar of the crowd, the suspense of a tight game – it's an electric atmosphere. And even if football isn't your sport, the stadium hosts numerous other events throughout the year, ensuring it's always buzzing with excitement.
But if you're leaning more towards hockey, Bridgestone Arena beckons. As the home ground of the Nashville Predators, the place is a hive of activity during the NHL season. Even outside the sporting events, the arena is a major hub for concerts, shows, and events, making it a central piece of Nashville's entertainment puzzle.
And let's not forget the smaller venues, theaters, and comedy clubs that dot the landscape. Places like the Bluebird Cafe, where songwriters perform their hits in an intimate setting, or Zanies Comedy Club, which has seen some of the biggest names in comedy grace its stage. With such a wealth of options, it's hard not to get swept up in the vibrant energy that courses through the streets around Battery Crest. It truly is the heartbeat of Nashville's entertainment scene.
Health and Wellness
Around Battery Crest in Nashville, the focus on health and wellness is evident. For those who thrive on physical activity, there's a little bit of everything. The Centennial Sportsplex is a haven for fitness enthusiasts. Whether you're diving into their Olympic-sized pool for a few laps or lacing up your skates for some ice time, it's a place where sports and fitness merge seamlessly. They even offer tennis courts and a fully-equipped gym, catering to everyone from casual gym-goers to dedicated athletes.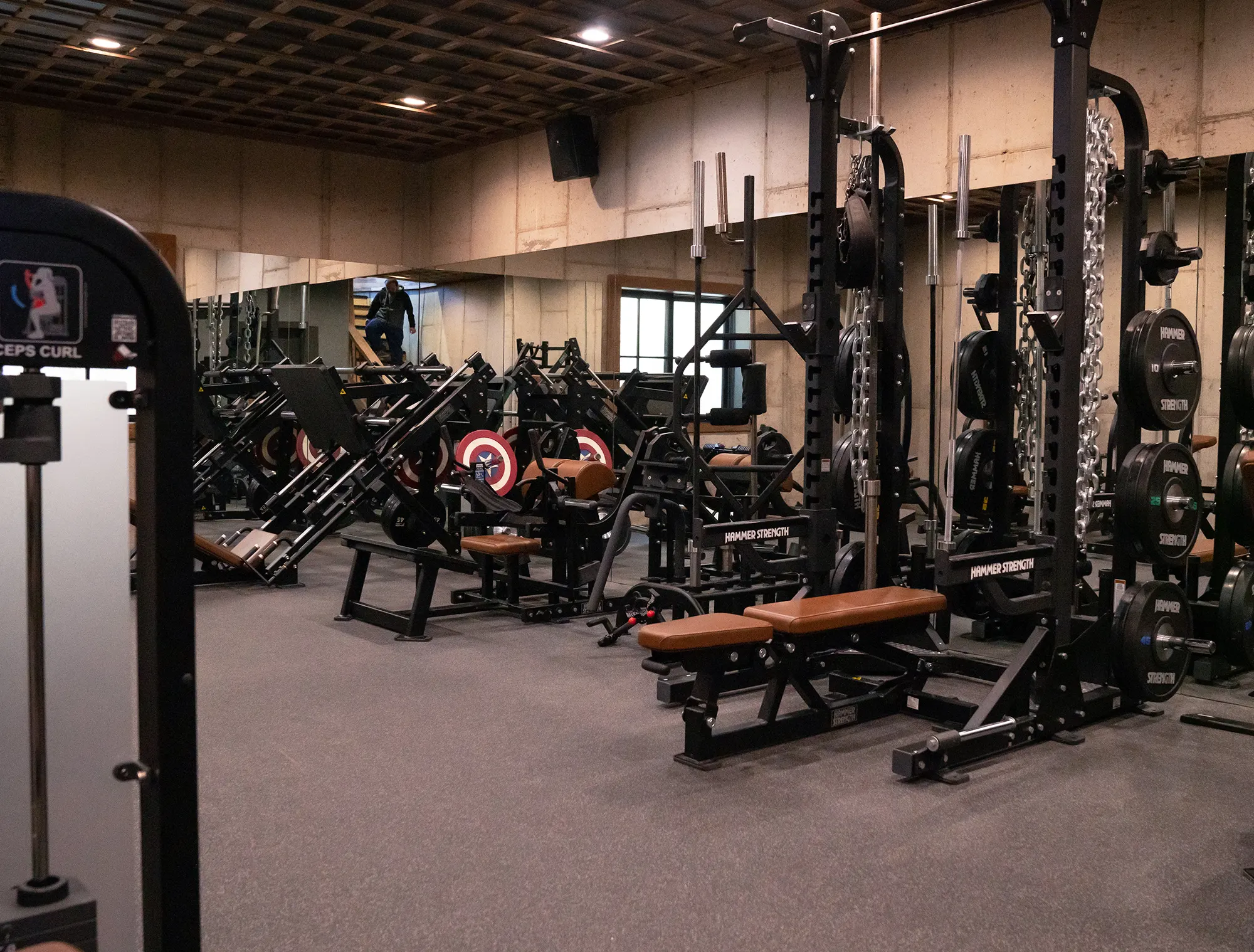 Yoga aficionados will find solace at 'Harmony Yoga Retreat', a serene oasis in the heart of the city. Their holistic approach combines traditional yoga practices with meditation sessions, ensuring both the body and mind get their fair share of relaxation. The instructors have this calming presence, making even the most challenging poses feel achievable. It's the kind of place where you walk out feeling rejuvenated and grounded.
For those who believe in healing through touch, 'Nashville Tranquil Spa' is a must-visit. Specializing in massages, aromatherapy, and other wellness treatments, it's a sanctuary of tranquility. After a session here, the hustle and bustle of city life feel miles away. Their stress-relief massage, combined with calming essential oils, is particularly popular among locals looking for a quick escape.
And let's not forget about nutrition! 'Green Plate Cafe' is a delightful spot that puts health at the forefront of their menu. With an array of organic, vegan, and gluten-free options, it's a testament to the fact that healthy can be delicious. Their smoothie bowls and vegan wraps are both wholesome and bursting with flavor.
For those days when the mind needs a little extra care, there are several meditation and mindfulness centers scattered around. 'Mindful Nashville', in particular, stands out with its range of workshops and sessions tailored to promote mental well-being. From beginner classes to deep meditation retreats, they offer tools to navigate the complexities of modern life with a clear and calm mind.
All in all, the area around Battery Crest provides a comprehensive suite of options for anyone looking to lead a healthy, balanced lifestyle. It's not just about the physical; it's about nourishing the soul, the mind, and the body in equal measure.
Outdoor Lifestyle
Ah, the great outdoors! Battery Crest's proximity to some of Nashville's most scenic spots truly makes it an outdoor lover's dream. Let's take a stroll through some of these green oases, shall we?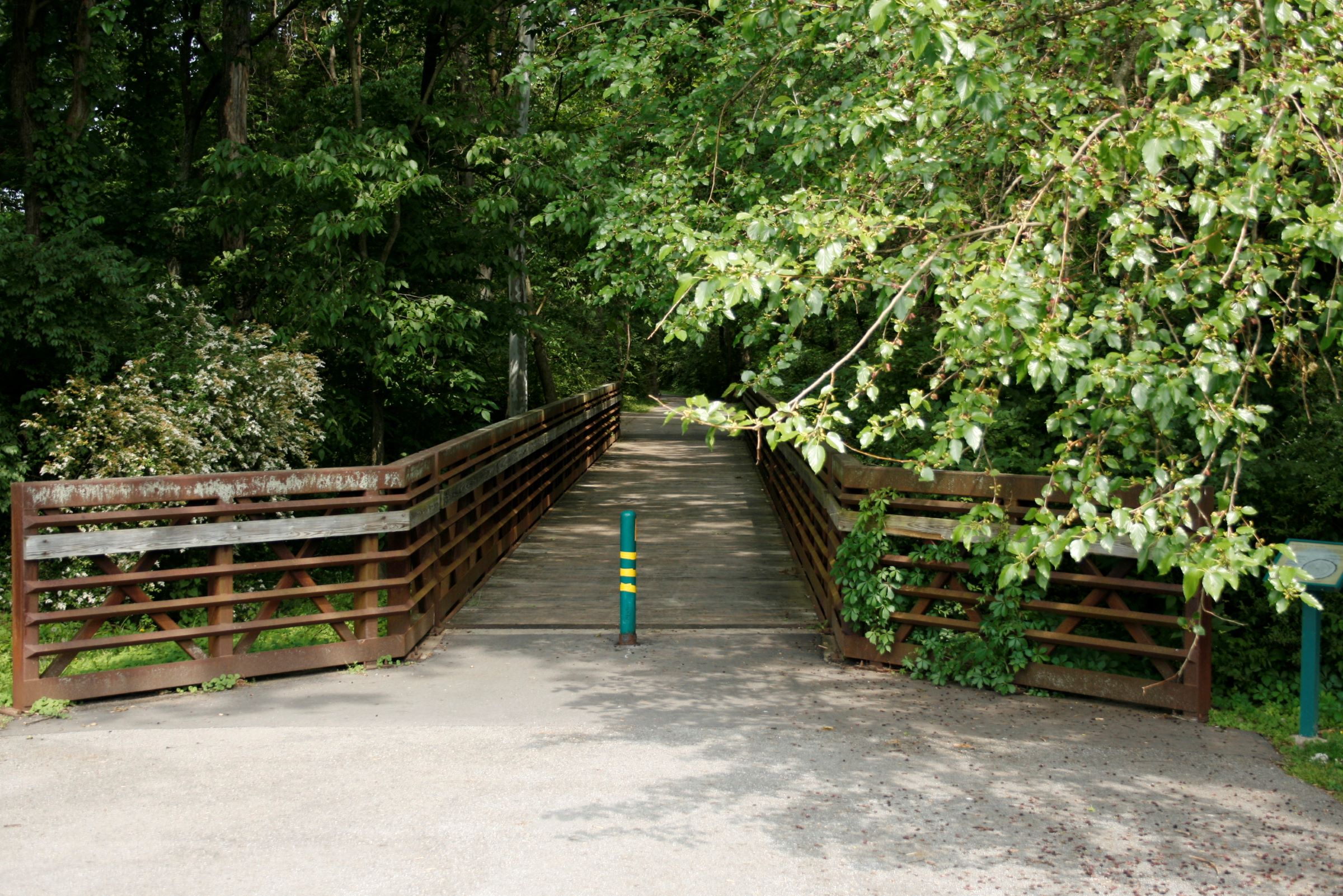 First up, we have the iconic Centennial Park. Spanning over 132 acres, this urban park is more than just a patch of green in the city. The centerpiece, of course, is the full-scale replica of the Parthenon – a nod to Nashville's moniker as the "Athens of the South." But beyond its historical structures, Centennial Park is a haven for joggers, picnickers, and anyone looking to take a breather. With its serene lake and beautiful flower gardens, it's a perfect spot for lazy afternoon picnics or leisurely strolls.
Shelby Bottoms Greenway and Nature Park is another gem. Nestled by the Cumberland River, this park boasts a network of trails, both paved and unpaved, that meander through forests, fields, and wetlands. It's a sanctuary for local wildlife, and if you're lucky, you might spot deer, birds, and even the occasional fox. For cyclists, the greenway is a dream, offering miles of scenic paths away from city traffic.
Radnor Lake State Park, a bit further out but worth every minute of the drive, is nature in its pristine glory. As a protected natural area, it's a tranquil refuge that supports a diversity of wildlife. Whether you're hiking up the trails, watching birds, or simply soaking in the views of the lake, the sheer beauty of the place is awe-inspiring. Plus, the park often hosts ranger-led programs, giving visitors a deeper insight into the area's natural wonders.
Of course, for those who prefer a more structured outdoor experience, there are community gardens and open spaces in and around Battery Crest. These spots are perfect for those looking to engage in gardening, play a spontaneous game of frisbee, or simply bask in the sun with a good book.
Nashville, especially around the Battery Crest area, beautifully balances urban living with pockets of nature. It's this blend of city and green that encourages residents to step out, breathe in the fresh air, and embrace the myriad of outdoor experiences at their doorstep.
Education
Nashville's public school system, the Metro Nashville Public Schools (MNPS), offers several institutions close to Battery Crest that have garnered accolades for their commitment to student success. Schools like the nearby 'Hillsboro High School' are known for their diverse curriculums, stellar extracurricular activities, and emphasis on college readiness. MNPS also prides itself on its magnet programs, which offer specialized courses for students showing aptitude in particular areas, from arts to sciences.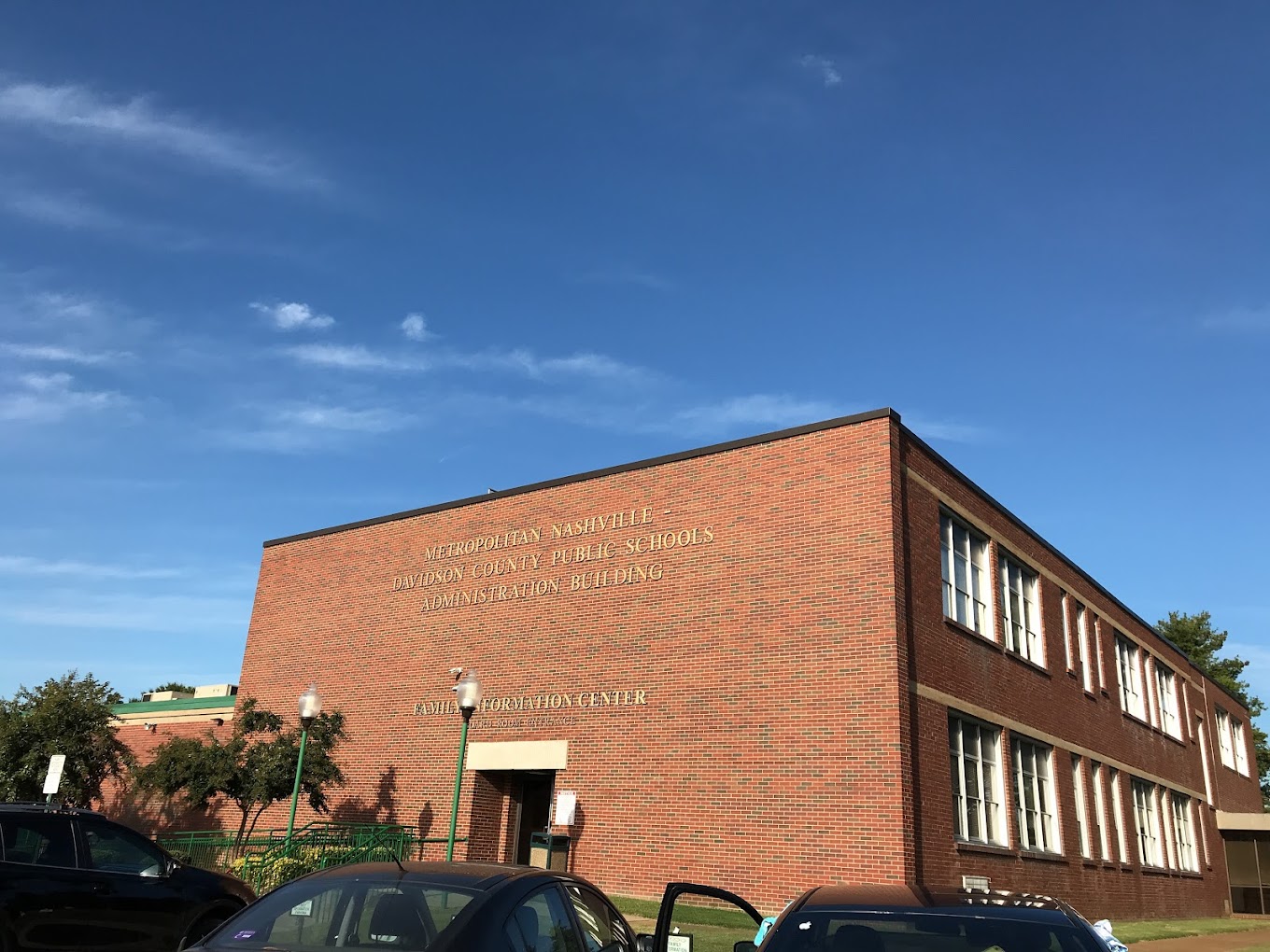 For younger children, the area boasts several elementary and middle schools with dedicated teachers and staff focused on nurturing each student's potential. The commitment of these institutions to fostering a community spirit, all while maintaining rigorous academic standards, is indeed commendable.
On the private education front, Nashville is home to several esteemed institutions. One of the standouts near Battery Crest is 'Montgomery Bell Academy', an all-boys school with a rich history dating back over 150 years. Their focus on academic excellence combined with character development makes it a sought-after choice for many families. For girls, 'Harpeth Hall' shines as an exemplary institution, fostering leadership, integrity, and a love for learning among its students.
Furthermore, families interested in alternative educational philosophies might gravitate towards places like the 'Nashville Waldorf School', which offers a holistic approach to learning. Their curriculum, which integrates arts, sciences, and humanities, nurtures not just the intellectual but also the emotional and physical growth of students.
In essence, Battery Crest is at the crossroads of diverse educational paths. Whether parents are seeking traditional academic rigor, specialized programs, or more alternative teaching philosophies, the vicinity offers options that cater to varied needs, ensuring that every child finds a conducive environment to thrive academically and personally.
Shopping and Retail
Ah, for those who have a penchant for shopping, the vicinity of Battery Crest in Nashville doesn't disappoint. It's like every shopaholic's dream nestled in the heart of Music City.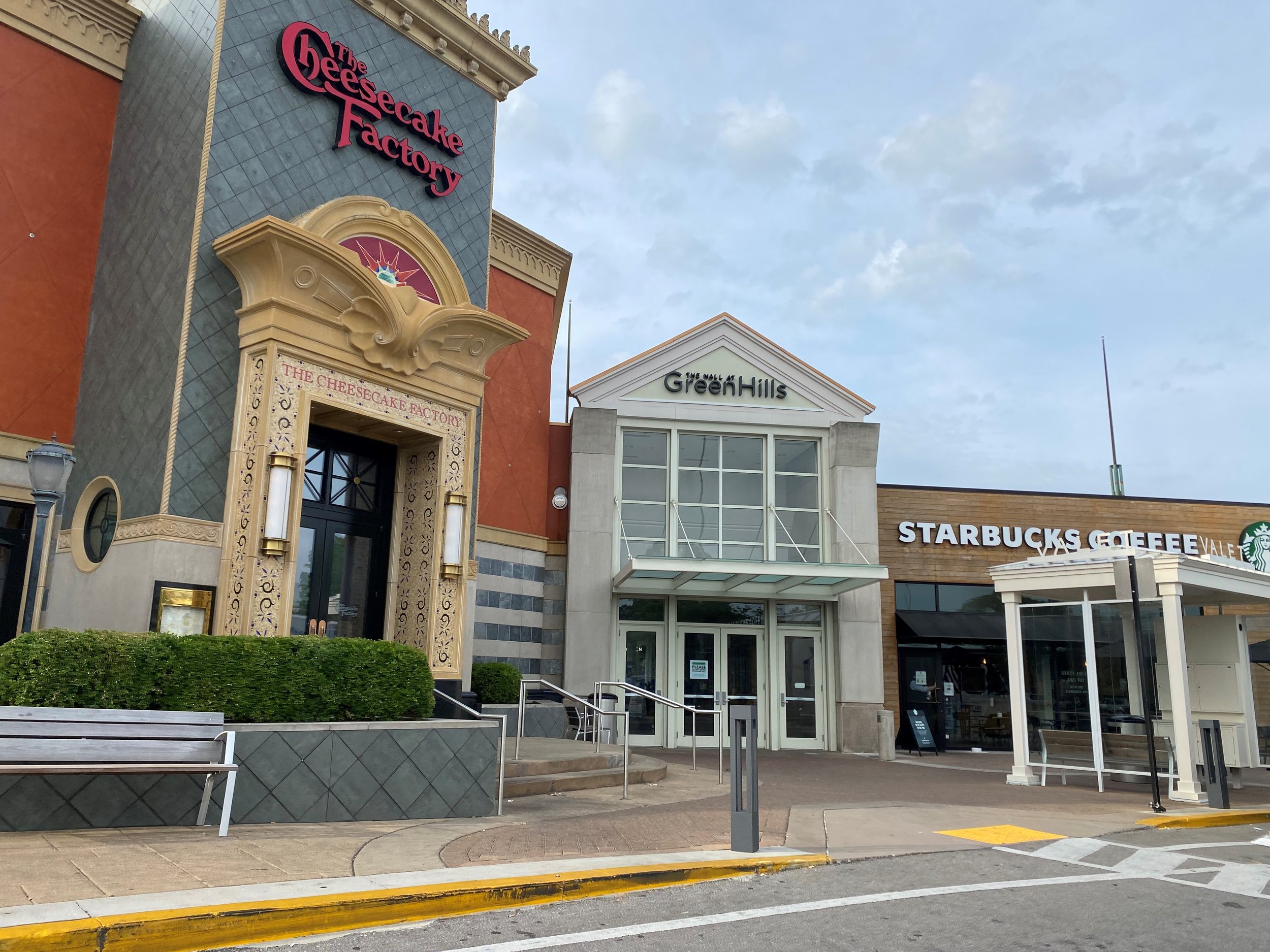 One of the first names that springs to mind is The Mall at Green Hills. Just a short drive from Battery Crest, it's the epitome of upscale shopping. Here, you'll find a blend of luxury brands and high-end boutiques that cater to every fashion-forward individual's whims. Whether you're in the market for a sleek pair of designer shoes, a statement handbag, or just want to window-shop through its marble-clad corridors, it's an experience in itself.
For those who like their shopping with a touch of local flair, 'Hillsboro Village' is the place to be. This quirky, walkable neighborhood is filled with independent boutiques, vintage shops, and artisan stores. Looking for a unique gift or a one-of-a-kind outfit? Chances are, you'll find it here. The Village also boasts several trendy cafes and eateries, perfect for a coffee break or a bite after an afternoon of retail therapy.
Now, if you're someone who loves the thrill of hunting for vintage treasures, the '8th Avenue Antique Mall' is a must-visit. Each booth, owned by different vendors, offers a treasure trove of antiques, retro clothing, vinyl records, and countless other unique finds. It's like taking a trip down memory lane, with the added bonus of possibly finding that perfect vintage piece to adorn your home or wardrobe.
And of course, let's not forget the plethora of local farmers' markets that dot the area. The 'Nashville Farmers' Market', in particular, offers a delightful mix of fresh produce, artisanal products, and handcrafted goods. It's a great place to support local businesses while indulging in some weekend shopping.
In essence, the area around Battery Crest presents a rich tapestry of shopping experiences. From high-end retail to unique local gems, there's something to cater to every shopper's palate. It's a delightful blend of the cosmopolitan and the eclectic, making shopping in the area a unique pleasure.
Business and Economy
Nashville, with its vibrant and diverse economic landscape, is more than just the "Music City". And around the Battery Crest area, this economic dynamism is evident.
First and foremost, you can't talk about Nashville without mentioning its legendary music industry. It's the heartbeat of the city. Major record labels, independent artists, and every other aspect of the music business have deep roots here. From country to rock to blues, the music industry is a significant employer, bringing in talent from all over the world and, of course, fueling Nashville's renowned live music scene.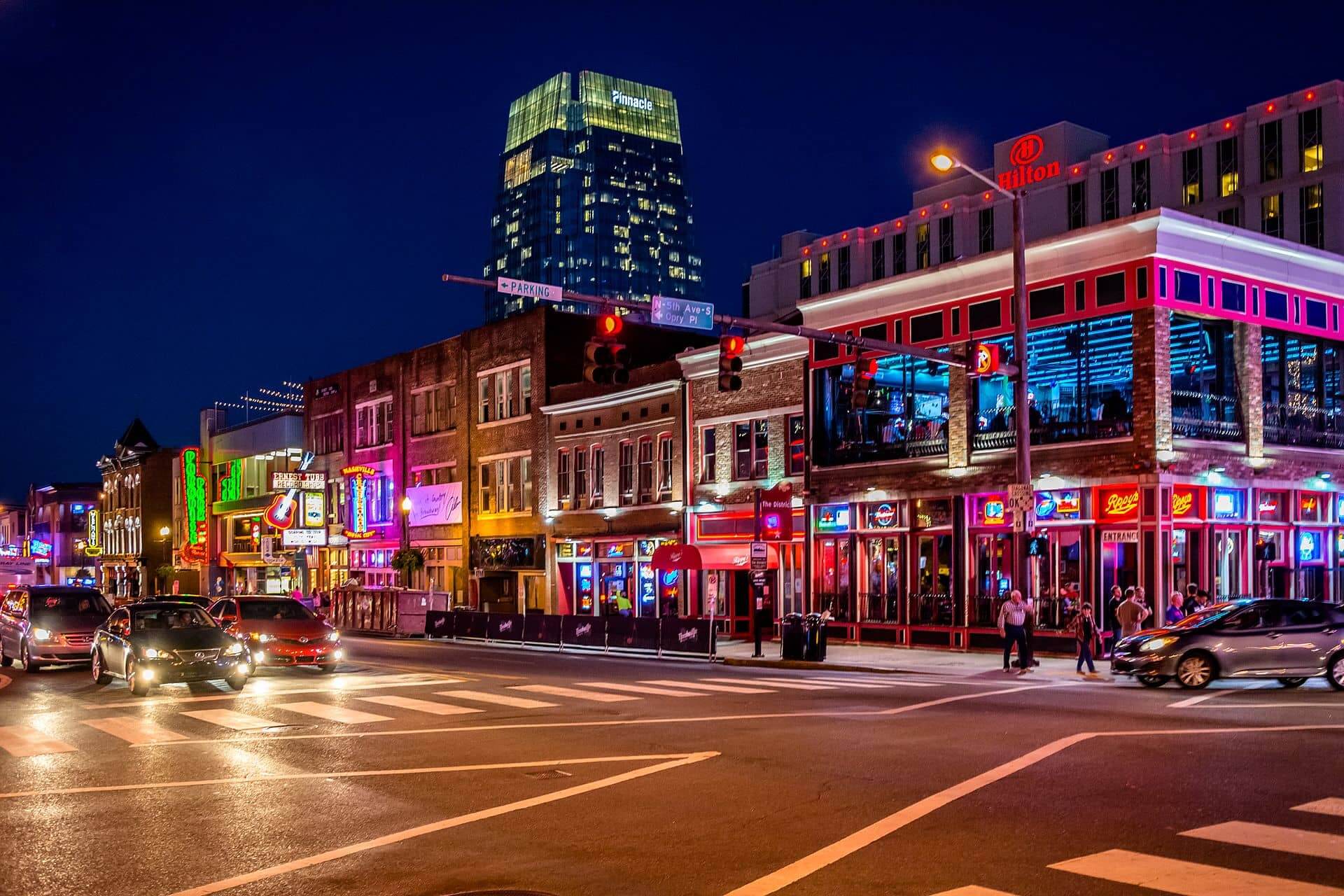 However, over the years, the healthcare sector has emerged as one of the city's primary economic drivers. Major institutions like the Vanderbilt University Medical Center not only offer top-notch medical services but also contribute significantly to research and innovation in the field. Numerous health-tech startups and ancillary services support these large healthcare entities, making Nashville a hub for medical excellence.
Education, too, plays a crucial role in the local economy. With esteemed institutions like Vanderbilt University, Belmont University, and Lipscomb University nearby, there's a steady influx of students, academics, and related businesses. These institutions aren't just centers of learning; they're significant employers and contributors to the city's intellectual capital.
And let's not forget the booming tourism industry. With its rich history, cultural attractions, and events, Nashville attracts millions of visitors each year. This influx supports a myriad of businesses, from hotels and restaurants to tour operators and souvenir shops.
In recent years, the tech scene in Nashville has been burgeoning. Several tech startups and innovation hubs have popped up, supported by a growing ecosystem of venture capitalists, incubators, and co-working spaces. This evolution paints a picture of a city that's not just resting on its laurels but is continuously looking towards the future.
All in all, while the sounds of strumming guitars and soulful voices might be the soul of Nashville, it's the diverse industries and businesses near Battery Crest and beyond that keep its heart beating. This mix ensures a robust local economy that's primed for both growth and resilience.
Hotels and Lodging
When it comes to laying one's head down after a long day exploring Nashville, the area around Battery Crest offers a charming blend of accommodations that cater to different tastes and budgets.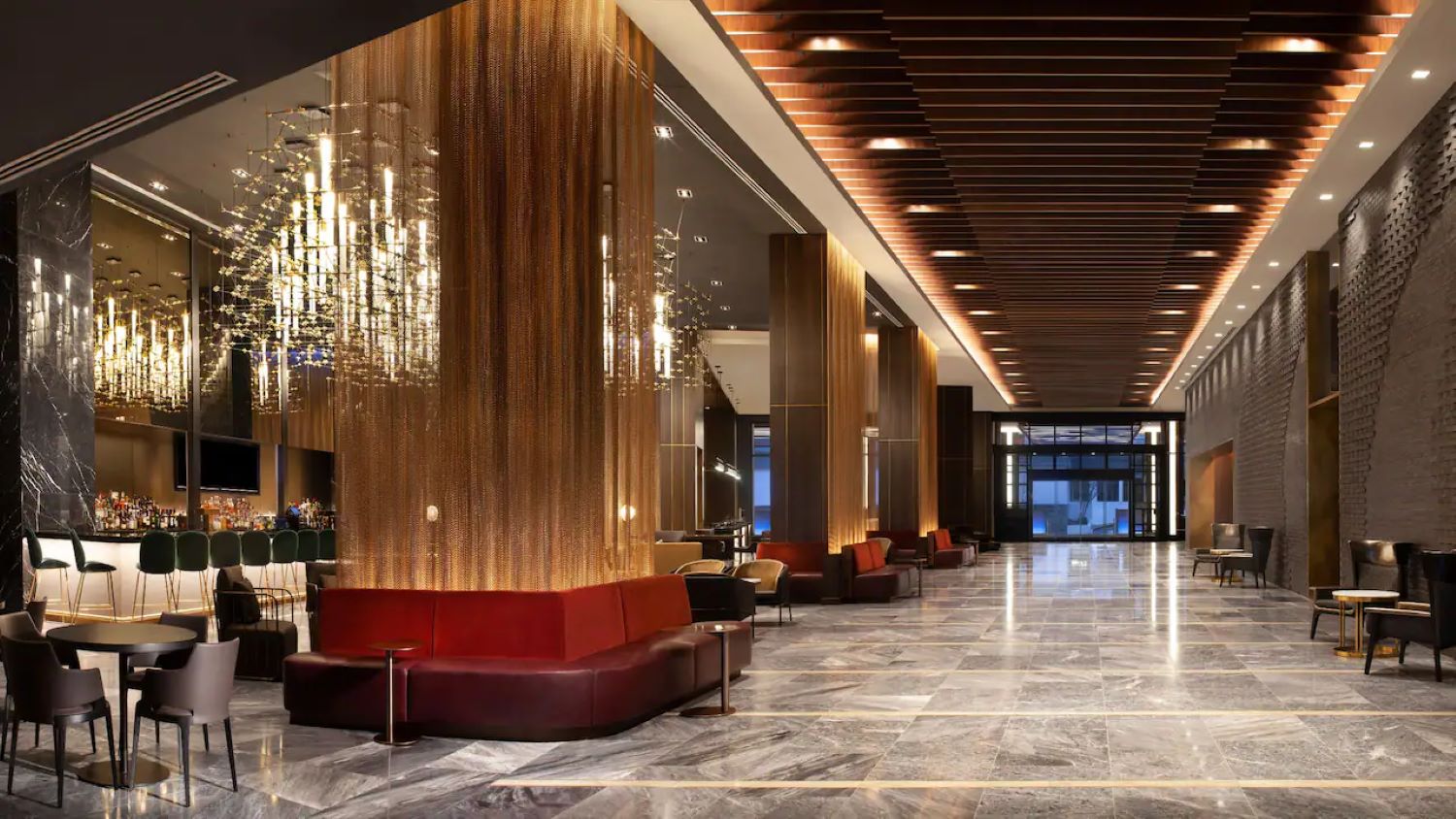 The 'Nashville Marriott at Green Hills' comes to mind as one of the more luxurious options. Situated close to Battery Crest, it's a favorite among business travelers and tourists alike. With its chic interiors, rooftop pool with a stunning view of the city skyline, and proximity to upscale shopping at The Mall at Green Hills, it's a blend of comfort and convenience.
But if you're seeking something a tad more intimate, the Hillsboro House Bed and Breakfast is a delightful find. Nestled in a historic home, each room here tells a story, blending vintage charm with modern comforts. The owners have this knack for making guests feel like old friends. Waking up to the smell of freshly brewed coffee and homemade breakfast, while chatting with fellow travelers in the cozy dining area, it's like a home away from home.
Of course, for the modern traveler who loves boutique experiences, the Kimpton Aertson Hotel is a must. Located in the heart of Midtown, it's artsy, chic, and radiates an urban vibe. The rooftop lounge is a treat, especially during sunset, offering panoramic views of the city. Plus, its proximity to some of Nashville's top dining spots and music venues is an added bonus.
For those on a budget, there are several quaint inns and motels that offer a comfortable stay without breaking the bank. Many of them are family-run establishments, and the hospitality is genuine and warm. It's a testament to Nashville's spirit, where every guest is treated with kindness and warmth, no matter where they choose to stay.
So, whether you're a weary traveler looking for a plush bed to sink into, a couple seeking a romantic getaway, or a backpacker on a shoestring budget, the vicinity of Battery Crest has got you covered. It's all about that famed Southern hospitality, with a Nashville twist.
Travel and Transportation
Travelers and residents near Battery Crest in Nashville have a distinct advantage when it comes to connectivity, thanks to the area's proximity to vital transportation hubs.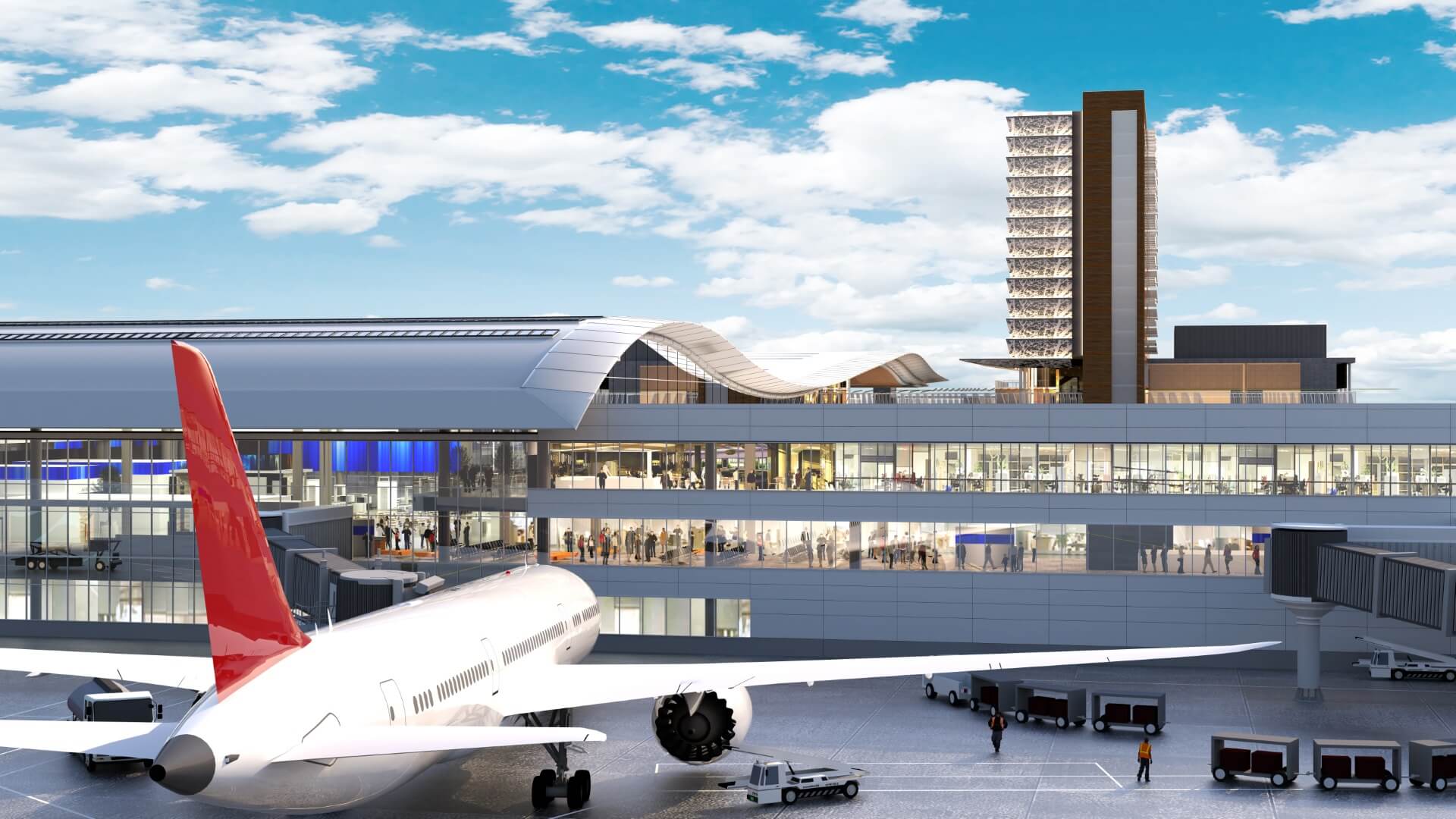 Now, if we're talking about catching a flight, whether it's domestic or international, the Nashville International Airport (BNA) is the go-to. Just a drive away from Battery Crest, it's incredibly convenient for those early morning flights or those late-night landings. BNA has seen tremendous growth over the years, with several airlines operating and connecting Music City to a myriad of destinations. Whether you're jetting off for a business trip, vacation, or welcoming visitors, having an international airport so close is undeniably a boon.
For those who prefer to keep their feet on the ground, the city's public transportation has them covered. The WeGo Public Transit, formerly known as the MTA, operates a fleet of buses that crisscross the city. There are several bus stops and routes around Battery Crest, ensuring residents and visitors can easily hop on a bus to reach downtown, other neighborhoods, or even outlying suburbs. The buses are a reliable and cost-effective means to navigate Nashville, especially during those peak traffic hours.
And let's not forget the WeGo Star, Nashville's commuter rail service, which connects the city's eastern suburbs to the downtown area. While it might be a bit further from Battery Crest, it's a fantastic option for those looking to commute from the more distant parts of the city or simply seeking a scenic ride through Tennessee's picturesque landscapes.
So, whether you're a globe-trotter, a daily commuter, or just someone who loves to explore different parts of the city without the hassle of driving, the area around Battery Crest offers a spectrum of transportation options. It's all about making journeys smoother and more accessible, and in this regard, Nashville truly delivers.