Barlow Glen, Nashville, TN Homes for Sale
Barlow Glen, Nashville, TN Homes for Sale
September 27, 2023
$1,154,000
Med. List Price
Barlow Glen Homes
Nestled in the heart of Nashville, TN, the homes in Barlow Glen stand as a testament to timeless elegance and modern convenience. Architecturally, these homes often display a delightful fusion of traditional and contemporary styles. Many of the residences feature detailed brickwork, large windows that let in an abundance of natural light, and spacious porches that beckon residents to relax outdoors. Interiors typically showcase open floor plans, with modern amenities seamlessly incorporated into designs that hint at Nashville's storied past.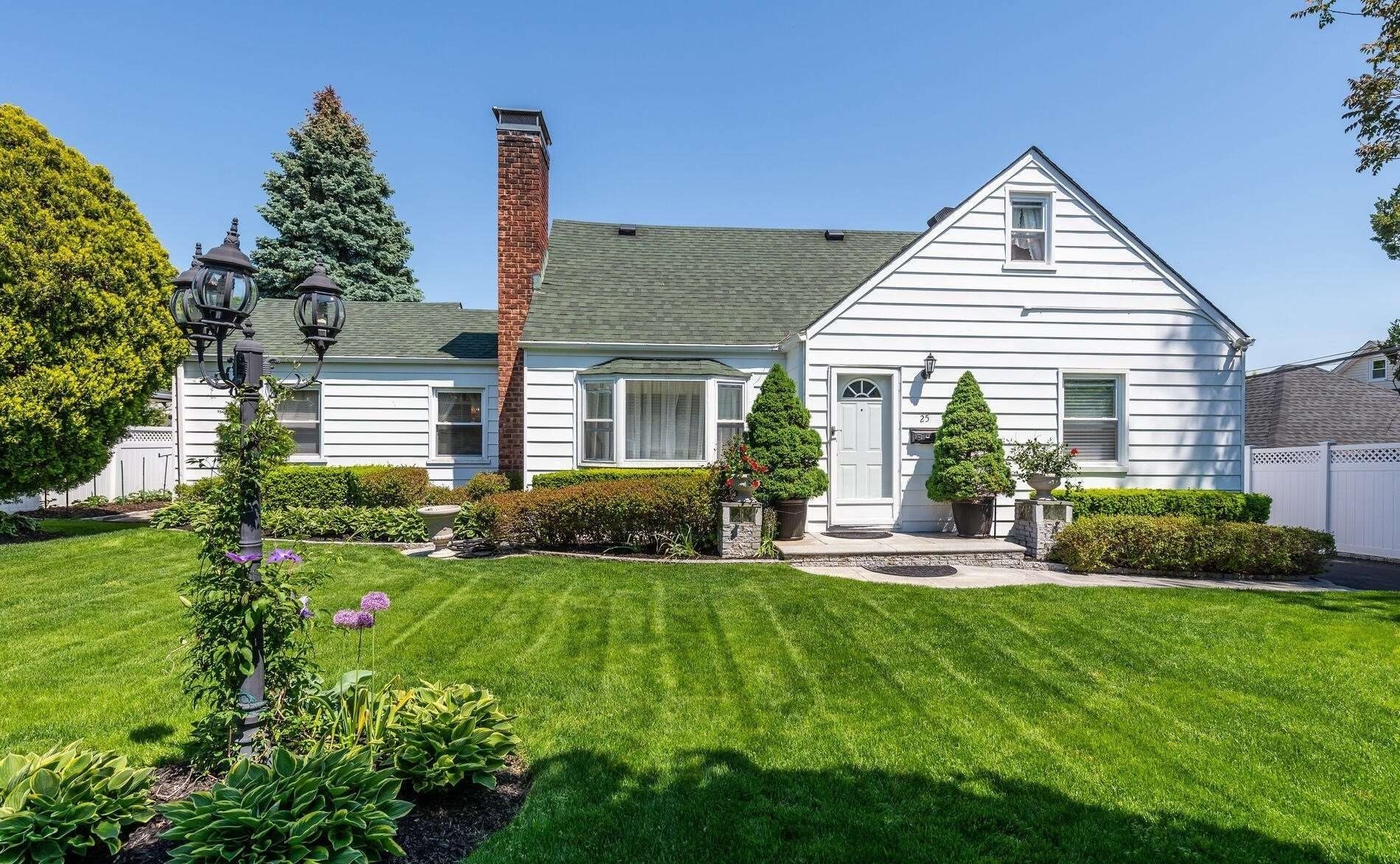 Beyond the individual homes, Barlow Glen's community has been crafted with the utmost care. Mature trees line the streets, providing both shade and a sense of tranquility that's hard to find in a bustling city. The landscaping throughout the neighborhood emphasizes natural beauty and green spaces, making it not just a place to live, but a place to thrive. Furthermore, despite its peaceful ambiance, Barlow Glen is conveniently located close to some of Nashville's most vibrant shopping, dining, and entertainment hubs, ensuring that residents are never too far from the action.
The sense of community is palpable in Barlow Glen. Neighbors often find themselves becoming friends, thanks in part to the neighborhood's community-driven events and gatherings. Whether it's a summer barbecue, a holiday celebration, or just a spontaneous get-together, there's always something happening that brings residents closer together. The local schools and parks further enhance this feeling of togetherness, providing ample opportunities for families to bond and grow.
Additionally, for those who have an appreciation for history and culture, Barlow Glen offers another layer of allure. Being in Nashville, the neighborhood is rich with musical history. Many residents find it thrilling to be living in a place that's just a stone's throw away from iconic music venues and historic sites. This blend of the past with the present, along with the neighborhood's strong community bonds and beautiful homes, makes Barlow Glen a unique and enchanting place to call home.
Similar Communities
In the thriving heart of Nashville, TN, numerous neighborhoods parallel Barlow Glen in terms of price point, construction, and lifestyle. One such enclave is the serene Waverly Place. Much like Barlow Glen, Waverly Place homes often feature a beautiful amalgamation of traditional Southern architecture with modern touches. Red brick facades, large bay windows, and well-manicured lawns dominate the scene. The interiors of these homes are equally impressive, with state-of-the-art appliances and open spaces designed to cater to contemporary living while nodding to a refined and classical aesthetic.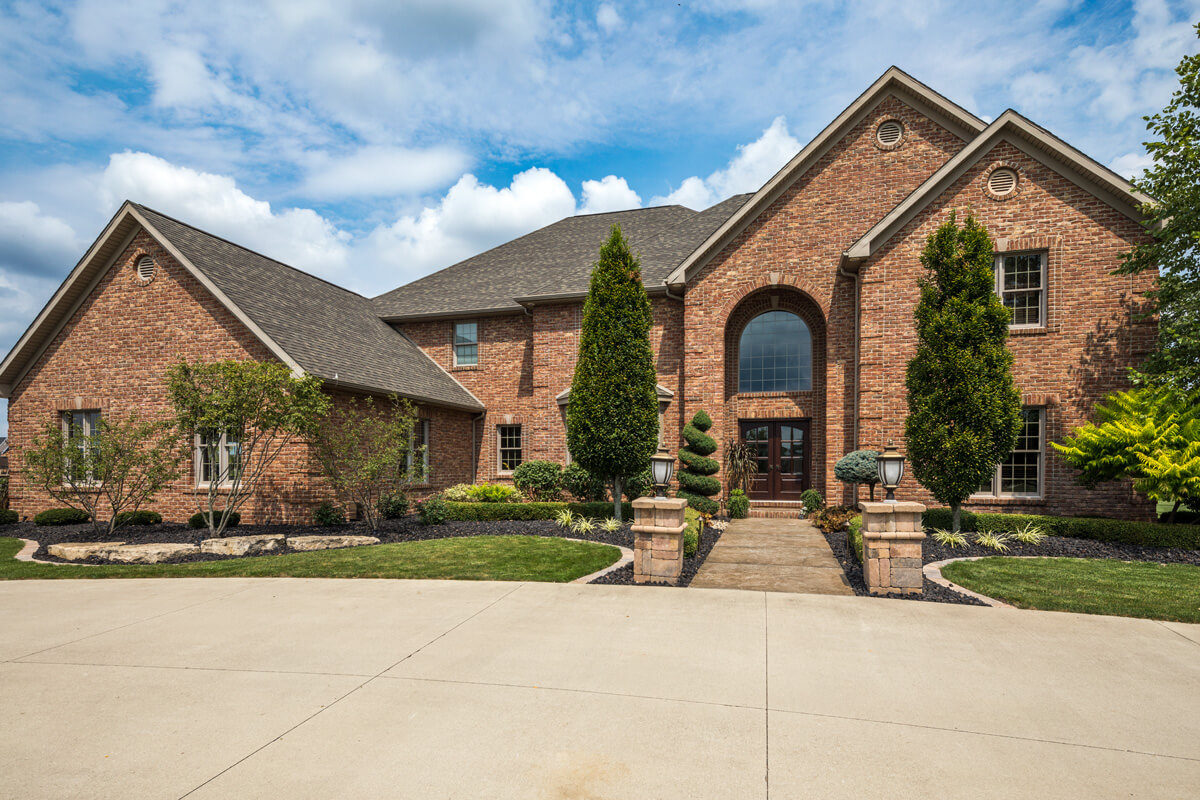 Another neighborhood echoing the attributes of Barlow Glen is Riverside Park. Tucked away from the city's hustle and bustle, Riverside Park offers residents a tranquil respite without sacrificing accessibility to Nashville's dynamic downtown. Homes here are constructed with precision and artistry, emphasizing both functionality and elegance. Many residences come with spacious backyards, making them ideal for family gatherings, barbecues, and leisurely afternoons. The community vibe is tangible, much like in Barlow Glen, fostering a close-knit environment where neighbors frequently come together for various community-led initiatives and events.
Greenwood Estates, meanwhile, offers a harmonious blend of luxury and comfort. This neighborhood prides itself on homes that marry the old-world charm of hardwood floors and intricate moldings with the modern convenience of energy-efficient fixtures and smart home systems. A walk through Greenwood Estates is akin to stepping into a world where the past and present coexist. Its tree-lined streets and well-tended gardens echo the serenity of Barlow Glen. The residents here, much like those in Barlow Glen, share a love for the finer things in life, ensuring a lifestyle that values both community bonds and individual luxury.
Finally, there's Belmont Park, a neighborhood that not only matches Barlow Glen in terms of architectural beauty but also in its commitment to community-centric living. Homes in Belmont Park mirror the style and sophistication one would expect from Nashville's prime real estate, with a mix of modern and classic design elements. The community spaces, from parks to recreational centers, further underscore the neighborhood's dedication to providing residents with a holistic living experience. It's a place where friendships are easily formed over shared interests and activities, adding to Nashville's rich tapestry of diverse yet interconnected communities.
Food Scene
When it comes to dining near Barlow Glen, Nashville, TN, residents and visitors are spoilt for choice. The culinary scene in this area offers a delightful mix of traditional Southern cuisine and innovative global flavors, making every meal an adventure. One of the local favorites is The Magnolia Bistro, a charming eatery that promises a soulful Southern dining experience. Their fried chicken, paired with a side of creamy mashed potatoes and collard greens, has been a hit among locals and visitors alike. And if you're there for brunch, their biscuits and gravy is a dish that resonates with comfort and warmth.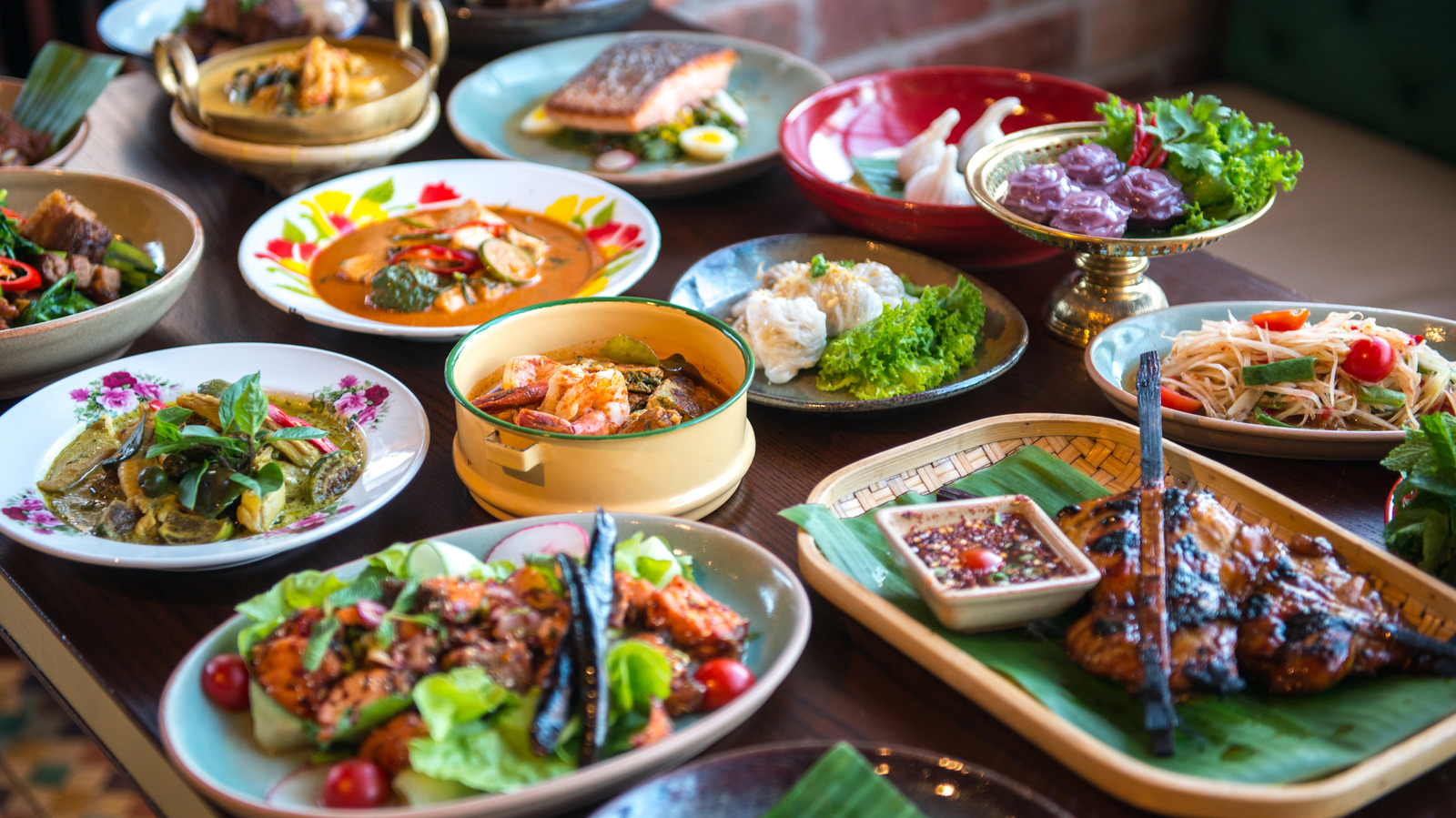 Just a stone's throw away, the city boasts Saffron's Global Kitchen, a testament to Nashville's evolving culinary landscape. Here, diners can indulge in a plethora of international dishes. From spicy Thai curries to authentic Italian pastas, Saffron's ensures a journey for the palate. Their tapas-style menu allows patrons to sample a variety of dishes, making it a popular spot for group dinners or those undecided on one particular cuisine.
For those with a penchant for seafood, Oceana Grill beckons. Situated not too far from Barlow Glen, this establishment offers a fresh catch daily. From oysters on the half shell to a rich lobster bisque, every dish is crafted to highlight the natural flavors of the sea. The ambiance, with its nautical-themed decor and soft lighting, perfectly complements the menu, offering a dining experience reminiscent of coastal towns.
Of course, no mention of Nashville's dining scene would be complete without touching upon its vibrant street food culture. Around the corners and alleyways near Barlow Glen, food trucks and stalls offer a quick but delectable bite. Whether it's a spicy barbecue pulled pork sandwich, a hearty burrito, or a sweet and savory crepe, there's something to satiate every craving. It's this eclectic mix of high-end dining and laid-back street food that truly encapsulates the culinary spirit of the area around Barlow Glen.
Entertainment
Ah, Barlow Glen in Nashville, Tennessee! The city itself is a vibrant hub of music and culture, and that certainly spills over into the neighborhoods like Barlow Glen. For starters, when you're in Nashville, it's hard to miss the melodies of country, blues, and rock 'n' roll that waft through the air. The iconic Grand Ole Opry, just a short drive from Barlow Glen, is a must-visit for anyone, whether you're a die-hard country music fan or a casual listener. Its history-rich stage has witnessed performances from legends like Dolly Parton, Johnny Cash, and Loretta Lynn.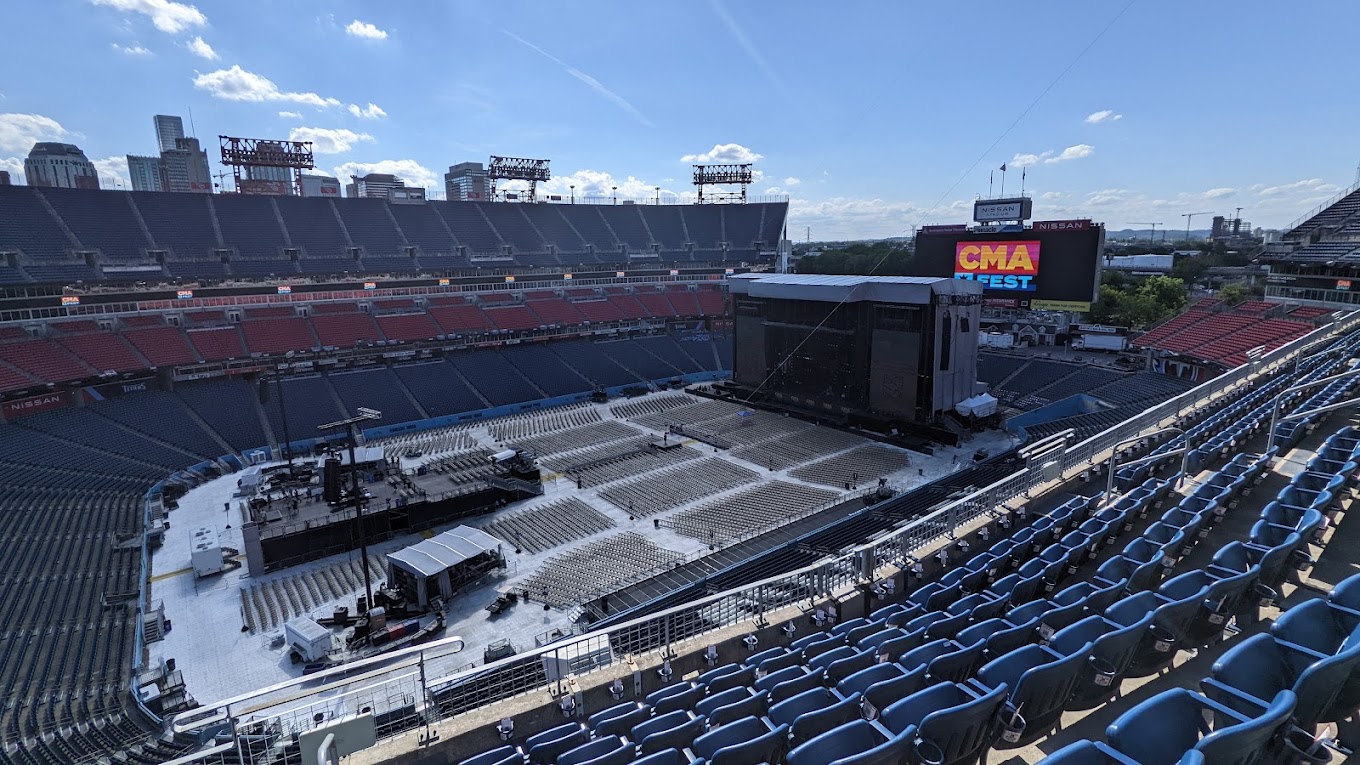 If you lean more towards sports than tunes, you're still in for a treat. Not too far off is the Nissan Stadium, home to the Tennessee Titans. Football weekends here are an experience, with fans flooding the area in navy blue and Titan blue, gearing up for an exhilarating game. It's not just about football, though. The stadium often hosts soccer matches and even concerts from world-renowned artists.
In between those major venues, downtown Nashville, which is easily accessible from Barlow Glen, offers a plethora of entertainment options. The honky-tonk bars, for instance, light up Broadway with live music every night. For a more tranquil day out, Centennial Park's lush greenery offers a respite, and its centerpiece, a full-scale replica of the Parthenon, is quite a sight! Meanwhile, hockey enthusiasts can catch the Nashville Predators in action at the Bridgestone Arena. So, whether you're into music, sports, or just soaking in the local vibe, the areas around Barlow Glen will surely not disappoint.
Health and Wellness
Nashville, especially the vicinity around Barlow Glen, offers myriad health and wellness options for those aiming for a balanced lifestyle. Delving into the heart of the city, it's clear that Nashville residents value their health and well-being just as much as their music and culture.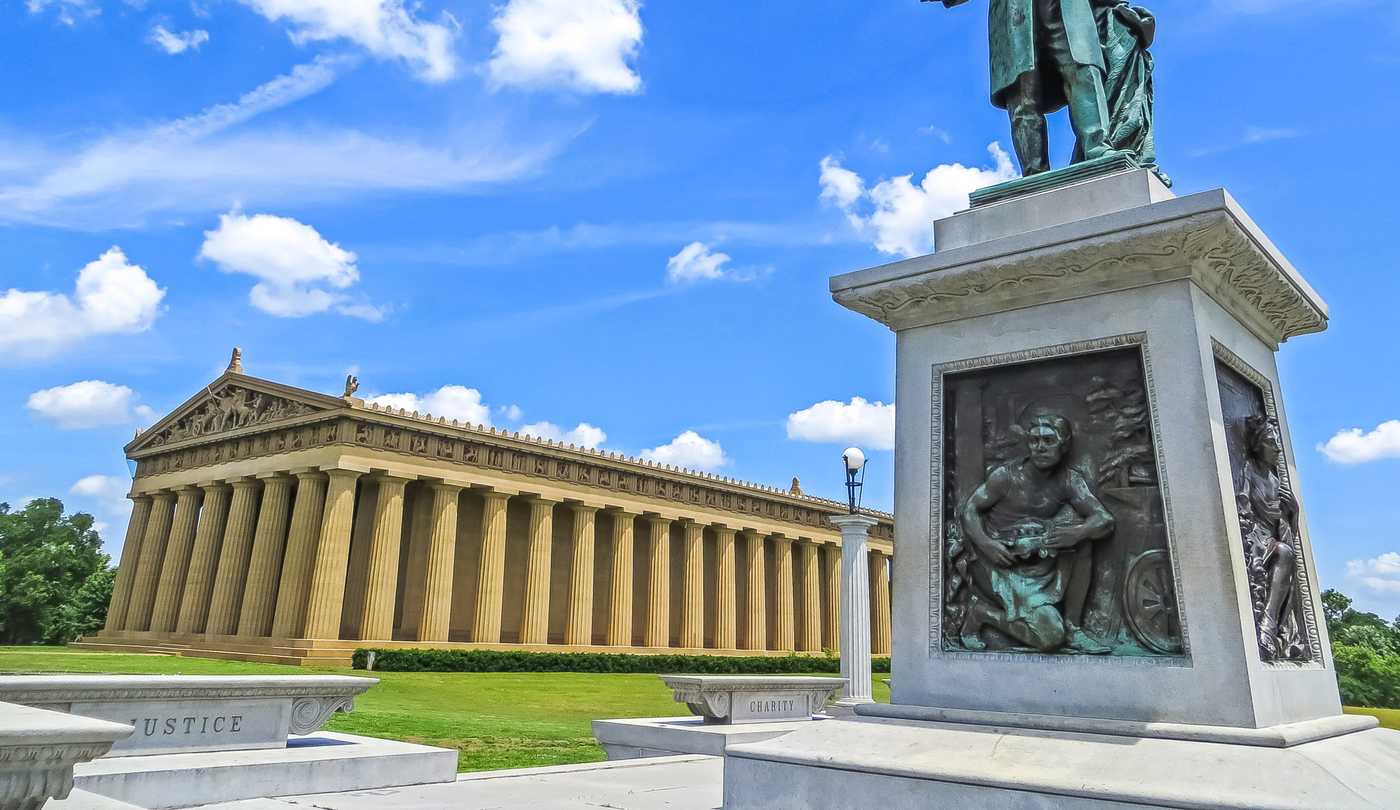 First and foremost, the lush Centennial Park stands as a testament to the city's commitment to providing green spaces for its residents. The park is a local favorite for morning jogs, serene meditation sessions, or even just a leisurely stroll among its tree-lined paths. With its expansive lawns, it's not uncommon to come across yoga enthusiasts practicing their poses or tai chi groups moving gracefully by the pond.
For those looking to incorporate a regular fitness regimen into their schedules, there's no shortage of gyms and fitness studios around Barlow Glen. From boutique pilates studios to more intensive CrossFit boxes, the options cater to a range of fitness levels and preferences. These spaces aren't just about workouts; they foster communities of like-minded individuals who support and motivate each other towards common health goals.
Moreover, Nashville's culinary scene also has a burgeoning health focus. Many restaurants and cafes near Barlow Glen have responded to the growing demand for nutritious, organic, and locally-sourced food. Vegan and vegetarian options abound, and there's a noticeable shift towards offering balanced meal choices, cold-pressed juices, and health-focused cafes, making it easier for residents to make healthier food choices.
Lastly, for mental well-being, there are several meditation and wellness centers scattered throughout the city. These centers offer workshops, courses, and sessions focused on mindfulness, stress relief, and holistic health. This combination of physical and mental health options makes the Barlow Glen area of Nashville a truly welcoming space for those keen on embracing a wholesome lifestyle.
Outdoor Lifestyle
Nestled in the dynamic cityscape of Nashville, Barlow Glen and its surrounding areas offer residents and visitors a delightful taste of nature and the outdoors. Among the many city treasures is the beloved Centennial Park. A verdant expanse in the heart of Nashville, this park is a local favorite for both relaxation and recreation. The tranquil lake is often dotted with ducks, while the walking trails invite joggers, dog walkers, and families for daily outings. The park's full-scale replica of the Parthenon stands as an unexpected yet captivating landmark, merging art, history, and nature in one grand gesture.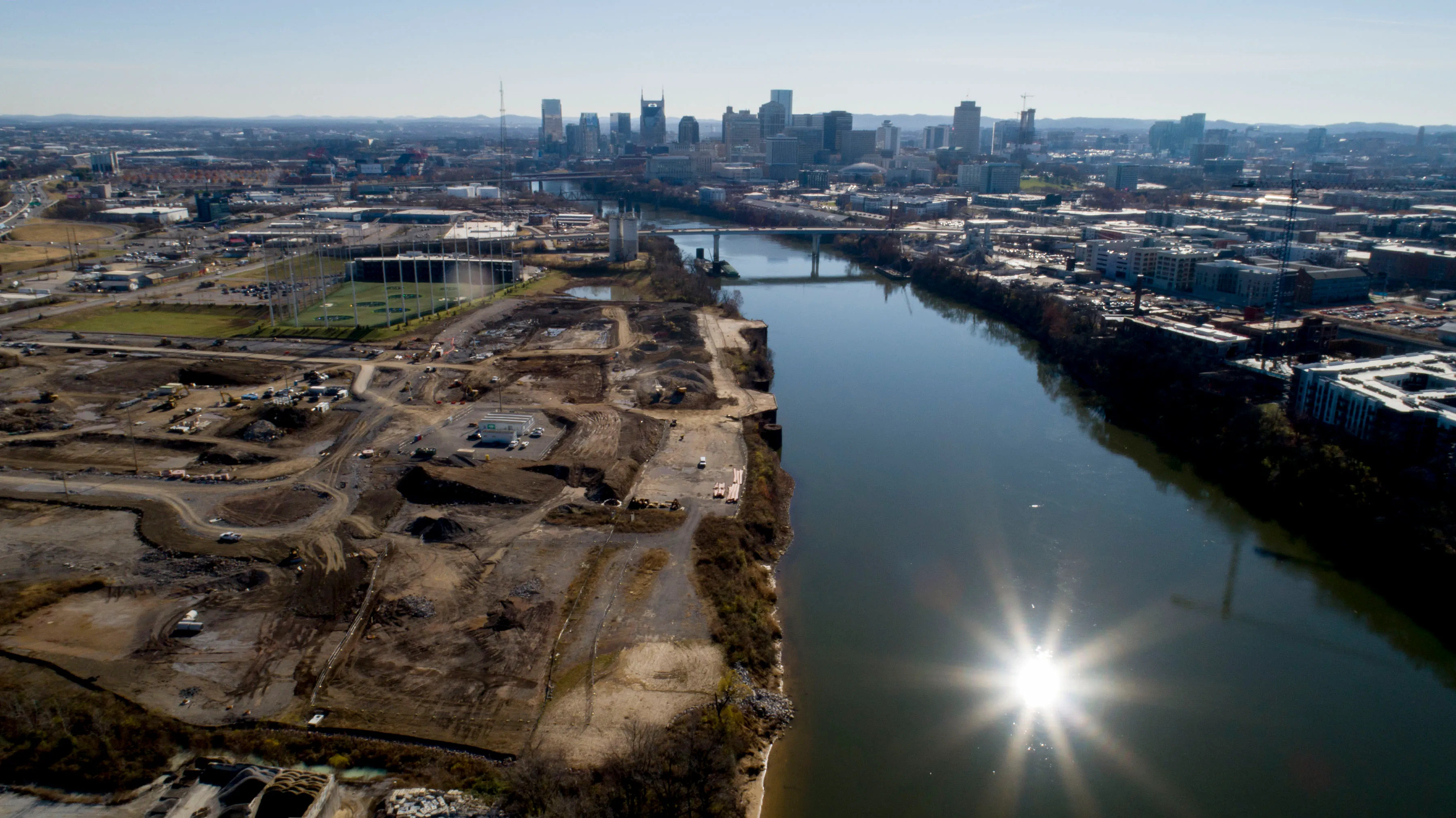 A bit further out, the Cumberland River winds its way through Nashville, providing a picturesque backdrop to the city's rhythm of life. The river's greenway is a fantastic trail for those who prefer longer biking or running sessions. The trail offers stunning views of the water, bridges, and skyline, making it a favorite for photographers and nature enthusiasts alike.
For those keen on a more active outdoor lifestyle, the nearby Radnor Lake State Park is a sanctuary of wilderness. The park is a hotspot for hiking, bird-watching, and simply immersing oneself in Tennessee's native flora and fauna. The trails range from easy walks to more challenging treks, accommodating nature lovers of all fitness levels.
Adding to the mix are the community gardens and local farmers' markets that pop up around the Barlow Glen area. They not only offer a taste of the freshest produce but also strengthen the bond between Nashville's residents and the land. Gardening plots and spaces in these areas encourage locals to cultivate their own greens, fostering a deeper connection to the earth and community. In essence, while the vibrant music and culture might be the more celebrated aspects of Nashville, the parks, nature, and outdoor lifestyle near Barlow Glen are undoubtedly the city's verdant heartbeats.
Education
Living in Barlow Glen, Nashville, residents are presented with a rich tapestry of educational opportunities, both in the public and private sectors. Nashville's public school system, Metropolitan Nashville Public Schools (MNPS), serves a vast number of students across the city. Many families in and around Barlow Glen are zoned to highly-rated elementary, middle, and high schools under MNPS. These schools not only provide a comprehensive curriculum but often engage students in extracurricular activities and community involvement projects, molding them into well-rounded individuals.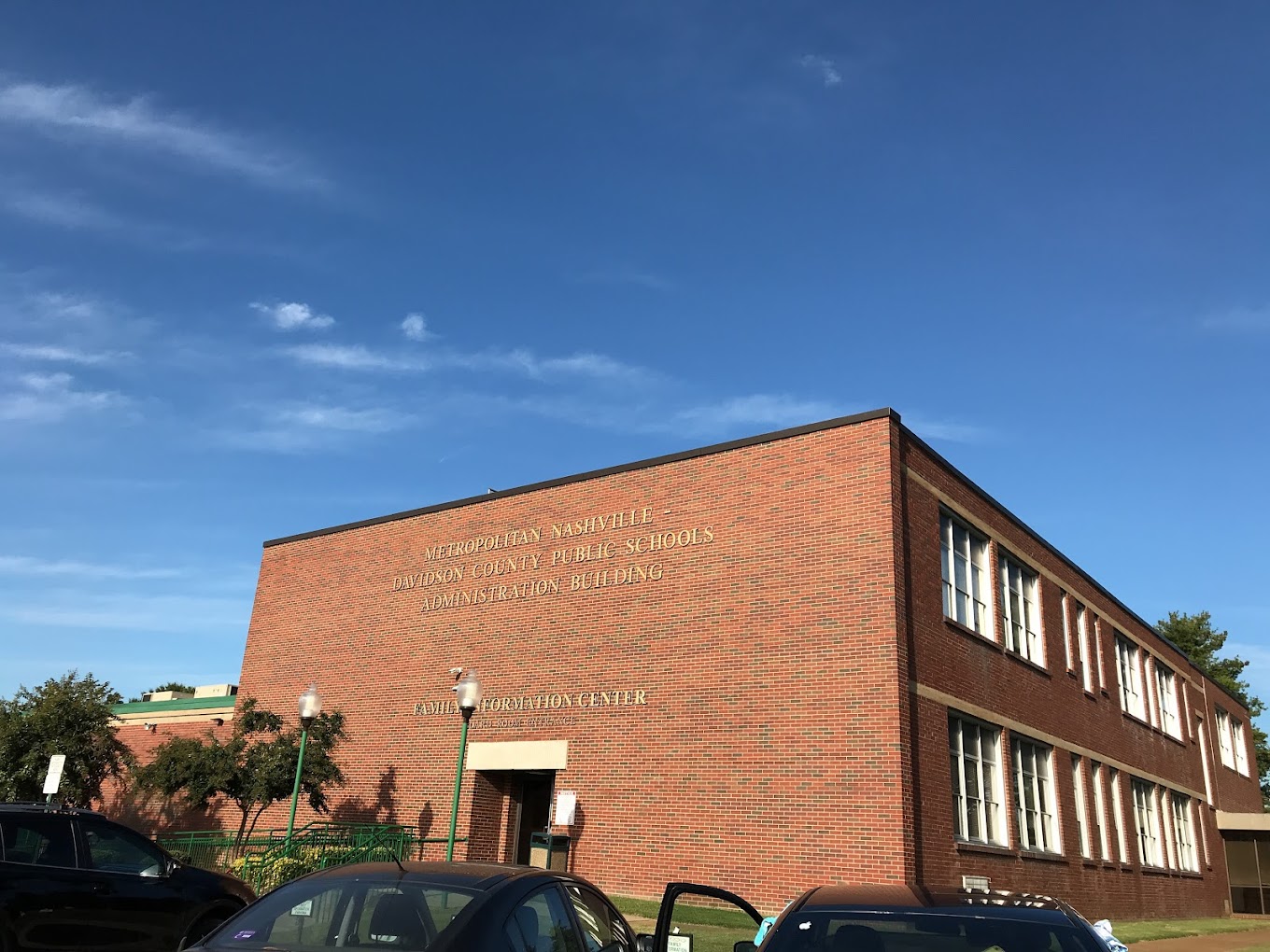 Beyond traditional public schools, there are also several magnet and charter schools within the district that cater to specific interests and talents. These institutions offer specialized programs, whether it's in the arts, sciences, or technology, giving students a chance to delve deeper into areas they're passionate about.
On the other hand, Nashville, with its rich history and diverse community, also boasts several prestigious private schools near the Barlow Glen area. These institutions often offer smaller class sizes, which allows for a more personalized learning experience. Some of these schools have religious affiliations and provide faith-based education, while others might follow alternative teaching methodologies, like Montessori or Waldorf.
Furthermore, many of these private institutions are steeped in tradition and have been part of the Nashville community for decades. They offer not just academic excellence but also emphasize character development, leadership, and community service.
In essence, families in Barlow Glen have a myriad of choices when it comes to education. Whether leaning towards public institutions that reflect the city's diversity or private schools that offer tailored learning experiences, there's something in Nashville to meet the aspirations and needs of every student.
Shopping and Retail
For the residents of Barlow Glen, Nashville doesn't just hit the right notes musically but also offers a diverse array of shopping and retail experiences. Just a stone's throw away, the heart of Nashville pulses with a mix of the chic, the vintage, and everything in between.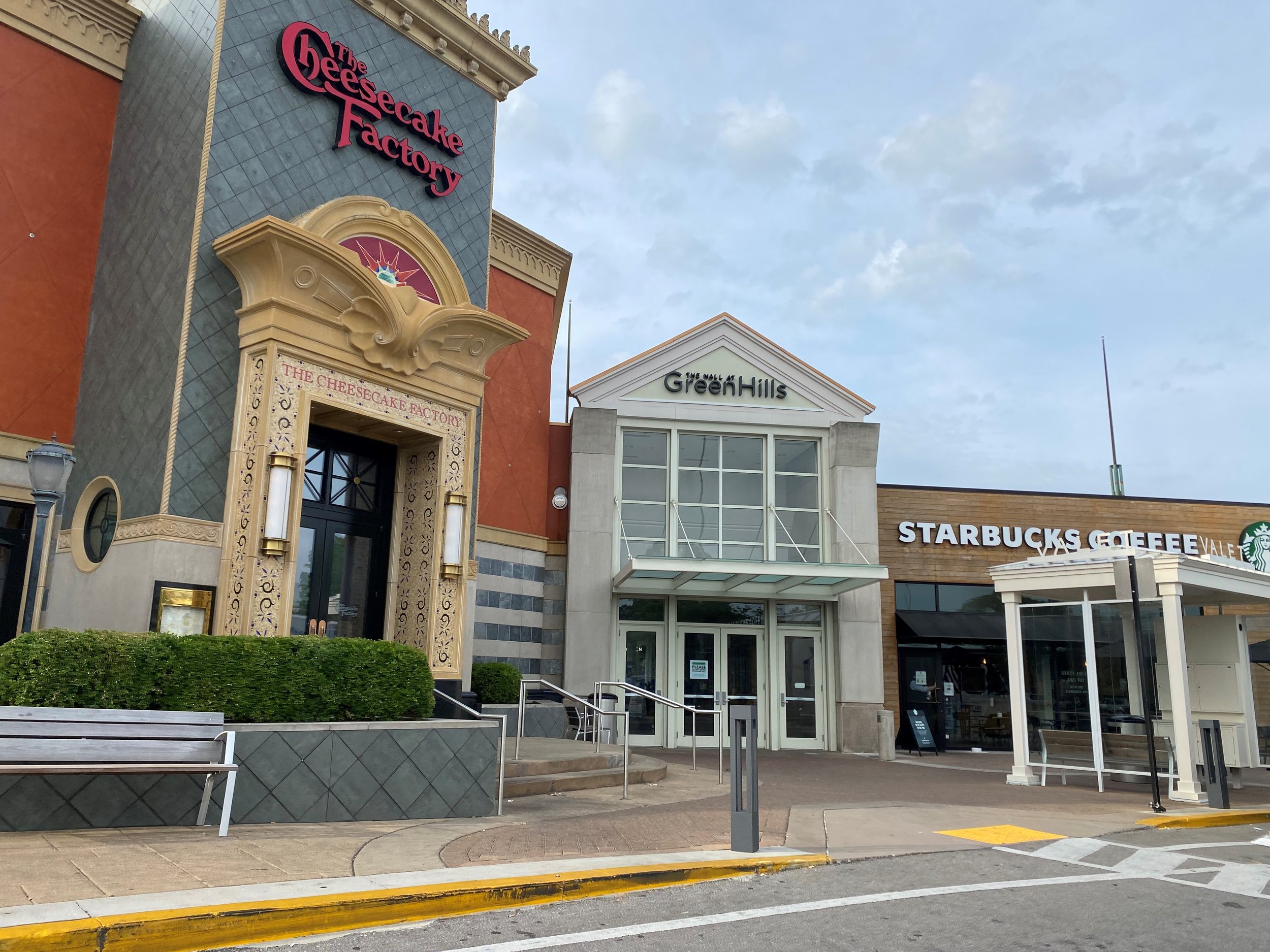 One of the iconic retail destinations is the Mall at Green Hills. Here, you'll find an elegant blend of high-end retailers, local boutiques, and delectable dining spots. From luxury brands that appeal to the fashion-forward to artisanal shops showcasing local craftsmanship, it's a shopping haven that caters to diverse tastes.
However, if you're in the mood for something more bohemian and unique, the neighborhoods surrounding Barlow Glen offer several charming streets lined with independent stores. Here, you can discover vintage treasures, antiques, and one-of-a-kind fashion pieces. These boutique stores often carry the spirit of Nashville, with shop owners who are passionate about their craft, be it hand-made jewelry, bespoke clothing, or curated vinyl collections.
Adding to the shopping palette, the local farmers' markets bring a burst of freshness to the scene. These markets, which pop up periodically around the Barlow Glen area, are vibrant gatherings where residents can get their hands on fresh produce, artisanal cheeses, homemade jams, and crafts. They're not just places to shop but also community hubs where stories, recipes, and recommendations are exchanged.
In essence, whether you're on the hunt for the latest fashion trend, a unique gift, or just want to immerse yourself in the local shopping culture, the areas around Barlow Glen in Nashville offer a retail landscape as rich and varied as the city's musical heritage.
Business and Economy
Barlow Glen in Nashville finds itself nestled in a city that's both historically rich and economically vibrant. When talking about Nashville, it's impossible not to mention its most celebrated industry: music. Known universally as "Music City," Nashville is the beating heart of the country music scene. Record labels, production companies, and countless recording studios dot the cityscape, providing employment to a multitude of artists, producers, technicians, and other industry professionals.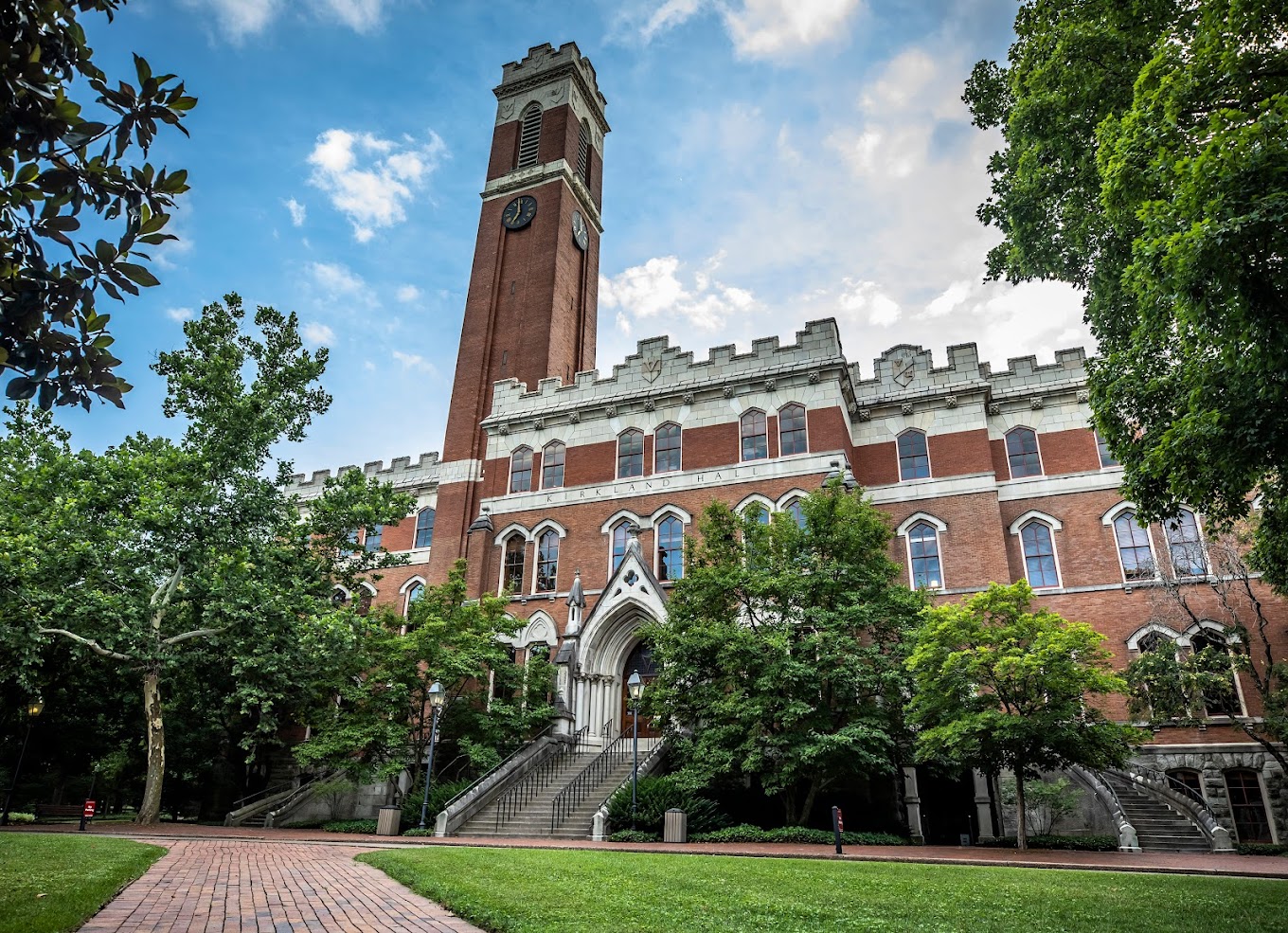 Yet, while the melodies of country music might be the most audible, they're not the only tune the city dances to. Healthcare is another significant pillar supporting Nashville's economy. The city is home to a vast network of hospitals, clinics, and research facilities. Renowned institutions like the Vanderbilt University Medical Center not only offer top-notch medical services but also drive innovations in healthcare, making Nashville a hub for medical research and advancements.
In recent years, Nashville has also seen a burgeoning tech scene. Startups and established tech firms alike have been attracted to the city, lured by its favorable business climate and the quality of life it offers. This influx of tech talent has, in turn, bolstered other sectors, including real estate, as the demand for office spaces and residential areas has grown.
Furthermore, the tourism and hospitality sector thrives here, driven by the city's rich cultural scene, music festivals, historic sites, and culinary delights. Hotels, restaurants, and entertainment venues continually contribute to the local economy, ensuring that visitors to Nashville experience the city's warmth and vibrancy.
All in all, while Barlow Glen and its neighboring areas bask in the glow of Nashville's musical aura, the undercurrents of healthcare, tech, and tourism play an equally harmonious role in ensuring the city's economic dynamism.
Hotels and Lodging
For travelers venturing into Nashville and looking for a place near Barlow Glen, they're in for a delightful range of accommodations that capture the essence of southern hospitality. From upscale hotels to charming bed and breakfasts, there's something to suit every traveler's taste and budget.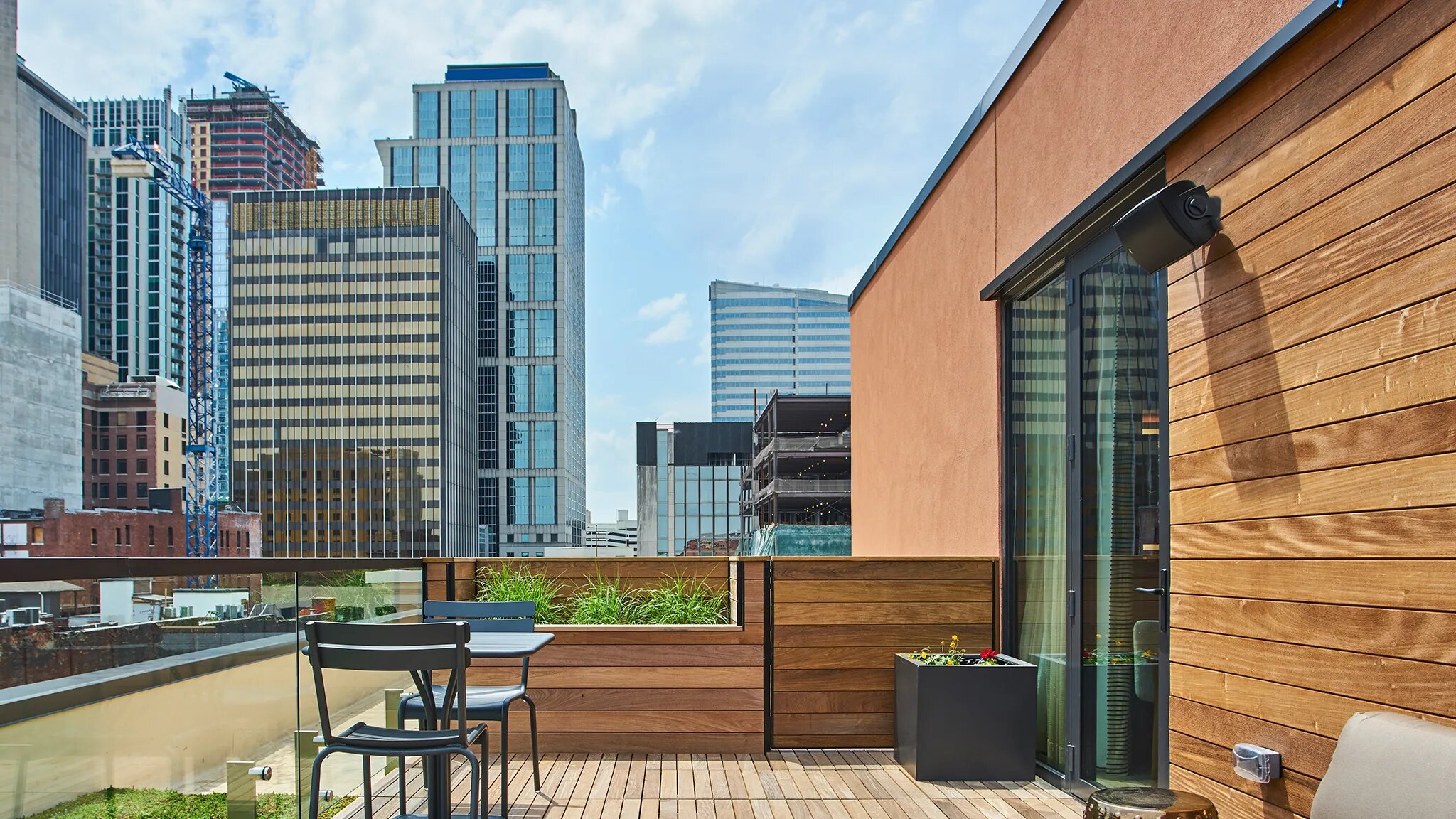 In the vicinity, there are a number of upscale hotels that offer luxury and convenience. These establishments often come with amenities like rooftop pools, on-site gourmet dining, and sometimes even live music lounges, giving guests a taste of Nashville's vibrant scene without them needing to step out. With their contemporary design infused with a touch of southern charm, these hotels provide an elegant stay for those looking for comfort and indulgence.
However, if one is seeking a more intimate experience, the bed and breakfast options around Barlow Glen can't be overlooked. These B&Bs, often housed in historic homes, offer a blend of nostalgia and coziness. With their personalized service, guests often feel more like they're staying with friends rather than at a commercial establishment. Waking up to homemade southern breakfasts, sharing travel stories over freshly brewed coffee in ornate living rooms, and getting local recommendations from the innkeepers are just some of the experiences that make B&B stays special.
For those who like to keep things more laid-back and are perhaps traveling on a budget, there are several motels and lodges scattered around. These are often family-run and offer basic amenities, but they're a great option for those who plan to spend most of their time exploring the city and need just a comfortable place to rest their heads.
In essence, around Barlow Glen and Nashville as a whole, the range of accommodation options is as diverse and rich as the city's musical tapestry. Whether you're a solo traveler, a family on vacation, or a couple on a romantic getaway, you're bound to find a place that strikes the right chord.
Travel and Transportation
Residents and visitors in Barlow Glen, Nashville, have the advantage of being relatively close to the main gateway of the city, the Nashville International Airport (BNA). This bustling hub is just a short drive away, making it immensely convenient for those frequent flyers or for friends and family visiting from out of town. BNA offers a host of domestic and international flights, seamlessly connecting Nashville to various parts of the country and the world. With its mix of major airlines and budget carriers, travelers have a range of options to choose from.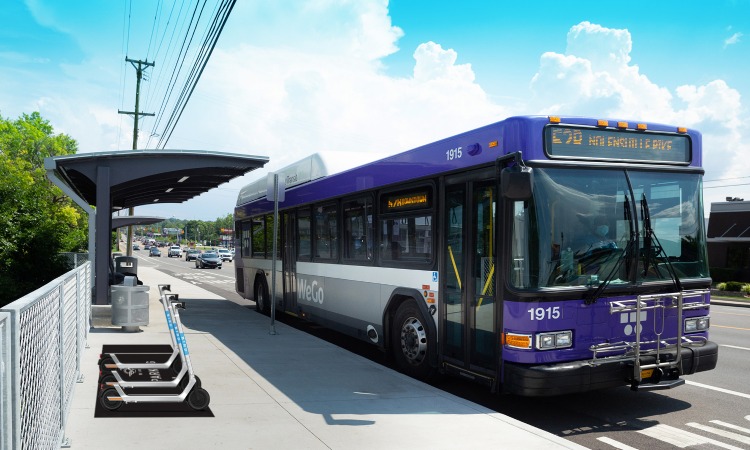 In terms of getting around the city, Nashville's public transportation system is quite user-friendly. The Metropolitan Transit Authority (MTA) operates a comprehensive network of buses that traverse the city, with several routes passing through or near the Barlow Glen area. These buses are a cost-effective way of commuting, especially during rush hours when the city's roads can get rather busy.
Additionally, for those who prefer a rail option, there's the Music City Star. Though its routes are more limited, it serves as a great option for those commuting between downtown Nashville and some of its eastern suburbs. It's not just a means of transport but offers picturesque views of the cityscape and the Cumberland River.
And let's not forget the rideshare services like Uber and Lyft, which have gained immense popularity in recent years. They provide a convenient, on-demand transportation option, especially useful for late-night outings or when you're unsure of your destination's exact location.
All in all, while Barlow Glen offers the serenity of a residential enclave, it's well connected, ensuring residents and visitors are never too far from where they need to be. Whether catching a flight or just navigating the vibrant streets of Nashville, there's always a mode of transport ready to whisk you away.