Barbara Heights, Nashville, TN Homes for Sale
Barbara Heights, Nashville, TN Homes for Sale
October 3, 2023
Barbara Heights Homes
Nestled in the heart of Nashville, TN, the homes of Barbara Heights exude a charm that is both timeless and inviting. These residences are a fine blend of traditional architecture and modern amenities. Often characterized by spacious layouts, hardwood flooring, and large windows, they allow ample natural light to flood the interiors, creating a warm and cozy atmosphere. Many of these homes boast well-maintained front and backyards, with manicured gardens and scenic patios that become the focal point of many family gatherings and evening retreats. The attention to detail is evident, not just in the individual homes but throughout the neighborhood. Mature trees line the streets, offering shade during the warmer months and a kaleidoscope of colors in the fall.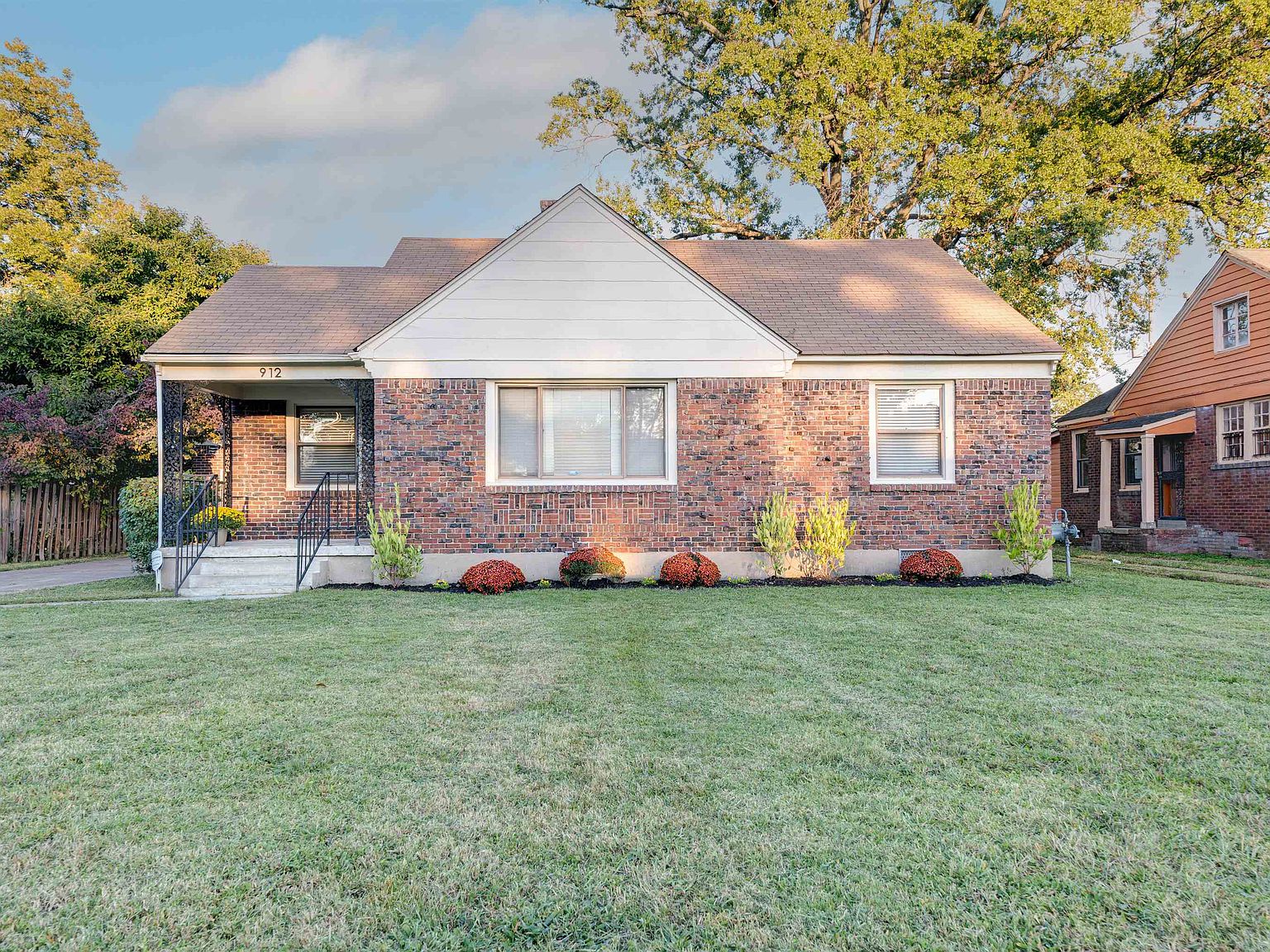 Barbara Heights is not just about beautiful homes; it's also about the sense of community that pervades the area. The neighborhood is blessed with a tranquil ambiance, making it a perfect oasis for those looking to escape the hustle and bustle of city life while still being in close proximity to all essential services. The community is tight-knit, with residents often coming together for block parties, community yard sales, and other neighborhood events. This camaraderie ensures that newcomers quickly feel like they are a part of something special, making settling in an easy transition.
The surrounding community also adds to the appeal of Barbara Heights. Local parks provide ample opportunities for recreation, whether it's a leisurely walk, a game of catch, or a quiet afternoon reading beneath a tree. Nearby schools have a reputation for academic excellence, ensuring that the younger residents receive quality education. The shopping and dining options within a short distance cater to diverse tastes, ranging from quaint cafes to upscale restaurants. Moreover, the close proximity to downtown Nashville means residents of Barbara Heights can easily access the rich cultural tapestry, entertainment venues, and employment opportunities the city offers.
Lastly, safety and security are a paramount concern in Barbara Heights. The neighborhood boasts a low crime rate, attributed to the vigilant residents and an active neighborhood association. This peace of mind, coupled with the myriad amenities and the enchanting charm of the homes, makes Barbara Heights one of the most sought-after areas in Nashville.
Similar Communities
While Barbara Heights stands out in Nashville, TN, there are a handful of neighborhoods in the vicinity that echo a similar price point, construction aesthetic, and lifestyle, making this region of Nashville a haven for those seeking a blend of tradition and modernity.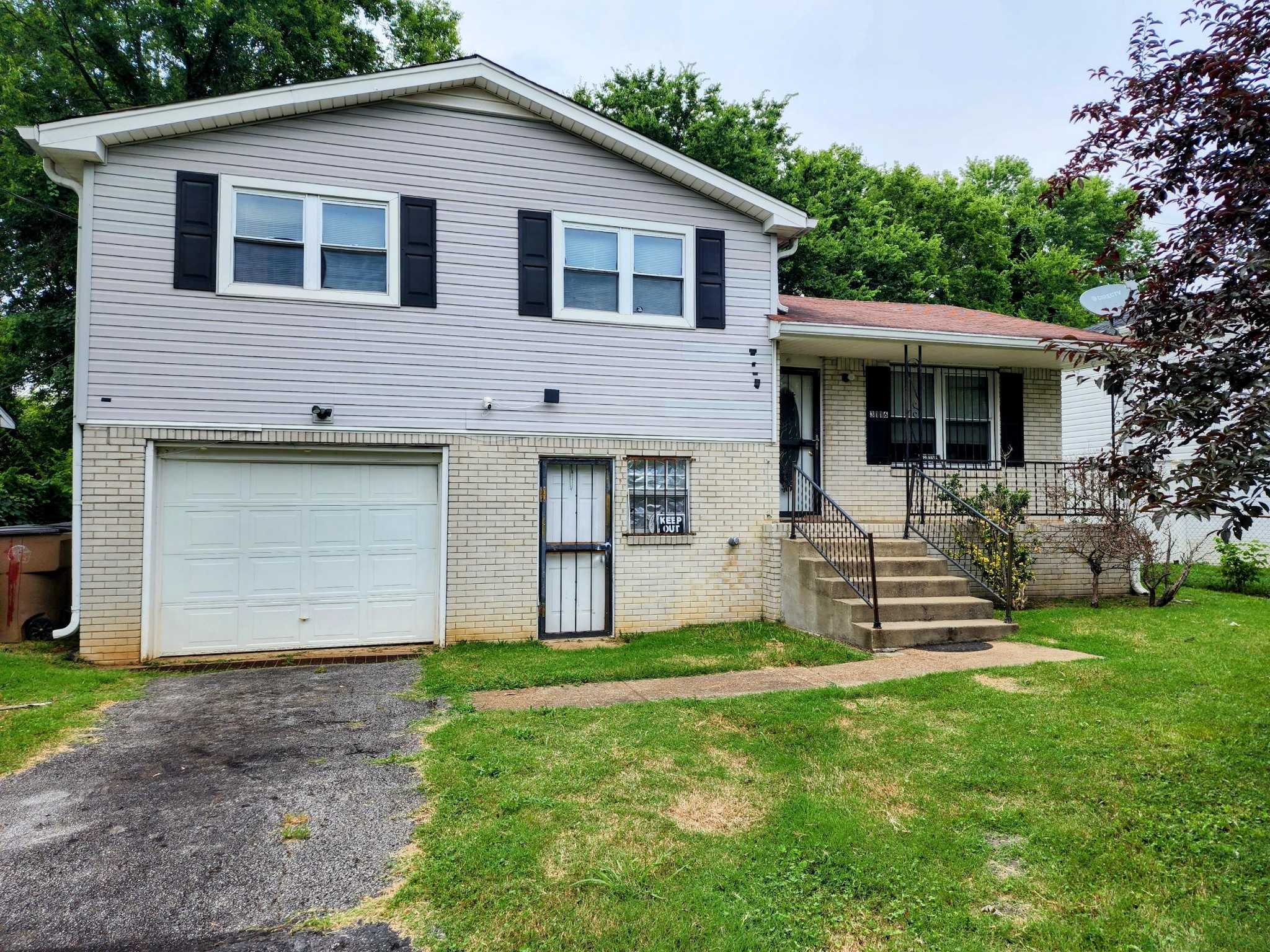 One such area is Green Valley Estates. The homes in Green Valley mirror the timeless architecture found in Barbara Heights, with a harmonious fusion of classic and contemporary designs. The structures often feature brick and wood facades, spacious interiors, and the quintessential American porch overlooking well-manicured lawns. Like Barbara Heights, the community vibe here is strong, with residents prioritizing neighborhood events and a sense of collective belonging. The tranquility and safety of Green Valley Estates make it a top choice for many families.
Cedarbrook Village, another neighboring gem, offers residences with similar price brackets and construction styles. With a penchant for large windows and open layouts, homes in Cedarbrook Village feel both grand and welcoming. The streets are lined with mature trees and landscaped gardens, a testament to the neighborhood's commitment to maintaining its verdant charm. Here, the lifestyle revolves around community engagement, with numerous parks and community centers acting as popular gathering spots for residents.
Woodland Hills, a short drive from Barbara Heights, can't be overlooked when discussing neighborhoods of parallel allure. Its homes showcase an elegant blend of colonial and modern design elements, boasting expansive patios and intricate architectural details. The neighborhood exudes an air of sophistication, yet remains down-to-earth, fostering a laid-back lifestyle where weekend barbecues and evening strolls are the norm. The local amenities, from top-notch schools to boutique shops, further enhance the living experience, drawing comparisons with Barbara Heights.
Lastly, Oakhaven Park, with its serene ambiance, mirrors many of the attractive qualities of Barbara Heights. Homes here are characterized by their blend of stone and wood elements, with interiors that prioritize space and comfort. The neighborhood's parks and recreation areas are frequented by families and fitness enthusiasts alike. Additionally, the close-knit nature of the Oakhaven community ensures that residents enjoy a lifestyle anchored in connectivity and shared experiences.
Food Scene
When it comes to dining near Barbara Heights, Nashville, TN, the options are delightfully diverse and abundant. A mere stone's throw from the neighborhood, one might stumble upon "Ella's Bistro," a quaint spot known for its farm-to-table offerings. With a menu that changes with the seasons, Ella's has won the hearts of many locals with its commitment to fresh, locally-sourced ingredients. The ambience is intimate, making it perfect for those special date nights or quiet family dinners.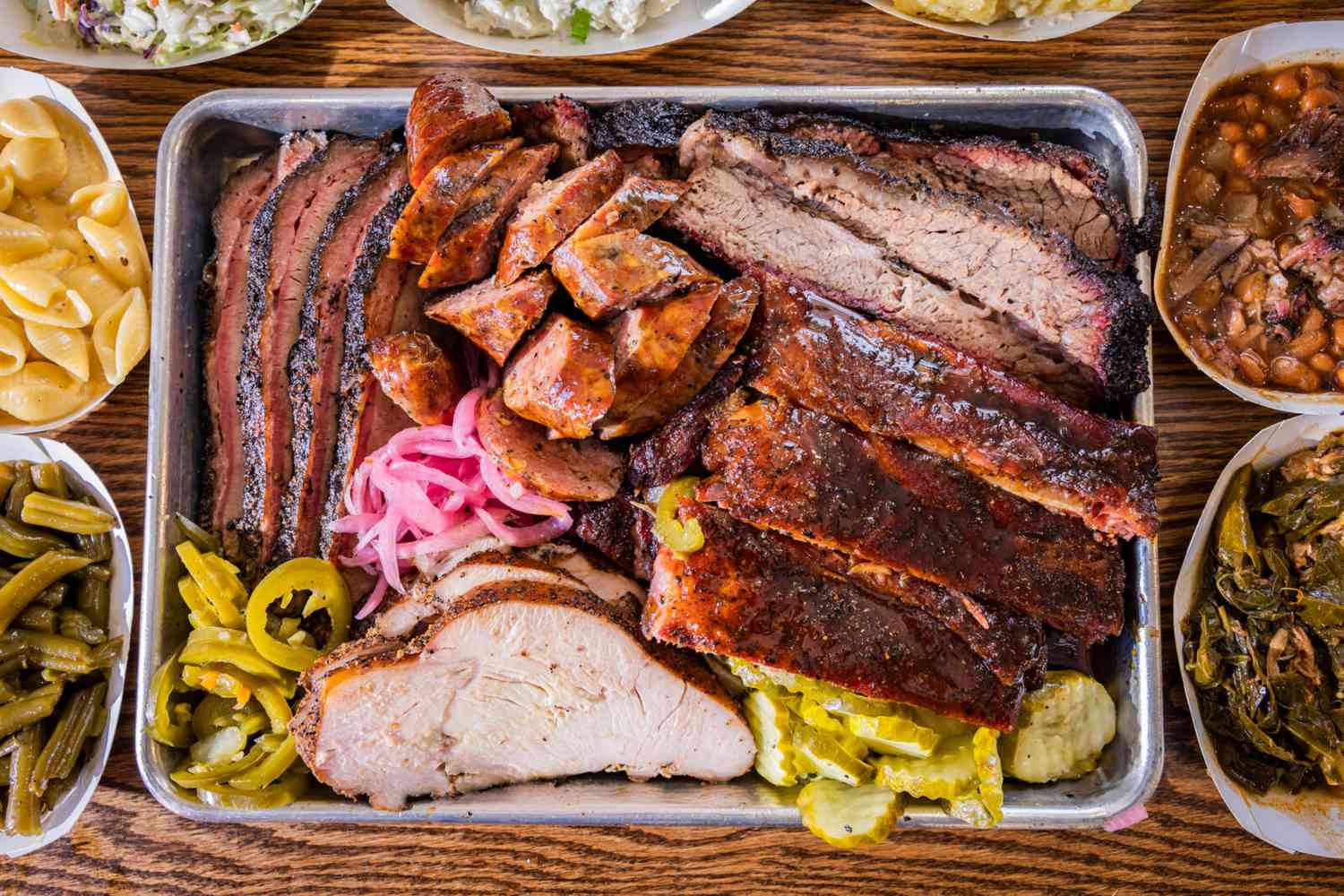 Just down the road, "The Southern Grill" serves up comfort food with a twist. While it pays homage to traditional Southern recipes, the chef isn't afraid to infuse contemporary flavors, offering a gastronomic experience that's both familiar and innovative. Whether it's their mouthwatering smoked ribs or the zesty shrimp and grits, there's something for every palate. And the best part? Their portions are generous, ensuring you'll leave with a satisfied smile and possibly even some leftovers for the next day.
For those with a penchant for international flavors, "Saffron and Sage" is a must-visit. Specializing in a fusion of Middle Eastern and Mediterranean cuisine, this eatery is a testament to the power of spices and herbs. Their falafel is touted as the best in town, and the array of dips and spreads, from creamy hummus to tangy tzatziki, promise a flavor-packed journey. The décor, with its mosaic tiles and lanterns, transports diners to a distant land, making the dining experience all the more enchanting.
Not to be overlooked is "Bean & Leaf," a cafe-cum-bistro that's become the go-to spot for many Barbara Heights residents. While its coffees are rich and aromatic, drawing in the morning crowd, the evening sees patrons enjoying an array of salads, sandwiches, and artisanal pastries. The laid-back vibe of Bean & Leaf, combined with its diverse menu, makes it a versatile space, equally suited for catching up with friends, working on a laptop, or simply watching the world go by.
Entertainment
Nestled near Barbara Heights, Nashville's entertainment and sporting scene is vibrant and eclectic, offering a delightful mix of experiences for both residents and visitors. For the music aficionados, the proximity to Music City's iconic venues is nothing short of a treat. "Rhythm Hall," just a short drive from Barbara Heights, hosts a diverse range of artists, from up-and-coming local talents to internationally acclaimed names. Its acoustics and intimate setting make it a favorite among concert-goers. Many a resident from Barbara Heights can be found swaying to the tunes on a Friday evening, soaking in the rich musical tapestry of Nashville.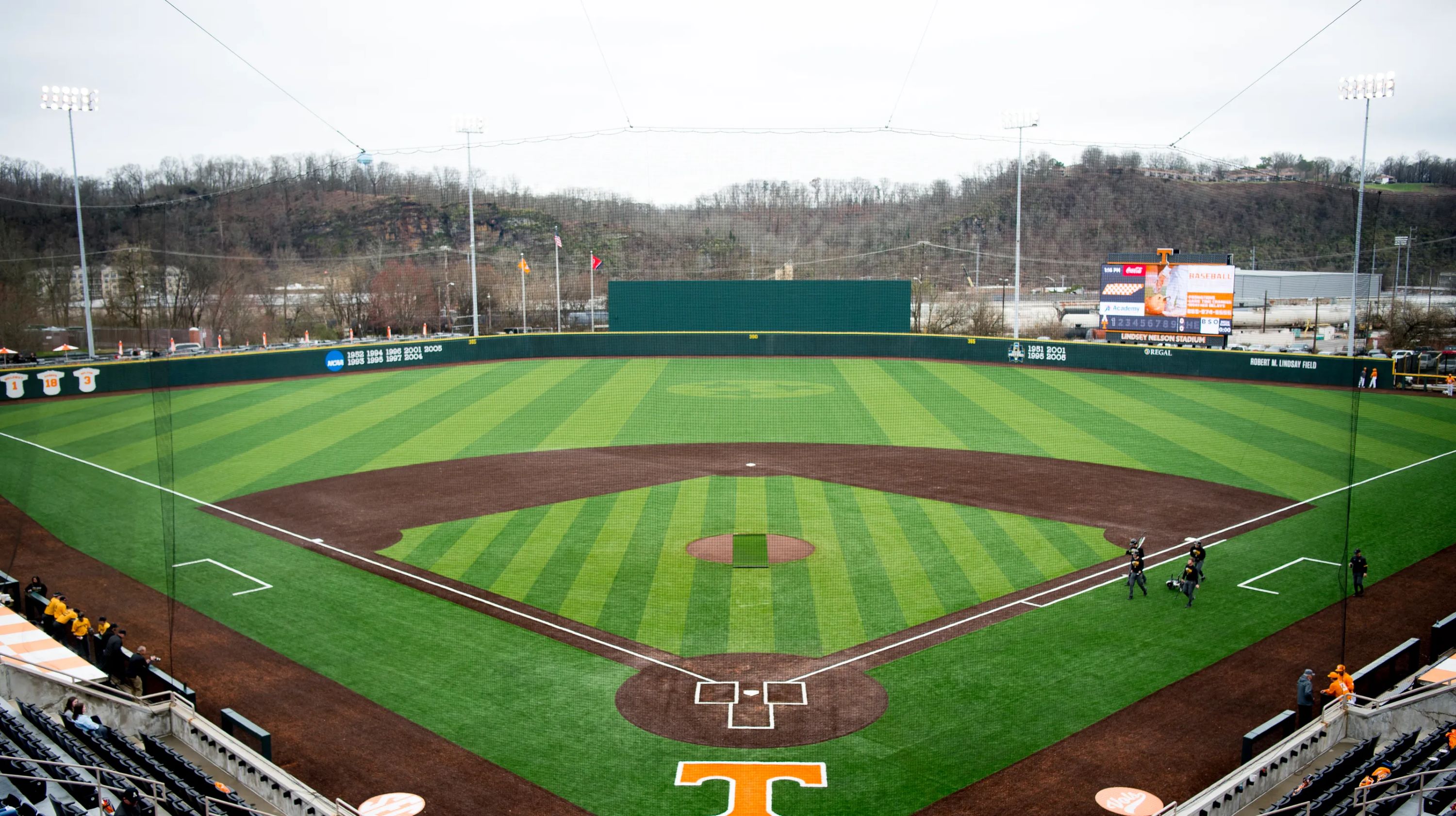 Sports enthusiasts are equally catered to. "Nashville Nexus Stadium" is a hub for adrenaline-pumping action. Whether it's a riveting soccer match, a nail-biting baseball game, or an exhilarating track event, the stadium pulsates with energy and camaraderie. Tailgating before big games has become somewhat of a local tradition, with families and friends coming together in celebration of sport and community spirit.
Theater buffs aren't left out either. The "Crescent Playhouse" offers a rich roster of plays, musicals, and performances, showcasing both classic and contemporary works. Their summer Shakespeare series is particularly popular, drawing crowds who come equipped with picnic blankets and a love for the Bard's tales. The performances under the starry sky, with the gentle Tennessee breeze as a companion, make for memories that last a lifetime.
Lastly, for those who enjoy a good laugh, "Comedy Corner" is the place to be. This comedy club, located conveniently near Barbara Heights, has become a staple for those seeking an evening of humor and relaxation. With a lineup that changes weekly, featuring both seasoned comedians and fresh faces, every visit promises a fresh dose of laughter.
Health and Wellness
Living near Barbara Heights in Nashville, TN, residents find themselves in a sweet spot when it comes to health and wellness options. The neighborhood and its surroundings are quite a haven for those who prioritize a balanced lifestyle.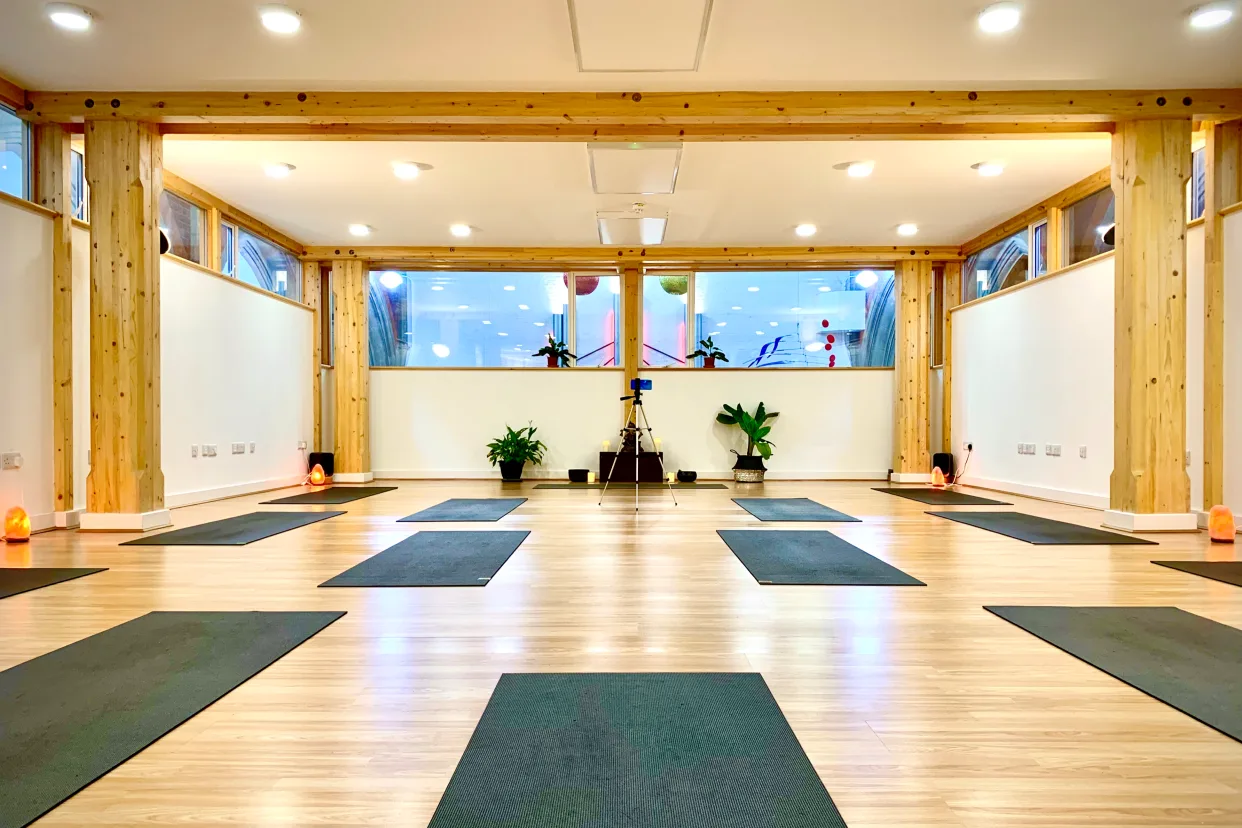 For starters, the "Serenity Yoga Studio" has become a favorite among many. Offering a range of classes from calming Yin Yoga to the more dynamic Vinyasa Flow, it caters to practitioners of all levels. The instructors are well-versed and ensure that each session is not just about physical flexibility but also mental rejuvenation. Many Barbara Heights residents swear by their sunrise sessions, starting their day with a touch of tranquility.
Not far from the yoga space is "Greenway Fitness Center," a state-of-the-art gym facility. Beyond the usual cardio machines and weight sections, they offer group classes like Zumba, spinning, and pilates. Their holistic approach is evident in their personal training sessions, which are tailored to individual needs, blending nutrition advice with exercise regimens. And, for those who like to cool off after a strenuous workout, the indoor swimming pool is a much-appreciated feature.
Nutrition is, of course, a critical component of wellness. "Nature's Basket" fills this niche beautifully. It's a delightful organic store that sources fresh, local produce, whole grains, and an array of health supplements. Their in-house nutritionists often host workshops, helping locals make informed dietary choices. Many Barbara Heights families have made it their weekly ritual to shop here, ensuring their pantries are stocked with nutritious goodness.
Lastly, mental well-being finds its sanctuary at "Tranquil Minds Therapy Center." Recognizing the stresses of modern life, this center offers counseling, meditation sessions, and workshops focusing on mindfulness and stress reduction. The serene ambiance, coupled with the compassionate approach of therapists, has made it an essential part of the health and wellness tapestry near Barbara Heights.
Outdoor Lifestyle
The vicinity of Barbara Heights in Nashville, TN, is a testament to the fact that urban living and nature can coexist harmoniously. For those with an inclination towards the outdoors, the area offers a plethora of options that promise rejuvenation and adventure in equal measure.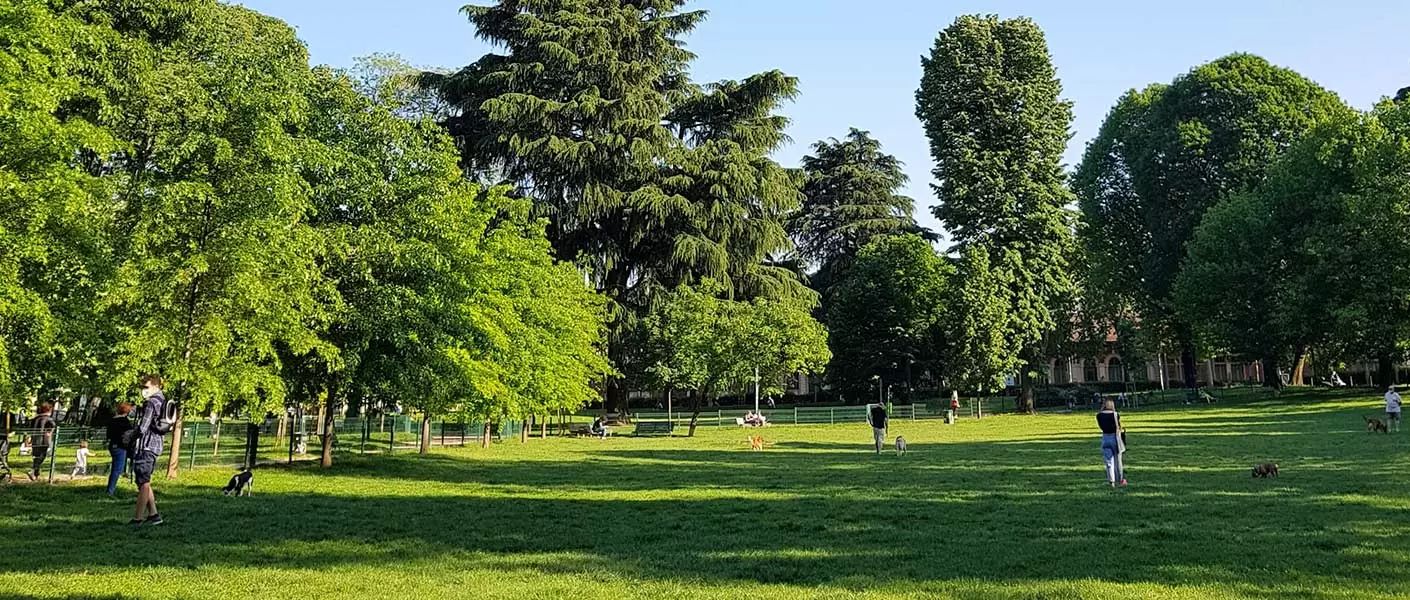 Just a short walk from Barbara Heights is "Meadow Green Park," a vast expanse of lush greenery interspersed with meandering pathways. Morning joggers and evening walkers frequent these trails, often pausing to appreciate the blooming flowers or to watch playful squirrels in action. Families, too, find this park to be a haven, with its dedicated children's play areas and picnic spots. On weekends, it's not uncommon to see groups gathered for a friendly game of frisbee or soccer.
For those seeking a more immersive nature experience, "Cedarwood Forest Reserve" is the place to be. Located slightly on the outskirts, this reserve is a treasure trove of biodiversity. Guided nature walks reveal the many secrets of the forest, from medicinal plants to the chirping birds that call it home. The tranquility of the reserve makes it a favorite spot for birdwatchers and those looking to meditate amidst nature's embrace.
Water enthusiasts aren't left out either. "Crystal Lake" offers a range of aquatic activities. Whether it's kayaking, paddleboarding, or just sitting by the shore with a fishing rod in hand, the lake promises hours of enjoyment. The sunsets here are particularly mesmerizing, with the water reflecting hues of pink and gold.
Lastly, for the biking community, the "Riverside Trail" is a dream come true. Stretching over several miles, this well-maintained trail is both challenging and scenic. It winds its way through woodlands, open fields, and alongside the gentle river, offering bikers a varied and visually rewarding experience. Many Barbara Heights residents have made it a weekend ritual to pedal down this trail, making the most of the natural beauty that surrounds them.
Education
For the families of Barbara Heights, Nashville, TN, educational choices are both diverse and commendable, catering to a range of preferences and needs. The area boasts an impressive array of both private and public institutions that lay a strong foundation for students' futures.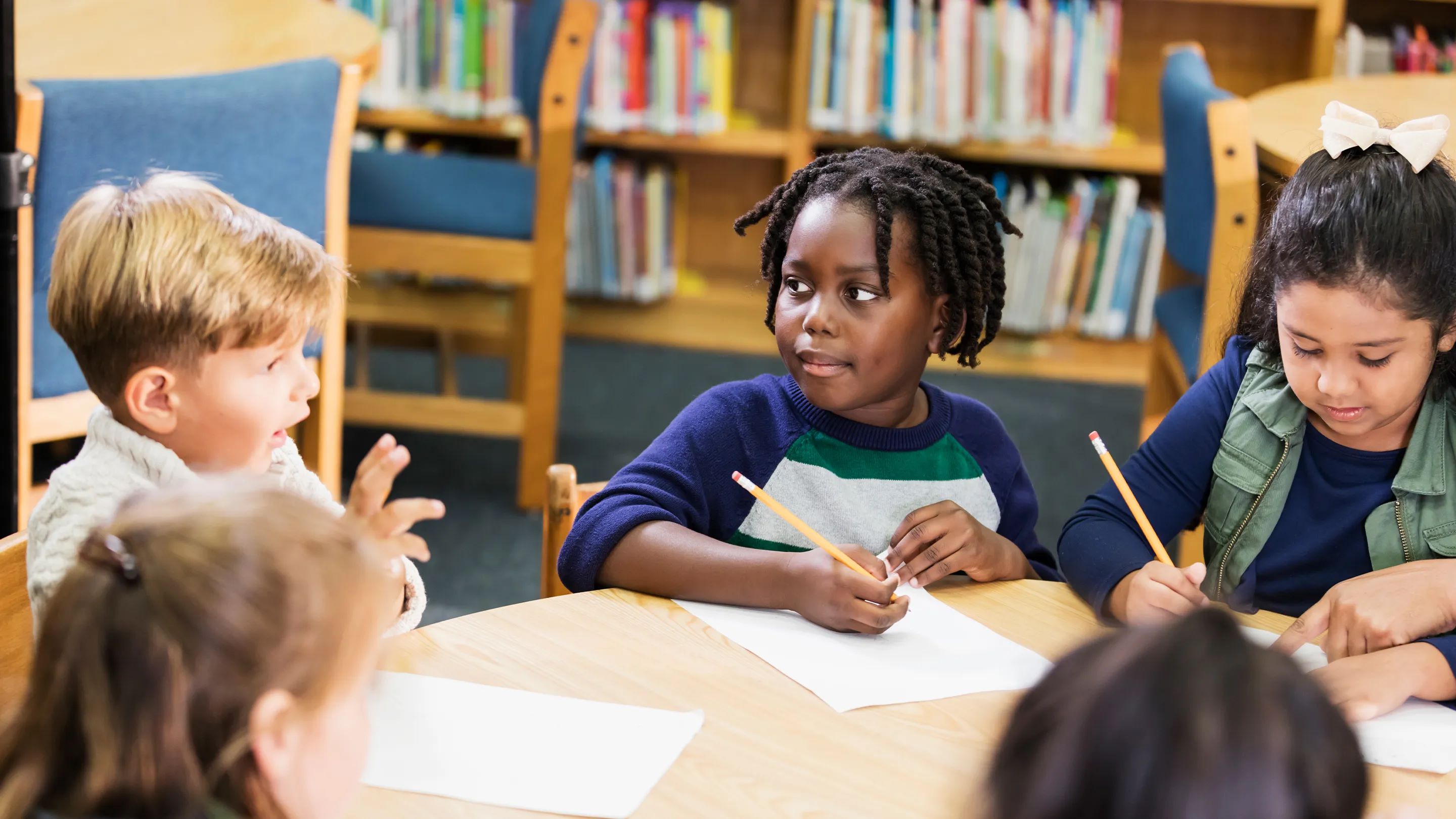 Beginning with the public schools, "Pine Ridge Elementary" has long been a cornerstone of education in the vicinity of Barbara Heights. With its dedicated staff and an inclusive approach, the school has built a reputation for academic rigor and a supportive learning environment. Moving on to middle and high school, "Nashville Central High" stands out with its extensive curriculum and an array of extracurricular activities. The school's sports teams, debate clubs, and arts programs are particularly well-regarded, ensuring that students receive a holistic education.
On the private education front, "Elmwood Academy" is a name that resonates with many families in and around Barbara Heights. With its smaller class sizes, the academy places a strong emphasis on personalized attention. Elmwood's curriculum, while adhering to standard benchmarks, introduces innovative teaching methodologies and interdisciplinary projects, providing students with a well-rounded and enriched learning experience.
For those considering alternative educational philosophies, the "Montessori House of Nashville" offers a unique approach. Adhering to the Montessori method, the school fosters self-directed learning, encouraging students to explore and discover at their own pace. This nurturing and hands-on environment has been lauded by many Barbara Heights parents, who value the emphasis on critical thinking and individuality.
No matter the choice, be it public, private, or alternative, families in Barbara Heights can rest assured that their children have access to quality education, setting them on a path to lifelong learning and success.
Shopping and Retail
In and around Barbara Heights, Nashville, TN, shopping enthusiasts find themselves spoilt for choice. The area seamlessly melds both boutique charm and big-box convenience, ensuring that every shopping list, be it for daily needs or luxury splurges, is catered to.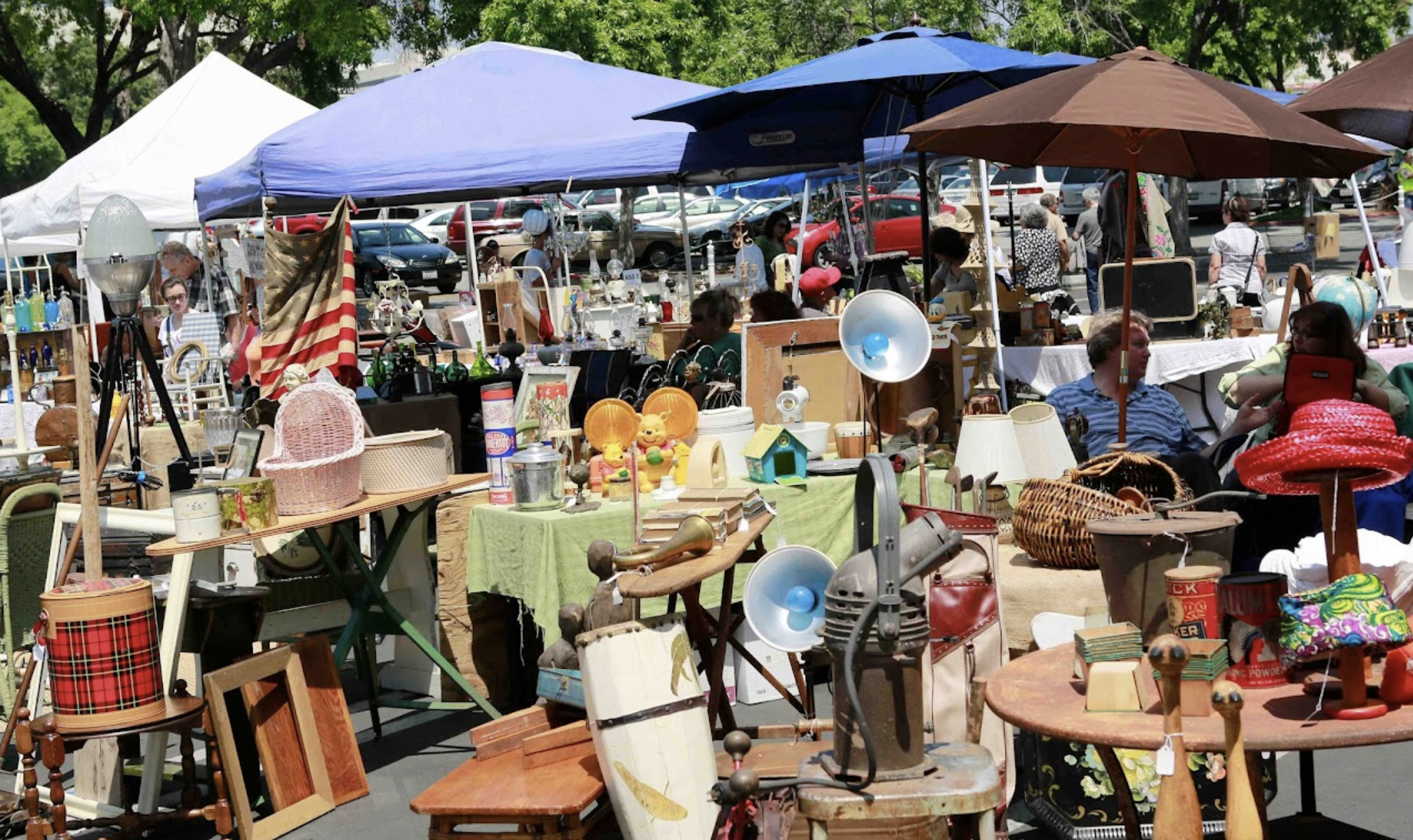 The Maplewood Plaza is a favorite haunt for many Barbara Heights residents. This bustling shopping center offers a mix of well-known retail brands alongside quaint local stores. Whether one is on the hunt for the latest fashion trends, homeware, or electronic gadgets, Maplewood seems to have it all. And, after a day of shopping, many patrons head to the plaza's array of cafes and eateries, turning their shopping excursions into delightful day-out experiences.
For those who appreciate the allure of unique finds and artisan goods, "The Vintage Alley" is an absolute gem. Located just a short drive from Barbara Heights, this boutique shopping street is lined with independent stores offering everything from handcrafted jewelry to bespoke clothing and rare antiques. Every shopfront tells a story, and the store owners often share intriguing tales of the origin of their goods, adding depth and history to each purchase.
Nestled between these shopping hubs is "Greenleaf Organic Market." It's the go-to place for health-conscious individuals and those seeking organic and locally-sourced products. Beyond the fresh produce, the market is known for its specialty sections featuring vegan, gluten-free, and other dietary-specific offerings. Regulars also swear by the market's bakery section, which boasts a mouthwatering array of breads, pastries, and treats – many of which incorporate organic and whole grain ingredients.
In essence, the shopping scene near Barbara Heights offers a delightful mix, ensuring residents can indulge in both retail therapy and everyday necessities with ease and pleasure.
Business and Economy
Barbara Heights, nestled in the vibrant city of Nashville, TN, is surrounded by a dynamic mix of businesses and industries that have shaped the local economy over the years.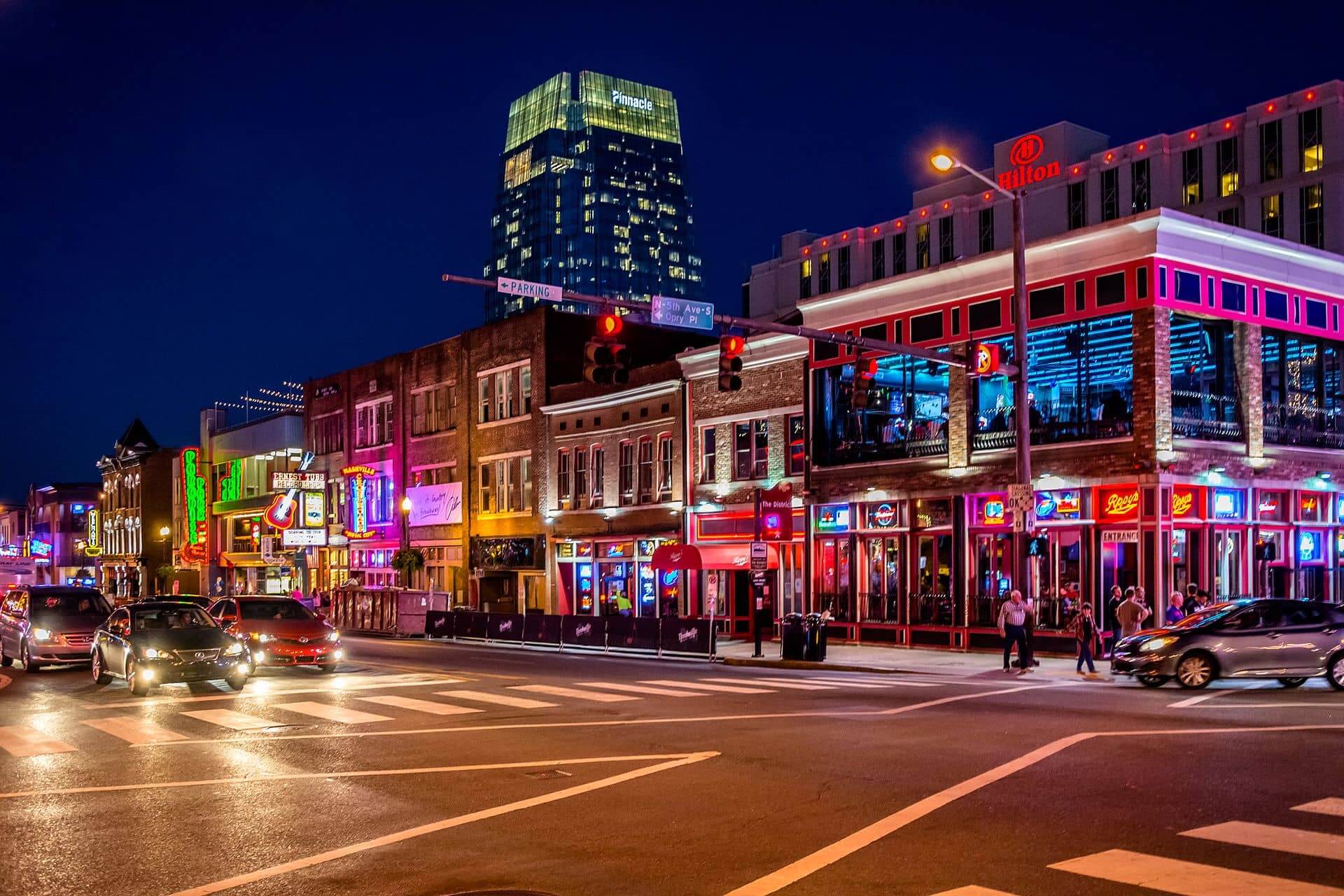 First and foremost, one cannot speak of Nashville without mentioning its iconic music industry. Just a stone's throw from Barbara Heights is the bustling heart of Music City. This area is brimming with recording studios, music labels, and talent agencies. The proliferation of these entities not only fuels the dreams of budding musicians but also offers numerous employment opportunities in production, management, and marketing roles. This musical ecosystem has naturally spawned a plethora of ancillary businesses, from instrument shops to vocal coaching centers.
Alongside the rhythm of music, healthcare plays a pivotal role in Nashville's economic fabric. Several major hospitals and healthcare institutions are located in proximity to Barbara Heights. These institutions not only provide essential medical services but are also significant employers in the region. The presence of research centers and medical training schools further accentuates the importance of the healthcare sector in the area.
The tech industry, though perhaps not as synonymous with Nashville as music, has been making impressive strides in recent years. Several tech startups and IT hubs have sprung up in the vicinity of Barbara Heights, driving innovation and attracting talent from all over the country. These ventures range from app development firms to SaaS (Software as a Service) providers.
Tourism, of course, remains a robust pillar supporting Nashville's economy. With its rich cultural heritage, iconic landmarks, and a plethora of events and festivals, the city draws visitors year-round. The hospitality sector, including hotels, restaurants, and tour operators, thrives in response to this influx of tourists.
All in all, the area around Barbara Heights boasts a diverse economic landscape, blending tradition with modernity, and ensuring that residents have a myriad of professional and entrepreneurial opportunities to explore.
Hotels and Lodging
Around Barbara Heights in Nashville, TN, visitors have a lovely array of accommodations to choose from, each providing a unique blend of Southern hospitality and modern amenities.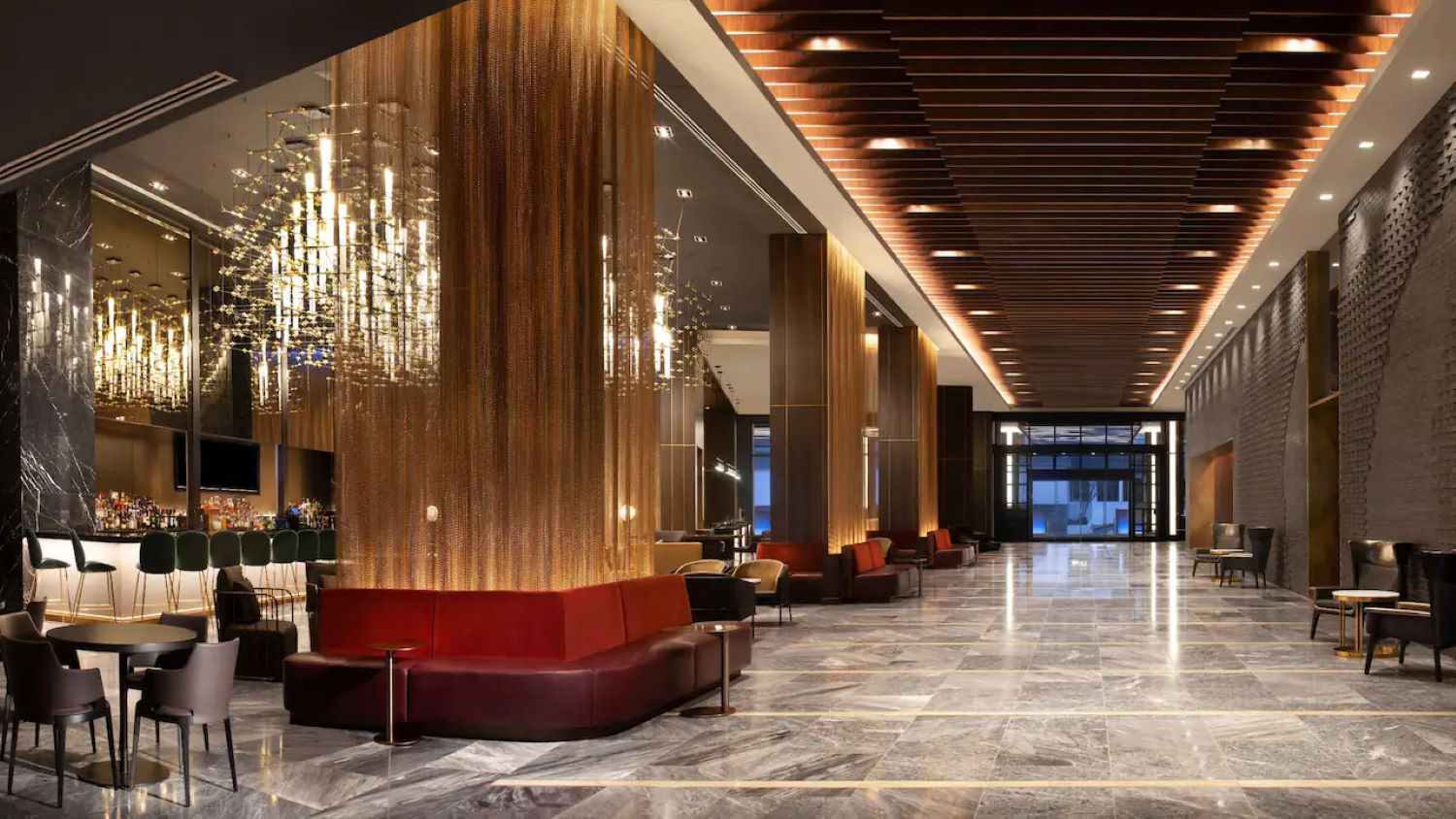 Let's start with "The Magnolia Suites," a luxury hotel not too far from Barbara Heights. This establishment is known for its elegant decor and top-notch services. With a rooftop pool offering panoramic views of the Nashville skyline and an in-house spa where guests can unwind, it's the perfect blend of luxury and relaxation. Many visitors, after a day exploring the music-filled streets of Nashville, opt for an evening at the hotel's jazz lounge, which often features live performances.
A short drive away is "Lilac Inn," a charming bed and breakfast that exudes a homely, welcoming ambiance. Nestled amidst beautifully landscaped gardens, the inn is housed in a restored historic mansion. Each room is uniquely decorated, reflecting a bit of Nashville's storied past. Guests at the Lilac often rave about the gourmet breakfasts, which feature locally sourced ingredients and Southern culinary delights. It's not just a place to stay; it's an experience, reminiscent of a bygone era yet complete with modern comforts.
For travelers seeking more contemporary lodging, "Urban Loft Hotel" is a trendy option. Located conveniently near popular attractions, this hotel is known for its minimalist design, spacious rooms, and a rooftop bar that's a hit among the younger crowd. The hotel's art gallery, showcasing works of local artists, adds a touch of culture to the entire stay experience.
Lastly, "Countryside Cabins," a little on the outskirts, offers a rustic escape. These log cabins, set amidst lush woods, provide a serene retreat from the city's hustle and bustle. Each cabin comes with a cozy fireplace, and some even have private hot tubs. It's a favorite among those seeking a romantic getaway or just some quiet time amidst nature.
In essence, whether one is looking for opulence, historical charm, modern aesthetics, or a nature-centric retreat, the area around Barbara Heights has something to cater to every preference.
Travel and Transportation
The connectivity around Barbara Heights in Nashville, TN, is something residents and visitors alike often comment on, particularly when it comes to accessing the airport and various public transportation options.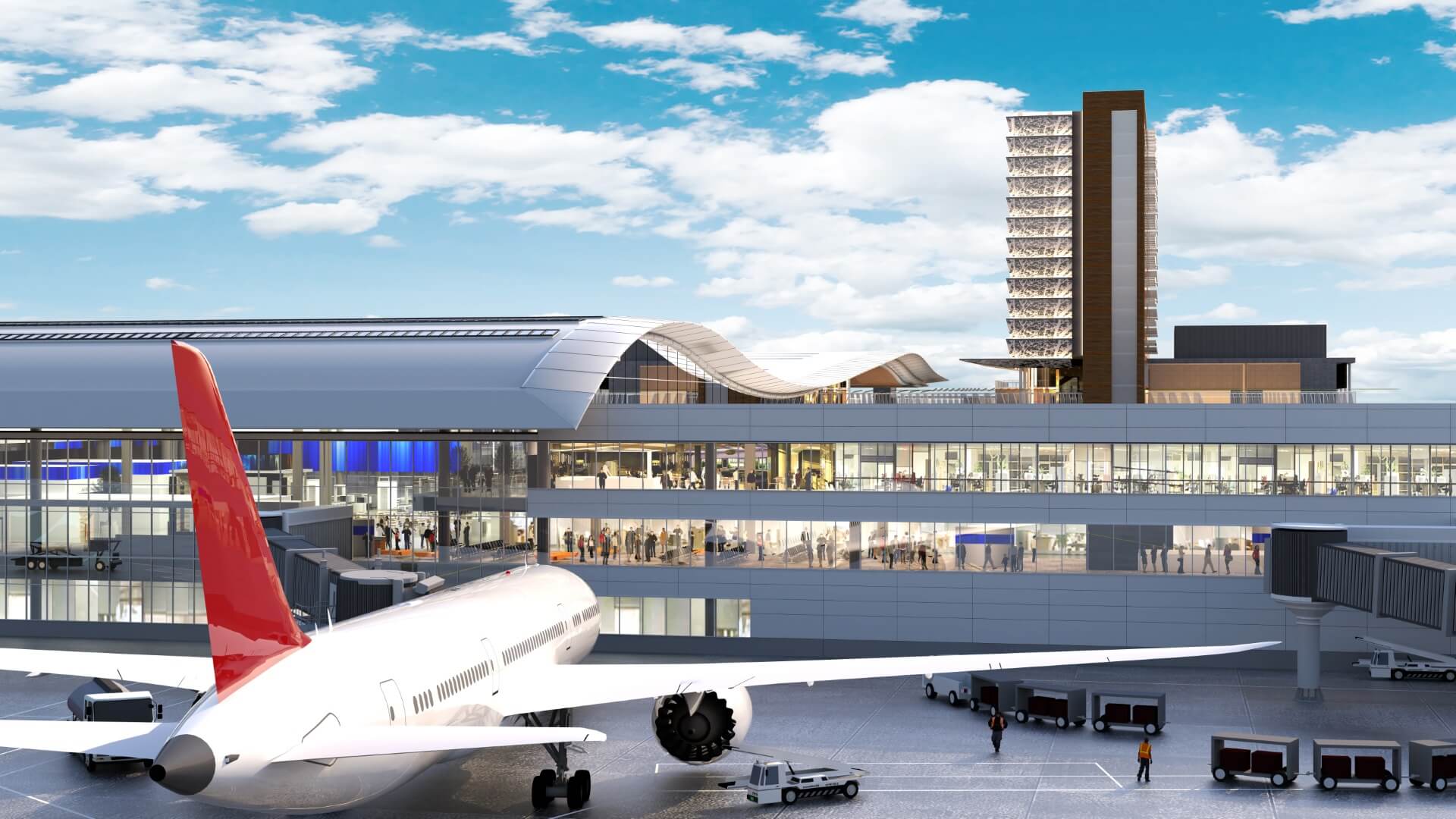 Nashville International Airport, or BNA as it's often referred to, is the primary gateway connecting the city to numerous domestic and international destinations. Conveniently located, it's only a relatively short drive from Barbara Heights. The journey is usually smooth, and barring the usual rush hour traffic, residents can find themselves at the airport's departure terminals in no time. This proximity is especially beneficial for frequent flyers, business travelers, and even those Barbara Heights residents with an insatiable wanderlust.
Speaking of daily commutes and city exploration, Nashville's public transportation system, managed by WeGo Public Transit, is both comprehensive and user-friendly. Close to Barbara Heights, there are several bus stops that offer routes connecting to the city's major hubs. These buses are a boon for those who prefer to avoid the hassles of driving and parking in the city center. The buses are well-maintained, punctual, and equipped with modern amenities like free Wi-Fi, ensuring passengers have a comfortable ride.
For those inclined to use rail services, the WeGo Star Commuter Rail is an excellent option. While it might require a bit of a drive from Barbara Heights to the nearest station, once aboard, passengers can enjoy a scenic and relaxed journey across several stops in the city. It's especially popular among those who commute to work in downtown Nashville from the outer neighborhoods.
In essence, whether jetting off to far-off places, commuting to work, or simply exploring the vibrant neighborhoods of Nashville, residents of Barbara Heights are well-connected and have multiple transportation options at their disposal.