Avondale Park, Nashville, TN Homes for Sale
Avondale Park, Nashville, TN Homes for Sale
October 3, 2023
Avondale Park Homes
Avondale Park, nestled in Nashville, TN, stands as a testament to classic suburban elegance and modern living. The homes in this sought-after neighborhood display a blend of traditional and contemporary designs. Many properties showcase exquisite architectural detailing, such as stone facades, gabled roofs, and expansive porches that beckon residents to enjoy the mild Nashville evenings. Inside, these homes often boast open floor plans, modern amenities, and luxurious fixtures, creating a perfect balance between function and aesthetics.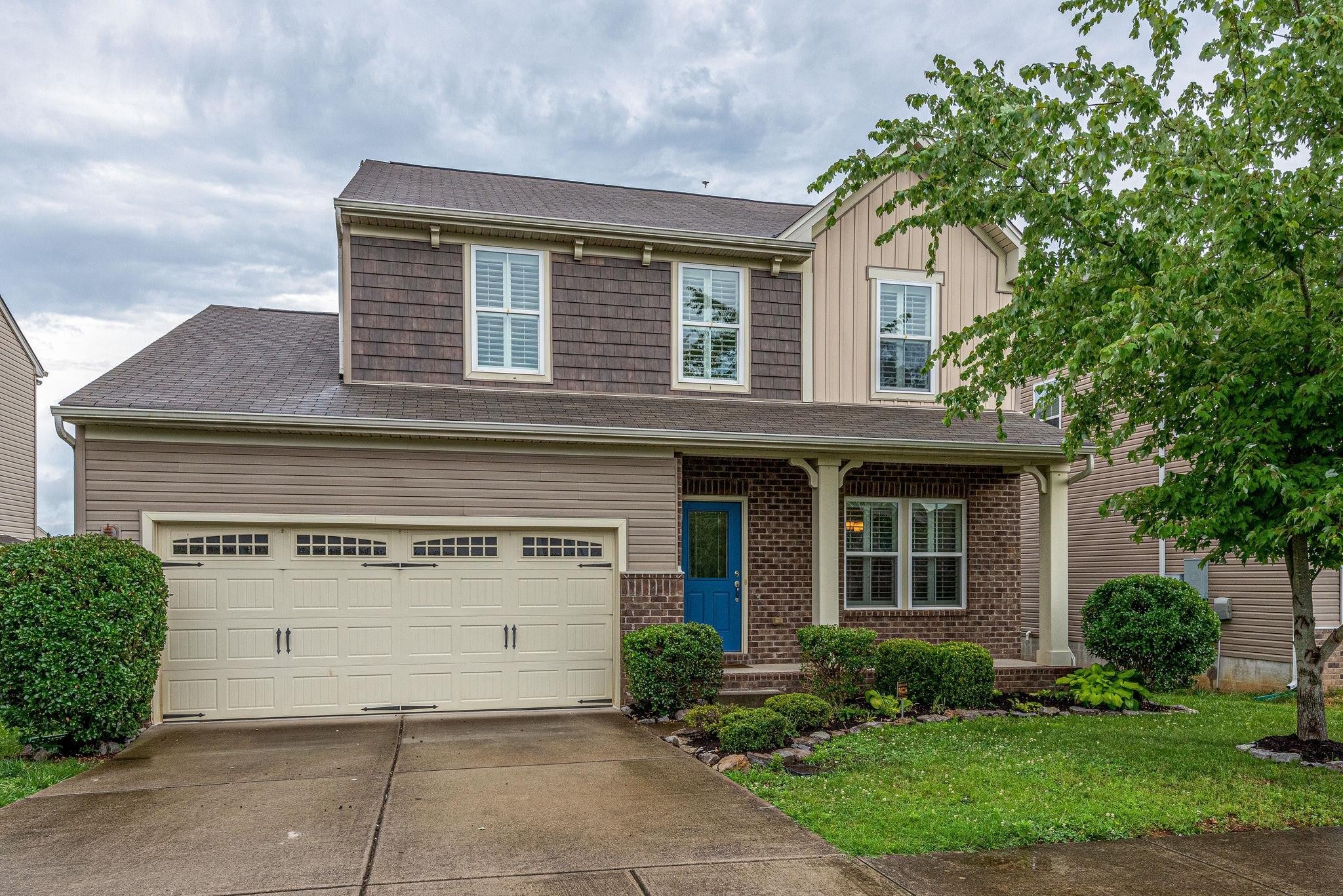 A hallmark of the Avondale Park community is its commitment to preserving nature while allowing for urban convenience. Many homes are graced with mature trees, offering residents shade and privacy. Gardens brimming with colorful blooms and meticulously manicured lawns are not uncommon sights, turning the neighborhood into a verdant oasis. This lushness is further accentuated by the presence of several community parks and green spaces, where residents can relax, play, or simply soak in the serenity.
Accessibility and convenience are key aspects of living in Avondale Park. Being situated in Nashville means that residents are never too far away from the city's myriad attractions and amenities. From popular dining establishments and vibrant entertainment venues to renowned educational institutions and shopping centers, everything is within a short drive. However, despite its proximity to urban conveniences, Avondale Park manages to retain a peaceful, small-town charm, largely thanks to its tight-knit community and well-planned layout.
Another distinguishing feature of Avondale Park is its strong sense of community. Throughout the year, various neighborhood events, from potlucks and BBQs to garage sales and holiday festivities, foster camaraderie among residents. These gatherings, combined with safe streets and an active neighborhood association, ensure that everyone, from young families to retirees, feels connected and secure in their environment.
In terms of infrastructure and amenities, Avondale Park doesn't lag behind. Paved sidewalks, well-lit streets, and a network of biking trails encourage outdoor activities. Additionally, community centers, pools, and recreational facilities offer a range of options for leisure and fitness. Whether one is seeking an active lifestyle or simply wishes to enjoy a serene setting, Avondale Park effortlessly caters to a myriad of resident needs.
Similar Communities
In the vibrant tapestry that is Nashville, several neighborhoods mirror Avondale Park in terms of price point, construction, and lifestyle. Bellevue, for instance, is one such locale that offers a similar suburban allure. The homes here, like those in Avondale Park, lean towards traditional designs, complemented by modern amenities. Red brick facades, sweeping driveways, and beautifully landscaped gardens often define Bellevue residences. The area also offers an array of local parks and recreational areas, cementing its reputation as a haven for families and outdoor enthusiasts.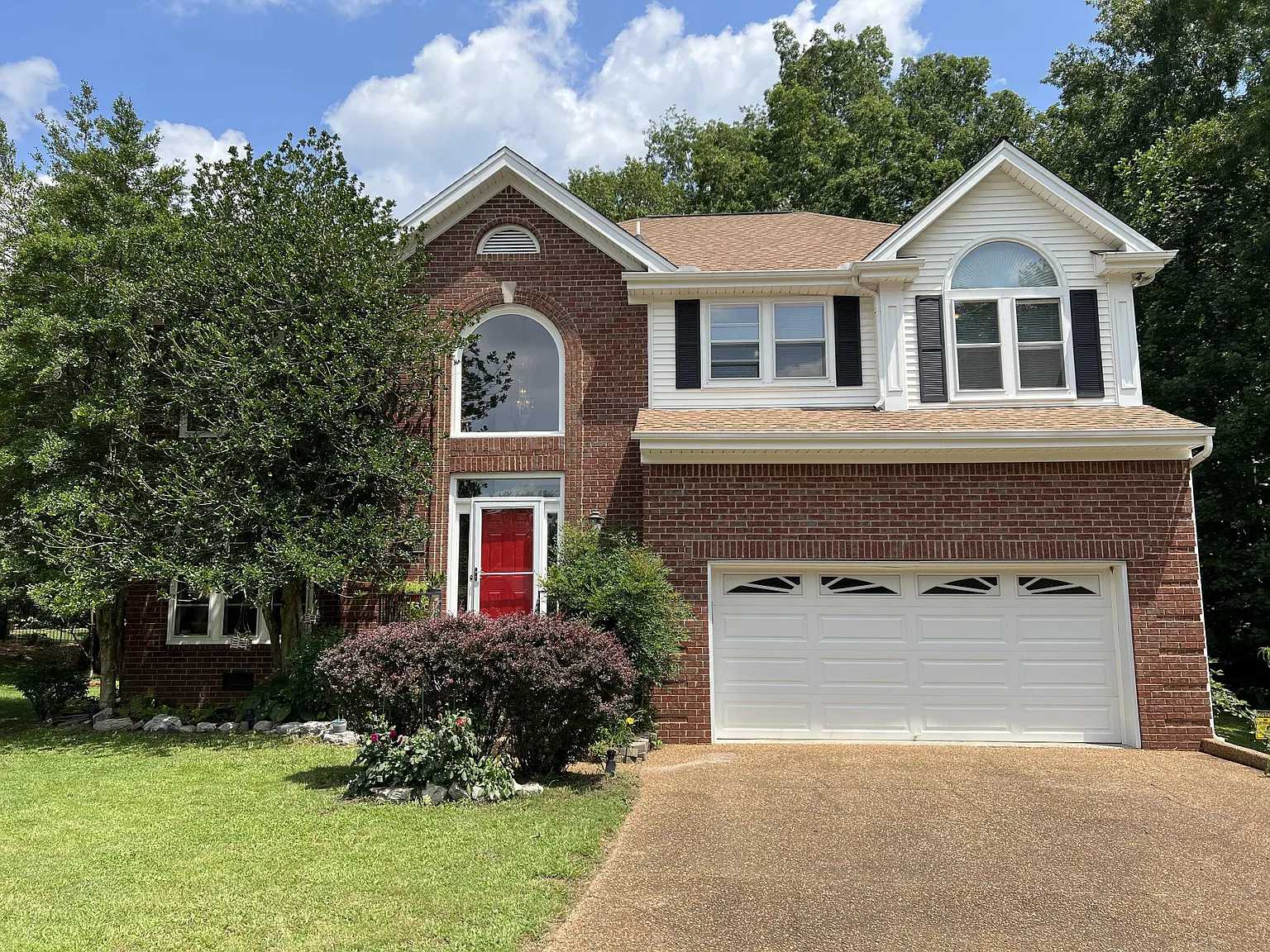 Crieve Hall is another gem in Nashville's suburban crown. Located just a stone's throw away from the city's bustling core, this neighborhood offers a blend of mid-century and contemporary homes. These residences are notable for their spacious layouts, hardwood floors, and large yards, making them particularly appealing for growing families. In addition to its architectural charm, Crieve Hall stands out for its community-oriented spirit. With numerous community events and an active neighborhood association, the area fosters a warm, welcoming atmosphere reminiscent of Avondale Park.
Donelson, situated on the eastern outskirts of Nashville, presents a captivating blend of old-world charm and modern conveniences. Homes in this neighborhood often boast classic designs reminiscent of mid-20th-century architecture. Large windows, generous porches, and well-maintained lawns are common features here. Like Avondale Park, Donelson enjoys the advantage of being in close proximity to Nashville's urban attractions, yet it provides a tranquil retreat from the city's hustle and bustle. Furthermore, its network of green spaces and community centers ensure that residents have ample opportunities for recreation and relaxation.
Last but certainly not least, Green Hills offers a slice of upscale suburban life that aligns closely with the aesthetic and vibe of Avondale Park. Known for its luxury homes, shopping destinations, and upscale dining, Green Hills showcases residences with a mix of traditional Southern charm and modern architecture. Tree-lined streets, boutique shopping, and excellent schools make it a prime choice for those seeking a balanced urban-suburban lifestyle. The presence of the famous Green Hills Mall and various entertainment venues ensure that residents always have something to look forward to, without compromising on the tranquility that neighborhoods like Avondale Park are renowned for.
Food Scene
The area around Avondale Park in Nashville offers a culinary journey that's nothing short of delightful for both residents and visitors. Just a short drive away, food enthusiasts can find a multitude of dining options that cater to every palate.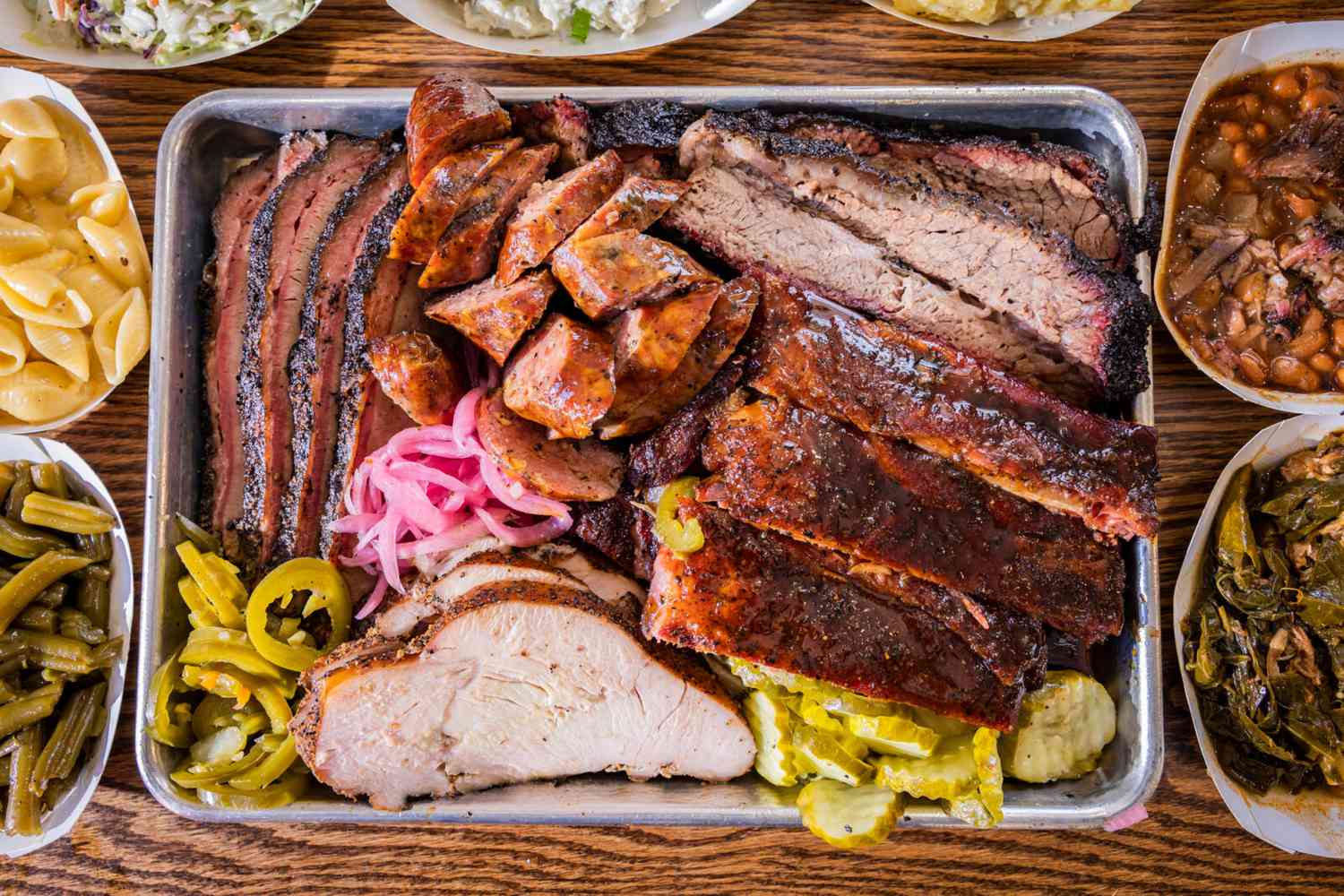 One of the notable treasures of the locale is the rich Southern cuisine that Tennessee is renowned for. From smoky barbeque joints that serve up succulent ribs and pulled pork to more traditional eateries offering classic dishes like fried chicken, biscuits, and gravy, there's no shortage of places to indulge in heartwarming comfort food. These establishments, often family-owned, exude an authentic charm, with friendly staff and recipes that have been passed down through generations.
But Nashville's culinary scene isn't restricted to Southern fare alone. Thanks to the city's ever-evolving food landscape, areas near Avondale Park also boast a plethora of international dining options. Whether it's savoring spicy Thai curries, indulging in fresh sushi rolls, or enjoying a plate of creamy Italian pasta, the world's flavors are well represented here. It's a testament to Nashville's growing diversity, with chefs from various backgrounds bringing their unique culinary perspectives to the table.
For those in the mood for a more upscale dining experience, there are several fine-dining restaurants in proximity to Avondale Park. These spots, helmed by renowned chefs, offer curated menus that emphasize gourmet techniques, fresh ingredients, and innovative pairings. Perfect for special occasions or a romantic evening out, they provide not just a meal, but an immersive gastronomic experience.
No discussion about the dining scene near Avondale Park would be complete without mentioning the delightful cafes and bistros that dot the landscape. These cozy nooks are ideal for grabbing a morning coffee, enjoying a light brunch, or simply relaxing with a book in hand. Many of them emphasize farm-to-table practices, offering dishes made from locally-sourced ingredients that are both fresh and flavorful. The laid-back ambiance and aromatic brews make them popular hangouts throughout the day.
Entertainment
Avondale Park, with its proximity to the vibrant heart of Nashville, is undoubtedly a gateway to an array of entertainment and sporting spectacles. Nashville, often dubbed the "Music City", is synonymous with melodic strains and rhythmic beats. Just a short distance from Avondale Park, you'll find venues playing live music almost every night. From iconic spots like the Grand Ole Opry, where country legends have graced the stage, to the smaller, intimate bars where budding artists strum their guitars, there's a musical experience awaiting every enthusiast.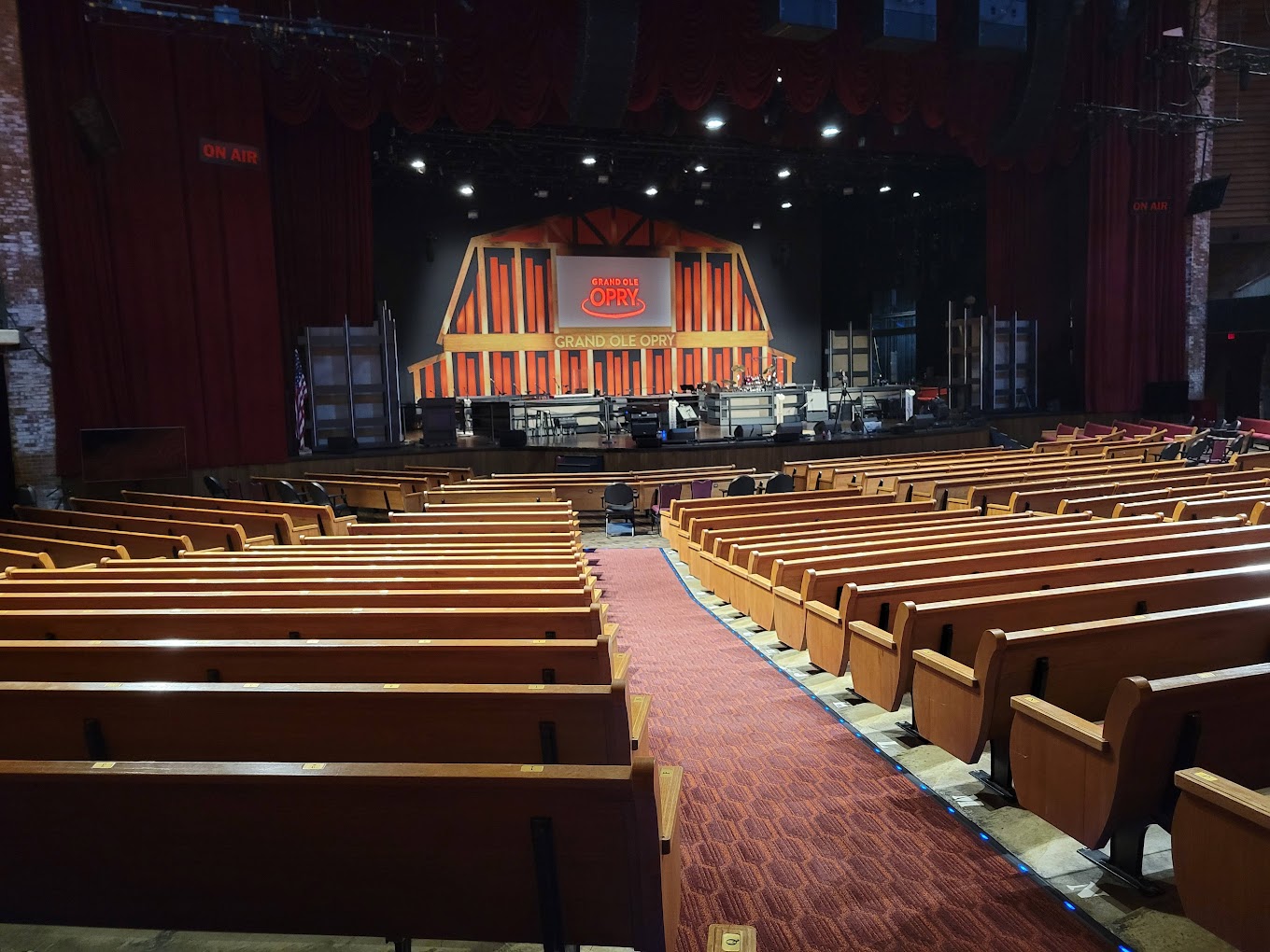 Beyond the melodic allure, Nashville's theatre scene is equally captivating. Various venues regularly host Broadway shows, local plays, and other theatrical performances, offering a cultural treat for those who appreciate the dramatic arts. There's something inherently magical about spending an evening watching stories come alive on stage, and for residents of Avondale Park, these experiences are just a short ride away.
On the sporting front, Nashville is a hub of activity. The Nissan Stadium, which stands as a testament to the city's passion for sports, regularly hosts NFL games, with the Tennessee Titans drawing fans from all over the state and beyond. The energy on game days is palpable, with fans donning their team's colors and cheering with unbridled enthusiasm. Besides football, the Bridgestone Arena becomes the focal point for hockey fans as the Nashville Predators glide across the ice. The atmosphere during these games, with the cacophony of cheers and the thrill of competition, is truly electrifying.
Rodeos, racing events, and even soccer matches also find their way into Nashville's sporting calendar, ensuring that residents of areas like Avondale Park have diverse options to choose from. Whether it's cheering for a favorite team, getting lost in a musical soiree, or enjoying a theatrical masterpiece, the entertainment and sporting events near Avondale Park ensure there's never a dull moment in Nashville.
Health and Wellness
Living near Avondale Park in Nashville is a blessing for those who prioritize health and wellness. The area is flush with options that cater to a variety of wellness needs and preferences, making it convenient for residents to lead a balanced lifestyle.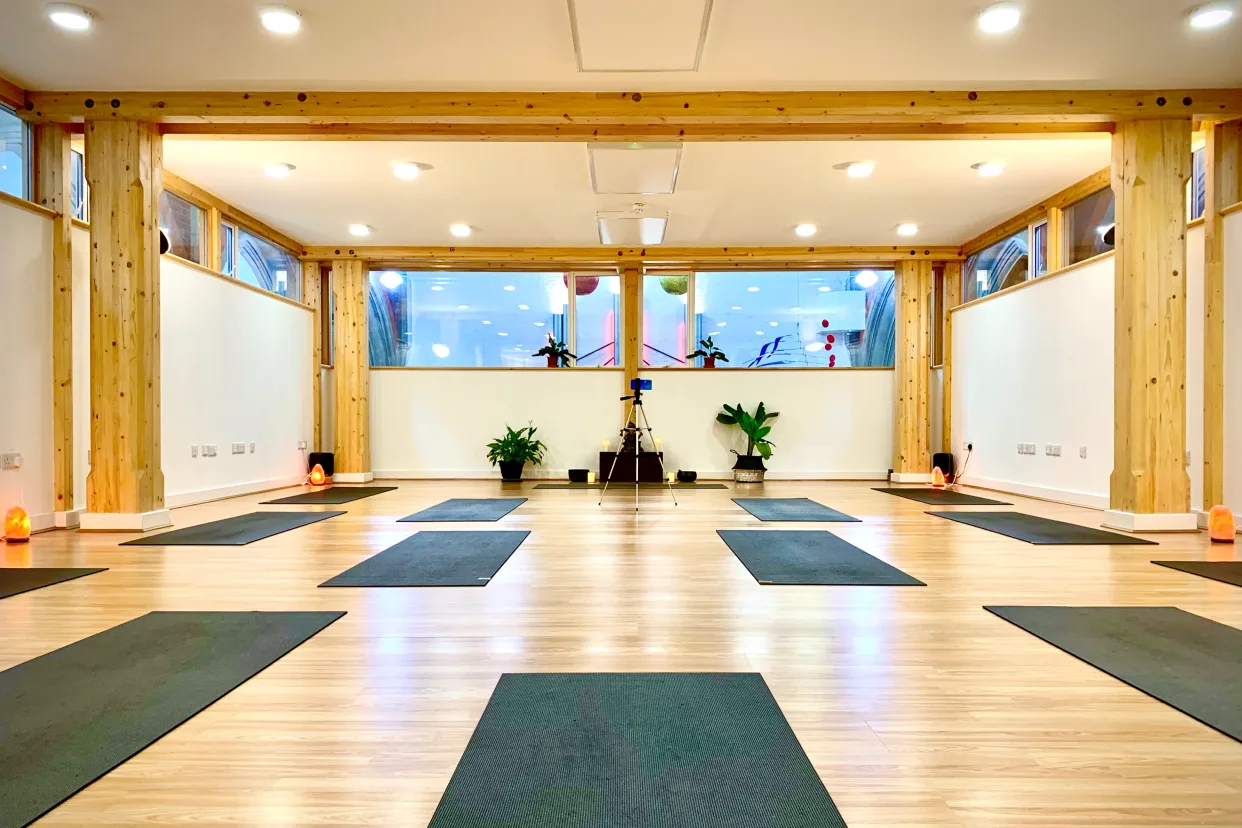 One of the standout features near Avondale Park is the abundance of green spaces and parks. These open areas provide the perfect backdrop for morning jogs, evening strolls, or even yoga sessions amidst nature. The trees and trails beckon outdoor enthusiasts, offering a refreshing escape from indoor routines. Many locals often speak of the tranquility these parks provide, allowing them to reconnect with nature and find moments of mindfulness amidst the hustle and bustle of city life.
In addition to natural spaces, the vicinity boasts a range of fitness centers and gyms. Whether you're a fan of high-intensity workouts, prefer a calming Pilates session, or are looking to dive into a Zumba class, there's something for everyone. Many of these centers also host workshops and classes on nutrition, holistic health, and other wellness-related topics, ensuring that residents receive comprehensive guidance on their health journeys.
For those seeking a more holistic approach, the area near Avondale Park is dotted with several wellness spas and therapy centers. From rejuvenating massages and facials to acupuncture and chiropractic sessions, the range of services on offer caters to both the body and the mind. Many residents swear by these therapies, often highlighting how they help in stress reduction and overall well-being.
Moreover, Nashville's reputation as a burgeoning health hub means that near Avondale Park, there's a plethora of organic and health food stores. These outlets offer a wide range of organic produce, supplements, and health products, making it easier for residents to make nutritious choices. Several cafes and eateries in the area also emphasize farm-to-table offerings, serving dishes made from locally sourced, fresh ingredients.
All in all, the surroundings of Avondale Park are geared towards promoting a lifestyle where health and well-being take center stage. The abundance of resources, combined with the community's emphasis on wellness, ensures that residents have everything they need to thrive physically, mentally, and emotionally.
Outdoor Lifestyle
Ah, the natural allure of Nashville, especially around Avondale Park! For those with a penchant for the outdoors, this area is a delightful haven. Avondale Park itself, from which the neighborhood takes its name, is a testament to the city's commitment to green spaces. It's an inviting spot where families come to picnic, joggers set their morning pace, and children revel in the playgrounds. The park's expansive lawns and tree-covered areas provide a refreshing respite, making it a favorite weekend haunt for many locals.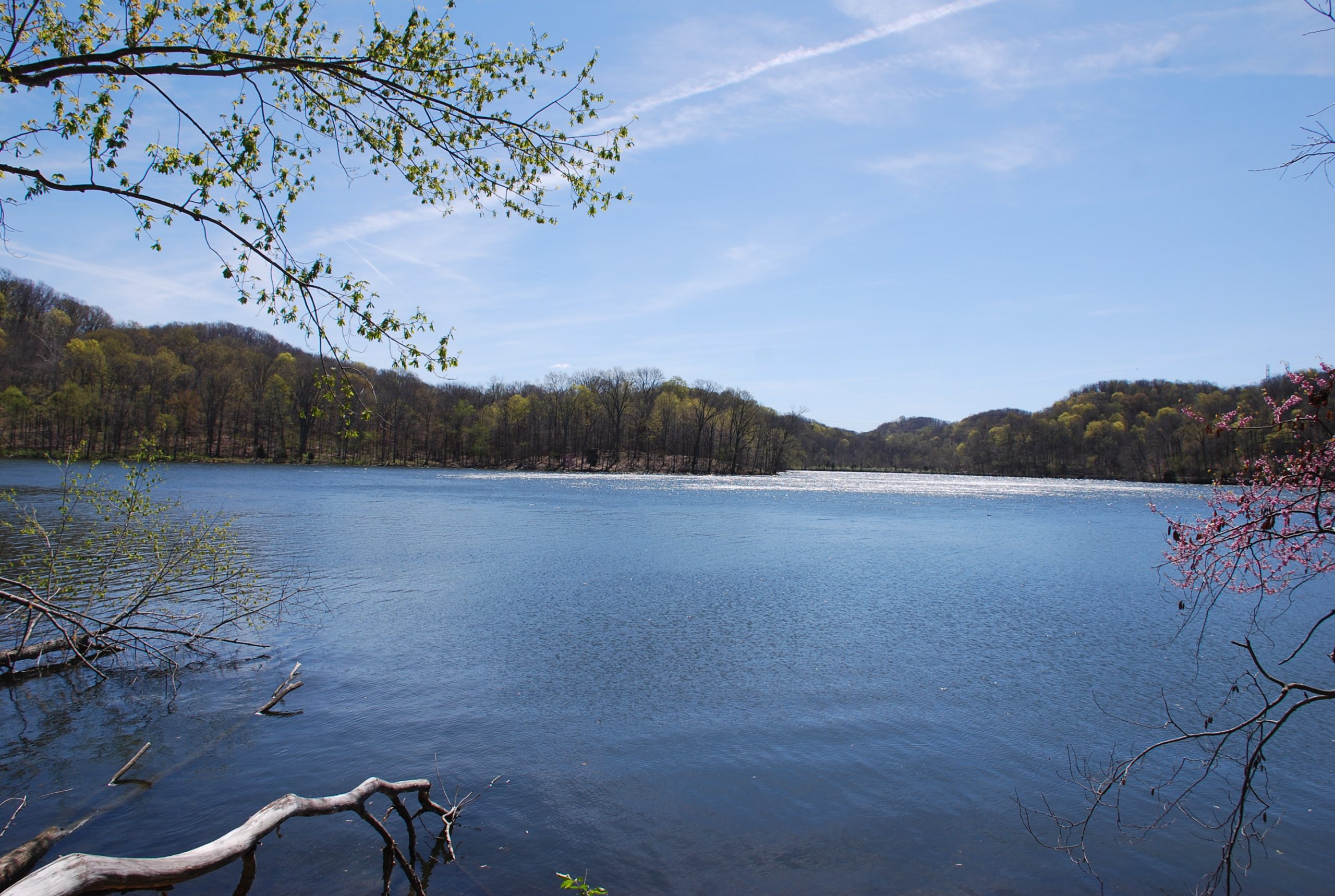 Beyond Avondale Park, the Cumberland River meanders gracefully through Nashville, offering a range of aquatic activities. Many residents find solace in kayaking or canoeing, while others prefer leisurely strolls along the riverbanks, taking in the scenic views and watching the boats go by. The riverfront also boasts beautifully landscaped areas, complete with benches and viewing points, making it a great place to relax and connect with nature.
Just a short drive away, one can find the Radnor Lake State Park – a true jewel for nature enthusiasts. This protected area is not only a sanctuary for wildlife but also for those seeking tranquility amidst untouched woods. The well-maintained trails of Radnor Lake are perfect for hiking, bird-watching, or simply losing oneself in contemplative thought. It's not uncommon to spot deer, otters, and various bird species during a visit, reminding one of the diverse ecosystems thriving right at Nashville's doorstep.
For those who are more adventure-inclined, the area around Avondale Park offers a variety of biking trails. These trails cater to both novices and seasoned bikers, winding through forests, meadows, and alongside water bodies. The sense of freedom one feels when cycling through these pathways, with the wind rustling through the trees and the sun peeking through the foliage, is truly unparalleled.
Farmers' markets, often set in open spaces, further enhance the outdoor lifestyle. They not only offer fresh produce but also become community gathering spots, where residents bond over shared interests and the joys of outdoor living.
In essence, the vicinity of Avondale Park is a celebration of nature and outdoor life. Whether you're seeking an active adventure or a serene escape, the area's parks, rivers, and green spaces promise a refreshing experience that rejuvenates both the body and soul.
Education
The Avondale Park area in Nashville is wonderfully positioned when it comes to education, catering to families with a diverse range of preferences and needs. The blend of both private and public educational institutions ensures that every child can access quality education tailored to their unique requirements.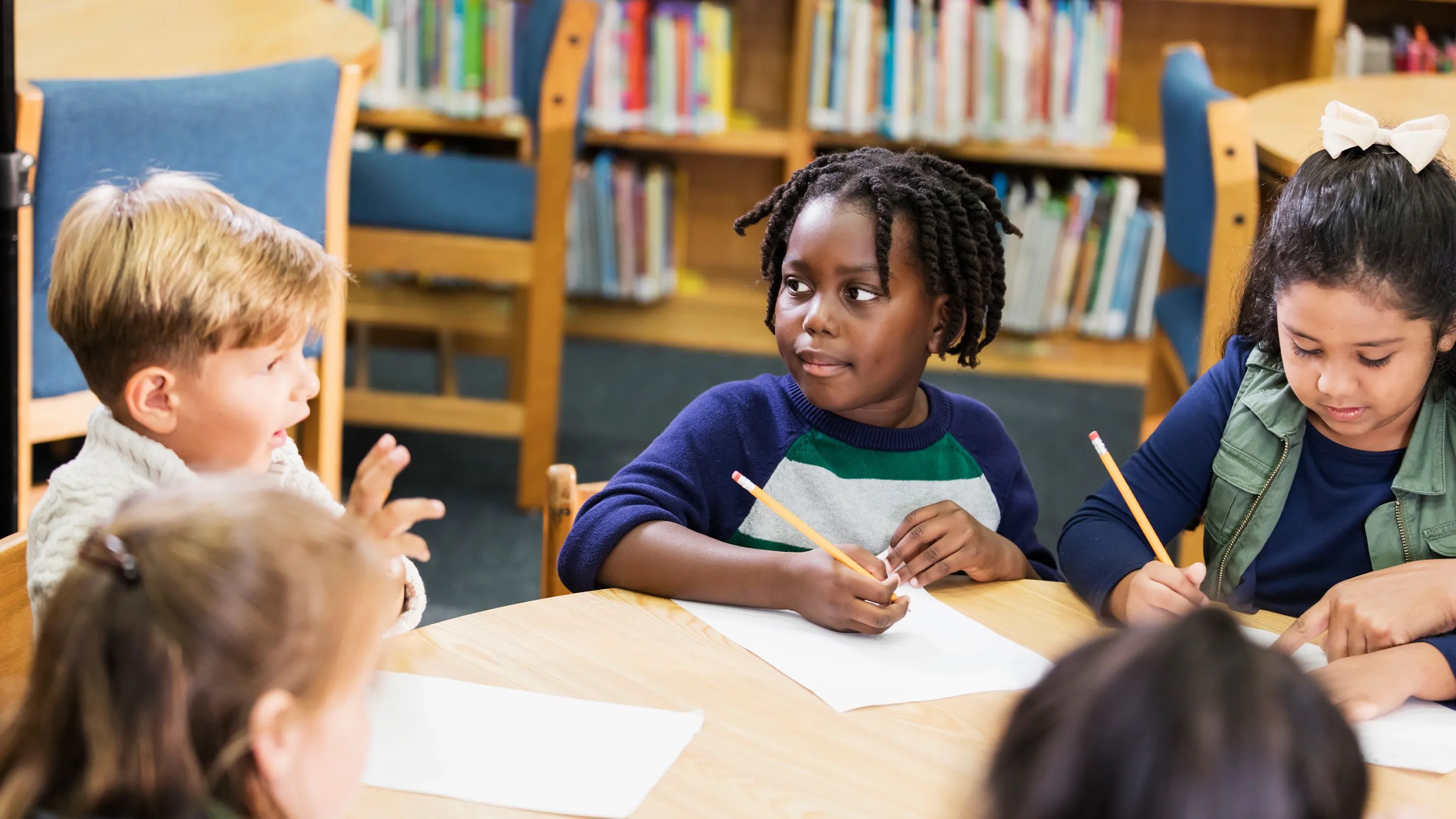 Nashville's public school system is noteworthy, with many institutions offering exceptional academic programs and extracurricular activities. Schools close to Avondale Park pride themselves on their dedicated faculty and a curriculum that emphasizes holistic development. Beyond just academics, these schools often boast art programs, sports teams, and clubs that ensure students are engaged and well-rounded. The community-centric approach of public schools here is particularly heartening, with parents, teachers, and students often collaborating to organize events, fundraisers, and other activities that strengthen communal ties.
On the other hand, for parents considering private education, the options near Avondale Park are equally compelling. These schools often provide smaller class sizes, allowing for more personalized attention and customized learning experiences. The curriculum in many private institutions is enriched with advanced programs, foreign languages, and a broader range of arts and music lessons. Moreover, some of these schools have religious affiliations, providing spiritual guidance alongside academic instruction.
In addition to traditional schools, there are several specialized institutions in the vicinity. Montessori and Waldorf-inspired schools are present for families looking for alternative educational philosophies. These schools often focus on self-directed learning, nurturing students' natural curiosity and ensuring they grow into independent thinkers.
For those in the high school phase, there are institutions that offer International Baccalaureate (IB) and Advanced Placement (AP) programs, challenging students with rigorous coursework and preparing them for higher education.
Regardless of the choice between public or private, one thing remains consistent: the dedication to providing quality education. The community around Avondale Park values learning, ensuring that families have a wealth of options to choose from, keeping their children's best interests at heart.
Shopping and Retail
Ah, shopping near Avondale Park in Nashville – where Southern charm meets retail therapy! The area is a veritable treasure trove for those who love to indulge in a bit of shopping, whether they're on the hunt for vintage finds, high-end luxury, or everyday essentials.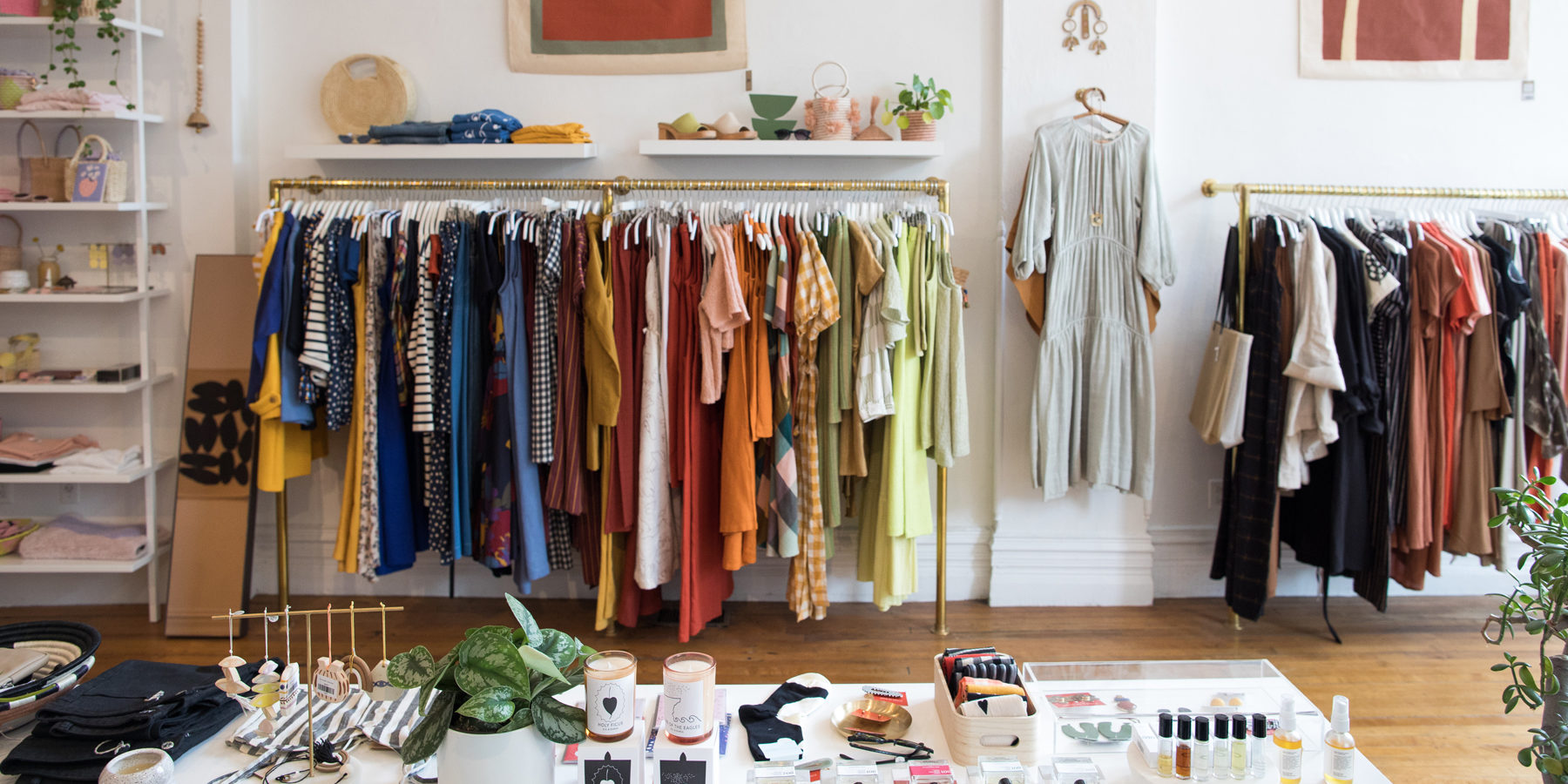 One can't discuss shopping in Nashville without mentioning the boutiques that dot the streets near Avondale Park. These establishments offer a curated shopping experience, presenting everything from bespoke clothing to artisanal jewelry. The allure of boutique shopping lies in discovering unique pieces, often crafted by local artisans or sourced from intriguing places around the world. The shopkeepers, with their wealth of stories and intimate knowledge of their products, add to the charm, making each purchase feel special.
For more mainstream shopping, there are several retail plazas and shopping centers within easy reach. These hubs house an array of well-known brands, department stores, and a mix of local businesses. Whether you're on the lookout for the latest fashion trends, tech gadgets, or home decor, these centers cater to a diverse range of needs. And let's not forget the cafes and eateries sprinkled throughout, perfect for taking a break and refueling during a shopping spree.
A mention of Nashville's retail scene would be incomplete without its iconic music stores. Close to Avondale Park, music enthusiasts can delve into stores offering a vast collection of vinyl records, musical instruments, and other related memorabilia. Browsing through these stores is like taking a walk down memory lane, with the rich musical history of Nashville echoing in every corner.
Then there are the charming weekend markets, where the community comes alive in a celebration of local craftsmanship. From handmade crafts, vintage collectibles, to gourmet food items, these markets are a haven for those seeking one-of-a-kind items and supporting local entrepreneurs.
In essence, the shopping and retail landscape near Avondale Park is as diverse as it is delightful. It perfectly encapsulates Nashville's blend of traditional roots with contemporary flair, ensuring that every shopper, no matter their preference, finds something to cherish.
Business and Economy
When you think of Nashville, especially areas like Avondale Park, the resonant chords of country music might be the first thing that comes to mind. However, dig a little deeper, and you'll uncover a robust and diverse economic tapestry that's as harmonious as its music.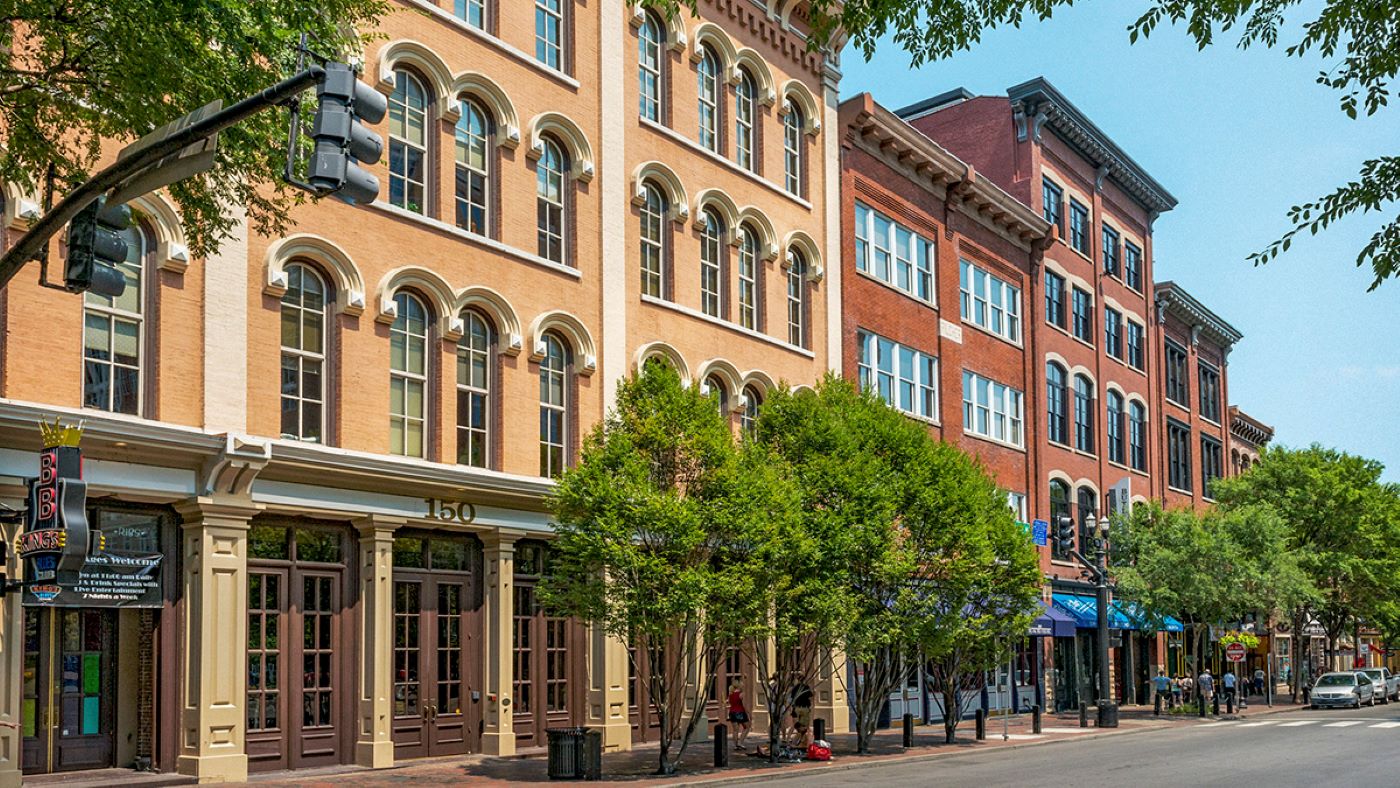 Unquestionably, music is at the heart of Nashville's economy. Not far from Avondale Park, Music Row stands as a testament to this industry's significance. This iconic stretch houses recording studios, record labels, and other related businesses that have given birth to countless hits over the years. The music industry not only brings in substantial revenue but also boosts the tourism sector, drawing visitors from all corners of the world to catch a live performance, visit a recording studio, or simply soak in the city's musical heritage.
However, Nashville's economy isn't just a one-note tune. Healthcare is another significant pillar, with the city often dubbed the "Healthcare Capital" of the U.S. Numerous hospitals, research institutions, and healthcare companies have their headquarters or significant operations here, providing employment to thousands and delivering top-tier medical services.
Education and research are also pivotal to Nashville's growth. Universities and colleges in and around the Avondale Park area contribute not just in terms of academic pursuits but also by spurring innovation and start-up cultures. The influx of students every year also invigorates the local economy, from housing and retail to entertainment.
Nashville, given its central location and excellent infrastructure, has also emerged as a logistics hub. Many businesses choose the city as a base for their distribution centers, capitalizing on its connectivity to various parts of the country.
Lastly, the hospitality and food industries deserve a mention. With tourists pouring in year-round, Nashville's array of hotels, restaurants, bars, and cafes play a pivotal role in the local economy. The culinary scene, especially, has seen a renaissance, with many local establishments gaining national recognition.
In summation, while the melodies of country tunes might serenade you as you stroll near Avondale Park, behind the scenes, a vibrant blend of industries and businesses work in concert to keep Nashville's economic symphony playing smoothly.
Hotels and Lodging
When it comes to finding a cozy nook to rest in around Avondale Park in Nashville, there's a delightful mix that captures both the city's vibrant energy and its Southern hospitality.
Firstly, let's talk about the classic hotels. These establishments, ranging from renowned chains to boutique options, offer all the modern amenities a traveler might seek. Many of these hotels combine luxury with a touch of Nashville's distinct character. Think rooftop bars with live country music, rooms with vintage record players, or lobbies adorned with music memorabilia. For business travelers or those who enjoy the full-service experience, these hotels provide the perfect blend of convenience and local charm.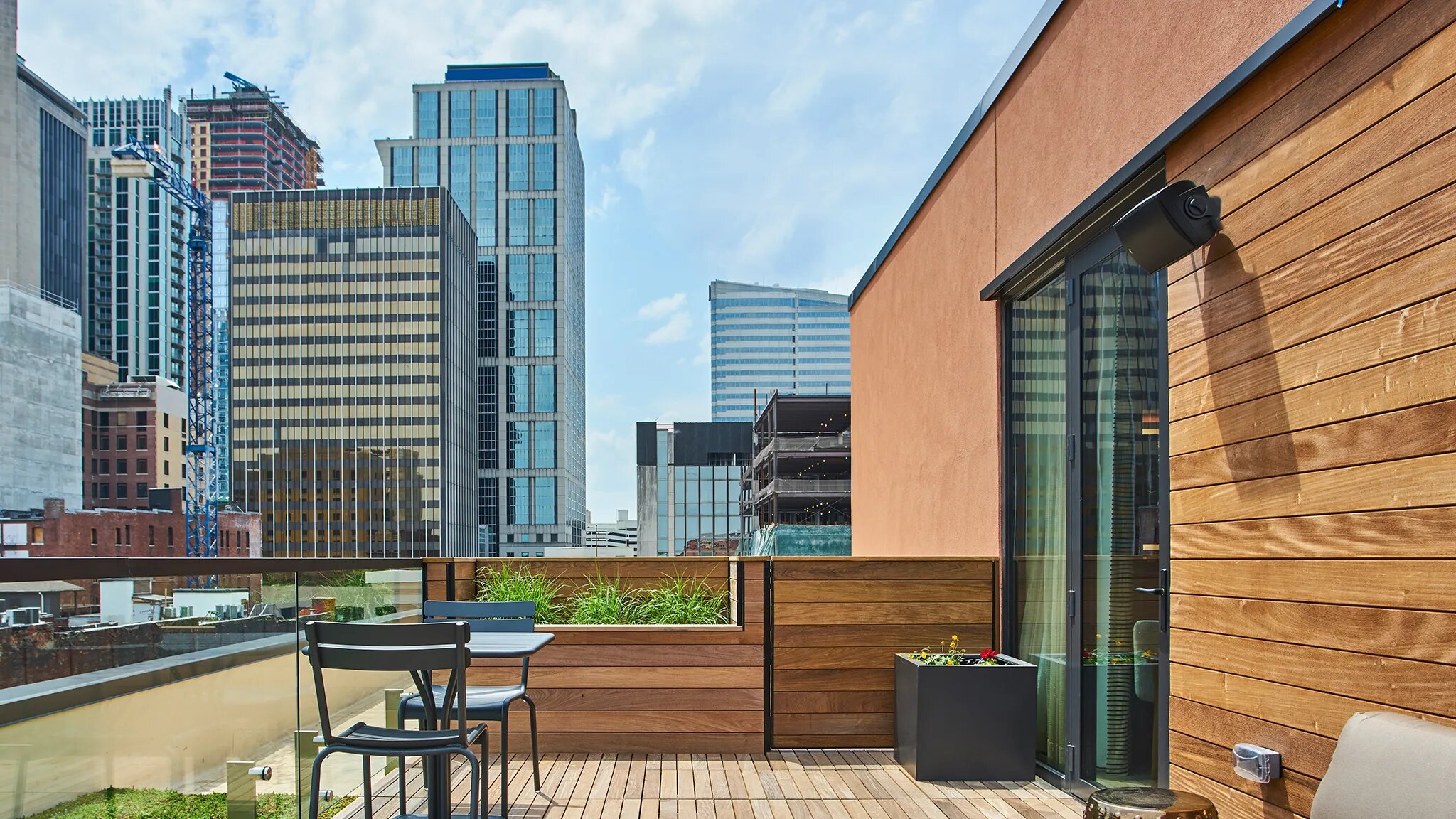 On the cozier side of things, the bed and breakfasts around Avondale Park are nothing short of enchanting. These establishments, often housed in beautifully restored historic homes, offer an intimate experience. It's not just about a place to sleep; it's about waking up to a home-cooked Southern breakfast, sharing stories with the innkeepers, and perhaps even enjoying an evening on a porch swing with a glass of sweet tea. The personalized touch that these B&Bs provide often makes for unforgettable memories, with guests feeling more like family than visitors.
Then there's the burgeoning scene of vacation rentals. For those who prefer a home-away-from-home setup, there are various properties available, from chic downtown condos to quaint cottages. These rentals offer a sense of privacy and often come equipped with kitchens, allowing guests to try their hand at cooking with local ingredients.
Lastly, it's worth mentioning the guesthouses and inns that pepper the area. These often bridge the gap between hotels and B&Bs, offering a unique blend of personalized service, local character, and modern amenities. Many of these establishments are also deeply rooted in the community, providing guests with insights and recommendations that you wouldn't find in typical travel brochures.
All in all, whether you're a solo traveler on a musical pilgrimage, a family exploring the heart of Tennessee, or a couple on a romantic getaway, the area around Avondale Park has a range of lodging options that promise both comfort and a taste of Nashville's inimitable spirit.
Travel and Transportation
For those residing in or visiting Avondale Park in Nashville, connectivity is a breeze, especially with the city's infrastructure designed to cater to both local residents and a growing number of tourists.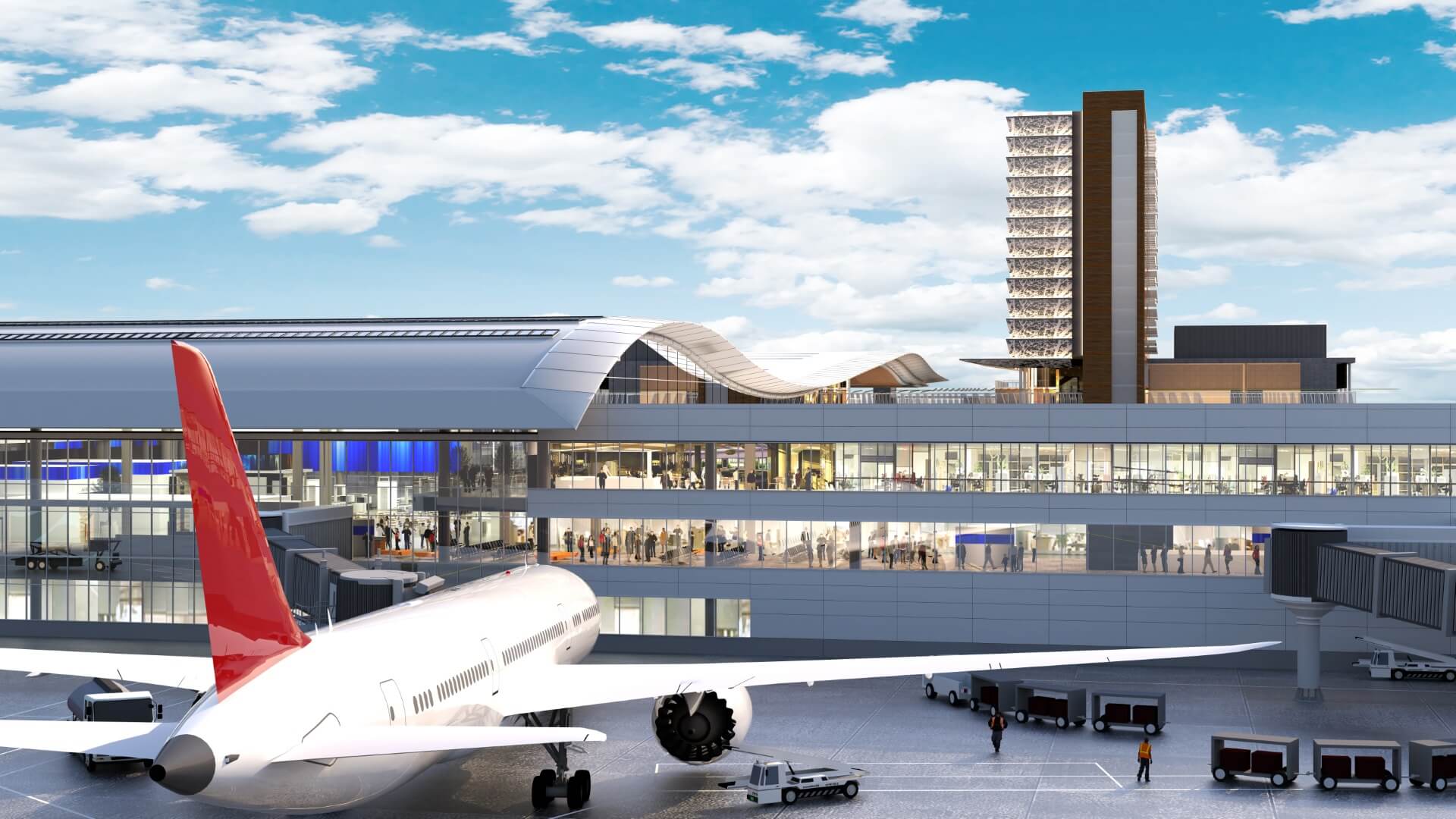 Let's chat about the airport first. Nashville International Airport (BNA) is the primary airport serving the region. Conveniently located, it's only a short drive from Avondale Park. This means that jet-setters or those expecting guests from afar have the advantage of relatively quick commutes between the neighborhood and the airport. BNA is a bustling hub, offering numerous domestic and international flights, so whether it's a business trip, a vacation, or welcoming family and friends, the ease of access to a major airport is undoubtedly a perk of living in the vicinity of Avondale Park.
Now, onto public transportation. Nashville's Metropolitan Transit Authority (MTA) operates a network of bus routes that connect various parts of the city. Within and around Avondale Park, you'll find several bus stops and routes that make navigating the city straightforward without the need for a personal vehicle. These buses are especially handy for daily commutes, quick trips downtown, or even just exploring different parts of Nashville.
For those who prefer rail, the Music City Star commuter train is worth noting. While it primarily connects the eastern suburbs to downtown Nashville, its presence in the broader transportation landscape offers an alternative to road travel, especially during peak traffic hours. Even if Avondale Park residents don't use it for daily commutes, it's a great option for special events or days out in areas served by the train.
Additionally, Nashville has seen a rise in ridesharing services like Uber and Lyft. Many residents and visitors opt for these services for their convenience, especially during nights out or when they prefer not to deal with parking in busier parts of town.
All in all, the area around Avondale Park is well-positioned in terms of transportation. Whether catching a flight, hopping on a bus, or just seeking a quick and convenient ride downtown, residents and visitors alike have a variety of options to choose from, ensuring they remain connected with the broader Nashville area.