Avenue Nashville West, Nashville, TN Homes for Sale
Avenue Nashville West, Nashville, TN Homes for Sale
September 27, 2023
Avenue Nashville West Homes
Nashville, particularly the Avenue Nashville West neighborhood, boasts a unique blend of traditional Southern charm and modern urban flair. Homes in this region reflect an exquisite combination of old-world craftsmanship and contemporary design. Many properties feature the classic brick facades so often associated with Nashville's historic districts. These often come complemented by modern amenities and renovations that cater to the needs of today's homeowners. Large windows, spacious porches, and lush, manicured lawns are frequently found features, creating homes that are both aesthetically pleasing and functional.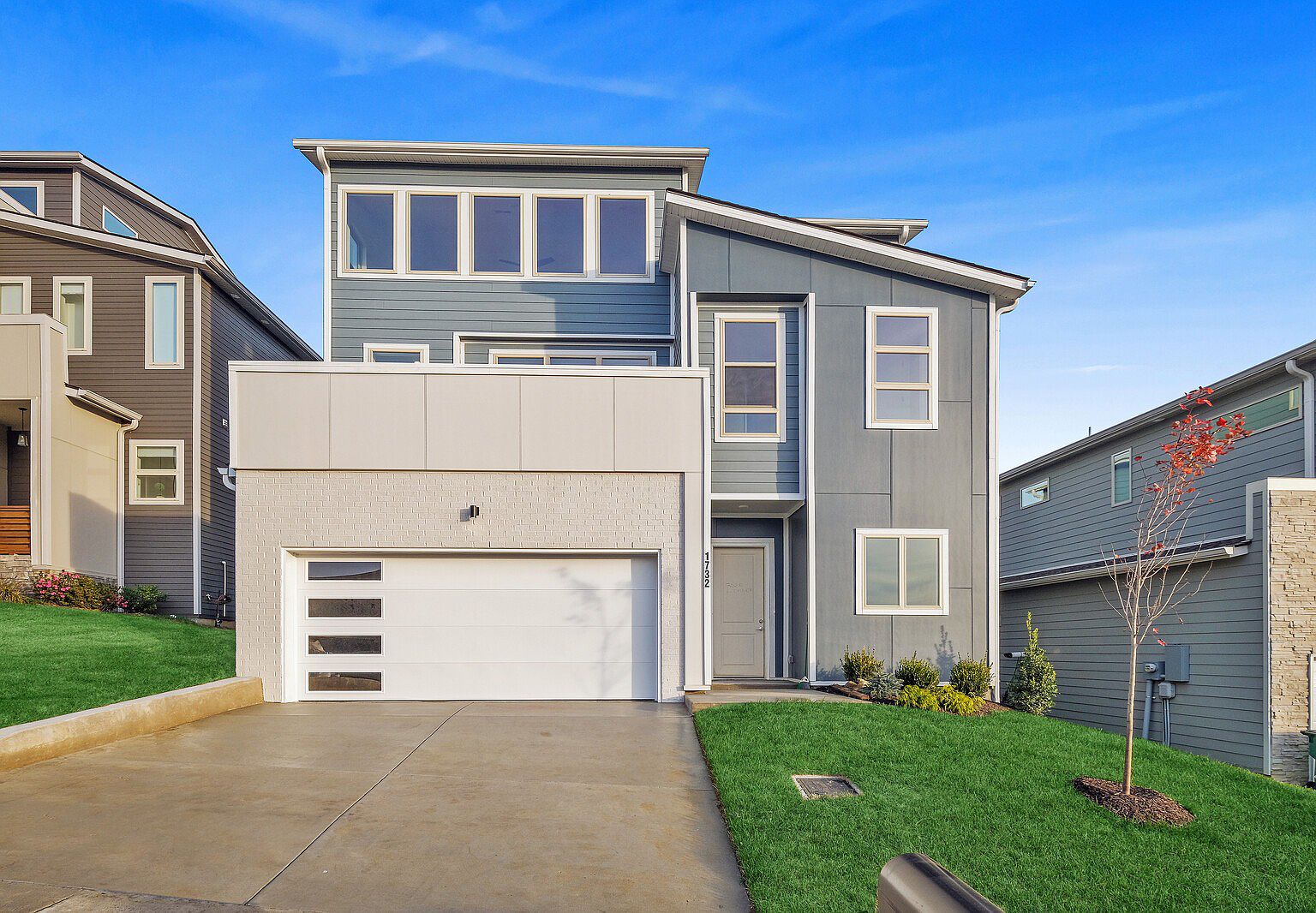 The Avenue Nashville West's architectural diversity is a testament to its rich history and its embrace of the new. Amidst the predominant colonial and cottage-style homes, one can occasionally find sleek, modern designs that seamlessly fit into the neighborhood's fabric. Hardwood floors, high ceilings, and intricate moldings often grace the interiors of these homes, offering residents a sense of luxury and timeless appeal.
Beyond the walls of individual homes, Avenue Nashville West offers a community that thrives on camaraderie and connection. Tree-lined streets invite leisurely strolls and impromptu conversations among neighbors. Green spaces and parks are sprinkled throughout, providing an oasis for families, pet owners, and those seeking a moment of solace in the outdoors.
The neighborhood doesn't just rely on its historical significance and natural beauty. The community is bolstered by a range of local businesses, eateries, and cultural establishments. Art galleries, quaint cafes, and boutique shops offer residents opportunities to immerse themselves in local culture, while a diverse range of dining options showcases both classic Southern cuisine and global flavors. Proximity to downtown Nashville ensures that the vibrant music scene, for which the city is renowned, is just a stone's throw away.
Safety and a sense of community are also hallmarks of Avenue Nashville West. Families are often seen out and about, participating in community events, attending local schools, or simply enjoying the neighborhood's charm. The local homeowner's association plays an active role in ensuring that the region retains its character while adapting to the needs of its residents.
Similar Communities
Near Avenue Nashville West, several neighborhoods exude a charm and character similar in price point, construction, and lifestyle, embodying the heart and soul of Nashville.
Sylvan Park, for instance, stands out as a neighborhood that mirrors the architectural aesthetics and sense of community found in Avenue Nashville West. Nestled just a few miles away, Sylvan Park boasts an array of beautifully restored early 20th-century homes. Much like Avenue Nashville West, homes here are predominantly colonial and cottage-style, interspersed with modern constructions. The area is famous for its spacious porches and manicured gardens, reminiscent of the Southern lifestyle that prioritizes community bonding and leisurely outdoor living.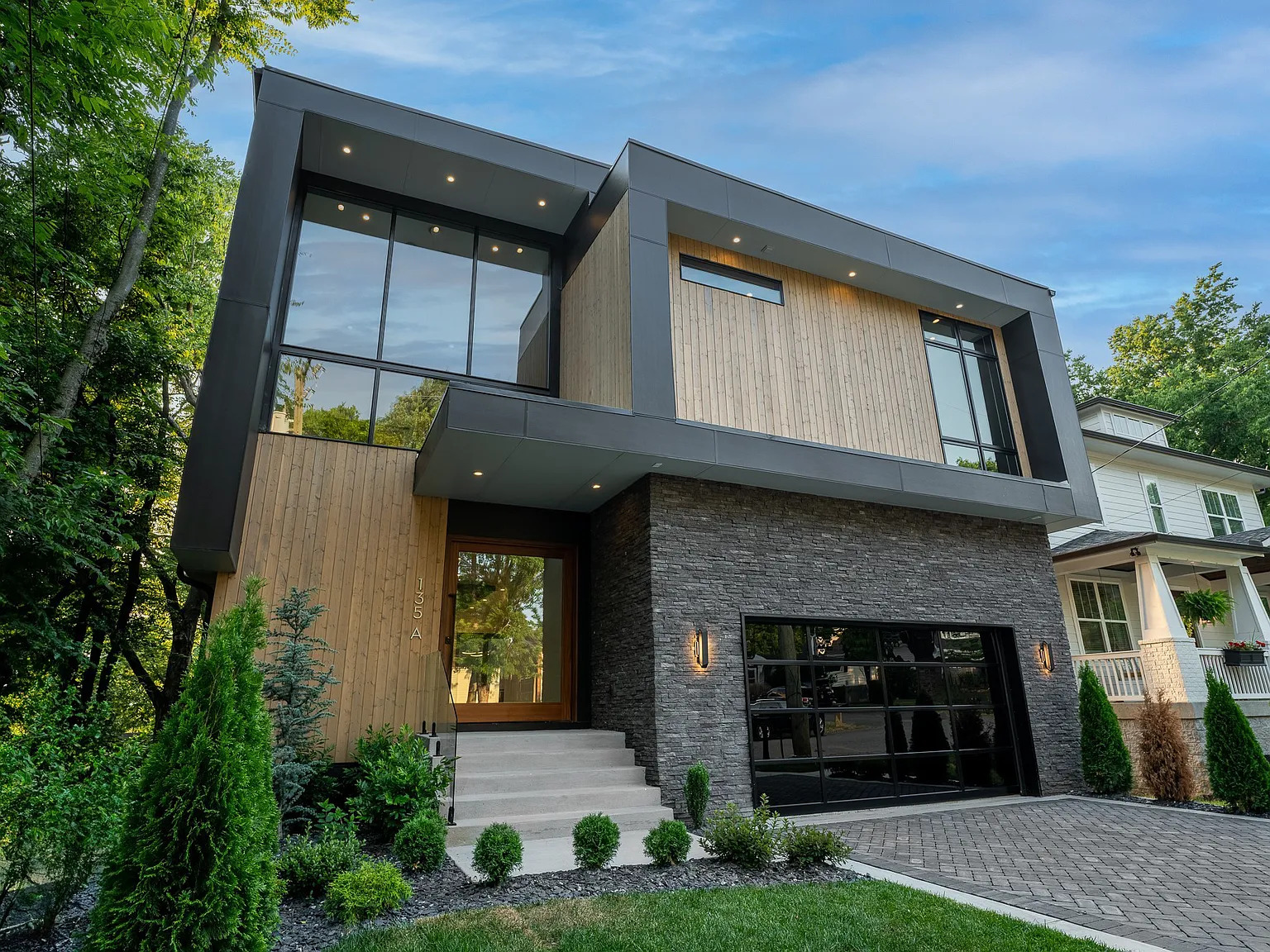 Then there's Belle Meade, another notable neighborhood that offers a blend of historic grandeur and modern conveniences. Houses in Belle Meade often come with sprawling lawns, a nod to Nashville's lush landscapes and the residents' penchant for outdoor activities. The brick facades and hardwood floor interiors are characteristic features, synonymous with both the neighborhoods. Moreover, Belle Meade enjoys a reputation for its tight-knit community, where local events and gatherings are the norm, fostering a bond between residents.
Hillsboro Village, not far from Avenue Nashville West, is yet another enclave that mirrors the upscale lifestyle and construction patterns of its neighboring districts. It presents a unique blend of residential charm and urban convenience, with boutique shops, eateries, and cultural spots lining its streets. The homes, much like in Avenue Nashville West, range from historic to contemporary, offering potential residents a diverse choice. The tree-canopied streets and pedestrian-friendly avenues make it a favorite among those who value community living with a dash of urban excitement.
Lastly, Green Hills offers a lifestyle and price point that parallels Avenue Nashville West. It's an upscale neighborhood known for its luxurious homes, shopping venues, and top-tier schools. The construction patterns are familiar, showcasing a mix of traditional Southern architecture with hints of modern design. Green Hills is also known for its active community, with residents often coming together for local events, farmers' markets, and more, creating an ambiance of togetherness and shared pride in their locale.
Food Scene
Nashville, known for its rich musical heritage, also boasts an equally impressive culinary scene, and the area around Avenue Nashville West is no exception. If you find yourself in this part of town, you're in for a gastronomic treat.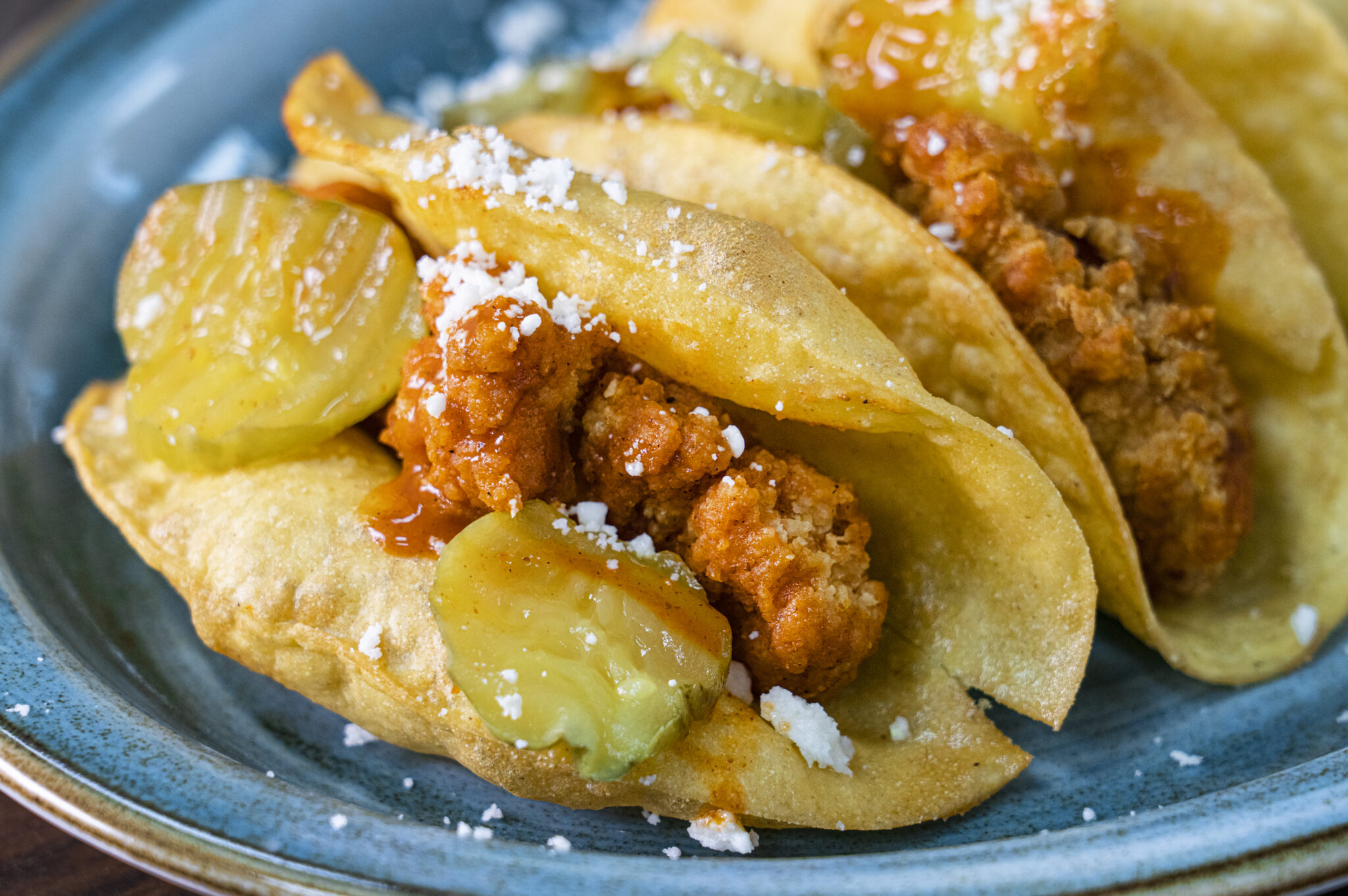 One of the first things you'll notice is the abundance of Southern comfort food joints. Imagine walking into a local diner and being greeted with the enticing aroma of fried chicken, flaky biscuits, and gravy. These spots often have an old-school charm, where recipes have been handed down through generations, ensuring an authentic taste of Tennessee on every plate.
Yet, Nashville's culinary offerings aren't confined to its traditional roots. The city's burgeoning food scene has given rise to a myriad of contemporary eateries, and Avenue Nashville West is dotted with such establishments. Fusion restaurants are particularly popular, blending Southern flavors with international techniques. It's not uncommon to find dishes like Nashville hot chicken tacos or bourbon-infused ramen, offering a delightful twist for the adventurous palate.
For those who appreciate fine dining, there are several upscale restaurants that promise an exquisite evening out. With elegant interiors, curated wine lists, and dishes crafted by award-winning chefs, these establishments offer a dining experience par excellence. They often use locally sourced ingredients, ensuring fresh flavors while supporting local producers.
And of course, given Nashville's musical backdrop, many restaurants near Avenue Nashville West offer live music sessions. These range from intimate acoustic performances to vibrant country music sets. So, while you savor your meal, there's often a melodious tune playing in the background, making the dining experience truly immersive. Whether you're in the mood for some hearty Southern grub, innovative fusion dishes, or a luxurious meal with a side of music, the area around Avenue Nashville West has got you covered.
Entertainment
Ah, the vibrancy of Nashville's entertainment scene! Especially around Avenue Nashville West, the pulse of the city's arts, culture, and sports beats strong. When it comes to entertainment, the area is brimming with possibilities that resonate with Nashville's rich cultural tapestry.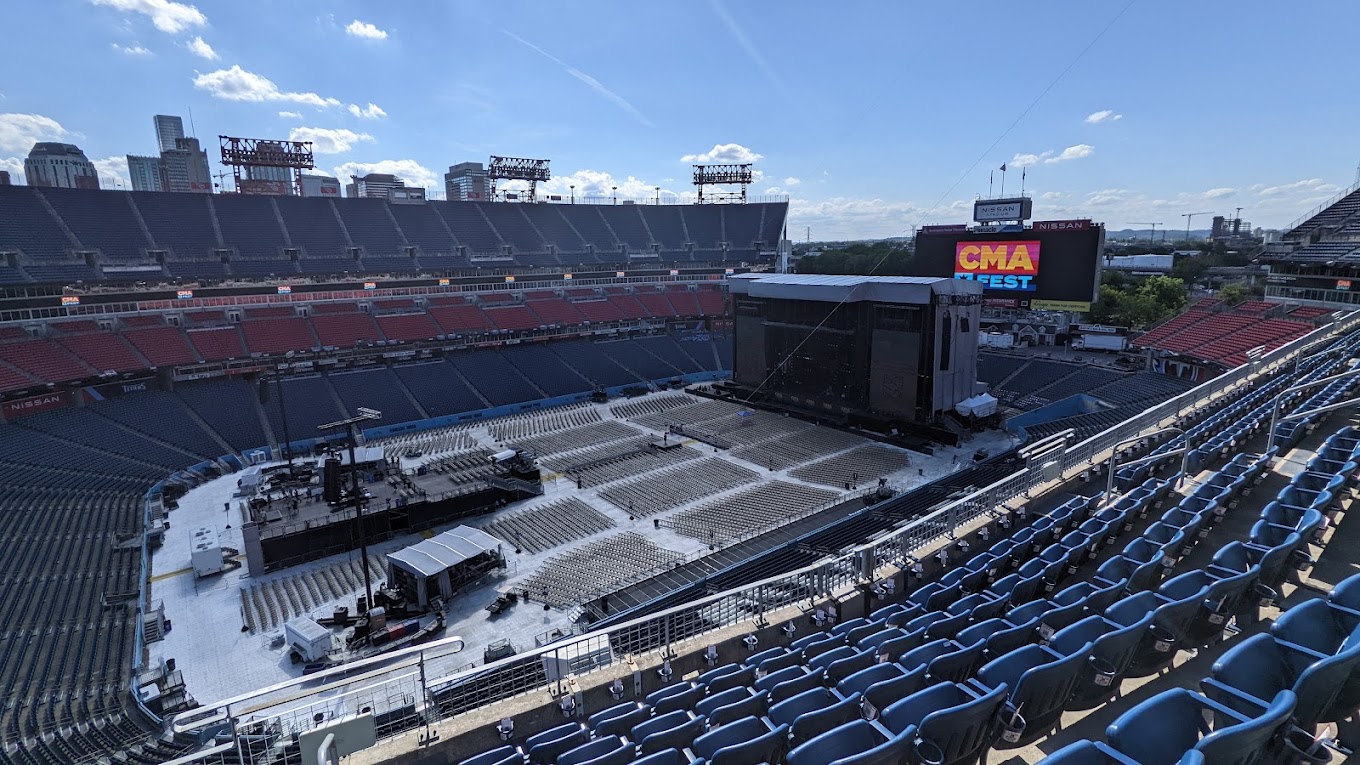 First and foremost, there's the music. Given that Nashville is fondly referred to as "Music City," it comes as no surprise that the vicinity of Avenue Nashville West is dotted with venues hosting live music acts. From intimate dive bars where up-and-coming artists strum their guitars and belt out soulful tunes, to grander stages showcasing the talents of renowned musicians, there's always a musical note in the air. And while country music might be Nashville's claim to fame, you'll find an eclectic mix of genres, including rock, blues, and jazz, echoing through the streets.
Theater enthusiasts aren't left out either. Several playhouses and theaters in and around Avenue Nashville West host a range of performances, from classical plays to contemporary productions and even improv comedy nights. The energy and passion of the local performers often leave audiences captivated, adding yet another layer to Nashville's rich entertainment tableau.
On the sporting front, the area isn't far from some of the city's major stadiums and arenas. Whether you're an ardent follower of football, a hockey enthusiast, or someone who loves the thrill of a basketball game, there's always a sporting event to catch. The city's loyal fanbase ensures that the atmosphere during game nights is electric, with a sea of jerseys, painted faces, and spirited cheers setting the tone.
So, whether you're humming along to a country ballad, getting lost in a theatrical tale, or cheering for your favorite sports team, the area around Avenue Nashville West in Nashville ensures that your entertainment and sporting desires are more than met.
Health and Wellness
Around Avenue Nashville West, Nashville's commitment to health and wellness is unmistakably evident. With an array of options catering to both the body and the mind, the community has truly embraced a holistic approach to well-being.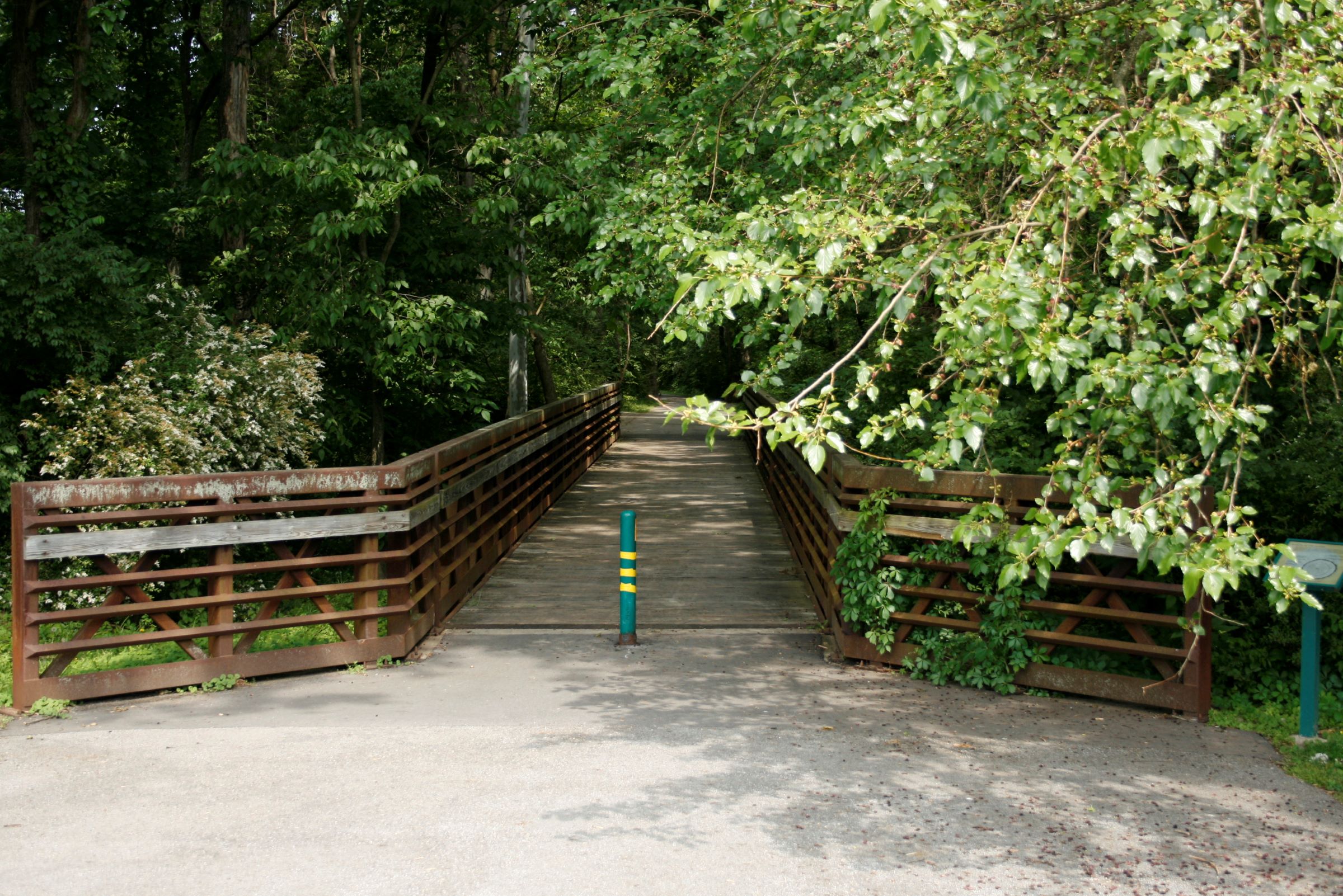 Firstly, let's talk about the fitness enthusiasts. The area boasts several state-of-the-art gyms and fitness centers, each offering a diverse range of classes. From high-intensity interval training to calming yoga sessions, there's something for everyone. And speaking of yoga, the rise in its popularity has led to the emergence of specialized studios in the vicinity, some even offering open-air classes that let you align your chakras amidst the natural beauty of Nashville.
For those who prefer a more organic touch to their fitness routine, the abundance of parks and green spaces around Avenue Nashville West is a blessing. These spaces aren't just about the scenic beauty; they are hubs of activity, especially during the weekends. Jogging trails, cycling paths, and even community-led Tai Chi sessions can be found, providing ample opportunity for everyone to break a sweat and soak in some Vitamin D.
But health and wellness aren't just about physical activity. The mind and soul play a crucial role too. There's a growing trend in the area of wellness centers and spas that offer therapeutic services, be it a deep tissue massage, aromatherapy, or meditation sessions. These spaces, often designed with tranquility in mind, provide an oasis for residents to recharge and rejuvenate.
Lastly, nutrition is paramount for a balanced lifestyle. Around Avenue Nashville West, one can find an impressive number of health food stores, organic markets, and juice bars. These establishments are often stocked with locally-sourced produce, emphasizing the importance of fresh and nutritious ingredients. And let's not forget the cafes and restaurants that offer health-conscious menus, catering to vegans, vegetarians, and those following specific dietary regimes.
All in all, the Avenue Nashville West vicinity in Nashville underscores the importance of a well-rounded, healthy lifestyle, providing residents with diverse options to stay fit, mentally balanced, and nutritionally enriched.
Outdoor Lifestyle
Avenue Nashville West, located in the vibrant city of Nashville, Tennessee, is surrounded by an array of natural treasures and outdoor experiences waiting to be explored. Nashville, often recognized for its rich musical heritage, also offers a myriad of parks and nature settings for those who desire to immerse themselves in the great outdoors.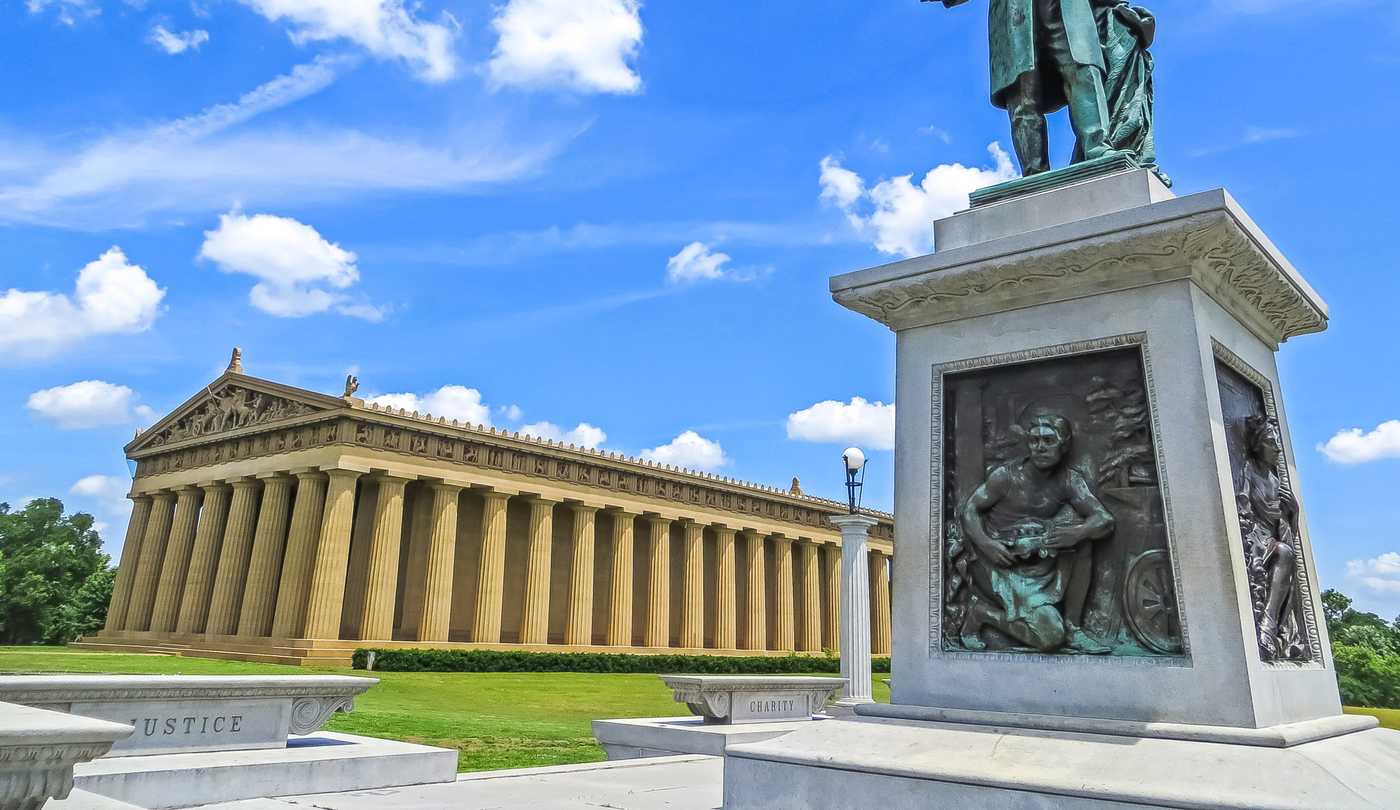 Centennial Park, just a short drive from Avenue Nashville West, is a sprawling urban oasis in the heart of the city. Spread over 132 acres, it's home to the iconic Parthenon, a full-scale replica of the ancient Greek temple. However, beyond its architectural wonders, the park beckons visitors with its scenic walking trails, beautiful pond, and open green spaces perfect for picnics or simply relaxing under the shade of mature trees. The park is a favorite among locals, who often indulge in leisurely strolls, morning jogs, or weekend family outings here.
In addition to Centennial Park, the Harpeth River State Park provides another fantastic nature retreat. A haven for canoeists and kayakers, the river meanders through a series of archaeological sites, offering a unique blend of natural beauty and history. For those more interested in hiking, there are a plethora of trails, ranging from the gentle to the challenging, with panoramic views of the river and surrounding landscapes.
Moreover, Nashville's commitment to an outdoor lifestyle is evident in its greenways, a series of interconnected trails and paths that stretch across the city. Ideal for biking, running, or simply taking a peaceful walk, these greenways offer residents and visitors a chance to connect with nature, even amidst the urban environment. And for those seeking a more adrenaline-pumping experience, the nearby Percy Warner Park boasts steep terrains and rigorous trails, catering to both advanced hikers and mountain bikers.
Of course, no conversation about Nashville's outdoors would be complete without mentioning its thriving arts scene set amidst these natural backdrops. Open-air concerts, theater performances, and art installations often find their homes in these parks and green spaces, marrying the city's love for music and culture with its appreciation for the great outdoors. Whether you're a nature enthusiast, a culture vulture, or somewhere in between, the vicinity around Avenue Nashville West offers a delightful blend of both worlds.
Education
Avenue Nashville West, situated in the thriving heart of Nashville, Tennessee, is truly spoiled for choice when it comes to education options. Families and individuals living in this dynamic locale have a range of both private and public schools to consider, reflecting the city's commitment to nurturing its young minds.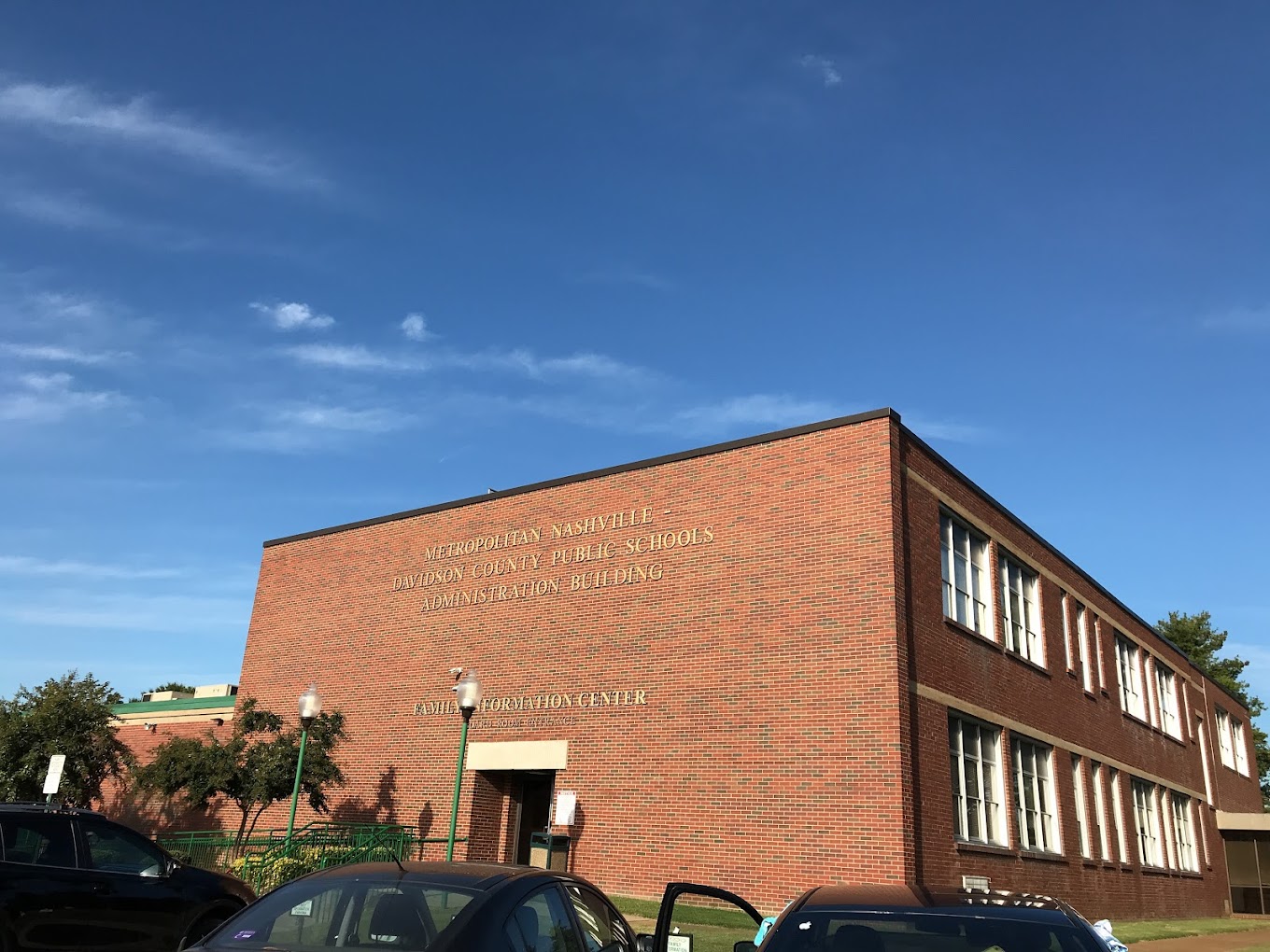 Public education in Nashville is overseen by the Metropolitan Nashville Public Schools (MNPS), a diverse school district that services a vast number of students across various neighborhoods. The district boasts several well-regarded schools equipped with dedicated teachers and staff, ensuring that students receive a comprehensive education. MNPS has made concerted efforts to integrate modern technology, extracurricular activities, and advanced placement courses, ensuring that every child, regardless of their background, has the opportunity to excel and be prepared for their future endeavors.
On the private education front, Nashville has a rich tapestry of schools that cater to various educational philosophies and religious affiliations. Many of these institutions have long-standing traditions and have been integral to Nashville's educational landscape for decades. They offer smaller class sizes, personalized learning experiences, and often emphasize holistic education, encompassing not just academics but also character development, arts, and spiritual growth. For parents seeking an alternative curriculum or a more tailored education environment, these schools present an attractive option.
Furthermore, Nashville's educational prowess isn't limited to primary and secondary education. The city is home to several esteemed higher education institutions. Vanderbilt University, for instance, is renowned worldwide and offers top-tier programs across various disciplines. There are also numerous community colleges and technical schools, catering to those looking for vocational training or a stepping stone to a four-year college experience.
In essence, residents of Avenue Nashville West are nestled in an educational hub. Whether they're leaning towards the public school system's inclusivity and breadth or the bespoke experience of private institutions, Nashville ensures that every learner's needs are met with excellence and care.
Shopping and Retail
The vicinity around Avenue Nashville West in Nashville is a shopper's paradise, brimming with a mix of trendy boutiques, classic stores, and expansive malls. For those who enjoy a shopping spree or simply love to window shop, Nashville's retail scene promises an exciting day out.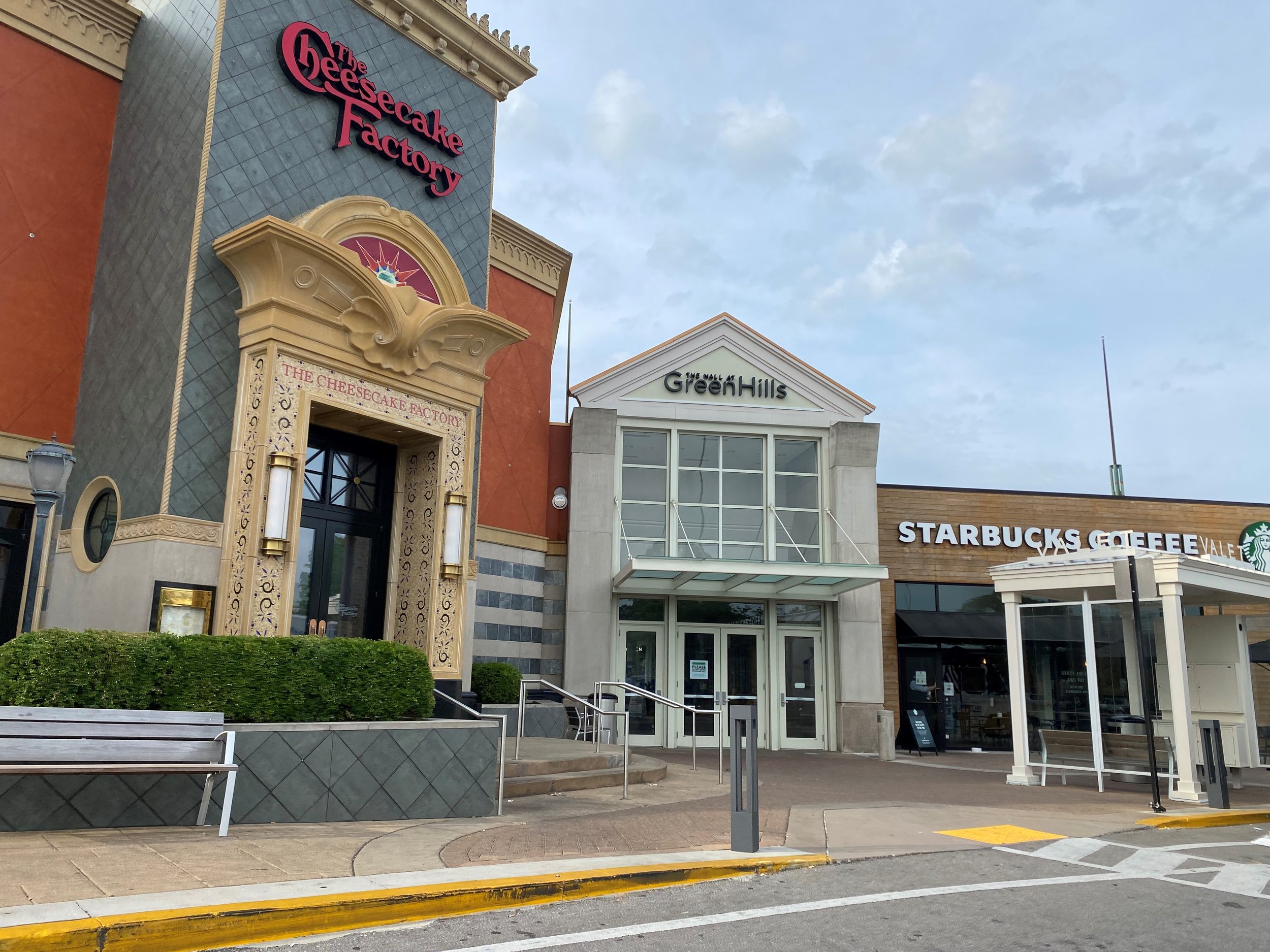 A short drive away from Avenue Nashville West is The Mall at Green Hills, an upscale shopping destination that houses a wide array of high-end brands, designer boutiques, and popular chain stores. Whether you're on the hunt for the latest fashion trends, luxurious jewelry, or even just a new pair of shoes, this mall offers a blend of both international and local brands to satisfy every shopper's desires.
For a more localized shopping experience, the 12 South neighborhood is the place to be. This trendy area is lined with unique boutiques and quirky shops that offer everything from vintage clothing to artisanal crafts. Walking along its streets, one can sense the local flavor of Nashville, with independent store owners showcasing their passion and love for their products. It's also the perfect spot to pick up a souvenir or a one-of-a-kind gift, embodying the city's vibrant arts and crafts scene.
But shopping in Nashville isn't just about fashion and trinkets. The city is also renowned for its music shops. Venturing a bit further, one would find stores selling vintage vinyl, rare instruments, and other music-related memorabilia. It's a testament to the city's rich musical heritage and an absolute treat for music enthusiasts.
Lastly, no shopping trip is complete without some culinary indulgence. Thankfully, many of these shopping districts are dotted with delightful cafes, gourmet restaurants, and snack bars, ensuring that shoppers can refuel and relax before diving back into their retail adventures. With such a plethora of shopping and dining options close to Avenue Nashville West, residents and visitors are indeed in for a treat!
Business and Economy
Avenue Nashville West, nestled in the vibrant core of Nashville, Tennessee, is surrounded by an array of businesses and industries that form the backbone of the city's thriving economy. Nashville, colloquially known as the "Music City," naturally has music and entertainment as one of its primary economic drivers. The city is home to iconic venues like the Grand Ole Opry and the Country Music Hall of Fame. Record labels, talent agencies, and recording studios dot the cityscape, offering opportunities to both established and emerging artists.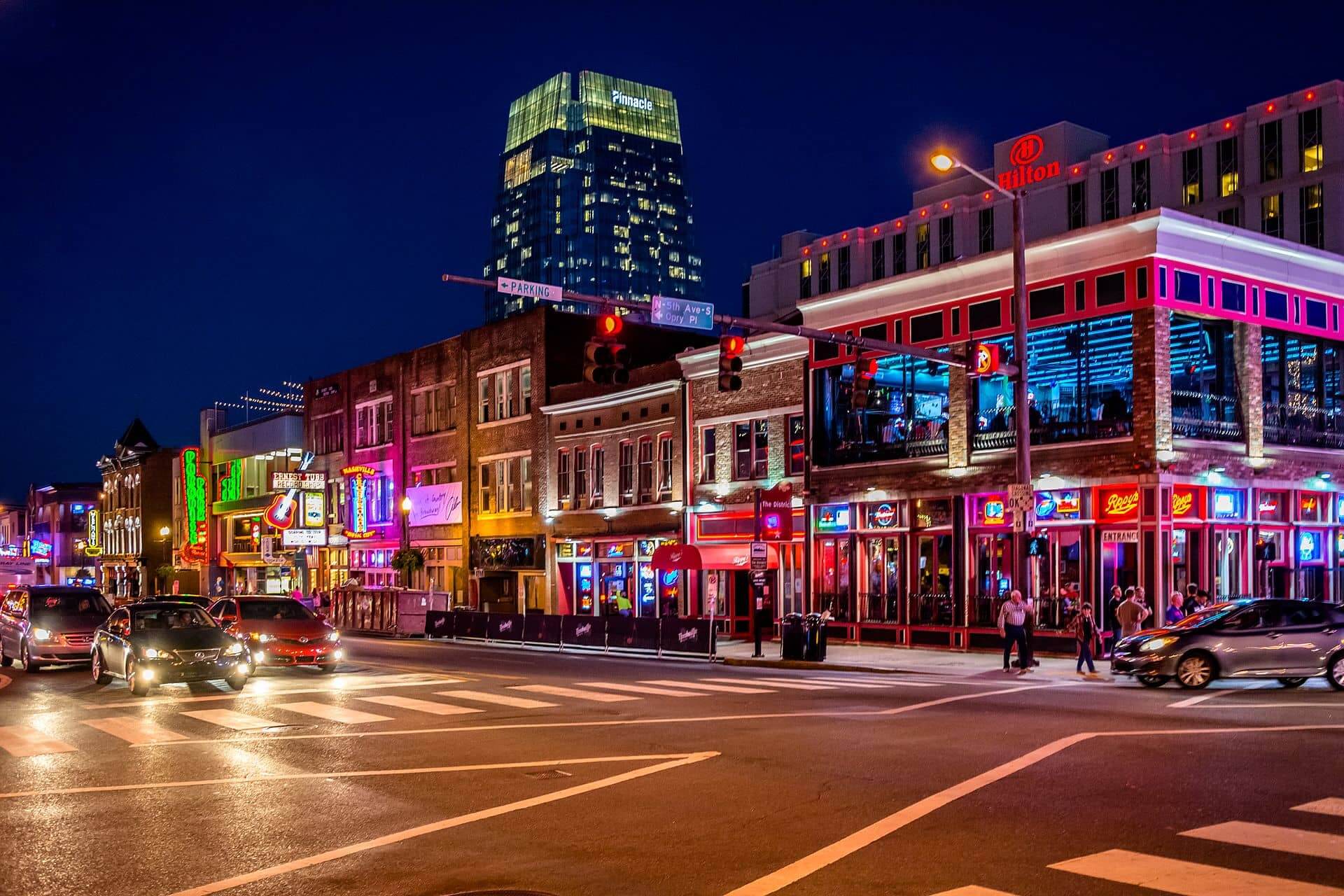 Beyond its musical legacy, Nashville has also been making significant strides in healthcare. The city is a burgeoning healthcare hub, with renowned institutions such as the Vanderbilt University Medical Center leading the way. Numerous healthcare companies, ranging from hospitals to health tech startups, have set up shop here, contributing not just to local employment but also to advancements in medical research and technology.
Education is another cornerstone of Nashville's economy. With a range of reputed institutions, including Vanderbilt University and Belmont University, the city attracts students and academics from around the world. These educational establishments don't just contribute through tuition fees; they also foster research, innovation, and community projects that have a broader economic impact.
Additionally, Nashville's strategic location makes it a focal point for transportation and logistics. Several companies operate out of this area, leveraging the city's well-connected roadways and proximity to other major markets. This has led to a steady rise in manufacturing and distribution centers, further boosting the local job market.
The tourism and hospitality sector, too, plays a pivotal role. Given Nashville's rich cultural heritage, historic sites, and music festivals, the city sees a consistent inflow of tourists year-round. This, in turn, supports a plethora of restaurants, hotels, and service-related businesses.
In essence, while the melodic strums of guitars and soulful country ballads might be the heart of Nashville, it's the diverse array of industries near Avenue Nashville West and beyond that truly keep the city's pulse alive and thriving.
Hotels and Lodging
Avenue Nashville West, located in the pulsating heart of Nashville, Tennessee, is surrounded by a diverse selection of accommodations that cater to every type of traveler. From opulent hotels to cozy bed and breakfasts, the choices reflect the city's southern charm blended with its urban sophistication.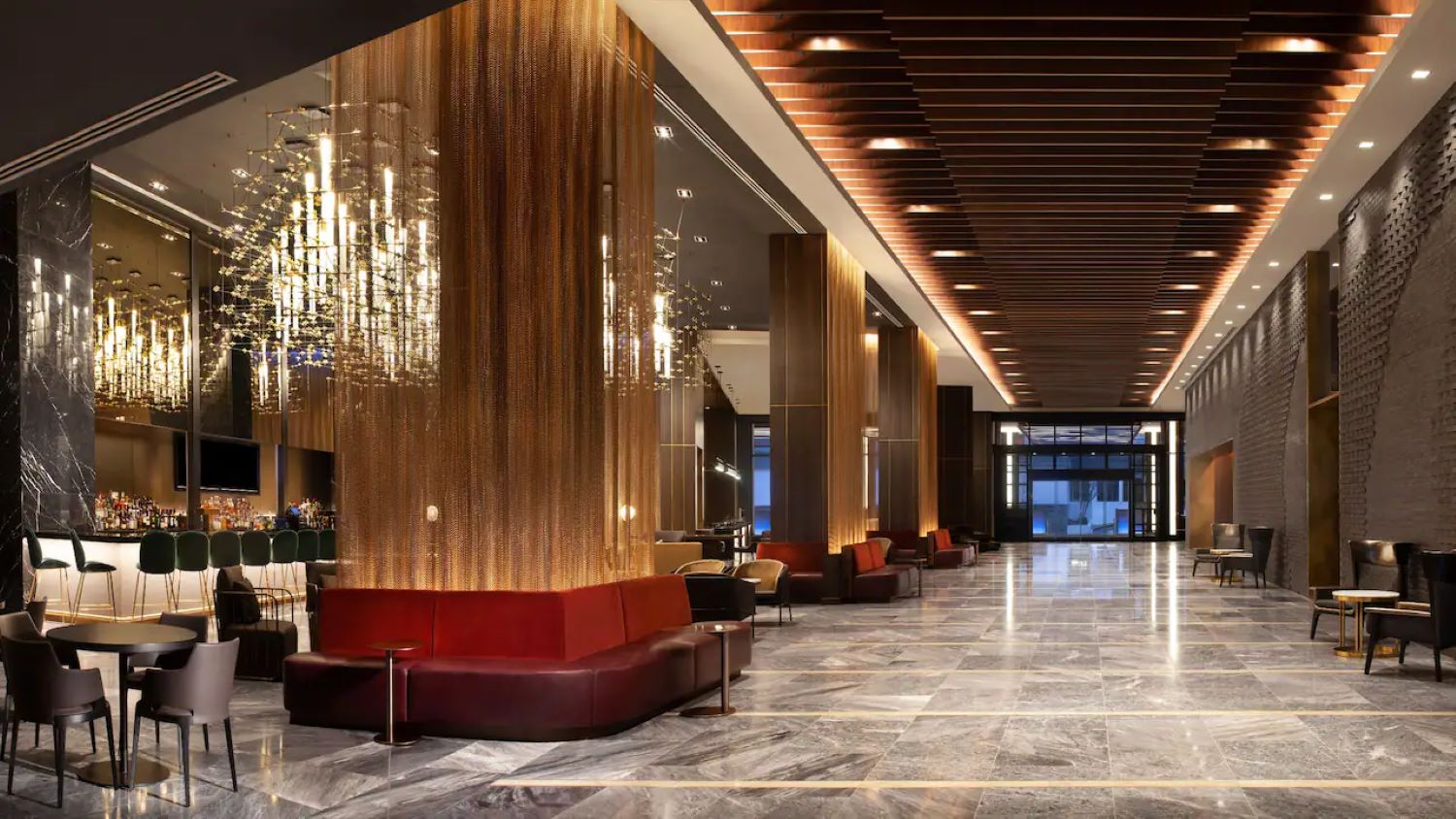 For those seeking a luxurious stay, the city doesn't disappoint. Nashville boasts several upscale hotels that offer a blend of modern amenities and world-class service. With rooftop pools, in-house gourmet restaurants, and panoramic views of the city's skyline, these establishments promise an experience of lavish comfort and elegance. Their central location often means guests are just a short walk or drive away from the city's major attractions, making sightseeing and entertainment easily accessible.
On the cozier side of the spectrum, Nashville's bed and breakfasts are a testament to its warm southern hospitality. Often housed in historic or beautifully restored properties, these B&Bs provide a more intimate experience. Guests can look forward to personalized service, homely breakfast spreads, and often, the chance to engage in delightful conversations with hosts who are eager to share stories and insights about the city. Staying in such places often feels like being welcomed into someone's home, making it a memorable experience for travelers looking for a more authentic touch.
Furthermore, for those who prefer a balance between the luxury of hotels and the hominess of B&Bs, there are plenty of boutique hotels and inns. These establishments combine the best of both worlds, offering unique themes, artistic decors, and a more tailored service approach. They're perfect for travelers keen on experiencing something a tad different from the usual.
In all, the vicinity around Avenue Nashville West ensures that every traveler, whether on a business trip, a romantic getaway, or a solo adventure, finds the perfect place to rest their head. With such a diverse range of lodging options, one thing is for sure: in Nashville, every guest is treated with the warmth and hospitality that the city is renowned for.
Travel and Transportation
When it comes to connectivity and transportation, residents and visitors near Avenue Nashville West in Nashville, Tennessee, are in a strategic spot. One of the main advantages is the proximity to Nashville International Airport, which is easily accessible from this location. Just a short drive away, this airport is a major hub that connects Nashville to numerous domestic and international destinations. Its location makes both business trips and leisurely vacations a breeze for those residing near Avenue Nashville West, as the hustle of reaching an airport in time is significantly reduced.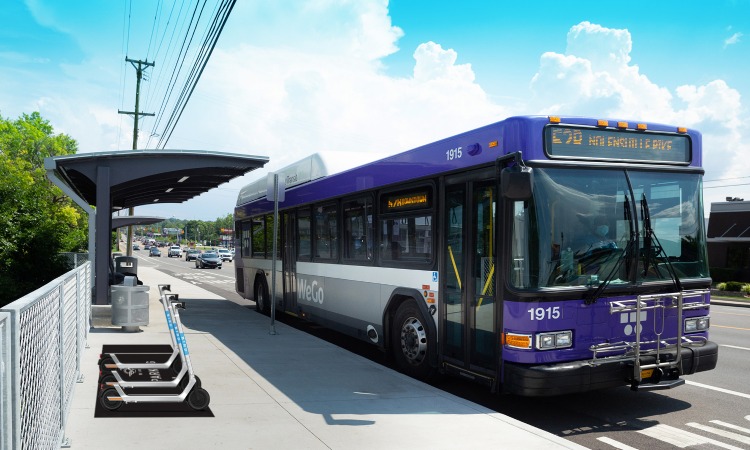 But what if you're looking to traverse the city or make your way around without hopping on a plane? Well, Nashville's public transportation system has got you covered. The Metropolitan Transit Authority (MTA) operates a series of buses that crisscross the city, ensuring most neighborhoods, including the Avenue Nashville West area, are well-serviced. The buses are a reliable mode of transport, taking residents to major points of interest, commercial areas, and entertainment hubs.
Another notable mention is the Music City Star, Nashville's commuter rail service. Although its route is limited to certain parts of the city, it's an excellent option for those looking to travel between downtown Nashville and some eastern suburbs. While it might not be the primary mode of transport for everyone near Avenue Nashville West, it's an alternative worth considering, especially during peak traffic hours or major city events when the roads can get congested.
Lastly, for those spontaneous outings or for places not directly connected by bus or train, rideshare services like Uber and Lyft are readily available in Nashville. Just a few taps on your smartphone, and you have a ride waiting, making it incredibly convenient to move around.
In essence, living or staying near Avenue Nashville West provides a seamless blend of both global and local connectivity, ensuring that the wider world and the treasures of Nashville are always within reach.