Aspire At Sylvan Summit, Nashville, TN Homes for Sale
Aspire At Sylvan Summit, Nashville, TN Homes for Sale
September 27, 2023
Aspire At Sylvan Summit Homes
Aspire At Sylvan Summit, situated in Nashville, TN, is an embodiment of the confluence between modernity and classic Southern charm. The homes here are a testament to sophisticated architectural designs and craftsmanship, which set them apart in the skyline of the city. One of the most defining characteristics of these homes is their spacious and airy interiors. Large windows flood the rooms with natural light, creating an ambiance that is both warm and inviting. This feature not only enhances the aesthetic appeal but also promotes energy efficiency. The homes also boast of premium finishes and high-end fixtures that resonate with elegance and functionality, catering to the tastes of contemporary homeowners.
The outdoor spaces of these homes in Aspire are just as commendable as their interiors. Many homes feature private balconies or patios, presenting residents with a personal haven to take in the sights and sounds of the vibrant neighborhood or simply relish the calm of the evening. These open spaces further accentuate the blend of indoor-outdoor living, which is such an intrinsic part of Nashville's residential lifestyle.
Beyond the architectural allure and amenities of the individual homes, the community of Aspire At Sylvan Summit plays an equally vital role in creating an enriching living experience. Nestled in one of Nashville's sought-after neighborhoods, the community is a hub of activity and cultural delights. Restaurants, cafes, boutiques, and art galleries are just a stone's throw away, offering residents an array of choices for leisure and recreation. Whether it's a quiet coffee at a neighborhood cafe or an evening of music at a local lounge, the offerings are both diverse and enticing.
Connectivity is another strength of the Aspire At Sylvan Summit community. Proximity to major thoroughfares means that residents have easy access to other parts of Nashville, making commutes and city explorations convenient. Yet, despite this connectivity, the neighborhood has retained its tranquil ambiance, protected from the hustle and bustle of the main city areas. Green pockets and parks are sprinkled around, creating spots for relaxation and fostering a strong sense of community among residents.
Safety and community well-being are prioritized here. With well-lit streets and a vigilant neighborhood watch, the residents of Aspire At Sylvan Summit can enjoy peace of mind, knowing that their safety is held in high regard. Local events, farmer's markets, and community gatherings further instill a sense of belonging, making the Aspire At Sylvan Summit not just a place to live, but a place to call home.
Similar Communities
The Nations, a few minutes away from Aspire At Sylvan Summit, is a rapidly growing neighborhood that offers a blend of historical charm and modern construction. Homes here echo a similar quality in terms of design, with both renovated historical structures and newly built modern homes capturing attention. The Nations has a youthful vibe, owing much to the infusion of modern amenities and establishments. Like Aspire, it presents a harmonious mix of old and new, where contemporary townhouses stand proud alongside century-old homes.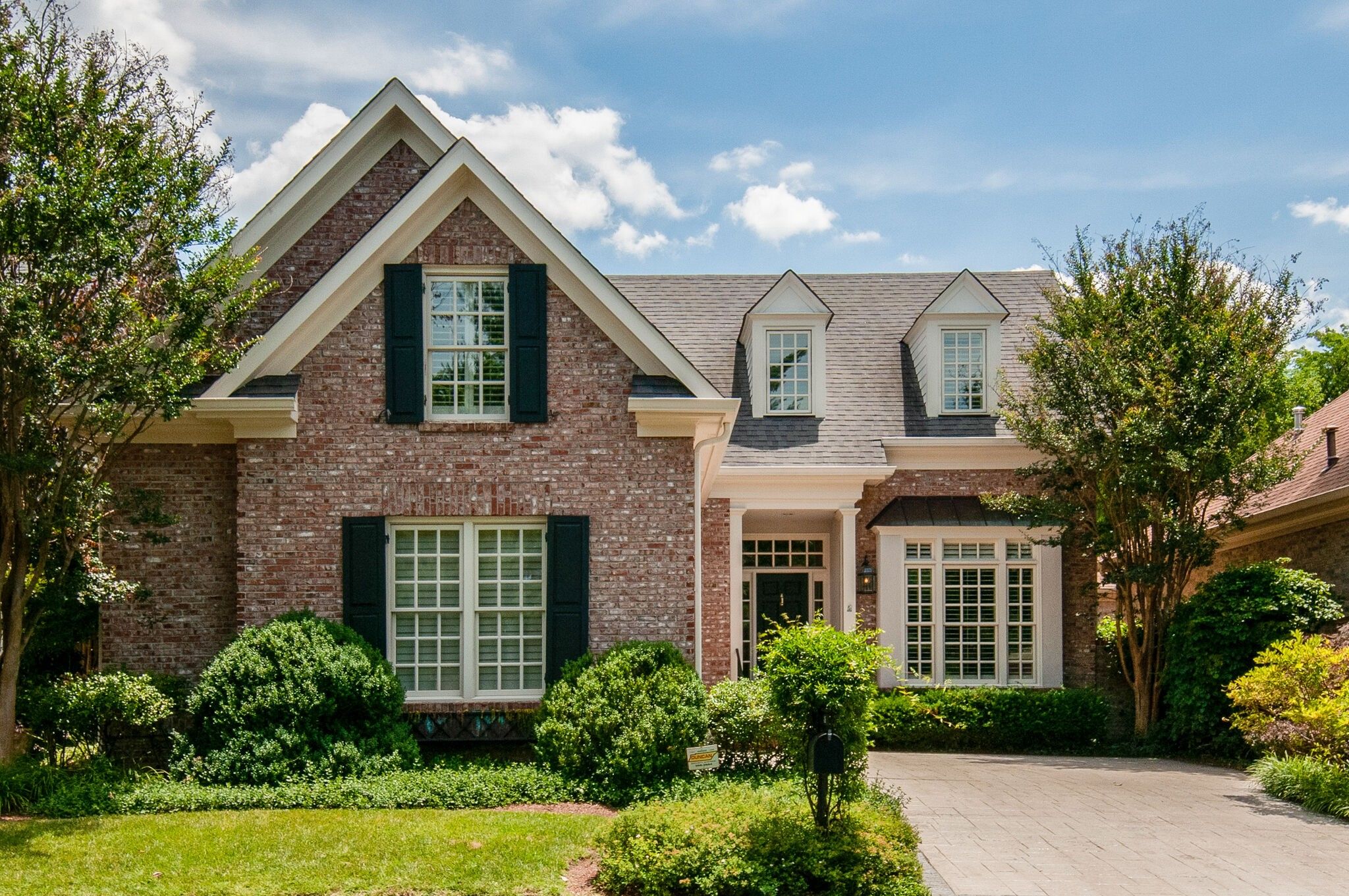 Green Hills is another neighborhood that bears semblance in the price point and construction quality to Aspire At Sylvan Summit. Known for its upscale shopping centers, Green Hills is a blend of luxury living and convenience. Homes in this area are often expansive, with careful attention to detail, and they echo the aesthetic appeal of those in Aspire. Beyond the structures, Green Hills offers a lifestyle of elegance, with a plethora of gourmet restaurants, boutiques, and entertainment options, making it an attractive choice for those who seek a blend of leisure and luxury.
Adjacent to the heart of the city is 12 South, a neighborhood renowned for its vibrant atmosphere and an eclectic mix of homes. While it has historical roots, many of the residences have been refurbished or newly constructed to cater to the tastes of modern dwellers. The quality of construction mirrors that of Aspire, making it a favored spot for those who prioritize architectural integrity. Lifestyle-wise, 12 South is a bustling area with a string of local boutiques, coffeehouses, and eateries, mirroring the lively culture of Nashville in its every nook and cranny.
East Nashville, across the river from downtown, is another gem that parallels Aspire At Sylvan Summit in many ways. Over the past years, it has undergone a significant transformation, with many of its older homes being renovated to meet contemporary standards. Like Aspire, the homes here resonate with both character and modernity. East Nashville has become a haven for artists, musicians, and young professionals. Its streets are lined with quirky boutiques, gourmet eateries, and music venues, making it an epicenter of Nashville's cultural renaissance. The lifestyle here is vibrant, filled with community events, festivals, and a general air of creativity.
Food Scene
Living near Aspire At Sylvan Summit in Nashville is truly a treat for the palate. The surrounding area is a gastronomic hotspot, offering a myriad of dining experiences that cater to all tastes and preferences. Whether you're in the mood for Southern comfort food or international delicacies, the neighborhood has got you covered.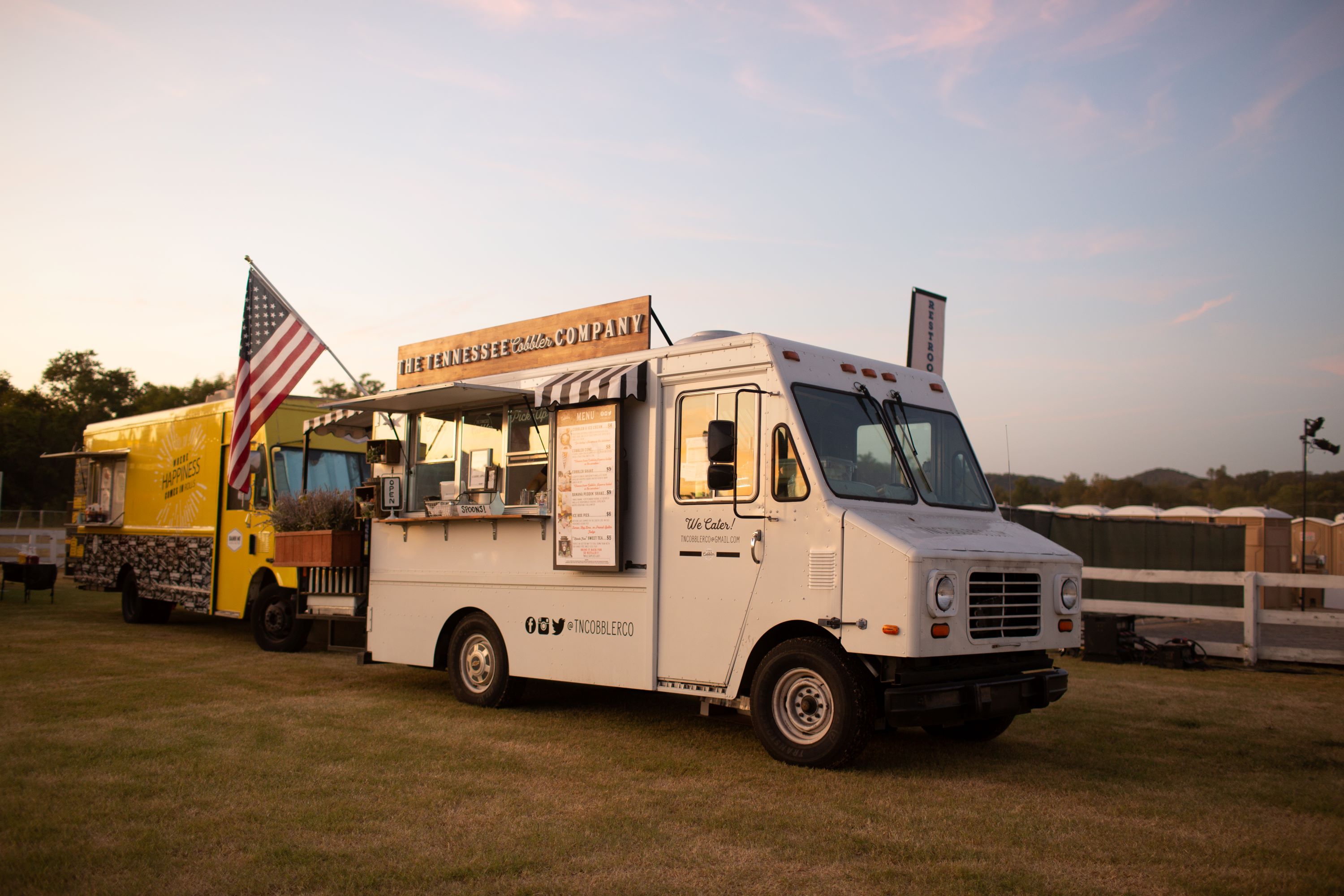 One of the local favorites is a charming bistro that offers farm-to-table dishes. This place prides itself on sourcing local ingredients and changing its menu seasonally. Their brunch, in particular, has garnered a reputation for its hearty servings and creative takes on classic breakfast items. You'll often find neighbors raving about their avocado toast topped with a perfectly poached egg or their freshly baked croissants that melt in your mouth.
If you're in the mood for some international flavors, there's a delightful Italian trattoria just a few blocks away. Their homemade pasta dishes and wood-fired pizzas are to die for. Regulars often talk about the richness of their sauces and the authenticity of their recipes, reminiscent of a trip to the Italian countryside. They also boast an impressive wine list, with selections that pair perfectly with their offerings.
On the more casual side, there's a bustling food truck scene around the area. From spicy Mexican tacos to creamy Thai curries, these mobile kitchens offer a world of flavors at your doorstep. It's not uncommon to see locals gathering around these trucks during lunch breaks or weekends, sharing laughter and stories over delicious bites.
For those with a sweet tooth, the neighborhood also offers a range of dessert parlors and bakeries. One particular shop specializes in artisanal donuts, with flavors ranging from classic glazed to more adventurous fillings like lavender and honey. Their warm, sugary delights, often accompanied by freshly brewed coffee, make for a perfect evening treat.
In essence, dining near Aspire At Sylvan Summit is a culinary journey, with each restaurant and eatery offering a unique experience that is sure to delight.
Entertainment
If you're someone who thrives on entertainment and the adrenaline of sporting events, the vicinity around Aspire At Sylvan Summit in Nashville has so much in store for you. The vibe of the area is inherently musical, a nod to Nashville's illustrious title as the "Music City." Just a short drive away, you'll find iconic venues where live music resonates through the walls almost every night. From up-and-coming indie artists strumming heartfelt tunes to established country music legends belting out classics, the spectrum of musical experiences is truly vast.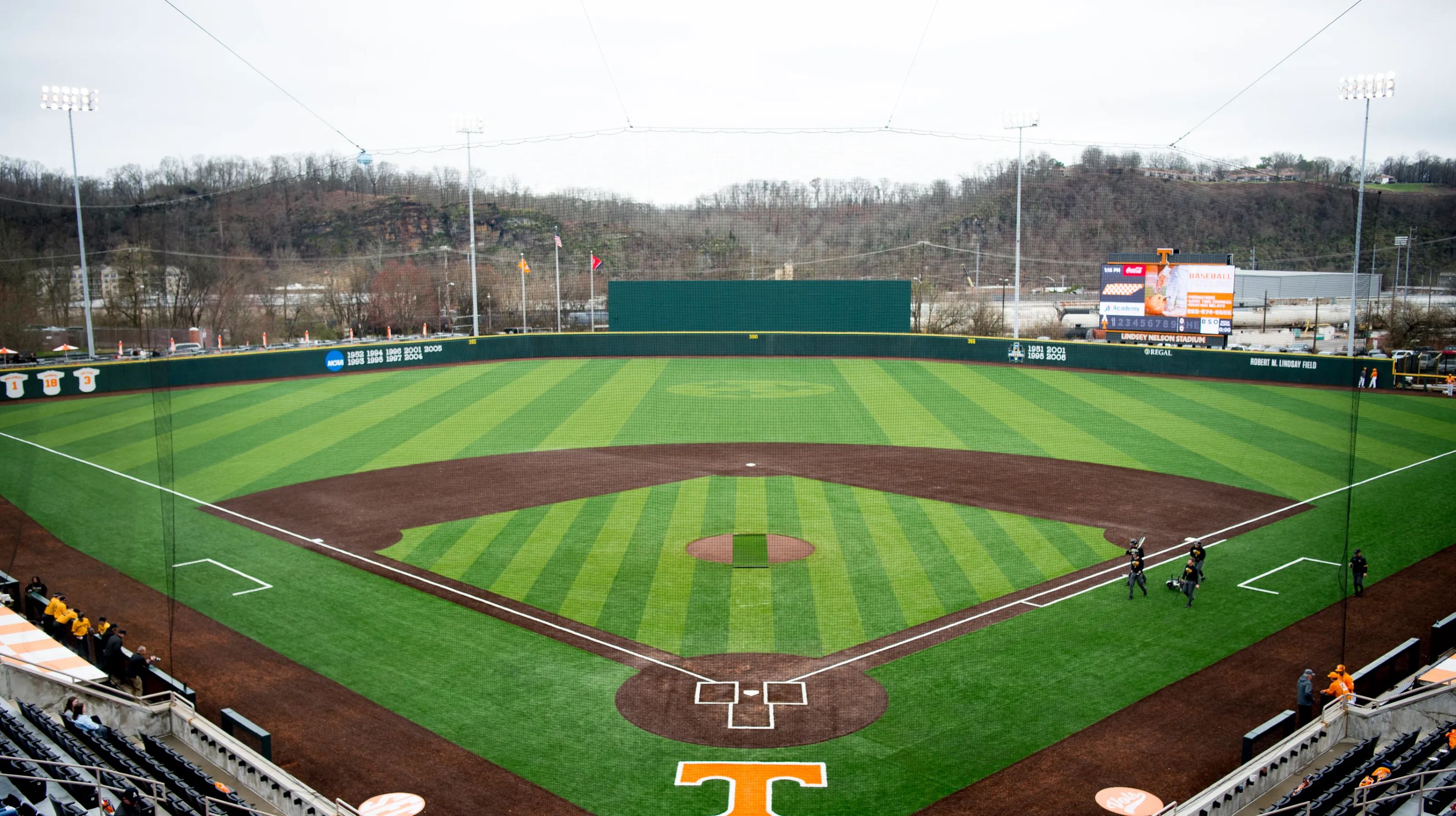 The local theaters also offer a rich tapestry of cultural experiences. There's one in particular that stages both contemporary and classic plays, drawing audiences from all over Nashville. Whether it's a thought-provoking drama or a light-hearted comedy, the theatrical scene ensures that art enthusiasts have something to look forward to. Periodically, they also host film festivals, which are a hit among movie buffs who seek narratives beyond mainstream cinema.
On the sporting front, the energy is palpable. Close to Aspire At Sylvan Summit, there are stadiums where you can catch thrilling games, from baseball matches that have the crowd on their feet to soccer games where the cheers reverberate. Tailgate parties are a common sight during the season, with fans showing their team spirit in full fervor. There's also a local basketball court that hosts community games and tournaments. Even if you're not participating, the sense of camaraderie and excitement from the sidelines is infectious.
Apart from organized events, there's also a thriving scene for recreational sports. Parks in the vicinity often see groups engaging in friendly matches, be it soccer, baseball, or even frisbee. For the fitness enthusiasts, there are trails ideal for morning jogs or bicycle rides. In essence, the area around Aspire At Sylvan Summit offers a blend of cultural richness and athletic vigor, ensuring that there's never a dull moment.
Health and Wellness
Living near Aspire At Sylvan Summit, one is blessed with a plethora of health and wellness options that beautifully align with a lifestyle centered around well-being. The community's focus on healthy living is evident from the various facilities and establishments catering to both physical and mental health.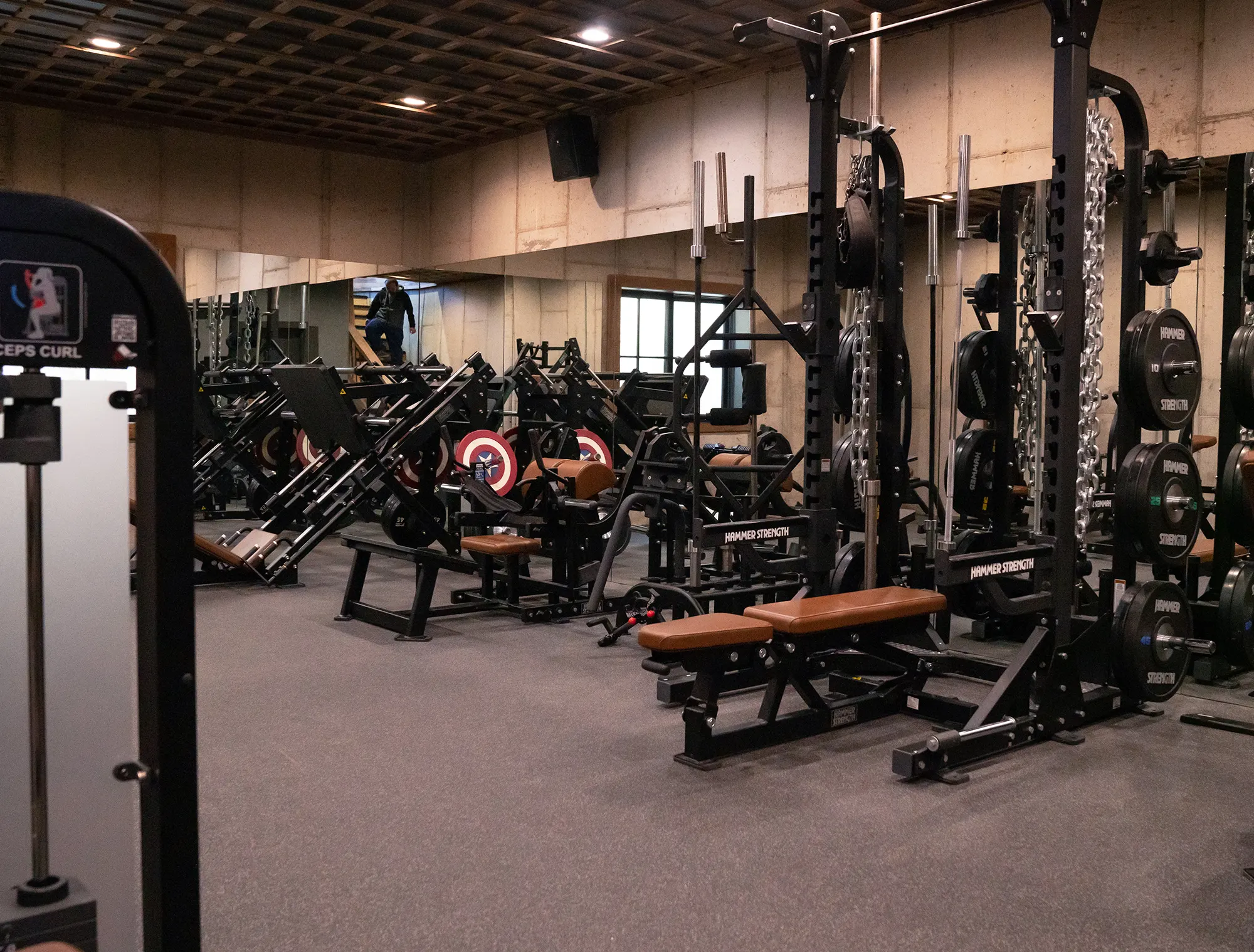 For those who love a good workout, there are several state-of-the-art gyms in the vicinity. One in particular is known for its diverse range of classes, from high-energy spin sessions that get your heart pumping to calming yoga classes that help residents find their zen amidst the urban hustle. The trainers there are known to be particularly attentive, ensuring that everyone, from beginners to seasoned fitness enthusiasts, feels both challenged and supported.
A few blocks away, there's an organic juice bar that's become a favorite morning stop for many locals. They serve an array of freshly pressed juices, smoothies, and acai bowls – all made with locally sourced, organic ingredients. Not only are these beverages delicious, but they also offer the necessary nutrients to kickstart the day.
In addition to physical health, the area also prioritizes mental and emotional well-being. There are several wellness centers that offer services like massage therapy, acupuncture, and meditation sessions. There's a particular spot known for its holistic approach to health, combining traditional practices with modern therapeutic techniques. Many residents vouch for the efficacy of their sessions, often noting a significant improvement in stress levels and overall mood.
Parks and green spaces also play a crucial role in the community's wellness landscape. These pockets of nature, dotted around the neighborhood, serve as ideal spots for morning jogs, evening strolls, or even meditative moments amidst nature. The presence of these green areas not only contributes to cleaner air but also provides residents with a space to disconnect from digital distractions and reconnect with the natural world.
In essence, the surroundings of Aspire At Sylvan Summit create an environment conducive to a balanced lifestyle. With a blend of physical fitness facilities, wholesome dining options, therapeutic centers, and natural sanctuaries, residents have all they need to thrive in health and harmony.
Outdoor Lifestyle
When it comes to embracing the outdoors, the vicinity of Aspire At Sylvan Summit offers an alluring blend of urban parks and nature spaces. These green pockets amid the urban landscape serve as a testament to Nashville's commitment to balancing urban development with nature preservation.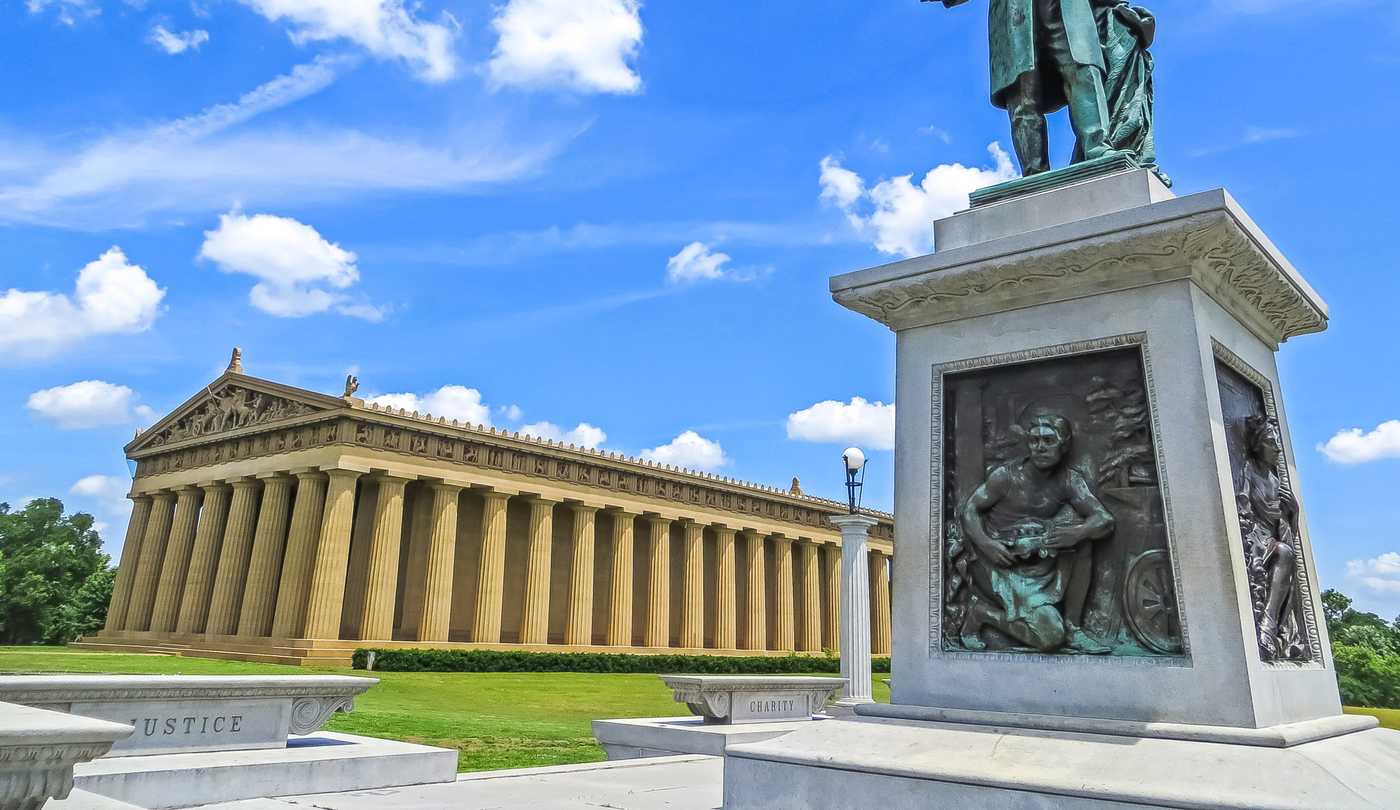 Centennial Park, a favorite among many residents, is more than just a regular city park. With its vast expanses of lush lawns, serene lake, and the iconic replica of the Parthenon, it's a place where history, art, and nature coalesce. It's not uncommon to see families picnicking under the shade of its mature trees or fitness enthusiasts jogging along its winding pathways. The park also hosts various community events and festivals throughout the year, making it a hub of cultural and recreational activities.
Close by, there's a beautiful community garden that's nurtured by local residents. This patch of green is more than just a space for cultivating flowers and vegetables. It has evolved into a place where neighbors bond over gardening tips, children learn about sustainable farming, and the community celebrates the joys of organic produce. The sight of blooming flowers and the fragrance of fresh herbs adds a touch of nature's charm to urban living.
For those who prefer more active outdoor pursuits, there's a nearby hiking trail that's become a favorite for weekend adventures. The trail, with its varying levels of difficulty, caters to both casual strollers and serious trekkers. Along the way, hikers are treated to panoramic views of Nashville's skyline juxtaposed against the scenic beauty of Tennessee's rolling hills.
In addition to structured parks and trails, the area also boasts several smaller green spaces, perfect for a quiet afternoon read or spontaneous frisbee matches. These patches of green provide residents with daily doses of nature without having to venture far from home.
In the embrace of Aspire At Sylvan Summit, it's evident that outdoor living and nature are valued deeply. Whether one is seeking a serene escape, a spot for recreational activities, or a community gathering point, the array of parks and natural spaces ensures that residents can seamlessly weave nature into their urban lifestyles.
Education
For residents of Aspire At Sylvan Summit, education is an area where they're particularly spoilt for choice. The proximity to both esteemed private institutions and well-regarded public schools ensures that families have ample options tailored to their children's needs and aspirations.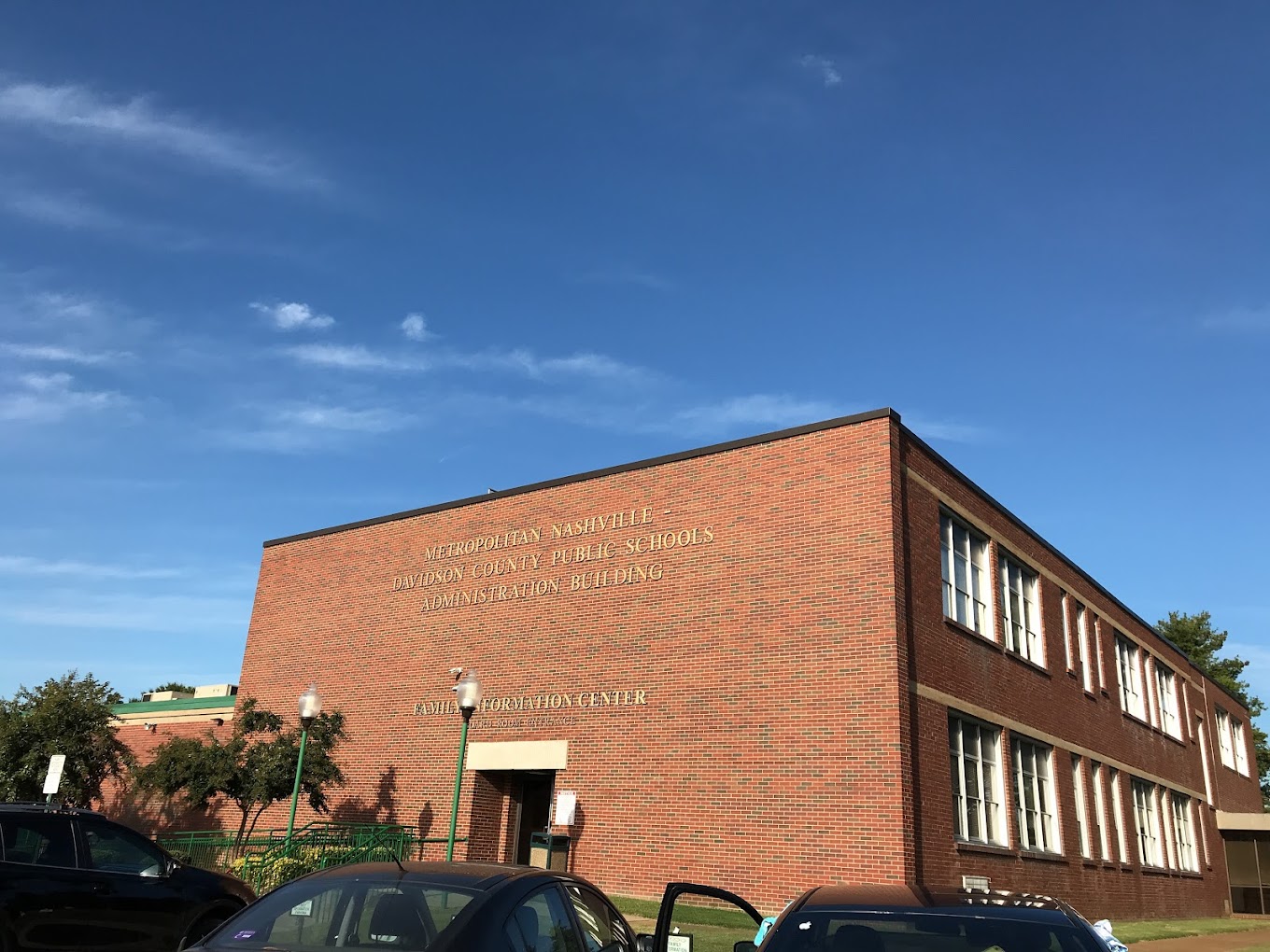 Public schools in the vicinity have garnered appreciation for their commitment to holistic education. One of the notable nearby elementary schools is lauded for its forward-thinking curriculum and dedicated faculty. Parents often speak highly of the vibrant arts and music programs offered, emphasizing the school's focus on nurturing creativity alongside academic excellence. As for high schools, there's a standout institution that not only boasts impressive college placement records but also has an array of extracurricular activities, from debate clubs to robotics, ensuring that students are well-rounded and engaged.
For families considering private education, the area doesn't disappoint. There's a prestigious preparatory academy nearby, known for its rigorous academic program and a strong emphasis on character building. Its sprawling campus is equipped with state-of-the-art facilities, including advanced science labs and performance arts centers. The institution's small class sizes ensure personalized attention, and its diverse student body offers a multicultural learning environment. In addition to academics, the school is also recognized for its stellar sports program, with several teams often clinching state championships.
Furthermore, for younger children, there are several private preschools and kindergartens that focus on early childhood development. These centers often adopt a blend of play-based and structured learning, ensuring that kids get a strong foundation in their formative years.
In essence, living in Aspire At Sylvan Summit provides families with a spectrum of educational choices. The blend of public and private institutions ensures that every child can find a learning environment that's perfectly attuned to their needs, setting the stage for their future success.
Shopping and Retail
The area around Aspire At Sylvan Summit in Nashville could easily be dubbed a shopper's haven, offering an eclectic mix of retail experiences that cater to both the casual shopper and the discerning connoisseur. From chic boutiques to well-stocked department stores, the neighborhood ensures that residents are never too far from a satisfying shopping spree.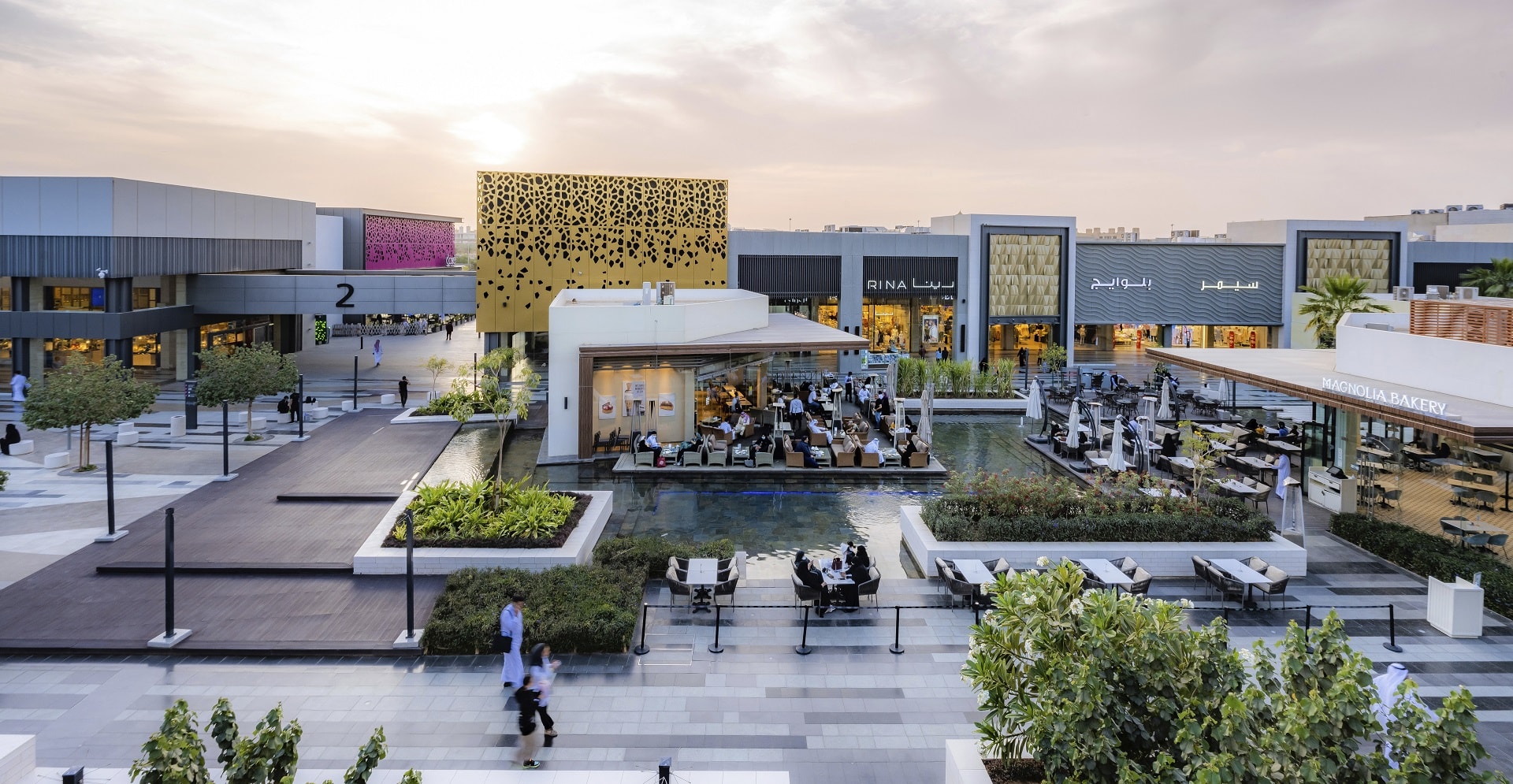 A short stroll from the Summit, there's a delightful shopping strip that seems to capture the essence of Nashville's evolving retail landscape. Here, quaint boutiques stand shoulder to shoulder with trendy pop-up stores. One can find everything from handcrafted jewelry, vintage apparel, to bespoke furniture items. The store owners, often local artisans themselves, add a touch of personalization with their curated selections and an intimate knowledge of their craft.
For those who prefer a more comprehensive shopping experience, there's a nearby upscale shopping mall that houses a range of high-end brands. This place is perfect for those days when one feels like indulging in luxury or simply window shopping through a labyrinth of fashion, beauty, and tech stores. The mall also boasts a gourmet food court, which offers a perfect spot to refuel after a day of retail therapy.
Apart from fashion and apparel, the neighborhood has its share of specialty stores. There's an independent bookstore that has become a favorite haunt for many literature enthusiasts. With its cozy reading nooks and a vast collection that spans genres, it's a paradise for book lovers. Nearby, a vinyl record store, with its stacks of classic and contemporary albums, pays homage to Nashville's rich musical legacy.
All in all, the vicinity of Aspire At Sylvan Summit offers a retail experience that's both diverse and delightful. Whether you're on a quest for the latest fashion trends, searching for a unique gift, or just in the mood for some leisurely browsing, the shopping landscape here promises a blend of tradition, luxury, and modernity.
Business and Economy
Aspire At Sylvan Summit is nestled in a dynamic part of Nashville that is influenced by a diverse range of businesses and industries, which collectively serve as the lifeblood of the local economy.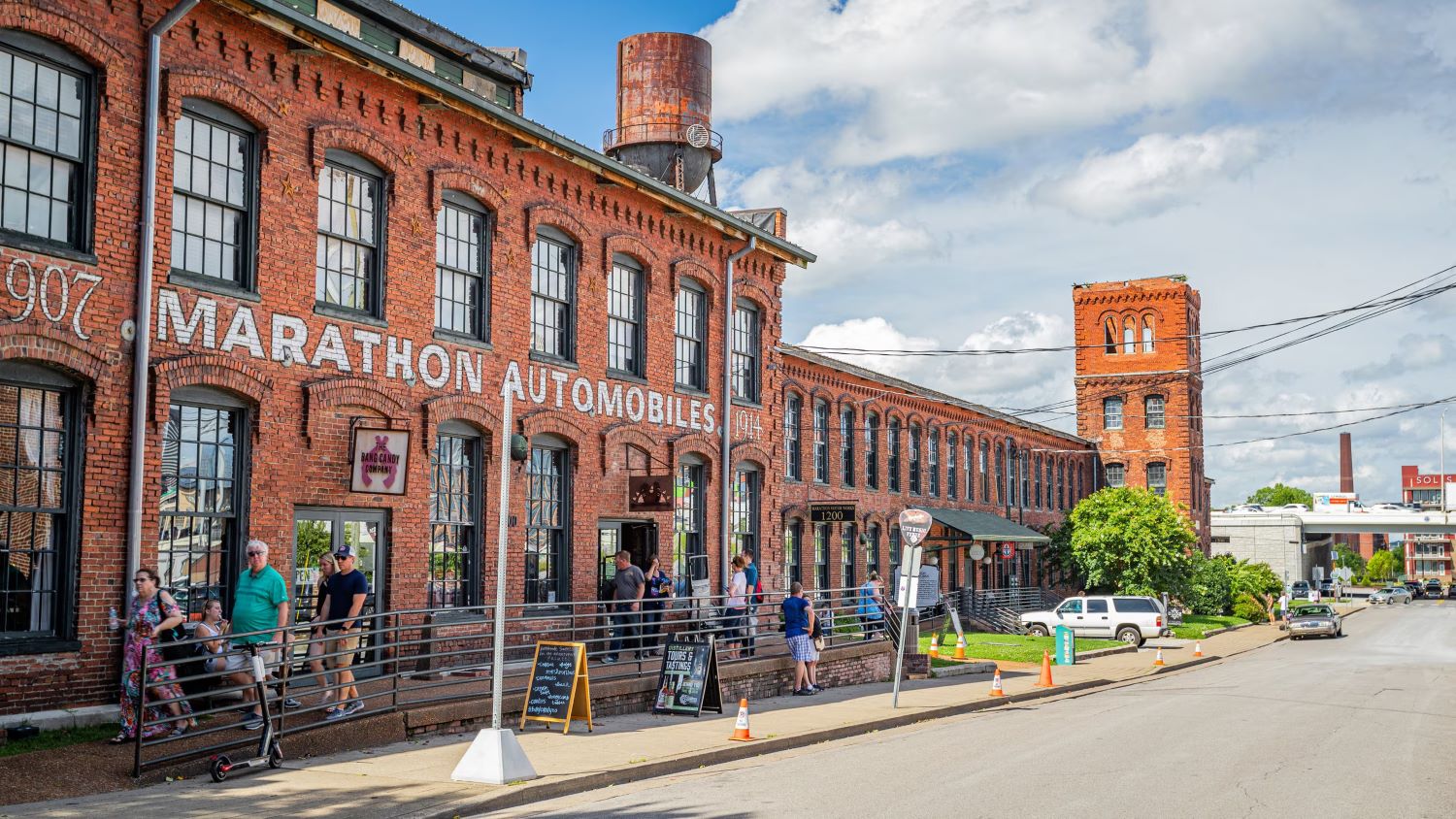 Undoubtedly, music takes center stage in this part of the city. Given Nashville's moniker as the "Music City," it's no surprise that the vicinity of Sylvan Summit houses several recording studios, music labels, and talent agencies. These entities not only generate economic growth but also bolster the city's reputation as a global hub for musical talent and innovation. Walk around, and you might just stumble upon a modest-looking building that, unbeknownst to many, has birthed some of the biggest chart-toppers in recent years.
Healthcare is another significant contributor to the local economy. Nashville is home to some renowned healthcare institutions and corporate headquarters. In the environs of Sylvan Summit, several medical research facilities and healthcare tech startups can be found. These organizations are on the forefront of medical innovation, and they offer a plethora of employment opportunities to the local populace, from research roles to administrative positions.
Tourism, driven by Nashville's rich cultural tapestry, also plays a pivotal role. The area has a smattering of boutique hotels, event spaces, and tour companies that cater to the influx of visitors yearning to soak in the city's history, music, and southern charm. These businesses not only boost the local economy but also ensure that Nashville's narrative is shared with the wider world.
In recent years, the tech sector has also begun to make its mark. Close to Aspire At Sylvan Summit, a few co-working spaces and tech incubators have sprung up. These establishments are nurturing the next generation of tech entrepreneurs and startups, diversifying Nashville's economic landscape and making it a budding hub for digital innovation.
In essence, the economic fabric around Aspire At Sylvan Summit is a rich tapestry, woven from threads of music, healthcare, tourism, and technology. These industries, in tandem, ensure that the area remains economically vibrant, offering residents a diverse array of professional opportunities and services.
Hotels and Lodging
When it comes to finding a place to rest one's head near Aspire At Sylvan Summit, Nashville doesn't disappoint. The blend of upscale hotels, charming inns, and cozy bed and breakfasts ensures that visitors have a range of options to fit their preferences and budget.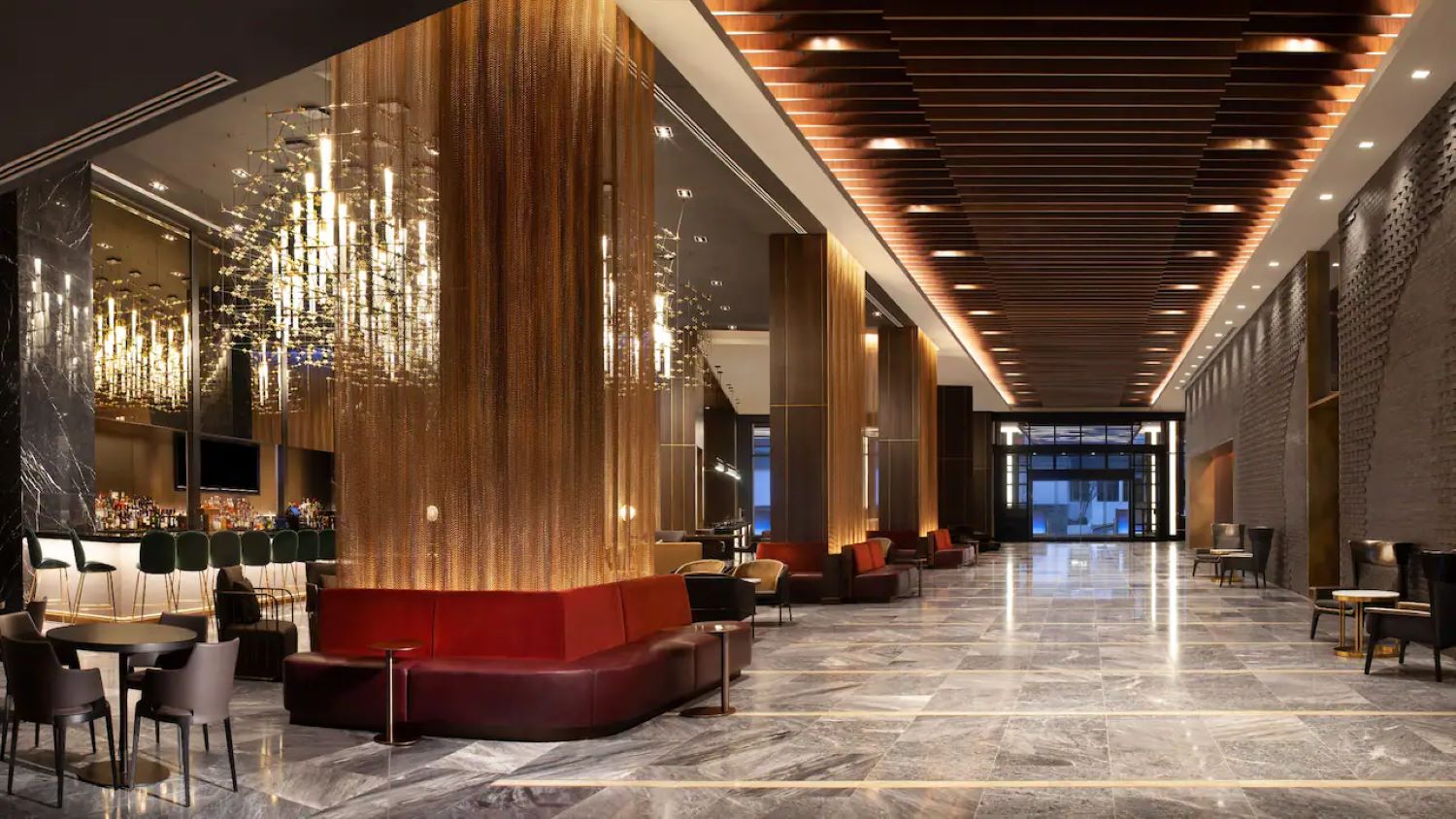 One of the standout features of the lodging landscape around the Summit is a boutique hotel that has garnered rave reviews for its unique fusion of luxury and local culture. The rooms are elegantly appointed, but it's the thoughtful touches, like artwork from local artisans and live music sessions in the lobby, that truly encapsulate the spirit of Nashville. This hotel has become particularly popular among those looking for an immersive Music City experience.
For travelers seeking a more intimate setting, there are a few bed and breakfasts that offer a delightful home-away-from-home vibe. These establishments, often housed in charming historic buildings, exude warmth and character. The hosts, with their rich reservoir of local knowledge, play a pivotal role in shaping memorable experiences for their guests. From homemade breakfasts featuring Southern delicacies to curated city tours, guests at these B&Bs get a taste of genuine Nashville hospitality.
Then there are the larger, more recognizable hotel chains, providing a consistent and comfortable lodging experience. These establishments often come equipped with amenities like pools, fitness centers, and in-house restaurants, catering to both business and leisure travelers. Their strategic locations offer easy access to some of the city's prime attractions and business centers.
In a nutshell, whether one is in town for a whirlwind business trip, a musical pilgrimage, or just a leisurely exploration of Nashville, the area around Aspire At Sylvan Summit provides a medley of lodging options. Each offers its own unique flavor and experience, ensuring visitors find the perfect backdrop to their Nashville narrative.
Travel and Transportation
For residents and visitors around Aspire At Sylvan Summit, connectivity and transit are streamlined, thanks in part to its strategic location in Nashville.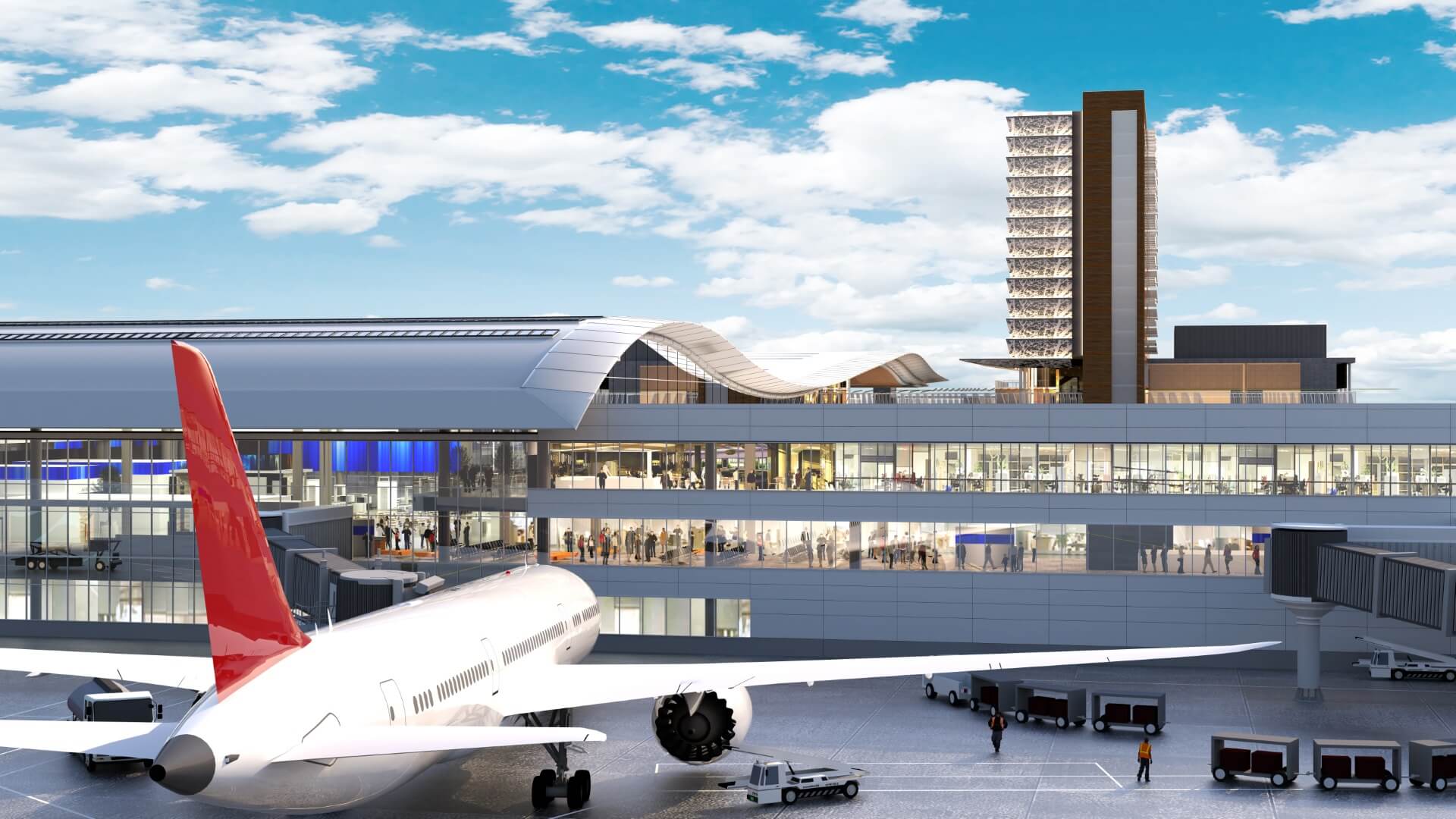 Firstly, when it comes to air travel, the Nashville International Airport is the major aviation gateway that serves the region. Conveniently, it's just a short drive away from the Sylvan Summit area. The airport's relatively close proximity means that catching early morning flights or returning from late-night arrivals is relatively hassle-free. It's a boon for business travelers or those who frequently find themselves jet-setting for leisure.
On the topic of public transportation, the city's bus system, operated by WeGo Public Transit, is a reliable way to navigate Nashville. Several bus routes traverse areas close to Aspire At Sylvan Summit, making it easy for residents to commute to downtown, educational institutions, shopping districts, or other neighborhoods. Buses are equipped with modern amenities, and schedules are designed to cater to peak office hours, ensuring convenience for daily commuters.
In recent years, ridesharing services like Uber and Lyft have also seen a surge in popularity around the Sylvan Summit area. They offer a quick and personalized mode of transport, perfect for those spontaneous outings or when one prefers a direct ride.
Additionally, for those who lean towards greener modes of transport, the neighborhood boasts several bike-sharing stations. These stations encourage residents and visitors to explore the city on two wheels, offering both a sustainable and health-conscious way to move around.
All in all, the proximity to the airport combined with a variety of public transit options ensures that those near Aspire At Sylvan Summit are always well-connected. Whether you're flying in, heading to work, or just exploring the vibrant neighborhoods of Nashville, transit from this area is both convenient and efficient.