Aspen Heights, Nashville, TN Homes for Sale
Aspen Heights. Nashville, TN Homes for Sale
October 3, 2023
Aspen Heights Homes
Aspen Heights in Nashville, TN, is an enclave of homes that epitomizes a harmonious blend of modernity and nature. Characterized by elegant architectural designs and well-thought-out layouts, homes in this area provide residents with an environment that is both aesthetically pleasing and functional. Many of these residences feature expansive living spaces, cutting-edge amenities, and picturesque views, catering to a wide range of preferences and lifestyle needs.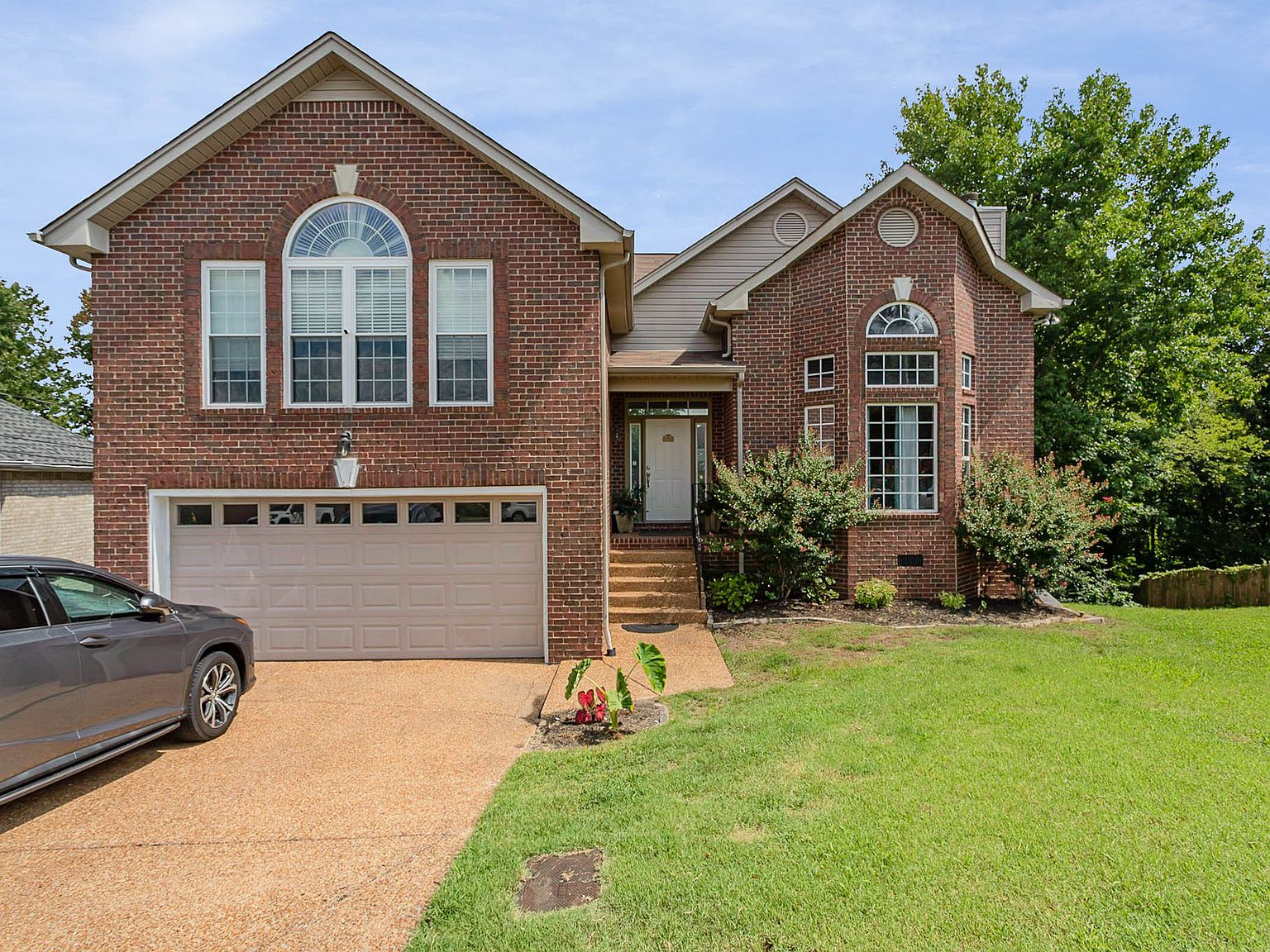 The community itself is a testament to meticulous planning and design. Tree-lined streets, verdant landscapes, and serene parks give Aspen Heights a touch of natural tranquility that is rare in many urban developments. Moreover, the green initiatives present in the community not only bolster its beauty but also contribute to sustainable living. Residents often praise the community's eco-friendly approach, which seamlessly interweaves nature and architecture.
Moreover, the surrounding community of Aspen Heights offers a myriad of services and amenities. From top-notch educational institutions to healthcare facilities, residents have easy access to essential services. For those who are recreation inclined, the area boasts a selection of gourmet restaurants, boutique shops, cultural centers, and entertainment hubs. Furthermore, with its proximity to the heart of Nashville, the dynamic pulse of the city is never far away, allowing homeowners the luxury of quiet suburban living without compromising on urban conveniences.
Transportation in and around Aspen Heights is commendable. With efficient road networks and public transport systems, commuting within Nashville and to neighboring areas is a breeze. Additionally, the community promotes a pedestrian-friendly environment, encouraging residents to walk or cycle, further enhancing the health-conscious and eco-friendly ethos of the neighborhood.
In terms of safety and security, Aspen Heights doesn't compromise. The neighborhood is equipped with advanced security measures, and the strong sense of community amongst the residents ensures that everyone looks out for each other. The local community associations and resident groups play an active role in maintaining the safety, cleanliness, and harmony of the area. The continuous efforts of these groups, combined with the natural beauty and top-tier amenities, make Aspen Heights in Nashville a truly exceptional place to call home.
Similar Communities
Near Aspen Heights in Nashville, TN, several neighborhoods offer similar price points, construction, and lifestyle, reflecting the area's dedication to quality living and refined aesthetics.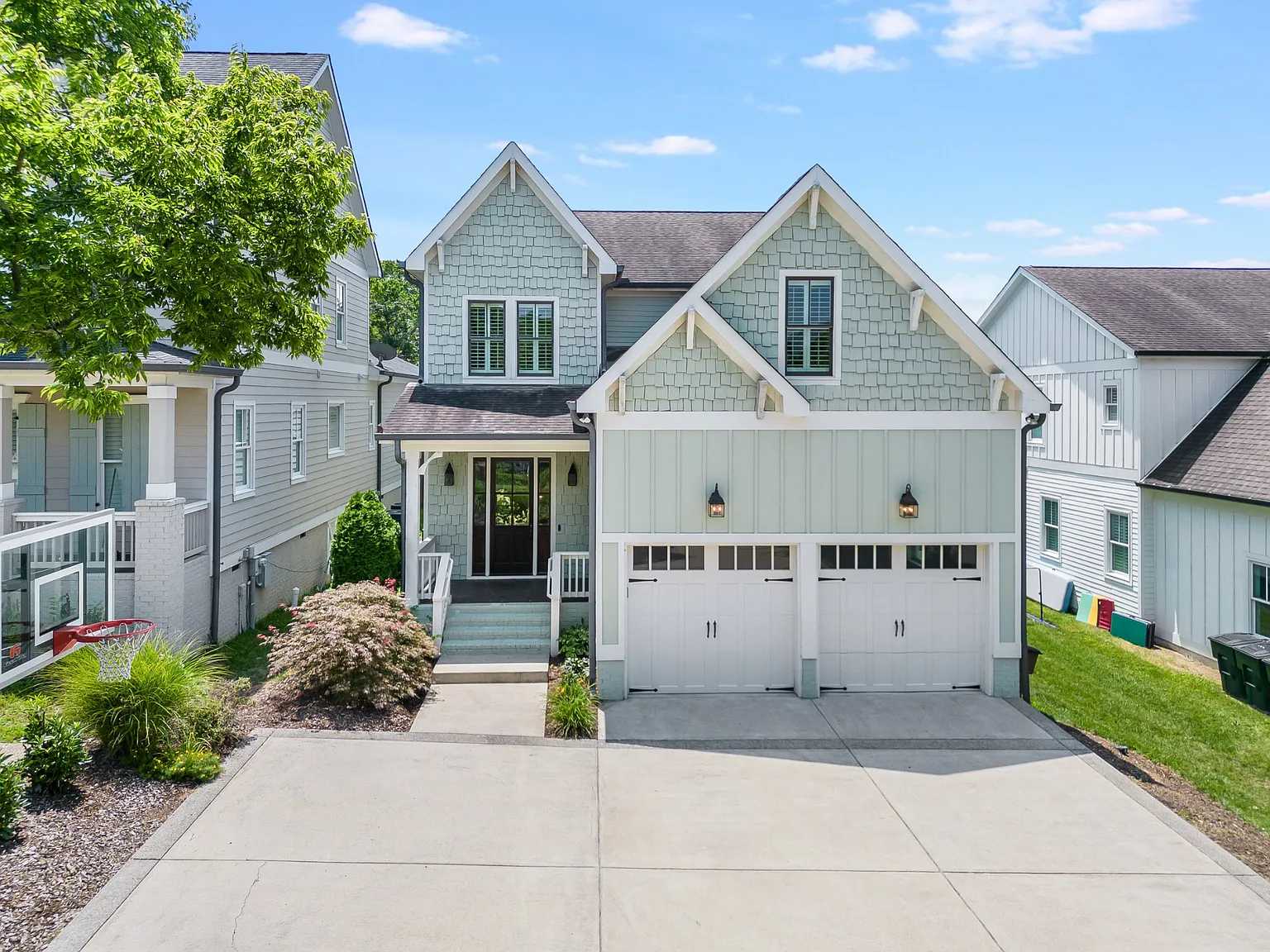 One such neighborhood is Green Hills. Located just a few miles away from the heart of Nashville, Green Hills is renowned for its upscale residences and the prestigious Bluebird Cafe. Homes in Green Hills often feature a fusion of modern and traditional architectural elements, providing an environment that caters to those who appreciate both contemporary designs and timeless elegance. The area is also known for its luxury shopping centers and gourmet dining options, making it a hotspot for those who seek a blend of suburban comfort and urban sophistication.
Belle Meade, with its stately mansions and historic charm, is another area that parallels Aspen Heights in terms of price point and lifestyle. The streets of Belle Meade are lined with grand homes, many of which come with rich histories and unique architectural details. This neighborhood, with its tree-canopied streets and sprawling estates, exudes an air of exclusivity. It's not just about the beautiful homes; Belle Meade's community is tight-knit, often hosting events that bring neighbors together, fostering a sense of belonging and camaraderie.
Then there's West Meade, an area that boasts a tranquil ambiance thanks to its hilly terrains and verdant surroundings. Like Aspen Heights, homes in West Meade are often generously spaced, with designs that offer a harmonious blend of modern comforts and nature-inspired aesthetics. The neighborhood, with its serene parks and recreational areas, is particularly appealing to those who prioritize outdoor activities and green spaces. Its strategic location ensures residents are never too far from Nashville's dynamic city center, yet can retreat to their peaceful abodes after a busy day.
Lastly, Forest Hills, located to the south of Nashville, mirrors Aspen Heights in many respects. Homes here are nestled amidst rolling hills, dense woodlands, and pristine lakes, giving residents an almost retreat-like living experience. The emphasis in Forest Hills is on spacious, well-designed homes that respect the surrounding environment. The area has deliberately limited commercial activities to preserve its natural charm, making it an ideal choice for those who want a serene residential setting without compromising on luxury and lifestyle amenities.
Food Scene
When discussing the dining scene near Aspen Heights, Nashville, TN, it's impossible not to get a tad enthusiastic. The area offers a culinary journey that captures both the Southern charm of Nashville and the innovative spirit of modern cuisine.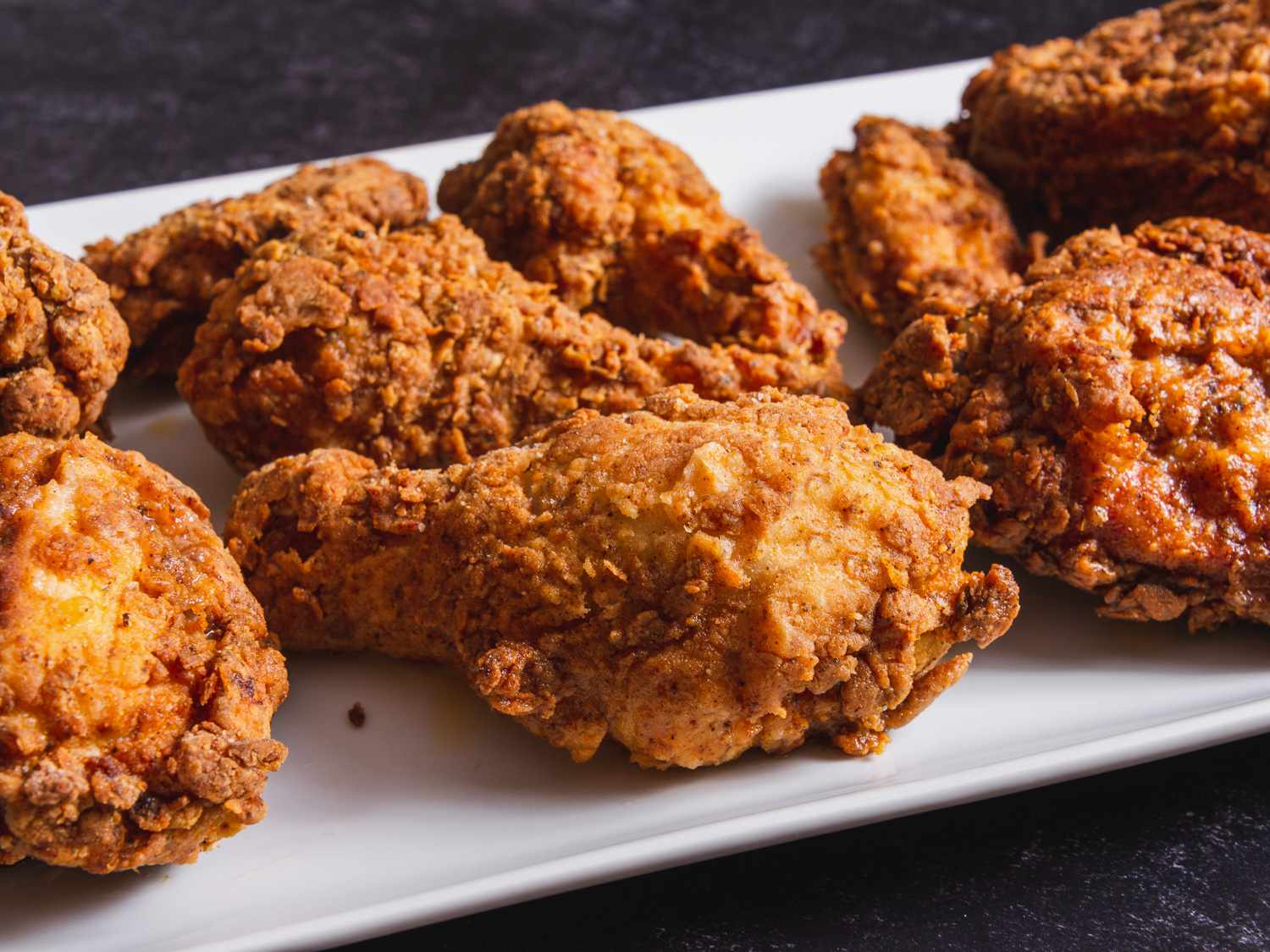 A stone's throw from Aspen Heights, you'll find an assortment of eateries that offer traditional Southern fare. If you're craving some heartwarming comfort food, there are diners and family-run establishments that have been serving classics like fried chicken, cornbread, and collard greens for generations. These spots often exude a homey ambiance, where the food is cooked with love and recipes are passed down through the ages.
For those with a palate for international cuisines, the vicinity doesn't disappoint. There are quaint Italian trattorias that transport diners straight to the heart of Tuscany with their hand-tossed pizzas and fresh pasta dishes. Additionally, Asian fusion restaurants in the area serve dishes that combine traditional Eastern flavors with a Western twist, providing a unique and tantalizing dining experience. Sushi lovers, too, will find their haven in the sleek sushi bars that dot the neighborhood, serving up fresh and artistically presented dishes.
Of course, in a city known for its music, it's not uncommon to find dining establishments near Aspen Heights that combine great food with live performances. There are several restaurants where one can enjoy a sumptuous meal while tapping their feet to live country music or soulful blues. It's this blend of gastronomy and entertainment that makes the dining experience in this part of Nashville truly memorable.
For those seeking a more upscale dining adventure, there are gourmet establishments helmed by award-winning chefs. These places often source local ingredients, offering farm-to-table dishes that not only taste exquisite but also support local farmers and producers. Paired with an extensive wine list and impeccable service, these restaurants offer a dining experience that is both luxurious and intimate.
All in all, the dining options near Aspen Heights are as diverse as they are delightful, ensuring that residents and visitors alike have a plethora of choices to satiate their culinary desires.
Entertainment
When it comes to entertainment and sporting events near Aspen Heights in Nashville, TN, there's an abundance of excitement and vibrancy to be experienced. Nashville, often heralded as the "Music City," is steeped in musical heritage, and the echoes of its illustrious past reverberate even in the areas surrounding Aspen Heights.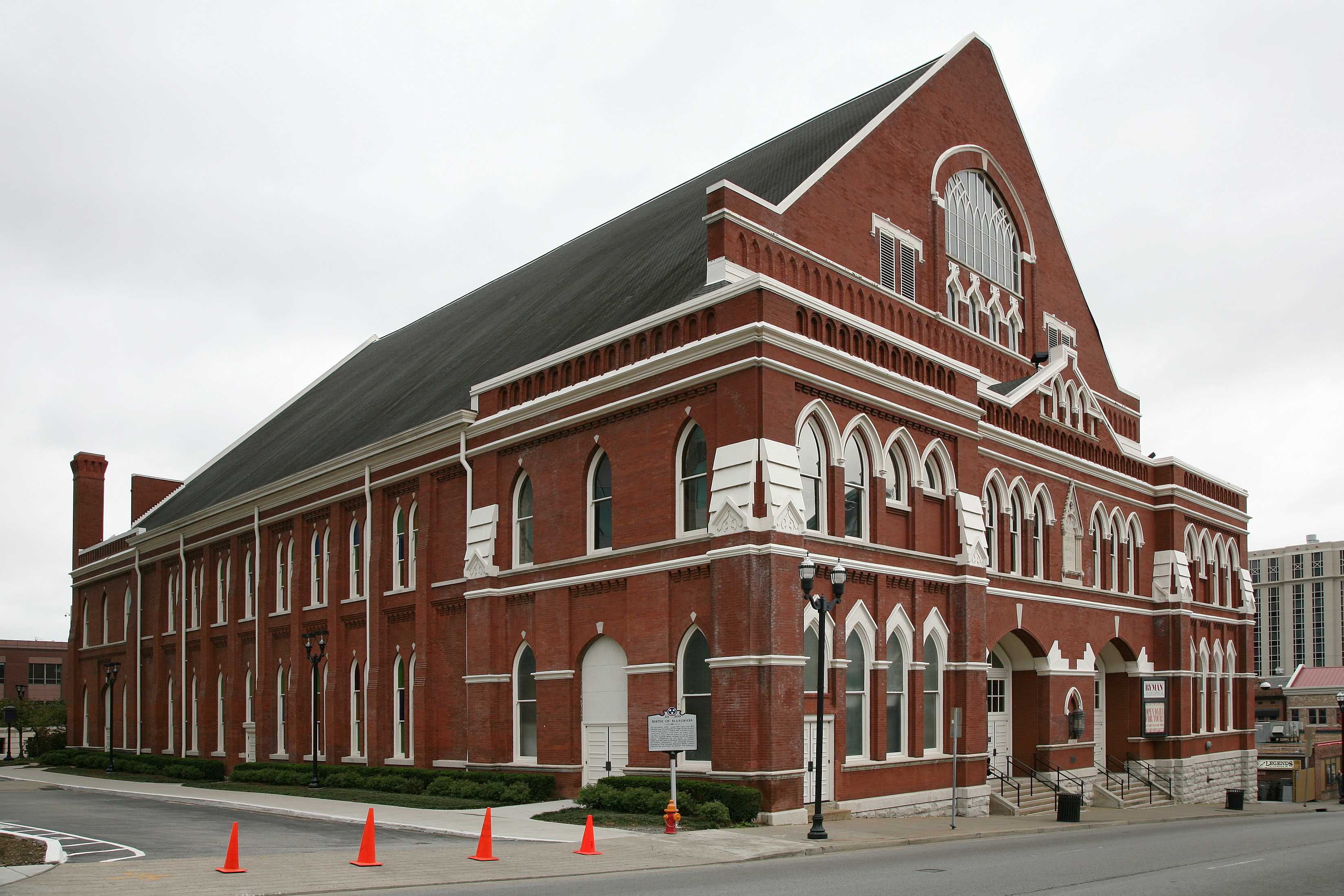 For music aficionados, it's a pure delight. Beyond the famed Grand Ole Opry and Ryman Auditorium, which are absolute must-visits, numerous smaller venues nearby regularly showcase both emerging and established talents. Whether you're into the twangs of country music, the soulfulness of blues, or the energetic beats of rock, there's always a live performance happening somewhere close to Aspen Heights.
Broadway Street, while a bit of a drive, is always buzzing with neon lights, lively crowds, and the harmonious cacophony of various live bands. Every establishment you walk past seems to have its own soundtrack, and the energy is infectious. Even if you're just out for a casual evening stroll, it's hard not to get pulled into the rhythm of the city.
On the sporting front, Nashville is home to some passionate fan bases. The Tennessee Titans command a significant following in the NFL scene. During the football season, it's not uncommon to see waves of navy blue and titan blue jerseys around town, especially on game days. The Nissan Stadium, which hosts the Titans' home games, becomes a sea of excitement and fervor, and it's an experience even for those who are not die-hard football fans.
For hockey enthusiasts, the Nashville Predators of the NHL offer thrilling on-ice action. Bridgestone Arena, where the Preds play, is always filled with gold-clad fans chanting and cheering for their team. Beyond the major league teams, there are various minor league games, college sports events, and even international friendly matches held in and around the city, providing a sporting fix for everyone.
In essence, living near Aspen Heights in Nashville ensures that you're never too far from heart-thumping music or edge-of-the-seat sporting action. The city and its surroundings truly embody a blend of cultural richness and energetic spirit.
Health and Wellness
Living near Aspen Heights in Nashville, TN, provides residents with a wealth of Health and Wellness options that align perfectly with a lifestyle emphasizing balance, vitality, and well-being.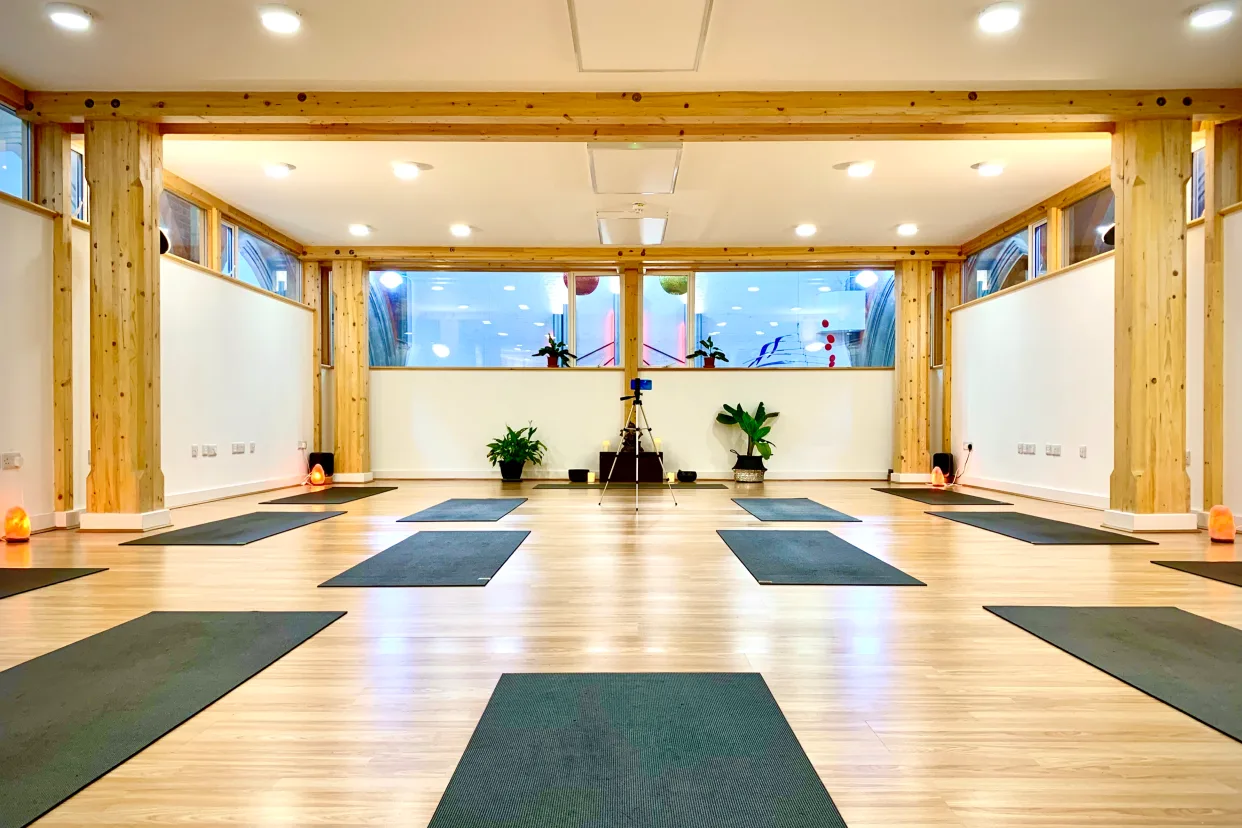 For starters, the local yoga studios offer a peaceful haven for both novices and seasoned practitioners. Whether you're looking to perfect your asanas, dive deep into meditation, or explore the dynamic flows of vinyasa, there's a class or studio that fits the bill. And it's not just yoga; pilates and barre studios are sprinkled around the area, providing comprehensive workouts that strengthen the core and improve flexibility.
When it comes to fitness, the gyms and fitness centers near Aspen Heights cater to a range of interests and fitness levels. From high-intensity interval training sessions to spinning classes, and from weightlifting zones to cardiovascular equipment, there's something for everyone. Many of these centers also offer personal training services, ensuring that those new to the fitness journey or those with specific goals get the tailored support they need.
The proximity to green spaces and parks is another boon for those inclined towards outdoor activities. Jogging paths, hiking trails, and cycling routes are abundant, allowing residents to exercise while soaking in the natural beauty of the area. These green pockets are not just for strenuous activities; they're also perfect for leisurely walks, picnics, or simply unwinding amidst nature.
Nutrition, a key pillar of health and wellness, is well catered for in the vicinity of Aspen Heights. Health food stores, organic markets, and juice bars can be found dotting the neighborhood, providing residents with access to fresh produce, dietary supplements, and nutritious beverages. For those seeking guidance on nutrition, there are registered dietitians and nutritionists available to help craft balanced meal plans or address specific dietary concerns.
Beyond physical wellness, mental and holistic well-being are also given due importance. Various wellness centers and spas offer therapeutic massages, acupuncture, and other treatments to alleviate stress and promote relaxation. Additionally, counseling and therapy centers provide a safe space for residents to discuss and address mental health concerns, emphasizing the holistic approach to well-being that the area champions.
In a nutshell, the health and wellness offerings near Aspen Heights ensure that residents have a plethora of options to lead a life of vitality, balance, and holistic well-being.
Outdoor Lifestyle
For nature enthusiasts and those who relish outdoor activities, the vicinity of Aspen Heights in Nashville, TN, is nothing short of a dream. The neighborhood and its surroundings are sprinkled with green spaces, parks, and trails that beckon residents to step out and bask in the natural beauty of the area.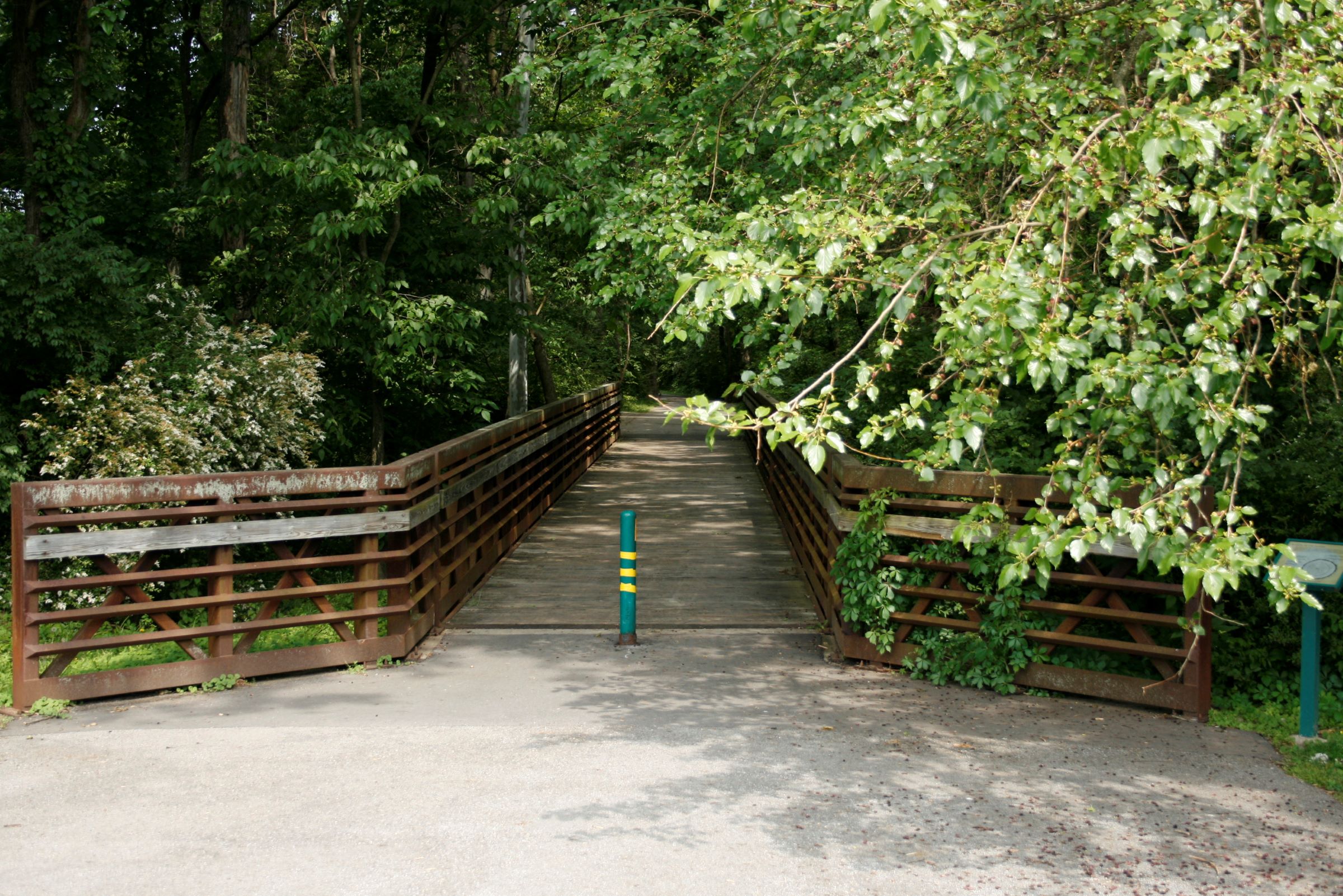 Centennial Park, one of the most iconic green spaces in Nashville, is a massive expanse boasting a full-size replica of the Parthenon. While this architectural marvel is a sight to behold, the park itself is a hub of activity. Whether you're someone who enjoys jogging by the lake, picnicking under the shade of tall trees, or just lounging on the grass watching the world go by, Centennial Park offers a breath of fresh air quite literally.
Shelby Bottoms Greenway and Nature Park is another gem that attracts nature lovers and fitness enthusiasts alike. With its intertwining trails meandering through forests and wetlands, it's a perfect place for birdwatching, hiking, or simply getting lost in the beauty of nature. Cyclists, in particular, are often seen enjoying the dedicated bike paths that this greenway offers.
For those who have a penchant for water activities, the Cumberland River, flowing adjacent to parts of Nashville, provides opportunities for kayaking and canoeing. The gentle currents make it ideal for both beginners and seasoned paddlers to spend a day on the water, taking in the city's skyline from a unique vantage point.
Radnor Lake State Park, a little further out but worth the drive, is a sanctuary for wildlife and those seeking solace in nature. The serene lake, surrounded by hills and lush woods, offers tranquil hiking trails where one can spot deer, birds, and other wildlife in their natural habitats. It's a haven for photographers, nature enthusiasts, and anyone looking to escape the hustle and bustle of city life.
In addition to these, community gardens and smaller parks dotted around Aspen Heights provide residents with spaces to cultivate plants, play with their pets, or engage in community events. The area truly understands the importance of green spaces in urban settings and does a commendable job of integrating nature with urban living.
Overall, the outdoor lifestyle options near Aspen Heights reflect Nashville's commitment to preserving its natural beauty and offering its residents ample opportunities to engage with the environment. It's a delightful blend of urban conveniences and nature's tranquility.
Education
Residents of Aspen Heights in Nashville, TN, are fortunate to have a diverse range of educational options for their children, encompassing both public and private institutions, ensuring a comprehensive academic experience tailored to individual needs.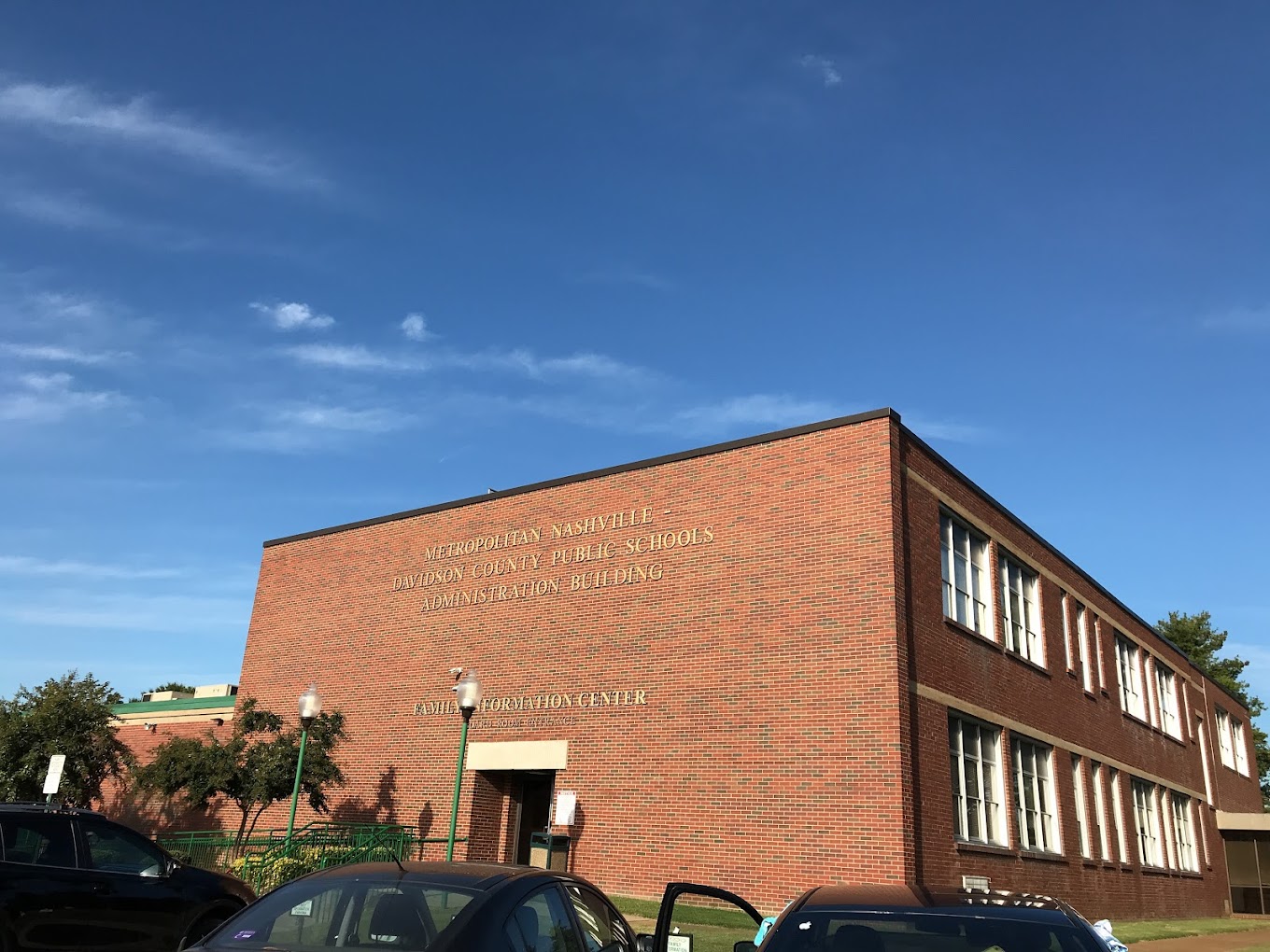 The public school system in Nashville is served by Metro Nashville Public Schools (MNPS), one of the largest school districts in Tennessee. Within the district, families can find a variety of schools, from elementary to high schools, each offering a curriculum designed to nurture and challenge students. The schools within MNPS are equipped with a broad range of resources, extracurricular activities, and dedicated educators who are passionate about imparting knowledge. Many of these schools also have magnet or specialized programs that cater to students with specific interests, whether that's in the arts, sciences, or technology.
On the private education front, Nashville, including areas near Aspen Heights, boasts some of the state's most prestigious institutions. These schools often offer smaller class sizes, allowing for more personalized attention. From Montessori-style early education centers to esteemed preparatory academies, families can select from institutions that align with their academic and philosophical perspectives. Many of these private schools also emphasize comprehensive educational experiences, blending rigorous academic programs with diverse extracurriculars, including arts, athletics, and community service.
For parents considering alternative education pathways, there are also several charter schools in and around Nashville. These schools, while publicly funded, often operate with more autonomy than traditional public schools, allowing them to offer unique curriculums and teaching methodologies. They provide an excellent middle ground for families looking for innovative educational approaches without the private school price tag.
Furthermore, the proximity of Aspen Heights to various colleges and universities in Nashville means that families have access to a plethora of higher education options. The presence of institutions like Vanderbilt University, Belmont University, and Tennessee State University, among others, ensures that post-secondary educational pursuits are within easy reach.
In essence, the Aspen Heights area offers a mosaic of educational choices, ensuring that every child has the opportunity to thrive academically, no matter their learning style or ambition.
Shopping and Retail
The area around Aspen Heights in Nashville, TN, is a delightful destination for those who have a penchant for shopping. It offers a blend of local boutiques, vintage stores, and modern shopping centers that cater to all tastes and budgets.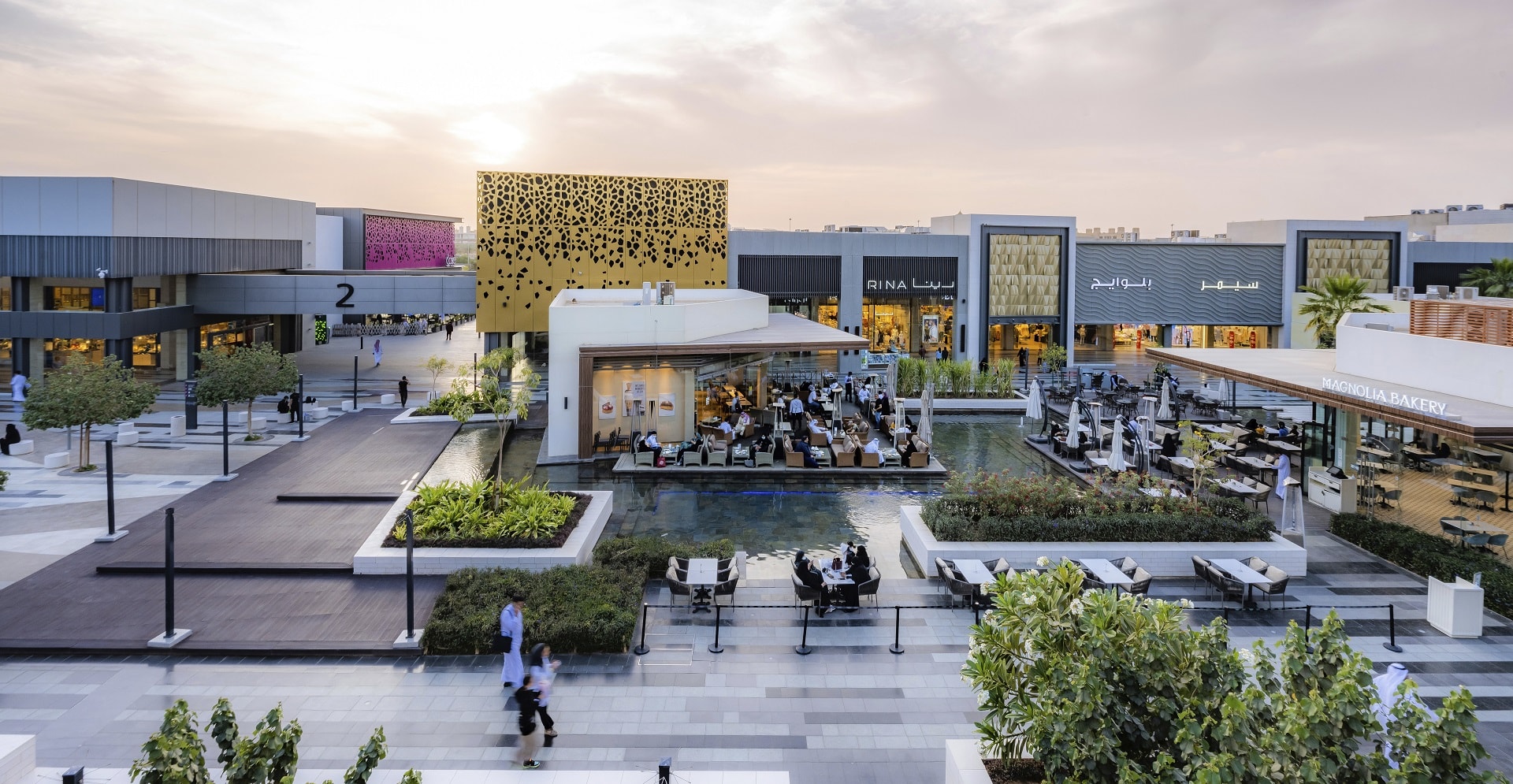 One can't mention shopping in Nashville without highlighting the trendy local boutiques that pepper the neighborhoods. These boutique stores offer a unique shopping experience, presenting curated selections of clothing, accessories, and home goods that often have a distinct Nashville flair. Whether you're on the hunt for handcrafted jewelry, artisanal soaps, or bespoke clothing, these boutiques provide a treasure trove of unique finds.
For lovers of vintage and thrift shopping, the area does not disappoint. Numerous vintage shops near Aspen Heights boast an eclectic range of clothing, antiques, and memorabilia. Each visit feels like a mini adventure, as you sift through the past and rediscover fashion and collectibles from bygone eras. It's not uncommon to find retro leather jackets, vinyl records, and charming mid-century furniture all in one place.
Of course, for those who prefer the convenience of a one-stop shopping experience, there are several shopping centers and malls close to Aspen Heights. These retail hubs house a mix of popular national chains, department stores, and specialty shops. From high-end fashion to electronics and home decor, these shopping centers ensure that residents have everything they need at their fingertips.
Additionally, artisanal markets and pop-up events are frequently organized in and around the neighborhood. These events showcase local artisans, craftsmen, and small businesses, offering a platform for the community to support local and find one-of-a-kind items. From hand-poured candles to artisanal chocolates and handwoven textiles, these markets are a testament to the creativity and entrepreneurial spirit of Nashville's residents.
In summary, the shopping scene near Aspen Heights mirrors the broader essence of Nashville: a harmonious blend of tradition and modernity, local charm and global trends. Whether you're a discerning shopper with an eye for unique finds or someone who enjoys the buzz of a bustling mall, the area promises a rewarding shopping experience.
Business and Economy
Nestled in the dynamic landscape of Nashville, the area surrounding Aspen Heights is supported by a diverse and thriving collection of businesses and industries that power the local economy.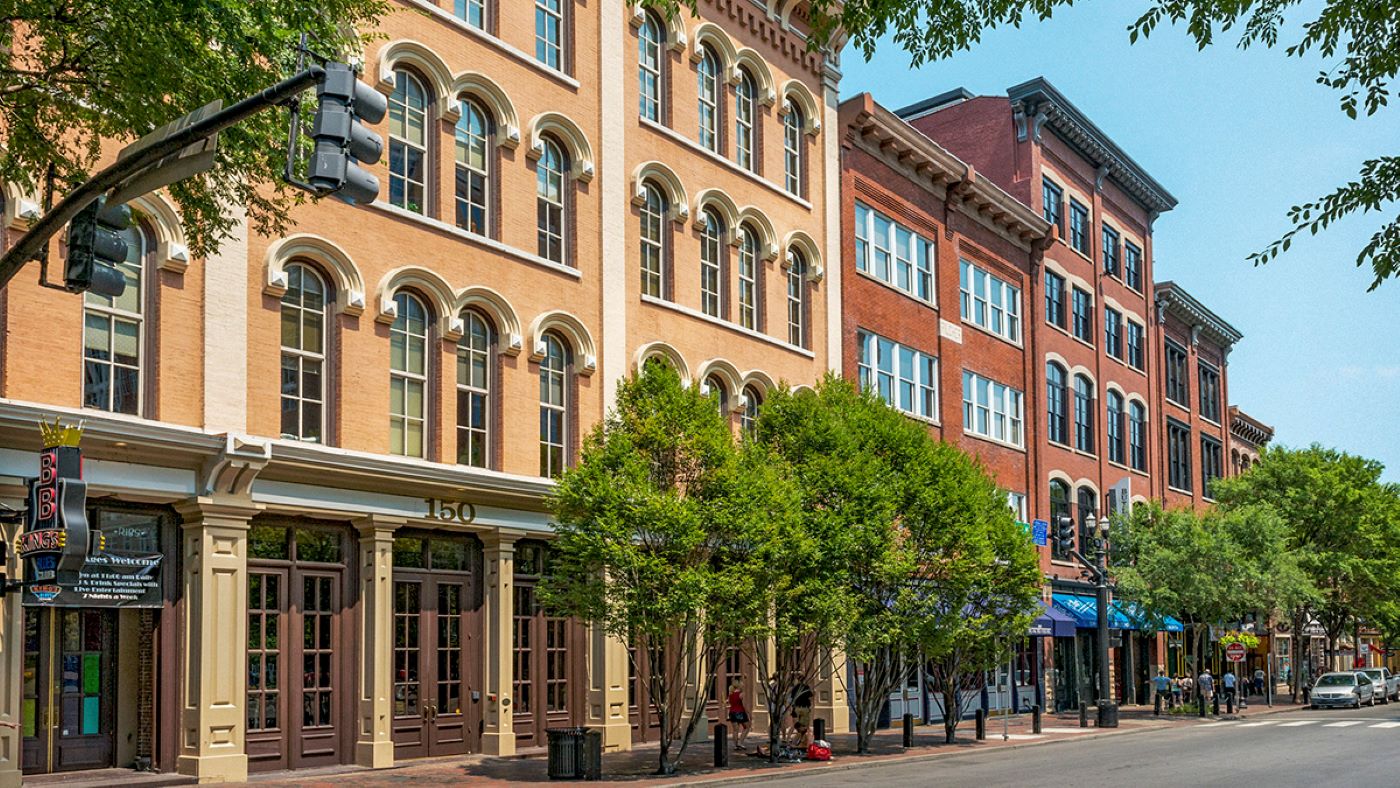 Undoubtedly, music holds a special place in Nashville's economic tapestry. Often heralded as the "Music City," Nashville is the beating heart of the country music industry. The presence of recording studios, record label offices, and management agencies near Aspen Heights and its surrounds underlines the significance of this industry. But it's not just country music; genres from blues to rock and gospel all find their representation, providing employment and opportunities for countless artists, technicians, producers, and related professions.
Another significant pillar of Nashville's economy is healthcare. The city is sometimes referred to as the "Athens of the South" due to its multitude of higher education institutions, many of which have renowned medical programs. This educational prowess naturally dovetails with the presence of major hospitals and healthcare providers in the vicinity. Not only do these institutions offer vital medical services, but they are also significant employers in the area, with research, healthcare administration, and clinical roles in abundance.
Tourism, too, plays an integral role in the local economy. With Nashville's rich cultural and historical offerings, tourists flock year-round to experience its vibrant music scene, historic sites, and southern charm. The ripple effect of this tourism boom is felt in the myriad of supporting businesses, from hotels to restaurants and local shops, all of which benefit from the influx of visitors.
The rise of technology-based businesses and startups can't be overlooked either. Over the past few years, Nashville has steadily evolved as a hub for tech and innovation, with several startups and tech companies setting up shop in and around the city. This influx has brought in a wave of professionals and entrepreneurs, adding to the city's dynamic economic landscape.
Lastly, the real estate and construction industry, marked by developments like Aspen Heights itself, is indicative of Nashville's growth and the increasing demand for residential and commercial spaces. As the city continues to expand and attract new residents, the construction, real estate, and related services sectors have seen a surge, supporting jobs and local businesses.
In essence, the economic backdrop near Aspen Heights is a mosaic of traditional industries intertwined with emerging sectors, reflecting Nashville's legacy, its present dynamism, and its aspirations for the future.
Hotels and Lodging
For those considering a visit to Nashville and the area around Aspen Heights, they'll be pleased to find a variety of welcoming lodging options, each exuding its own charm and warmth, suited to a range of preferences and budgets.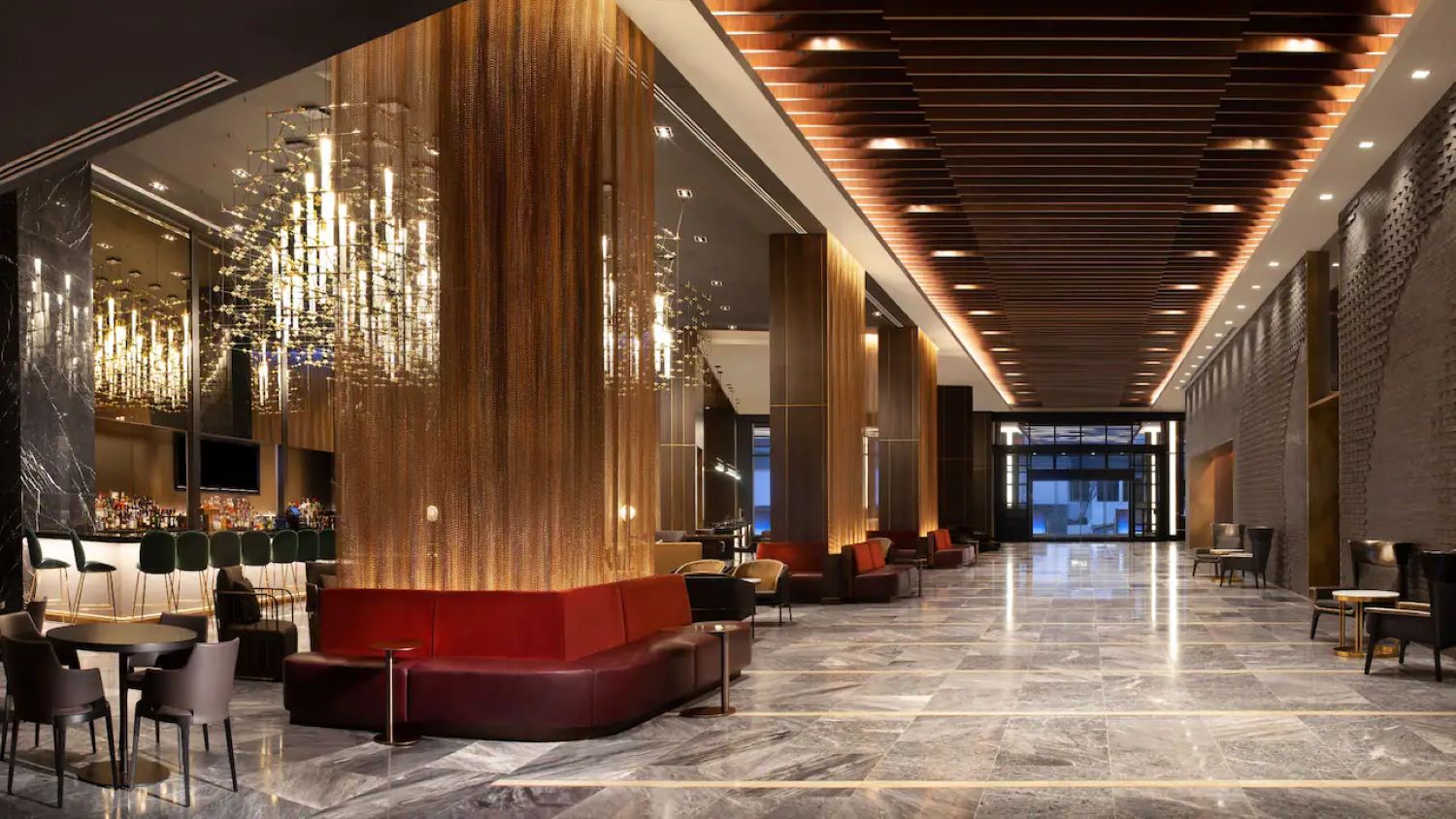 The luxury seekers will find solace in some of the upscale hotels located a short drive from Aspen Heights. These establishments often offer a blend of modern amenities with Southern hospitality. Rooftop pools, spa services, gourmet restaurants, and rooms with panoramic views of the city skyline ensure guests get a taste of opulence while enjoying the vibrant energy of Nashville.
Yet, for those who crave a more intimate experience, the local bed and breakfast options can't be missed. Often set in historic homes or charming townhouses, these B&Bs offer a slice of Nashville's rich history combined with personalized service. Waking up to homemade Southern breakfasts, chatting with hosts who often have a plethora of local tales and tips, and retreating to rooms adorned with antique furnishings make for a memorable stay. It's these bed and breakfast establishments that truly encapsulate the essence of Southern hospitality.
Visitors who prioritize location and convenience might gravitate towards the numerous mid-range hotels and motels dotted around the vicinity. These lodgings, while budget-friendly, don't skimp on essential comforts. With convenient amenities like complimentary Wi-Fi, breakfast options, and proximity to major attractions and transport hubs, they make for a hassle-free stay, perfect for both business travelers and families.
Furthermore, in keeping with the trend of shared economies, many locals near Aspen Heights have opened their homes to visitors through platforms like Airbnb. From chic apartments to cozy rooms in family homes, there's a plethora of unique, authentic accommodations available. It's an excellent option for those looking to experience Nashville like a local, all while enjoying the comforts of a home.
In a nutshell, whether you're a solo traveler on a budget, a family seeking comfort, or someone looking to splurge on luxury, the area around Aspen Heights in Nashville has a diverse range of accommodations ready to make your stay memorable.
Travel and Transportation
When it comes to accessibility and transportation, residents and visitors near Aspen Heights in Nashville, TN, find themselves comfortably positioned. One of the prominent advantages is the proximity to Nashville International Airport, a major transportation hub for the region. Just a short drive away from Aspen Heights, this airport not only provides convenient options for domestic travel but also hosts several international flights, making it quite handy for those frequent flyers or residents with global connections.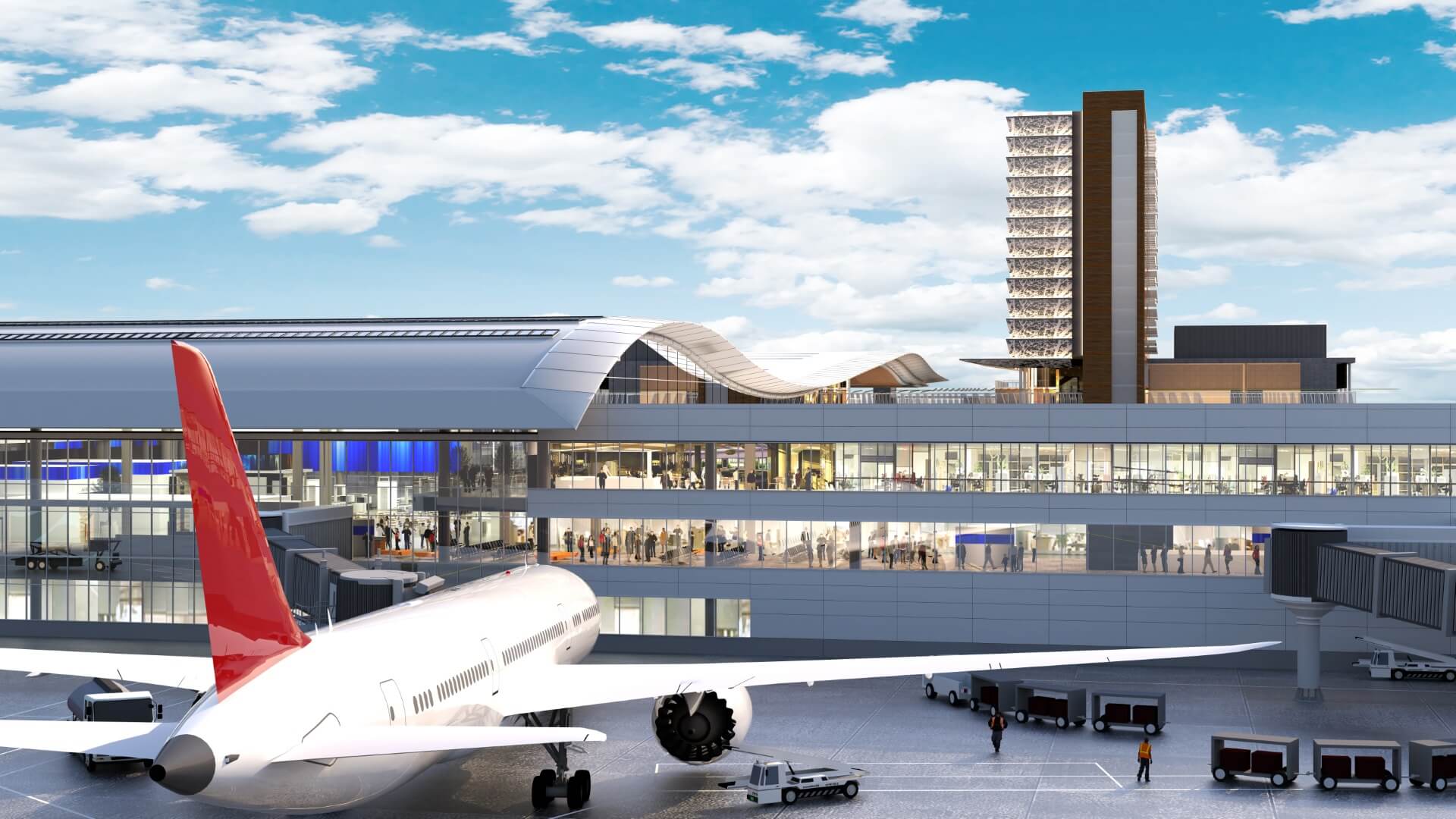 The airport's accessibility ensures that business travel, vacation getaways, or welcoming out-of-town guests is a breeze. And with the array of services available at Nashville International, including car rentals, shuttle services, and dining establishments, the travel experience is made even more comfortable.
Shifting gears to public transportation, Nashville's Metropolitan Transit Authority (MTA) offers a range of bus services that connect various parts of the city. The extensive bus network ensures that residents near Aspen Heights have a reliable mode of transportation to get around town, be it for work, leisure, or daily chores. The buses are equipped with modern amenities, making daily commutes efficient and comfortable.
For those who prefer a more eco-friendly mode of transportation, the city's increasing emphasis on bike lanes and pedestrian pathways is a boon. Many areas, including those close to Aspen Heights, are becoming more bike-friendly, encouraging residents to opt for a healthier and more sustainable mode of transit.
There's also the Music City Star, a commuter rail service connecting parts of Nashville. While its current routes serve specific regions, plans for expansion and increased frequency could make it a more prevalent option for those in and around Aspen Heights in the future.
In summary, while Nashville, like many American cities, has traditionally been car-centric, the evolving public transportation landscape and the convenience of having a major airport close by means that those near Aspen Heights have a host of options to choose from when planning their journeys, both within the city and beyond.