Ashworth/Brownsville, Nashville, TN Homes for Sale
Ashworth/Brownsville, Nashville, TN Homes for Sale
October 3, 2023
Ashworth/Brownsville Homes
Nashville, a city renowned for its rich musical heritage, has diverse neighborhoods, each boasting its own unique charm. Among these, Ashworth/Brownsville stands out for a number of reasons. The homes in this area reflect a harmonious blend of traditional and modern architectural styles. Many of the residences date back to the mid-20th century, showcasing detailed brickwork, broad porches, and classic American designs. Yet, as the neighborhood continues to grow and evolve, newer constructions have also begun to make their mark, bringing in contemporary aesthetics, open floor plans, and energy-efficient features.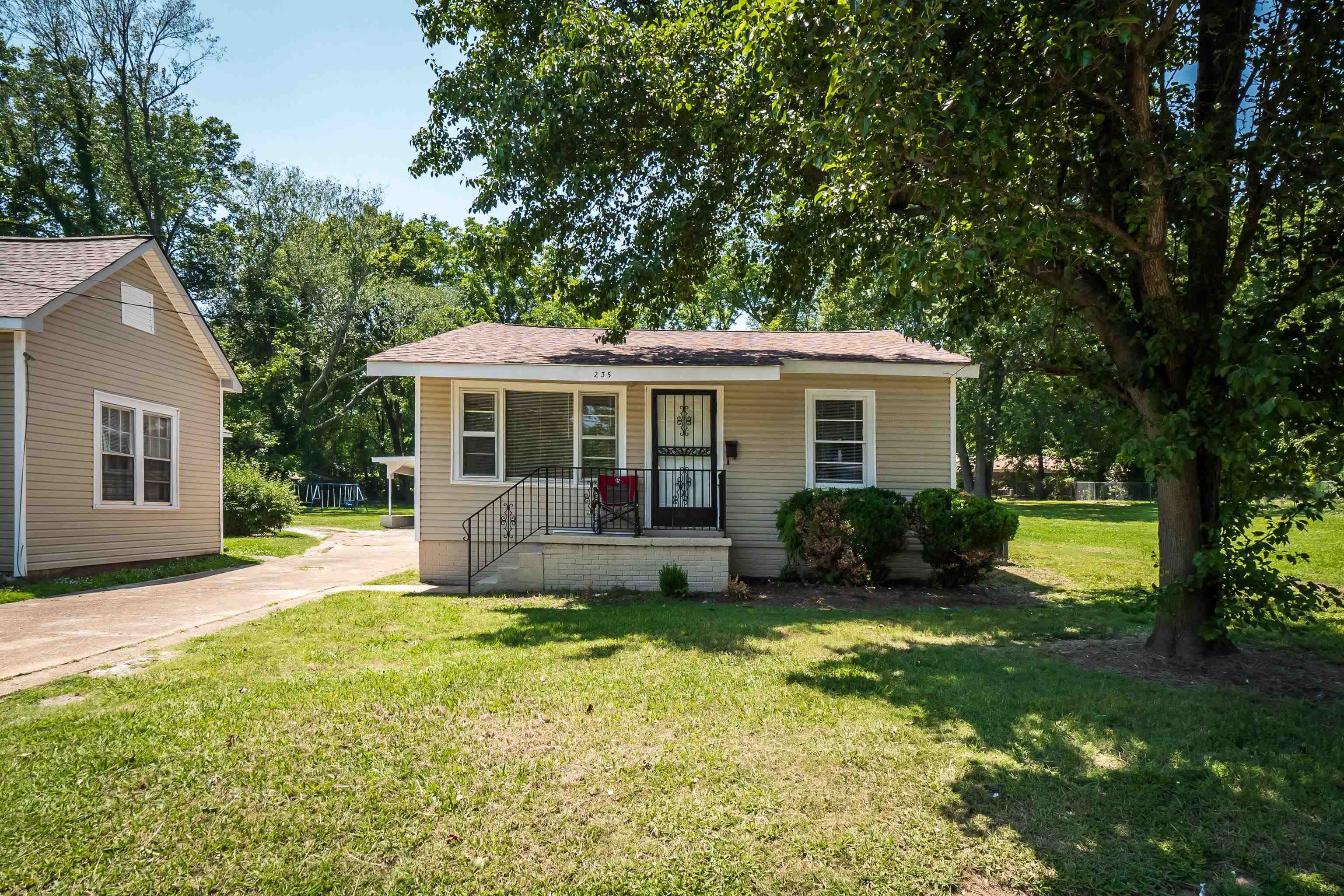 Beyond the architectural details, the homes in Ashworth/Brownsville resonate a sense of warmth and community. Yards are typically well-maintained, often adorned with a variety of native plants and seasonal blooms. This care for personal space reflects the pride of homeownership in the community. Many homes also feature spacious backyards, providing families with private retreats to enjoy Tennessee's temperate climate.
The neighborhood's tree-lined streets, which often hum with the soft melodies of local songbirds, serve as connectors, not just in a physical sense, but also in fostering a sense of camaraderie among residents. This community spirit is palpable during neighborhood events, from summer block parties to holiday parades. Children playing on sidewalks and neighbors pausing for friendly chats are common scenes that depict the community's close-knit nature.
The surrounding community of Ashworth/Brownsville complements the residential charm. A tapestry of local businesses, parks, and schools can be found within a short distance. These amenities not only cater to the practical needs of residents but also reinforce the neighborhood's sense of community. Local coffee shops often become gathering spots where news and stories are exchanged, while the area's parks serve as venues for picnics, sports, and outdoor events. The presence of schools in and around the area ensures that it remains family-friendly and vibrant, with the echoing laughter of children keeping the community youthful and lively.
Furthermore, the proximity of Ashworth/Brownsville to the broader Nashville area means residents enjoy the perks of suburban tranquility while being just a short drive away from the bustling urban center, with its array of entertainment, dining, and cultural experiences. This balance between the serene residential atmosphere and the vibrancy of Nashville's city life makes the neighborhood an attractive destination for both young professionals and families.
Similar Communities
Nashville, with its mosaic of neighborhoods, offers several areas that mirror the price point, construction style, and lifestyle found in Ashworth/Brownsville. These neighborhoods, while unique in their own right, present certain similarities that appeal to those who find comfort in the blend of tradition and modernity that characterizes Ashworth/Brownsville.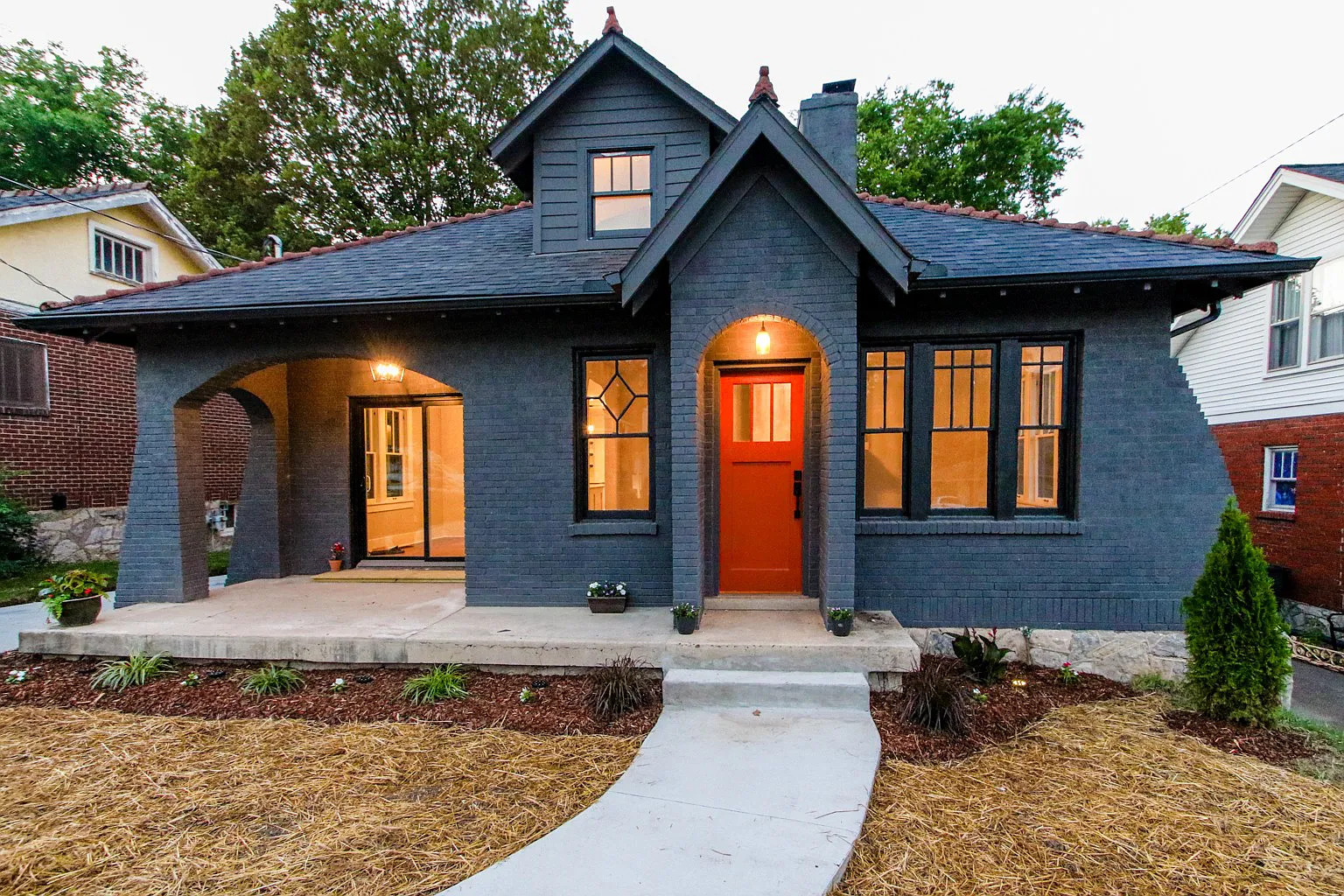 The neighborhoods of Maplewood and East Hill are noteworthy parallels. Both, like Ashworth/Brownsville, feature homes that blend the traditional brickwork and design elements of mid-20th-century constructions with the sleek lines and amenities of contemporary homes. Maplewood, in particular, boasts streets lined with mature trees and homes with broad porches reminiscent of yesteryears, where neighbors often engage in friendly conversations in the cool of the evening. East Hill, on the other hand, is seeing a surge of newer constructions, bringing with them modern comforts while still paying homage to the architectural history of Nashville.
Inglewood is another neighborhood that echoes the vibe of Ashworth/Brownsville. Located just a short drive from the heart of Nashville, Inglewood has experienced a renaissance of sorts in recent years. The community has always been known for its quaint cottages and bungalows. Yet, recent developments have introduced a mix of townhomes and modern single-family residences. Just like Ashworth/Brownsville, Inglewood prides itself on its lush landscapes, with homeowners investing time in cultivating gardens that showcase the beauty of Tennessee's flora.
Then there's Greenwood, a neighborhood that shares a striking semblance in lifestyle to Ashworth/Brownsville. The essence of community is strong here, with events and gatherings punctuating the neighborhood's calendar. Families, retirees, and young professionals coexist harmoniously, shaping a community that values connection and camaraderie. Homes in Greenwood also reflect a similar price point, making it an attractive option for those who appreciate the charms of Ashworth/Brownsville but are exploring other locales within Nashville.
Lastly, the area of Whites Creek offers a balance between suburban tranquility and proximity to urban amenities. Like Ashworth/Brownsville, homes here range from classic American designs to more contemporary styles. The price points are also comparable, catering to a diverse demographic from first-time homeowners to those looking to upscale or downscale. The neighborhood's green spaces, combined with its vibrant community spirit, make it a compelling alternative for those seeking a lifestyle akin to what Ashworth/Brownsville provides.
Food Scene
The culinary landscape near Ashworth/Brownsville in Nashville! It's truly something that both residents and visitors relish. You can't spend time in this part of town without getting a taste of the vibrant and varied dining options that mirror Nashville's eclectic spirit.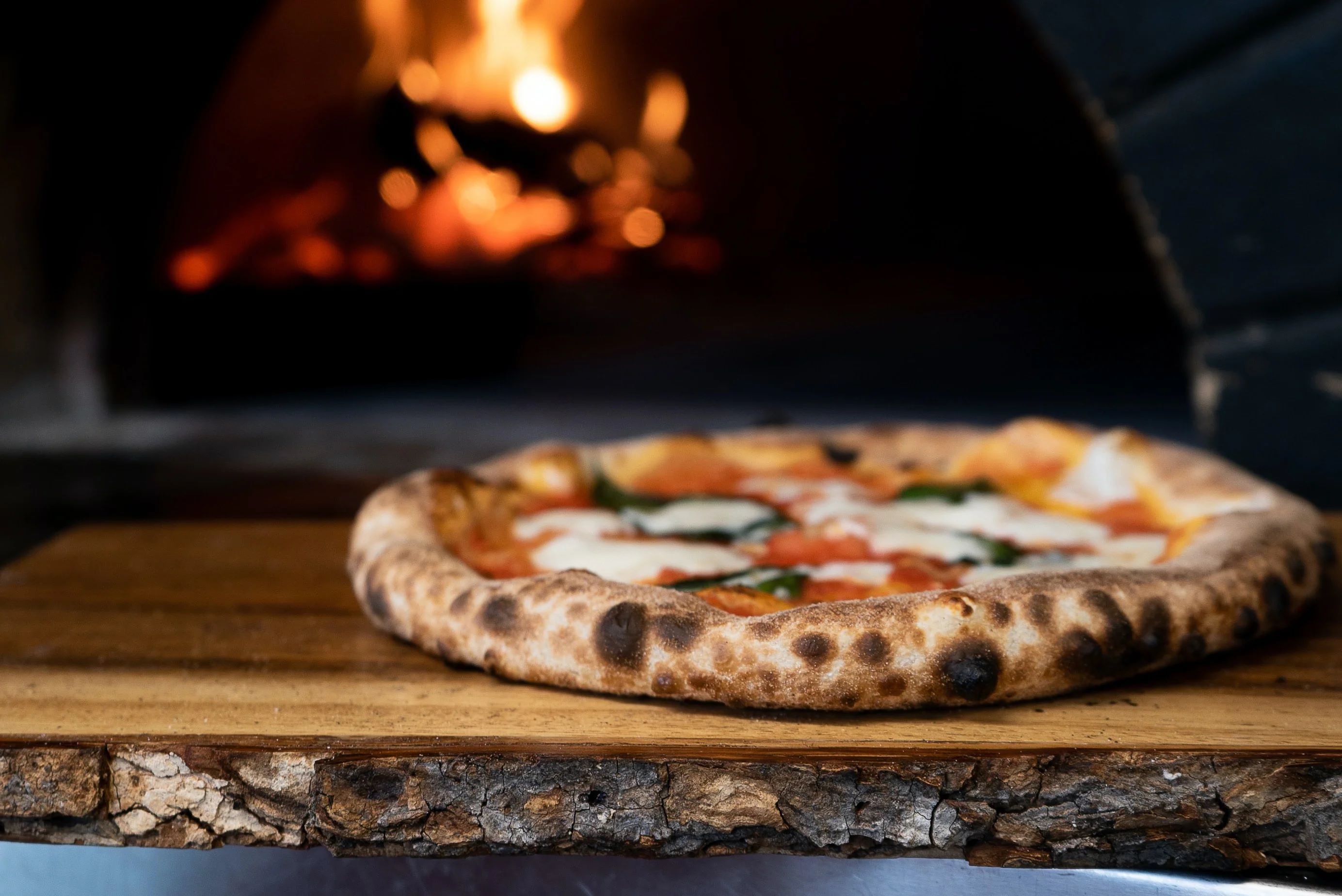 For those who start their day with a yearning for a robust cup of coffee and freshly baked pastries, there are quaint cafes that dot the neighborhood, each with its own unique twist. Some establishments even offer live acoustic sessions during breakfast hours, allowing patrons to sip on their lattes while soaking in the soulful melodies Nashville is renowned for. It's not just about the coffee; their menus often boast a range of breakfast options, from classic American pancakes and bacon to vegan and gluten-free choices.
Come lunchtime, foodies can wander into a plethora of eateries that offer everything from hearty Southern comfort food to global cuisines. There are diners that pay homage to Tennessee's rich culinary traditions, dishing out mouth-watering fried chicken, creamy grits, and biscuits that melt in your mouth. But it's not all Southern fare. Owing to the cosmopolitan makeup of Nashville's populace, you'll also find a tapestry of international flavors, be it spicy Thai curries, delicate sushi rolls, or authentic Italian pizzas baked in wood-fired ovens.
Evenings in Ashworth/Brownsville bring their own culinary allure. There's a certain magic when the setting sun casts a golden hue over the streets, and the neighborhood's restaurants, bistros, and grills come alive. For those looking to sample local craft beers or exquisite wines, there are establishments that pride themselves on their curated selections. Pair that with a farm-to-table meal or gourmet creations by local chefs, and you're in for a memorable dining experience. From upscale dining spots perfect for date nights to laid-back eateries ideal for family dinners, there's something for every palate and occasion.
One cannot ignore the occasional food truck festivals and farmers' markets that make their appearance, turning dining into a delightful outdoor affair. With fresh produce, artisanal cheeses, and an array of local delicacies, these events are a testament to the region's rich agricultural offerings and the community's love for fresh, wholesome food.
Entertainment
Nashville, affectionately known as "Music City," has entertainment running through its veins, and the areas around Ashworth/Brownsville are no exception to this lively pulse. Just a short drive away, one can find venues where live music is more a way of life than an event. From budding local artists strumming their guitars and singing tales of heartbreak and love, to renowned musicians showcasing their talent, there's always a tune to be heard. Dive bars, intimate venues, and larger concert halls all offer a range of auditory experiences, catering to both country music aficionados and those with more eclectic tastes.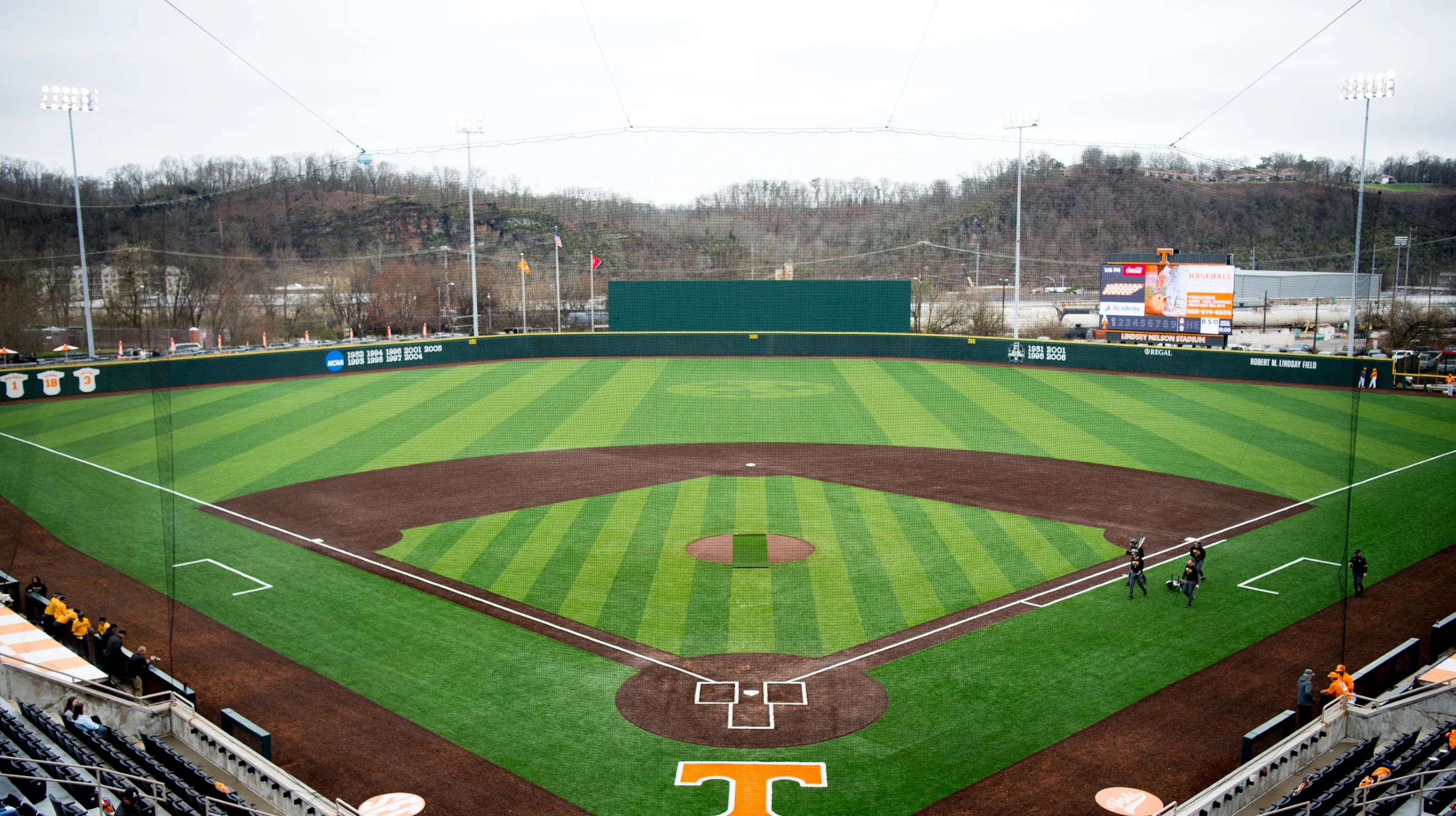 Beyond music, there's a rich tapestry of cultural events. Theater enthusiasts will be delighted to know of the local playhouses that often put up impressive productions. Whether it's classic Shakespeare, modern drama, or a lighthearted musical, there's something to appeal to the dramatist in everyone. For those who are more visually inclined, art galleries often host exhibitions by local artists, photographers, and sculptors, turning any regular evening into a cultural soiree.
Now, let's talk sports. Nashville's sporting scene is electric! While Ashworth/Brownsville might be a peaceful enclave, a short journey out and you're in the midst of roaring crowds and thrilling matches. Whether it's catching the Titans in a riveting NFL game or cheering on the Predators as they glide and score on the ice, there's a sport for every enthusiast. For those who prefer a more laid-back sporting experience, there are local baseball games, which, coupled with a hot dog and cold beverage, make for a quintessential American evening out.
Moreover, the neighborhood parks and recreational centers near Ashworth/Brownsville also host a myriad of community sporting events. From little league matches to community soccer games, these events not only serve as entertainment but also as a testament to the close-knit nature of the community. It's not just about watching; residents young and old often lace up their sneakers to partake in friendly matches, blurring the lines between spectatorship and participation.
Health and Wellness
When it comes to prioritizing health and wellness, the areas around Ashworth/Brownsville in Nashville have certainly stepped up to the plate. A holistic approach to well-being seems to be a growing trend here, with a myriad of options to cater to both the body and the mind.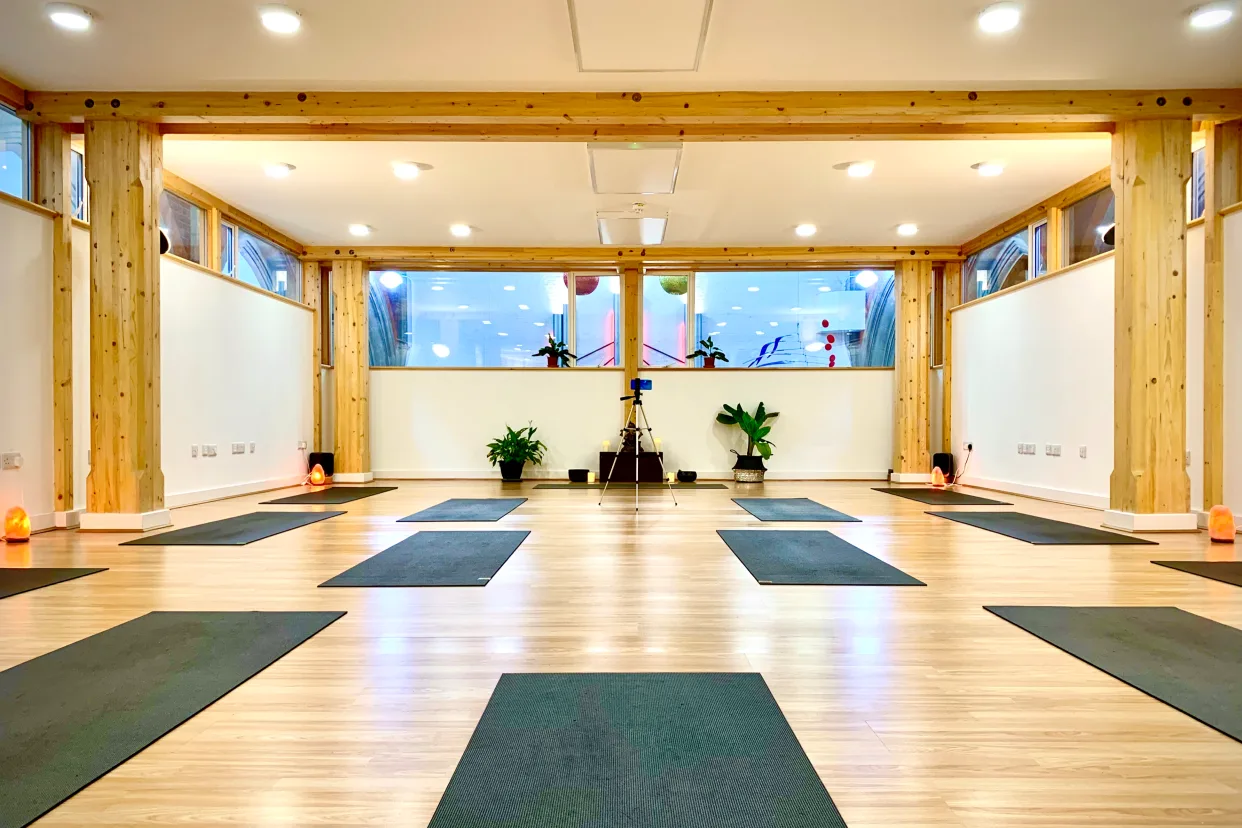 For those who like to start their day with a good sweat session, there are a number of gyms and fitness centers peppered around the area. Whether you're into weightlifting, high-intensity interval training, or perhaps a calmer yoga session to stretch out those muscles, there's a spot for you. And speaking of yoga, the number of studios offering everything from heated vinyasa flows to restorative sessions is truly impressive. It's evident that this community values the balance of strength and serenity.
Outdoor enthusiasts, too, have plenty to be excited about. Numerous parks and green spaces dot the region, offering perfect locales for morning jogs, evening walks, or weekend hikes. These areas aren't just for exercise; they also provide a tranquil retreat from the hustle and bustle, where one can meditate, read, or simply breathe in the fresh Tennessee air.
But health isn't just physical, and Ashworth/Brownsville seems to understand that. Mental and emotional well-being is equally emphasized. Wellness centers and clinics, specializing in everything from traditional therapy to alternative healing modalities like acupuncture and massage therapy, are readily accessible. These spaces provide essential support, allowing residents to navigate life's challenges with a clear and balanced mind.
For those looking into more holistic and natural approaches, the vicinity boasts several health food stores and markets. Packed with organic produce, dietary supplements, and health products, these stores cater to those who are conscious about what they put into their bodies. Furthermore, you'll often find nutritionists and holistic health coaches hosting workshops and sessions, aimed at educating and guiding individuals towards a more nourishing lifestyle.
Lastly, let's not forget about the community-centric activities that foster well-being. From farmer's markets offering fresh, locally-sourced produce to community wellness events and fitness boot camps in local parks, the spirit of collective health and well-being is alive and thriving. Through these communal engagements, Ashworth/Brownsville not only champions individual health but also strengthens the bonds of its community.
Outdoor Lifestyle
Nashville's lush Tennessee backdrop ensures that neighborhoods like Ashworth/Brownsville are never too far from green spaces and outdoor delights. The charm of this particular region is that it harmoniously blends the urban setting with touches of nature, creating an environment that's both vibrant and serene.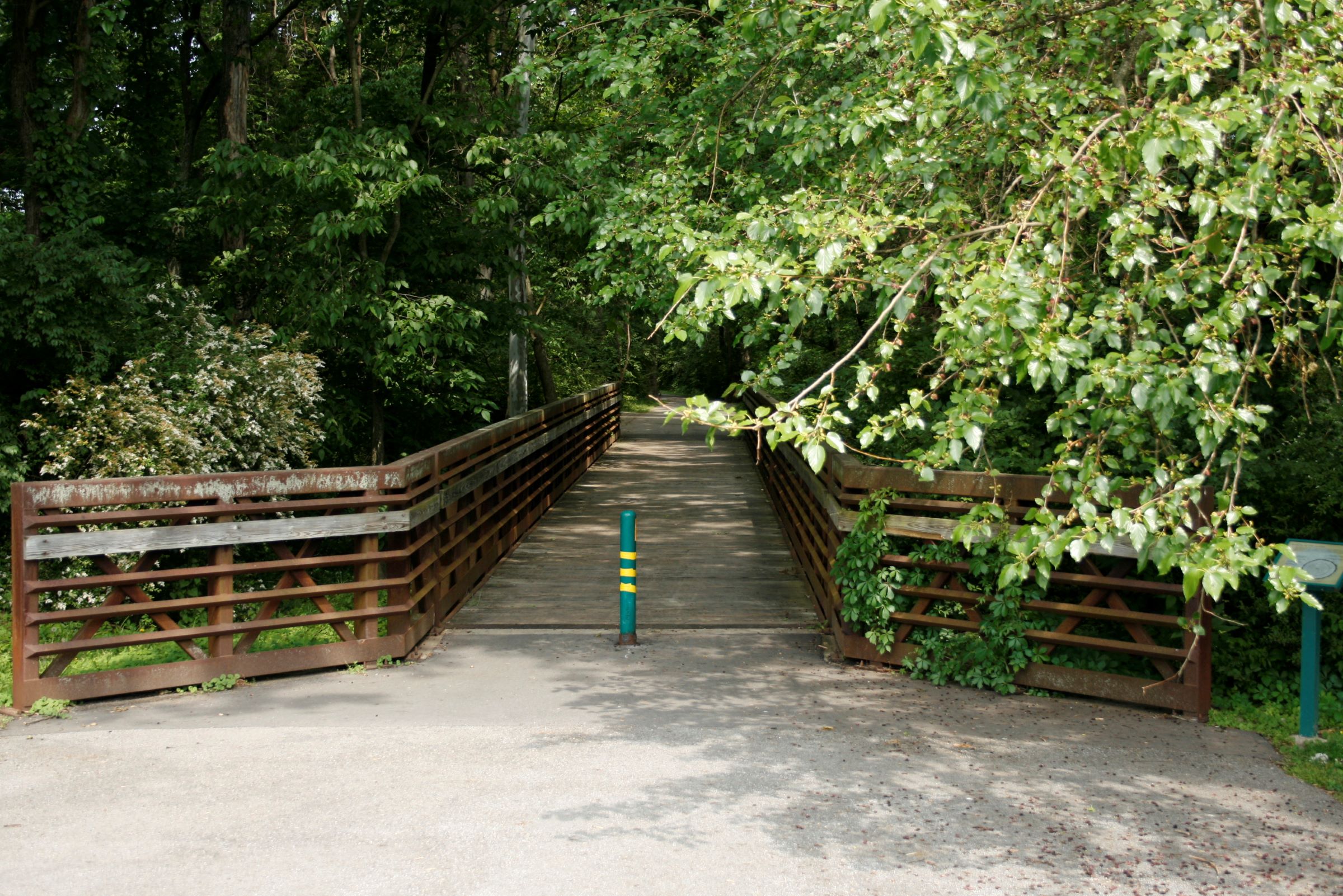 One of the first things that newcomers and visitors alike often notice is the abundance of parks sprinkled throughout the vicinity of Ashworth/Brownsville. These green havens serve as communal backyards, where families can often be found picnicking under large, shade-providing trees. On weekends, it's not uncommon to see children flying kites, while others engage in friendly soccer matches or toss a frisbee around. These parks, with their well-maintained trails, are also a favorite among joggers and walkers, providing a picturesque setting for daily exercises.
But it's not just about manicured parks; there's a wilder side to nature here too. Nearby, you'll find nature reserves and woodlands that beckon the more adventurous souls. These natural areas, replete with dense forests, babbling brooks, and the occasional wildlife sighting, are perfect for hiking, bird-watching, or even just a leisurely stroll. The trails often wind through diverse landscapes, from dense woodlands to open meadows, providing a multisensory experience of Nashville's rich biodiversity.
Water enthusiasts aren't left out either. Nearby lakes and rivers offer a slew of activities. Whether it's kayaking, paddleboarding, or just sitting by the banks with a fishing rod in hand, the area's water bodies ensure there's always something to do. And for those who prefer their adventures on two wheels, the region boasts a network of biking trails that cater to both beginners and seasoned cyclists.
Community gardens are another highlight of the Ashworth/Brownsville vicinity. Not only do they add a splash of color to the urban landscape, but they also serve as a testament to the neighborhood's commitment to sustainability and community involvement. These gardens become focal points, where neighbors bond over shared gardening tips and children learn the basics of planting and nurturing.
In essence, the areas surrounding Ashworth/Brownsville are a testament to Nashville's commitment to preserving nature amidst urban expansion. It's a place where the songs of birds intertwine with children's laughter, where concrete pathways give way to forest trails, and where every outdoor moment is a gentle reminder of the beauty that exists just outside our doorsteps.
Education
Education is one of the cornerstones of any thriving community, and Ashworth/Brownsville in Nashville is no different in this regard. The residents of this vibrant neighborhood have access to a diverse range of educational options that cater to various needs and preferences.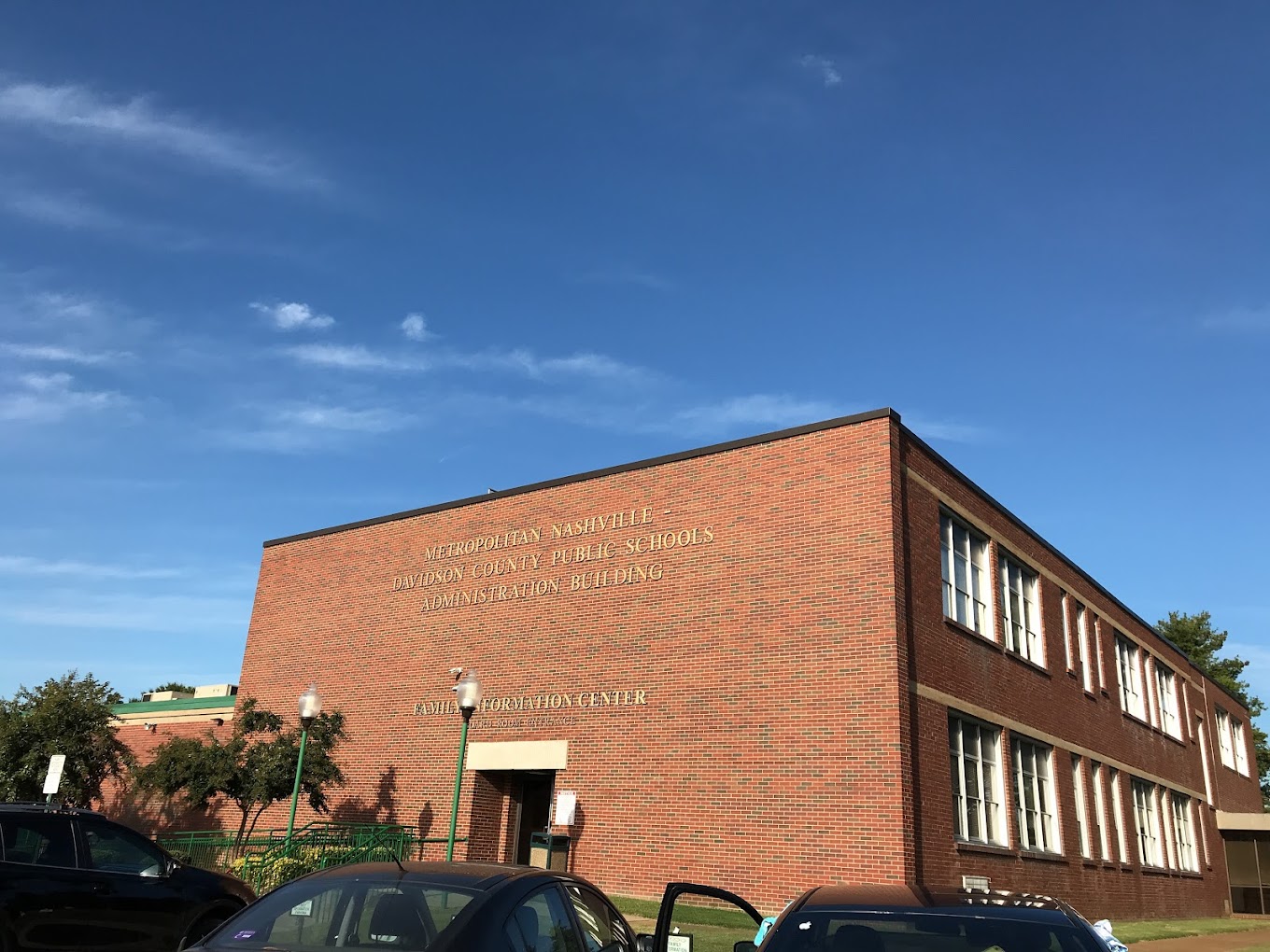 The public school system serving Ashworth/Brownsville is commendable. With several elementary, middle, and high schools under its umbrella, families can rest assured that their children are receiving a quality education. These schools are known for their dedicated faculty and staff who are committed to fostering an environment of academic excellence. Many of these institutions also place a strong emphasis on extracurricular activities, ensuring that students receive a well-rounded educational experience. From music and arts programs to sports teams and academic clubs, students have ample opportunities to explore their interests and hone their talents.
On the private education front, Ashworth/Brownsville is not left wanting. The neighborhood boasts several esteemed private institutions that offer a diverse range of curricula, from traditional academic approaches to more alternative and holistic methods of teaching. These schools often have smaller class sizes, ensuring personalized attention for every student. For families with specific educational philosophies or religious affiliations, these private schools can be especially appealing. They provide tailored environments that align with families' values and beliefs, all the while maintaining a rigorous academic standard.
Moreover, for those seeking early childhood education options, there are several reputable preschools and daycare centers sprinkled throughout the community. These centers lay the foundational blocks for a child's learning journey, with a focus on both cognitive development and social skills.
Additionally, the proximity of Ashworth/Brownsville to Nashville's larger educational ecosystem is a significant advantage. The city is home to several higher education institutions, community colleges, and vocational training centers. So, as students transition from their school years to higher education or specialized training, they have a plethora of choices right at their doorstep.
All in all, whether it's public or private, early education or higher learning, the Ashworth/Brownsville neighborhood and its surrounding areas ensure that residents have access to top-tier educational opportunities, setting the stage for lifelong learning and success.
Shopping and Retail
The areas surrounding Ashworth/Brownsville in Nashville offer a shopping experience that's as diverse as the city's musical heritage. Whether you're an avid shopper or just someone who enjoys the occasional retail therapy, there's a little bit of everything to indulge in.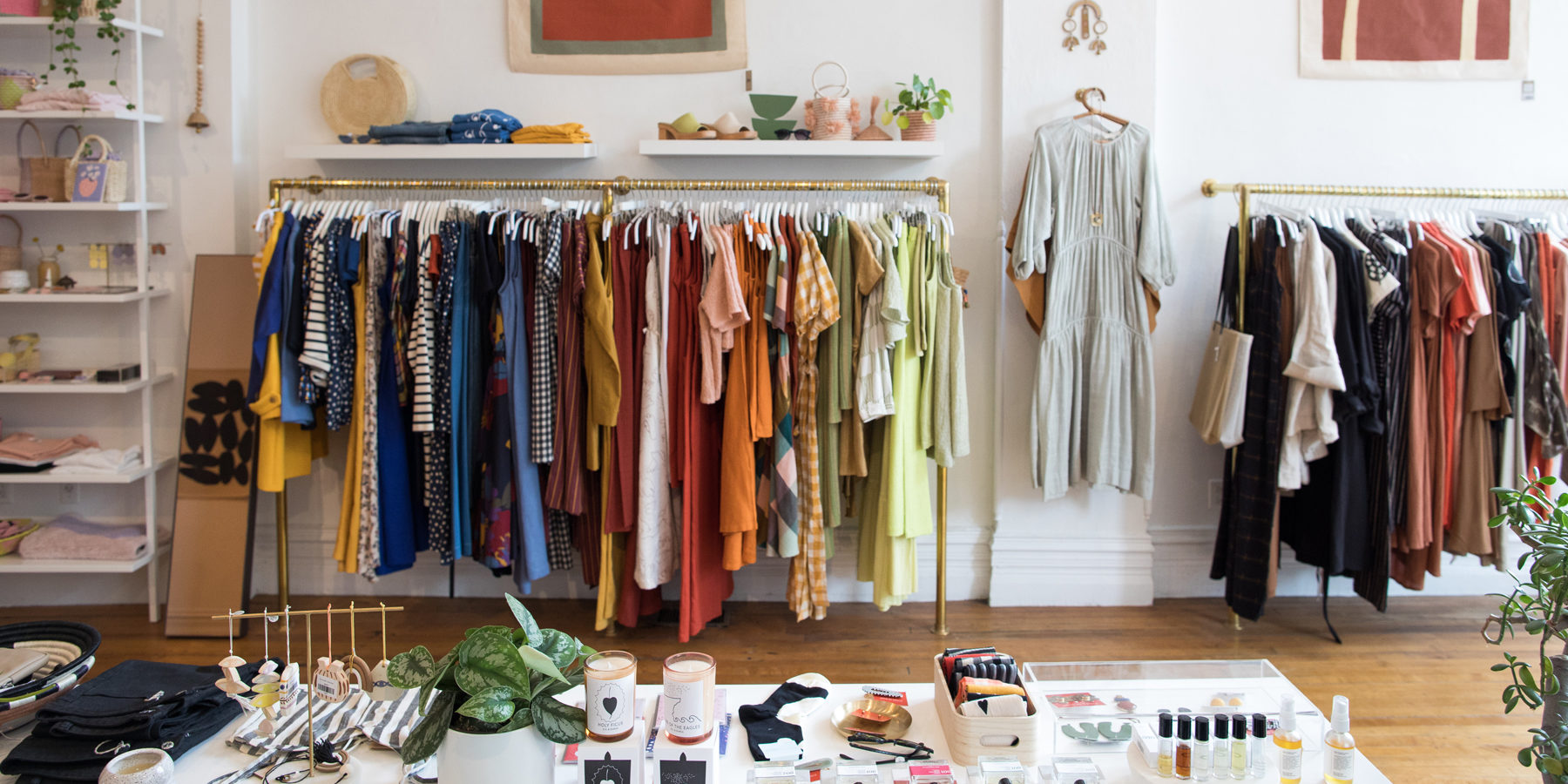 Local boutiques are a significant highlight here. Strolling through the neighborhood, you'll come across charming shops that offer a curated selection of clothing, accessories, and home decor. These stores often have that distinct Nashville touch, blending contemporary styles with Southern charm. If you're on the lookout for unique, handcrafted jewelry or a one-of-a-kind outfit, these boutiques are the places to be. The store owners are usually friendly and passionate about their collections, making the shopping experience feel personal and tailored.
Now, if it's bigger brands or a more comprehensive shopping spree you're after, the proximity of Ashworth/Brownsville to some of Nashville's prominent shopping centers is a boon. These malls house a mix of high-end luxury stores, popular retail chains, and everything in between. Not just limited to apparel, you can find electronics, beauty products, books, and more. The convenience of having so many options under one roof, paired with eateries and entertainment spots, makes for a delightful day out.
Of course, shopping isn't just about fashion or accessories. The region also boasts several specialty stores, perfect for those niche interests. From music stores selling vintage records and guitars to artisanal craft shops showcasing local talents, there's a store for every hobby and passion. And let's not forget the local farmers' markets that pop up weekly. These are treasure troves for fresh produce, homemade jams, and baked goods. They also provide a unique shopping experience, blending commerce with a sense of community.
In essence, the shopping landscape near Ashworth/Brownsville beautifully mirrors Nashville's essence. It's a harmonious blend of the old and new, the global and local, ensuring that every shopping trip, be it purposeful or leisurely, is an experience in itself.
Business and Economy
Ashworth/Brownsville's location in the vibrant city of Nashville means it sits amidst a bustling economic landscape. While Nashville is universally recognized for its influential music industry, there's so much more that drives the local economy, and the areas around Ashworth/Brownsville benefit from and contribute to this dynamism.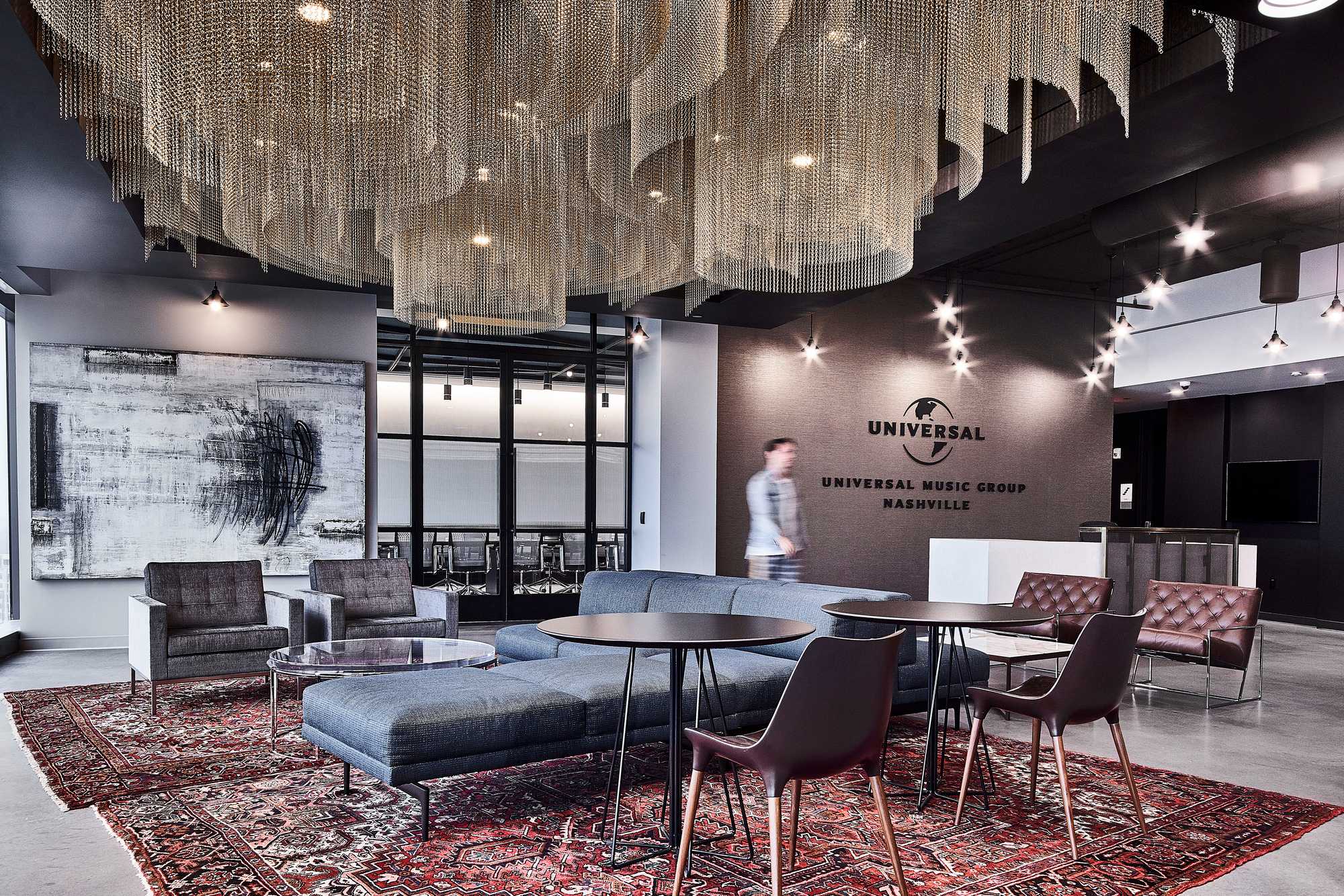 Naturally, the music industry is a heavyweight in the vicinity. Major record labels, independent studios, and myriad businesses related to music production and distribution call Nashville home. This industry doesn't just revolve around country music, although that's undoubtedly a significant part. Various genres have found their voice here, and the ripple effect of this industry means a boost for local businesses, from instrument shops to concert venues, and even to local cafes that host up-and-coming artists.
Healthcare is another dominant sector in the broader Nashville region. The city is dotted with renowned hospitals, research institutions, and healthcare management companies. These entities provide employment to thousands and drive innovations in medical technology and patient care. The areas around Ashworth/Brownsville, being part of this ecosystem, see numerous professionals in this field residing there, given its strategic location and connectivity.
Tourism and hospitality are integral to the local economy as well. With Nashville's rich history, cultural landmarks, and reputation as a music hub, it attracts millions of visitors every year. This influx supports a wide range of businesses, from hotels and restaurants to tour operators and souvenir shops. The areas neighboring Ashworth/Brownsville benefit from this, with local establishments often experiencing a boost from tourists keen on exploring beyond the main city attractions.
Education and academia, too, are pivotal. Nashville's collection of universities, colleges, and training institutions add depth to the city's economic profile. Not only do they employ a significant portion of the populace, but the student population also supports local businesses, creating a cycle of mutual benefit.
Lastly, as with any growing urban area, real estate and development have seen an uptick around Ashworth/Brownsville. With Nashville's growth, both in terms of population and businesses, there's been a steady demand for residential and commercial spaces. Local construction firms, real estate agencies, and associated industries have all seen growth, catering to the evolving needs of the city's residents and entrepreneurs.
In essence, while Ashworth/Brownsville enjoys the serenity of a well-established neighborhood, it's seamlessly woven into Nashville's economic tapestry, benefiting from and contributing to the city's diverse industries.
Hotels and Lodging
When it comes to finding a place to rest your head in the vicinity of Ashworth/Brownsville, Nashville offers an eclectic mix that caters to travelers of all tastes and budgets. The beauty of Nashville's hospitality scene, reflecting in areas close to Ashworth/Brownsville, is its ability to combine Southern charm with modern comforts, ensuring every guest feels right at home.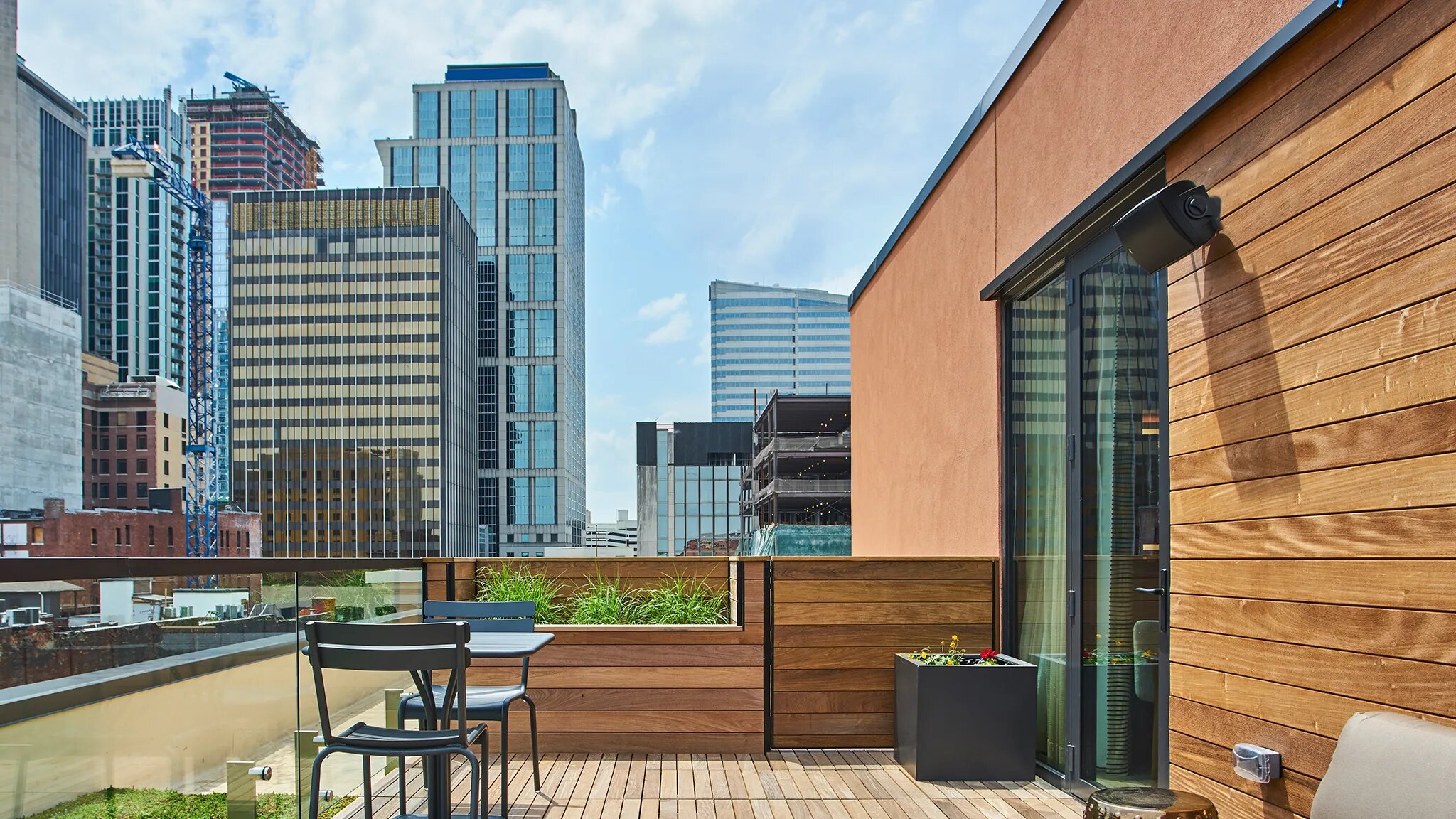 For those who prefer a touch of luxury, there are a few upscale hotels not too far from Ashworth/Brownsville. These establishments pride themselves on offering top-notch amenities, from state-of-the-art fitness centers to gourmet restaurants on-site. The rooms are designed keeping the discerning traveler in mind, with plush bedding, high-end toiletries, and often, views that give a glimpse of Nashville's iconic skyline. The staff at these hotels are usually well-trained, ensuring that guests' needs are met with a touch of Southern hospitality.
However, if you're someone who's after a more intimate and personalized experience, the bed and breakfast options are delightful. These smaller establishments, often set in historic homes, exude a unique charm. Imagine waking up in a room that reflects Nashville's rich history, with antique furnishings and decor, yet equipped with all the modern comforts. Breakfasts at these places are often the highlight – home-cooked meals, sometimes made with locally sourced ingredients, ensuring you start your day on a delicious note. The hosts of these B&Bs are a wealth of knowledge, always ready with recommendations to make the most of your Nashville experience.
For the more budget-conscious traveler, there are several mid-range hotels and motels that offer clean, comfortable accommodations without the hefty price tag. These places might not boast the luxury of their upscale counterparts, but they provide all the essentials for a restful night. Plus, their locations are often conveniently close to major attractions and transport hubs.
Lastly, with the rise of vacation rentals, many locals have opened their homes to travelers. These options range from apartments to entire homes, allowing visitors to live like a local. It's a wonderful way to immerse oneself in the neighborhood, perhaps shopping at local markets and cooking a meal in a well-equipped kitchen.
In a nutshell, whether you're in town for a whirlwind music tour, a business trip, or a leisurely exploration, the areas around Ashworth/Brownsville ensure you have a range of lodging options to make your Nashville stay memorable.
Travel and Transportation
Traveling to and from the Ashworth/Brownsville area in Nashville is quite the breeze, especially given its strategic location concerning transportation hubs and links. For those with a penchant for air travel or frequent fliers, the proximity to Nashville International Airport is undeniably convenient. Located just a short drive away, the airport serves as a gateway not just to other parts of the US but also several international destinations. Its closeness means that whether you're catching an early morning flight or touching down late at night, the commute is relatively stress-free. Plus, with the regular influx of taxis, rideshares, and shuttles, getting to and from the airport from Ashworth/Brownsville is a straightforward affair.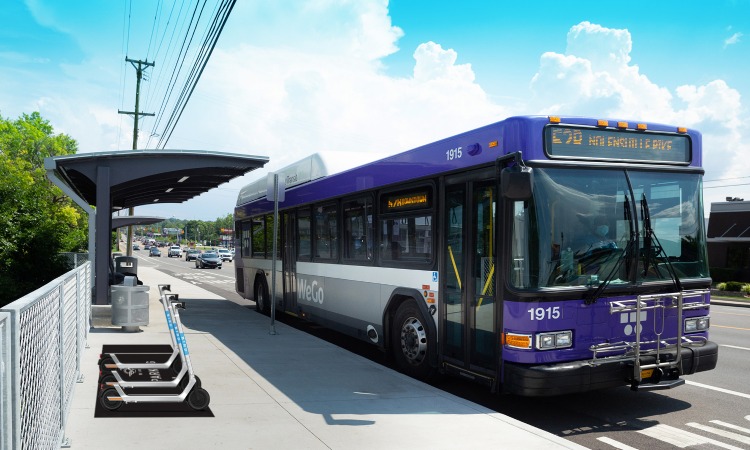 Speaking of ground transportation, the public options available to residents and visitors alike are commendable. Nashville's Metropolitan Transit Authority (MTA) offers a network of buses that crisscross the city, and several of these routes conveniently serve the Ashworth/Brownsville area. These buses are not only a cost-effective way to navigate the city but also an eco-friendly alternative to personal vehicles. The schedules are usually reliable, with frequent services during peak hours, making it easier for daily commuters or those looking to explore the city without the hassle of parking.
For those who prefer rail travel, the Music City Star commuter train is a gem. While it primarily serves the eastern suburbs and downtown Nashville, its connectivity means that with a short bus ride or car journey from Ashworth/Brownsville, you can hop onto the train. It's especially handy during events or peak rush hours when road traffic can be a tad challenging.
Another noteworthy mention is the growth of shared mobility options in the city. From bike-sharing stations to electric scooters, these modes of transport provide a fun and efficient way to cover shorter distances. They're particularly handy for quick trips within the neighborhood or when you want to enjoy a leisurely ride through some of Nashville's scenic routes.
In essence, Ashworth/Brownsville's position in Nashville ensures that whether you're jet-setting across the globe, commuting for work, or merely exploring the city's vibrant neighborhoods, you're well-connected in every sense of the word.