Ashton, Nashville, TN Homes for Sale
Ashton, Nashville, TN Homes for Sale
September 27, 2023
Ashton Homes
Ashton, located in the iconic city of Nashville, Tennessee, boasts a variety of home styles that encapsulate both the historic charm and modern aesthetics the city is known for. The homes in this neighborhood range from beautifully restored vintage bungalows to sleek contemporary townhouses. Many of these residences proudly display intricate architectural details, such as broad front porches, ornamental trims, and stained glass windows, echoing the craftsmanship of eras gone by. Yet, there is a seamless blend of these classic designs with the more updated, open-concept floor plans that cater to today's lifestyle.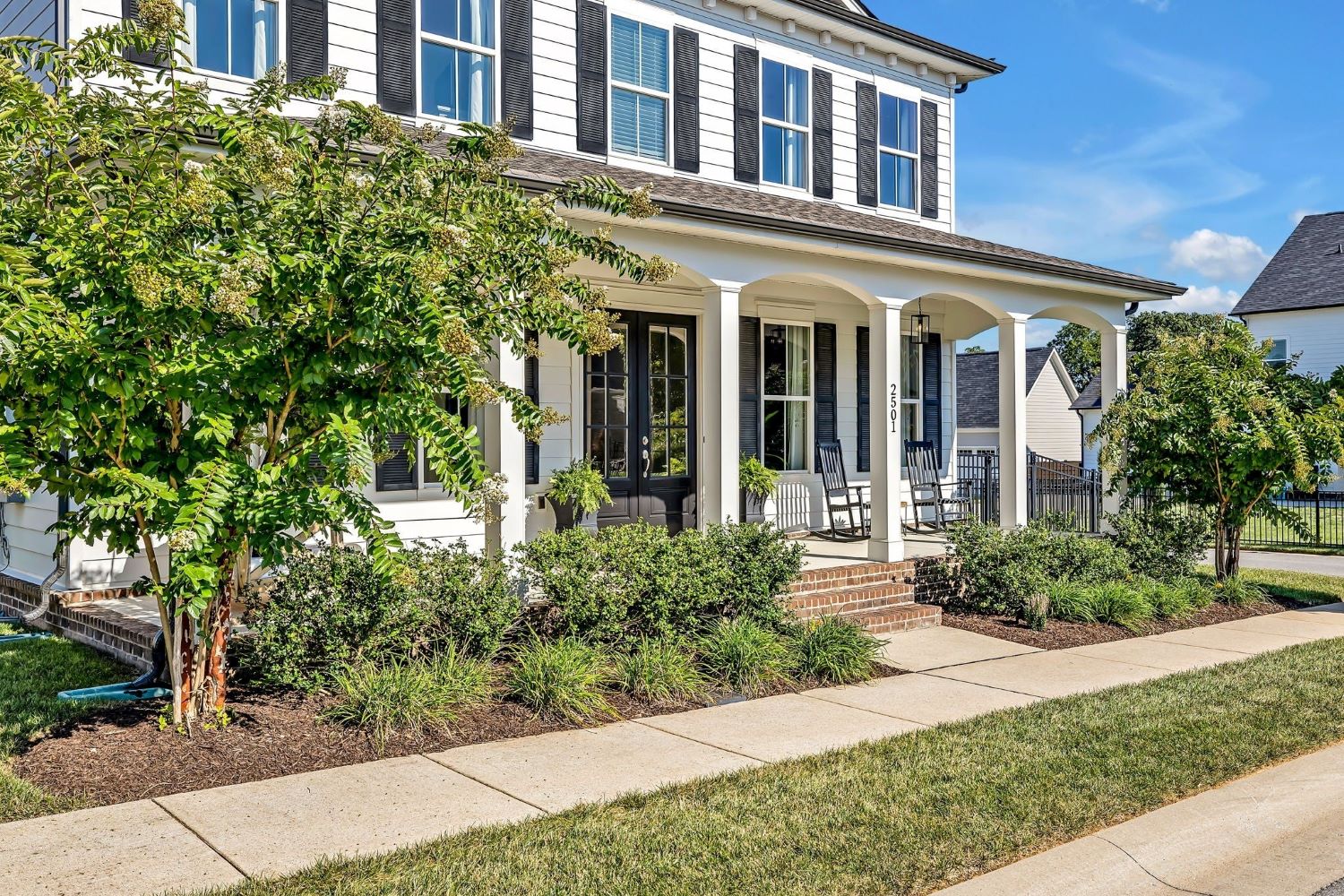 The interiors of these homes mirror the attention to detail seen on their exteriors. Many homes in Ashton are characterized by hardwood flooring, crown molding, and gourmet kitchens that seamlessly integrate modern amenities with a touch of Southern charm. With varied lot sizes, homeowners can find properties with expansive backyards, perfect for entertaining, gardening, or creating a personal oasis in the heart of the city. The mature trees that line many of Ashton's streets not only provide shade but also contribute to the area's sense of serenity and privacy.
The community surrounding the homes in Ashton is equally noteworthy. There's a palpable sense of community and neighborly connection among the residents. This is evidenced by the well-maintained communal areas, local events, and active neighborhood associations. The area offers a variety of recreational activities. Parks are abundant and provide spaces for families to gather, play, and relax. Walking and biking trails weave throughout, connecting various parts of the community and promoting a healthy lifestyle.
Beyond the recreational spaces, the amenities and services available to the Ashton community cater to every need. A mix of local boutiques, eateries, and essential services line the neighborhood's main streets, making it possible for residents to run errands or enjoy a night out without straying far from home. And, given its proximity to downtown Nashville, Ashton residents enjoy the luxury of a peaceful residential atmosphere while being a stone's throw away from the vibrant musical and cultural offerings of the city.
Education is another cornerstone of the Ashton community. The neighborhood is home to several top-tier schools, libraries, and community centers. These institutions not only offer quality education but also host various community engagement programs, strengthening the bonds between residents and fostering a sense of belonging. The harmony between the homes, the natural spaces, and the community offerings make Ashton a standout neighborhood in the heart of Nashville, TN.
Similar Communities
Neighborhoods near Ashton in Nashville, TN often mirror the city's diverse and dynamic charm, offering a blend of both historical elegance and contemporary flair. These neighborhoods share similarities in price point, construction, and lifestyle, making them appealing choices for potential homeowners looking for the unique Nashville experience.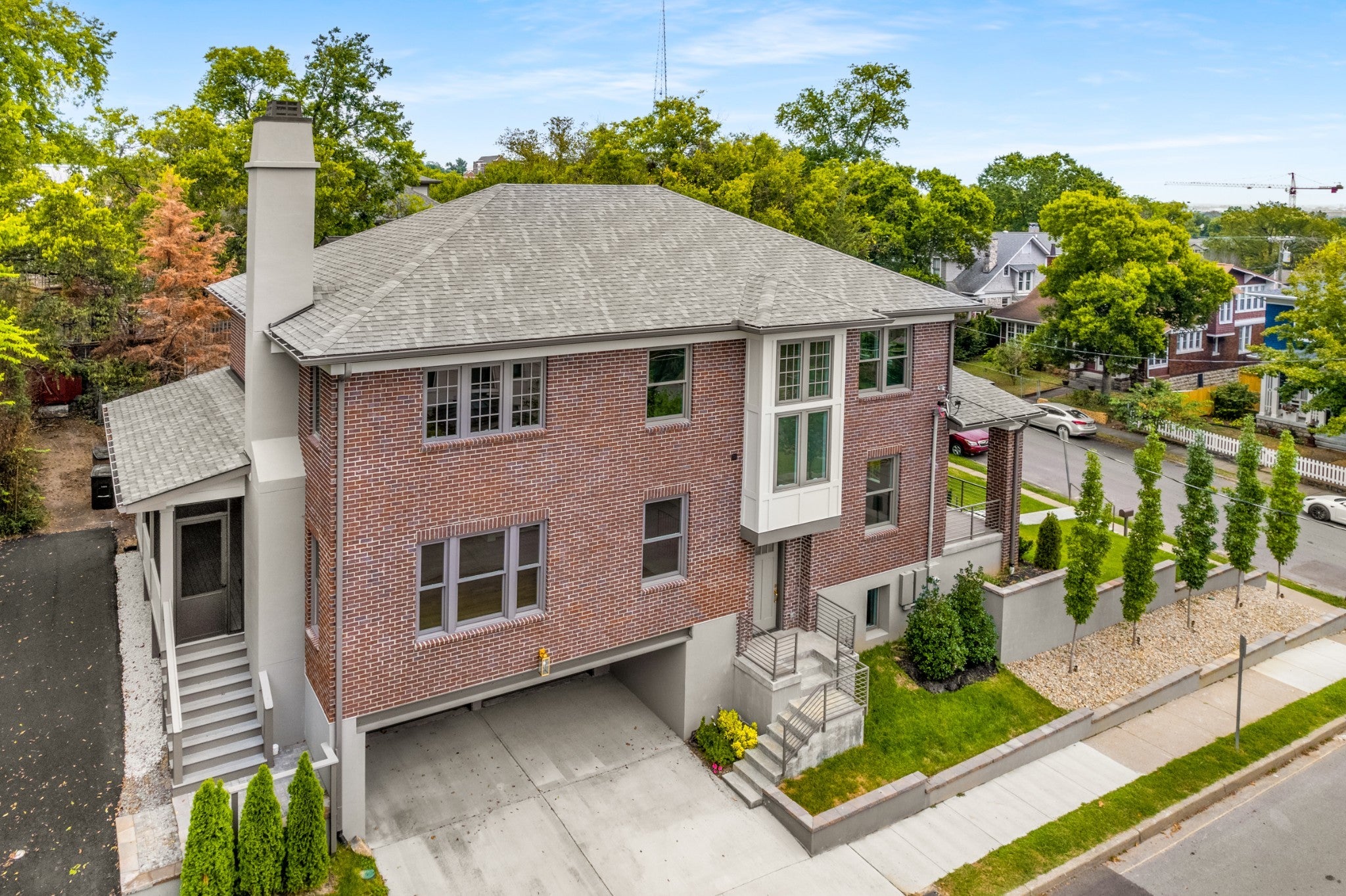 Belmont-Hillsboro, for instance, stands as a testament to the city's rich architectural history. Like Ashton, homes here exhibit a mixture of historical revival styles and craftsman bungalows, many of which have been meticulously maintained or updated to preserve their original character. The neighborhood's tree-lined streets and vibrant green spaces contribute to its welcoming atmosphere. As with Ashton, Belmont-Hillsboro residents enjoy the balance of a peaceful suburban feel combined with the advantage of being within close proximity to the bustling urban centers.
Eastwood Neighbors, located to the northeast of Ashton, shares similarities in its home offerings. The region has seen a renaissance in recent years, where newly constructed homes are designed to harmonize with the classic bungalows and cottages that have defined its streets for decades. Lifestyle in Eastwood Neighbors is lively, with its residents often enjoying its walkable streets, trendy coffee shops, and local boutiques. The sense of community in Eastwood is palpable, not dissimilar to that of Ashton, where neighbors often know each other by name and community events are frequent.
Green Hills is another nearby neighborhood that resonates with the charm synonymous with Nashville living. Known for its upscale homes and premier shopping destinations, Green Hills homes often share the same upscale price point and intricate design elements as those in Ashton. The avenues are characterized by a mix of colonial revivals, Tudor-style homes, and modern constructions, making it a sought-after neighborhood for those who appreciate architectural variety. Moreover, with its chic shopping centers, renowned restaurants, and the city's beloved Bluebird Cafe, Green Hills offers its residents an elevated urban lifestyle without compromising the sense of community that Nashville neighborhoods are known for.
Across these neighborhoods, one can find a consistent thread of harmonious living, where modern amenities meet timeless Southern charm. Their close-knit communities, combined with the architectural elegance and diverse lifestyle offerings, make them attractive alternatives or complements to the Ashton experience in Nashville.
Food Scene
Ah, the dining scene near Ashton, Nashville! It's a delightful melange of Southern classics and global flavors. If there's one thing Nashvillians pride themselves on, besides their music, it's the rich tapestry of culinary offerings sprinkled throughout the city, and the area around Ashton is no exception.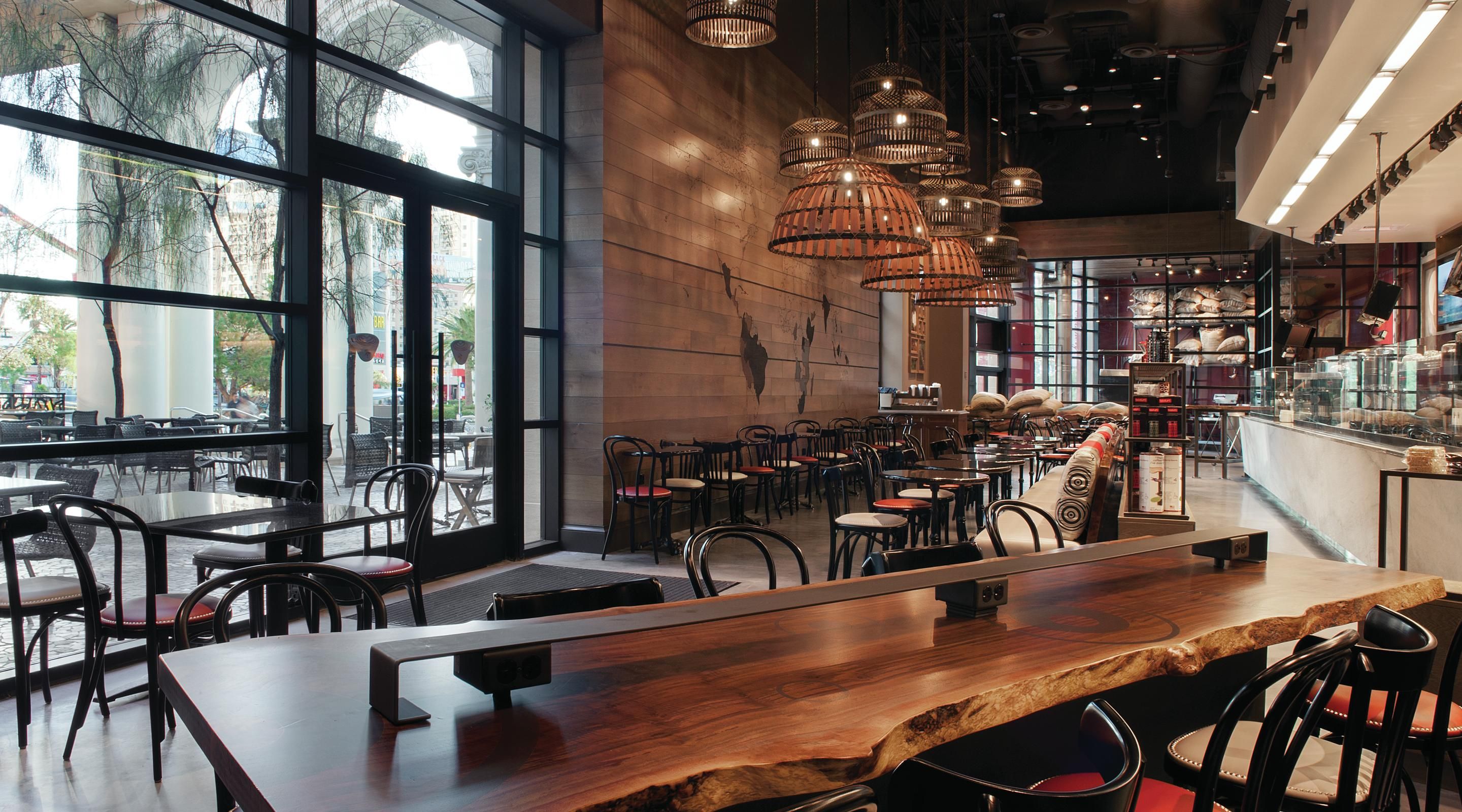 Start your culinary journey at one of the many bistros that offer traditional Southern fare. These establishments have managed to strike a balance between time-honored family recipes and contemporary twists. Picture yourself biting into a perfectly fried catfish or enjoying a bowl of shrimp and grits, where the richness of flavors takes you on a journey through generations of culinary traditions. The city's Southern roots truly shine in these dishes, and for those new to the area, it's an introduction to Tennessee's soulful culinary heritage.
But the dining narrative near Ashton doesn't stop at Southern cuisine. There's an impressive array of international options too. From authentic Thai curries that pack a punch to delicate sushi rolls crafted with precision, the world's flavors are well-represented. It's not uncommon for residents to indulge in spicy Mexican tacos for lunch and finish the day with a creamy Italian tiramisu for dessert. This global representation speaks to Nashville's growing diversity and its residents' adventurous palates.
For those who crave a more relaxed setting, the cafe culture here is vibrant. Artisan coffee shops dot the landscape, offering a blend of locally roasted beans and an array of pastries and sandwiches. These cafes often double as evening hangouts, where live music — a nod to Nashville's reputation — provides a backdrop to the clinks of coffee cups and hushed conversations. These spaces are perfect for unwinding after a long day or setting up shop with a laptop for a day's work.
Ultimately, the restaurants and eateries near Ashton are more than just places to eat; they're community hubs, places where stories are shared, celebrations are had, and the spirit of Nashville is deeply tasted in every dish.
Entertainment
Oh, the vibrant tapestry of entertainment and sporting events near Ashton, Nashville is nothing short of exhilarating! Just a stone's throw away, residents can immerse themselves in a rich variety of entertainment options that resonate with the rhythmic heartbeat of this iconic city. Nashville, being the epicenter of country music, promises unforgettable nights of live music performances. Locals and visitors alike flock to the legendary Grand Ole Opry, where the stars of the country music world light up the stage. Moreover, the neighborhood boasts an assortment of intimate venues where upcoming artists showcase their talents, allowing residents of Ashton to have a firsthand experience of the vibrant local music scene that the city is renowned for.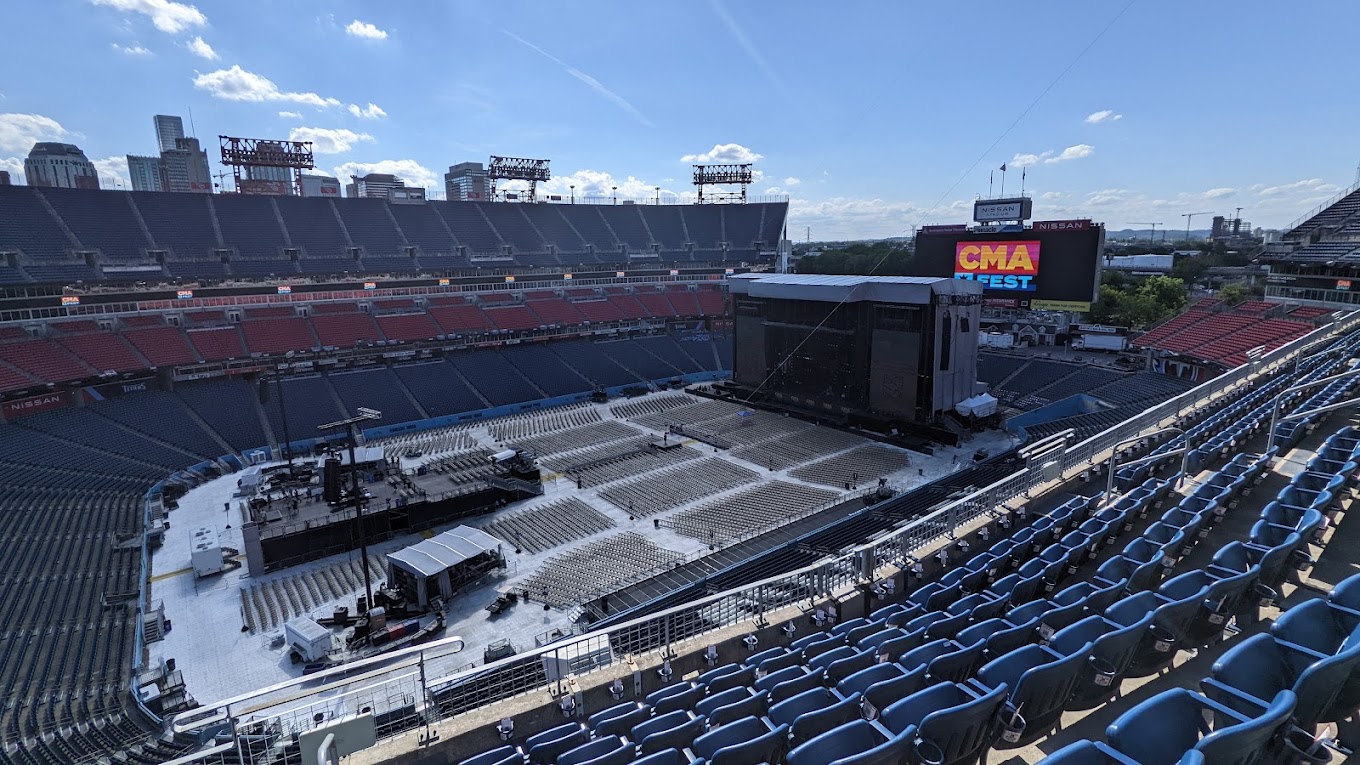 The rhythm of the city doesn't stop at music. The vibrant theatrical scene in the vicinity of Ashton is something to speak of too. With a host of playhouses and theaters presenting a diverse range of productions, from Broadway shows to avant-garde plays, there is always something to captivate the discerning theater-goer. Imagine spending an evening wrapped up in the magic of a live performance, where storytelling takes center stage, offering both cultural enrichment and entertainment in one fell swoop.
Now, let's shift gears to the bustling sporting scene. The city harbors a fervent sports community that gathers in camaraderie at the Nissan Stadium, a monument to Nashville's sporting spirit. Whether you're a football enthusiast cheering for the Tennessee Titans during the NFL season or a soccer aficionado rallying behind Nashville SC in the MLS, the energy in the stadiums is electrifying. The arenas near Ashton often resonate with the cheers and the collective anticipation of spectators who come to witness thrilling matches that leave lasting memories.
Furthermore, for those with a penchant for golf, the lush greens of the nearby golf courses offer a serene backdrop for both amateur and seasoned golfers to enjoy a day out in the sun. These courses, with their well-maintained landscapes, stand as testimonies to the city's commitment to offering diverse recreational activities for its residents.
In essence, the proximity of Ashton to these vibrant centers of entertainment and sporting events means that residents are never too far from the pulsating heart of Nashville's vibrant cultural scene, where the spirit of community, fun, and competition thrives splendidly.
Health and Wellness
Ah, when it comes to health and wellness near Ashton, Nashville, the community truly has a plethora of options that cater to both the body and soul. The commitment of the local community to a healthy lifestyle is evident in the variety of facilities and programs available to its residents.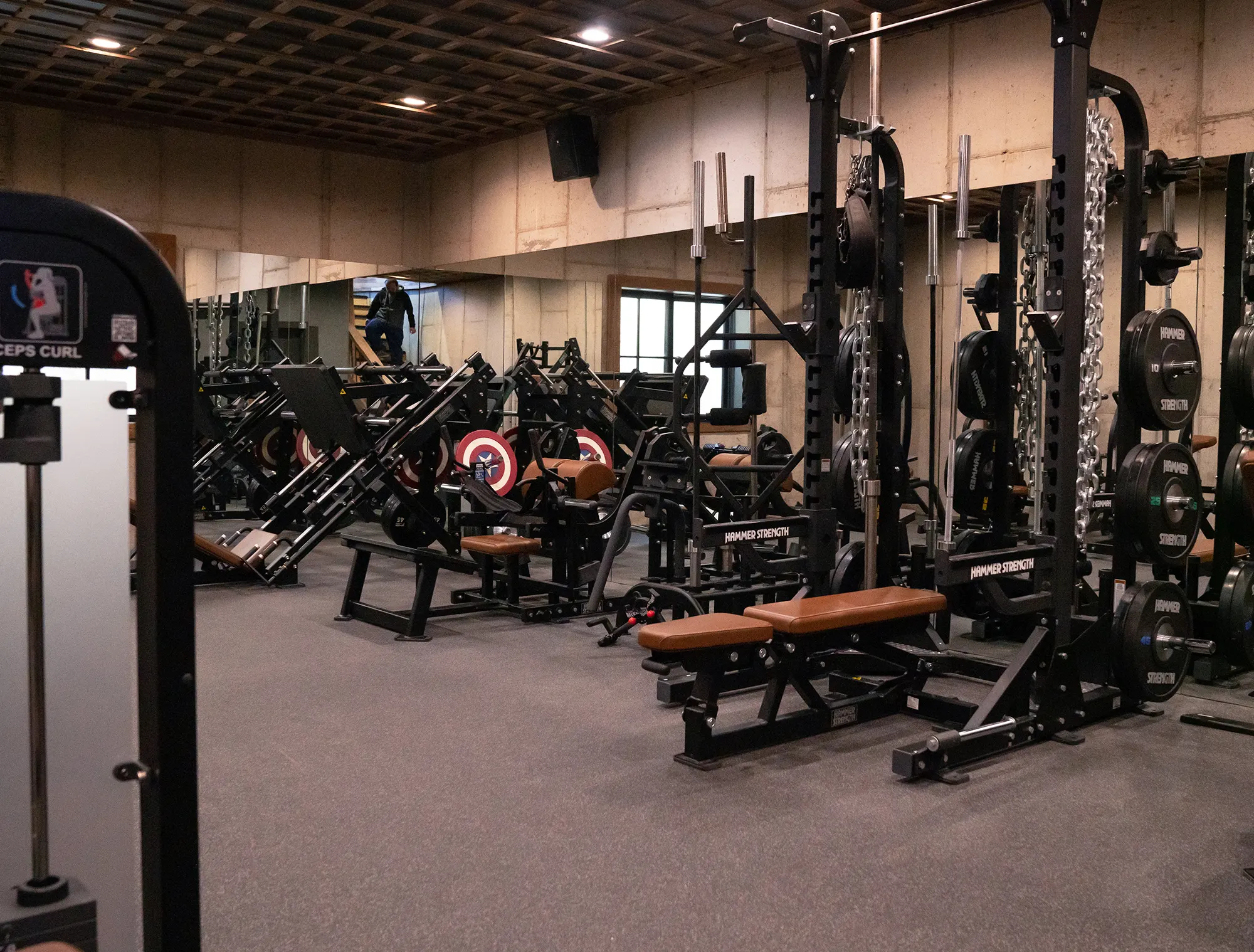 Let's begin with the numerous fitness centers and gyms dotted around the vicinity. Whether you're someone who loves to break a sweat with high-intensity workouts or someone who leans towards yoga and pilates for mindfulness and flexibility, there's a spot for you. Many of these gyms offer personalized training sessions, ensuring that workouts are tailored to individual needs. It's common to find locals chatting about their morning spin class or the rejuvenating yoga session they attended at sunrise.
For those who prefer to take their workouts outdoors, the neighborhood doesn't disappoint. The plethora of parks and green spaces near Ashton is nothing short of impressive. These serene havens are perfect for morning jogs, leisurely evening walks, or even boot-camp style workouts amidst nature. The lush landscapes, interspersed with well-maintained walking and biking trails, not only encourage physical activity but also offer a tranquil escape from the urban hustle.
Of course, a holistic approach to health goes beyond just exercise. The area is blessed with several wellness centers and spas that emphasize relaxation and mental well-being. From massages that knead away the stress to meditation sessions that guide individuals towards inner peace, these establishments provide invaluable services that rejuvenate both the mind and body.
Nutrition, an integral component of a healthy lifestyle, is also well-addressed in this locale. Farmers' markets are frequent events near Ashton, where locals can procure fresh, organic produce and artisanal products. The joy of walking through stalls, interacting with local farmers, and picking up nutrient-rich fruits, vegetables, and handmade goods is an experience cherished by many. Moreover, a number of health-focused cafes and eateries in the vicinity prioritize organic, plant-based, and clean eating options, ensuring that residents can easily make nutritious choices for their meals.
All in all, the surroundings of Ashton, Nashville, truly embody a holistic vision of health and wellness. The seamless blend of physical activity, relaxation, and nutrition-centric options make it a haven for those keen on nurturing a balanced and healthy lifestyle.
Outdoor Lifestyle
When it comes to embracing the great outdoors, the area around Ashton, Nashville truly shines. For residents and visitors alike, nature beckons with open arms, offering a multitude of experiences that rejuvenate the spirit and connect one to the serene beauty of Tennessee's landscapes.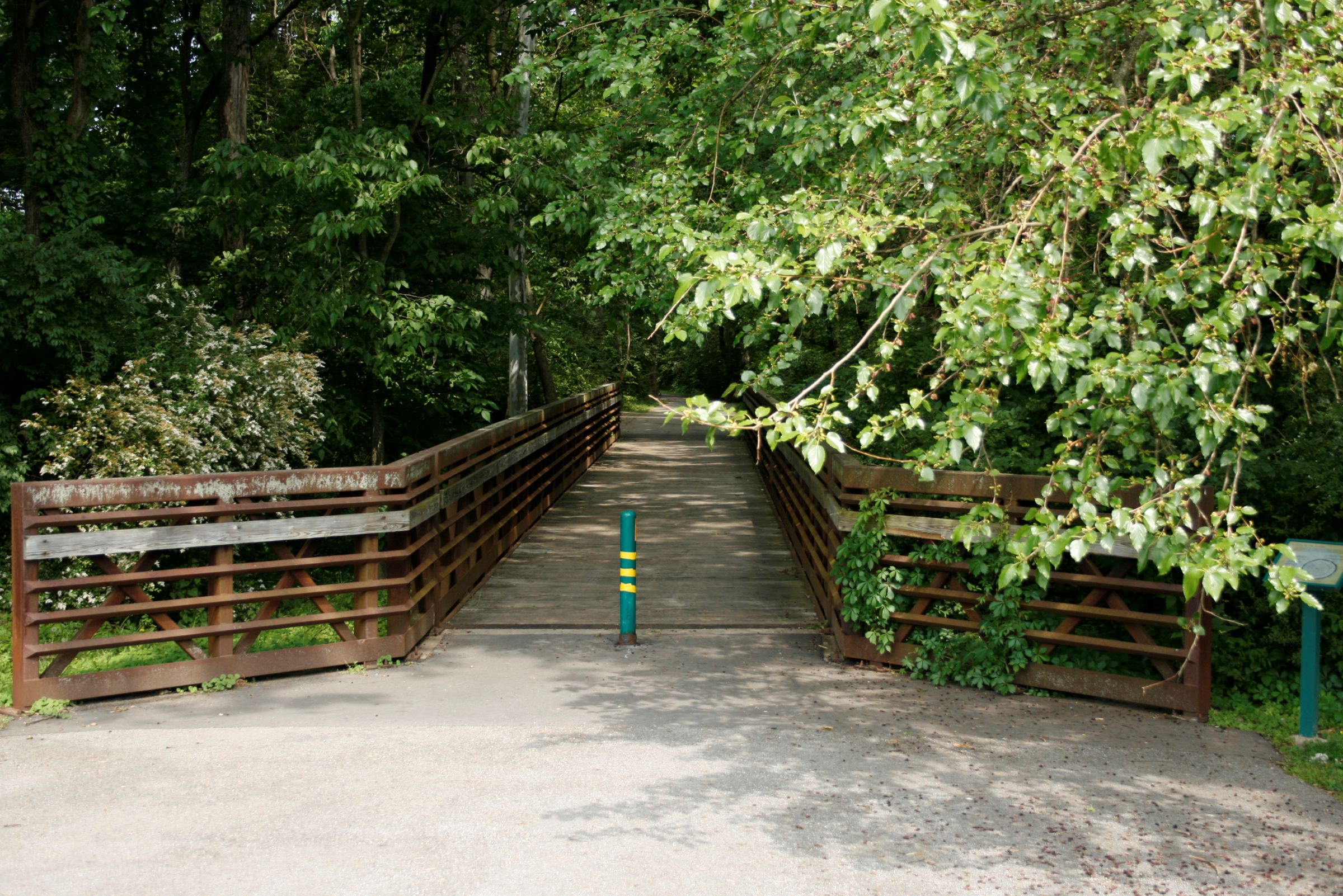 Centennial Park, not too far from Ashton, is one of the area's crown jewels. With its expansive lush greenery, the park is a favorite spot for picnickers, joggers, and families looking to spend quality time under the vast Tennessee sky. The park's centerpiece, a full-scale replica of the Parthenon, pays homage to Nashville's moniker as the "Athens of the South". And while the structure itself is impressive, the park's walking trails, duck pond, and beautifully landscaped gardens truly make it a haven for nature enthusiasts.
Then there's the scenic Shelby Bottoms Greenway, an oasis for those who love to bike, run, or simply take a long, meditative walk. Stretching over several miles, this greenway meanders through wetlands, forests, and fields, providing an immersive experience with nature. It's not uncommon for regular visitors to spot wildlife like deer, birds, and even the occasional fox, making every outing an adventure in its own right.
For the more aquatic-inclined, the Cumberland River offers a delightful avenue for outdoor activities. Kayaking and paddleboarding are popular pastimes, allowing individuals to glide over the river's calm waters while taking in the picturesque city skyline. And for those who'd rather cast a line, the river's abundant fish make it a choice spot for anglers.
Let's not forget about the community gardens sprinkled throughout the vicinity of Ashton. These plots provide a sanctuary for those with green thumbs, enabling them to cultivate everything from fragrant herbs to colorful flowers and succulent vegetables. Beyond being mere spaces for gardening, they foster community spirit, as residents often come together to share gardening tips, exchange produce, and celebrate the joys of nature.
In essence, the parks, natural areas, and outdoor spaces around Ashton stand testament to Nashville's commitment to preserving nature and promoting a lifestyle that celebrates the outdoors. Whether it's the thrill of spotting a rare bird, the calm of a sunset paddle on the river, or the simple joy of seeing a freshly planted seedling sprout, nature is interwoven into the very fabric of the community here.
Education
The area around Ashton, Nashville offers a dynamic blend of educational options, ensuring that families have a variety of choices to best suit the needs and aspirations of their children. The commitment of Nashville to education is palpable, and Ashton's vicinity is a testament to that dedication.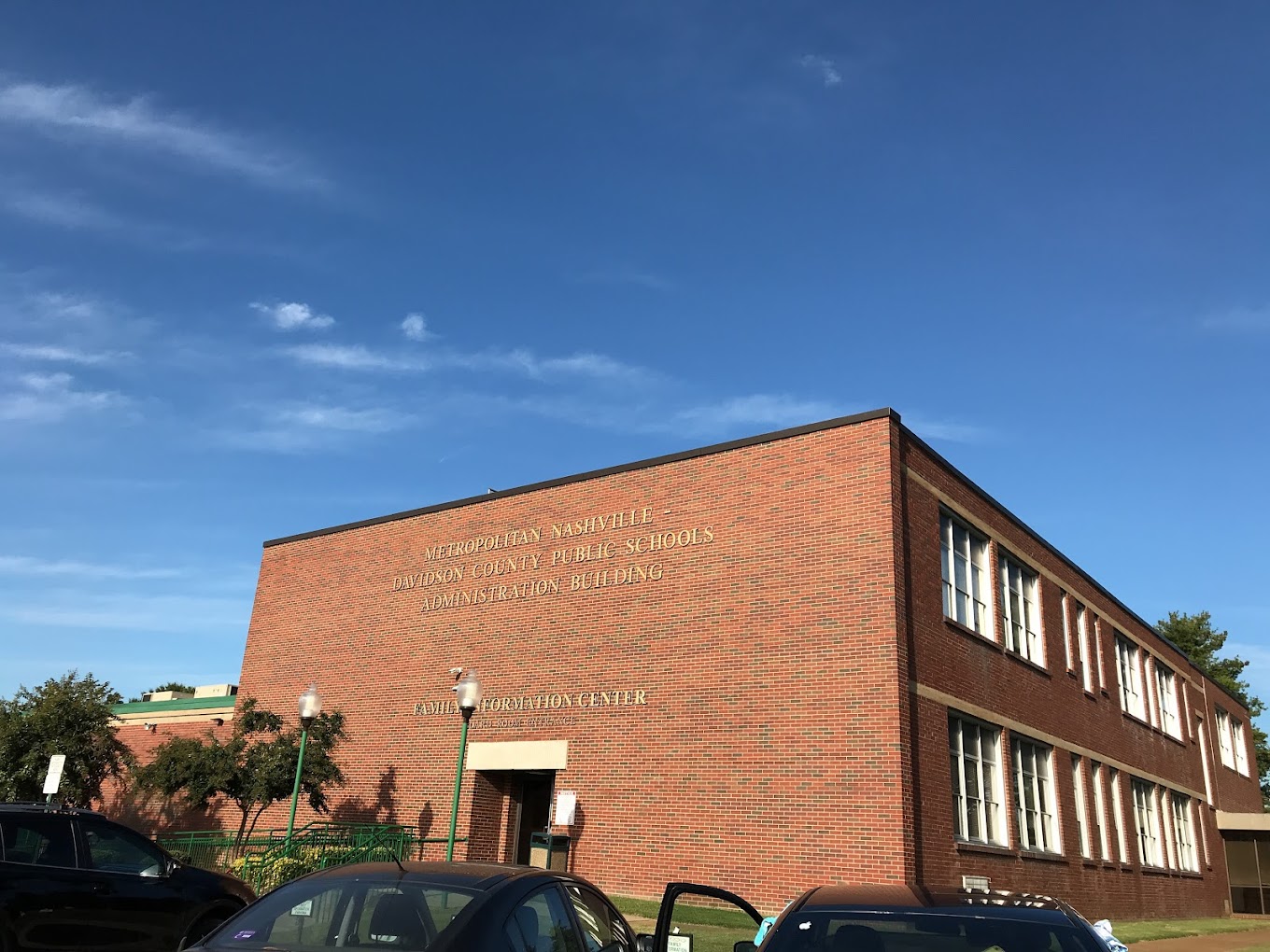 On the public education front, Nashville's Metro Public School system operates a range of schools in and around the Ashton area. These institutions pride themselves on their diverse student bodies, experienced teaching staff, and a curriculum designed to cater to the 21st-century learner. Many of these schools have seen significant investments in recent years, both in terms of infrastructure and educational programs. With a focus on holistic development, public schools here often boast robust sports programs, arts initiatives, and tech-driven learning methodologies, ensuring students receive a well-rounded education.
Diving into the realm of private education, Ashton's proximity to some of Nashville's most esteemed private institutions is noteworthy. These schools, each with its own unique ethos and teaching philosophy, cater to families seeking specialized educational experiences. Whether it's schools rooted in religious values, those emphasizing experiential learning, or institutions that prioritize international curriculums, there's a diverse tapestry of choices. These private schools often offer smaller class sizes, ensuring more individualized attention, and provide a range of extracurricular activities, from music and arts to advanced STEM programs.
Additionally, for those considering alternative educational philosophies, the area has a growing number of Montessori and Waldorf-inspired institutions. These schools focus on child-led learning, encouraging students to explore their innate interests and develop at their own pace in nurturing environments.
In essence, residents of Ashton find themselves in an educationally enriched locale. With both public and private options offering a high standard of education, families can confidently chart out academic paths for their children, tailored to their specific needs and future aspirations. The emphasis on community involvement, the dedication of educators, and the diversity of programs ensure that students in the vicinity are not just educated but truly nurtured and prepared for the world beyond the classroom.
Shopping and Retail
Ah, the allure of shopping near Ashton, Nashville! The area effortlessly blends the charm of locally-owned boutiques with the convenience of larger retail centers, creating a shopper's paradise that caters to a diverse range of tastes and preferences.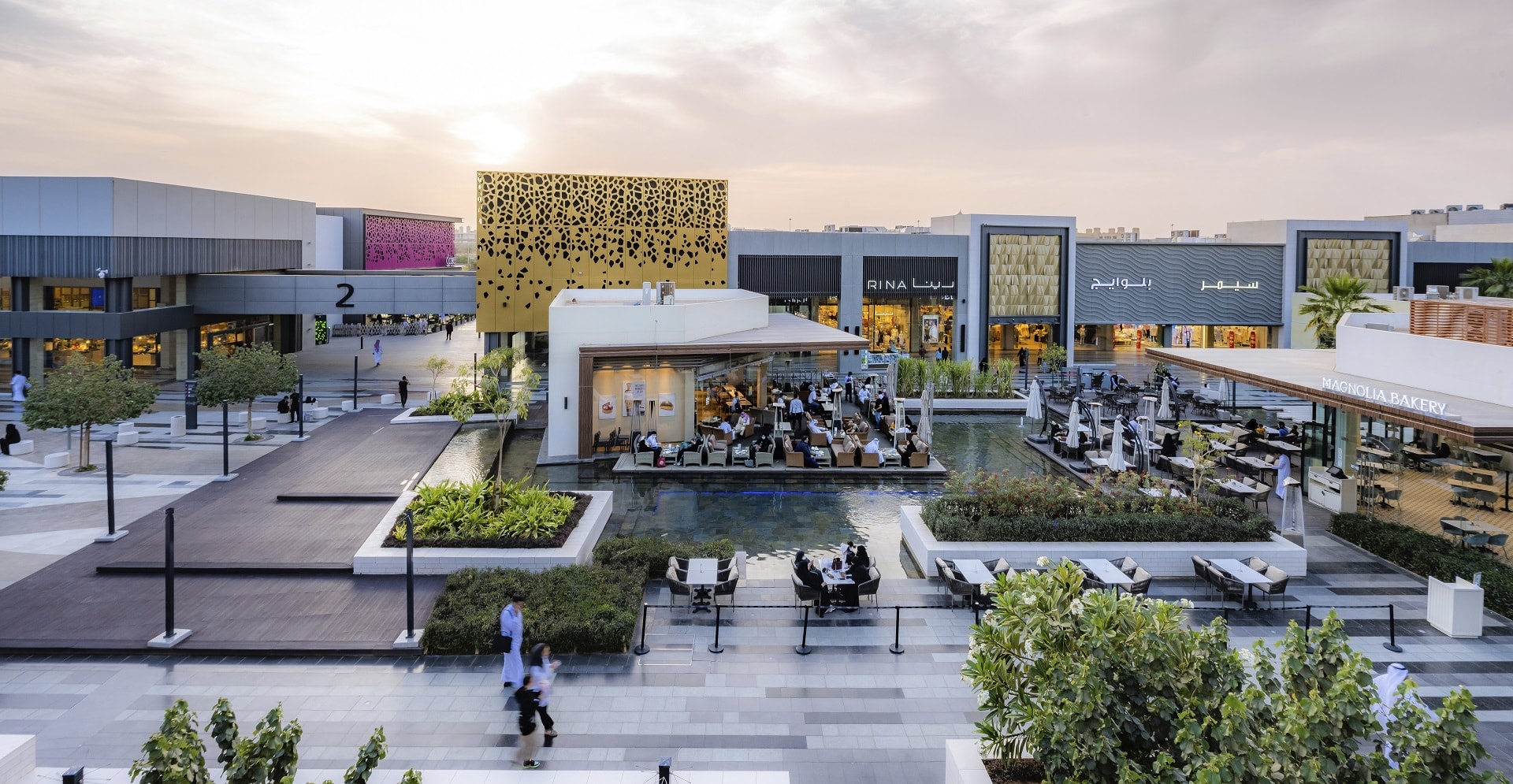 Starting with the quaint, independent stores that dot the landscape, one can't help but be enamored by their uniqueness. These boutiques, often nestled in historic buildings or trendy storefronts, offer a curated selection of items that you'd be hard-pressed to find elsewhere. Whether it's handmade jewelry, artisanal crafts, or vintage finds, the individuality of each store is palpable. It's delightful to chat with store owners who are passionate about their offerings, and their tales of sourcing or crafting products add a personal touch to the shopping experience.
For those looking for a more comprehensive shopping spree, the larger shopping complexes and malls near Ashton offer a myriad of options. Housing everything from high-end designer brands to popular high-street names, these retail hubs become a one-stop destination for fashion, electronics, home decor, and more. The spacious layouts, interspersed with cafes and eateries, make for a leisurely shopping day out, where one can indulge in retail therapy and then grab a bite to satiate those hunger pangs.
But, Nashville being the vibrant city that it is, also has its fair share of niche markets and pop-up events. The weekend markets near Ashton are a treat for those who adore unique finds. From local crafts to gourmet foods, these markets showcase the vibrant entrepreneurial spirit of Nashville's residents. It's not just about buying; it's about immersing oneself in a cultural experience, where local artisans share their crafts, and food vendors whip up delectable treats that capture the essence of the city.
All in all, shopping near Ashton, Nashville offers a delightful mix of the old and the new, the trendy and the classic. It's a testament to Nashville's dynamic spirit, where tradition meets modernity, and where every shopping excursion promises not just products, but stories and experiences to cherish.
Hotels and Lodging
Ah, the vibrant business landscape around Ashton, Nashville! This area pulsates with the dynamism of diverse industries, creating a mosaic that's reflective of Nashville's ever-evolving economic profile.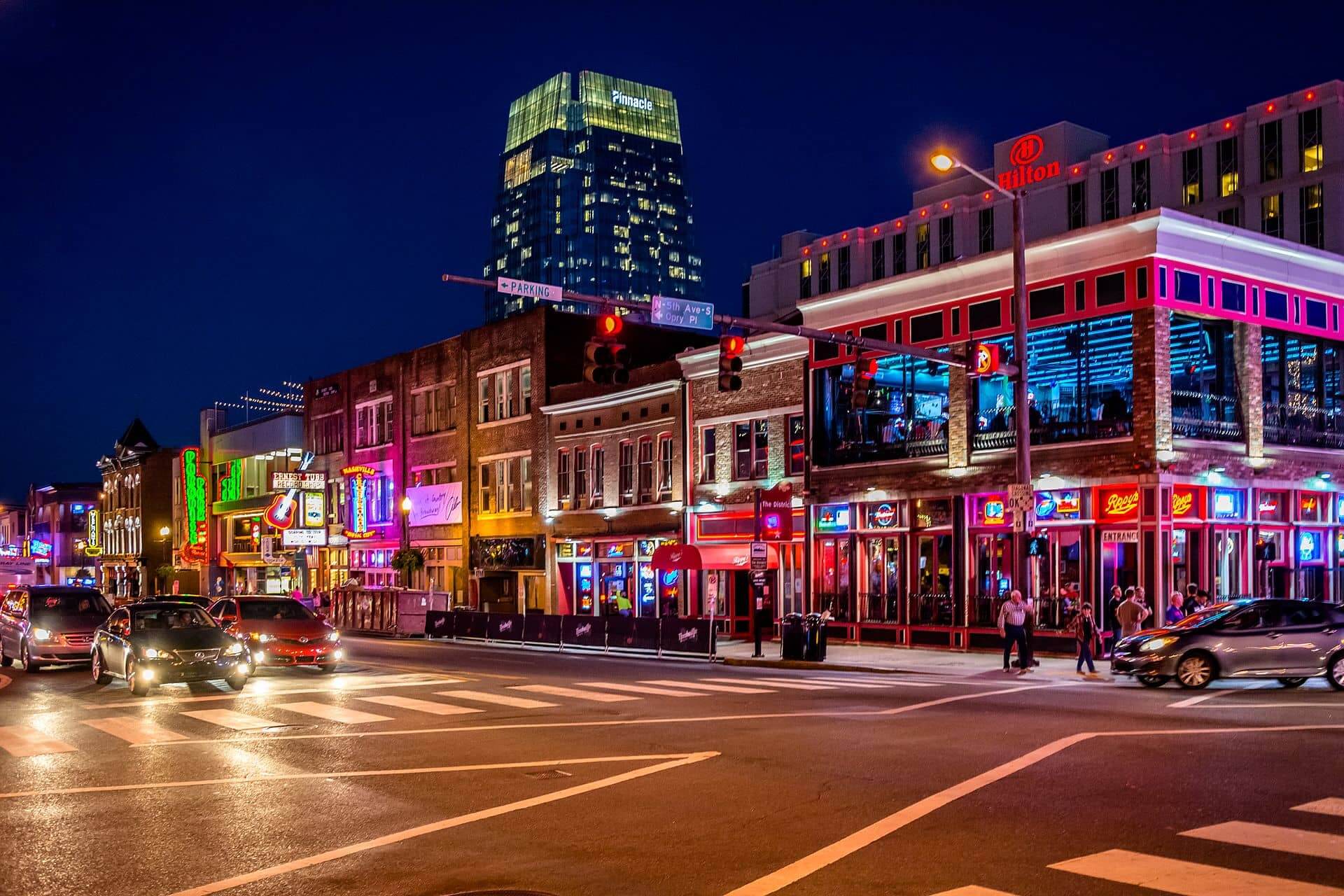 First and foremost, when you think of Nashville, it's impossible not to let your mind wander to the iconic world of music. Often dubbed as the "Music City", Nashville houses numerous recording studios, music labels, and agencies that focus primarily on country music but also span a variety of other genres. This industry not only brings fame to the city but also a substantial number of jobs, from artists and producers to sound engineers and marketers.
Beyond the melodic strains of the music sector, healthcare has carved out a significant niche for itself in Nashville's economy. The vicinity of Ashton is peppered with medical centers, research institutions, and corporate healthcare entities. Renowned for its cutting-edge research and patient care, this sector attracts professionals from across the country and boosts the local economy with a mix of direct healthcare services and supporting businesses.
The rise of the tech industry in Nashville has also been quite noteworthy. Over the years, the area around Ashton has seen a surge in startups and tech firms that focus on everything from software development to digital marketing. The city's commitment to fostering innovation is evident in the numerous incubators and shared workspaces that have sprouted, serving as nurturing grounds for budding entrepreneurs and innovators.
Moreover, the hospitality and tourism industry plays a pivotal role in the local economy. Given Nashville's status as a cultural hub, hotels, restaurants, and entertainment venues have flourished. These businesses, catering to both locals and the influx of tourists, contribute significantly to the city's economic vitality.
Lastly, the education sector, with its array of colleges, universities, and training institutes, not only educates the next generation but also serves as a significant employer in the region. The institutions, with their faculty, administrative staff, and supporting roles, add another layer to the economic tapestry of the area around Ashton.
In essence, the neighborhoods surrounding Ashton in Nashville thrive on a harmonious blend of traditional industries and modern ventures. The rich tapestry of businesses and industries ensures a robust and resilient economy, offering opportunities and growth for its residents and the city at large.
Hotels and Lodging
Ah, when it comes to finding a place to rest your head near Ashton, Nashville, the variety truly caters to every traveler's taste and budget. From upscale hotels to cozy bed and breakfasts, the hospitality scene around Ashton beautifully encapsulates the warmth and charm of Nashville.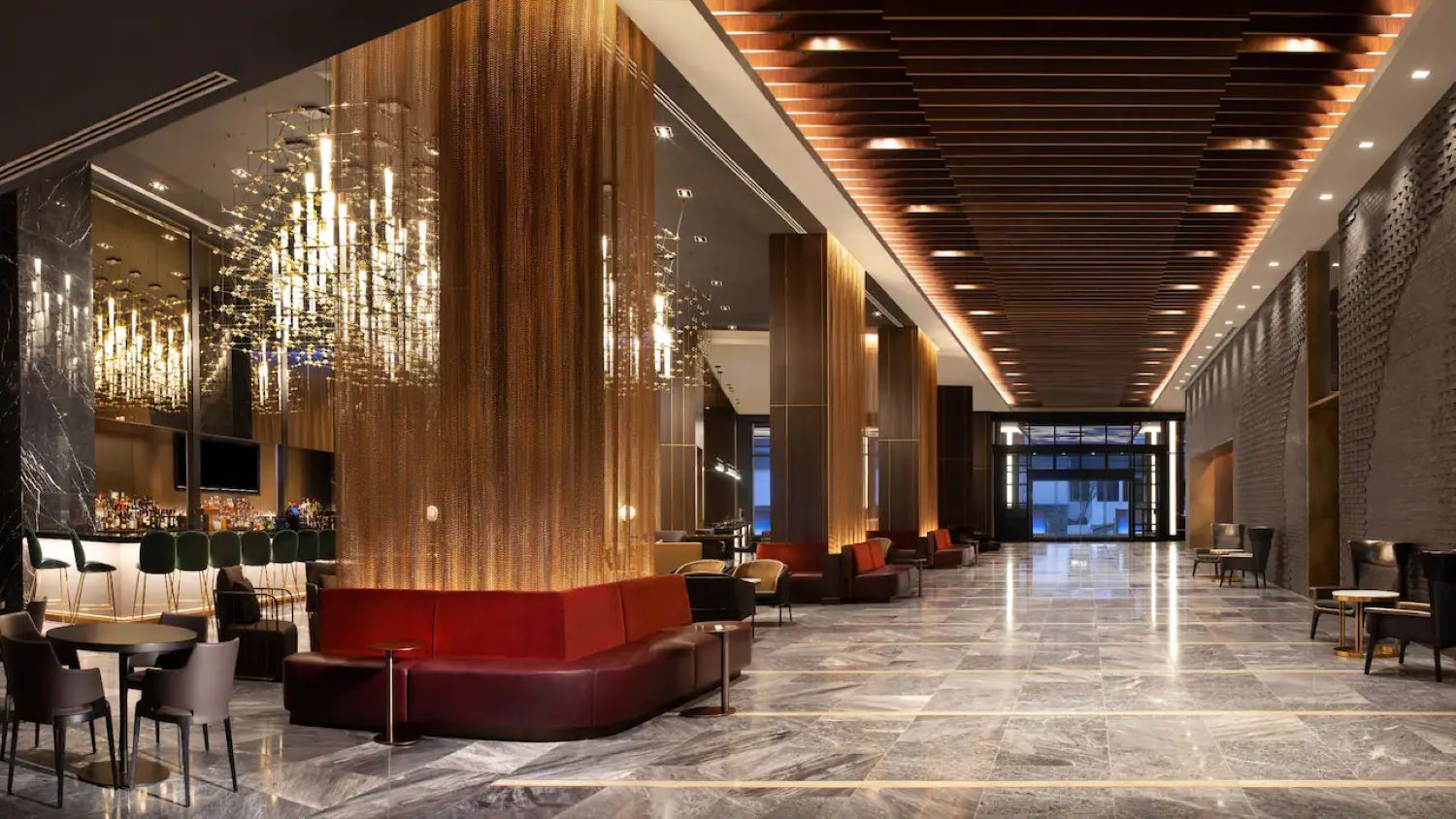 Delving into the realm of luxury, there are several high-end hotels close to Ashton. These establishments, with their gleaming facades and impeccable service, promise a stay marked by opulence. Inside, guests are treated to plush rooms, world-class amenities, and often, spectacular views of the Nashville skyline. What's more, many of these hotels house gourmet restaurants where one can indulge in a gastronomic journey, and spas that provide that much-needed relaxation after a day exploring the city.
For those seeking a more intimate experience, the bed and breakfasts around Ashton are a sheer delight. These establishments often occupy historic homes, exuding a charm that's reflective of Nashville's rich past. With their limited number of rooms, guests here can expect personalized service and a feeling of being right at home. Morning breakfasts are special affairs, with homemade goodies, fresh brews, and often, delightful conversations with fellow travelers or the hosts themselves. Each B&B has its unique character, be it through the architecture, the decor, or the stories shared by its innkeepers.
Then there are the boutique hotels and mid-range lodgings that strike a balance between luxury and affordability. These hotels, often designed with artistic flair, provide modern amenities while also allowing guests to soak in the local ambiance. Their strategic locations make them perfect for travelers keen on exploring the city's nooks and crannies without straying too far from their comfort zone.
Of course, with Nashville being a hub for music and culture, some accommodations also infuse musical themes into their experience. It's not uncommon to find hotels hosting live music nights, showcasing local talent, or even offering themed rooms that pay homage to music legends.
In a nutshell, the lodging options near Ashton, Nashville ensure that every traveler, whether on a romantic getaway, a business trip, or a solo adventure, finds just the right spot to unwind and soak in the essence of this vibrant city. The blend of Southern hospitality with contemporary comforts makes for memorable stays, echoing the heart and soul of Nashville.
Travel and Transportation
For residents and visitors around Ashton, Nashville, convenience in transportation is one of the many perks. When it comes to flying in or out, the Nashville International Airport is the primary gateway, and it's conveniently located just a short drive away from Ashton. This bustling airport not only caters to domestic flights connecting major cities across the U.S. but also has an increasing number of international flights. Whether you're catching an early morning flight or arriving late at night, the relatively close proximity of the airport ensures that commutes are usually hassle-free and swift.

But it's not just about air travel. The public transportation scene near Ashton is something that deserves a mention. The Metropolitan Transit Authority (MTA) offers a network of buses that traverse the city, ensuring that those without personal vehicles can easily get around. The routes are pretty comprehensive, allowing residents and visitors to conveniently travel to various parts of Nashville, whether it's for work, leisure, or any other purpose.
And for those who prefer a more modern touch to their commuting experience, ride-sharing platforms like Uber and Lyft are popular and widely used in the area around Ashton. Just a few taps on a smartphone, and a ride can be at your doorstep in minutes. It's perfect for those spontaneous night-outs or when you're in a rush and need a quick ride.
There's also been growing enthusiasm around biking in Nashville. With the city investing in bike-friendly infrastructure, many residents around Ashton are opting to cycle their way through, especially for shorter distances. It's not just a great way to beat the traffic, but also an eco-friendly and healthy mode of commuting.
In essence, while Ashton exudes a suburban charm, it's well-connected in terms of transportation, ensuring that whether you're jet-setting across the country or just heading downtown for a gig, getting there is never a major concern. The blend of traditional public transit with modern ride-sharing ensures that everyone finds a mode of transportation that fits their rhythm.