Ashley Green, Nashville, TN Homes for Sale
Ashley Green, Nashville, TN Homes for Sale
December 5, 2023
Ashley Green Homes
Nestled in the heart of Nashville, TN, Ashley Green presents an embodiment of Southern charm, harmoniously paired with contemporary amenities. Each home in Ashley Green displays distinct architectural features, exhibiting a blend of traditional aesthetics and modern design. The intricate detailing, from expansive front porches to the choice of muted color palettes, is reminiscent of the historical grandeur of Nashville, while the state-of-the-art interiors ensure homeowners enjoy every modern comfort. Large windows are a recurring feature in many of these homes, drenching the living spaces with an abundance of natural light, thereby creating an inviting atmosphere that speaks of warmth and coziness.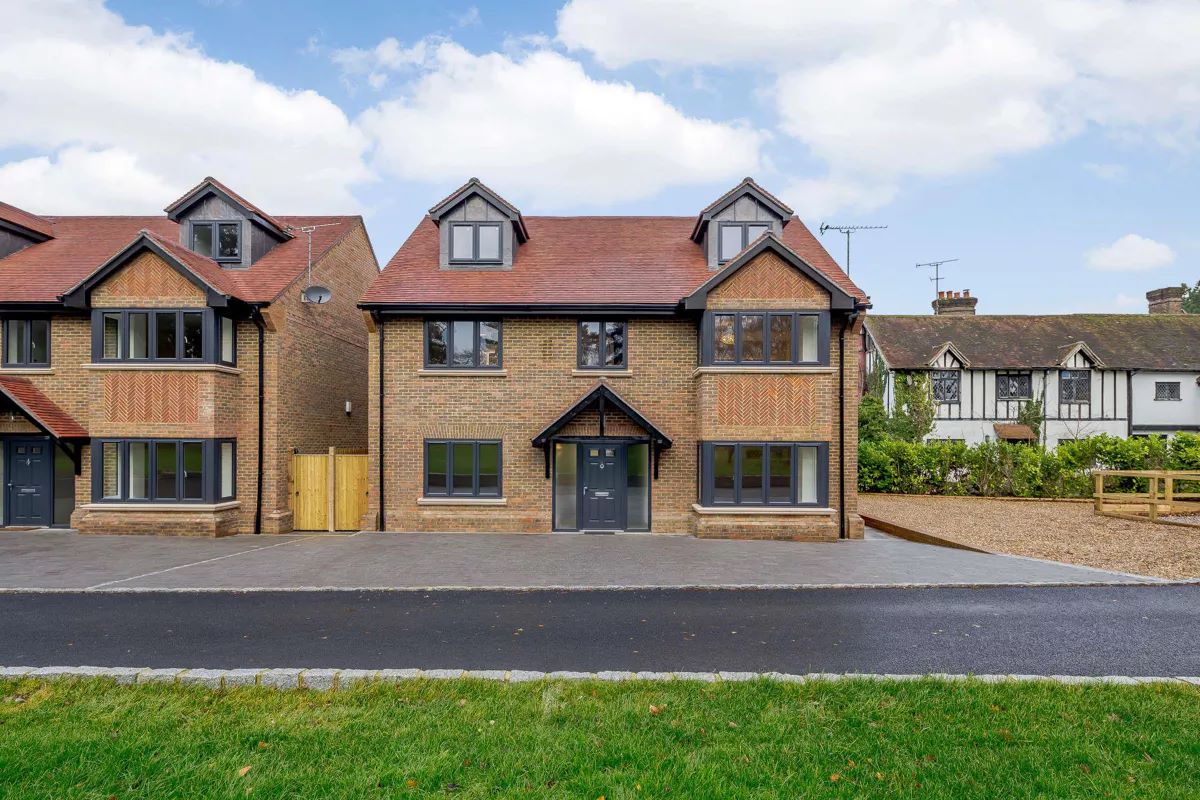 Beyond the confines of these stunning homes, Ashley Green is surrounded by an equally enticing community. The tree-lined streets and well-maintained sidewalks create an environment conducive for evening strolls or morning jogs. The meticulous landscaping, with bursts of colorful blooms and lush green lawns, reflects the community's commitment to preserving nature and providing residents with serene vistas. The gentle hum of daily life here is punctuated by the sounds of children playing in nearby parks and neighbors exchanging pleasant greetings.
Moreover, the proximity of Ashley Green to key destinations in Nashville makes it a preferred choice for many. The neighborhood boasts of a variety of local boutiques, gourmet restaurants, and cafes, capturing the vibrant spirit of Nashville's culinary and arts scene. Furthermore, its strategic location ensures residents are never too far away from essential services, be it schools of repute, healthcare facilities, or shopping centers. Residents often laud the community's sense of connectedness; it's a place where one can enjoy the privacy of a serene residential enclave while still being a part of Nashville's lively tapestry.
The communal spirit of Ashley Green is also noteworthy. Numerous community-led events, from seasonal festivals to weekend farmer's markets, imbue a sense of belonging among the residents. These gatherings serve as testament to the neighborhood's emphasis on fostering strong relationships and promoting communal well-being. It's this blend of beautiful homes, strategic location, and a tight-knit community that makes Ashley Green a sought-after destination in Nashville.
Similar Communities
In the heart of Nashville, several neighborhoods parallel Ashley Green in terms of price point, construction, and lifestyle, offering potential homeowners a broad palette of choices.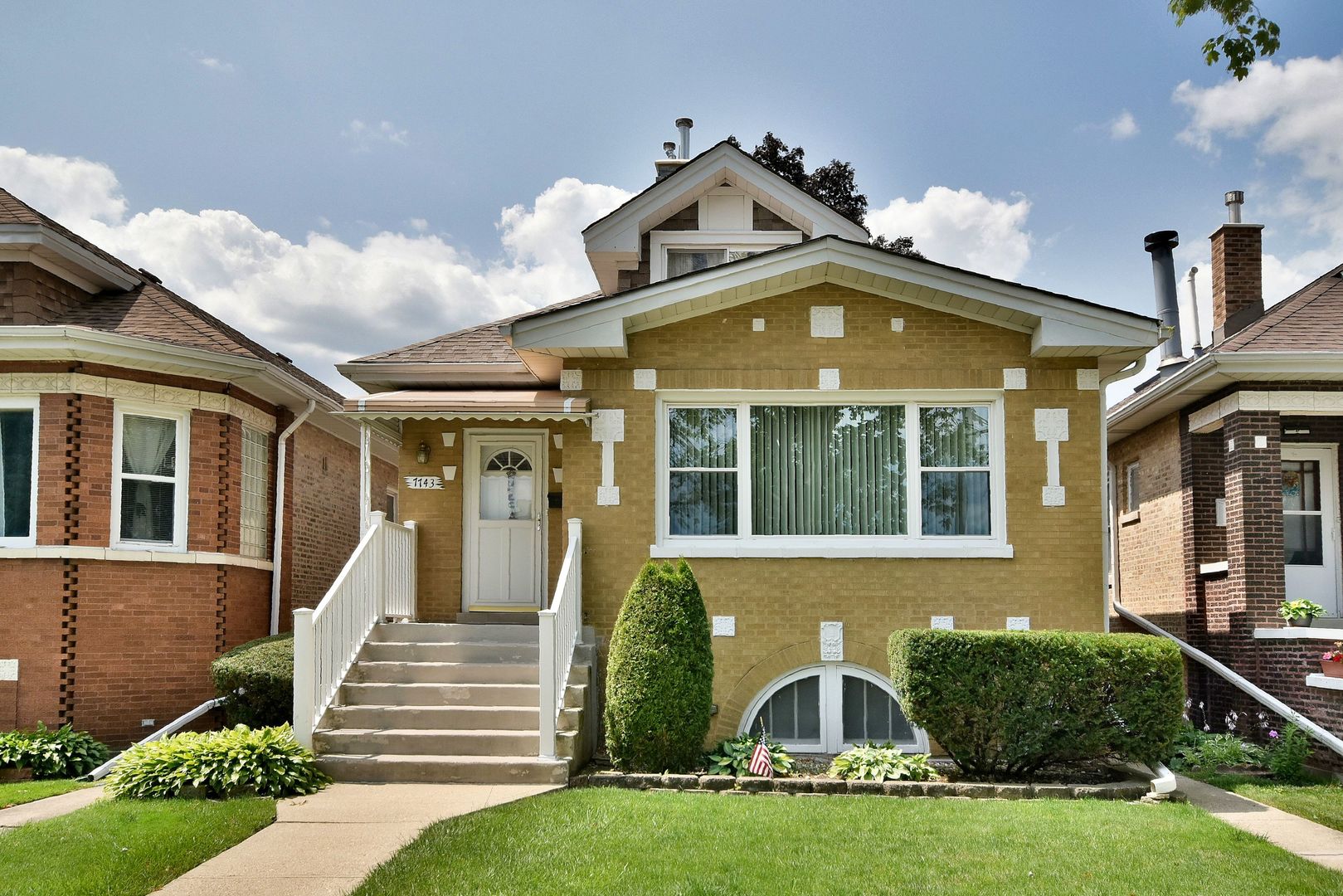 Firstly, there's the charming enclave of Elmwood Park. Like Ashley Green, homes here exude an aura of timeless elegance intertwined with modern sophistication. Construction patterns in Elmwood Park draw from traditional Southern designs, offering spacious front porches, red brick facades, and gabled rooftops. Interiors, however, are equipped with contemporary amenities, ensuring a seamless blend of old-world charm and modern-day luxury. Elmwood Park's quiet tree-lined streets and the rhythmic cadence of everyday life echo the lifestyle of Ashley Green, providing its inhabitants with a peaceful, community-centric environment.
Not far from Elmwood Park lies Magnolia Trace, another neighborhood that bears striking resemblances to Ashley Green in terms of price and lifestyle. Magnolia Trace homes are often characterized by their attention to detail — be it the ornate door frames, custom woodwork, or landscaped gardens. The neighborhood is also enriched by a community that takes pride in its shared values and commitment to preserving the tranquility and beauty of the area. Here, families and individuals alike can find solace in the harmonious blend of private living and community engagement.
Another noteworthy mention is Cedarbrook Estates. With a slightly more modern architectural flair, the homes still resonate with the familiar Southern aesthetic, with large verandas, expansive lawns, and intricate facades. Large windows and open-floor plans are common features here, much like Ashley Green, providing ample natural light and a sense of space. Cedarbrook's community is active and vibrant, with numerous community events, recreational areas, and public spaces that promote camaraderie among residents. Its lifestyle, defined by a balance of leisure, activity, and communal interactions, mirrors that of Ashley Green, making it a favored choice for many.
Each of these neighborhoods, while bearing their unique signature, share a kindred spirit with Ashley Green. They not only represent refined living but also embody a lifestyle that's rooted in community, tradition, and modern conveniences.
Food Scene
Ah, the culinary scene near Ashley Green in Nashville, TN, truly is something to talk about! Just a stone's throw away from the neighborhood, one can delve into a plethora of dining options that reflect the rich tapestry of Nashville's food culture.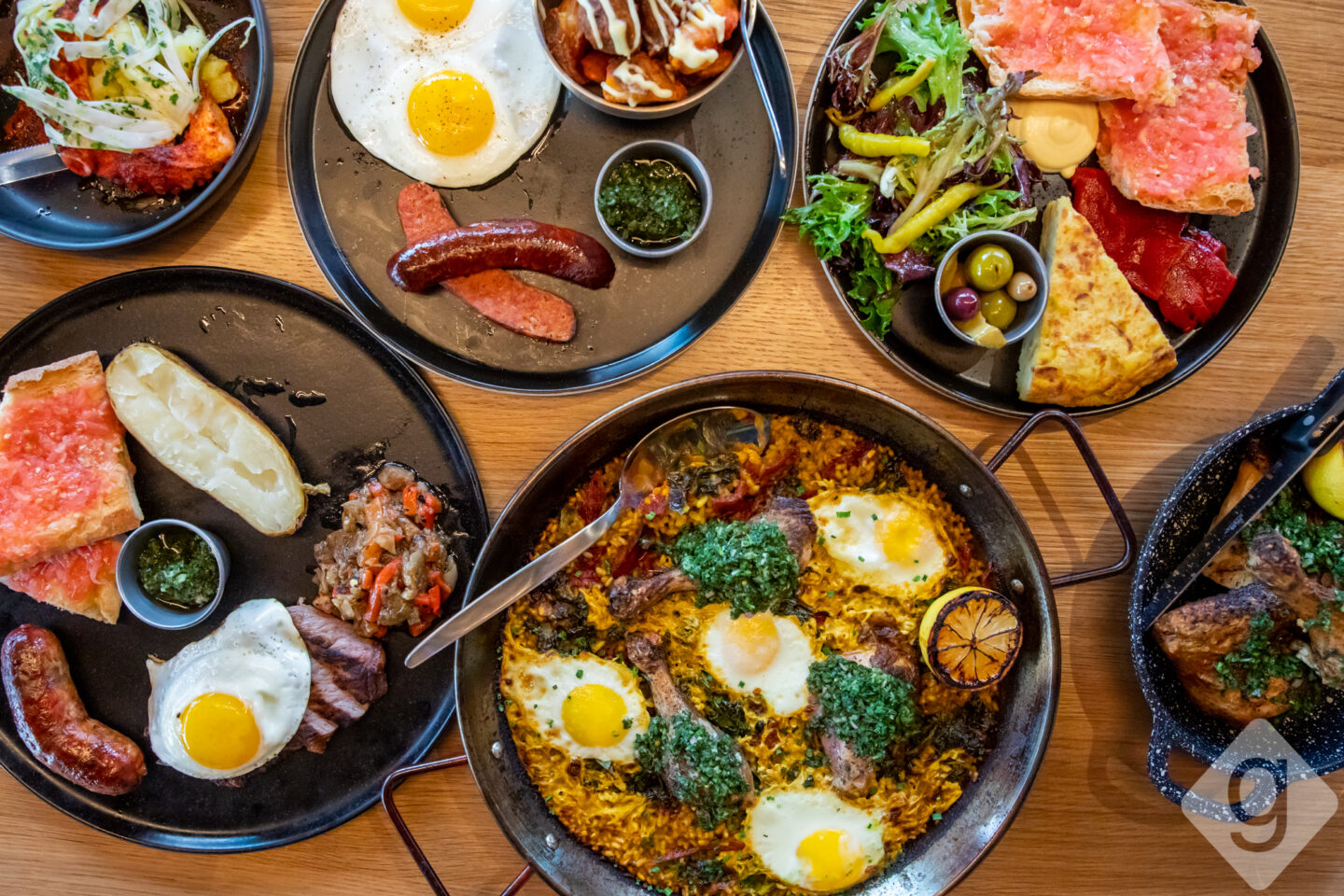 For starters, there's the ever-popular Whistle & Plate, which has quickly become a neighborhood favorite. Their farm-to-table approach has earned them rave reviews, and rightfully so. Whether you're in the mood for a hearty brunch or a cozy dinner, their dishes, made from locally sourced ingredients, boast flavors that are both authentic and refreshing. The ambient lighting and rustic decor create an atmosphere that's both intimate and inviting, making it an ideal spot for both casual gatherings and special occasions.
Just down the road, Bistro Lune offers an exquisite foray into French cuisine. The chef, who spent several years in Paris, brings a touch of authentic French flair to every dish. The escargot, drenched in garlic and parsley butter, has been a conversation starter for many, and the duck confit is, without a doubt, a masterpiece in its own right. Paired with their extensive wine list, Bistro Lune promises a dining experience that transports you straight to the heart of Paris.
For those who have a penchant for Asian flavors, Orchid House is a must-visit. Their fusion menu, drawing inspirations from Thai, Japanese, and Vietnamese cuisines, offers a tantalizing array of dishes. The sushi rolls, meticulously crafted, are a visual and gastronomic delight. And their Pho, with its aromatic broth and tender meat, is comfort in a bowl, especially during Nashville's chillier months.
In the mood for something quick and flavorful? Sam's Deli, with its array of sandwiches, salads, and beverages, is the perfect spot for a light lunch or a grab-and-go dinner. The roast beef sandwich, layered with fresh veggies and a secret sauce, has been dubbed by many as "the best in town."
In essence, the vicinity of Ashley Green is a culinary treasure trove, with each restaurant offering a unique taste and experience. Whether you're in the mood for fine dining or a quick bite, the options are both diverse and delightful.
Entertainment
When it comes to entertainment and sporting events, the vicinity of Ashley Green in Nashville, TN is brimming with activity. Being in the heart of Music City, residents are never too far from some toe-tapping action.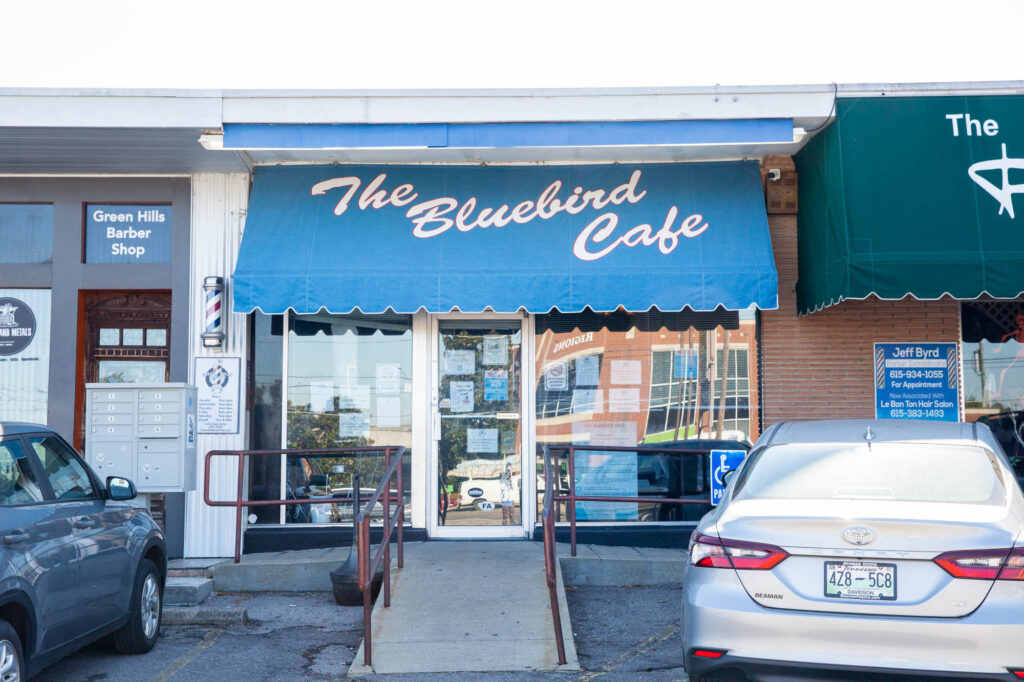 One of the most noteworthy venues around is the renowned Bluebird Cafe, not too far from Ashley Green. This iconic spot has seen many aspiring musicians become household names. On any given night, you can walk into the Bluebird and find both budding songwriters and renowned artists sharing their music in an intimate setting. The experience is nothing short of magical; it's like witnessing musical history in the making.
For those with a flair for the theatrical, the nearby Grand Ole Opry is an absolute treat. Known as the home of American music, the Opry hosts some of the biggest names in the country music industry. Its live music shows, broadcasted worldwide, have made it a cultural icon. Whether you're a country music aficionado or just someone looking for a good time, an evening at the Opry promises stellar performances and memories that will last a lifetime.
Now, for sports enthusiasts, the Nissan Stadium is the place to be. A quick drive from Ashley Green, this impressive arena is the battleground for the Tennessee Titans. The energy on game days is palpable. Fans draped in navy blue, titans blue, and white flock to the stadium, turning the area into a sea of team spirit and camaraderie. But it's not just about football; the stadium also hosts soccer matches and major concerts, ensuring there's something for everyone.
Just around the corner is the Bridgestone Arena, a haven for hockey fans. As the home of the Nashville Predators, the arena becomes the epicenter of excitement during hockey season. The fast-paced matches, coupled with the electrifying atmosphere, make it a thrilling destination for locals and visitors alike. Beyond hockey, Bridgestone also plays host to numerous concerts, bringing a mix of genres and artists to its stage.
In essence, the area around Ashley Green is a melting pot of cultural, musical, and sporting events. There's a vibrant rhythm to life here, ensuring residents and visitors are always entertained and engaged.
Health and Wellness
If there's one thing that stands out around Ashley Green in Nashville, TN, it's the emphasis on health and wellness. For residents who are keen on maintaining a balanced lifestyle, the options are abundant and diverse.

First and foremost, the Greenway Trails are a local gem. Meandering through picturesque settings, these trails offer the perfect backdrop for morning jogs, evening walks, or even weekend cycling adventures. They're a haven for outdoor enthusiasts, providing an oasis of calm right in the midst of urban hustle. Plus, with the changing seasons, the views are ever-evolving, making each visit a unique experience.
For those who prefer an indoor setting for their fitness routines, the UrbanFit Gym is worth noting. Located just a short drive from Ashley Green, this state-of-the-art facility boasts the latest in fitness equipment, a variety of group classes, and certified trainers ready to assist. Whether it's a high-intensity spin class, calming yoga sessions, or strength training you're after, UrbanFit caters to every fitness level and preference.
Now, health and wellness aren't just about physical exercise. That's where the Serenity Spa comes into the picture. A sanctuary of relaxation, this spa offers an array of services that rejuvenate both the body and mind. From deep tissue massages and holistic therapies to skin treatments using organic ingredients, the spa emphasizes holistic well-being, ensuring visitors leave feeling refreshed and balanced.
Nutrition plays a pivotal role in a balanced lifestyle, and the community around Ashley Green understands that well. The Fresh Greens Market is a testament to this. Specializing in organic produce, locally-sourced dairy, and an array of health foods, this market is the go-to spot for health-conscious residents. Their selection of fresh juices and smoothies, rich in nutrients, are especially popular among locals.
Furthermore, for those seeking guidance on mental wellness, the Harmony Wellness Center offers workshops and sessions focusing on mindfulness, meditation, and stress management. Their team of experienced therapists and counselors provide valuable insights and tools, ensuring individuals can navigate life's challenges with resilience and poise.
In essence, the vicinity of Ashley Green is incredibly supportive of a holistic approach to health and wellness. It's a community that understands the symbiotic relationship between the mind, body, and soul, offering resources that cater to each facet.
Outdoor Lifestyle
Nashville, especially around the Ashley Green area, is truly a haven for nature lovers and outdoor enthusiasts. The blend of urban life with pockets of lush green spaces ensures that residents can enjoy the best of both worlds.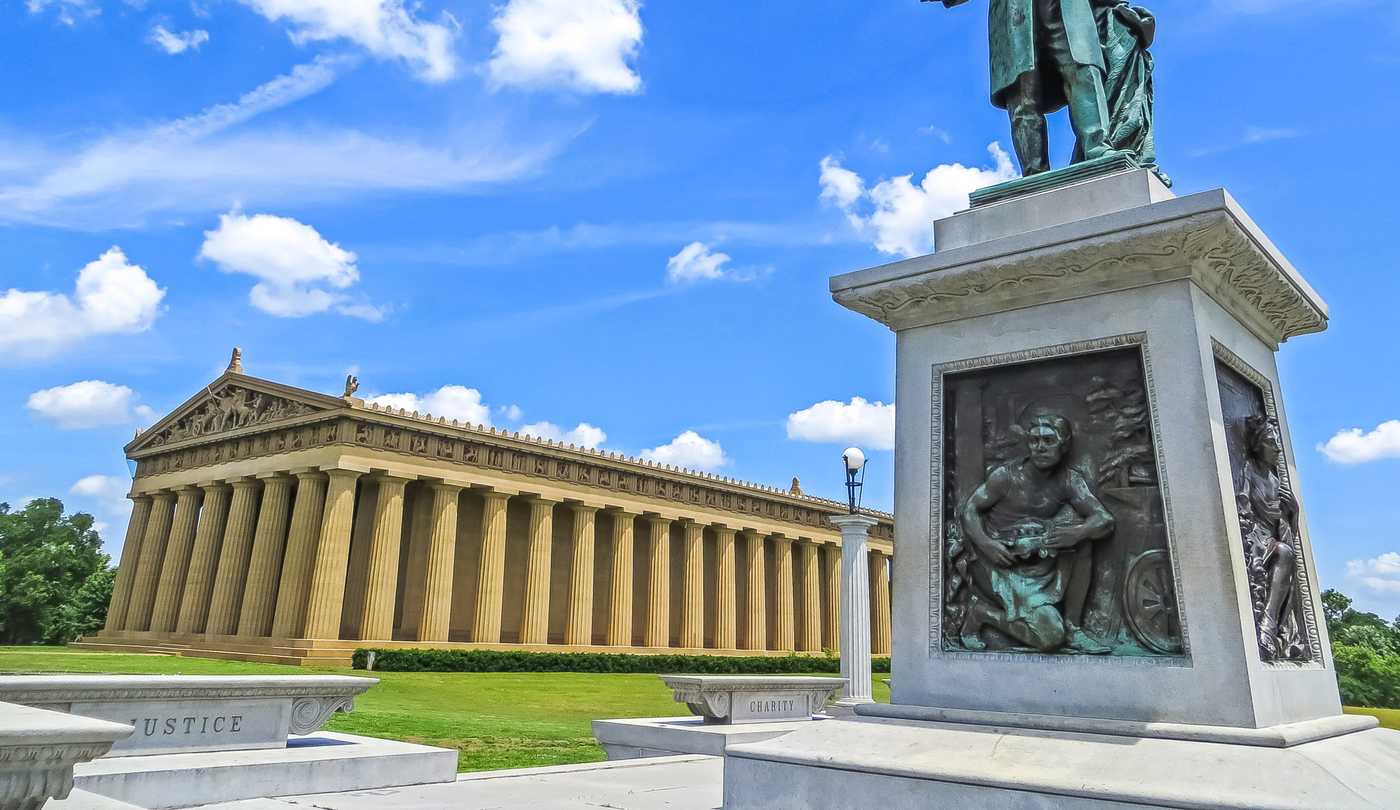 Centennial Park, not far from Ashley Green, is often buzzing with activity. Spanning over 132 acres, it's an expansive space that caters to a plethora of outdoor activities. The park's centerpiece, a full-scale replica of the Parthenon, is not only an architectural marvel but also provides a touch of historical allure. The serene lake within the park, where ducks often make a playful appearance, is a favorite spot for picnickers and those looking for a momentary escape from the urban grind. Children can be seen frolicking in playgrounds, while others engage in spirited games of frisbee or simply lounge on the grass with a book in hand.
For those who have a penchant for botanical beauty, the nearby Green Hills Botanical Garden is a sight to behold. This sprawling space is meticulously curated with a variety of flora, each section telling a different story. From aromatic herb gardens to vibrant flower beds that bloom in synchronized harmony, it's a place that invites contemplation and admiration. Birdwatchers, too, find solace here, as the garden attracts a myriad of avian species, turning the space into a melodious symphony on early mornings.
If hiking is your calling, then the Radnor Lake Natural Area and Wildlife Refuge is the spot. Just a short drive from Ashley Green, this sanctuary offers several trails that cater to different fitness levels. The dense canopy, the shimmering lake, and the frequent sightings of wildlife make each hike an adventure. It's not uncommon to spot deer gracefully prancing around or to hear the distant hoot of an owl.
Additionally, the Cumberland River, snaking its way around Nashville, offers a host of water-based activities. Kayaking, canoeing, or just sitting by its banks watching the world go by, the river provides Ashley Green residents with yet another venue to connect with nature.
All in all, the area around Ashley Green champions the outdoor lifestyle. The easy accessibility to parks, nature reserves, and recreational spaces ensures that residents can immerse themselves in nature's bounty whenever the heart desires. Whether you're an avid hiker, a relaxed picnicker, or someone who simply wants to breathe in some fresh air, there's a spot waiting for you.
Education
For families residing in Ashley Green, Nashville, TN, the educational landscape is as diverse as it is enriching. There's a harmonious blend of both public and private institutions that cater to a wide array of academic needs and preferences.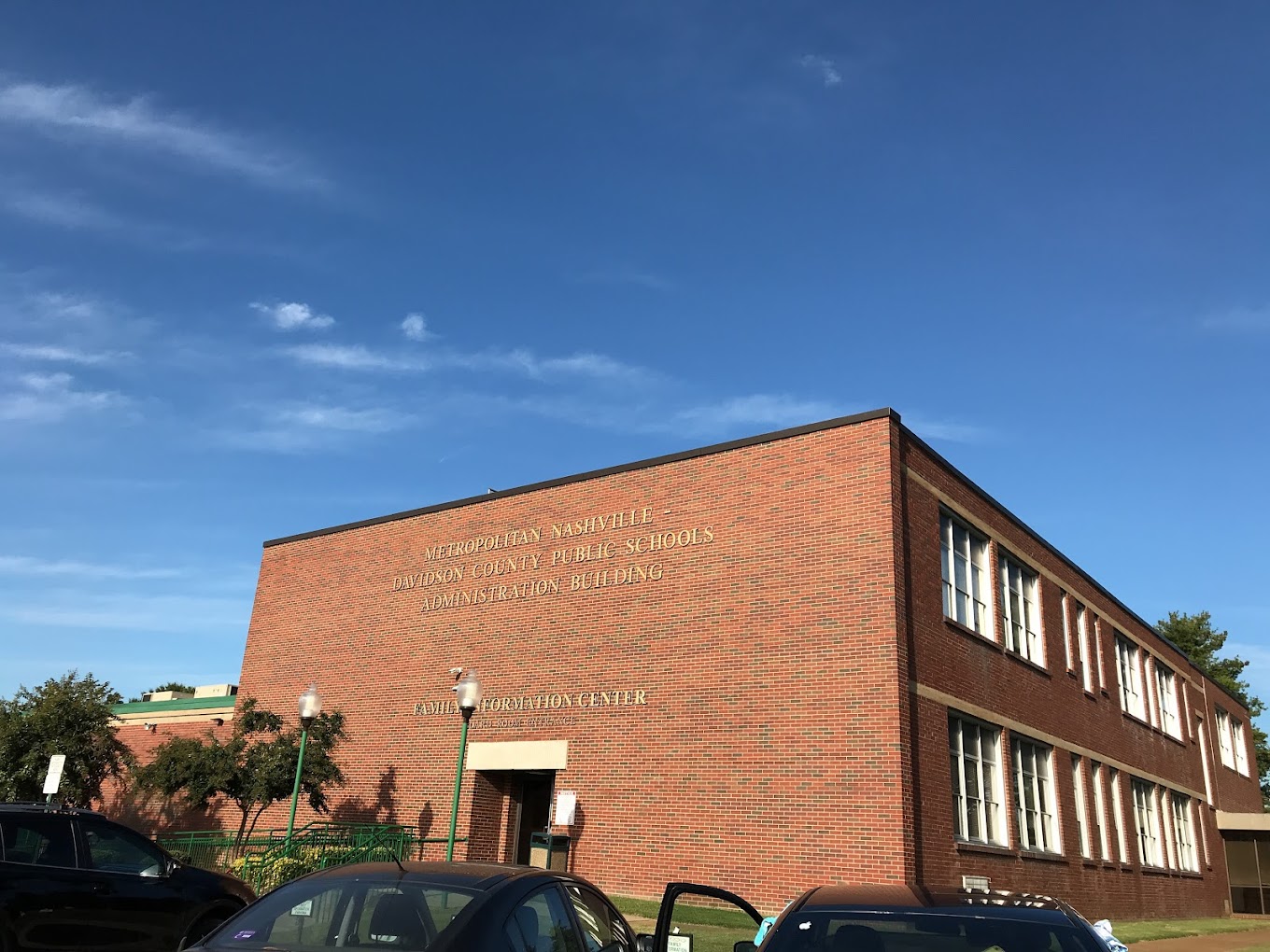 Starting with the public sector, residents of Ashley Green are served by the esteemed Metro Nashville Public Schools district. One standout is Green Hills Elementary School, known for its dedicated teaching staff and a curriculum that emphasizes holistic development. The school's strong arts and music programs, alongside its STEM initiatives, ensure that students are exposed to a broad spectrum of learning experiences. The community often raves about the annual school events, which foster a sense of unity and showcase the talents of its students.
On the high school front, Nashville High School stands as a beacon of academic excellence. With its Advanced Placement courses, robust extracurricular activities, and a sports program that has garnered numerous accolades, it's a hub for developing young minds and nurturing their varied interests.
For families considering private education, the vicinity of Ashley Green doesn't disappoint. The illustrious Larkspur Academy is nestled just a short drive away. This private institution boasts a low student-to-teacher ratio, ensuring personalized attention for each child. Their curriculum, while rigorous, is balanced with programs that emphasize character development, community service, and global awareness. Many Ashley Green parents speak fondly of the academy's mentorship programs and the lifelong friendships their children form within its historic walls.
Another noteworthy mention in the private sector is the Pinebridge School, a Montessori-inspired institution. Focusing on self-directed learning, Pinebridge offers a unique educational environment where students are encouraged to explore their passions at their own pace. The verdant campus, with its open classrooms and interactive learning spaces, is often abuzz with students engrossed in projects, be it tending to the school garden or engaging in a lively debate.
In essence, the area around Ashley Green in Nashville provides families with a rich tapestry of educational choices. Whether one's leaning is towards the traditional public school system or the tailored approach of private institutions, there's a school ready to welcome and nurture every young mind.
Shopping and Retail
When it comes to shopping and retail, the vicinity of Ashley Green in Nashville, TN, truly shines. From chic boutiques to expansive shopping centers, residents find themselves amidst a plethora of retail options that cater to varying tastes and budgets.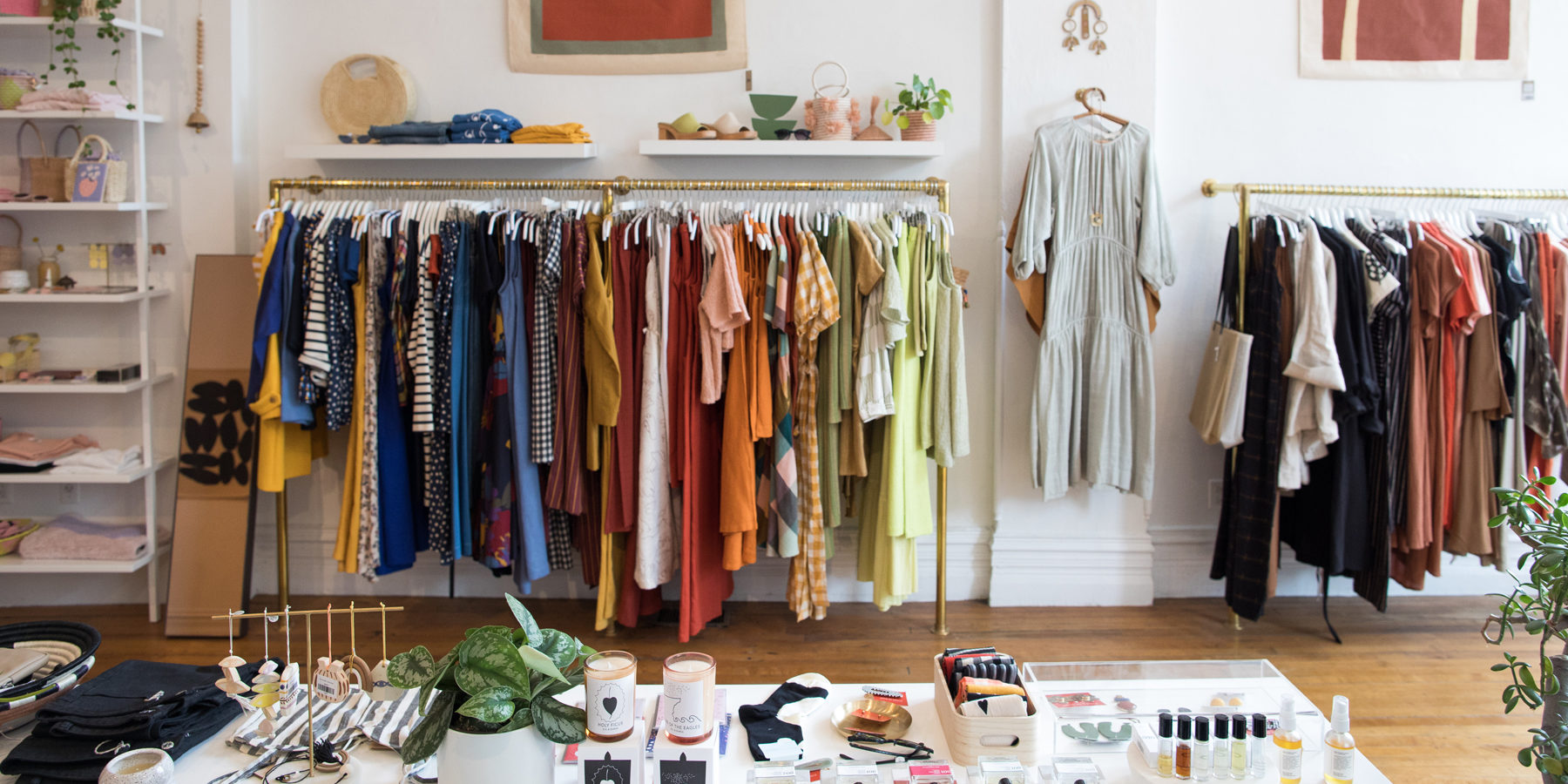 Nestled close by is The Greenway Plaza, a shopping haven for many locals. This shopping center boasts a curated mix of national retailers and locally-owned boutiques. Whether you're on the hunt for the latest fashion trends, unique artisanal crafts, or simply wish to window shop, this plaza offers a delightful experience. Many residents of Ashley Green often speak about their weekend strolls here, punctuated with delightful finds and the occasional indulgence from the plaza's charming cafes.
For those who love the charm of boutique shopping, Elm Street is the place to be. This quaint strip is dotted with unique stores that offer everything from vintage apparel to bespoke jewelry. Each boutique has its own distinct character and narrative. Moonlit Trinkets, for instance, is known for its handcrafted jewelry, while The Vintage Vogue offers retro fashion finds that transport shoppers to bygone eras. Elm Street is also home to several pop-up events throughout the year, showcasing local artisans and their crafts, turning shopping into a community-centric experience.
Of course, no shopping experience in the area would be complete without a visit to The Nashville Galleria. This expansive mall is a retail paradise. Housing a plethora of brands, ranging from luxury labels to high-street favorites, the Galleria ensures a shopping experience that's both diverse and indulgent. Apart from retail stores, the mall is also home to a cinema complex and a wide array of dining options, making it a favorite hangout spot for families and groups of friends.
In a nutshell, the retail landscape around Ashley Green offers a harmonious blend of the contemporary and the classic. Whether one's shopping list is extensive or one simply wishes to soak in the vibrant retail atmosphere, there's a store, a lane, or a plaza that's ready to cater to every shopper's whim.
Business and Economy
The area surrounding Ashley Green in Nashville, TN, is not just a residential haven, but also a hub for various businesses and industries that form the backbone of the local economy.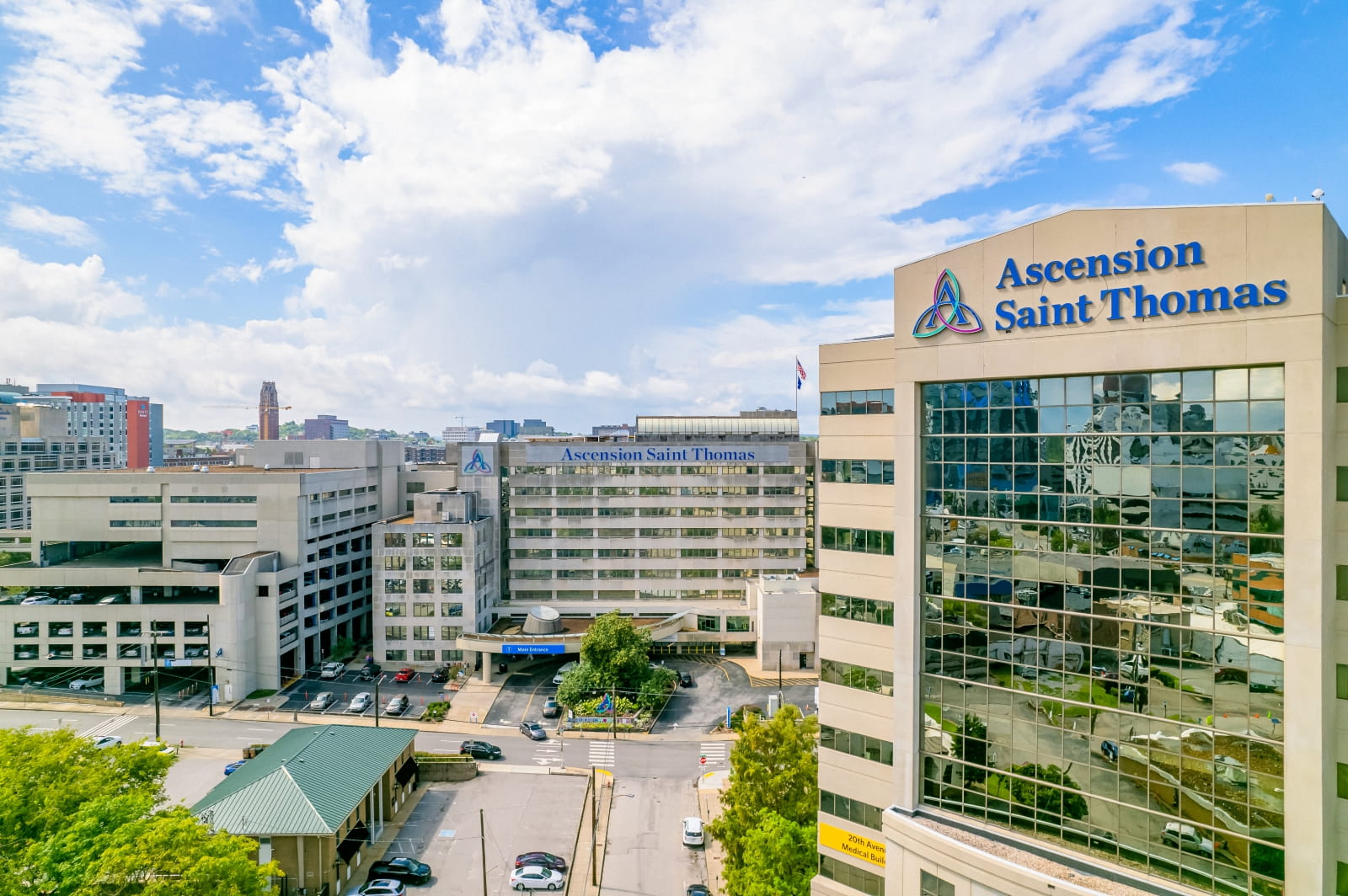 A dominant player in the area is the music industry. After all, Nashville isn't dubbed "Music City" for no reason. Numerous recording studios, record label offices, and music management firms have set up shop in the vicinity. These establishments don't just cater to the country genre, for which Nashville is famously known, but span a multitude of musical styles. From aspiring artists recording their first tracks to established stars working on their latest albums, the music industry's pulse is felt strongly here, providing a plethora of jobs and economic influx.
Healthcare is another industry that has left its mark close to Ashley Green. The city of Nashville is home to some renowned medical facilities and research institutions. Numerous clinics, specialized healthcare centers, and hospitals in the area offer state-of-the-art medical services. Moreover, the headquarters of some major healthcare corporations are located here, further emphasizing the significance of the health sector in the region's economy.
The tech sector, too, has been making waves near Ashley Green. With Nashville's growing reputation as an emerging tech hub in the South, several startups and established tech firms have been gravitating to the area. Shared workspaces, innovation labs, and tech incubators have sprouted, fueling the entrepreneurial spirit and creating opportunities for young innovators and seasoned tech professionals alike.
Furthermore, tourism and hospitality play an indispensable role. Given Nashville's rich history, musical heritage, and vibrant cultural scene, the city attracts a steady stream of tourists. This influx supports a wide range of businesses, from boutique hotels and sprawling resorts to eateries that serve mouth-watering Southern cuisine. The ripple effect of tourism is evident, with numerous ancillary businesses, such as tour operators and souvenir shops, thriving.
In essence, the area around Ashley Green stands as a testament to Nashville's diverse economic landscape. The harmonious blend of traditional industries with emerging sectors ensures that the region remains dynamic, resilient, and ever-evolving.
Hotels and Lodging
Ah, lodging near Ashley Green in Nashville, TN — it's as diverse as the melodies that waft through the city's air. From luxurious hotels to cozy bed and breakfasts, there's a delightful range for every traveler's whim and budget.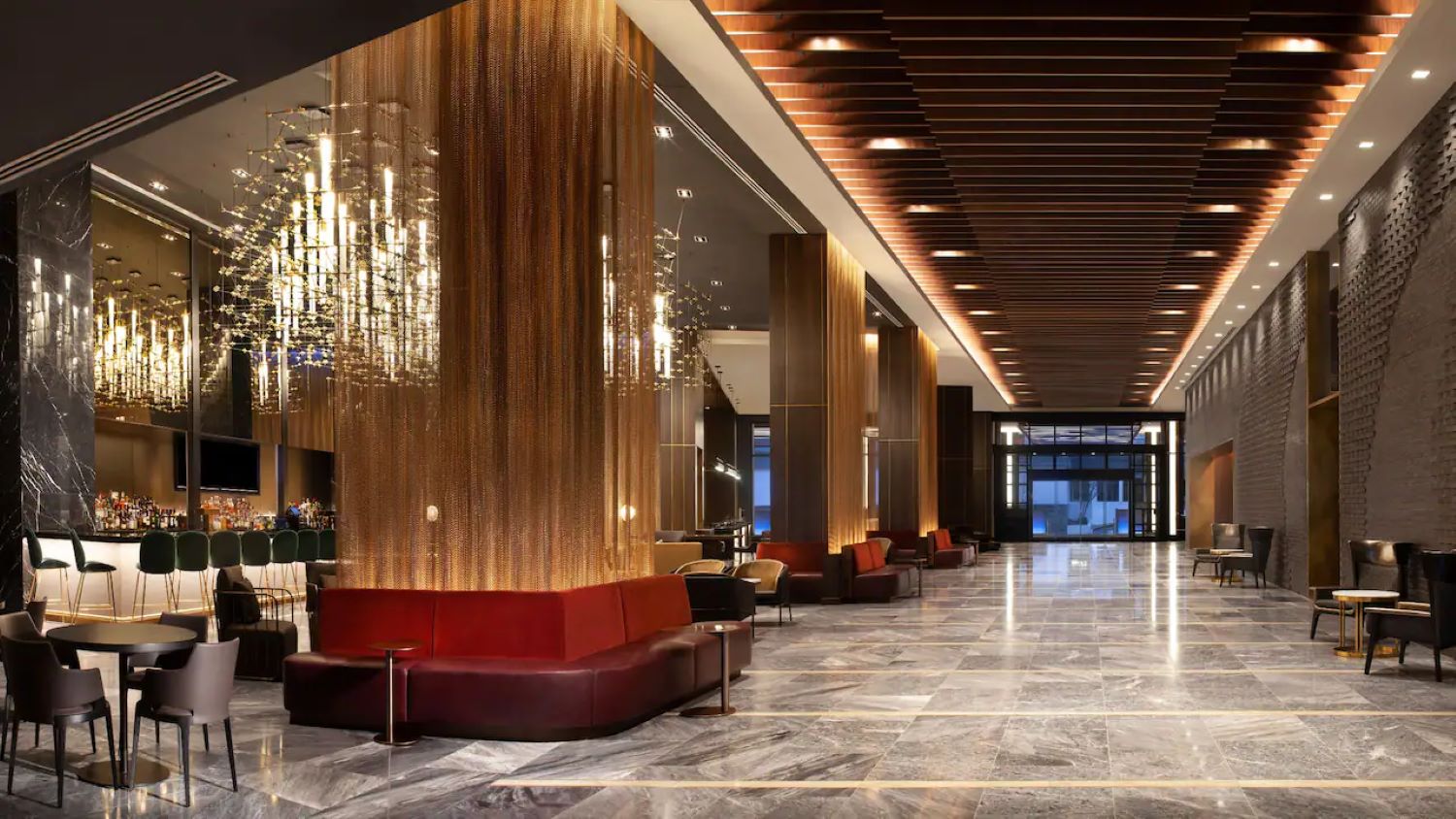 One of the standout names in luxury accommodation has to be the Grand Nashville Hotel. Located just a stone's throw away from Ashley Green, this hotel boasts opulent interiors, a rooftop pool with breathtaking views of the Nashville skyline, and a gourmet restaurant that's often the talk of the town. With its attentive staff and array of amenities, it's become a favored choice for both business travelers and those looking to indulge in a lavish stay.
For those seeking a more intimate experience, the Magnolia House Bed and Breakfast is a true gem. Nestled in a beautifully restored historic building, it offers the charm of yesteryear combined with modern comforts. Each room is uniquely decorated, reflecting a blend of Southern elegance and rustic charm. Guests often rave about the scrumptious breakfasts, with dishes that are a nod to traditional Southern flavors but with a contemporary twist. The inviting porch, with its hanging swing and garden views, is the perfect spot for afternoon tea or a quiet evening read.
Venturing a bit further, there's the Cityscape Lodge. This modern establishment, with its sleek design and urban aesthetics, caters to the millennial traveler. Not only are the rooms tech-friendly, but the communal areas are vibrant spaces where guests can work, mingle, or relax with a cocktail from the in-house bar.
Of course, for those who prefer more budget-friendly options without compromising on comfort, several chain hotels dot the landscape around Ashley Green. These establishments, known for their consistency and reliability, are often favored by families or individuals looking for a straightforward, no-fuss stay.
In a nutshell, whether you're a weary traveler seeking the plush comforts of a luxury suite, a couple looking for a romantic B&B getaway, or a solo adventurer on a budget, the area around Ashley Green in Nashville ensures you're spoilt for choice when it comes to resting your head.
Travel and Transportation
When it comes to connectivity and transportation, those residing or visiting Ashley Green in Nashville, TN, will find themselves well-positioned. The convenience of getting around, both within the city and beyond, truly enhances the appeal of this neighborhood.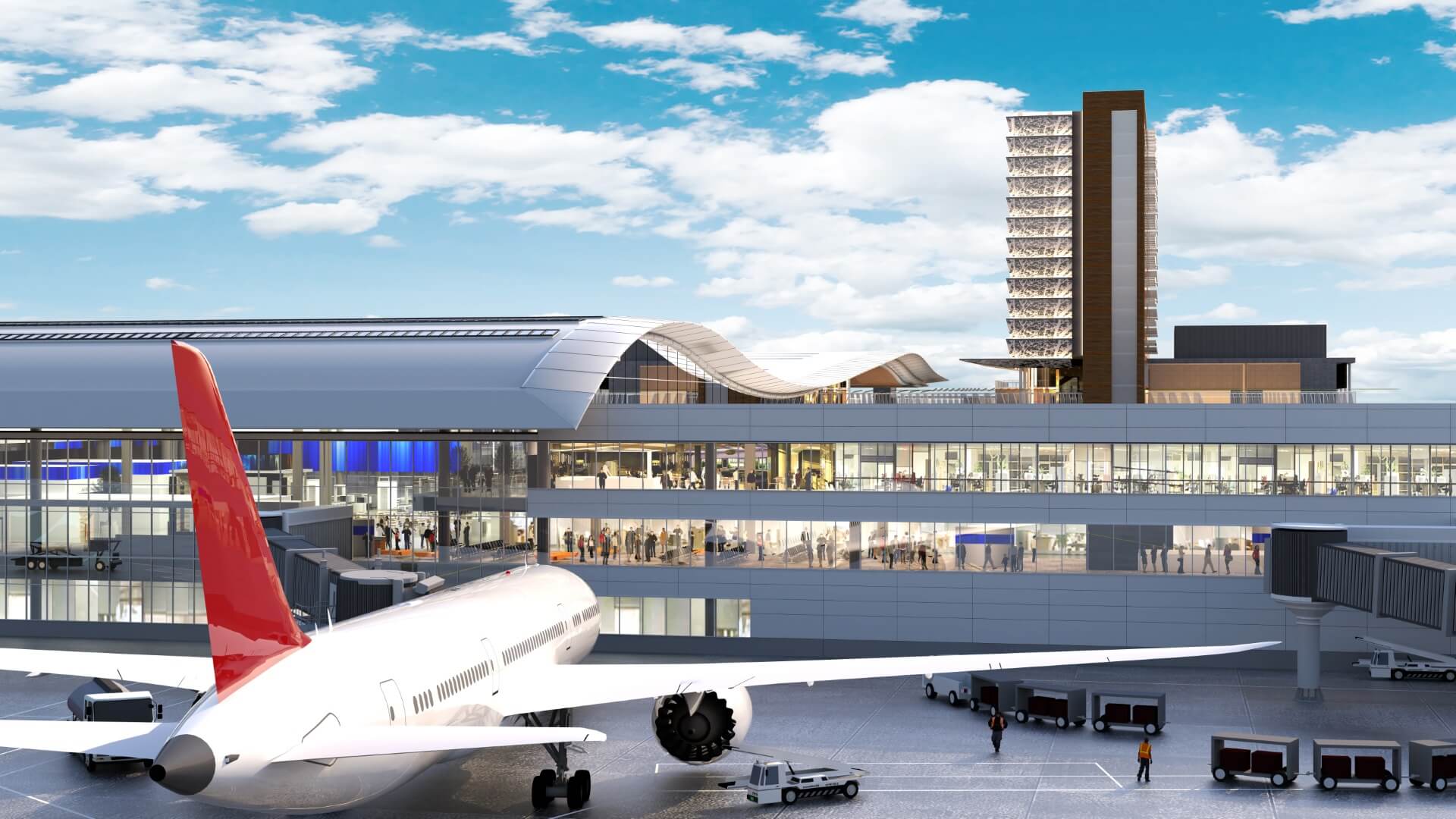 First and foremost, Nashville International Airport is relatively close to Ashley Green. It's the kind of proximity that frequent flyers dream of. This bustling hub, which serves numerous domestic and international routes, is only a short drive away. This means that catching early morning flights or getting home after a late-night landing becomes a hassle-free experience. Plus, the convenience of being near an international airport opens up a world (quite literally) of travel opportunities for both business and leisure.
But it's not just the airport; the public transportation system in the area is equally commendable. The Metropolitan Transit Authority (MTA) serves Ashley Green and its surrounding regions. Their fleet of buses runs regularly, connecting various parts of Nashville. The bus stops are strategically located, ensuring that residents can easily access them without long walks. Many locals appreciate the affordability and convenience of this service, especially during peak hours when Nashville's roads can get quite busy.
Additionally, for those who might be inclined to skip the bus, ride-sharing platforms like Uber and Lyft are active and readily available in the area. This offers another layer of convenience for residents or visitors who prefer a direct and often quicker mode of transportation.
Lastly, for those who are environmentally conscious or just love the feel of pedaling around, Nashville's bike-sharing program is a delightful option. Several stations are located not too far from Ashley Green. It's a refreshing way to explore the city, especially on those clear, sunny days when the allure of Nashville's streets is hard to resist.
All in all, the area around Ashley Green boasts impressive connectivity, ensuring that whether you're jetting off to distant lands, commuting within the city, or just taking a leisurely bike ride, the journey is as smooth as can be.