Ashlawn Place, Nashville, TN Homes for Sale
Ashlawn Place, Nashville, TN Homes for Sale
October 3, 2023
Ashlawn Place Homes
The homes in Ashlawn Place exemplify a blend of traditional Southern charm and contemporary design. Most houses in this area boast spacious layouts with large, welcoming porches that greet visitors, a hallmark of Southern architecture. Many of the homes have been meticulously maintained or updated, and it's not uncommon to find hardwood floors, expansive kitchens, and master suites with luxurious details. The use of bricks and stones is predominant in many residences, giving them a timeless appearance that complements the lush greenery of the neighborhood.
The sense of community in Ashlawn Place is palpable. Residents often take evening strolls or engage in neighborly chats, fostering an environment of camaraderie and mutual support. The streets, lined with mature trees, create a canopy of shade, making it comfortable for these activities even during the warmer months. The quiet and peaceful ambiance is occasionally punctuated by children's laughter, as many young families call this community home.
Proximity to amenities is another notable feature of Ashlawn Place. Residents have easy access to local shopping, dining, and entertainment venues. Many of the businesses in the vicinity proudly showcase their local roots, offering a unique blend of services and products that cater specifically to the tastes and preferences of the local community. Whether it's a charming coffee shop, a boutique store, or a family-owned restaurant serving Southern cuisine, Ashlawn Place residents find that their needs are well met without having to travel far.
Additionally, Ashlawn Place is blessed with a number of parks and green spaces, making it an ideal location for those who cherish outdoor activities. The parks are well-maintained and offer an array of amenities including playgrounds, walking trails, and picnic areas. These green spaces not only provide a venue for physical activity but also act as communal gathering spots where festivals, farmers' markets, and neighborhood events are often held.
Furthermore, the community's commitment to safety and security is evident in its well-lit streets and the regular presence of community patrols. Residents of Ashlawn Place often commend the feeling of security they experience, attributing it to both the proactive measures taken by the community and the inherent sense of unity among neighbors. This collective spirit ensures that Ashlawn Place continues to thrive as a tight-knit community, seamlessly blending the best of Nashville's vibrant culture with the tranquility of suburban living.
Similar Communities
Just a stone's throw away from Ashlawn Place, the enclave of Woodlawn Park provides a harmonious blend of style and comfort. Much like Ashlawn, homes in Woodlawn Park radiate both the traditional Southern aesthetic and hints of modern flair. The brick facades, characteristic of many homes here, impart a sense of durability and timeless appeal. With spacious interiors, many houses in Woodlawn Park also exhibit intricate detailing from crown moldings to custom cabinetry, underscoring the care and attention dedicated to their construction.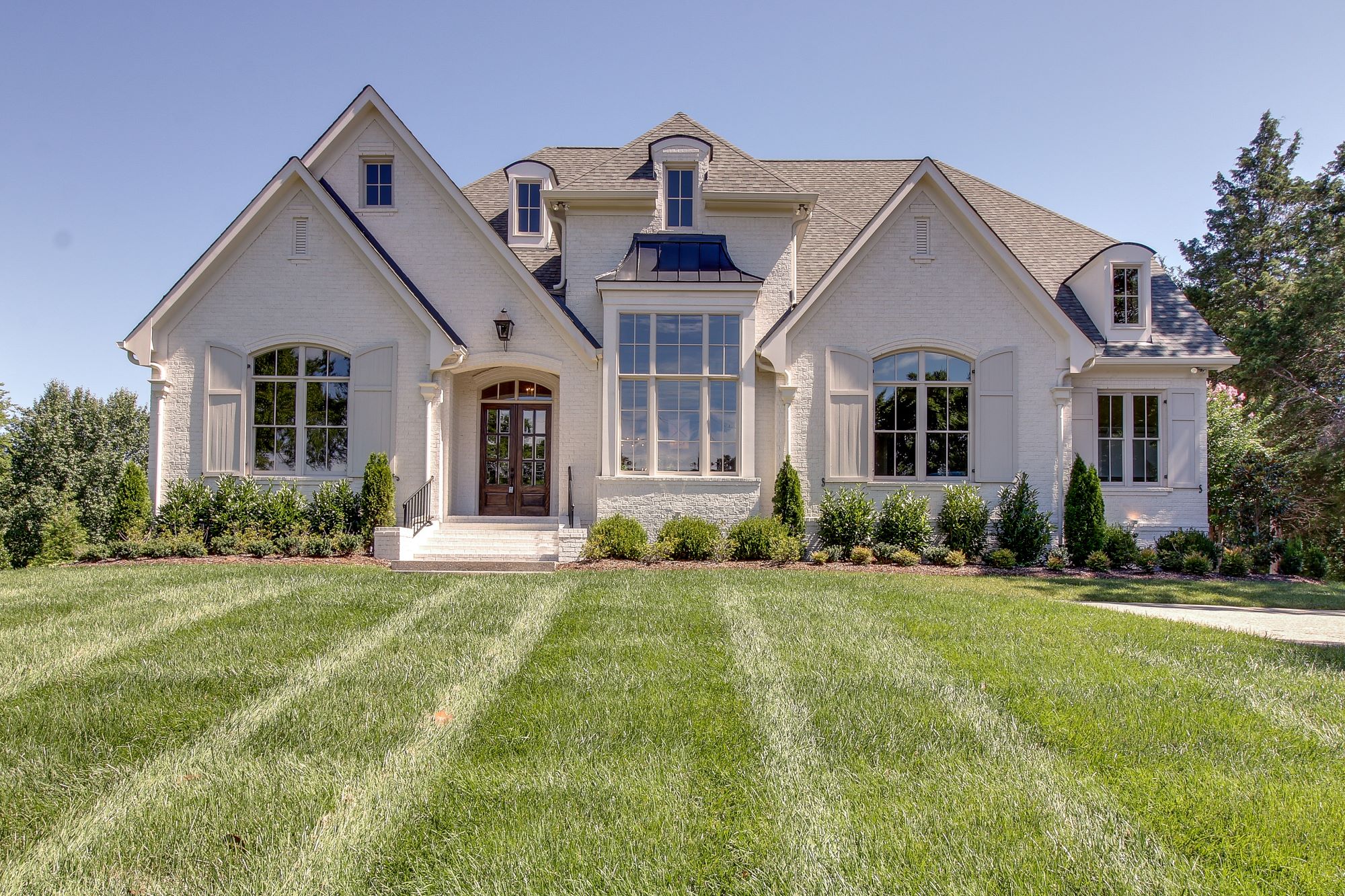 Further east, one comes upon the inviting neighborhood of Greenleaf Heights. The homes here often mirror the construction quality seen in Ashlawn Place, with an emphasis on expansive layouts that cater to contemporary living while preserving traditional touches. Greenleaf Heights is especially renowned for its impeccably manicured lawns and gardens. This verdant setting, combined with the beautifully constructed homes, makes it a sought-after locale for those seeking an elegant yet cozy living environment.
Another neighborhood that parallels the lifestyle and construction quality of Ashlawn Place is Rosewood Estates. While it boasts many modern homes, the architectural essence harks back to classical designs, ensuring that the neighborhood retains a nostalgic charm. The wide streets of Rosewood Estates, lined with mature oak and maple trees, evoke a sense of serene suburban living. Residents often come together for block parties, fostering a tight-knit community spirit reminiscent of the camaraderie observed in Ashlawn Place.
Last but certainly not least, Westwood Terrace offers a comparable lifestyle with its array of beautiful homes and active community life. Homes here, much like those in Ashlawn Place, seamlessly merge modern amenities with traditional design elements. The neighborhood, with its many parks and recreational areas, is a haven for families and outdoor enthusiasts alike. Westwood Terrace also places a significant emphasis on community-driven events, from weekend farmers' markets to seasonal festivals, ensuring that residents always have opportunities to engage and connect.
All these neighborhoods, in their unique ways, mirror the essence of Ashlawn Place. They represent the delightful fusion of Nashville's rich architectural history with the demands of contemporary living, all while fostering communities where neighbors know and support one another.
Food Scene
For those who reside near Ashlawn Place, Nashville's diverse culinary scene is quite literally at their doorstep. Venturing out for a meal, whether it's a casual brunch or a special dinner, presents an array of tantalizing options.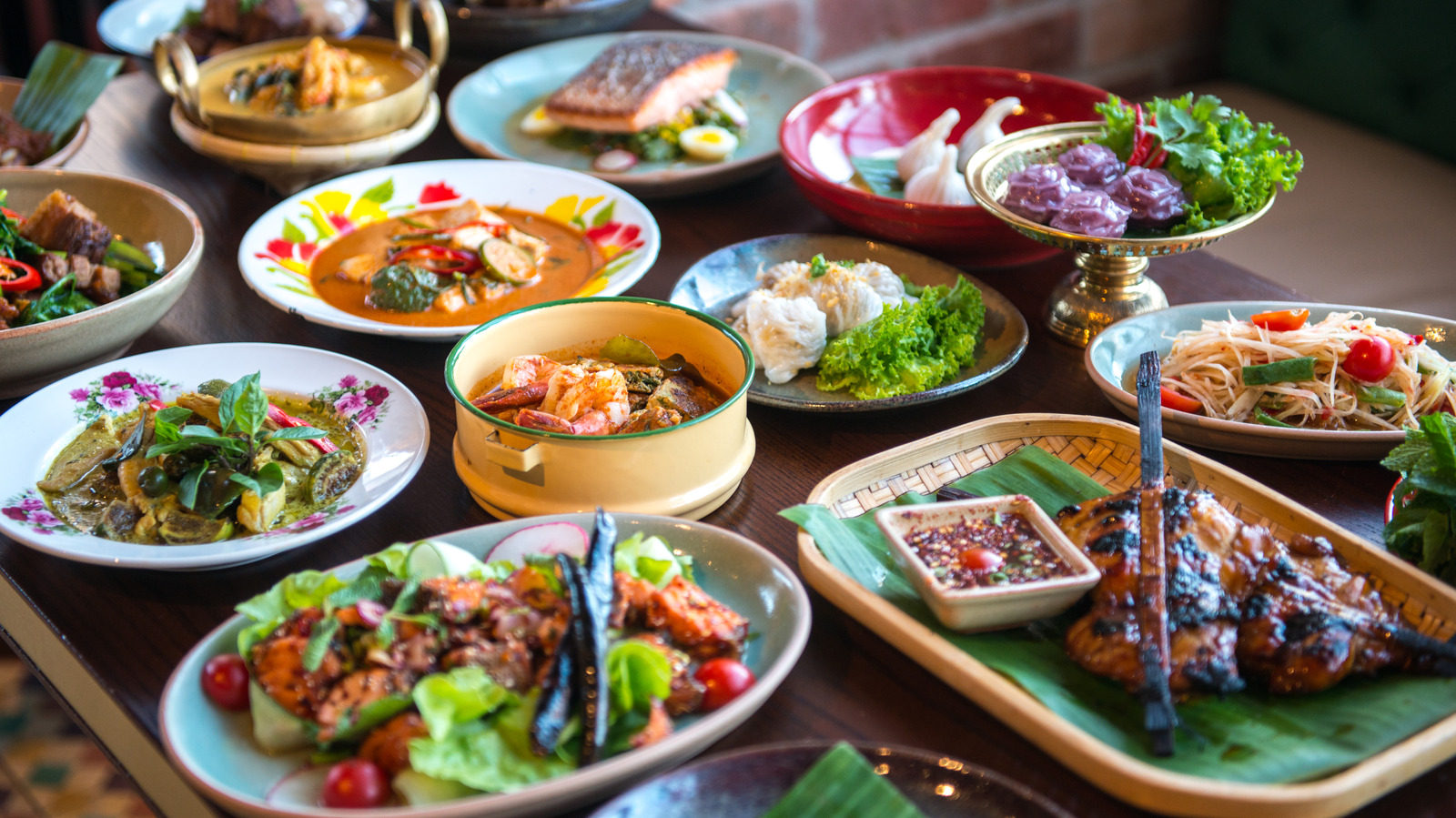 One of the local favorites is a charming bistro known for its farm-to-table approach. The freshness of their ingredients is palpable in every dish, from the robust salads to the intricately seasoned mains. Morning visits often see patrons savoring their aromatic coffees, coupled with house-made pastries that strike the perfect balance between flaky and moist. By evening, the ambiance transforms, with soft lighting setting the stage for a more intimate dining experience. Here, conversations flow seamlessly, often spurred by the exquisite flavors on one's plate.
Just a few blocks down, there's a family-run Italian trattoria that's been a staple for years. The aroma of garlic, tomatoes, and fresh basil wafts out, enticing passersby. Known for their hand-tossed pizzas and rich pasta dishes, this eatery has seen countless celebrations, from birthdays to anniversaries. Regulars often rave about their creamy tiramisu, claiming it's quite possibly the best in Nashville.
For those craving flavors from the East, there's an authentic Thai restaurant that never disappoints. The chefs here, with their deep-rooted knowledge of Thai cuisine, have perfected the art of balancing sweet, sour, spicy, and savory in every dish. Whether it's the pad thai, redolent with tamarind and lime, or the rich and aromatic green curry, diners are always in for a treat. The decor, with its warm golden hues and intricate wood carvings, further elevates the dining experience, transporting patrons straight to the heart of Bangkok.
And for those nights when one just wants some comfort food, there's a classic American diner around the corner. With its checkered floors and retro booths, it's a throwback to simpler times. From hearty burgers to creamy milkshakes, this spot is a reminder that sometimes, the simplest dishes bring the most joy.
In essence, the area around Ashlawn Place is a culinary treasure trove, catering to every palate and occasion. It's a testament to Nashville's rich tapestry of cultures and flavors, each more delightful than the last.
Entertainment
Living near Ashlawn Place isn't just about the comforts of home and the delectable dining options. The neighborhood is also wonderfully positioned to offer a rich tapestry of entertainment and sporting events that truly define the vibrant pulse of Nashville.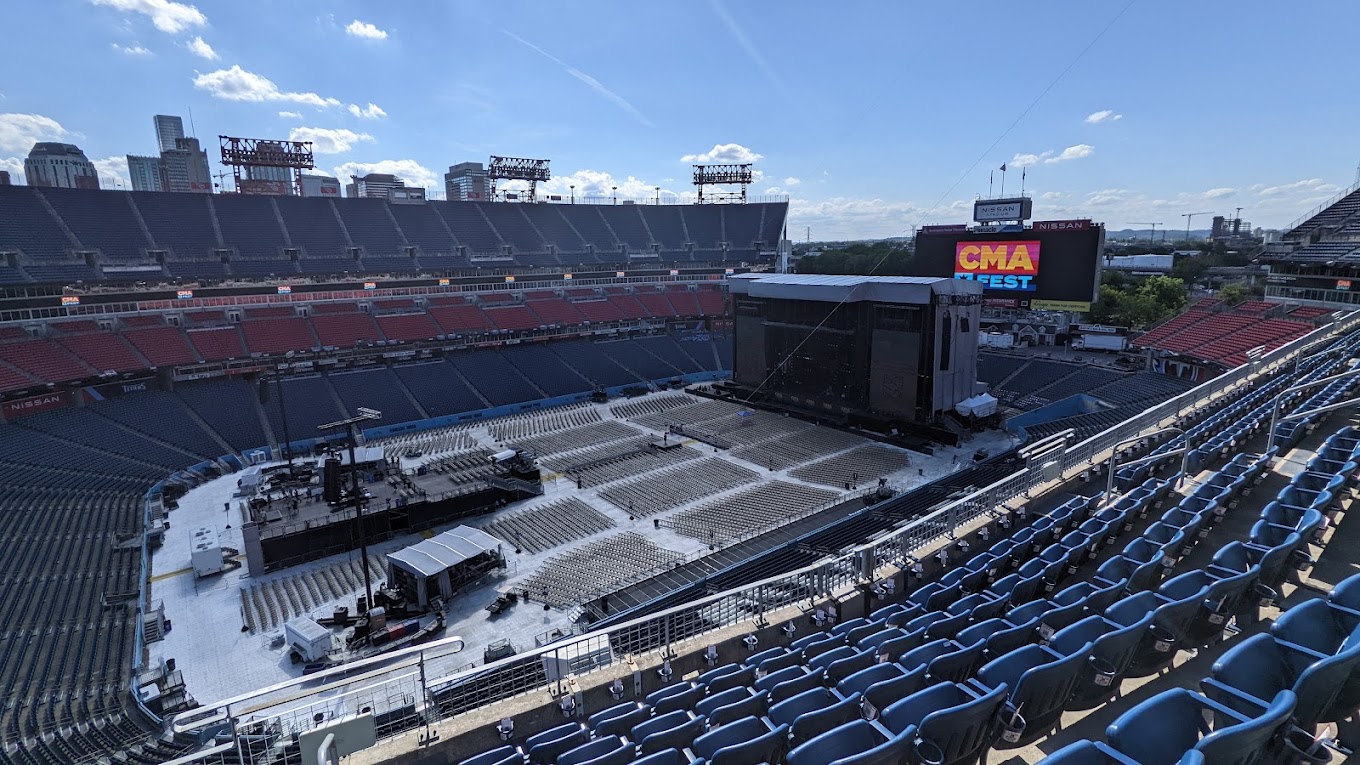 Music enthusiasts often find themselves gravitating towards the iconic venues dotted around the vicinity. There's a historic theater nearby that regularly hosts some of the best names in both the country and rock genres. The acoustics, combined with the nostalgic ambience, make every concert an intimate experience. The theater, with its art deco interiors and storied past, often feels like a journey back in time to the golden age of music.
For those who lean more towards the dramatic arts, there's a reputable playhouse that stages a myriad of productions throughout the year. From timeless classics to avant-garde contemporary pieces, there's always something that captures the imagination. It's not uncommon to see local residents mingling during intermissions, discussing the nuances of the performance and eagerly anticipating the next act.
On the sporting front, the buzz is palpable, especially when game season rolls around. A state-of-the-art stadium lies just a short drive away, and on match days, the energy is infectious. Whether it's football, baseball, or any other sport, the stadium comes alive with fans donning their team colors, waving banners, and cheering with unabashed enthusiasm. The camaraderie among fans, whether in celebration or commiseration, is a testament to the uniting power of sports.
Then, for those weekends when a lighter touch is preferred, there's a cinema complex showcasing both blockbuster hits and indie gems. The aroma of buttered popcorn is irresistible, and the plush seats make for a cozy movie-watching experience. It's the perfect spot for a casual date night or an outing with friends.
In essence, the area around Ashlawn Place is a melting pot of cultural and sporting fervor. It's a place where residents can effortlessly switch from high-energy sporting events to soul-soothing musical nights, offering a diverse and fulfilling urban experience.
Health and Wellness
For those keen on maintaining a healthy and balanced lifestyle, the vicinity around Ashlawn Place in Nashville presents a host of wellness opportunities. These options not only cater to physical well-being but also serve as sanctuaries for mental and emotional rejuvenation.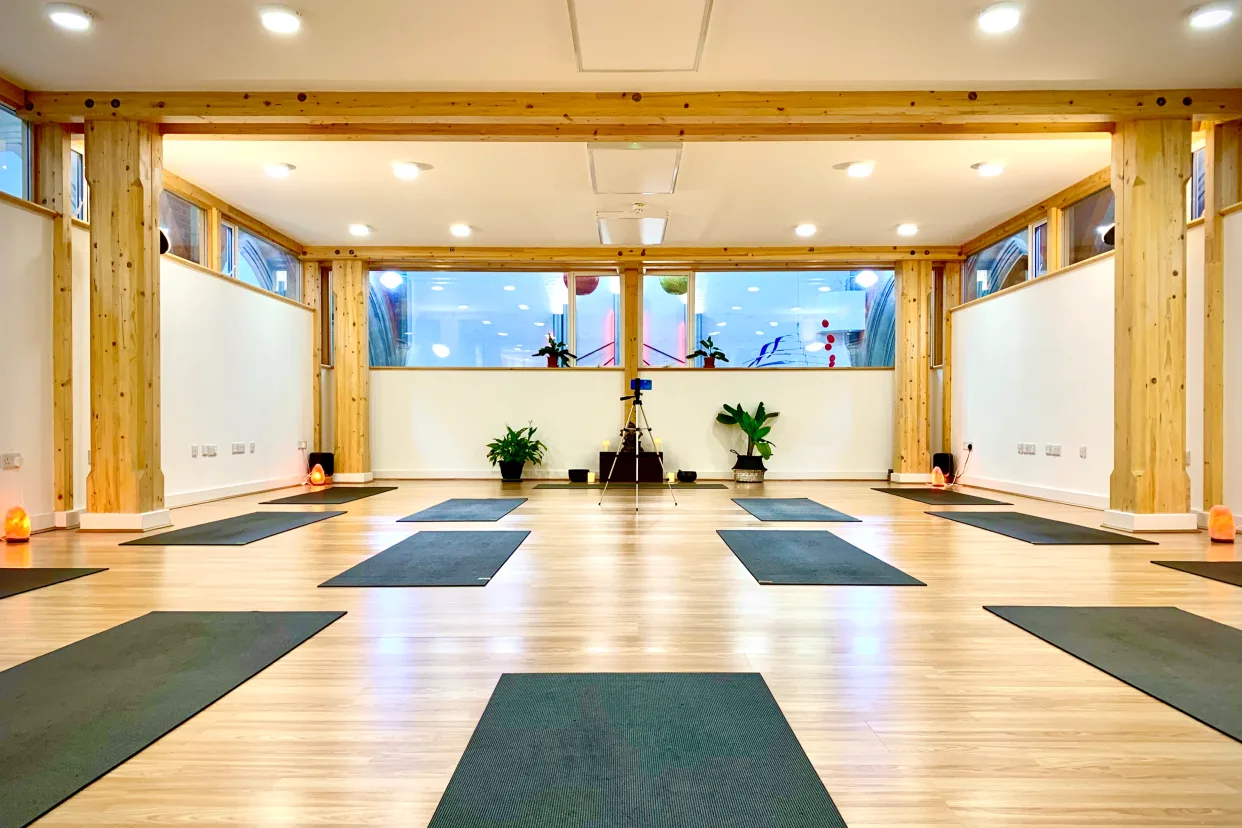 Tucked amidst the urban sprawl is a serene yoga studio that has become a haven for many residents. With classes ranging from invigorating vinyasa flows to restorative yin sessions, this studio offers something for everyone, whether you're a seasoned yogi or just beginning your journey. Beyond the physical postures, the studio often hosts meditation workshops and mindfulness retreats, ensuring that residents have a space to ground themselves amidst the hustle and bustle of daily life.
For those who prefer a more dynamic approach to fitness, there's a state-of-the-art gymnasium nearby. Equipped with the latest machinery and a plethora of group classes, it's a place where fitness goals become tangible realities. The personal trainers there are known for their expertise and personalized touch, curating workout regimes that align with individual aspirations. From high-intensity interval training sessions to calming pilates, there's a class to suit every fitness palate.
Beyond structured workouts, the neighborhood also boasts well-maintained parks and jogging trails. Early mornings see a flurry of activity as runners pace themselves along scenic routes, cyclists pedal their way to vitality, and families take leisurely strolls. These green spaces are not just areas for physical activity but also serve as lungs for the community, offering fresh air and moments of quiet introspection.
Nutrition, of course, plays a pivotal role in health and wellness. To that end, there's a delightful organic market just a short walk from Ashlawn Place. Packed with locally sourced produce, artisanal cheeses, and a range of health supplements, this market ensures that residents have access to nourishing and wholesome food options. Moreover, the staff is knowledgeable, often guiding patrons with dietary advice and offering insights into the latest in nutrition science.
Lastly, holistic health is gaining traction, and the area has responded with a wellness center that offers alternative therapies. From acupuncture sessions to therapeutic massages, this center approaches health from a comprehensive standpoint. Regular workshops on topics such as essential oils, holistic nutrition, and natural remedies further bolster the community's commitment to overall well-being.
All in all, Ashlawn Place and its surroundings provide a holistic approach to health and wellness. It's a community that understands the symbiotic relationship between mind, body, and spirit, and provides ample avenues for residents to foster this harmony.
Outdoor Lifestyle
When it comes to embracing the great outdoors, residents of Ashlawn Place in Nashville are truly spoiled for choice. The area wonderfully balances urban conveniences with a deep appreciation for nature and the boundless recreational opportunities it presents.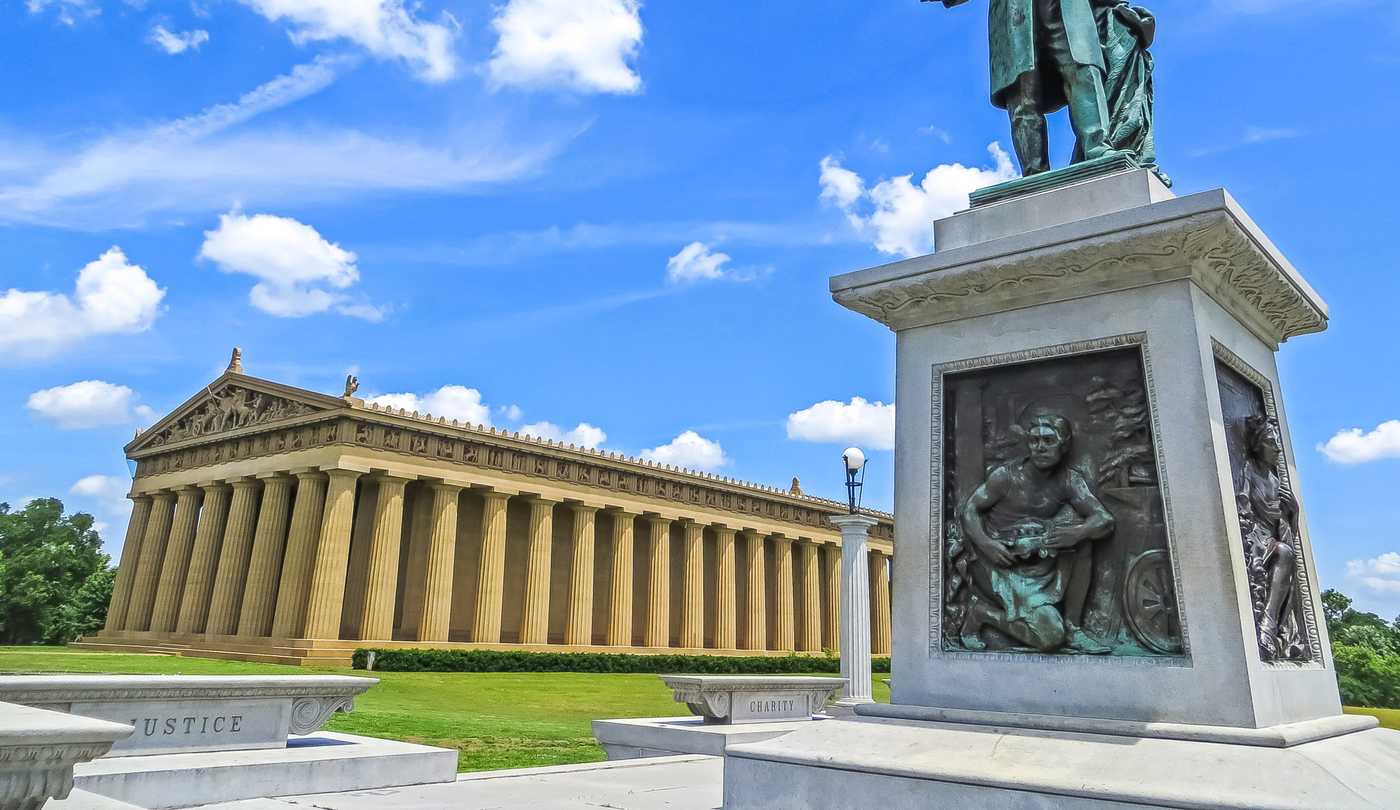 Among the most cherished green spaces near Ashlawn Place is a sprawling urban park, a veritable oasis for city-dwellers. Here, winding trails beckon joggers and walkers alike, while expansive lawns see families picnicking on sunny weekends. The park's serene pond, with its resident ducks and geese, often serves as a tranquil backdrop for meditation sessions and gentle yoga routines. Children can be seen frolicking in well-maintained playgrounds, their laughter echoing the sentiments of many - that this park is truly the heart of the community.
For those with a penchant for gardening, there's a community garden nearby that's grown in popularity over the years. Here, residents can rent small plots to cultivate anything from sun-ripened tomatoes to aromatic herbs. It's more than just a gardening endeavor; it's a social gathering spot where green-thumbed neighbors exchange gardening tips, share harvests, and bond over their shared passion.
Cyclists in the area have much to celebrate. A network of bike paths seamlessly connects Ashlawn Place to other parts of Nashville. Whether it's a leisurely ride or a rigorous training session, these pathways offer a safe and scenic route for two-wheeled enthusiasts. Additionally, group rides, often organized by local cycling clubs, provide an opportunity for community bonding and mutual encouragement.
Not too far off is a nature reserve that's a haven for birdwatchers and wildlife enthusiasts. With its diverse ecosystems, from wetlands to wooded areas, this reserve is a treasure trove of biodiversity. Guided nature walks, often led by local experts, shed light on the flora and fauna that call this place home. It's not uncommon to spot deer grazing in clearings, or to hear the melodic calls of native bird species.
For those who enjoy a more adrenaline-fueled outdoor experience, a nearby river offers opportunities for kayaking and canoeing. On weekends, the riverbank sees a flurry of activity, with paddlers navigating the gentle currents and families cheering them on.
In essence, the vicinity around Ashlawn Place is a testament to Nashville's commitment to preserving natural beauty and providing residents with ample opportunities to immerse themselves in outdoor adventures. The blend of peaceful green spaces and active recreational spots ensures that everyone, regardless of age or interest, can find their own slice of nature to cherish and enjoy.
Education
The Ashlawn Place area in Nashville boasts a rich tapestry of educational opportunities, catering to a variety of learning preferences and philosophies. As residents navigate their options, they'll discover a commendable mix of both public and private institutions, each with its unique strengths and offerings.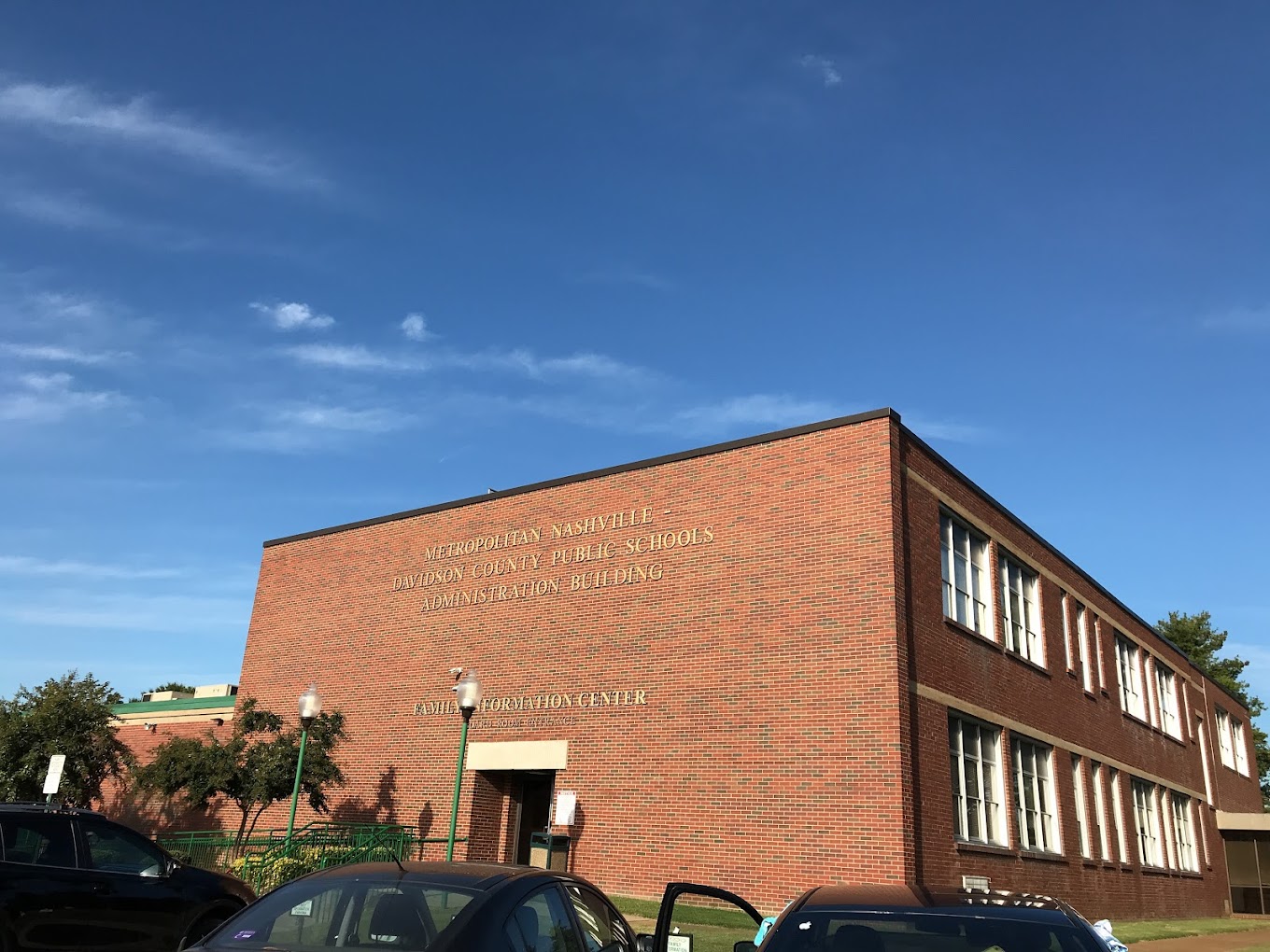 Within the public school domain, there's a highly regarded elementary school that has consistently received accolades for its innovative teaching methods and commitment to holistic education. The educators there not only focus on academic excellence but also emphasize character development, community involvement, and the arts. As students progress, there's a middle school in the vicinity that continues this tradition of academic rigor. With a range of extracurricular activities, from debate clubs to music programs, the school ensures that students have a well-rounded educational experience.
High school students in the public system have access to a renowned institution known for both its academic and sports programs. Preparing students for college and beyond, this high school boasts a diverse curriculum, advanced placement courses, and strong counseling support to guide students towards their future aspirations.
For families considering private education, Ashlawn Place is in proximity to a prestigious private academy that has a long-standing reputation in the Nashville community. With smaller class sizes, personalized attention, and a curriculum that integrates global perspectives, this institution is sought-after by those desiring an intimate learning environment. Furthermore, its strong emphasis on community service and leadership ensures students graduate with a profound sense of social responsibility.
Additionally, there's a Montessori school nearby, catering to parents who prefer an alternative approach to traditional education. Following the Montessori philosophy, this school fosters independence, creativity, and a love for learning. With hands-on learning materials and multi-age classrooms, students are encouraged to explore subjects at their own pace and according to their intrinsic interests.
In summary, the area around Ashlawn Place presents families with a spectrum of educational choices. Whether it's the structured environment of public schools, the tailored approach of private institutions, or the unique philosophy of Montessori education, residents are assured of quality and diversity in their schooling options.
Shopping and Retail
The proximity of Ashlawn Place to some of Nashville's prime shopping and retail destinations ensures that residents never have to venture too far to satisfy their retail cravings. From chic boutiques to bustling shopping centers, the area is a shopper's delight, offering a diverse mix of commercial experiences.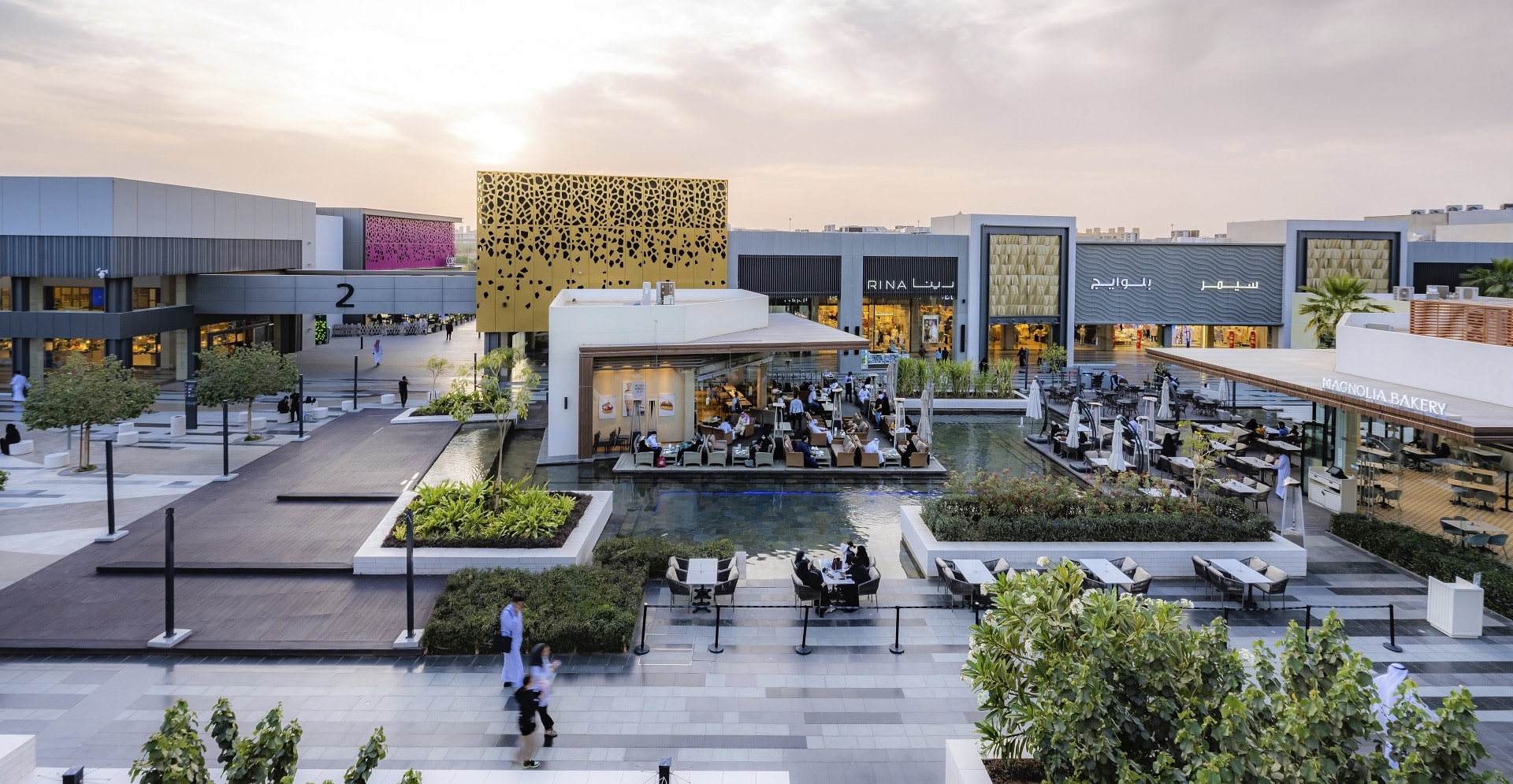 A stone's throw away from Ashlawn Place is a quaint shopping district that feels almost like a step back in time. Here, independent boutiques line cobblestone streets, each store with its unique flair. One might stumble upon a vintage clothing shop, where every piece tells a story, or a boutique that specializes in handcrafted jewelry, where artisans can often be seen working on their latest creations. Amidst these specialized stores, there's a delightful bookstore, its shelves brimming with literary treasures and a cozy corner dedicated to local authors.
For those seeking a more contemporary shopping experience, there's a modern mall not too far off. Housing an array of national and international brands, this mall is a one-stop destination for fashion, electronics, home decor, and more. With its airy atriums and myriad of eateries, it's not just a place to shop, but also a locale where friends meet for coffee and families spend leisurely weekends.
Yet, the shopping experience near Ashlawn Place isn't just about clothes or accessories. There's a charming farmer's market that pops up every weekend, turning a nearby square into a vibrant mosaic of colors and aromas. Local farmers showcase their freshest produce, artisans hawk their handmade crafts, and food stalls tempt passersby with a smorgasbord of delicacies. It's a sensory delight and a testament to Nashville's rich local culture.
Also worth mentioning is an eclectic home decor store in the vicinity that's become a favorite among interior design enthusiasts. Offering a blend of rustic antiques and modern pieces, this store is a treasure trove for those looking to spruce up their living spaces.
All in all, the area surrounding Ashlawn Place is a microcosm of Nashville's diverse retail landscape. Whether one is hunting for a unique vintage find, seeking the latest fashion trends, or simply looking to immerse in the local culture, the shopping options are as varied as they are delightful.
Business and Economy
Nestled in the dynamic landscape of Nashville, the area around Ashlawn Place thrives on a diverse and flourishing economy. The businesses and industries in and around this vicinity offer a glimpse into the multifaceted economic fabric that sustains the larger city.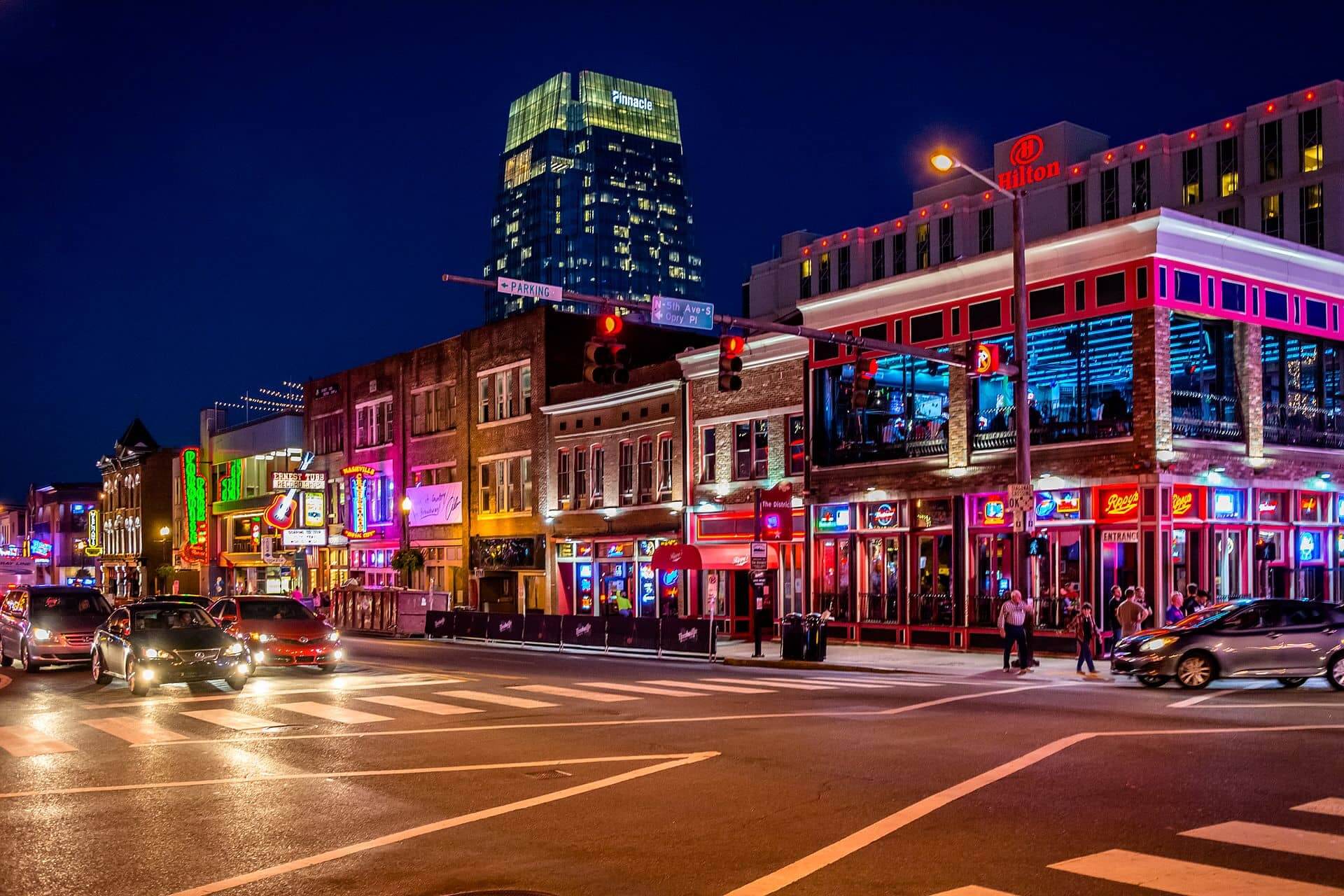 Unsurprisingly, given Nashville's rich musical legacy, the music industry plays a significant role in the local economy. Near Ashlawn Place, one can find a handful of recording studios, where budding artists mingle with established names, all in the pursuit of that perfect track. These studios, often buzzing with activity, contribute not only to the cultural richness of the area but also provide a myriad of job opportunities, from sound engineers to producers.
Healthcare is another vital industry in the vicinity. Several medical facilities and research institutions are located a short distance from Ashlawn Place. These establishments not only cater to the medical needs of the residents but are also involved in cutting-edge research, making Nashville a hub for healthcare innovations. Furthermore, these institutions are significant employers, with a workforce that spans doctors, nurses, administrators, and research scientists.
The region's thriving tourism and hospitality sector is evident in the numerous boutique hotels, eateries, and tour companies that dot the area. Given Nashville's status as a tourist magnet, these businesses play a pivotal role in the local economy, drawing visitors from across the globe and creating a multitude of jobs in the process.
Additionally, the proximity to Nashville's downtown means that a slew of corporate offices, from tech startups to established financial firms, are within easy reach. These businesses contribute to the area's urban vibe, bringing in a steady flow of professionals who frequent the local cafes, boutiques, and restaurants, further bolstering the local economy.
Lastly, the arts and crafts scene, while perhaps not as massive as some of the other industries, adds a unique flavor to the economic mix. Galleries, artisan workshops, and craft stores provide platforms for local artists to showcase their talents and make a living out of their passions.
In essence, the area around Ashlawn Place reflects the broader economic dynamism of Nashville. With a blend of traditional industries like music and healthcare and emerging sectors like tech, the neighborhood is a testament to the city's adaptability and growth.
Hotels and Lodging
The vicinity of Ashlawn Place in Nashville is a delightful blend of hospitality experiences, catering to the diverse tastes of visitors, be they tourists, business travelers, or those just seeking a cozy staycation.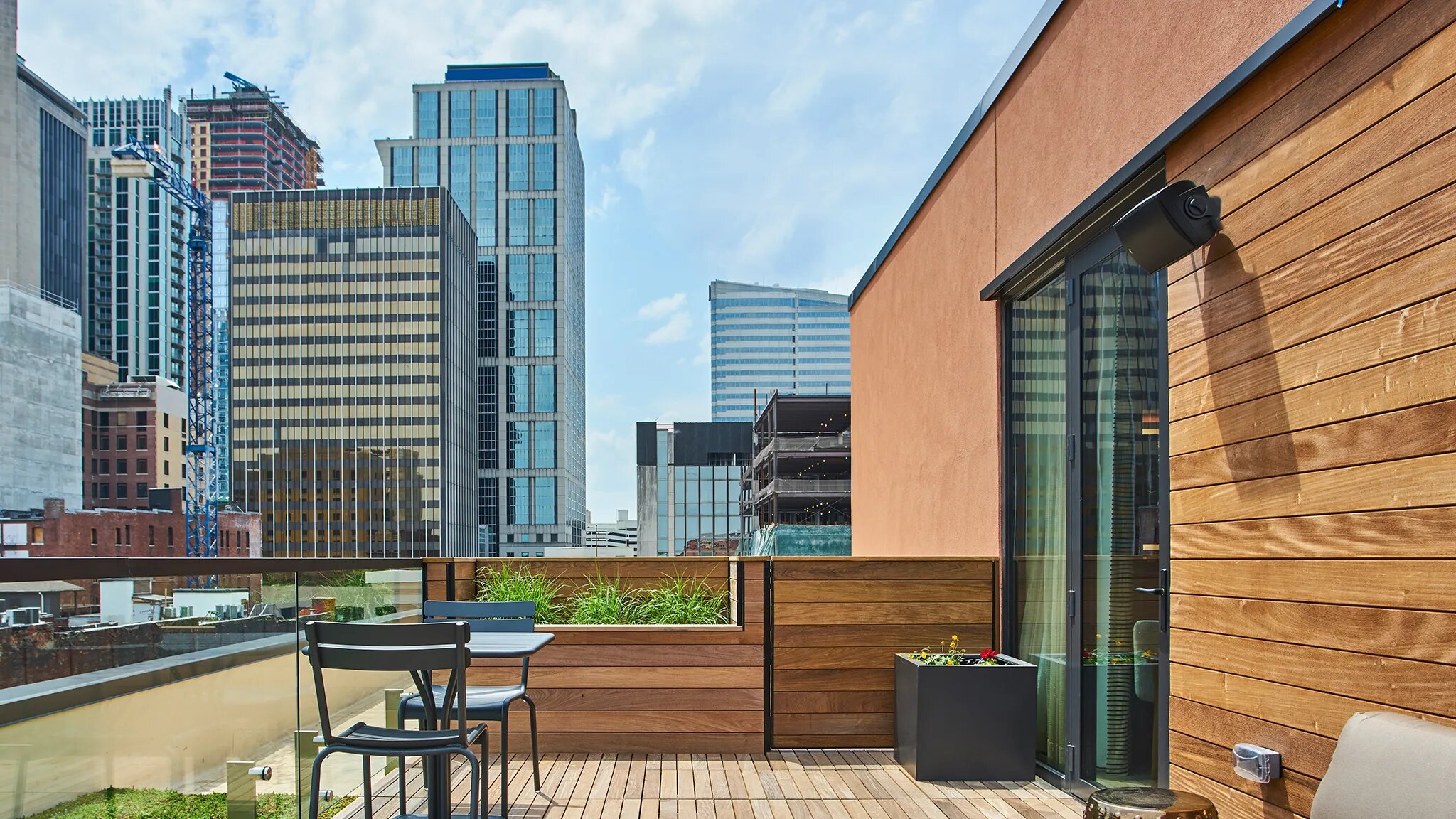 One of the standout features near Ashlawn Place is a boutique hotel that seems to effortlessly merge Nashville's historic charm with modern aesthetics. Every room in this hotel tells a story, with decor inspired by the city's rich musical lineage. What makes the stay even more memorable is their rooftop lounge, offering panoramic views of the city skyline, a treat that both tourists and locals enjoy.
For travelers who prioritize convenience and a plethora of amenities, there's a larger hotel chain just a short drive away. Known for its impeccable service and state-of-the-art facilities, this establishment caters especially to business travelers. With spacious conference rooms, high-speed internet, and a 24-hour concierge service, guests often find it to be an ideal blend of work and relaxation.
However, if one's looking for a more intimate and homey experience, the bed and breakfast options in the area are hard to overlook. There's this delightful B&B, housed in a restored historic home, where the hosts offer a personal touch to every aspect of the stay. Morning breakfasts here are a lavish affair, with dishes made from locally-sourced ingredients, and conversations around the dining table often lead to lifelong friendships. This particular spot has garnered rave reviews for its cozy rooms, each adorned with vintage furniture and soft, pastel hues, making guests feel like they've traveled back in time.
Another noteworthy mention is a contemporary guesthouse that's become quite popular among younger travelers. With its minimalist design, open spaces, and a communal kitchen, it's a magnet for backpackers and solo travelers looking to share stories and make new connections.
Nashville's hospitality, after all, isn't just about a place to sleep—it's about the stories, the connections, and the memories made. And the options around Ashlawn Place ensure that every traveler, regardless of their preference, finds a little nook in the city that feels just like home.
Travel and Transportation
The convenience of travel and connectivity is one of the many perks residents and visitors to Ashlawn Place in Nashville get to enjoy. Nestled strategically, this area provides seamless access to both air travel and public transportation, making commutes and out-of-town journeys straightforward and hassle-free.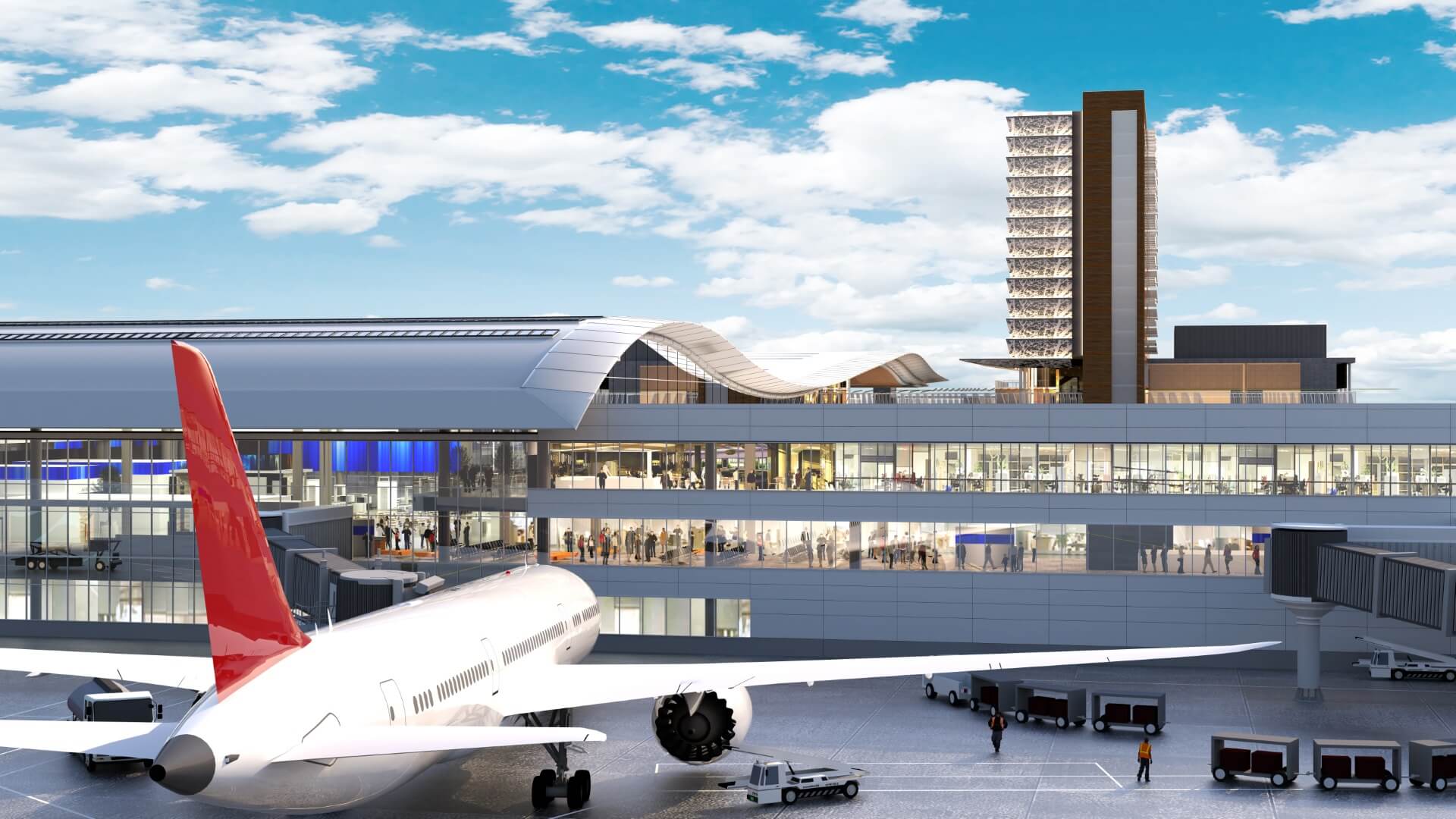 One of the significant advantages for those residing or visiting Ashlawn Place is its proximity to Nashville International Airport. Just a short drive away, this bustling hub caters to a vast network of domestic and international flights. Whether you're a business traveler catching an early morning flight or a family returning from a vacation, the short commute to and from the airport is undeniably a blessing. The accessibility also attracts those who frequently jet-set, as they can comfortably reside in the serene surroundings of Ashlawn Place while being minutes away from their gateway to the world.
When it comes to daily commutes or exploring Nashville, public transportation options near Ashlawn Place are both reliable and varied. The city's bus system, with stops conveniently located around the neighborhood, ensures that residents can easily hop on and traverse the length and breadth of Nashville. For newcomers or those without a set vehicle, this becomes an economical and eco-friendly way to discover the city's nooks and crannies.
Moreover, talks of expanding the city's light rail system have been in the air, and if actualized, this could further enhance the area's connectivity. Imagine stepping out of your home in Ashlawn Place and boarding a train that whisks you to downtown Nashville in mere minutes – the future of transit in the area is indeed promising!
Ride-sharing services are also quite popular in the area. With platforms like Uber and Lyft readily available, getting a ride at any hour is a breeze. This is particularly beneficial during those high-demand times like concerts or sporting events when traditional public transport might be crowded.
In essence, the Ashlawn Place vicinity is not just about beautiful homes and vibrant community life. Its strategic location ensures that residents and visitors are always connected, be it to the rest of Nashville or destinations beyond.