Arden Place, Nashville, TN Homes for Sale
Arden Place, Nashville, TN Homes for Sale
September 27, 2023
Arden Place Homes
Arden Place in Nashville, TN, exudes a blend of traditional Southern charm and contemporary aesthetics. Homes in this picturesque enclave typically embody the classic elegance reminiscent of the broader Nashville region, featuring colonial and craftsman designs with spacious front porches, gabled roofs, and meticulous landscaping. Many properties have embraced modern upgrades without losing their historic appeal. The juxtaposition of antiqued brickwork and sleek contemporary finishes provide a visually appealing contrast, making the homes both comfortable and attractive.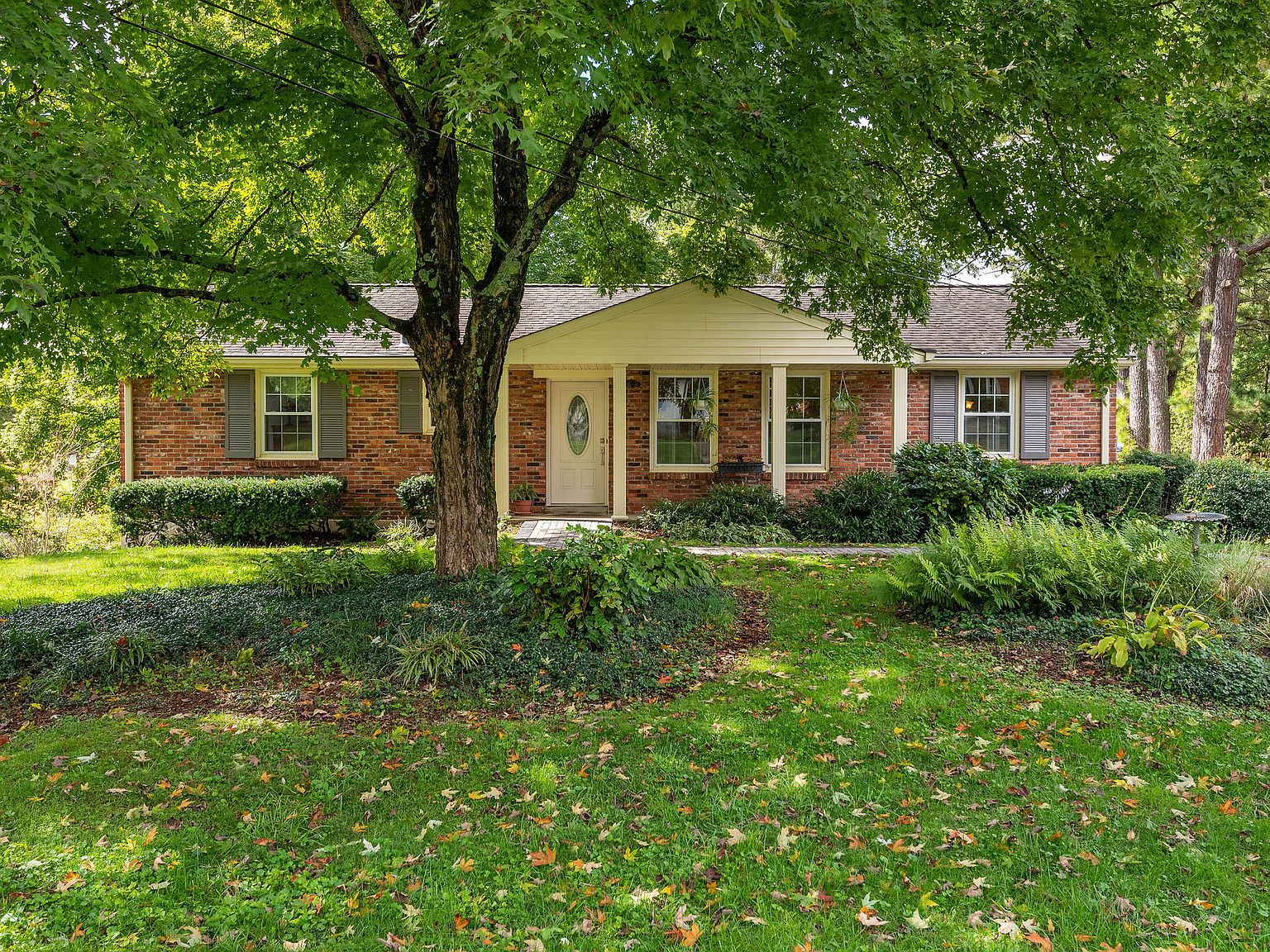 The interiors of Arden Place homes often boast open-floor plans that cater to modern living, with expansive living areas, gourmet kitchens, and luxurious master suites. Hardwood floors are a frequent touch, adding warmth and sophistication, while the abundance of windows ensures homes are bathed in natural light, enhancing the living spaces. High ceilings, fireplaces, and bespoke details, like custom cabinetry and moldings, are testament to the craftsmanship and attention to detail that went into constructing these residences.
Beyond the homes themselves, the community atmosphere of Arden Place sets it apart. The neighborhood encourages connectivity and engagement among its residents. Tree-lined streets, complete with pedestrian-friendly sidewalks, beckon families for evening strolls or morning jogs. The subtle hum of neighborly chatter, children playing, and birds chirping contributes to the serene environment that many residents cherish. There's a palpable sense of pride among homeowners, and it's not uncommon for neighbors to collaborate on community garden projects or gather for seasonal block parties.
Proximity to the broader amenities of Nashville is another of Arden Place's selling points. Residents find themselves a stone's throw from some of Nashville's most beloved parks, recreational spaces, and boutique shopping. This, paired with the community's excellent school options and a myriad of nearby dining and entertainment venues, makes it a prime location. The presence of well-maintained parks and playgrounds adds to the family-friendly vibe of the community. Moreover, Arden Place offers a peaceful retreat from the bustling city life, while still being conveniently close to downtown Nashville, offering the best of both worlds.
The surrounding area further enriches the experience of living in Arden Place. The cultural richness of Nashville, with its deep-rooted music history, provides residents with numerous opportunities for entertainment, be it through live music events, theaters, or festivals. Additionally, the neighborhood is blessed with a mix of both established businesses and entrepreneurial ventures, from artisanal bakeries to boutique fashion stores, giving locals a diverse range of shopping and dining options. The infusion of arts, culture, and commerce ensures that while Arden Place might feel like a tranquil suburban haven, the vibrancy of city life is never too far away.
Similar Communities
Close to Arden Place, a few other neighborhoods in Nashville also stand out for their comparable price points, construction aesthetics, and lifestyle offerings.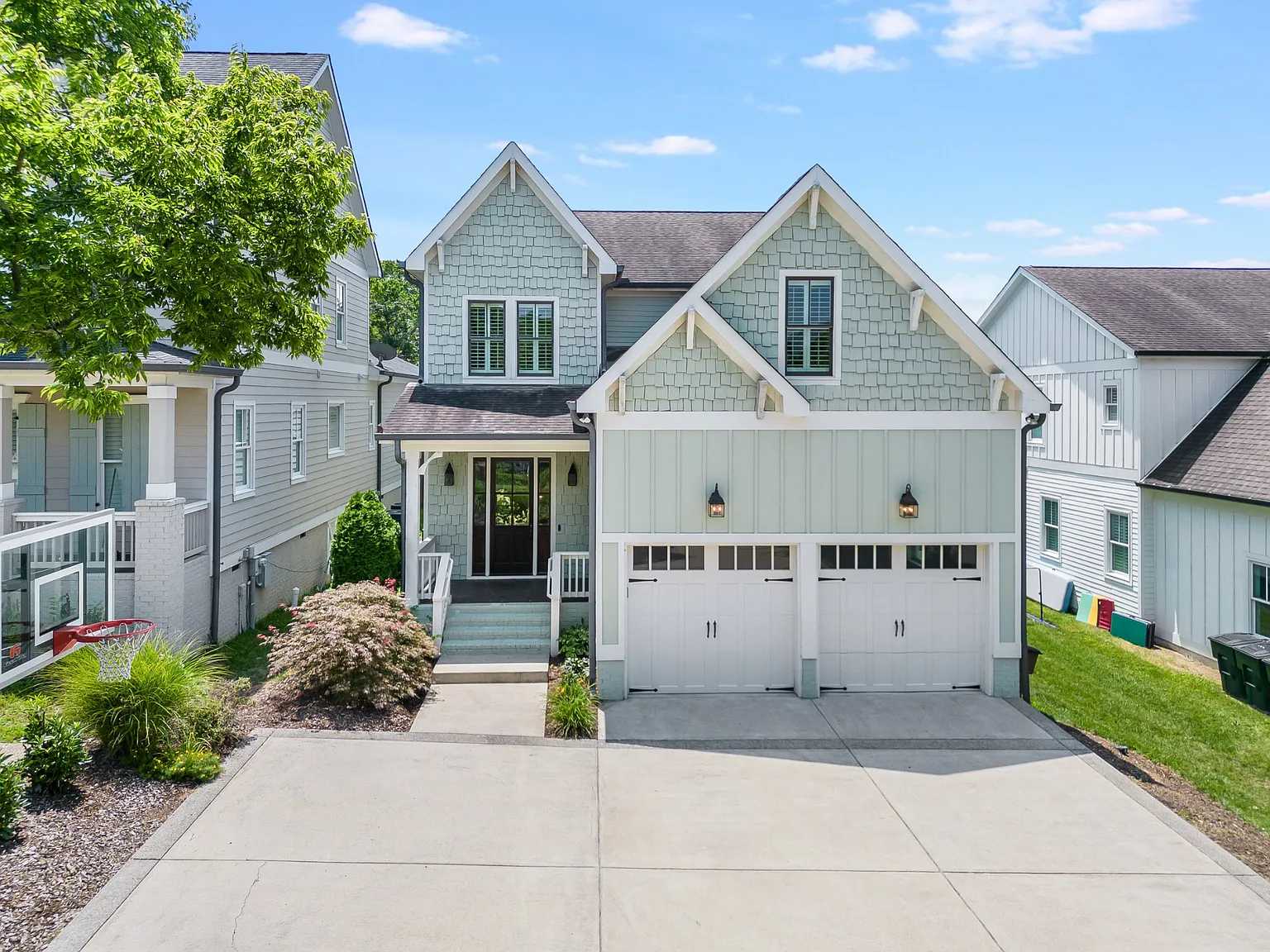 Green Hills is one such neighborhood that mirrors Arden Place in both charm and prestige. Recognized for its upscale homes, Green Hills features a mix of classic colonial designs and newer constructions that maintain a cohesive neighborhood aesthetic. Like Arden Place, homes here often come with large front yards, intricate brickwork, and inviting porches that nod to the Southern tradition. Additionally, Green Hills is renowned for its shopping district, boasting both high-end boutiques and local artisan shops, thus providing residents with a unique blend of luxury and local culture.
West End is another district that shares similarities in terms of architectural grandeur and lifestyle. Predominantly residential, West End showcases grand homes set on sprawling lots, many of which date back to the early 20th century. These homes, while retaining their historical charm, often feature modern renovations that cater to contemporary living. Wide, tree-canopied streets set the tone for a relaxed and elegant lifestyle, reminiscent of Arden Place. Moreover, the presence of Vanderbilt University nearby adds a touch of vibrancy and youthfulness to the community.
Belmont-Hillsboro, adjacent to the prestigious Belmont University, is yet another enclave that parallels the appeal of Arden Place. This area is rich in architectural diversity, with Tudor Revival, Neo-Colonial, and Craftsman homes dotting the landscape. Like Arden Place, Belmont-Hillsboro prides itself on its tight-knit community feel. Residents are often seen enjoying the local parks, engaging in community events, or simply taking leisurely walks through its scenic streets. The neighborhood also benefits from a slew of trendy cafes, eateries, and boutique stores, offering a lively yet laid-back urban experience.
Lastly, Sylvan Park, located to the west of downtown Nashville, offers a lifestyle and housing style similar to Arden Place. This charming community boasts meticulously restored bungalows and cottages, blending seamlessly with tasteful new constructions. The serene streetscape, punctuated by mature trees and lush greenery, provides an idyllic setting for families and professionals alike. With its own collection of local eateries, bars, and shops, Sylvan Park ensures residents needn't stray far for entertainment, echoing the self-contained allure that neighborhoods like Arden Place offer their inhabitants.
Food Scene
Dining near Arden Place in Nashville is nothing short of a culinary journey. The neighborhoods surrounding this elegant enclave offer an eclectic mix of flavors, reflecting the city's evolving food scene. Many residents often find themselves spoiled for choice, given the plethora of options available at their doorstep.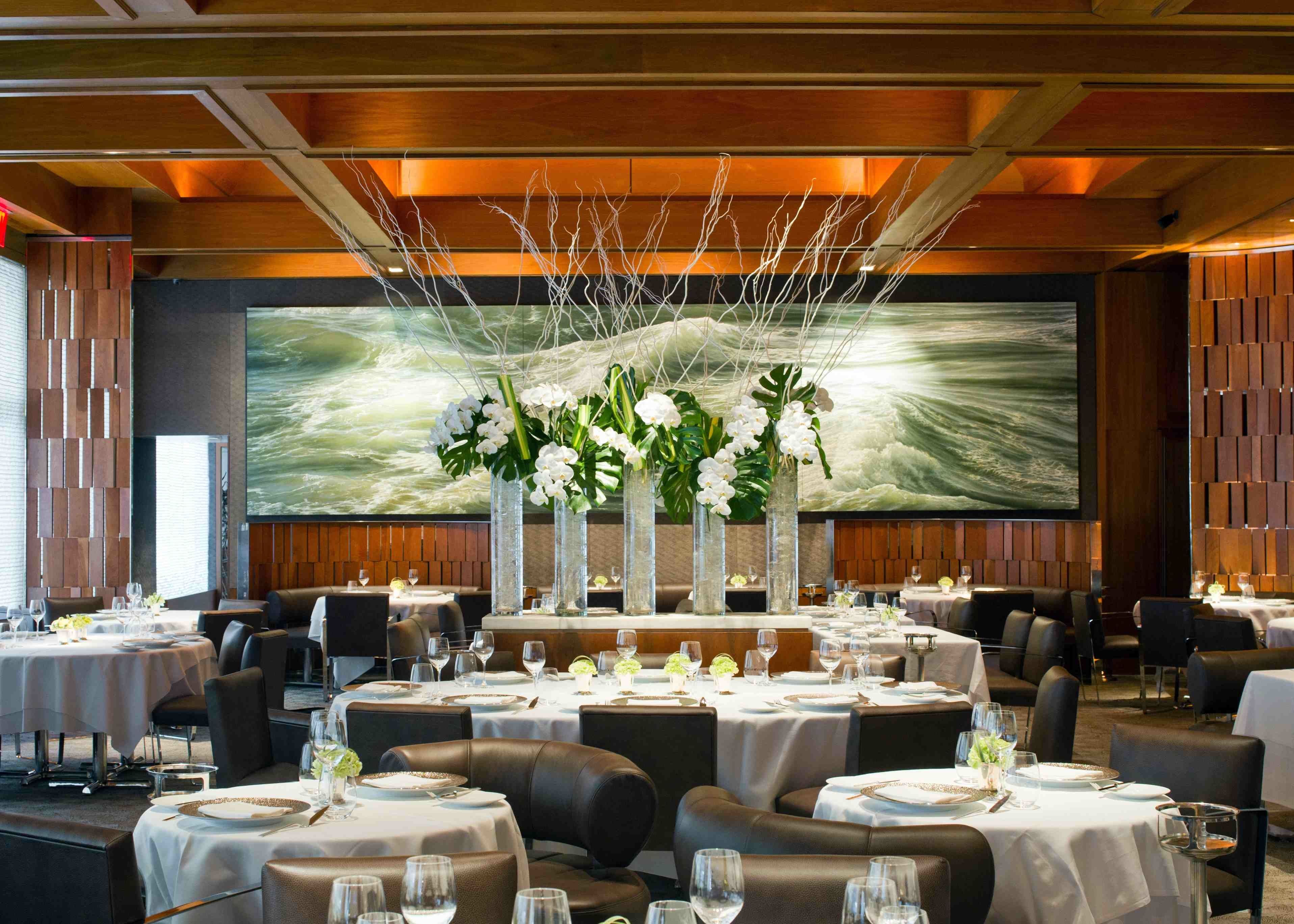 One can't mention the dining scene around Arden Place without bringing up the local cafes that have made a name for themselves. These cafes, often run by local families, offer a cozy ambience perfect for Sunday brunches or afternoon coffee breaks. Their menus frequently incorporate Southern classics with a twist, ensuring that patrons get a taste of tradition infused with contemporary flavors. It's a common sight to see residents engrossed in conversations, sipping on artisanal brews, and savoring fresh pastries in these neighborhood gems.
For those looking for a more upscale dining experience, there are several fine-dining establishments in the vicinity that promise a memorable evening. With interiors that exude elegance and menus curated by renowned chefs, these restaurants offer a mix of international cuisines and Southern gourmet dishes. From seared scallops and truffle risottos to classic Nashville hot chicken given a gourmet makeover, the culinary range is both vast and exquisite.
The essence of Nashville's music scene also finds its way into many eateries around Arden Place. A number of local diners and bistros double as live music venues, offering patrons a unique blend of delicious food and soulful tunes. Imagine digging into a plate of mouth-watering barbecue ribs, while a local band plays country classics or bluesy numbers in the background. It's an immersive experience, combining two of Nashville's biggest loves: food and music.
Street food enthusiasts aren't left behind either. The vicinity boasts a variety of food trucks and pop-ups, especially during weekends and local events. These mobile eateries offer everything from spicy tacos and gourmet burgers to vegan delights and ethnic dishes. They're perfect for those evenings when residents want a quick yet flavorful bite, without the formality of a sit-down restaurant.
In essence, the dining options around Arden Place cater to every palate and occasion, making it a gastronome's delight. Whether it's a casual lunch, a romantic dinner, or just a craving for some comfort food, the neighborhoods around Arden Place have something to satiate every culinary whim.
Entertainment
When it comes to entertainment and sporting events, the area around Arden Place in Nashville truly shines. After all, Nashville is often affectionately dubbed the "Music City," and this legacy is palpable in the venues and events dotted around the vicinity of Arden Place.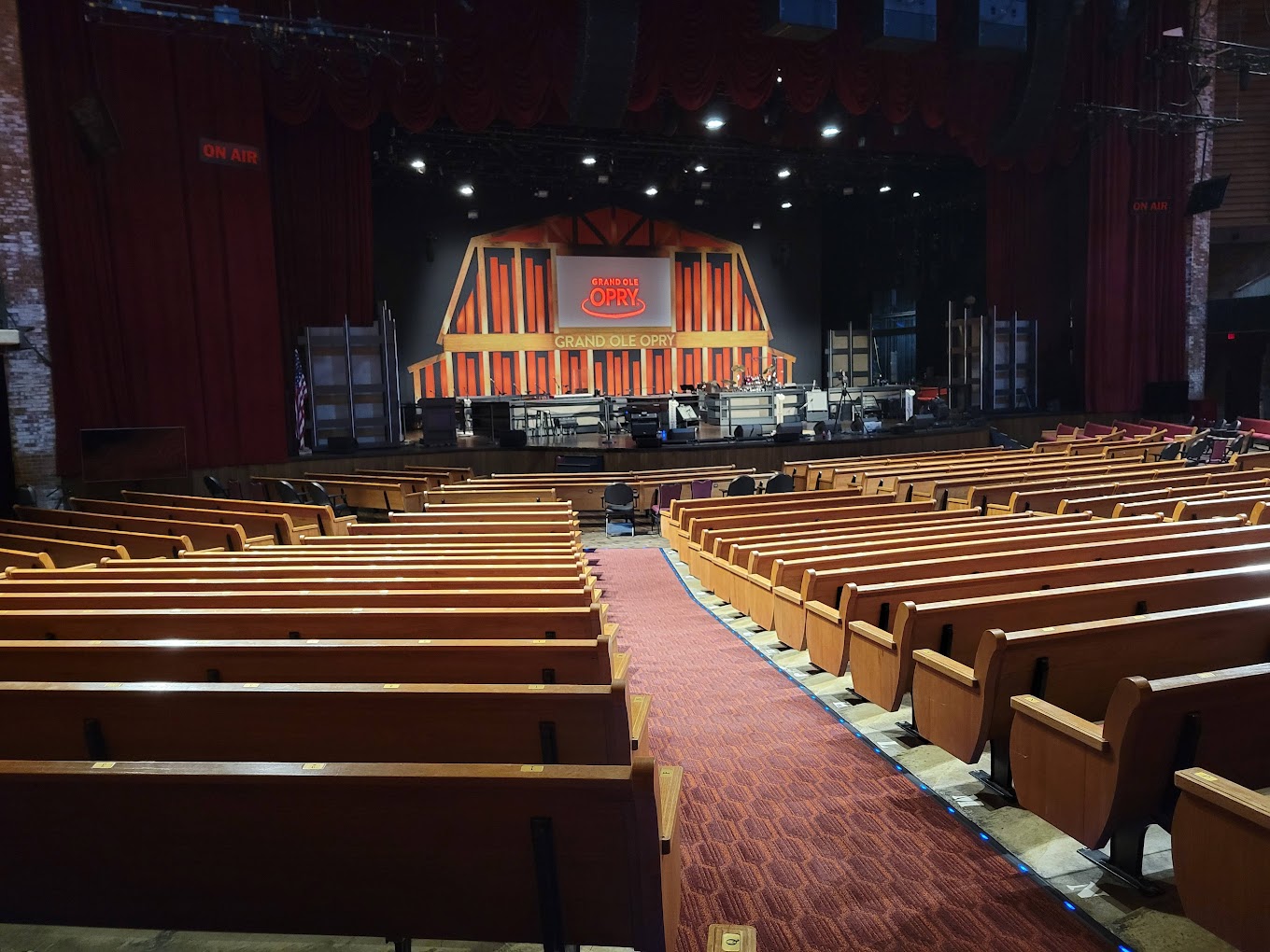 The city's rich musical history resonates deeply in the numerous live music venues found nearby. From iconic establishments where legendary country artists have strummed their guitars to modern venues hosting a range of genres from rock to jazz, there's never a dull evening here. Residents often find themselves enjoying impromptu live performances, be it at a bustling downtown bar or at a more intimate, tucked-away venue. And while the Grand Ole Opry might be one of the city's most famed music venues, there are countless other stages where emerging artists showcase their talent, making it easy for Arden Place locals to immerse themselves in Nashville's vibrant music scene.
But music isn't the only form of entertainment around. The local theaters offer a blend of classic plays, contemporary performances, and even avant-garde productions. On any given weekend, one might choose between a Shakespearean drama, a modern dance performance, or an independent film screening. The arts scene is thriving, and residents have a front-row seat to some of the best cultural events in the region.
Switching gears to sporting events, the adrenaline is palpable. Nashville's passion for sports is evident in the roaring crowds at the Nissan Stadium, home to the Tennessee Titans. Football games here are not just about the match but the entire experience, with tailgating parties and spirited fan rituals. A stone's throw away is the Bridgestone Arena, where the Nashville Predators keep the ice hockey enthusiasts on the edge of their seats. And it's not just professional sports that captivate the locals. College games, especially those involving Nashville's own Vanderbilt Commodores, attract a loyal following and add to the eclectic mix of sporting events in the city.
All in all, the vicinity of Arden Place offers a plethora of entertainment and sporting avenues. Whether one is a die-hard sports enthusiast, an arts aficionado, or someone who simply enjoys a good tune, there's always something happening around the corner to keep residents engaged and entertained.
Health and Wellness
Arden Place in Nashville is not only synonymous with scenic beauty and vibrant culture, but also with a plethora of health and wellness options that support a holistically healthy lifestyle. Given the growing emphasis on well-being in modern times, the community around Arden Place has ensured that residents have ample opportunities to stay fit, rejuvenate, and find balance.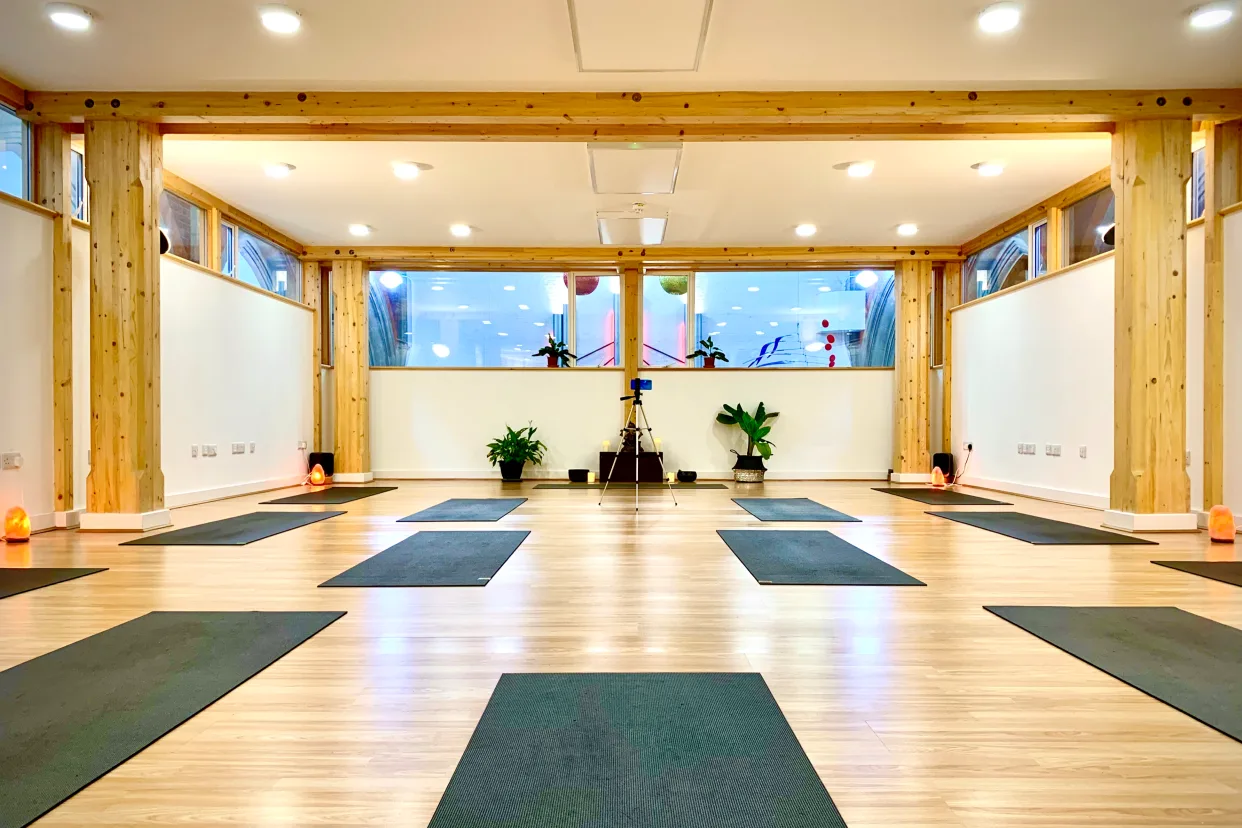 For those who find solace in physical activity, the neighborhood boasts several state-of-the-art fitness centers. These gyms are equipped with the latest equipment, and many offer specialized classes ranging from high-intensity interval training to calming yoga sessions. Speaking of yoga, several boutique studios in the vicinity focus on various forms, from Vinyasa to Yin, ensuring that both novices and seasoned practitioners find a class that suits their rhythm.
Nature enthusiasts can easily swap the gym for the great outdoors, given the beautiful parks and recreational areas near Arden Place. These green spaces, with their meandering trails and serene lakes, provide an idyllic setting for morning jogs, evening walks, or even meditation sessions by the water. They serve as the community's lungs, offering residents a refreshing escape from the urban hustle.
Nutrition and diet play an undeniable role in health and wellness, and the area around Arden Place doesn't disappoint. Several local markets and stores prioritize organic, farm-fresh produce. Health food stores offer a range of nutritious options, from organic fruits and vegetables to superfoods and dietary supplements. The local cafes and restaurants also contribute, with many establishments offering vegan, vegetarian, and gluten-free menu options, ensuring that diverse dietary preferences and requirements are catered to.
Holistic wellness also extends to the mind and spirit, and the community around Arden Place seems to understand this profoundly. Various wellness centers and spas offer therapeutic services, from deep tissue massages to acupuncture and aromatherapy sessions. For those seeking a deeper spiritual connection, meditation centers and workshops abound, focusing on mindfulness, inner peace, and personal growth.
In essence, the environment around Arden Place resonates with a commitment to holistic health. Residents have access to a spectrum of resources, spaces, and services that promote physical fitness, mental well-being, and spiritual growth, ensuring that a balanced lifestyle isn't just an aspiration, but a daily reality.
Outdoor Lifestyle
Nestled near Arden Place in Nashville, TN, is a plethora of parks and nature spots that offer residents and visitors a refreshing break from urban life. The city, known for its vibrant music scene, is equally renowned for its verdant parks and outdoor lifestyle options.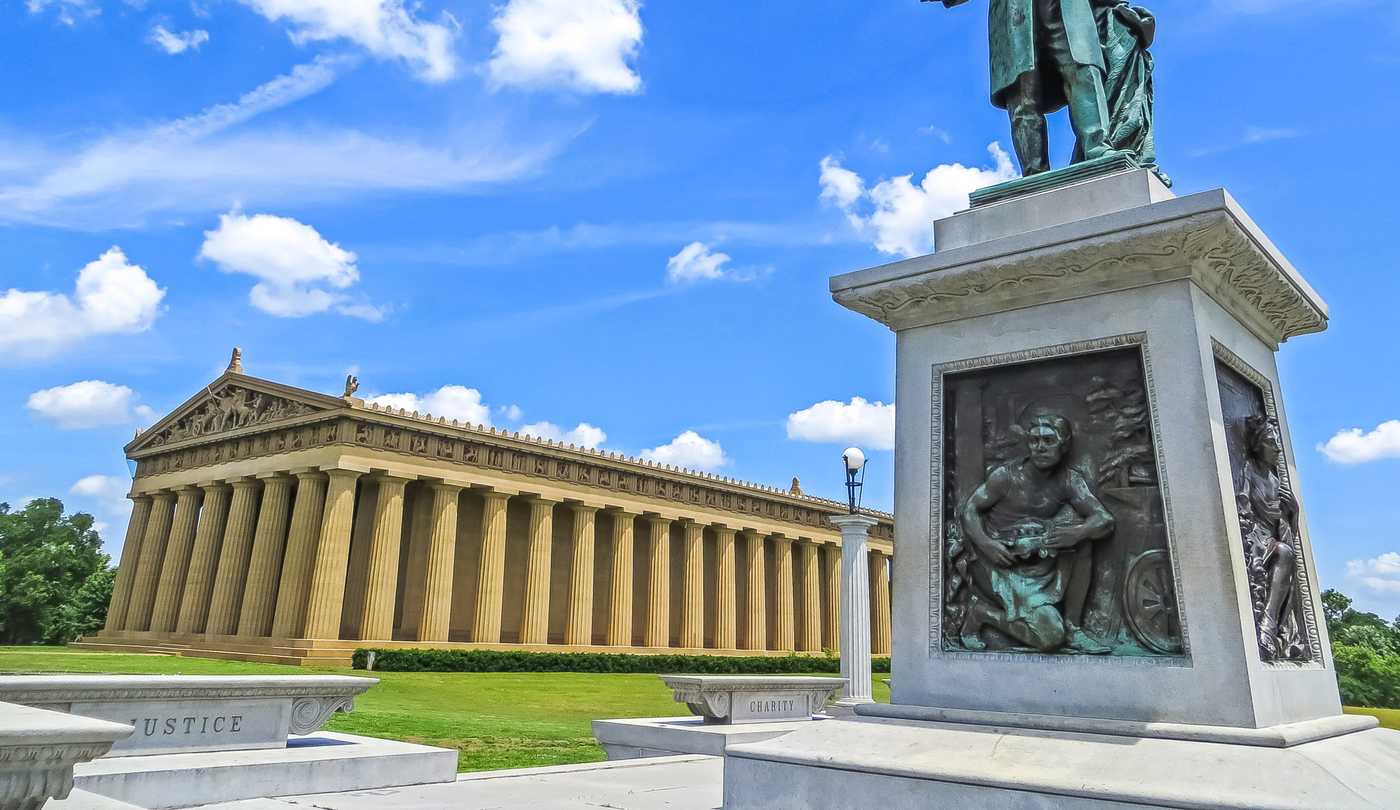 Centennial Park, for instance, stands as one of Nashville's premier urban parks. Spanning 132 acres, it's a veritable oasis in the heart of the city. The park is home to the iconic Parthenon, a full-scale replica of the ancient Grecian temple. Beyond its historical structures, Centennial Park boasts meandering walking trails, a picturesque lake, and diverse plant life. It's a favorite spot for both picnickers and those seeking a moment of tranquility amid nature.
Adjacent to the urban settings are several greenways and trails for those keen on a more active lifestyle. The Cumberland River Greenway, for example, offers scenic views of the river, making it ideal for jogging, biking, or leisurely strolls. These greenways not only promote health and fitness but also offer a unique perspective on Nashville's natural beauty.
Moreover, for those inclined towards water-based activities, the nearby Percy Priest Lake is a destination worth exploring. Encompassing over 14,000 acres, this vast body of water is a hub for boating, fishing, and even swimming. Surrounded by wooded areas and campgrounds, it's also a popular spot for weekend getaways and camping trips.
In essence, the vicinity around Arden Place provides a harmonious blend of urban conveniences and nature's bounty. From serene parks to bustling greenways and expansive lakes, there's something to cater to every outdoor enthusiast's preference.
Education
Arden Place, situated in the heart of Nashville, TN, is surrounded by a rich tapestry of educational opportunities that cater to a diverse community of learners. Nashville's commitment to education is evident in the range of both private and public schooling options available in and around the area.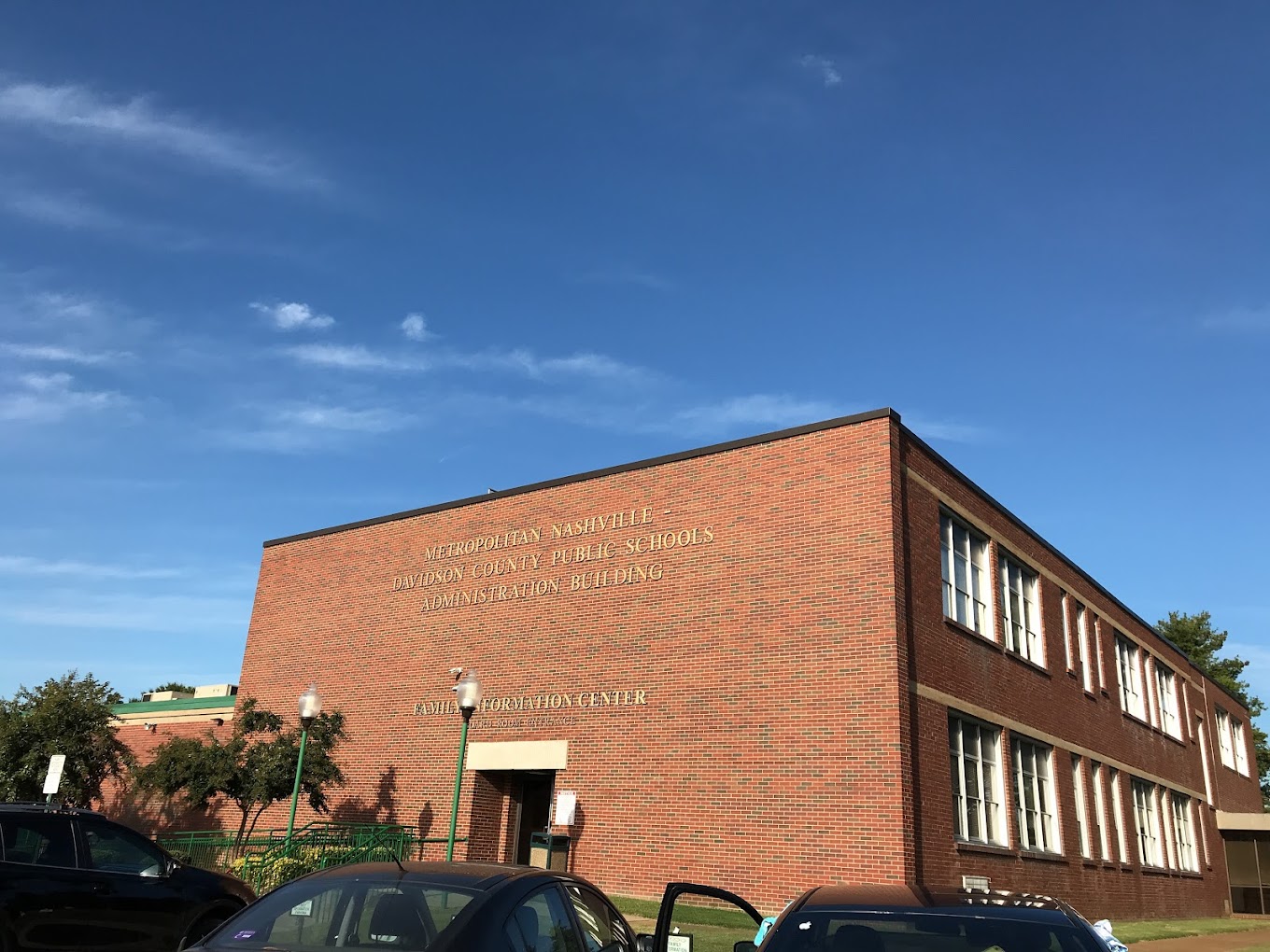 Public education in the vicinity of Arden Place is managed by the Metropolitan Nashville Public Schools (MNPS) system, which has a longstanding tradition of serving its community. The district boasts numerous elementary, middle, and high schools, each dedicated to fostering an environment of academic excellence, extracurricular enrichment, and community involvement. With a focus on innovation and continual improvement, MNPS endeavors to provide resources and opportunities that enable every student to succeed.
Parallel to the public school landscape, Nashville is home to a variety of esteemed private institutions that cater to families seeking alternative educational experiences for their children. These private schools often offer specialized curricula, smaller class sizes, and individualized attention. They range from religious-affiliated establishments to those that follow unique pedagogies, such as Montessori or Waldorf methodologies. This abundance of choice ensures that families can find a school environment tailored to their child's specific needs and learning preferences.
Furthermore, residents of Arden Place also benefit from the city's rich higher education environment. Nashville is often referred to as the "Athens of the South" due to its many colleges and universities. This means that, beyond primary and secondary education, students have a plethora of options for pursuing collegiate and post-graduate degrees right in their backyard. The fusion of public and private institutions, from primary to tertiary levels, ensures that the Arden Place community has access to an educational ecosystem that is both diverse and dynamic.
Shopping and Retail
Arden Place, located in the pulsating heart of Nashville, TN, offers residents an eclectic mix of shopping and retail experiences that reflect the city's vibrant and diverse culture. For those who appreciate the charm of boutique shopping, there's an abundance of unique local stores dotted around the area, offering everything from vintage apparel to bespoke jewelry and artisanal goods. These boutiques not only offer distinctive products but also encapsulate the spirit and creativity of Nashville's local artisans and entrepreneurs.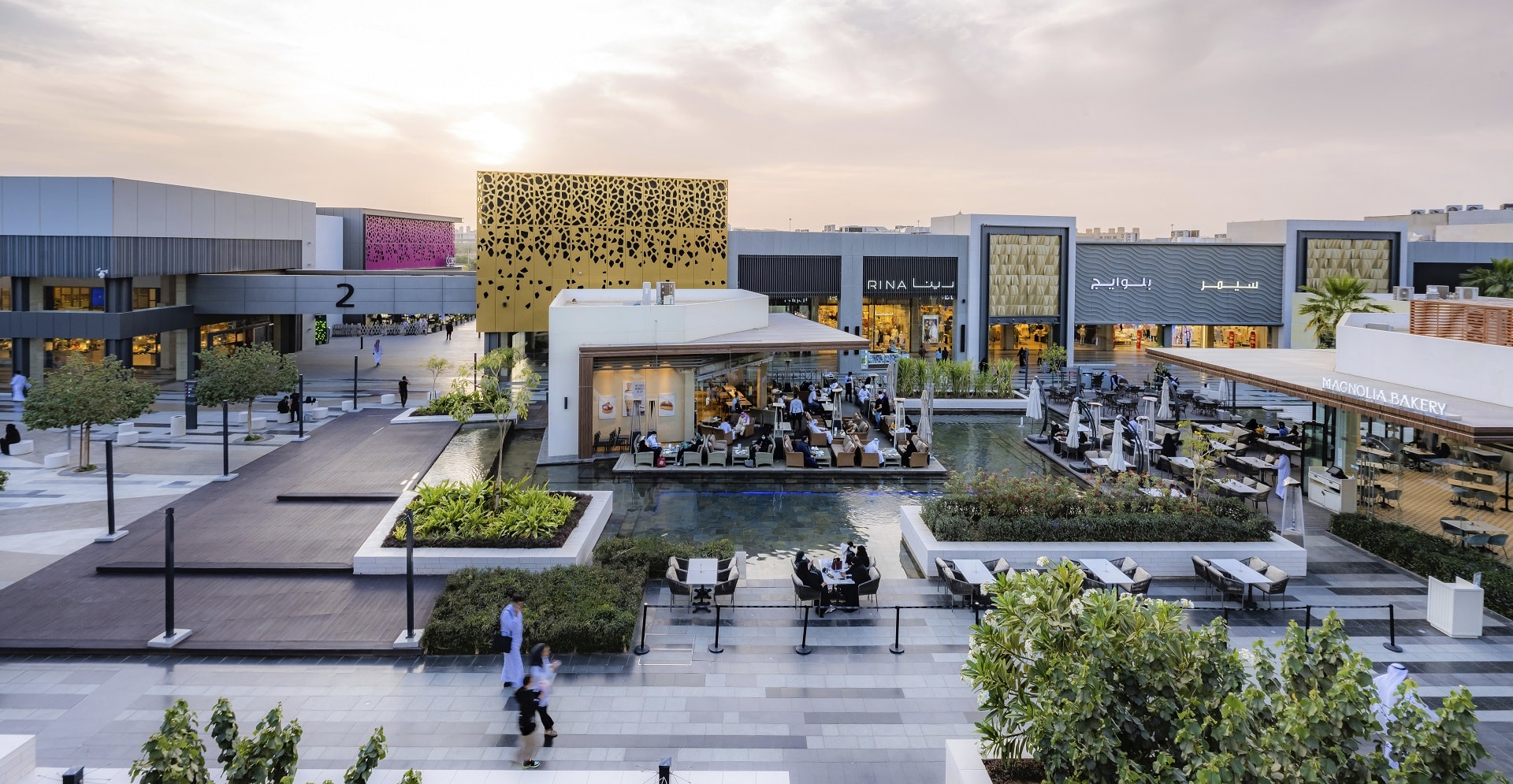 Of course, for a more mainstream shopping spree, residents don't have to venture far. Several shopping centers and malls in the vicinity provide a comprehensive array of popular retail chains, specialty stores, and dining options. Whether one is looking for the latest fashion trends, tech gadgets, or home decor, these shopping hubs cater to a wide range of preferences and needs.
Beyond fashion and electronics, the neighborhood around Arden Place boasts several independent bookstores, antique shops, and music stores — a nod to Nashville's deep-rooted musical heritage. For vinyl enthusiasts and those in search of rare finds, these music stores are a treasure trove, reflecting the city's rich history and its reputation as Music City, USA.
Adding to the retail richness are the local farmers' markets that pop up throughout the year. These markets offer residents a chance to indulge in fresh, locally-sourced produce, gourmet foods, and handcrafted goods. Not only do they provide an opportunity to support local farmers and craftsmen, but they also make for a delightful weekend activity, blending shopping with community engagement.
All in all, the area surrounding Arden Place is a shopper's paradise, blending the charm of local stores with the convenience of larger retail establishments, ensuring that residents have a multitude of options at their fingertips.
Business and Economy
Arden Place in Nashville, TN, lies at the nexus of a diverse and thriving business ecosystem. One cannot speak about Nashville without mentioning its globally recognized music industry. Often referred to as Music City, USA, Nashville is home to numerous record labels, recording studios, and music-related businesses. These entities not only attract aspiring artists from all corners of the world but also drive a significant portion of the local economy.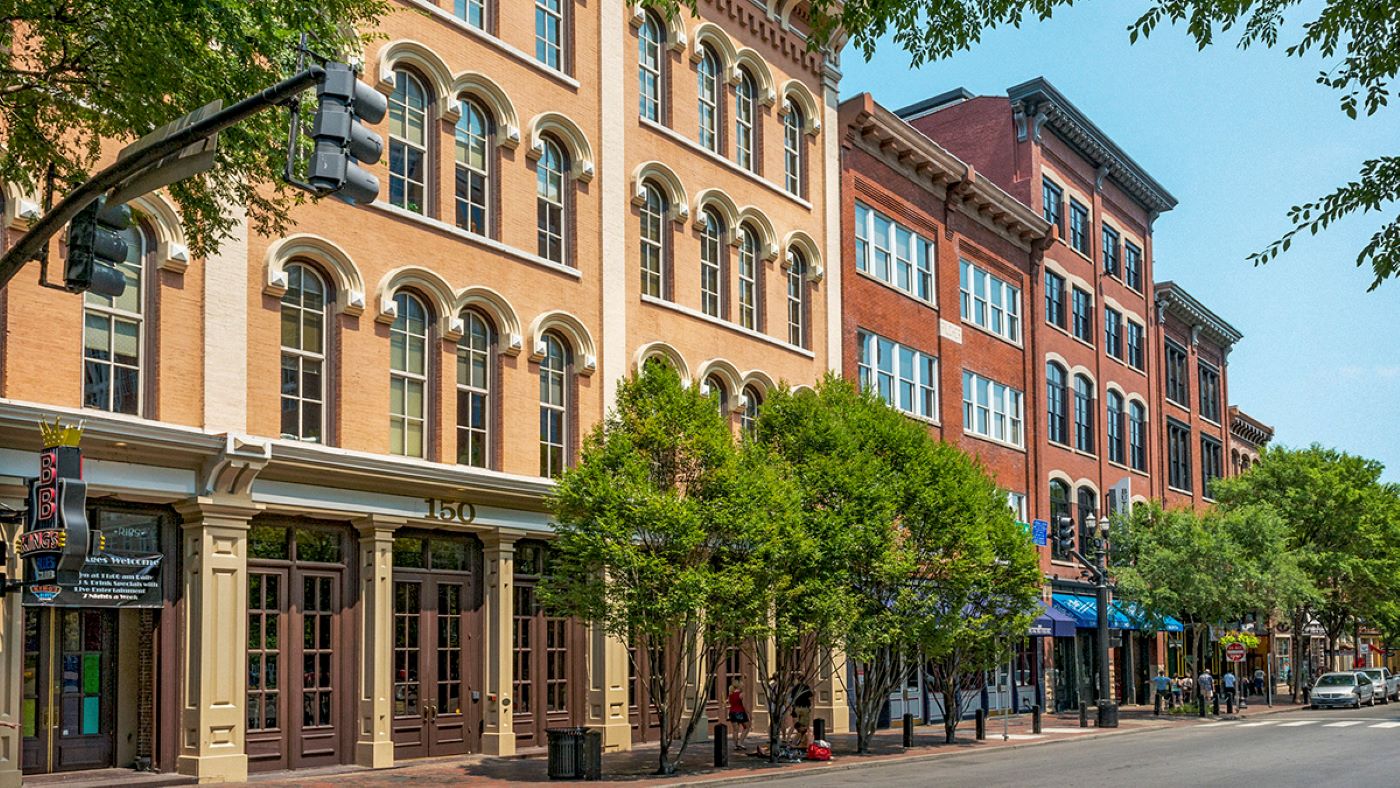 Beyond the strum of guitars, Nashville, and by extension the areas surrounding Arden Place, has seen a burgeoning healthcare sector. The city is a hub for hospitals, research institutions, and healthcare companies. These establishments not only offer cutting-edge medical services but also contribute substantially to research and development in the healthcare domain. Their presence ensures a steady influx of professionals and contributes immensely to the area's employment landscape.
Additionally, over the years, Nashville has been positioning itself as a haven for startups and entrepreneurs. The tech and innovation sectors are steadily growing, with numerous incubators, co-working spaces, and tech companies setting up shop. This influx of technology-oriented businesses is diversifying the city's economic base, creating a synergy of old-world charm with new-age innovation.
Hospitality and tourism, driven by Nashville's rich cultural and musical heritage, also play a pivotal role in the local economy. The areas near Arden Place benefit from the spillover of tourists looking to explore the city's historic sites, music venues, and gastronomic delights. Hotels, restaurants, and entertainment venues abound, creating a vibrant atmosphere and generating significant revenue for the region.
In essence, the vicinity of Arden Place is a microcosm of Nashville's broader economic tapestry. The blend of music, healthcare, technology, and hospitality industries creates a dynamic and robust economic environment that sustains the community and promises continued growth for the future.
Hotels and Lodging
The areas surrounding Arden Place in Nashville, TN, serve as a gateway to the city's rich tapestry of accommodations, ensuring visitors have a range of choices that suit their preferences and budget. Given Nashville's reputation as the "Music City," it's no surprise that the hospitality sector is alive and humming, catering to the vast number of tourists and business travelers alike.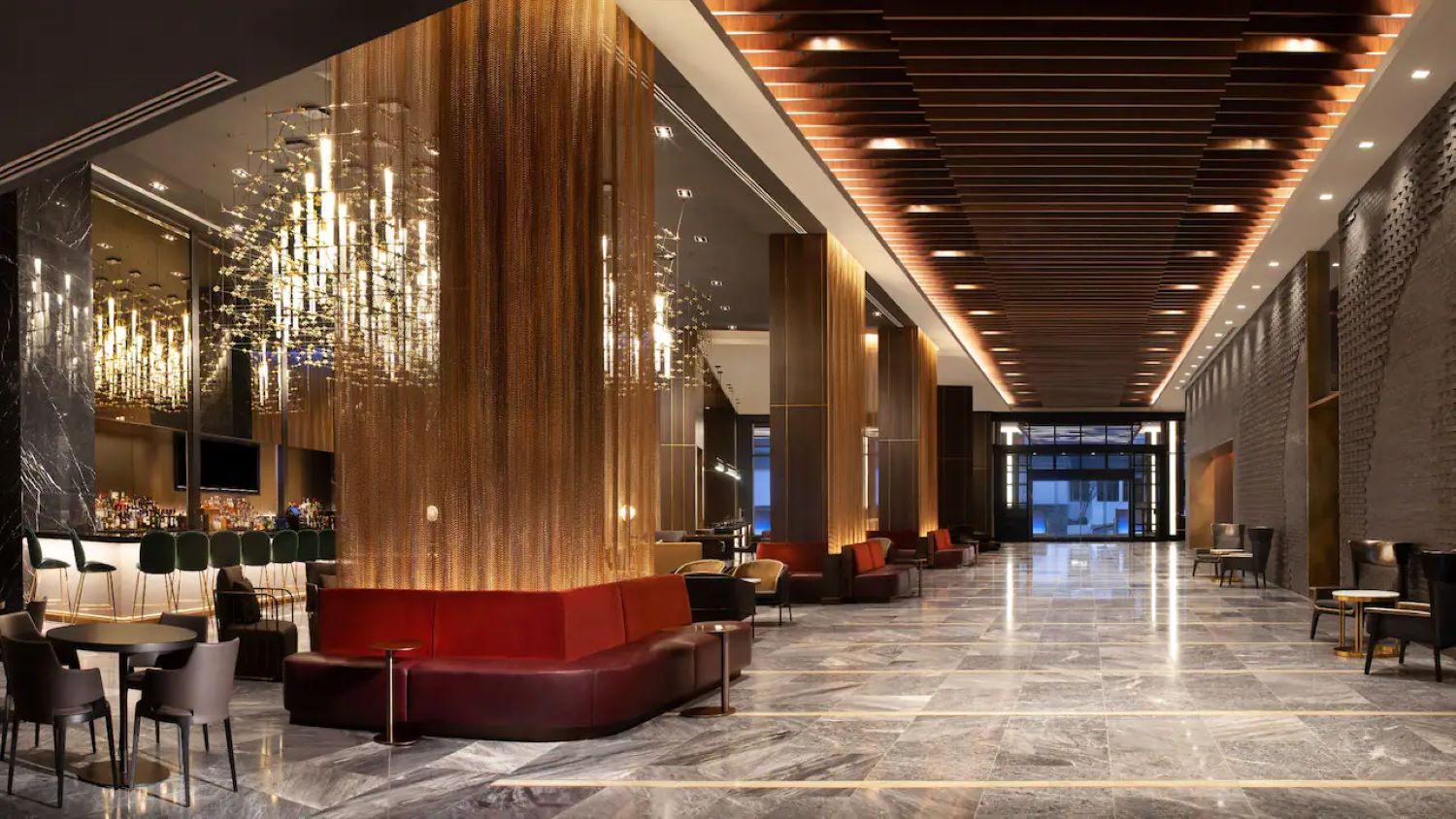 Elegance and modernity collide in some of the upscale hotels that grace the Nashville skyline near Arden Place. These establishments often offer a mix of luxury suites, state-of-the-art amenities, and panoramic views of the city. Their on-site restaurants, bars, and spas ensure guests are pampered and well-fed, all while soaking in the Nashville ambiance.
For those visitors who crave a more intimate and homely experience, the bed and breakfast options near Arden Place do not disappoint. These charming establishments often reside in historic homes or quaint townhouses, giving guests a taste of southern hospitality. The allure of a bed and breakfast lies not just in the cozy rooms or delicious morning spreads but also in the personal touch provided by the hosts. Guests often leave with cherished memories of delightful conversations, local tips, and a genuine sense of belonging.
Boutique hotels, another popular choice in the vicinity, artfully combine the sophistication of high-end hotels with the personalized charm of bed and breakfasts. With uniquely designed rooms and a focus on local culture, these hotels offer a memorable experience for travelers keen on a blend of style and substance.
Lastly, for the pragmatic traveler or those on a tighter budget, there are several chain hotels and motels that provide comfortable lodging without the frills. Conveniently located, they offer a reliable stay, ensuring visitors have a pleasant base to return to after a day of Nashville adventures.
In essence, whether a visitor near Arden Place is seeking opulence, character, style, or practicality in their accommodations, Nashville's diverse lodging landscape ensures they're spoilt for choice.
Travel and Transportation
Arden Place in Nashville, TN, boasts a strategic location, especially when it comes to accessibility to major transportation hubs. One of the most significant advantages for travelers and residents alike is its proximity to Nashville International Airport. Serving as a primary gateway to the city and the wider region, this airport facilitates both domestic and international flights. From Arden Place, a quick drive or ride would easily get you to the airport's terminals, making it immensely convenient for those frequent flyers or visitors just touching down in the city.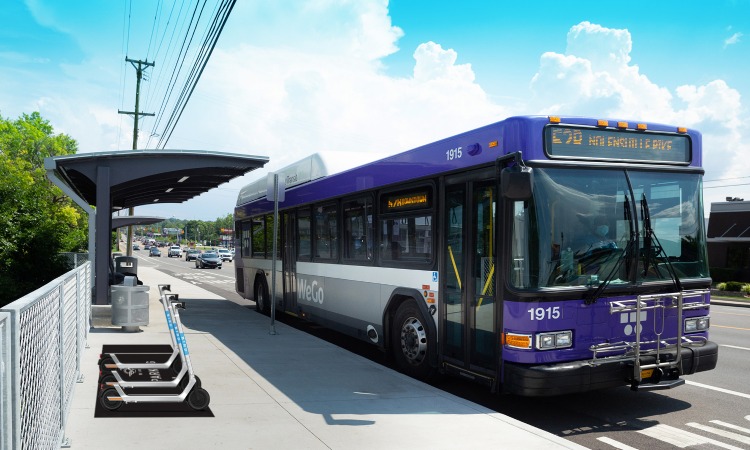 As for those who rely on public transportation, they're in luck as well. Nashville's Metropolitan Transit Authority (MTA) operates an extensive network of bus routes that traverse the city. Several of these routes are easily accessible from Arden Place, ensuring residents and visitors can navigate the city with ease. The buses are not only a cost-effective mode of transport but also a sustainable choice for those environmentally conscious individuals.
Additionally, in a bid to enhance urban mobility, Nashville has been steadily expanding its transportation infrastructure. There are plans for light rail and rapid bus transit in the pipeline, aiming to further connect different parts of the city. While these developments are still in the works, the future promises even more efficient and varied public transportation options for the Arden Place area.
Furthermore, ride-sharing services like Uber and Lyft are widely available in Nashville. So, for those times when you're in a rush or prefer a direct route to your destination, these services offer a quick and hassle-free alternative.
All things considered, the area around Arden Place is remarkably well-connected, both to the wider world via the Nashville International Airport and within the city through a comprehensive public transportation network. This connectivity ensures that residents and visitors can seamlessly transition between the tranquility of Arden Place and the hustle and bustle of wider Nashville and beyond.