Apache Hills, Nashville, TN Homes for Sale
Apache Hills, Nashville, TN Homes for Sale
October 3, 2023
Apache Hills Homes
Apache Hills in Nashville, TN, boasts a unique blend of homes that capture both the historic charm of Nashville and modern architectural trends. Many of the homes in this area showcase traditional brick facades, interspersed with modern designs that incorporate a mix of materials, such as wood and stone. These homes often have spacious layouts, catering to families of varying sizes. The designs also pay homage to Nashville's musical heritage, with some homes even featuring custom music rooms or studios. Large yards, mature trees, and well-maintained landscapes are commonplace, giving residents ample outdoor space for recreation and relaxation.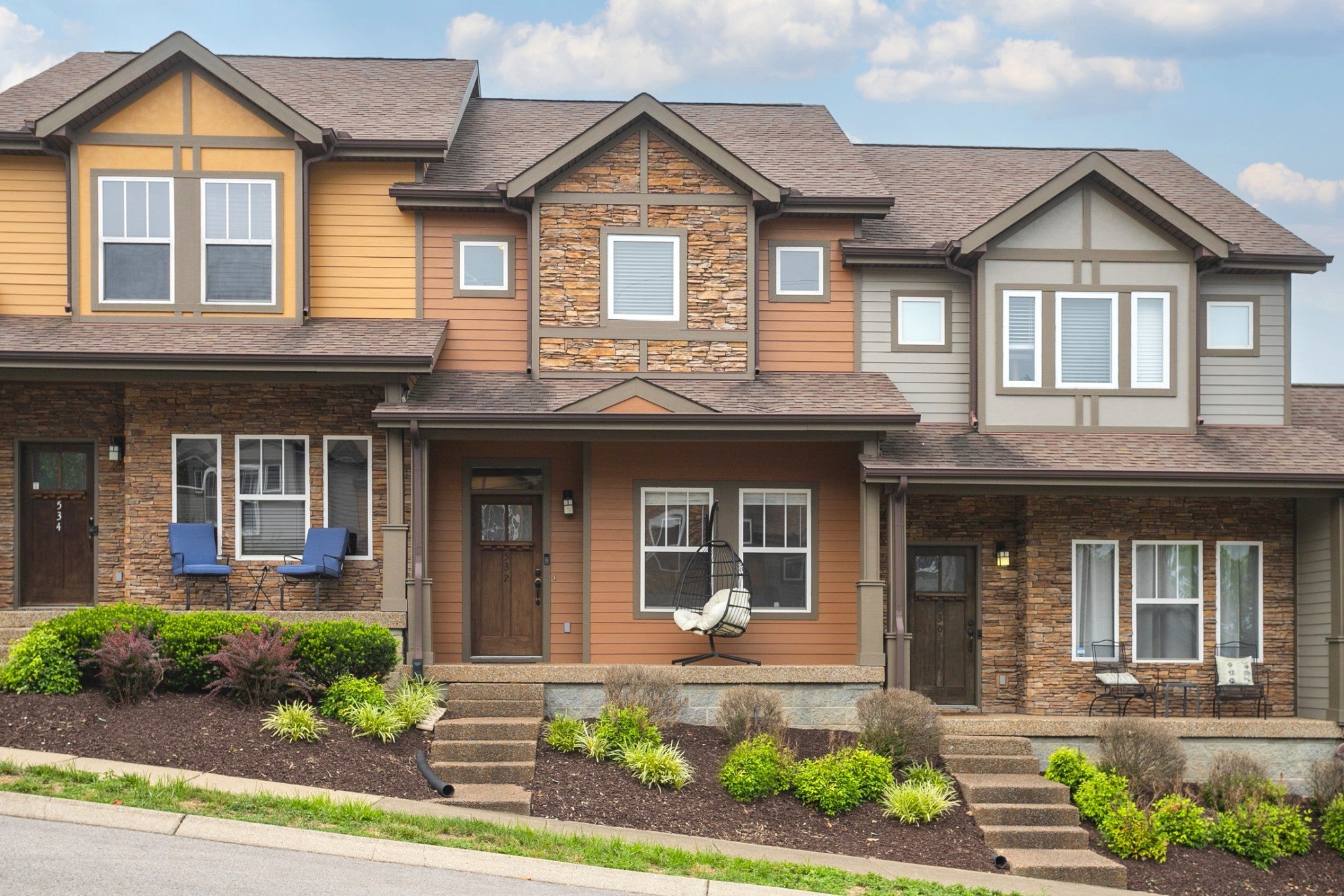 The neighborhood's setting is complemented by the warmth of its community. Residents of Apache Hills have fostered a tight-knit community spirit, where neighborhood gatherings, block parties, and annual events are a regular occurrence. This sense of community ensures that new residents are warmly welcomed and quickly integrated into the local social fabric. One of the prominent features of this community is its commitment to preserving green spaces. Several parks and recreational areas can be found within and around Apache Hills, offering residents a welcome escape from the urban hustle. These green spaces not only provide recreational opportunities but also venues for community events and gatherings.
Beyond the boundaries of Apache Hills, Nashville's vibrant city life is within easy reach. The neighborhood's strategic location ensures that residents are a short drive away from some of Nashville's most iconic landmarks, including the Country Music Hall of Fame and the Ryman Auditorium. The proximity to downtown Nashville also means that Apache Hills residents have a plethora of dining, shopping, and entertainment options at their fingertips. At the same time, the area's well-connected roads and public transport systems make commuting and traveling a breeze.
Schools around Apache Hills are known for their commitment to excellence. Families in the area have access to a range of educational institutions, from elementary schools to high schools, all known for their high academic standards and extracurricular offerings. These schools, coupled with the neighborhood's family-friendly environment, make Apache Hills an ideal choice for families seeking a harmonious blend of urban amenities and suburban tranquility.
Overall, Apache Hills in Nashville, TN, offers an idyllic living experience. It's a neighborhood where tradition meets modernity, and where community ties run deep. Whether one is drawn to its beautiful homes, its vibrant community spirit, or its prime location, Apache Hills stands out as a jewel in Nashville's urban landscape.
Similar Communities
Nestled in the vibrant landscape of Nashville, Apache Hills is just one of many neighborhoods that offer a balanced blend of affordability, solid construction, and an appealing lifestyle. Adjacently, neighborhoods such as Cedar Ridge and Pine Meadows present a similar allure for potential homeowners.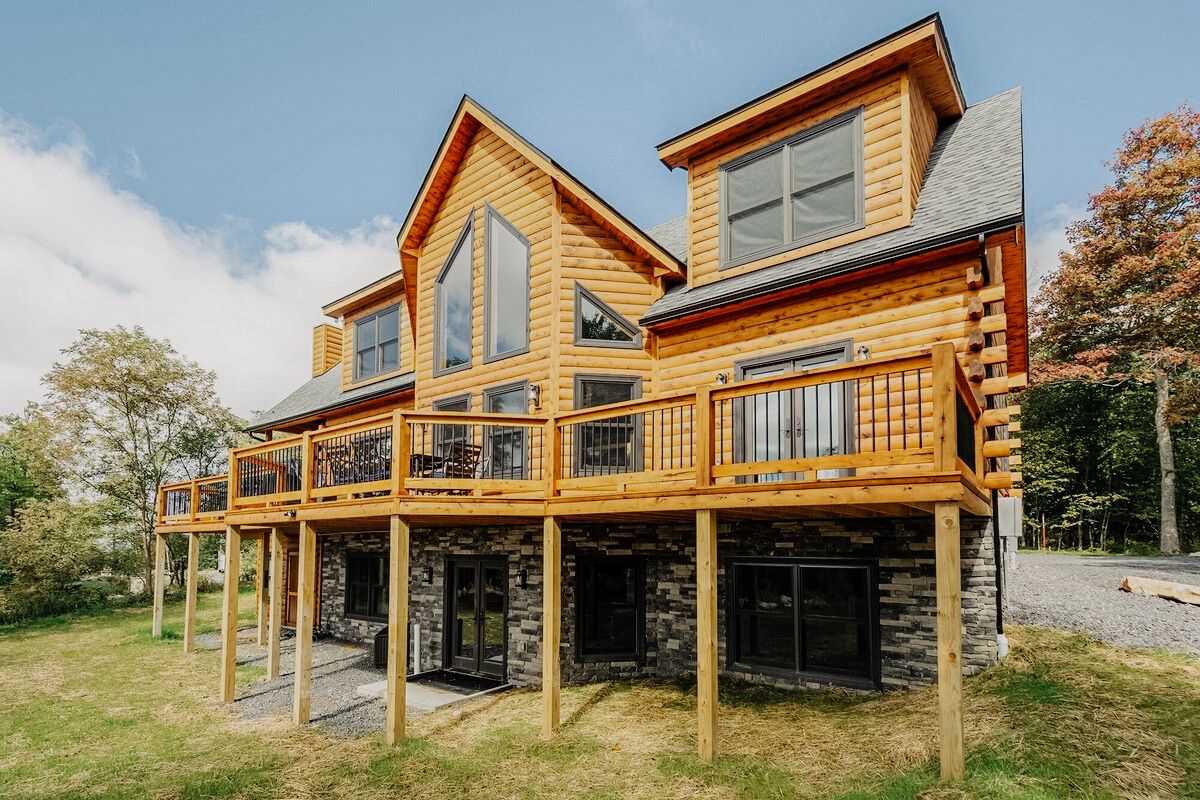 Cedar Ridge is known for its beautifully constructed homes that mirror the aesthetic and price range of those in Apache Hills. Residents often boast about the charming character of their houses, many of which showcase brick exteriors, hardwood floors, and modern amenities. With tree-lined streets and a tight-knit community vibe, Cedar Ridge offers an ambiance that is reminiscent of the old-world charm yet filled with modern comforts.
Pine Meadows, on the other hand, is another enclave that shares a common thread with Apache Hills. The homes in Pine Meadows are often characterized by their detailed craftsmanship, sizable lots, and serene environment. The neighborhood is dotted with parks and recreational areas that promote an active and healthy lifestyle. Families are drawn to this area not just for the quality of the homes, but also for the reputation of local schools and the sense of security that the community fosters.
Further down the road is Oak Landing, a neighborhood that bears resemblance in both construction and lifestyle. Many homes in Oak Landing have the same attention to detail in their construction, with open floor plans, spacious backyards, and well-maintained lawns. Local residents often rave about the community events, from weekend farmers' markets to neighborhood picnics, creating an environment of camaraderie and unity. The local amenities, coupled with its proximity to the heart of Nashville, make it a sought-after location for many.
Whether it's the allure of Cedar Ridge's charm, the peaceful ambiance of Pine Meadows, or the community spirit of Oak Landing, these neighborhoods stand as testament to Nashville's diverse and attractive residential options, echoing the appeal of Apache Hills in their own unique ways.
Food Scene
When you're around Apache Hills in Nashville, TN, there's no shortage of delightful dining options to explore. Just a stone's throw away from the serene surroundings of Apache Hills, food enthusiasts find themselves in a paradise of flavors and cuisines.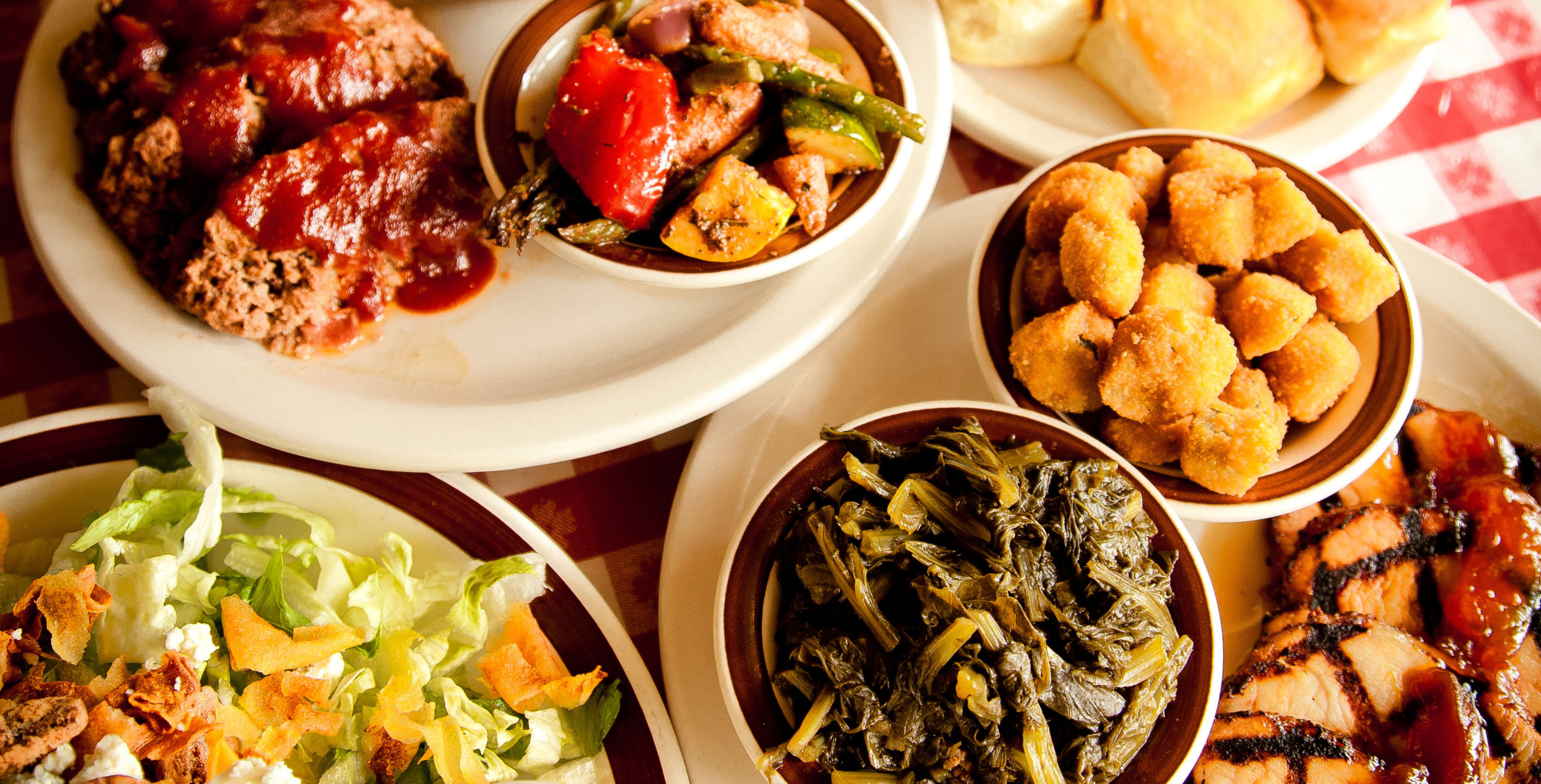 For those who crave Southern comfort food, Mama Jane's Kitchen is a must-visit. The ambiance inside the restaurant exudes a warm, homely feel, reminiscent of Sunday family dinners. Their fried chicken, accompanied by homemade biscuits and gravy, is the talk of the town. And let's not forget their classic pecan pie, which many argue might just be the best in all of Nashville.
Adjacent to the Southern classics is Aria, a contemporary Italian bistro that has quickly become a favorite for both locals and visitors. With its rustic wooden interiors and an open kitchen, diners can watch chefs work their magic, crafting handmade pasta and wood-fired pizzas. The scent of garlic and fresh basil wafts through the air, creating an aroma that's impossible to resist.
For those with a penchant for Asian flavors, The Eastern Pearl offers a beautiful fusion of traditional and modern dishes. From dim sum to sushi rolls, their menu promises a culinary journey across the East. The sushi chefs showcase their artistry right in front of patrons, each roll more intricate and delicious than the last. Their spicy tuna tartare, paired with a cold sake, is particularly recommended for those warm Nashville evenings.
Lastly, for the health-conscious, Green Bowl Cafe offers a refreshing take on wholesome eating. The cafe emphasizes locally sourced ingredients and offers a variety of salads, smoothie bowls, and vegan options. It's not just the freshness of their offerings that captivate diners, but also the creativity in their combinations. The quinoa and roasted vegetable bowl, drizzled with a tangy lemon-tahini dressing, is both nourishing and packed with flavor.
In essence, the dining scene around Apache Hills is a testament to Nashville's diverse culinary landscape, ensuring that every palate, no matter how particular, finds its match.
Entertainment
Around Apache Hills in Nashville, TN, entertainment and sporting events abound, catering to a broad spectrum of interests. With Nashville being the epicenter of country music, it's no surprise that venues echoing melodic tunes aren't far from this neighborhood. The Rhythm House, just a short drive away, hosts live music nights where both budding and established artists serenade guests with their country hits and sometimes a mix of blues and jazz. These evenings are often punctuated with the soft strumming of guitars, bringing the rich musical tapestry of Nashville right to the doorstep of Apache Hills residents.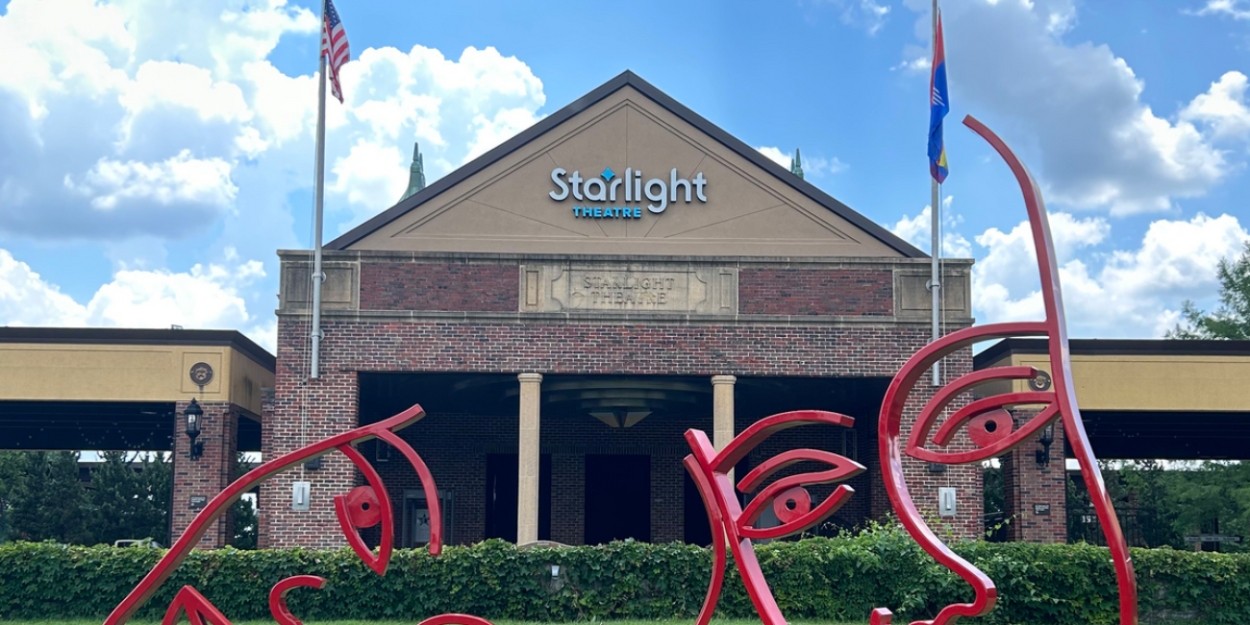 For theater aficionados, the Starlight Playhouse offers a selection of plays and musicals. A community favorite, the playhouse showcases local talent in productions ranging from classic Shakespeare to modern dramas. The intimate setting of the theater allows for an immersive experience, where each emotion of the characters resonates deeply with the audience. The monthly improv nights are a special treat and have become a local favorite for those looking for a hearty laugh.
On the sporting front, there's never a dull moment. The nearby Titan Stadium is often buzzing with excitement, especially during football season. The cheers, the energy, and the camaraderie among fans make attending a game here an unforgettable experience. Tailgating parties ahead of big games have almost become a tradition, with families and friends gathering to barbecue, play games, and sport their team colors with pride.
For those who prefer a more relaxed sporting environment, the Greenway Golf Course provides the perfect setting. Majestic trees, pristine greens, and a tranquil ambiance make it a favorite spot for both seasoned golfers and beginners. The clubhouse often hosts mini-events, from golf tournaments to networking brunches, offering a perfect blend of sport and leisure.
All in all, the vicinity of Apache Hills serves as a microcosm of Nashville's vibrant entertainment and sporting scene, ensuring residents are always in the thick of action and excitement.
Health and Wellness
Living near Apache Hills in Nashville, TN, offers residents a myriad of opportunities to engage in a health-conscious lifestyle. The neighborhood and its surrounding areas are teeming with establishments and venues that promote well-being and fitness.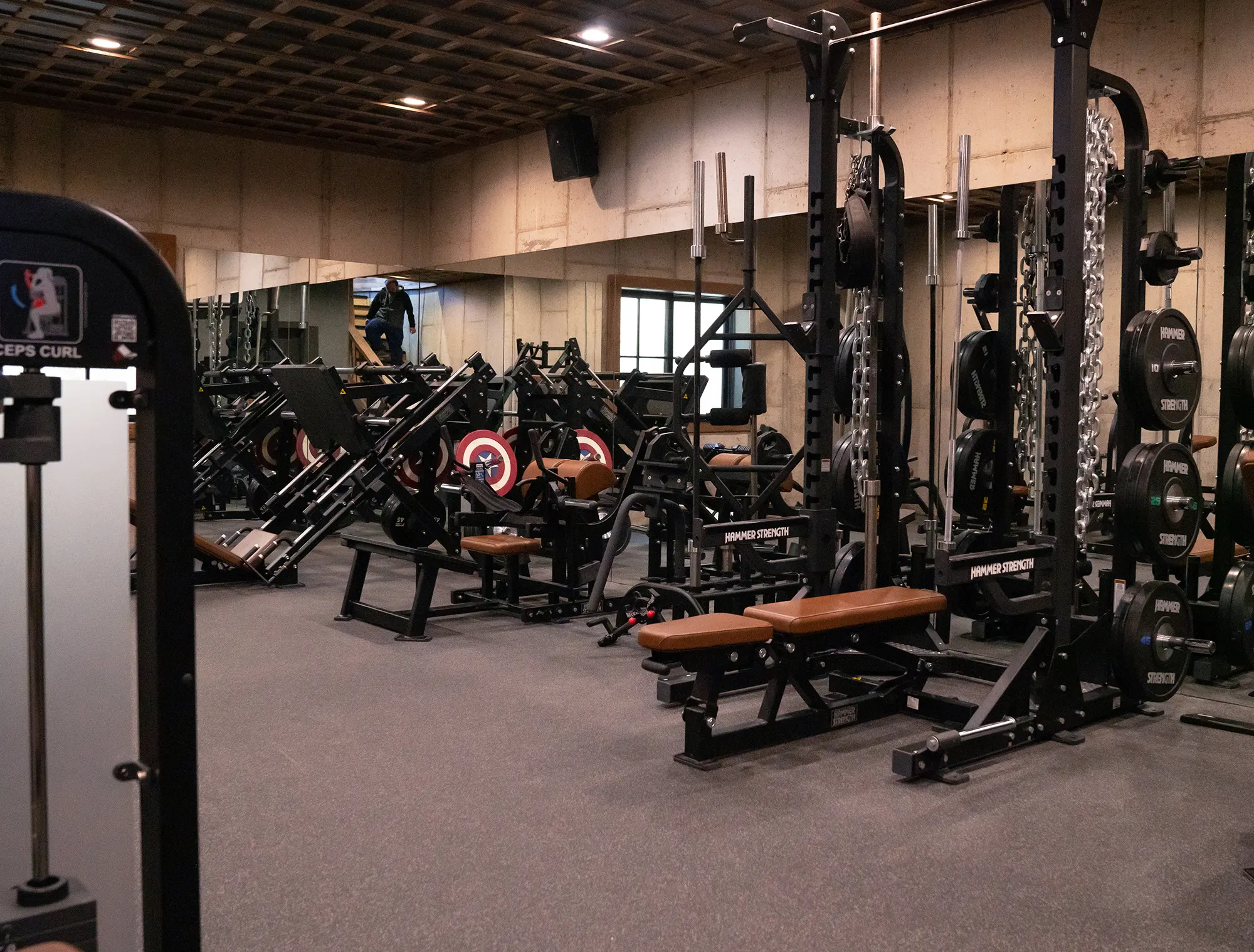 For those who are fitness enthusiasts or just beginning their journey, the Harmony Gym is a great place to start. Not only does it boast state-of-the-art equipment for all workout preferences, from cardio to strength training, but it also offers a range of classes. Yoga, Zumba, and spin are just a few of the fan favorites. The instructors are experienced, and the community feel inside the gym promotes camaraderie and motivation, ensuring that every visit is not just about the workout but also about building connections.
For those who prefer to bask in the serenity of nature while getting their dose of exercise, Riverside Park is the place to be. With its vast jogging trails, residents can run or walk amidst the greenery, letting the fresh air rejuvenate them. The park also has dedicated spots for tai chi and meditation, allowing visitors to align their mind and body in the heart of nature.
Nutrition plays an essential role in health and wellness, and in this regard, Green Haven Market fills the gap. This organic store, a short drive from Apache Hills, is a haven for those seeking fresh produce, health supplements, and organic goodies. They also have an in-house nutritionist available for consultations, guiding patrons towards a diet that suits their health goals.
Finally, for holistic healing and relaxation, Serenity Spa offers a range of services. From deep tissue massages to aromatherapy sessions, this spa aims at holistic well-being. Their stress-relief therapies, combined with a tranquil ambiance, make it a favorite among locals.
Together, these options create an ecosystem that fosters health and wellness. For the residents around Apache Hills, leading a balanced life with a keen focus on well-being is not just feasible but also delightfully accessible.
Outdoor Lifestyle
The area surrounding Apache Hills in Nashville, TN, is truly a treasure trove for nature lovers and outdoor enthusiasts. The beauty of Tennessee's landscape shines through in the numerous parks and outdoor spaces available for residents and visitors alike.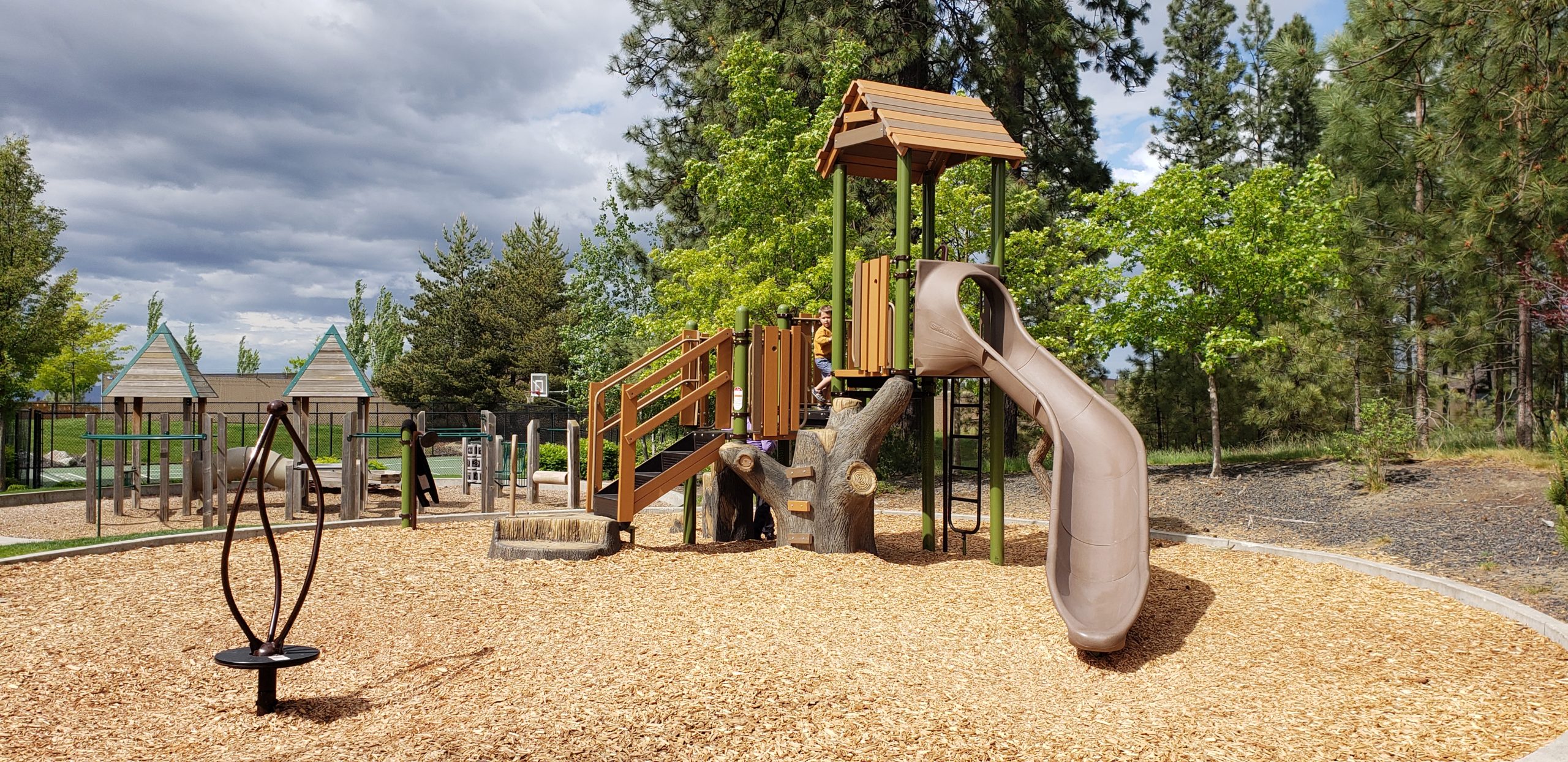 Starting with Whispering Pines Park, it's a favorite among families and solo nature seekers. The park is home to a diverse range of flora and fauna. The walking trails meander through tall pine trees, and on any given day, you can spot residents picnicking, playing frisbee, or simply lying down with a book, taking in the beauty of their surroundings. Birdwatchers are in for a treat, as the park is a habitat for several native bird species.
For those who enjoy water activities, Riverbend Lake is a stone's throw away from Apache Hills. The calm and serene waters are perfect for kayaking or paddleboarding. On weekends, the lake becomes a hub for families who enjoy fishing along its banks. The gentle ripple of water and the lush green surroundings make it a peaceful retreat from the hustle and bustle of daily life.
Mountain View Trails, meanwhile, offers a slightly more adventurous experience. Hikers and mountain bikers frequent these trails, which offer varying levels of difficulty. As you ascend, the view becomes even more breathtaking, giving a panoramic sight of Nashville's skyline juxtaposed against Tennessee's verdant landscape.
But it's not all rugged; Blossom Garden, located on the outskirts of Apache Hills, is a beautifully manicured space dedicated to various flower species. The garden is organized by season, ensuring a riot of colors throughout the year. It's a favorite among photographers and those who practice meditation, providing a calm and aromatic environment to relax.
In essence, the outdoor lifestyle around Apache Hills is diverse and invigorating. With a mix of tranquil retreats and adventurous terrains, residents have the best of nature right at their doorstep.
Education
The residents of Apache Hills in Nashville, TN, are indeed fortunate when it comes to educational opportunities. The neighborhood and its vicinity boast a fine blend of both public and private institutions, ensuring that families have multiple choices tailored to their children's needs.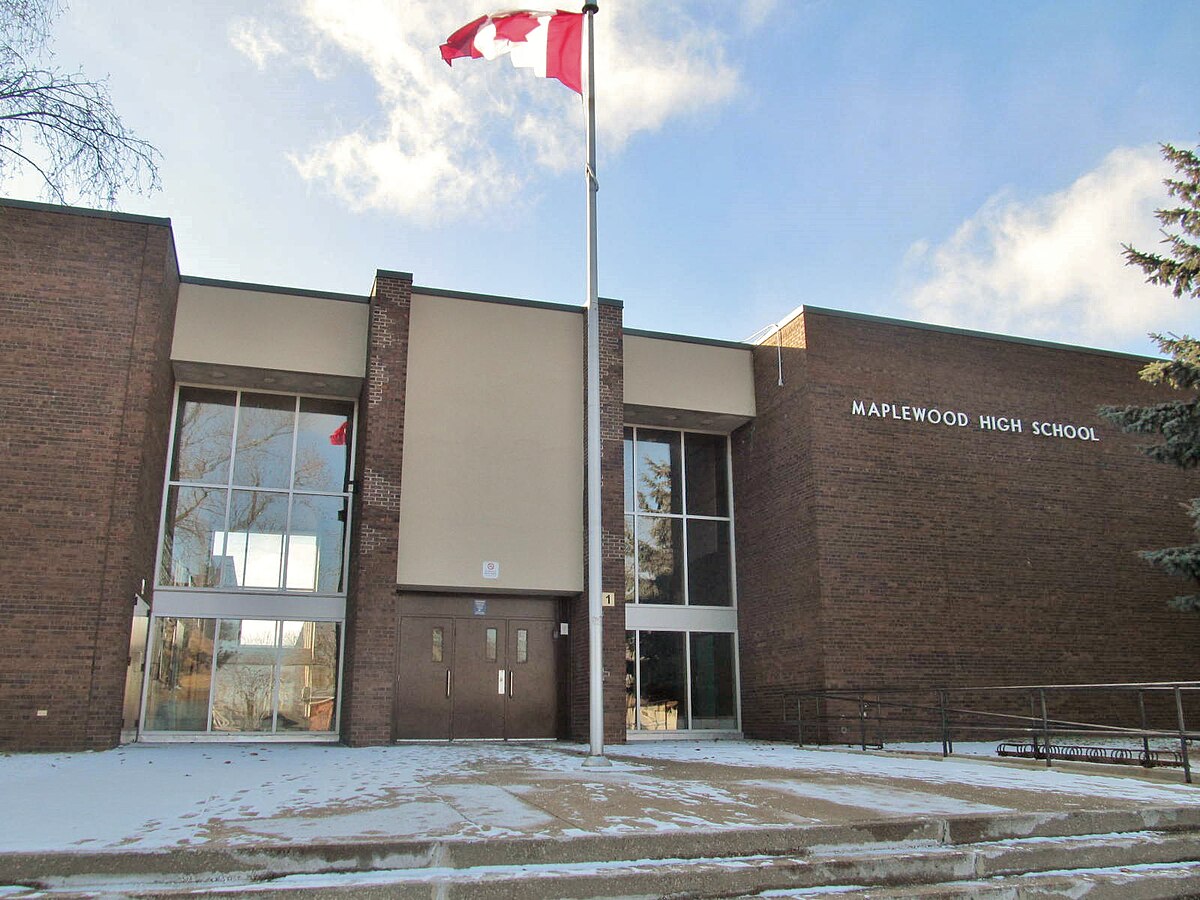 In the realm of public education, the acclaimed Maplewood High School stands out. Known for its robust curriculum and a strong emphasis on extracurricular activities, Maplewood has consistently produced graduates who excel both academically and personally. Its state-of-the-art facilities, combined with dedicated teaching staff, make it a beacon of learning in the community. Equally commendable is Pine Grove Elementary, which lays a strong foundation for the young minds of Apache Hills. With its focus on interactive learning and fostering creativity, it's no wonder Pine Grove is often bustling with enthusiastic students and supportive parents.
For families considering private education, there's the renowned Oakwood Academy. This institution takes pride in its holistic approach to education. With smaller class sizes, individualized attention, and a curriculum that caters to both academic excellence and character building, Oakwood has become a preferred choice for many Apache Hills residents. Not to be overlooked is the Cedar Bridge School, a private institution known for its emphasis on the arts. From theater to visual arts, students here get a chance to explore and hone their artistic talents, making it a unique educational experience.
Moreover, several preschools and daycare centers, both public and private, dot the landscape around Apache Hills. These centers prioritize early childhood development, ensuring that even the youngest members of the community are set on a path of curiosity and learning.
With such a rich tapestry of educational options, Apache Hills truly provides its residents with a wide array of choices, each promising a nurturing environment and a bright future for its students.
Shopping and Retail
For those who reside in Apache Hills, Nashville, TN, the shopping and retail landscape is both varied and vibrant. Just a short drive from the heart of the neighborhood, one can find everything from trendy boutiques to expansive shopping centers, ensuring that retail therapy is always within reach.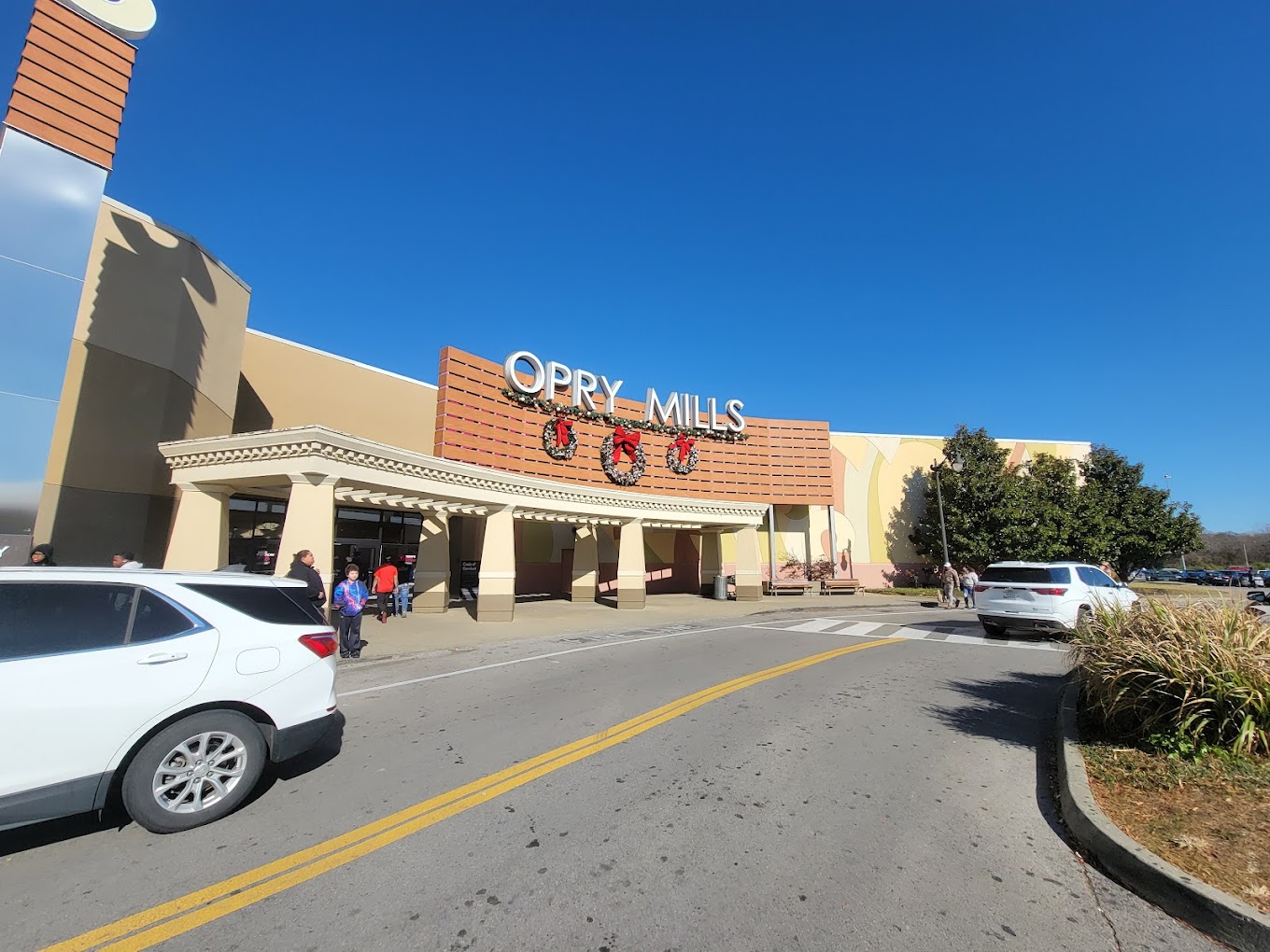 Downtown Nashville, close to Apache Hills, houses the Cedar Mall, a shopping haven for both brand enthusiasts and bargain hunters. This sprawling complex boasts a mix of high-end boutiques, popular retail chains, and quaint kiosks. Whether you're looking for the latest fashion trends, eclectic jewelry, or simply a new book to delve into, Cedar Mall is the go-to spot. Plus, its central atrium often hosts local artisans on weekends, offering handcrafted goods that are both unique and beautifully made.
For those who prefer a more open-air shopping experience, the Elm Street Promenade is a delightful option. Lined with boutique stores, the promenade is reminiscent of European shopping streets. Here, you can find specialty stores selling artisanal cheeses, bespoke clothing, and handcrafted home decor. The cobblestone pathways, accompanied by the soft hum of street musicians, make the shopping experience both leisurely and enchanting.
Not too far from Apache Hills is also the Riverside Outlet Village. As the name suggests, it's a treasure trove for deal-seekers. From top brands offering seasonal discounts to factory outlets with unbeatable prices, this village is a magnet for those looking to shop smart. Additionally, it houses several cafes, perfect for taking a break and refueling after a shopping spree.
In essence, the area around Apache Hills caters to a diverse range of shopping preferences. Whether you're an impulsive buyer, a thoughtful shopper, or someone just looking to window shop and soak in the atmosphere, the retail spaces near this neighborhood ensure a fulfilling experience.
Business and Economy
The vicinity of Apache Hills in Nashville, TN, is not just known for its scenic beauty and residential charm but also as a hub for a diverse range of businesses and industries that drive the local economy.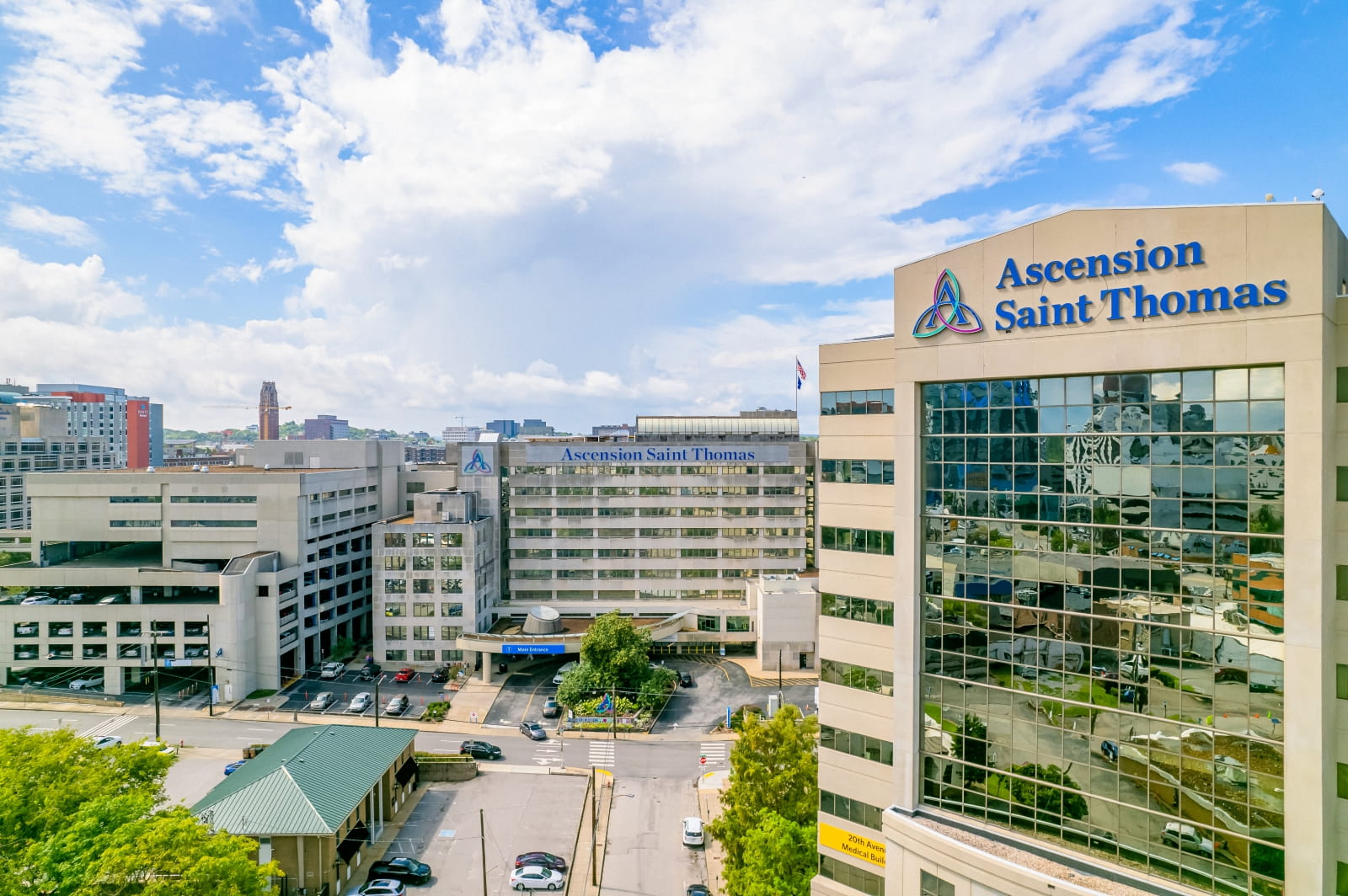 At the forefront is Nashville's iconic music industry. Given the city's rich musical heritage, it's no surprise that the neighborhoods around Apache Hills are home to several recording studios, talent agencies, and music distribution companies. These establishments not only produce chart-topping hits but also provide employment to many local talents and professionals, from audio engineers to marketing specialists.
Another significant contributor to the local economy is the healthcare sector. Nashville is dotted with medical centers, clinics, and research facilities. Close to Apache Hills, one can find research institutions working on groundbreaking medical innovations and hospitals providing top-notch care. These establishments not only cater to the health needs of the residents but also offer employment opportunities in a variety of capacities, from medical practitioners to administrative roles.
The tourism and hospitality industry also plays a pivotal role in supporting the local economy. With Nashville being a prime tourist destination, hotels, restaurants, and tour companies thrive in the area around Apache Hills. These businesses cater to the influx of visitors eager to experience the city's culture, music, and southern hospitality.
Additionally, with the evolution of work culture and the rise of remote work, several co-working spaces and tech hubs have sprouted near Apache Hills. These spaces are often bustling with entrepreneurs, startups, and freelancers, adding a modern twist to Nashville's business landscape. They foster innovation, networking, and play a significant role in driving the digital economy in the region.
In a nutshell, the areas surrounding Apache Hills are a testament to Nashville's diverse and robust economic landscape. From traditional industries like music and healthcare to modern sectors like tech and tourism, this region thrives, ensuring a balanced and prosperous local economy.
Hotels and Lodging
Nestled near Apache Hills in Nashville, TN, visitors and travelers are met with a delightful array of lodging options that exude both southern charm and modern comforts. This blend ensures that whether someone is seeking a luxurious stay or a quaint B&B experience, they're in for a treat.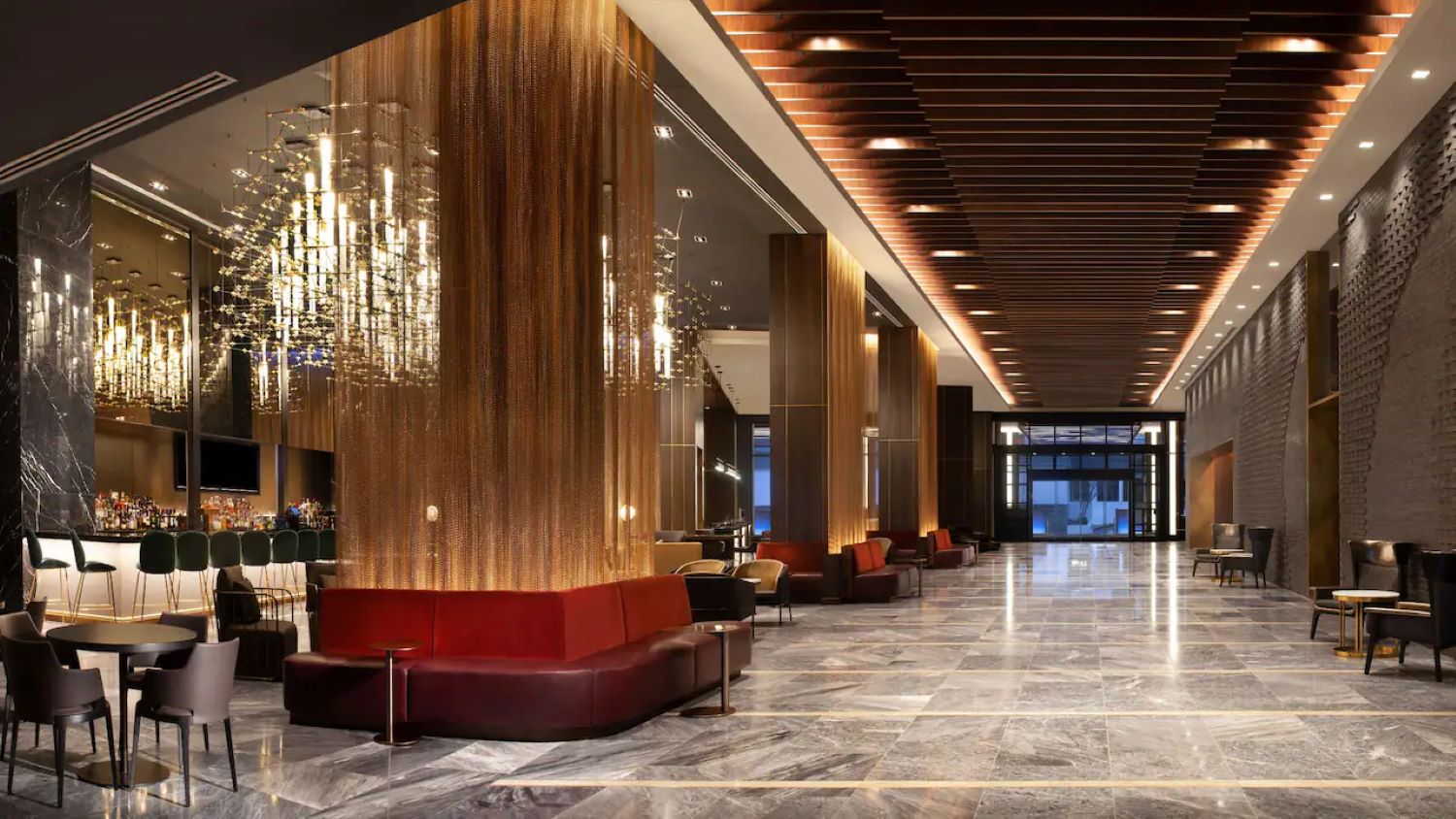 A stone's throw away from Apache Hills is the Grand Nashville Hotel. This establishment is a nod to opulence with its grandiose architecture and top-notch services. Guests can enjoy panoramic views of the city skyline, unwind at the in-house spa, or relish gourmet meals at the hotel's fine dining restaurant. Business travelers, in particular, find this spot convenient owing to its state-of-the-art conference rooms and proximity to the city's business district.
For those in search of a more intimate experience, the Elmwood Inn beckons. This bed and breakfast encapsulate the essence of southern hospitality. Housed in a renovated 19th-century mansion, each room tells its own story, adorned with antiques and vintage decor. Mornings here start with a homemade breakfast, often served in the sun-dappled courtyard. The innkeepers, Martha and John, are known to share tales of Nashville's history, giving guests a sense of connection to the place.
Another noteworthy mention is the Riverside Lodge. Overlooking the serene waters, this place is perfect for travelers seeking tranquility. Its rustic interiors, coupled with modern amenities, ensure a cozy stay. It's particularly popular among couples and solo travelers looking for a peaceful retreat.
Lastly, for those traveling on a budget, there are several boutique hostels and motels around Apache Hills. These establishments, while being pocket-friendly, don't skimp on comfort. They often become melting pots of diverse travelers, making for exciting conversations and new friendships.
With such an eclectic mix of accommodations, the area around Apache Hills caters to every traveler's whim and fancy, ensuring their Nashville experience is comfortable, memorable, and truly unique.
Travel and Transportation
When it comes to accessibility and connectivity, the residents of Apache Hills in Nashville, TN, are well-positioned. The proximity to key transportation hubs ensures that whether they're planning a quick getaway or simply commuting within the city, their journey is smooth and hassle-free.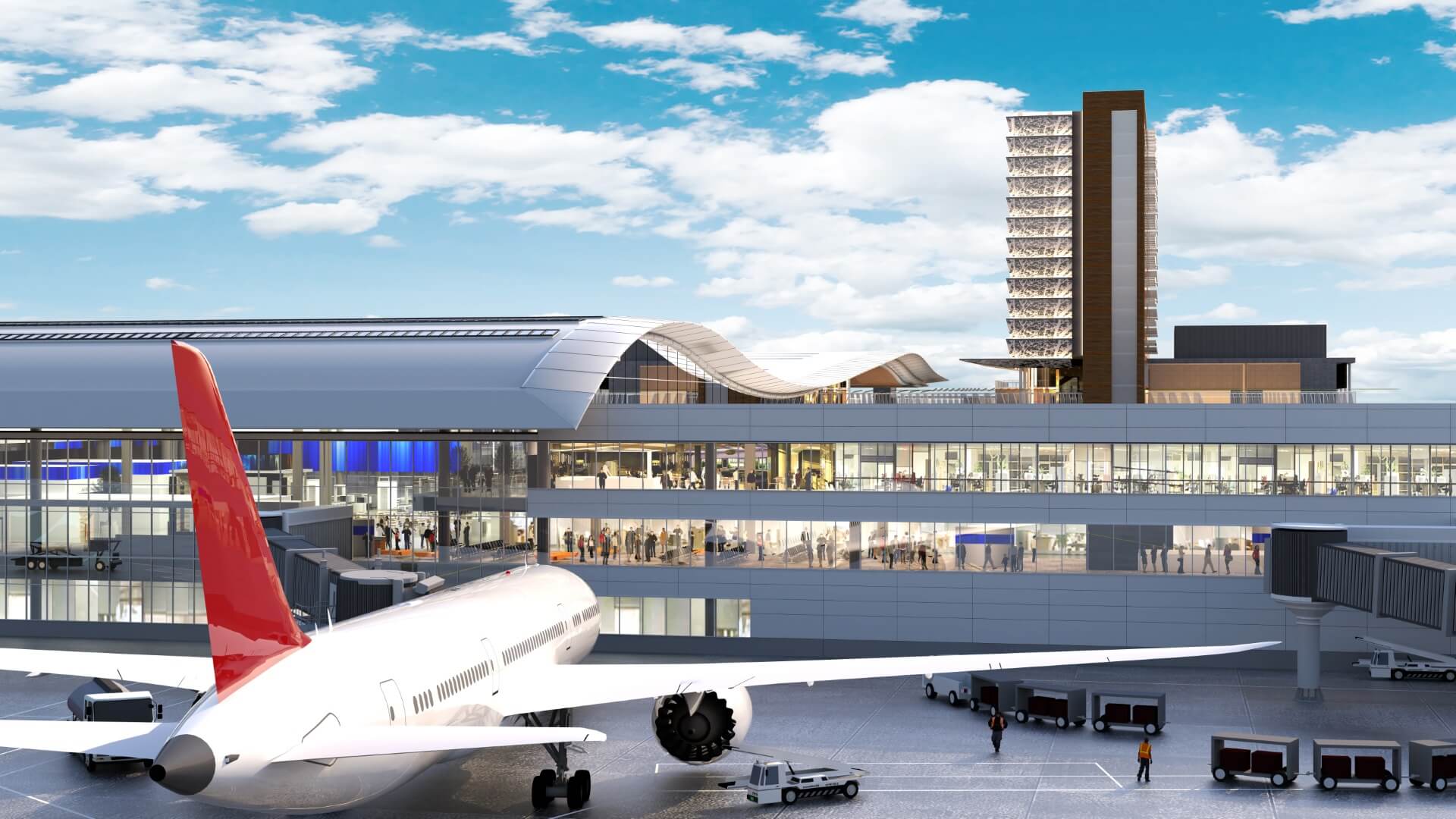 One of the primary advantages for jet-setters living in Apache Hills is the closeness to Nashville International Airport. Just a short drive away, this airport is a major hub, connecting Nashville to various national and international destinations. Its efficient design ensures swift check-ins and minimal waiting times, making it a favorite among frequent flyers. And for those early morning flights or late-night arrivals, the journey between Apache Hills and the airport is a breeze, given the well-maintained roads and clear signages.
On the topic of daily commutes and city exploration, Apache Hills boasts a robust public transportation system. The Metropolitan Transit Authority (MTA) operates a network of buses that seamlessly connect Apache Hills to Nashville's key districts. The bus stops are strategically located, ensuring residents don't have to walk far. The service is frequent, and with the aid of mobile apps or online schedules, planning one's journey is incredibly user-friendly.
For those who prefer rail travel, the Music City Star commuter train is an excellent option. While it primarily serves the eastern suburbs, the connectivity to the central parts of Nashville is commendable. The train interiors are comfortable, and the service is punctual, making it a popular choice for daily commuters, especially those looking to bypass the city's traffic.
In essence, living in Apache Hills means being well-connected, not just within Nashville, but also to destinations beyond. The strategic location combined with a reliable transportation network ensures that whether you're catching a flight or just heading downtown for an evening out, the journey is efficient and pleasant.