Allens Green, Nashville, TN Homes for Sale
Allens Green, Nashville, TN Homes for Sale
December 5, 2023
Allens Green Homes
Homes in Allens Green, Nashville, TN, possess an undeniable charm, reflective of the rich history and vibrant culture of Nashville itself. Many of these homes showcase architectural designs that meld traditional Southern aesthetics with contemporary features. Brick facades, large front porches, and gabled roofs are common, many of which are adorned with modern amenities and smart home integrations. These residences often boast spacious floor plans, with many homes featuring multiple bedrooms and ample outdoor spaces, ensuring that families have both the indoor and outdoor space they need to flourish.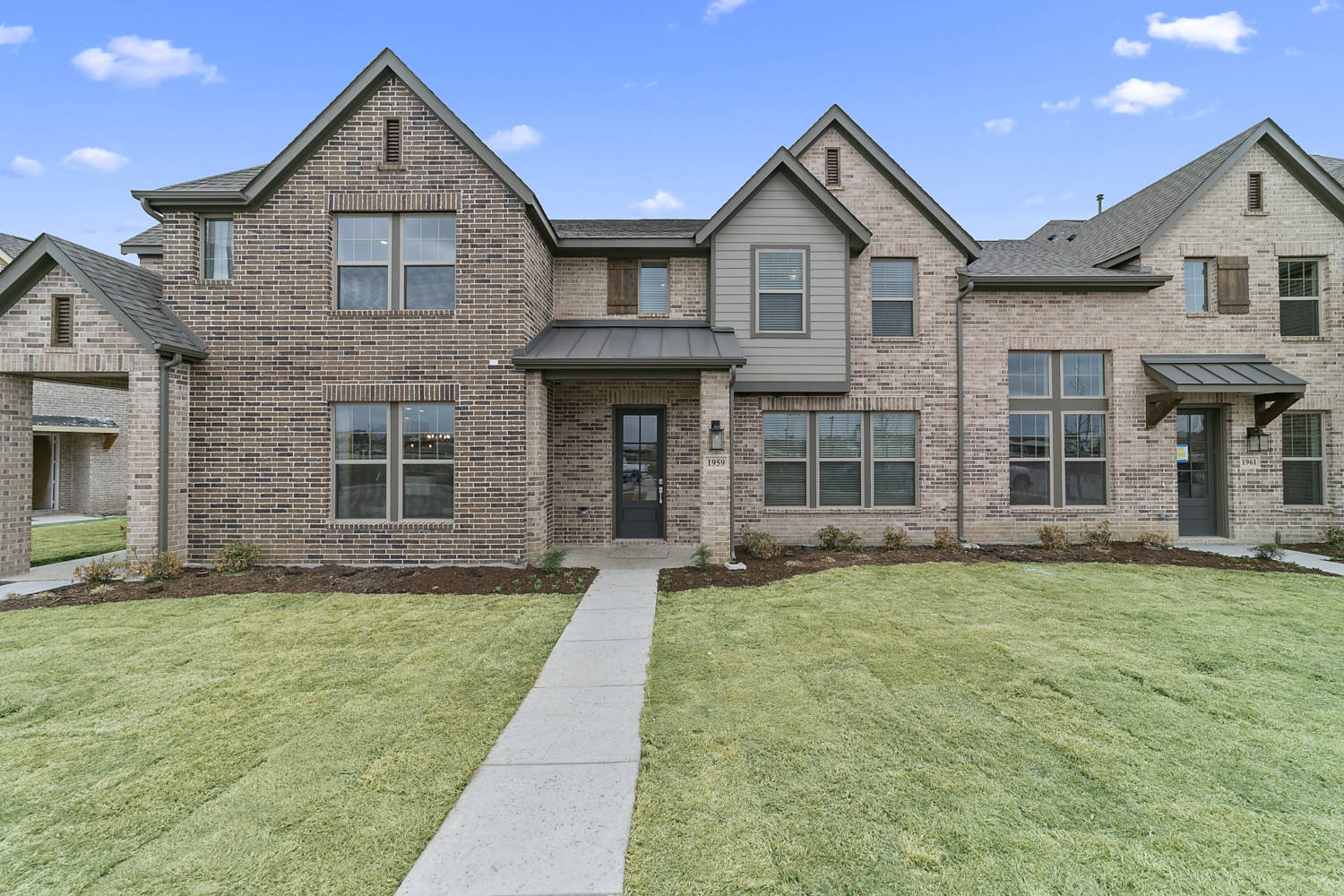 The landscape around Allens Green is an appealing mix of mature trees and manicured lawns. Homeowners take pride in their gardens, creating a beautiful, blossoming backdrop throughout the year. This commitment to greenery contributes to the neighborhood's serene atmosphere. Despite being in Nashville, Allens Green feels like a quiet retreat, allowing residents to enjoy the calm of suburban life without sacrificing the conveniences of urban living.
Speaking of urban conveniences, the surrounding community of Allens Green is brimming with amenities. Residents are just a short drive away from Nashville's bustling downtown, famed for its musical roots and vibrant nightlife. Yet, closer to home, the community offers a wide array of services. From boutique shops, gourmet restaurants to health centers and schools, everything one might need is easily accessible. Additionally, the presence of parks and recreational areas ensures that there are plenty of opportunities for outdoor activities and gatherings.
Beyond the tangible amenities, the sense of community in Allens Green is palpable. Neighbors often come together for block parties, community yard sales, and local events. The spirit of Southern hospitality is alive and well, fostering a warm and welcoming environment for all who live here. This strong sense of community, combined with the beauty and convenience of the area, makes Allens Green an enviable spot in Nashville.
Similar Communities
Adjacent to Allens Green, a number of neighborhoods share a similar price point, construction, and lifestyle, each adding their own distinct touch to the broader Nashville tapestry.
The enclave of Hampton Oaks, for instance, mirrors Allens Green in its commitment to blending the traditional with the contemporary. The homes in Hampton Oaks are often characterized by their spacious layouts, hardwood floors, and elegant stonework. Moreover, many properties feature expansive backyards that not only cater to family activities but also provide an oasis for relaxation and reflection. This neighborhood, much like Allens Green, champions a harmonious blend of classic Southern charm and modern luxury.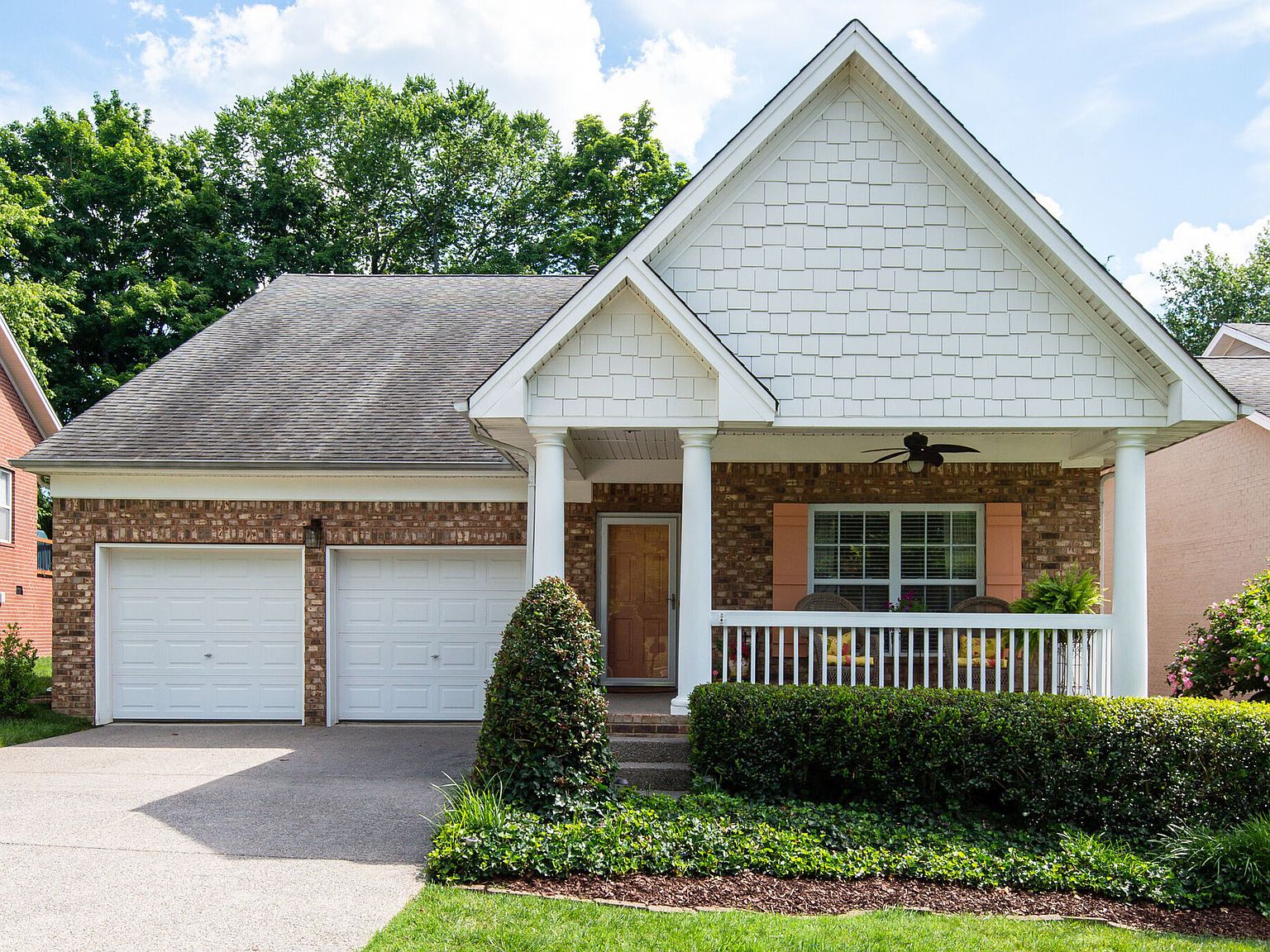 Not too far off, Pemberton Heights stands as another beacon of architectural finesse and community spirit. The homes here exhibit an array of designs, from Colonial Revival to the more modern Craftsman styles. These homes are complemented by tree-lined streets and meticulously curated gardens, producing an ambiance of serenity. Residents here, akin to those in Allens Green, find themselves in an environment that is both upscale and welcoming. The neighborhood's proximity to renowned schools and recreation areas further reinforces its appeal for families seeking a balanced lifestyle.
Lastly, there's the community of Cedar Ridge, which, while maintaining the same price point and architectural aesthetics, offers a slightly different appeal with its emphasis on natural landscapes. Nestled against a backdrop of rolling hills, the homes in Cedar Ridge are a testament to the harmonization of construction with nature. Large bay windows, patios overlooking green valleys, and homes designed to allow an abundance of natural light are common here. Like Allens Green, Cedar Ridge values community bonds. Regular neighborhood events and gatherings keep the community knit close, fostering friendships that last a lifetime.
Food Scene
The dining scene around Allens Green in Nashville, TN, is a reflection of the city's broader culinary landscape, characterized by a delightful blend of tradition and innovation. Within just a short distance of the neighborhood, food enthusiasts can find an array of eateries catering to various palates and preferences.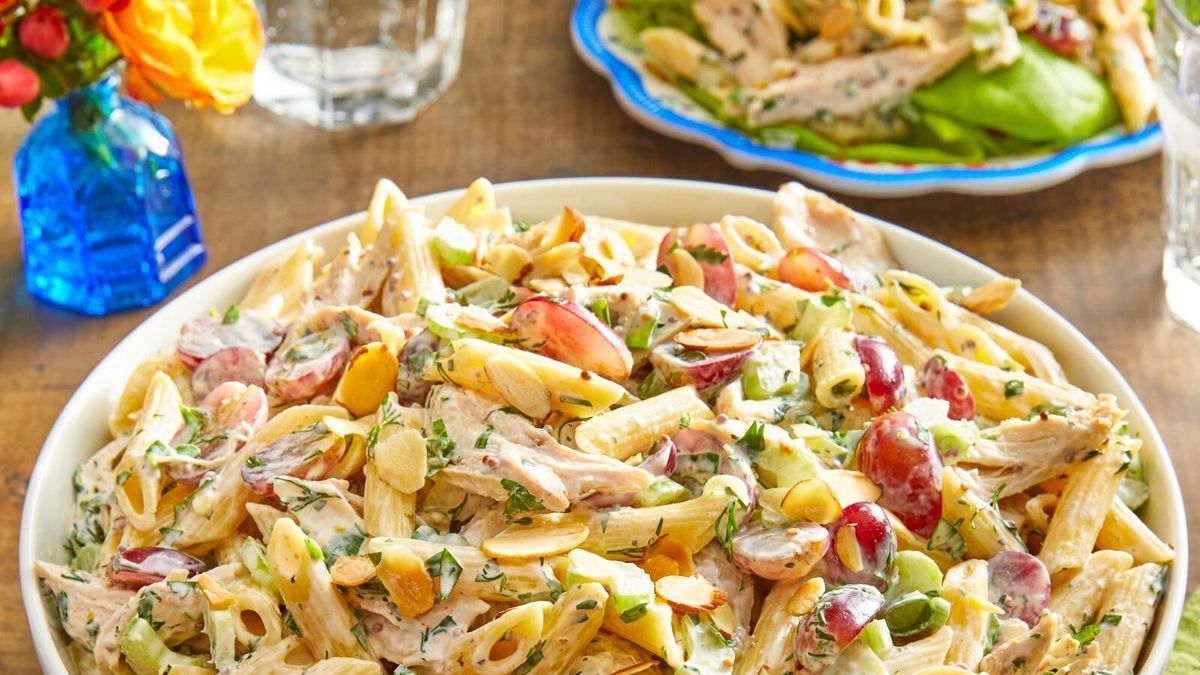 One can't speak about Nashville's dining without mentioning its iconic Southern cuisine, and near Allens Green, establishments like 'The Southern Spoon' have garnered quite a reputation. With its comfort dishes like the slow-cooked brisket and creamy mashed potatoes, the restaurant is often filled with families and friends looking for a hearty meal. The aromatic fried chicken, a local favorite, often wafts out, enticing passersby to step in.
For those seeking a more international flavor, 'Toscana Villa' offers a slice of Italy right in the heart of Nashville. Known for its wood-fired pizzas and rich pasta dishes, the restaurant has become a go-to spot for many residents of Allens Green. The ambiance, characterized by warm lighting and rustic decor, makes it a perfect setting for date nights or celebratory dinners.
Of course, no culinary tour near Allens Green would be complete without a nod to the trendy cafes and bistros that have sprouted up in recent years. 'Bean & Brew', a local coffeehouse, is not just about its rich brews but also about its delightful pastries and sandwiches. It's become a morning staple for many residents, some of whom swear by their avocado toast as the perfect breakfast.
Each of these dining establishments, and countless others around Allens Green, contributes to the rich tapestry of flavors that Nashville offers. The diversity and quality of eateries ensure that residents and visitors alike are always in for a gastronomic treat.
Entertainment
The vibrancy of Nashville, especially in the vicinity of Allens Green, is not just limited to its culinary wonders. When it comes to entertainment and sports, the area offers a medley of experiences that cater to both residents and visitors alike.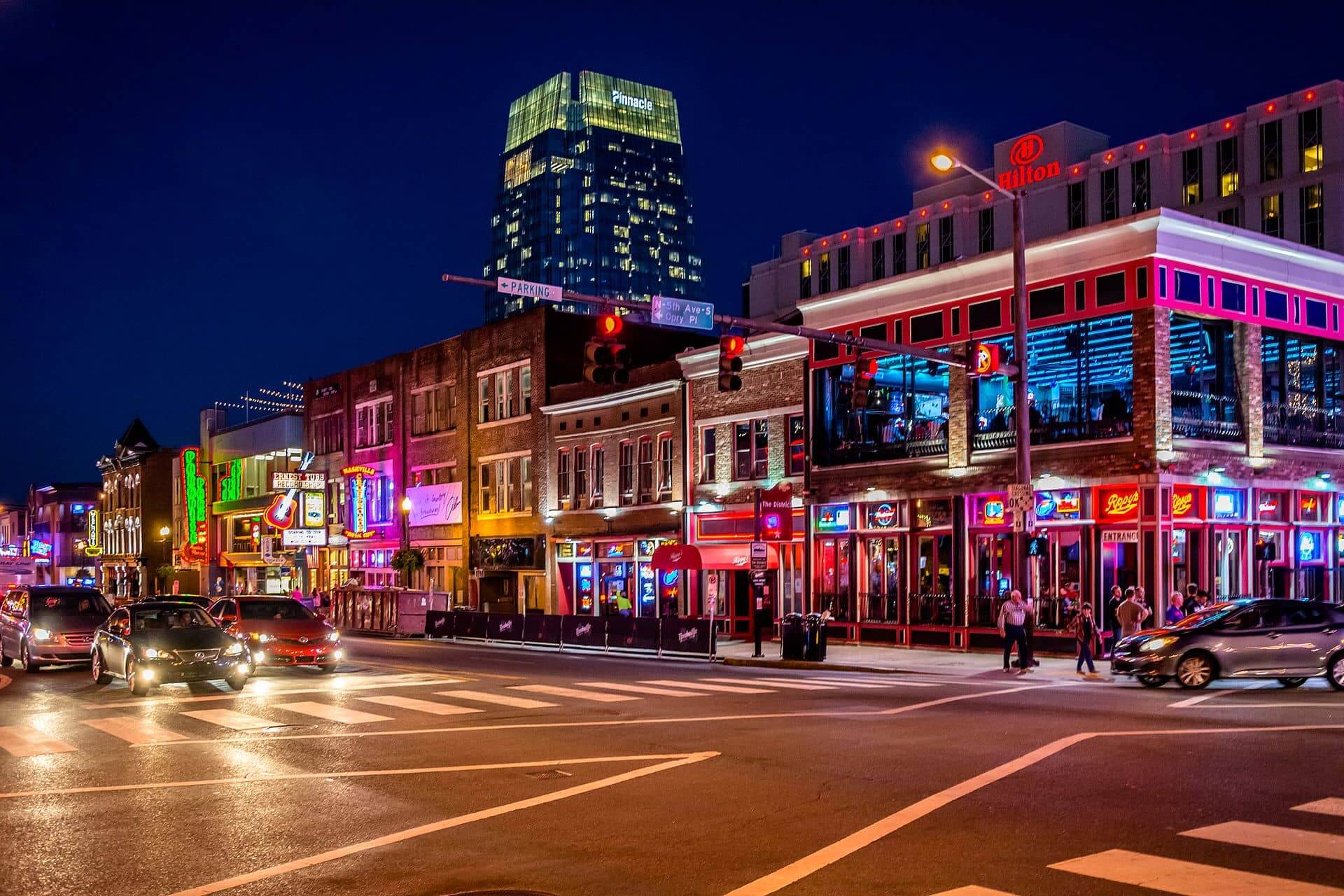 Given Nashville's moniker as the "Music City", it's no surprise that live music is deeply embedded in the local culture. Just a short drive from Allens Green, you'll find venues like 'The Melody Lounge', which showcases both up-and-coming artists and established musicians in intimate settings. On any given night, one can enjoy genres spanning from classic country to indie rock, a testament to the city's rich musical heritage.
For those who lean more towards the theatrical, the 'Nashville Playhouse' offers a mix of classic plays and contemporary performances. The community around Allens Green often buzzes with excitement when a new production is slated, turning nights at the Playhouse into cherished local events. Their summer outdoor performances, especially, are a treat for families and groups of friends looking to enjoy art under the starry Nashville sky.
On the sporting front, Nashville's passion is palpable. Whether it's the roar of the crowd during a Predators hockey match or the suspense-filled atmosphere of a Nashville SC soccer game, the city's dedication to its teams is infectious. Tailgating events, common during football season, often see fans from Allens Green mingling, celebrating, and reveling in the camaraderie that sporting events foster.
In essence, the area surrounding Allens Green in Nashville, TN, offers a dynamic array of entertainment and sporting options. Regardless of individual preferences, there's always something happening, ensuring that the pulse of the city remains ever vibrant.
Health and Wellness
When residents of Allens Green in Nashville, TN think about health and wellness, they're spoilt for choice. The area surrounding this quaint neighborhood is brimming with facilities and services dedicated to fostering a healthy and balanced lifestyle.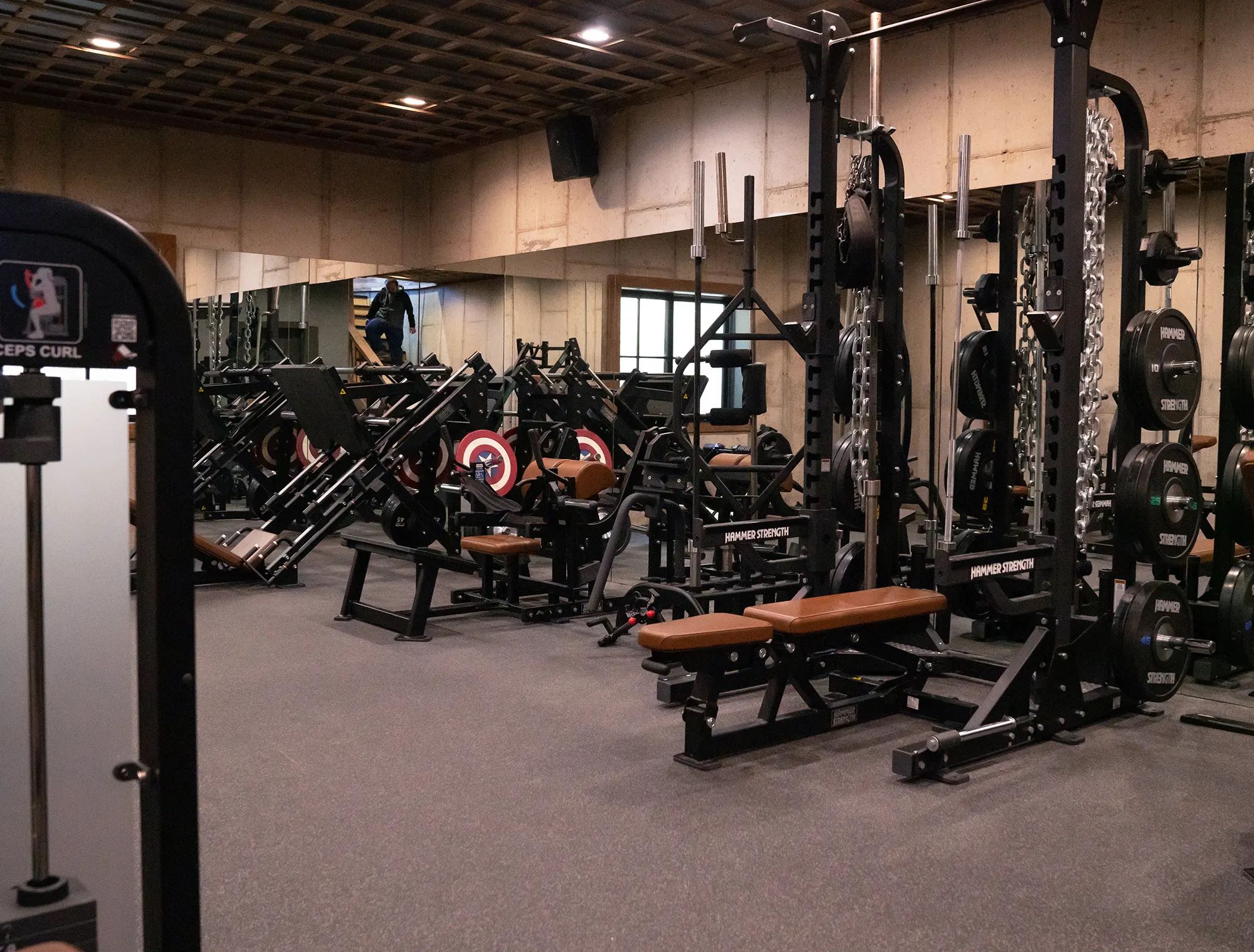 One of the standout gems is 'Green Oasis Yoga Studio'. Just a stone's throw from Allens Green, this haven for yogis offers classes ranging from Vinyasa to Yin, accommodating practitioners of all levels. Beyond just the physical poses, the studio emphasizes mindfulness and meditation, which many residents claim to be the perfect antidote to their busy, urban lives.
For those more inclined towards a gym setting, 'Allens Fitness Hub' offers state-of-the-art equipment and a variety of classes, from high-intensity interval training to Pilates. What residents particularly love about this place is not just the variety it offers, but also the sense of community. It's common to see neighbors encouraging one another, turning a personal fitness journey into a communal experience.
But health and wellness aren't just about exercise. 'The Urban Retreat Spa', also within proximity to Allens Green, focuses on holistic well-being. Offering services like deep tissue massages, aromatherapy sessions, and organic facials, it's the go-to spot for many looking to rejuvenate their mind, body, and spirit.
Lastly, nutritional wellness is well catered for in the vicinity. 'Nature's Plate', a local health-food store, offers a variety of organic produce, supplements, and natural remedies. Regular workshops on nutrition and healthy cooking make it more than just a store – it's a hub for those committed to a nutritious diet.
All these options, and more, encapsulate the commitment of the Allens Green area towards fostering health and wellness. Residents find themselves in an environment where living a balanced lifestyle is not just encouraged but seamlessly integrated into the community's fabric.
Outdoor Lifestyle
For residents and visitors alike, the vicinity of Allens Green in Nashville, TN provides a delightful mix of parks, nature spots, and outdoor lifestyle options. It's a testament to the city's commitment to preserving green spaces and offering recreational avenues amidst its urban setup.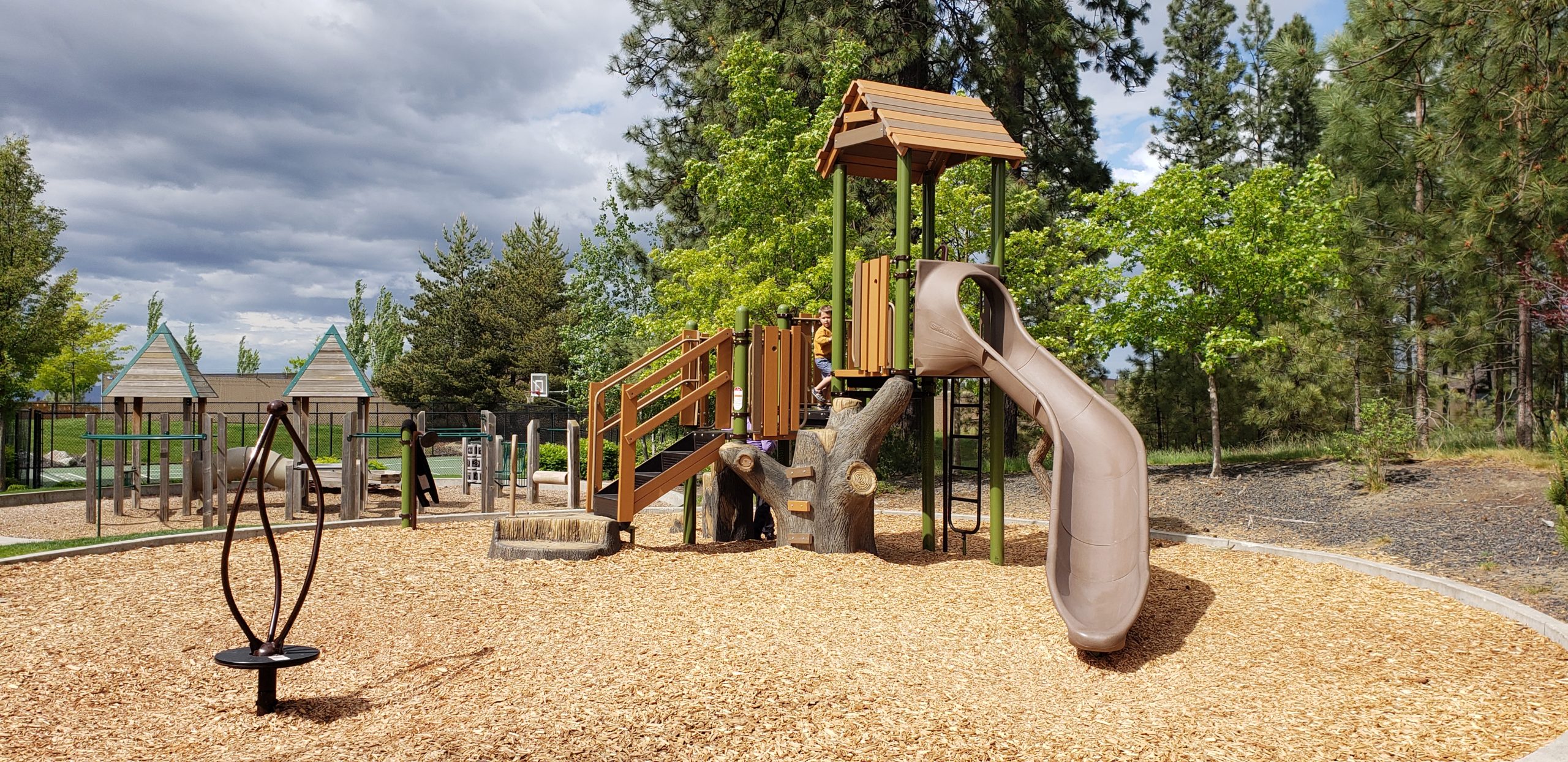 One of the most cherished spots is 'Whispering Pines Park'. Just a brief stroll from Allens Green, this park is a favorite among families, joggers, and nature enthusiasts. With its sprawling lawns, shaded picnic areas, and meandering trails, it offers a breath of fresh air. Children can be often spotted playing on its well-maintained playgrounds, while others enjoy a leisurely read under the canopy of mature trees.
For those who lean more towards adventurous outdoor activities, 'Cumberland Adventure Outfitters' is the go-to spot. Located a short drive from Allens Green, it offers everything from kayaking excursions to hiking trips. The guided nature walks are especially popular, providing participants with insights into the local flora and fauna. It's an immersive way to understand and appreciate the natural beauty of the Nashville region.
Birdwatchers and tranquility seekers often find themselves gravitating towards 'Lakeside Sanctuary'. As the name suggests, this serene spot boasts a pristine lake surrounded by lush greenery. The gentle lapping of the water against the banks and the distant chirping of birds make it a preferred spot for meditation and reflection.
Lastly, community gardens like 'Allens Green Eden' have gained popularity among locals. These gardens not only provide residents with a space to cultivate organic produce but also foster a sense of community and shared purpose. It's common to see neighbors exchange gardening tips, seeds, and even recipes, turning gardening into a communal bonding experience.
In essence, the areas surrounding Allens Green offer a rich tapestry of outdoor experiences. Whether you're a nature lover, an adventure enthusiast, or someone seeking a peaceful outdoor respite, the neighborhood and its surroundings provide ample options to immerse oneself in the beauty of the outdoors.
Education
For families in Allens Green, Nashville, TN, education is paramount, and luckily, the neighborhood is serviced by a range of both private and public educational institutions that cater to diverse learning needs and preferences.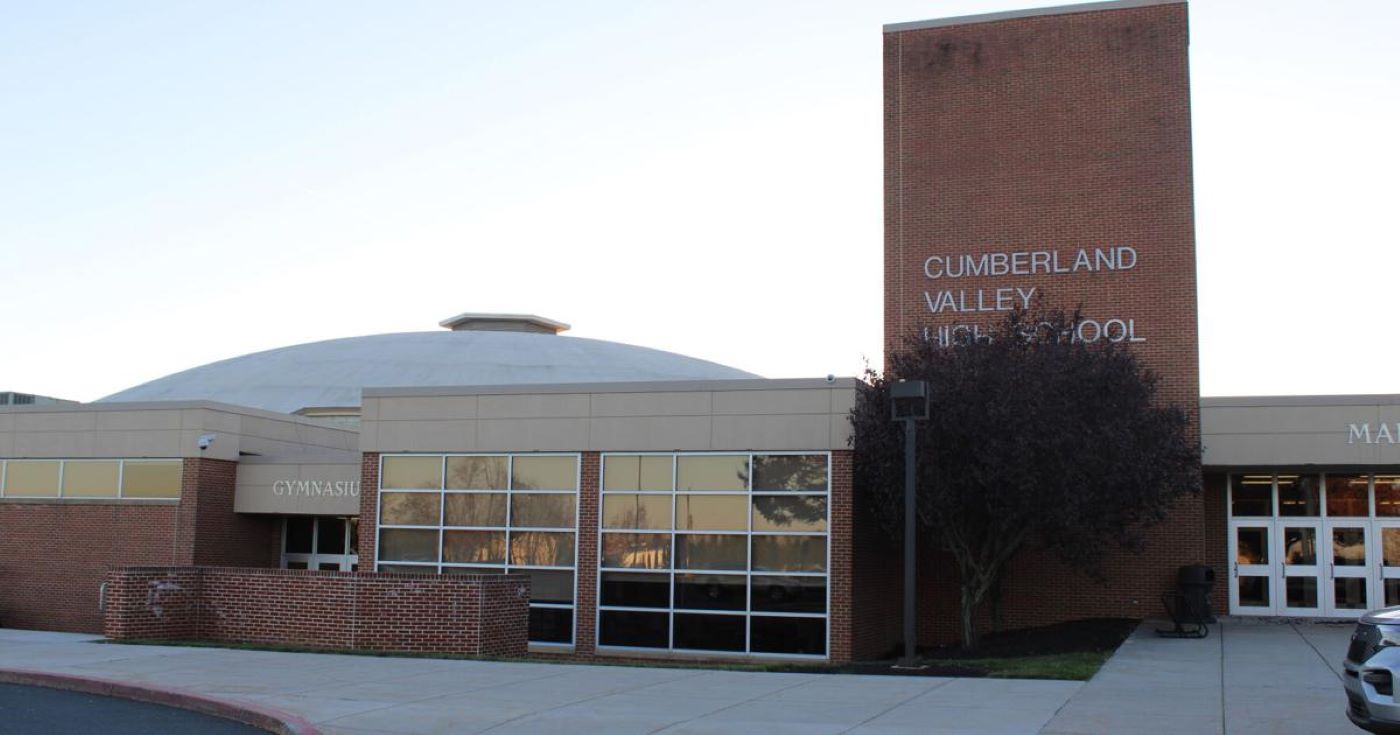 In the realm of public education, 'Cumberland Valley Elementary School' stands out as a cornerstone of the community. Known for its dedicated staff and comprehensive curriculum, the school has consistently received accolades for its focus on academic excellence and holistic child development. As students transition to higher grades, 'Nashville West Middle School' and 'Cumberland High School' offer advanced programs, extracurricular activities, and a supportive learning environment, ensuring that students are well-prepared for the challenges of the future.
For those seeking private education, 'Greenwood Academy' offers a unique blend of traditional and innovative teaching methodologies. With smaller class sizes, individualized attention, and a rich tapestry of cultural and extracurricular programs, many parents view it as a place where their children can thrive both academically and personally. Beyond the conventional curriculum, the academy places a strong emphasis on character development, leadership, and community service, molding students into responsible and proactive citizens.
Another noteworthy mention is 'Allens Montessori House', catering to younger children. Rooted in the Montessori philosophy, the school offers a hands-on, child-centric approach to learning. The environment is designed to foster curiosity, creativity, and independence, qualities that many parents in Allens Green appreciate and seek for their little ones.
In essence, residents of Allens Green are spoilt for choice when it comes to education. The availability of both public and private institutions, each with its own strengths and specialties, ensures that every child has the opportunity to receive an education tailored to their individual needs and aspirations.
Shopping and Retail
Shopping enthusiasts living in or visiting Allens Green, Nashville, TN, will find themselves delightfully engaged with the range of retail options at their fingertips. Whether they're in the mood for boutique experiences, high-end brands, or local artisanal crafts, the vicinity caters to all tastes.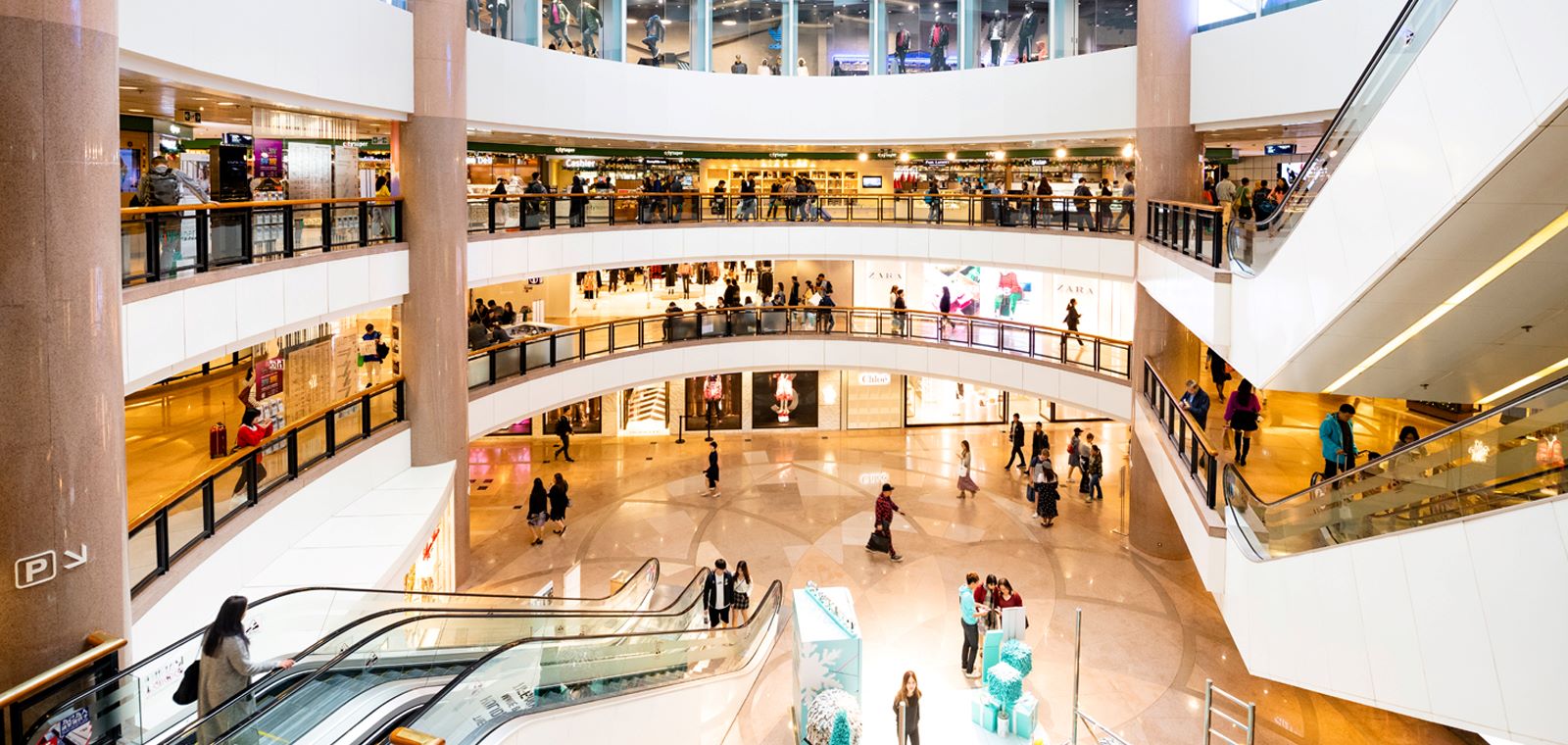 One of the neighborhood's favorite spots is 'The Greenwalk Mall'. Just a short drive from Allens Green, this modern shopping complex houses a mixture of renowned national retailers and local boutiques. Whether you're hunting for the latest fashion trends, tech gadgets, or unique home decor, there's a store that fits the bill. And after a tiring shopping spree, many locals like to unwind at one of the mall's cozy cafes or gourmet eateries.
On the other end of the shopping spectrum is 'Nashville Artisans Market', which pops up on weekends close to Allens Green. Here, local artisans and craftsmen display their wares, ranging from handmade jewelry and pottery to organic skincare products. It's a wonderful place to pick up one-of-a-kind gifts or souvenirs and to support local talent.
For those with a penchant for luxury, 'Belle Avenues' is the go-to destination. This upscale shopping district boasts a lineup of high-end designer boutiques, luxury jewelry stores, and bespoke tailoring services. The avenue's tree-lined streets, charming cafes, and frequent live performances make it more than just a shopping destination—it's an experience in itself.
In a nutshell, the areas surrounding Allens Green offer a multifaceted shopping experience. Whether you're a casual shopper or a retail aficionado, the diverse blend of malls, markets, and luxury boutiques ensures that your retail cravings are more than satisfied.
Business and Economy
When delving into the economic fabric of the areas surrounding Allens Green in Nashville, TN, it's evident that a diverse range of businesses and industries contribute robustly to the local economy. Nashville's growth as a major American city has not only boosted its music scene but has also given rise to a spectrum of sectors driving its economic engine.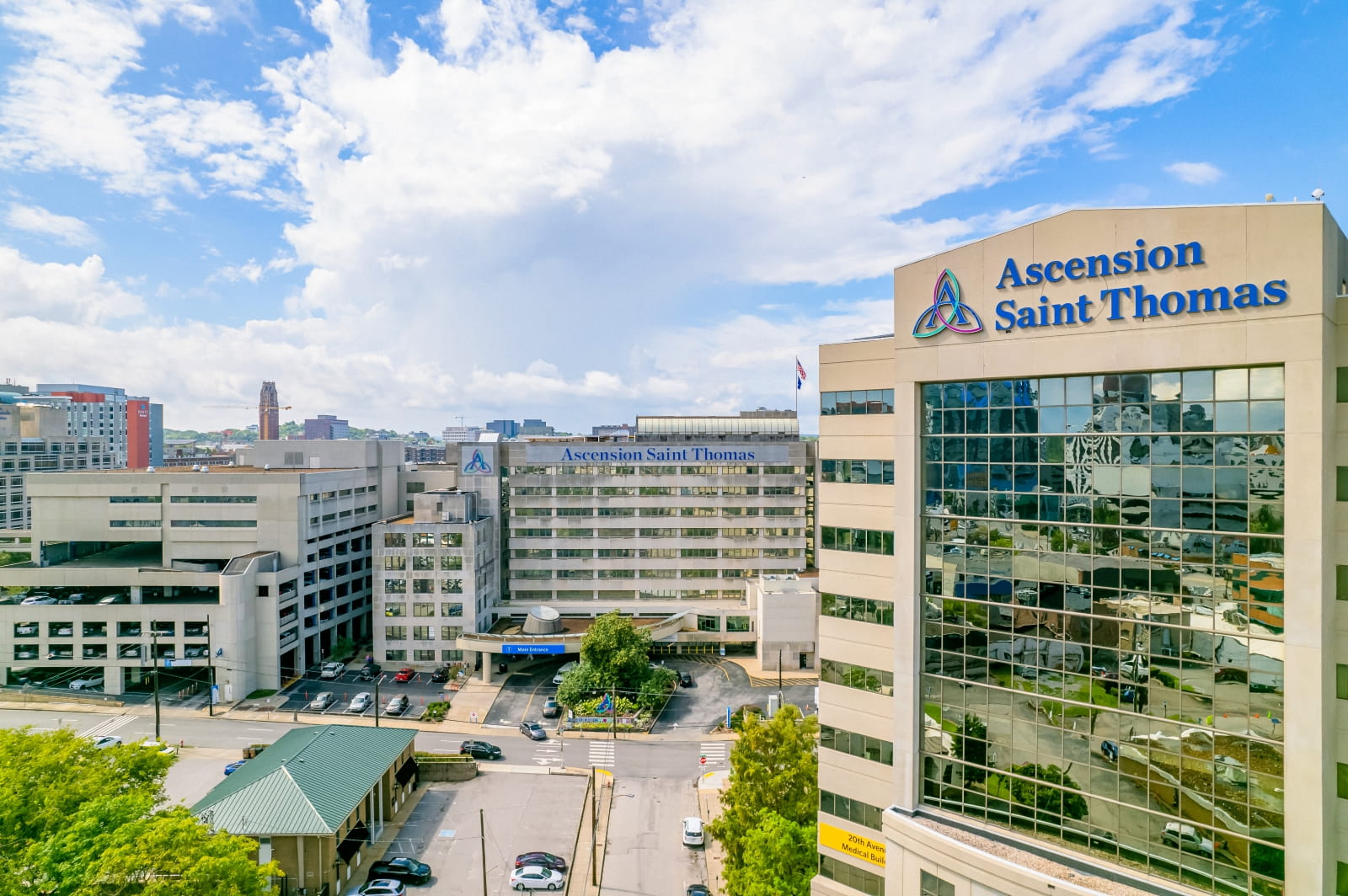 Unsurprisingly, the music industry remains a dominant force. Beyond the famous recording studios and live music venues, there's an intricate network of businesses supporting this industry. Talent agencies, production companies, and music tech startups, many of which have offices near Allens Green, play a significant role in shaping Nashville's reputation as the "Music City".
Healthcare is another industry that stands tall in Nashville's economic landscape. With the presence of major hospitals and healthcare corporations, the region has earned a reputation as a hub for medical research, innovation, and healthcare delivery. This sector not only provides essential services to the residents but also employs a substantial portion of the local workforce, including many from the Allens Green vicinity.
In recent years, Nashville has also seen a surge in tech startups and information technology businesses. Tech incubators and shared workspaces dotting the areas around Allens Green are often abuzz with entrepreneurs and innovators working on the next big idea. This burgeoning tech scene is rapidly positioning Nashville as an emerging hub for technological innovation in the South.
Lastly, tourism and hospitality cannot be overlooked. Given Nashville's rich history, music scene, and southern charm, the city attracts a steady flow of tourists. This influx supports a plethora of local businesses ranging from hotels and restaurants to tour companies, all contributing their bit to the local economy.
In essence, while the musical heritage of Nashville often takes center stage, the areas around Allens Green, like much of the city, are supported by a dynamic blend of industries. These sectors not only enrich the local economy but also shape the vibrant and evolving character of the region.
Hotels and Lodging
Allens Green and its surrounding neighborhoods in Nashville, TN, are well-equipped to accommodate the myriad of visitors that the city attracts year-round. From luxurious hotels to charming bed and breakfasts, there's a perfect spot for every traveler's preference and budget.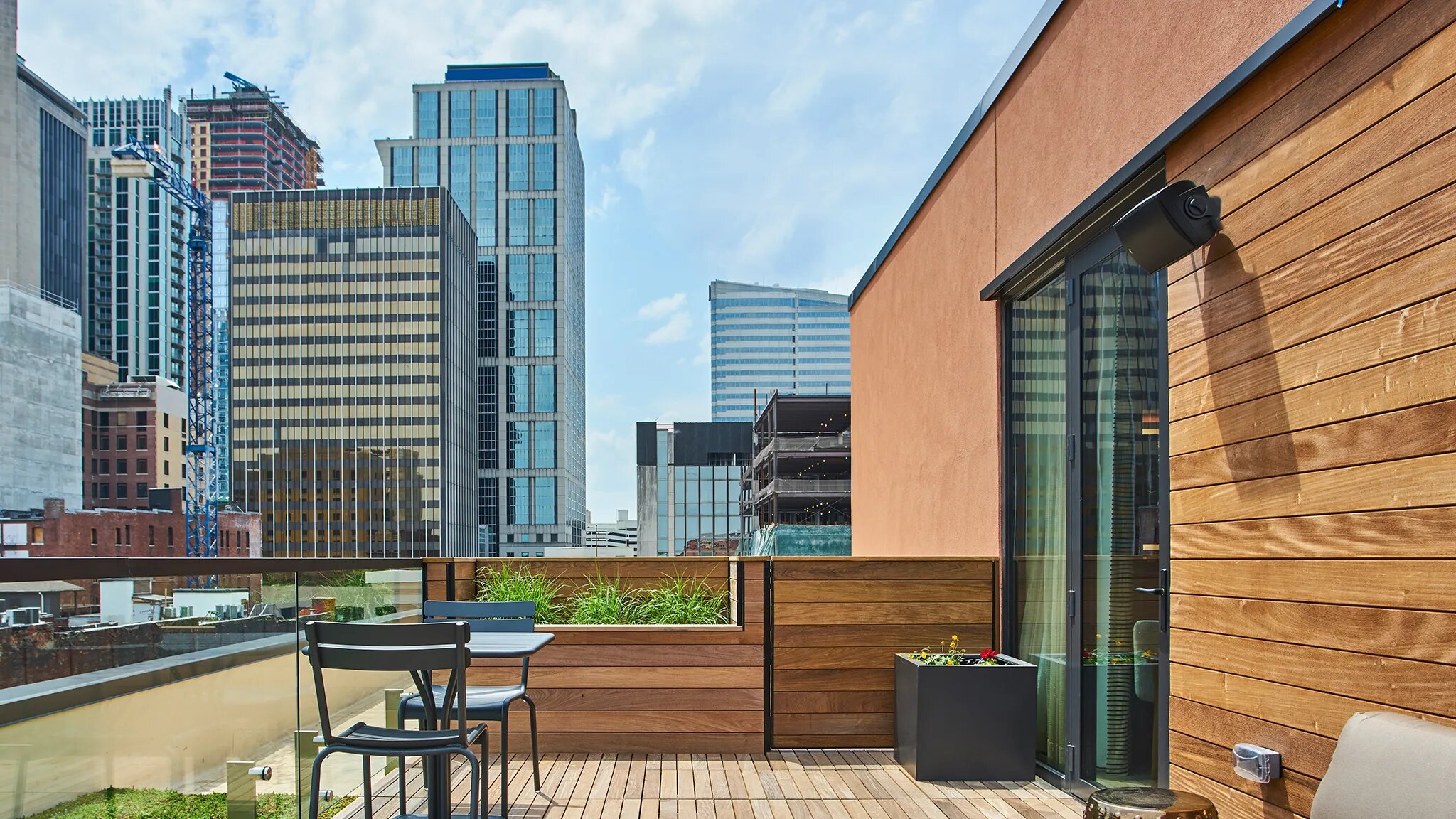 Right off the bat, the 'Nashville Grandeur Hotel' is a favorite among those seeking a touch of luxury. Located just a short drive from Allens Green, this establishment boasts plush rooms, a world-class spa, and a rooftop bar with panoramic views of the city skyline. Guests often rave about their gourmet restaurant, where southern cuisine gets a modern twist.
For travelers looking for a more intimate experience, the 'Allens BnB Retreat' offers just that. Nestled in a restored historic home near Allens Green, this bed and breakfast exudes old-world charm. With just a handful of rooms, each uniquely decorated, guests get to enjoy a personalized stay. The morning breakfast spread, often featuring homemade pastries and local jams, is a highlight many look forward to.
Budget travelers aren't left out either. 'The Green Hostel' has become a popular spot for backpackers and solo travelers. Its dormitory-style rooms, communal kitchen, and vibrant common areas make it a hub for socializing and exchanging travel stories. Its proximity to key Nashville attractions and affordability make it a win-win for many.
Lastly, for those wanting a blend of modern amenities with a personalized touch, 'The Urban Loft Hotel' is an ideal pick. Situated close to Allens Green, this boutique hotel offers chic, contemporary rooms. The ground floor cafe, renowned for its artisanal coffees and pastries, is a favorite spot for both guests and locals.
In a nutshell, whether you're a seasoned traveler, a family on vacation, or a solo backpacker, the vicinity of Allens Green in Nashville has a diverse array of lodging options to make your stay comfortable and memorable.
Travel and Transportation
Navigating to and from Allens Green in Nashville, TN, is a breeze, thanks to its strategic location in relation to major transportation hubs and public transit options. For residents and visitors alike, efficient connectivity is one of the neighborhood's major advantages.

Arguably the most significant transportation asset near Allens Green is its proximity to 'Nashville International Airport'. Just a short drive away, this major airport caters to both domestic and international flights, making it convenient for residents who frequently travel or have guests coming in from afar. The ease of reaching a major airport without the long commute is something residents of Allens Green truly appreciate.
For day-to-day commuting, the 'Nashville Metro Transit Authority' has got locals covered. There's a bus stop conveniently located near Allens Green, with frequent services that connect to the broader Nashville area. Whether one's heading downtown, to the university, or any other major point of interest, the bus services are reliable and efficient. The newer buses even come equipped with Wi-Fi, allowing commuters to stay connected on the go.
For those preferring rail travel, the 'Music City Star' train station isn't too far from Allens Green. This commuter rail service is a favorite among many who work in downtown Nashville but prefer to live in the quieter suburbs. The trains are punctual, comfortable, and offer a scenic journey along some parts of the city's waterways.
In essence, whether you're jet-setting across the country, heading downtown for a day's work, or planning a weekend outing in a different part of the city, Allens Green's accessibility to varied transportation options ensures you're always on the move with ease and convenience.