Aldrich Heights, Nashville TN Homes for Sale
Aldrich Heights, Nashville TN Homes for Sale
September 27, 2023
Sold on 6/15/2023 3020 Aldrich Ln
Nashville, TN 37207
Sold on 5/26/2023 437 Cornish Dr
Nashville, TN 37207
Aldrich Heights Homes
Aldrich Heights in Nashville, TN boasts homes that seamlessly blend traditional Southern charm with contemporary elegance. These residences, many of which are situated on generous lots, offer a combination of colonial and craftsman styles. While some houses date back to the mid-20th century, showcasing exquisite architectural detailing reminiscent of that era, others are recent constructions featuring modern amenities, ensuring comfort and functionality.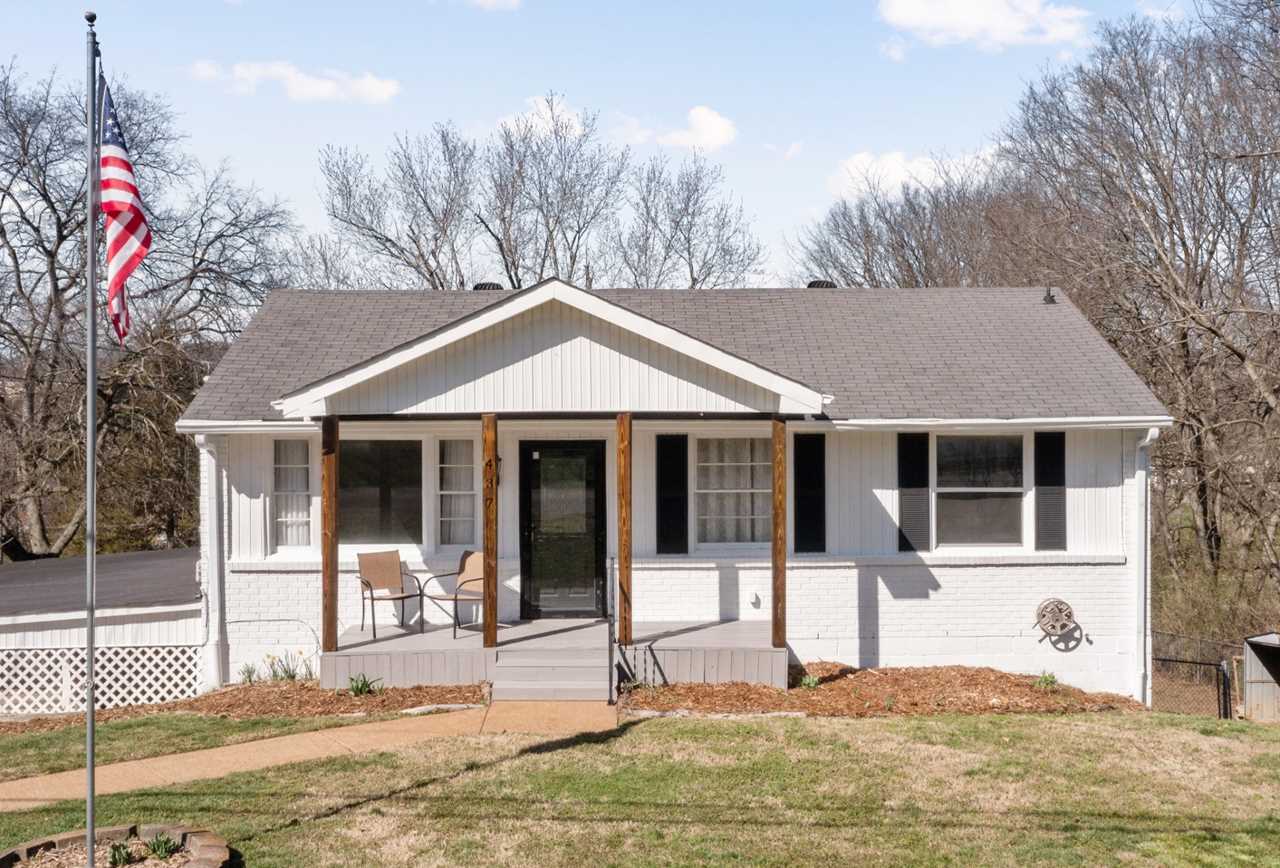 The interiors of Aldrich Heights homes often reflect meticulous attention to detail. Many have open floor plans that encourage a flow between living spaces, making them ideal for both entertainment and family gatherings. Hardwood floors, crown moldings, and bespoke fixtures are frequent features, exuding a sense of warmth and sophistication. The kitchens are thoughtfully designed to be both functional and aesthetically pleasing, often equipped with high-end appliances, granite countertops, and custom cabinetry. These homes cater to families, professionals, and retirees alike, offering a variety of sizes and designs to suit diverse needs.
Aldrich Heights isn't just known for its beautiful homes but also its surrounding community. The tree-lined streets, well-maintained sidewalks, and community parks encourage outdoor activities and foster a close-knit neighborhood vibe. As one meanders through the area, it's common to encounter neighbors engaging in friendly conversations or children playing in their yards, all under the canopy of mature oak and maple trees.
In terms of amenities, Aldrich Heights is strategically located. Just a short drive away are some of Nashville's finest dining, shopping, and entertainment venues. Local boutique shops, artisanal bakeries, and cozy cafes dot the landscape, providing residents with numerous options for leisure and recreation. Additionally, the community is served by several top-tier schools, making it a preferred choice for families.
Beyond its immediate offerings, Aldrich Heights also benefits from Nashville's rich cultural scene. Residents have easy access to a myriad of music venues, art galleries, and theaters. This melding of suburbia with urban offerings provides an unparalleled living experience, marrying the tranquility of suburban life with the vibrancy of city attractions.
Similar Communities
Whispering Oaks, not far from Aldrich Heights, is another gem in the heart of Nashville, TN. This neighborhood thrives on a similar balance of traditional and modern architectural designs. The homes in Whispering Oaks reflect a meticulous sense of construction, much like Aldrich Heights, often boasting spacious front porches, expansive lawns, and interiors that seamlessly combine the old-world charm with modern-day aesthetics. Many residents appreciate the balance of grandeur and homeliness these properties offer.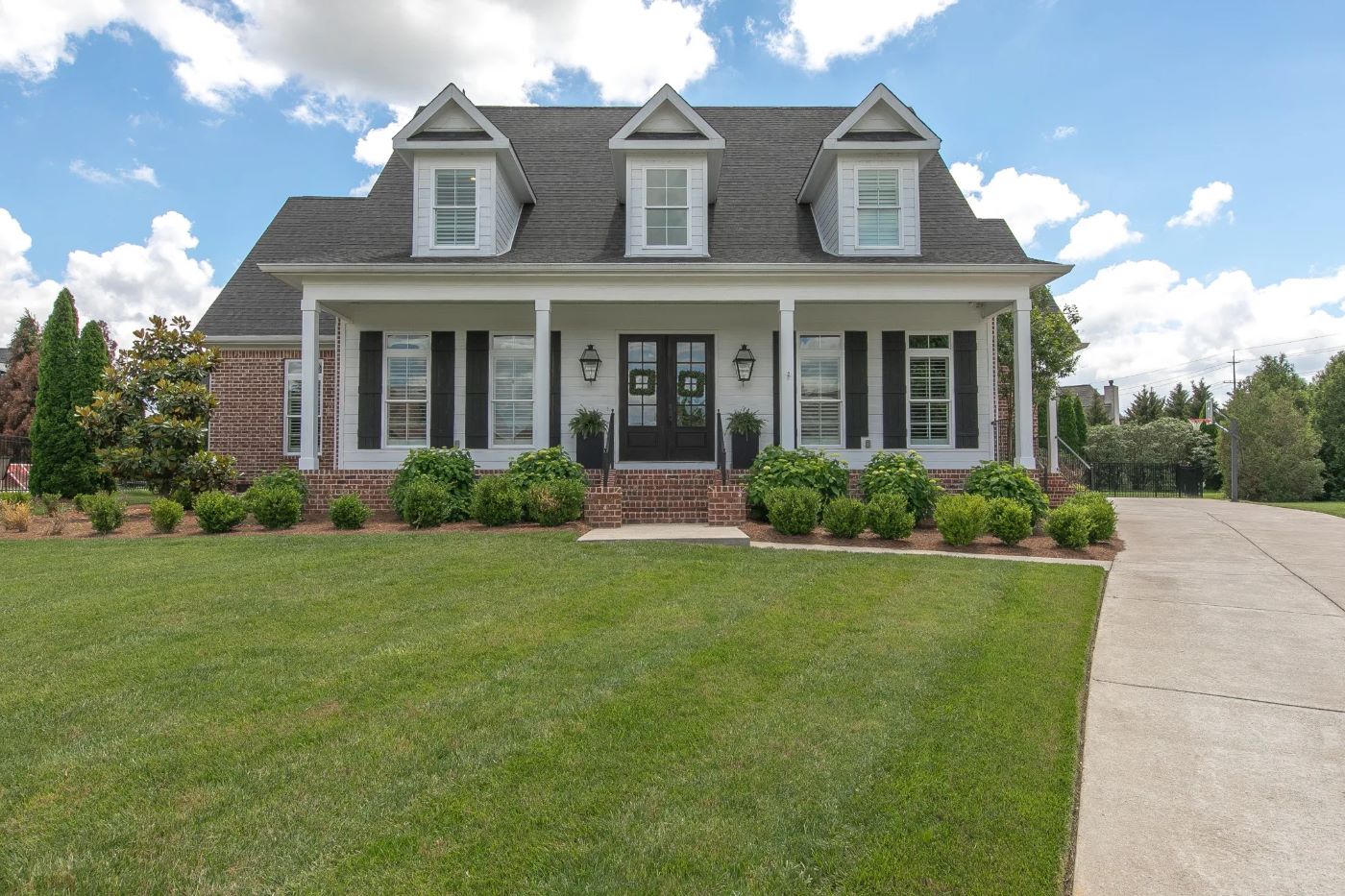 Another noteworthy neighborhood is Maplewood Estates. This area echoes the upscale charm and family-friendly vibe characteristic of Aldrich Heights. Maplewood Estates homes are often two-story affairs with gabled roofs, brick exteriors, and attached garages. Interiors frequently feature a marriage of hardwood and contemporary materials, with open spaces that are perfect for gatherings. The neighborhood streets are lined with mature trees and well-manicured gardens, creating a serene atmosphere that many families and professionals find alluring.
A bit further out but on par in terms of lifestyle and construction quality is Belleview Estates. This neighborhood is reminiscent of Aldrich Heights in its dedication to quality living. Homes here often flaunt expansive facades and are constructed with a focus on durability and elegance. A common sight in Belleview Estates is the combination of brick, stone, and wood in home designs. Inside, residents enjoy state-of-the-art kitchens, spa-like bathrooms, and spaces designed for both relaxation and entertainment. The community itself is tight-knit, with regular neighborhood events fostering camaraderie among residents.
Lastly, Cedar Crest is a noteworthy mention. Situated conveniently to Nashville's hub, this neighborhood mirrors Aldrich Heights' appeal with its mix of vintage and contemporary homes. Many homes in Cedar Crest come with spacious backyards, offering ample space for children to play and adults to entertain. The interiors of these homes are adorned with luxurious finishes and modern conveniences, ensuring a comfortable living experience. Moreover, the community vibe is palpable, with friendly neighbors, local parks, and a host of amenities at residents' disposal.
All these neighborhoods, each with its unique charm, hold their own when compared with Aldrich Heights. They not only offer remarkable homes but also provide residents with a lifestyle that balances comfort, luxury, and community engagement, all set within the vibrant backdrop of Nashville, TN.
Food Scene
Nashville's reputation as a melting pot of music and culture isn't its only claim to fame. Just around Aldrich Heights, the city's culinary scene unfolds in a way that's both charmingly Southern and surprisingly international. When you stroll down the streets neighboring Aldrich Heights, the tantalizing aromas from various eateries beckon, offering an invitation to explore a myriad of flavors.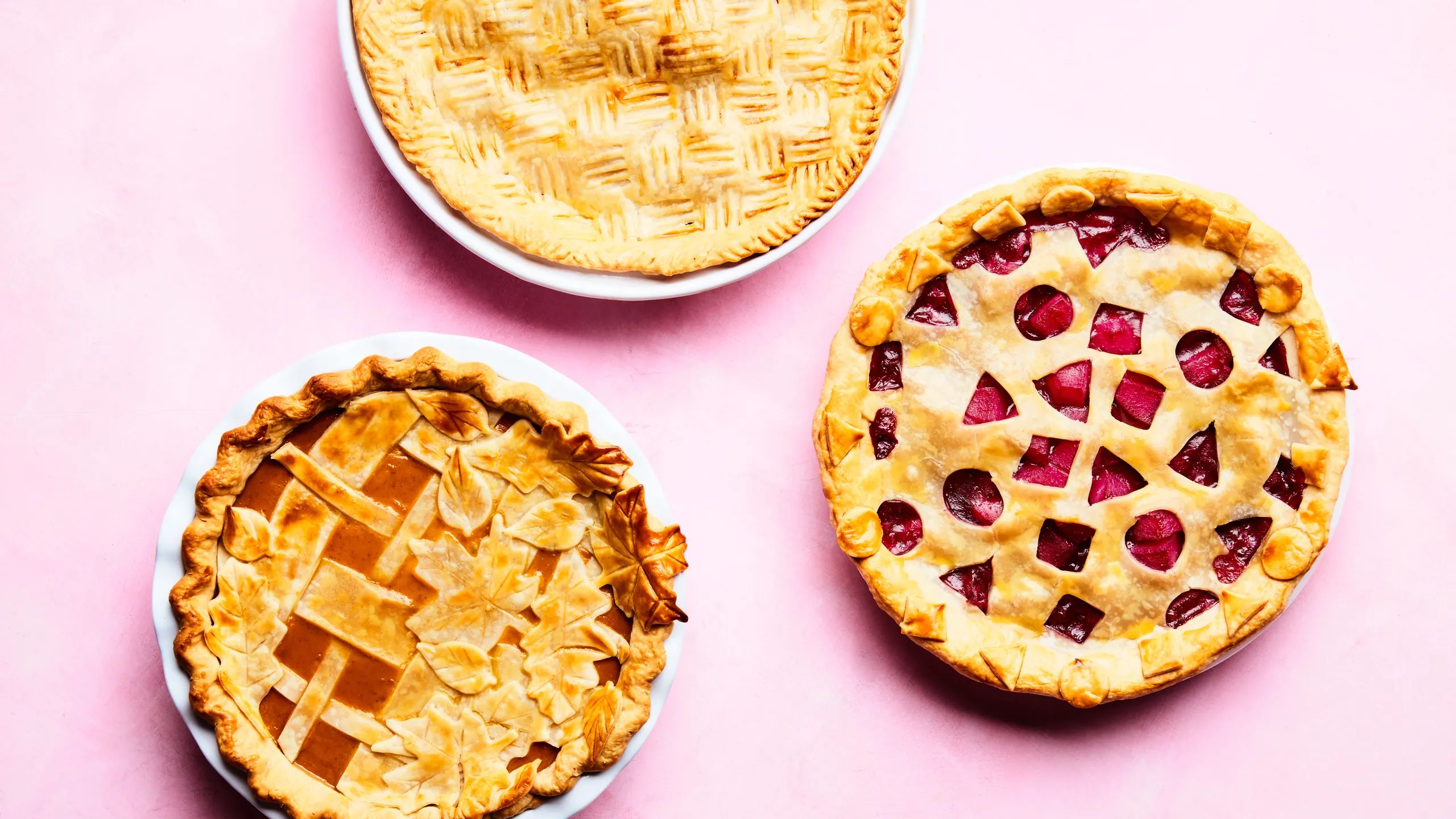 For those craving comfort food with a Southern twist, Mama Jean's Diner is a local favorite. It's the sort of place where the fried chicken has that perfect golden crust, the mashed potatoes are smooth with just a hint of garlic, and the pies—oh, the pies!—are handcrafted with seasonal fruits. Regulars often engage in friendly banter with the staff, adding to the diner's warm atmosphere. Mama Jean herself can sometimes be found in the kitchen, ensuring that every dish meets her exacting standards.
If you fancy something with a bit of international flair, Bella Notte Bistro brings authentic Italian cuisine right to the heart of Tennessee. The pasta, always al dente, pairs wonderfully with rich, aromatic sauces. Their wood-fired pizzas are a highlight, with the thin crust giving way to a burst of flavors from toppings like buffalo mozzarella, sun-dried tomatoes, and prosciutto. With its cozy ambiance and soft Italian melodies playing in the background, it's easy to forget you're still in Nashville.
However, no culinary journey near Aldrich Heights is complete without visiting the Greenhouse Cafe. This place champions farm-to-table dining, emphasizing fresh, local, and organic ingredients. Their menu, which changes with the seasons, showcases innovative takes on classic dishes. Think grilled peach salads in the summer, pumpkin risotto in the fall, and hearty stews during the winter months. Their commitment to sustainability goes beyond the plate; even their decor features repurposed wood and upcycled materials, fostering an environment that's both rustic and chic.
Between these establishments and many more, the area surrounding Aldrich Heights is a haven for food enthusiasts. Whether you're in the mood for down-home Southern cooking, international delicacies, or innovative fusion dishes, there's always something delightful waiting just around the corner.
Entertainment
Nestled within the vibrant heartbeat of Nashville, the Aldrich Heights area is a hub for entertainment and sporting enthusiasts alike. With the city being the acclaimed "Music City," it's no surprise that live music echoes from almost every corner. Just a stone's throw away from Aldrich Heights, you'll find The Rhythm House, a popular venue where up-and-coming artists showcase their talent alongside seasoned musicians. On any given night, locals can enjoy genres ranging from blues and jazz to rock and country. There's an electrifying energy as patrons tap their feet, sway to the music, and even occasionally break into impromptu line dances.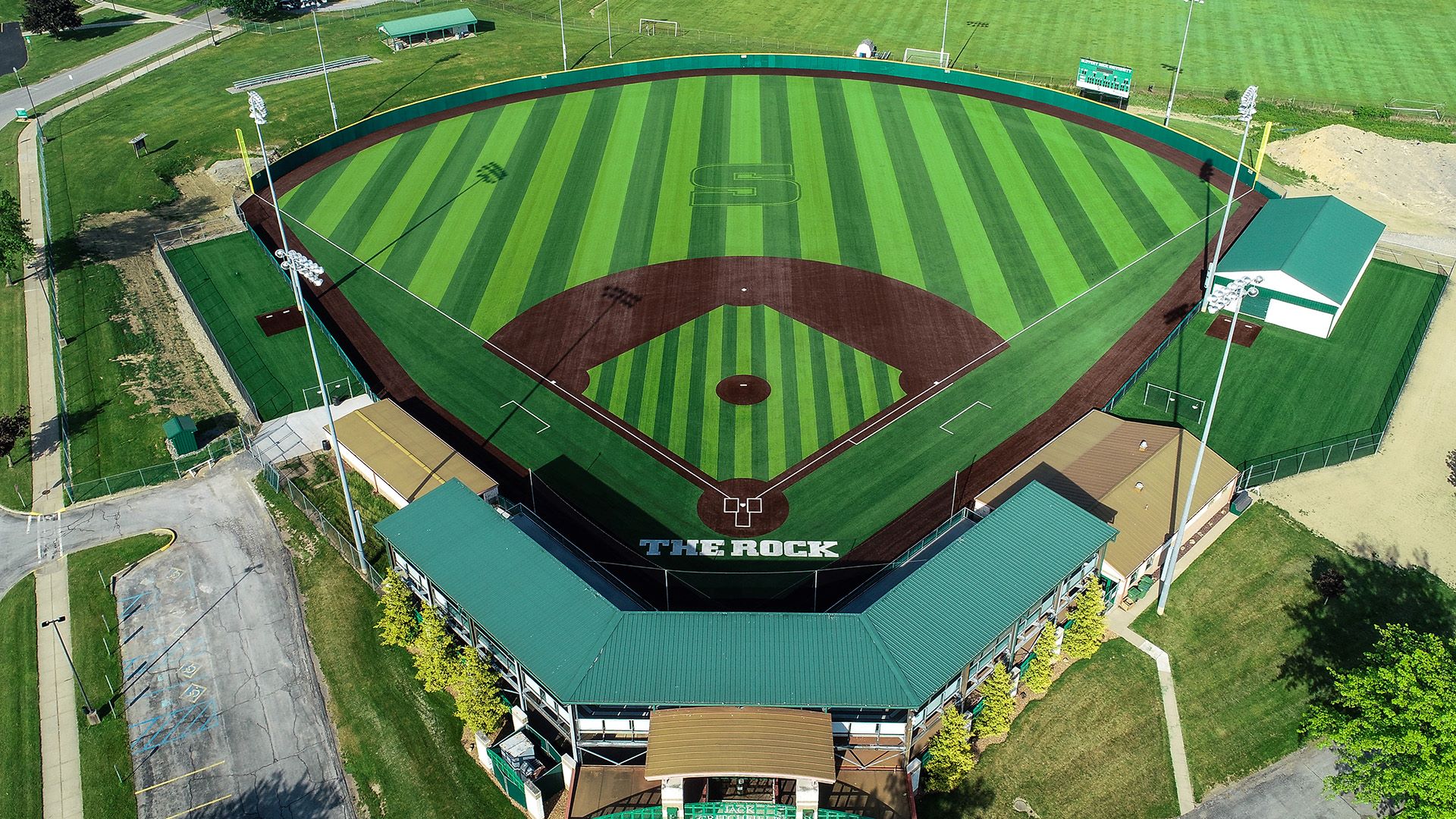 Now, for those who prefer the roar of a crowd and the excitement of competition, the sporting scene near Aldrich Heights doesn't disappoint. The Nashville Knights, the city's acclaimed baseball team, often play their home games at the nearby Diamond Field. The atmosphere on game days is palpable. Families, friends, and hardcore fans don the team's colors, cheer passionately, and indulge in the timeless tradition of hotdogs and cold beverages. It's a communal experience where scores, home runs, and strikeouts become shared memories.
And then there's the Theater District near Aldrich Heights. For folks who lean towards drama, dance, or comedy, venues like The Crescent Playhouse offer an eclectic mix of performances. Their repertory ranges from classic Shakespearean plays to contemporary dramas and lighthearted comedies. The Playhouse is also known for hosting local talents, providing a platform for budding playwrights, actors, and directors to showcase their craft.
All in all, the vicinity of Aldrich Heights is a playground for those in pursuit of cultural, sporting, or musical delights. Whether it's humming along with a country ballad, cheering for a game-winning goal, or being lost in a dramatic monologue, there's never a dull moment. The only challenge? Deciding what to experience next.
Health and Wellness
Aldrich Heights and its surroundings aren't just known for their musical notes and delectable bites; there's an undercurrent of health and wellness that truly caters to those looking to strike a balance between a fast-paced life and holistic well-being.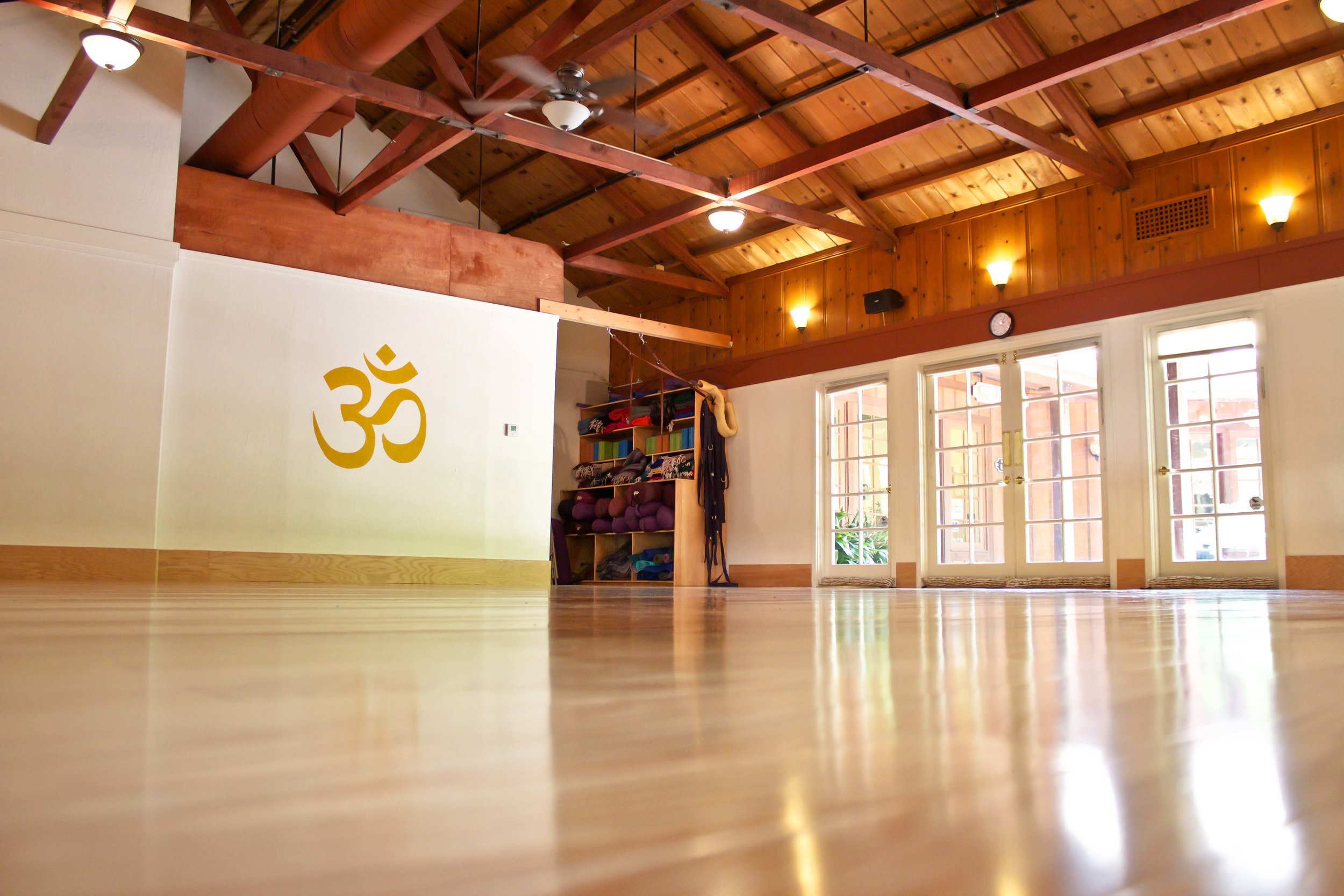 Just a brisk walk away from Aldrich Heights is the Harmony Yoga Studio, a serene oasis that has become the go-to place for many locals. With large windows that flood the rooms with natural light, attendees can stretch and meditate with a view. Their classes range from invigorating Vinyasa flows for those looking to energize their mornings to relaxing Yin yoga sessions that help wind down a hectic day. Many swear by their weekend workshops, which often combine traditional postures with mindfulness practices.
For the fitness enthusiasts who prefer a slightly faster pace, the Pulse Fitness Center has garnered quite a reputation. This state-of-the-art facility boasts everything from treadmills with scenic views to spinning classes that mimic challenging terrains. The trainers here aren't just about pushing limits; they're keen listeners who customize routines, ensuring that everyone from beginners to athletes feels both challenged and supported.
But health isn't just about movement; it's also about rejuvenation. Enter the GreenLeaf Wellness Spa, a haven for those seeking relaxation and restoration. Their menu of services is vast. Whether you're opting for a deep tissue massage to iron out life's stress points, or a refreshing facial using organic products, there's a palpable sense of care in every touch. Beyond treatments, the spa emphasizes the importance of downtime. Their relaxation lounge, with its herbal teas and soft melodies, is a reminder of the simple joys of taking a pause.
Of course, nourishment plays a crucial role in the health and wellness journey. Near Aldrich Heights, The Wholesome Basket is a store that has fast become a staple for health-conscious residents. Stocked with organic produce, dietary supplements, and a range of gluten-free and vegan products, it's a testament to Nashville's commitment to providing diverse and healthful food options.
Indeed, the vicinity of Aldrich Heights encourages a lifestyle where health is not an afterthought but a way of life. Whether through movement, relaxation, or nourishment, there's a harmonious blend of choices that cater to the body, mind, and spirit.
Outdoor Lifestyle
In the midst of Nashville's urban sprawl, the area surrounding Aldrich Heights serves as a delightful reminder of nature's ability to coexist with city life. For residents and visitors alike, the lush green spaces and outdoor havens offer a refreshing contrast to the hustle and bustle of daily routines.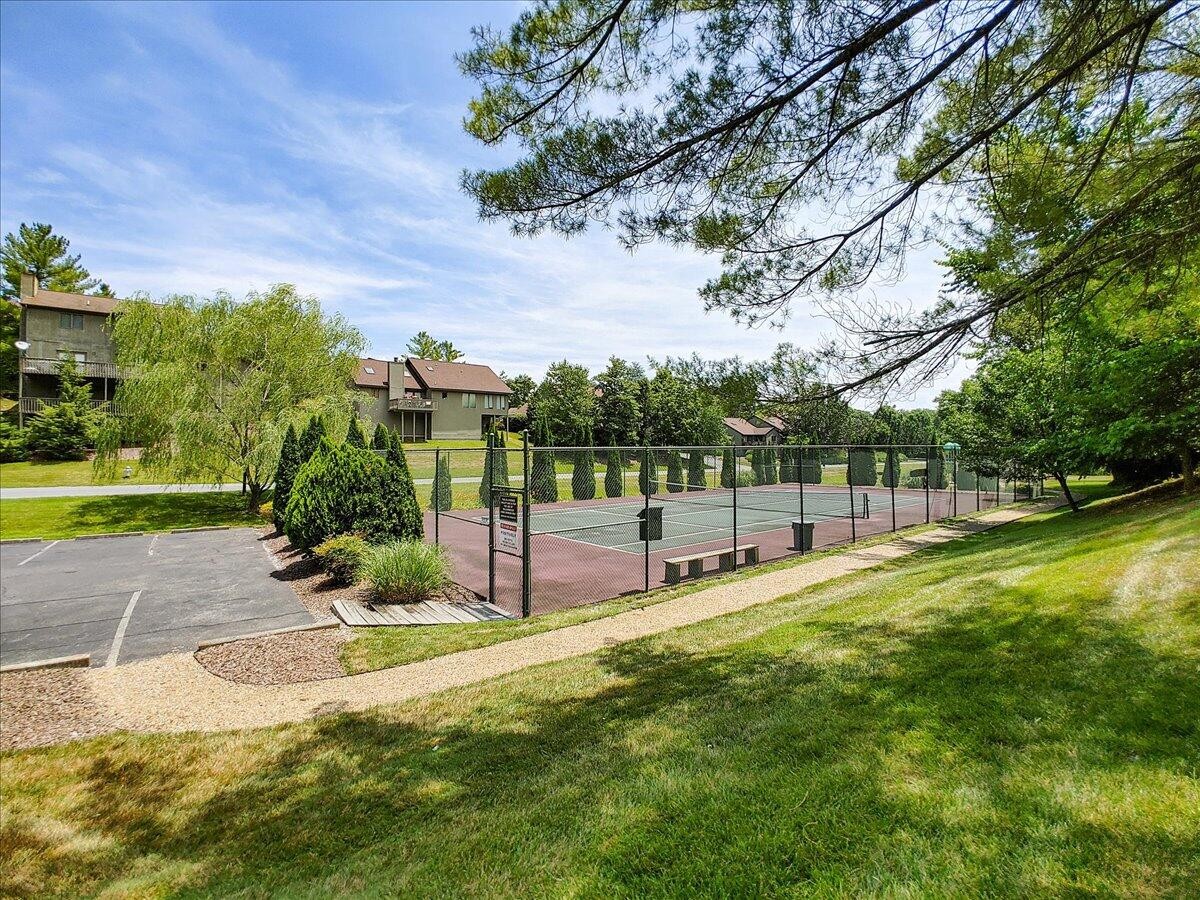 First up on the list is Willowbrook Park, which many locals fondly refer to as "the green lung" of the area. With its sprawling meadows and gently winding pathways, it's a hotspot for morning joggers, dog walkers, and families. On any given day, one might find a group practicing Tai Chi under the shade of tall oaks, or kids excitedly feeding the resident ducks by the pond. The park's butterfly garden, with its vibrant blooms and fluttering inhabitants, is a favorite spot for both photographers and nature enthusiasts.
For those with a penchant for hiking and a bit more adventure, Cedar Ridge Trails, just a short drive from Aldrich Heights, beckons. The trail network offers varying levels of difficulty, catering to both novices and seasoned hikers. As one treks along, panoramic views of Nashville's skyline mesh beautifully with the natural horizon. The occasional sighting of deer, chirping of birds, and rustle of leaves underfoot make the experience all the more enchanting.
Of course, outdoor lifestyle isn't limited to walking or hiking. Riverbend Canoe Club, situated near the serene Cumberland River, offers a unique way to enjoy nature. Canoeing and kayaking enthusiasts often take to these waters, paddling leisurely and soaking in the tranquility. For the more adventurous souls, stand-up paddleboarding during sunrise sessions adds a dash of magic to the start of their day.
Community gardens are also a part of the tapestry of the Aldrich Heights surroundings. The GreenPatch Community Garden, for instance, is more than just a space to grow vegetables and flowers. It's a testament to the neighborhood's commitment to sustainability and community bonding. Local residents can rent plots, cultivate their produce, and often engage in friendly exchanges of gardening tips and harvested goodies.
All in all, the environs of Aldrich Heights offer an array of choices for nature lovers and outdoor enthusiasts. Whether one's idea of communing with nature involves a serene walk, an adventurous paddle, or getting hands dirty in the soil, there's a space that invites, rejuvenates, and reminds of the simple joys of the outdoors.
Education
For families residing in Aldrich Heights, the subject of education is often met with a sense of reassurance, thanks to the array of schools that cater to diverse needs and aspirations. The neighborhood and its surroundings present a blend of both public and private institutions, each striving to offer holistic development for their students.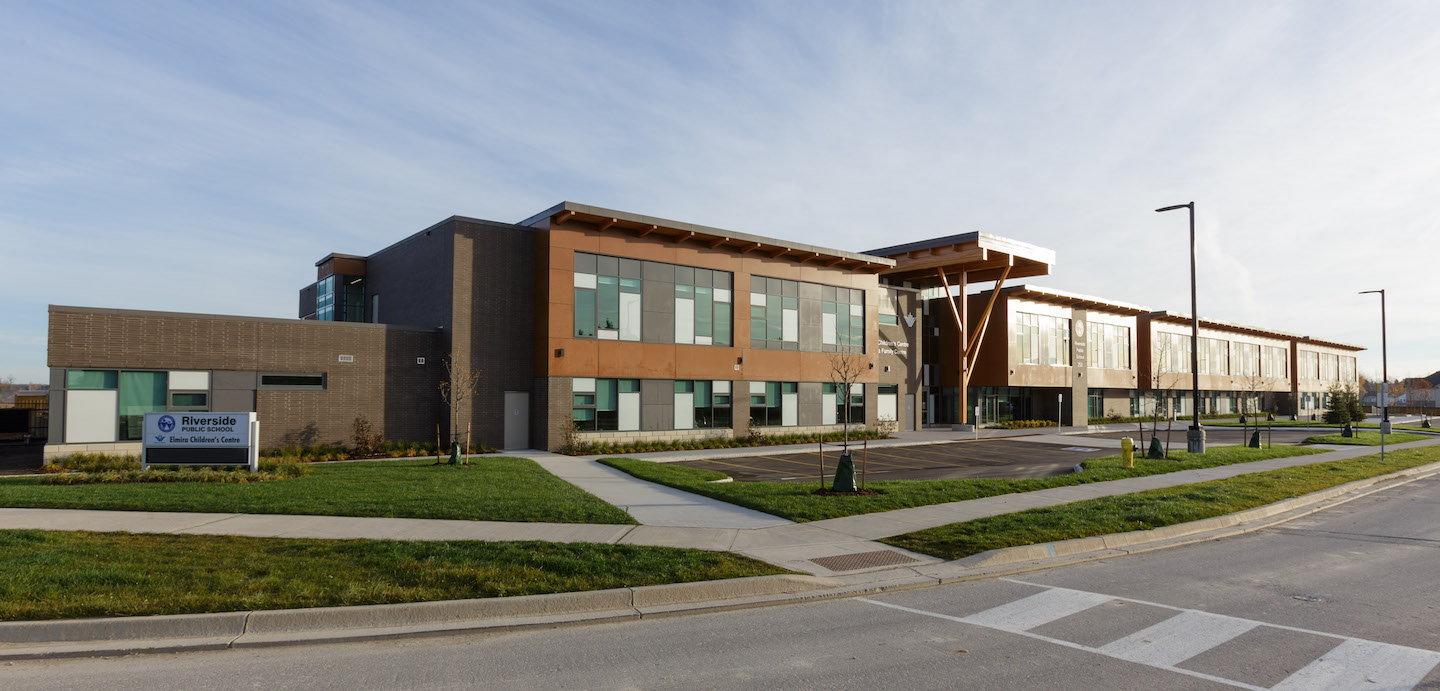 Nestled not far from Aldrich Heights is Riverside Public School, which stands as a beacon of inclusive education. With its motto emphasizing lifelong learning, Riverside offers a comprehensive curriculum that melds academics with extracurriculars. The school boasts a state-of-the-art science lab, a vibrant arts program, and even a community outreach club that encourages students to engage with their surroundings. Parents often rave about the annual Riverside Carnival, a fun-filled day where learning takes a playful turn.
Then there's the illustrious Maplewood Academy, one of the city's prominent private institutions. With its red-bricked facade and sprawling campus, it evokes a sense of history and prestige. Maplewood is known for its rigorous academic program, but what sets it apart is its emphasis on leadership and global citizenship. Students here don't just bury their heads in books; they're encouraged to lead debates, partake in international exchange programs, and even initiate community projects. The academy's annual 'Cultural Fest' is a testament to its diverse student body and its commitment to celebrating differences.
For families seeking alternative education methods, Aldrich Montessori School is a name that resonates widely. Situated in a charming Victorian-era building, this school adopts the Montessori method, focusing on self-directed learning. Classrooms here are a burst of colors and activities, with children choosing their tasks and teachers playing the role of facilitators. The school believes in nurturing a child's innate curiosity, and parents often share anecdotes of their kids embarking on delightful learning adventures.
Of course, when talking about education in Nashville, one can't ignore the city's commitment to special education. GreenHaven School for Special Needs, close to Aldrich Heights, offers a safe and nurturing environment for children with diverse learning requirements. With tailored lesson plans, therapeutic interventions, and a dedicated staff, the school ensures every child finds their path to learning and growth.
Clearly, the Aldrich Heights vicinity is more than just homes and parks; it's a thriving educational hub. Be it public, private, alternative, or specialized schooling, families here are spoilt for choice, ensuring that every child's learning journey is as unique as they are.
Shopping and Retail
Aldrich Heights, with its charming residential ambiance, also finds itself surrounded by a smorgasbord of shopping delights, catering to both the casual browser and the seasoned shopper. The tapestry of retail spaces reflects the eclectic spirit of Nashville, weaving together both the contemporary and the classic.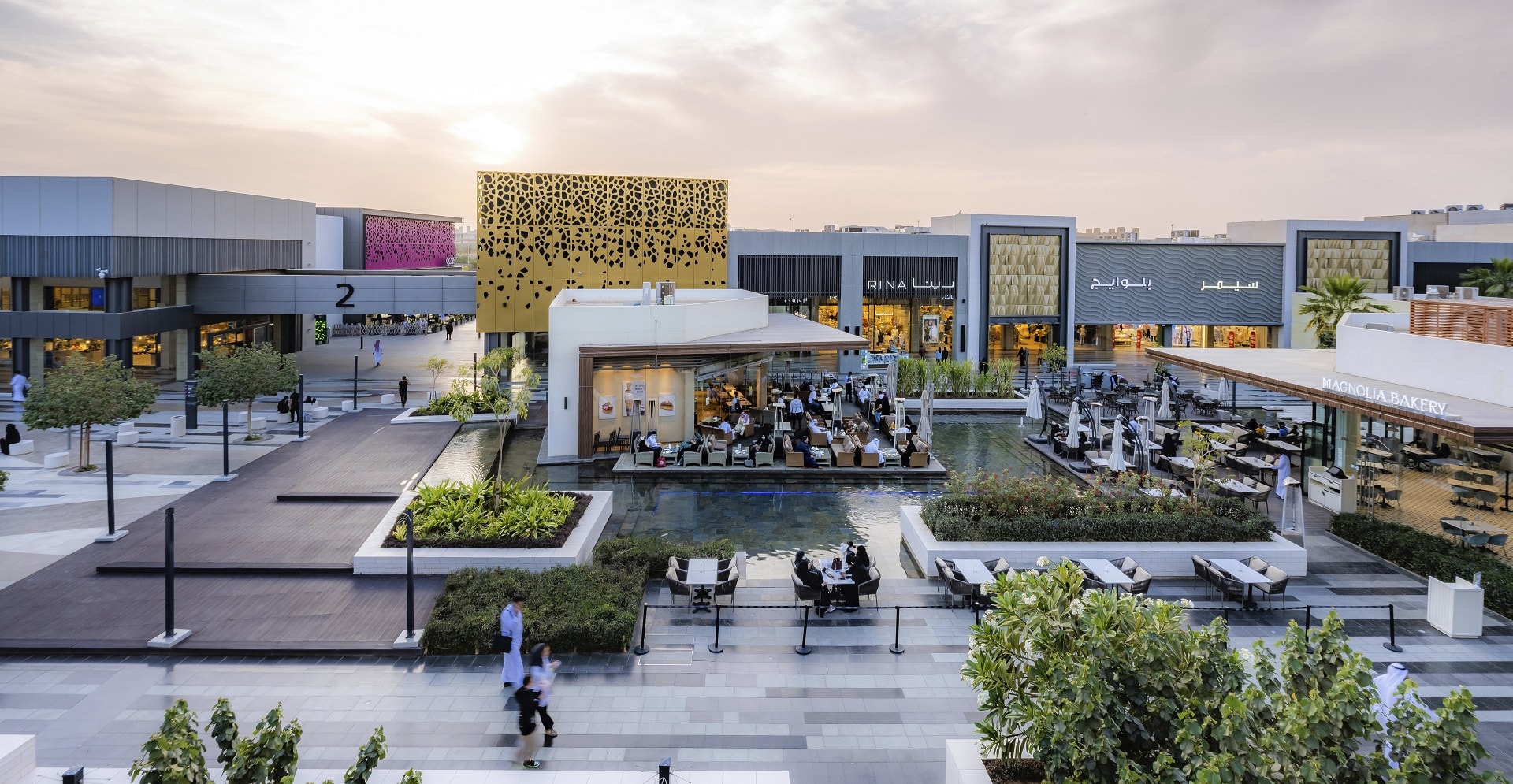 Just a hop, skip, and a jump away from Aldrich Heights is the Westfield Galleria, a modern mall that feels like a world unto itself. Housing a mix of high-end boutiques and familiar chain stores, it's the sort of place where one can pick up the latest designer handbag in one moment and grab a comfy pair of sneakers in the next. The Galleria is also known for its open-air sections, where shoppers can enjoy a breath of fresh air while sipping on artisanal coffees from chic cafes lining the pathways.
For those with an inclination towards unique finds, Vintage Alley is an absolute treat. Tucked away in a quaint part of town near Aldrich Heights, this collection of antique shops and quirky boutiques feels like stepping back in time. From retro vinyl records to handcrafted jewelry, the treasures here beckon to those with an eye for the rare and distinctive. It's not just about shopping; it's about stories. Each item seems to whisper tales of yesteryears and bygone eras.
Of course, no shopping spree in Nashville would be complete without exploring its rich musical heritage. SoundScape Records, a revered establishment in the vicinity, offers a haven for music aficionados. Whether one's hunting for a rare country vinyl, the latest indie release, or even vintage musical instruments, SoundScape is a pilgrimage every music lover near Aldrich Heights inevitably makes.
Lastly, for daily necessities, Aldrich Heights residents are frequently seen at the neighborhood's FreshMarket Plaza. Beyond the usual groceries and household items, this marketplace is known for its organic produce section and an impressive array of international delicacies, reflecting the diverse culinary palate of Nashville's denizens.
Indeed, the shopping landscape around Aldrich Heights isn't just about commerce; it's an experience, a blend of modern trends and timeless classics, all nestled within the heart of vibrant Nashville. Whether you're on a mission to find that perfect ensemble, or simply window shopping, the choices around promise an adventure at every turn.
Business and Economy
In the heart of Nashville, and particularly around the Aldrich Heights area, a dynamic blend of businesses and industries thrives, painting a vivid portrait of economic vibrancy. This landscape reflects not only the rich history of Nashville but also its evolving character as a modern economic hub.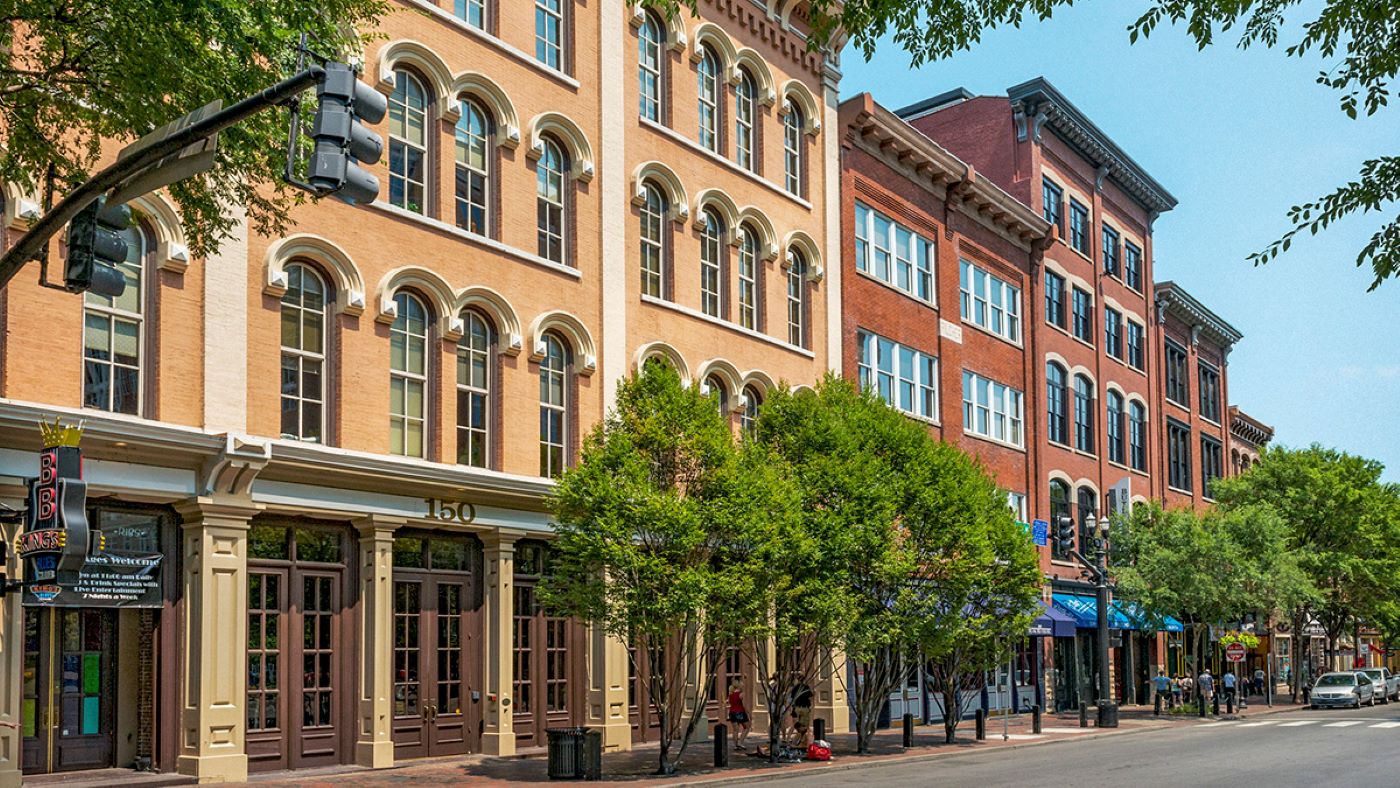 First and foremost, one can't talk about Nashville without nodding to its deep-rooted musical legacy. The music industry is undeniably a primary economic driver, with countless recording studios, record labels, and talent management agencies dotted around Aldrich Heights and its environs. Landmark Studios, for instance, located a short distance from Aldrich Heights, has seen the likes of many country and rock legends pass through its doors, contributing not only to the city's cultural heritage but also its financial underpinnings.
Apart from music, healthcare has emerged as a significant pillar of the local economy. With institutions like the Southern Tennessee Medical Center near Aldrich Heights, there's a growing cluster of medical research facilities, biotech startups, and health management organizations. These entities not only offer cutting-edge medical solutions to the community but also provide employment opportunities for thousands, from healthcare professionals to administrative staff.
In recent years, the tech wave has also touched the shores of Nashville. Around Aldrich Heights, one can find a burgeoning tech park that's home to a range of IT startups and established software firms. InnovateNash, a notable tech incubator in the vicinity, is often abuzz with coders, designers, and entrepreneurs, all working on the next big digital solution or innovative app.
Of course, the hospitality sector also weaves its thread into Nashville's economic fabric, fueled in part by the city's rise as a tourist hotspot. Boutique hotels, gourmet eateries, and vibrant coffee shops around Aldrich Heights cater to both locals and visitors, adding to the city's allure and its economic vitality.
In essence, the areas surrounding Aldrich Heights present a tapestry of diverse businesses and industries. From the melodic strains of music studios to the busy corridors of healthcare facilities and the innovative vibes of tech startups, the local economy is as varied as it is robust, driving Nashville's growth and prosperity into the future.
Hotels and Lodging
Travelers venturing to Nashville and particularly to the Aldrich Heights vicinity find themselves spoiled for choice when it comes to accommodation. From luxe hotels to cozy B&Bs, the area seamlessly weaves southern hospitality with modern comforts, promising restful nights and memorable stays.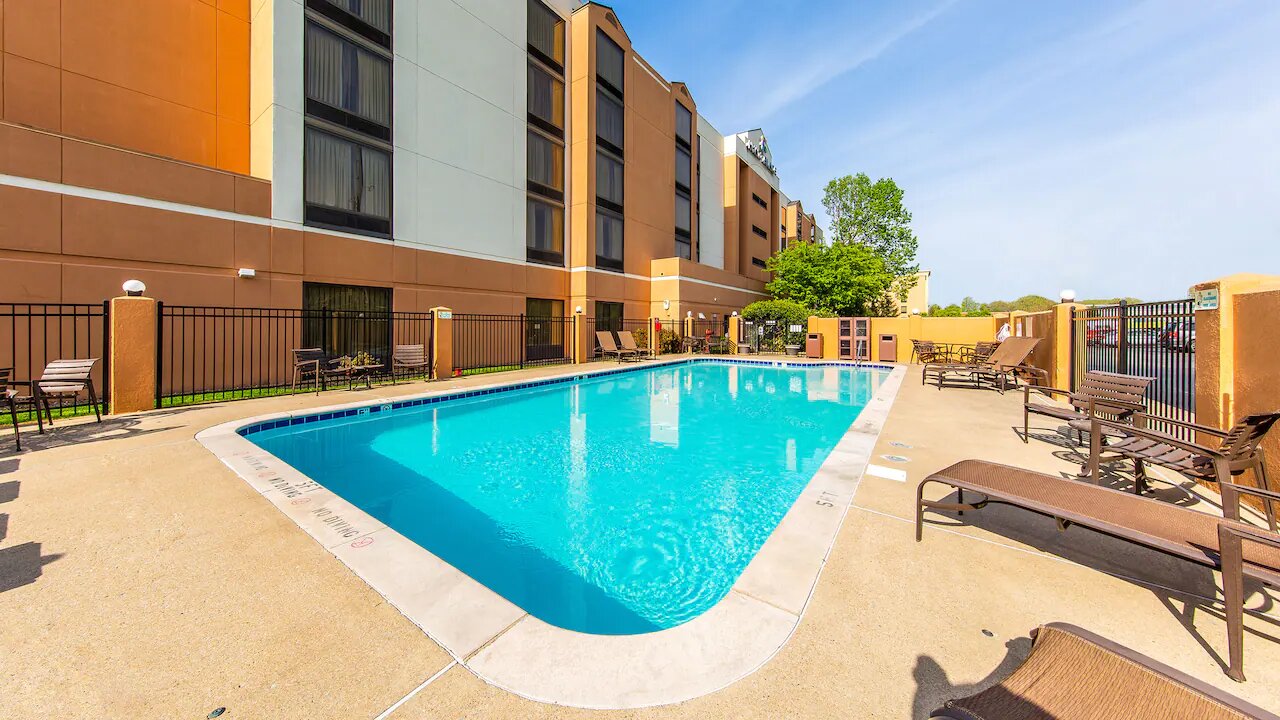 A stone's throw from Aldrich Heights is The Grand Nashvillian, an upscale hotel that exudes elegance from every corner. With its high ceilings, plush furnishings, and a panoramic rooftop bar, the hotel is a favorite among visitors looking for a touch of luxury. While its amenities — from the spa to the in-house jazz lounge — are undeniably top-notch, what guests often rave about is the warmth of the staff. Their knack for remembering individual preferences, be it a particular breakfast dish or a pillow type, makes stays truly special.
For those who prefer an intimate setting, Cedar Lane B&B offers a delightful escape. Nestled in a renovated colonial home near Aldrich Heights, the B&B captures the essence of southern charm. Each room is individually decorated, showcasing vintage furniture, hand-stitched quilts, and antique knick-knacks. Mornings here start with the aroma of freshly baked muffins and the sound of songbirds. Guests can often be found on the porch, sipping on iced tea and exchanging stories, making the B&B experience feel more like a stay with old friends.
Travelers seeking modern aesthetics often gravitate towards The Loft Hotel, which sits in contrast to Nashville's historic vibe. The hotel, close to Aldrich Heights, is all about sleek designs and contemporary comforts. Minimalistic rooms, urban art installations, and a chic coffee bar make it popular among younger travelers and business professionals. The Loft's rooftop pool, overlooking the cityscape, is a favorite spot for evening relaxations.
Lastly, for those on a budget or seeking longer-term stays, Aldrich Heights is surrounded by several quaint guesthouses and serviced apartments. These spaces often combine the benefits of hotel services with the comforts of home, ensuring that visitors can cook, lounge, and live at their own pace.
In essence, Aldrich Heights and its surrounding areas offer a lodging palette that caters to varied tastes and budgets. Whether you're a weary traveler seeking luxury, a couple looking for a romantic getaway, or a solo adventurer on a budget, the neighborhood welcomes with open arms and promises restful retreats.
Travel and Transportation
Living in Aldrich Heights presents residents and visitors with the convenience of being strategically positioned to benefit from various transportation links. One of the most reassuring aspects of this locale is its proximity to Nashville's primary aerial gateway.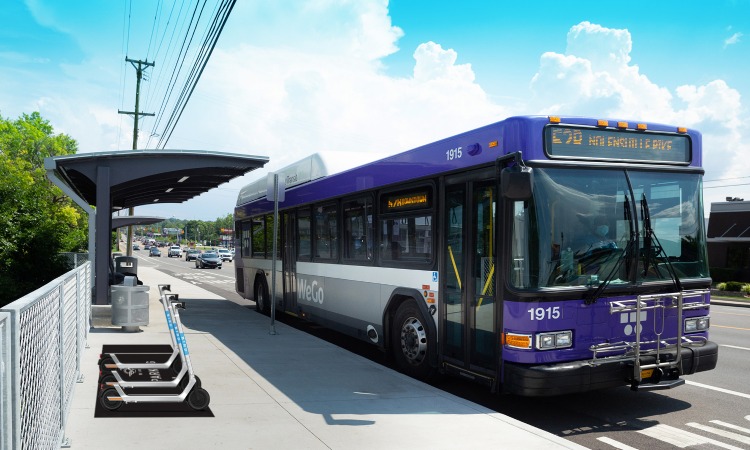 Nashville International Airport, the region's principal airport, is a relatively short drive from Aldrich Heights. Whether you're a resident catching early morning flights for business or a visitor eager to explore the Music City, this accessibility is a boon. The airport, bustling with a mix of domestic and international flights, also serves as a reminder of Nashville's growing prominence on the global map. And with several shuttle services, taxis, and ride-sharing options available, reaching the airport from Aldrich Heights becomes even more seamless.
But it's not just about air travel. The fabric of Aldrich Heights' connectivity is also enriched by an efficient public transportation network. The Metro Transit Authority (MTA) buses serve the community well, with frequent routes connecting Aldrich Heights to Nashville's downtown and other key neighborhoods. The punctuality and affordability of these buses make them a favorite among daily commuters, students, and those who prefer to leave their cars behind.
For those preferring rail journeys, the Music City Star, Nashville's commuter rail service, has stations not too far from Aldrich Heights. Connecting the east side of the city to downtown Nashville, this train service is especially popular during peak hours, offering commuters a respite from road traffic. Its scenic route, passing along the Cumberland River, often becomes the highlight of many passengers' day.
Additionally, the growth in sustainable transportation means that bike-sharing programs and pedestrian-friendly pathways are becoming increasingly common near Aldrich Heights. It's not unusual to see residents cycling their way to work or leisurely walking to nearby amenities.
In essence, Aldrich Heights sits at a nexus of transportation convenience. Whether you're jet-setting across the globe, hopping on a bus to downtown, or merely enjoying a train ride with picturesque views, the neighborhood ensures you're always on the move with ease and efficiency.