Airdrie, Nashville TN Homes for Sale
Airdrie, Nashville TN Homes for Sale
October 3, 2023
Airdrie Homes
Nestled in the heart of Tennessee, the homes in Airdrie, Nashville possess a charm and elegance that is reflective of the city's rich musical heritage. With a harmonious blend of traditional Southern architecture and contemporary designs, these residences epitomize comfort and style. Many homes here showcase spacious front porches, gabled roofs, and intricate woodwork, bearing testimony to the craftsmanship and attention to detail that go into their construction. Hardwood floors, modern amenities, and open floor plans often dominate the interiors, creating spaces that are both functional and aesthetically pleasing.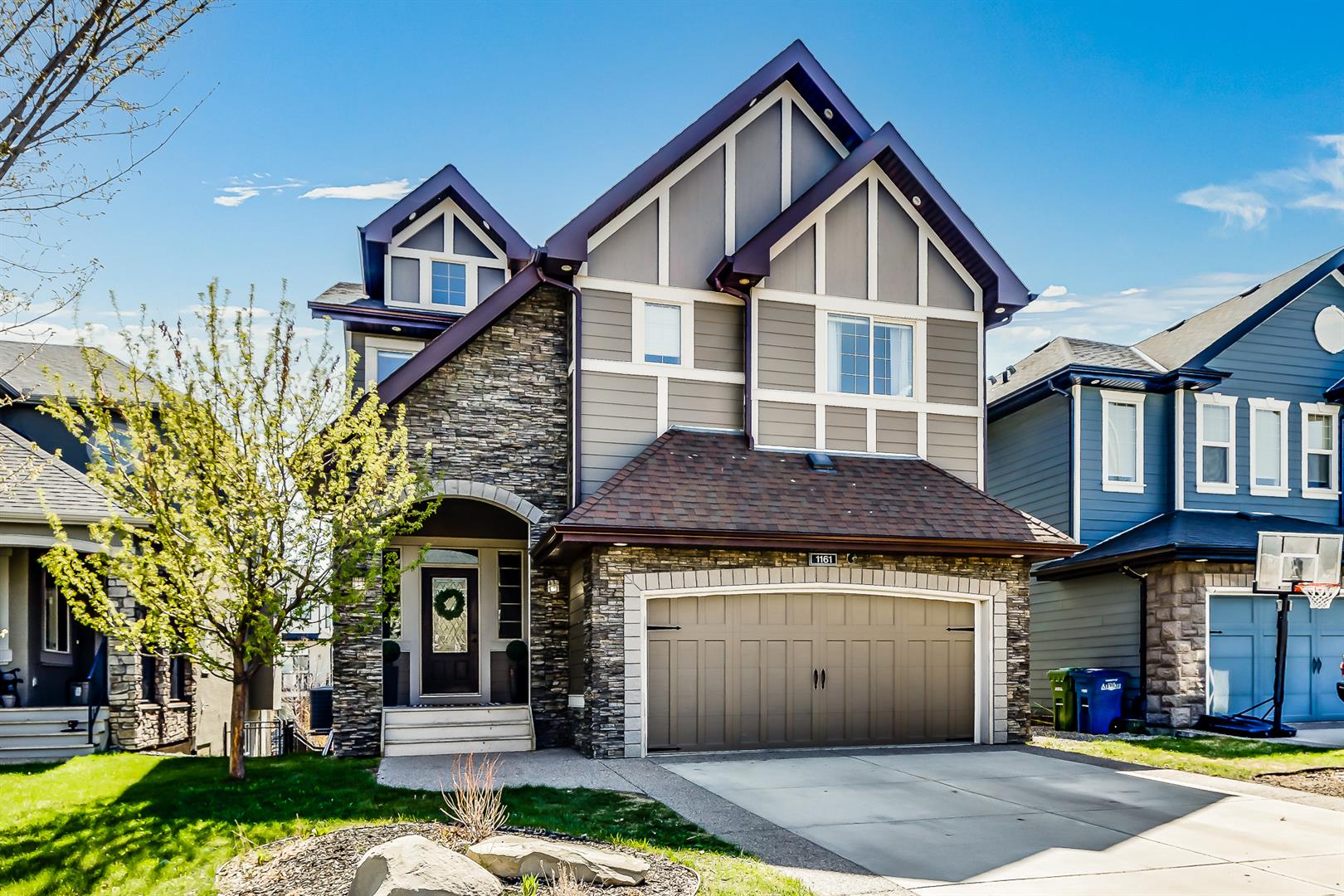 In terms of location, Airdrie is strategically positioned to offer its residents the best of both worlds. While the serene and picturesque surroundings make it feel like a peaceful retreat, it's only a stone's throw away from the vibrant hustle and bustle of downtown Nashville. This juxtaposition ensures that homeowners can revel in tranquility without missing out on the vibrant cultural and entertainment options the city has to offer.
The surrounding community of Airdrie is a melting pot of cultures, brimming with warmth and Southern hospitality. Neighbors often know each other by name, children play in the streets, and community events are a regular occurrence. This sense of community isn't confined to just the residents. Local businesses, from cozy cafes to boutique stores, create an atmosphere where proprietors and customers interact like old friends. This closeness fosters a sense of belonging and ensures that everyone feels welcome.
Furthermore, Airdrie's strategic location is complemented by its accessibility to various amenities. Essential services, from top-notch schools to state-of-the-art healthcare facilities, are within easy reach. Parks, recreational areas, and walking trails abound, offering ample opportunities for residents to indulge in outdoor activities and appreciate the natural beauty that the area has to offer.
To top it all off, Airdrie is surrounded by a pulsating arts and music scene, thanks to its proximity to Nashville, known globally as "Music City." Residents can immerse themselves in live music performances, visit art galleries, or simply wander through the historic neighborhoods, soaking in the stories and melodies that echo through the streets. All of this contributes to a living experience that is as rich in culture and community as it is in comfort and convenience.
Similar Communities
Nestled just a short distance from Airdrie is the charming neighborhood of Belmont Hills. Like Airdrie, Belmont Hills is characterized by its blend of traditional and contemporary architectures, where colonial-style homes sit alongside modern masterpieces. These residences, much like those in Airdrie, stand as a testament to expert craftsmanship and thoughtful design. Interiors often boast open layouts, gleaming hardwood floors, and state-of-the-art amenities, making them ideal for both entertaining and day-to-day living. The streets, lined with mature trees, further add to the allure of Belmont Hills, offering a leafy canopy that provides both beauty and shade.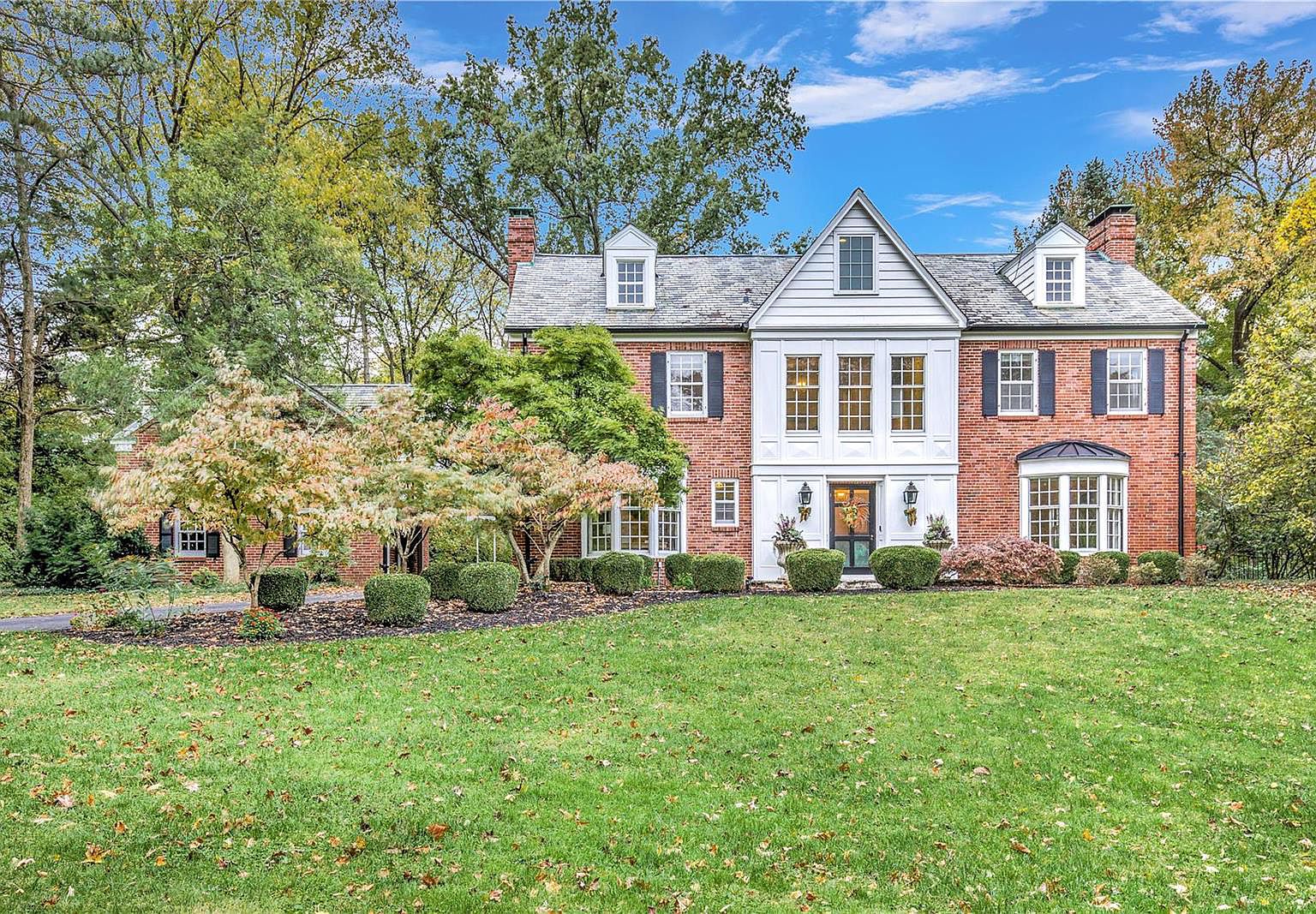 Another gem close to Airdrie is the community of Greenview Estates. This neighborhood, renowned for its lush landscapes and serene ambiance, mirrors Airdrie in terms of its price point and quality of construction. Homes in Greenview Estates often feature expansive front yards, gabled roofs, and brick facades, reminiscent of the classic Southern architectural style. With a community-centric approach, Greenview Estates also places a high premium on lifestyle. Community gardens, open spaces, and well-maintained walking trails encourage residents to engage in outdoor activities and interact with neighbors, fostering a tight-knit community spirit.
Just southeast of Airdrie, one can find the enchanting enclave of Maplewood Park. With a reputation for housing some of the city's most tastefully designed homes, Maplewood Park offers a lifestyle and housing style akin to that of Airdrie. The homes, predominantly built with a fusion of modern and timeless designs, come equipped with the latest amenities, ensuring comfort and luxury for their inhabitants. Maplewood Park's location is strategic, balancing tranquility with accessibility. Much like Airdrie, residents enjoy a peaceful residential setting while being just moments away from Nashville's vibrant city life.
All these neighborhoods, in their unique ways, resonate with the essence of Airdrie, offering a harmonious blend of luxury, comfort, and community spirit. Their close proximity to one another further accentuates the fact that this region of Nashville truly represents a haven for those seeking a blend of modern conveniences with the time-honored charm of Southern living.
Food Scene
Ah, the dining scene near Airdrie in Nashville is truly something to talk about. If you're in the mood for some good old Southern comfort food, you don't have to venture far. There's Magnolia's Kitchen, just a stone's throw from Airdrie. Their buttermilk fried chicken, paired with classic creamy grits, is something out of a Southern culinary dream. The staff there, always with a ready smile, has a knack for making everyone feel right at home, as if you're dining in your grandmother's kitchen.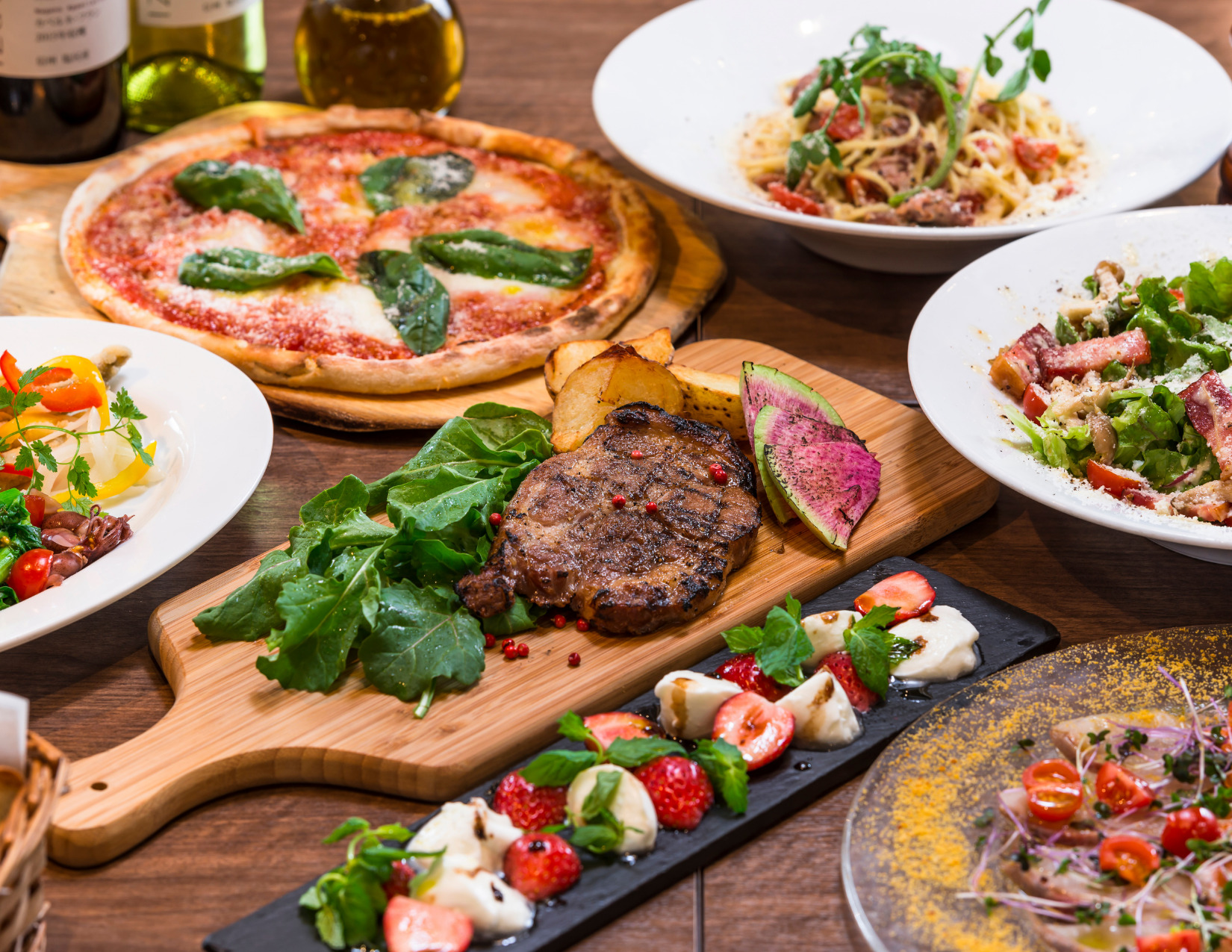 And speaking of unique experiences, The Blue Picket Fence is a must-visit for those who appreciate farm-to-table concepts. They take pride in sourcing ingredients from local farms, and you can genuinely taste the freshness in every bite. Their rotating seasonal menu ensures you always have something new to try, and their wine pairing suggestions are simply impeccable. It's a place where modern dining meets rustic charm, making every meal an experience to remember.
For those days when you're craving international flavors, Luca's Italian Bistro is the spot. Nestled in a cozy corner not far from Airdrie, Luca's serves some of the most authentic Italian dishes in Nashville. From their hand-tossed pizzas baked in wood-fired ovens to rich pasta dishes, everything speaks of genuine Italian tradition. The ambient lighting and soft melodies playing in the background make it perfect for romantic dinners or intimate gatherings with close friends.
And for folks looking to kick back after a long day, Brew & Bean offers a relaxed atmosphere. Part coffeehouse, part craft brewery, it's a favorite haunt for many Airdrie locals. Whether you're in the mood for a caffeine fix or a cold brew, this place has got you covered. The little nibbles, ranging from artisanal sandwiches to baked pastries, complement the drinks menu wonderfully.
Overall, the dining options near Airdrie provide a delightful mix of flavors and atmospheres, catering to every palate and occasion. Whether you're a food connoisseur or just someone looking to enjoy a good meal, this part of Nashville certainly won't disappoint.
Entertainment
When it comes to entertainment near Airdrie in Nashville, there's never a dull moment. Nashville, often fondly referred to as "Music City," is a hub for live music, and the vicinity of Airdrie is no exception. The Rhythmic Lounge is one such venue that's become the talk of the town. It's a cozy spot where budding artists and established musicians alike grace the stage, offering a mix of genres from country and blues to indie and rock. The intimate setting ensures you feel a personal connection with the performers, making every show memorable.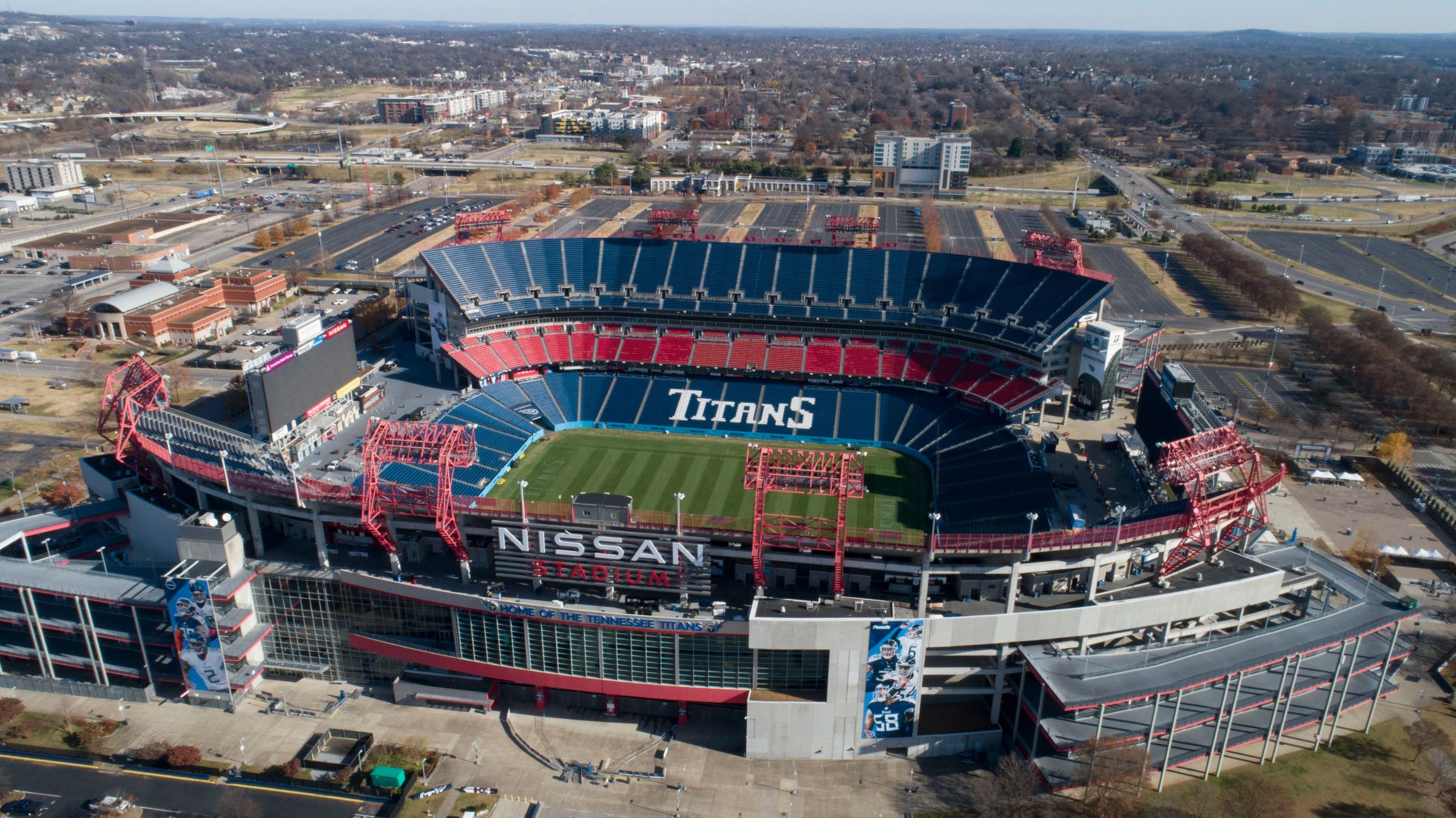 Beyond music, the Starlight Theater offers a blend of cultural performances. From riveting dramas to classic plays and modern dance productions, there's always something that caters to the theater aficionados. It's a place where stories come alive, and the local talent truly shines. If you're in the mood for a film, the Vintage Cinema Hall isn't too far off. It's an old-school movie theater that's been revamped, yet retains its classic charm. They often feature a mix of blockbuster hits, indie films, and even occasional film festivals, making it a haven for movie buffs.
Sporting enthusiasts, too, have plenty to cheer about. The Nashville Sports Arena is a hub for various sports events. Whether it's catching a thrilling ice hockey match or being part of the roaring crowd at a basketball game, the energy here is palpable. The arena also occasionally hosts local sports tournaments, so there's a chance to witness budding athletes make their mark.
Of course, for those who'd rather participate than spectate, the "Greenway Sports Complex" is worth a mention. From tennis courts to baseball diamonds, it provides facilities for various sports. It's common to see local leagues in action, especially on weekends. And even if you're not into competitive sports, the camaraderie and spirit of the place are infectious.
In essence, the area around Airdrie, Nashville is pulsating with life and energy. Whether you're an arts enthusiast, a music lover, or a sports fanatic, there's always something to keep you entertained and engaged.
Health and Wellness
When it comes to health and wellness around Airdrie, Nashville, the community truly seems to embrace a holistic approach to living. For those who prioritize physical fitness, "Serenity Gym and Spa" is a local favorite. It's more than just a place to break a sweat; it offers a variety of classes, from high-intensity workouts to calming yoga sessions. And after a challenging workout, you can head to their in-house spa for a rejuvenating massage or facial.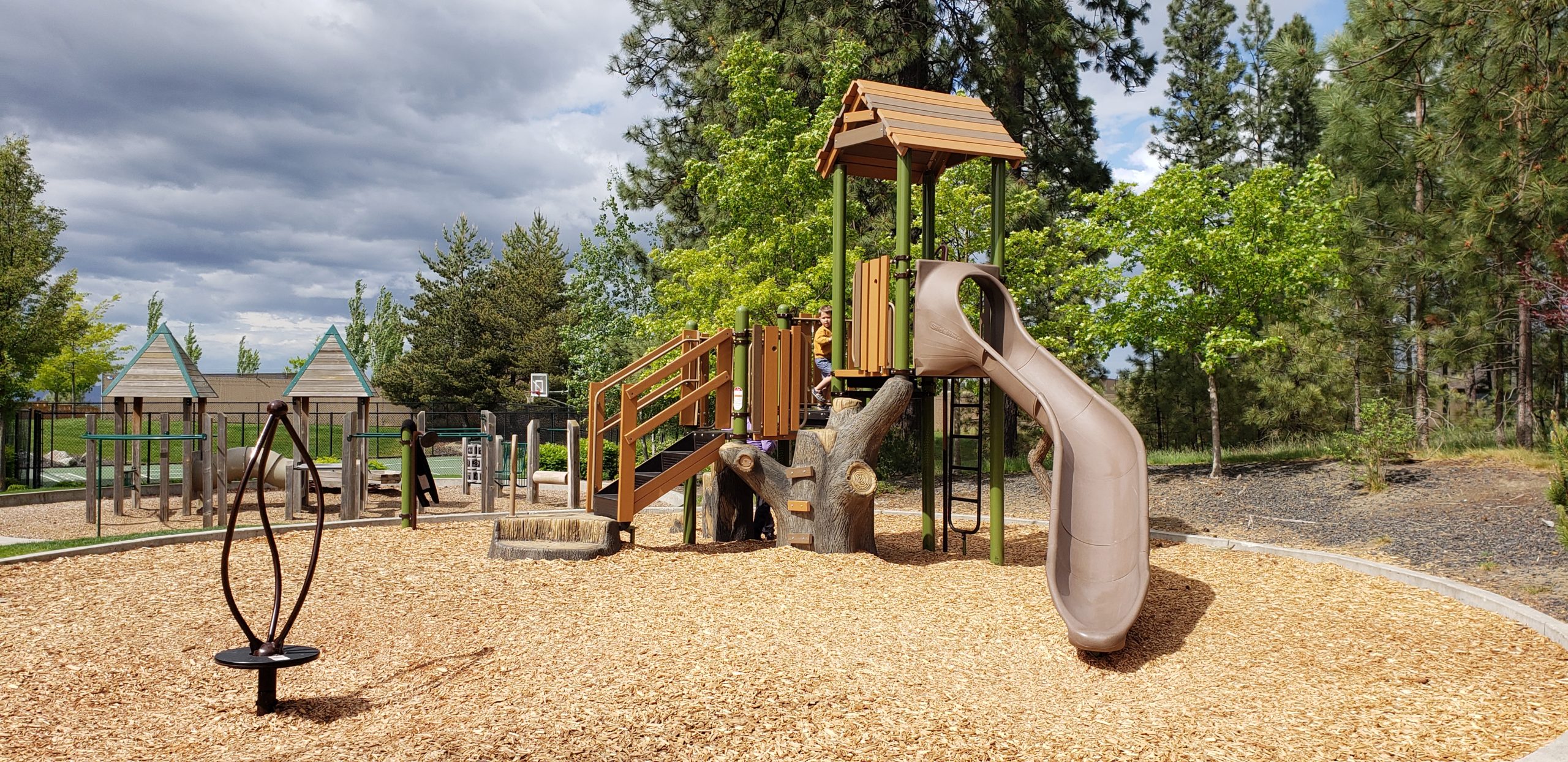 For those who find peace and wellness in nature, the "Whispering Pines Park" is a sanctuary. The park boasts well-maintained walking and jogging trails that meander through dense trees and serene ponds. It's common to see groups practicing tai chi or meditation in quieter corners of the park, making it a magnet for those seeking tranquility amidst nature.
If you're someone who leans more towards alternative therapies, the "Harmony Holistic Center" near Airdrie has garnered a reputation for its range of services. From acupuncture and chiropractic treatments to aromatherapy sessions, the practitioners here are well-versed in a plethora of healing techniques. They've cultivated a space that feels both healing and grounding, ensuring every visitor leaves feeling more aligned and balanced.
Nutrition, of course, plays a pivotal role in health and wellness. "Nature's Basket" is a local organic grocery store that has been supporting the Airdrie community for years. Not only do they stock fresh, locally-sourced produce, but they also host monthly workshops on topics like nutrition, sustainable living, and organic gardening. It's this commitment to community education that sets them apart.
Lastly, for mental well-being, the "Mindful Retreat" is a haven. They offer a range of services, from counseling and therapy to mindfulness workshops. It's a space dedicated to mental health, ensuring that residents of Airdrie and nearby areas have access to the support they need.
In and around Airdrie, Nashville, it's evident that health and wellness are not just trends, but integral parts of the community's lifestyle. With such diverse options, residents have ample opportunities to tailor their well-being journey in a way that feels authentic to them.
Outdoor Lifestyle
Around Airdrie in Nashville, the outdoors beckon invitingly to residents and visitors alike. A favorite among many is the Majestic Oak Park. It's named for the grand, centuries-old oak trees that stretch their boughs across the park, creating a canopy of dappled sunlight on the ground below. On any given day, you'll find families picnicking under these giants, children playing tag, and artists capturing the beauty of nature on their canvases. The trails that ribbon through the park are perfect for leisurely strolls or invigorating jogs, with the sounds of chirping birds accompanying every step.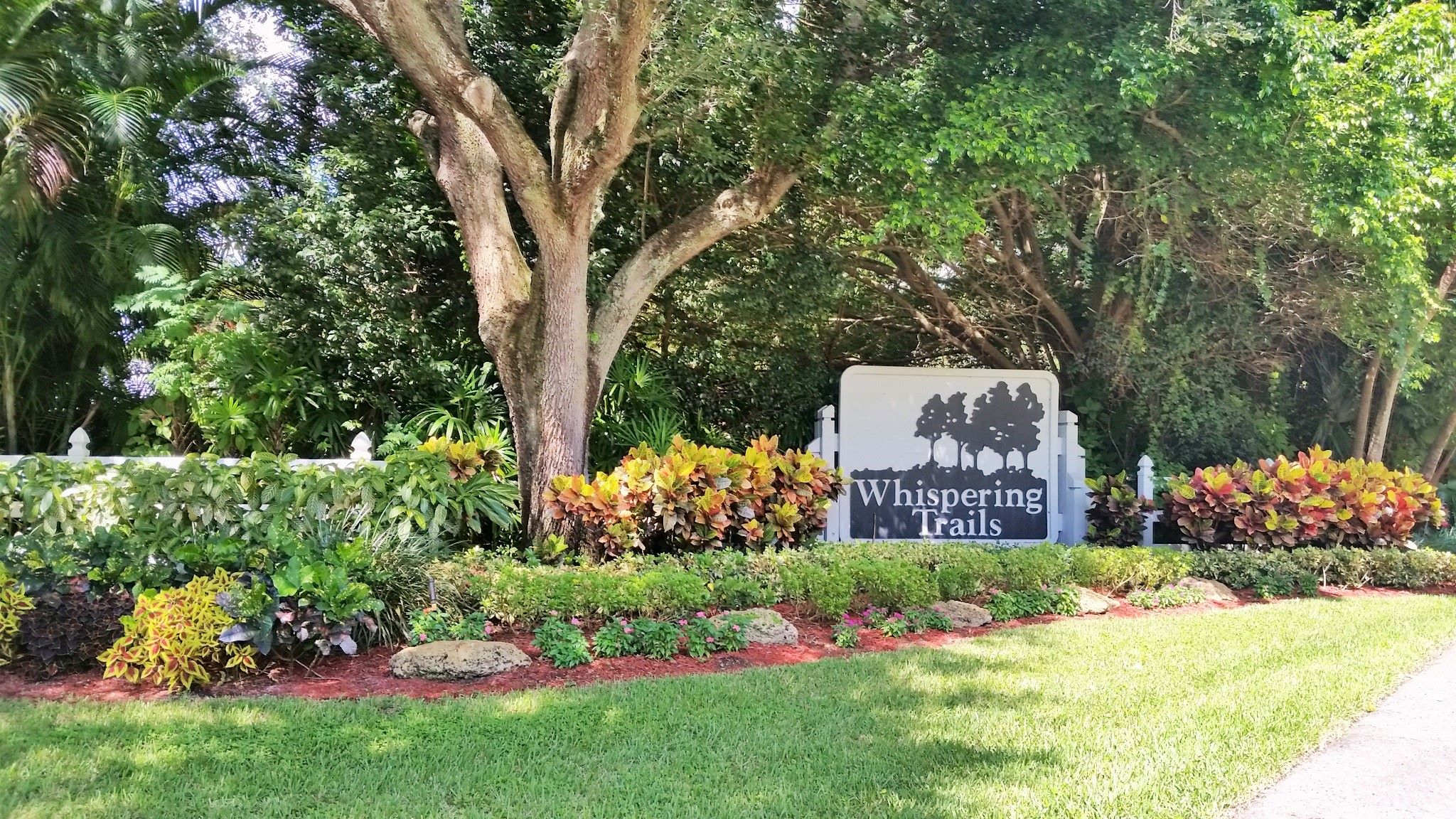 Water enthusiasts often head to Crystal Lake, a serene spot not too far from Airdrie. The glass-like surface of the lake, reflecting the blue of the sky, is ideal for kayaking, paddleboarding, or just sitting by the shore with a book in hand. Fishing aficionados also frequent this spot, casting their lines in hopes of a catch, while the gentle ripples of water and the occasional leap of a fish create a mesmerizing spectacle.
For those who love a bit of adventure, the Whispering Trails are a must-explore. These winding paths, carved out through dense woods and open meadows, cater to both casual hikers and avid trekkers. Along the trails, signposts offer tidbits about the local flora and fauna, turning each hike into an educational experience. And every so often, clearings offer panoramic views of Nashville's skyline, juxtaposed beautifully against the natural landscape.
Additionally, the Airdrie Community Garden is a testament to the area's commitment to nature and sustainable living. Local residents can rent plots to cultivate vegetables, herbs, or flowers. It's a space not just for gardening, but for community bonding. On weekends, it's common to see gardening workshops in progress, children learning about plants, and neighbors exchanging gardening tips and produce.
In essence, the areas around Airdrie offer a treasure trove of outdoor experiences. They're a gentle reminder of the beauty of nature and the simple joys it brings. Whether you're an active adventurer or someone seeking quiet moments amidst greenery, Airdrie and its surroundings provide ample avenues to connect with the great outdoors.
Education
Residents of Airdrie in Nashville are fortunate to have access to a blend of both private and public education options, ensuring diverse opportunities for students of all ages. On the public front, the Nashville Metropolitan School District serves the Airdrie area, with schools that have been lauded for their commitment to academic excellence and co-curricular development. Maple Ridge Elementary, a stone's throw from Airdrie, for instance, is known for its progressive teaching methods, incorporating technology and experiential learning into their curriculum. Their annual science fair and arts showcase have become beloved community events, drawing enthusiastic participation from students and parents alike.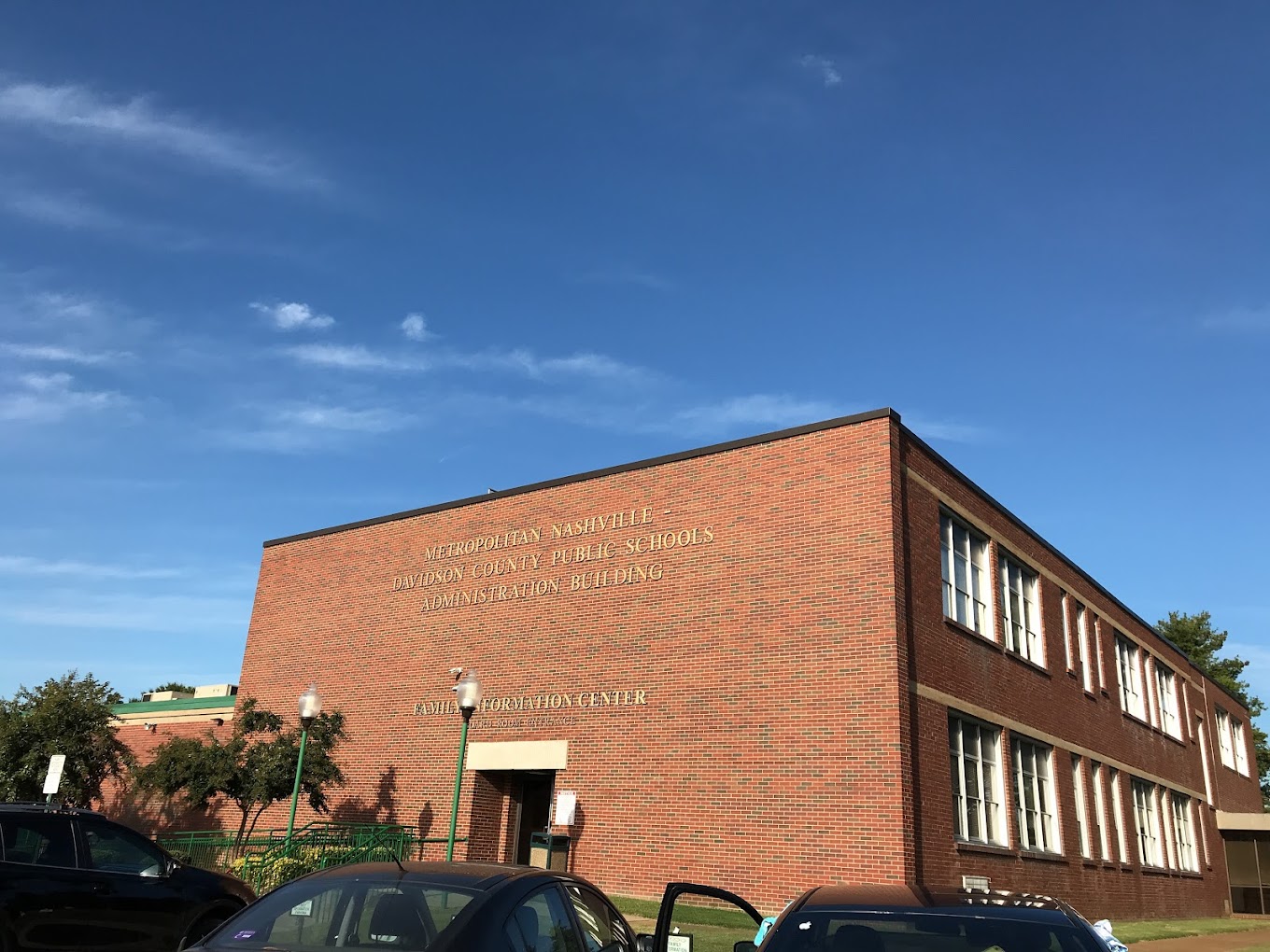 For middle and high school students, the "West Nashville High" is noteworthy. With a robust Advanced Placement (AP) program and a range of clubs and sports teams, the school places equal emphasis on academics, leadership, and physical well-being. It's not uncommon to hear proud parents share stories of their children's achievements, both in the classroom and on the sports field.
Now, if parents are exploring private education avenues, Airdrie's proximity to some of Nashville's esteemed institutions is a significant boon. "Pine Hollow Academy," a private preparatory school, boasts a legacy of academic rigor and holistic student development. With smaller class sizes and personalized attention, students at Pine Hollow are groomed for success, be it in college or in their future careers. The school's theater program is particularly renowned, with annual productions drawing audiences from across Nashville.
Another private gem is the "Montessori House of Nashville," which caters to younger students. Rooted in the Montessori philosophy, the school fosters an environment of self-directed learning, encouraging children to explore and grow at their own pace. Parents often rave about the transformation they witness in their children, both in terms of academic prowess and personal development.
All in all, the Airdrie area in Nashville offers a mosaic of educational opportunities. The presence of both private and public institutions ensures that families can find the right fit for their children, setting them on a path to lifelong learning and success.
Shopping and Retail
Nestled near Airdrie, Nashville's shopping scene truly offers a delightful mix for both residents and visitors. Just around the corner is "Airdrie Square," an eclectic shopping plaza that's become a favorite haunt for many. The mix of boutique stores, brimming with handcrafted jewelry, unique clothing pieces, and artisanal home decor, is a testament to the vibrant local culture of Nashville. "Lila's Fashion House," for instance, stocks some of the most elegant and trendy outfits, often inspired by Nashville's rich musical heritage.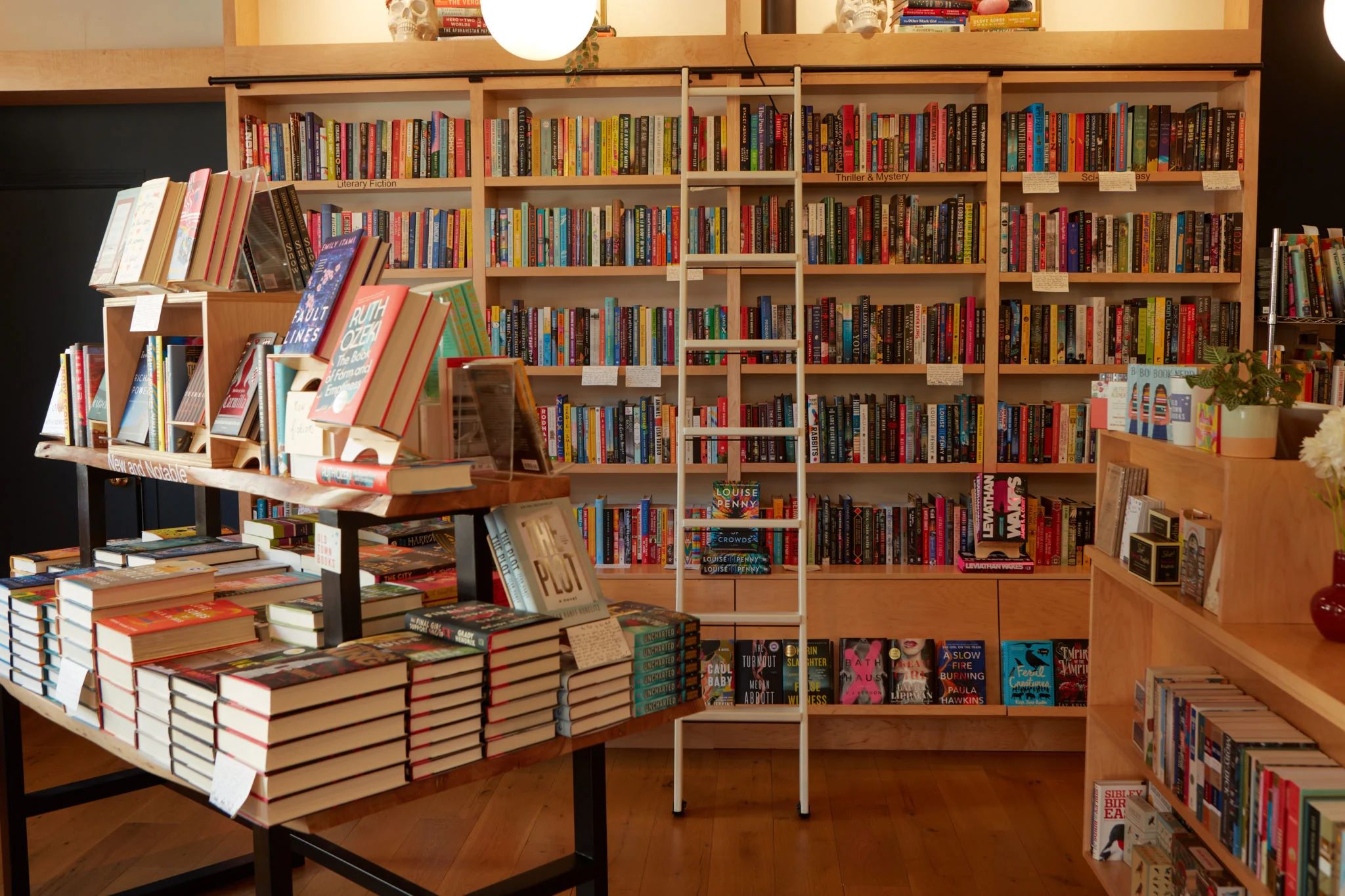 If you're on the lookout for some literary treasures, "Bound by Stories" bookstore in the vicinity is an absolute must-visit. The wooden shelves, with their well-curated selection of both contemporary and classic literature, beckon to readers of all ages. And the best part? The store frequently hosts readings and book signing events with local authors, making it a hub for literary enthusiasts.
For those with a penchant for all things vintage, the "Past Times Antique Mall" is a treasure trove. Every nook and corner of this expansive space is filled with relics from the past - be it retro vinyl records, classic furniture pieces, or vintage trinkets. Many a local has spent hours here, hunting for that perfect piece to add to their collection or to gift to a loved one.
Of course, no shopping experience near Airdrie would be complete without mentioning the "Local Farmers' Market." Open on weekends, this market is a burst of colors and flavors. Fresh produce, sourced from farms around Nashville, aromatic spices, handmade jams, and freshly baked bread - the offerings here are as diverse as they are delightful. The occasional live music performances and food stalls add to the vibrant atmosphere, making it a favorite weekend spot for families.
In essence, the shopping and retail landscape around Airdrie, Nashville, encapsulates the spirit of the city. From high-end boutiques to quaint local stores, there's something for every shopper's heart and soul. Whether you're indulging in some retail therapy, hunting for a unique gift, or just window shopping, the area promises a memorable experience.
Business and Economy
The economic landscape around Airdrie in Nashville is a rich tapestry of varied businesses and industries, reflecting the diverse and dynamic nature of the city itself. At the forefront of this is Nashville's enduring reputation as "Music City." The music industry, with its recording studios, label offices, and production houses, plays a pivotal role in the local economy. "Harmony Studios," situated not too far from Airdrie, is one such establishment where many budding artists and seasoned musicians alike come to produce their tracks, adding to the city's rich musical legacy.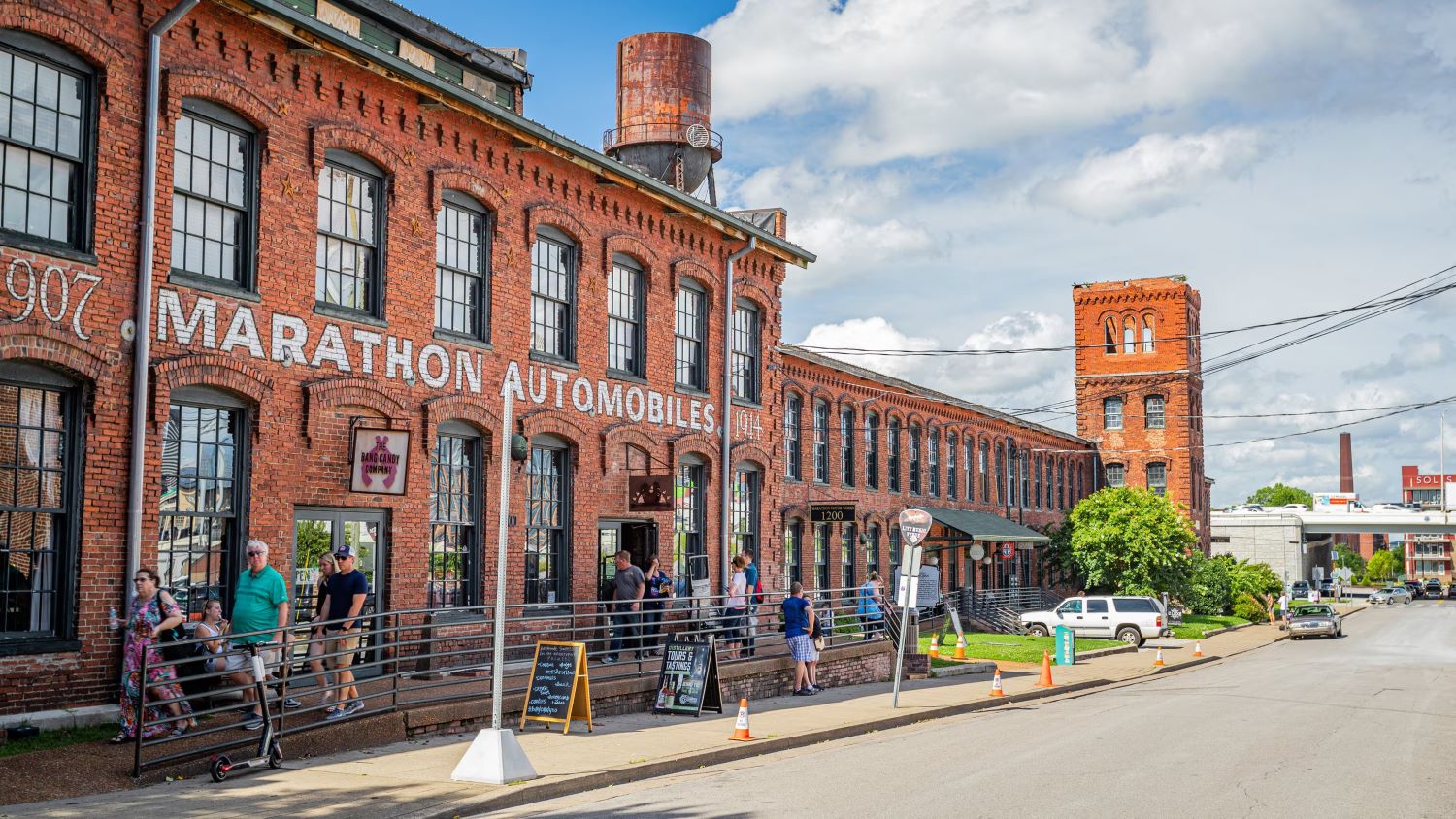 Beyond music, healthcare has emerged as a significant player in Nashville's economic fabric. Several medical centers and research institutions in the vicinity contribute not only to local employment but also to advancements in medical science. "Nashville Health and Research Institute," a stone's throw from Airdrie, is renowned for its groundbreaking work in cardiology and neuroscience. The institute collaborates with biotech firms and pharmaceutical companies, leading to innovations that have a global impact.
The tech sector, too, is carving out its niche in the area. Several startups and established tech companies have set up shop, drawn by Nashville's growing reputation as a budding tech hub. "TechVille Innovations," for example, focuses on developing sustainable urban solutions, and their headquarters near Airdrie is often buzzing with workshops, hackathons, and networking events.
Tourism, given Nashville's cultural and historical significance, continues to be a robust pillar supporting the local economy. Boutique hotels, tour operators, and local artisanal shops have sprouted in and around Airdrie, catering to the influx of visitors eager to experience the city's charm. The "Historic Nashville Tours" company offers immersive experiences, taking visitors on a journey through the city's rich history, musical heritage, and culinary delights.
In essence, the areas around Airdrie in Nashville are fueled by a mix of traditional industries and emerging sectors. This balance ensures sustained growth, fostering an environment where businesses thrive and contribute meaningfully to the community's overall well-being.
Hotels and Lodging
When it comes to accommodations near Airdrie in Nashville, there's truly a place for every traveler's taste and budget. The "Grand Nashville Hotel" stands as a testament to luxury and elegance. With its sweeping views of the Nashville skyline, plush rooms, and a rooftop lounge that becomes the place to be during sunset, it's a favorite among travelers seeking a touch of opulence. The hotel's in-house restaurant, with its fusion of Southern classics and global cuisines, is an experience in itself, often drawing in even the locals.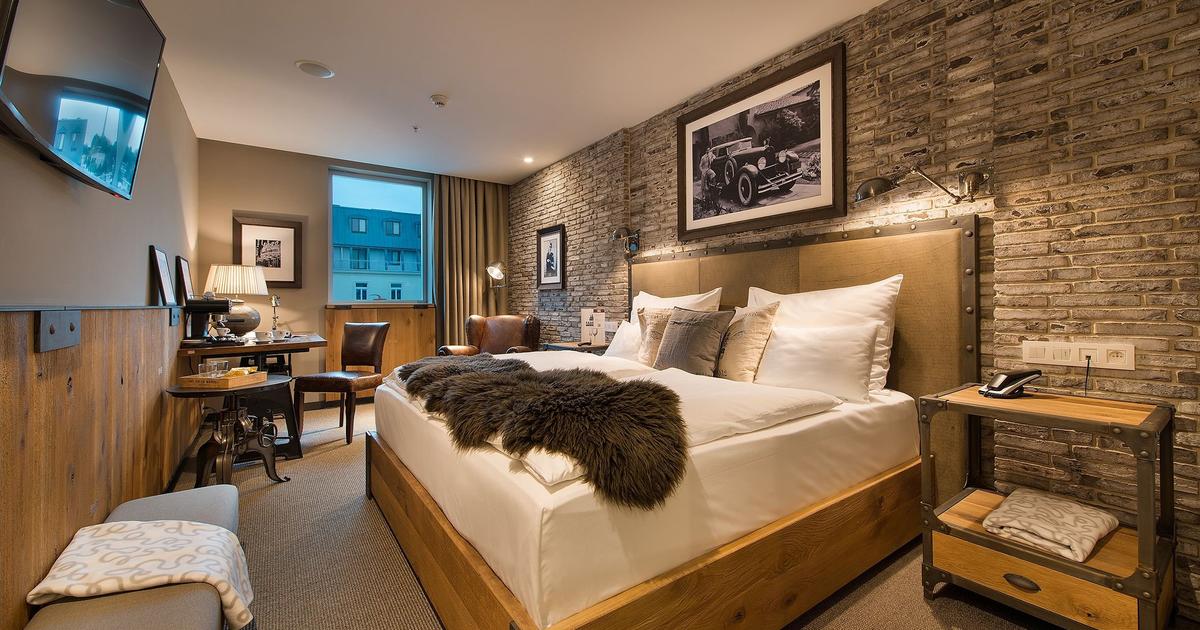 For those who prefer a cozier, more intimate setting, the "Airdrie Bed and Breakfast" offers a charming retreat. Housed in a beautifully restored Victorian mansion, each room tells its own story, adorned with antiques and vintage decor. Mornings here start with the aroma of freshly baked bread and brewed coffee wafting through the hallways. The owners, a delightful couple with a wealth of stories, often join guests for breakfast, making sure everyone feels right at home. Their garden, with its blooming roses and comfortable sitting areas, becomes the perfect spot for some evening relaxation.
Travelers seeking more contemporary lodgings often gravitate towards "The Urban Loft Hotel." Its modern design, complemented by artworks from local artists, captures the essence of modern Nashville. The minimalist rooms, equipped with all amenities, appeal to both business travelers and tourists. Its strategic location, close to some of Nashville's main attractions, adds to its allure.
Lastly, for the budget-conscious traveler, the "Nashville Backpackers Inn" is a godsend. This vibrant hostel offers dormitory-style accommodations and private rooms. With a communal kitchen, lounge area, and frequent events like music nights and barbecue evenings, it's a hub of activity and camaraderie. Many a friendship has been forged over shared travel tales in the inn's cozy lounge.
In and around Airdrie, Nashville, the diversity of accommodations mirrors the city's eclectic spirit. Whether it's the grandeur of a luxury hotel, the warmth of a bed and breakfast, the chic ambiance of a boutique lodging, or the shared spirit of a hostel, every traveler can find their perfect base to explore the delights of Nashville.
Travel and Transportation
For residents and visitors near Airdrie in Nashville, accessibility to transportation, especially when it comes to air travel and public commuting, is both a convenience and a necessity. Fortunately, Nashville's vibrant travel infrastructure does not disappoint.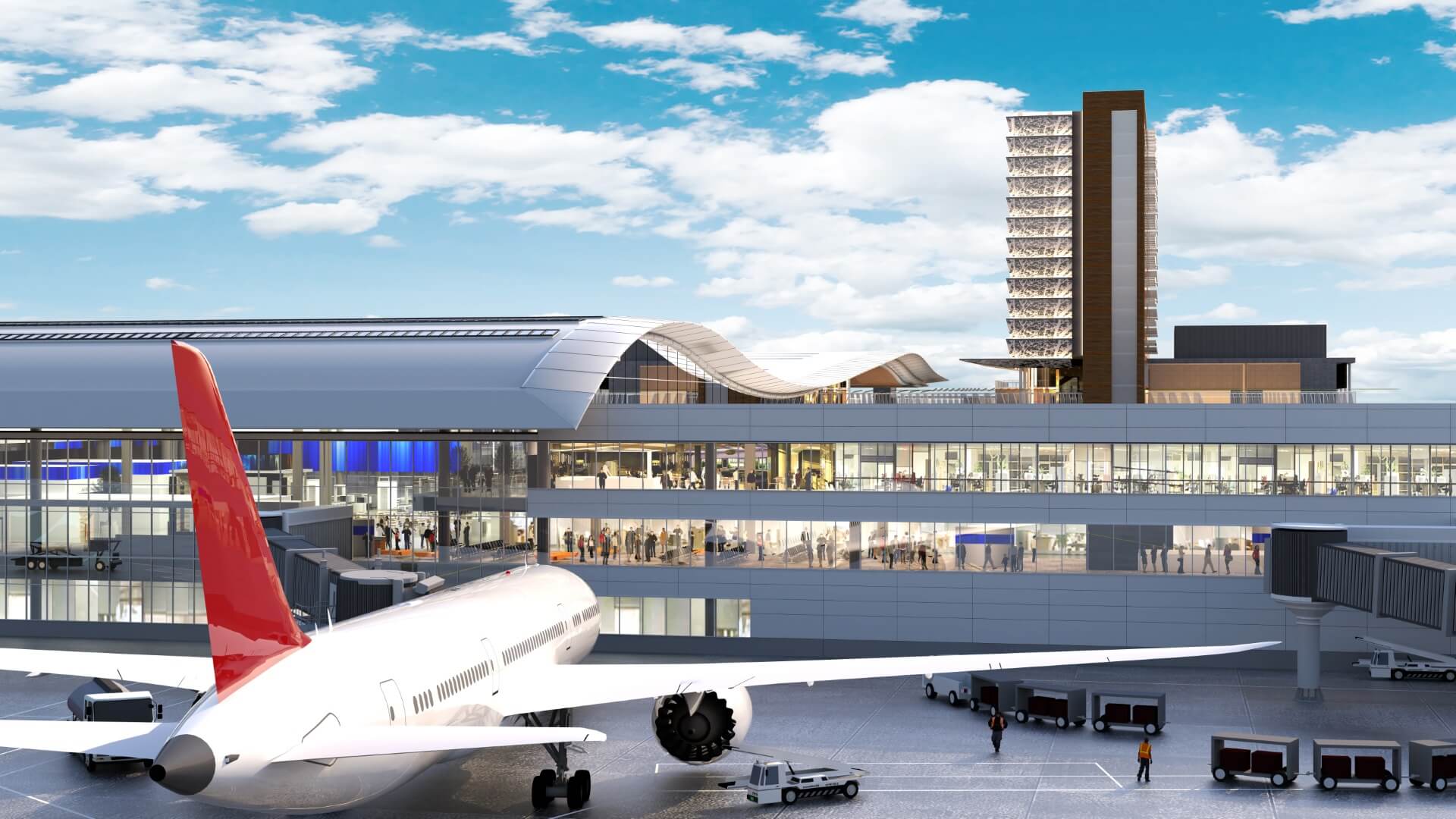 A mere stone's throw away is the renowned "Nashville International Airport." Located just a short drive from Airdrie, it serves as the gateway to the city for countless travelers from all over the world. It's not just the proximity that's a boon; the airport is well-facilitated with a range of amenities from chic lounges to eclectic eateries and boutique shops offering local crafts. For many newcomers, their first taste of Nashville's famed music culture begins here, with live music performances being a regular feature at several of the airport's terminals.
When it comes to moving around the city, public transportation offers an array of options. The "Music City Star," Nashville's commuter rail service, is a popular choice among many. Its routes conveniently connect Airdrie to various parts of Nashville, making daily commuting or even occasional city trips hassle-free. The train interiors, often buzzing with conversations and the soft hum of country music playing in the background, capture the spirit of the city.
For those who prefer the flexibility of buses, the "Metro Transit Authority" serves the Airdrie region with a network of routes. These buses are not just functional but also incredibly punctual, making them a reliable mode of transit for daily commuters, students, and tourists. And for the tech-savvy, Nashville's official transit app offers real-time updates, route maps, and schedules, ensuring travelers can plan their journey seamlessly.
In essence, the areas around Airdrie are wonderfully connected, both to the wider world through the international airport and to the rest of Nashville via efficient public transport. This seamless integration ensures that whether you're jet-setting across continents or simply heading downtown for an evening out, the journey is as enjoyable as the destination.