Acropolis, Nashville TN Homes for Sale
Acropolis, Nashville TN Homes for Sale
December 5, 2023
Acropolis Homes
Acropolis, located in Nashville, TN, presents homes that are renowned for their distinctive architecture and design. These homes, often a harmonious blend of traditional southern aesthetics and contemporary finishes, stand as a testament to the fine craftsmanship and attention to detail. The incorporation of expansive windows, for instance, not only provides ample natural light but also offers breathtaking views of Nashville's picturesque skyline. Hardwood floors, high ceilings, and gourmet kitchens with state-of-the-art appliances are commonly found within these residences, showcasing a commitment to both luxury and functionality.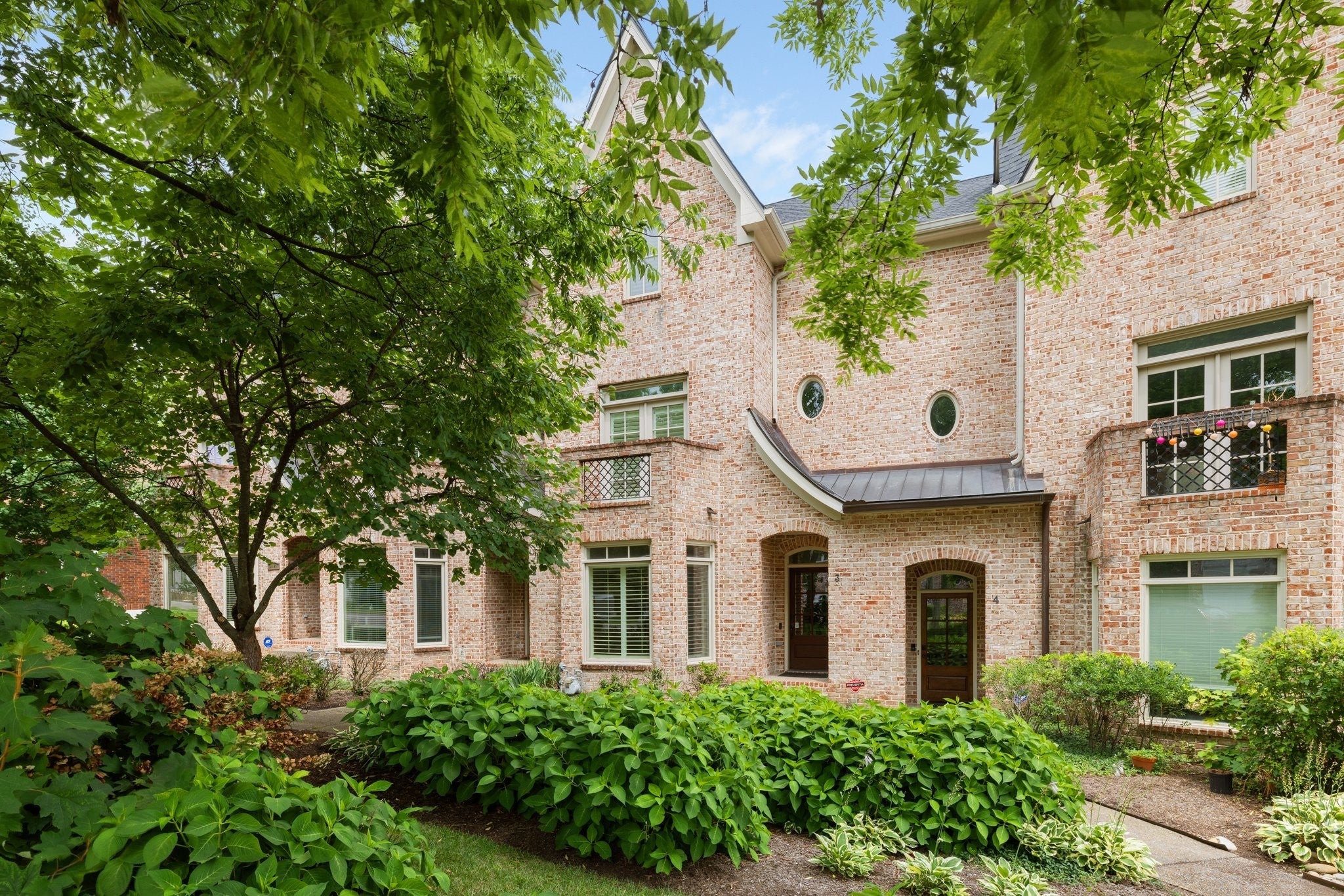 The community ambiance of Acropolis is one of its defining characteristics. The neighborhoods are characterized by tree-lined streets and meticulously landscaped gardens that change hue with every season. The green spaces dotted around the community invite residents to engage in outdoor activities, be it a leisurely stroll, a morning jog, or picnics during warm afternoons. It's evident that Acropolis prioritizes not just the homes themselves, but the environment they are set in.
Beyond the immediate vicinity of one's home, the surrounding community offers a range of amenities and conveniences. Acropolis is in close proximity to some of Nashville's best shopping, dining, and entertainment options. The community benefits from its strategic location, allowing residents to be within arm's reach of urban conveniences while still maintaining a serene and tranquil residential atmosphere. This unique balance gives Acropolis a dual appeal: it's perfect for those who seek a quiet retreat but still wish to be connected to the heartbeat of the city.
Social cohesion is another hallmark of the Acropolis community. Throughout the year, neighborhood events and gatherings are organized, promoting interaction among residents. This sense of community fosters strong bonds among neighbors, making Acropolis not just a place to live but a place to belong. Whether it's the festive spirit during holidays or the collective efforts in community projects, the camaraderie in Acropolis is palpable.
Moreover, the strategic location of Acropolis in Nashville ensures that residents are never far from cultural touchpoints. Nashville, often dubbed the 'Music City', offers an array of musical experiences from country to classical. Residents of Acropolis are privy to some of the best performances, galleries, and exhibitions the city has to offer. Plus, with a myriad of local schools, parks, and health facilities in the vicinity, the community truly caters to a holistic lifestyle for its inhabitants.
Similar Communities
Nestled within the vibrant city of Nashville, TN, several neighborhoods parallel the grace and elegance of Acropolis in terms of price point, construction, and lifestyle. One such neighborhood is Belle Meade. Like Acropolis, Belle Meade is characterized by its stately homes that combine the charm of southern architecture with the finesse of modern design. Many of the residences here boast sprawling estates, with expansive lawns and meticulous landscaping reminiscent of the verdant green spaces in Acropolis. The commitment to luxurious living, with homes featuring everything from grand entryways to custom-built interiors, showcases a parallel in the opulence both communities offer.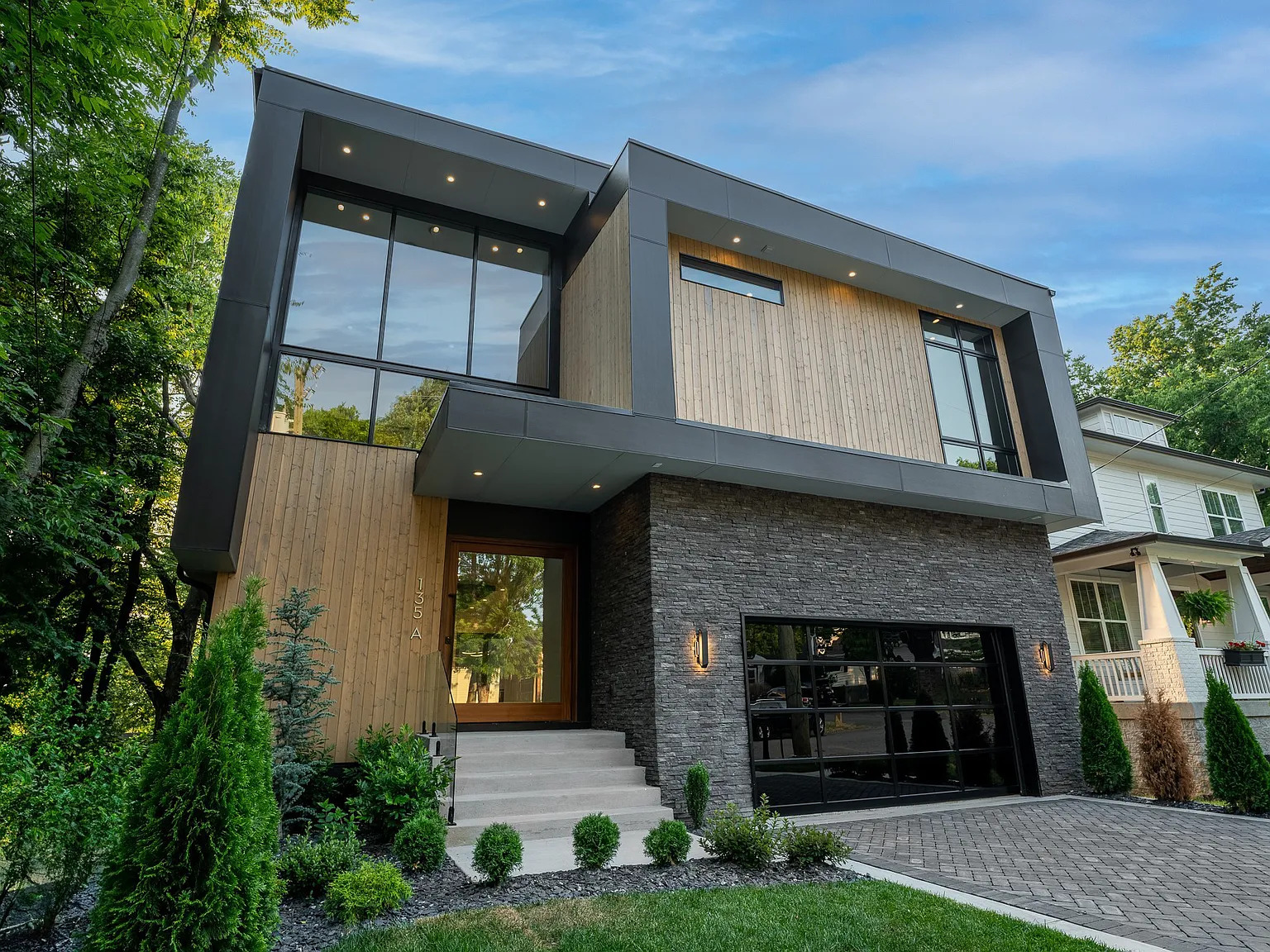 Just a short distance away is the serene enclave of Green Hills. Renowned for its upscale residences, Green Hills mirrors the essence of exclusive living found in Acropolis. The homes, often set against the backdrop of rolling hills and mature trees, are constructed with a keen eye for detail. High-end finishes, gourmet kitchens, and luxurious master suites are commonly found in these residences, drawing in discerning homeowners who value both aesthetics and functionality. The community is also home to a selection of Nashville's finest shopping destinations and gourmet eateries, mirroring the urban conveniences enjoyed by Acropolis residents.
Another noteworthy community is West End. Situated close to some of Nashville's iconic landmarks, West End offers homes that are a blend of historical charm and contemporary luxury. The brick facades, ornate detailing, and period features of many homes in this neighborhood are a nod to Nashville's rich history. However, step inside, and one would find modern amenities comparable to those in Acropolis, from state-of-the-art kitchens to spacious living areas designed for the modern family. The lifestyle in West End is vibrant and dynamic, with an array of cultural venues, theaters, and parks ensuring that there's always something to engage in.
Not to be overlooked, the neighborhood of Sylvan Park, with its picturesque streets and tight-knit community spirit, stands as another parallel to Acropolis. Homes in Sylvan Park often exude a craftsman-style charm, with intricate woodwork, open porches, and thoughtful design elements. The interiors, however, are very much in tune with the times, often boasting open floor plans, hardwood floors, and updated amenities. The lifestyle in Sylvan Park is one of community and connection, with frequent neighborhood events, local eateries, and parks bringing residents together, much like the camaraderie found in Acropolis.
Food Scene
When you're around Acropolis, Nashville, TN, the culinary scene is something that's bound to captivate your senses. The neighborhood and its surrounding areas are teeming with an array of dining options that cater to every palate and preference. Just a stone's throw away is a quaint little bistro that has become a favorite haunt for many locals. With its rustic ambiance, it serves up classic Southern dishes that are both heartwarming and delectable. Think fried green tomatoes, buttermilk biscuits, and shrimp and grits, each dish a testament to the rich culinary heritage of the region.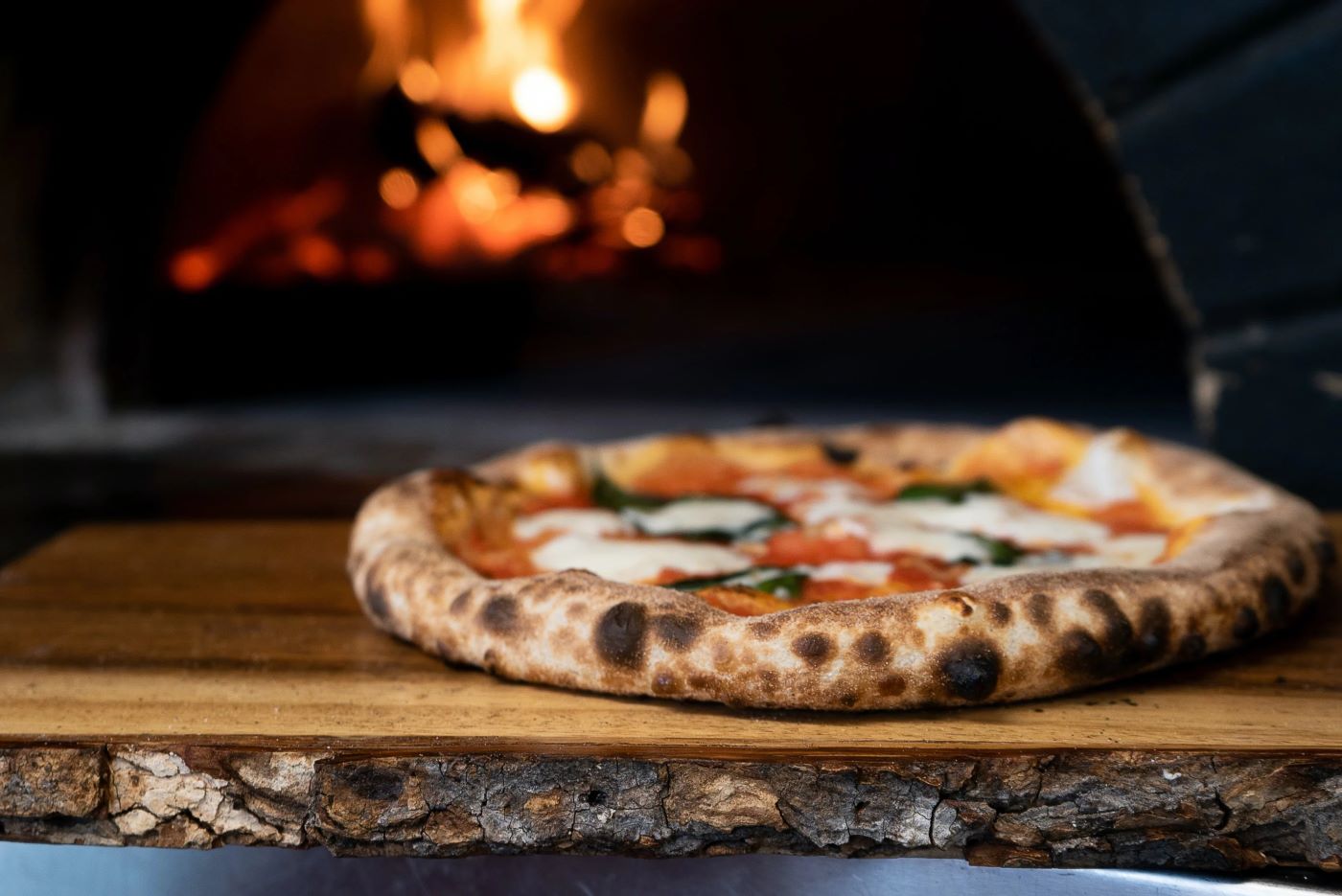 Then there's this chic rooftop restaurant that has been making waves in recent times. Offering panoramic views of the Nashville skyline, it's the perfect spot for those looking for an upscale dining experience. The menu is a curated blend of contemporary American fare with a twist. Seasonal ingredients, locally-sourced produce, and innovative techniques come together to create dishes that are as visually stunning as they are flavorful. Pair that with their extensive wine list, and you're in for an evening to remember.
For those with a penchant for international flavors, the vicinity around Acropolis doesn't disappoint. There's a delightful Italian trattoria, renowned for its handmade pastas and wood-fired pizzas. Regulars often rave about their creamy risottos and the tiramisu that, many claim, is the best in town. A short walk away, you'll stumble upon an authentic Thai eatery, where the fragrant aromas of lemongrass and basil waft through the air. Their pad Thai and green curry have garnered a loyal following, with many visitors making it a weekly ritual.
Let's not forget the numerous cafes and bakeries dotting the area. Whether it's grabbing a quick espresso before heading to work or indulging in a lazy brunch on weekends, these establishments have become community hubs. Freshly baked croissants, artisanal sandwiches, and a plethora of vegan options ensure that there's something for everyone. It's these eateries, with their cozy corners and friendly staff, that add to the neighborhood's charm and make dining near Acropolis a truly delightful experience.
Entertainment
When it comes to entertainment near Acropolis, Nashville, TN, you're in the heart of a city that's synonymous with music and culture. Nashville, affectionately termed the 'Music City', pulsates with rhythms and melodies that resonate through its streets. A short drive from Acropolis, and you'll find yourself amidst iconic venues like the Ryman Auditorium and the Grand Ole Opry. These storied establishments have witnessed countless legendary performances and continue to host a myriad of artists, from country music stars to budding indie performers. It's not just about the country genre here, though; Nashville's musical tapestry is diverse, offering blues, rock, and even classical performances at the Schermerhorn Symphony Center.

For those inclined towards the theatrical arts, the Nashville Repertory Theatre and the Tennessee Performing Arts Center are must-visit destinations. Both venues regularly feature plays, musicals, and dance performances that range from classic Shakespearean renditions to contemporary productions. The bustling arts scene ensures there's always something happening, be it an avant-garde film festival, a local artist's exhibition, or a poetry reading in one of the many cafes.
Now, on the topic of sporting events, Nashville doesn't disappoint either. The Nissan Stadium, located not too far from Acropolis, is home to the Tennessee Titans, Nashville's proud NFL team. On game days, you can feel the city's energy, with fans dressed in their navy blue and sky blue jerseys, cheering and creating an electric atmosphere. For soccer enthusiasts, the Nashville SC has been gaining traction and building a loyal fanbase. Their matches at the Nashville Fairgrounds Stadium are always high in spirits, showcasing the city's growing love for the sport.
And let's not forget the Bridgestone Arena, a multifaceted venue that not only hosts the Nashville Predators, the city's NHL team, but also serves as a stage for major concerts, shows, and events. Whether it's catching a fast-paced hockey match or singing along with your favorite artist, the Arena offers a myriad of experiences, solidifying Nashville's status as an entertainment powerhouse. In essence, the vicinity around Acropolis is a melting pot of culture, music, and sports, ensuring there's never a dull moment.
Health and Wellness
Acropolis, located in the vibrant heart of Nashville, TN, is blessed with an array of health and wellness options, ensuring residents can easily embrace a wholesome lifestyle. Stroll around the neighborhood, and you'll likely spot numerous yoga studios and fitness centers. One such yoga studio, with its calming ambiance and seasoned instructors, offers sessions ranging from vigorous vinyasa flows to more restorative yin practices. It's become a sanctuary for many locals, offering them a space to unwind and reconnect with themselves amidst the urban hustle.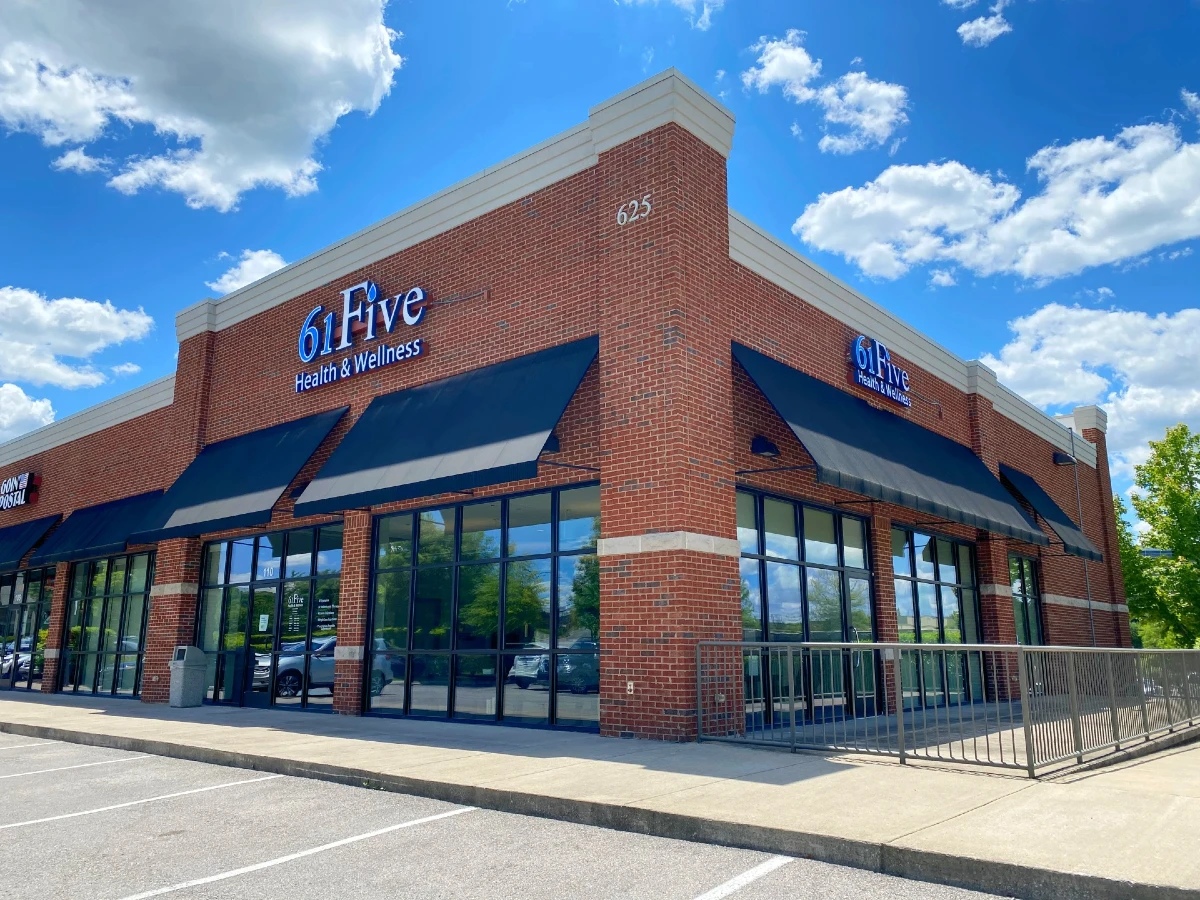 For those who gravitate towards more intense workouts, there are state-of-the-art gyms equipped with the latest machinery and amenities. Many of these fitness hubs also offer group classes, be it spinning, HIIT, or even dance-based aerobics. And if you're someone who thrives with personal attention, there are plenty of personal trainers ready to curate workouts tailored to individual needs.
Beyond structured exercise, the vicinity around Acropolis boasts beautiful parks and green spaces. These serve as perfect locales for morning jogs, evening walks, or even meditative sessions in the lap of nature. Not to mention, they often become the epicenter for community wellness events, from outdoor yoga sessions to group meditation meetups.
Nutrition, of course, plays a pivotal role in health and wellness. And in this arena, Acropolis doesn't lag behind. There are several organic stores and farmer's markets where residents can source fresh, locally grown produce. These spaces not only offer nourishment for the body but also for the soul, with the community coming together to support local farmers and artisans.
Additionally, holistic wellness centers and spas are sprinkled throughout the area, providing a comprehensive approach to health. Whether it's acupuncture, massage therapy, or aromatherapy sessions, these establishments offer a myriad of services aimed at rejuvenating both the body and mind.
Last but certainly not least, for any medical needs, there are reputed clinics and healthcare facilities close by. Staffed with experienced professionals and equipped with modern amenities, they ensure that residents have easy access to top-notch healthcare services. In essence, near Acropolis, Nashville, TN, the myriad of health and wellness options seamlessly integrate into the urban landscape, making healthy living not just feasible, but an enjoyable way of life.
Outdoor Lifestyle
When you find yourself in and around Acropolis, Nashville, TN, you quickly realize that the allure of the outdoors beckons at every turn. One of the most striking features of the area is its array of parks and green spaces that paint the urban canvas with shades of nature. For instance, Centennial Park, not far from Acropolis, is a true gem. With its expansive lake, meticulously maintained lawns, and the iconic replica of the Parthenon, it's a spot where joggers, families, and daydreamers alike find their refuge. The park frequently hosts outdoor concerts, festivals, and workshops, making it a hub of community activity.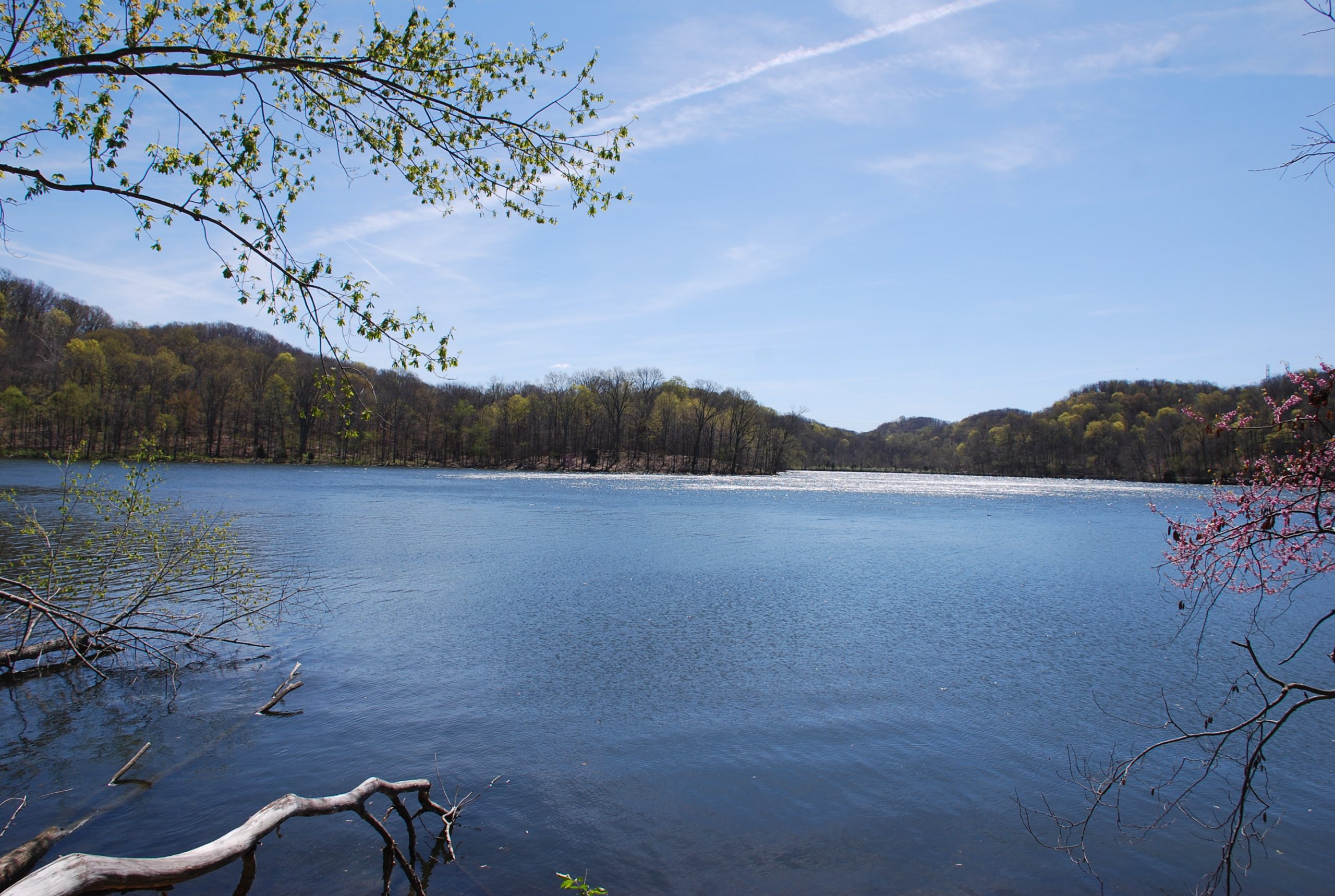 A short drive away, you'll find the Radnor Lake State Park, a haven for nature enthusiasts. It's a tranquil oasis where one can delve into nature trails, spot diverse wildlife, and even indulge in bird-watching. The trails range in difficulty, ensuring both casual walkers and seasoned hikers find their stride. The serene ambiance, punctuated by the gentle chirping of birds and rustling of leaves, is therapeutic, providing a perfect escape from the city's hustle and bustle.
For those with a penchant for water-based activities, the Cumberland River meandering through Nashville offers ample opportunities. Kayaking, canoeing, or simply strolling along the riverbanks, there's a range of experiences awaiting those keen to embrace the rippling waters. Several local companies also offer guided river tours, providing insights into the ecology, history, and significance of this majestic river.
If you're the kind who prefers a leisurely day outdoors, many smaller community gardens and green spaces dot the Acropolis vicinity. Often, you'll find locals basking in the sun, children playing, or groups practicing Tai Chi in these pockets of green. They serve as mini-reservoirs of nature, bringing communities together and allowing moments of pause in the midst of urban life.
Biking enthusiasts aren't left behind either. Numerous bike trails weave through and around Acropolis, catering to both recreational cyclists and those who prefer more challenging terrains. These trails are a testament to Nashville's commitment to promoting sustainable and healthy modes of transportation.
In essence, the Acropolis neighborhood, while ensconced in the heart of a buzzing city, ensures that the call of nature is never too far away. The seamless blend of urban and natural ensures residents and visitors can always find a patch of green to lay their picnic blanket, a trail to explore, or a quiet lakeside spot to reflect.
Education
For families and individuals residing in Acropolis, Nashville, TN, the range of educational options is both diverse and commendable. The neighborhood, and its surrounding areas, plays host to a bevy of institutions that cater to varied educational philosophies and needs.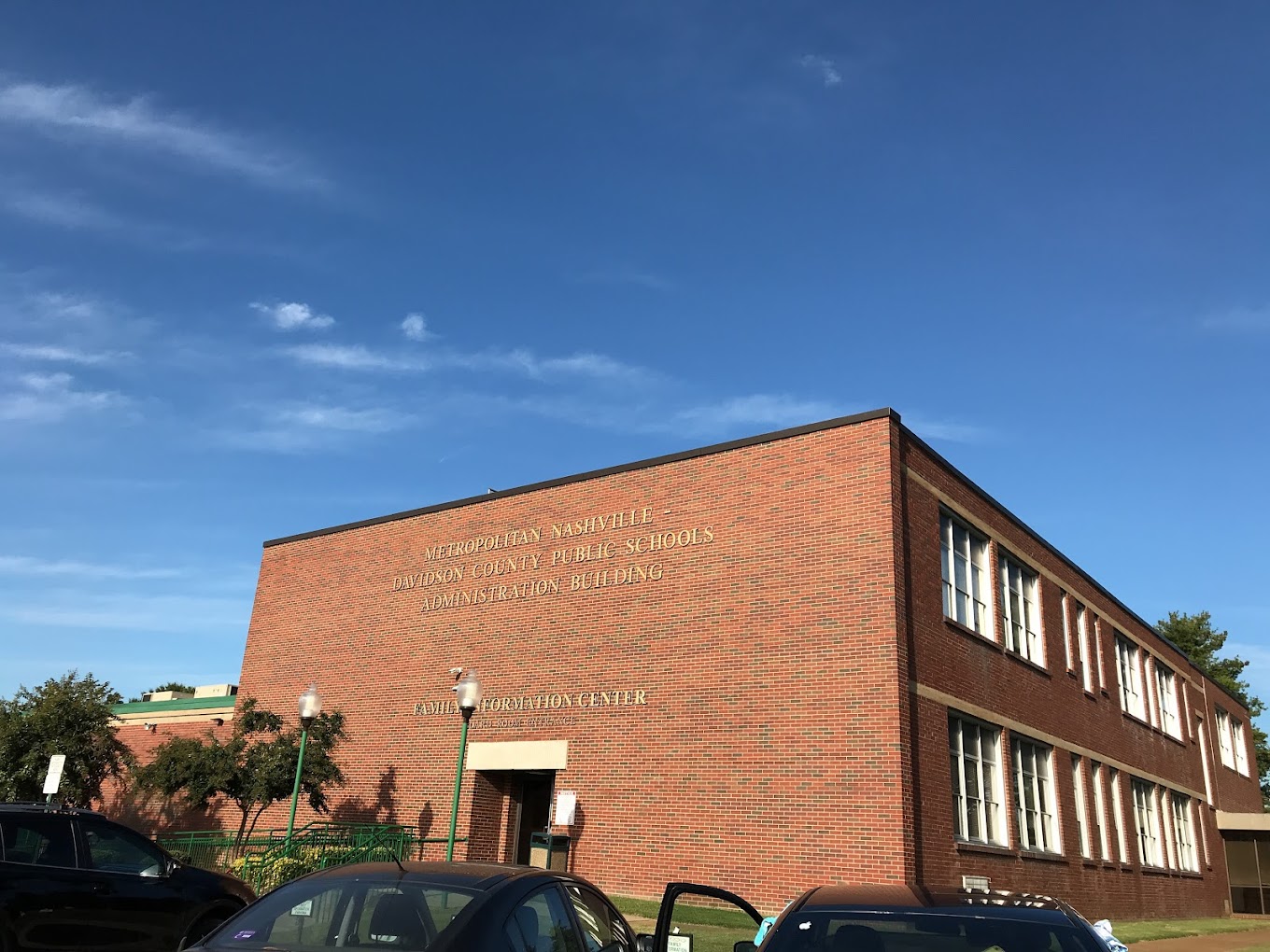 On the public education front, Metro Nashville Public Schools (MNPS) serves the area, offering an array of elementary, middle, and high schools. These institutions are known for their dedicated staff, comprehensive curriculums, and a myriad of extracurricular activities that provide students with a holistic learning experience. Many of these schools also boast of specialized programs and resources, ensuring students of all abilities and interests find a conducive learning environment. The MNPS system has been continually evolving, embracing modern pedagogies and technologies to ensure students are well-prepared for the future.
For those leaning towards private education, the options are equally impressive. Acropolis is in proximity to several prestigious private institutions that have longstanding traditions of academic excellence. Whether parents are looking for faith-based institutions, schools with a strong arts emphasis, or those that offer advanced placement and international baccalaureate programs, there's likely a school that fits the bill. Many of these private institutions also offer smaller class sizes, ensuring personalized attention and fostering close-knit school communities.
Beyond the standard curriculum, both public and private schools in the Acropolis vicinity place a strong emphasis on character education, community service, and extracurricular pursuits. Be it the debate club, soccer teams, or the school band, students have ample opportunities to discover and hone their passions.
Furthermore, for families with children who have special educational needs, there are institutions in and around Acropolis that cater specifically to these requirements. With trained staff, specialized resources, and tailored programs, these schools ensure that every child receives the attention and education they deserve.
In a nutshell, the Acropolis neighborhood in Nashville is strategically positioned to offer its residents a plethora of educational choices. Whether it's the public school down the road or a renowned private institution, families can rest assured knowing their children's educational journeys are in capable hands.
Shopping and Retail
Acropolis, nestled in the vibrant city of Nashville, TN, certainly doesn't disappoint when it comes to shopping and retail experiences. The area presents a delightful blend of both traditional and contemporary retail landscapes, ensuring shoppers of all tastes find their niche.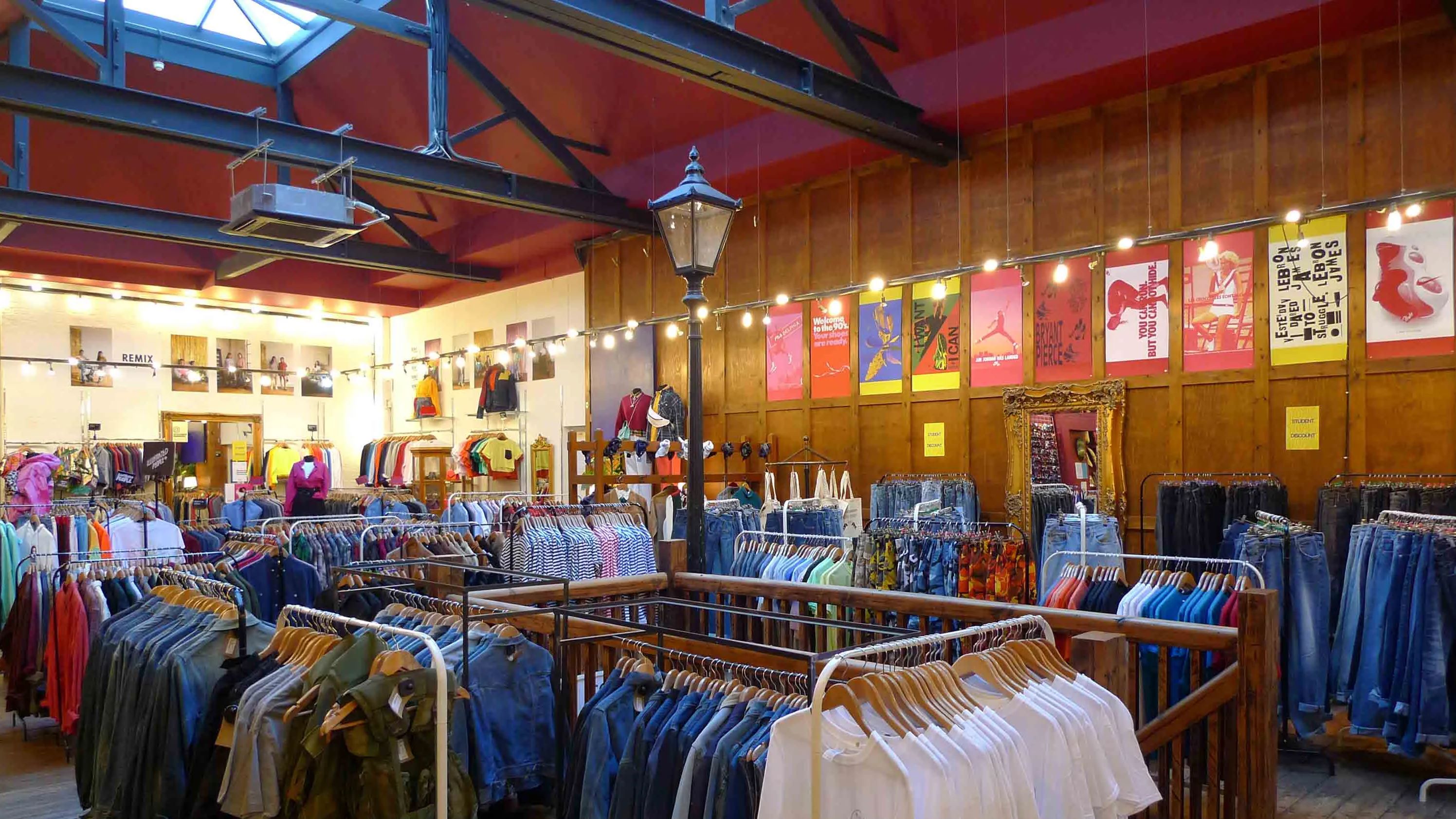 Start with the boutique stores that line some of the charming streets around Acropolis. These local gems offer a unique shopping experience. You might wander into a vintage store, where each item has its own story, from retro dresses to antique jewelry. Then, a few steps down, you could be greeted by the soft aroma wafting from an artisanal candle shop. These boutiques, often owned and operated by Nashville locals, offer curated selections that you'd be hard-pressed to find elsewhere.
If you're looking for more mainstream shopping, several larger retail hubs are just a short drive away. These shopping centers boast a wide range of stores, from high-end luxury brands to popular national chains. Whether you're in the mood for a fashion overhaul, hunting for tech gadgets, or simply window shopping, these malls provide a comprehensive retail therapy experience. And let's not forget the array of cafes and eateries that dot these centers, perfect for a mid-shopping spree snack or a leisurely lunch.
Acropolis's proximity to Nashville's downtown also ensures that artisanal markets and pop-up stalls are a regular feature, especially during weekends and holidays. These markets are a shopper's paradise, offering handcrafted jewelry, locally-made cosmetics, organic produce, and a plethora of unique knick-knacks. They're not just shopping destinations but also vibrant community spaces where locals and visitors mingle, barter, and celebrate Nashville's creative spirit.
Lastly, for those who prioritize sustainability in their shopping choices, the area around Acropolis offers several thrift stores and eco-friendly shops. From pre-loved books to upcycled fashion, these stores cater to the conscious consumer, aligning purchases with principles.
All in all, the vicinity around Acropolis ensures that retail enthusiasts are spoilt for choice. Be it the allure of boutique shopping, the expanse of commercial malls, or the charm of local markets, there's a shopping experience waiting to be discovered at every corner.
Business and Economy
When diving into the economic heartbeat of the areas surrounding Acropolis, Nashville, TN, it's evident that the city's dynamic growth over the years has fostered a diverse range of industries and businesses. This kaleidoscope of economic endeavors lends Nashville its distinctive flair and promises an exciting future.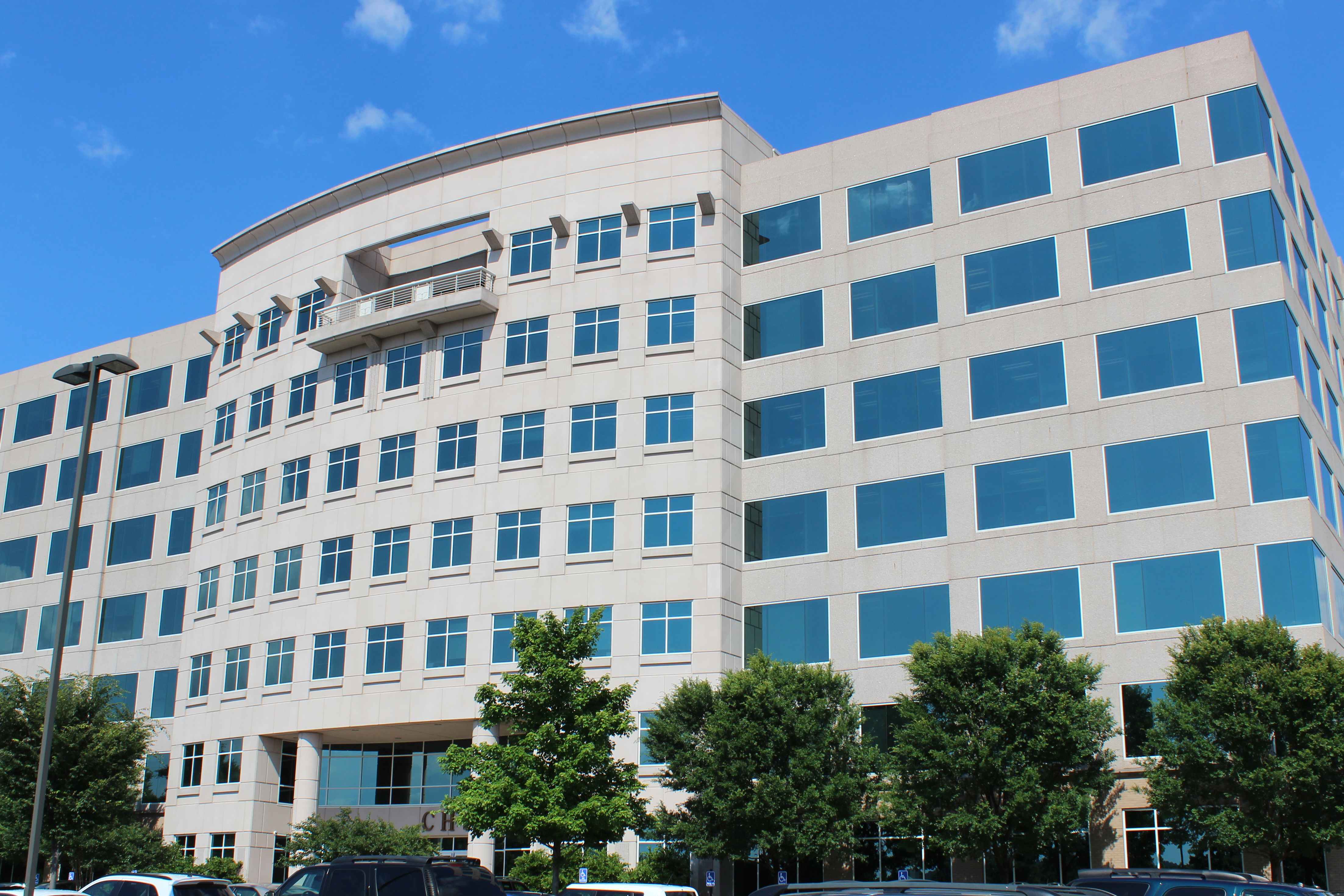 First and foremost, one can't talk about Nashville without highlighting its indelible mark on the music industry. Often dubbed the "Music City," Nashville is home to some of the most iconic recording studios, record labels, and talent agencies that serve the country, blues, and rock genres. The ripple effect of this dominance in music has spurred auxiliary businesses like instrument shops, music production tech firms, and event management companies.
Healthcare is another pillar supporting Nashville's economic structure. Renowned medical institutions, research centers, and a growing cluster of health-tech startups have made the city a healthcare hub. Many of the area's residents are employed in this sector, either in direct patient care, research, administration, or the burgeoning field of healthcare IT.
Furthermore, the rise of Nashville as a popular tourist destination has led to the blossoming of the hospitality and service industry around Acropolis and beyond. Hotels, restaurants, and entertainment venues, ranging from historic sites to contemporary attractions, have sprouted to cater to the influx of visitors. This surge in tourism has also spurred growth in the events and conventions sector, with Nashville becoming a preferred choice for various industry conferences and gatherings.
Education and academia, too, play a pivotal role in the local economy. With reputed universities and colleges in and around the city, there's a constant influx of students and a consistent demand for educational services, research endeavors, and related enterprises.
In recent years, Nashville's favorable business climate has attracted a myriad of startups and tech companies. The tech sector, though younger compared to some of the city's traditional industries, is rapidly growing, promising new job opportunities and fostering innovation.
In essence, the area surrounding Acropolis in Nashville showcases a harmonious blend of traditional industries like music and healthcare, bolstered by the energetic rise of newer sectors like tech. This multi-faceted economic landscape ensures stability while allowing room for innovation and growth, crafting a promising narrative for Nashville's future.
Hotels and Lodging
Acropolis, located in the heart of Nashville, TN, serves as a prime location for visitors, and the diverse array of accommodations in the vicinity certainly reflects the city's warm southern hospitality. From luxury hotels to quaint bed and breakfasts, there's something to cater to every traveler's preference and budget.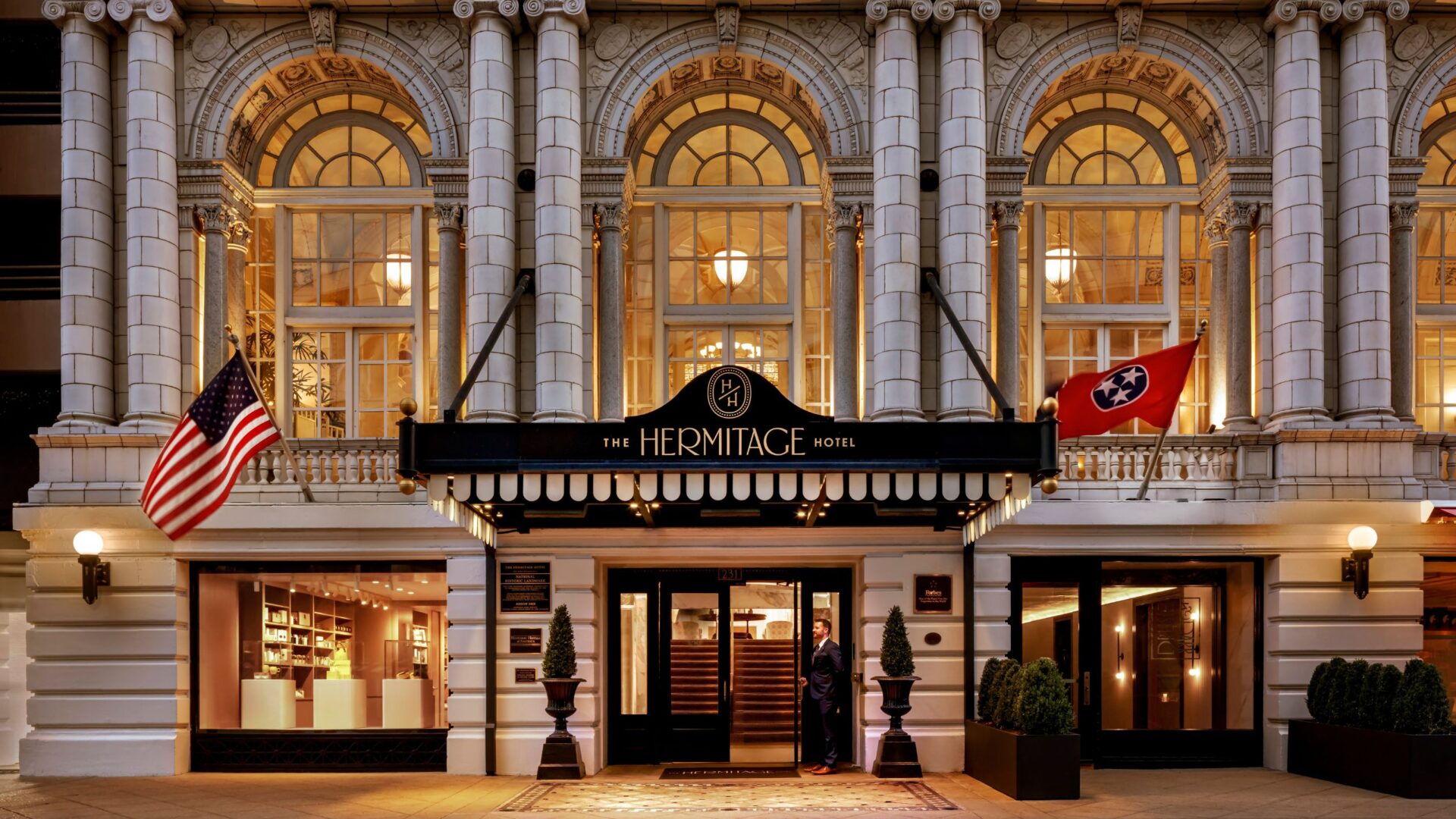 In the lap of luxury, a few renowned hotel chains have set up shop near Acropolis. These establishments offer the full spectrum of premium amenities: lavish suites, world-class dining, rooftop bars with sprawling views of the city skyline, and spa services to help guests unwind after a day of exploration. The staff's attention to detail and commitment to ensuring a comfortable stay makes these hotels a favorite among those looking to indulge.
Now, if you're seeking a more personalized experience, the bed and breakfast options scattered around Acropolis won't disappoint. These B&Bs, often set in historic homes, exude an old-world charm. They promise an intimate environment where guests can savor homemade breakfasts, cozy up in uniquely decorated rooms, and enjoy conversations with innkeepers who often have a treasure trove of local stories and recommendations. It's not just a place to rest your head but an experience that offers a slice of Nashville's authentic hospitality.
For those who prefer a middle ground, numerous boutique hotels and lodges meld contemporary amenities with individualistic designs. These establishments might surprise you with art-deco interiors, music-themed rooms, or even an in-house recording studio, a nod to Nashville's musical heritage. They aim to provide guests with a unique experience, balancing comfort with a touch of the unexpected.
And of course, for the modern traveler, several serviced apartments and vacation rentals are available around Acropolis. These options are perfect for those looking for a home-away-from-home vibe, especially if they're planning an extended stay. They offer the flexibility of self-catering while ensuring guests have access to essential amenities.
To sum it up, the lodging scene near Acropolis, Nashville, offers a delightful melange of options. Whether you're a solo traveler looking for a quiet B&B, a family seeking a spacious vacation rental, or a couple eyeing a luxurious hotel suite, the vicinity ensures you're well-accommodated during your Nashville sojourn.
Travel and Transportation
The convenience of travel and connectivity is a noteworthy feature when considering the location of Acropolis, Nashville, TN. For residents and visitors alike, proximity to major transportation hubs, like the airport and public transit systems, can make all the difference in daily commutes and planning trips out of town.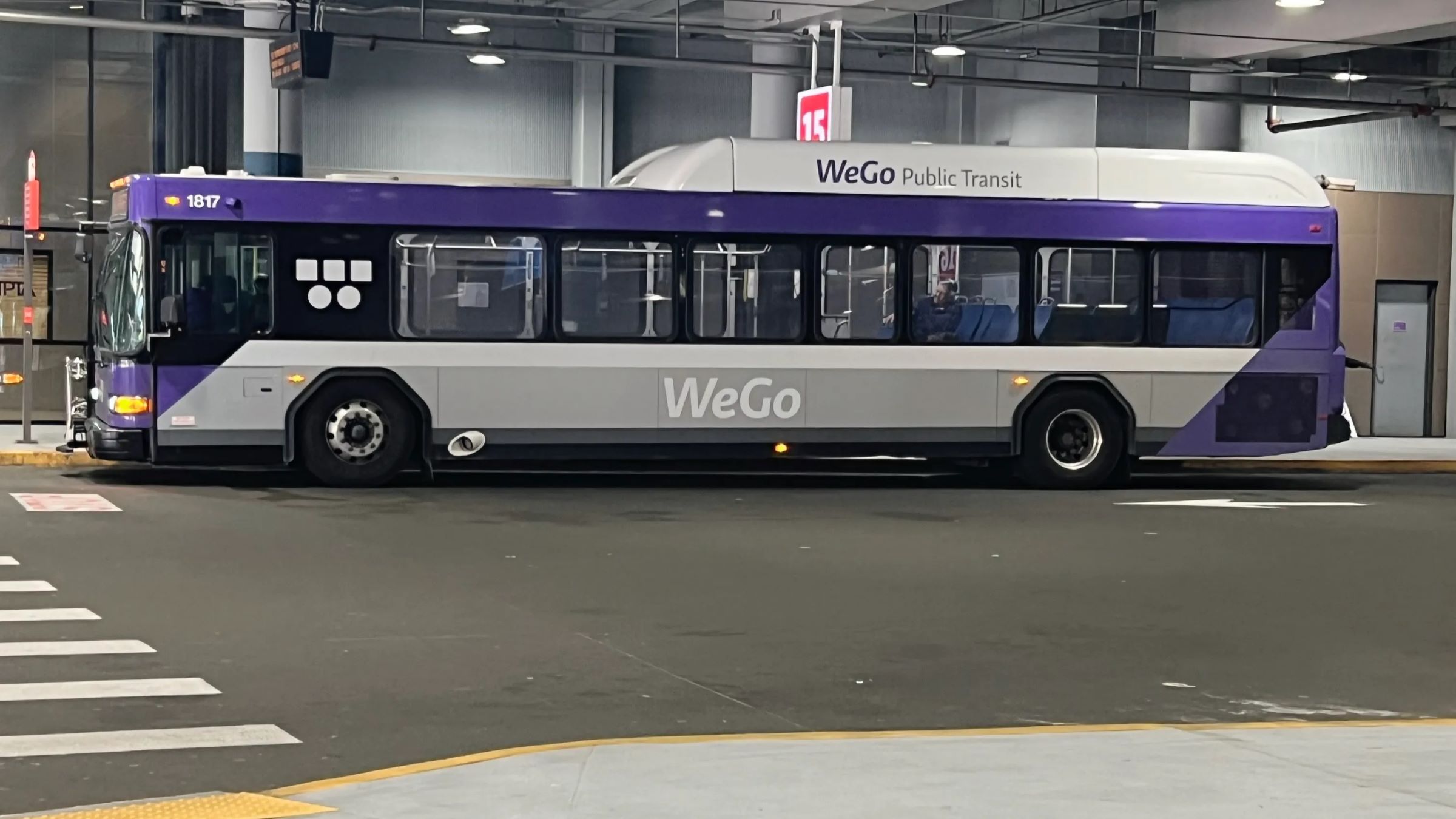 One of the first things to note is the ease of access to Nashville International Airport (BNA). Located just a short drive away from Acropolis, this bustling airport serves as a key gateway for both domestic and international travelers. Whether you're a resident jetting off on a business trip or a tourist flying in to soak up the Nashville vibes, the quick commute to and from BNA is a boon. The airport itself boasts several amenities and a variety of airlines, ensuring diverse flight options and schedules.
As for getting around the city, Nashville's public transportation system, primarily operated by WeGo Public Transit, provides an array of options. The central bus service, with its extensive network of routes, often proves to be a lifeline for daily commuters. The buses are comfortable, and the frequency is fairly reliable. From Acropolis, accessing the nearest bus stop is usually just a short walk, making it convenient for those who prefer this mode of transportation.
For those who might be looking for a bit more speed, the Music City Star commuter rail can be a great choice. While its routes are limited to certain parts of the city, if your daily commute aligns with its tracks, it provides a swift and scenic journey.
Additionally, ridesharing platforms like Uber and Lyft are readily available in the Acropolis vicinity. They offer a quick and easy alternative to traditional public transportation, especially during off-peak hours or for destinations not directly covered by bus routes.
In essence, when you're in Acropolis, Nashville, TN, the world feels a tad bit smaller. The ease of reaching the airport for those longer journeys, coupled with the variety of public transportation options for daily commutes, ensures that mobility is never an issue. Whether you're catching a morning bus to work or rushing to catch a flight, Acropolis keeps you well-connected.