Aberdeen Woods, Nashville TN Homes for Sale
Aberdeen Woods, Nashville TN Homes for Sale
September 27, 2023
Aberdeen Woods Homes
Nestled in the heart of Nashville, TN, the homes in Aberdeen Woods stand as a testament to architectural beauty and modern comfort. These residences embody a perfect blend of timeless designs and contemporary features, giving them a unique aesthetic appeal. From spacious interiors to meticulously crafted exteriors, each home in this community showcases unparalleled attention to detail. Large windows, often a signature feature of these houses, allow natural light to flood the interiors, creating bright and airy living spaces. This harmony between indoor and outdoor spaces ensures residents get to enjoy the beauty of the changing seasons from the comfort of their homes.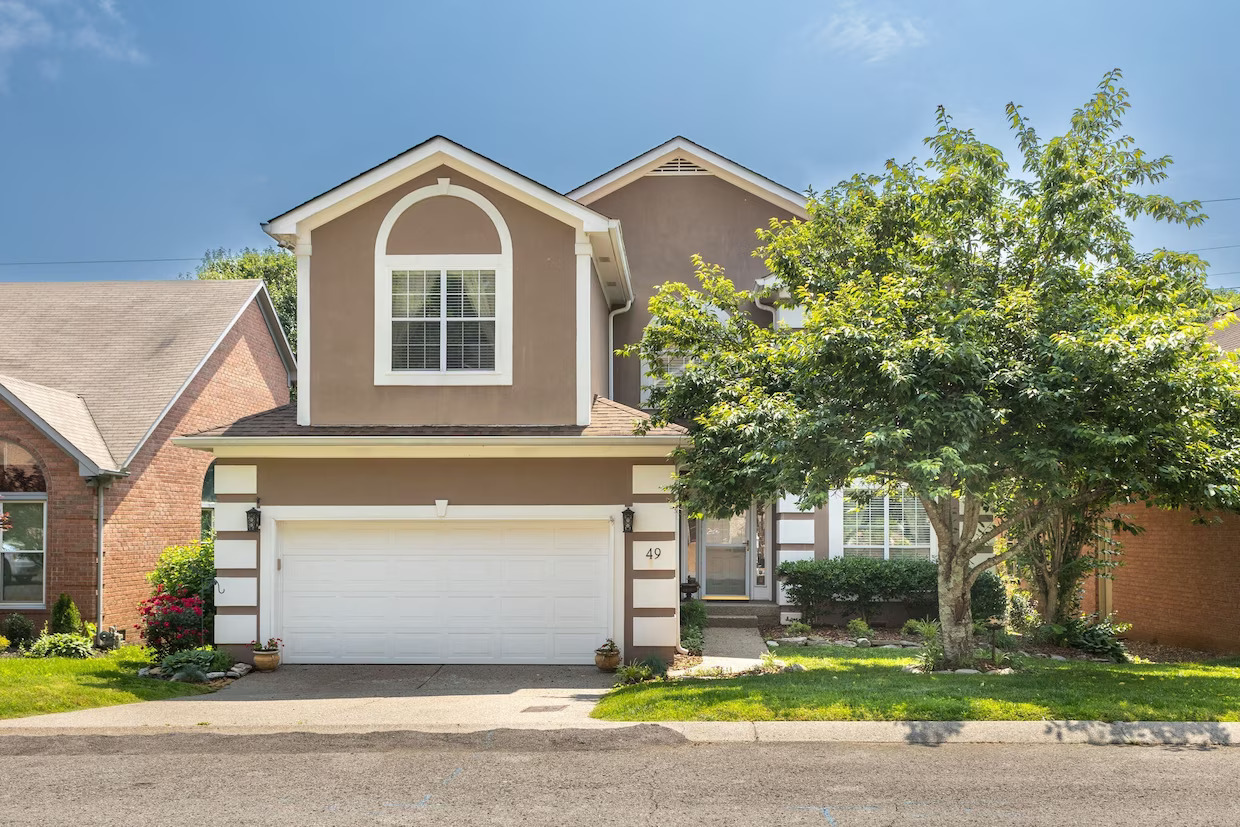 Not just limited to the interiors, the surroundings of these homes also contribute significantly to their appeal. Most homes in Aberdeen Woods are blessed with well-manicured gardens and lawns, often dotted with mature trees and vibrant flower beds. The presence of such greenery not only provides homeowners with private oases for relaxation but also contributes to the neighborhood's overall ambiance. The serenity of the gardens is occasionally disrupted, in the most delightful way, by the chirping of birds and the rustling of leaves, bringing nature right to the doorsteps of residents.
Moreover, Aberdeen Woods, as a community, thrives on unity and a shared sense of belonging. Neighbors often engage in community events and recreational activities, fostering strong bonds among residents. A walk through the tree-lined streets of the neighborhood is a common pastime, with many residents greeting each other warmly, reflecting the genuine camaraderie that exists in this close-knit community.
Beyond the confines of Aberdeen Woods, the broader Nashville area offers a plethora of amenities and attractions. Proximity to shopping centers, dining establishments, and recreational facilities ensures that residents never have to venture too far for their needs. The rich cultural scene of Nashville, with its music, arts, and theater, is always within easy reach, allowing residents to effortlessly balance the tranquility of suburban living with the vibrancy of city life.
Furthermore, the location of Aberdeen Woods in Nashville ensures its residents have easy access to educational institutions and healthcare facilities. Families with children can benefit from the neighborhood's proximity to reputed schools, while the elderly and those in need of medical attention have several top-tier hospitals and clinics nearby. This balance between serene living and essential amenities makes Aberdeen Woods an ideal haven for those seeking both tranquility and convenience.
Similar Communities
Just a short drive from Aberdeen Woods, the neighborhood of Belle Haven stands as a mirror reflection in terms of price point, construction, and lifestyle. Belle Haven homes radiate with architectural finesse, where traditional aesthetics effortlessly mingle with modern comforts. The presence of spacious living areas, intricately designed facades, and verdant gardens mirrors the charm found in Aberdeen Woods. Moreover, Belle Haven's commitment to sustainability is evident in the eco-friendly materials and energy-efficient designs that many homes in the area proudly exhibit.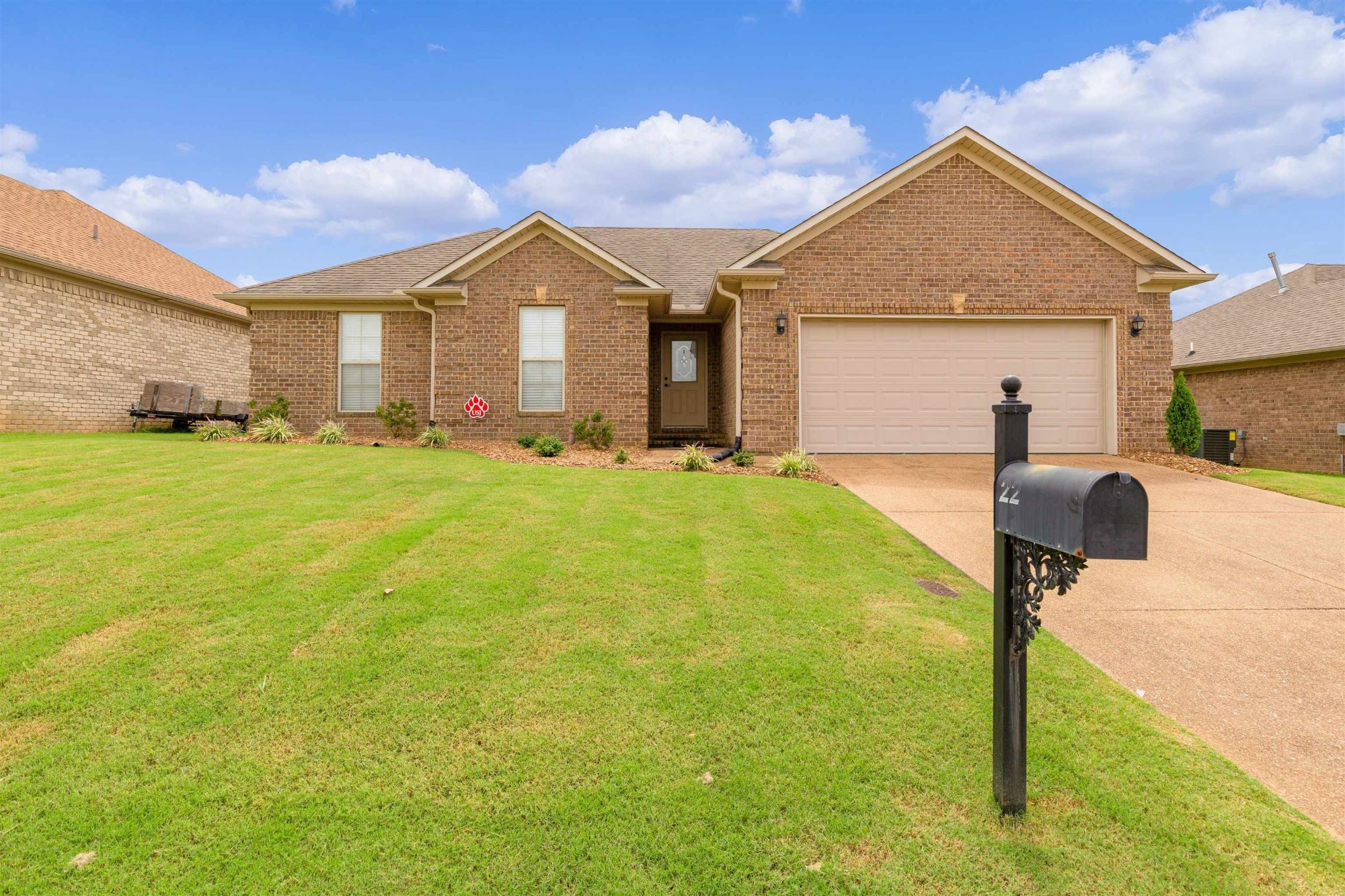 Closer to the heart of Nashville, Green Leaf Heights offers another haven for those who cherish both luxury and convenience. The homes here, much like those in Aberdeen Woods, maintain a careful equilibrium between classic and contemporary. Vaulted ceilings, expansive patios, and gourmet kitchens often feature prominently, appealing to those with an eye for detail and a penchant for sophisticated living. The lifestyle here leans towards the urbane, with easy access to upscale boutiques, gourmet restaurants, and art galleries, ensuring residents are always in touch with the pulsating rhythm of city life.
Further east, the enclave of Cedar Crest stands as a testament to harmonious living. The homes here are strikingly similar in construction to those in Aberdeen Woods, with brick facades, landscaped gardens, and open-concept interiors dominating the landscape. The community is tight-knit, where neighbors often become lifelong friends, participating together in local events and festivals. The serenity of Cedar Crest is complemented by the ease of connectivity it offers, with major highways and public transportation options in close proximity.
Bridgewater Commons, meanwhile, offers a slightly more cosmopolitan vibe while maintaining the same price bracket and construction ethos as Aberdeen Woods. Apartment complexes with modern amenities like rooftop lounges, gyms, and swimming pools are nestled beside standalone homes with sprawling lawns. The neighborhood thrives on its diversity, both in its resident demographics and its architectural designs. The lifestyle here is an alluring blend of suburban tranquility and city excitement, with parks and nature trails juxtaposed against bustling cafes and entertainment hubs.
All these neighborhoods, while distinct in their nuances, share a foundational similarity with Aberdeen Woods. They stand as paradigms of how luxury, comfort, and community can coalesce into living spaces that are as inviting as they are impressive.
Food Scene
When it comes to dining options near Aberdeen Woods, Nashville truly offers a gastronomic delight. If you're someone who cherishes a fine dining experience, then The Oak Bistro is a must-visit. Tucked just a few minutes away from Aberdeen Woods, this gem is known for its contemporary American fare. The chef, a Nashville native, brings local flavors to life with a twist. Whether it's the seared scallops or their signature truffle risotto, each dish promises a journey for the palate.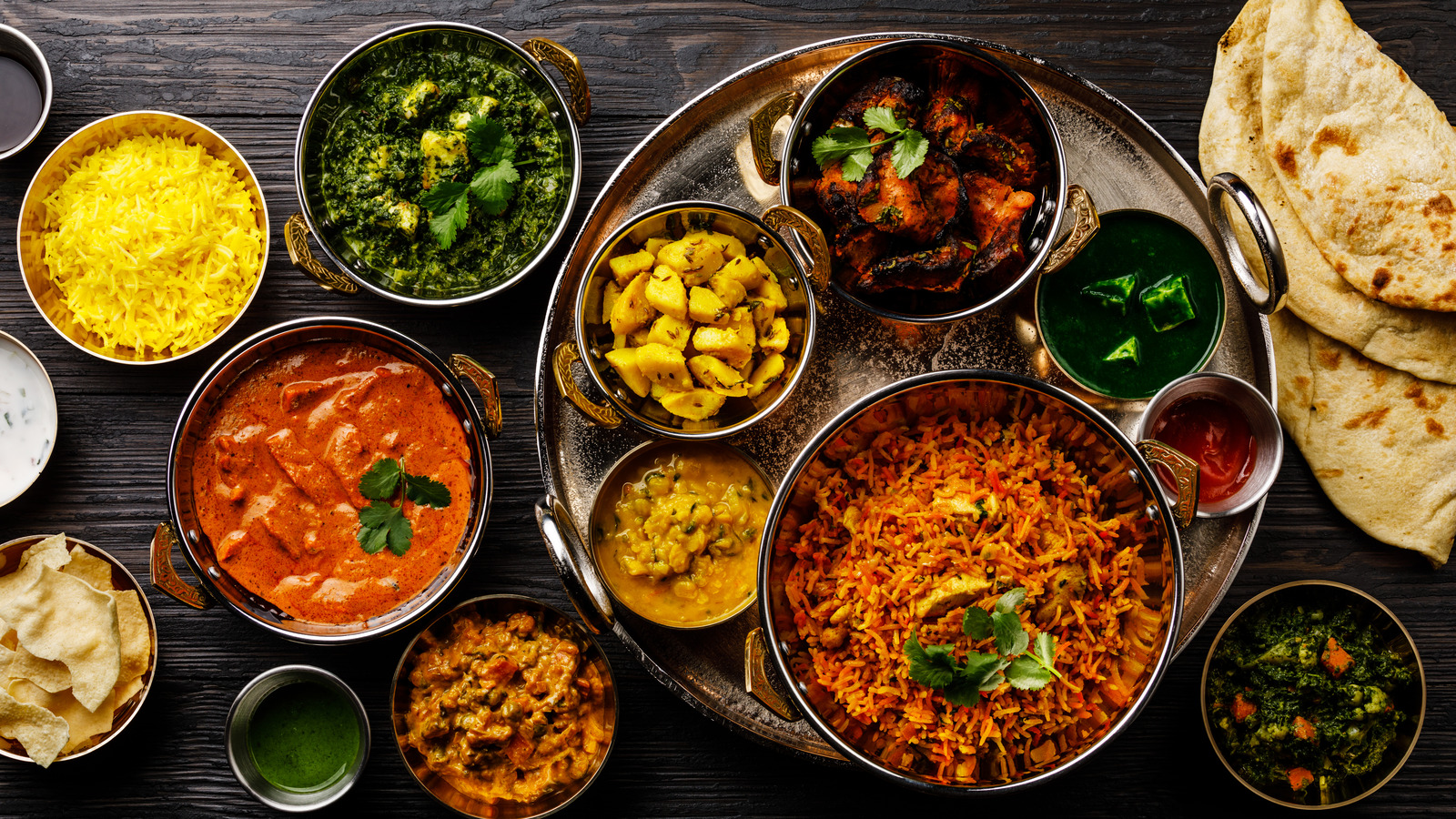 For those days when comfort food beckons, Mama's Kitchen, with its rustic charm, feels just like home. Serving hearty portions of southern classics like fried chicken, mashed potatoes, and their much-raved-about cornbread, it's a spot that residents often find themselves returning to. The warm, welcoming ambiance and the aroma of home-cooked meals make it the perfect place for a family dinner or a lazy Sunday brunch.
Of course, if you're in the mood for something exotic, The Saffron Lounge is where you'd want to head. Renowned for its authentic Indian cuisine, the restaurant's spices are reportedly sourced directly from the subcontinent. Their butter chicken is legendary, and paired with garlic naan, it's a treat that's hard to resist. Plus, their extensive vegetarian menu ensures that there's something delectable for everyone.
If a casual, laid-back vibe is what you're after, Benny's Pizzeria and Pub should be on your radar. This establishment boasts a range of gourmet pizzas, with toppings that range from the classic Margherita to more adventurous combinations like goat cheese and fig. The wood-fired oven, visible from the seating area, adds a touch of authenticity to the experience. What's more, their craft beer selection, sourced from local breweries, complements their menu wonderfully, making it a favorite hangout spot for many locals.
With such an array of dining options at their doorstep, residents of Aberdeen Woods truly are spoilt for choice. Each establishment offers not just a meal, but an experience, making every dining outing a memorable one.
Entertainment
Nashville, fondly referred to as the 'Music City', certainly lives up to its name, especially for residents near Aberdeen Woods. Just a stone's throw away, the renowned Ryman Auditorium regularly hosts some of the biggest names in music. Whether it's country legends or contemporary pop artists, there's always a concert or live performance happening. And the acoustics? Simply divine. Attending a show at the Ryman is almost like a rite of passage for many locals and newcomers alike.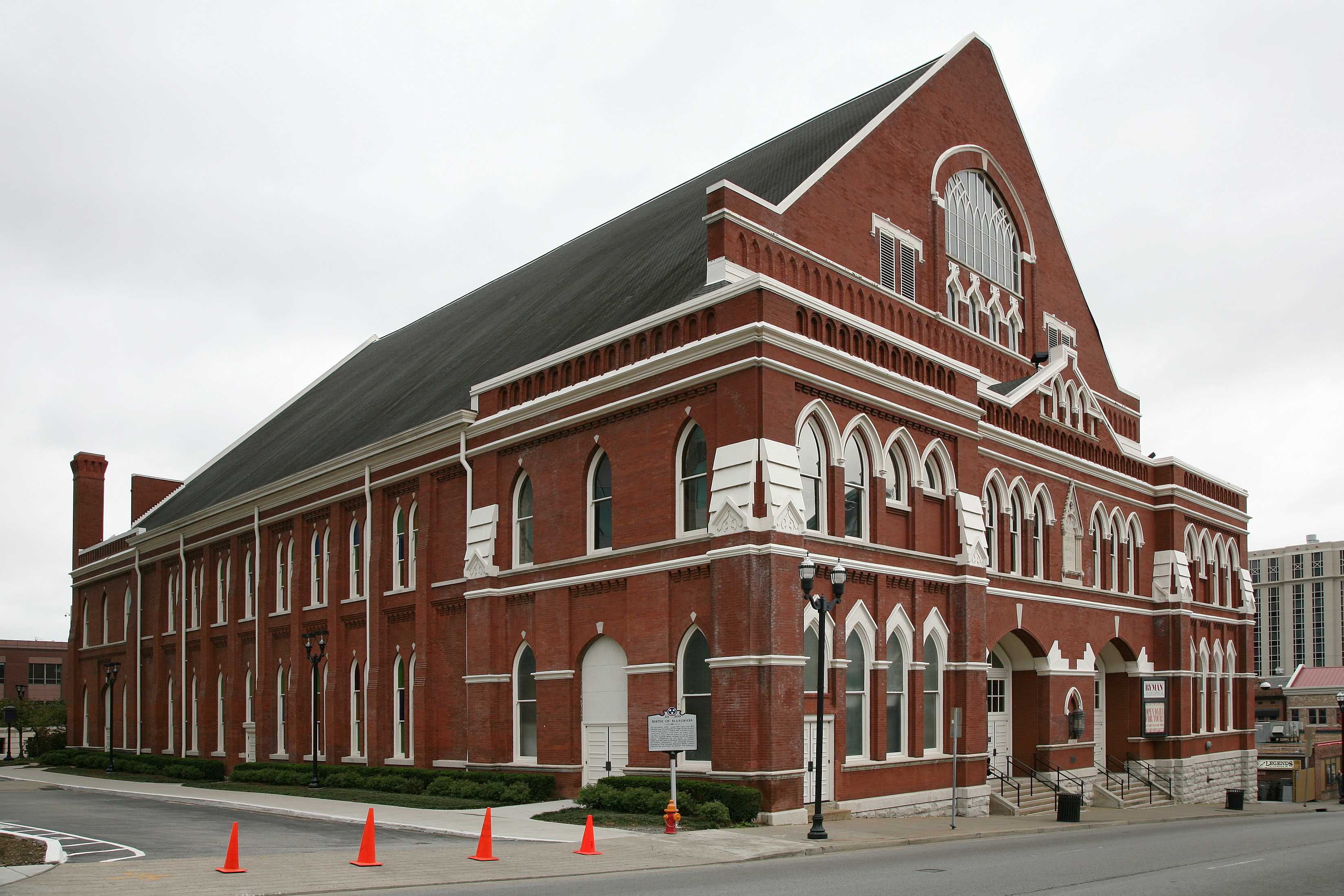 But it's not just about music in Nashville. The arts scene is vibrant and bustling with activity. The Belcourt Theatre, located not too far from Aberdeen Woods, is a testament to this. This historic cinema showcases a mix of indie films, documentaries, and classics, often followed by thought-provoking discussions. For those inclined towards theater, TPAC (Tennessee Performing Arts Center) offers an array of performances ranging from Broadway hits to local productions. It's a hub for culture enthusiasts, ensuring there's always some form of artistic expression to immerse oneself in.
Sporting events? Oh, they're in abundance too. Just a short drive away, the Nissan Stadium stands tall, home to the Tennessee Titans. Football Sundays here are a spectacle, with fans adorned in their team colors, exuding energy and excitement. Tailgating before a game is almost as much an event as the game itself. But if soccer is more your speed, Nashville SC has been gaining traction, with their matches at the Fairgrounds Nashville stadium drawing substantial crowds. The atmosphere is electric, making it a must-experience for sports enthusiasts.
And for those who love to blend sports with entertainment, the Bridgestone Arena often doubles up as a venue for both hockey games, courtesy of the Nashville Predators, and massive concerts. One might catch a hockey match on one night and return the next for a sold-out concert.
With such a rich tapestry of entertainment and sporting options, the area around Aberdeen Woods offers its residents a dynamic and ever-changing calendar of events, ensuring there's rarely a dull moment in the neighborhood.
Health and Wellness
Living near Aberdeen Woods in Nashville, TN, residents are truly fortunate when it comes to options that support health and wellness. The city is brimming with opportunities for those aiming to maintain a balanced lifestyle.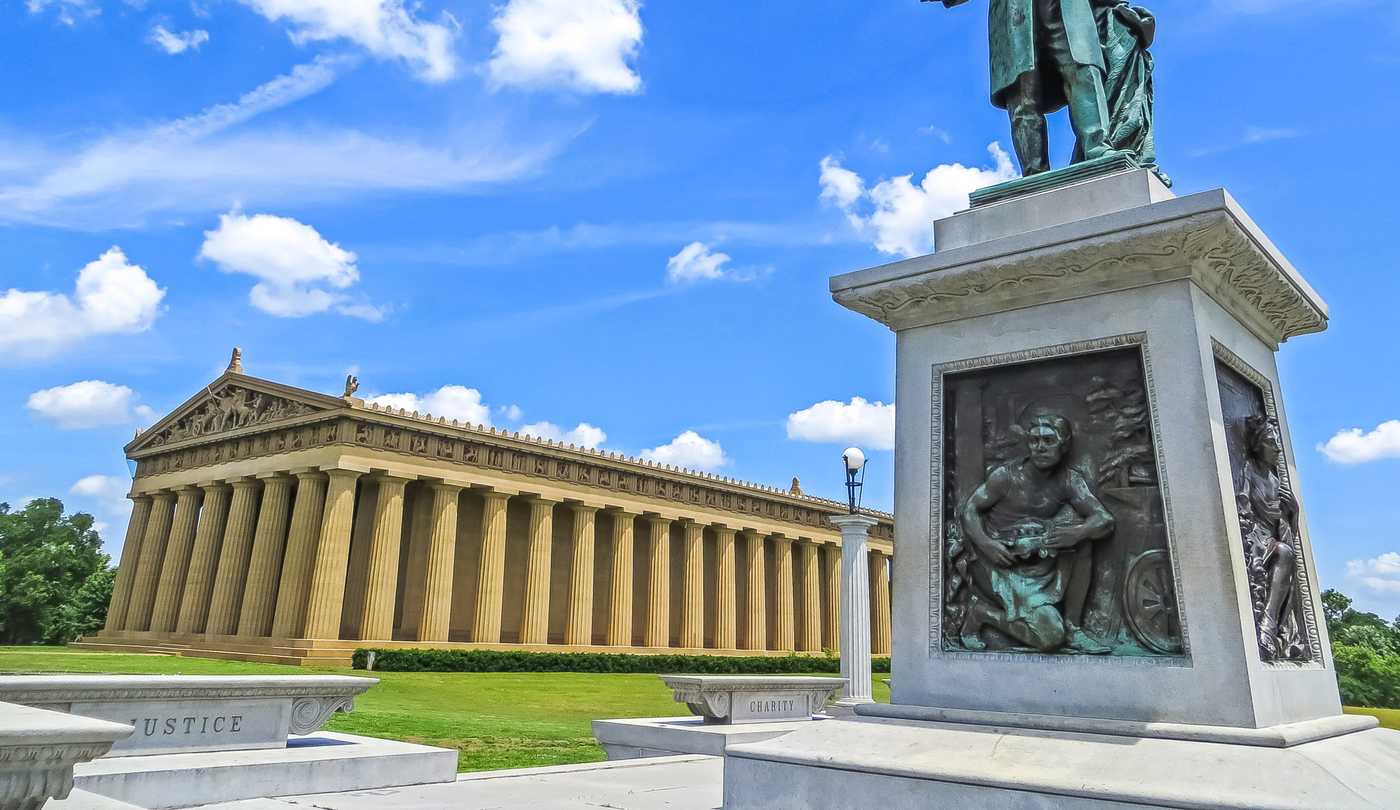 Centennial Park, for starters, is more than just a visual delight. With its expansive greenery, it's a favorite for morning joggers, yoga enthusiasts, and anyone looking to take in some fresh air. The park's serene environment offers the perfect backdrop for meditation sessions or just some quiet reflection. Its winding paths are great for both leisurely strolls and more intense runs. And for those who love to mix fitness with fun, the park often holds community fitness boot camps and dance classes.
If a gym environment is more up your alley, The Core Fitness Club is worth checking out. Just a short drive from Aberdeen Woods, this facility is known for its state-of-the-art equipment and varied workout classes. From spinning to Zumba to Pilates, there's something for every fitness level and preference. Plus, their personal trainers are quite the experts, always ready to guide members towards their fitness goals.
But health and wellness go beyond just physical fitness. The Mindful Living Center offers numerous programs and workshops focusing on mental well-being. From meditation sessions to mindfulness workshops, they provide tools and techniques to manage stress, improve focus, and cultivate a positive mindset. It's a haven for those seeking mental clarity and emotional balance.
Diet and nutrition play a critical role in a balanced lifestyle, and Nashville's farm-to-table movement is stronger than ever. Green Leaf Market, located not too far from Aberdeen Woods, is a testament to that. Stocked with organic produce, locally-sourced dairy products, and a range of healthy snacks, it makes healthy eating both easy and delicious. They also conduct nutritional workshops and cooking classes, ensuring that residents are well-equipped to make nutritious meal choices.
With such a wide array of health and wellness options in the vicinity, the residents of Aberdeen Woods are perfectly poised to lead a life that's harmonious, balanced, and full of vitality.
Outdoor Lifestyle
For those with a penchant for the outdoors, the vicinity around Aberdeen Woods in Nashville, TN is nothing short of a paradise. With a blend of manicured parks and natural escapes, residents have a myriad of options to bask in the beauty of Mother Nature.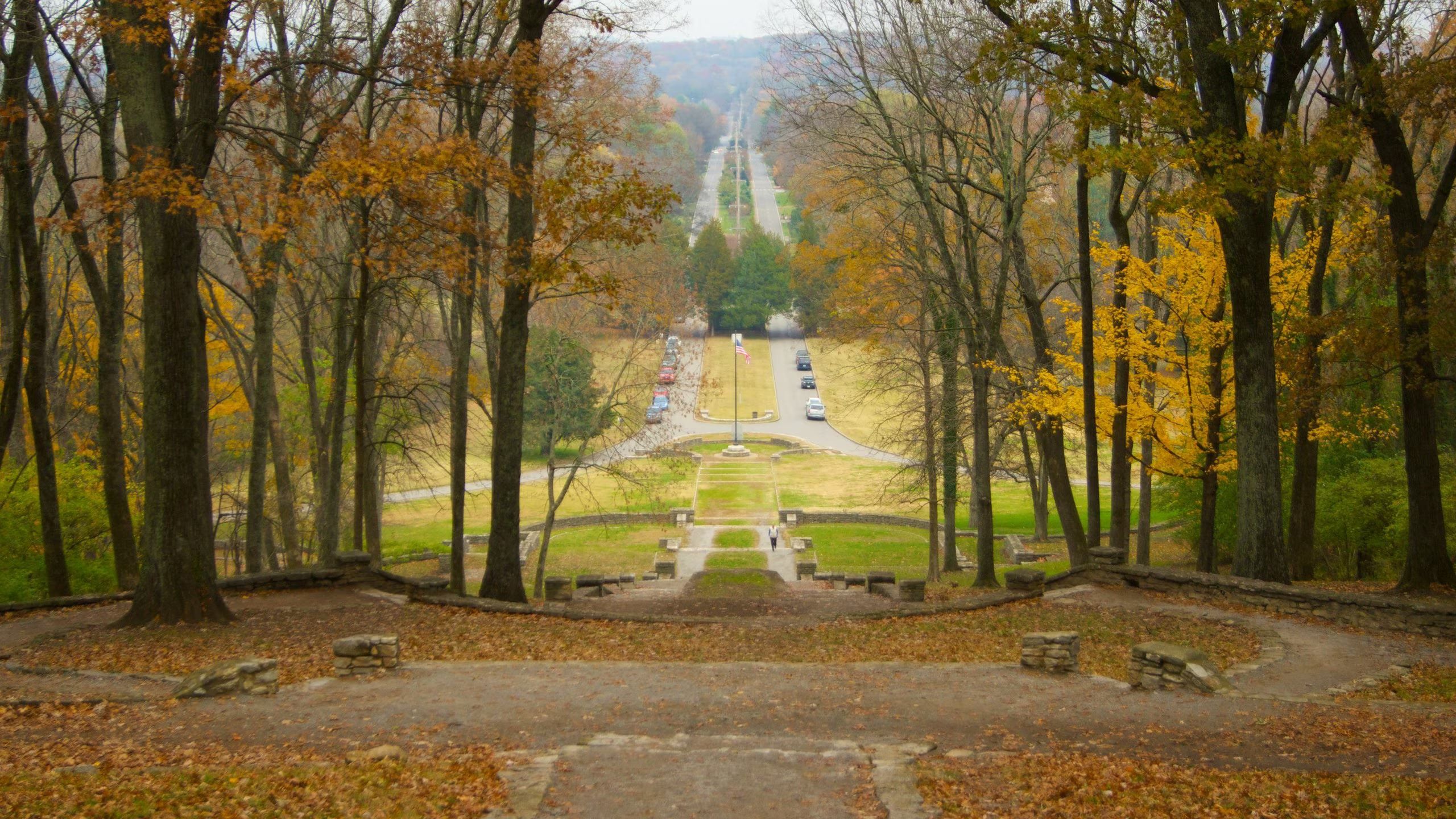 Starting off with the iconic Centennial Park, this sprawling oasis in the heart of the city is a favorite for many. The park is home to the famous Parthenon replica, adding a touch of historical allure to the green expanses. Families, joggers, picnickers, and even artists frequent the park, making it a hub of lively activity. The tranquil lake in the center is a favored spot for paddle boating or simply sitting by its side, taking in the serene surroundings.
Then there's the Warner Parks, which comprises Edwin and Percy Warner Parks. These interconnected parks are a haven for hiking enthusiasts. With miles of trails winding through dense forests, rolling hills, and open meadows, every hike promises a new adventure. Birdwatchers and nature photographers find this place particularly enchanting, given its rich biodiversity. And for those looking to enjoy a relaxing day outdoors, the park's well-maintained picnic areas serve as the perfect spot.
Shelby Bottoms Greenway and Natural Area is another jewel in Nashville's outdoor crown. Situated by the Cumberland River, this area offers a mix of paved trails and rustic boardwalks, making it suitable for both cyclists and pedestrians. The wetlands and forests here provide a sanctuary for various wildlife, turning a simple walk into a delightful nature-watching experience. The park also boasts an environmental center where visitors can learn more about the local ecosystem.
For the more aquatic-inclined, the Cumberland River offers ample opportunities for kayaking and canoeing. Paddling down the river, with the city's skyline in the backdrop and lush greenery on either side, is an experience that's both rejuvenating and thrilling.
With such a rich tapestry of outdoor options, Aberdeen Woods truly offers its residents the best of both worlds — the conveniences of city life and the tranquility of nature's embrace. Every weekend or free day can be a new exploration, a fresh adventure, right at their doorstep.
Education
Aberdeen Woods, nestled in the heart of Nashville, TN, is favorably located when it comes to education. The area is served by a blend of both public and private institutions, ensuring that families have a range of options tailored to their children's needs.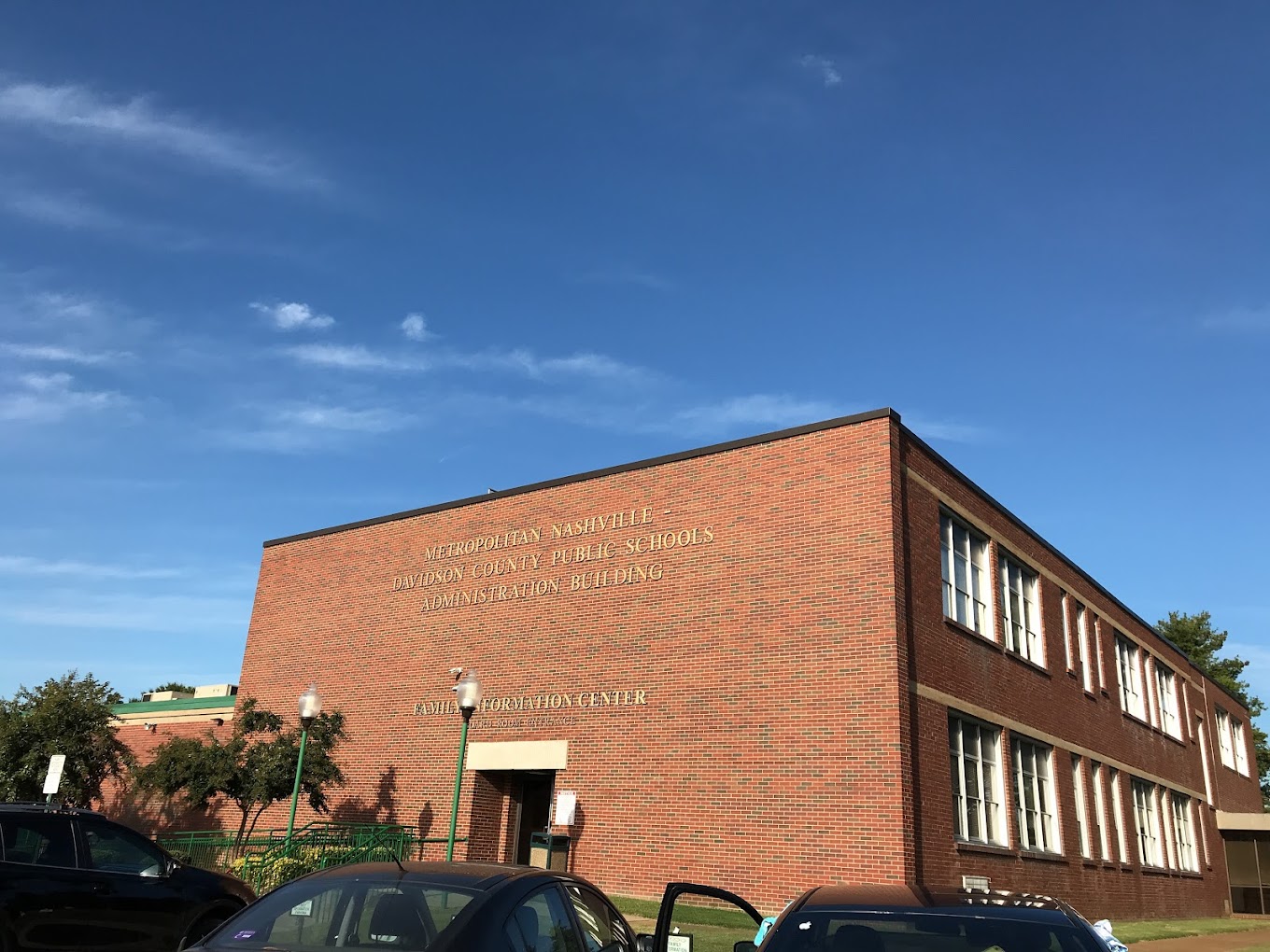 On the public front, the Metropolitan Nashville Public Schools district, one of the largest in the state, oversees many of the schools in and around the Aberdeen Woods vicinity. Among them, West End Middle School stands out with its robust academic program and a wide array of extracurricular activities. High school students often find themselves attending Hillsboro High School, which boasts a rich legacy and has been lauded for its Advanced Placement program and diverse elective offerings. These schools, among others in the district, ensure that students receive a comprehensive education that equips them for future challenges.
For those seeking a private education experience, the choices are equally impressive. Montgomery Bell Academy, an all-boys school, has long been recognized for its rigorous academic curriculum and strong emphasis on character development. Harpeth Hall, its all-girls counterpart, mirrors this excellence, with a legacy of producing young women ready to lead and make an impact. Both these schools, along with several others in the vicinity, offer smaller class sizes, which often means more personalized attention and tailored learning experiences.
Additionally, the presence of several parochial schools, such as St. Bernard Academy, provides families an option to integrate faith-based teachings into their children's academic journey. These schools blend spiritual teachings with academic rigor, ensuring a holistic approach to education.
Families in Aberdeen Woods are truly fortunate. The array of educational opportunities, both public and private, ensures that every child can find an institution that matches their learning style, aspirations, and needs. Whether it's a school steeped in tradition or one that champions modern pedagogical approaches, Aberdeen Woods is surrounded by centers of learning excellence.
Shopping and Retail
For residents of Aberdeen Woods, shopping and retail therapy come easy. Nashville, with its blend of iconic stores and chic boutiques, ensures that every shopping spree is both unique and fulfilling.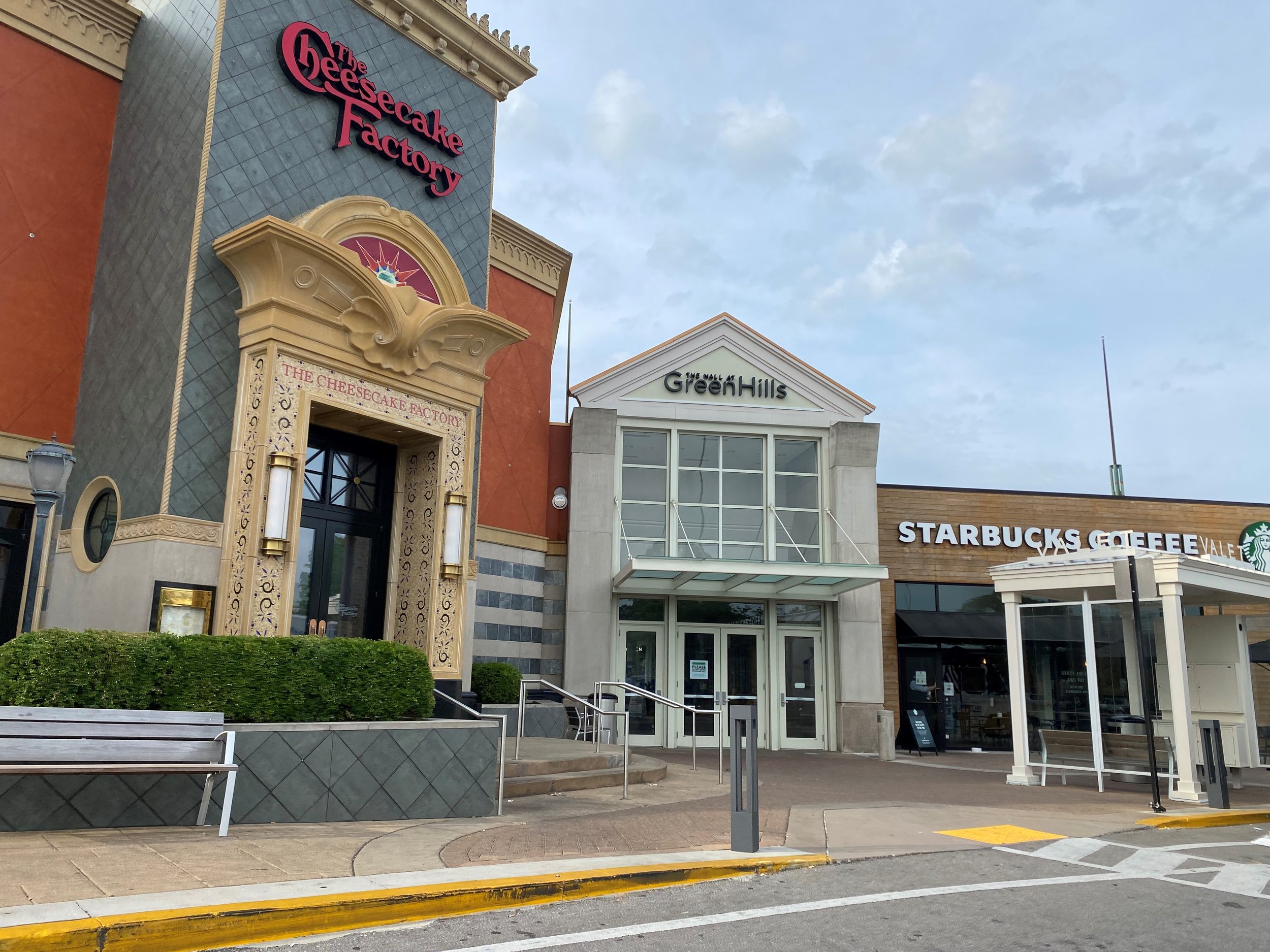 The Mall at Green Hills, located a mere hop, skip, and a jump away, is a shopper's delight. Housing everything from high-end luxury brands to more accessible retailers, it offers a shopping experience that caters to various tastes and budgets. After a day of indulgent shopping, the mall's range of eateries provides the perfect pit stop for some delicious refueling.
However, if one is in search of a more local and curated shopping experience, the Hillsboro Village is the place to be. Lined with charming boutiques, quirky stores, and local artisan shops, it's where residents often find those one-of-a-kind pieces. Book enthusiasts, in particular, adore BookManBookWoman, a bookstore that promises hours of browsing with its extensive collection of new and used books.
For those with a penchant for vintage finds, 12 South is a treasure trove. This vibrant neighborhood, with its array of vintage shops, offers a delightful journey into the past. From retro clothing to antique furniture, there's a story behind every item. And amidst these shops, several cafes and snack joints provide the perfect spots to take a break and indulge in some local treats.
Then, for everyday essentials, the area around Aberdeen Woods is dotted with convenient retail chains and grocery stores, ensuring that daily shopping is a breeze. From fresh produce to the latest in fashion, everything is just a short drive or walk away.
All in all, Aberdeen Woods offers its residents the luxury of choice. Whether it's a day of luxury shopping at the mall, hunting for unique finds in local boutiques, or just a quick run to grab household necessities, the area promises a retail experience that's both diverse and convenient.
Business and Economy
Nashville, the vibrant city that hosts Aberdeen Woods, has long been recognized for its rich musical legacy. However, beyond the harmonious tunes of the 'Music City', Nashville boasts a dynamic economic landscape supported by several key industries and businesses.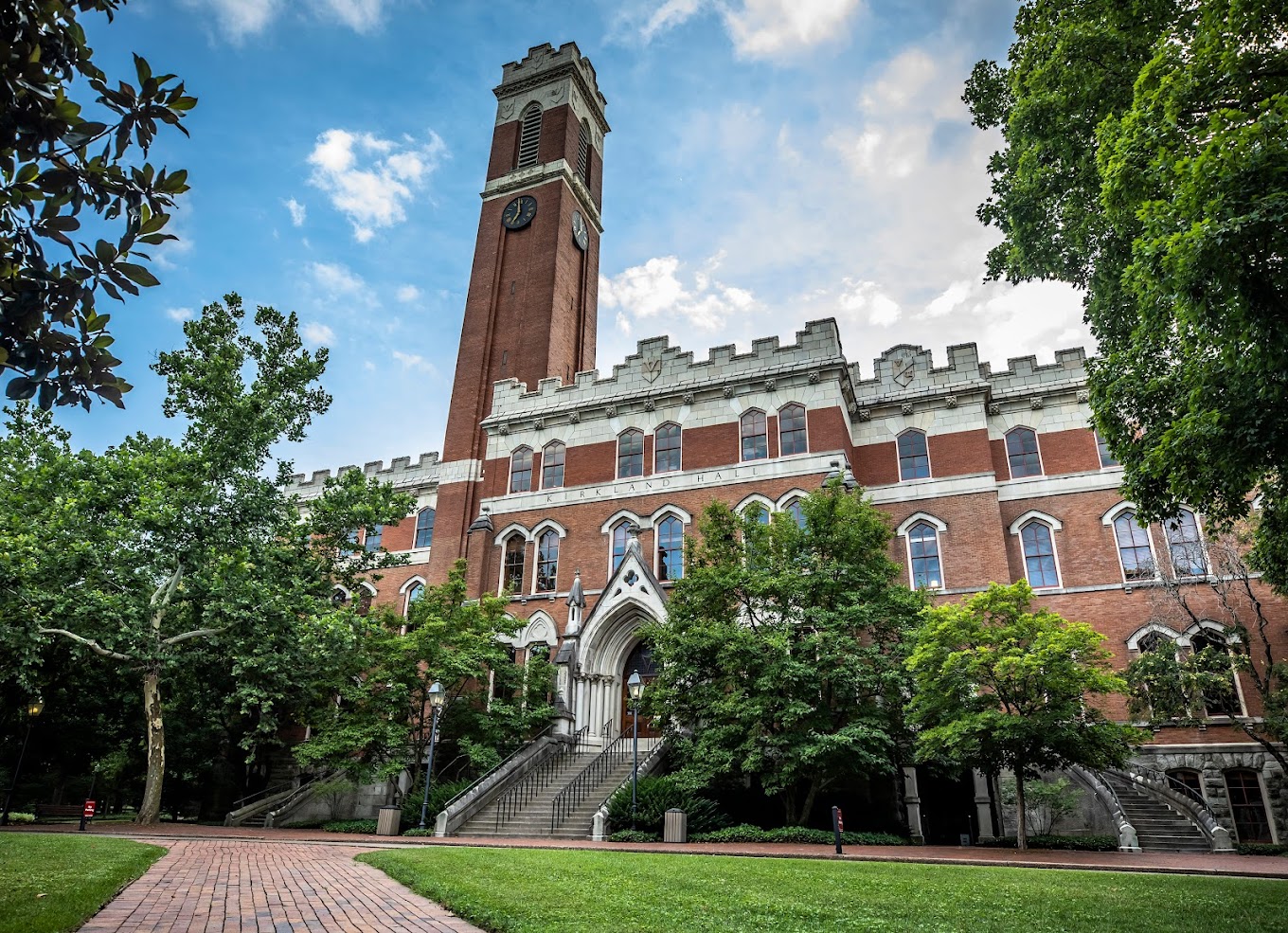 The city's moniker isn't for naught; the music industry is undeniably one of its primary economic pillars. Nashville is home to several record labels, recording studios, and music production companies. Big names like Sony Music, Universal Music, and Warner Music Group have substantial operations here. This music-driven ecosystem provides employment to thousands, from talented artists to the behind-the-scenes production wizards.
Healthcare is another significant player in Nashville's economy. The city is often dubbed the 'Silicon Valley of Healthcare' and for good reason. Renowned institutions like the Vanderbilt University Medical Center and HCA Healthcare have their roots here. These establishments, along with numerous others, not only provide world-class healthcare services but also contribute substantially to research, innovation, and employment opportunities in the healthcare realm.
Then there's the growing tech scene. Over the years, Nashville has been steadily gaining traction as a budding tech hub. Startups and tech companies are finding a nurturing environment here, bolstered by initiatives like the Nashville Entrepreneur Center. The influx of tech enterprises, ranging from fintech to health tech, has brought with it a wave of innovation and fresh opportunities.
Tourism, given Nashville's rich cultural and musical heritage, is a significant contributor to the local economy. Every year, the city sees a surge of tourists eager to explore its historic sites, attend its famed music festivals, and immerse themselves in its vibrant nightlife.
Moreover, the higher education sector, with institutions like Vanderbilt University, Belmont University, and Tennessee State University, plays a dual role. They're not just centers of academic excellence but also significant employers in the region.
For residents of Aberdeen Woods, this multifaceted economic tapestry means diverse employment opportunities and a thriving local community. The blend of traditional industries like music and healthcare with emerging sectors like tech ensures that Nashville remains economically vibrant and future-ready.
Hotels and Lodging
For those visiting the vicinity of Aberdeen Woods in Nashville, TN, the area promises a delightful array of lodging options. From luxury hotels to cozy bed and breakfasts, there's something to suit every traveler's preference and pocket.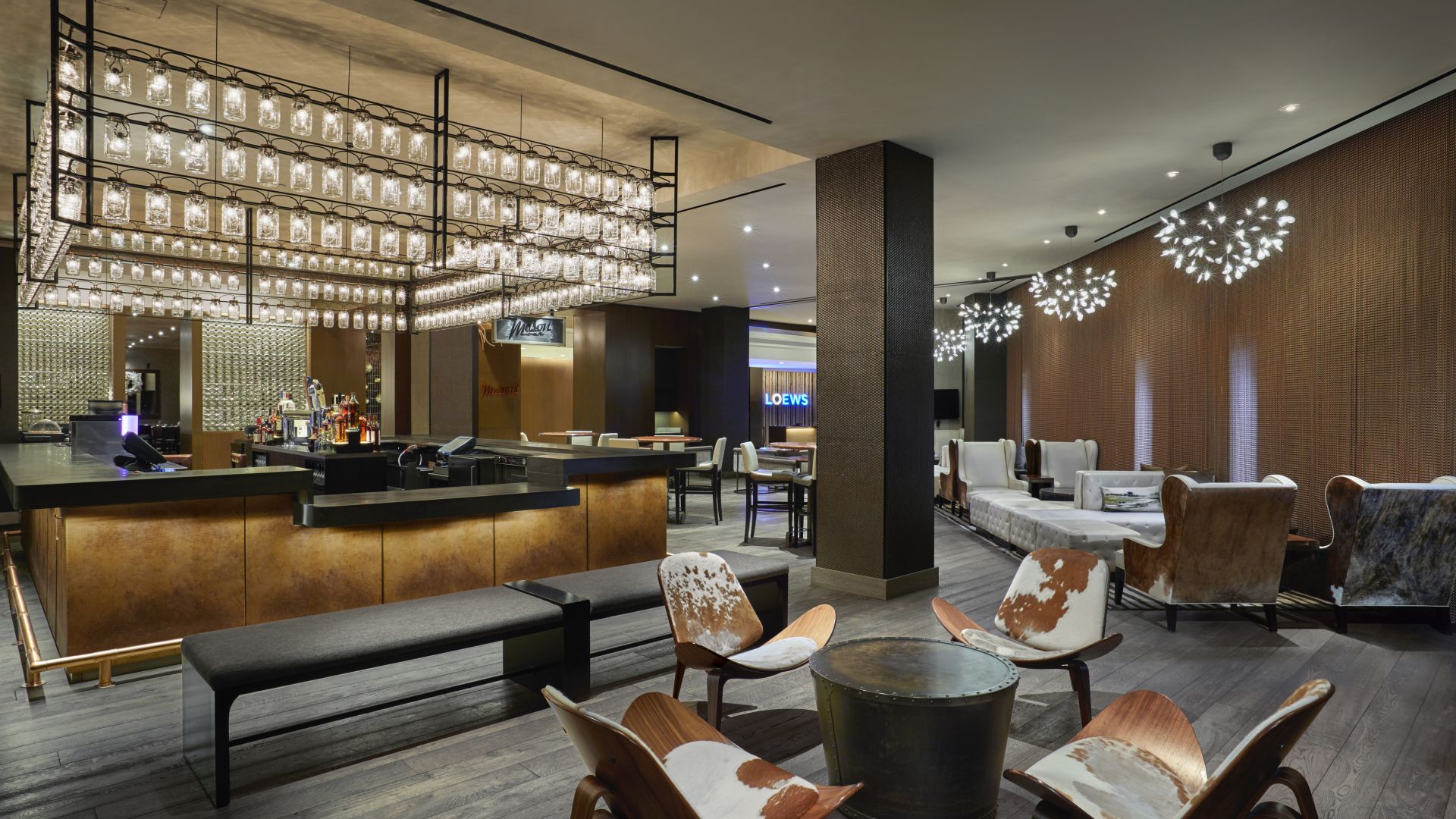 The Loews Vanderbilt Hotel stands as an epitome of luxury in the heart of Nashville. With its elegant décor, impeccable service, and a prime location, it's a top choice for those looking for a lavish stay. The hotel's in-house restaurant is a culinary haven, and its proximity to key attractions makes it a convenient base for city exploration.
For those who prefer a more boutique experience, the Hutton Hotel offers a blend of modern design and southern charm. The intimate ambiance, coupled with its eco-friendly initiatives, makes it a favorite among discerning travelers. And for the music lovers — which is almost a given in Nashville — the hotel even offers a unique 'Writers Studios' experience, where guests can immerse themselves in a state-of-the-art songwriting studio.
However, if one is seeking a more homely touch, the city doesn't disappoint. The 1501 Linden Manor Bed and Breakfast, for instance, is a charming establishment that feels like a home away from home. Nestled in a historic neighborhood, this B&B offers a delightful mix of vintage aesthetics and modern amenities. The mornings here start with a gourmet breakfast, and the warm hospitality ensures guests carry with them memories as delightful as the flavors.
Then there are numerous Airbnb options dotted around Aberdeen Woods, ranging from quaint studios to expansive homes. These are perfect for those who desire a more personal touch to their stay, offering a unique window into the local way of life.
Whether you're in town for business, leisure, or a touch of Nashville's famed music scene, the area around Aberdeen Woods ensures that your stay is as memorable as the city's rich tapestry of sounds. With such a varied palette of accommodations, every traveler can find their perfect Nashville nook.
Travel and Transportation
When it comes to connectivity, residents of Aberdeen Woods in Nashville, TN, find themselves strategically placed. The ease of travel, both for those flying out or simply commuting within the city, is definitely one of the perks of living in this neighborhood.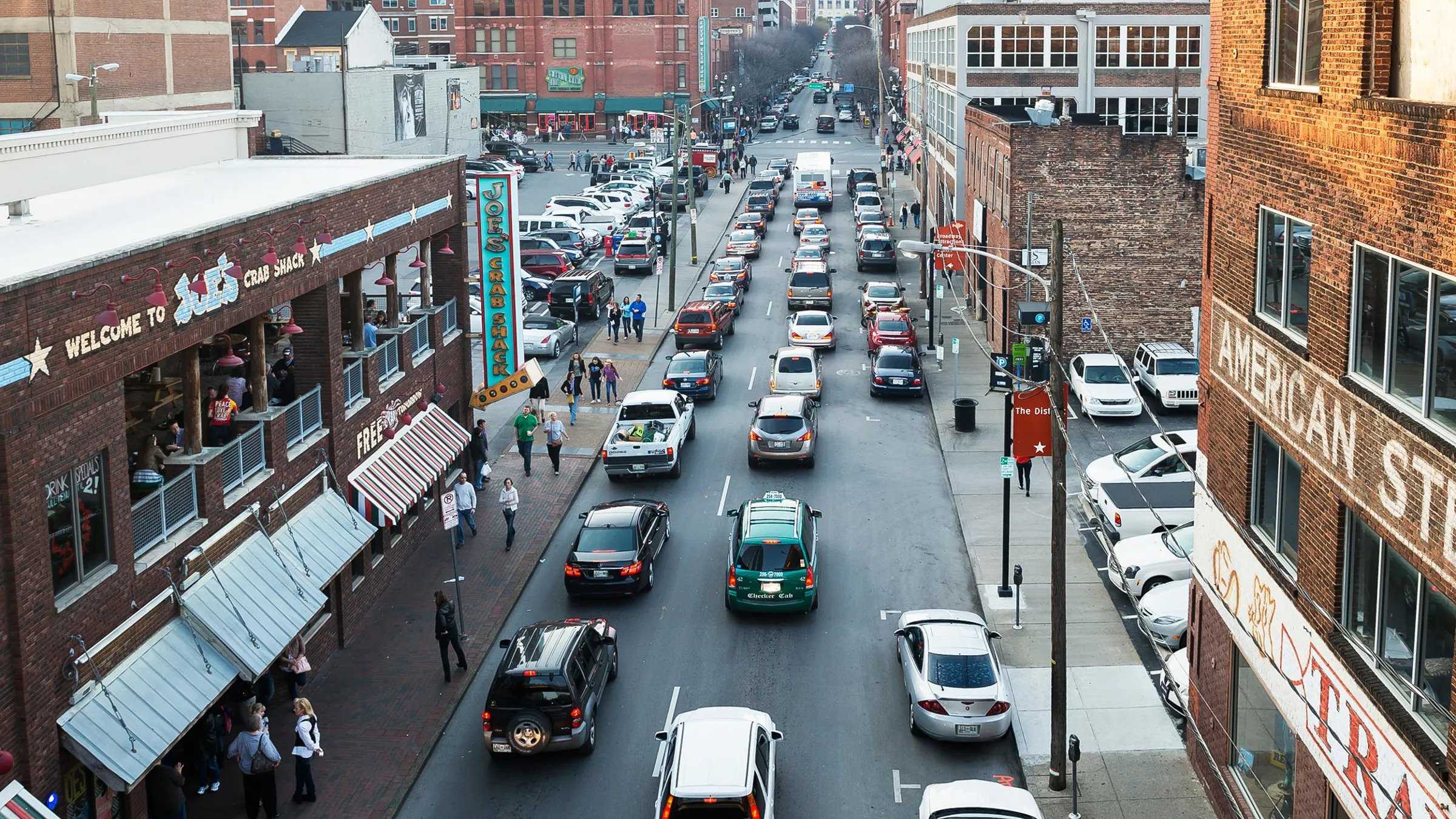 Nashville International Airport, the primary hub for flights in and out of the city, is remarkably accessible from Aberdeen Woods. Depending on traffic, it's just a short drive away, making it incredibly convenient for frequent flyers or those with a penchant for spontaneous getaways. The airport itself is well-serviced, with numerous domestic and several international flights, ensuring that the world is quite literally at the doorstep of Aberdeen Woods residents.
For day-to-day commuting within Nashville, the public transportation system offers a blend of reliability and coverage. The Metropolitan Transit Authority (MTA) operates a comprehensive network of buses that traverse the city. Many of these routes have stops conveniently located near Aberdeen Woods, making it easy for residents to hop on and get to their desired destinations. The bus system is quite user-friendly, with clear schedules and route maps, making it a viable option even for those unfamiliar with the city's layout.
And then there's the Music City Star, Nashville's commuter rail service. While its routes are more limited compared to the bus system, it's a fantastic option for those commuting to specific areas, like downtown Nashville. It's particularly popular during events or festivals in the city, as it offers a hassle-free way to get to the heart of the action without worrying about parking or traffic.
All in all, Aberdeen Woods boasts of excellent connectivity. Whether you're jet-setting across the globe, heading to work in downtown Nashville, or simply exploring the city's myriad attractions, the travel options at your disposal ensure that your journey is as smooth as it is swift.