Abbottsford, Nashville TN Homes for Sale
Abbottsford, Nashville TN Homes for Sale
December 5, 2023
$1,624,500
Med. List Price
Abbottsford Homes
Homes in Abbottsford possess a distinct blend of Southern charm and contemporary design. Many of these residences boast both historical roots and modern upgrades, offering homeowners the luxury of old-world craftsmanship with the conveniences of the 21st century. Architectural features such as grand front porches, gabled roofs, and intricate brickwork are common, seamlessly combined with modern amenities like gourmet kitchens, spacious master suites, and energy-efficient installations. The well-maintained gardens and lawns that typically accompany these homes further contribute to their aesthetic appeal, and are a testament to the pride of ownership evident throughout the neighborhood.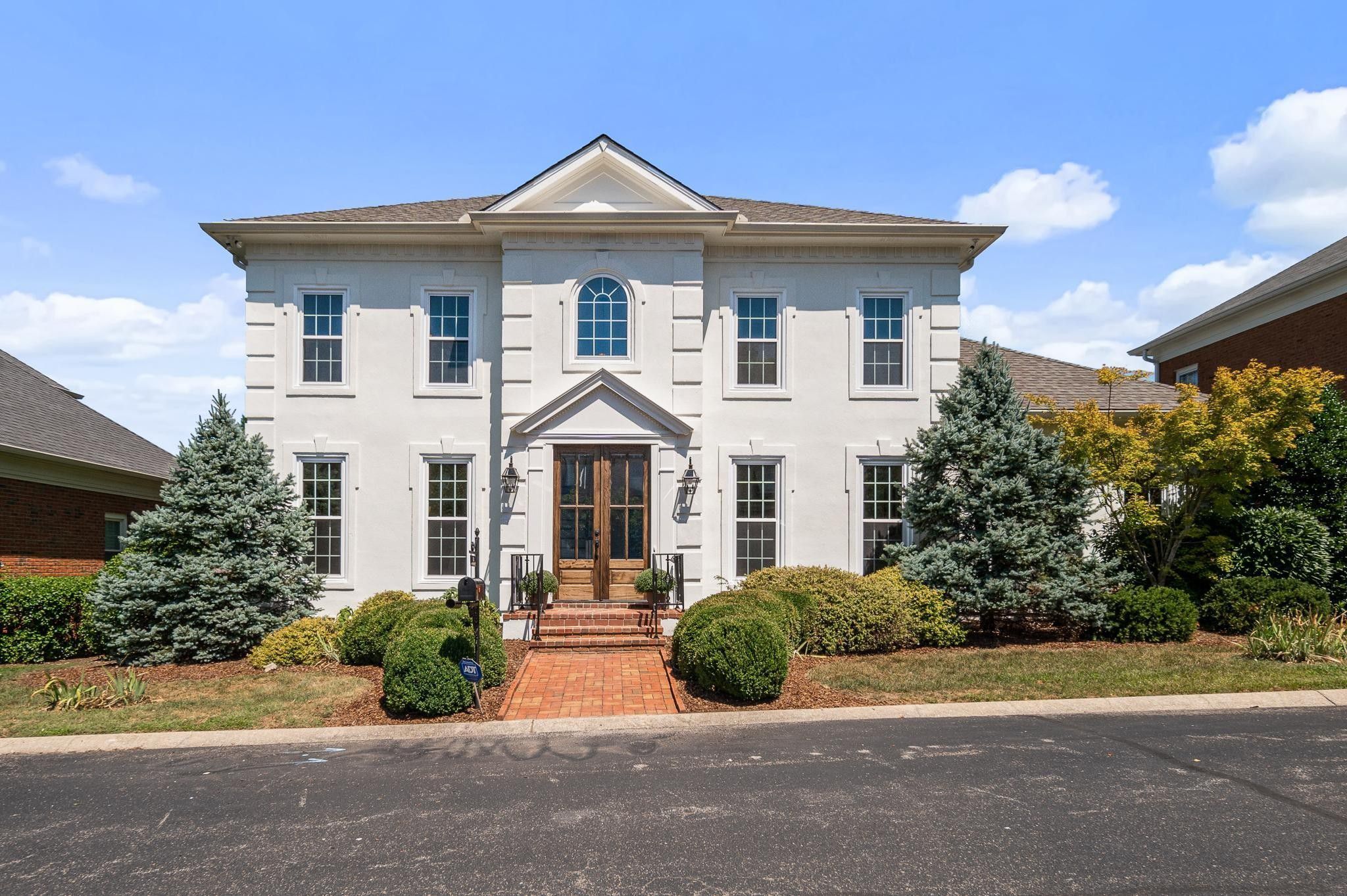 Beyond the architecture, Abbottsford is a community deeply rooted in camaraderie and a shared appreciation for the finer things in life. Residents often engage in community activities, block parties, and local fundraisers that foster a tight-knit environment. This bond among the community members ensures that newcomers are welcomed warmly and quickly become integral parts of the Abbottsford family.
The surrounding community mirrors Abbottsford's balance of history and modernity. Nashville, with its rich musical heritage, provides an ever-present soundtrack to life in Abbottsford. The area boasts a selection of both traditional and contemporary music venues, with many establishments offering live performances on a regular basis. Additionally, the proximity to a variety of dining options, ranging from timeless Southern eateries to cutting-edge culinary experiences, ensures that residents never run out of places to explore and indulge.
Accessibility is another significant advantage of the Abbottsford community. Being positioned conveniently in Nashville means that vital services, top-tier schools, and commercial hubs are never too far away. Yet, despite its centrality, Abbottsford retains a sense of tranquility. Streets lined with mature trees shield homes from the hustle and bustle, ensuring that residents can retreat to a peaceful haven after a day out in the city.
Lastly, the parks and recreational areas near Abbottsford encourage an active and outdoor-oriented lifestyle. Families, joggers, and nature enthusiasts frequently visit these green spaces, fostering a community culture that values health, well-being, and an appreciation for the natural beauty that Tennessee has to offer.
Similar Communities
Belle Meade, just a stone's throw from Abbottsford, carries a reputation of elegance and history similar to Abbottsford. Homes in Belle Meade radiate the same Southern charm, with many constructed in the early 20th century and meticulously preserved or updated to offer modern amenities. Broad lawns, towering oaks, and stately entrances mark the distinctive character of Belle Meade. Furthermore, its rich history and architectural marvels attract not only residents but also history enthusiasts looking to catch a glimpse of bygone eras.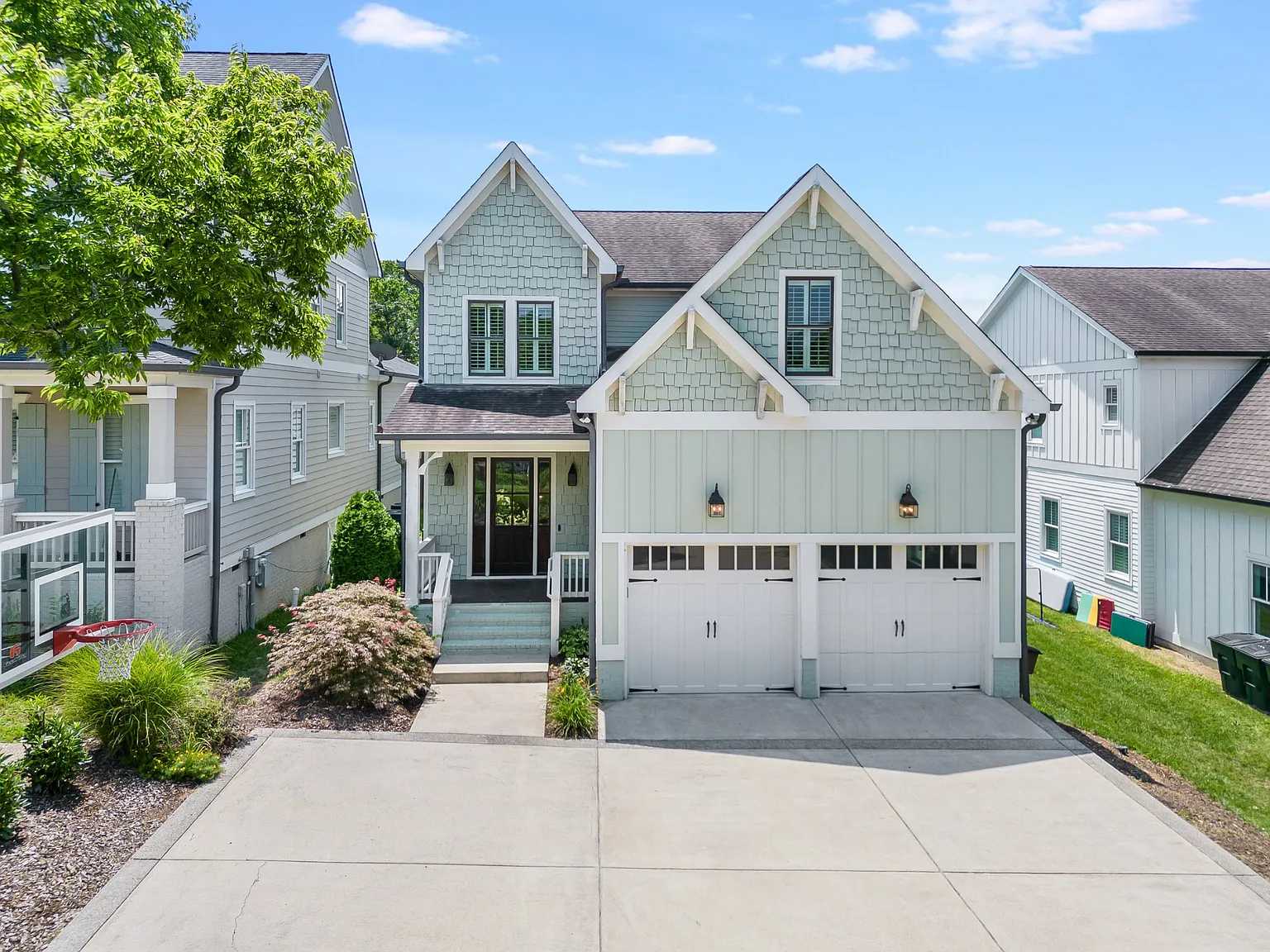 West Meade, nestled near Belle Meade, offers another enclave of serenity and grandeur. While it showcases newer constructions compared to Belle Meade, it doesn't compromise on the luxury and quality of design. Homes here often incorporate contemporary touches with classic Southern design, leading to a delightful blend of tradition and modernity. Residents of West Meade value both privacy and community, resulting in a neighborhood where respect for personal space goes hand in hand with spirited community interactions.
Green Hills, a bit further east but still in close proximity to Abbottsford, is renowned for its upscale shopping centers and vibrant dining scenes as much as its residential allure. Houses here range from mid-century modern designs to newer constructions, all intertwined with a similar price point to Abbottsford. The lush landscapes and verdant backdrops provide a refreshing ambiance for homeowners. And while Green Hills is bustling with commercial activities, its residential pockets ensure that peace and tranquility remain undisturbed.
Lastly, Hillwood, situated northwest of Abbottsford, offers a lifestyle of opulence and community bonding. The residences, often characterized by large plots and stately designs, mirror the Abbottsford aesthetic of spaciousness and architectural magnificence. But more than the homes themselves, it's the spirit of unity and the shared sense of belonging in Hillwood that draws parallels to the close-knit community vibe of Abbottsford. Activities and community events are frequent, and residents take immense pride in both their individual homes and the neighborhood as a whole.
Food Scene
When it comes to dining near Abbottsford in Nashville, TN, residents and visitors are truly spoiled for choice. The area boasts an eclectic mix of dining experiences, drawing inspiration from Nashville's rich culinary heritage and adding a twist of contemporary flair.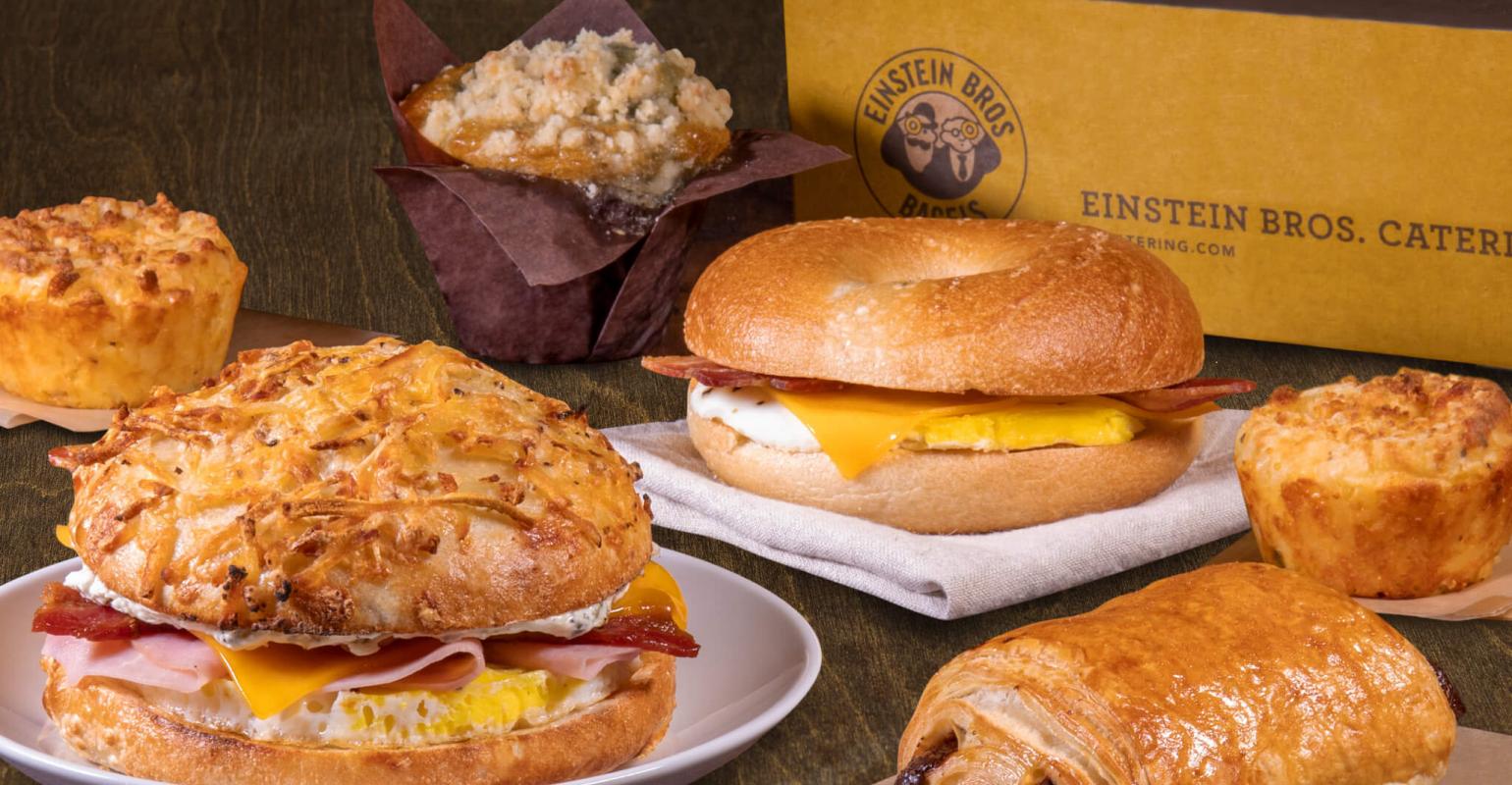 Just a short drive from Abbottsford, one can find a multitude of Southern eateries offering timeless classics. Picture this: warm, flaky biscuits served with honey butter, fried chicken that's crispy on the outside and tender on the inside, and creamy grits that melt in your mouth. These are the staples of Southern comfort food, and they're a testament to Nashville's culinary roots. Many of these establishments, some of which have been serving patrons for decades, have their own secret recipes passed down through generations. And while each might claim to serve the best hot chicken or barbecue ribs in town, it's the delightful differences and unique touches in every dish that make exploring these eateries a culinary adventure.
For those looking for a more contemporary dining experience, the vicinity of Abbottsford doesn't disappoint. A wave of innovative chefs has established a presence here, blending global culinary techniques with local ingredients. From fusion restaurants that might pair traditional Southern staples with Asian or Latin flavors to upscale establishments offering a farm-to-table experience, there's a sense of culinary innovation in the air. Patrons can enjoy dishes that are both familiar yet refreshingly novel, a reflection of Nashville's evolving food scene.
Cafes and bakeries around Abbottsford deserve a special mention too. Be it for an early morning coffee, a midday pick-me-up, or a place to unwind in the evening, these cozy spots often become community favorites. They're places where baristas know customers by name and where freshly baked pastries remind many of home-cooked delights. With an ambiance that often blends the rustic charm of Nashville with modern decor elements, these cafes serve as perfect nooks for both relaxation and socialization.
And let's not forget about the vibrant array of international cuisines. From authentic Italian pizzerias to Thai food bursting with flavor, the area near Abbottsford represents a microcosm of global culinary delights. These restaurants not only offer residents a taste of the world but also showcase Nashville's diverse and inclusive community spirit.
Entertainment
Ah, the entertainment and sporting culture around Abbottsford, Nashville! It's truly something to experience. Nestled in the heart of the Music City, there's never a shortage of live music around. Whether you're into country, blues, or rock, there's always a tune humming in the background. Legendary venues like the Ryman Auditorium and the Bluebird Cafe are just a hop, skip, and jump away from Abbottsford. On any given night, one might catch both budding musicians and established artists strumming their guitars, pouring their souls into heartfelt ballads.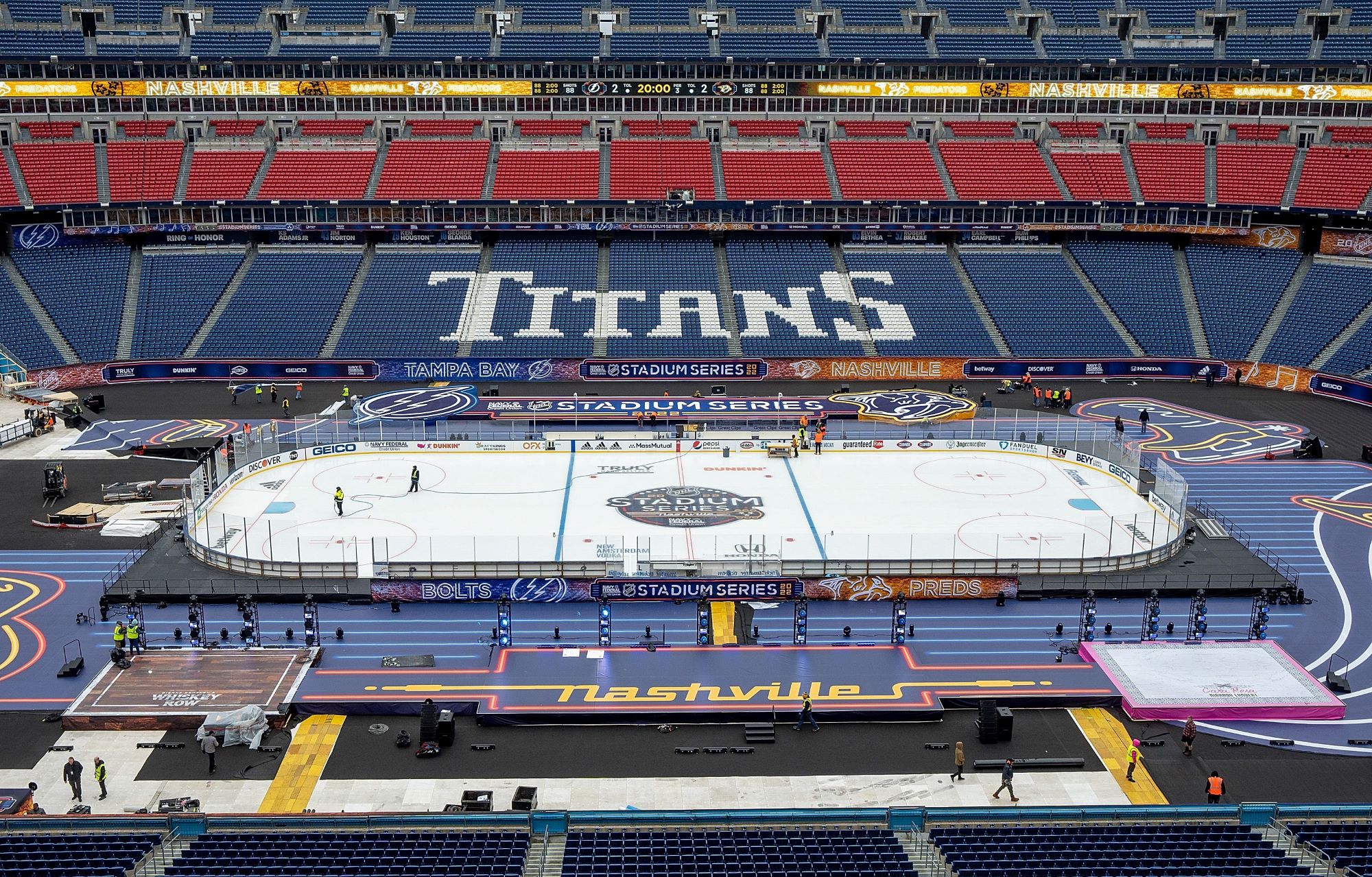 But Nashville isn't just about music. The city's theater and arts scene is vibrant, with venues showcasing everything from Broadway-style productions to avant-garde plays. Residents of Abbottsford often find themselves venturing out to enjoy an evening of drama, comedy, or dance, with performance arts centers regularly hosting shows that captivate audiences.
On the sporting front, there's an undeniable passion for both college and professional sports in the vicinity. The roar of the crowd at Nissan Stadium during a Tennessee Titans game is absolutely electrifying. Football fans in the Abbottsford area often sport their navy blue and Titan blue jerseys, coming together in camaraderie, regardless of the season's ups and downs. Not to be outdone, the Nashville Predators, the city's beloved NHL team, brings hockey enthusiasts to the Bridgestone Arena, where the atmosphere is nothing short of exhilarating.
For those who lean more towards college sports, the Vanderbilt Commodores offer a spirited collegiate atmosphere. With both their basketball and football games drawing in crowds, it's evident that the sporting spirit is deeply ingrained in Nashville's DNA.
In between the major events, there are also myriad smaller events, festivals, and fairs celebrating everything from food to literature. The area around Abbottsford buzzes with activity all year round, ensuring that residents and visitors alike always have something to look forward to, be it an evening of music, a gripping play, or a nail-biting game.
Health and Wellness
When it comes to embracing a healthy and balanced lifestyle, the areas surrounding Abbottsford in Nashville, TN, certainly have plenty to offer. A tapestry of opportunities awaits those who are keen on nourishing both their body and mind.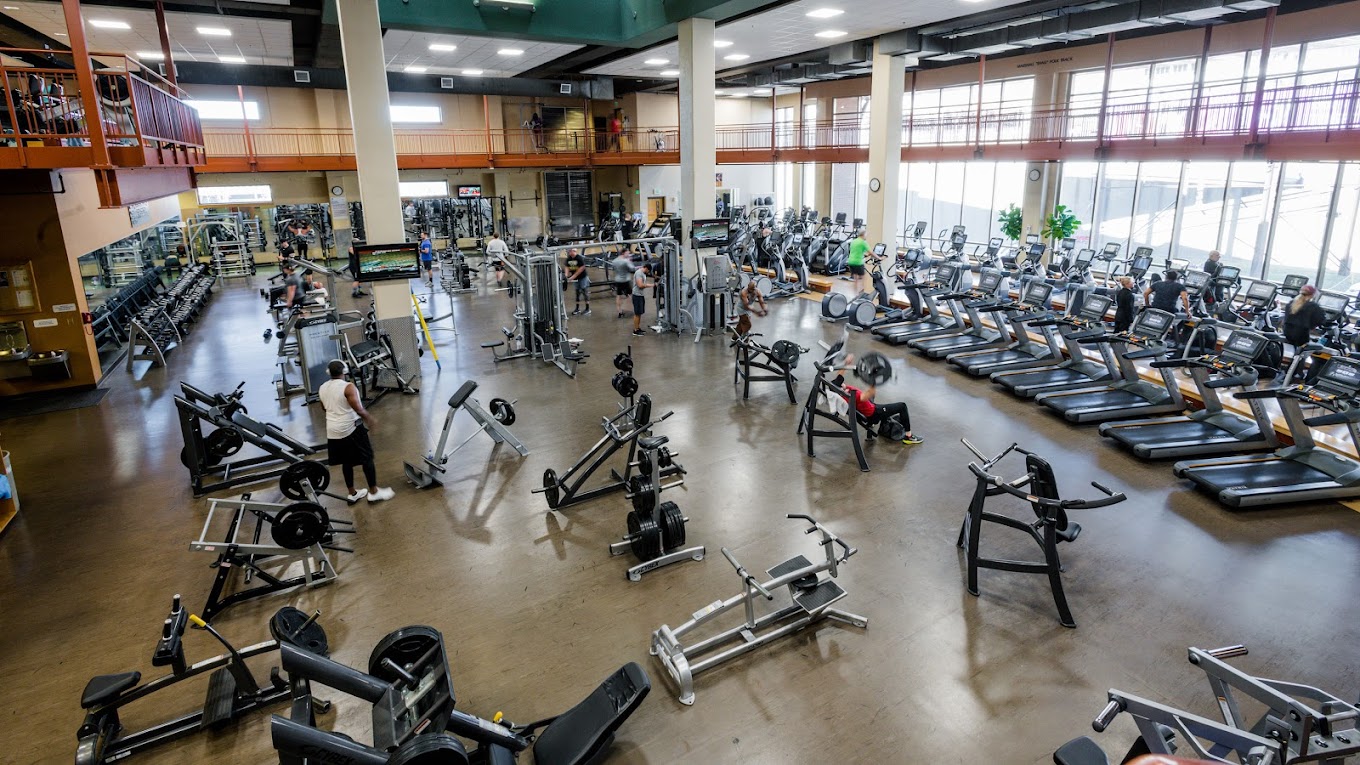 One of the standout features around Abbottsford is the abundance of green spaces. Parks, often dotted with jogging trails, yoga spots, and serene lake views, are where residents frequently head to, either for a morning run or an evening stroll. These green lungs not only offer a breath of fresh air but also act as community hubs where fitness enthusiasts, families, and nature lovers converge. Whether it's weekend Tai Chi sessions under the canopy or group meditation by the lakeside, these parks have become synonymous with wellness.
Fitness centers and gyms in the vicinity are as diverse as they are numerous. From state-of-the-art equipment to a roster of classes ranging from aerobics to Zumba, there's something for everyone. Many of these facilities also offer specialized training sessions and workshops, catering to all—from novices to fitness buffs. With personal trainers guiding individuals towards their wellness goals and community classes fostering group motivation, the journey to physical fitness is both personal and communal.
The burgeoning yoga and mindfulness community around Abbottsford deserves a special mention. A myriad of studios, each with its own unique approach, have sprouted in recent years. Whether it's hot yoga, aerial yoga, or traditional hatha practices, the choices are vast and varied. Beyond just the physical aspect, many of these studios focus on holistic well-being, offering meditation classes, spiritual workshops, and retreats.
On the nutritional front, there's a noticeable shift towards organic and health-conscious dining. Numerous cafes and eateries emphasize locally-sourced, fresh ingredients, offering dishes that are as nutritious as they are delicious. Farmers' markets, a regular feature in the community calendar, are where residents head to for their fix of fresh produce, artisanal bread, and other organic goodies.
Lastly, for those looking at alternative therapies and wellness treatments, the area doesn't disappoint. From chiropractic clinics to acupuncture and massage therapy centers, holistic wellness is at the fingertips of Abbottsford residents. These establishments, often helmed by experts in their respective fields, ensure that wellness isn't just a buzzword, but a way of life in the heart of Nashville.
Outdoor Lifestyle
Living near Abbottsford in Nashville, TN, residents are truly blessed with a myriad of parks, nature spots, and outdoor lifestyle options. The charm of the South is beautifully reflected in these natural oases, making them essential retreats for those seeking a connection with nature amidst city life.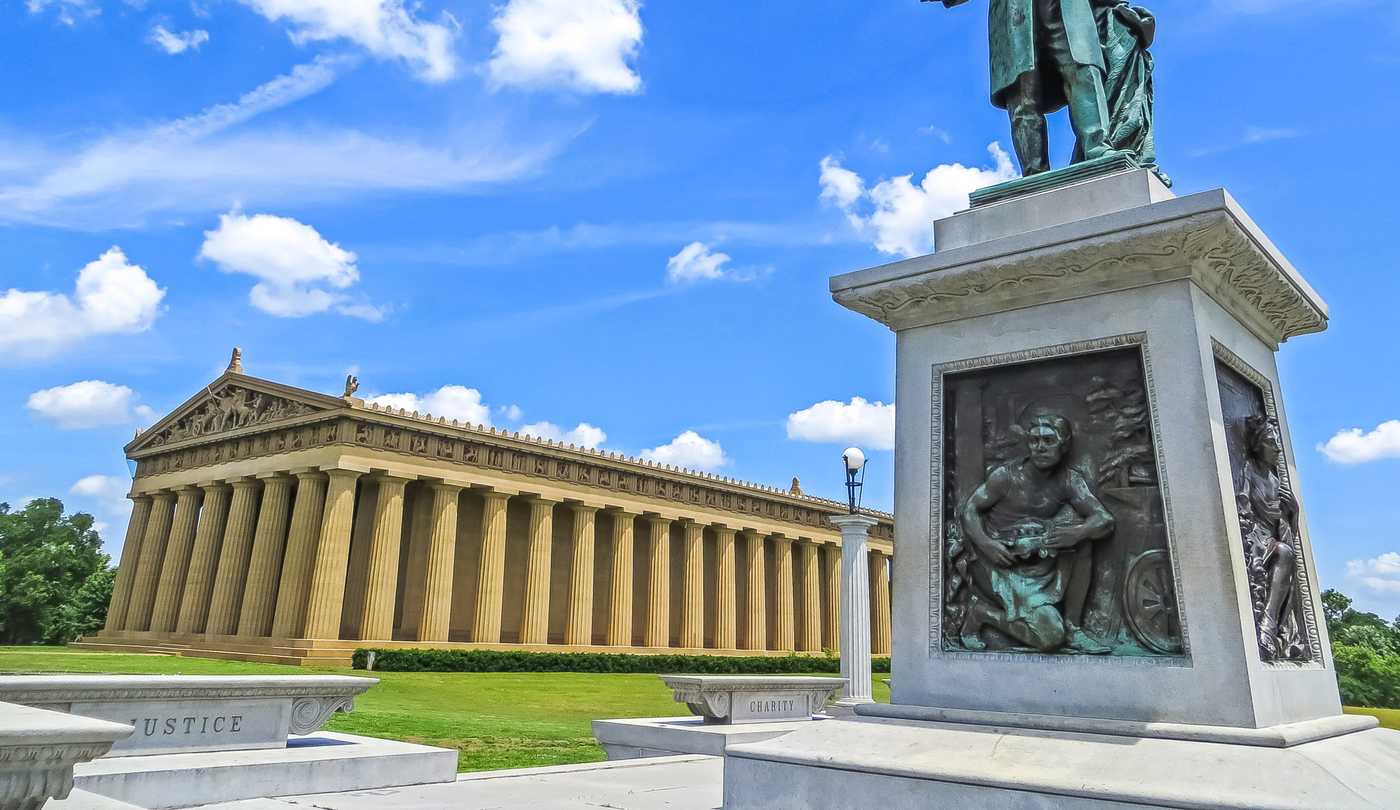 A favorite for many in the area is the Centennial Park. Sprawling over a vast expanse, it's more than just a park; it's a slice of history and culture nestled amidst lush greenery. The replica of the Parthenon stands as a testament to Nashville's moniker, "the Athens of the South". But beyond its historical structures, Centennial is a haven for joggers, picnickers, and families enjoying weekend outings. The serene lake with its ducks and swans offers a picturesque backdrop for relaxation and introspection.
For the adventure enthusiasts, the nearby Warner Parks, comprising Edwin and Percy Warner Parks, beckon with their winding hiking and biking trails. Each trail offers varying levels of difficulty, ensuring that both beginners and seasoned hikers find their stride. The dense canopies, bubbling streams, and occasional deer sightings make these treks genuinely rejuvenating. And for those who prefer a relaxed afternoon, the open meadows are perfect for a game of catch or simply lying down with a book.
The Harpeth River, not too far from Abbottsford, provides another dimension to the outdoor lifestyle. Kayakers and canoeists often dot its waters, navigating its calm stretches and occasional rapids. It's not uncommon to find groups setting up camp by the riverbank, their laughter echoing amidst the chorus of chirping birds and rustling leaves.
Nashville's greenways are another outdoor gem, connecting parks, schools, and neighborhoods. These linear parks offer safe passages for walkers, joggers, and cyclists, allowing them to traverse the city amidst nature. For Abbottsford residents, these greenways often serve as the perfect routes for morning jogs or evening bicycle rides, providing scenic views without the hindrance of traffic.
Community gardens, too, are becoming a popular fixture around Abbottsford. More than just spots to cultivate flowers and produce, they're spaces where community members bond, children learn about nature, and the spirit of sustainability thrives.
All in all, the areas surrounding Abbottsford are a testament to Nashville's commitment to preserving its natural heritage. They provide a harmonious blend of leisure, adventure, and community bonding, ensuring that the outdoors is an integral part of life for its residents.
Education
For residents of Abbottsford in Nashville, TN, education is a cornerstone, and the array of both private and public school options stands as a testament to the community's dedication to providing quality educational experiences for its young minds.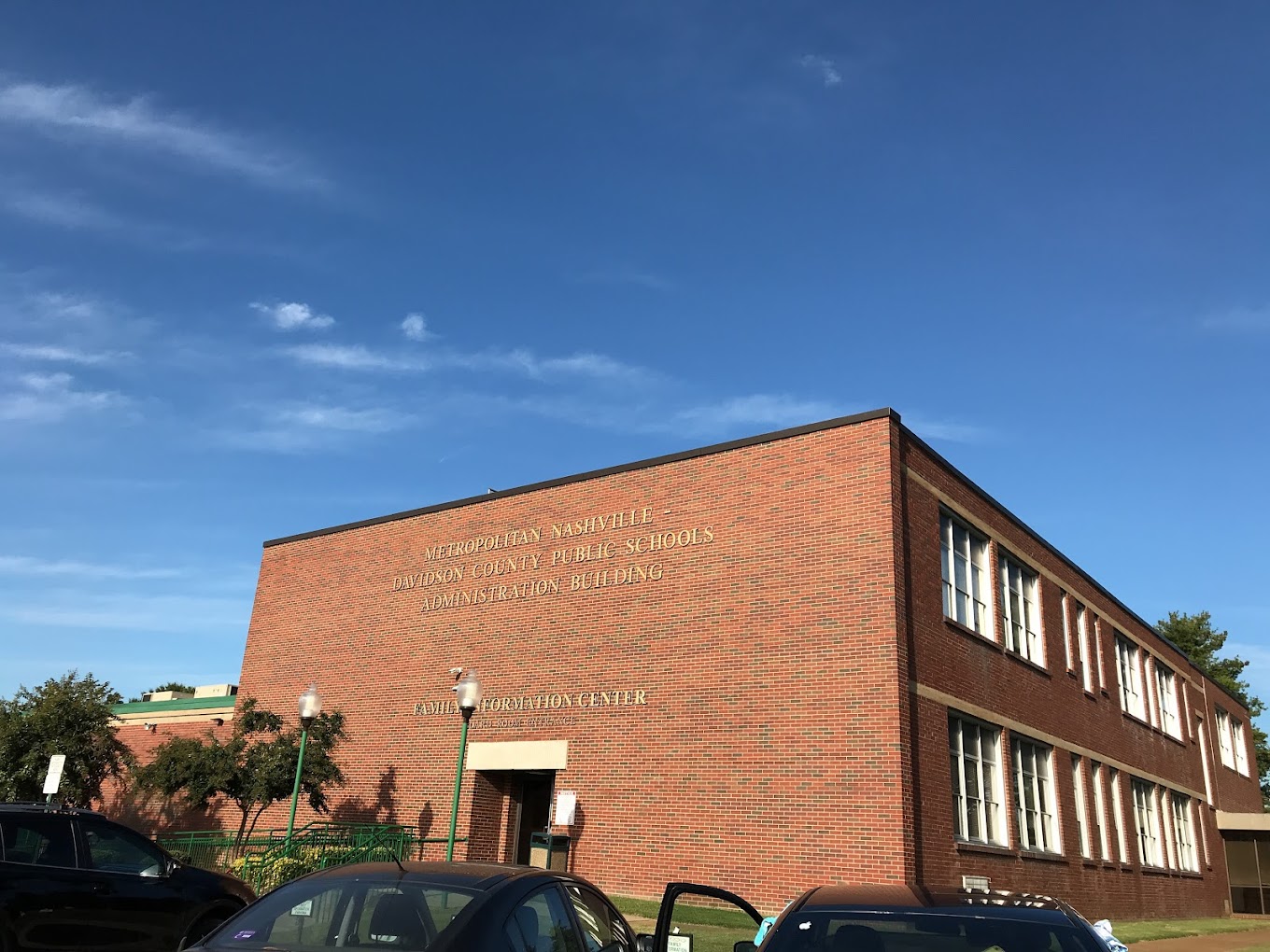 Starting with the public school spectrum, Nashville's Metropolitan Public School system is extensive and well-established. Schools in the vicinity of Abbottsford are known for their commitment to academic excellence and holistic student development. Many of these institutions have established strong community ties, resulting in parents and local organizations actively participating in school events and initiatives. With a diverse curriculum and a range of extracurricular activities, students in these schools are equipped not only with academic knowledge but also with life skills that will serve them well in the future.
On the other hand, the private education sector in and around Abbottsford is equally robust. These institutions, many with storied histories and traditions, offer tailored educational experiences often in smaller class settings. This allows for more personalized attention, fostering an environment where students often excel both academically and personally. Whether it's faith-based institutions or schools that focus on specific pedagogies like Montessori or Waldorf, there's a diverse selection to fit the varying needs and preferences of Abbottsford families.
Moreover, some of the city's esteemed preparatory schools are within a reasonable distance of Abbottsford. These schools, renowned for their rigorous curricula and stellar college placement records, are often the choice for families who are looking to provide their children with a strong foundation for higher education.
Not to be overlooked are the special education programs and schools that cater to students with unique learning needs. These institutions, both public and private, offer specialized curricula, resources, and trained educators who ensure that every student receives the education best suited to them.
In essence, Abbottsford's position in Nashville means that its residents are strategically placed at the crossroads of diverse and quality educational choices. With a range of options from public to private, traditional to alternative, the community ensures that every child's educational journey is as enriching as it is enlightening.
Shopping and Retail
For those who call Abbottsford in Nashville, TN home, or even for visitors just passing through, the array of shopping and retail options nearby is sure to delight. With a mix of both classic retail centers and charming boutique shops, the area ensures that every shopping excursion becomes a unique experience.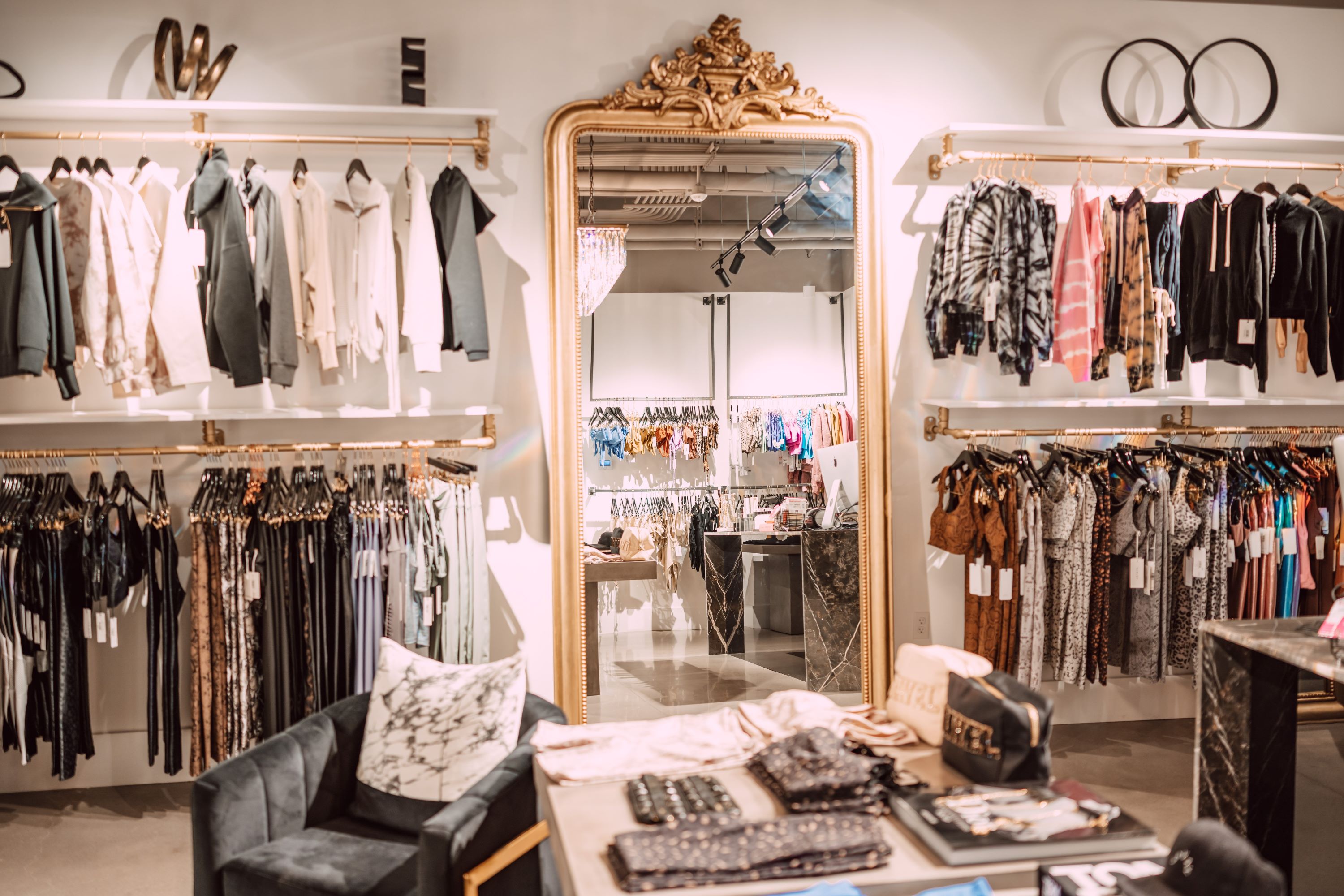 At the heart of the shopping scene are the malls and retail centers that are easily accessible from Abbottsford. These hubs are where you'll find a plethora of brands, ranging from high-end designer names to more wallet-friendly options. Whether you're in search of the latest fashion trends, picking up household essentials, or looking for a perfect gift, these retail centers have got you covered. And it's not just about shopping; many of these centers are replete with cafes and entertainment options, making them perfect for a full day out.
Now, if you're someone who prefers a more intimate shopping experience, the boutique stores sprinkled around the Abbottsford vicinity are your go-to spots. These stores, often run by local entrepreneurs, offer curated selections that you won't find in mainstream retail chains. Whether it's handcrafted jewelry, vintage clothing, artisanal home decor, or locally-made skincare products, each boutique tells a story and offers a personal touch. It's quite common for shoppers to strike up conversations with store owners, learning about the origins of products and even getting customized recommendations.
Then there are the specialty shops. Be it a bookstore that transports you to a different world with its vast collection, a music store that celebrates Nashville's rich musical legacy, or an art supplies shop catering to the city's vibrant arts community, these stores add depth and dimension to the local shopping scene.
Of course, no shopping experience would be complete without the farmer's markets and pop-up stalls that often grace the streets and open spaces around Abbottsford. These markets not only offer fresh produce but also serve as platforms for local artisans to showcase their crafts, from handwoven baskets to gourmet sauces and jams.
In essence, the shopping landscape near Abbottsford is as diverse as it is dynamic. It beautifully melds the convenience of contemporary retail with the charm of boutique shopping, ensuring that residents and visitors alike find joy in every shopping journey.
Business and Economy
Ah, the business landscape around Abbottsford, Nashville, TN, is quite the vibrant tapestry. Reflecting the eclectic spirit of Nashville itself, the industries and businesses in the vicinity serve as the pillars supporting the local economy and community.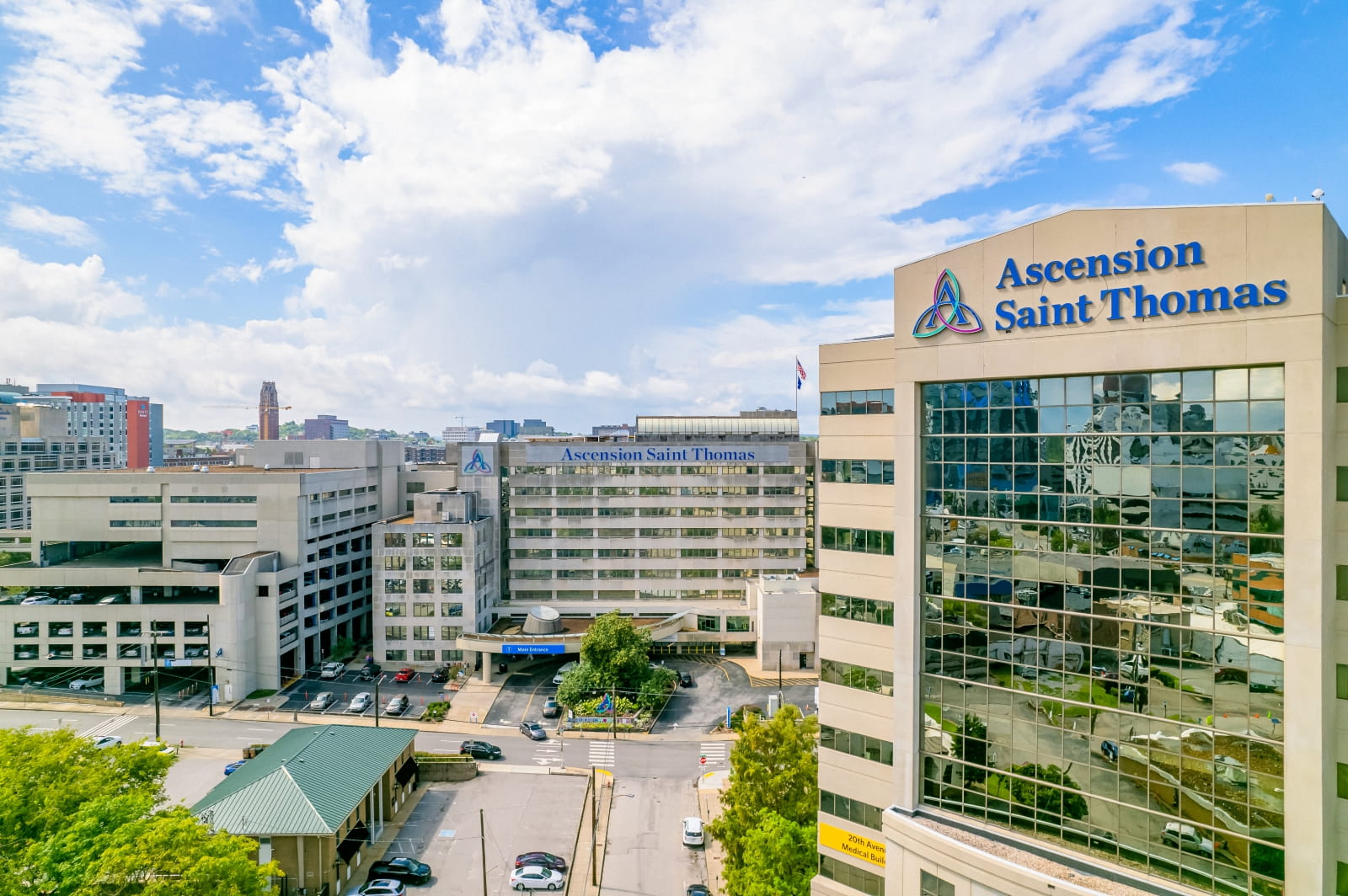 First and foremost, there's no discussing Nashville without a nod to its deep-rooted music industry. Often dubbed the "Music City," Nashville's influence in the world of music, especially country and gospel, is undeniable. Around Abbottsford, you'll find a medley of recording studios, music management companies, and venues that play a crucial role in nurturing talents and showcasing them to the world. Every chord struck, every record produced, not only adds to the city's rich musical legacy but also infuses the local economy with vigor.
Complementing the music scene is the burgeoning entertainment and arts sector. With an increasing number of production houses and studios setting up shop in Nashville, the city is steadily staking its claim in the broader entertainment world. Abbottsford's proximity to these hubs makes it a strategic location for professionals and businesses operating in this sphere.
Healthcare is another dominant industry in the region. Nashville is home to some renowned hospitals and healthcare institutions, and many have sprawling campuses and research centers not too far from Abbottsford. These establishments not only provide top-notch healthcare services but are also significant employers in the area, driving growth and stability in the local economy.
Higher education and research institutions in and around Nashville also contribute significantly to the economic fabric. With several renowned universities close to Abbottsford, there's a constant influx of students, educators, and researchers. This academic vibrancy spills over into startups, tech companies, and innovation hubs that often collaborate with these institutions.
Lastly, tourism, given Nashville's rich history and cultural significance, plays a pivotal role in the local economy. Boutique hotels, eateries, and travel-related businesses dot the landscape around Abbottsford, catering to the steady stream of visitors eager to soak in the city's charm.
In essence, the area surrounding Abbottsford boasts a dynamic blend of industries — from music and entertainment to healthcare and education. Each sector, in its unique way, reinforces Nashville's reputation as a city of innovation, culture, and economic vitality.
Hotels and Lodging
When you find yourself in the vicinity of Abbottsford, Nashville, TN, whether you're a traveler on the go or someone looking for a delightful staycation, you'll be pleasantly surprised by the array of accommodation options available. This region truly embraces the spirit of Southern hospitality, offering a range of places to rest and rejuvenate.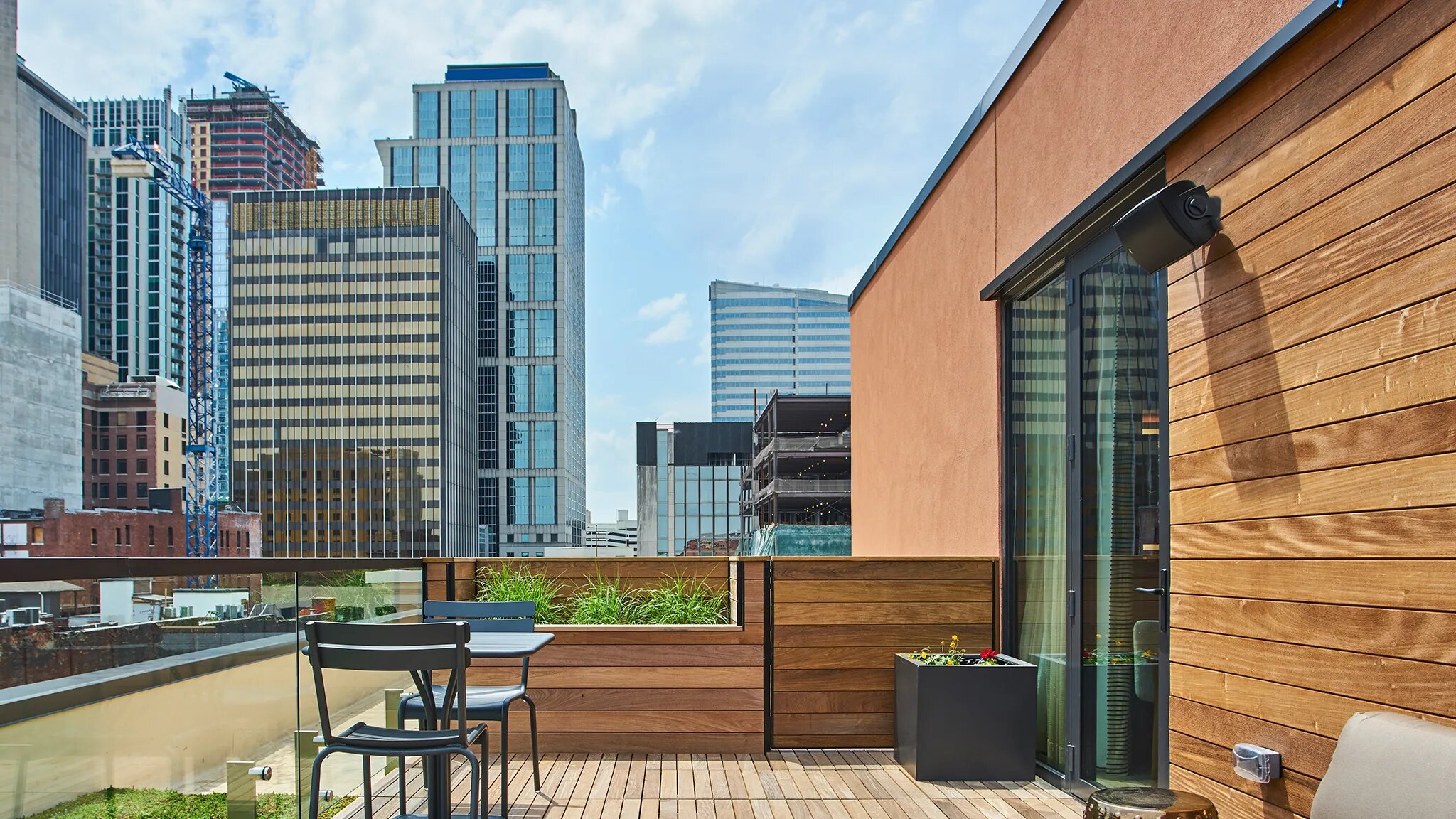 Nashville, with its growing popularity as a travel destination, boasts a collection of upscale hotels that are just a stone's throw away from Abbottsford. These establishments, often part of renowned chains, are synonymous with luxury and convenience. From lavish suites with panoramic city views to top-tier amenities like rooftop pools and gourmet dining options, these hotels are where opulence meets comfort. Their central location also makes them ideal for business travelers or tourists looking to explore the city's landmarks.
But if you're someone who prefers a more intimate and homey setting, the bed and breakfast options around Abbottsford might be more up your alley. These establishments, often set in charming, refurbished historic homes, provide a glimpse into Nashville's rich past. Each room in these B&Bs tells a story, decorated with antiques and artifacts reminiscent of a bygone era. The hosts, with their wealth of local knowledge and warm Southern charm, make sure guests feel right at home. Morning breakfasts, often homemade and featuring local delicacies, ensure you start your day on a delightful note.
For those who desire a middle ground between the grandeur of hotels and the coziness of B&Bs, boutique hotels and lodges offer the perfect balance. These places, with their unique themes and personalized touch, cater to travelers looking for an experience rather than just a place to sleep. Whether it's a music-themed lodge celebrating Nashville's rich musical heritage or a contemporary boutique hotel highlighting modern art, each stay becomes a memorable story.
In summary, the areas surrounding Abbottsford truly cater to every kind of traveler. From luxurious hotels to quaint bed and breakfasts, every establishment seeks to provide a memorable stay, ensuring visitors get a true taste of Nashville's renowned hospitality.
Travel and Transportation
Navigating around Abbottsford, Nashville, TN, especially for newcomers or visitors, is often a topic of interest. Whether it's for business or pleasure, knowing how to get in and out of the area is crucial, and thankfully, the vicinity of Abbottsford is quite favorable in terms of transportation.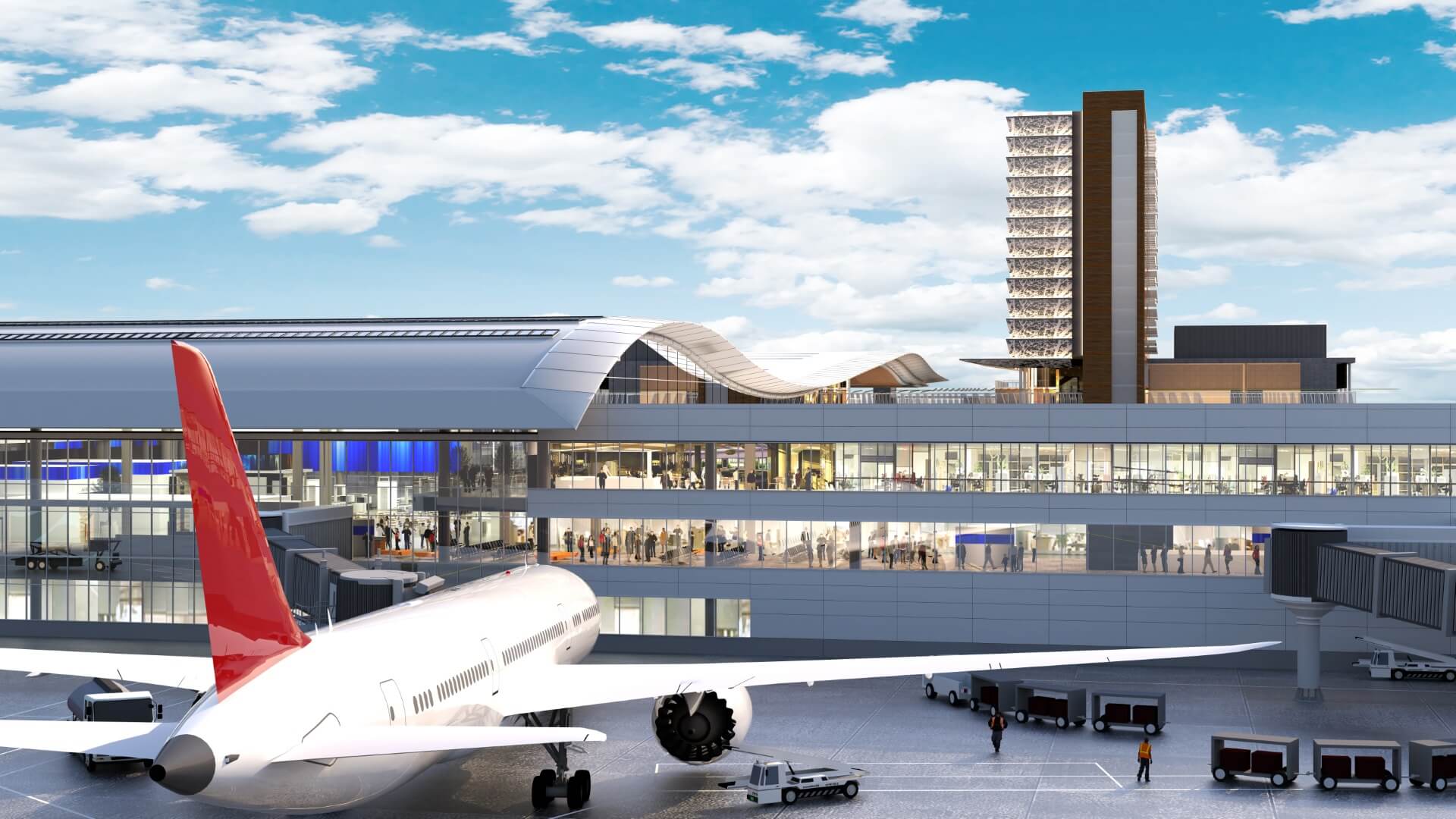 Let's talk about air travel first. The Nashville International Airport is the primary gateway to the city for those arriving by air. Conveniently located, it's not a long drive from Abbottsford, making it relatively straightforward for residents or visitors to catch their flights or head home after landing. The airport itself is quite bustling, serving numerous domestic and international flights, and it's been modernized over the years to ensure travelers have a comfortable experience. Whether you're hopping on a flight for a weekend getaway or welcoming friends from out of town, the proximity to the airport is undeniably a perk for Abbottsford residents.
Now, when it comes to public transportation, Nashville has been investing in expanding its options. The Metropolitan Transit Authority (MTA) offers a range of bus services that connect various parts of the city, including areas around Abbottsford. These buses are a lifeline for many, especially those who prefer not to drive. They're relatively frequent, and with evolving infrastructure, they're becoming even more efficient.
For those who prefer the rails, there's the Music City Star commuter train. While its routes are a bit limited compared to larger metropolitan areas, it's a boon for those living or working along its path. It's an excellent option for daily commuters or anyone wanting to explore certain parts of the city without the hassle of driving.
Of course, in today's digital age, ride-sharing platforms like Uber and Lyft have become ubiquitous, and they're readily available in and around Abbottsford. Whether you're heading out for a night on the town, need a quick ride to a meeting, or are making your way to the airport, these services offer a convenient alternative to traditional taxis or public transport.
All in all, while Abbottsford exudes a certain peaceful, residential charm, its connectivity to key transportation hubs ensures that residents and visitors are never too far from the hustle and bustle or the wider world beyond Nashville's city limits.