Abbington Park, Nashville TN Homes for Sale
Abbington Park, Nashville TN Homes for Sale
September 27, 2023
Abbington Park Homes
Homes in Abbington Park, Nashville, TN, have become emblematic of a fusion between traditional Southern charm and modern amenities. Many of these residences boast expansive layouts with meticulously designed interiors. Architectural features such as brick facades, spacious porches, and gabled roofs are common, reflecting the rich history and aesthetics of the region. Moreover, the inclusion of large windows in many homes ensures that interiors are bathed in natural light, fostering a warm and welcoming atmosphere for residents and guests alike.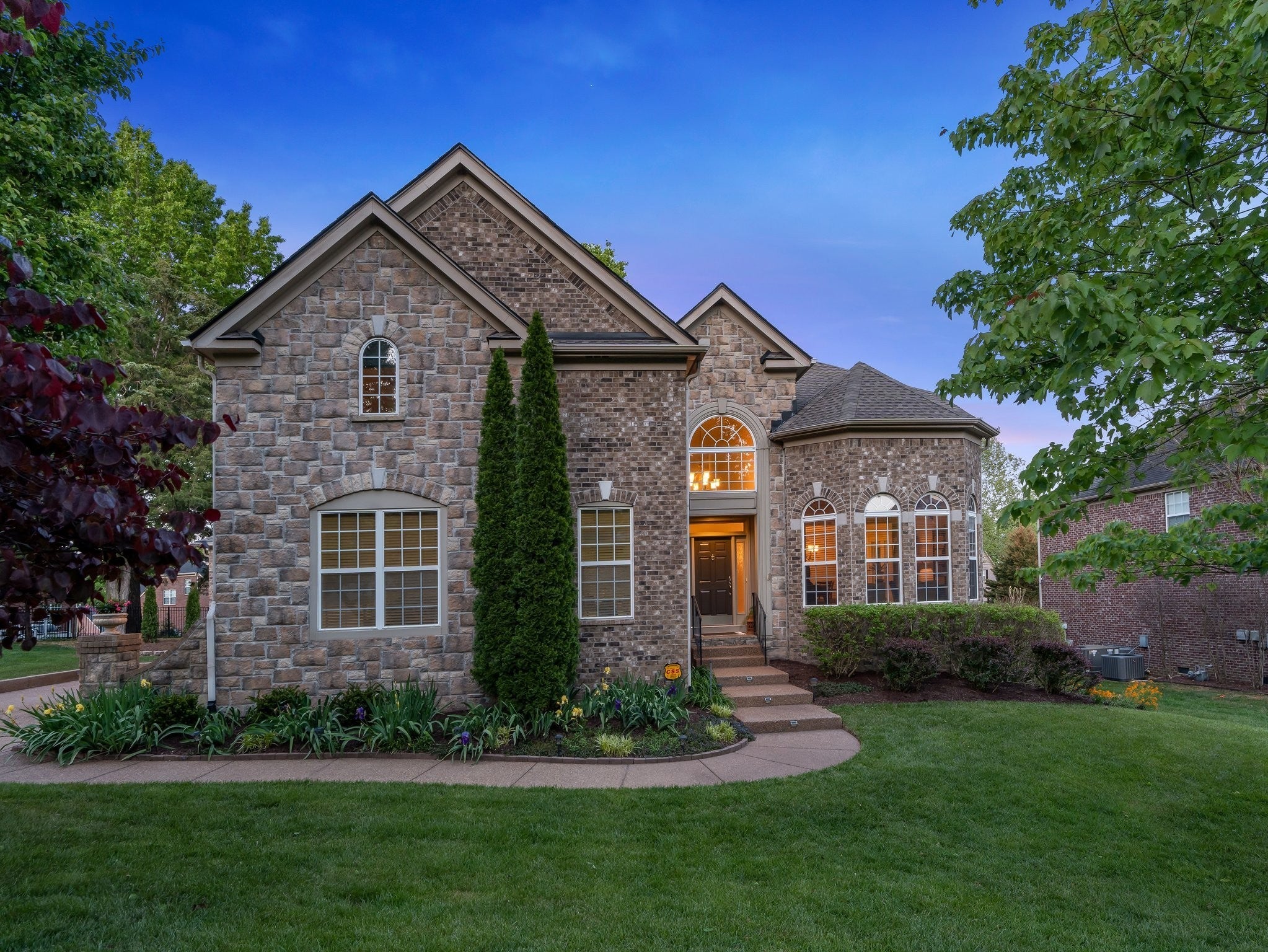 The interiors of homes in Abbington Park are often accentuated with state-of-the-art fittings and fixtures. Hardwood floors, granite countertops, and stainless steel appliances are frequent features, showcasing the blend of tradition and modernity that these homes offer. Open floor plans are increasingly popular, providing homeowners with the flexibility to design their spaces to suit their unique tastes and needs. This spaciousness is not just confined to the interiors. Many properties in Abbington Park are situated on generously sized lots, giving homeowners ample outdoor space to cultivate gardens, set up entertainment areas, or simply enjoy the serenity of their surroundings.
Beyond the individual characteristics of the homes, the surrounding community of Abbington Park has much to offer its residents. Tree-lined streets and well-maintained sidewalks invite residents to take leisurely walks or engage in morning jogs, fostering a strong sense of community and neighborliness. Furthermore, the neighborhood benefits from its strategic location. Despite its tranquil setting, Abbington Park is conveniently close to various amenities such as shopping centers, dining options, and recreational facilities, ensuring that residents never feel too far from the conveniences of urban life.
Equally noteworthy is the sense of community and togetherness that permeates Abbington Park. Residents often speak of the neighborhood's close-knit atmosphere, where neighbors know one another and communal events are frequent. Local gatherings, block parties, and neighborhood-wide celebrations are commonplace, fostering a sense of belonging and unity among inhabitants. This camaraderie is further enhanced by a range of local clubs, organizations, and volunteer opportunities that allow residents to connect, collaborate, and contribute to their community's well-being.
In terms of safety and security, Abbington Park boasts a low crime rate, further accentuating its appeal as a residential choice for families and individuals alike. Local community watch programs, combined with a proactive approach by residents, ensure that the neighborhood remains secure and tranquil. The close proximity of schools, parks, and other family-friendly amenities make it particularly appealing for families with children, reinforcing Abbington Park's reputation as not just a place to live, but a place to truly call home.
Similar Communities
Nashville, renowned for its vibrant culture and Southern charm, hosts a myriad of neighborhoods that rival Abbington Park in terms of price point, construction, and lifestyle. One such neighborhood is the idyllic Maplewood Heights. Like Abbington Park, Maplewood Heights boasts homes that reflect a balance between the elegance of Southern architecture and contemporary designs. Brick exteriors, airy porches, and well-appointed interiors are characteristic of the homes here. Residents of Maplewood Heights enjoy the luxury of spacious living, with homes often set on expansive lots, offering ample backyard spaces that are ideal for gardening, entertaining, or simply soaking in the serenity of nature.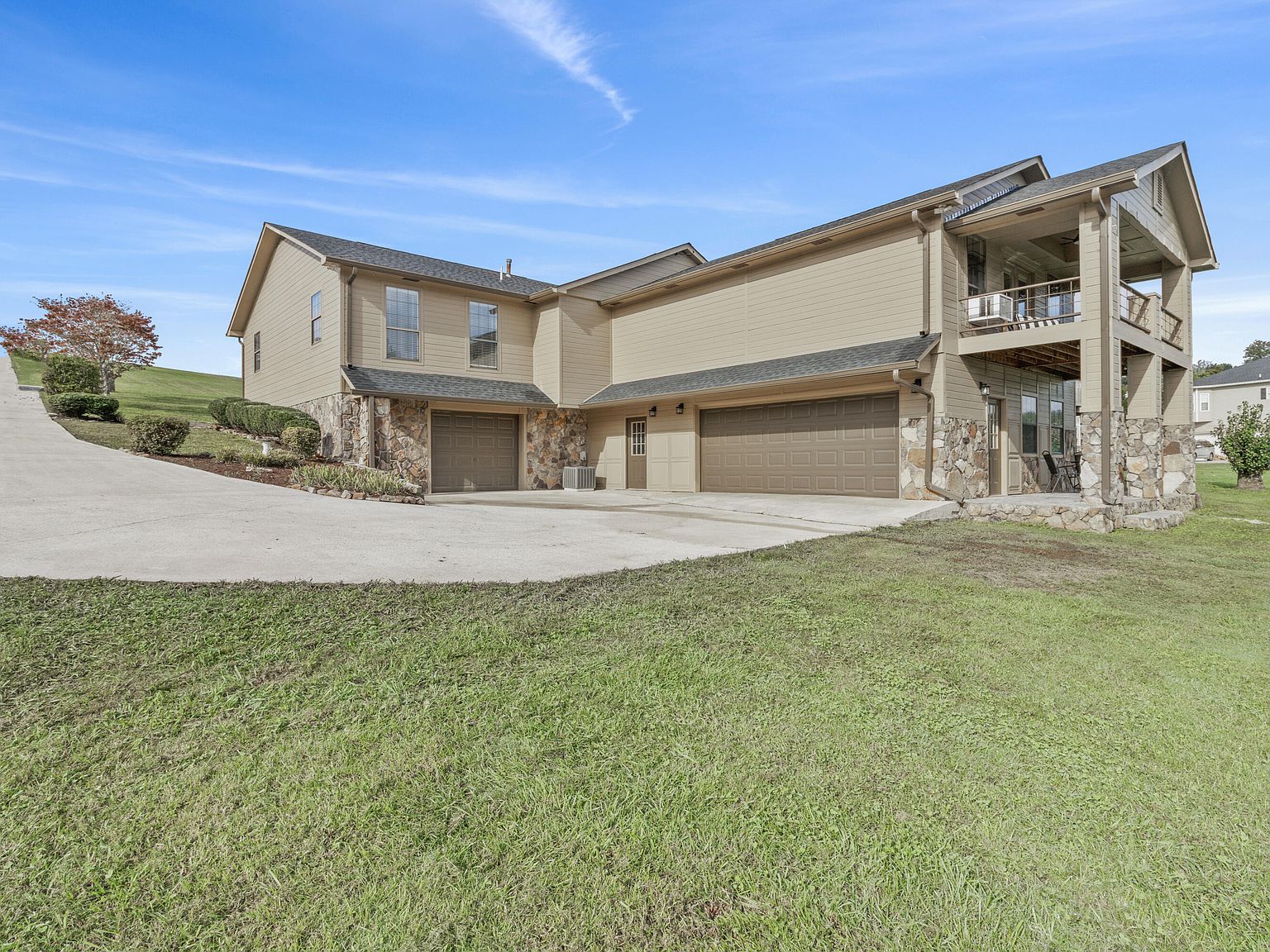 Another neighborhood that mirrors the allure of Abbington Park is Riverbend Estates. Situated strategically near some of Nashville's prime amenities, Riverbend Estates offers homeowners a blend of tranquility and accessibility. The homes here exude sophistication with features such as hardwood flooring, gourmet kitchens, and vaulted ceilings. Yet, despite these upscale amenities, Riverbend Estates maintains a close-knit, communal vibe. Families often congregate in local parks, community centers host a variety of events, and it's not uncommon to find neighbors sharing a coffee or an impromptu barbecue on weekends.
Whispering Pines is yet another gem in the Nashville region that bears a resemblance to Abbington Park in terms of its price point and lifestyle offerings. The homes in Whispering Pines are constructed with a focus on detail, aesthetics, and functionality. Traditional architectural elements seamlessly merge with modern designs to provide homes that are both timeless and in tune with contemporary needs. The neighborhood is interspersed with pockets of greenery, walking trails, and recreational areas. Like Abbington Park, Whispering Pines places a premium on fostering community ties. Local clubs, hobby groups, and social gatherings are integral to life here, ensuring that residents are always connected and engaged.
Lastly, Brookfield is a neighborhood that shouldn't be overlooked when considering locales similar to Abbington Park. While offering homes that echo the luxurious appointments and designs found in Abbington Park, Brookfield also emphasizes sustainable and eco-friendly living. Many homes come equipped with energy-efficient appliances, green roofing solutions, and sustainable landscaping. This conscious effort towards sustainability, however, doesn't compromise the sense of community. If anything, it enhances it. Brookfield residents are known for their shared commitment to the environment and often come together for community clean-up drives, tree planting sessions, and other eco-focused initiatives.
Food Scene
Ah, the dining scene near Abbington Park in Nashville is truly something to rave about! Just a stone's throw from the tranquil residences of Abbington Park, you'll discover a plethora of eateries that cater to a myriad of palates. The charm of Nashville's culinary landscape is its seamless blend of the traditional with the avant-garde, and this is readily apparent in the local eateries around this area.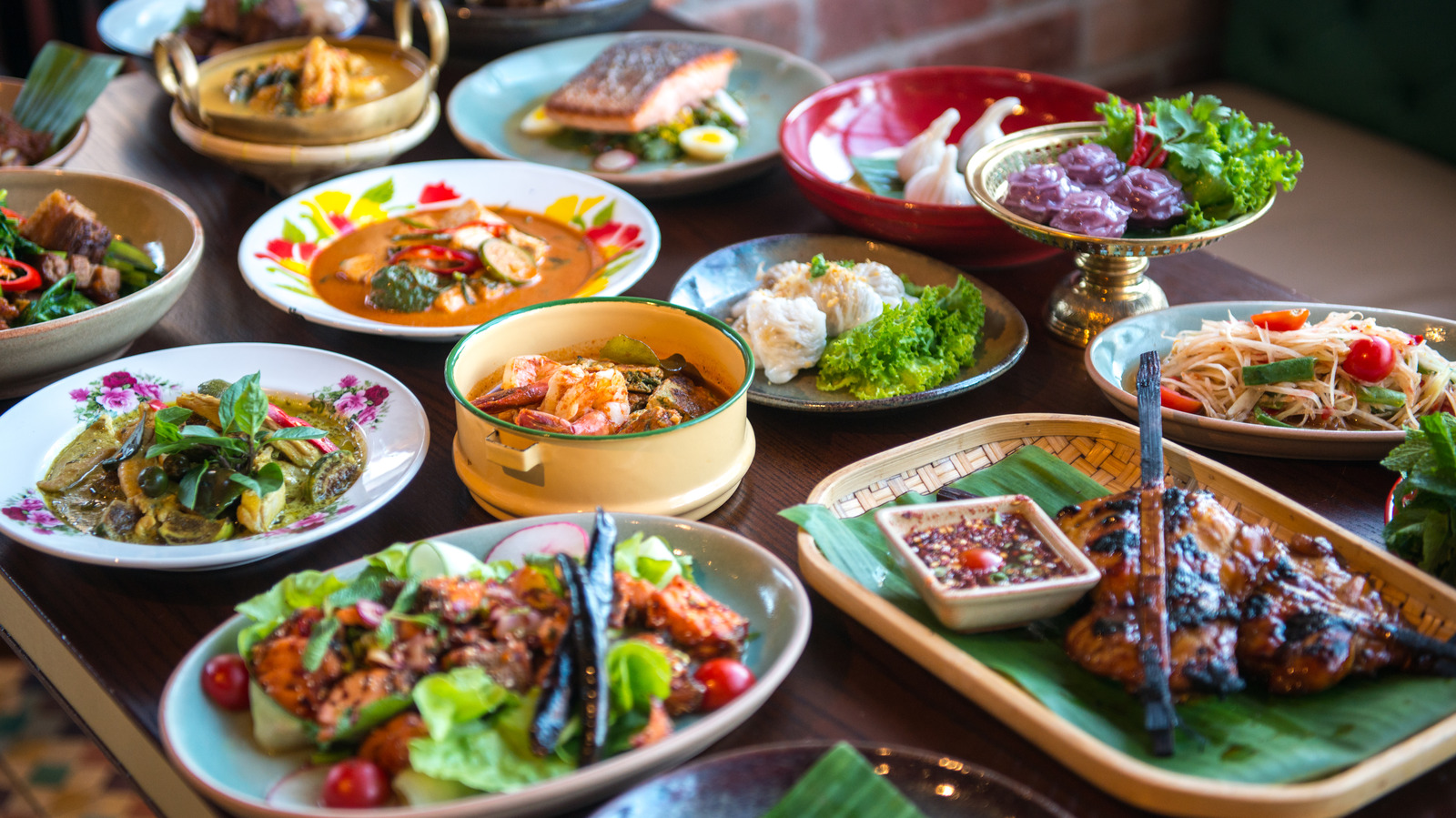 Take, for example, the Southern Belle Bistro – a favorite among locals and visitors alike. Here, they serve up hearty Southern classics that evoke nostalgia with every bite. From fried chicken that's perfectly crispy on the outside and juicy within, to rich, creamy grits that melt in your mouth, this bistro is the embodiment of comfort food. And if you're there during brunch, the biscuits and gravy are a must-try. They have the kind of dishes that make you want to linger just a bit longer, savoring both the flavors and the ambiance.
But if you're looking for something a tad more international, there's the Amara Avenue, which has been gaining quite a reputation for its authentic Thai dishes. The pad thai and green curry have been lauded for their perfect balance of flavors, and their mango sticky rice is the talk of the town. It's a wonderful spot for those evenings when you crave the aromatic spices and vibrant tastes of Southeast Asia.
For the lovers of Italian fare, Dolce Vita is a name that often pops up in conversations. Their wood-fired pizzas, fresh pasta, and an impressive wine list have garnered a loyal following. It's the kind of place where the aroma of freshly baked bread and simmering marinara sauce invites you in, promising an evening of gastronomic delights.
In addition to these spots, the area near Abbington Park is dotted with charming cafes, bakeries, and casual eateries, perfect for those quick bites or leisurely afternoon coffee sessions. All in all, for residents of Abbington Park and its vicinity, a culinary journey is always just around the corner.
Entertainment
When you find yourself living near Abbington Park in Nashville, you're truly in the heart of a city that's brimming with entertainment and sporting fervor. Nashville, often dubbed the 'Music City', never disappoints, and this rings true for the areas surrounding Abbington Park as well.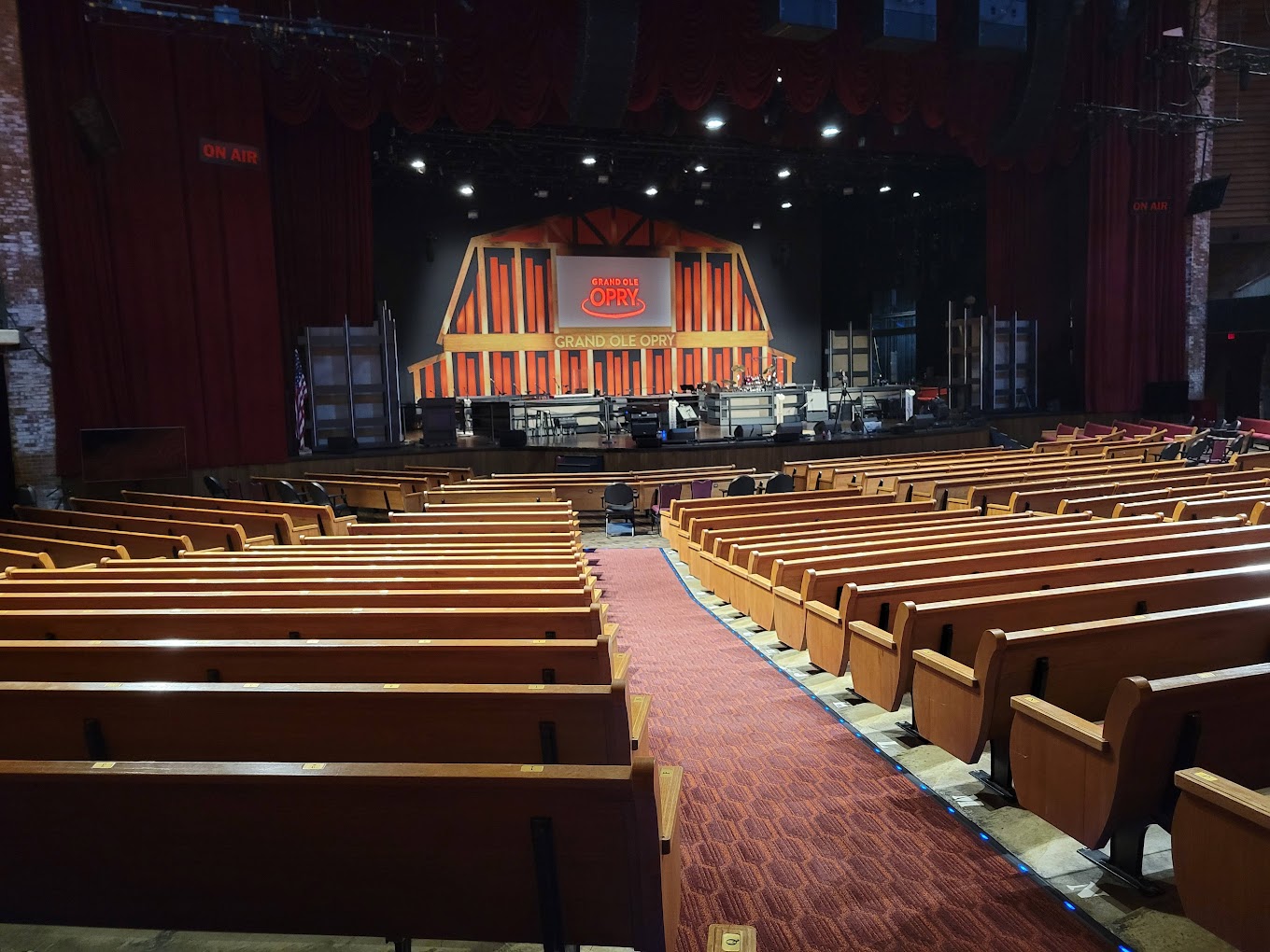 First and foremost, you can't mention Nashville without touching on its iconic music scene. While the Grand Ole Opry and Broadway's honky-tonk bars might be the first things that come to mind, the vicinity of Abbington Park offers a plethora of more intimate venues. These local spots host everything from emerging indie artists to renowned country stars, ensuring that on any given evening, there's a tune to get your foot tapping. It's easy to get lost in the rhythm of the city, with impromptu jam sessions and live gigs becoming a regular fixture of one's social calendar.
Beyond the music, the arts scene is vibrant and varied. Nearby theaters often put on a range of shows, from contemporary plays to classic performances, providing an enriching experience for those keen on drama and culture. Moreover, local galleries frequently showcase the works of both budding and established artists, reflecting the rich tapestry of Nashville's creative community.
Switching gears to sports, the adrenaline rush is ever-present. While the Tennessee Titans and the Nashville Predators might command large fan bases for football and hockey respectively, local sporting events and fixtures provide their own brand of excitement. Whether it's a high-energy college basketball game or a community baseball match, there's always a game to catch or a team to cheer for. The local sports complexes and parks often host tournaments, making it easy for residents to engage in some friendly competition or simply enjoy the spectacle.
All in all, the area around Abbington Park promises not just serene living but also a pulsating energy that comes from its rich array of entertainment and sporting avenues. It's a locale where every day offers a new opportunity to indulge in the city's vibrant culture.
Health and Wellness
Living near Abbington Park in Nashville offers residents more than just scenic views and serene surroundings; it places them at the doorstep of a plethora of health and wellness options. For those passionate about keeping fit and leading a wholesome lifestyle, the area surrounding Abbington Park truly is a treasure trove.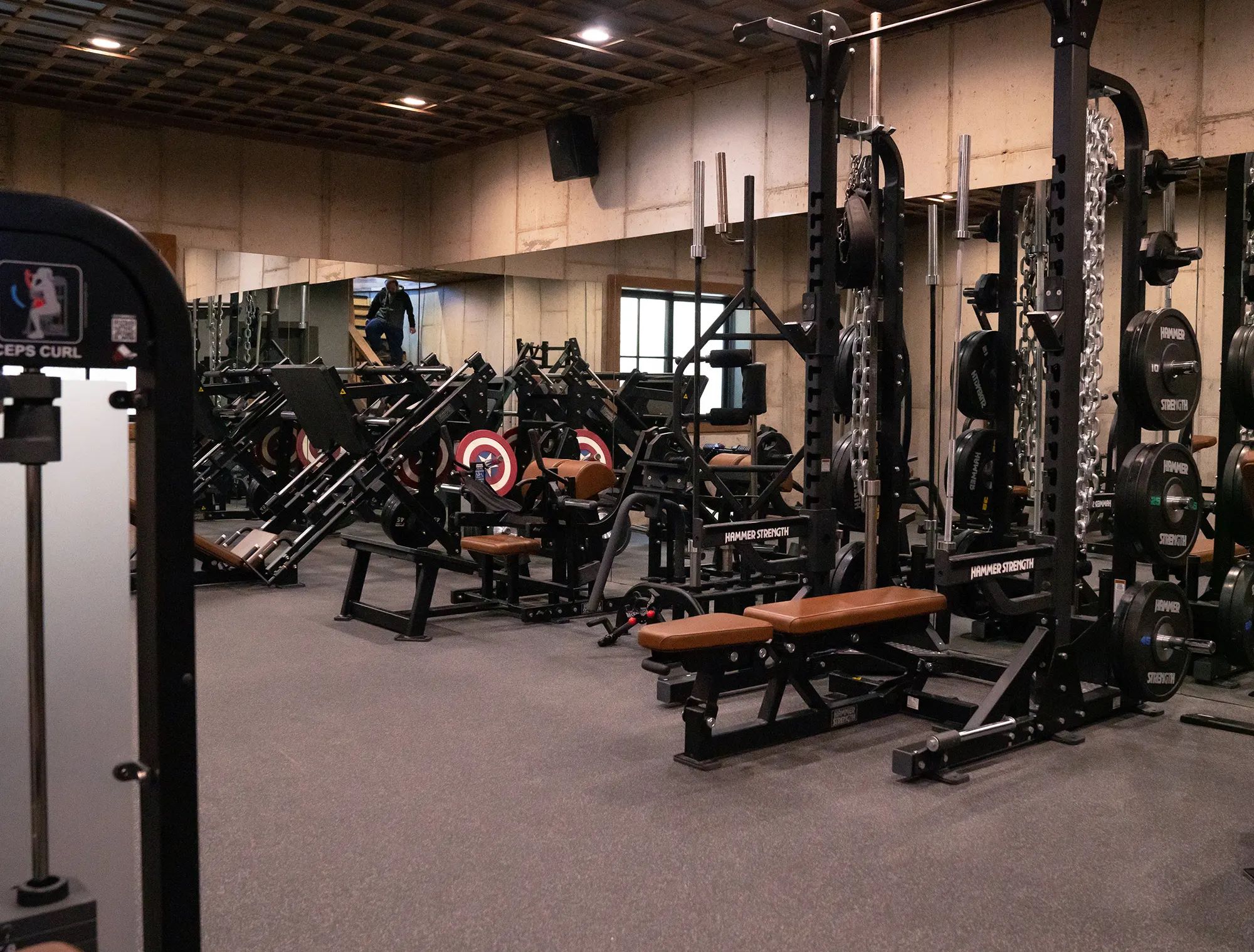 If you're someone who enjoys a good workout to kickstart your day, you're in luck. A variety of fitness centers, ranging from boutique yoga studios to state-of-the-art gyms, dot the landscape. The Yoga Sanctuary, for instance, is a beloved spot among many. Here, experienced instructors guide participants through sequences that not only strengthen the body but also calm the mind. For those who prefer a more high-octane workout, the local CrossFit box offers challenging sessions that promise to get that heart rate up and muscles toned.
But wellness isn't just about rigorous workouts; it's also about relaxation and rejuvenation. Several spas and wellness centers in the vicinity offer a gamut of services, from deep tissue massages to holistic therapies. These tranquil havens provide the perfect escape for those looking to unwind and reset, all within a stone's throw from Abbington Park.
The community is also blessed with numerous parks and green spaces that beckon residents outdoors. Whether it's a morning jog, an evening stroll, or perhaps a meditation session amid nature, these verdant pockets are vital to the overall well-being of the community. They not only offer fresh air and a chance to connect with nature but also serve as communal hubs where fitness classes or group exercises often take place.
Nutrition, of course, plays a pivotal role in health and wellness, and the area doesn't disappoint in this regard either. Farmers' markets, often set up on weekends, provide residents with fresh, locally-sourced produce. These bustling bazaars are where you can find everything from organic fruits and veggies to artisanal breads and cheeses. Furthermore, several health food stores and specialty cafes cater to various dietary preferences, ensuring that residents have access to nutritious and delicious meals.
In essence, the vicinity of Abbington Park, Nashville, isn't just a place of residence; it's a community that genuinely supports and fosters a holistic and balanced lifestyle. From physical fitness to mental well-being, every facet of health and wellness finds a home here.
Outdoor Lifestyle
Nashville's reputation as a bustling city often overshadows its natural allure, especially in areas around Abbington Park. Indeed, the vicinity of Abbington Park is a testament to Nashville's commitment to preserving its green spaces and ensuring that residents have ample opportunities to immerse themselves in nature.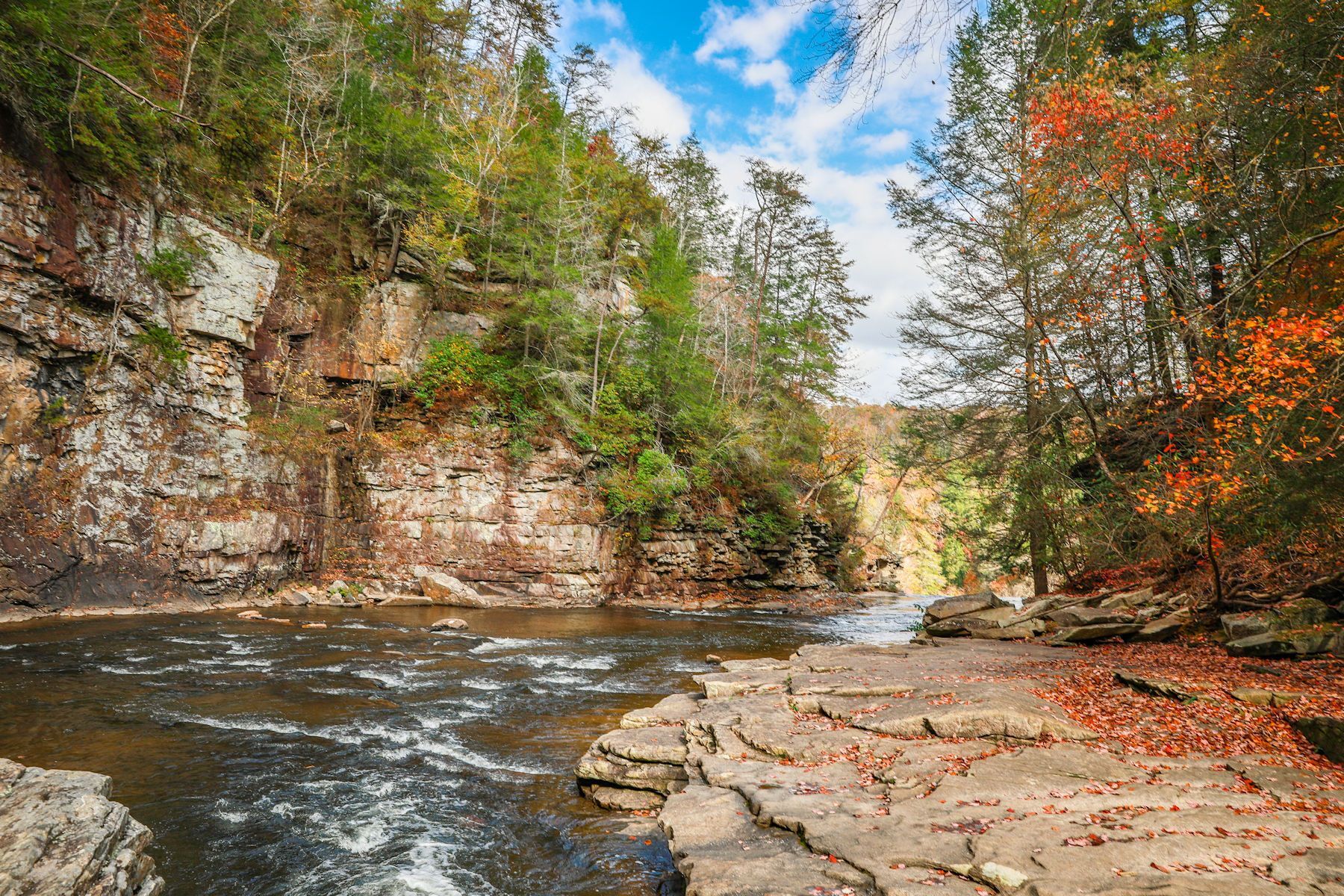 One of the most endearing features of the Abbington Park area is the abundance of local parks. These green oases, nestled amidst the urban sprawl, offer a delightful respite from city life. One can often find families picnicking, joggers tracing the winding paths, or children delighting in the playgrounds. The rustle of leaves, the chirping of birds, and the occasional laughter and chatter create a soundscape that instantly uplifts one's spirits.
But it's not just about manicured parks. For the more adventurous souls, there are numerous trails and hiking spots that beckon. These trails, varying in difficulty, weave through dense forests, over gentle hills, and alongside babbling brooks. They promise not just a good workout, but also a chance to reconnect with the raw beauty of nature. It's not uncommon to come across local flora and fauna, making every hike a little adventure in its own right.
Water enthusiasts aren't left out either. Several nearby lakes and rivers offer a range of aquatic activities. From kayaking to fishing, or just a simple paddleboat ride, there's something for everyone. The serene waters, reflecting the clear blue skies, provide the perfect backdrop for a day of relaxation and fun.
Furthermore, the community around Abbington Park is incredibly proactive in organizing outdoor events. Be it a community yoga session in the park, a bird-watching group, or even a neighborhood cleanup drive, there's always something happening. These events not only offer a chance to enjoy the great outdoors but also foster a sense of community and shared responsibility towards the environment.
In essence, while the hustle and bustle of Nashville are just a short drive away, the areas around Abbington Park serve as a gentle reminder of the simple joys of nature and the outdoors. It's a place where the urban and natural harmoniously coexist, providing residents with the best of both worlds.
Education
Residents of Abbington Park, nestled in the vibrant heart of Nashville, are certainly fortunate when it comes to educational opportunities. The community finds itself surrounded by a diverse array of both public and private educational institutions, catering to the varied needs and aspirations of its younger inhabitants.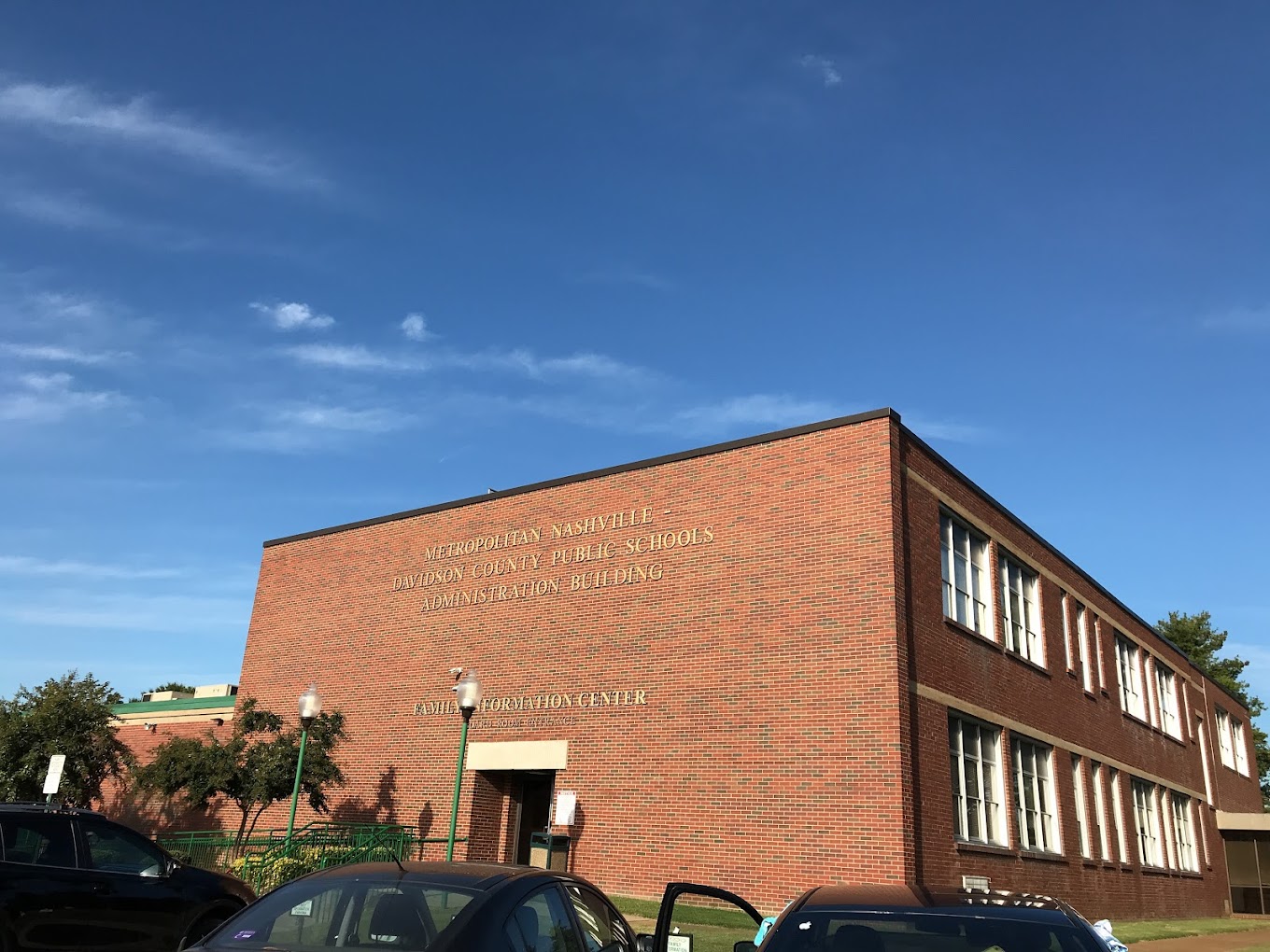 The local public schools under the Metropolitan Nashville Public Schools district have been garnering attention for their commitment to academic excellence and holistic development. Schools like the nearby East Nashville Magnet High School, for instance, have gained recognition not just for their robust academic programs but also for their array of extracurricular activities. From science and math clubs to music and arts programs, these schools ensure that every student has an opportunity to explore and hone their unique talents.
In addition to the traditional public schools, there are also several charter schools in the vicinity that offer specialized programs. These institutions often adopt innovative teaching methodologies, blending traditional instruction with experiential learning. They provide a slightly different approach to education, catering to those who might be seeking an alternative to the mainstream.
On the private education front, Abbington Park's residents are spoilt for choice. Prestigious institutions like the Montgomery Bell Academy and Harpeth Hall School have long-standing reputations for their rigorous academic programs and nurturing environments. These schools, while demanding in terms of academic prowess, also prioritize values, character development, and community service. Their campuses are often abuzz with cultural events, sports meets, and community outreach programs, ensuring that students receive a well-rounded education.
But it's not just about high schools. The area is peppered with esteemed primary and middle private schools too, each with its unique ethos and approach to education. From faith-based institutions to those that emphasize independent thinking and creativity, parents have a plethora of options to choose from, ensuring that their child's educational journey aligns with their personal values and aspirations.
In a nutshell, the Abbington Park community in Nashville truly offers its residents a rich tapestry of educational choices. Whether it's the public school down the road, a renowned private institution, or an avant-garde charter school, every child in the neighborhood has the opportunity to thrive and flourish.
Shopping and Retail
Abbington Park in Nashville, TN, offers residents and visitors a plethora of shopping and retail options that cater to a variety of tastes and needs. Just a short drive away, you can find a mix of both local boutiques and well-known chain stores that provide an eclectic shopping experience. The area's local shops pride themselves on offering unique, handcrafted goods and artisanal products that can't be found elsewhere, making it a haven for those looking for one-of-a-kind purchases.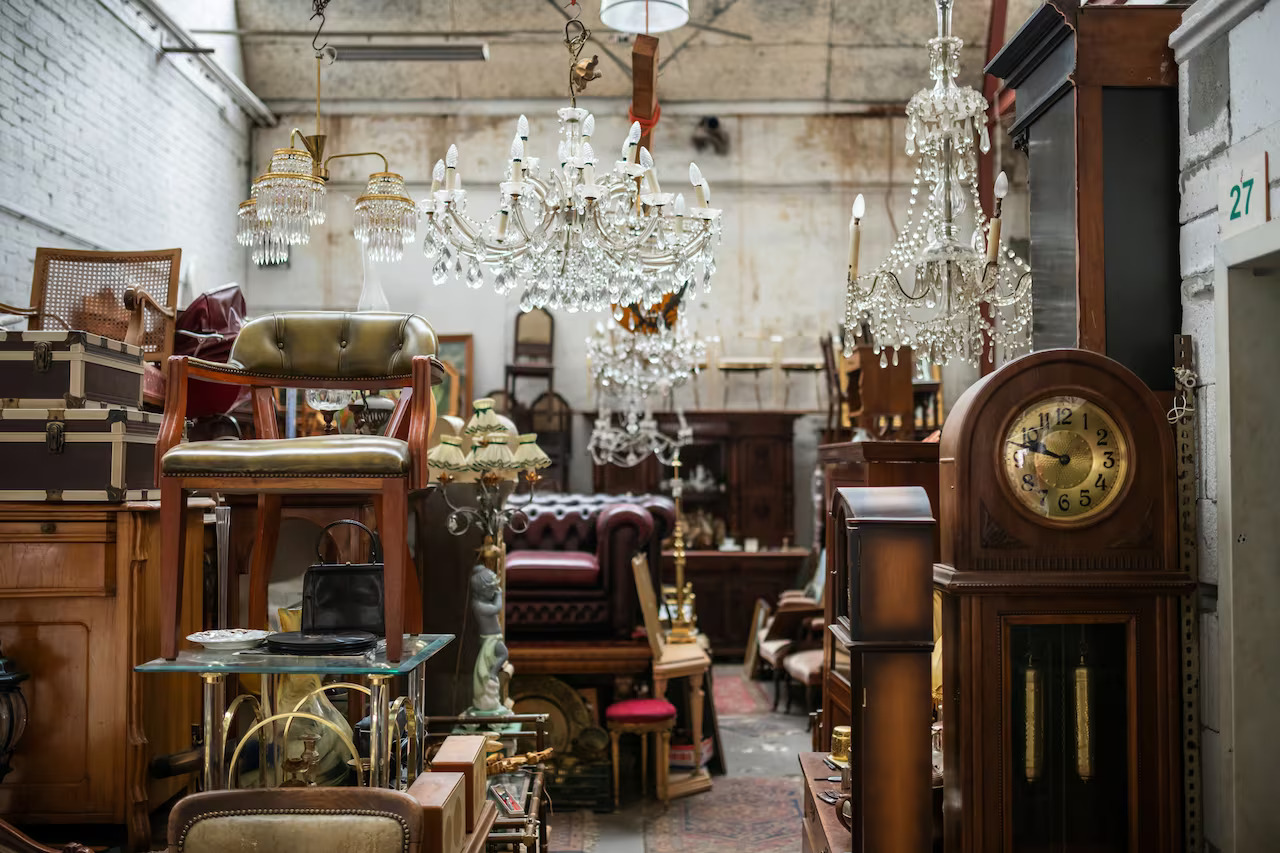 Fashion enthusiasts will appreciate the array of clothing stores that range from trendy to classic, each showcasing the rich and diverse style that Nashville is known for. If you're in search of home goods or décor, there are several specialty shops that offer everything from vintage furnishings to modern home accessories. And for those who love all things culinary, there are gourmet markets and specialty food stores that feature a selection of local produce, cheeses, wines, and more.
The shopping centers and plazas near Abbington Park are not just about buying; they often host community events, seasonal fairs, and weekend markets. These gatherings not only offer shopping opportunities but also bring together the local community to celebrate the vibrant culture and spirit of Nashville. Whether you're a local resident or just passing through, the retail spaces near Abbington Park offer a delightful shopping experience that mirrors the city's charm and dynamism.
Business and Economy
Abbington Park in Nashville, TN, is surrounded by a dynamic blend of businesses and industries that significantly contribute to the local economy. Nashville, fondly known as "Music City," has a deeply rooted music industry, and its influence is palpable even around the Abbington Park area. Numerous recording studios, talent agencies, and music-related ventures can be found nearby, supporting both emerging and established artists in their endeavors.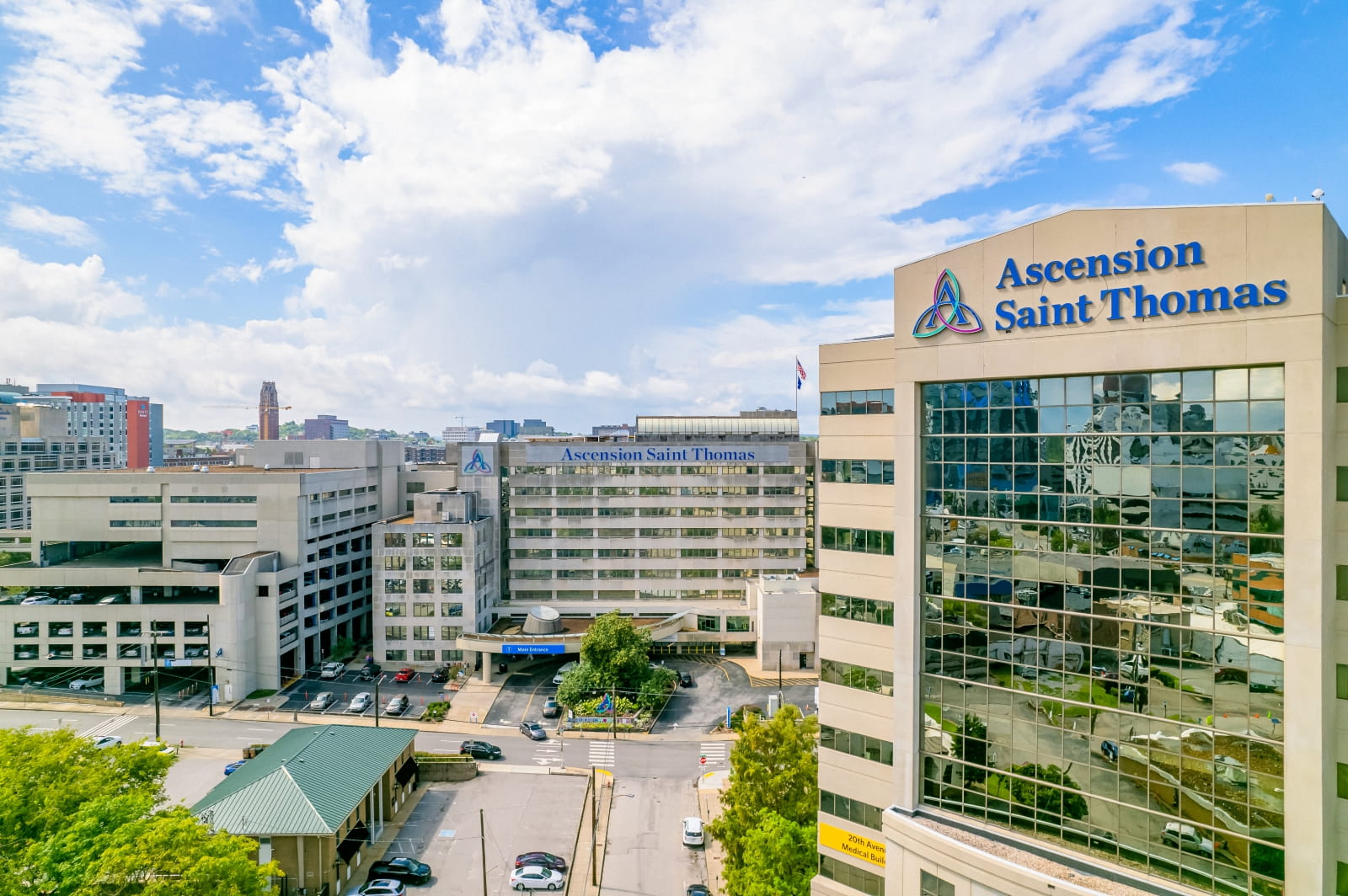 Beyond the music realm, the healthcare sector is a prominent industry near Abbington Park. With world-renowned hospitals and research facilities in Nashville, many healthcare professionals and administrative staff reside in and around the Abbington Park vicinity. These institutions not only provide quality care to the community but also bring in professionals from all over the country, boosting the local real estate and service sectors.
Furthermore, Nashville's burgeoning tech scene has also left its mark near Abbington Park. Startups and established tech firms have been setting up shop, attracted by the city's growing reputation as a tech hub in the South. This influx has spurred development in ancillary businesses, from co-working spaces to cafes catering to the tech-savvy crowd.
Tourism, fueled by Nashville's rich history, music legacy, and cultural events, is another key player. Close to Abbington Park, one can find a range of businesses, from boutique hotels to eateries, that cater to tourists eager to experience the city's vibrant scene. Each of these industries, in its own unique way, enriches the community and provides a robust foundation for Nashville's economic landscape.
Hotels and Lodging
Nestled near Abbington Park in Nashville, TN, are a variety of welcoming accommodations suited for all types of travelers. Nashville, being a city of music and culture, sees visitors from all over the world, and the lodgings near Abbington Park offer a delightful slice of southern hospitality.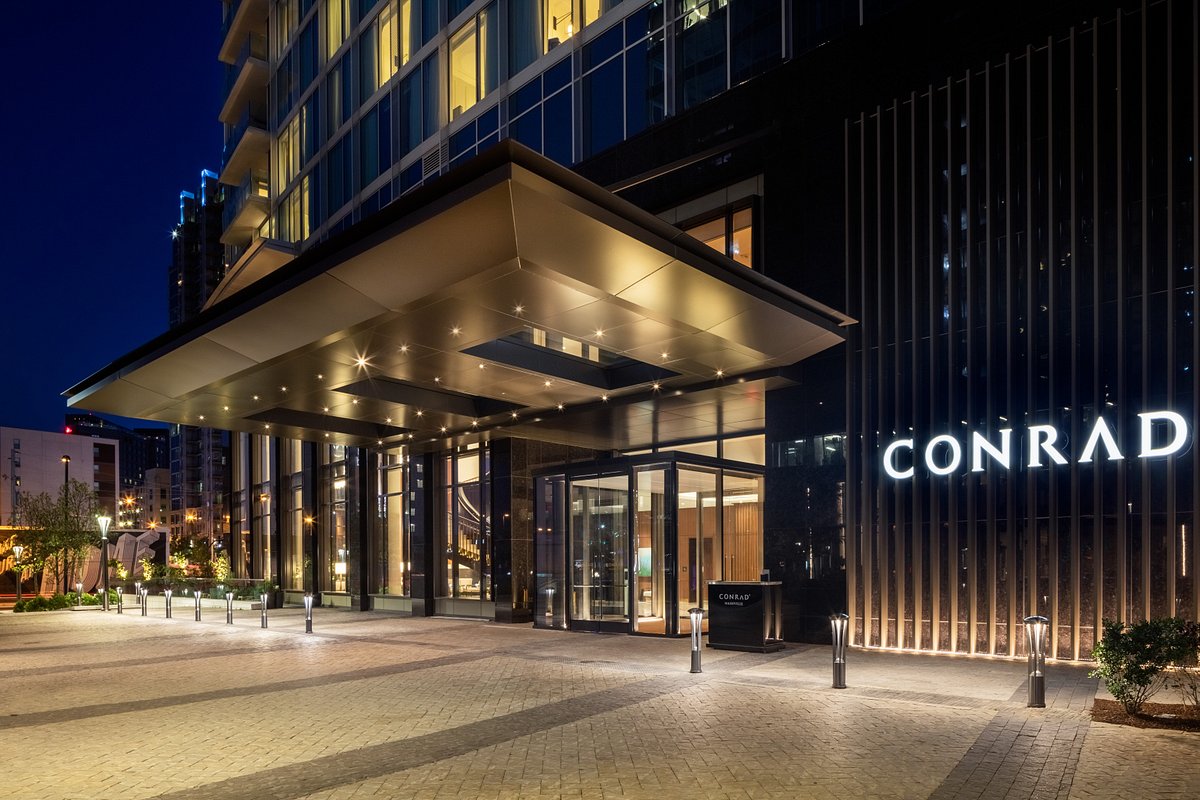 For those in search of luxury, there are upscale hotels that provide top-notch amenities and services. These establishments often exude an elegant charm, blending modern comfort with Nashville's historic essence. Guests can expect spacious rooms, fine dining options, and often, live music sessions that resonate with the city's musical heritage.
If a more intimate and homely environment is preferred, there are numerous bed and breakfast establishments close to Abbington Park. These cozy nooks offer a more personalized experience. Hosts often take the time to acquaint guests with local traditions, and it's not uncommon for breakfasts to feature beloved southern recipes. Staying in one of these places feels more like visiting a long-lost relative than checking into a commercial property.
Then there's a middle ground – the boutique hotels that merge the best of both worlds. They often boast unique themes and decor, paying homage to Nashville's rich tapestry of history and music. Guests can expect a combination of privacy, modern amenities, and a touch of that famed southern charm.
So, whether you're a solo traveler on a music pilgrimage, a couple on a romantic getaway, or a family looking to soak up the culture, the accommodations near Abbington Park in Nashville have something to offer everyone.
Travel and Transportation
When it comes to connectivity and transportation, those near Abbington Park in Nashville, TN, are well-served. The proximity to Nashville International Airport is certainly one of the location's perks. Just a relatively short drive away, this bustling airport connects Nashville to countless destinations both domestic and international. Travelers, whether they're residents flying out or visitors coming in, find this closeness to the airport incredibly convenient. It makes both weekend getaways and business trips all the more accessible.

For daily commuting and navigation around the city, there are several public transportation options available around Abbington Park. The Metropolitan Transit Authority (MTA) offers a network of buses that traverse various routes across Nashville. These buses are a lifeline for many residents, helping them get to work, school, or other important destinations with relative ease. The routes are extensive and cover many key areas, making it a viable option for those looking to use public transport regularly.
In addition to buses, ridesharing services like Uber and Lyft are also popular choices for many in the Abbington Park vicinity. With the ease of a few taps on a smartphone, residents can summon a ride directly to their doorstep. This, combined with traditional taxi services, ensures that there are always multiple options for getting around, even if one doesn't own a personal vehicle.
And let's not forget the biking enthusiasts! Nashville has been making strides in becoming more bicycle-friendly, with dedicated lanes and bike-sharing programs available for residents and visitors alike. So, for those based near Abbington Park, whether the goal is to catch a flight, get to a meeting downtown, or simply explore the city, there are always transportation options readily available.