Abbay Hall, Nashville TN Homes for Sale
Abbay Hall, Nashville TN Homes for Sale
October 3, 2023
Abbay Hall Homes
Abbay Hall, located in Nashville, TN, boasts a unique blend of historic charm and modernity. Homes in this region often showcase the timeless architecture reminiscent of earlier eras. Many of these residences feature intricate woodwork, expansive front porches, and tall windows that evoke a sense of nostalgia. The use of bricks and wood in the construction adds an element of sturdiness and rustic beauty to the buildings, offering a glimpse into the storied past of Nashville's architectural evolution.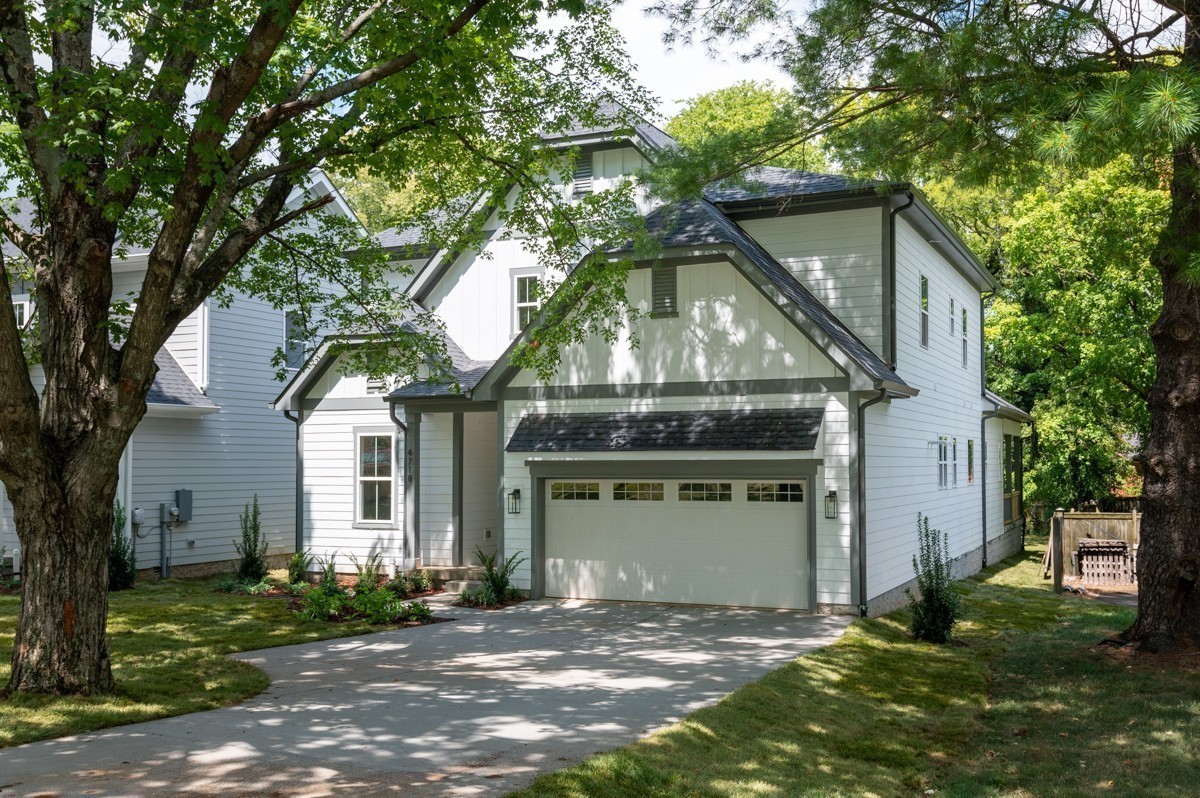 Not just limited to their historic charm, homes in Abbay Hall are also replete with contemporary amenities that offer a comfortable living experience. Over the years, many homeowners have thoughtfully renovated their properties to combine the best of the past with the conveniences of the modern day. It's not uncommon to find homes here that, while maintaining their vintage facades, have interiors fitted with state-of-the-art kitchens, luxurious bathrooms, and energy-efficient installations.
Beyond the individual characteristics of the homes, the community surrounding Abbay Hall is a testament to the spirit of Nashville. The tree-lined streets and well-manicured lawns create a serene atmosphere, ideal for families and individuals seeking a peaceful retreat in the heart of the city. Many residents take pride in their gardens, resulting in a bloom of colors throughout the spring and summer, with fragrances that hint at the changing seasons.
Furthermore, the sense of community is palpable in Abbay Hall. Neighbors often gather for block parties, yard sales, or simple evening strolls, forging bonds that stand the test of time. This close-knit atmosphere is further fostered by the many local businesses, cafes, and eateries that dot the area. These establishments, many of which have been around for generations, offer a delightful blend of the old and new, mirroring the homes themselves.
In terms of accessibility and convenience, Abbay Hall enjoys a prime location. Being in Nashville, residents have quick access to some of the city's premier cultural and entertainment venues. Yet, despite its proximity to the bustling heart of the city, the neighborhood retains its tranquil ambiance, shielded from the urban hustle and bustle. This balance of tranquility and vibrancy makes Abbay Hall a sought-after destination for many seeking a home in Nashville.
Similar Communities
Richland-West End, situated just a short drive from Abbay Hall, offers an architectural richness that parallels the charm of Abbay Hall. Homes here are largely early 20th-century constructions, echoing designs from the Victorian and Craftsman eras. The brick sidewalks and tree canopies overhead provide a delightful stroll down memory lane. Moreover, Richland-West End also presents a seamless blend of history and modern conveniences. Homeowners in this area often undertake careful renovations, ensuring that the age-old spirit of the structures is maintained while infusing them with the conveniences expected by today's discerning homeowner.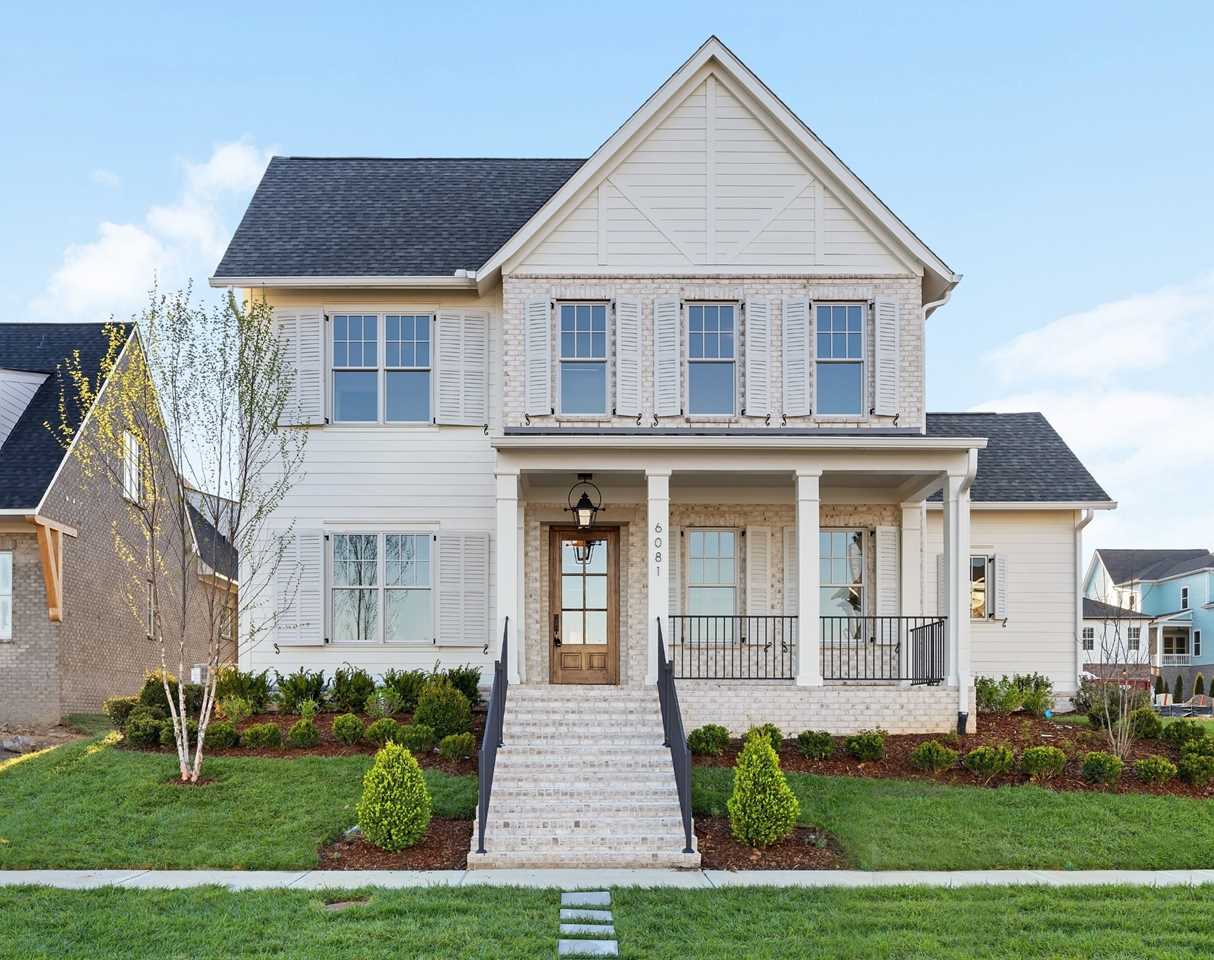 Whitland, another nearby neighborhood, is renowned for its picturesque streetscapes and friendly community vibe. Much like Abbay Hall, Whitland homes offer a variety of architectural styles, from Tudor Revival to Colonial Revival, making each stroll down its streets a visual treat. The annual Whitland Home Tour has become a cherished event, allowing neighbors and visitors alike to appreciate the intricate details and storied histories of the residences. The community spirit here is palpable, with regular neighborhood gatherings fostering strong bonds among residents.
Sylvan Park, a little further out but comparable in many respects, exudes a relaxed, community-oriented lifestyle. The homes here, many of which are bungalows or cottages constructed in the early 1900s, boast of similar historic elegance as those in Abbay Hall. Residents are drawn to the neighborhood's tight-knit community feel and the local amenities that cater to daily needs. The local dining scene is vibrant, offering both long-established eateries and new culinary delights. Moreover, the McCabe Community Center and the adjacent golf course serve as favorite spots for recreation and relaxation among Sylvan Park dwellers.
Belle Meade Highlands is yet another neighborhood that parallels the grandeur of Abbay Hall. Known for its spacious homes and sprawling lots, it is an area where traditional architectural designs reign supreme. Predominantly, homes here are inspired by the Colonial, Tudor, and Mediterranean styles, reflecting the grace and elegance of yesteryears. The lush greenery and meticulously maintained landscapes are a testament to the pride Belle Meade Highlands' residents take in their community. Despite its luxurious aura, the neighborhood is warm and welcoming, offering an experience that resonates with both its history and the contemporary demands of its residents.
Food Scene
Ah, the dining scene near Abbay Hall in Nashville is truly a treat for the senses. You'd be hard-pressed to find another area with such a delightful blend of culinary experiences. For starters, there's this quaint little bistro just a stone's throw away that serves the most divine French pastries in the morning and transforms into a wine and charcuterie haven by evening. It's the kind of place where you'd want to lose track of time, sipping on a glass of Bordeaux while watching the world go by.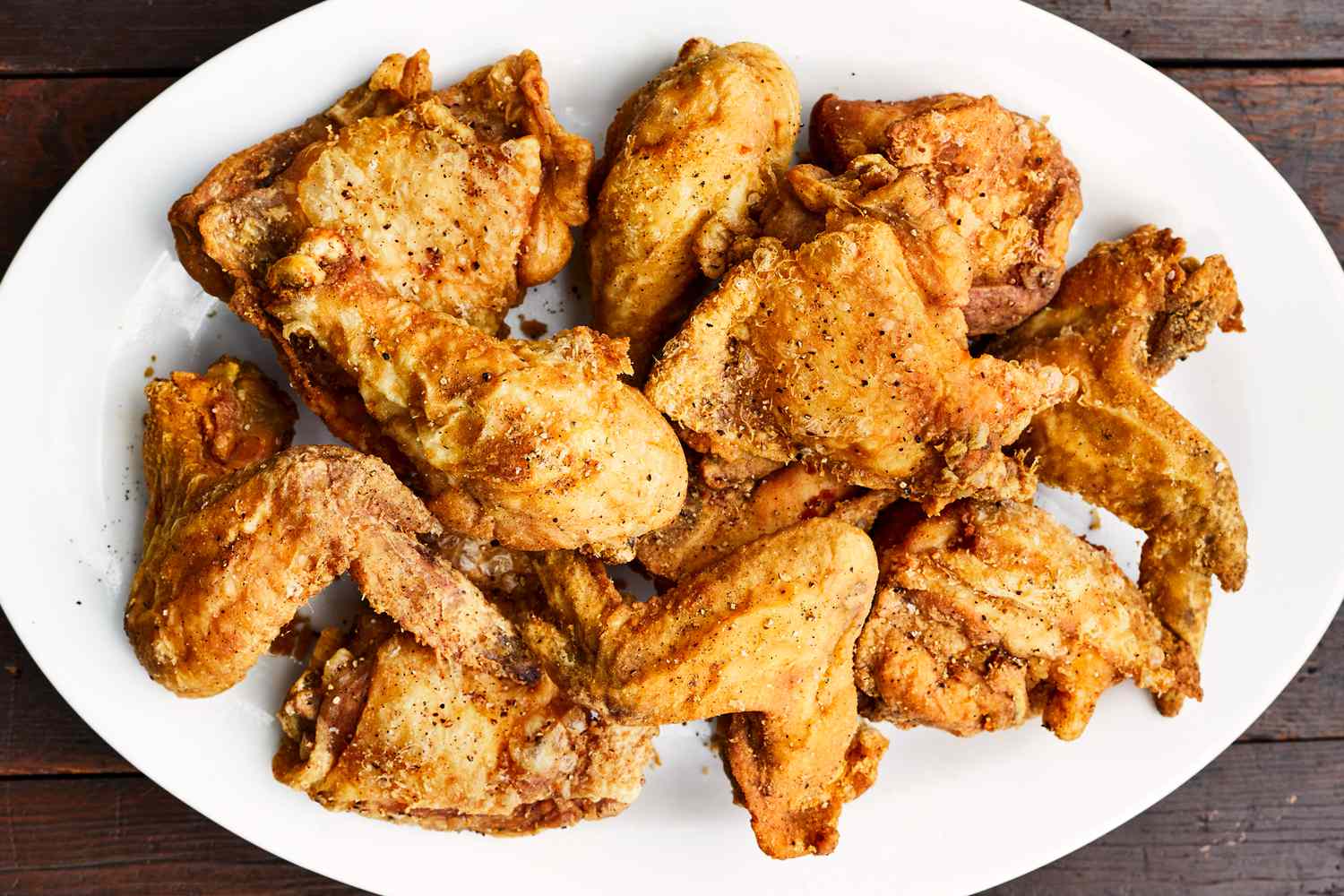 Then, for those who have a penchant for Southern comfort food, there's this iconic diner that's been around for decades. Frequented by both locals and celebrities alike, it's renowned for its hearty breakfasts and legendary fried chicken. The smell of buttermilk biscuits and gravy wafts through the air as you walk by, and it's almost impossible to resist the temptation to pop in, even if just for a quick bite.
But let's not forget the global influences that have made their way to the Abbay Hall vicinity. There's a sushi place that's been gaining popularity, especially among the younger crowd. Fresh fish, innovative rolls, and a minimalist, chic ambiance make it a go-to spot for date nights or simply catching up with friends. And speaking of international flavors, the Italian trattoria down the lane is a must-visit. From wood-fired pizzas to creamy risottos, they've managed to capture the essence of Italy right here in Nashville.
Lastly, for those who prefer a more casual vibe, there's a myriad of coffee shops and cafes scattered around. Perfect for remote work or laid-back afternoons, these spots serve a range of artisanal coffees, teas, and delectable baked goods. Whether you're a caffeine enthusiast or someone who just wants a cozy corner to read a book, there's always a cafe nearby that's sure to fit the bill.
Entertainment
Nashville, especially around the Abbay Hall area, is always abuzz with entertainment and sporting events that cater to a wide array of tastes. If you're into live music – well, you're in Music City, after all! Just a short drive from Abbay Hall, you'll stumble upon a handful of venues where budding artists perform their hearts out. It's not just about country music here; from blues to indie rock, there's a rhythm for every soul in this part of town.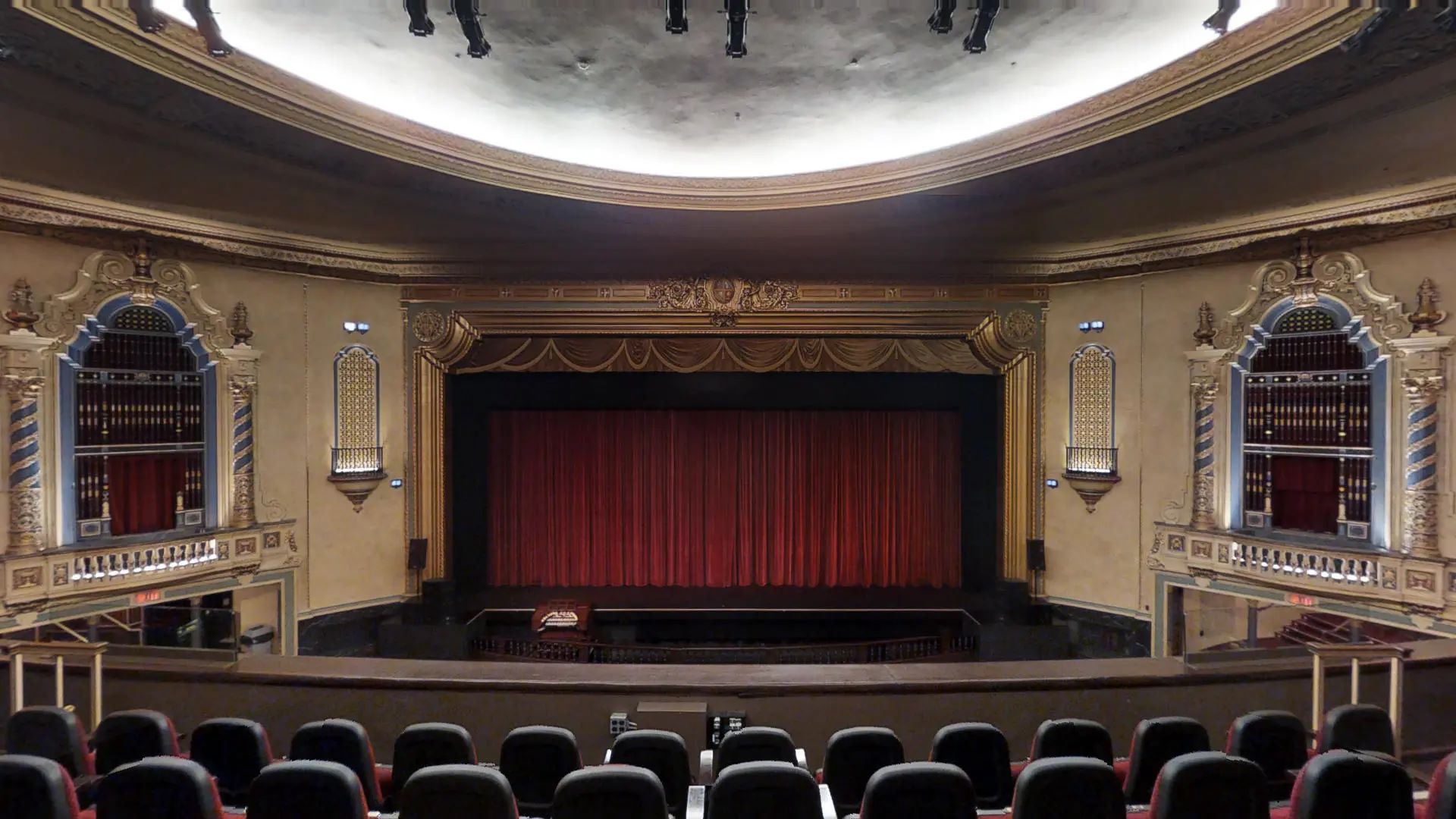 The local theaters are a hidden gem, often showcasing plays and performances that range from contemporary to classic. I've heard from many residents that there's nothing quite like grabbing a bite nearby and then heading to a late-night show. It's one of those experiences where you're simultaneously immersed in the art while feeling deeply connected to the local community.
For sports enthusiasts, the vibe is electric. While Nashville is known for its musical heartbeat, the thumping pulse of cheering crowds is equally prominent. There are local games that are so much more than just an event; they're an experience. Whether you're into football, baseball, or hockey, the spirit of camaraderie is infectious. And if you're lucky enough to catch a game, the pre-game festivities with tailgating and local fan rituals are something to behold.
Let's not forget the smaller, more intimate events – like local film festivals that give a platform to indie filmmakers or weekend farmers' markets that often have live bands playing. These might not have the grandeur of a stadium-filled sporting event or a big-name concert, but they add to the rich tapestry of entertainment options around Abbay Hall. There's always something happening, and that's the magic of this place.
Health and Wellness
Living near Abbay Hall in Nashville offers a delightful array of health and wellness options that cater to those keen on maintaining a balanced lifestyle. For starters, there's this fantastic yoga studio just around the corner that not only offers a variety of classes catering to all levels but also frequently organizes wellness retreats and workshops. Every time I pass by, I can't help but notice the serene energy emanating from its space, with folks emerging looking refreshed and invigorated.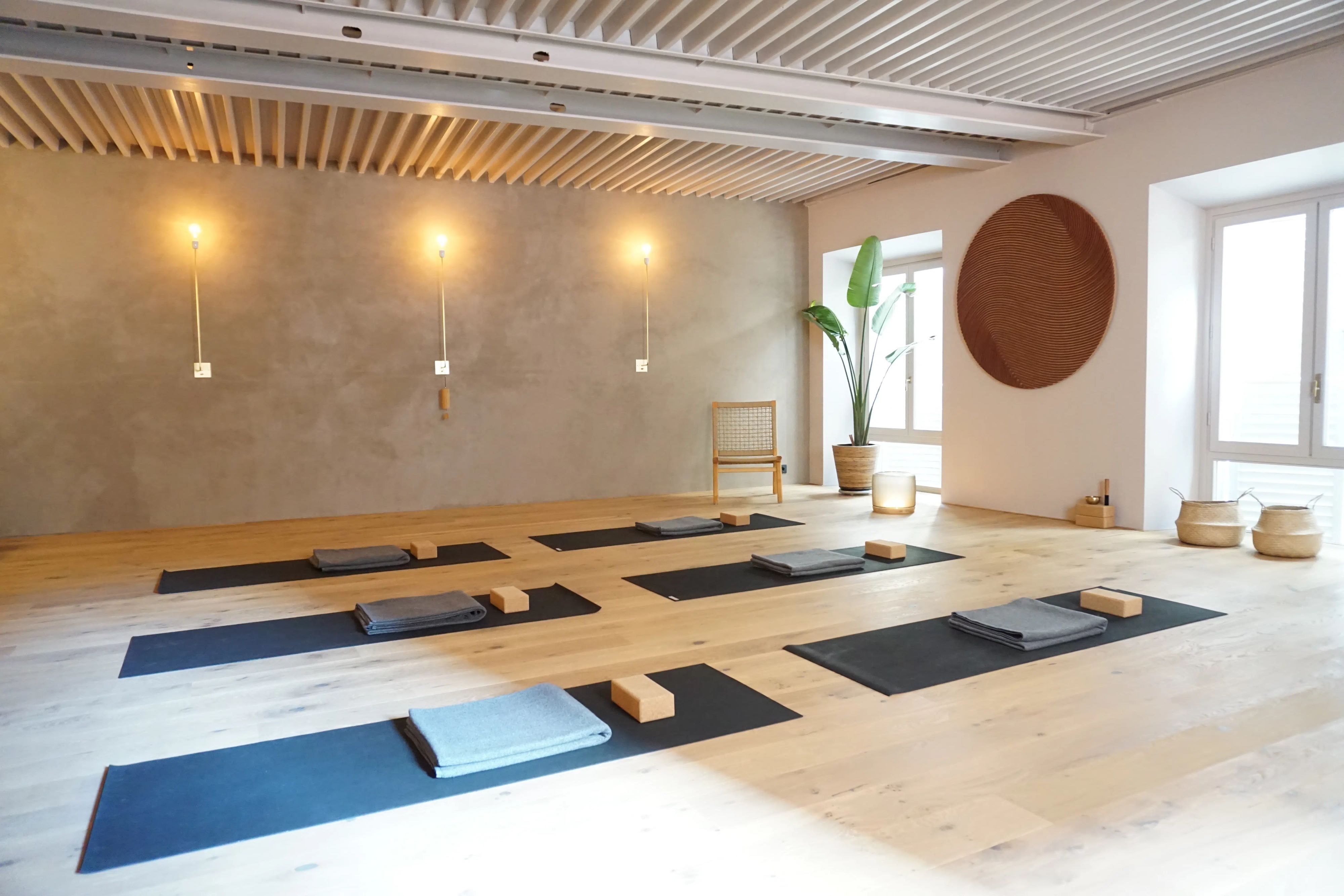 If hitting the gym is more your style, you're in luck. There's a state-of-the-art fitness center nearby that's always buzzing with activity. From personal training sessions to group classes like spinning, Zumba, and pilates, there's something for everyone. And the best part? The trainers there are super approachable and always eager to give advice or tailor workouts to individual needs.
For those who find peace in nature, the nearby parks and trails are a dream come true. Morning jogs with the chirping of birds, evening walks watching the sunset, or just lounging on the grass with a good book - these green spaces have become an oasis for many seeking a break from their bustling routines. And if you're into more structured outdoor activities, there are groups that organize weekly hikes, bike rides, and even meditation sessions under the canopy of trees.
Moreover, the holistic health scene here is quite vibrant. There are wellness centers that offer services like acupuncture, reiki, and massage therapy. I've even heard of this quaint little tea shop that frequently holds sessions on the health benefits of different teas and herbs. It's fascinating to see the community come together, sipping on brews while discussing well-being.
Last but certainly not least, nutrition is a big focus in this area. With several organic grocery stores, farmers' markets, and health-food cafes, making nutritious choices is both easy and delightful. Some cafes even have nutritionists on-site to guide patrons on meal choices, ensuring that tasty also aligns with healthy.
All in all, the area around Abbay Hall is a haven for those seeking a lifestyle that promotes physical health, mental well-being, and soulful connections.
Outdoor Lifestyle
Ah, the natural beauty surrounding Abbay Hall in Nashville is truly something to marvel at. It's no wonder locals often find themselves pulled outdoors, indulging in the lushness of the region. There's this park just a few blocks away from Abbay Hall that is a favorite amongst families and solo nature enthusiasts alike. You'll often find parents and kids enjoying a lazy afternoon picnic, while others lazily read a book under the shade of mature trees. And speaking of trees, come fall, the explosion of colors is nothing short of a painter's dream palette.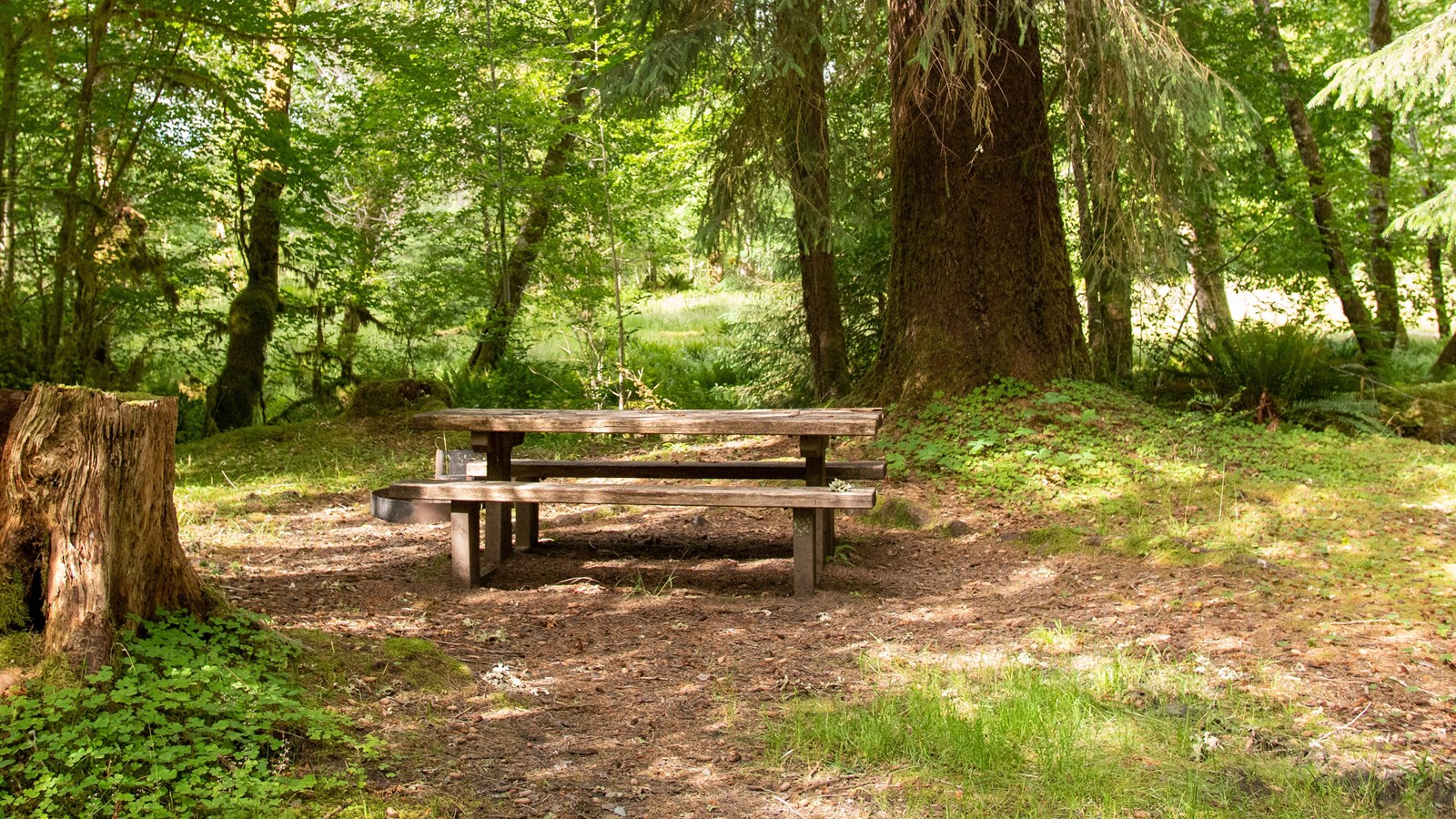 For those who prefer a more active engagement with nature, the trails around the area are an absolute treat. Perfect for morning jogs, evening strolls, or even a vigorous hike, they wind through scenic spots that often surprise you with serene views or a quiet brook. I've often heard folks talk about the invigorating feeling of taking a deep breath while on these trails, the air rich with the aroma of earth and greenery.
If water activities are your thing, you'd be delighted with the options on offer. There are spots nearby where you can indulge in some kayaking or simply sit by the banks, feet dipped in cool water, watching the gentle ripples and the occasional splash of fish. It's meditative, almost therapeutic.
Then there are the community gardens, a testament to the neighborhood's commitment to green living. These spaces, apart from being havens of organic produce, also become spots for social gatherings. It's heartwarming to see people, young and old, bond over planting sessions or workshops on sustainable living. These gardens, in many ways, have become the lungs of the community, offering fresh produce while reinforcing the importance of coexisting with nature.
Of course, let's not forget the various outdoor events hosted in the vicinity. From open-air concerts celebrating the music culture of Nashville to farmers' markets where the freshest of produce is up for grabs, the outdoorsy vibe is palpable.
In essence, the area around Abbay Hall is not just about buildings and roads. It's about embracing the outdoors, celebrating nature, and understanding that wellness is often found in the simplest of things – a walk in the park, a jog on a trail, or a quiet moment by the water.
Education
For families residing near Abbay Hall in Nashville, the education choices available are both diverse and commendable. Let's chat about the public schools first. Nashville's public education system has always been at the forefront of offering comprehensive learning experiences. The schools nearby boast dedicated faculty, a diverse student body, and a range of extracurricular activities. Parents often talk about the emphasis these schools place on holistic development, ensuring students are not just academically proficient but also well-rounded individuals. And for those with special interests or talents, there are magnet schools that offer specialized programs, be it in the arts, sciences, or technology.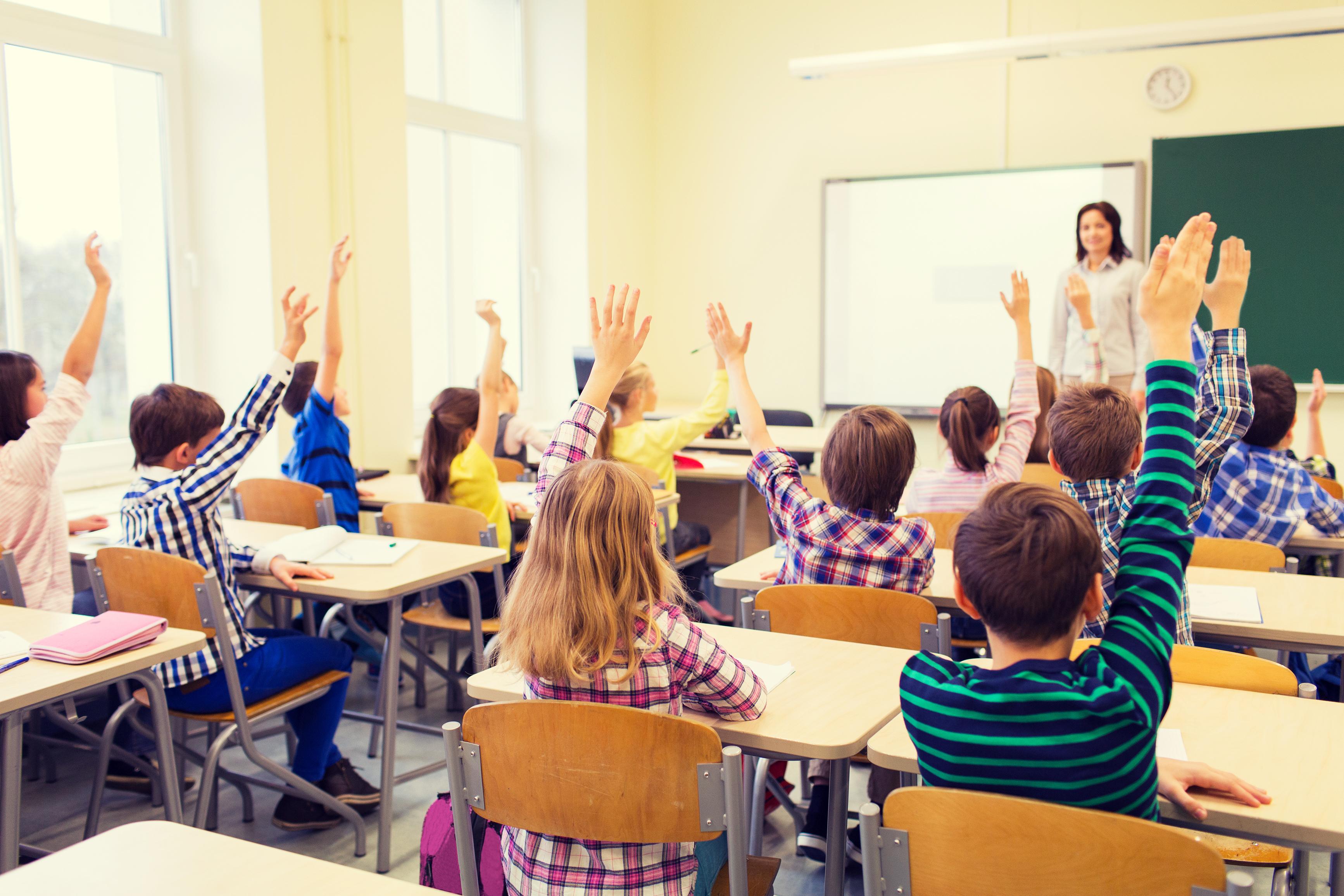 On the private education front, the options are just as impressive. There's a prestigious academy not too far from Abbay Hall that's known for its rigorous academic curriculum and a storied history of excellence. With smaller class sizes, individual attention is a given, and students often benefit from enriched learning experiences. Besides the traditional academic institutions, there are also private schools that focus on alternative pedagogies, emphasizing experiential learning, and fostering a tight-knit community vibe. It's not uncommon to hear about students from these schools embarking on intriguing projects, local community work, or even international exchanges.
And let's not overlook the parochial schools in the vicinity. Rooted in faith-based values, these institutions often blend strong moral foundations with academic prowess. Parents who prioritize spiritual development alongside academic growth often gravitate towards these establishments.
In essence, whether families are inclined towards the inclusivity and diversity of public schools, the tailored experiences of private institutions, or the values-driven approach of parochial schools, the area around Abbay Hall provides an array of choices. It's a testament to Nashville's commitment to nurturing the next generation, ensuring every child has access to the best educational experience aligned with their needs and aspirations.
Shopping and Retail
Shopping near Abbay Hall in Nashville? Trust me, it's a delightful experience that caters to both the casual shopper and the discerning connoisseur. Right at the heart of the area, there's this charming shopping district that seamlessly blends the old with the new. Historic brick storefronts play host to trendy boutiques, offering everything from high-fashion apparel to artisanal crafts. Strolling down the main lane, you're as likely to discover a vintage vinyl store as you are a contemporary jeweler showcasing unique designs.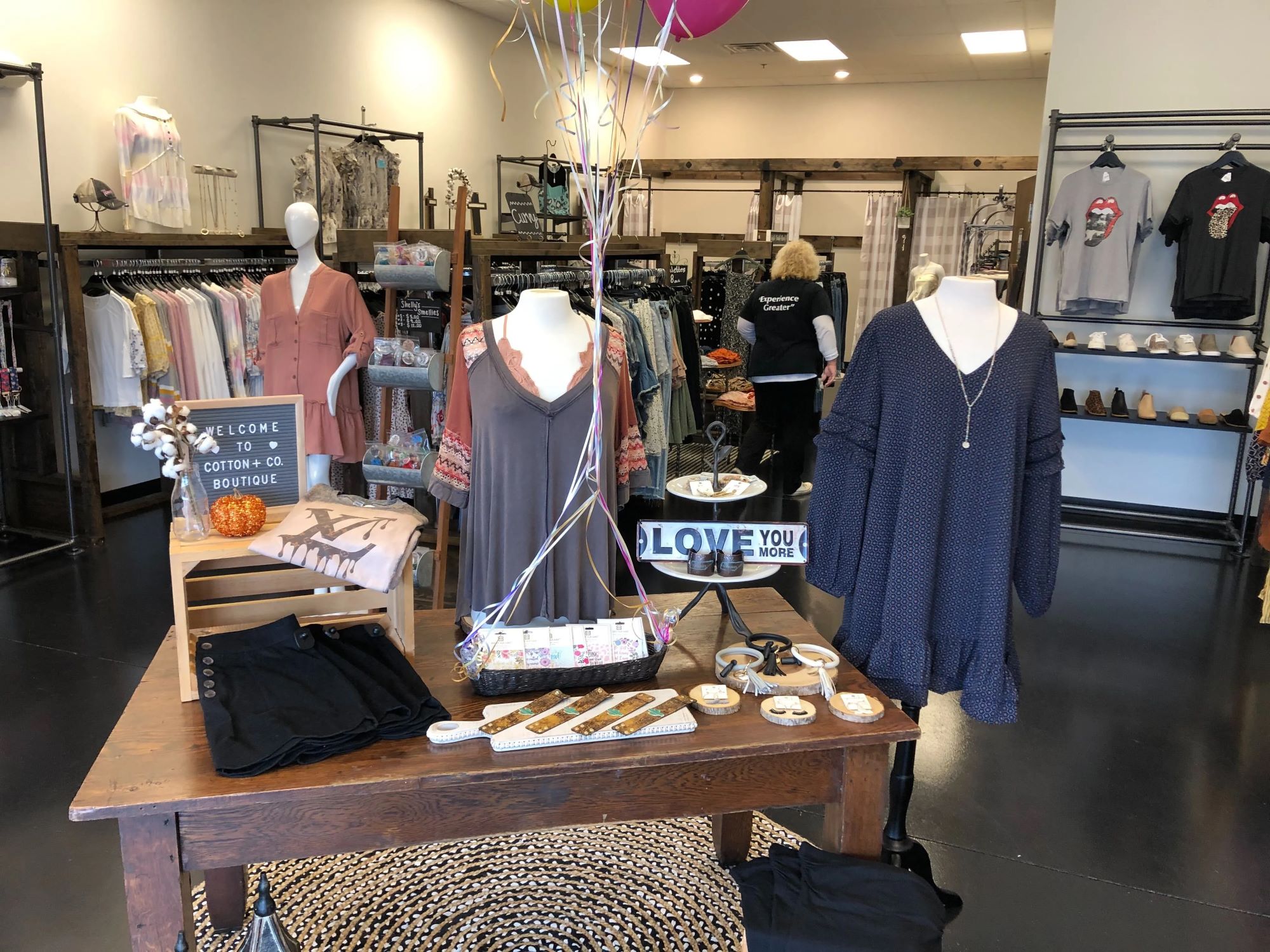 Just a stone's throw away, there's a shopping plaza that's become quite the hotspot for locals and visitors alike. It boasts some of the big-name retailers, making it perfect for those days when you're in the mood for some retail therapy. And it's not just about shopping; the plaza is dotted with quaint cafes and eateries, ideal for taking a break and indulging in some people-watching.
For those who have a penchant for unique finds and eclectic goods, the local markets are a treasure trove. Scheduled periodically, these markets showcase a myriad of local artisans and craftsmen. From handmade leather goods to bespoke perfumes, the variety is both astonishing and heartening. It's here that you truly get a sense of the creativity and talent that Nashville harbors.
Of course, no shopping conversation is complete without mentioning the quirky thrift shops sprinkled around the vicinity. It's amazing the kind of gems you can find in these stores - be it retro clothing, antique furniture, or even rare books. Every visit feels like an adventure, with the promise of unearthing something unexpected.
In essence, the area around Abbay Hall is a shopper's paradise, offering a harmonious blend of the modern, the historic, and the unique. Whether you're hunting for the latest fashion, a memorable gift, or just in the mood to window shop, there's always something that'll catch your eye.
Business and Economy
Diving into the economic tapestry near Abbay Hall in Nashville reveals a vibrant and diverse range of businesses and industries. Now, everyone knows that Nashville is often dubbed 'Music City,' and rightly so. The music industry, with its plethora of recording studios, label offices, and talent agencies, undeniably forms a significant backbone of the local economy. It's not uncommon to hear tales of aspiring artists landing a record deal or established stars recording their next big hit in one of the studios dotted around town.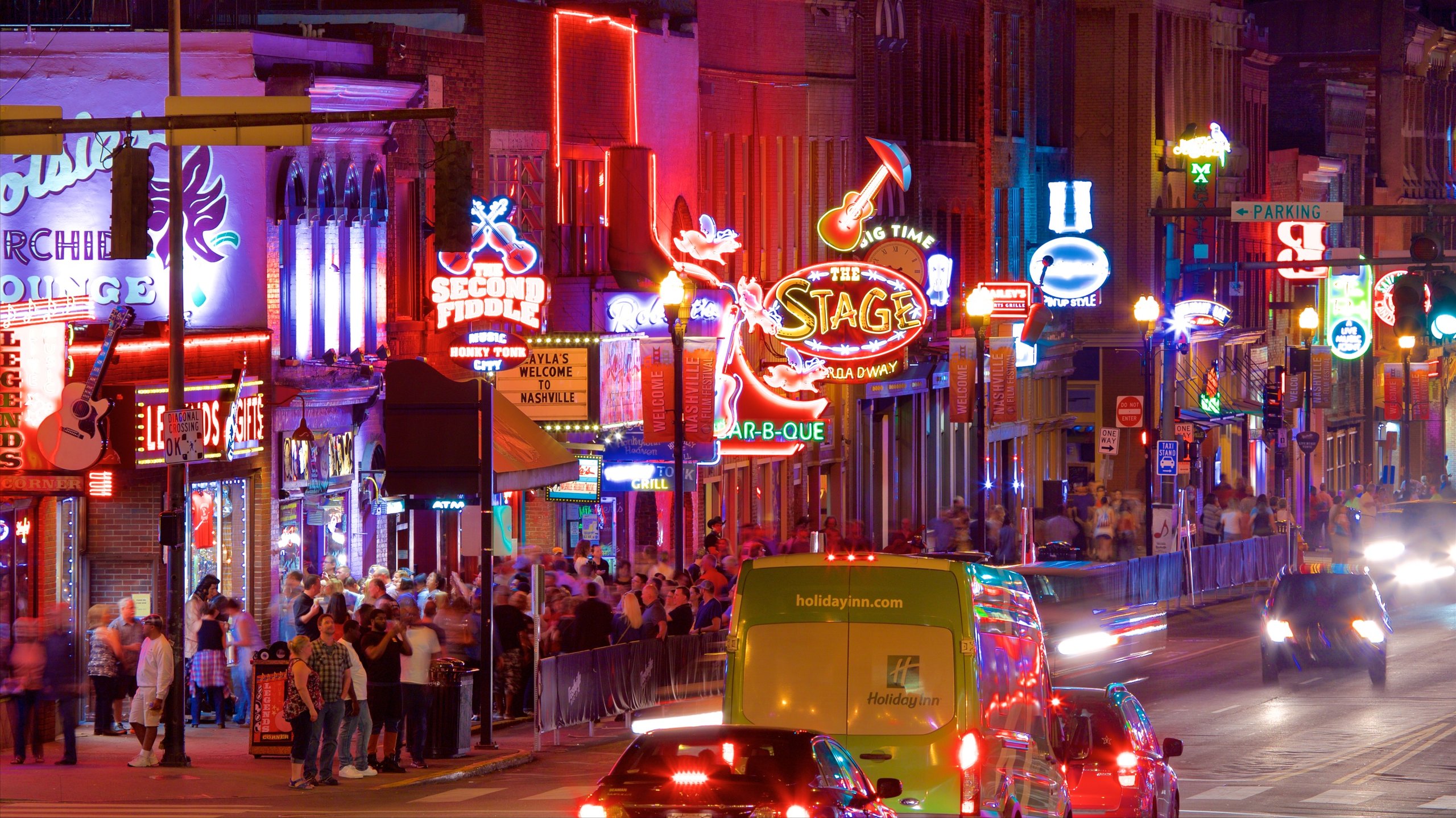 Yet, beyond the limelight of the music world, there are other industries equally vital to the local economic landscape. The healthcare sector, for instance, plays a pivotal role. With world-renowned hospitals and research institutions in the vicinity, Nashville has established itself as a hub for medical innovation and care. The ripple effect is evident, with numerous supporting businesses, from medical equipment suppliers to specialized tech firms, calling this region home.
Another noteworthy contributor is the education sector. With a range of reputable institutions, from primary schools to esteemed universities, there's a continuous influx of students and academics. This, in turn, fuels sectors like housing, retail, and services, creating a self-sustaining ecosystem that greatly benefits the local economy.
The hospitality and tourism industry also leaves its mark. Given Nashville's appeal, both for its rich cultural history and modern attractions, there's a steady stream of tourists. Hotels, restaurants, and entertainment venues all prosper, offering diverse experiences that cater to a wide audience.
And, let's not forget the blossoming tech scene. Over the past few years, there's been a surge of startups and tech enterprises setting up shop in and around the Abbay Hall area. From innovative apps to groundbreaking software solutions, the tech footprint is steadily growing, adding a modern flair to Nashville's traditional economic pillars.
In short, while music might be the heart of Nashville, the area around Abbay Hall showcases a body that thrives on diversity, innovation, and an unyielding spirit of enterprise. It's this rich blend that ensures the community not only survives but thrives, humming a tune of progress and prosperity.
Hotels and Lodging
Ah, when it comes to finding a cozy spot to rest your head near Abbay Hall in Nashville, you're truly spoiled for choice. Let me give you a little tour through the myriad of options.
First up, the hotels. Just a short drive from Abbay Hall, there's this swanky boutique hotel that's become quite the talk of the town. It seamlessly marries modern luxury with Nashville's storied charm. The decor is chic, yet sprinkled with nods to the local music heritage, making it a favorite for both business travelers and leisure seekers. And oh, their rooftop bar? It boasts some of the most breathtaking views of the city skyline, especially at sunset.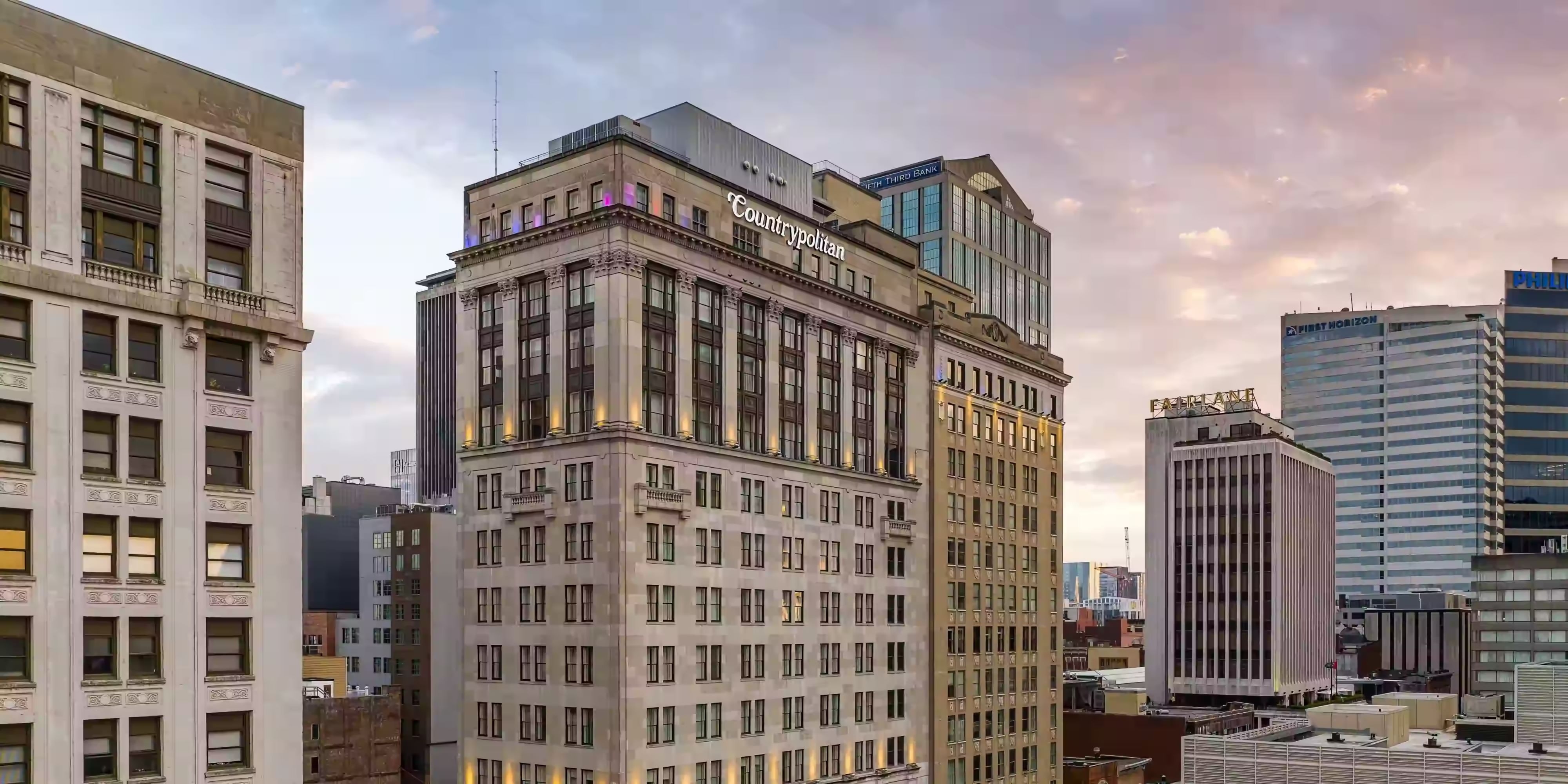 For those looking for more familiar comforts, there are several well-known hotel chains in the vicinity. They offer the reliable blend of convenience and comfort that many travelers have come to appreciate. Think spacious rooms, business centers, and pools for a quick dip.
But, if you ask me, the real magic of Nashville hospitality can be found in its bed and breakfast establishments. Picture this: a charming Southern house, complete with a wrap-around porch and the sweet scent of magnolias in the air. These B&Bs, often run by locals, offer an intimate glimpse into the Nashville way of life. Mornings here start with hearty breakfasts, often homemade, and end with fireside chats under starlit skies. If you're keen on experiences that are authentic and heartwarming, these spots are a must-try.
Additionally, there's been a surge of modern vacation rentals in the area. Think apartments and homes, each with its unique flavor, available for short or long stays. They're especially handy for larger groups or families wanting to maintain a semblance of their daily routine while exploring the city.
To sum it up, whether you're in the mood for luxury, seeking familiar comforts, yearning for a homey touch, or craving a more independent stay, the area around Abbay Hall has got you covered. Each option paints a different shade of Nashville, yet all promise a warm and welcoming embrace.
Travel and Transportation
Navigating around Nashville, especially near Abbay Hall, is fairly straightforward, with several convenient options at your disposal. When it comes to air travel, the Nashville International Airport is the primary gateway to the city. From Abbay Hall, it's just a stone's throw away, making it super convenient for residents and visitors alike. Whether you're jet-setting for business or pleasure, the proximity to the airport is undoubtedly a boon. Plus, with its expanding list of destinations and carriers, you're always well-connected to the broader world.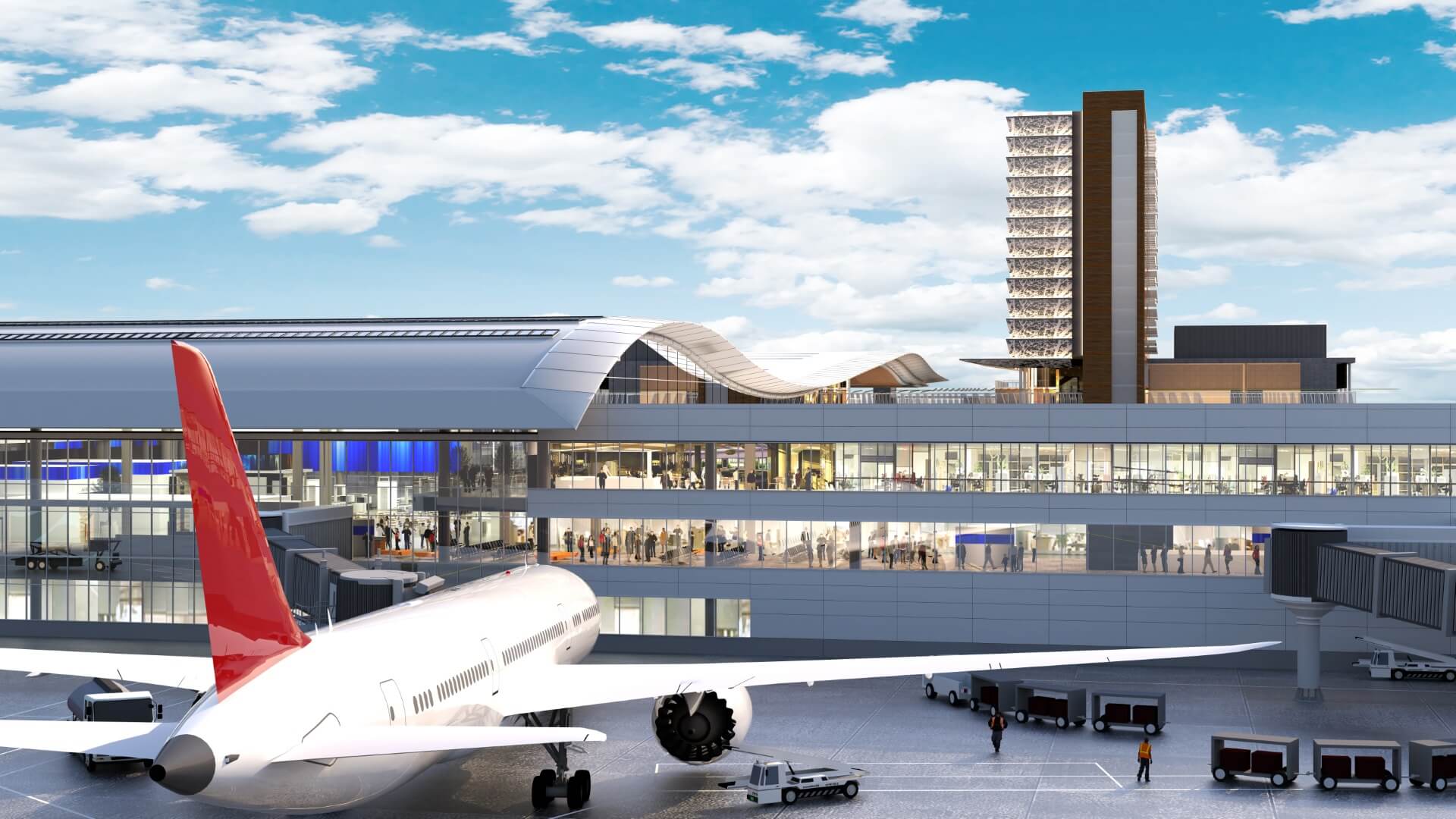 Now, let's chat about getting around the city. Public transportation in Nashville, primarily managed by WeGo Public Transit, offers a robust network of buses connecting various neighborhoods, including the vicinity of Abbay Hall. The routes are pretty comprehensive, and the buses are frequent, making daily commuting or occasional trips hassle-free. And for those looking for a more rapid transit experience, plans have been in the works to enhance the city's public transportation with more expansive options, aiming to make movement even more seamless.
Of course, for the tech-savvy or those who prefer on-demand travel, ride-sharing services like Uber and Lyft are widely available in Nashville. A quick tap on your smartphone, and you've got a ride waiting, be it for a swift trip to the downtown district or a leisurely drive around the city.
Additionally, Nashville has been proactively encouraging greener modes of transportation. Bike-sharing stations have popped up in numerous spots, and there are dedicated bike lanes in several parts of the city. It's perfect for those sunny days when you feel like adding a bit of exercise to your commute or simply want to enjoy the city at a more leisurely pace.
All in all, the area around Abbay Hall, Nashville, is not just well-situated but also well-connected. Whether you're flying in, hopping on a bus, or just biking around, you've got a plethora of options to choose from, ensuring your journey is always as pleasant as the destination.